Archive for the 'Shandon' tag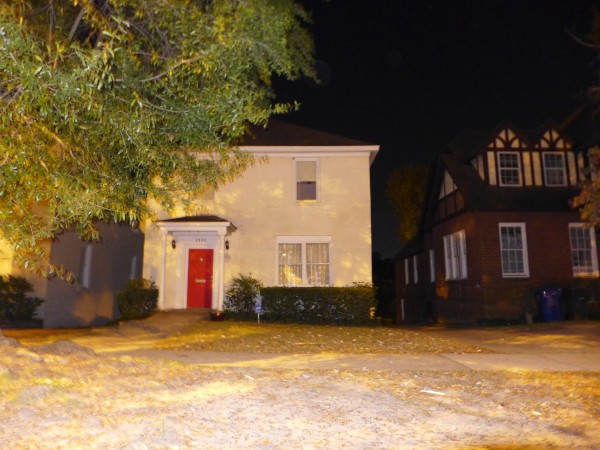 The State reports that lulumon athletica (which apparently is spelled without capitals) has closed this Shandon showroom, of which I was completely unaware, and will be opening a full store in Trenholm Plaza on 18 November 2016, apparently in this slot: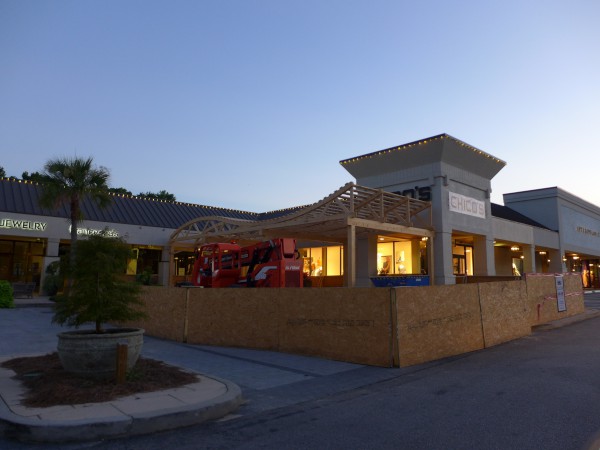 which featured here back in August.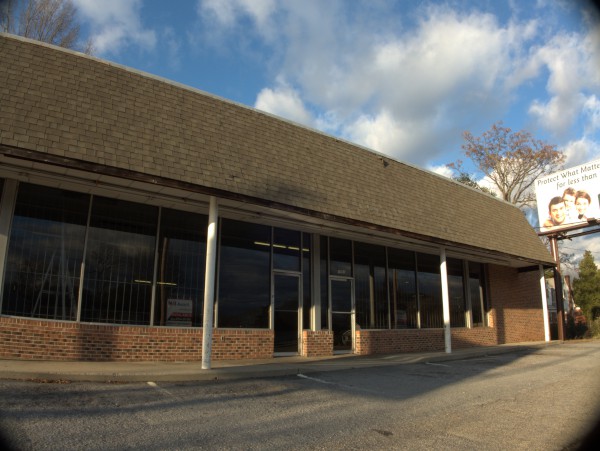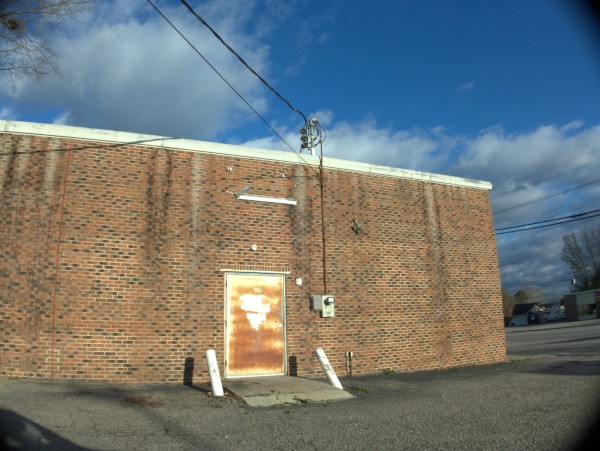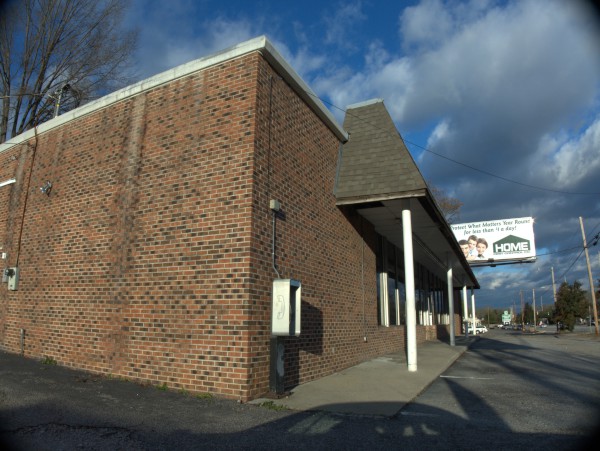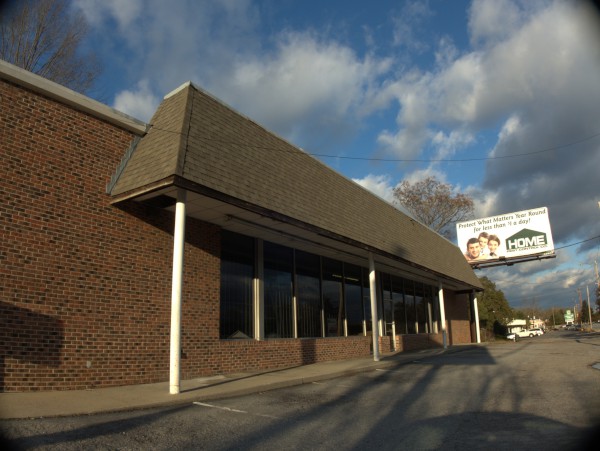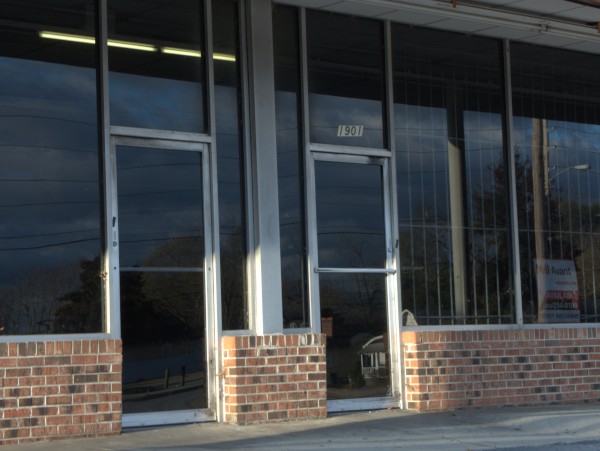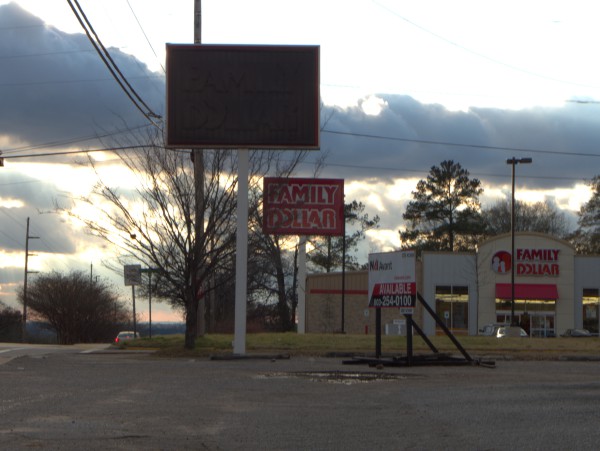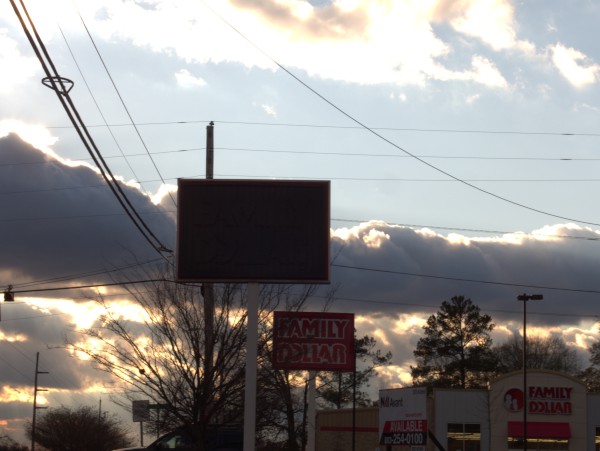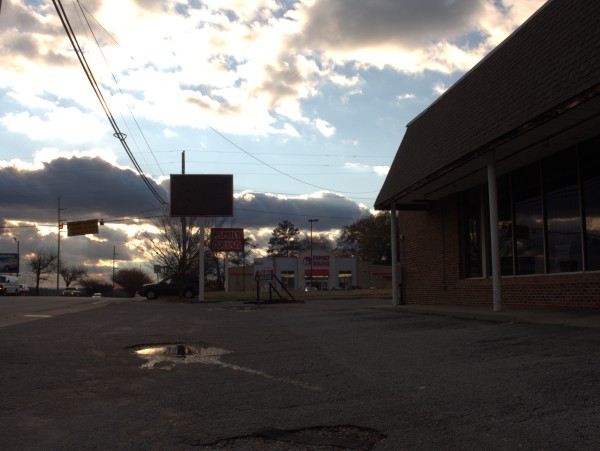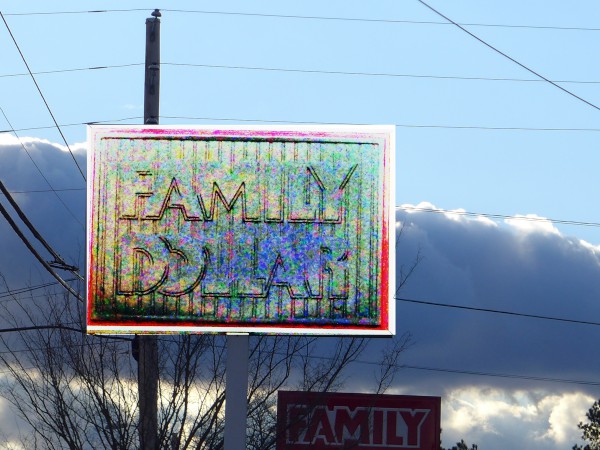 Family Dollar has left their original home at 1901 Rosewood Drive and has moved across the street to 1825 Rosewood Drive, which is the former KFC lot. You can see the new, custom built, building in the background of some of these shots.
I really should have crossed the street to get a better picture of this building. It has kind of a grocery store look to me, though that would put it awfully close to the old Piggly Wiggly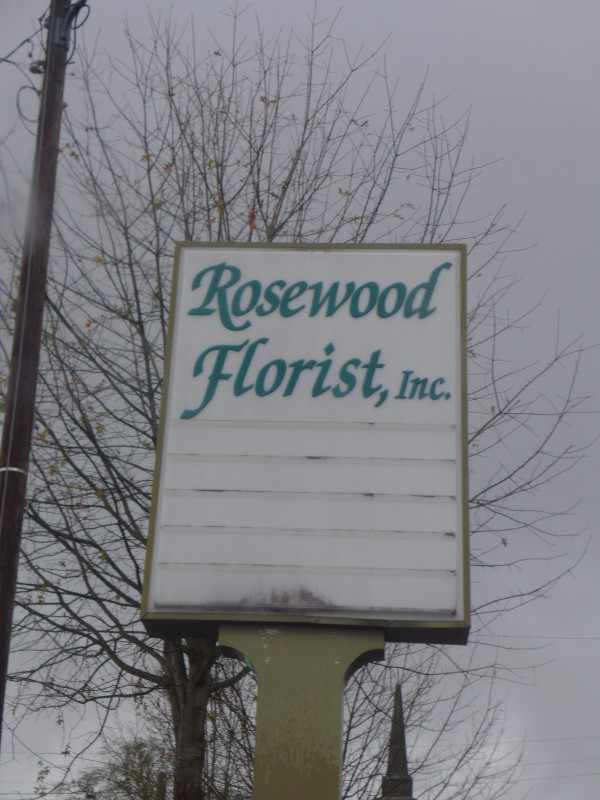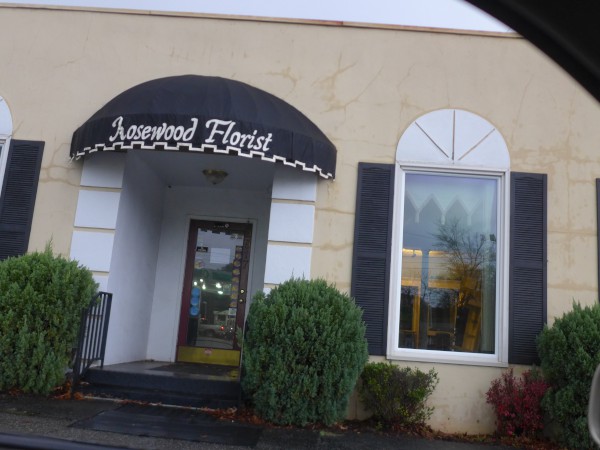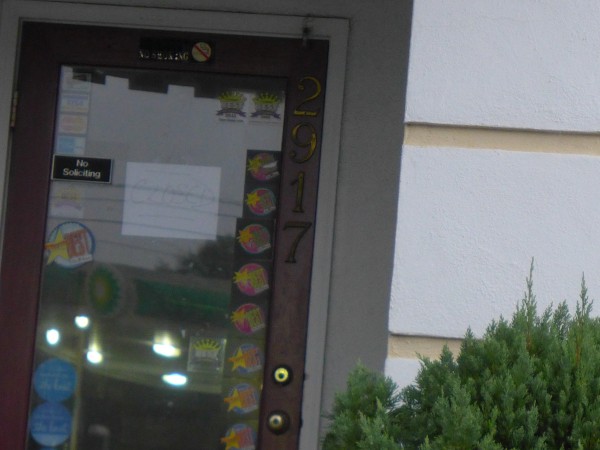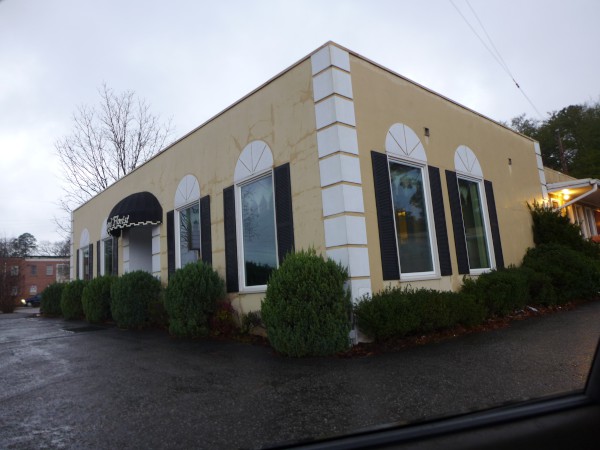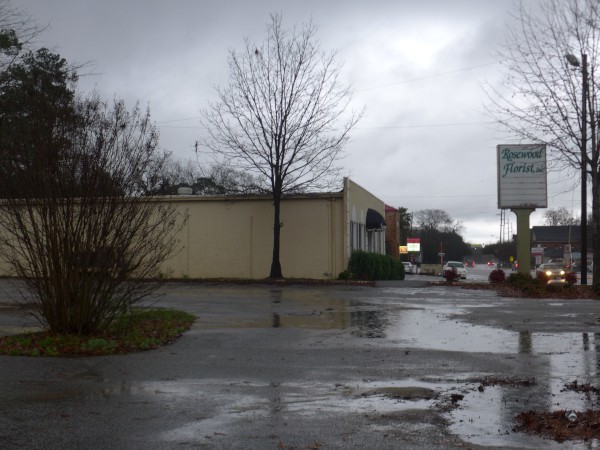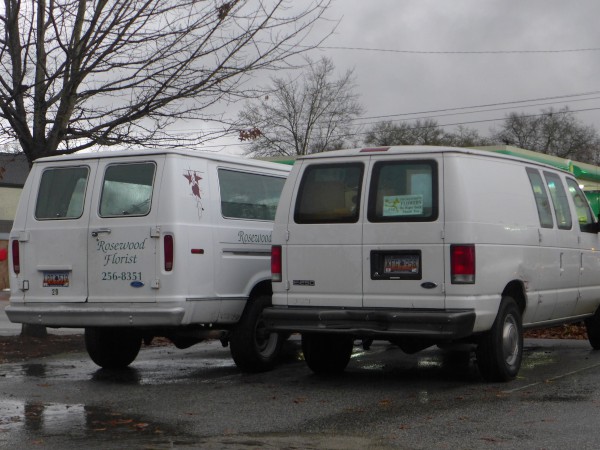 We were having one of our many gray December rainy days while I was trying to get pictures of Rosewood Florist so I couldn't really frame anything except out the passenger side window without getting my lens wet.
Commenter Frank reported this store closed in early December, and it does seem to be up in the air at the moment. Their Facebook page reports, in a comment, that they are moving, but there are no details as yet.
(Hat tip to commenter Frank)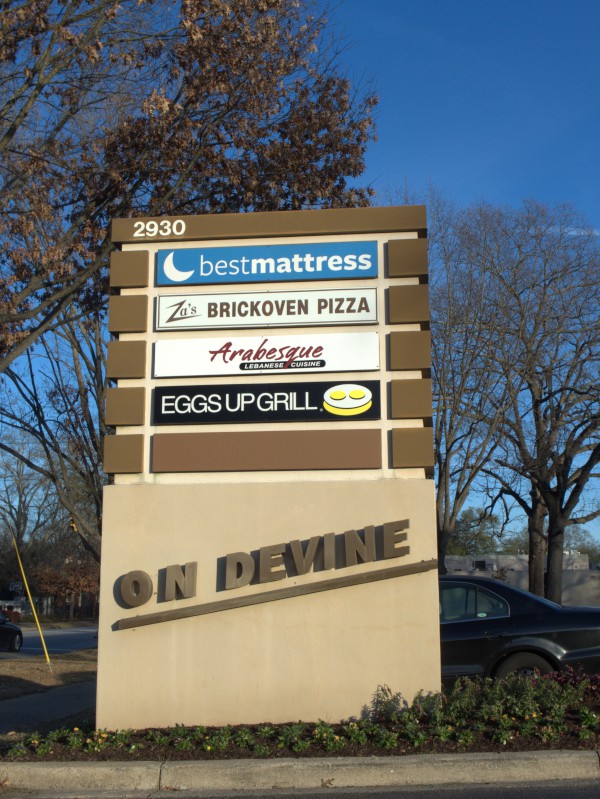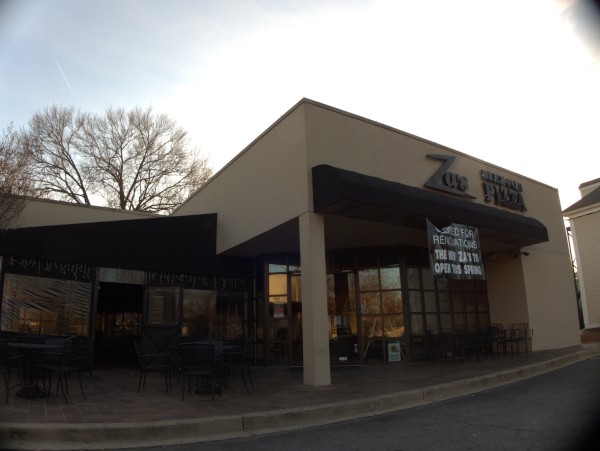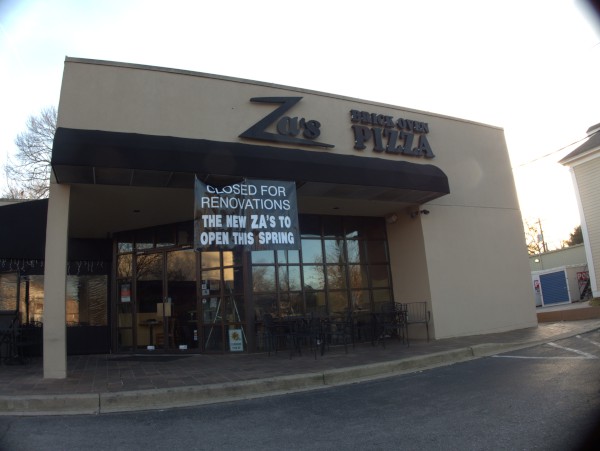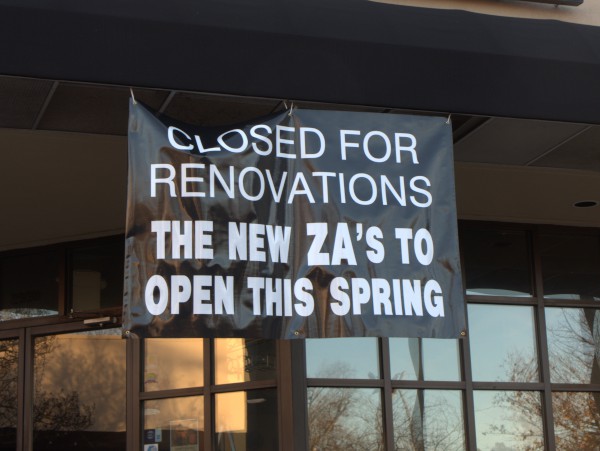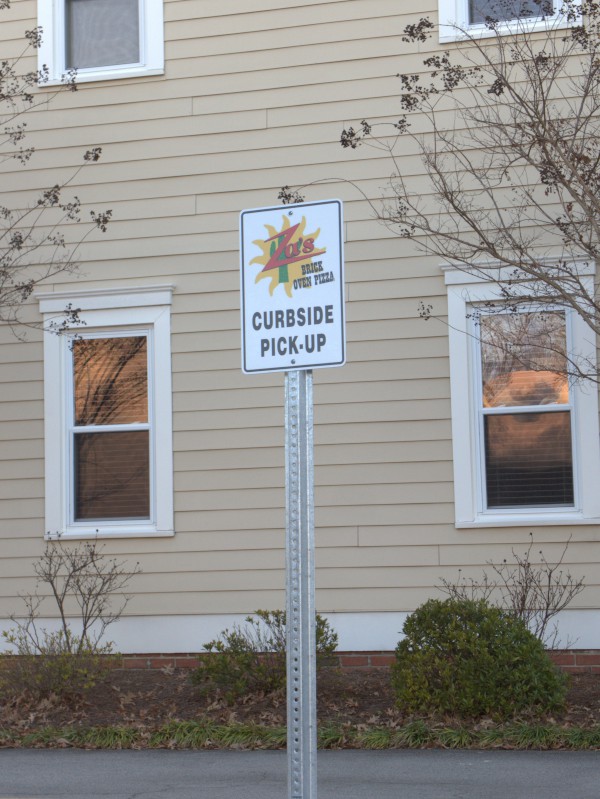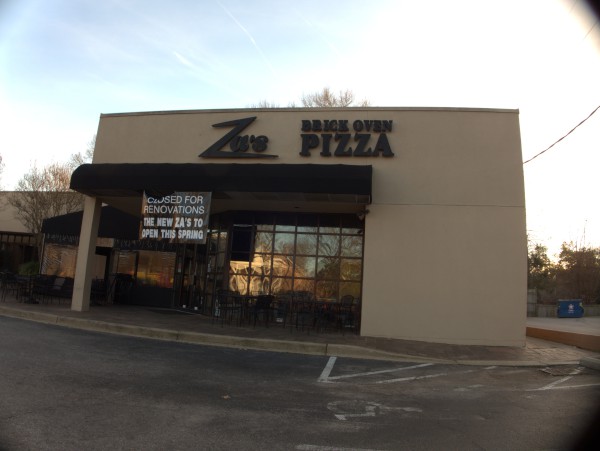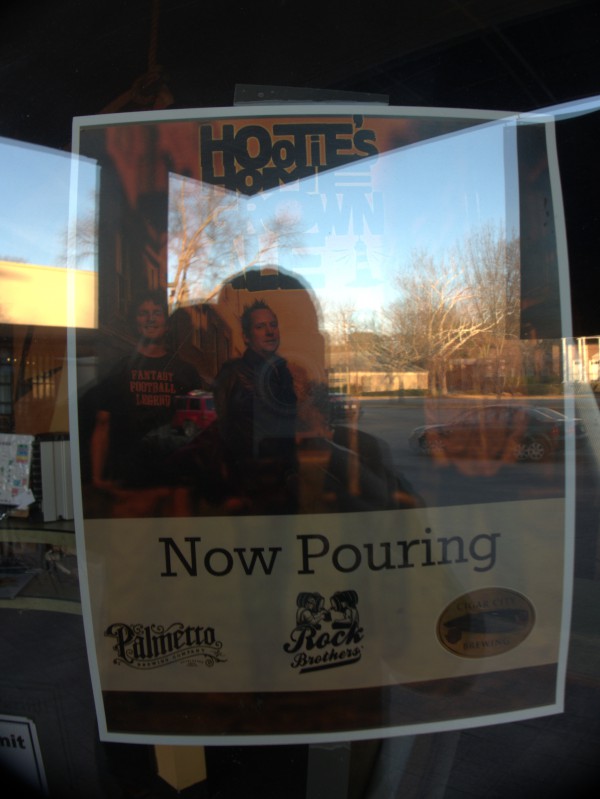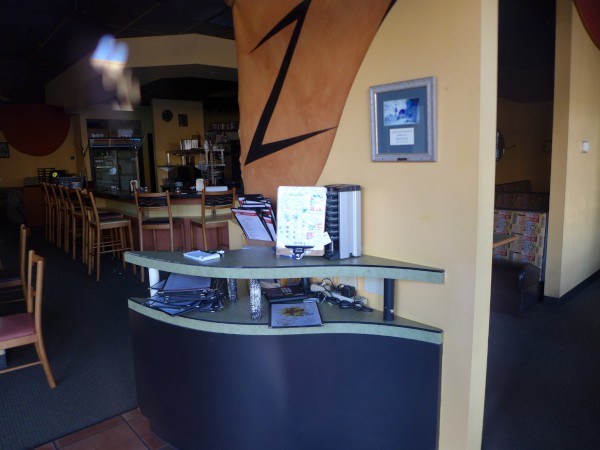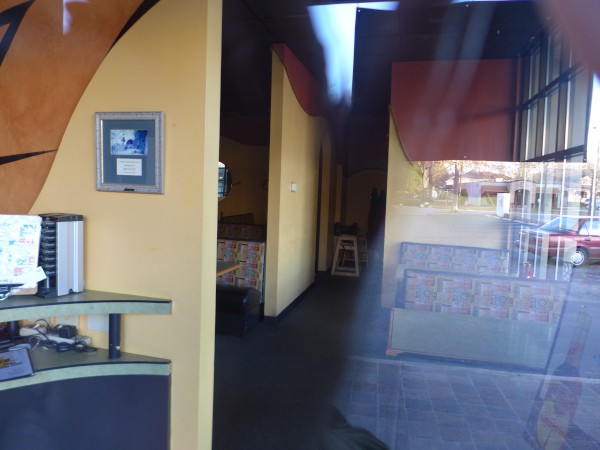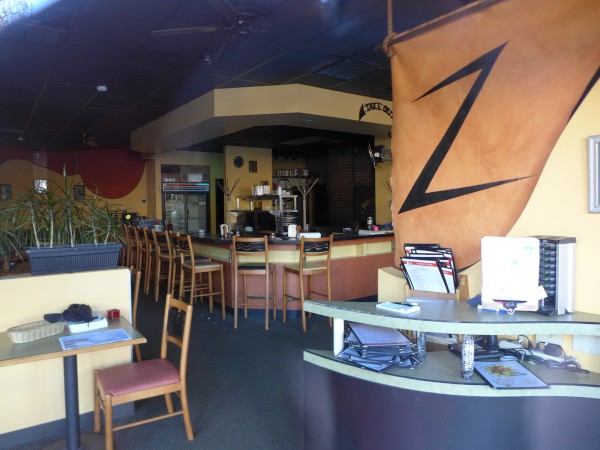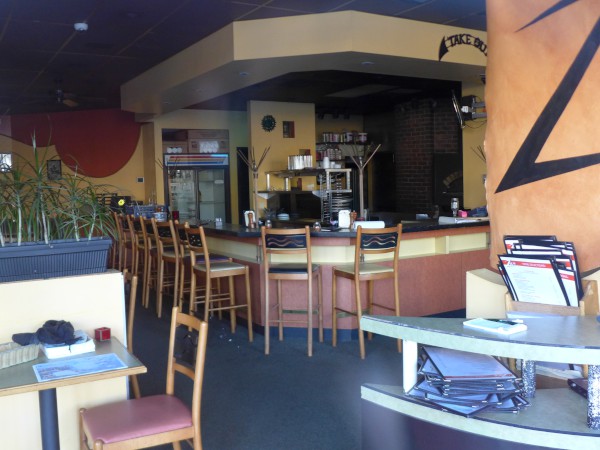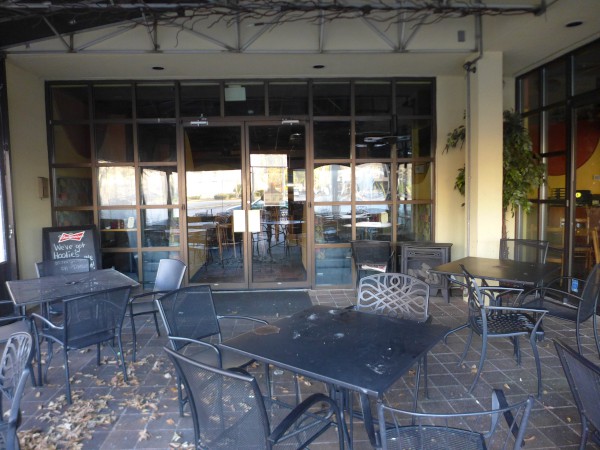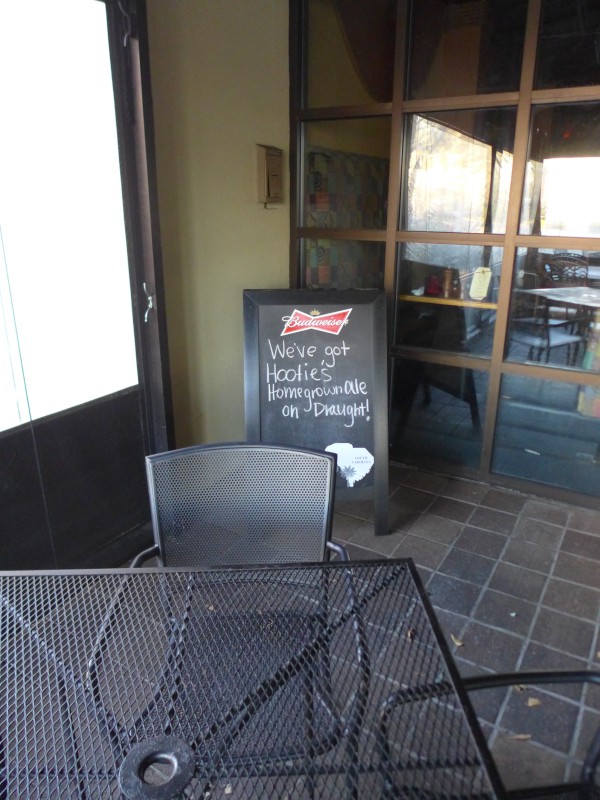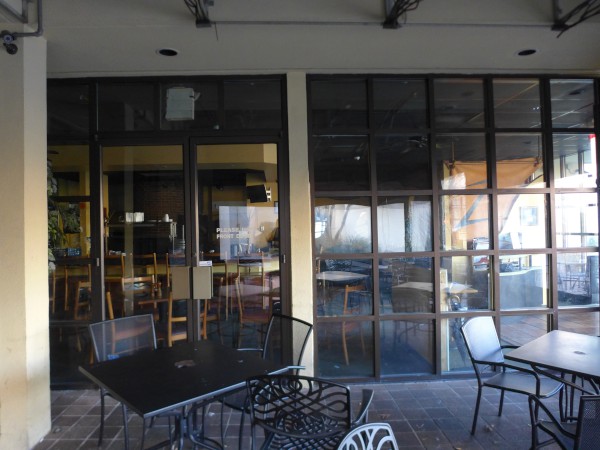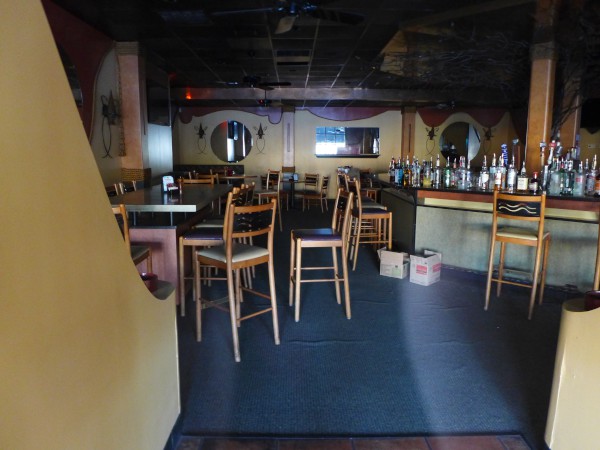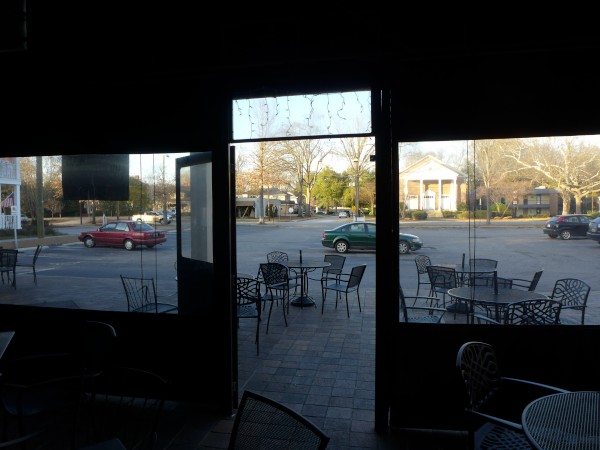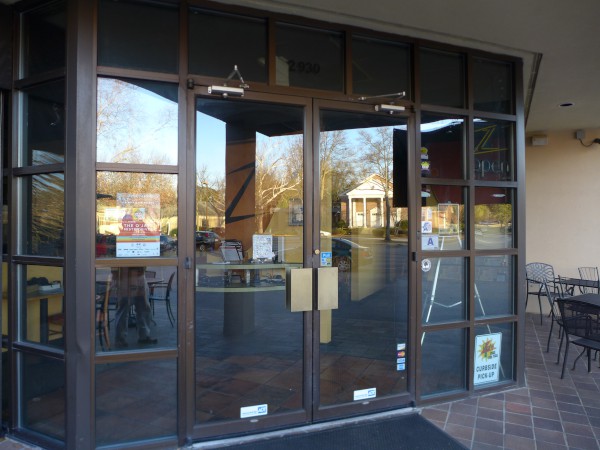 I've always liked Za's, though I go there less since they stopped being open to 11:00 on Thursadys. The only things I would change would be to make the individual pizzas a little larger, and to brew stronger tea. I suspect, however, that more than that is slated to change as the place is now closed for revamping as The New Za's. Commenter David suggests that it will then be under the same ownership as Cantina 76, a place I have somehow never gotten around to.
(Hat tip to commenter Dennis)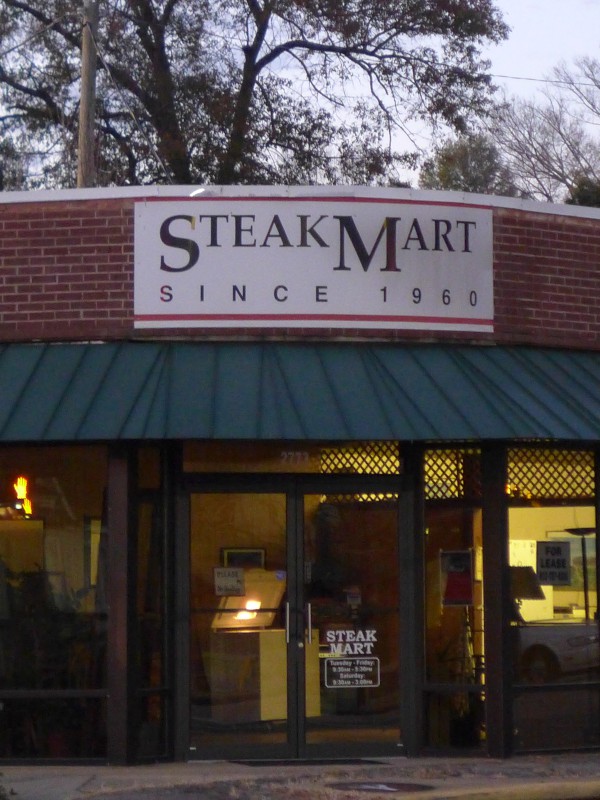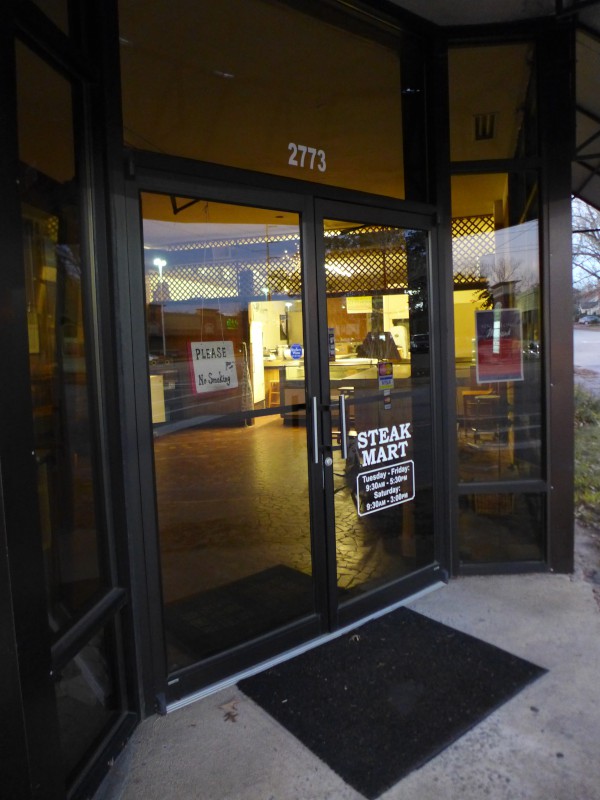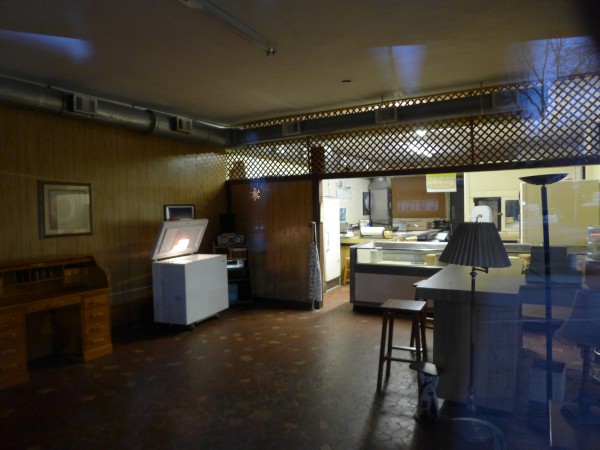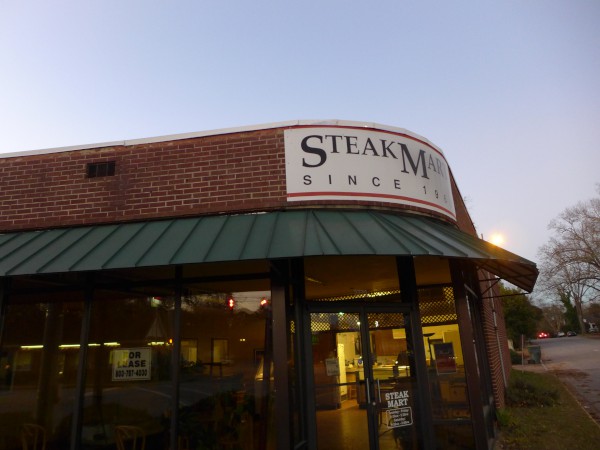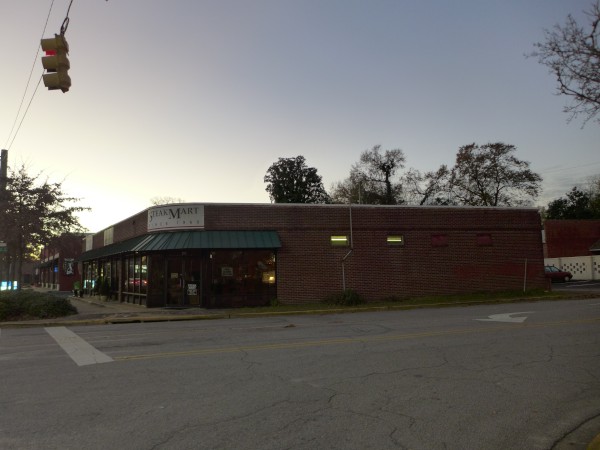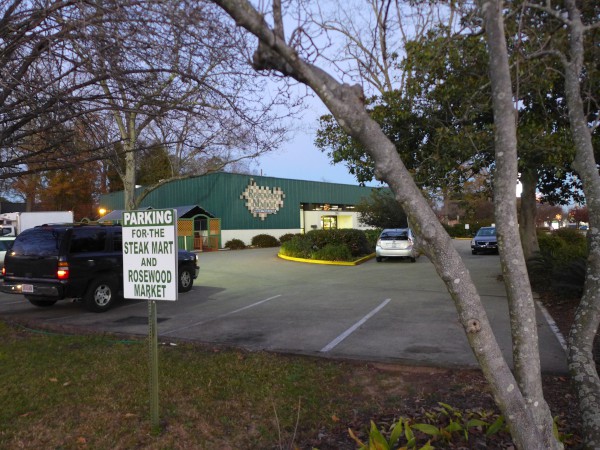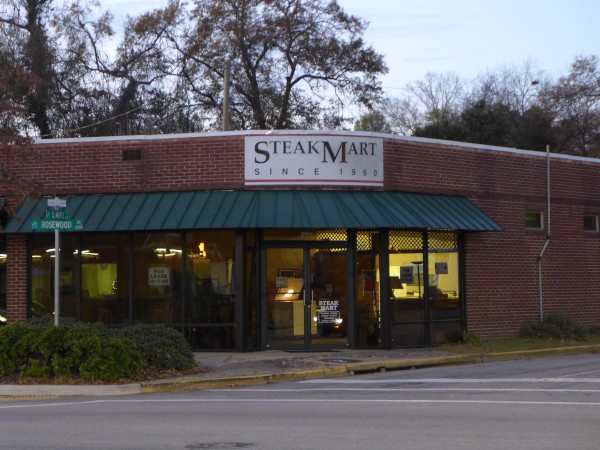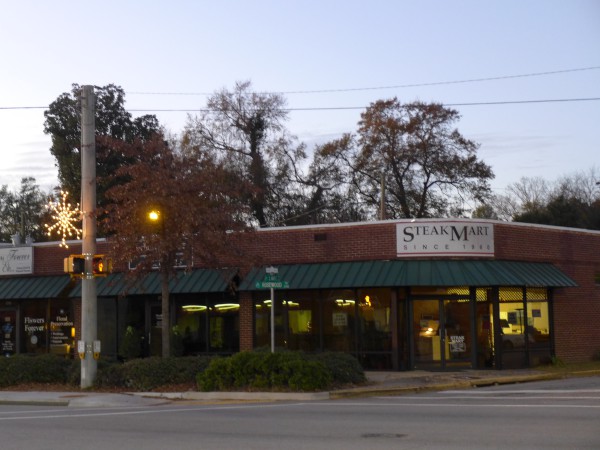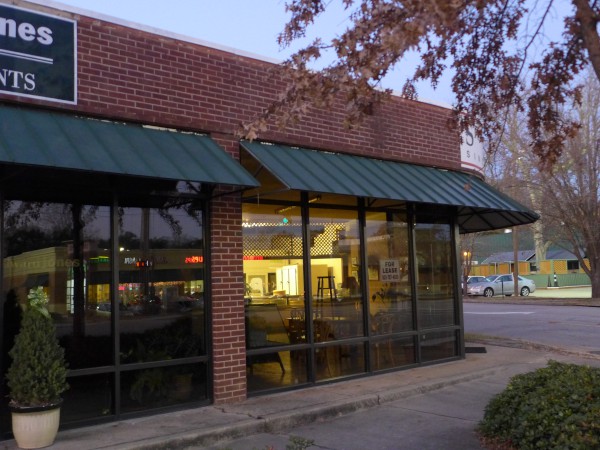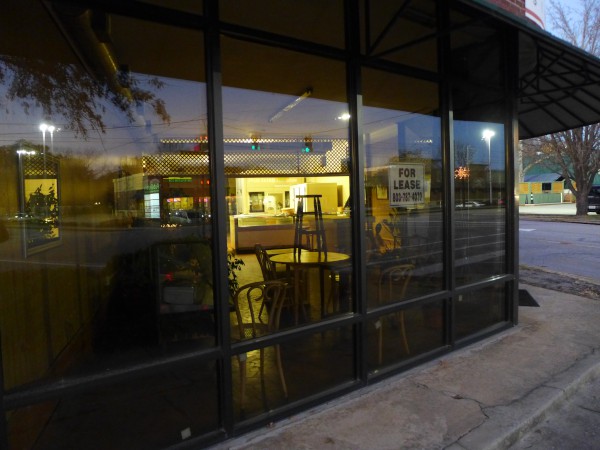 I generally like my steak in ground-beef form, but I have certainly noticed Steak Mart on the corner of Rosewood and Maple since it has been there for my entire life. As commenter Robert S pointed out though, they have closed up shop as of Christmas Eve after a 54 year run.
(Hat tip to commenter Robert S.)
Posted at 2:36 am in Uncategorized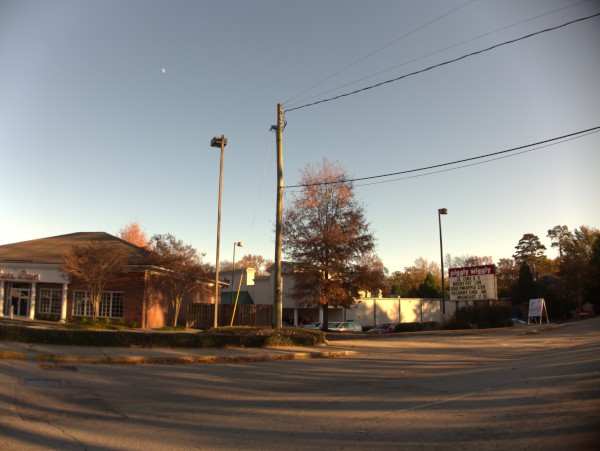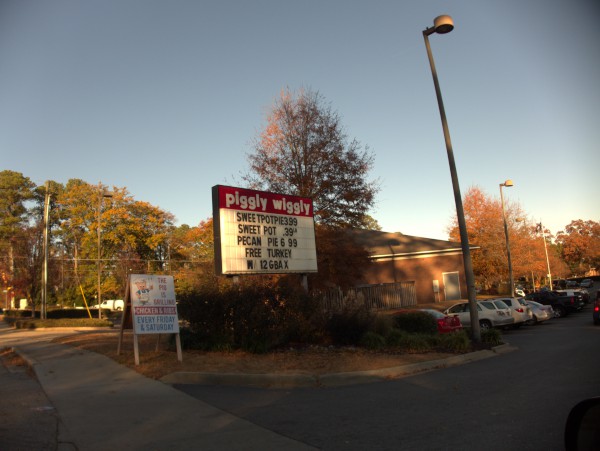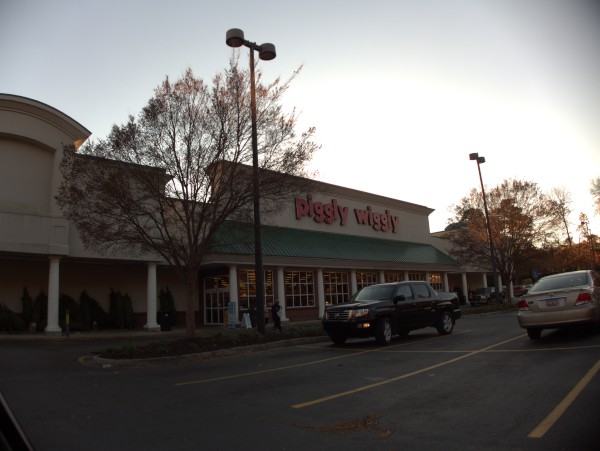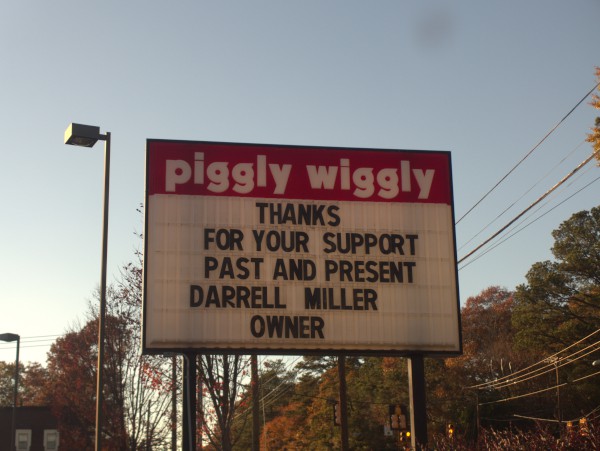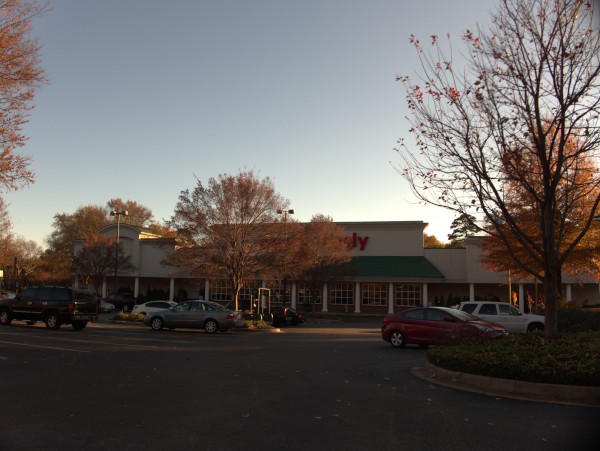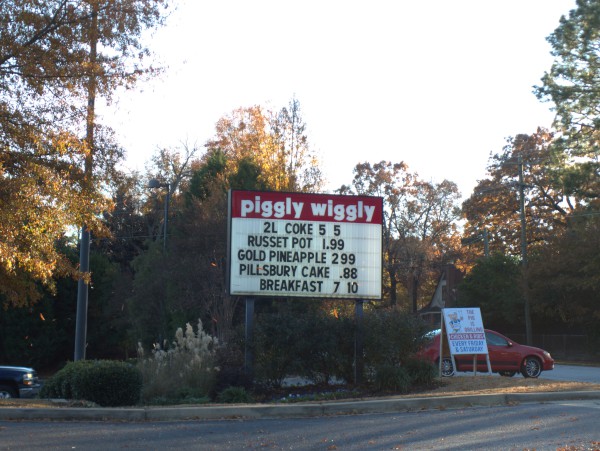 The Devine Street Piggly Wiggly recently changed ownership as noted in a story in The Columbia Star, which you may or may not be able to read here. With all the churn engulfing The Pig recently, it's good to see one store hang on.
In this case, the managers of the former Garners Ferry store have bought Devine Street outright:
The 35,000-squarefoot store closed late last Sunday for an inventory, reopening Monday under the new owners. Miller says customers are unlikely to notice many changes early on. He said the store has been well maintained, but he expects some refurbishing and painting ahead.

"Piggly Wiggly has gone back to its roots as a group of independently owned Piggly Wiggly stores joined by a common brand, collaborative marketing, and the flexibility of individual ownership," said David Schools, president and CEO of Greenbax Enterprises, Piggly Wiggly Carolina's parent.
Put that way, it sounds a bit like IGA.
Posted at 11:09 pm in Uncategorized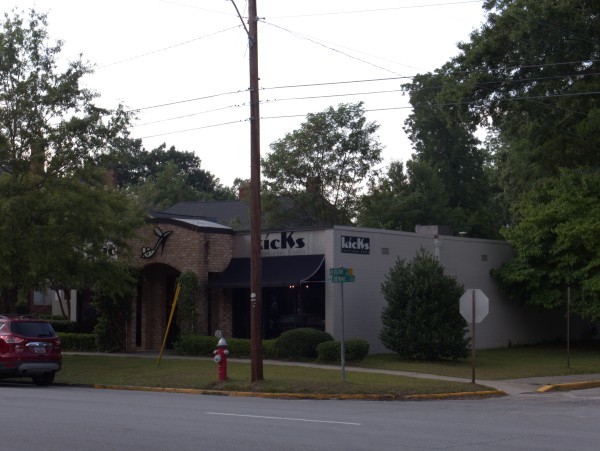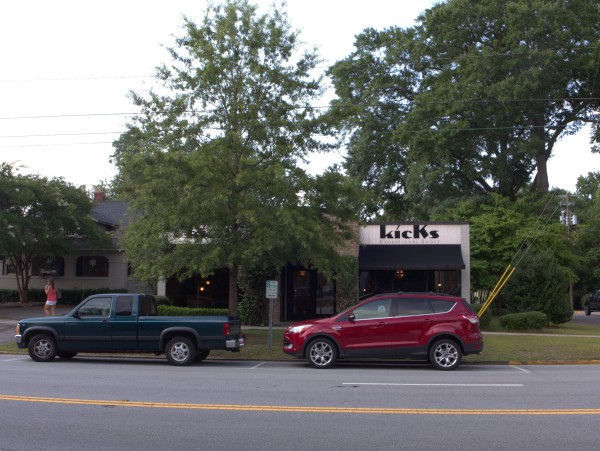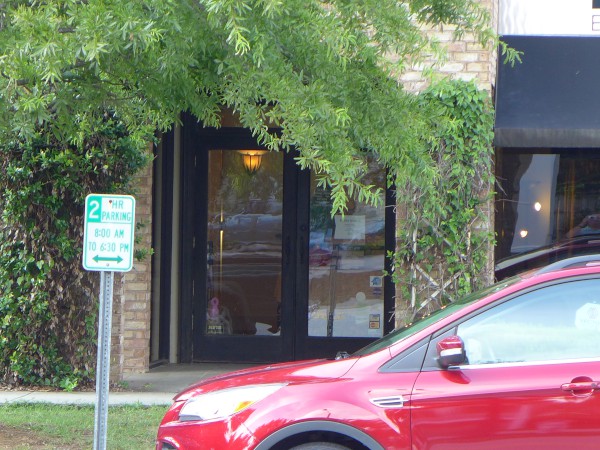 Kicks Just Keep Gettin' Harder To Find
The State reports the upcoming closing of Kicks Shoes on Devine after 15 years in business. It seems that the changing retail market for shoes, which includes strong online competition, coupled with the lingering 2007 recession are the main factors.
3 August will be the store's final day.
UPDATE 17 November 2014 -- Now London & Lace: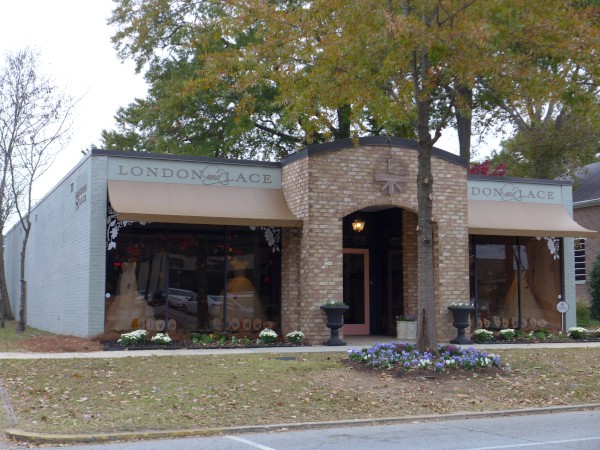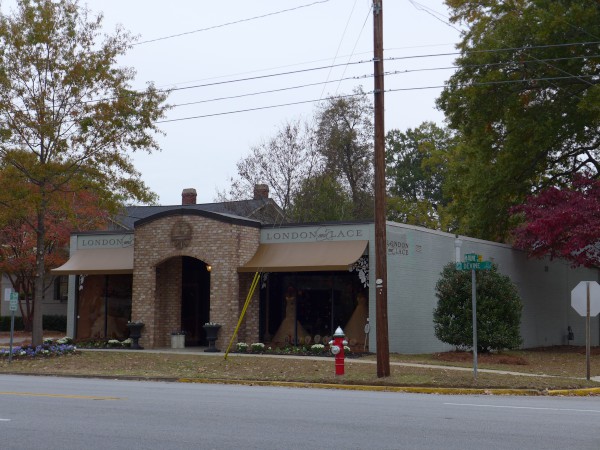 Posted at 11:47 pm in Uncategorized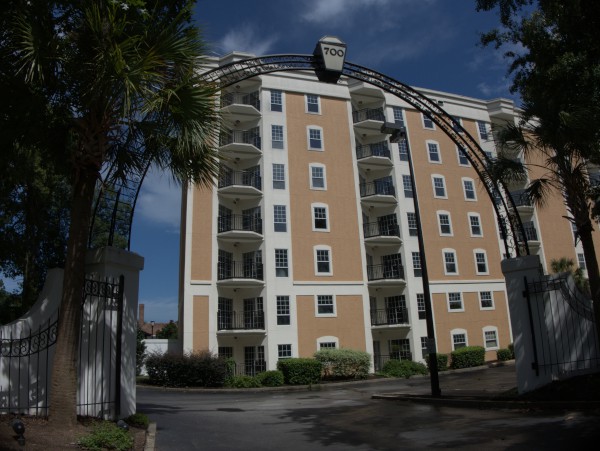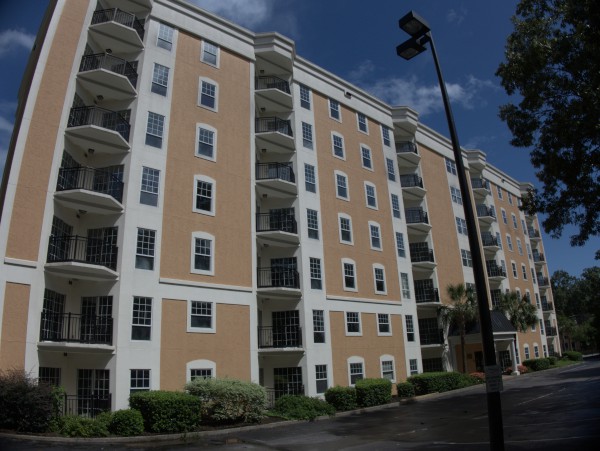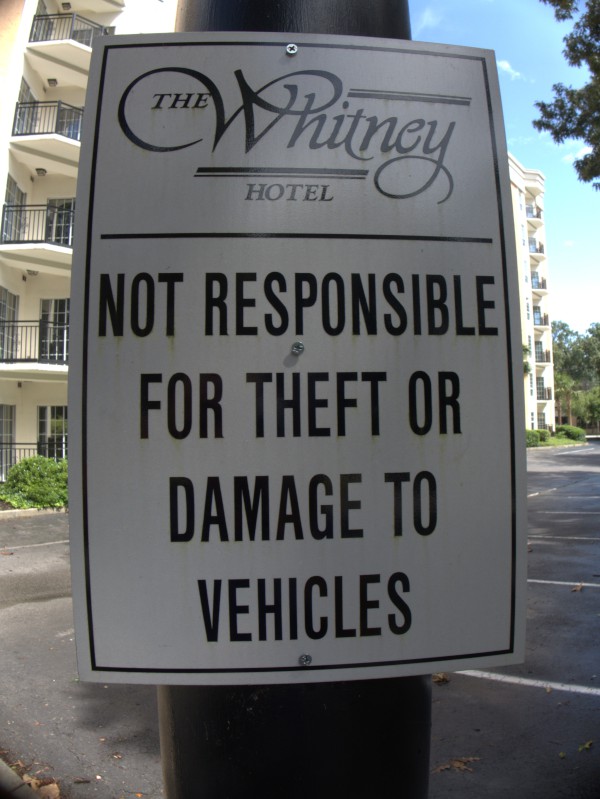 As Sir Elton said, it's "The Circle Of Life". This building in the heart of Shandon at the corner of Devine & Woodrow was a condo back in the 1980s and in fact one of my cousins lived there for a while. Then at some point it became a botique hotel (catering to exactly whom I never understood), and now it's to be condos again.
The State had the story recently on what is to become "700 Woodrow". Of course, at this point it's a pretty old building, and it's going to need a lot of work to become "luxury apartments". It appears said work has already started.
Posted at 11:57 pm in Uncategorized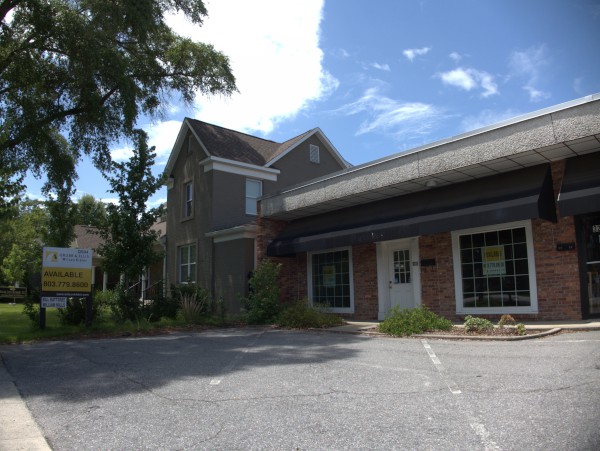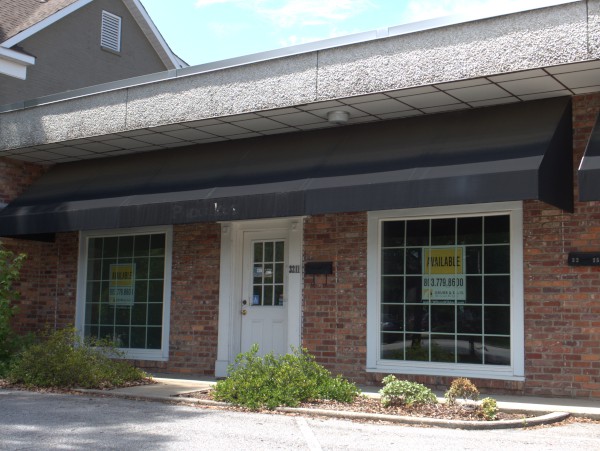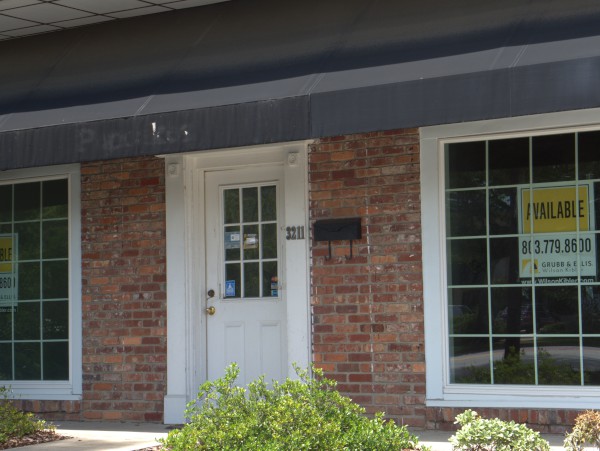 Here's the property listing for this little suite on Devine almost at the intersection with Millwood, and more or less across the street from the former Rice Music House.
I'm inclined to think the two fittness operations may have been connected, but when any of these were there is unclear. The names come up in google, but they are not in the last several years of phonebooks..
Posted at 1:07 am in Uncategorized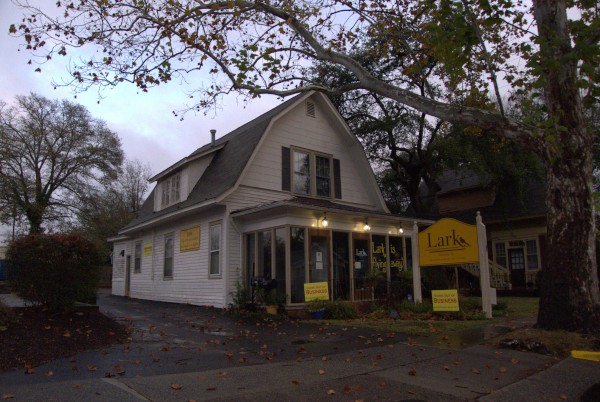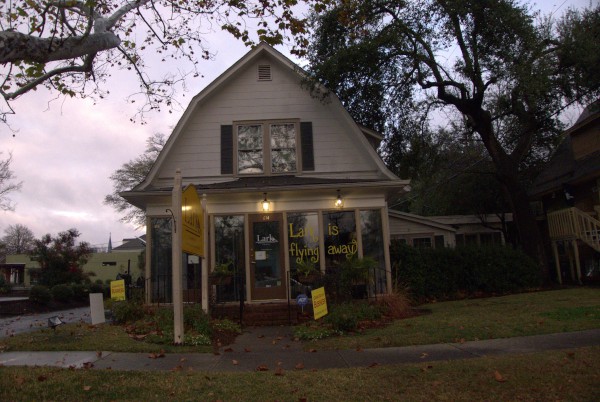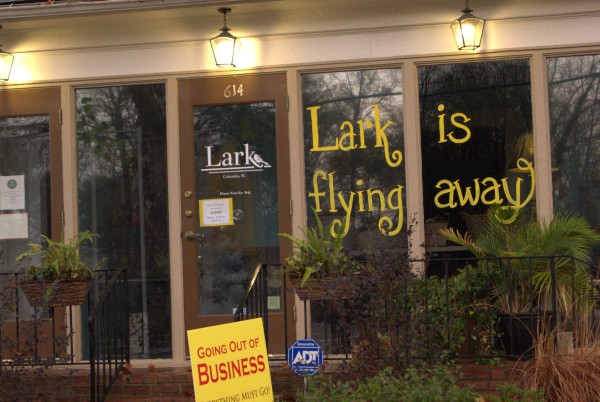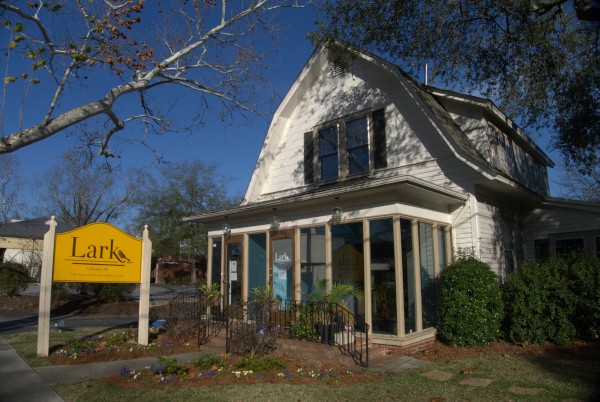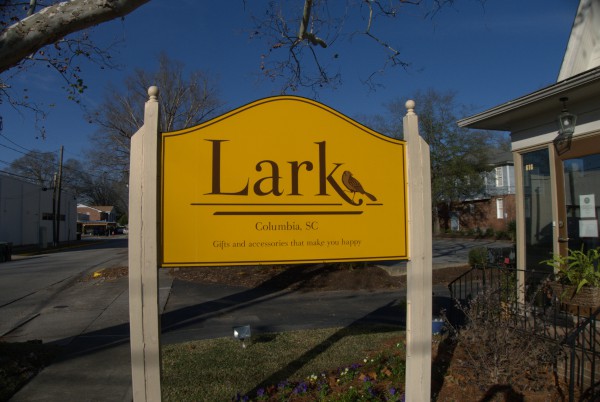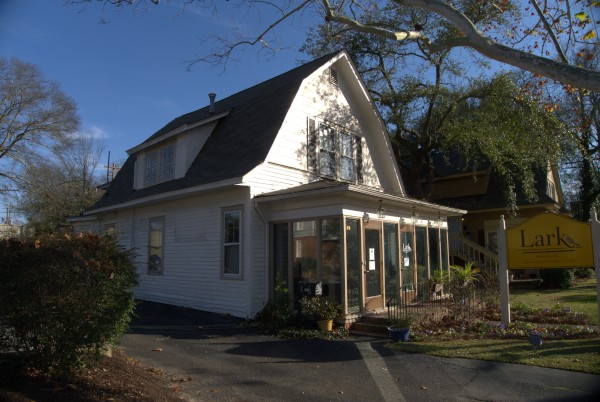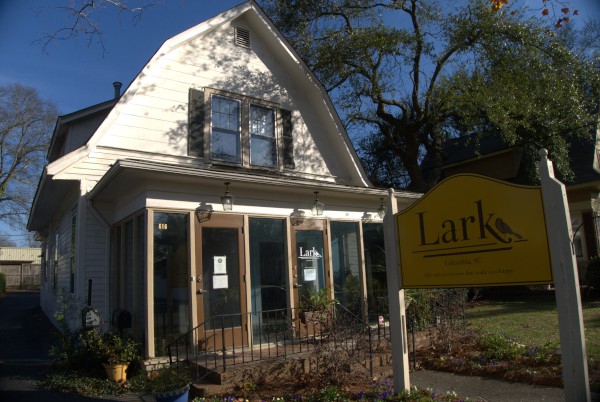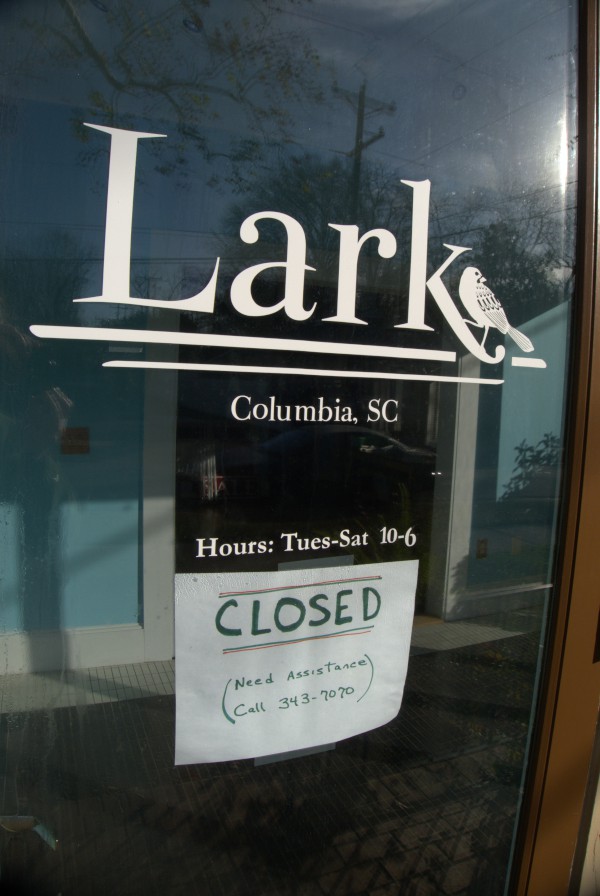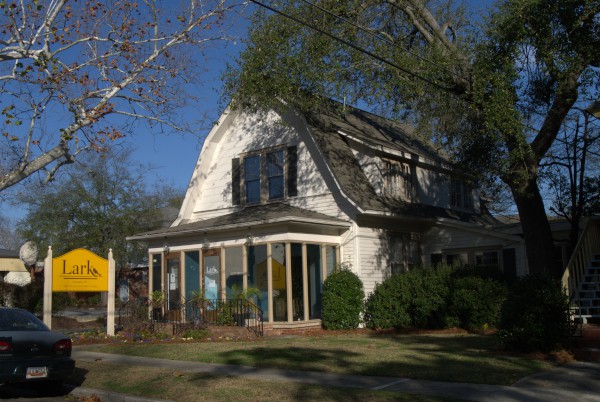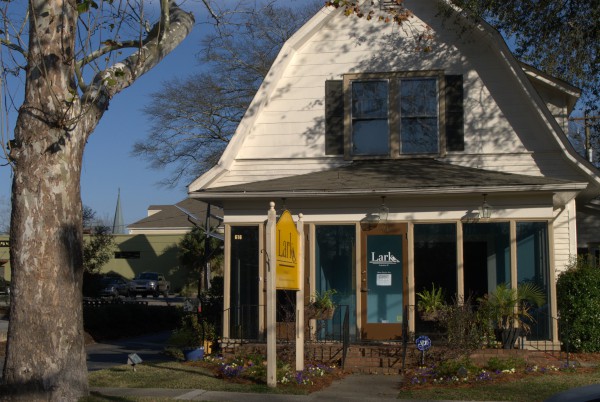 He rises and begins to round,
He drops the silver chain of sound,
Of many links without a break,
In chirrup, whistle, slur and shake.

For singing till his heaven fills,
'Tis love of earth that he instils,
And ever winging up and up,
Our valley is his golden cup
And he the wine which overflows
to lift us with him as he goes.

Till lost on his aerial rings
In light, and then the fancy sings.
(Hat tip to commenter Justin)