Archive for the 'Saint Andrews Road' tag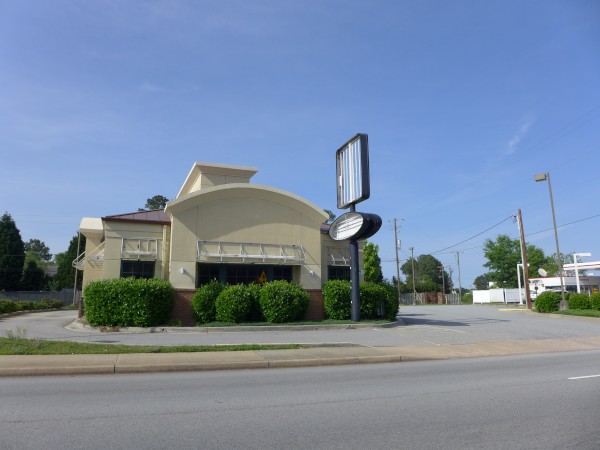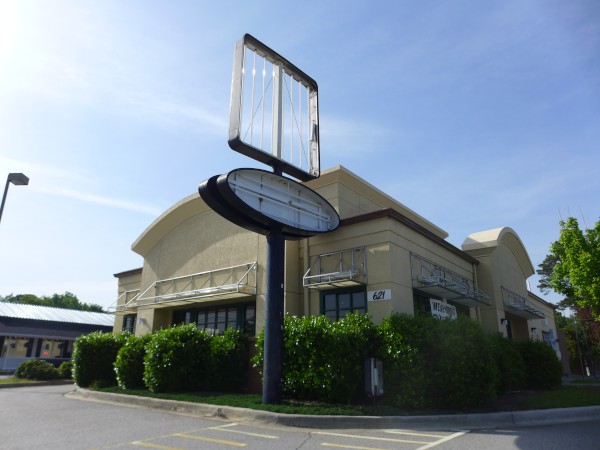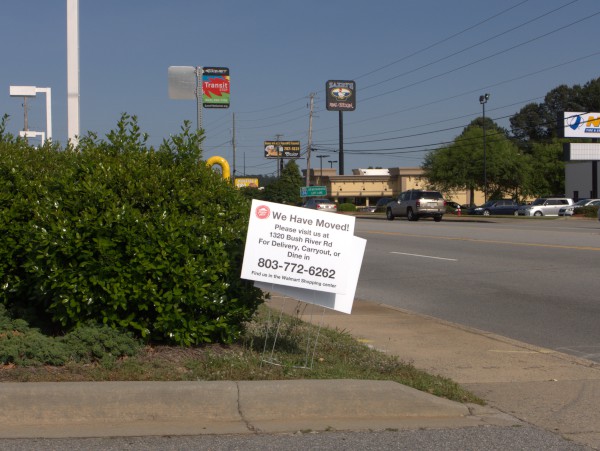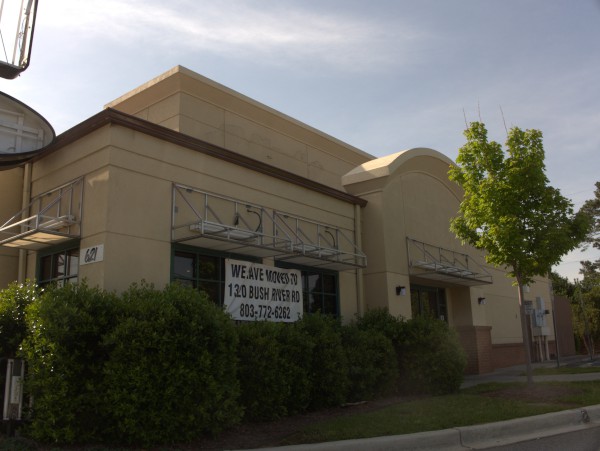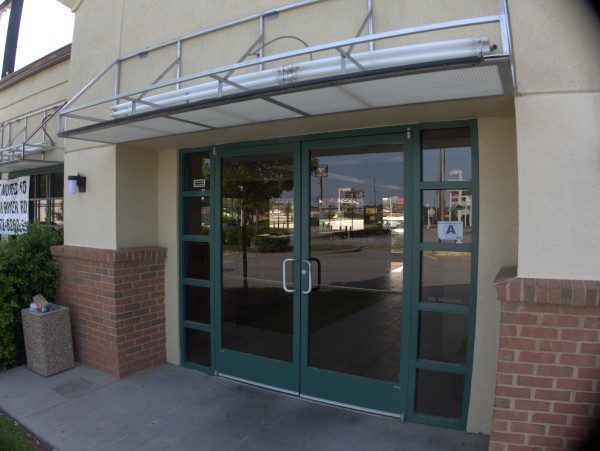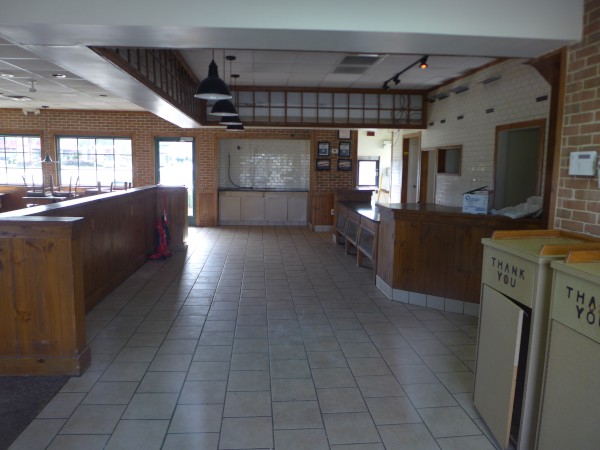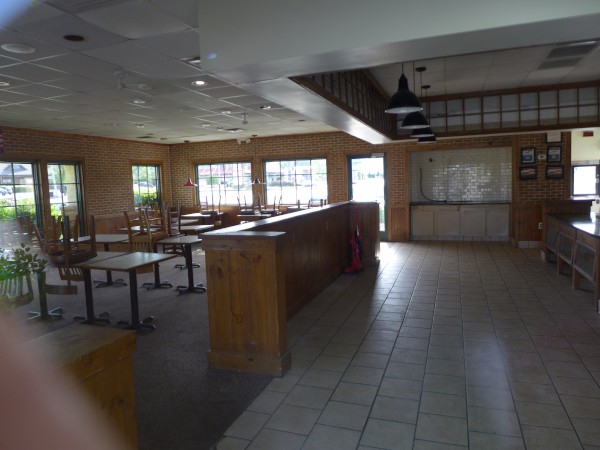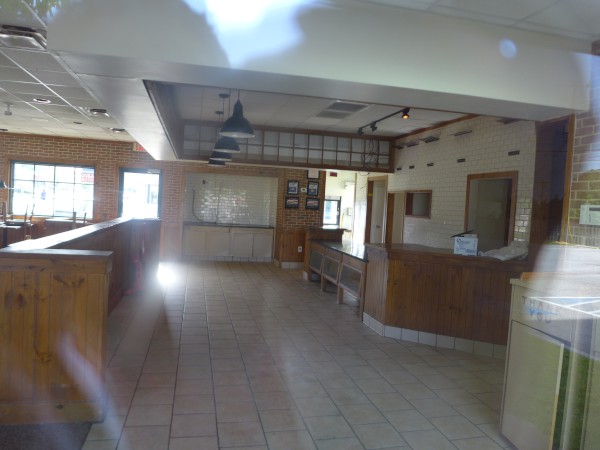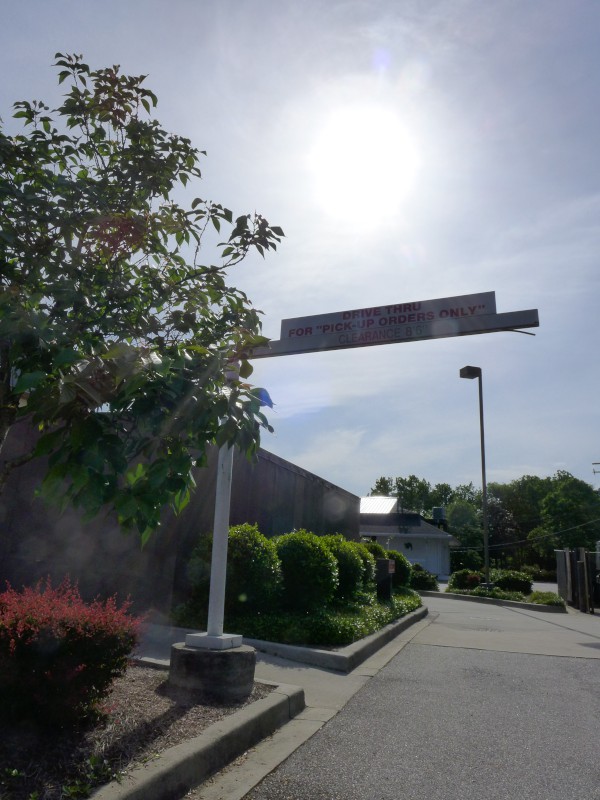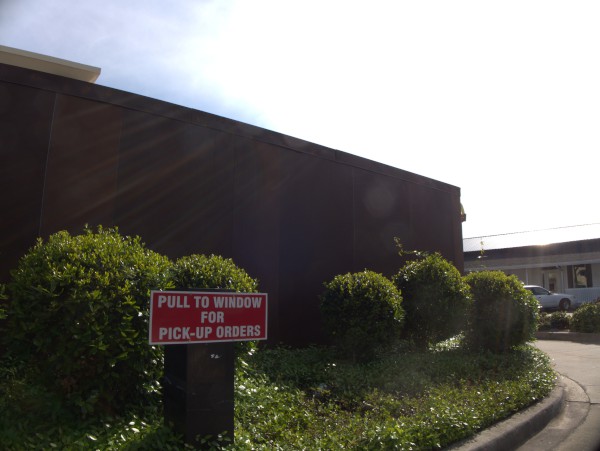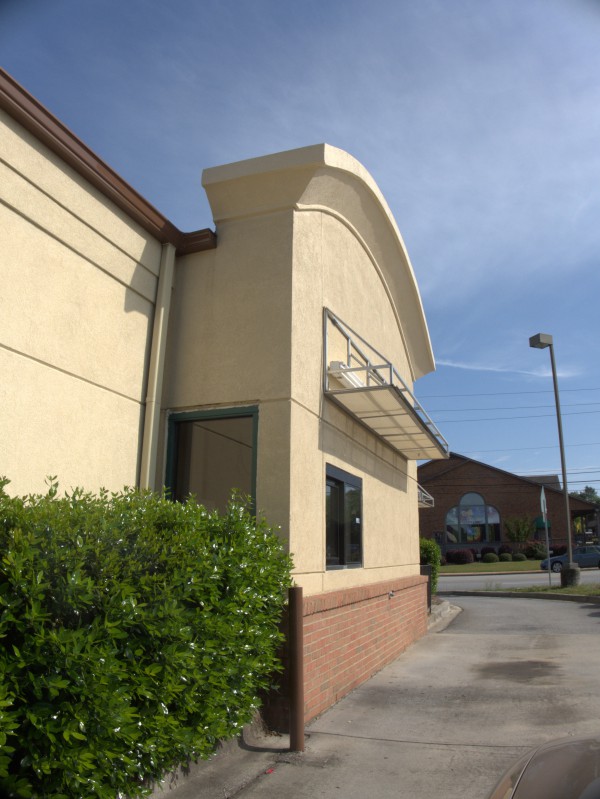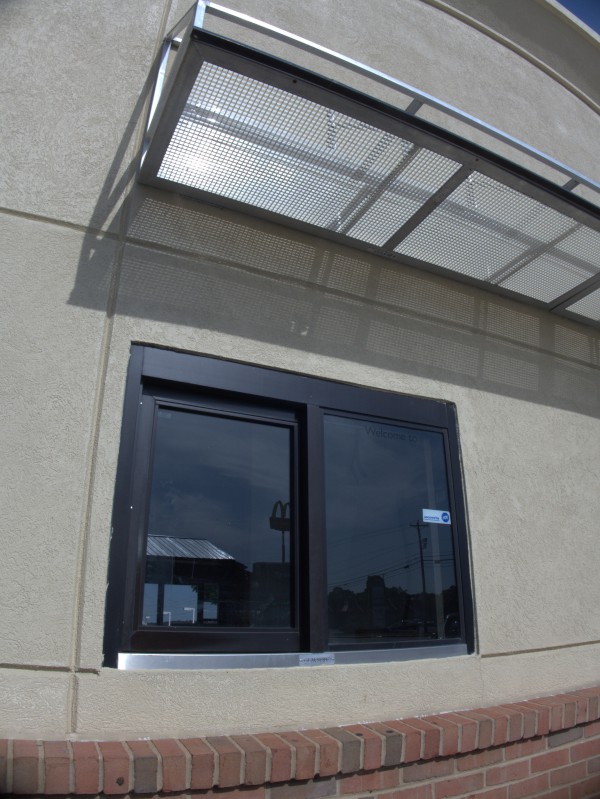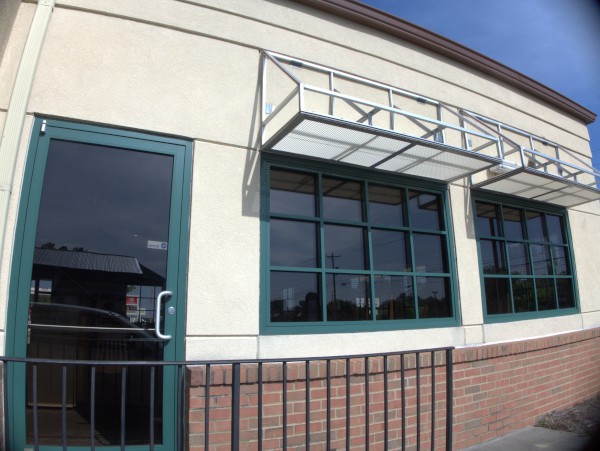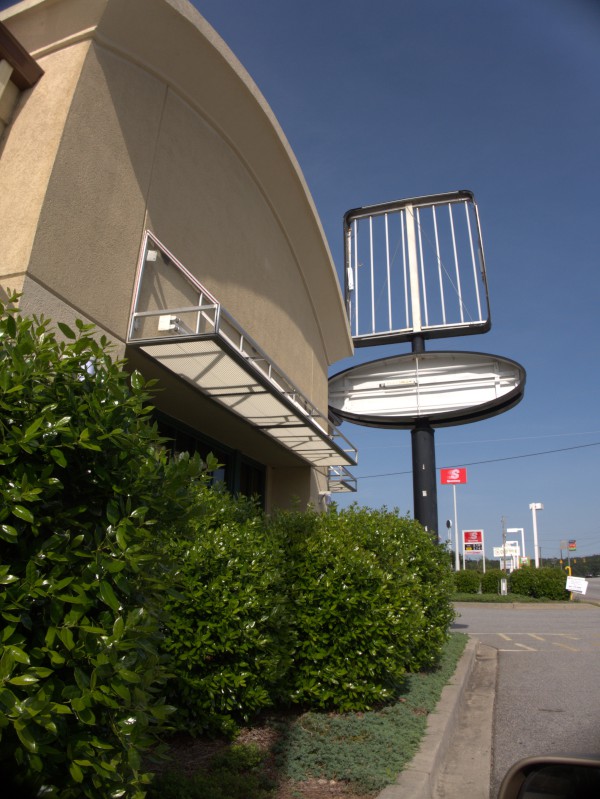 Well, I don't know why this Pizza Hut closed, but just having visited once, to take these pictures, I can hazard a guess as to a contributing factor: The exit to St. Andrews Road is terrible. I drove around the building on the old drive-through route, and found that when I came out in front of the building again, there was not enough room to get my car pointed to the right and exit onto SAR headed for Tram Street. Granted some cars have a better turning radius, but still it's not well designed, and due to space constraints probably cannot be well designed.
I think it's interesting that the building is of the current generation of Pizza Hut designs. I'm more used to seeing the old style ones (like this and this) closed.
(Hat tip to commenter Andrew)
UPDATE 16 February 2016 -- As mentioned in the comments, the Domino's in this location is now open, and has been for a while: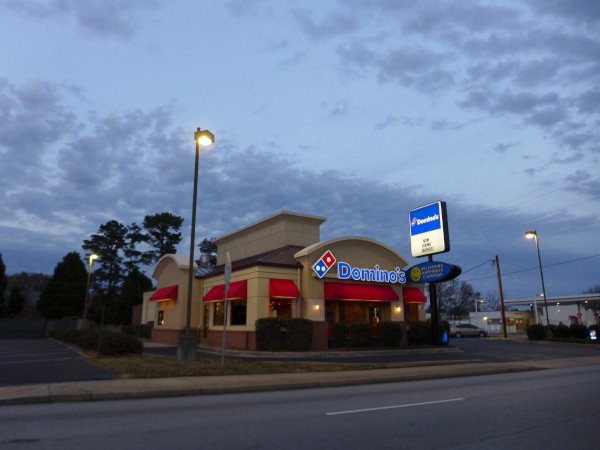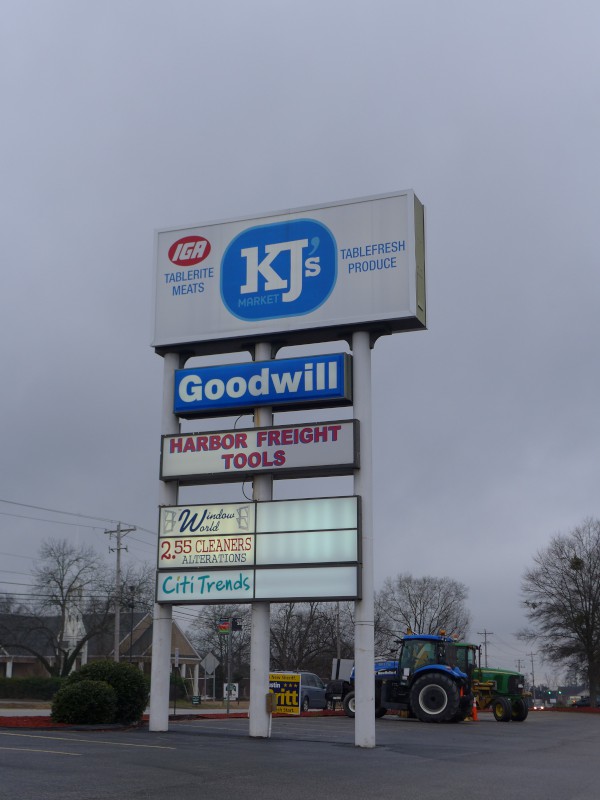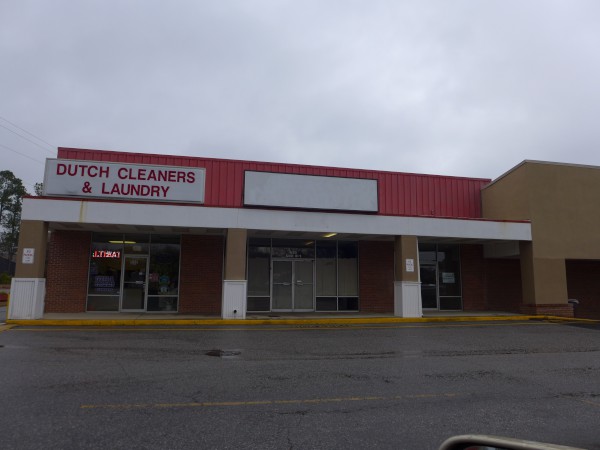 As commenter Andrew noted, Mrs. C's Laundry, next to Dutch Cleaners in the IGA plaza (which seems to have no name) has shut down.
(Hat tip to commenter Andrew)
Posted at 12:17 am in Uncategorized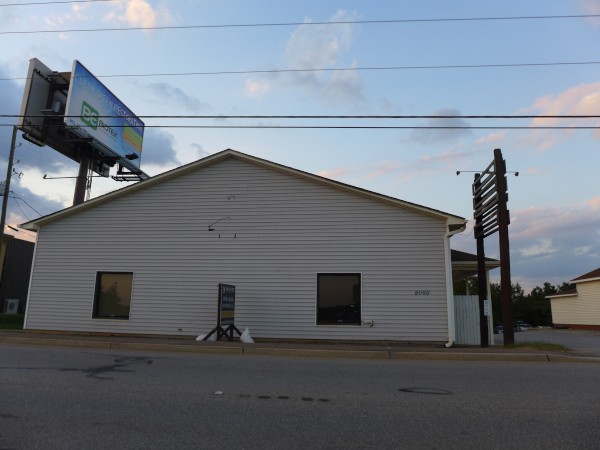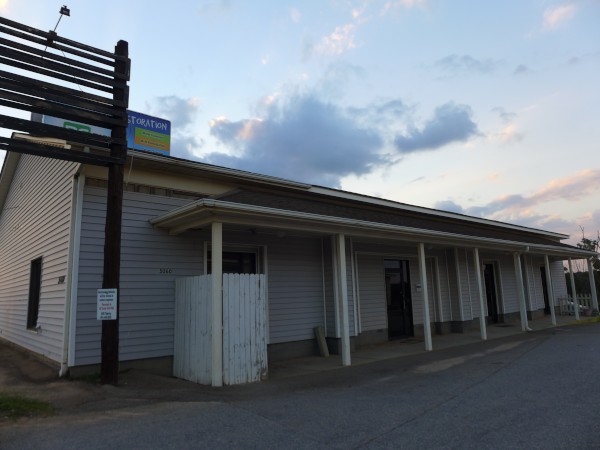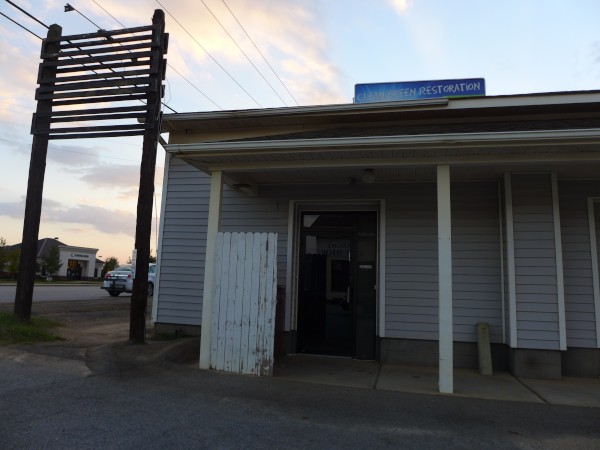 I had driven past this Firefly location dozens of times over the past year or so, and never really cosidered the "& Games" part of the Firefly name. Since it was a bit off the beaten path, I had it mentally pegged as some sort of specialty toy store, perhaps educational toys, but never really considered that the "games" might be for "gamers".
In the event, it appears that they are, and the new location at 657 Saint Andrews Road continues to host gaming events.
(Hat tip to commenter James)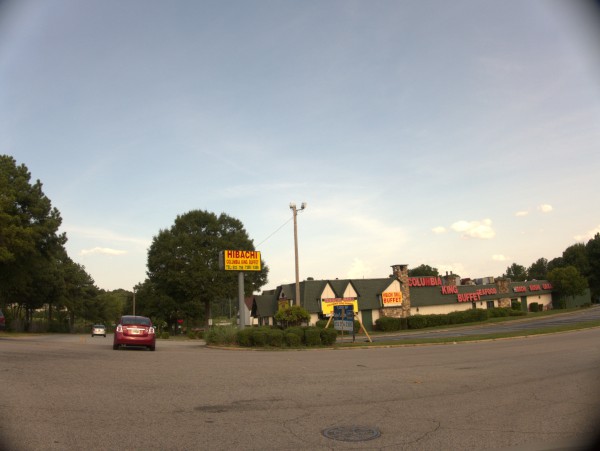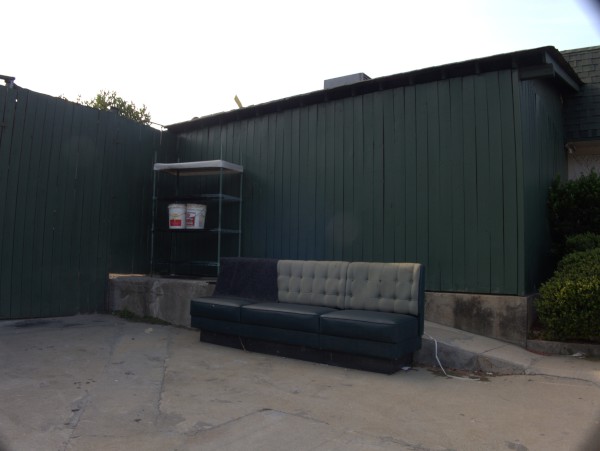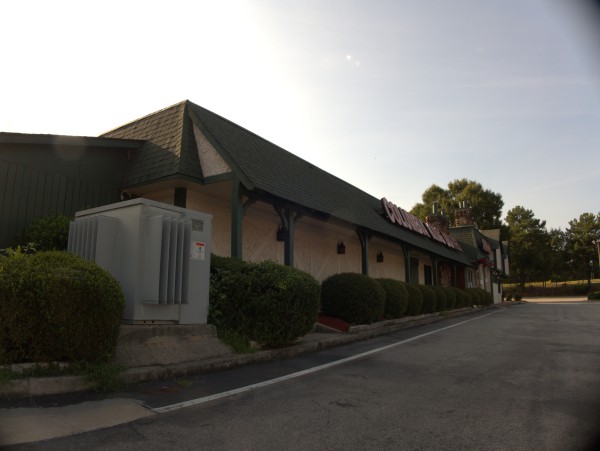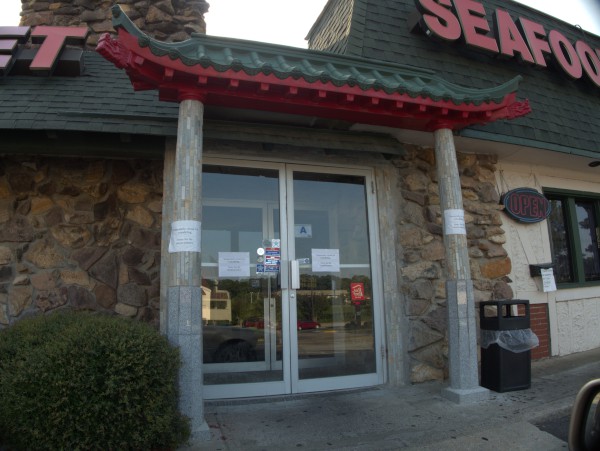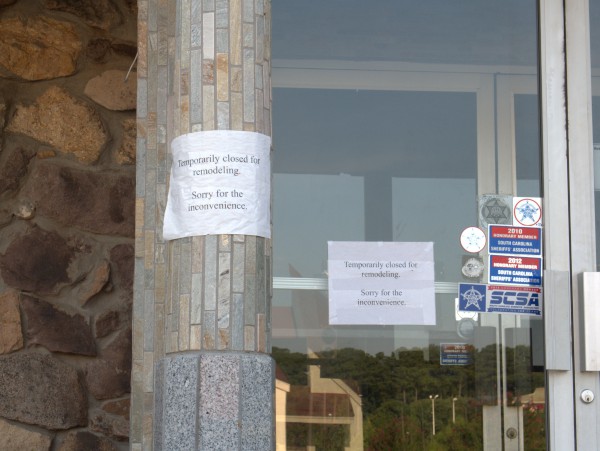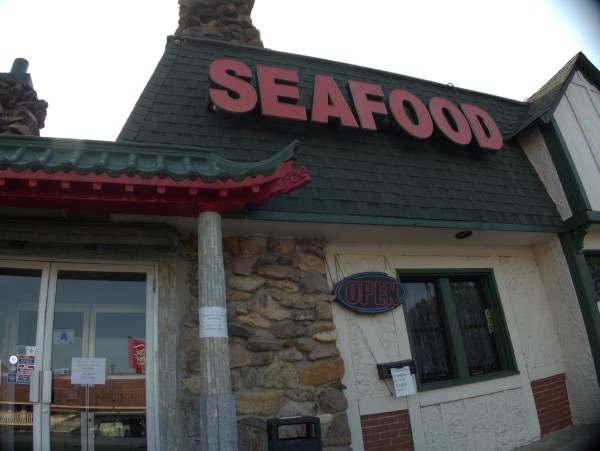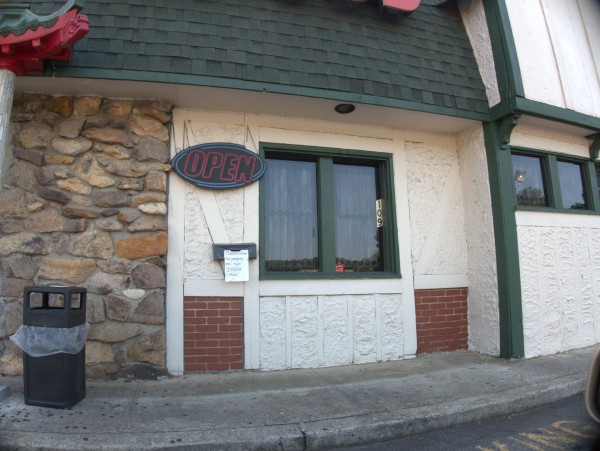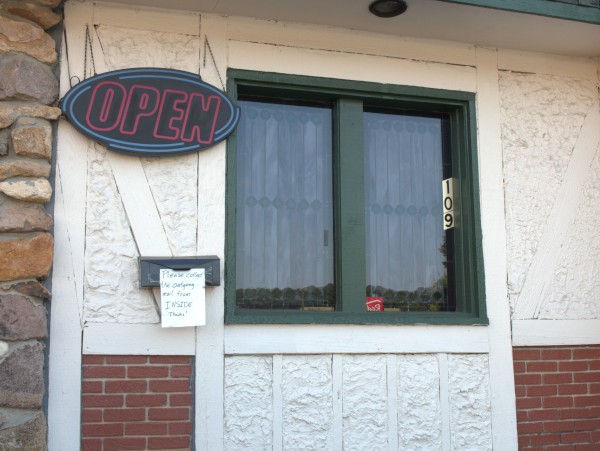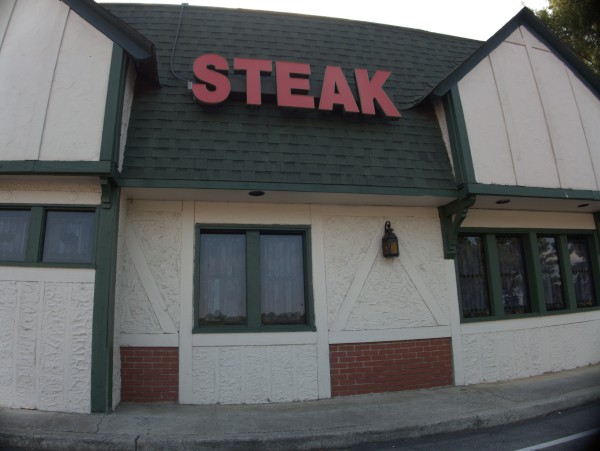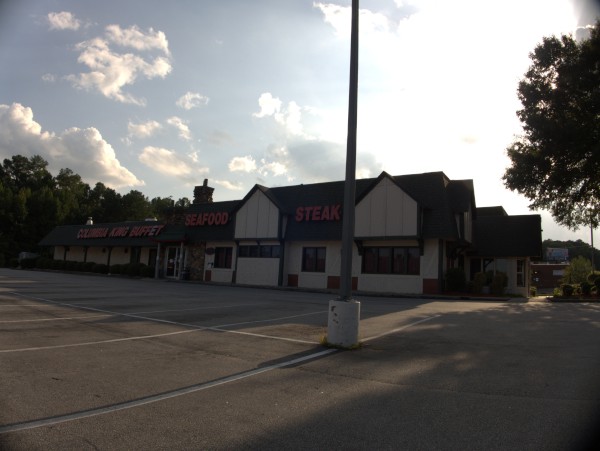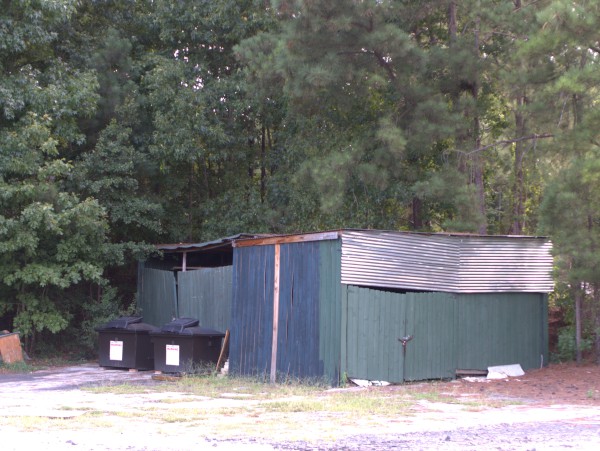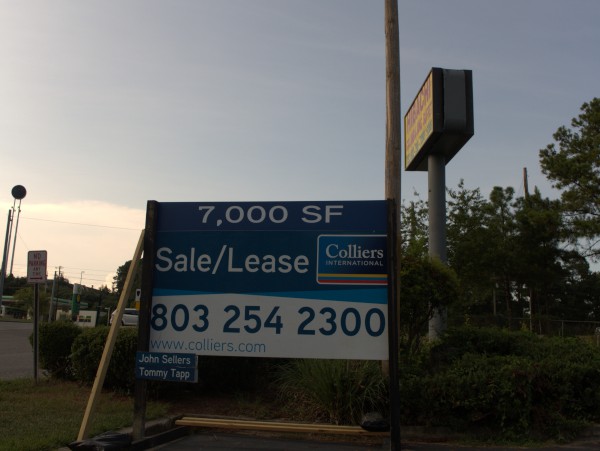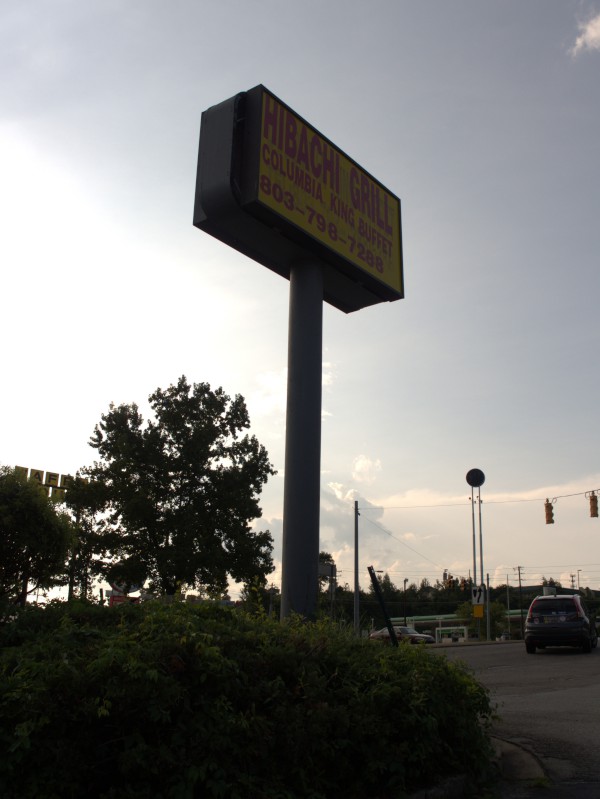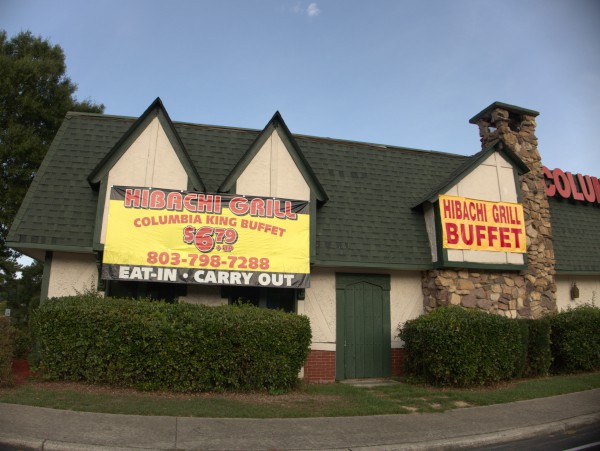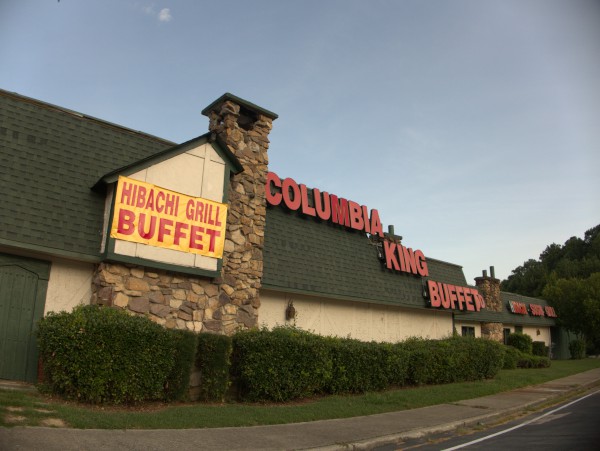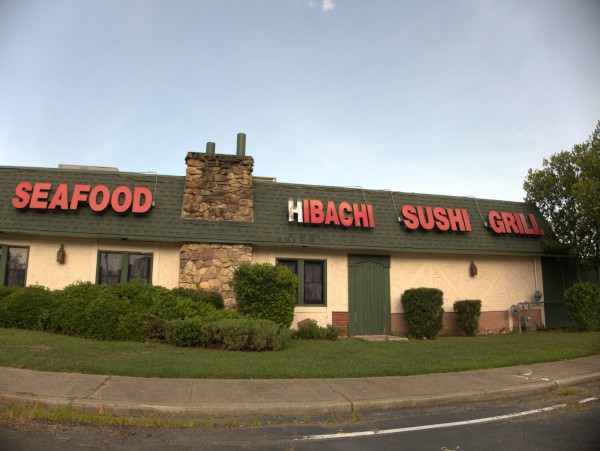 There seems to be some dispute whether this building is at 109 Woodland Hills Road or 788 Saint Andrews Road. The yellow pages listing and the '109' on their mailbox settles it for me as the first. There's also a bit of a discrepancy between the "closed for remodeling" signs at the front door, and the realty sign by the curb. I believe in this case the bigger sign wins, and this building is now on the market.
As you might guess just from the 'look', this rather large and rambling faux tudor building once housed one of Columbia's two Steak & Ale restaurants.
(Hat tip to commenter Arthur)
UPDATE 14 September 2015 -- As noted by commenter Andrew, this is now Tokyo Buffet: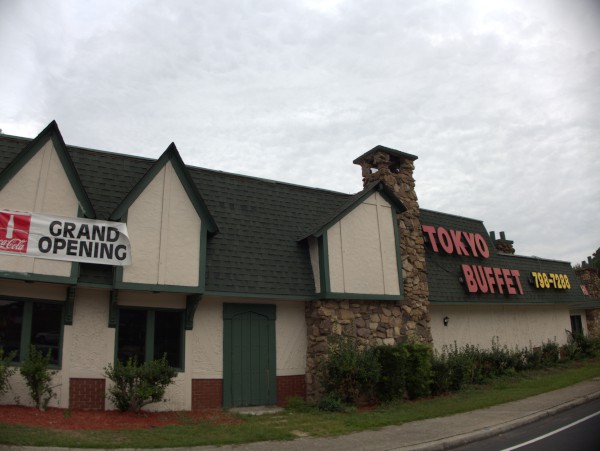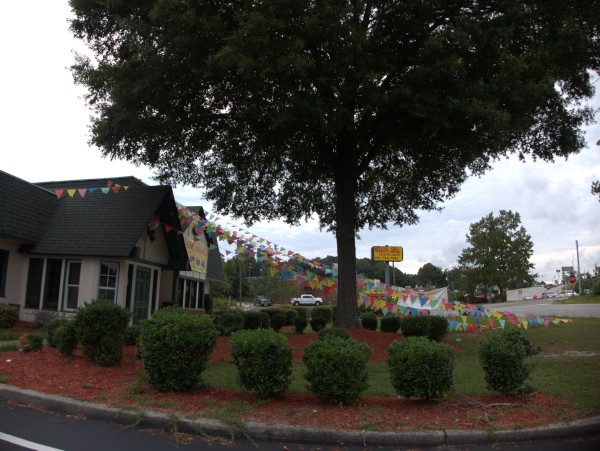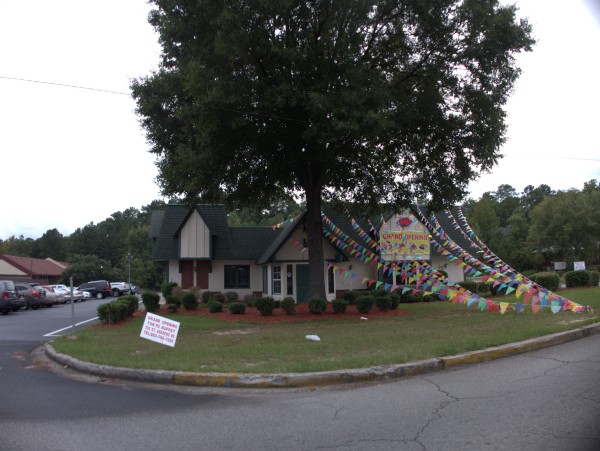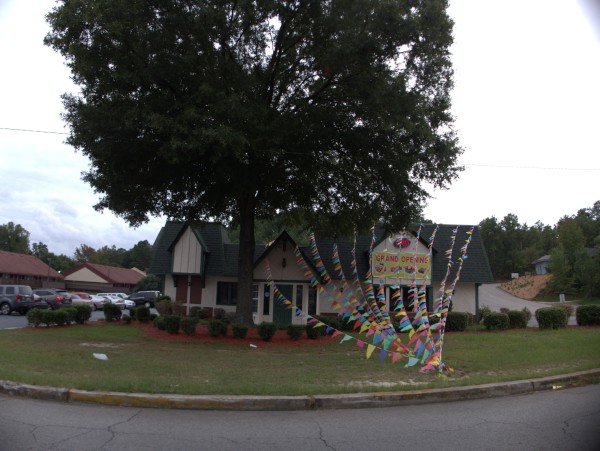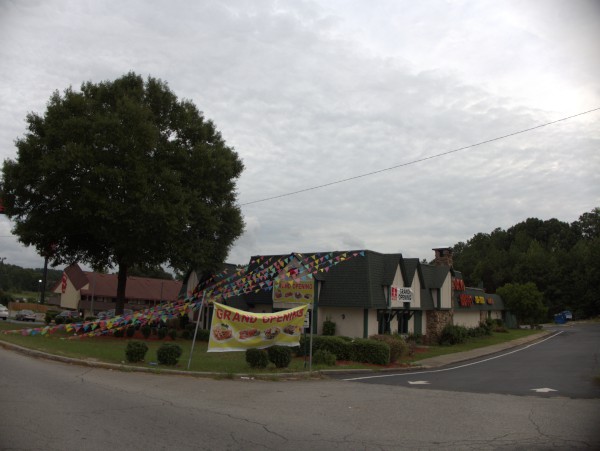 Posted at 11:01 pm in Uncategorized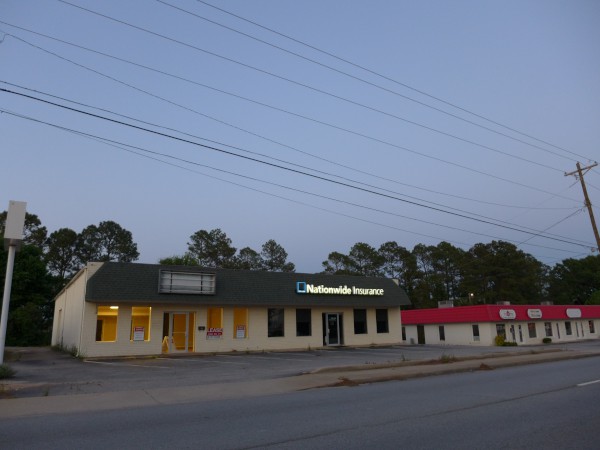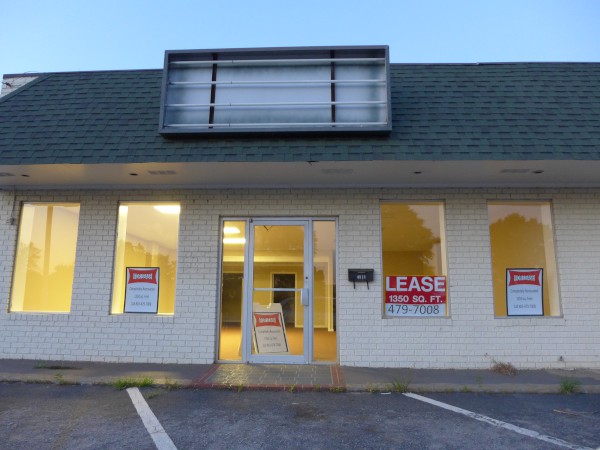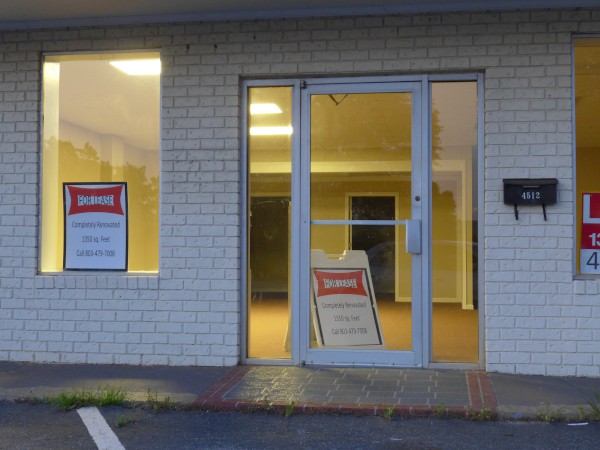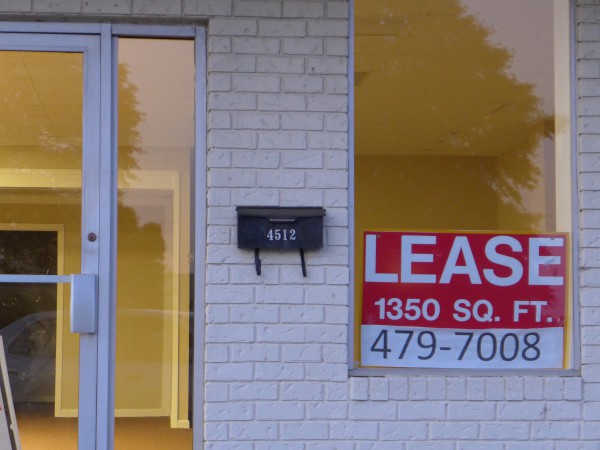 I noticed this empty storefront for Aqua Care Pool Service as I was driving down Saint Andrews recently. It's not too far from the big curve and factory. I remember I used to swim so much in the summer that my eyes would get glued shut with sleep due to chlorine irritation. Nowdays it seems the only time I hit a pool is if I'm at a hotel, and probably not even then..
On the other hand -- no jellyfish.
Posted at 12:17 am in Uncategorized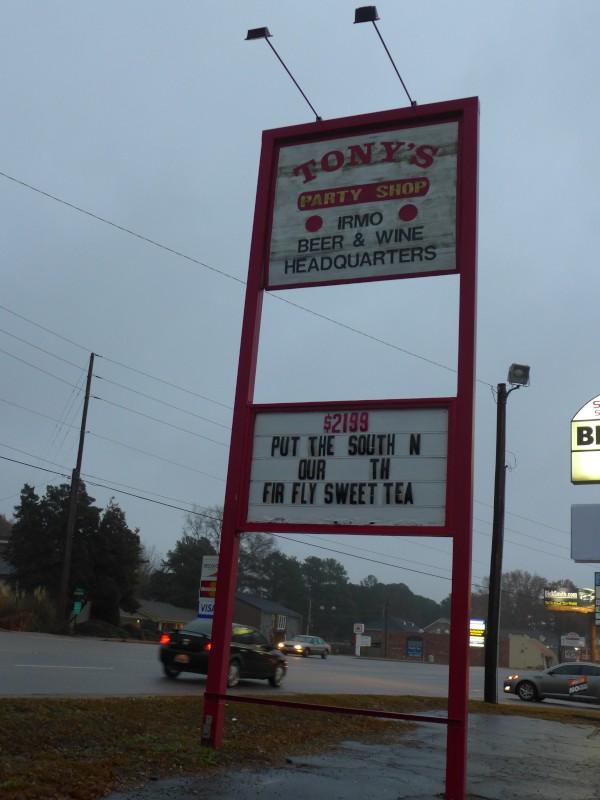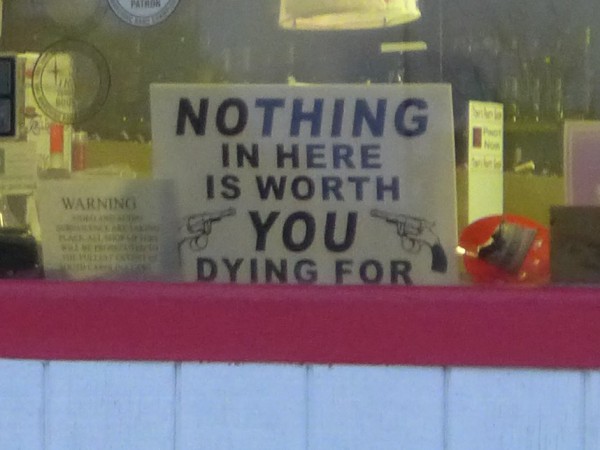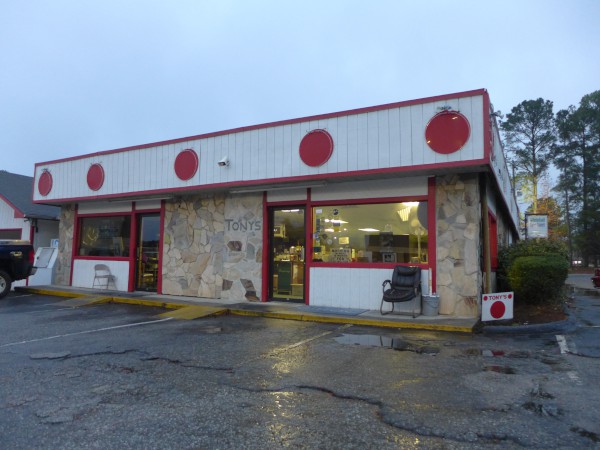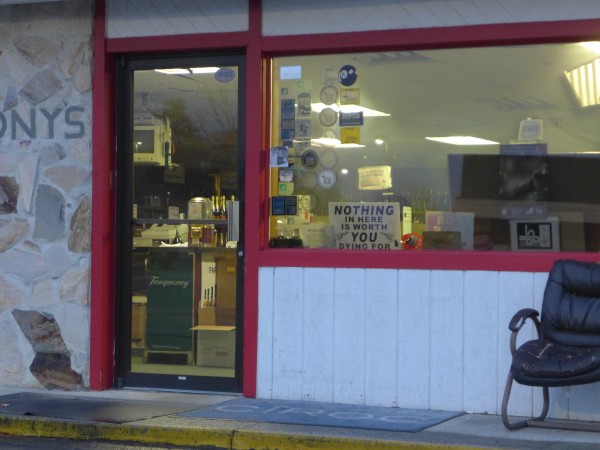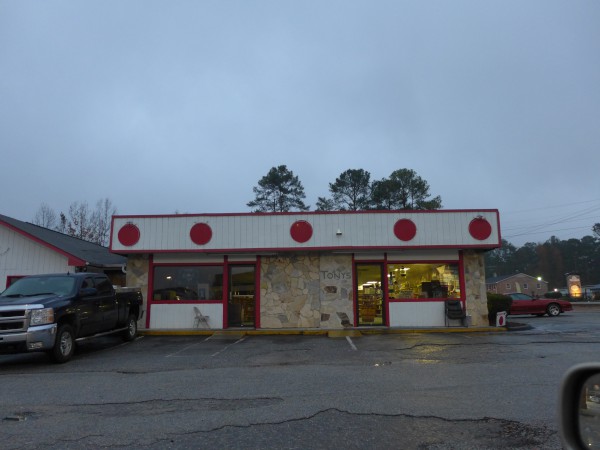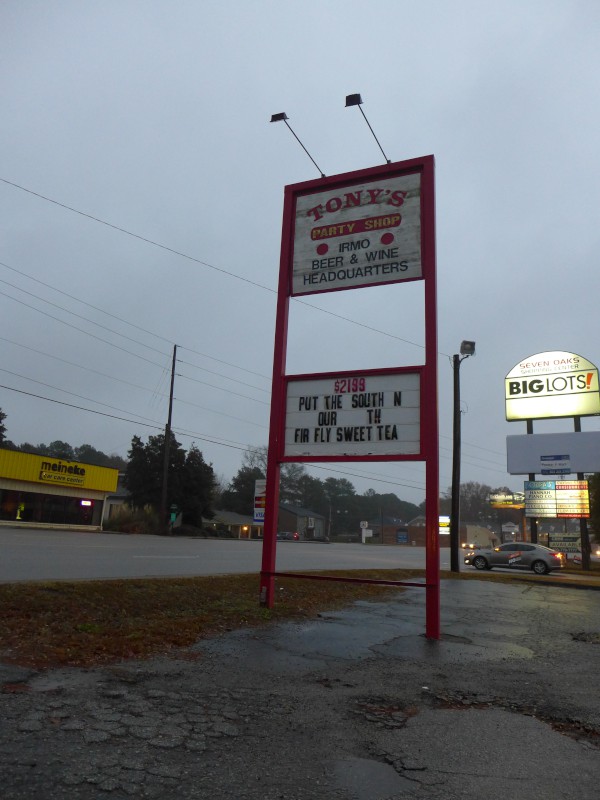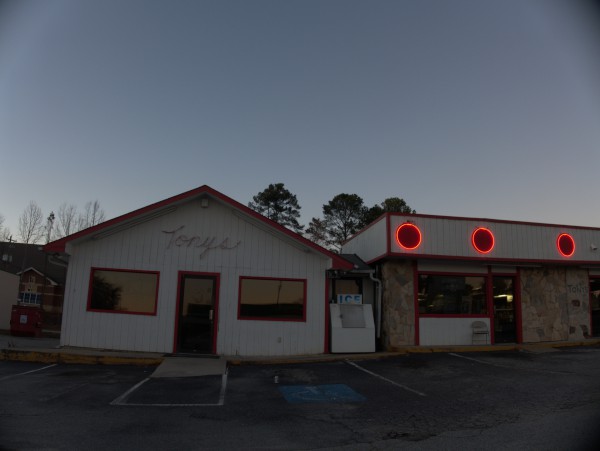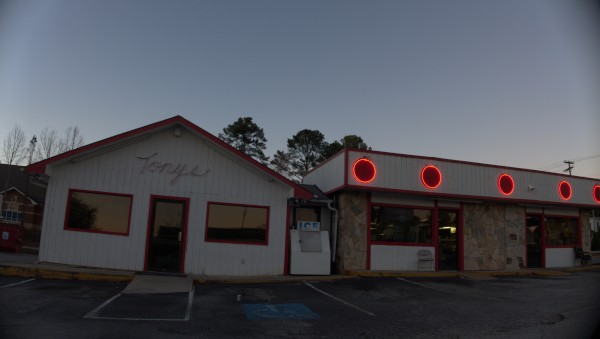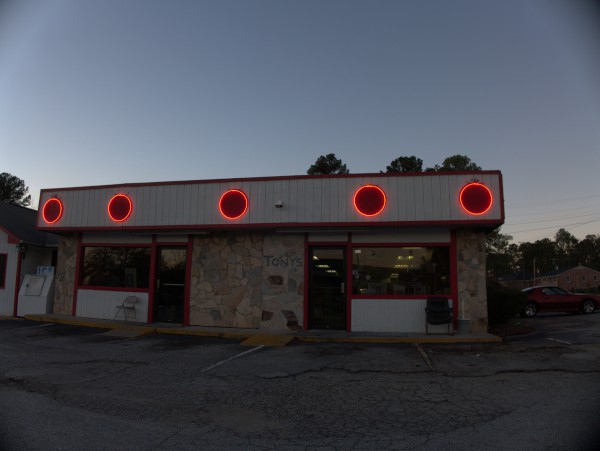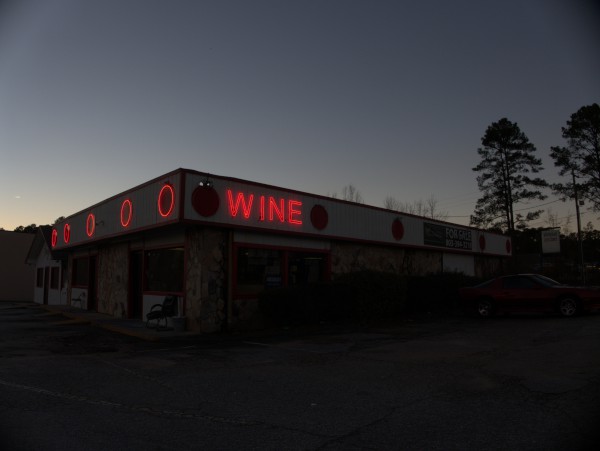 Tony's Party Shop was on Saint Andrews Road in a Seven Oaks Shopping Center outparcel (not far from the former Irmo K-Mart).
Commenter Homer noted the closing, and sent in a set of pictures here. I took these two sets of pictures several weeks apart. The property is currently up for sale as shown in this listing
(Hat tip to commenter Homer)
UPDATE 27 April 2014 -- An earlier version of this post assumed the owner had passed away. Happily that seems to be wrong.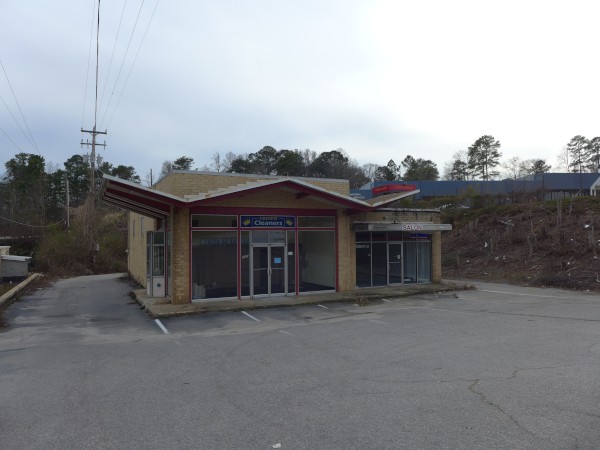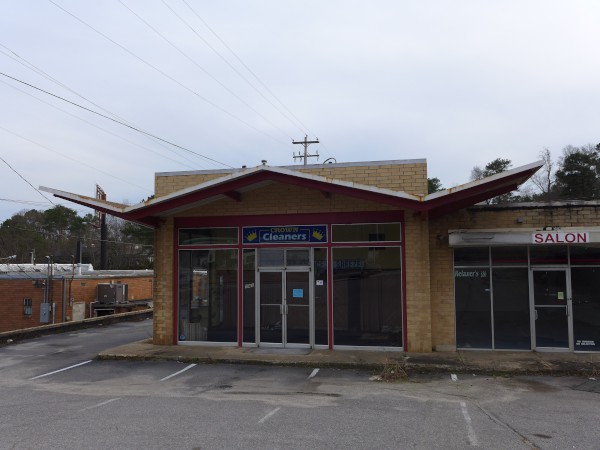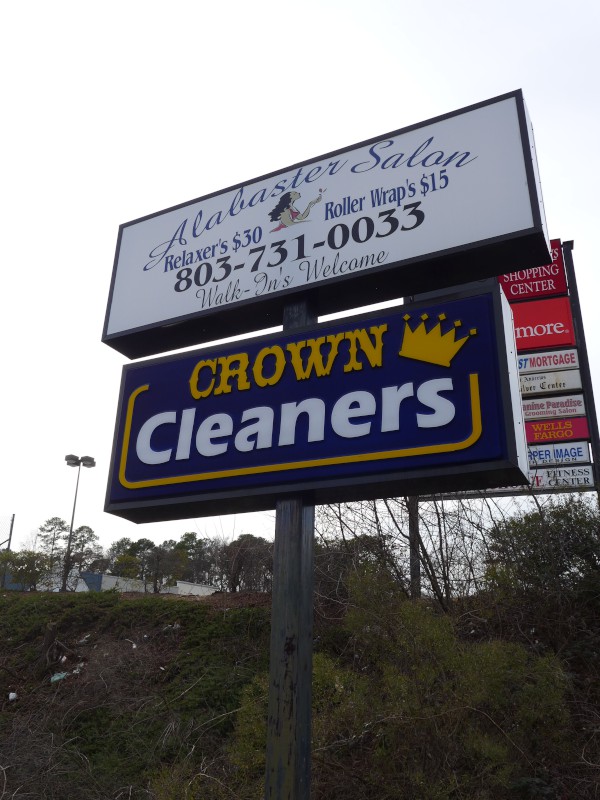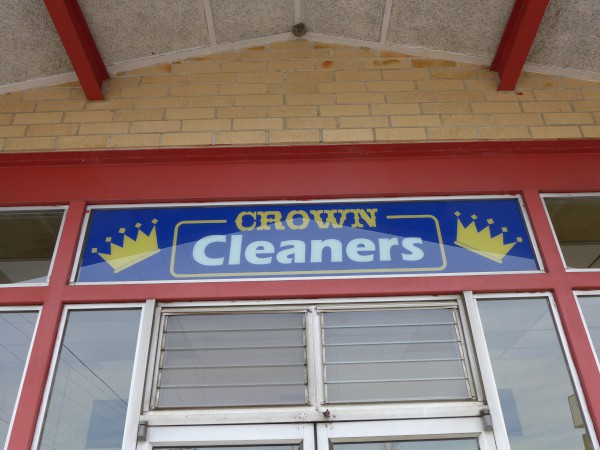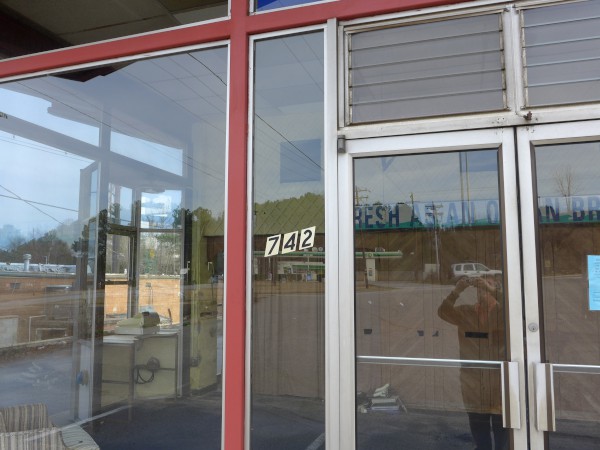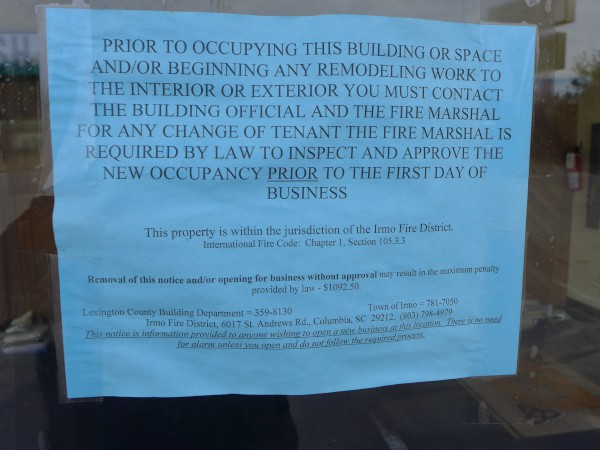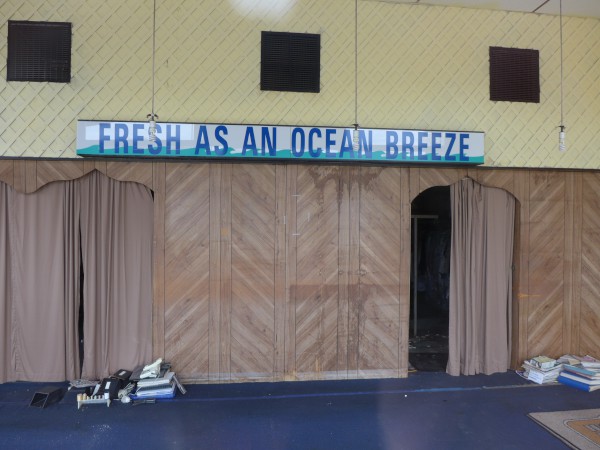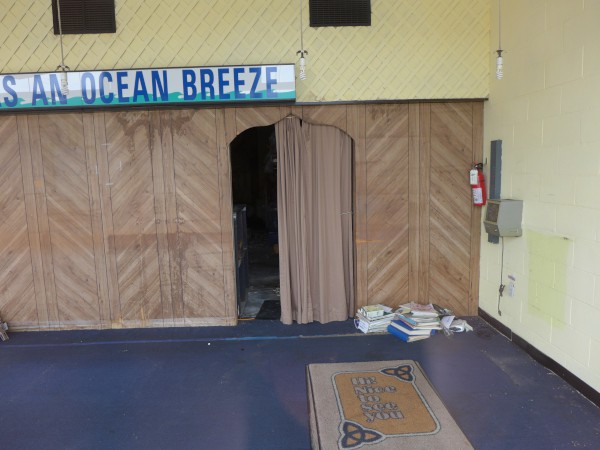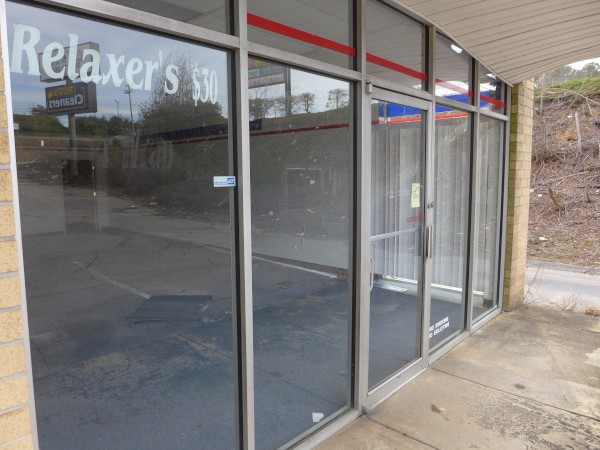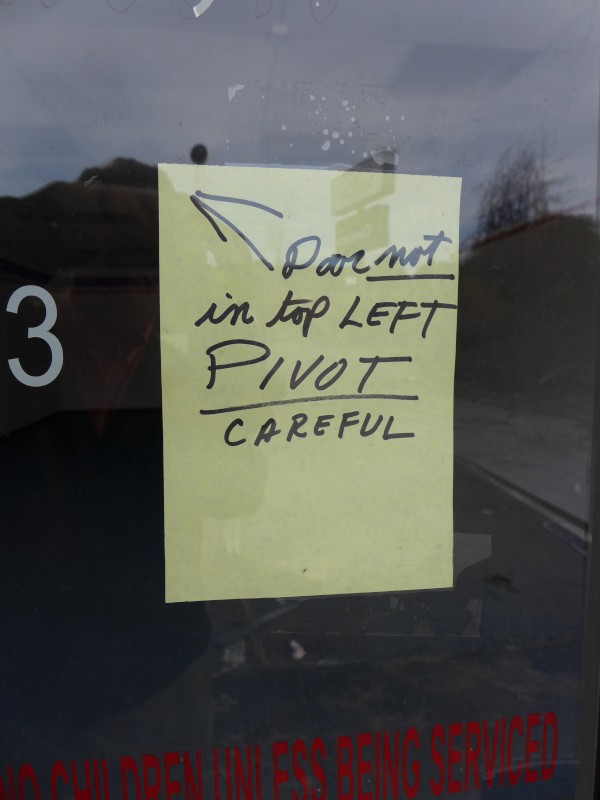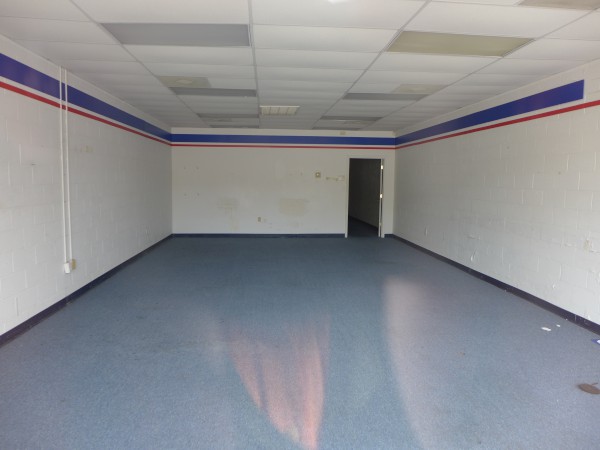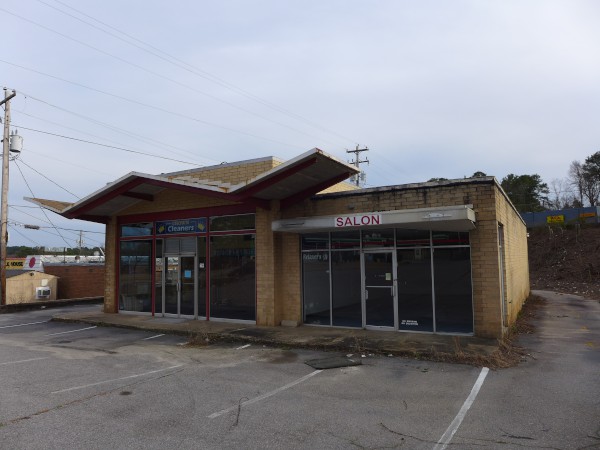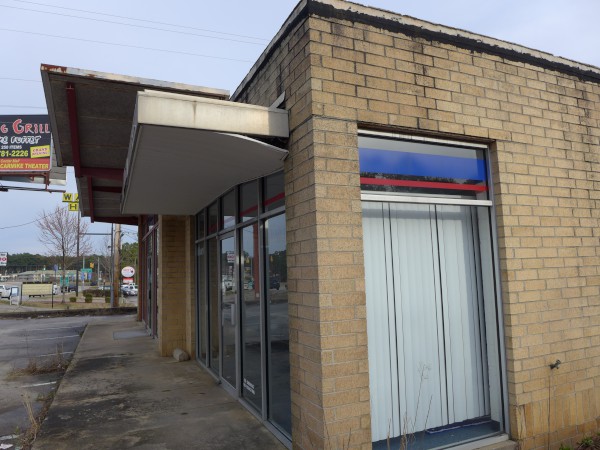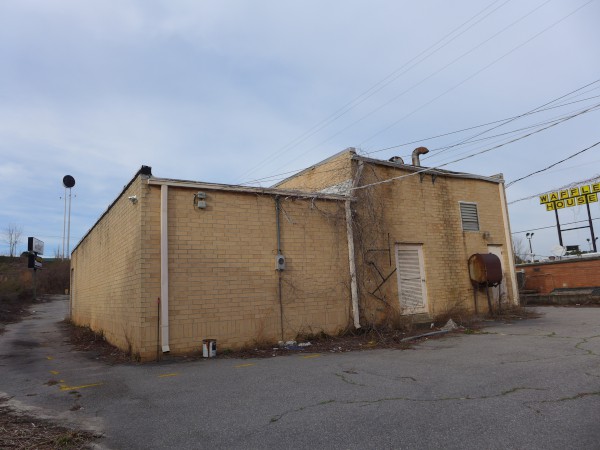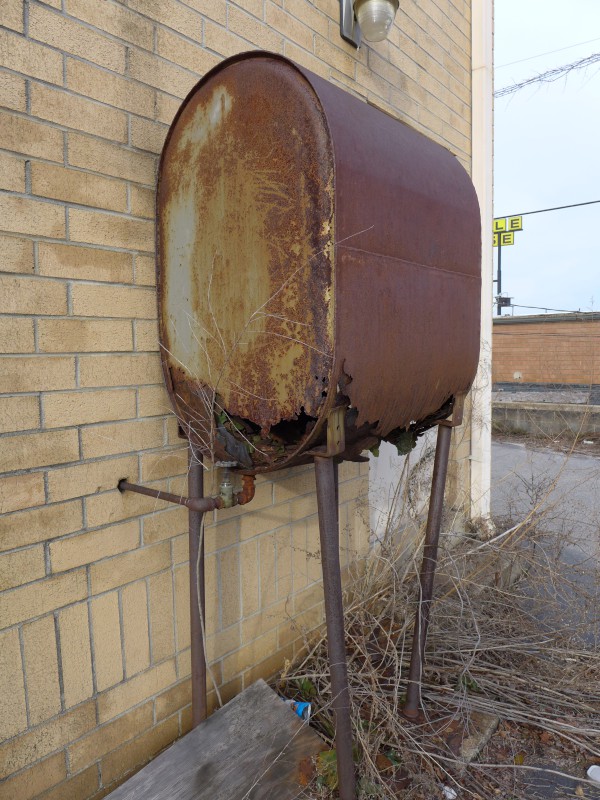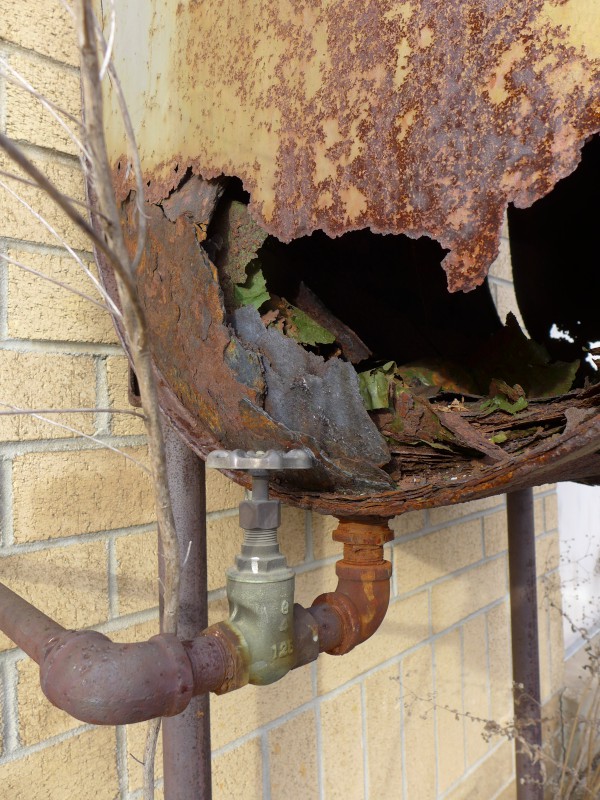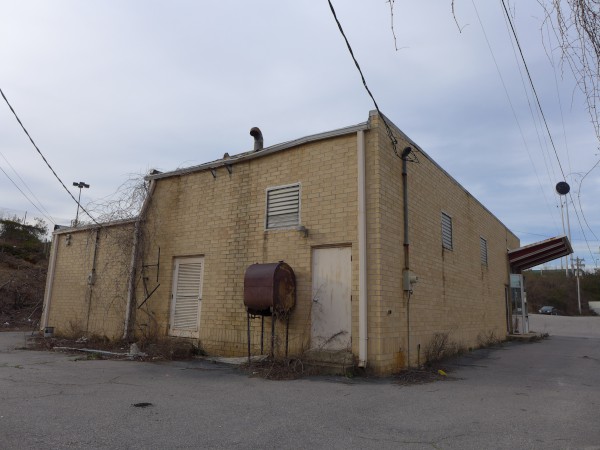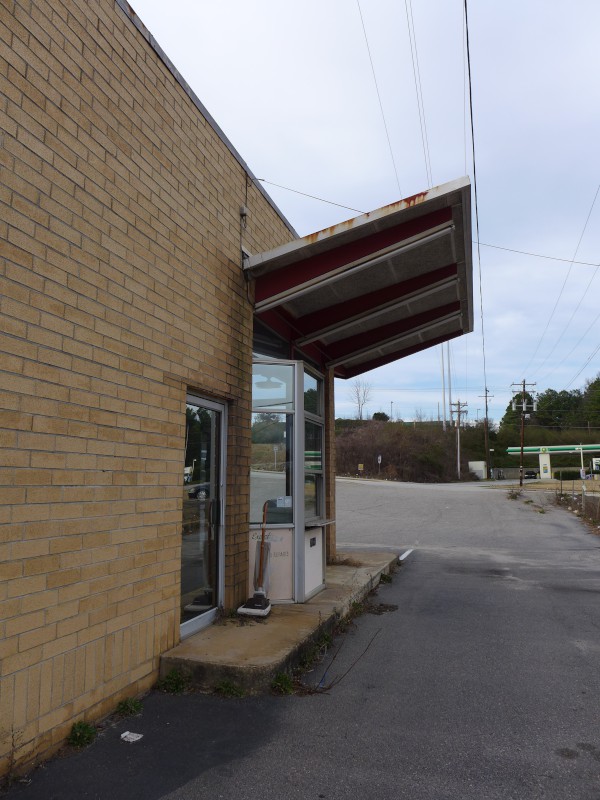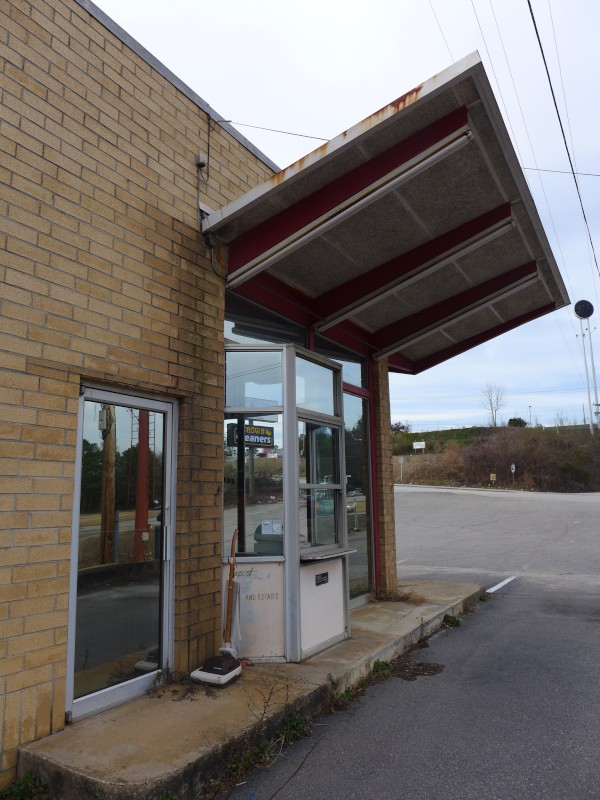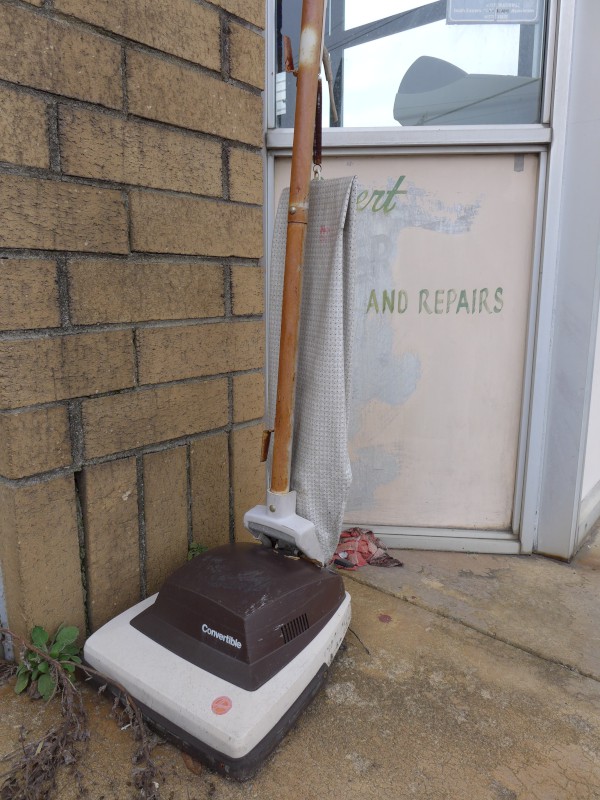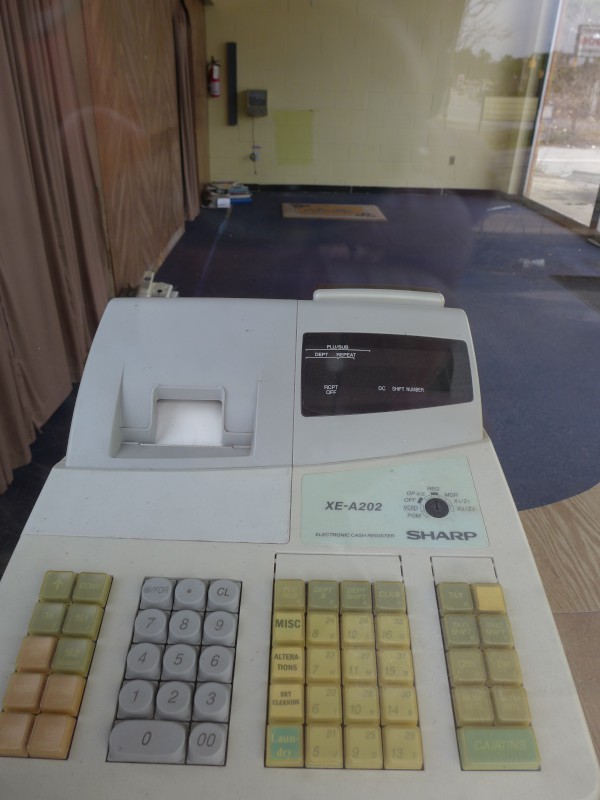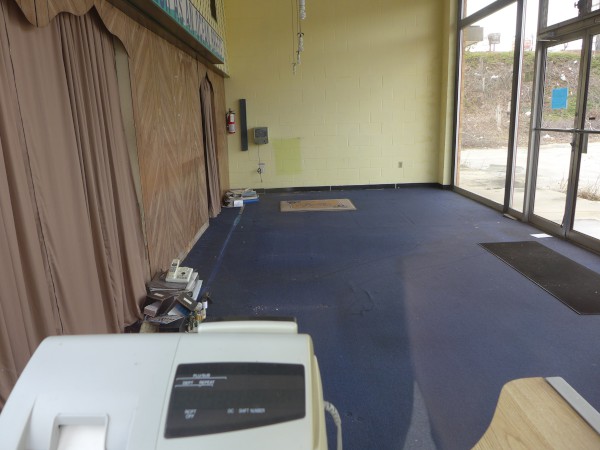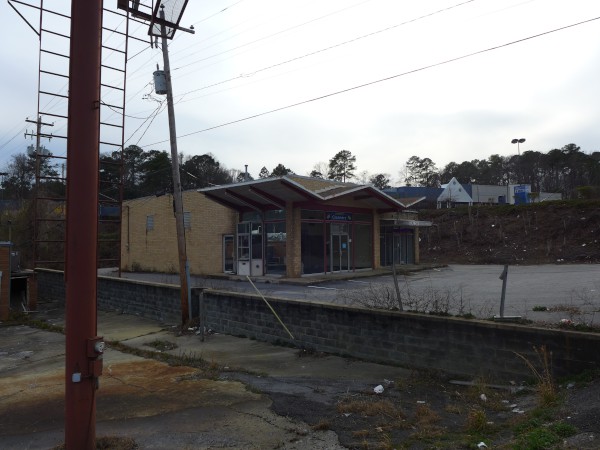 Normally, I would split these two businesses up, but the building is so small they're both going to be in the pictures anyway.
At any rate, this little building on Saint Andrews Road is just in front of the old Cussin' Bill's, and under the hill from Fred's and National Mail Services.
I like the vintage Gull Wing style of the cleaning portion, and I'm not sure why they didn't just do the whole building that way.
It appears that Alabaster moved to Broad River Road around 2009, and Crown closed around 2010. I did not see any indication that the building is for sale, and apparently the Fire Marshall thinks someone may try to refit it, so we'll see what happens there.
UPDATE 12 July 2016 -- Now Best Catch Seafood Market: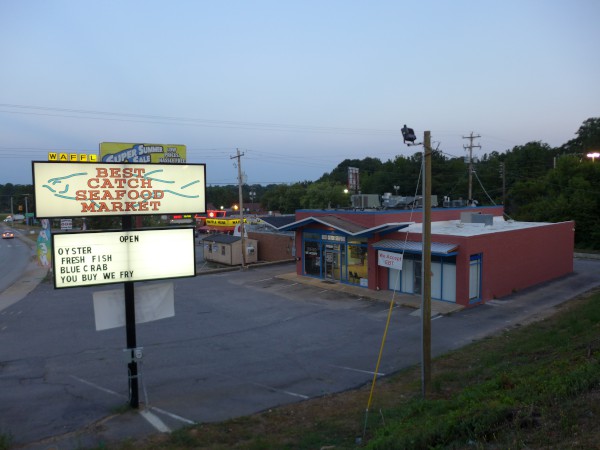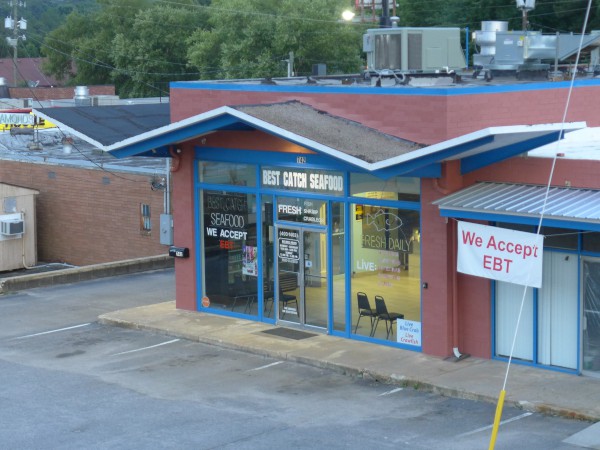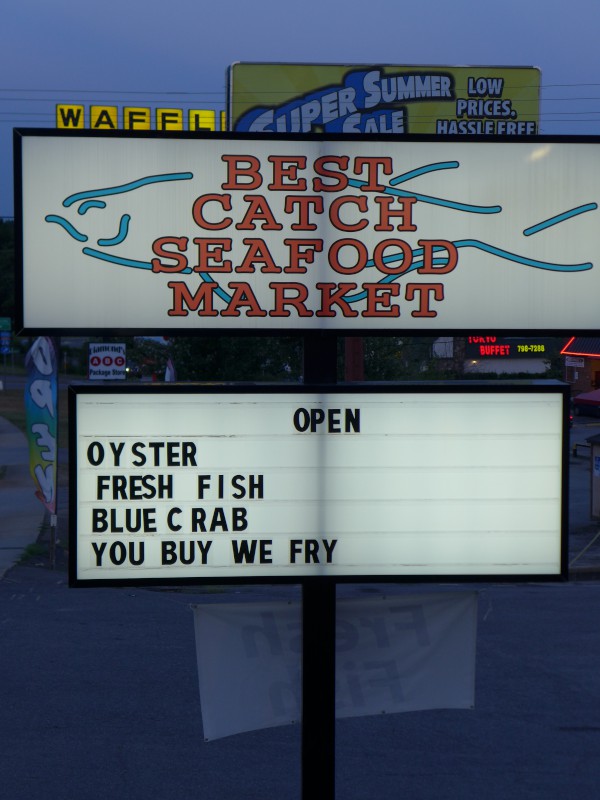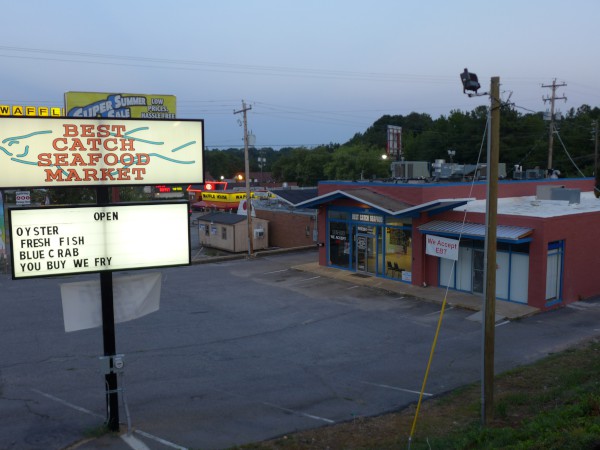 Posted at 11:52 pm in Uncategorized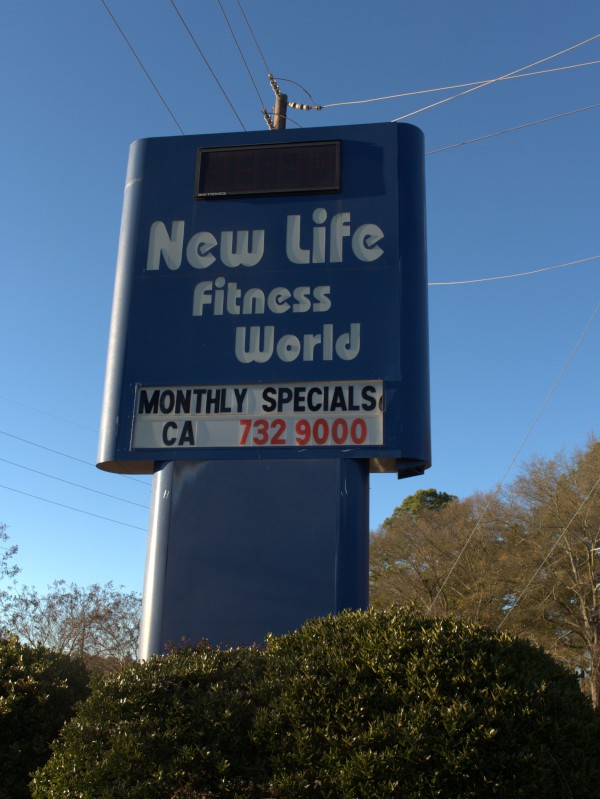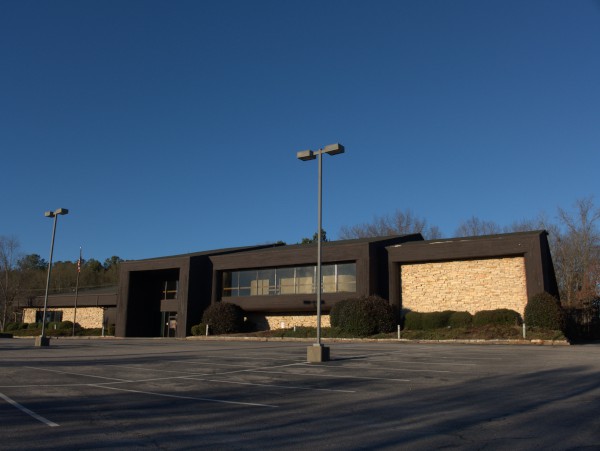 Comparing the Irmo New Life Fitness World with the Two Notch one, you can see that the chain had a well defined aesthetic.
It's also quite a large building, and presumably mostly hollow in the middle. It's hard to think what could go in there without extensive remodeling. (Recall that Columbia Athletic Club had to be completely gutted to become Trader Joe's).
Posted at 11:33 pm in Uncategorized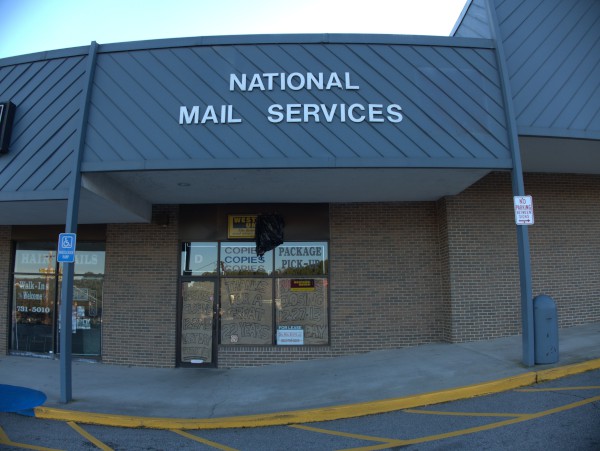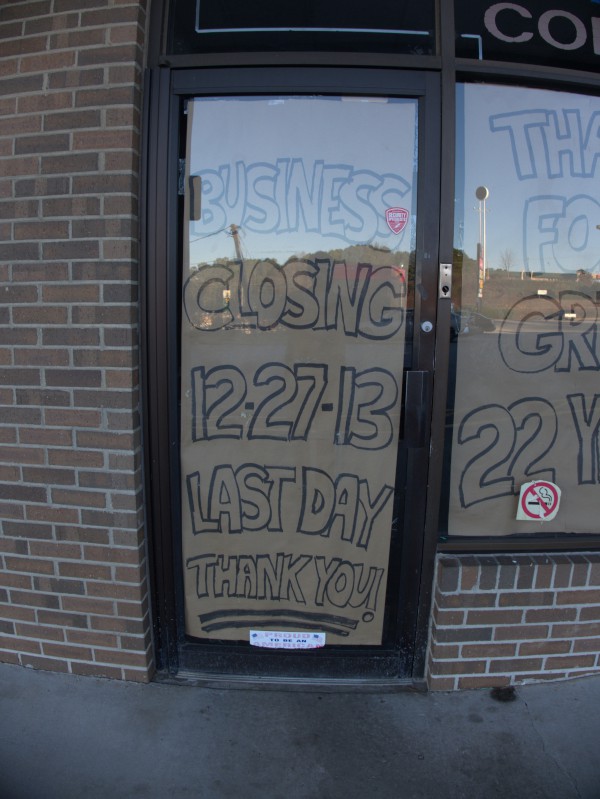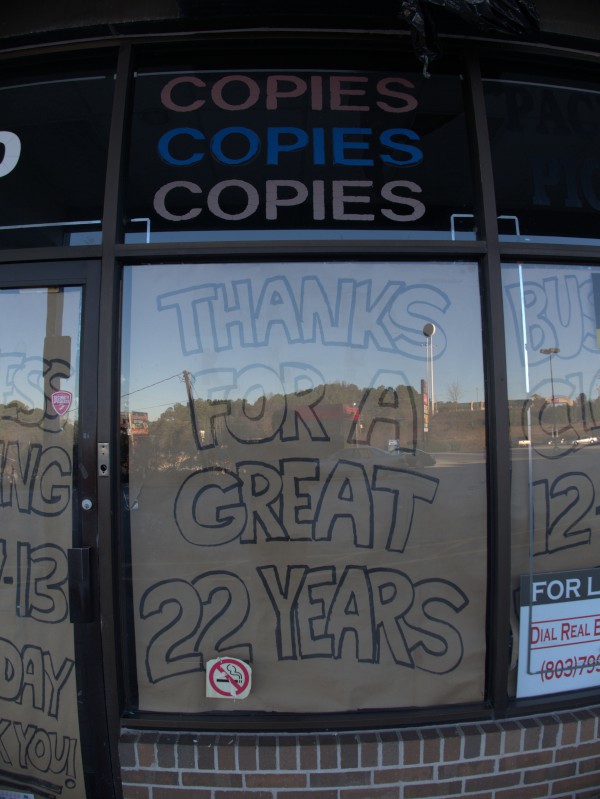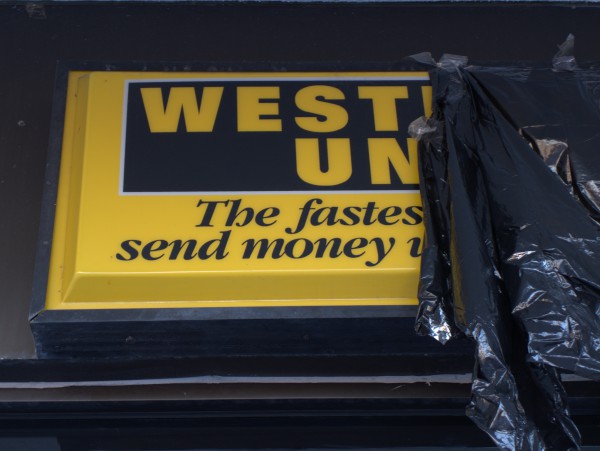 Independant mailing storefront National Mail Services on Saint Andrews Road by the old Fred's closed at the end of December. If you look at the Fred's post, you can see that for some reason, they were not on the shopping center marquee, but apparently enough folks knew they were back there for a 22 year run, which is good for any business!
(Hat tip to commenter Tom)