Archive for the 'Saint Andrews Road' tag
Posted at 11:01 pm in Uncategorized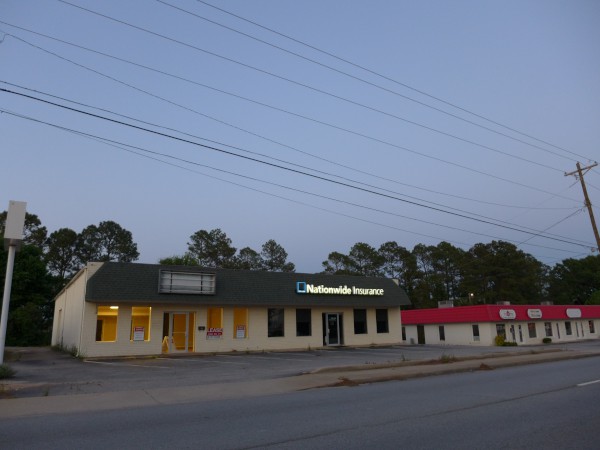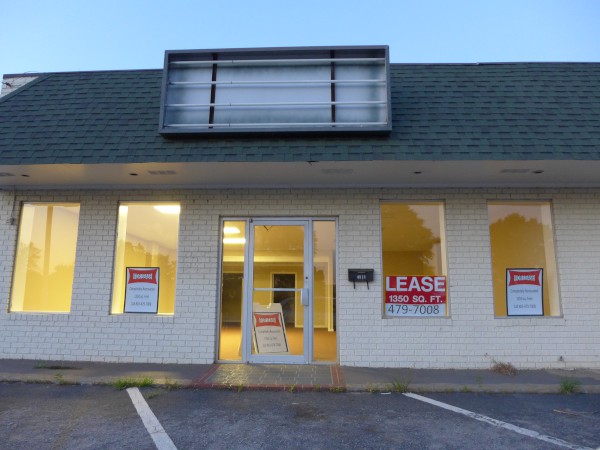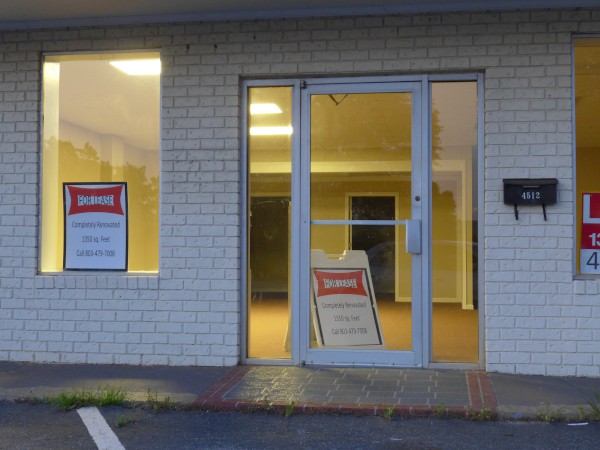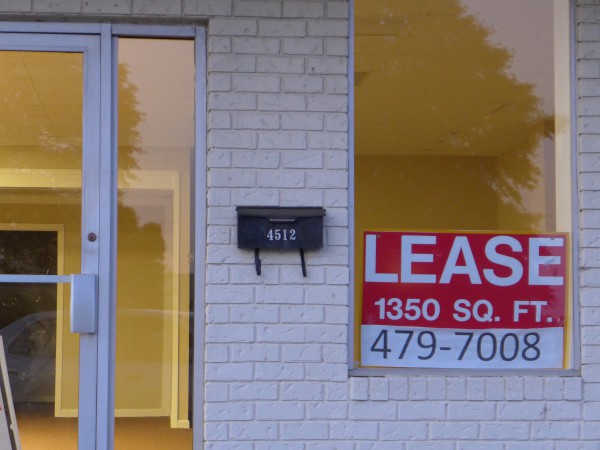 I noticed this empty storefront for Aqua Care Pool Service as I was driving down Saint Andrews recently. It's not too far from the big curve and factory. I remember I used to swim so much in the summer that my eyes would get glued shut with sleep due to chlorine irritation. Nowdays it seems the only time I hit a pool is if I'm at a hotel, and probably not even then..
On the other hand -- no jellyfish.
Posted at 12:17 am in Uncategorized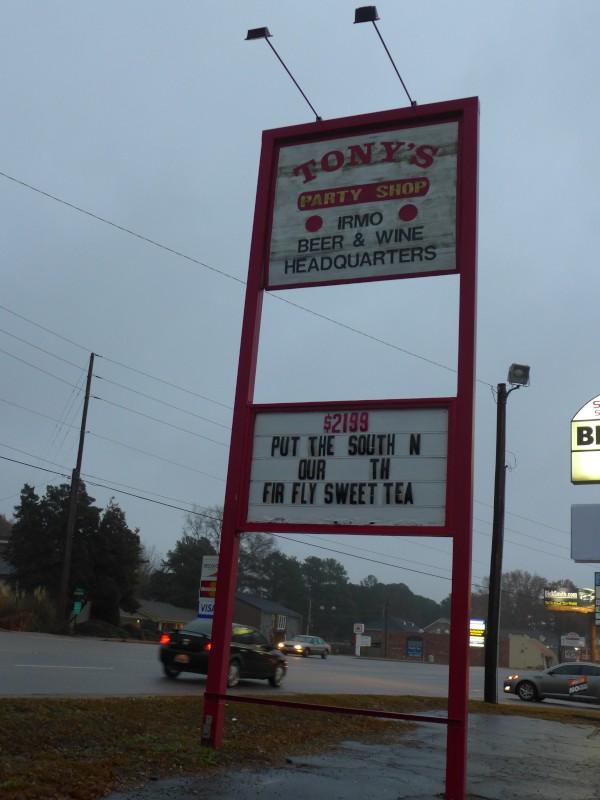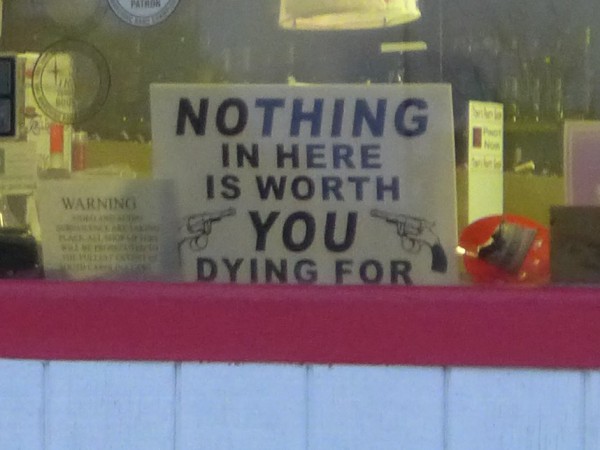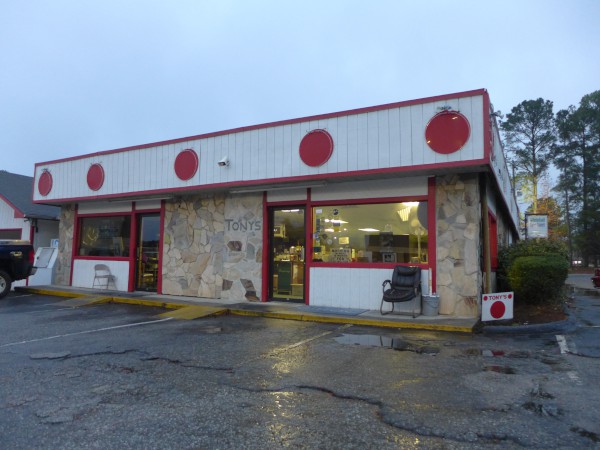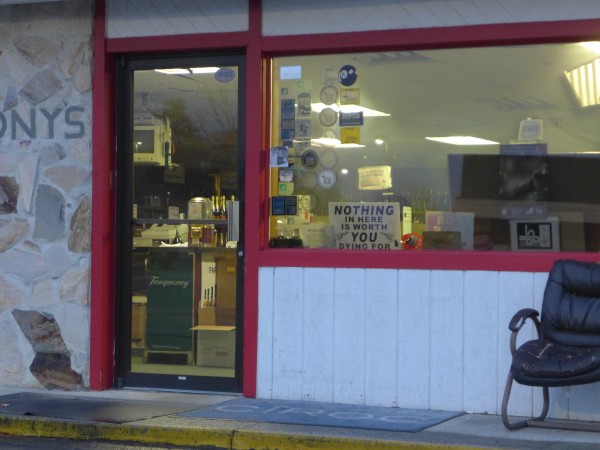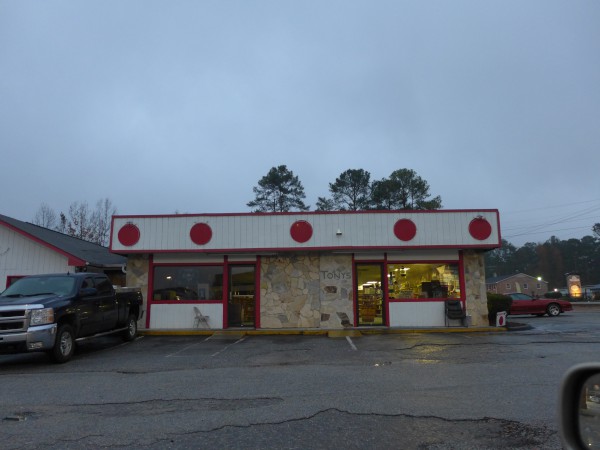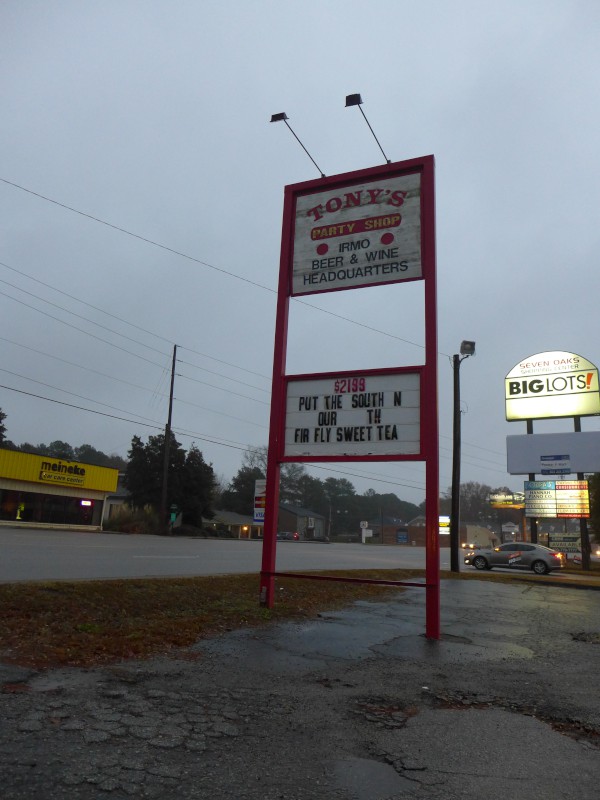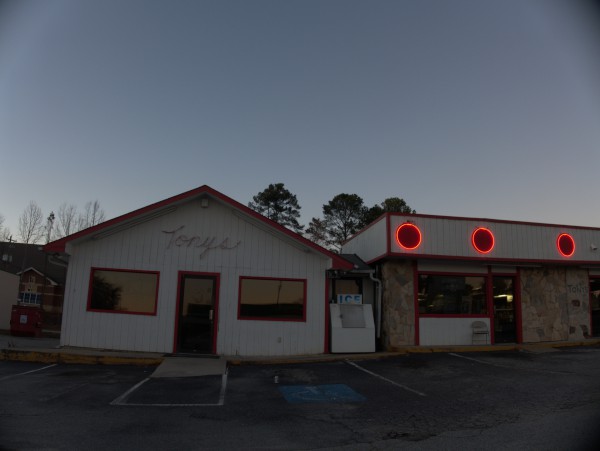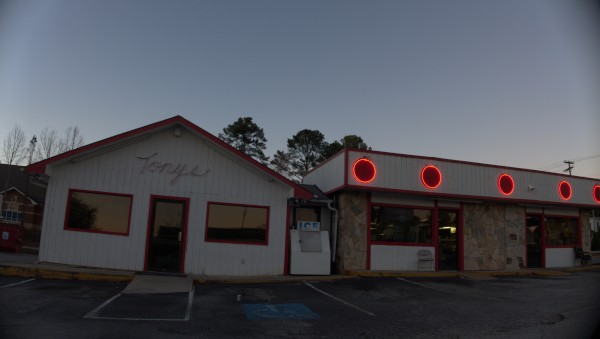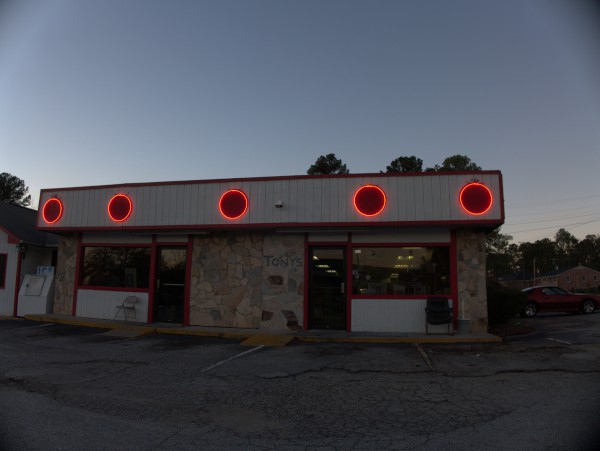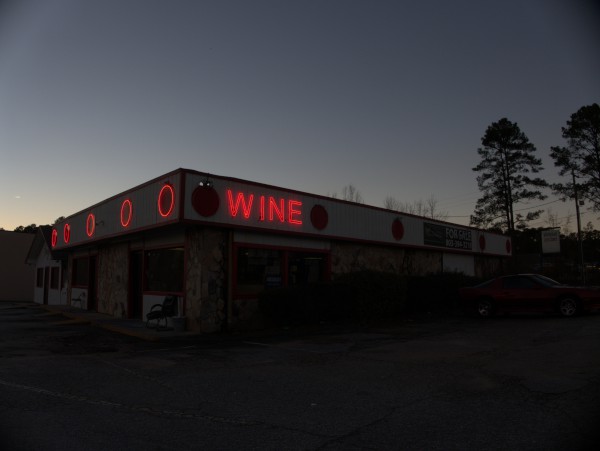 Tony's Party Shop was on Saint Andrews Road in a Seven Oaks Shopping Center outparcel (not far from the former Irmo K-Mart).
Commenter Homer noted the closing, and sent in a set of pictures here. I took these two sets of pictures several weeks apart. The property is currently up for sale as shown in this listing
(Hat tip to commenter Homer)
UPDATE 27 April 2014 -- An earlier version of this post assumed the owner had passed away. Happily that seems to be wrong.
Posted at 11:42 pm in Uncategorized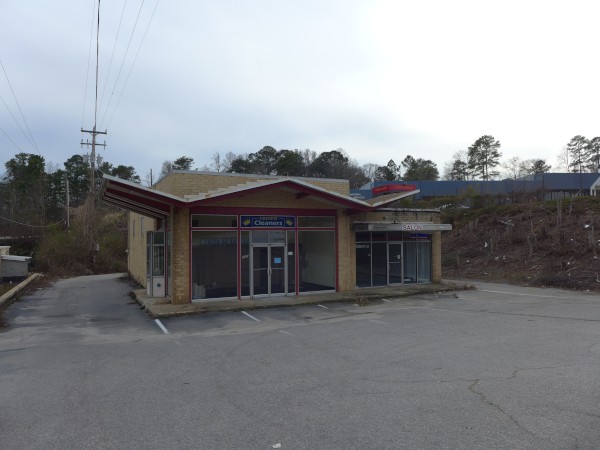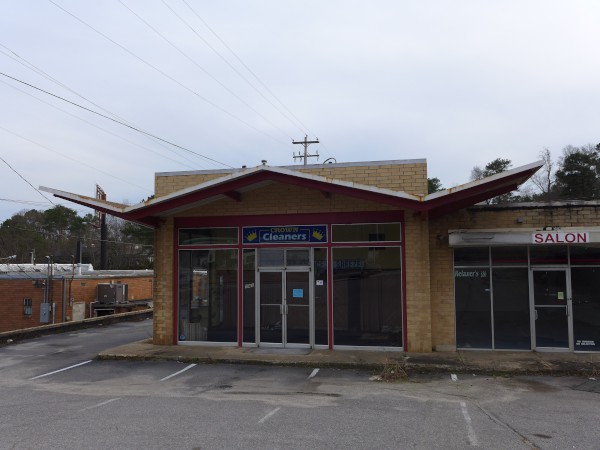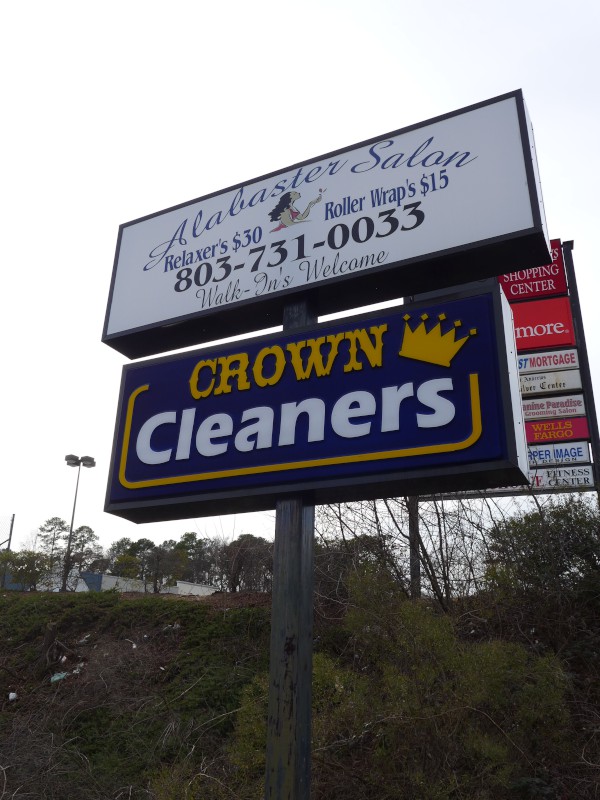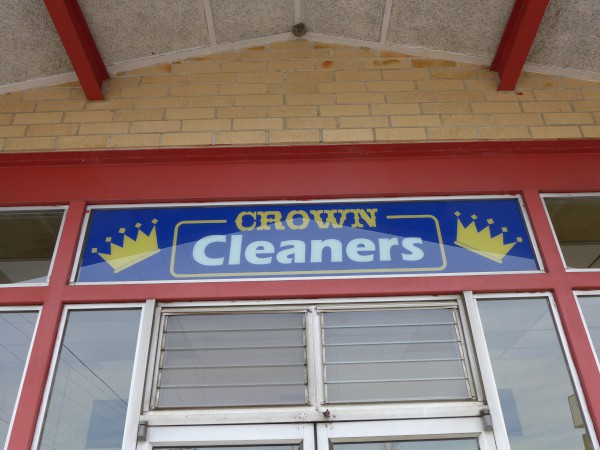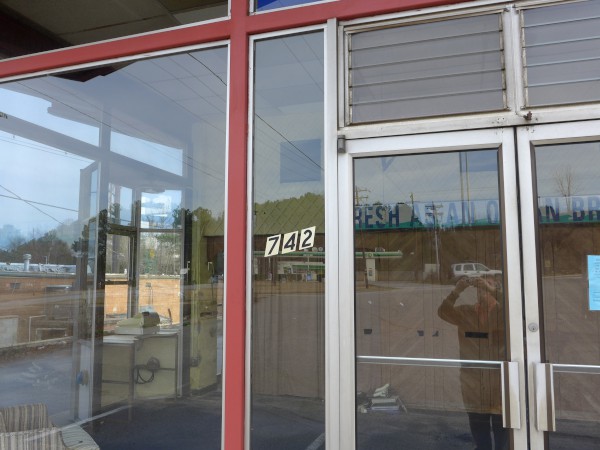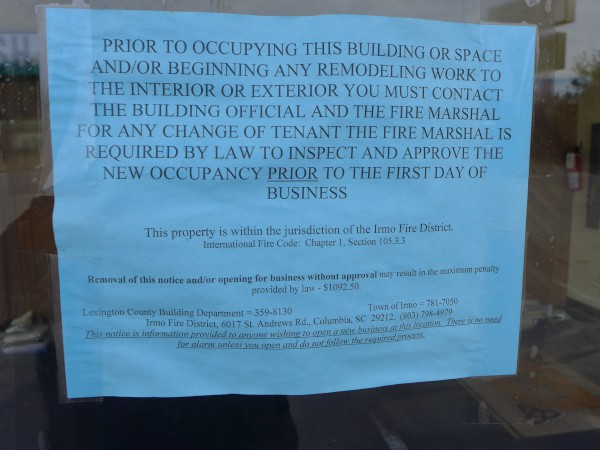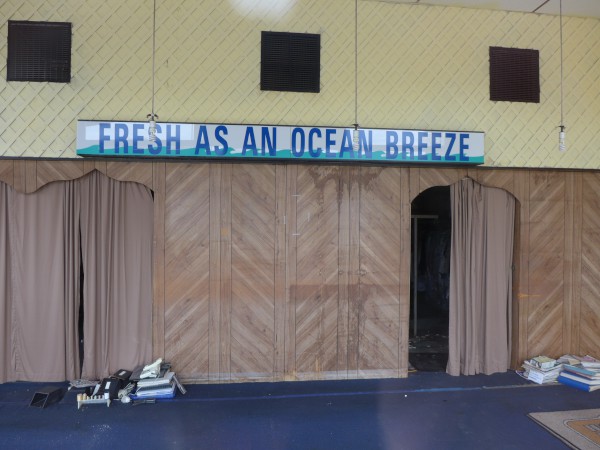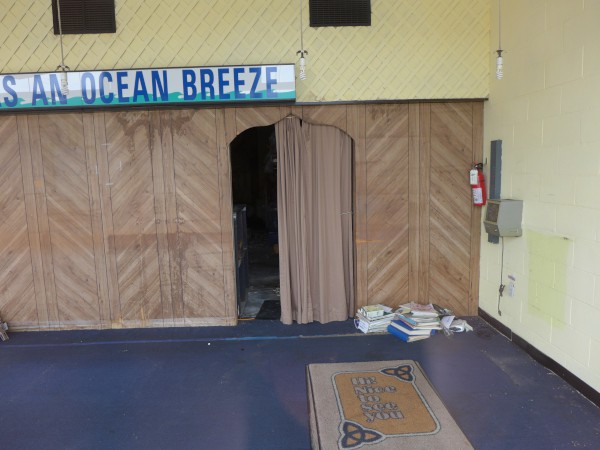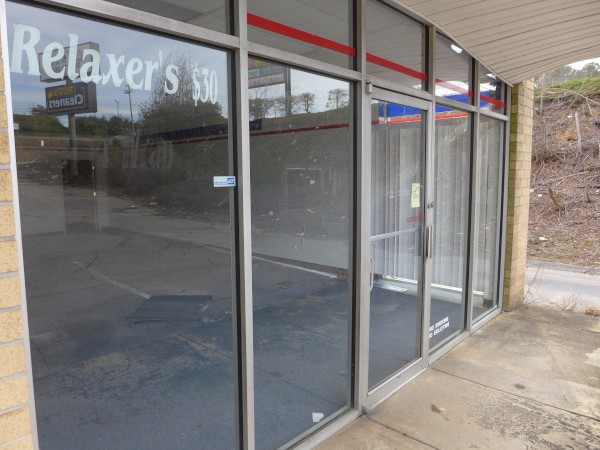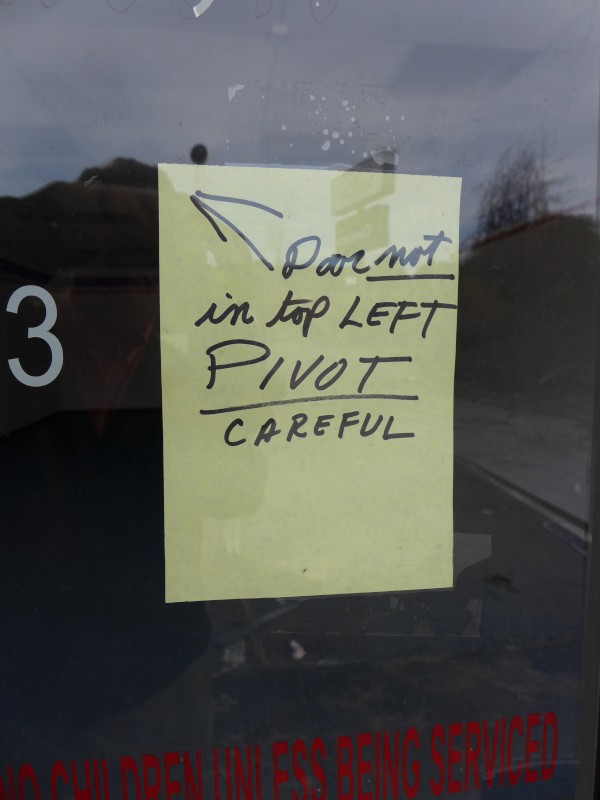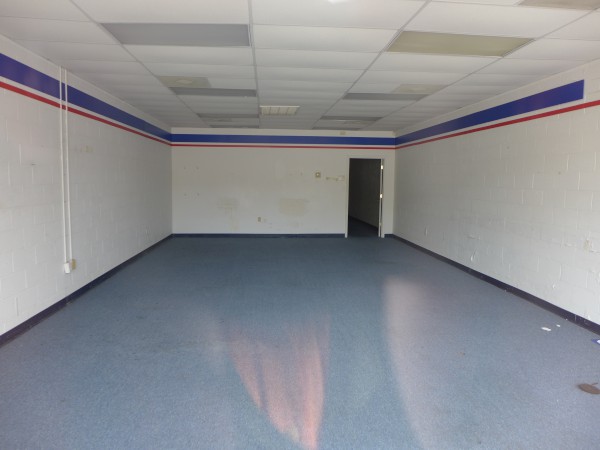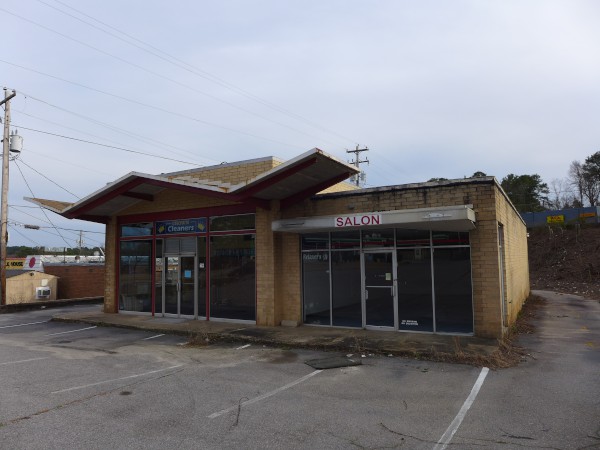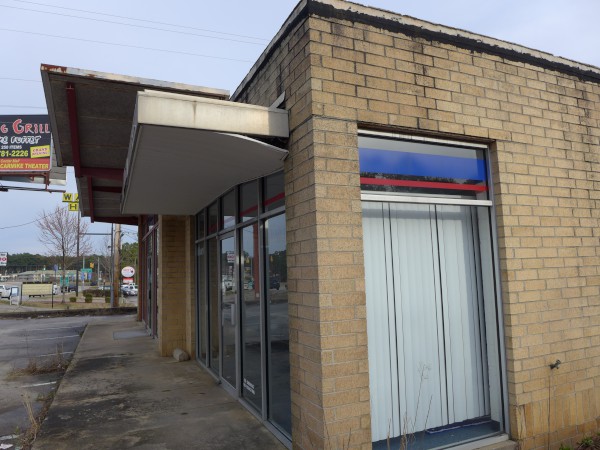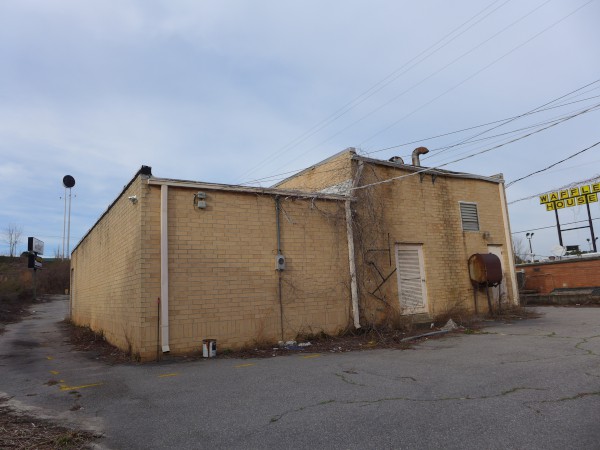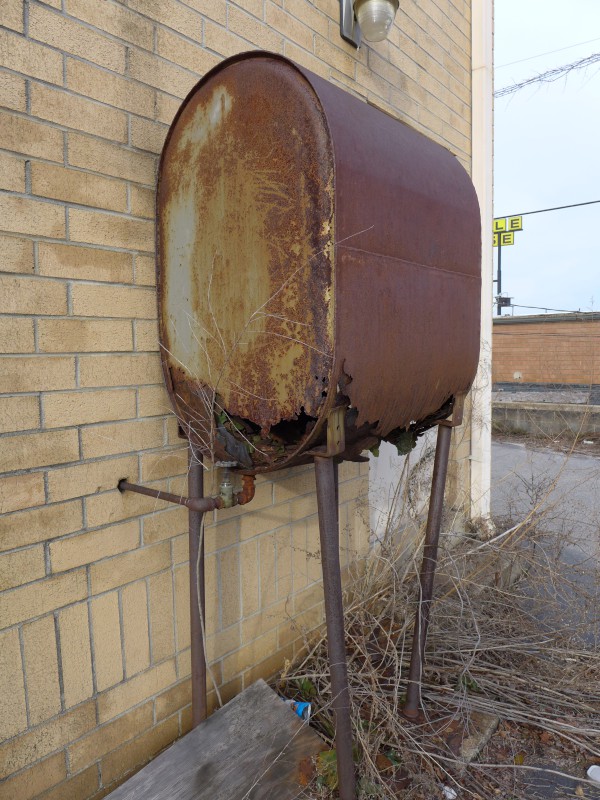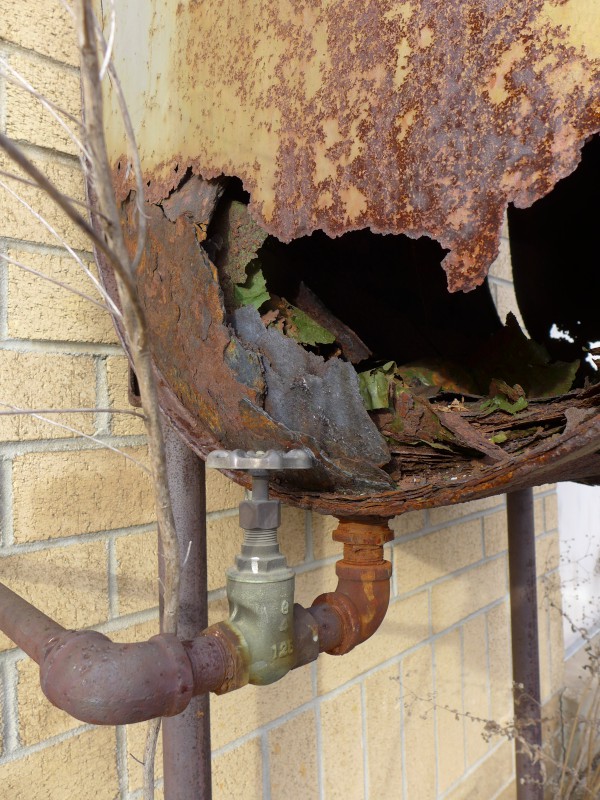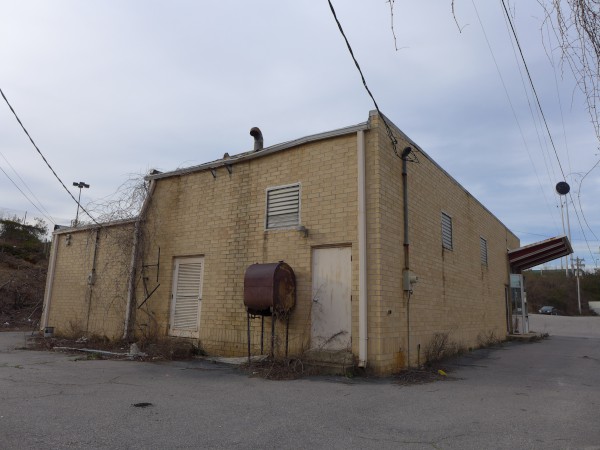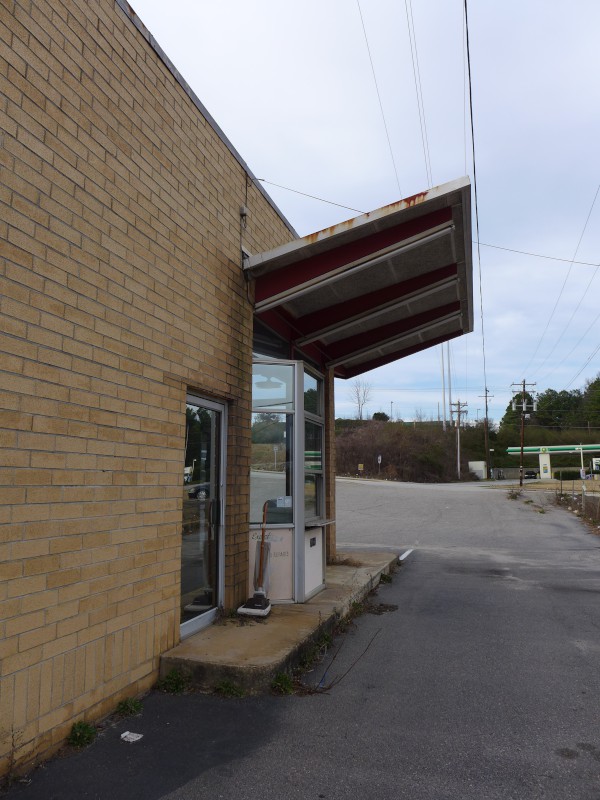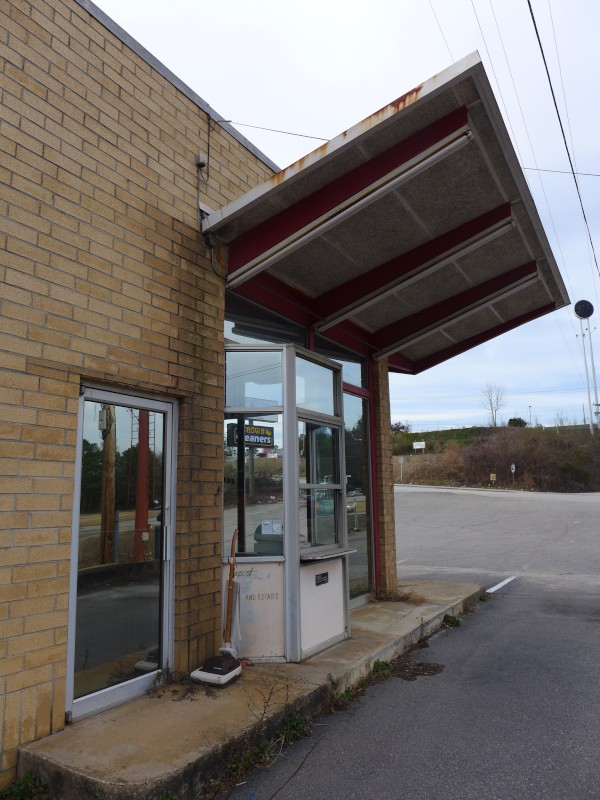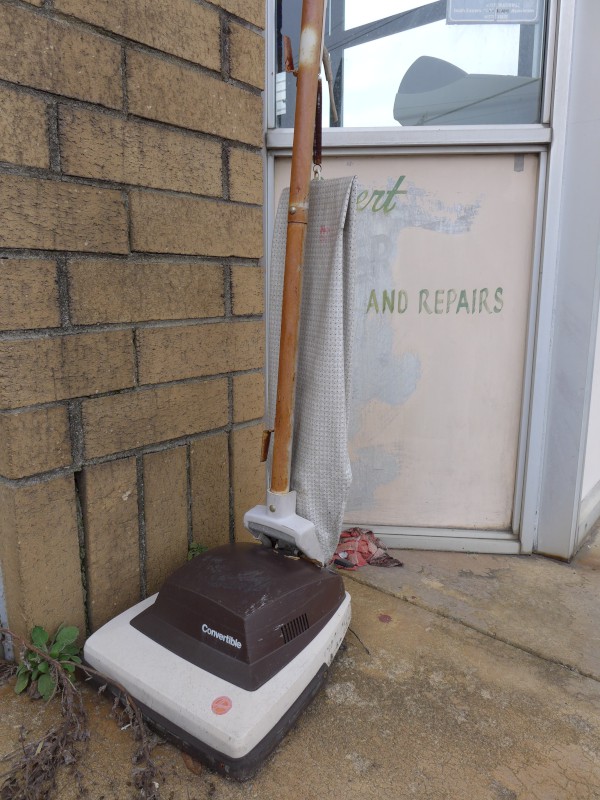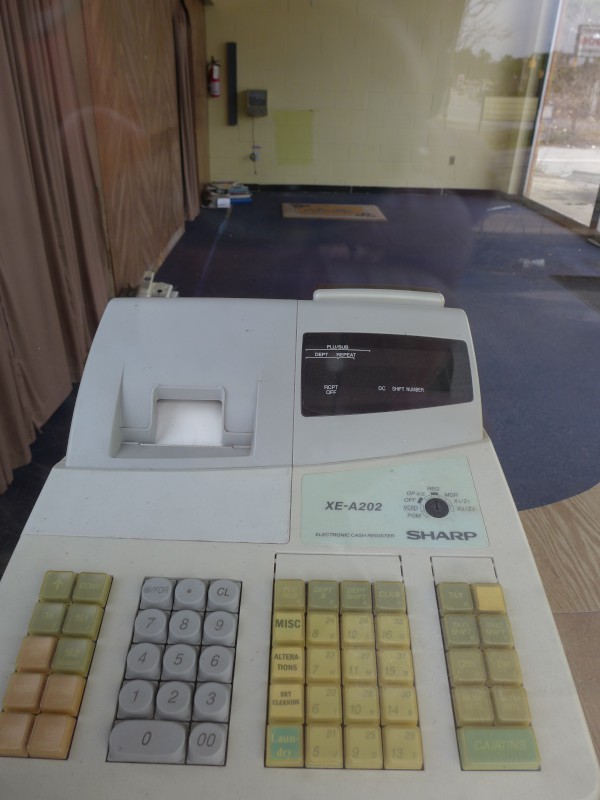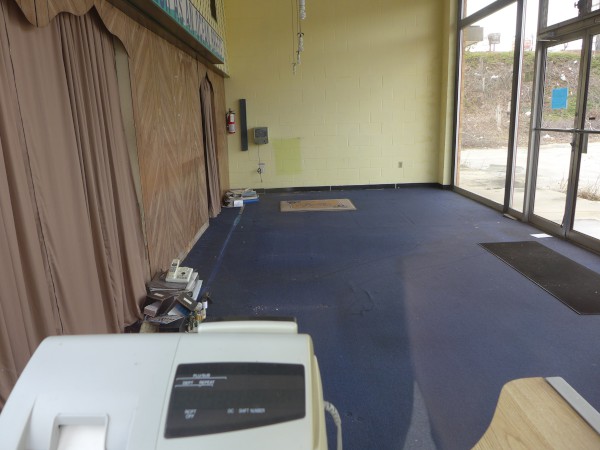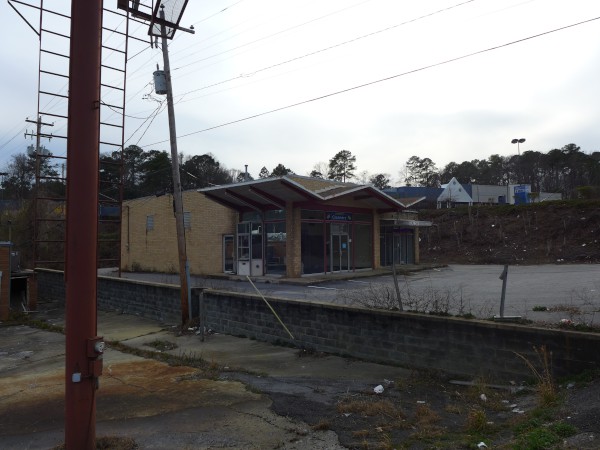 Normally, I would split these two businesses up, but the building is so small they're both going to be in the pictures anyway.
At any rate, this little building on Saint Andrews Road is just in front of the old Cussin' Bill's, and under the hill from Fred's and National Mail Services.
I like the vintage Gull Wing style of the cleaning portion, and I'm not sure why they didn't just do the whole building that way.
It appears that Alabaster moved to Broad River Road around 2009, and Crown closed around 2010. I did not see any indication that the building is for sale, and apparently the Fire Marshall thinks someone may try to refit it, so we'll see what happens there.
Posted at 11:52 pm in Uncategorized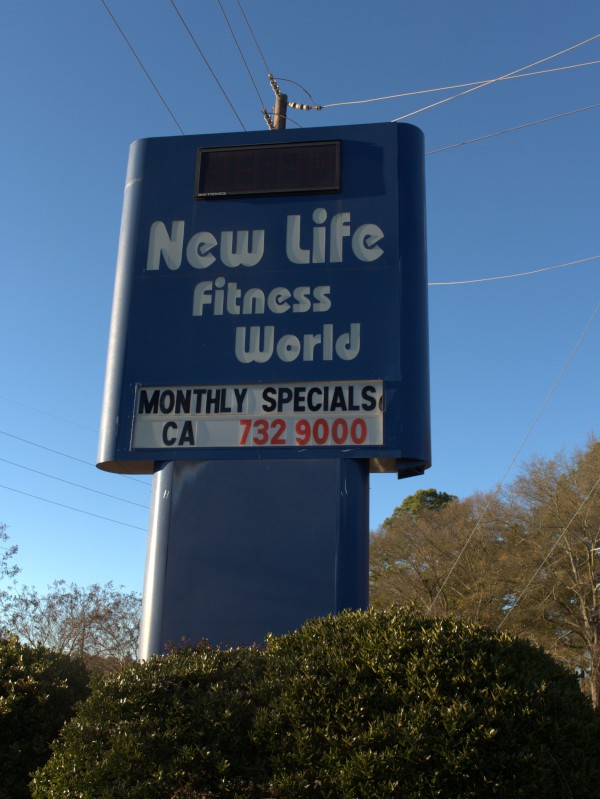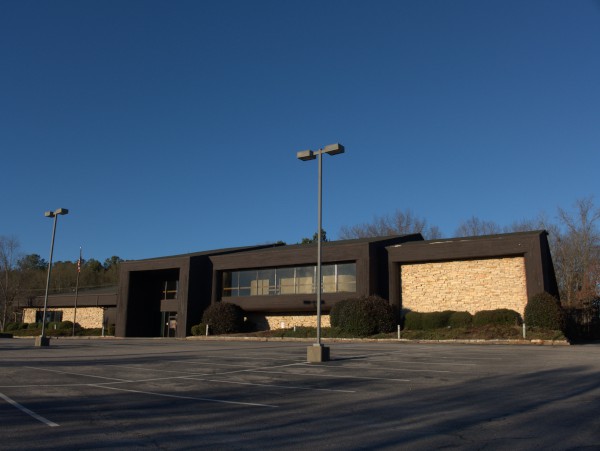 Comparing the Irmo New Life Fitness World with the Two Notch one, you can see that the chain had a well defined aesthetic.
It's also quite a large building, and presumably mostly hollow in the middle. It's hard to think what could go in there without extensive remodeling. (Recall that Columbia Athletic Club had to be completely gutted to become Trader Joe's).
Posted at 11:33 pm in Uncategorized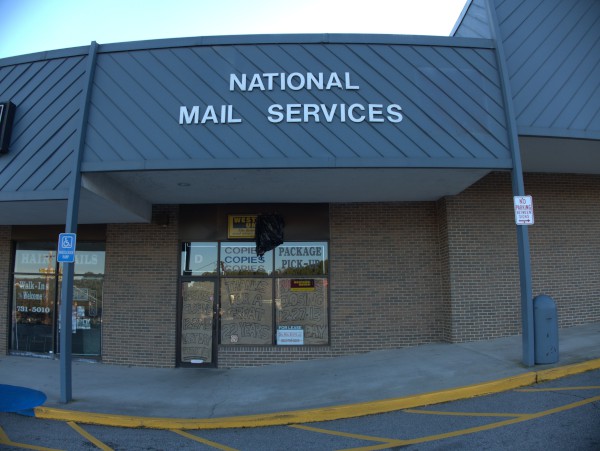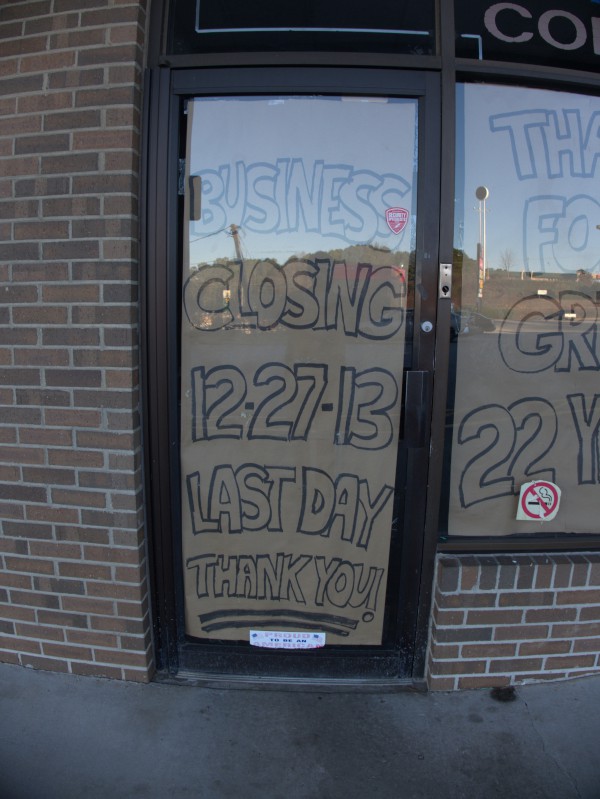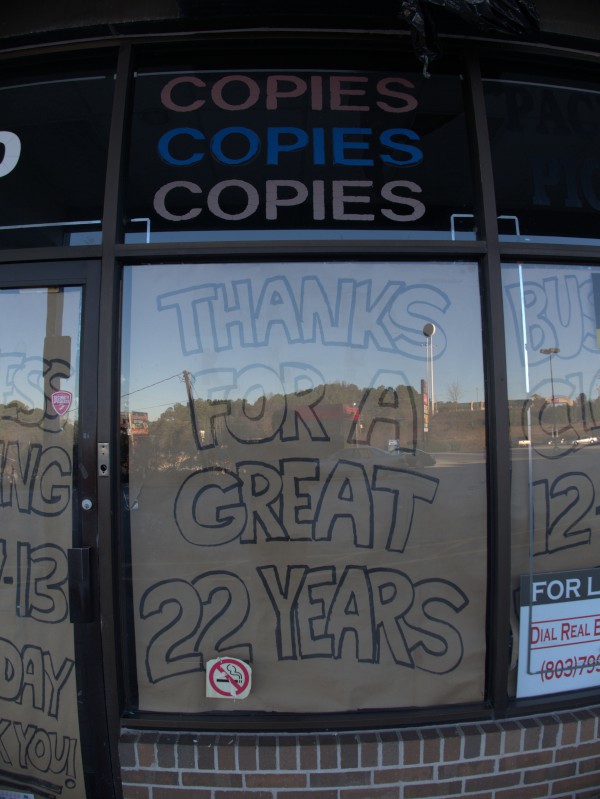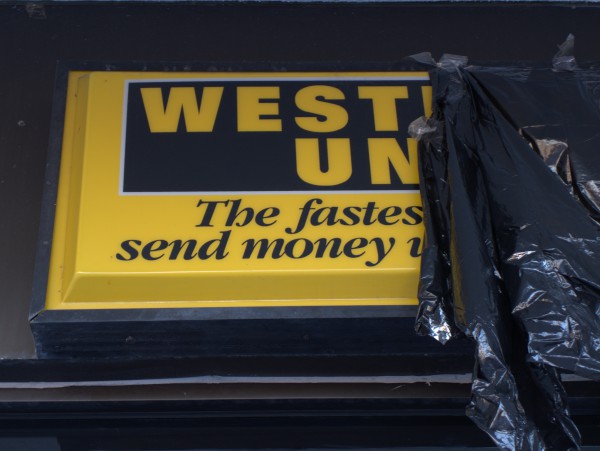 Independant mailing storefront National Mail Services on Saint Andrews Road by the old Fred's closed at the end of December. If you look at the Fred's post, you can see that for some reason, they were not on the shopping center marquee, but apparently enough folks knew they were back there for a 22 year run, which is good for any business!
(Hat tip to commenter Tom)
Posted at 12:44 am in Uncategorized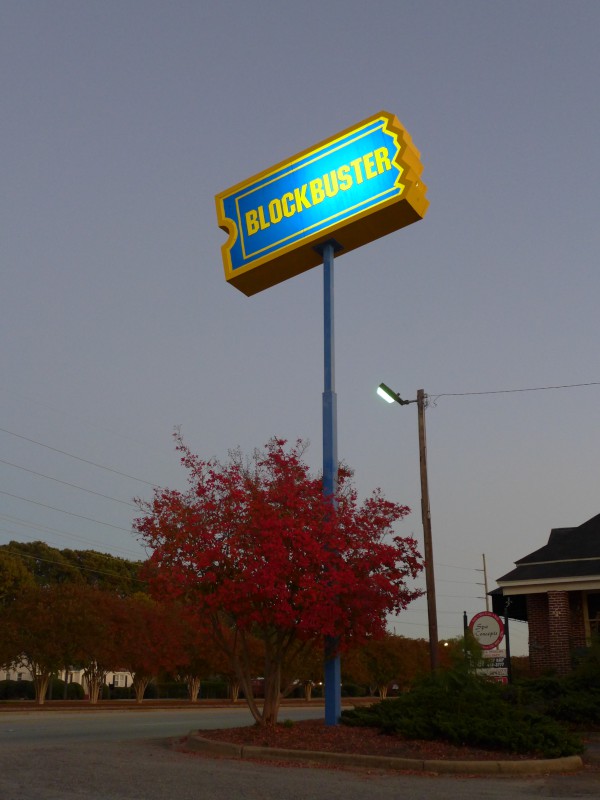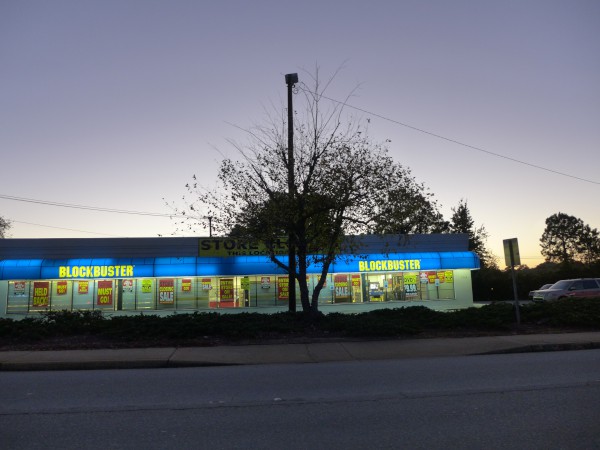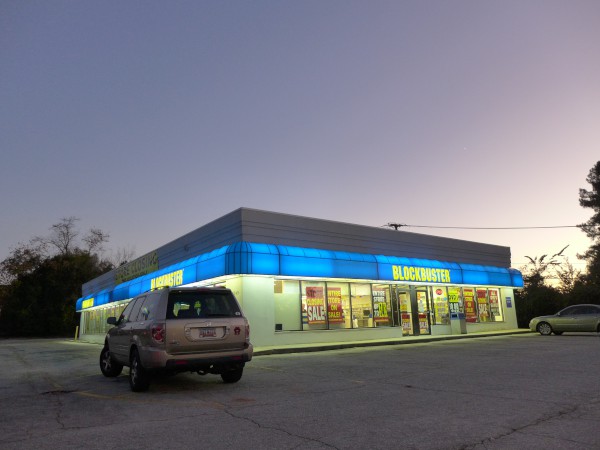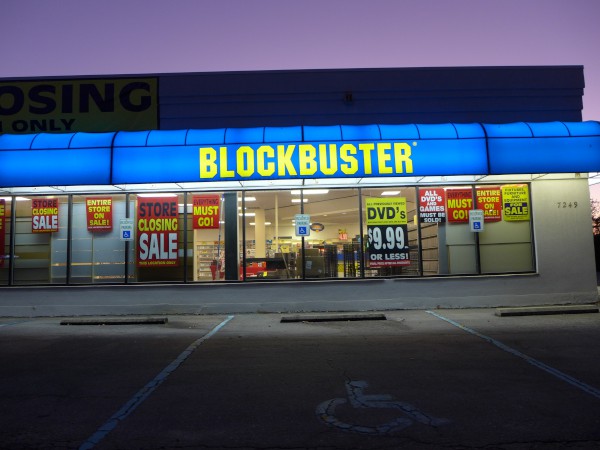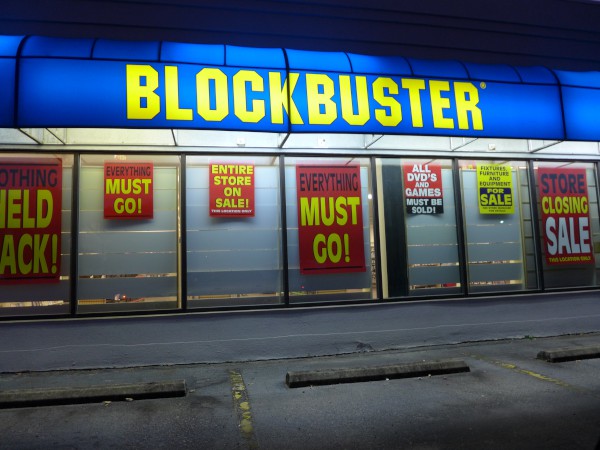 Well, as we've discussed recently, Blockbuster, at least as a physical store, is on the way out. The parent company, Dish Network is shuttering the chain, basically, due to the rise of Internet video. The last Blockbuster movie rental, 'This Is The End', was on Saturday in Hawaii.
I'm not sure how long the clearance at the remaining stores will go on. It's possible this Irmo store is already closed, as these pictures were taken a week ago now, and I haven't been back by. This location joins a long list of Columbia area Blockbusters which have featured here. And Rosewood will be up as soon as I get the chance to get some pictures there.
UPDATE 26 January 2014 -- Well, that's it, as seen in this pix from 12 Jan: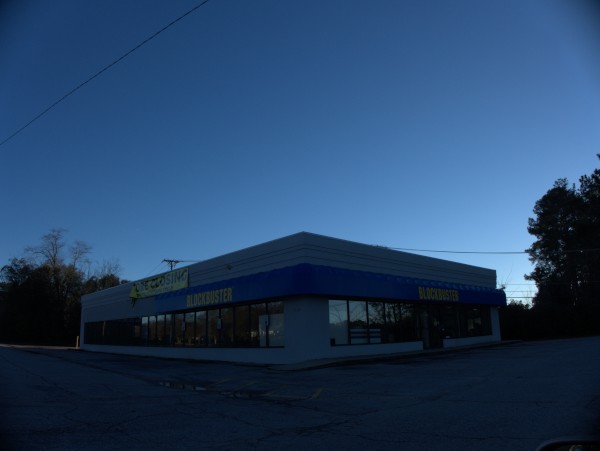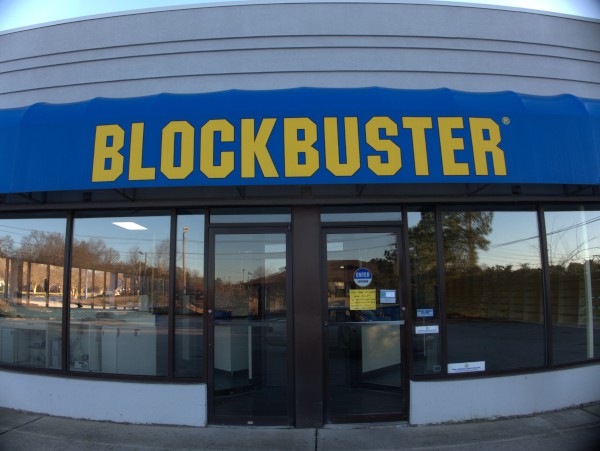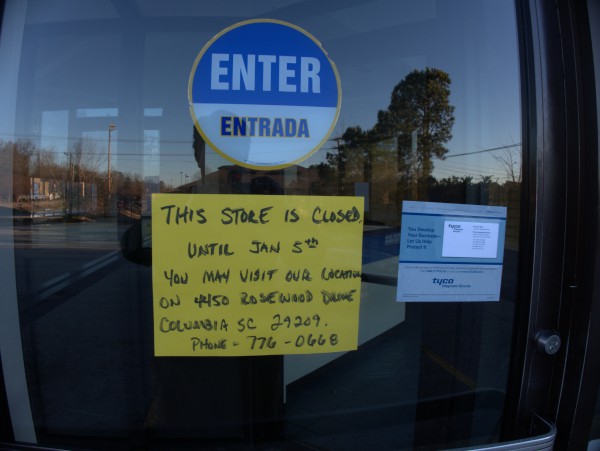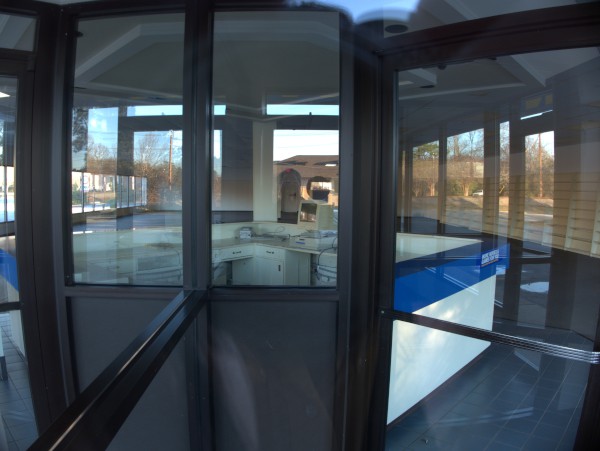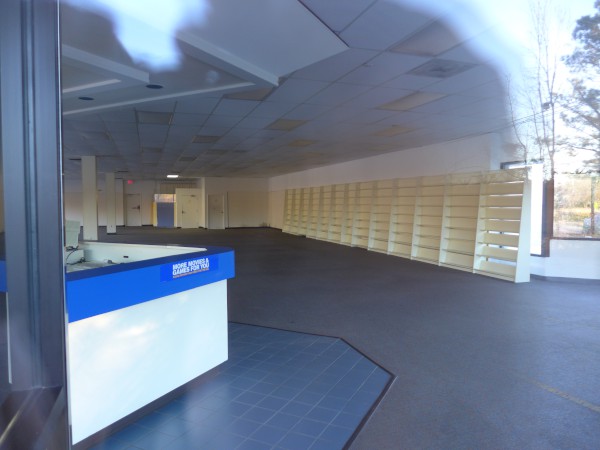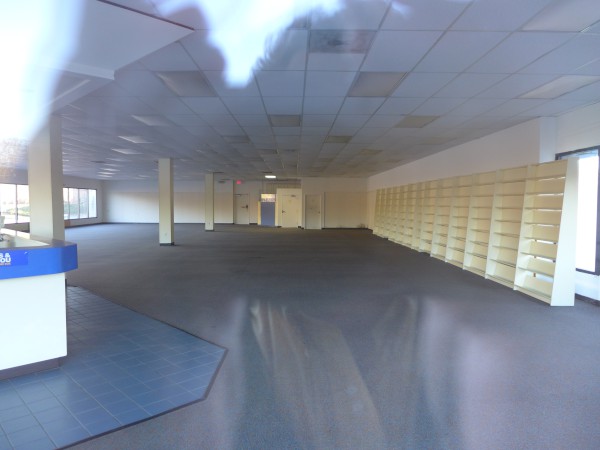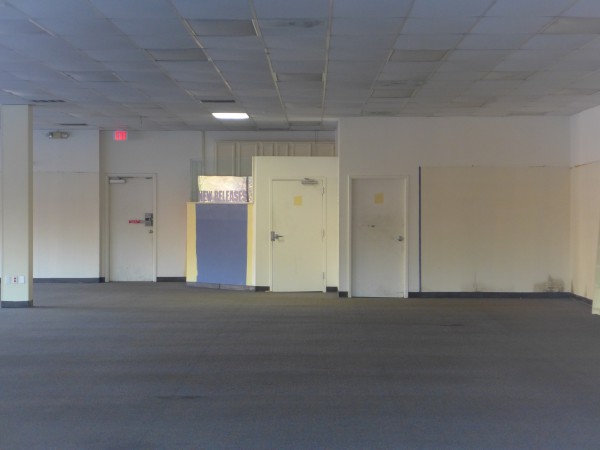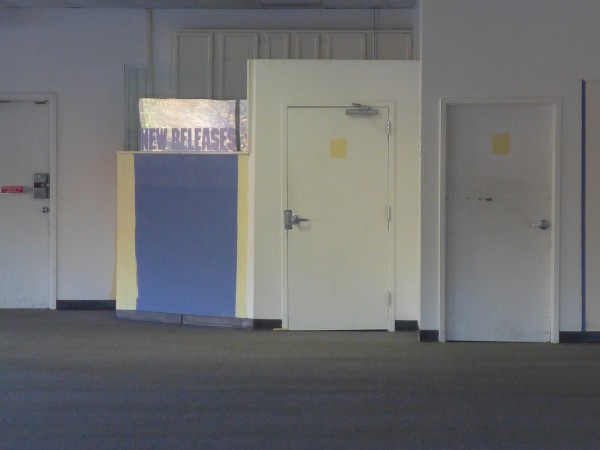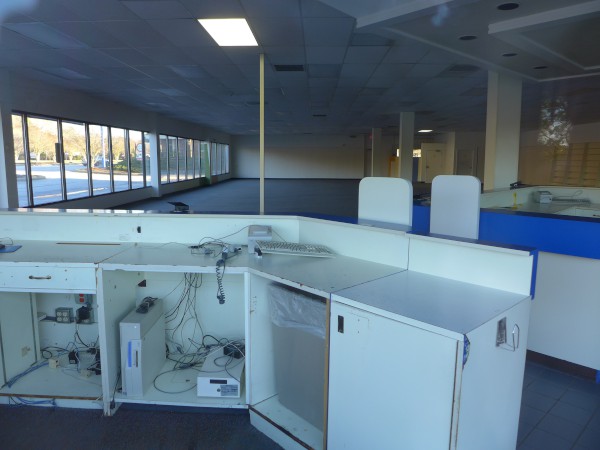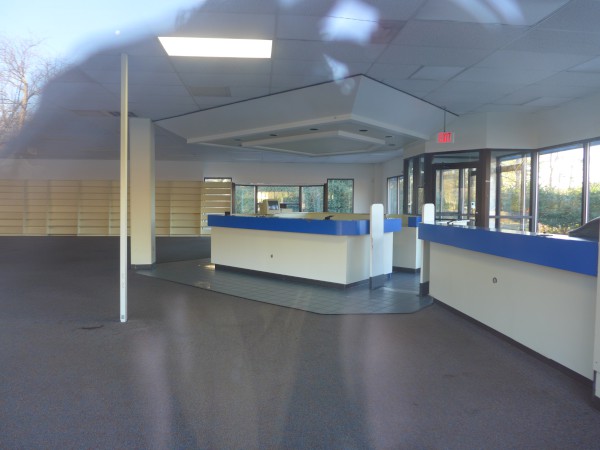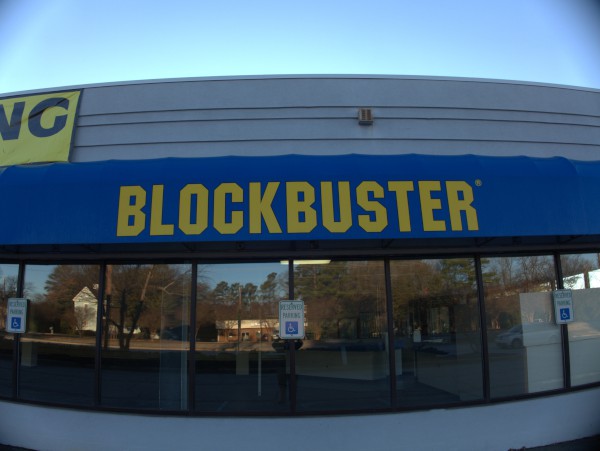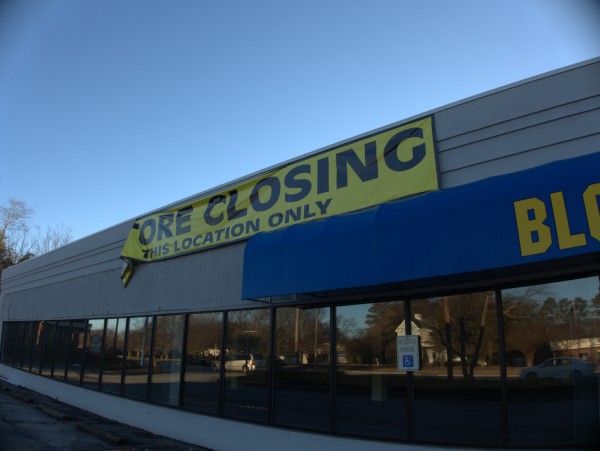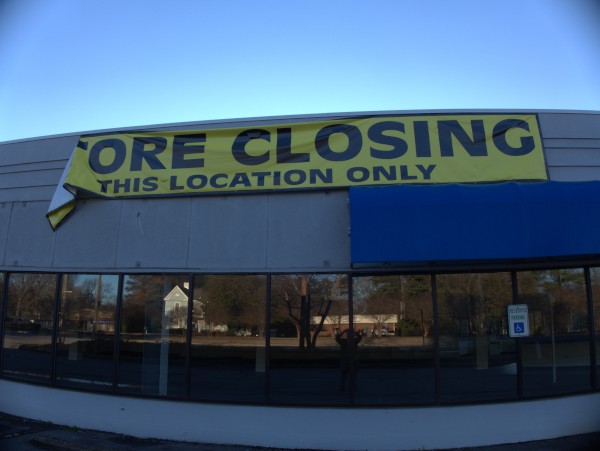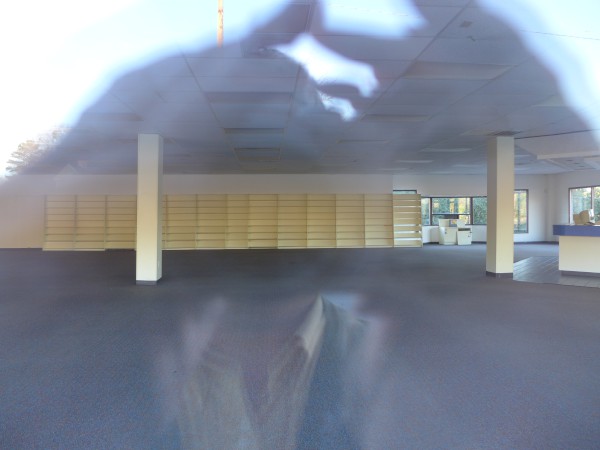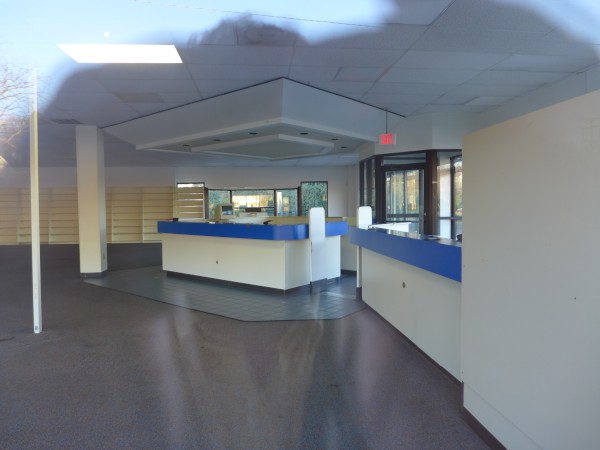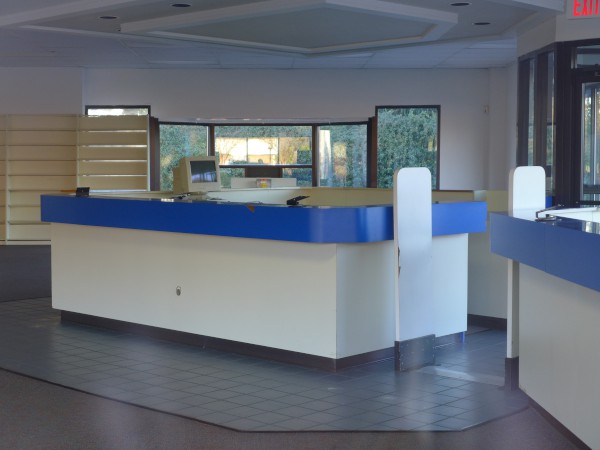 Posted at 11:03 pm in Uncategorized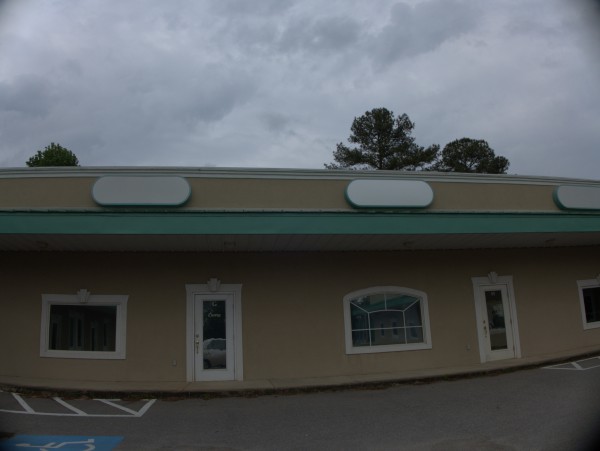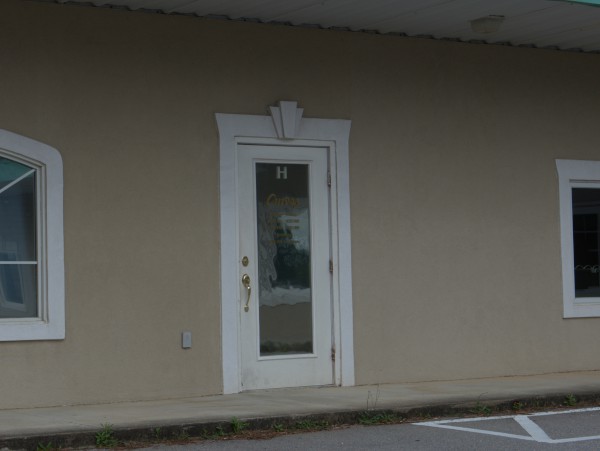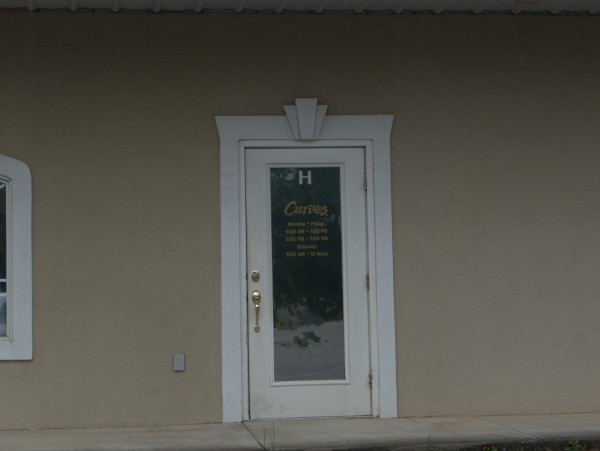 Women's gym Curves moved out of this little strip just past Piney Grove Road sometime in 2011, to set up shop down the street at Seven Oaks Shopping Center (6169 Saint Andrews Road). As of last week, I believe this storefront was still empty.
Update 26 January 2014 -- The new location: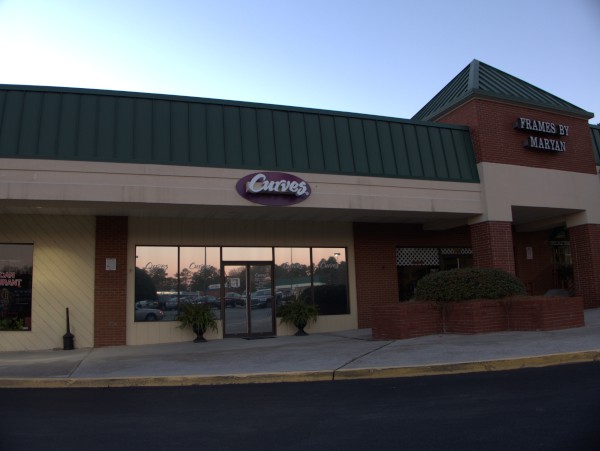 Posted at 10:52 pm in Uncategorized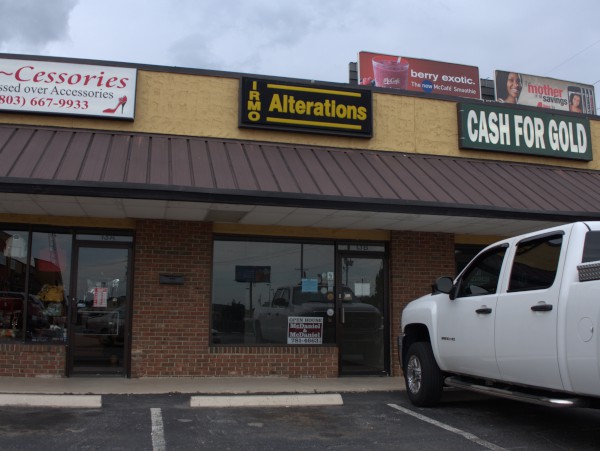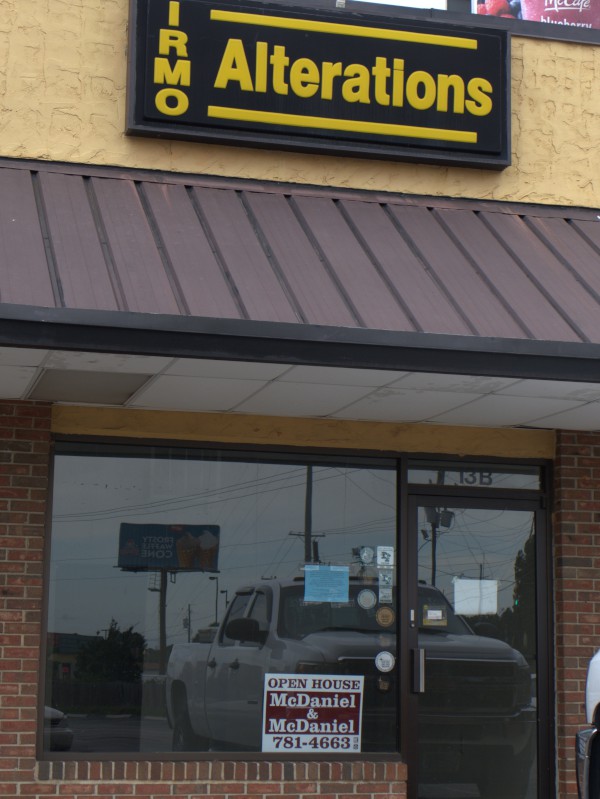 Here's another storefront in Irmo's Quail Valley Plaza.
As far as I can tell, this tailoring and alterations shop closed in 2009.
Posted at 10:30 pm in Uncategorized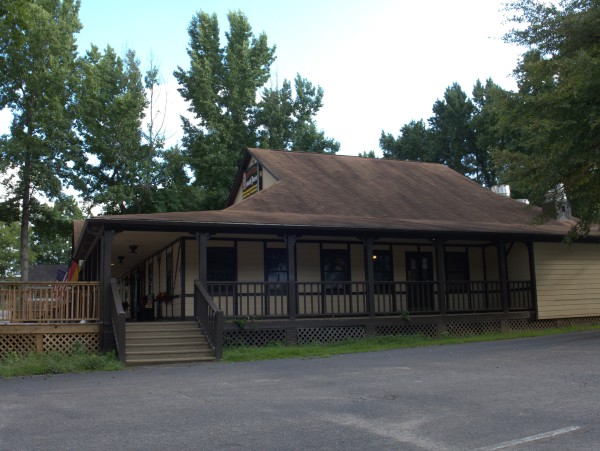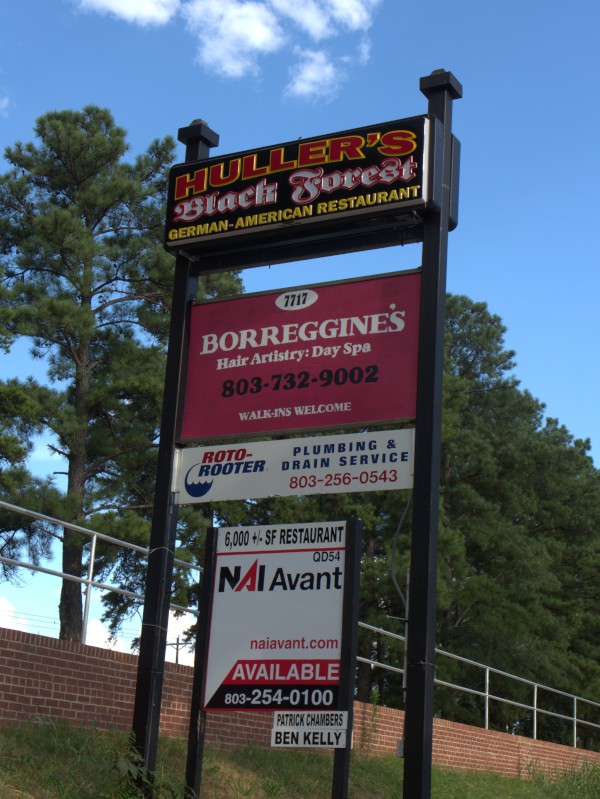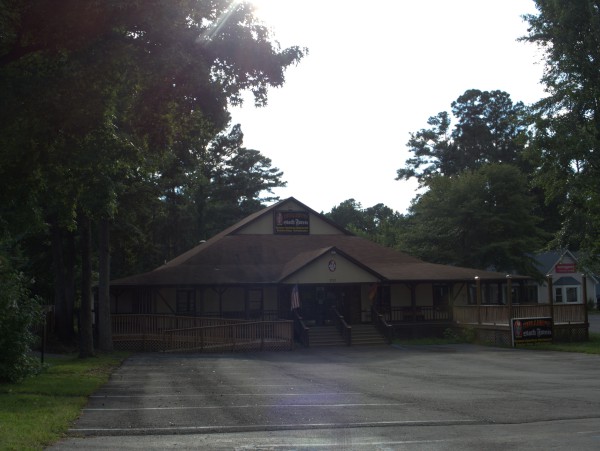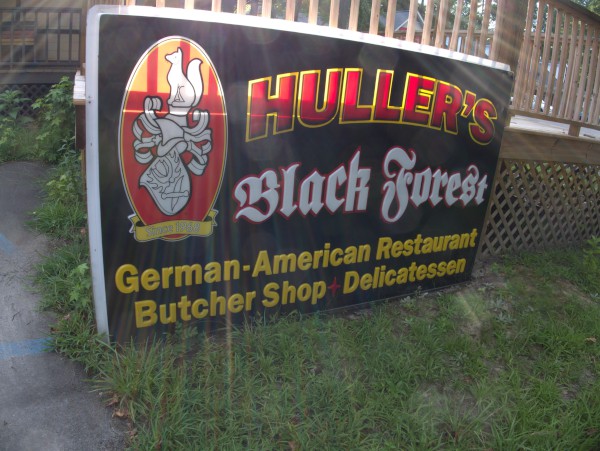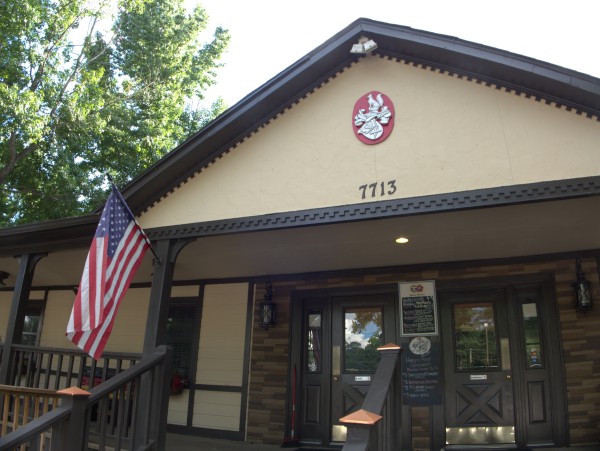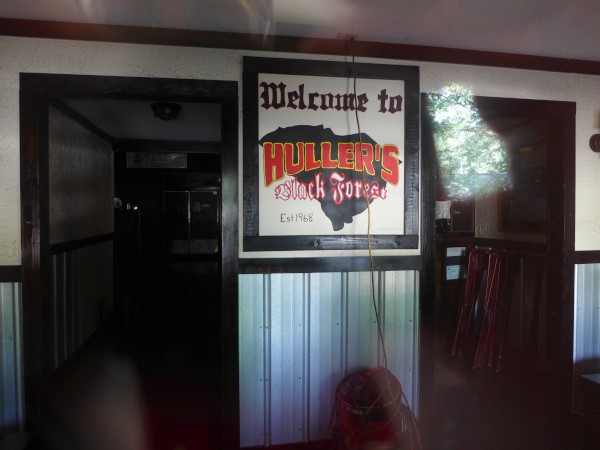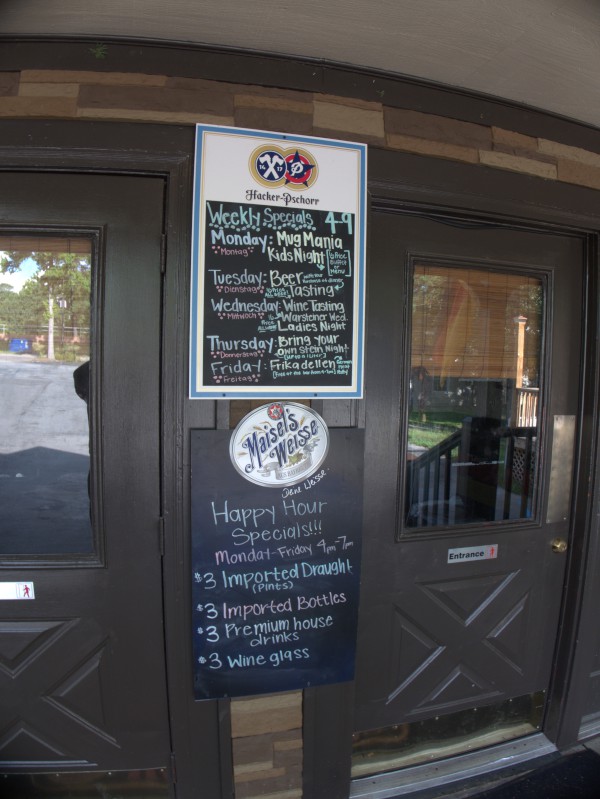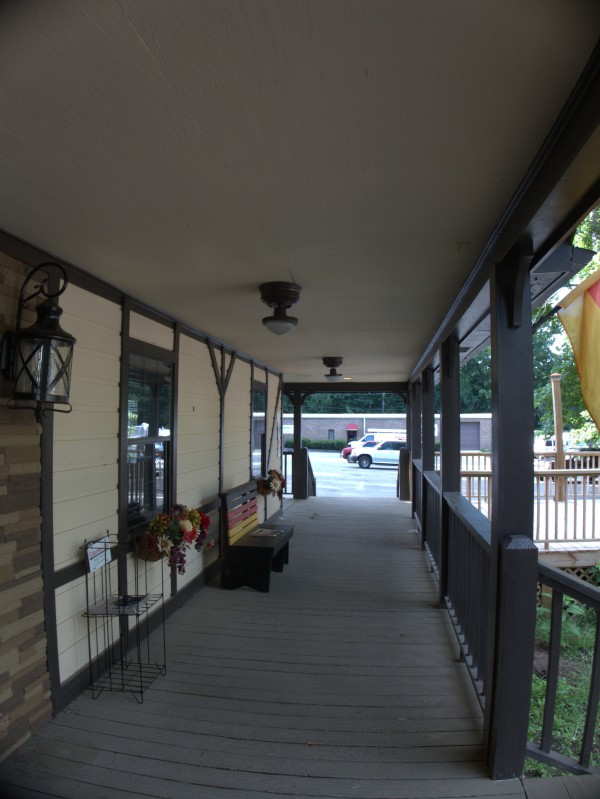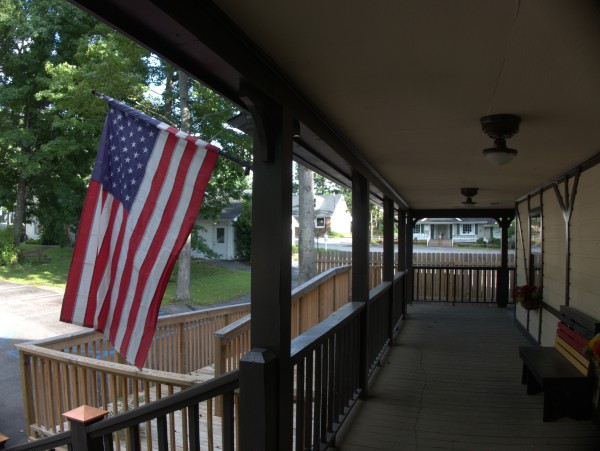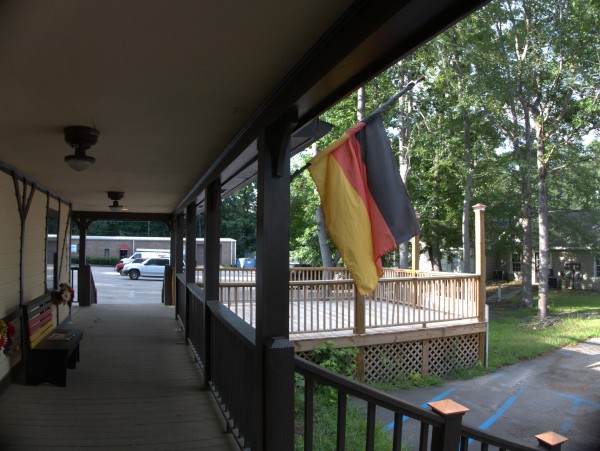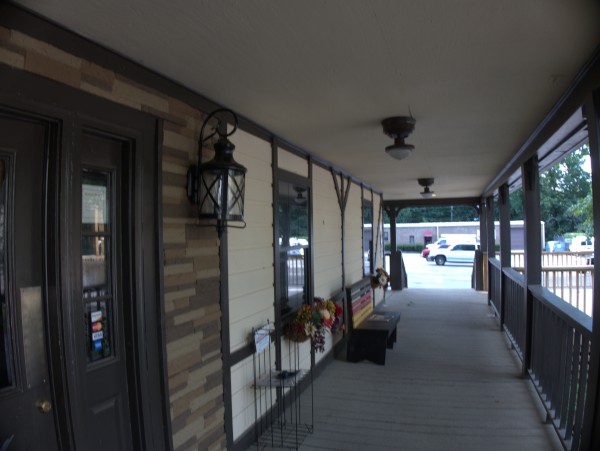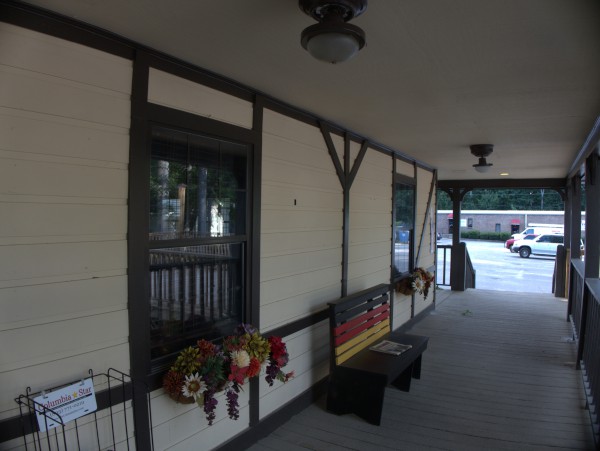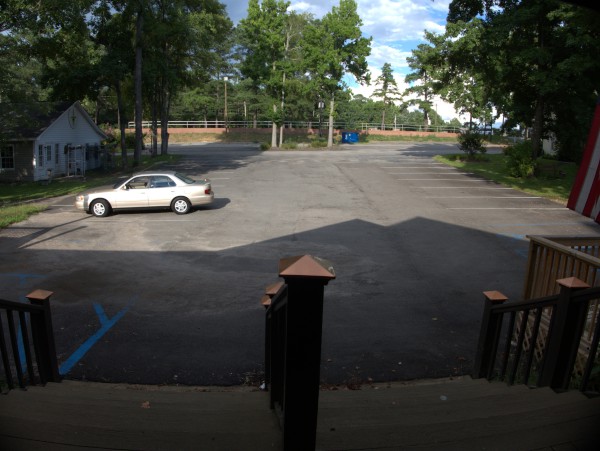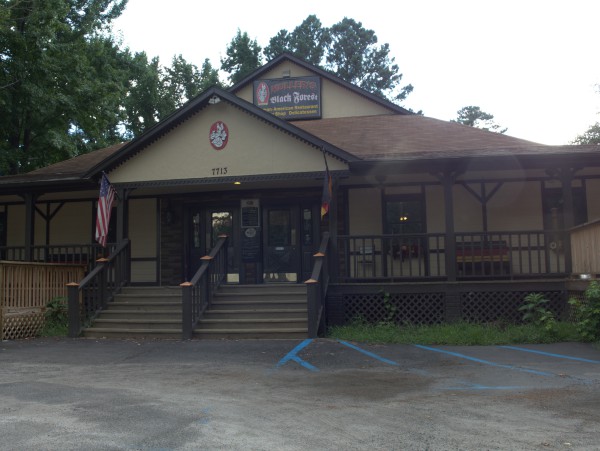 I had no idea this little sunken plaza was there on Saint Andrews Road until I went looking for Huller's a few weeks ago. It's quite a ways out, North of Lake Murray Boulevard, and I don't think I had ever been in the area before.
Although Huller's announced their closing on Facebook back on 14 July 2013, the place still looks like someone could fling the doors open any minute. All the signs and menuboards are still up with the weekly specials still posted. For that matter, the main web site is still available as well.
I've been to Germany, but about all I recall about the food is the hotel breakfast had limp bacon and the one time we tried to break away from work and go to a real restaurant, the hostess stalked off in front of us leaving us to weave between tables until she had totally lost us. We never saw her again, and ended up at a Chi-Chis, as I recall it.. So anyway, I was never moved to check out Huller's though I did like their I-26 billboard which was very much in the spirit of our old State Fair friend: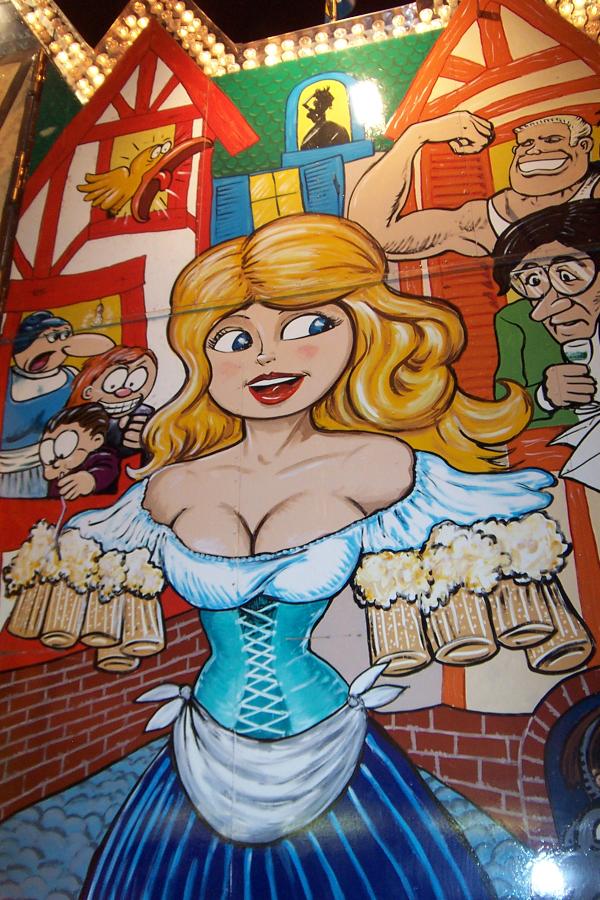 (Hat tip to commenter jason)