Archive for the 'Greene Street' tag
Posted at 12:57 am in Uncategorized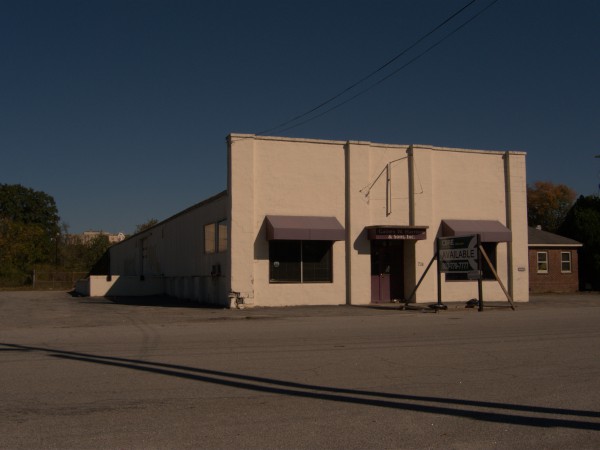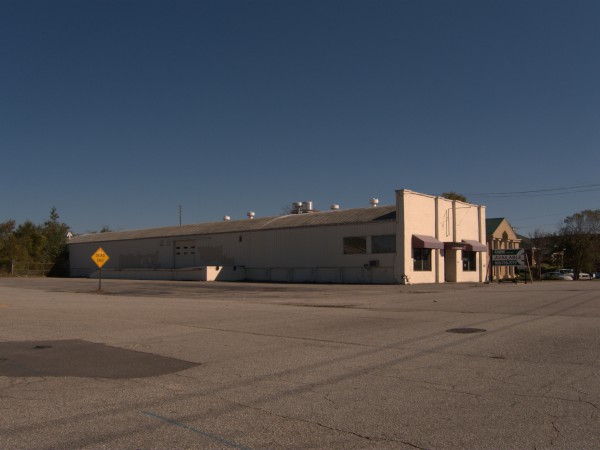 I noticed this building a few weeks back as I was coming out of the USC credit union on Pulaski Street. You can see a smallish picture with the Harrison sign still up in this Loopnet listing. It also notes that the facade is stucco.
This Allpages listing says the firm was in the "Hydraulic Equipment & Supplies, Hydraulic Equipment Repair & Service, Tools & Hardware Supplies" business.
Finally, this listing includes an aerial shot, and notes that the property is
located in the heart of the Innovista Master Plan
which to me at this point is rather like saying it is located convenient to Hard Rock Park..
UPDATE 14 July 2014 -- This building has now been demolished: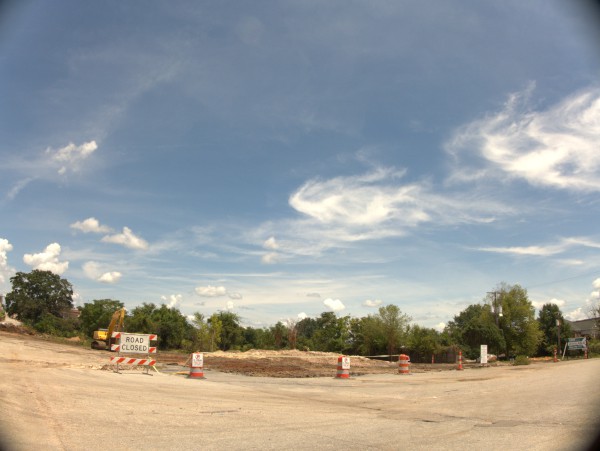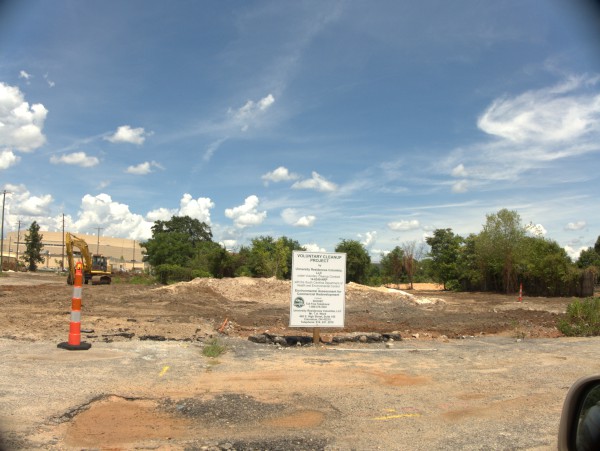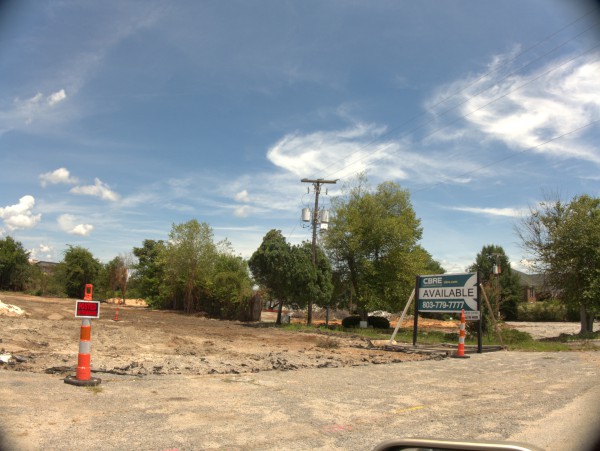 Posted at 12:47 am in Uncategorized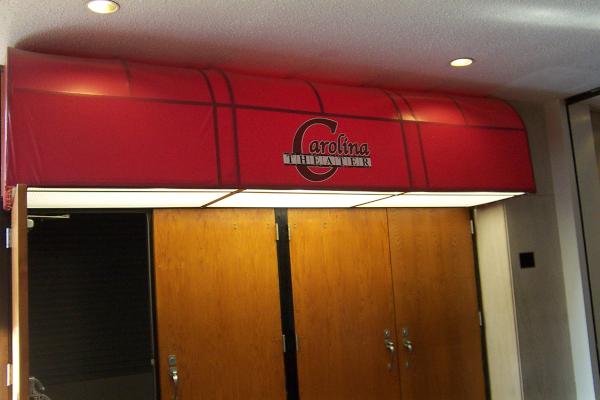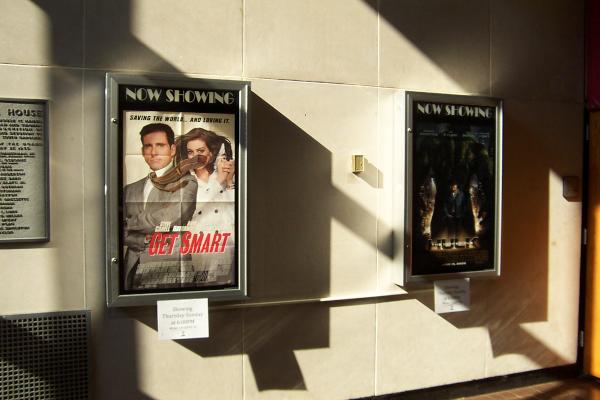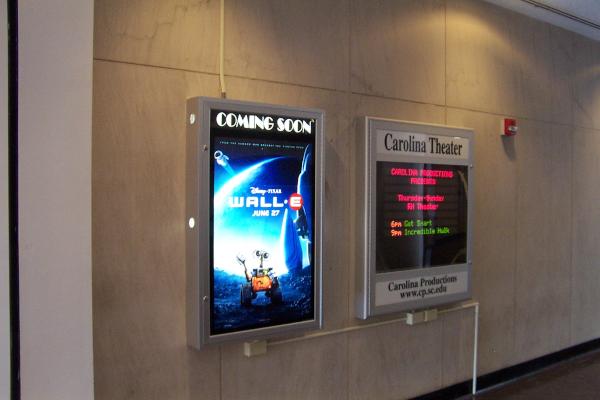 Walking through The Russell House this fall, I was struck, looking at the Russell House Theater coming attractions, how much the place had changed in focus.
When I was at USC, from 1980 through 1985, the theater was mainly a classics house. Sunday through Thursday, they would play a different film every night, and I probably averaged three or four movies a week, and ones I probably never would have seen otherwise. In particular, I recall Lost Horizon, Goodbye, Mr. Chips, Lolita, The Pound, Cinderella Liberty, Les Parapluies de Cherbourg, Double Indemnity, Farewell, My Lovely, The Magic Christian, Singin' In The Rain, Citizen Kane, The Philidelphia Story, Bringing Up Baby, Sahara, Casablanca, The Maltese Falcon, Captain Blood, The Private Lives of Elizabeth & Essex, Kiss Me Deadly, The Man With the X-Ray Eyes, The In-Laws, Stagecoach, Rio Bravo, The Quiet Man, The African Queen, Dr. Strangelove, A Clockwork Orange, The Lady Vanishes, The 39 Steps, The Birds, The General, Intolerance, Wings, Advise & Consent, and The Best Years of Our Lives -- to name a few!
I was a bit disheartened that as far as I could see from looking at the lobby placards, the theater is apparently no longer functioning as an exposure to cinema, but more as a second run dollar theather. Granted anyone who wants can always rent or buy all the pictures I saw, but there's still something about sitting in a theater with a bunch of people and a good movie, or a fun movie, and there's something about serendipity -- sitting down to a movie you never heard of because it's just a buck, and it beats studying and finding against the odds that its something you'll remember for the rest of your life..
Posted at 11:13 pm in Uncategorized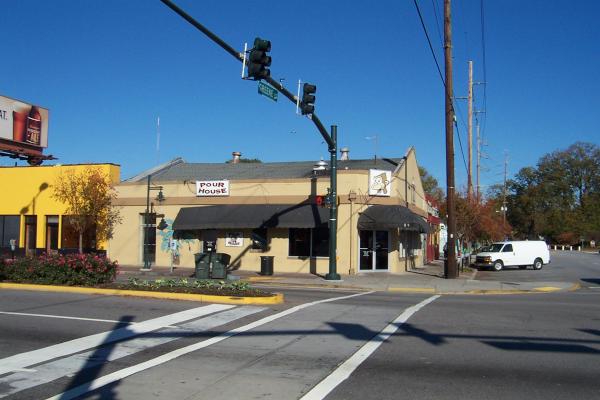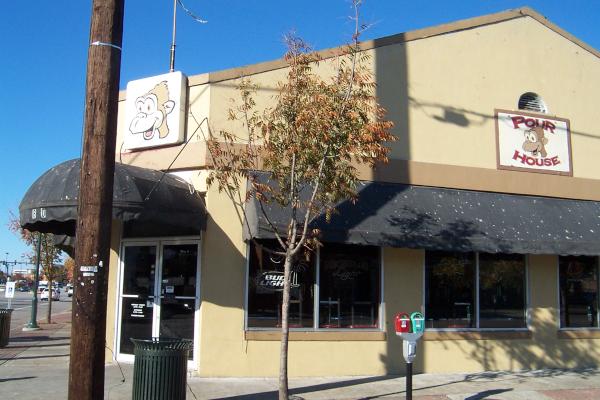 This corner building, now the site of The Pour House was the long-time location of Frank's Hotdogs, yet another of the many Columbia restaurants I was going to "get around to" and never did before it was too late.
From what I could gather in years of walking and driving past, the place was open late-nights and had a diner-like setup with a serving counter and tables around the walls. It appeared that the owner took a certain pride in the "basic" nature of his setup, and for many years, a window slogan proclaimed "No Reservations Required". Curiously, given how uncommon non-Sandy's hotdog places are, Frank's was just down the street from Lum's Hotdogs. I don't know if their years of operation overlapped at all though.
Posted at 12:29 am in Uncategorized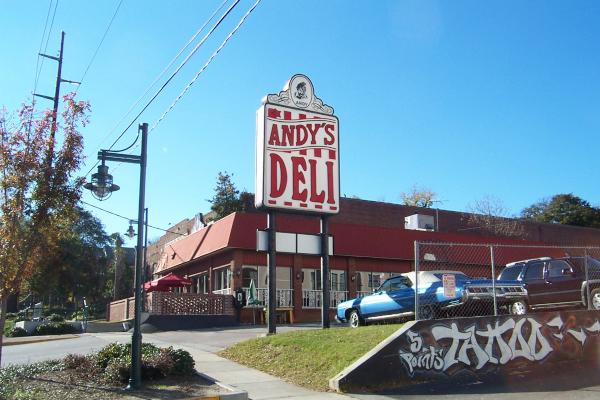 Lum's was a small chain of hot-dog restaruants. I say small, because I only knew of two stores -- I suppose it could have been huge somewhere else in the country, but as far as I know, in South Carolina there were only this store on Greene Street (now Andy's Deli) and a store in Myrtle Beach by the Family Kingdom amusement park (the home of the "Swamp Fox" coaster).
I don't know why it is, perhaps because hot-dogs just seem such a casual food, but hot-dog restaurants don't seem to make it big. I know Sandy's is locally beloved, but those are small stores with no table service, and I believe the same is true for the only other famous hot-dog outfit I can think of: Nathan's. If I recall correctly, Lum's did have menus and table service. It's been so long ago that I was there that I'm on very shaky ground here, but I believe their big claim to fame was hot-dogs cooked in beer. I'm sure we wouldn't have been allowed to have such a thing. I have an even vaguer memory that perhaps I had a "cheese-dog" there, a hotdog covered with melted cheese. I also think that perhaps the hot dogs were plumper and less firm than I now prefer -- I enjoy the consistency of an Oscar-Meyer dog myself (cooked on a fork over a stove eye is fine if a grill isn't available).
Whether because folks just don't associate hot-dogs with a real "restaurant" or for Lum's specific reasons, both the stores I was familair with closed long ago -- I don't believe either made it out of the 1970s: Guess they coudn't cut the mustard...
UPDATE 20 April 2010: Added full street address to post title, and corrected spelling of "Greene" Street.
UPDATE 9 June 2010: Changed post title from "Lum's Hotdogs" to "Lum's Restaurant" as that was how they listed in the 1970 Yellow Pages.