Archive for the 'Columbiana Drive' tag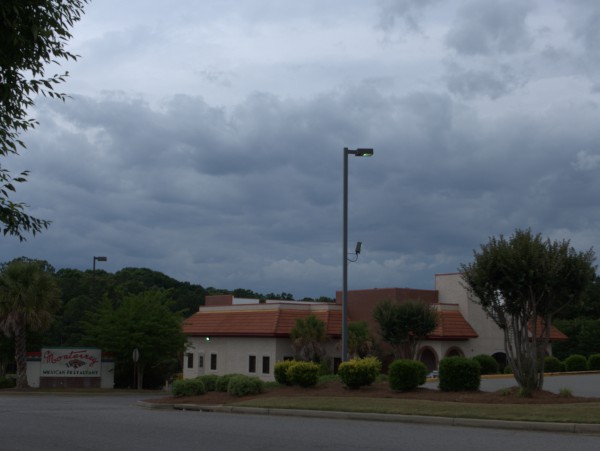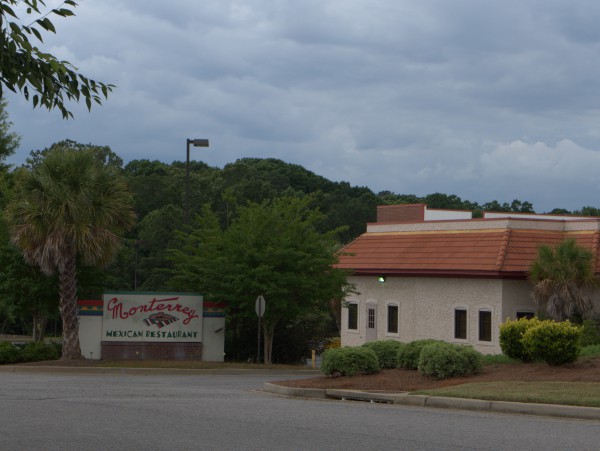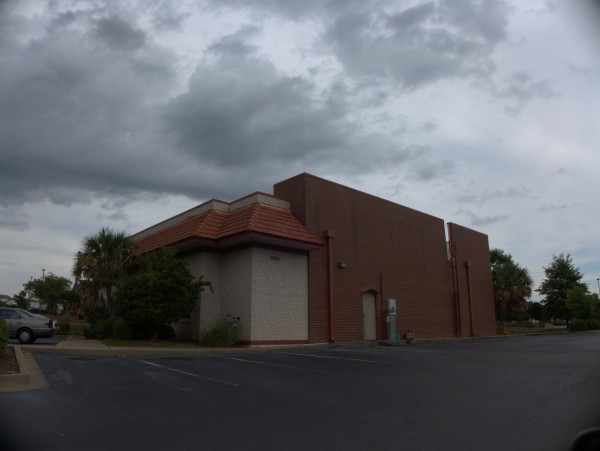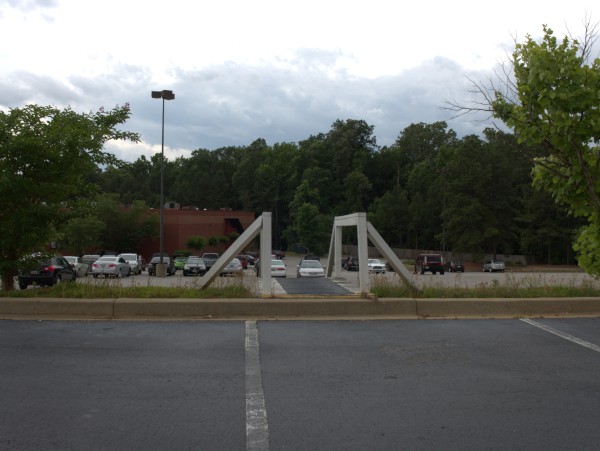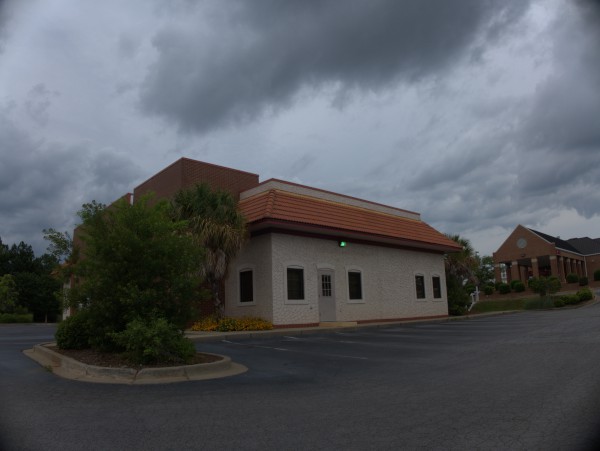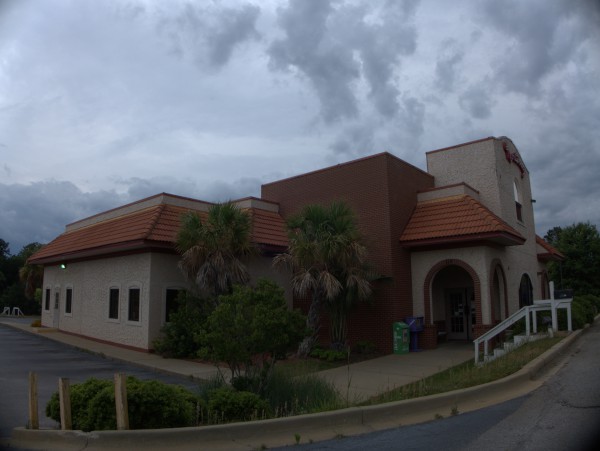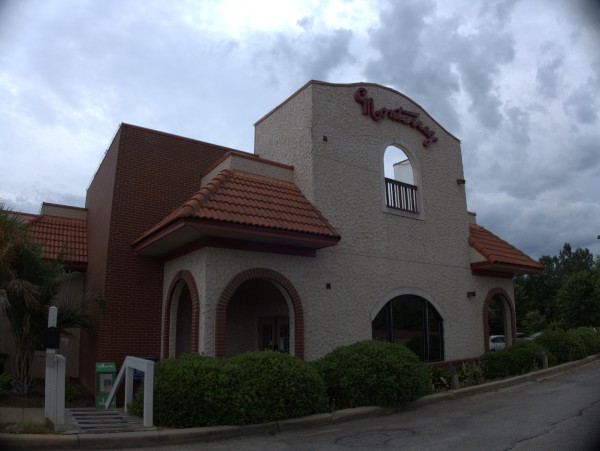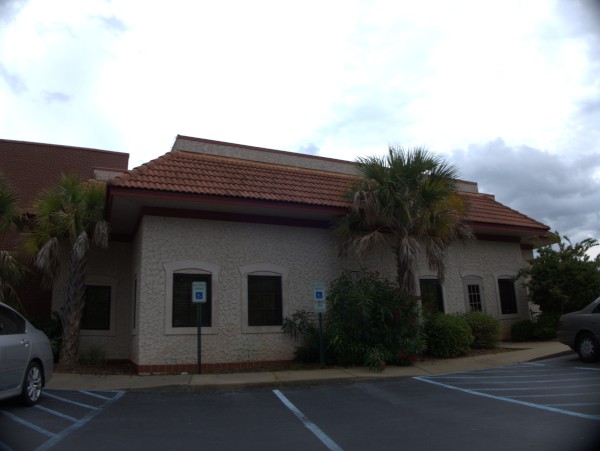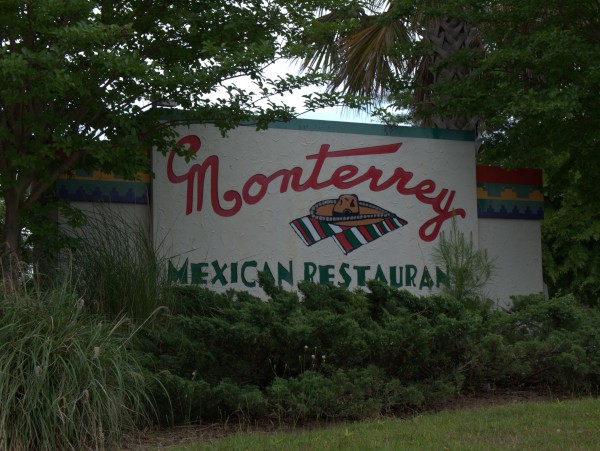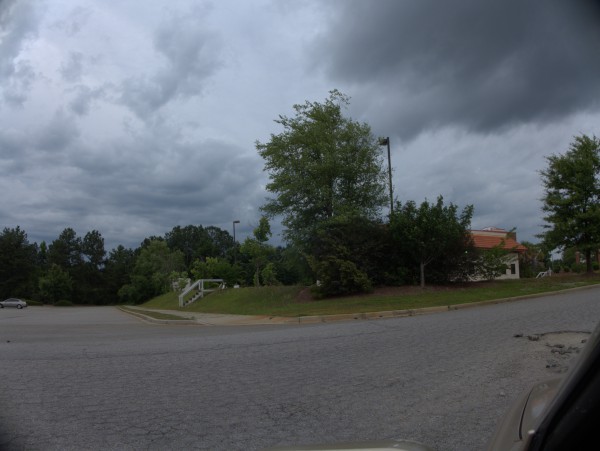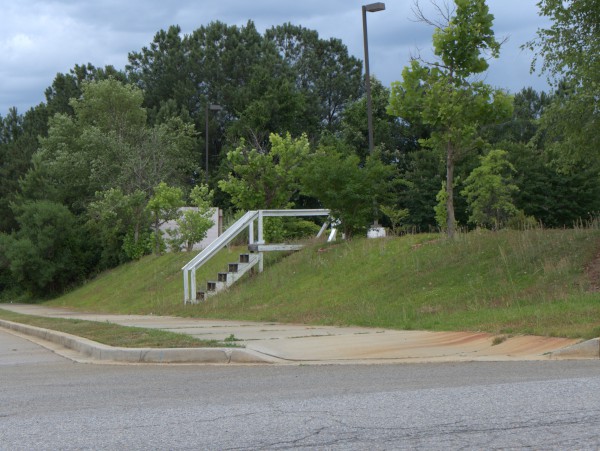 Here's another closed Monterrey on the west side of the metro area.
Afton Court seems to be something of a hard-luck street over the last several years with the closing of Ritz Camera (though technically on another street) and more recently Bailey's.
I like the use of steps on this lot, including a set descending towards the adjacent movie theater.
(Hat tip to commenter Heath)
UPDATE 30 August 2017 -- Now Don Tequilas: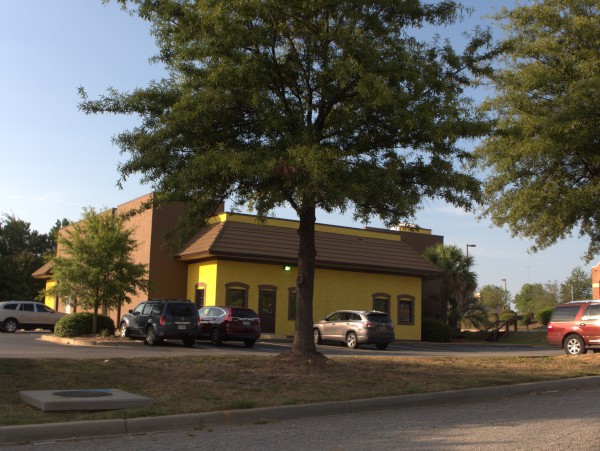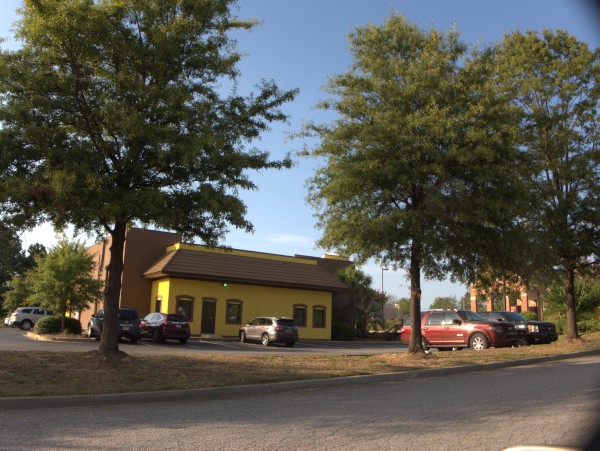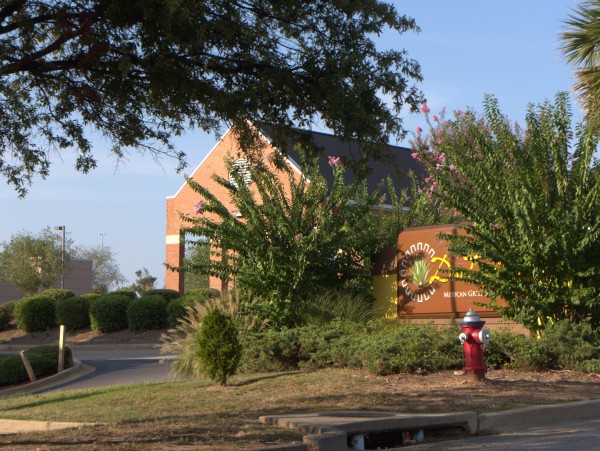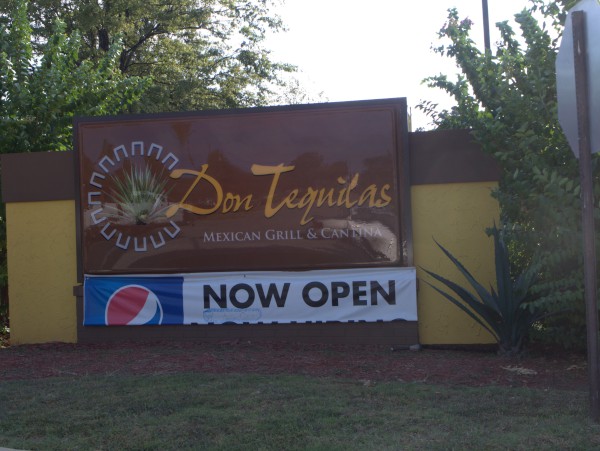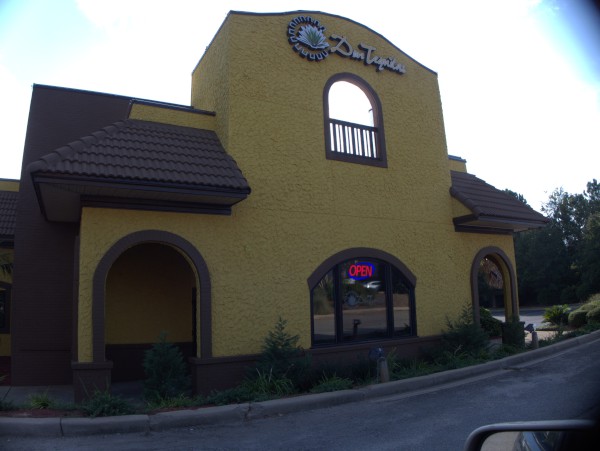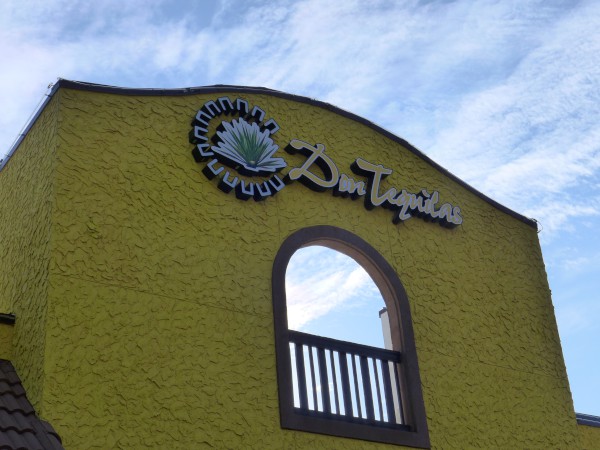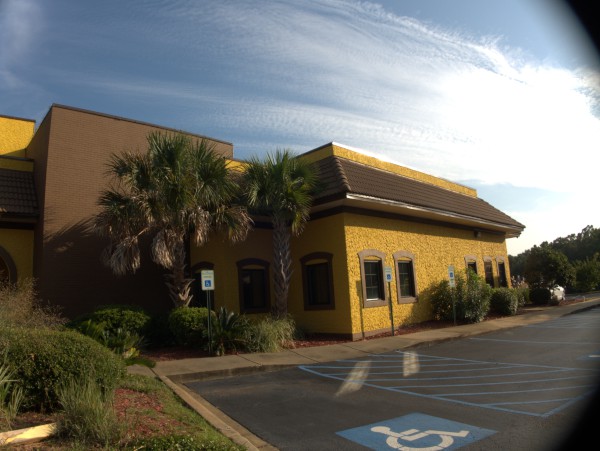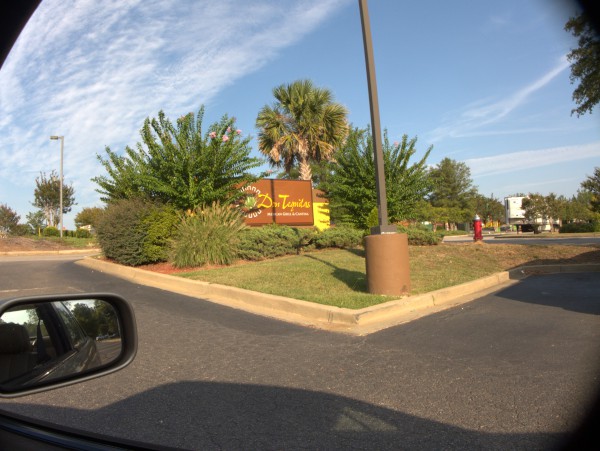 Posted at 12:06 am in Uncategorized
Posted at 11:14 pm in Uncategorized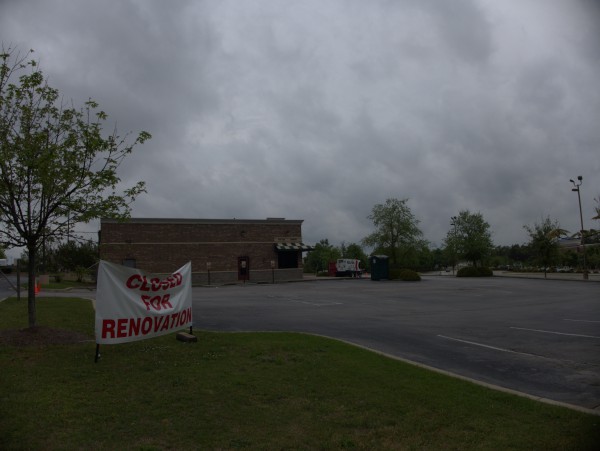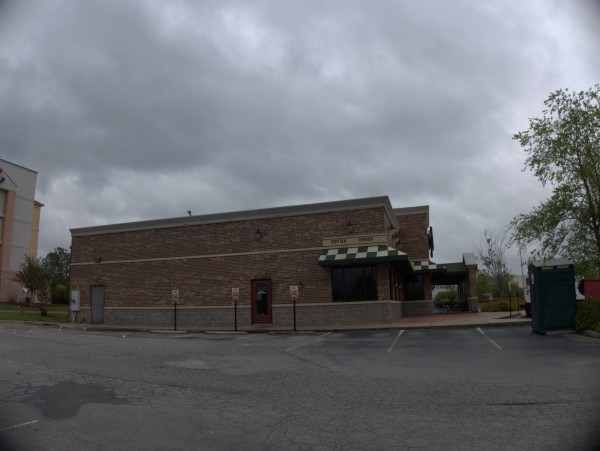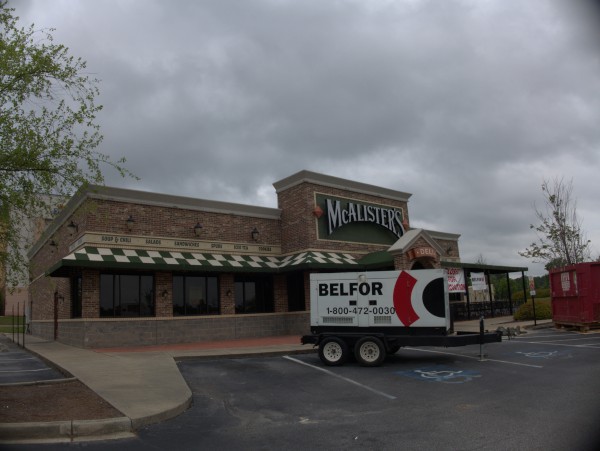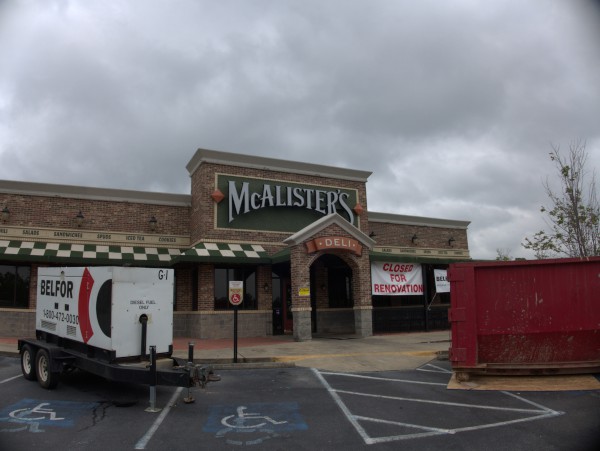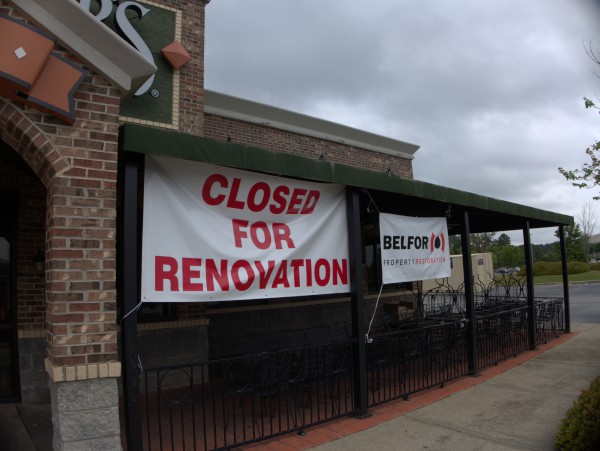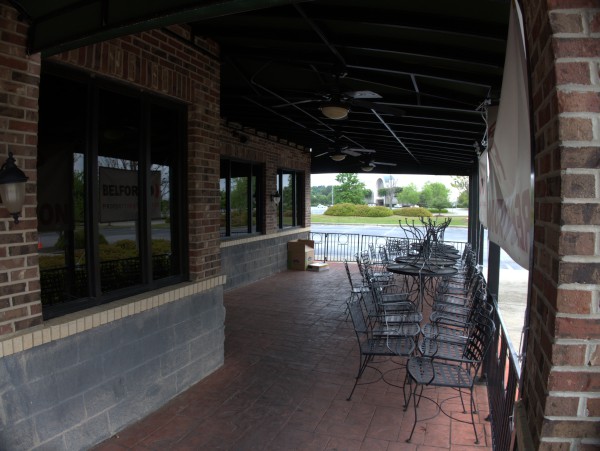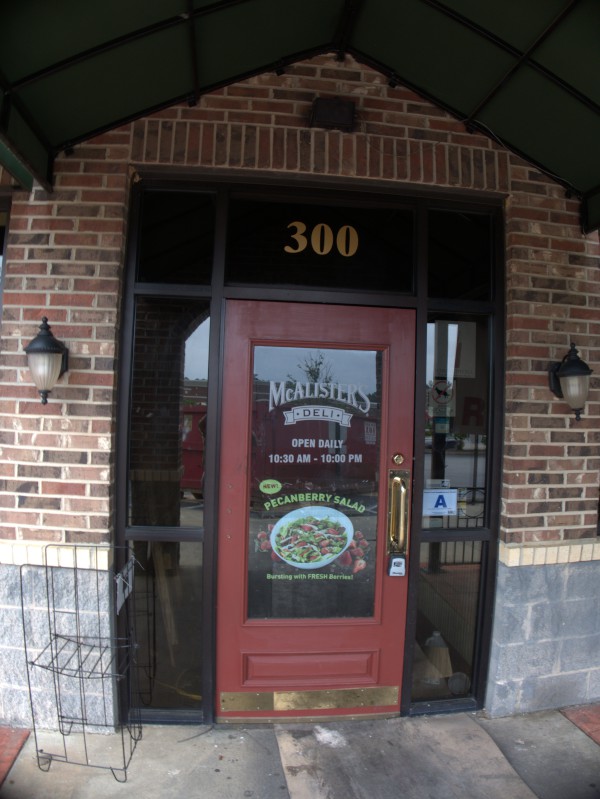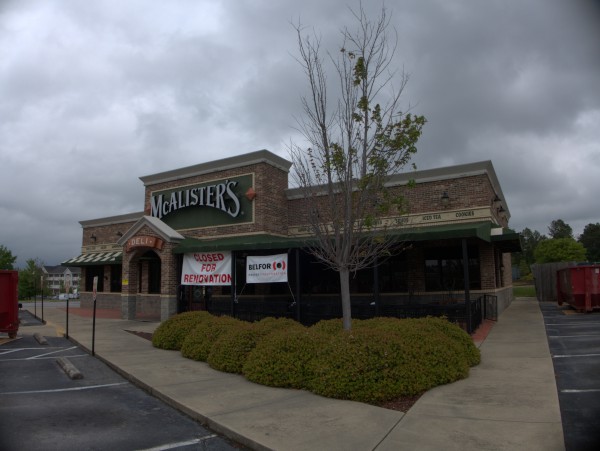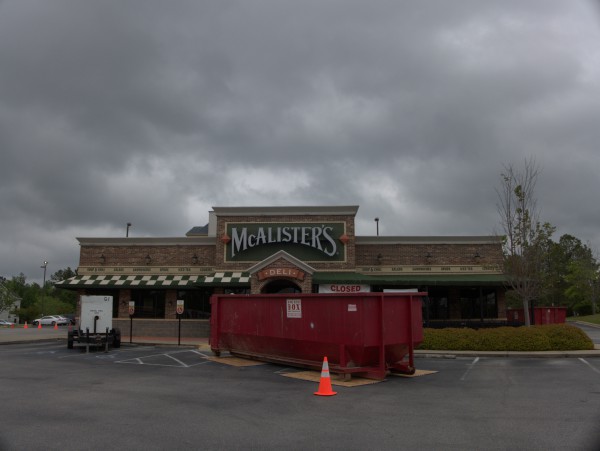 For some reason I've never really warmed up to McAlister's. I think that is probably due to the negative synergy of three factors: 1) They don't have booths, and the chairs are not comfortable, and 2) they don't have table service, but 3) you still can't refill your own drink.
Be that as it may, nobody is sitting at this one for a while, as it caught fire early on the 25th.
When I went by, I could definitely smell smoke as I stepped into the patio area. In contrast to a number of other places that have caught fire though, work started on recovery almost immediately, and equipment is already in place to rehabilitate the building. The "closed for renovation" sign suggests that there might be an upfit involved as well, but I tend to think that's just boiler-plate phrasing.
(Hat tip to commenter Andrew)
11 September 2012: Updated status to "open again"
UPDATE 3 February 2014 -- Finally here's a picture of the refurbished store in operation: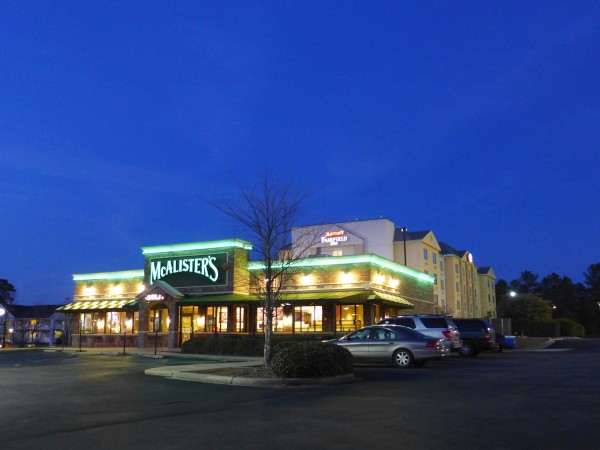 Posted at 10:49 pm in Uncategorized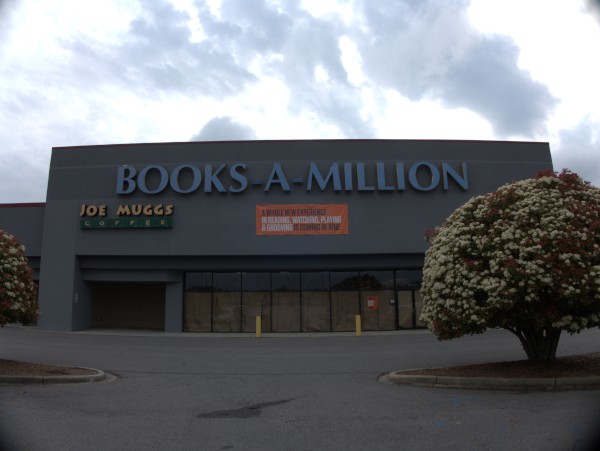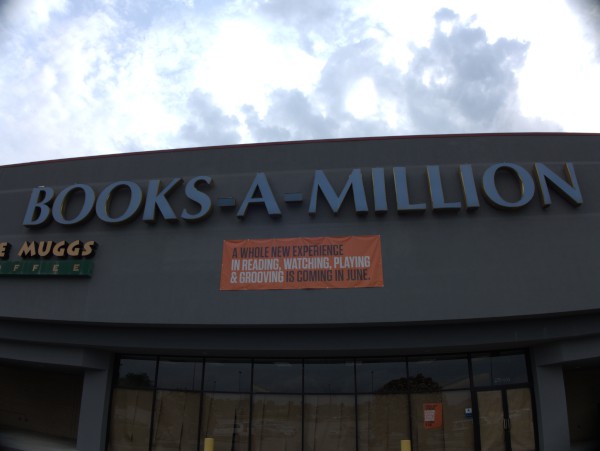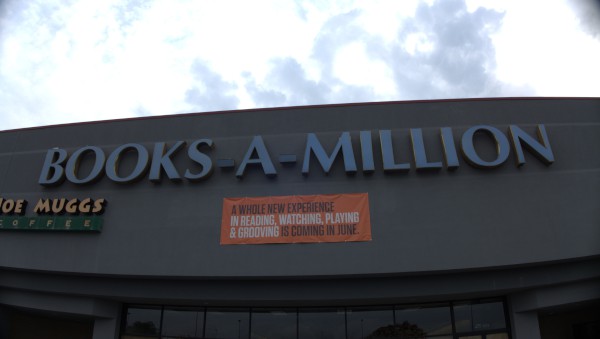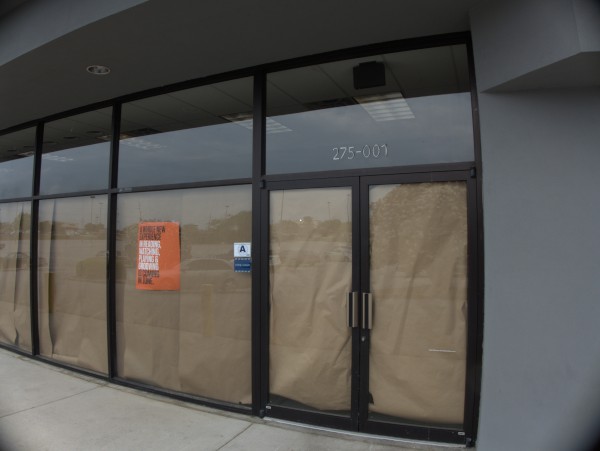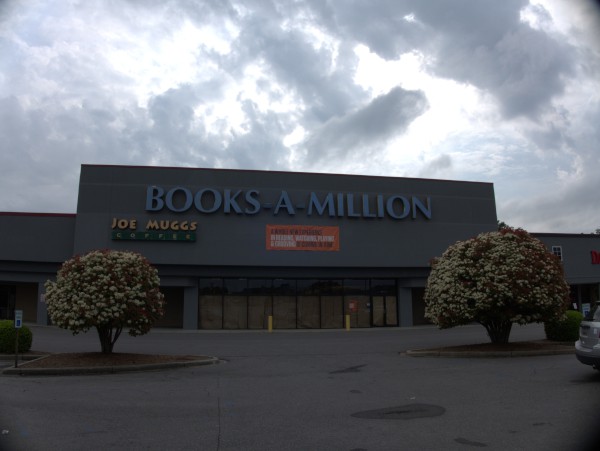 Well, if all you read is The State, you wouldn't have known until today that Books-A-Million on Harbison is closed.
On the other hand, if you read Columbia Closings you would have found out that from commenter TahoeChic last Tuesday, and would have learned from commenter Larry last Wednesday that it is to become a used book store.
I've always thought this was a bad location for BAM as it pits a second-tier book store directly against the number one book store sitting within sight of it (and in a better plaza). Certainly for myself, I will rarely hit a BAM if Barnes & Noble is an option. It's just a nicer store in almost every way. (Even BAM cafe coffee and cookies are noticably below the B&N standard). That said, I have stoped at this BAM quite a few times over the years. My impression is that it was the *deepest* bookstore I was ever in -- It seemed to take half an hour to walk back to the magazine rack in the rear.
I'm not sure how their 2nd & Charles concept will work out. The story in The State makes it sound a little different from your standard used book store, but it also sounds like more sizzle than steak. I'm not sure there is any way to compete against Amazon in this arena, and I especially can't imagine they would get the kind of profit that would support such a huge floor space. I wish them luck.
These pictures were taken on Sunday 28 April, and as I went to try and get through-the-glass shots, I saw that there were people inside working on the remodel, so they are apparently serious about getting the conversion done quickly. (And in consequence, I did not get those shots).
(Hat tip to commenter TahoeChic)
UPDATE 5 June 2013 -- The place claims it will open this month: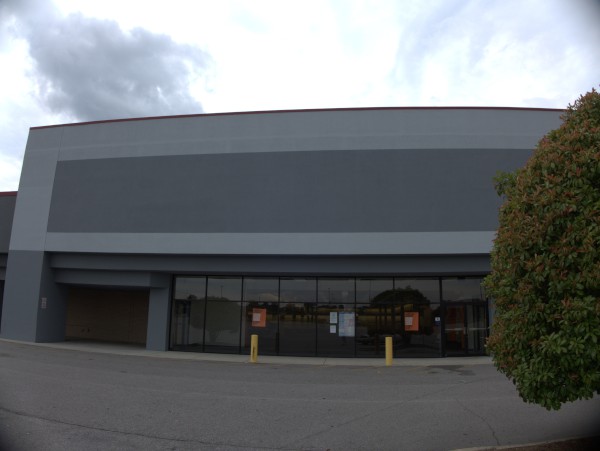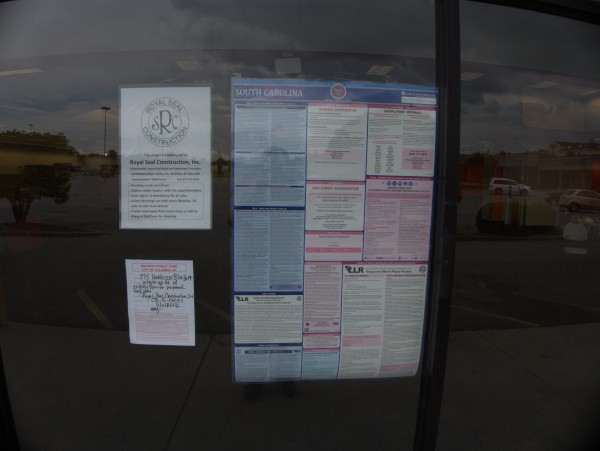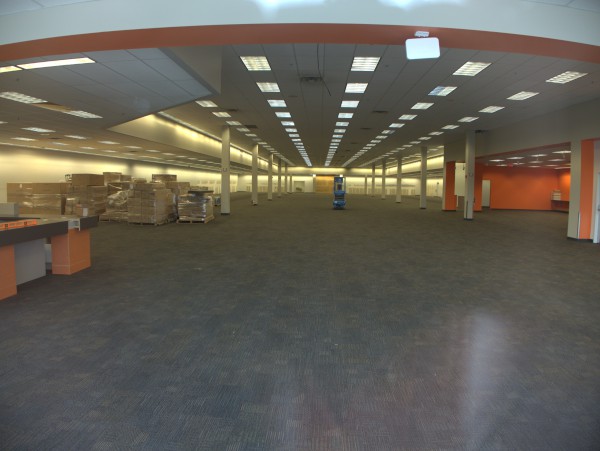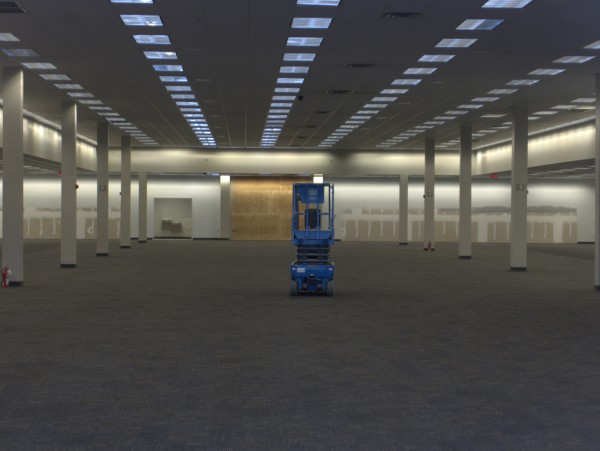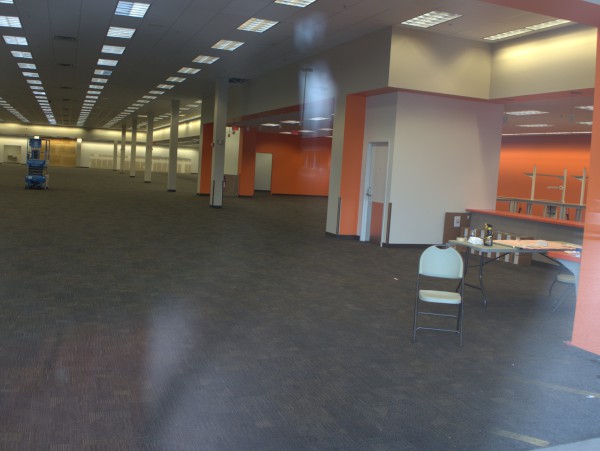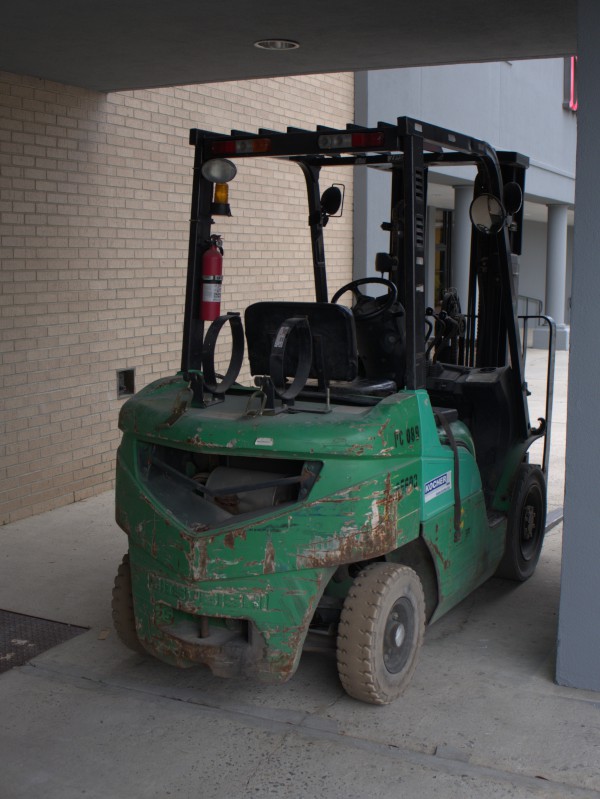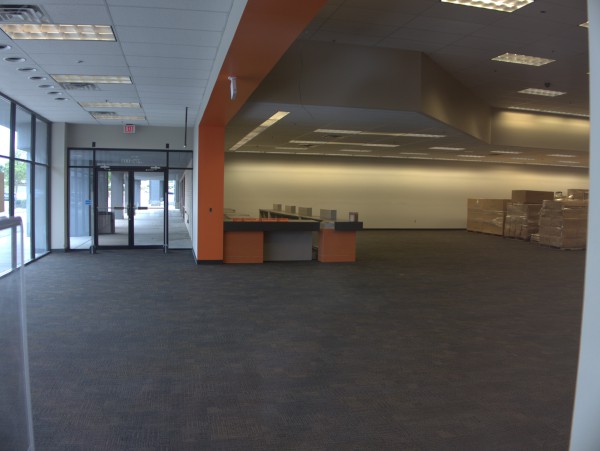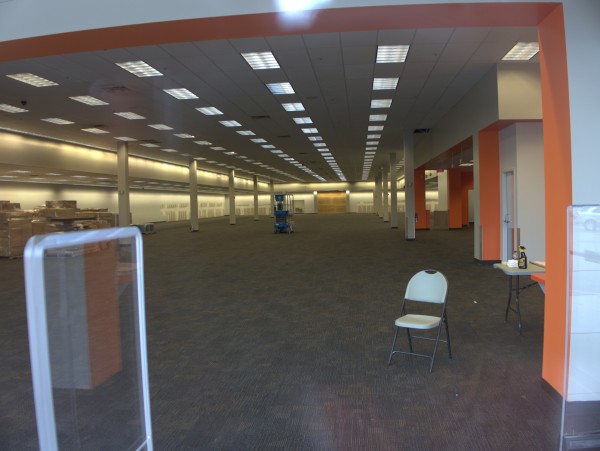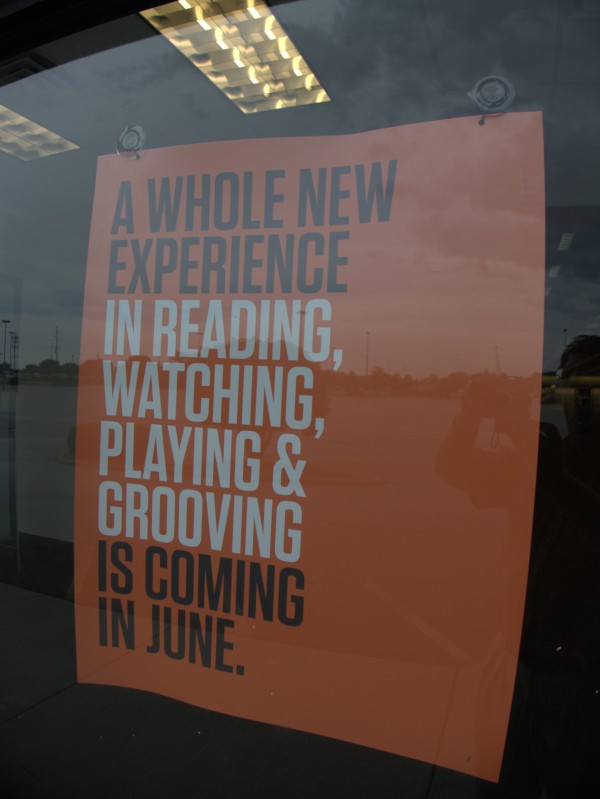 UPDATE 12 July 2013 -- As mentioned in the comments, 2nd & Charles is now open: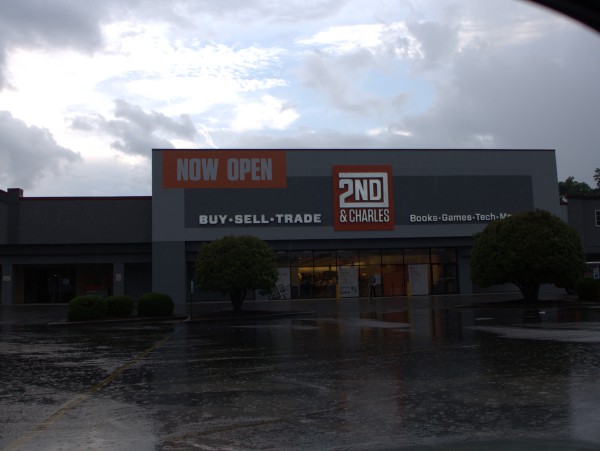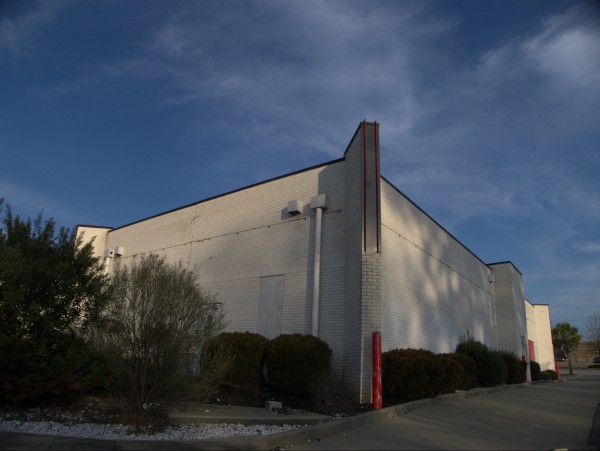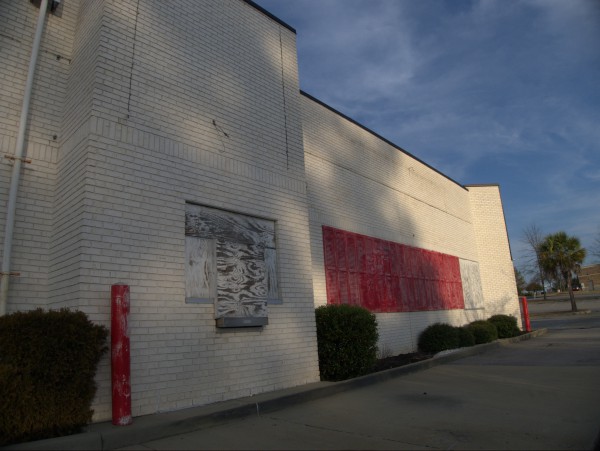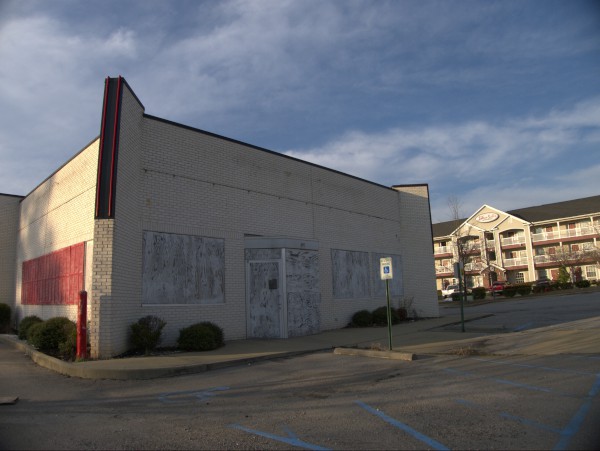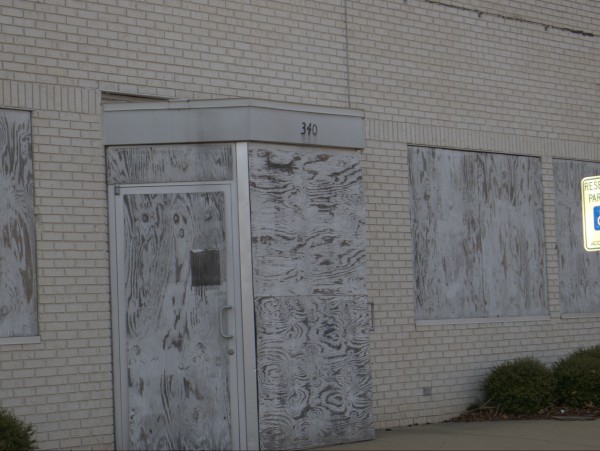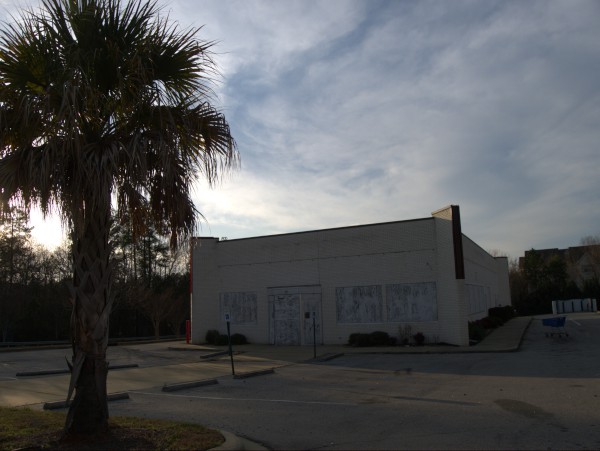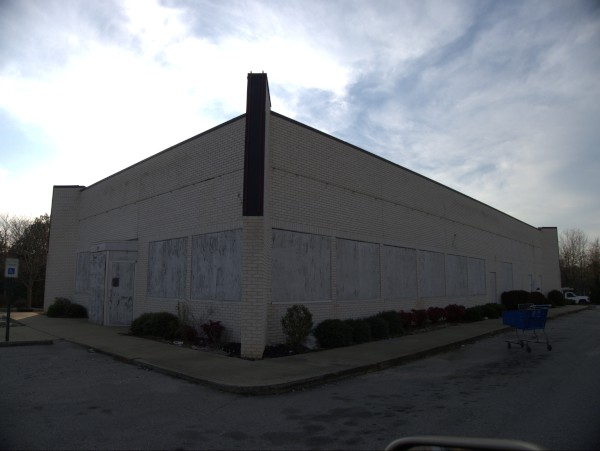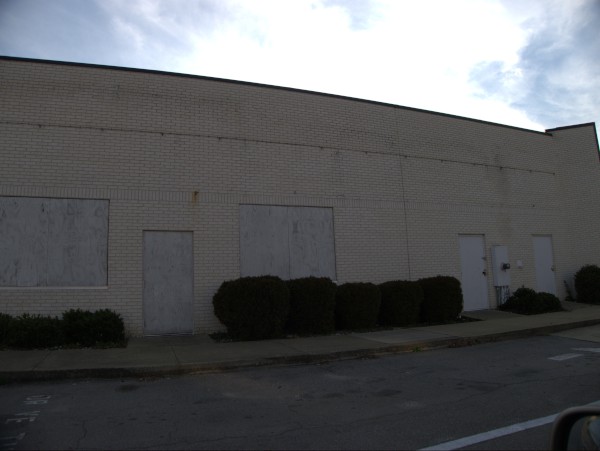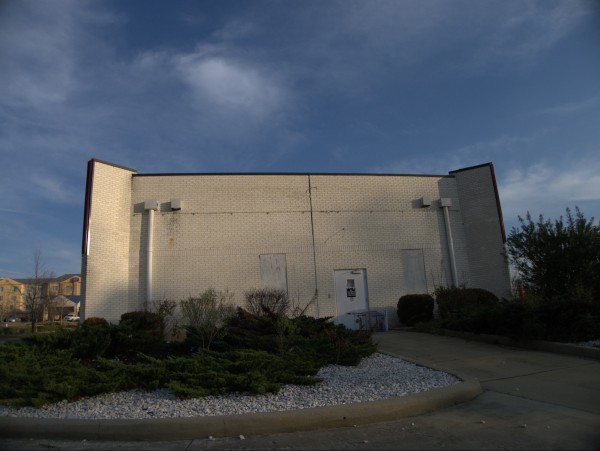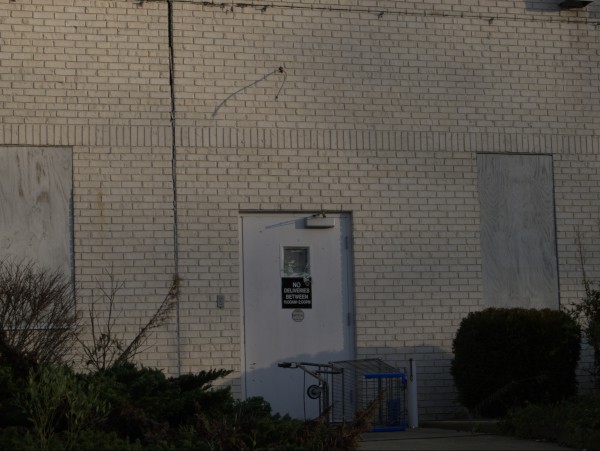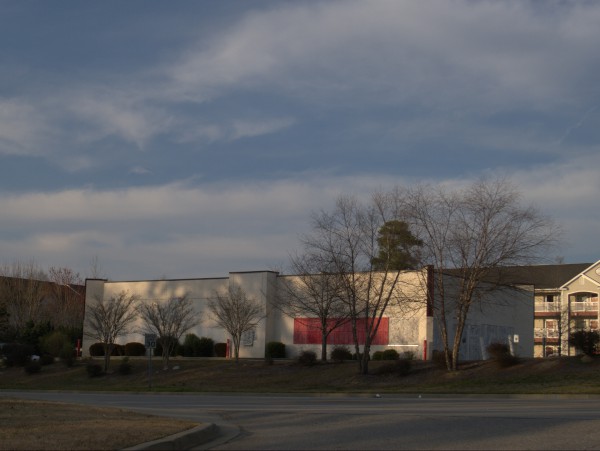 Although this Steak 'n Shake was open well past the time I moved back to Columbiana, I can't recall seeing it open at all. Indeed, I didn't even realize until it came up recently in Have Your Say that this building was the former location.
Steak 'n Shake is one of those chains I've always been meaning to try but somehow never get around to. I guess I've been closest once in LA when I used Yahoo Travel to book myself a hotel for a Van Morrison concert and found myself in an almost totally non-english speaking part of Koreatown (the hotel room phonebooks were in Korean [though the staff couldn't have been nicer!]) and it looked like a place I could understand. Somehow that didn't quite happen, and somehow I've never connected in Florida (where they have a big presence) either.
At any rate this store listed in the Feb 2008 phonebook, but not in the Feb 2010 one, so I'm saying they shut down in 2009. The building has really delapidated quickly since then, and it looks like it would take major work to get a standard second-use restaurant (Asian buffett, Lizard's Thicket etc) into there.
UPDATE 2 May 2013 -- Some of the boards have now been prised off the windows, and we can take a bit of a look inside: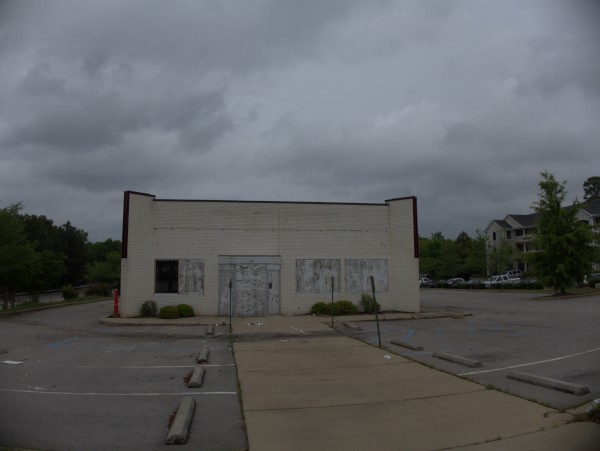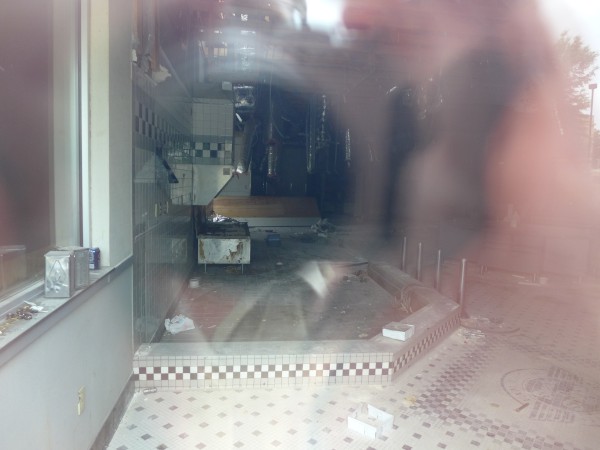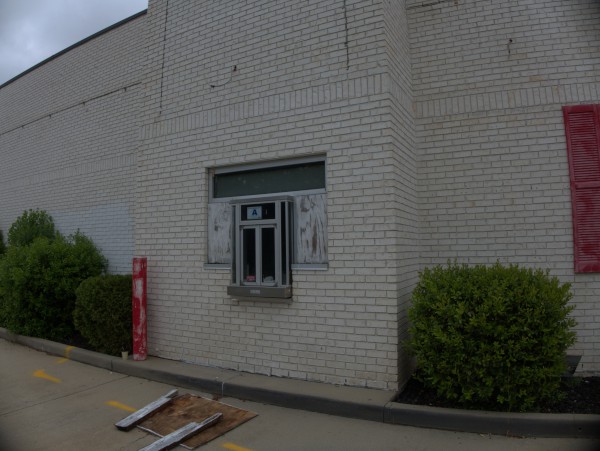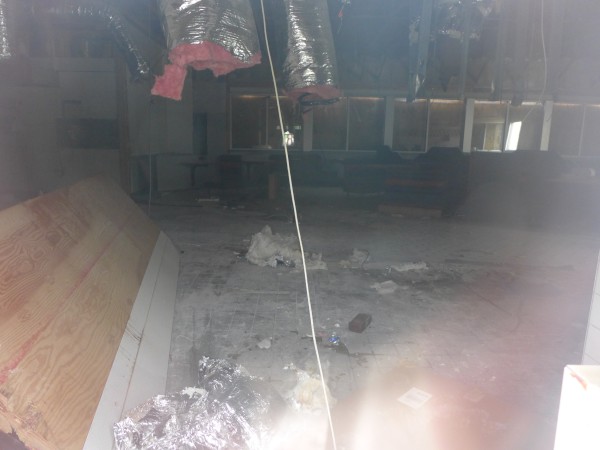 UPDATE 14 March 2016 -- Somewhere I have some pictures of this lot as vacant after the tear-down, and will post them, but as of now, it is rebuilt and open as M Kitchen (and has been for a while):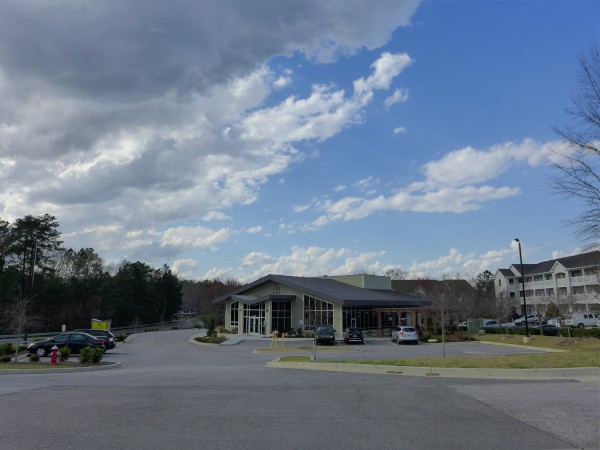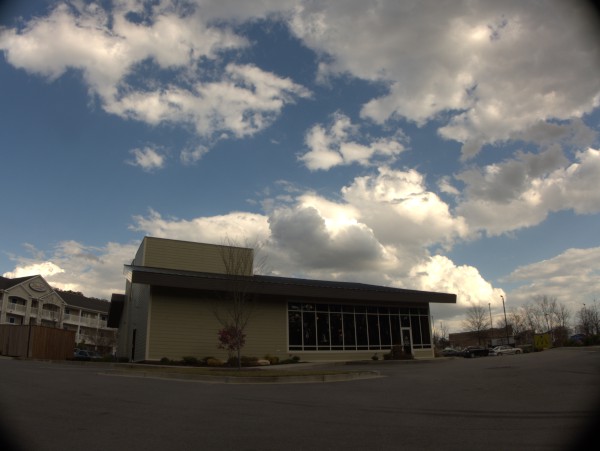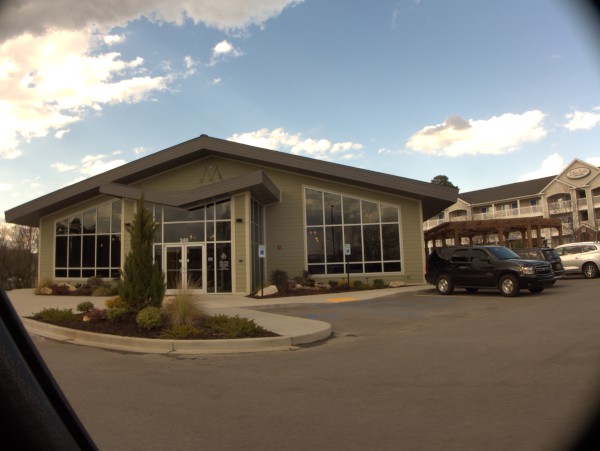 Posted at 11:10 pm in Uncategorized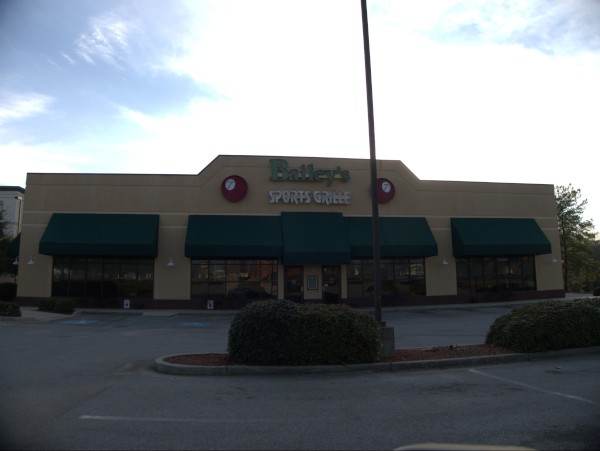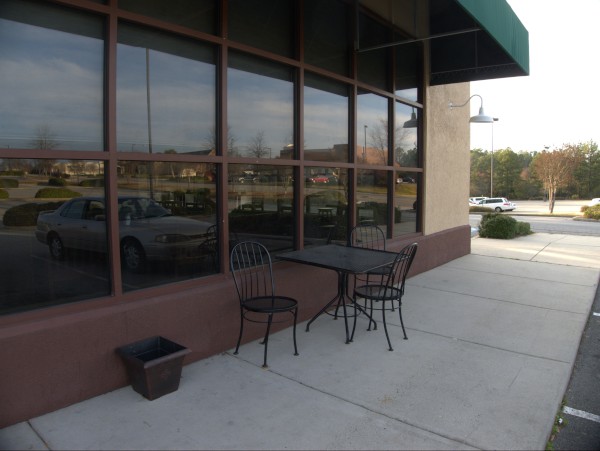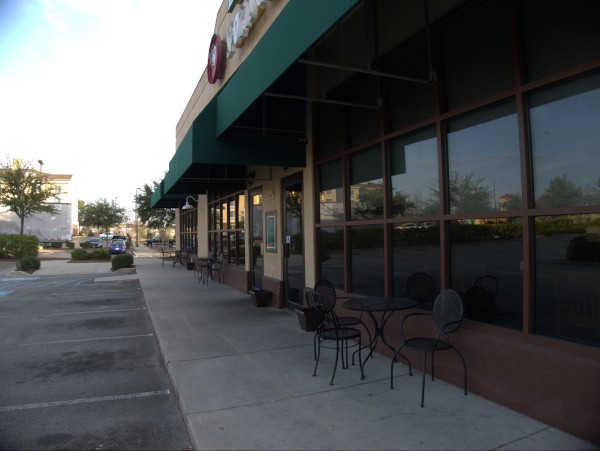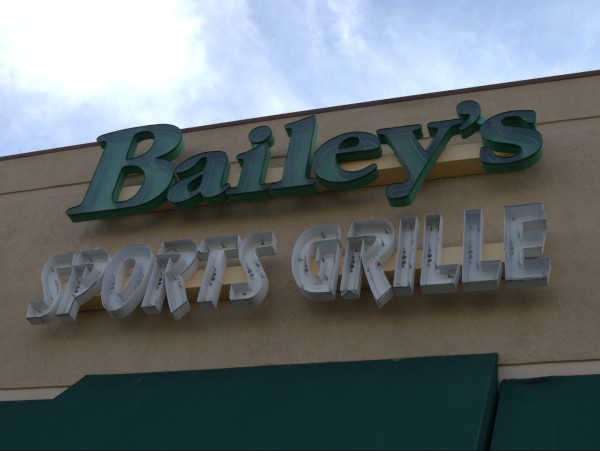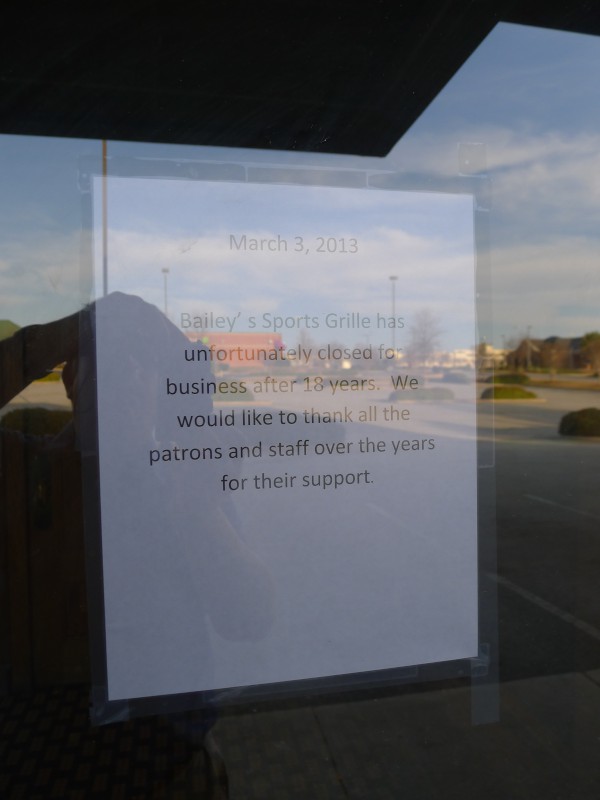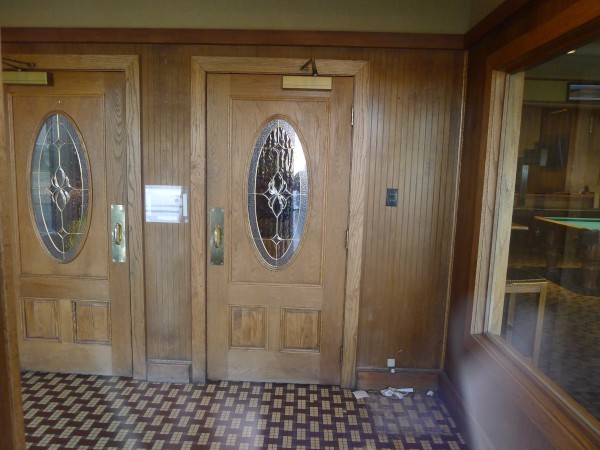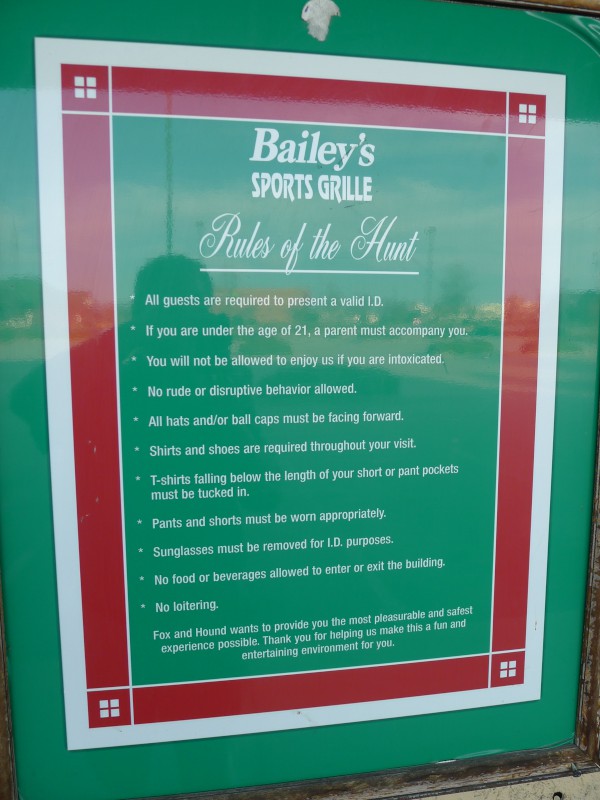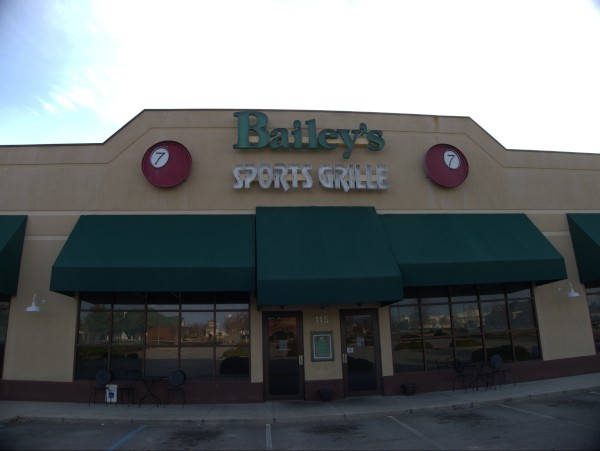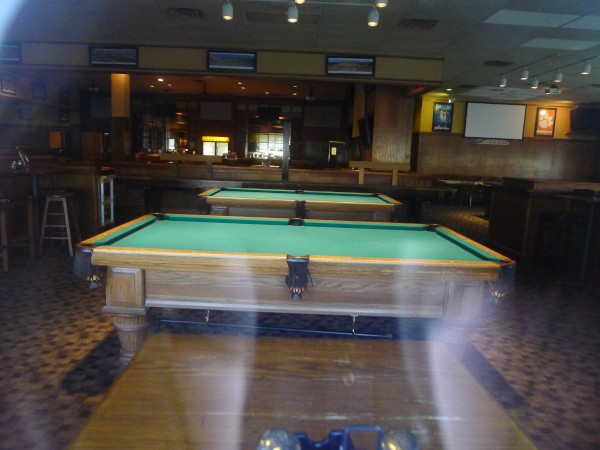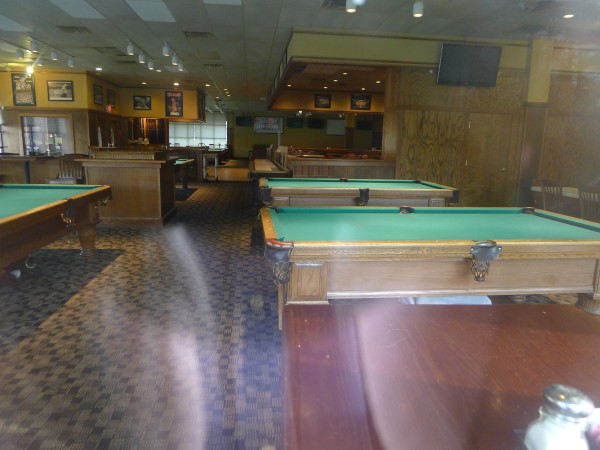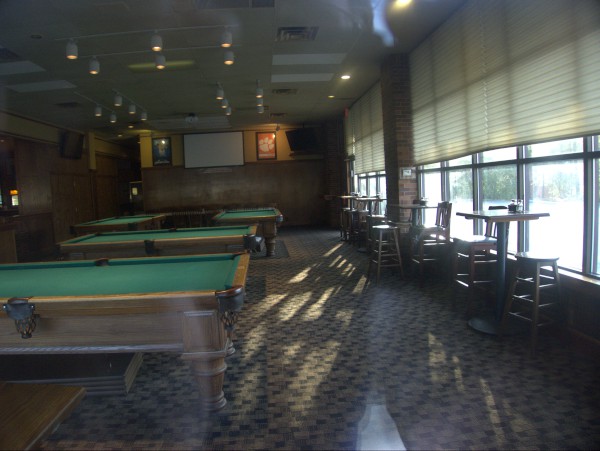 Every now and then, I go down Afton Court for the theater at the bottom of the street, which sometimes seems to have slightly different selections from most in town. Nonetheless, I was pretty much unaware that there was a Restaurant/Pool Hall just a little up from there. According to their closing sign, Bailey's had been there 18 years, which is a pretty good run, especially with all the turnover on Columbiana Drive.
(Hat tip to commenter Tom)
Posted at 12:15 am in Uncategorized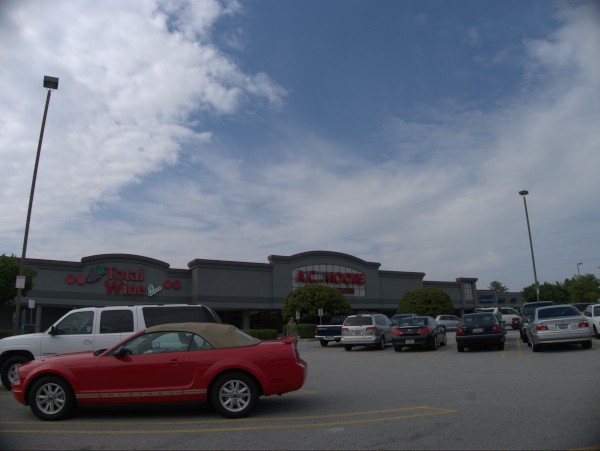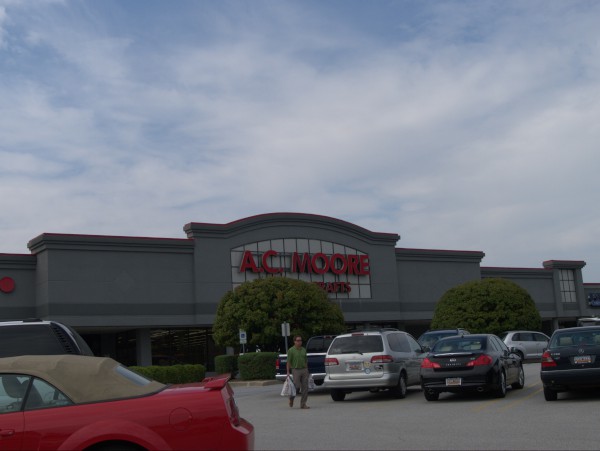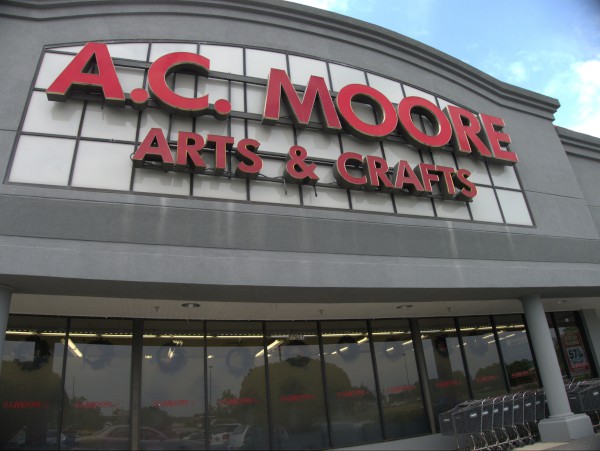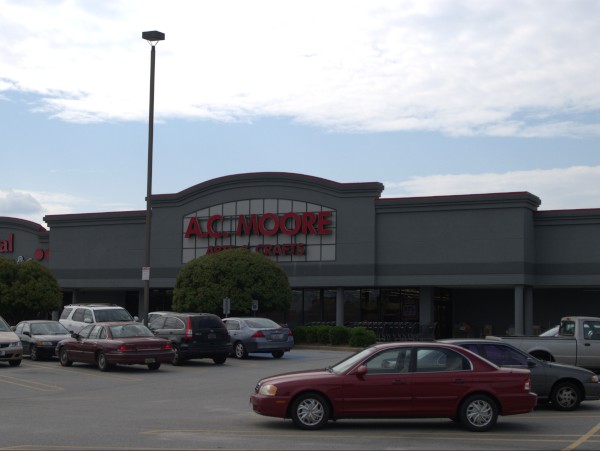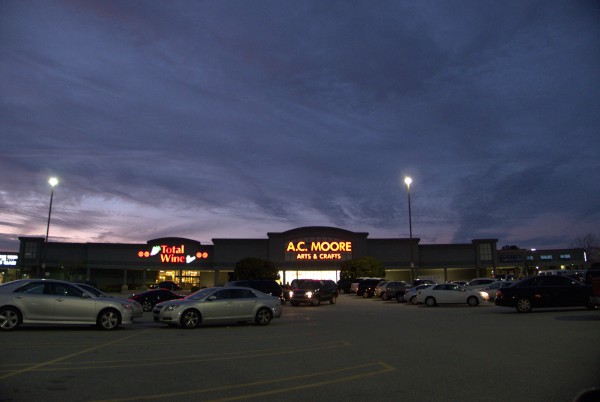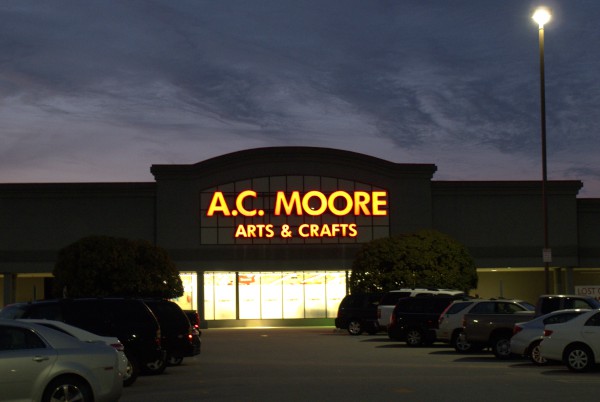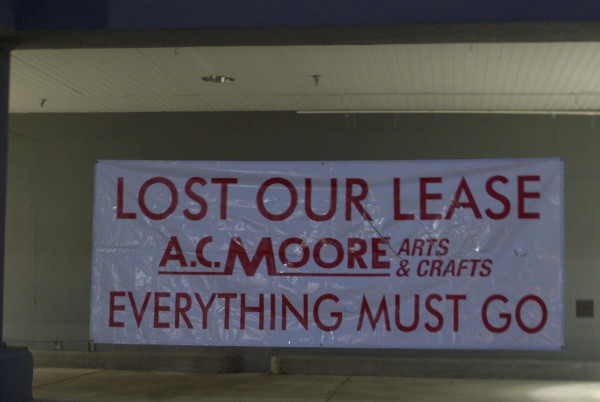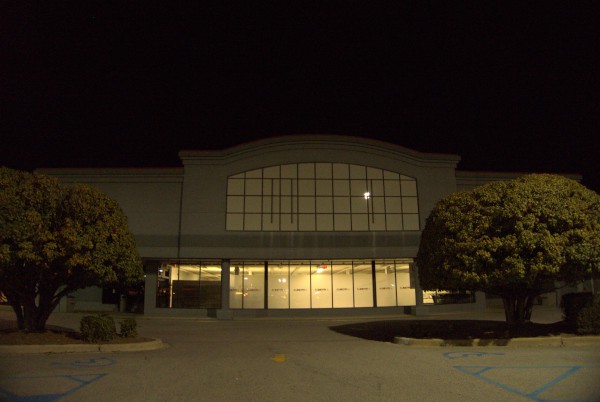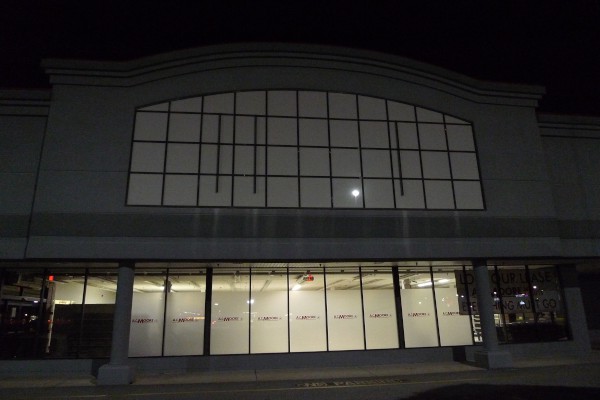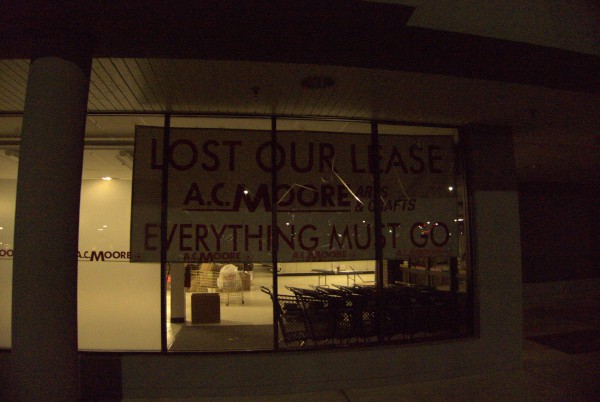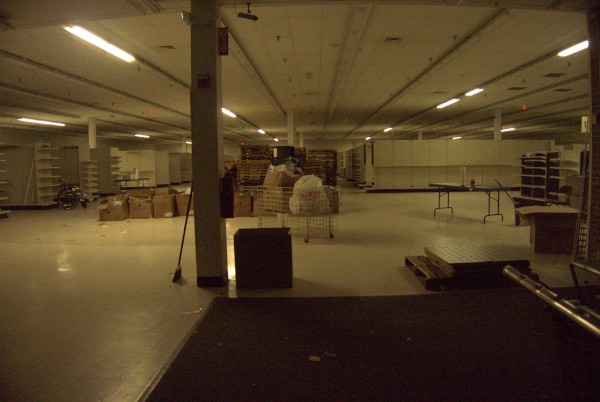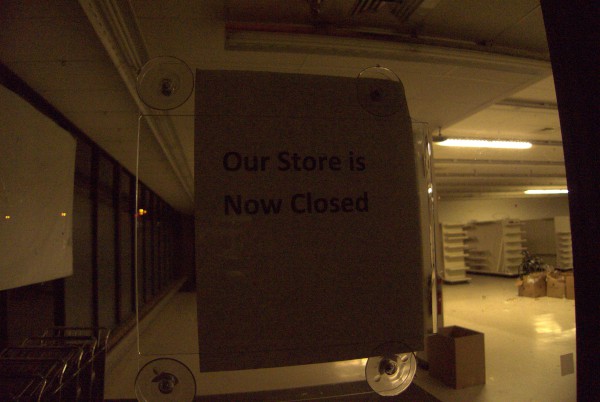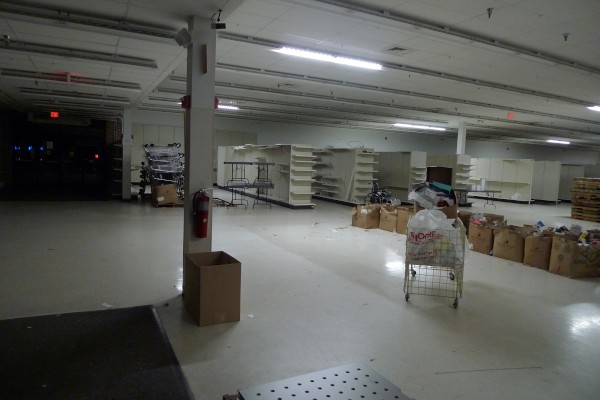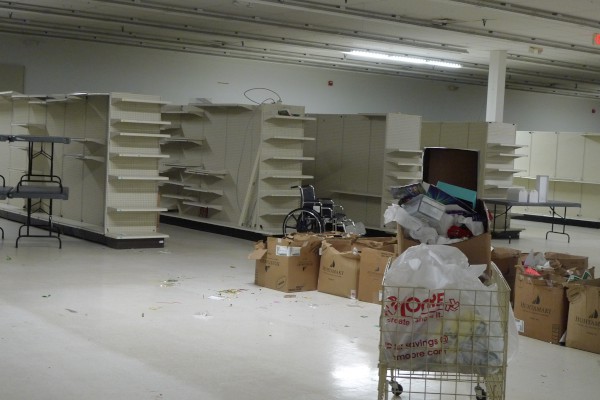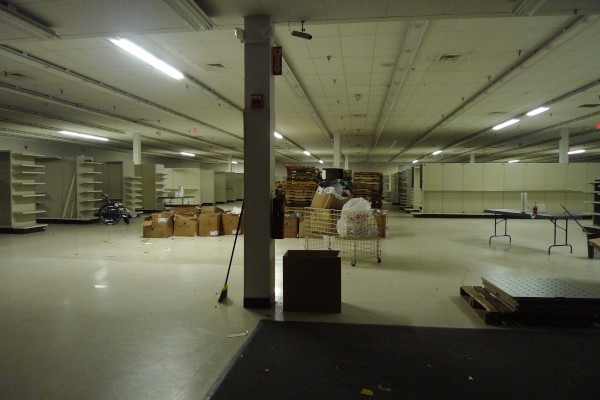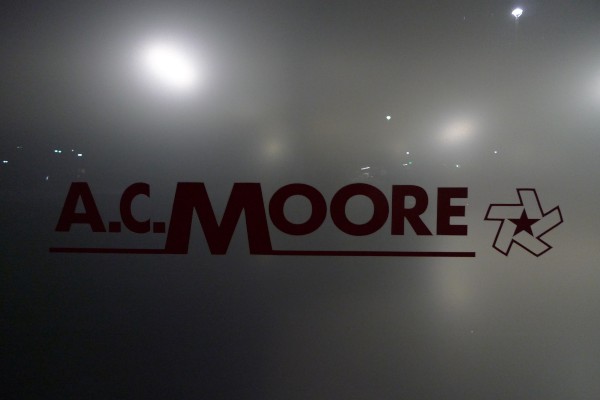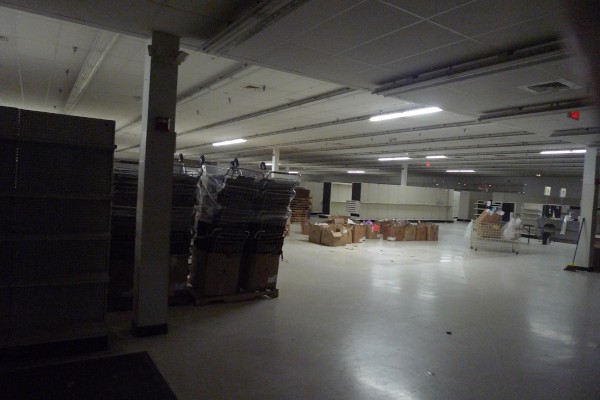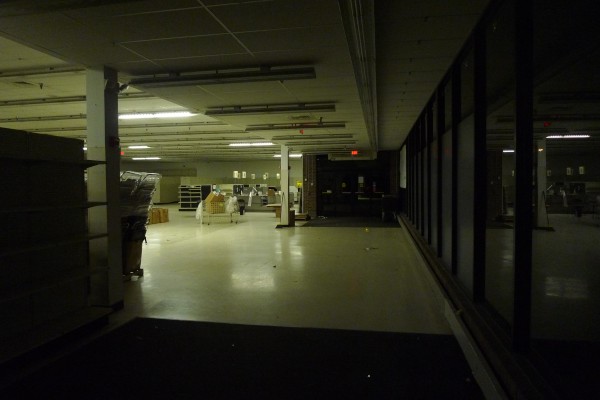 A. C. Moore was the follow-on operation to the old Harbison Bi-Lo. I never went in, but had the feeling from the name that it was probably something like Hobby Lobby. Late last year they for some reason lost their lease and had to vacate the premises. They started a sale and clearance program almost immediately, and it appears to have been successful based on how little is left inside...
I find it curious that they were let go as the plaza is not completely sold, and it will take a special store to get shoppers to brave the traffic and make it a destination, something that that apparently did not apply to the grocery store.
I thought I had some daylight pix of the store after the closing was announced, but they seem pretty well hidden at the moment.
(Hat tip to commenter Tom)
Posted at 12:20 am in Uncategorized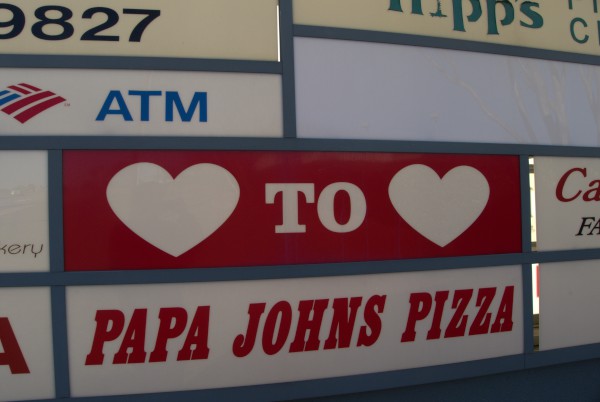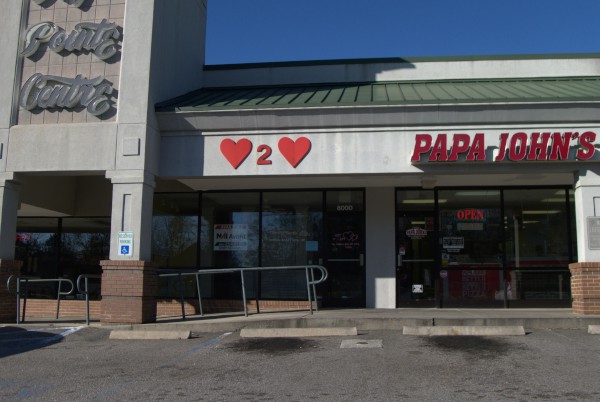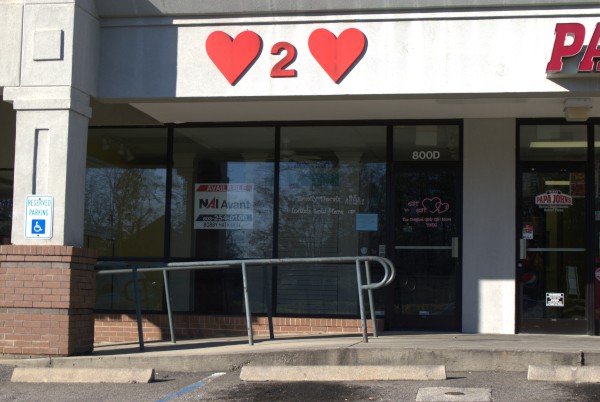 Here's a heart-themed post for Valentines..
I don't know a lot about Heart 2 Heart (or "♥ 2 ♥" as the sign would have it) other than it was apparently a gift shop, sat in the old Piggly Wiggly Plaza on Lake Murray Boulevard and closed in 2010. The local news site has this and other locations up for comments on what should go there...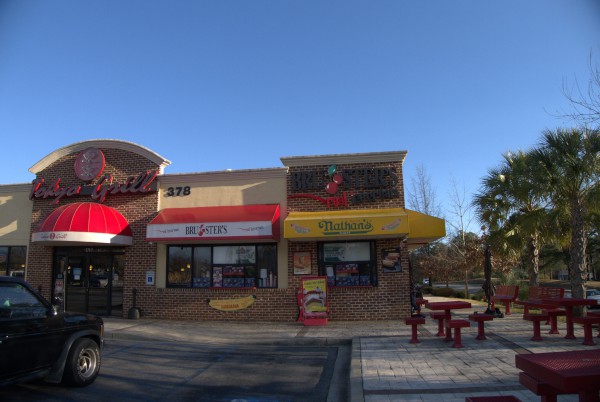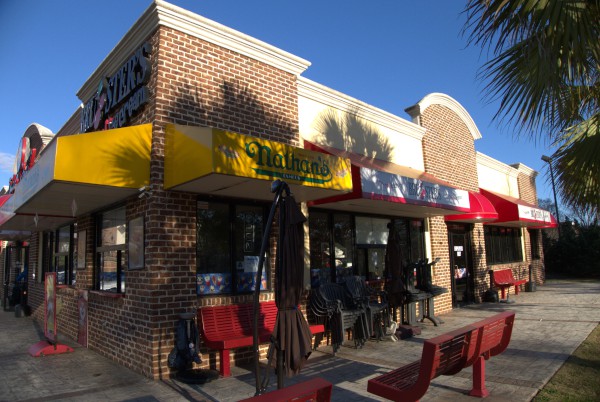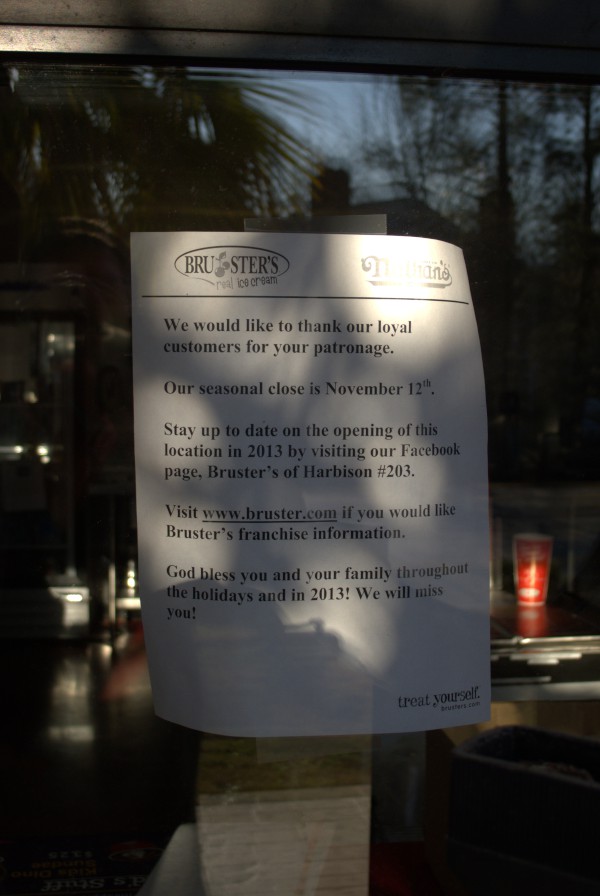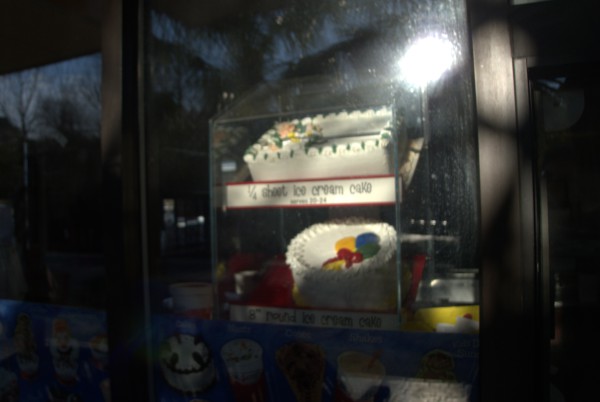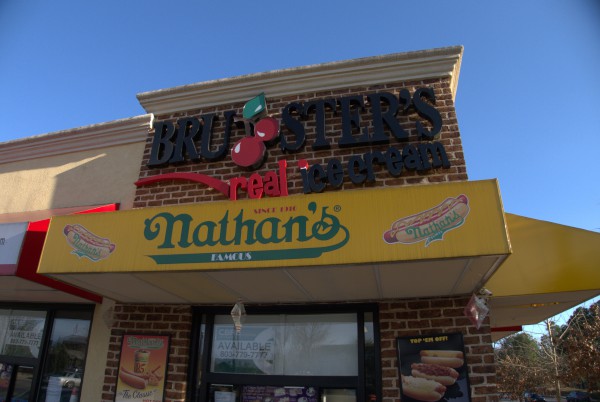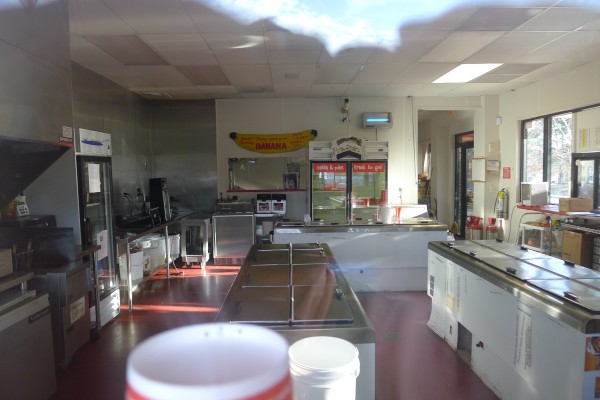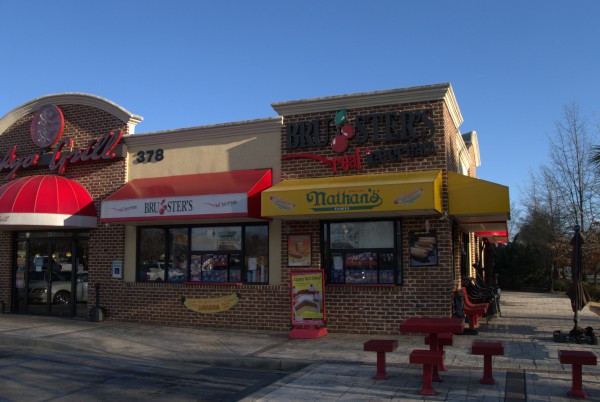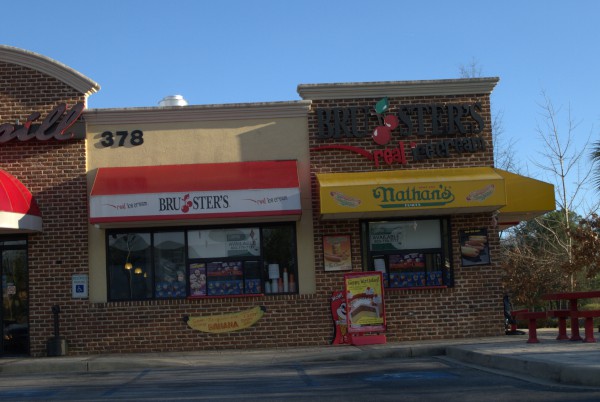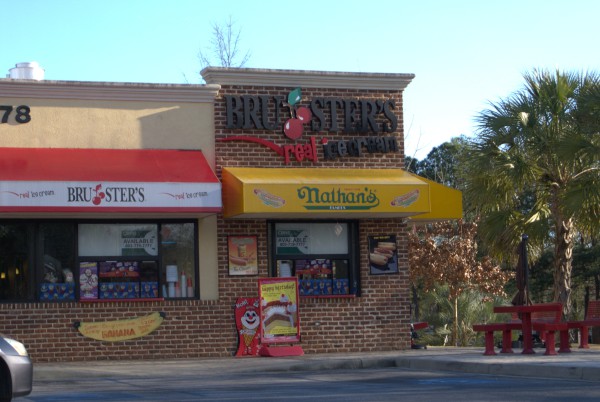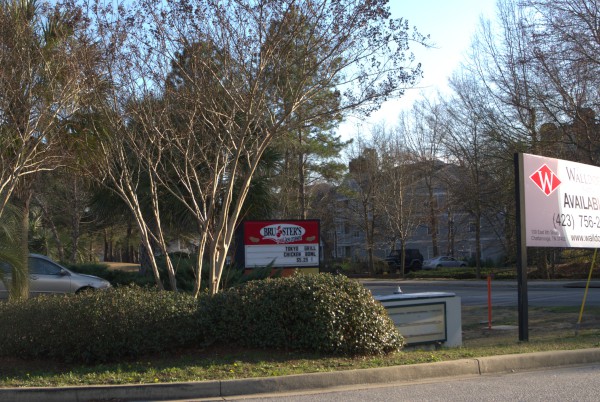 While their closing note is hopeful, the real estate sign in the window and their recent facebook traffic is not. It looks like this combination Bruster's Real Ice Cream and Nathan's Famous on Columbiana Drive is gone.
I don't think I've ever had a Nathan's frank, but the few times I've had Bruster's ice cream, it's been perfectly fine. I do rather question their no-dining-room concept. I think that hurt the one on Beltline and the one in Murrells Inlet. This one actually seems to have more in the way of picnic tables and outside benches than those did though. I wonder too if some of these Columbiana/Harbison places are a victim of the Yogi Berra Effect:
Nobody goes there anymore, it's too crowded.
It was not a particularly peak time when I took these pix, and it was still a bit of a wait to turn left into the complex -- and that's when I had made it that far. Another trip to look into the reports of Chick-Fil-A closing in the mall got aborted when I came down the hill from St. Andrews Road and saw the backup from Bowers Parkway on -- I just pulled a you-ie and 180-ed out of there..
(Hat tip to commenter Mike)
UPDATE 3 October 2018 -- As mentioned by commenter Tom, and as you can (barely) see in the picture below, this is now a Tony's Pizza: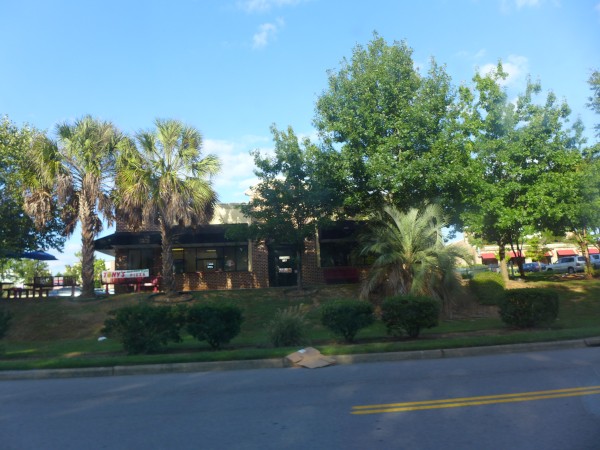 UPDATE 30 August 2021: Updating tags.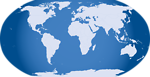 Posted at 12:05 am in Uncategorized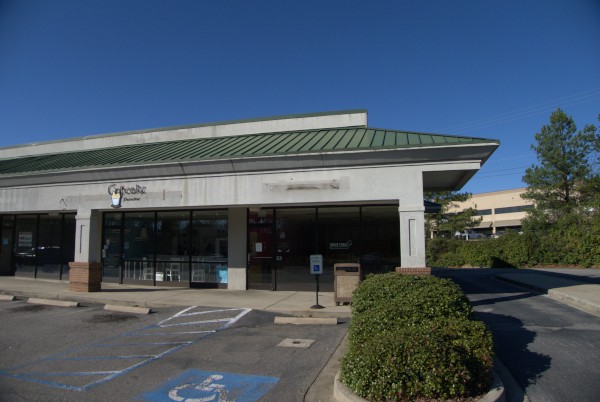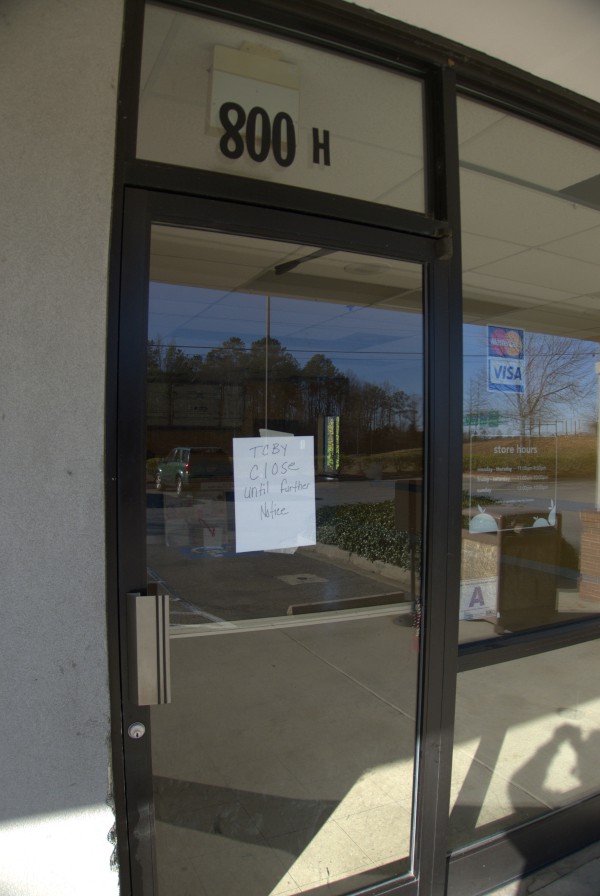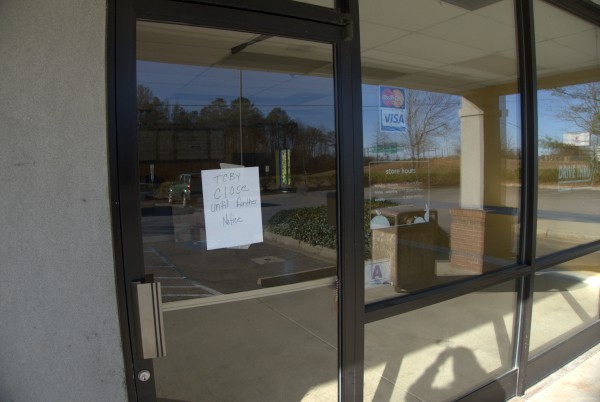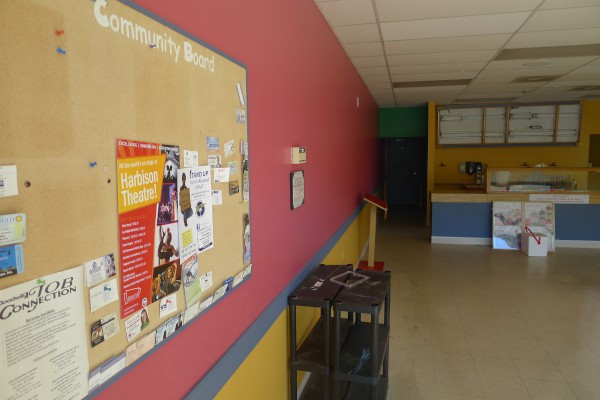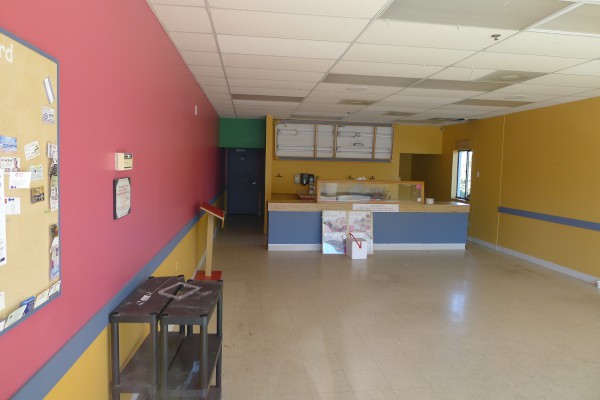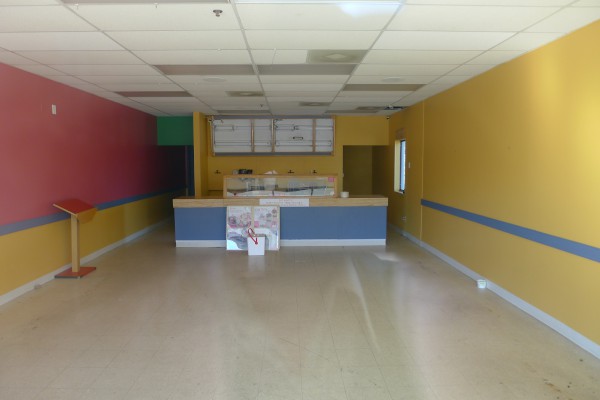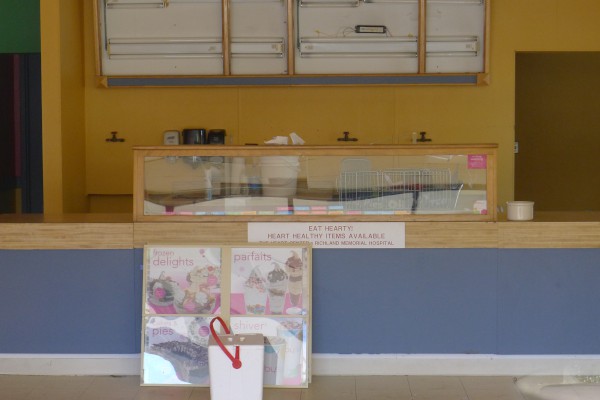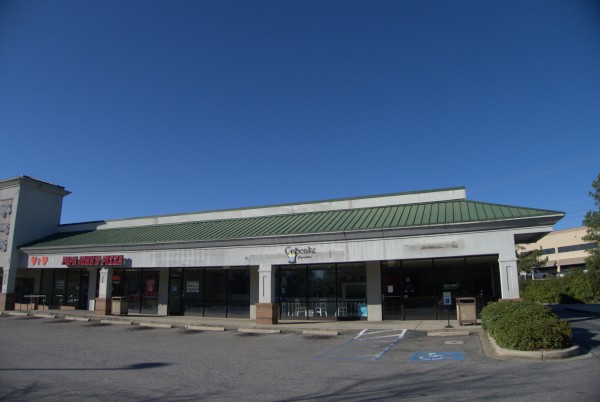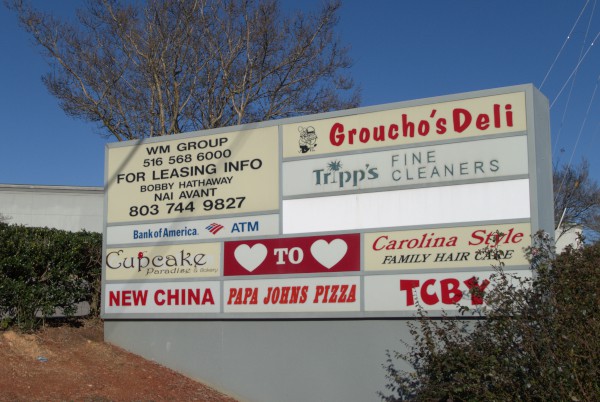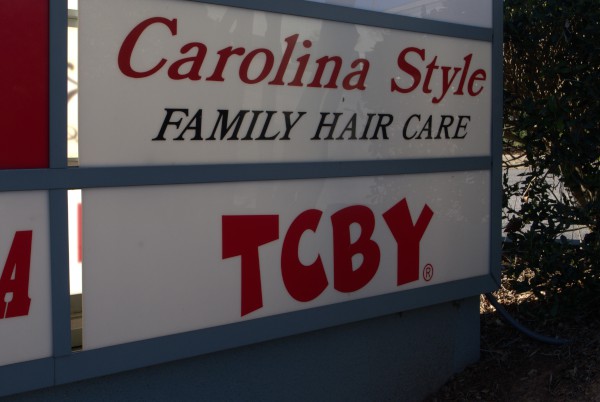 I'm pretty sure that when I first became aware of TCBY, their advertising slogan was This Can't Be Yogurt!. That's because at the time(I'm thinking maybe mid 1970s), yogurt, to the extent that anybody knew what it was at all, was thought of as a sour-ish dairy ingredient, something along the lines of sour cream or cheese. Certainly not something you would eat by itself, or for desert.
That certainly changed over the years, and gradually it seemed that the TCBY slogan became The Country's Best Yogurt!. Personally, while I like non-frozen yogurt, I never really was a huge fro-yo fan, and in particular if I walk into a shop and every spigot is "low" or "no" fat, I walk out again. Give me some high fat ice cream or soft-serv instead..
At any rate, this TCBY location hung on in the shopping center at the corner of Lake Murray Boulevard and Columbiana Drive for a good few years after the anchor Piggly Wiggly closed. I'm not sure of the exact date, but given that it was reported early in January 2013, the end of 2012 makes sense.
(Hat tip to commenter Soxinsc)