Archive for the 'Columbia Mall' tag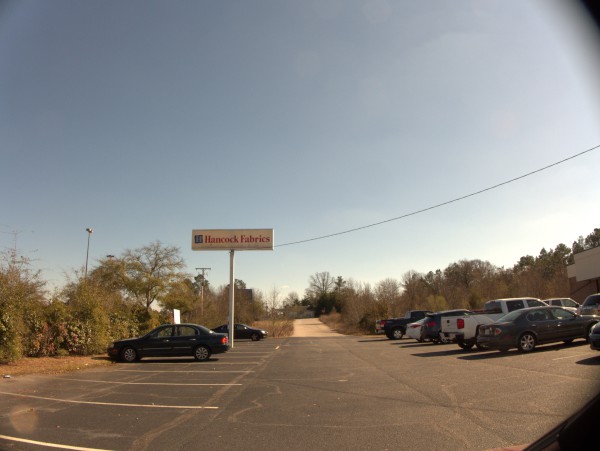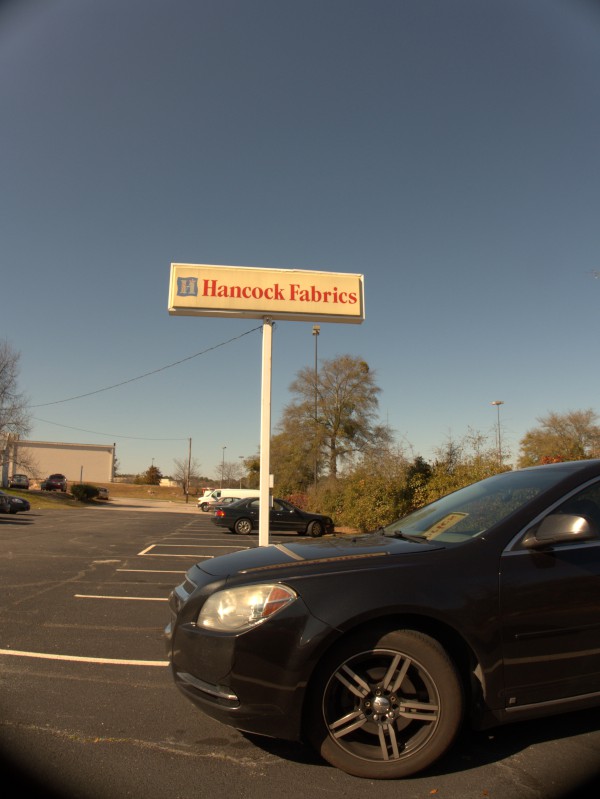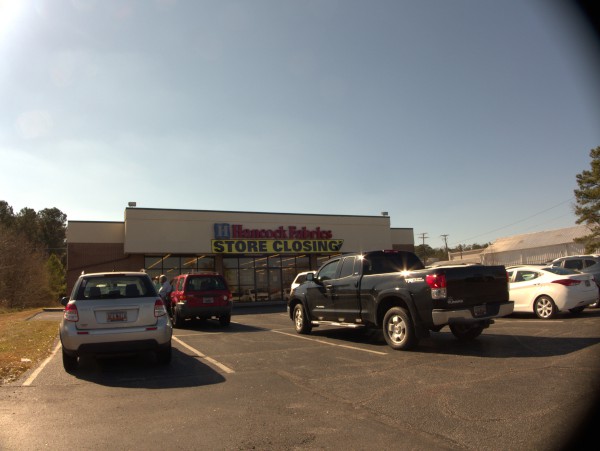 I noticed the other week that this fabric and sewing supply store in what is more or less a Columbia Mall outparcel is closing. I have not been in a fabric store in decades, but I remember very well that when my mother used to take us shopping and we went into one, they air would be so heavy with dye fumes from all the bolts of cloth that our eyes would start to water almost immediately.
The chain website says that there is a nother Columbia store in Harbison.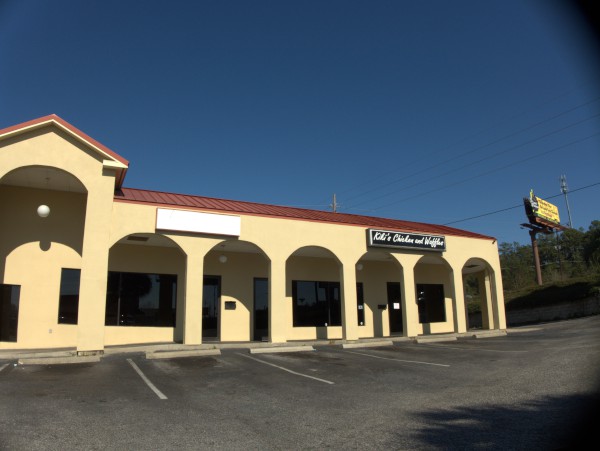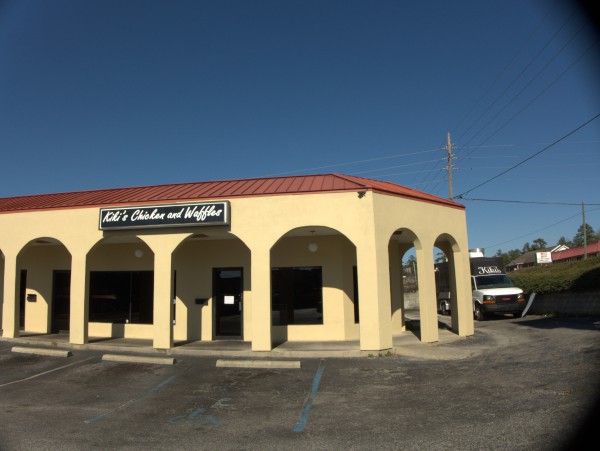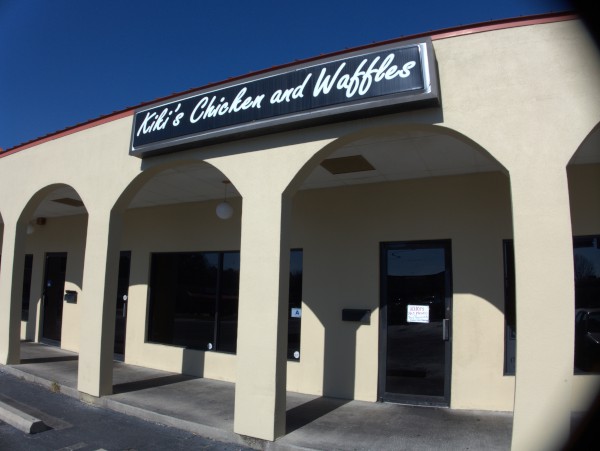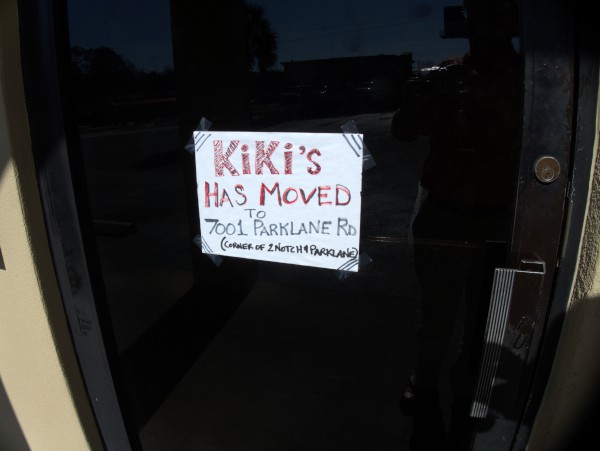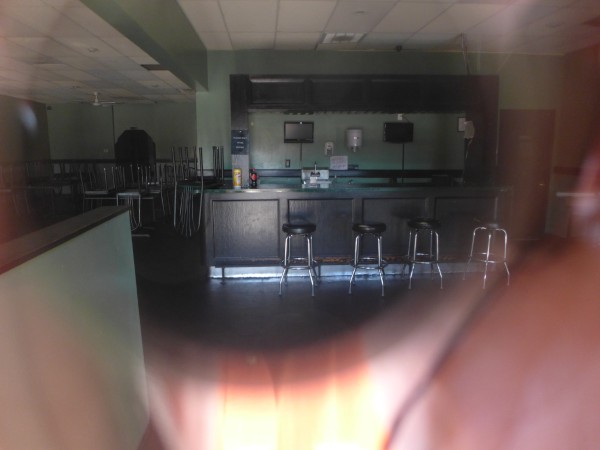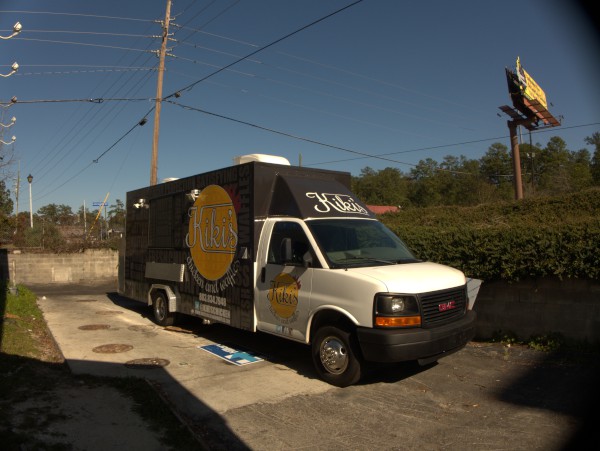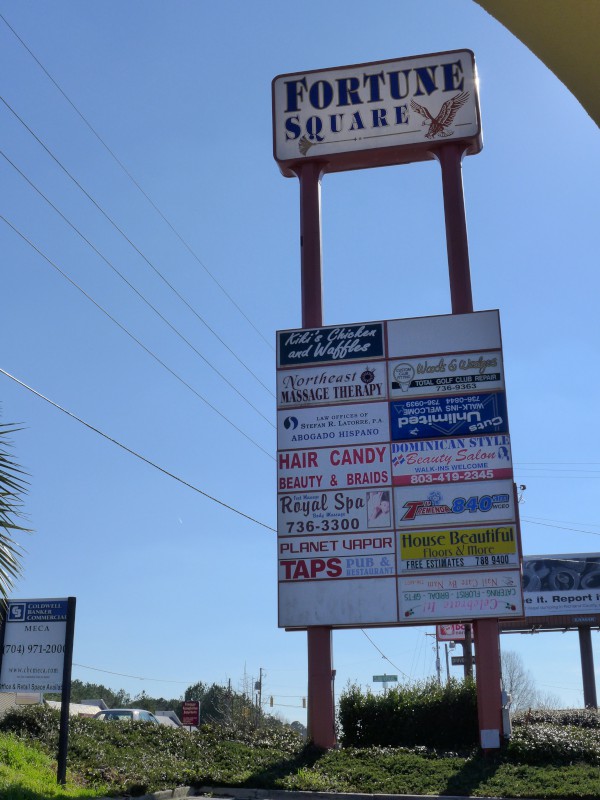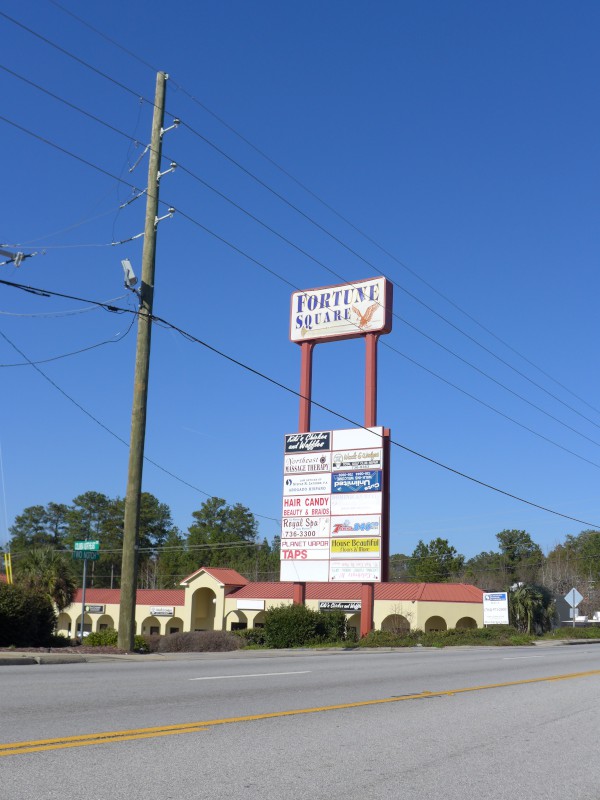 Soul food purveyors Kiki's Chicken & Waffles have left their old, cramped, digs in Fortune Square, and have moved into the old Sticky Fingers location at Columbia Mall.
Judging from the parking lot Sunday 6 March, they will have no trouble filling the larger building..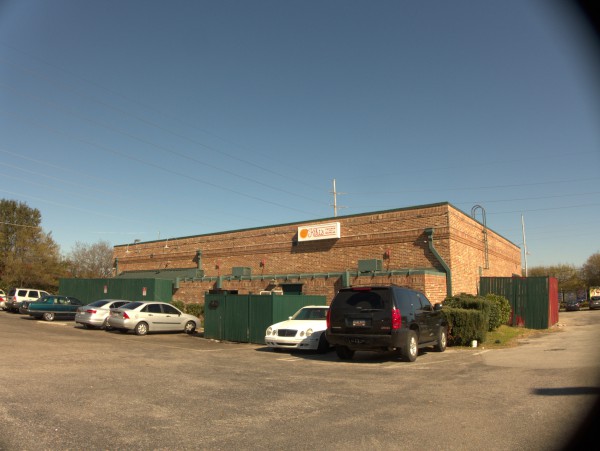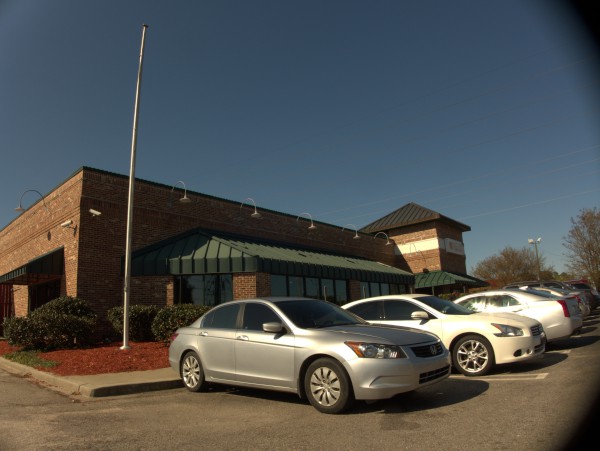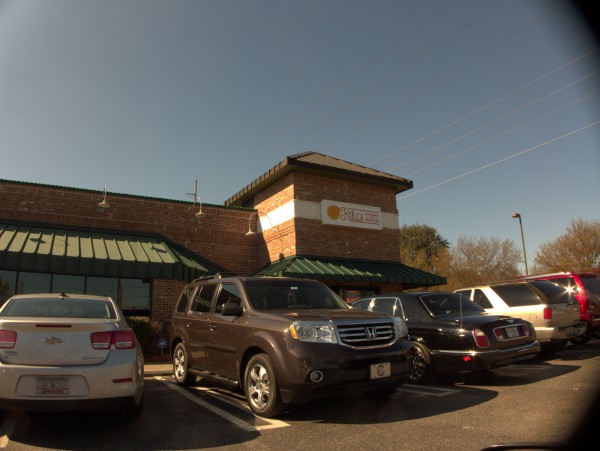 Posted at 11:01 pm in Uncategorized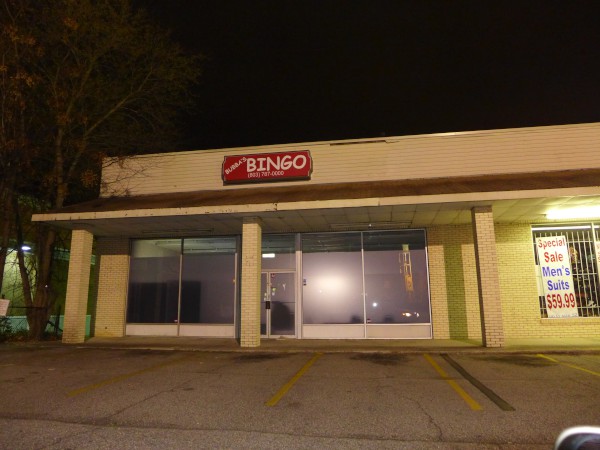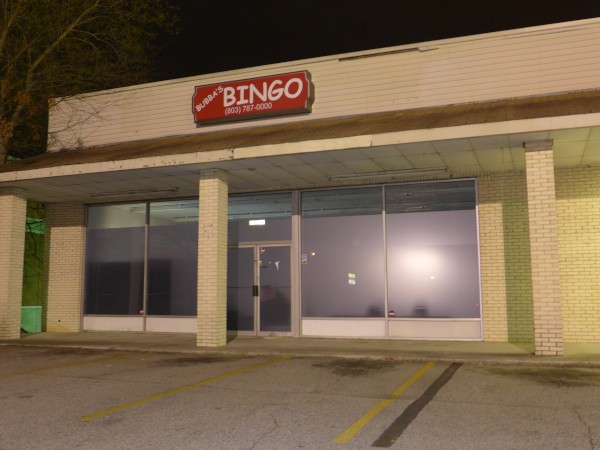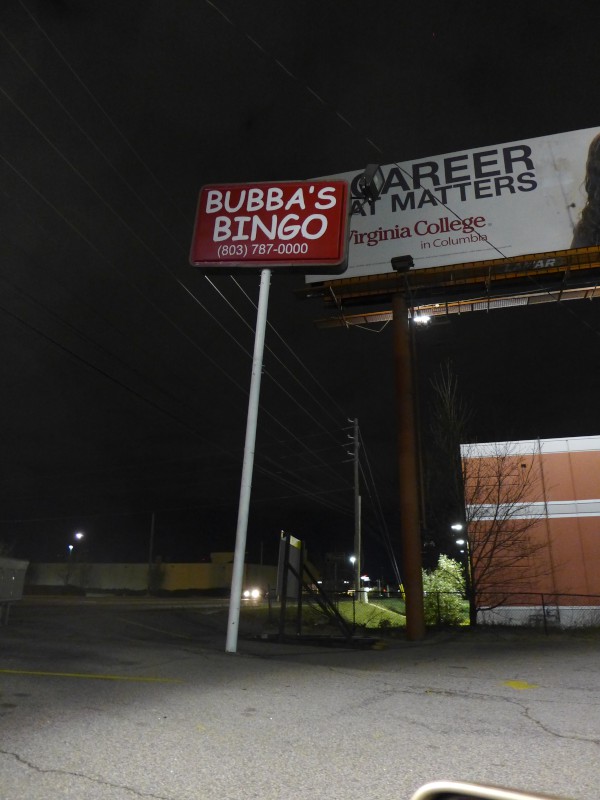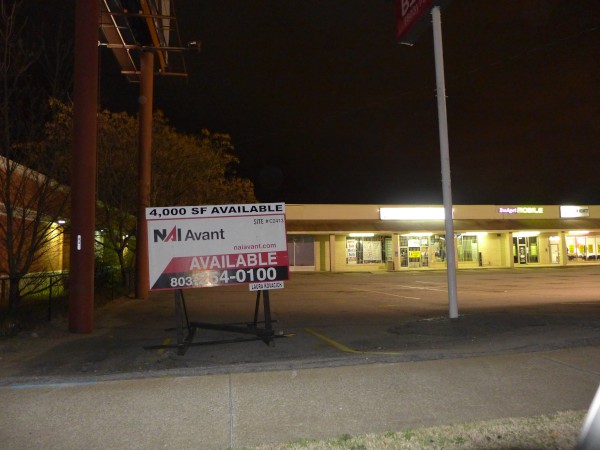 O-23..
This former bingo hall is in the strip on Two notch which backs up againgst the original Best Buy and has stoplight access at the Columbia Mall perimeter road. Interestingly, Best Buy itself has no access to this stoplight. It always surprised me a little that they didn't negotiate some sort of cut through for that..
Apparently Bingo is, or at least was, pretty popular in Dentsville, as this place is only a few blocks from this former parlor on O'Neil Court.
Note the phone number -- It's not PENNsylvania Sixty-Five Oh Oh Oh, but it's close.
Posted at 11:17 pm in Uncategorized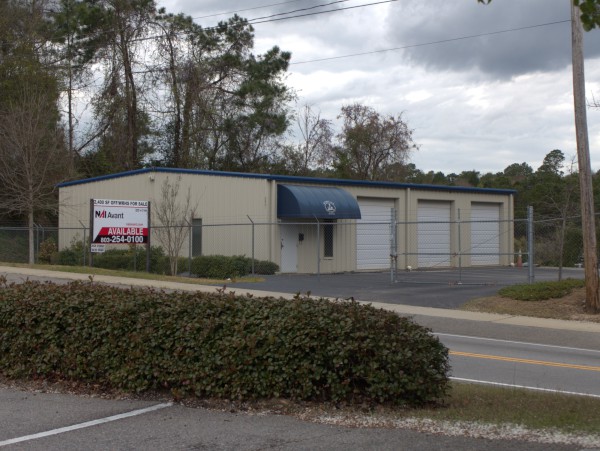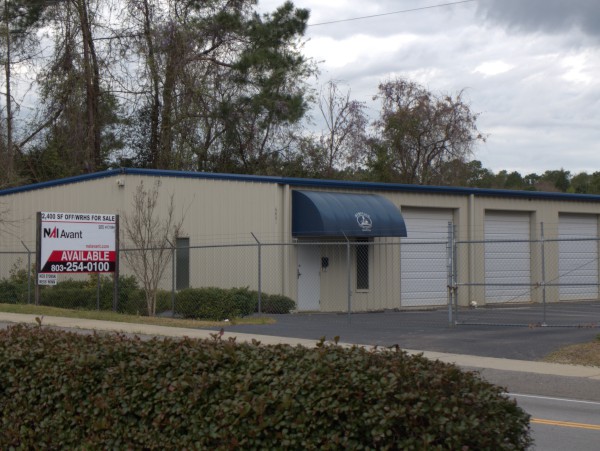 This address on the North side of Shakespeare Road near Columbia Mall and almost across from Wood's Wonderland was once, according to the Secretary Of State's office Howard & Riley Real Estate & Insurance. That would have been back in the late 1960s and 1970s.
However, LoopNet says the current building wasn't built until 2005, so there must have been an older structure there at one time. (This would have been the Pink House era on Shakespeare). I don't know what the property was used for in the interim, but the last tenant was Heritage Elictrical, which has apprently moved to Elgin.
Posted at 10:13 pm in Uncategorized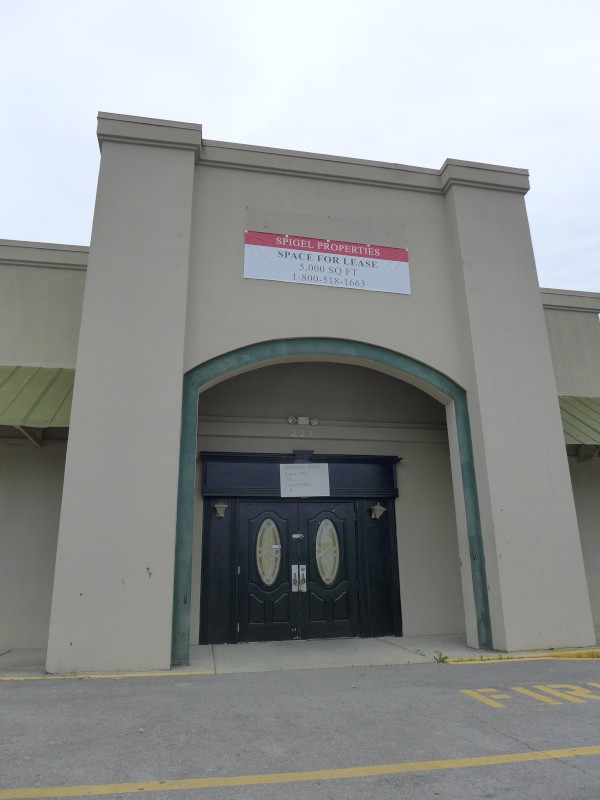 At one time this corner storefrong in Capitol Centre was one of my favorite restaurants Cucos Mexican Cafe. I believe it's been more since then than the two businesses I currently have on the post title, C & V's Sports Cafe and Elements, but that's all that google is coming up with for me now.
Anyway, I noticed on my last drive through that it is empty again, and is due shortly to become a Bingo hall.
Posted at 11:02 pm in Uncategorized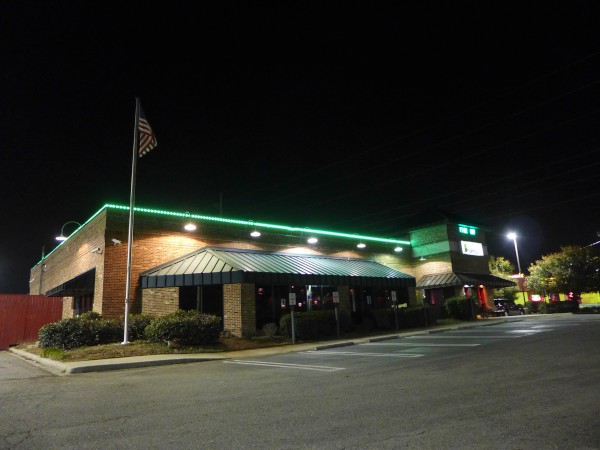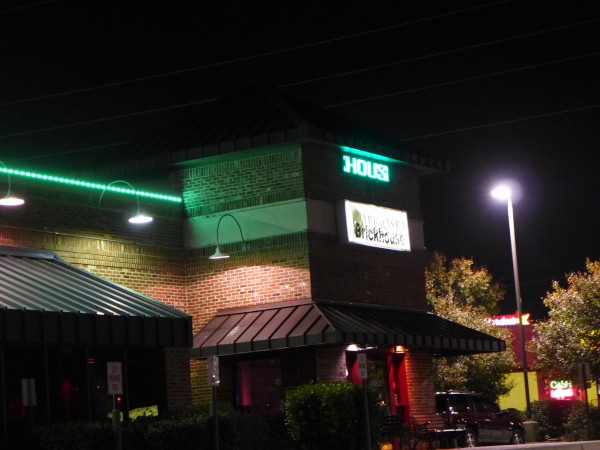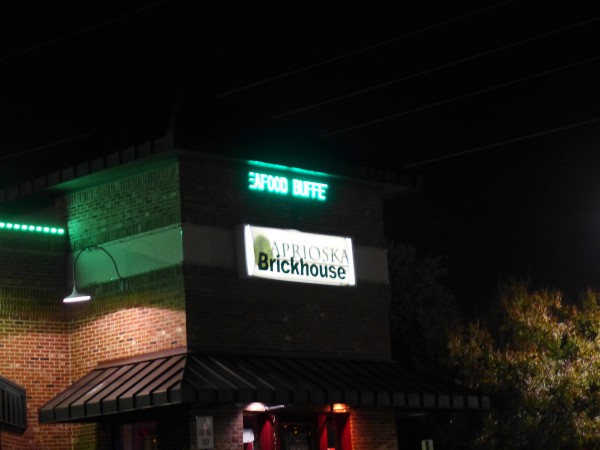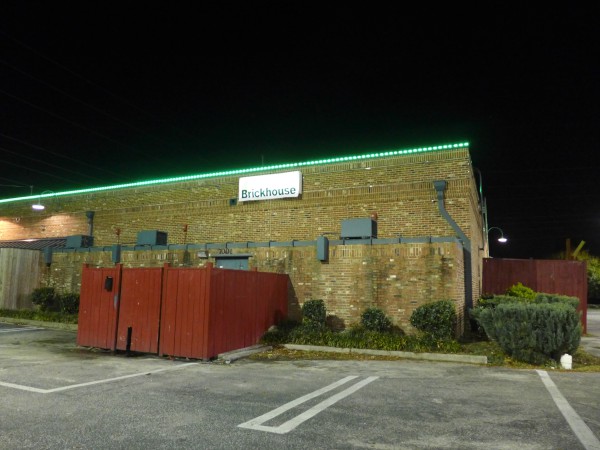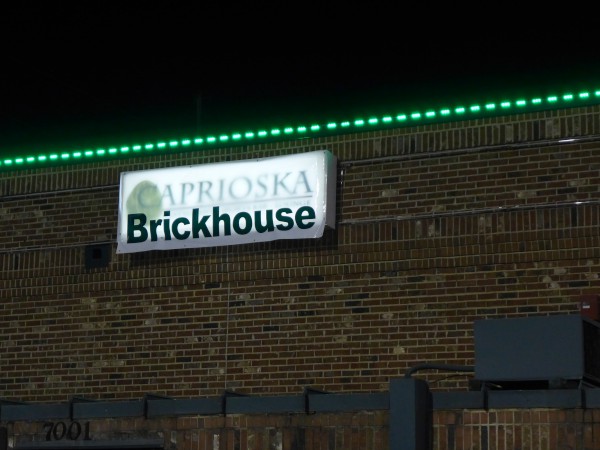 I noticed this evening as I was driving by Columbia Mall that there were no cars visible in the outparcel parking lot of Caprioska (the old O'Charleys / Sticky Fingers location). For a Friday evening, that seemed odd, so I turned in.
Taking a tour of the parking lot revealed that the place is open, but as Brickhouse, not Caprioska.
The Caprioska web site is as succinct as any I've ever seen, and their Twitter feed and Facebook page lead me to believe that they closed some time between 15 and 20 November 2013.
In the beginning, I think this place was to be sort of a Brazilian spot, but reviews indicate that changed over time.
Posted at 10:42 pm in Uncategorized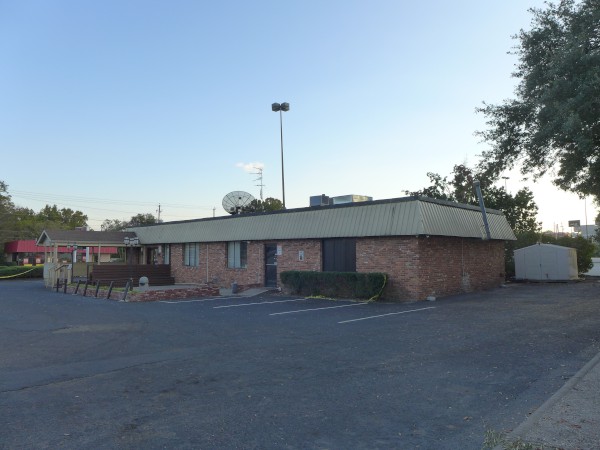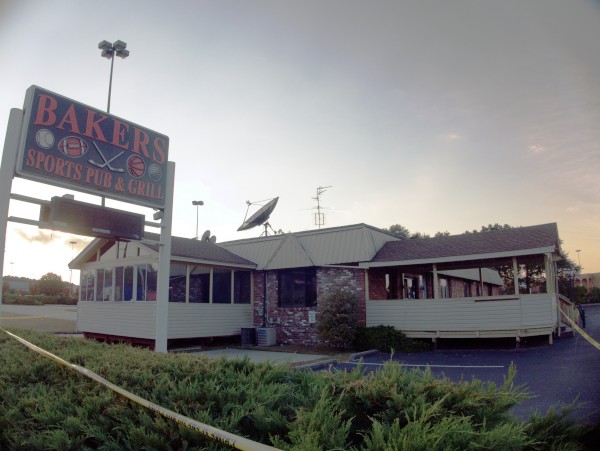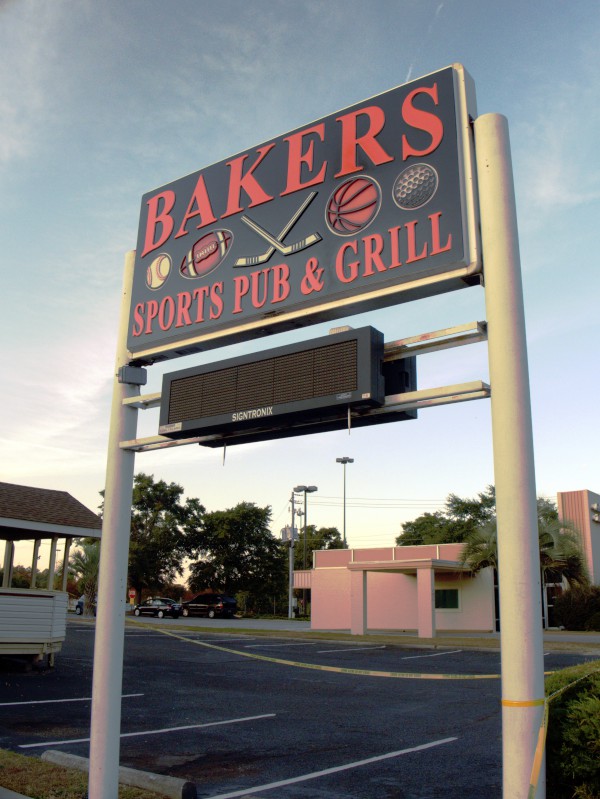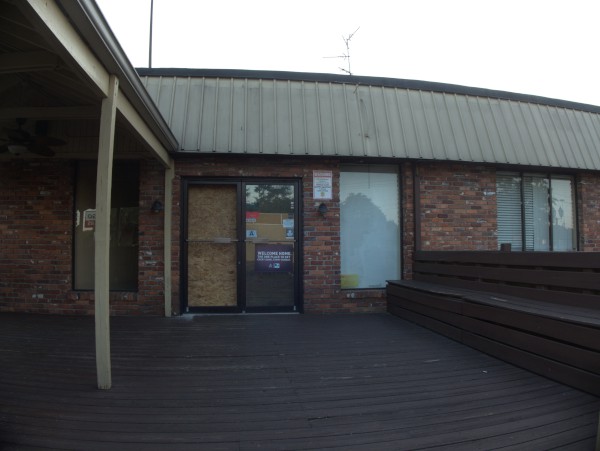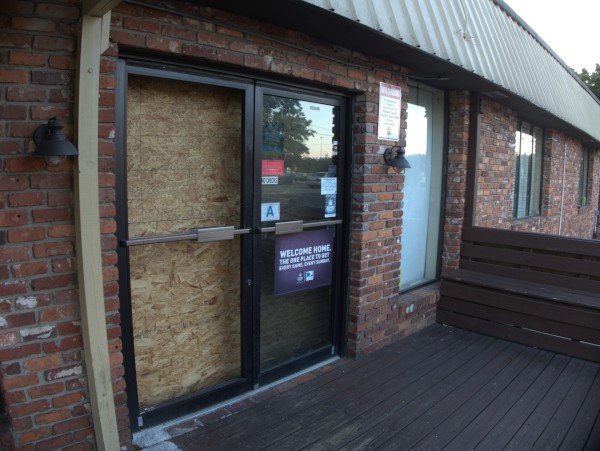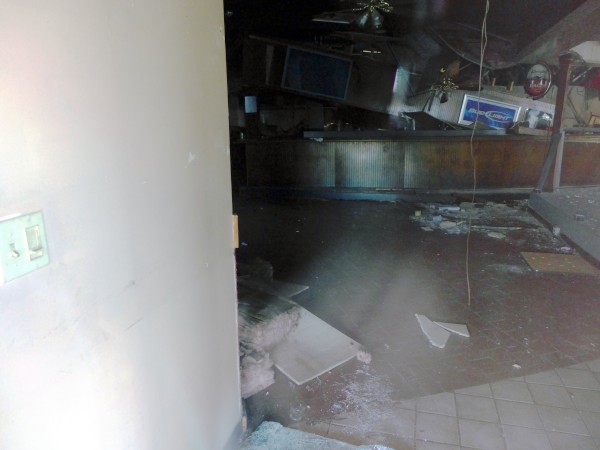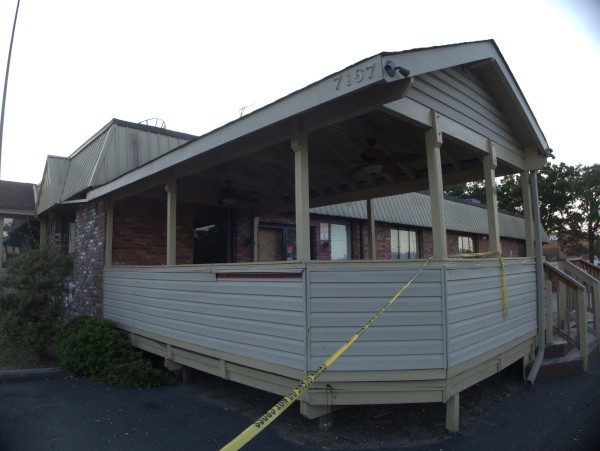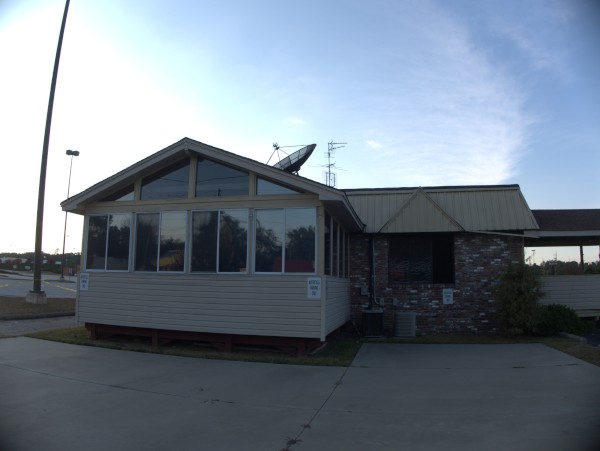 Wow!
When commenter badger mentioned that the Columbia Mall outparcel Bakers Sports Pub & Grill appeared to be closed, I thought I might run over there after work to take a look. I certainly did not expect what I found.
On the east side of the building, things looked almost normal, but I noticed as I walked over from my car to the front door that part of the entrance was boarded over. Then I just figured that this was not a business related closing, but that probably they had had a fire. Looking in through the door though, there were no burned sections, just a lot of devastation.
Then I got off the porch and noticed the crime scene tape around the front and west side of the building. Then, walking around (outside the tape boundry..) I saw this: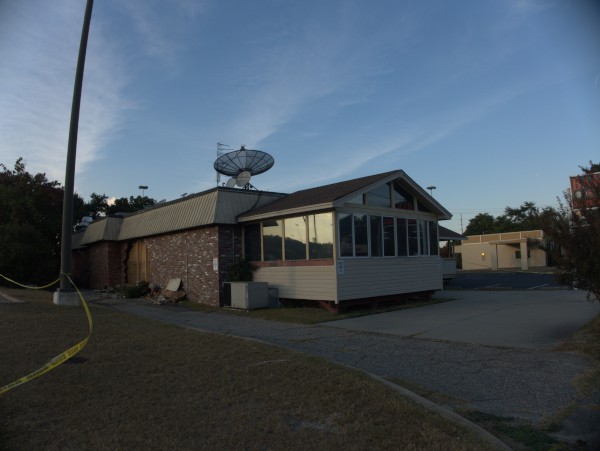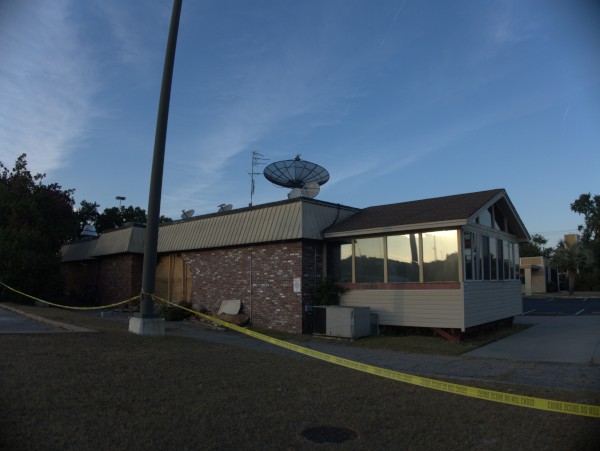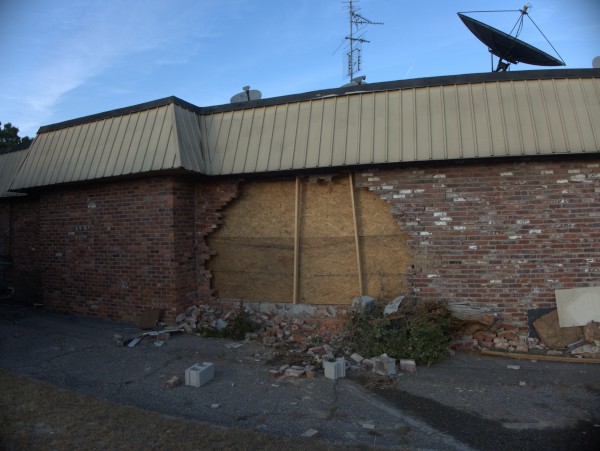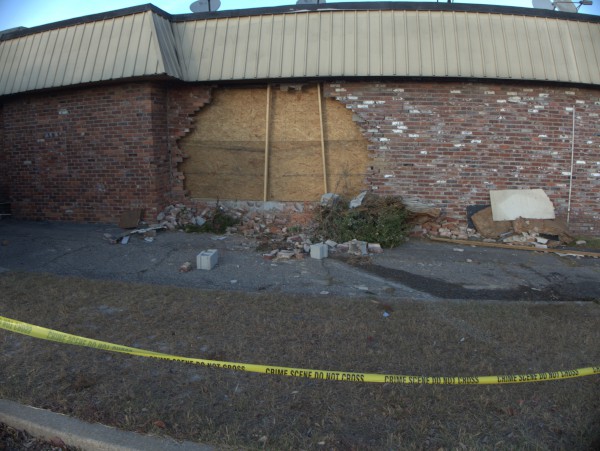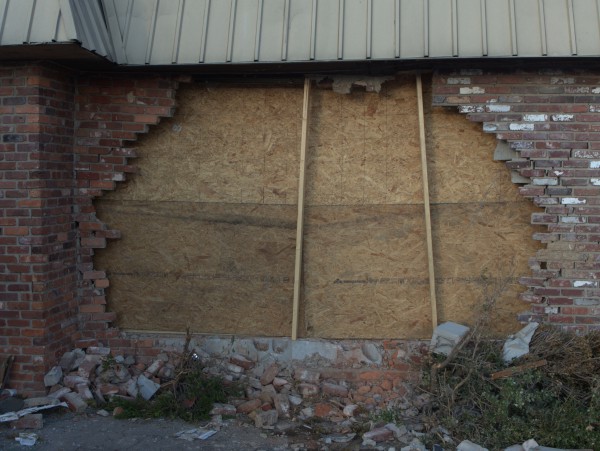 Once home, a bit of googling established that it was exactly what it looked like -- someone had driven a pickup truck into the west side of the building. And furthermore, it was part of a police chase that saw the truck drive through *another* building, run over one suspect and leave the other suspect (the driver) shot dead by police. It's a pretty incredible story, and in fact I had glanced through it last week without making the connection with Bakers.
The State has a dramatic picture of the pickup truck after it hit the wall.
(Hat tip to commenter badger)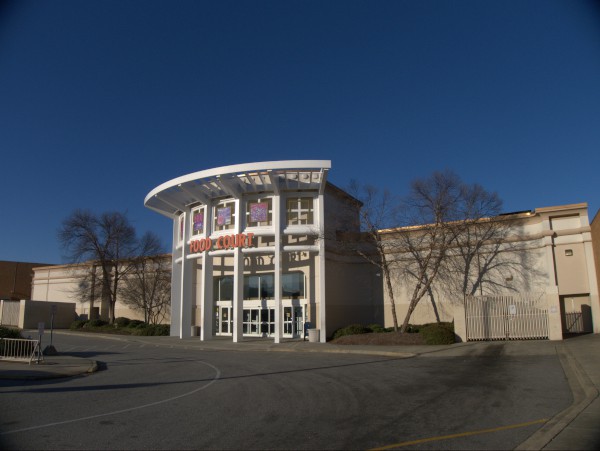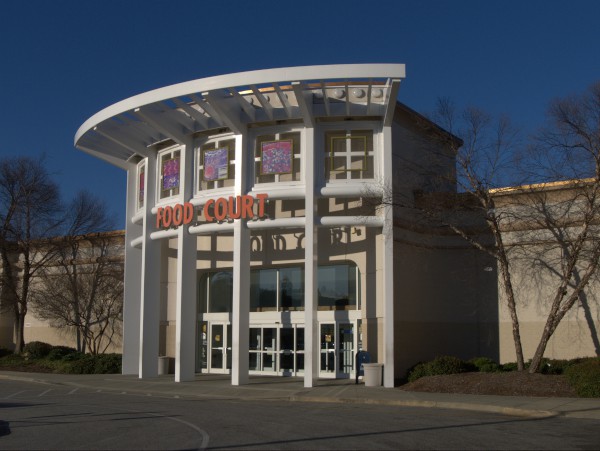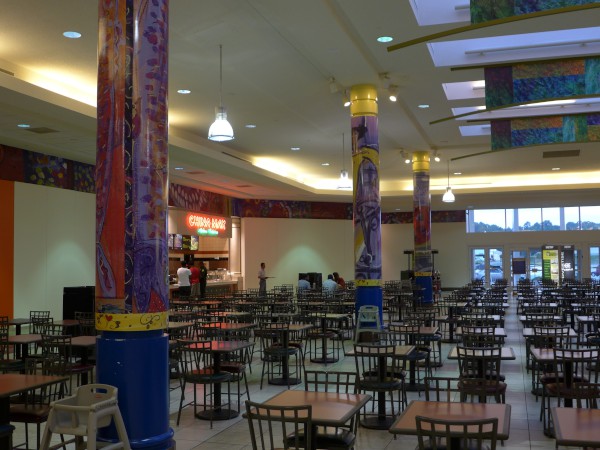 Well, it took me quite a long time to get the interior shot here, largely because every time I would come in the door of the food court, a sample tray holder from the Asian restaurant would make a beeline on me. I really appreciate that kind of hustle, but it makes it difficult to inconspicuously take a picture when you are the sole focus of someone's attention! I finally recently got a bit of a zoom from the back end of the court. You can see the boarded up section where Chick-Fil-A used to be just to the right of China Max.
I was actually in the place to look at lawnmowers at Sears, and I note that they seem to be giving up on the mall. The mall stays open until 9PM, but Sears turns out the lights at 8PM, at least during the week. It certainly surprised me.
UPDATE 13 August 2013: Forgot the hat tip to commenter Trina.
Posted at 12:10 am in Uncategorized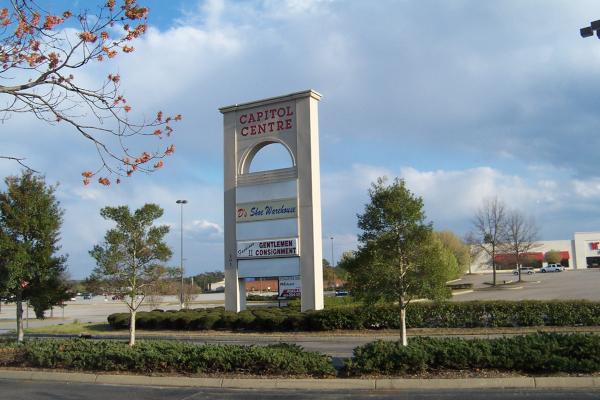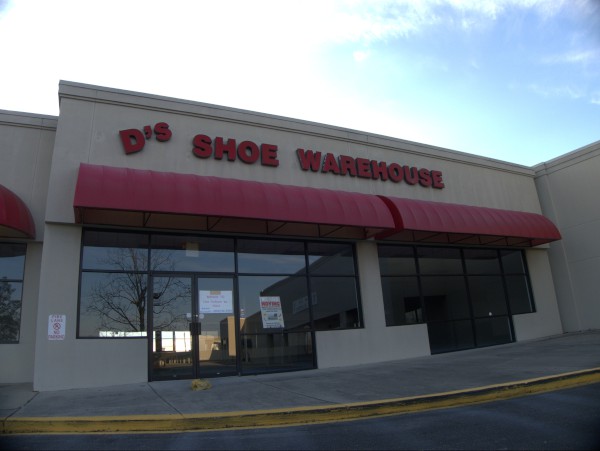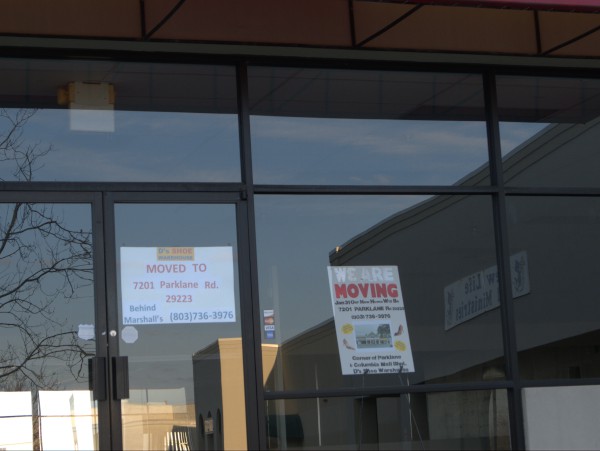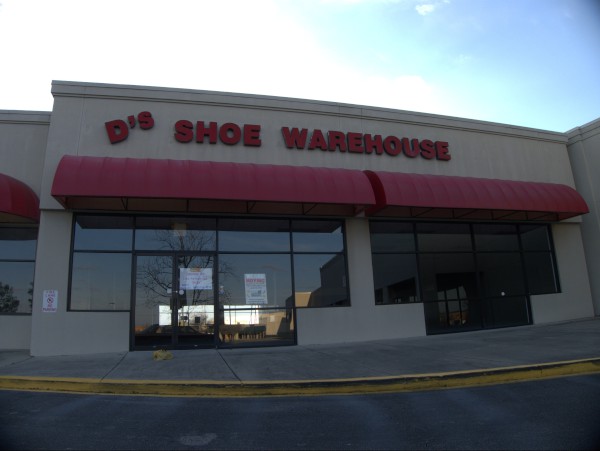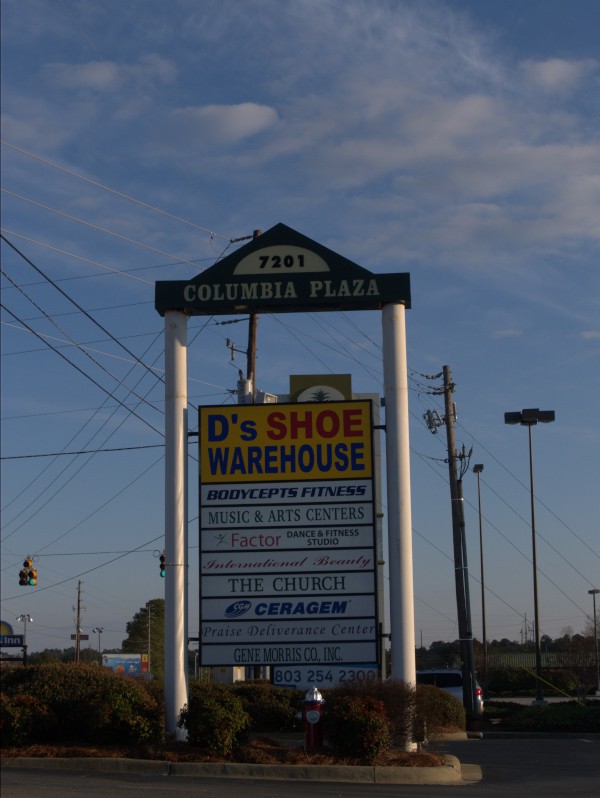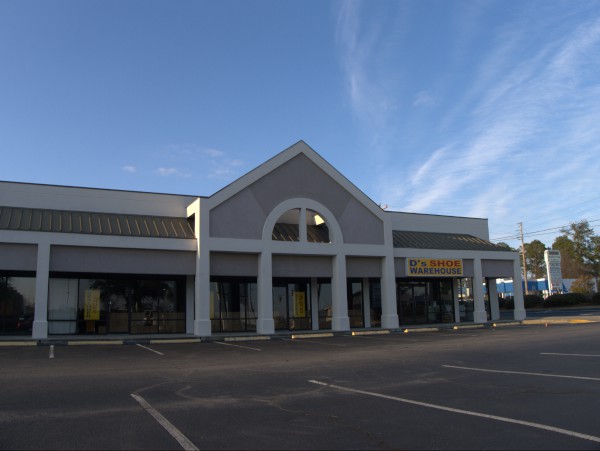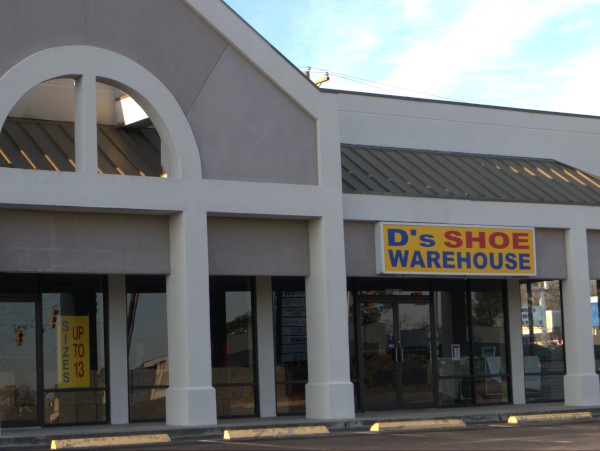 D's Shoe Warehouse was one of the very few stores left in Capitol Centre, the strip mall behind Columbia Mall which once held Capitol Centre Theatre, MOvies Behind The Mall, Circuit City, Cucos Mexican Cafe, Aliens & Alibis, and Jim's Discount Mall.
As of 31 January 2013, they have moved to Parklane, in the old site of Awesome Mattress.
Posted at 12:08 am in Uncategorized