Posted at 12:23 am in Uncategorized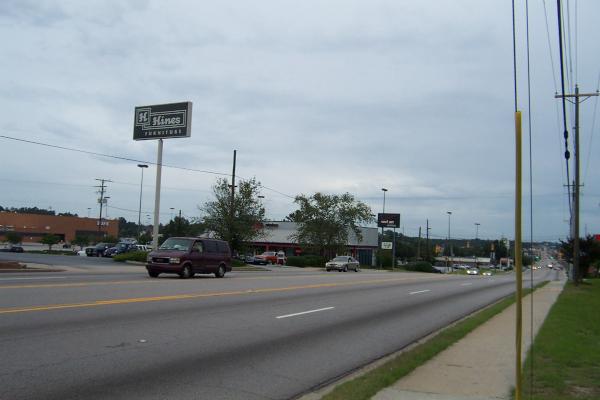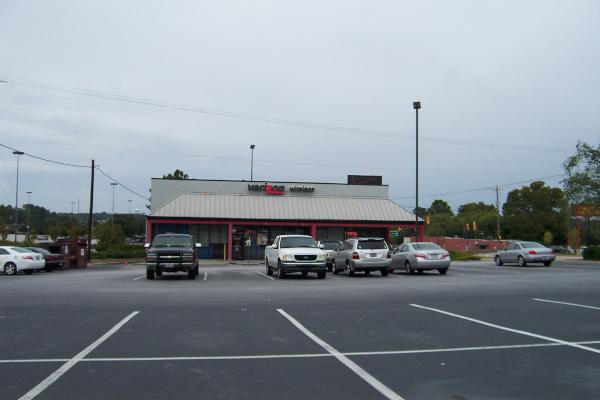 This building, not technically a Columbia Mall outparcel since it is not reachable from the mall perimeter road, has had several tenants. Right now it is a Verizion store, but at some point in the 1990s, it was Coconuts Music.
Coconuts was a fairly generic CD store, and really the only reason to have gone at all was the location, which was fairly close to my parents' house (I was living out of Columbia by then). On the other hand, Sounds Familar on Parklane was not that much farther, and when I was in town, I was just as likely to end up on the Manifest side of town anyway. So, what i'm leading up to saying is that my own personal boycott of Coconuts did not cause me any great hassle or inconvenience.
The way it happened, as I recall now, is that I had heard some great song on the radio by a band I had never heard of. When I got to Coconuts, I found that this band had in fact been around for a while and had five or six albums out. No problem, I thought, I'll just read the track lists and I remember enough of the lyrics to figure it out. So I pulled out one CD and flipped it over. Huh. There was one of those metal spiral anti-theft, ring-the-buzzer, stickers on back. A big one. Right on the track listings. Well, OK, there's three of this CD, try another. Same thing. Try one of the other albums. Same thing. Every darn CD I looked at had a huge sticker all over the track listings.
I brought this to the attention of the manager, and the response was basically That's the way we do things here.
I decided that wasn't the way places I shopped did things, started a boycott, and a few years later they were gone.
Nowdays, of course, I can just google as much of the lyric as I can rember, find the track and artist and have it from Amazon Prime in two days without leaving my house. (Yes, I could just order the MP3 from Amazon and have it immediately, but I still like having the CDs for backup purposes).
3 Responses to 'Coconuts Music, 7007-A Two Notch Road: 1990s'
Subscribe to comments with RSS or TrackBack to 'Coconuts Music, 7007-A Two Notch Road: 1990s'.
Leave a Reply