Archive for the 'Airport Boulevard' tag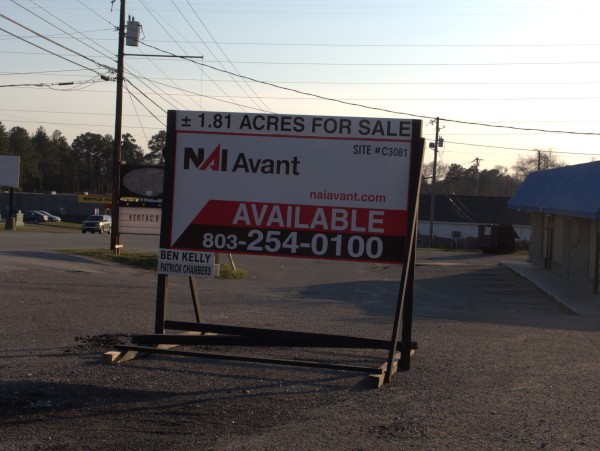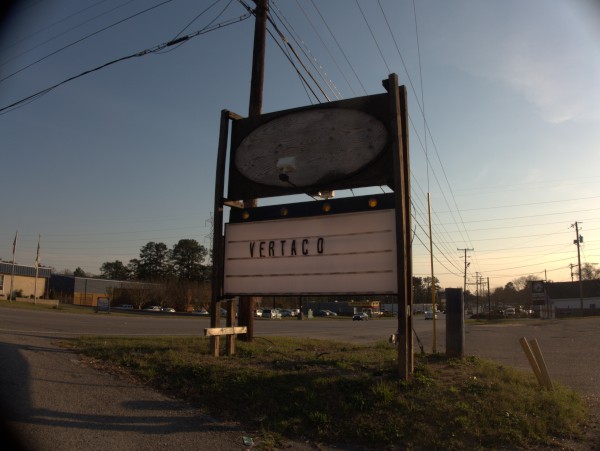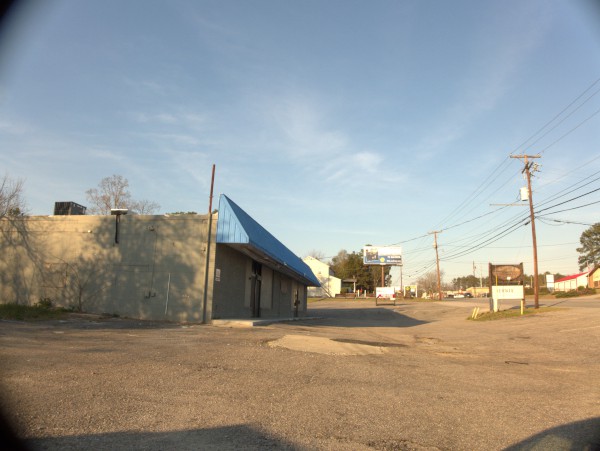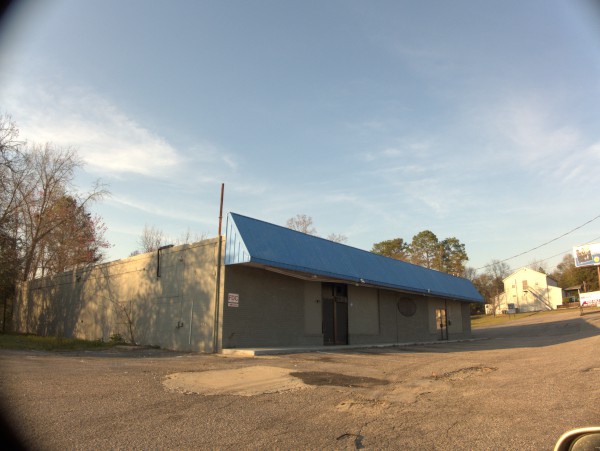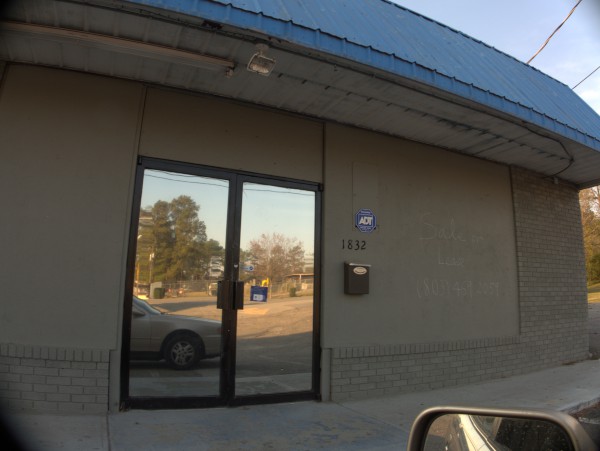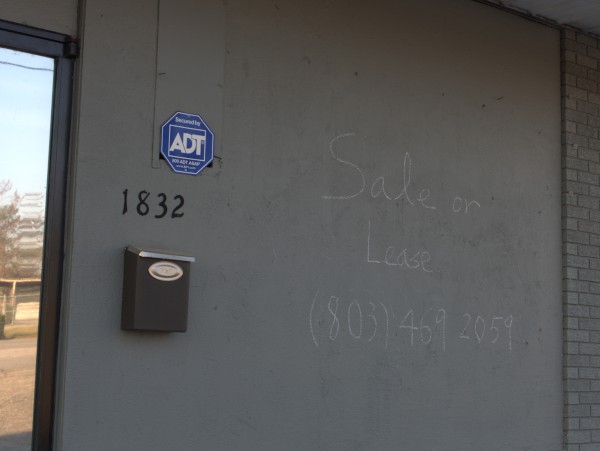 This is the former site of Vegas Sports Bar & Grill and numerous other nightclubs over the years. Looking at the pictures for that closing, it appears that the only change was to put of a new name on the sign.
I have to admit it's a clever name though.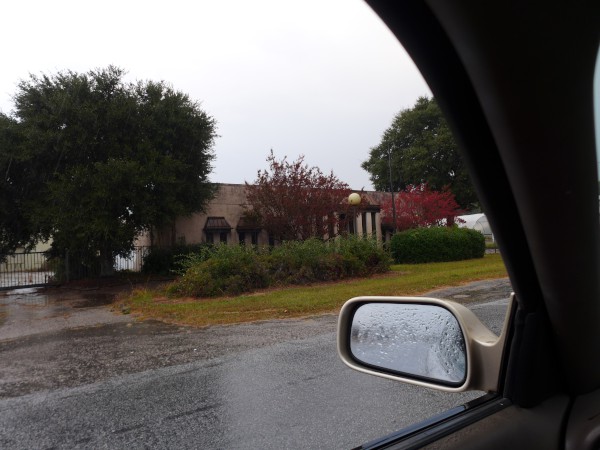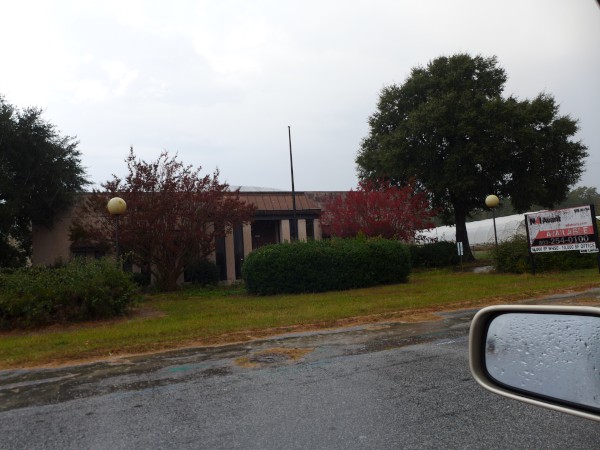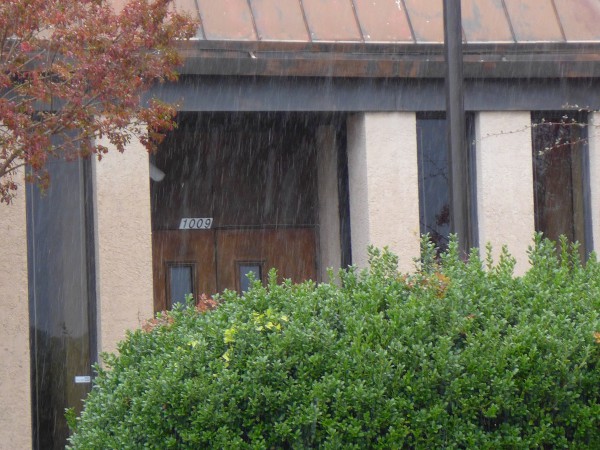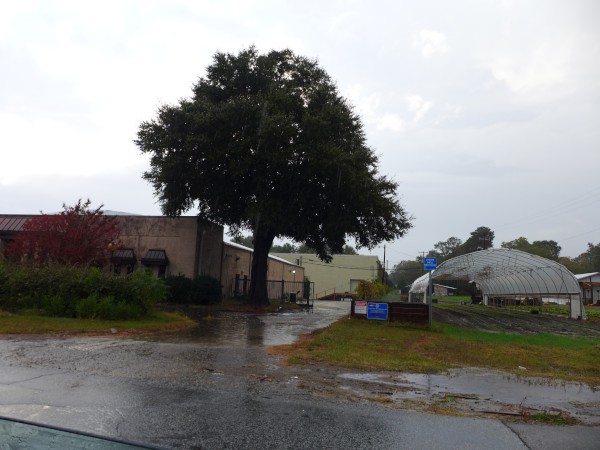 As you can see, it was raining pretty hard, so I did not get very good pictures, but I noticed the For Sale sign on this office building a few weeks ago when I was in the Owens Field area. That's right, Columbia has *two* roads named "Airport Boulevard", something I did not know.
From what I can gather National Distributing Co is a wine wholesaler, which left this building around 2010 for a site off of Bluff Road. They no longer seem to be listed in the phonebook, so I believe they left the Columbia market after that, though they are still in business nationally.
Note the City Roots greenhouse (or whatever you call it, since it is not enclosed) to the right -- I didn't realize this was where they are located.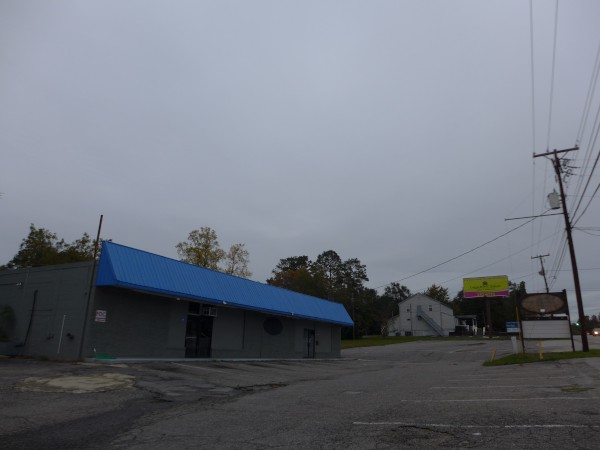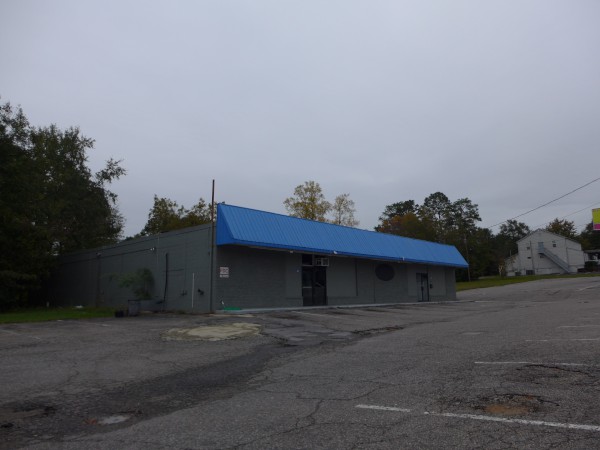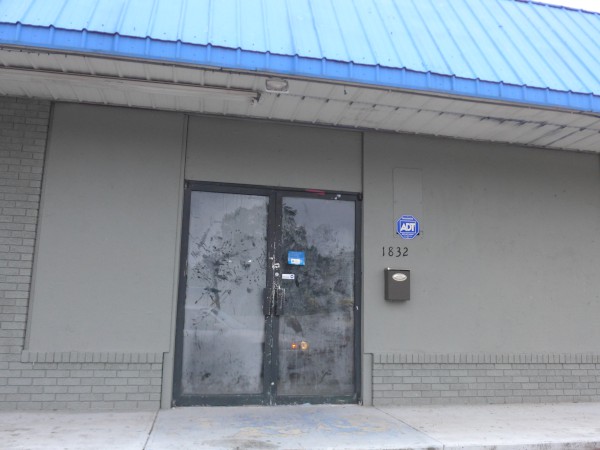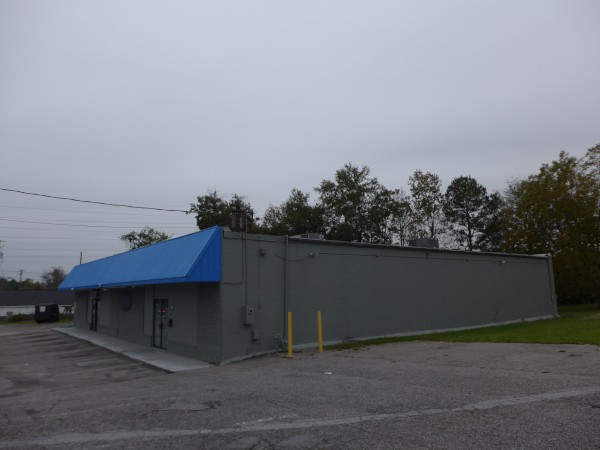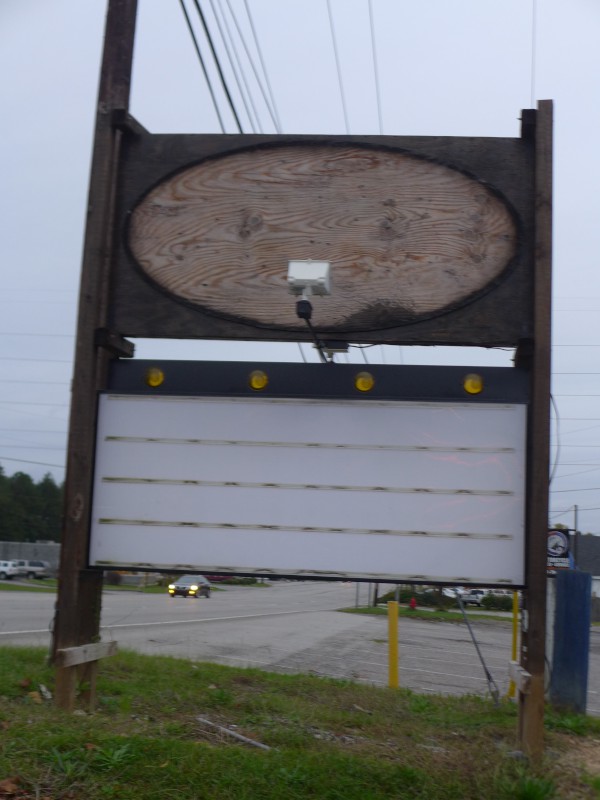 This little building on Airport Boulevard has apparently been a host of clubs over the years. I rember a few of the names that google turned up, but not all of them.
Most recently it was The Hanger Sports Bar and this Facebook page king of suggests, without ever saying so directly that it closed in late April of 2015.
Posted at 10:59 pm in Uncategorized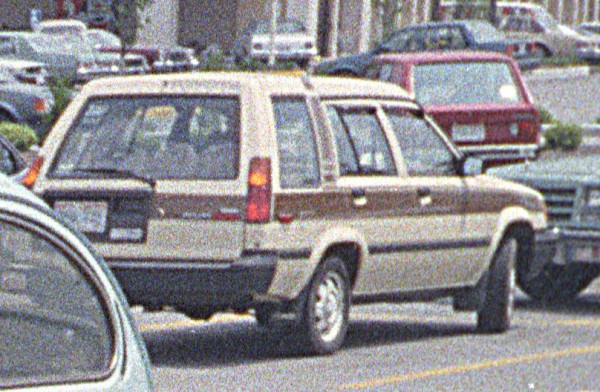 This Toyota Tercel station wagon was the only car we ever bought from Toyota Center. Usually we dealt with Dick Dyer since they were a lot closer, but for whatever reason, Toyota Center had the car we wanted at the time we needed it (even then, 5-speeds were getting harder to come by). The car (which we called The Leatherneck based on a title in the detailing) was a bit of a dog, as Toyota never should have put an engine that small in a body that big, but that wasn't Toyota Center's fault, and as I recall they were fine.
This summer they pulled up stakes for both their new and used operations from their longtime Airport Boulevard location, and relocated to US-378/Sunset Boulevard near I-26. I have not yet seen the new location, but judging from nearby billboards they have also changed their name as part of the move.
On Airport Boulevard, the "new" car center was on the west side of the street at 1640 and the "used" car center was on the east at 1645.
Posted at 11:46 pm in Uncategorized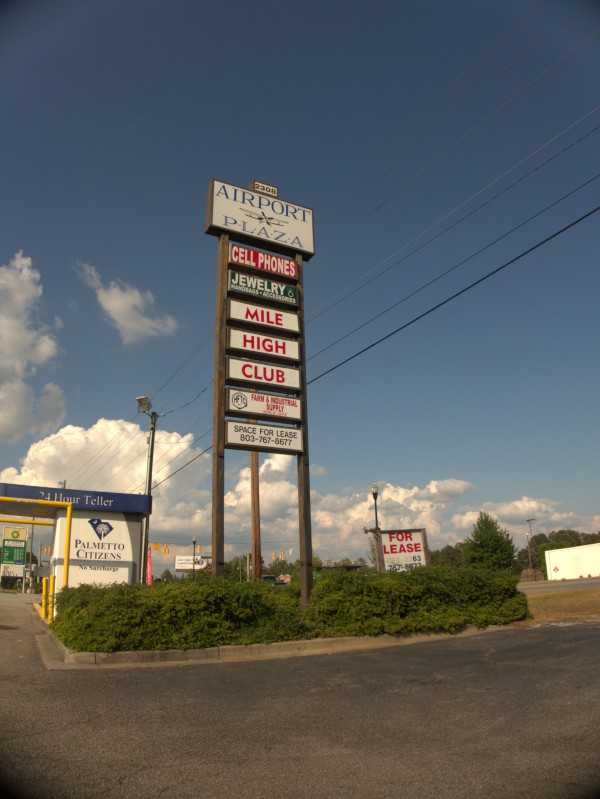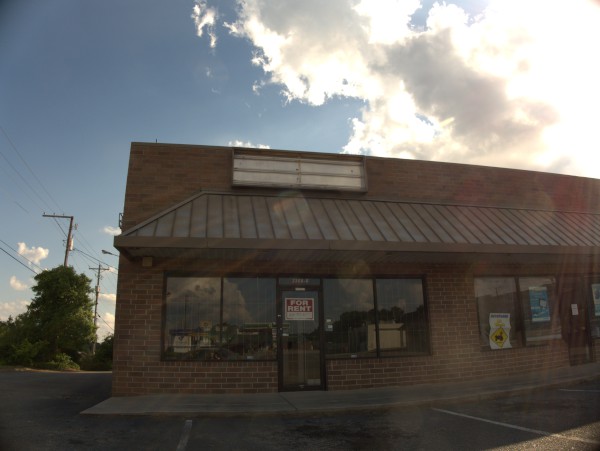 A little googling establishes that this corner suite in Airport Plaza was a pawn shop -- not too surprising given the bars on the windows. For some reason, can't find it in any of my phonebooks, so I don't have a real closing date.
Posted at 5:06 pm in Uncategorized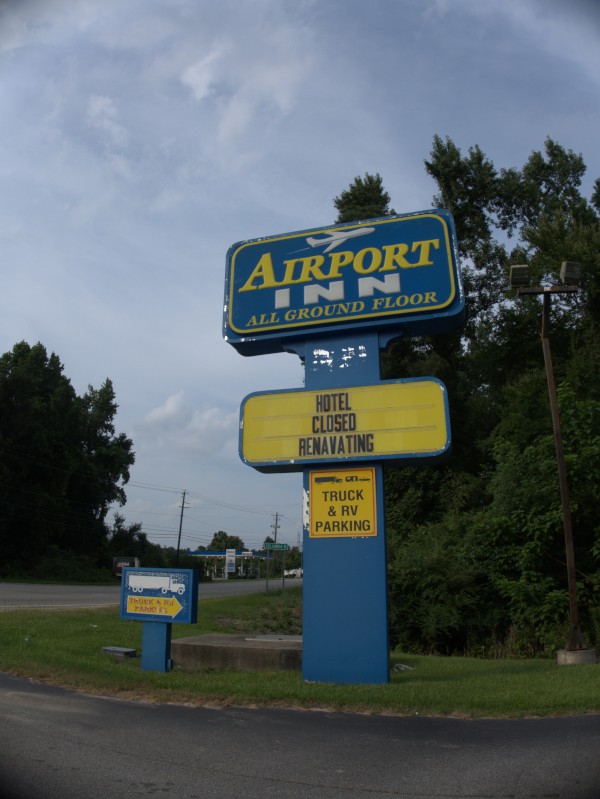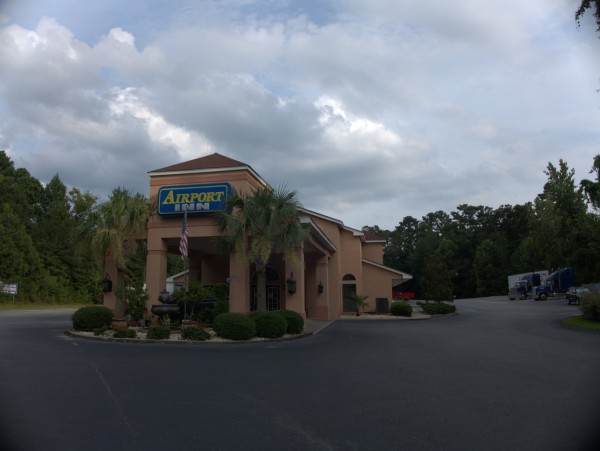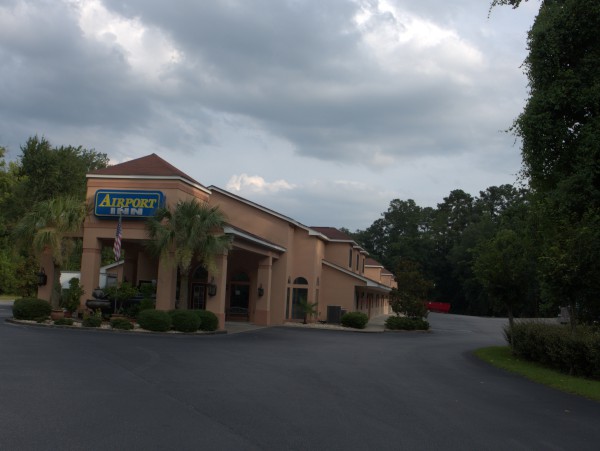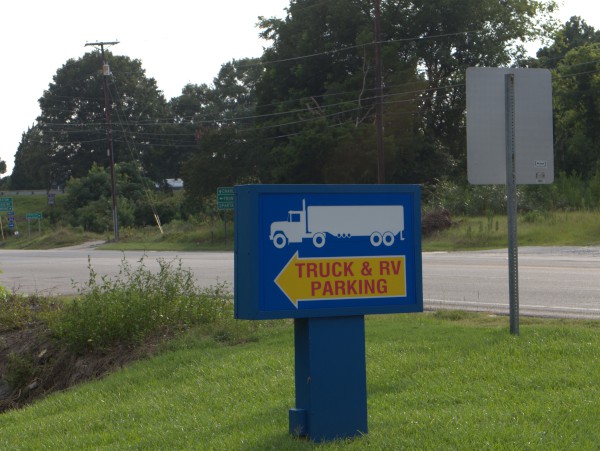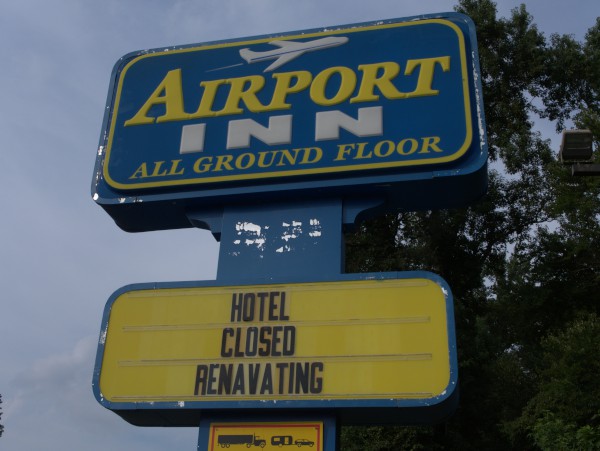 Looks like Airport Inn in Cayce, where ironically all the rooms are ground-floor, is renovating.
I like the blue, white & yellow color scheme on the signs. The building actually looks to be in pretty good shape, at least from a distance.
UPDATE 10 August 2013: Changed incorrect 935 address in post title to correct 1935.
UPDATE 13 May 2014 --Open again: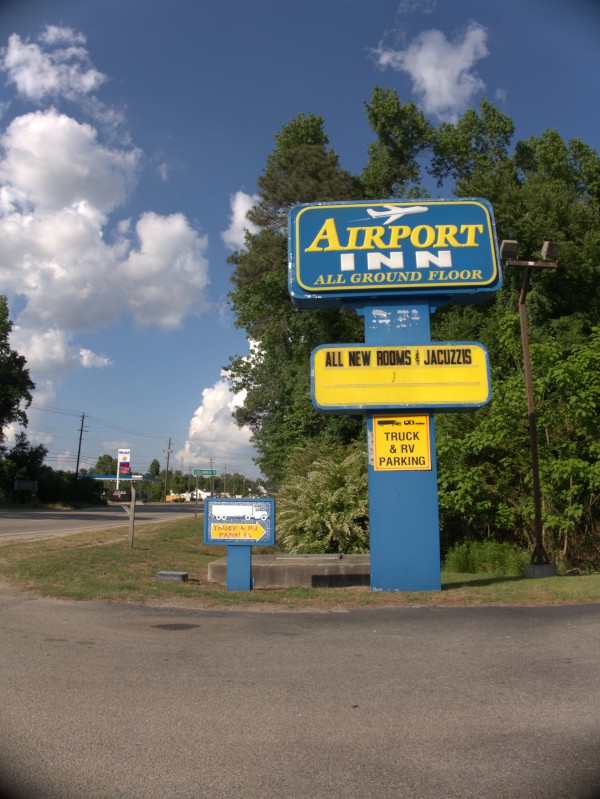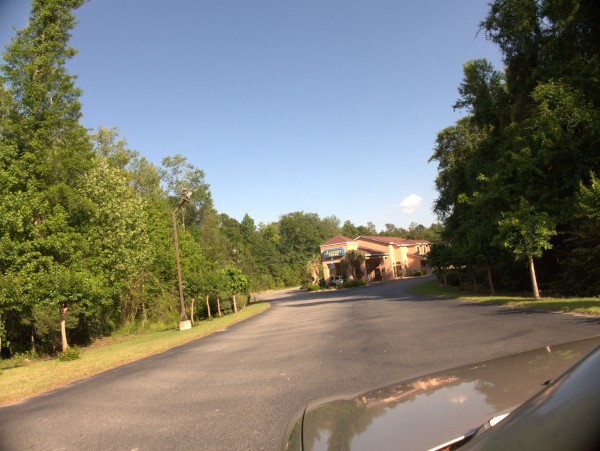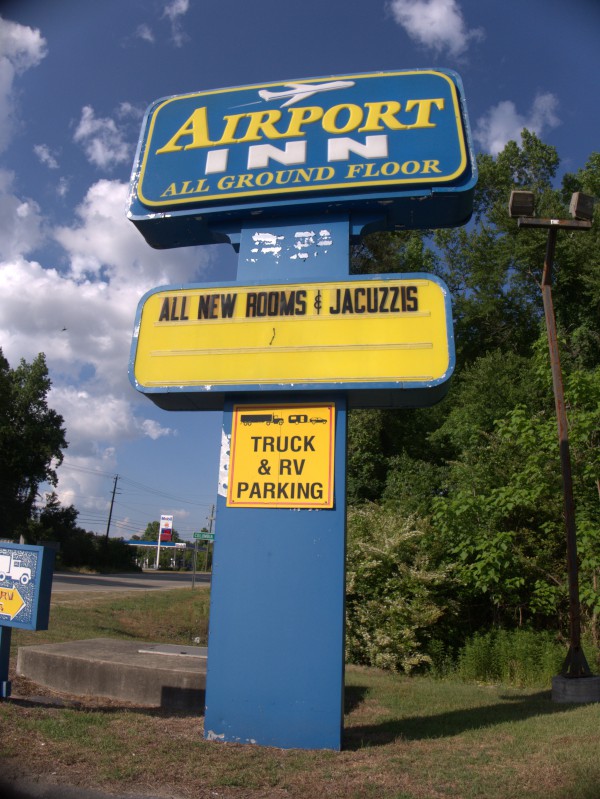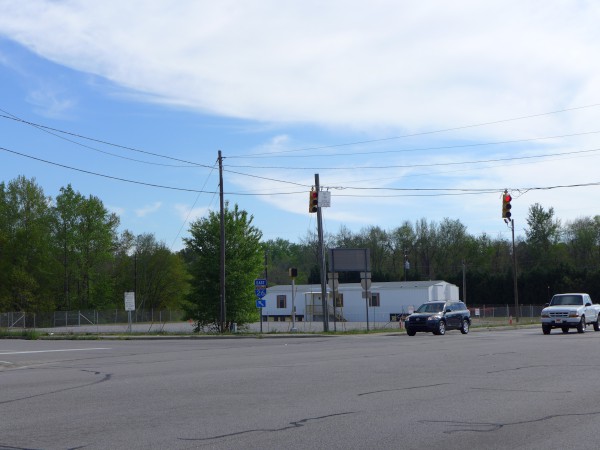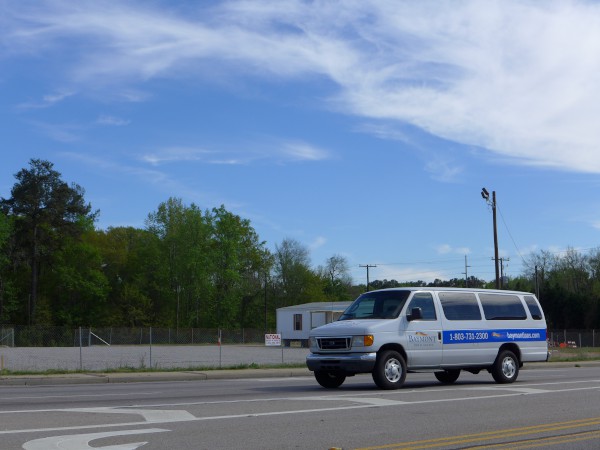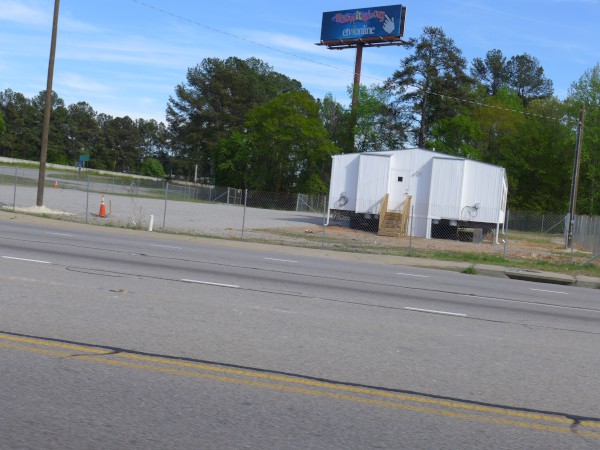 This almost vacant site on Airport Boulevard at the south-west corner of the Airport Boulevard/I-26 interchange was definitely a restaurant, and not that long ago -- certainly into the late 1990s. As I recall it was bought up and razed for some sort of road construction.
I remember eating there a few times for late night fare, and was 100% positive that it was a Denny's. However, I can't verify that in either the 1997 phonebook, or the 2005 one, and I'm not getting any definite google hits for a Denny's on Airport Boulevard (except in other cities).
I'm not a big fan of Denny's -- somewhere there must be one with exceptional service and food that looks like the pictures, but I haven't found it yet. They have their uses though -- I'm reminded of this web comic (though it is for another late night institution). I remember working a project on Fort Benning and the only good part of my day being when we hung it up at midnight and being able to have a grilled cheese sandwich on the way back to the hotel..
Anyway, whatever they plan to do on this lot, it seems to be taking them a long time to do it.
UPDATE 24 April 2013: Added a street address, took the question mark off of Denny's? and added the Kettle Restaurant based on the comments.
Posted at 12:17 am in Uncategorized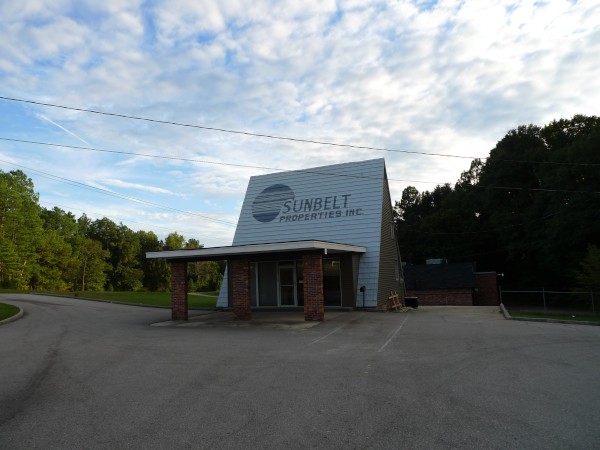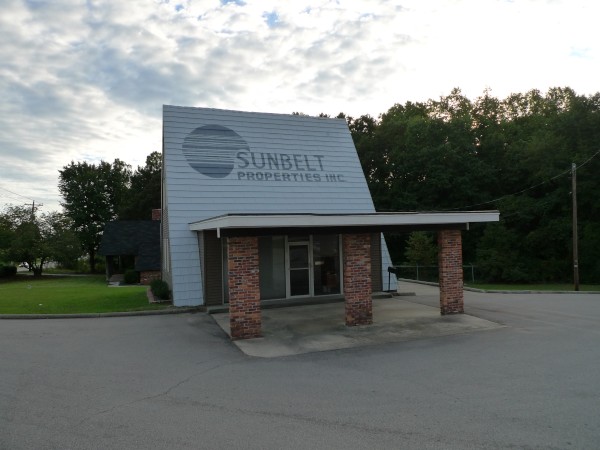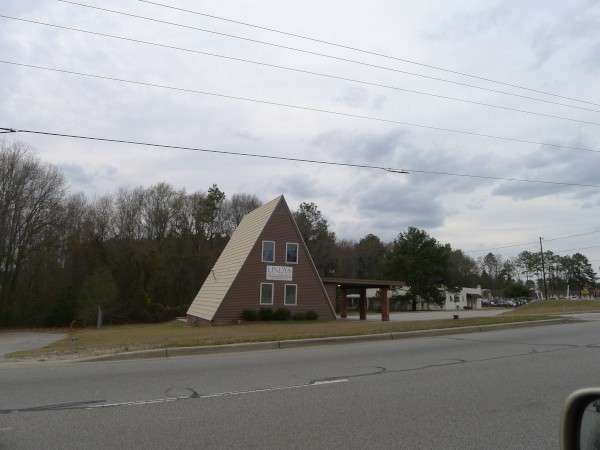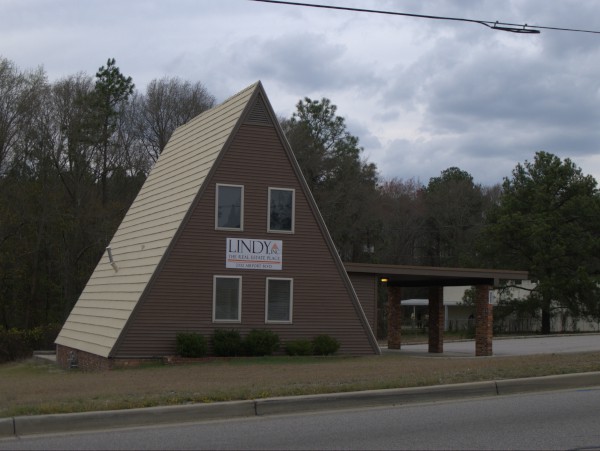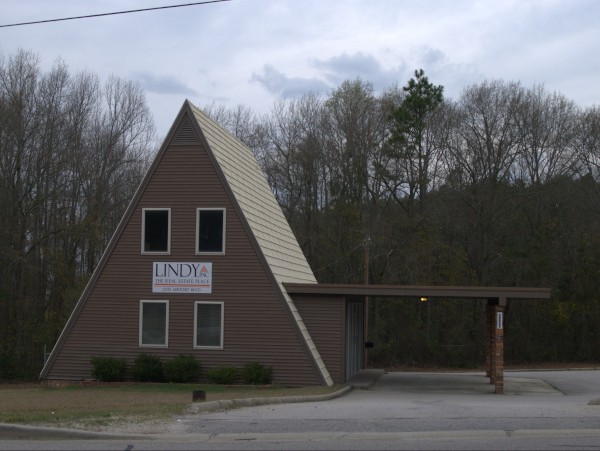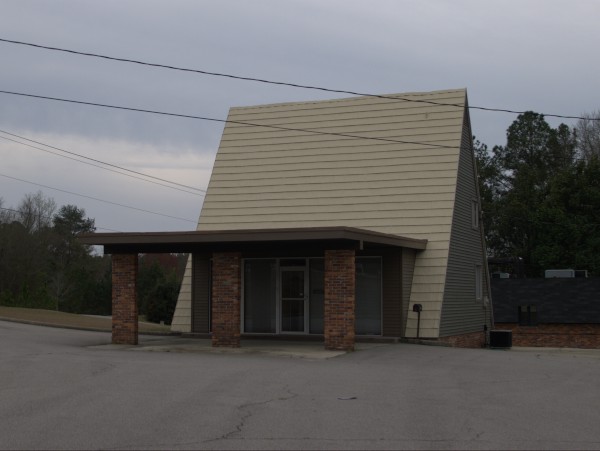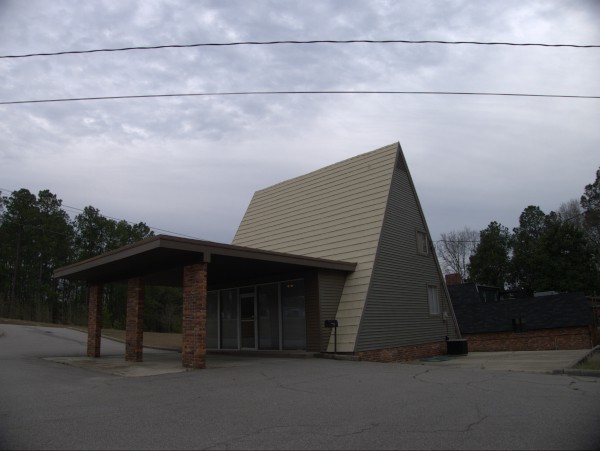 I've always liked this little extreme 'A' Frame building on Airport Boulevard just east of the airport entrance.
It appears that it switched real estate businesses from Sunbelt Properties to Lindy, Inc. sometime late last year or early this year as Sunbelt is still listed in the February 2013 phonebook.
I know the building predated Sunbelt by a good deal, but don't know what it was originally built for. The only other 'A' frame in town I can think of was a Mr. Swiss on Beltline but the look isn't really that similar.
Posted at 1:00 am in Uncategorized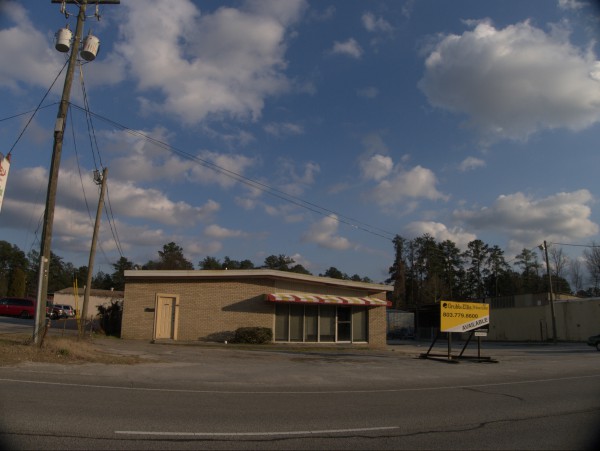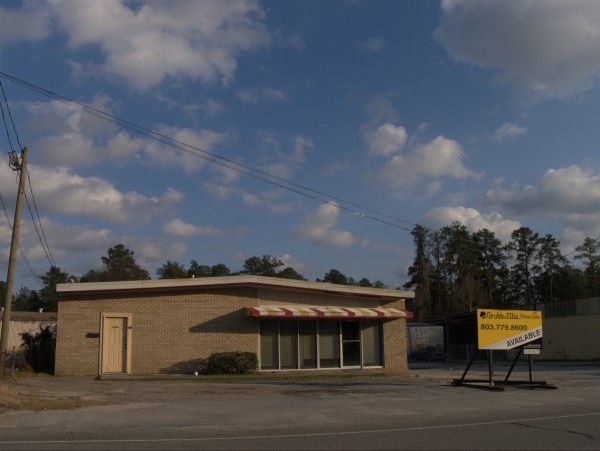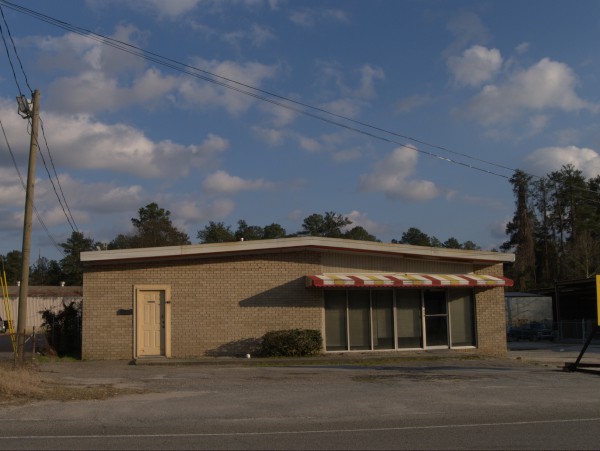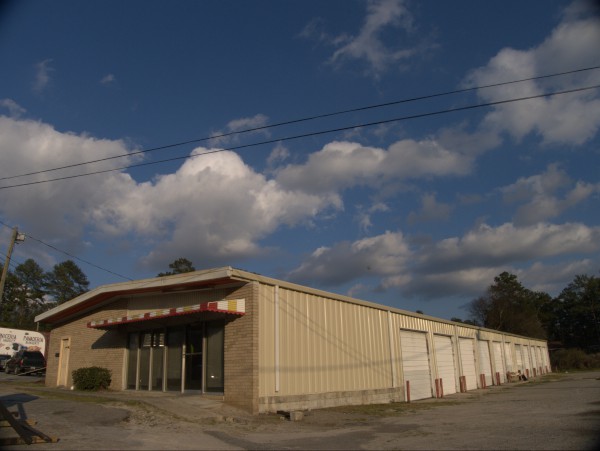 Growing up, Merita was one of our primary breads, along with Sunbeam ("It's batter-whipped!"). Gradually it seemed we moved away from white-bread a bit, and Roman Meal became our staple. Nowdays I tend to go with something denser like Arnold's. Still, I was rather shocked to find that Merita was part of the Hostess collapse (along with Wonder Bread and Butternut, which we never bought). I saw those diamond wrappers at the breakfast table many days in grade-school, with the scent of toast in the air..
Posted at 12:54 am in Uncategorized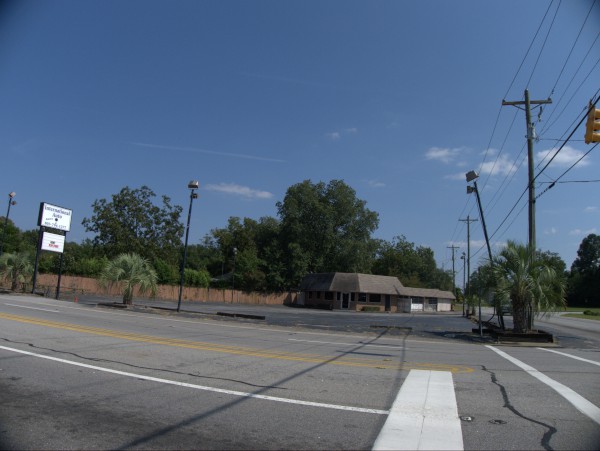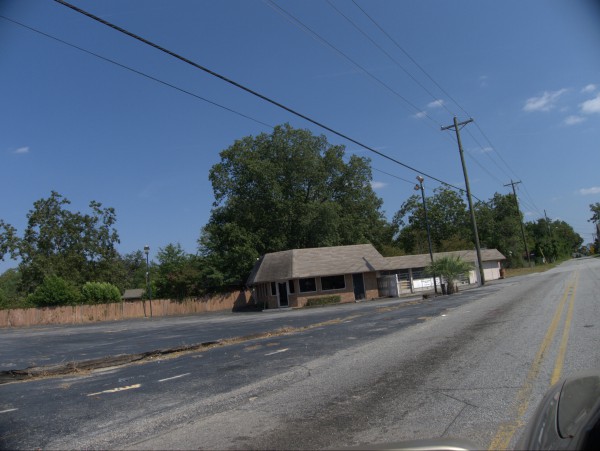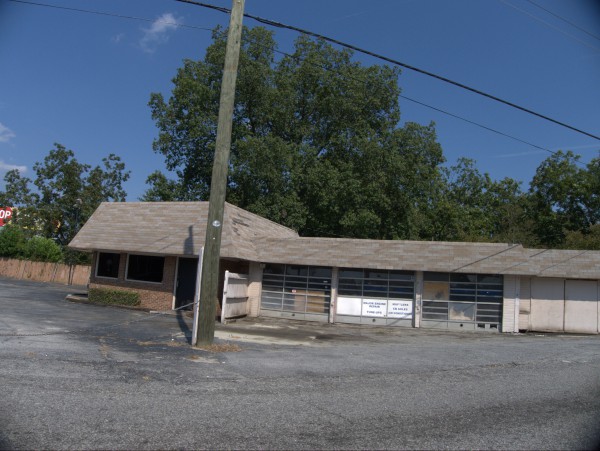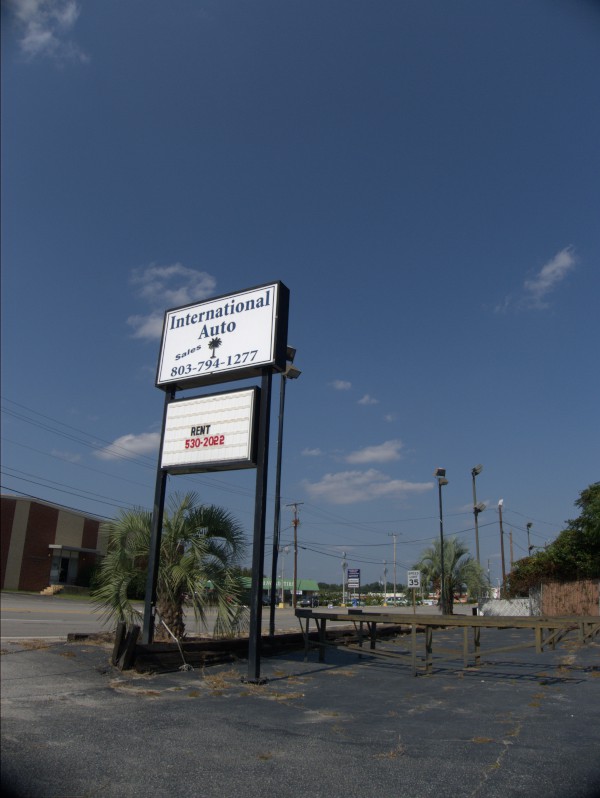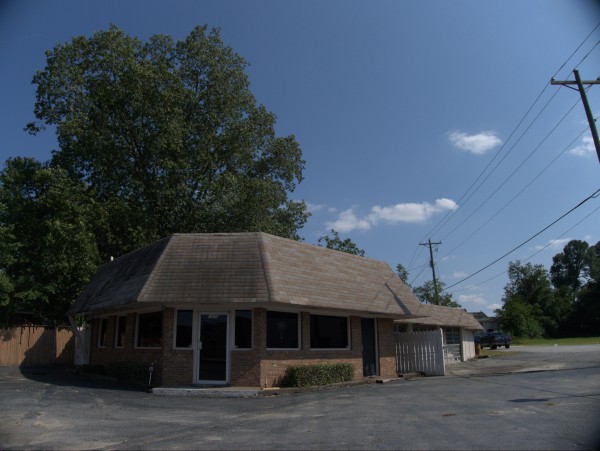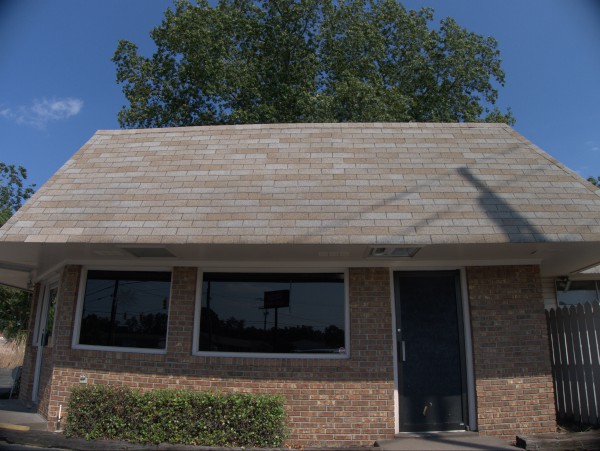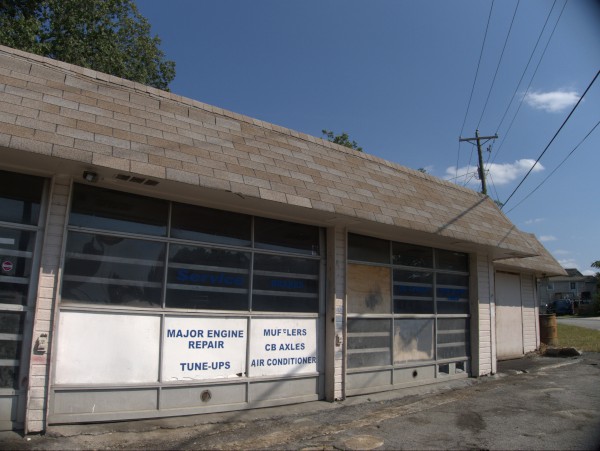 This little auto lot was at the corner of Airport Boulevard and Glenn Street in Cayce. The full name comes from the 2012 phonebook -- as you can see, the roadside sign stops at International Auto Sales.
To me, it looks as though the garage wing of the building might have been added on after the front part was built, leading me to believe this has not always been a car-related spot.