Archive for June, 2008
Posted at 12:38 pm in Uncategorized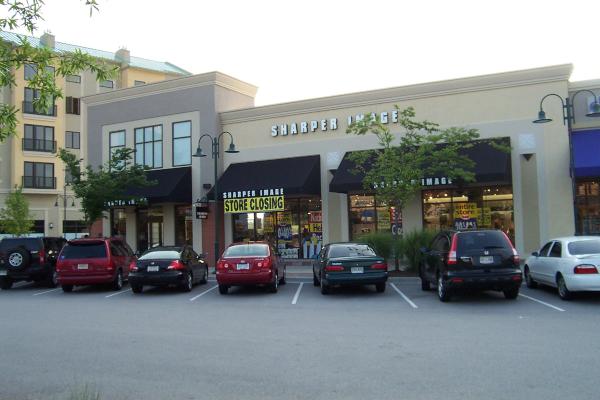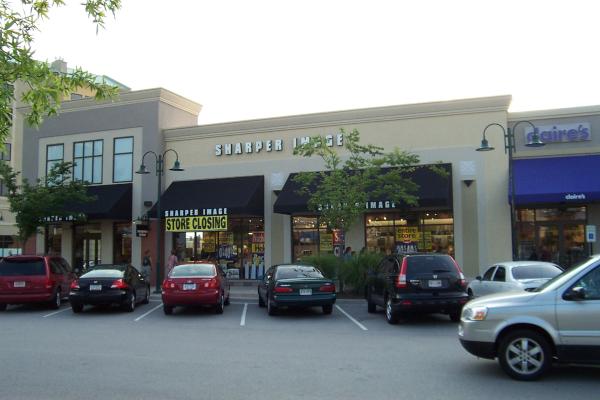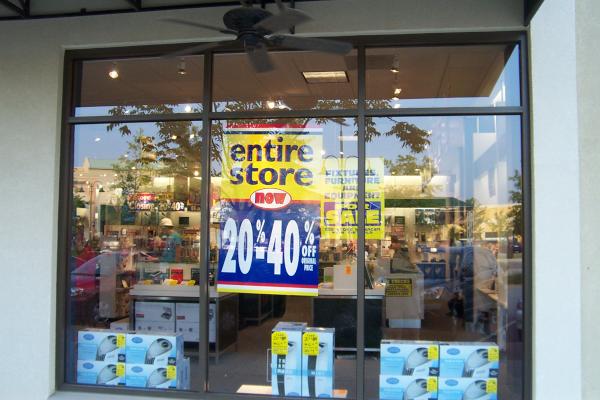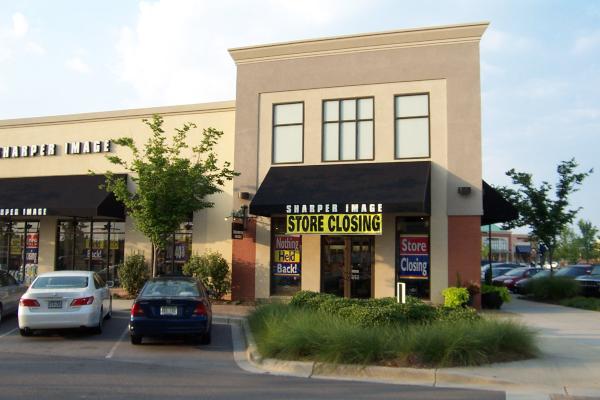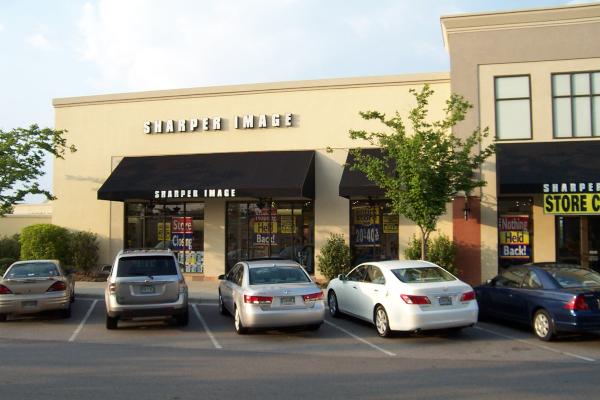 Well, this one is still open, but it's going soon!
I've always thought of The Sharper Image as sort of a store for people who have too much money (which doesn't mean I haven't lusted after some of their tecno-porn myself!). Given however, that their entire stock is 'nonessentials', I suppose it's not surprising that they would be hurting in an economic downturn.
I'm starting to wonder a bit about Sandhills itself. This is the third Sandhills closing I've blogged, and the place isn't that old. There also seem to be a lot of never-occupied storefronts out there. Now they still well be ramping up, and the place doesn't seem to lack for shoppers, but it makes me wonder..
UPDATE 16 May 2010: Added full stree address,tags.
Posted at 1:17 pm in Uncategorized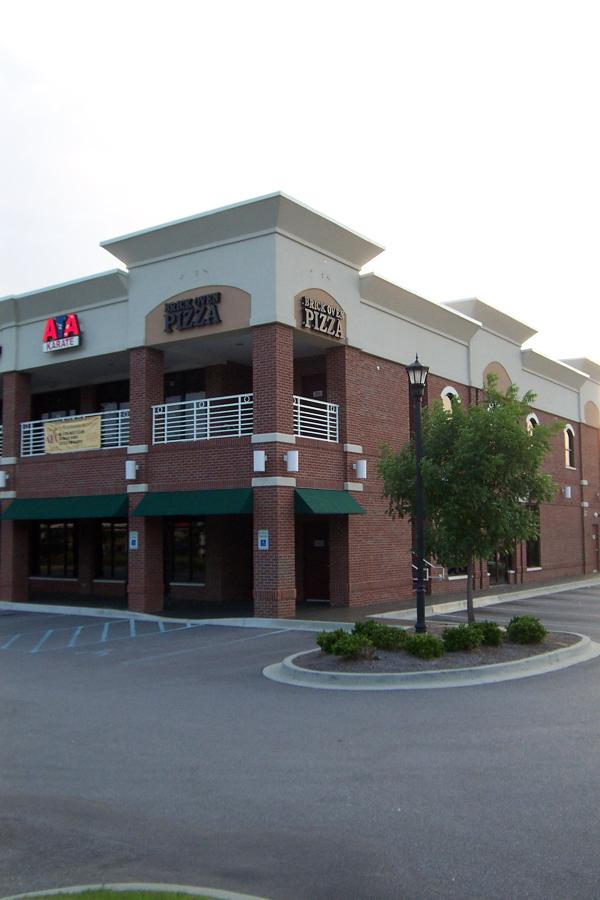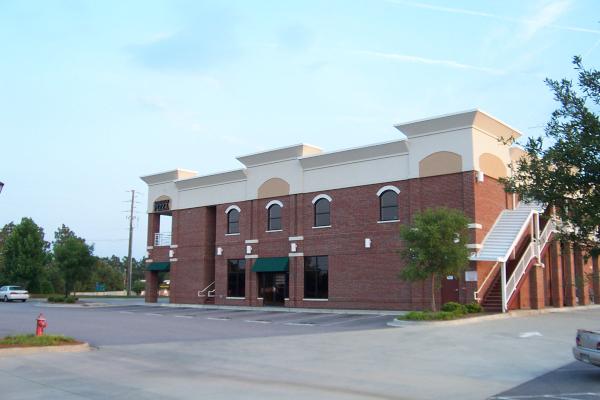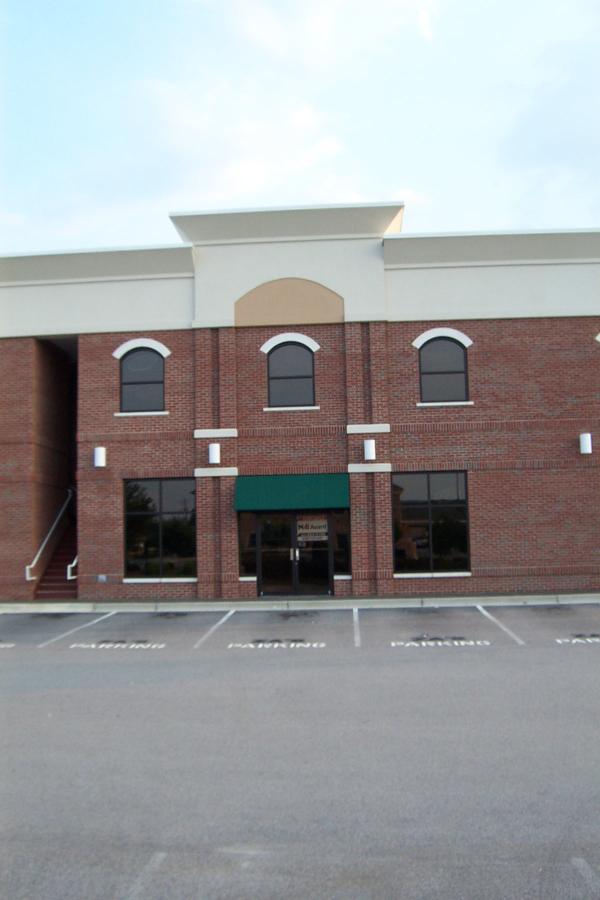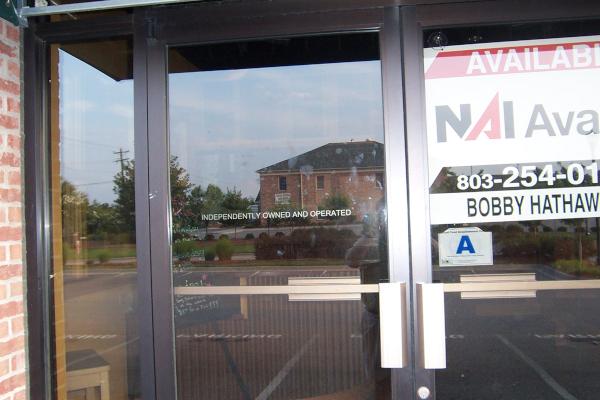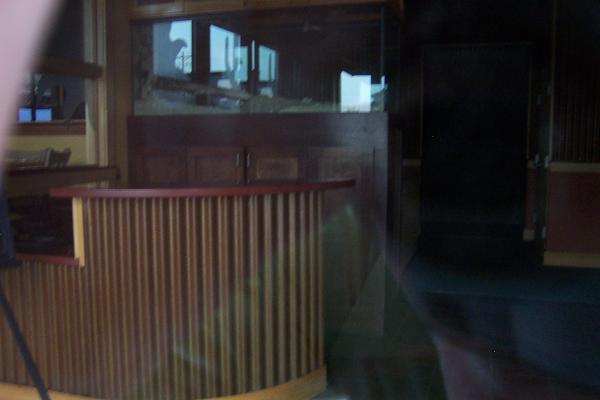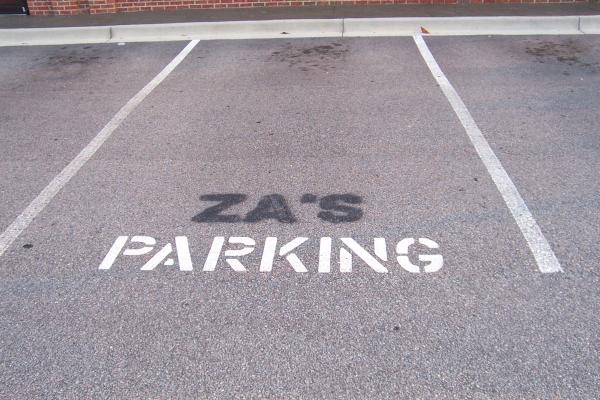 UPDATE: Commenter Mike has credible, event-tied memories that place the closing no earlier than 2006, not the 2003/2004 I mention below. I've updated the post title to say 2006.
The original Za's in Shandon is a nice place. It has an improbably attractive waitstaff, which is also very attentive: a rare and prized combination. The pizza is also quite good. They have had calamata olives for years when it was very rare to find them on menus, and the sauce is quite tasty as well. As a glutton for pizza, I can quibble that their pizzas at 8" are a bit small, but that's minor. With the closing of The Parthenon, Za's is definitely in the running for Best Pizza in Columbia though I consider that that category has no clear winner at present.
I also like that they are a restaurant that is serious about staying open for their posted hours. You can get full cheerful service if you walk in 20 min before closing, and besides that, they are one of the few nice places in town which stays open until 11pm on Thursday night.
Considering all that, I was very interested when Za's opened a second store on Clemson Road (at Sparkleberry). If I was out and about on the Interstate, it promised to be much easier to drop by there than wend my way into Shandon. In the event, I believe I made it there two or three times. The food seemed about as good as the original location, but I thought the wait-staff was both a mite less attractive and a mite less attentive. The first is nice, but not really important. The second is.
The last time I tried to go was for lunch on a Mother's Day. I'm not really sure what year it was, I'm gonna say 2003, but it could have been 2004. At any rate, there was a sign on the door saying "Closed for Mother's Day", which struck me as extremely odd, since Mother's Day is a big deal for most restaurants. Since they were closed and shuttered the next time I went by, I concluded that the sign was a bit disingenuous as such signs often are (for instance Bruster's and Coldstone's).
I don't know exactly why things didn't work out for them, but that particular plaza on Clemson has seen a number of high profile businesses come and go. Perhaps the traffic they anticipated would pass by on the way to the Village at Sandhills has not been quite to expectations.
Oh well. At any rate, the original Za's still seems to be going strong so I can still get my late-night fix on Thursdays. Not sure if they have "Martini Monday" or "Wine Wednesday" though.
UPDATE 21 April 2010: Added full street address to post title.
Posted at 12:56 am in Uncategorized
I went ahead and bit the bullet this weekend to do the upgrade from WordPress 2.3.1 to WordPress 2.5.1. Supposedly it has some security fixes, and I'm hoping it will be easier to manage comment-spam. There were a few moments of panic when I could no longer log in, but hopefully that's behind me now.
While I was at it, I decided I might as well try a new theme. Unless Ihave decided to revert by the time you read this, I am using "Siverlight" by "Bob" now. I'm not totally sold on it yet, but it seems to display the pictures better. You can still click for the larger pictures, but the picture you click on is itself rendered a bit larger. It also shows the most recent comments in the right sidebar. It's not as clean as the old "default" theme, and it seems to me the post text may be a bit small, but I think I'll give it a few days at least.
Posted at 12:46 am in Uncategorized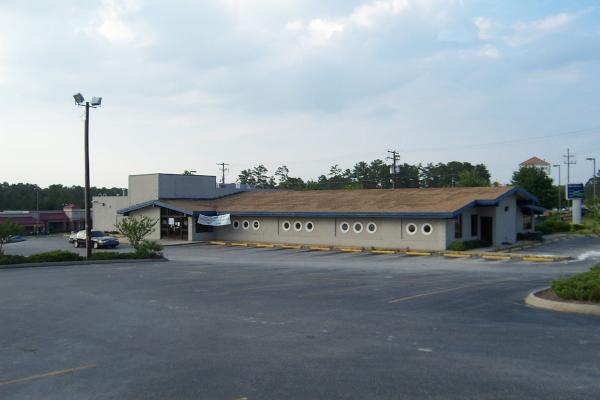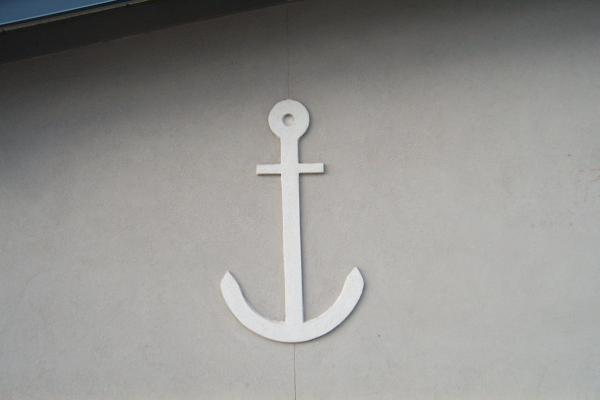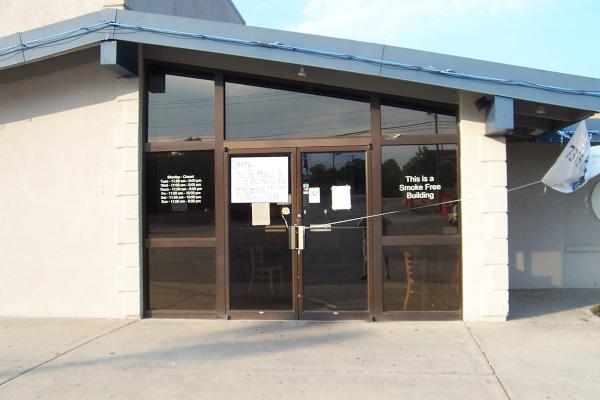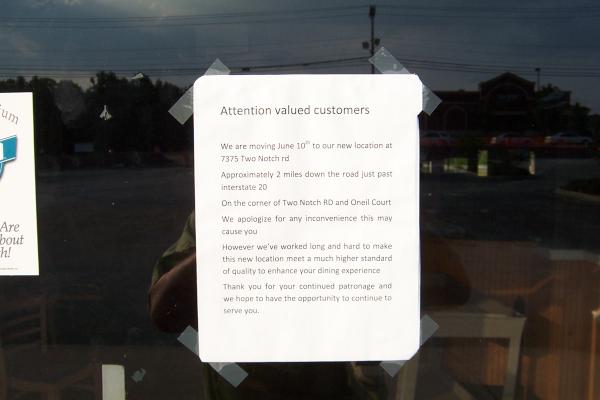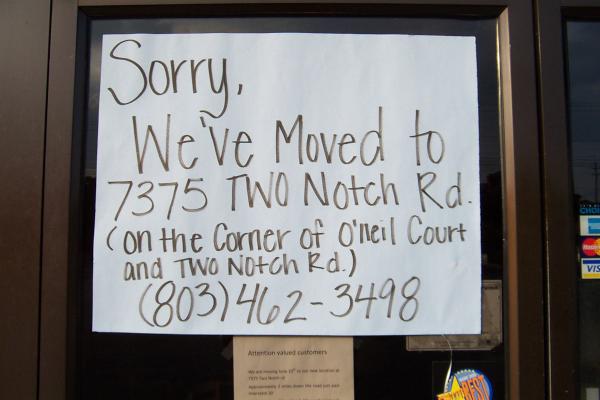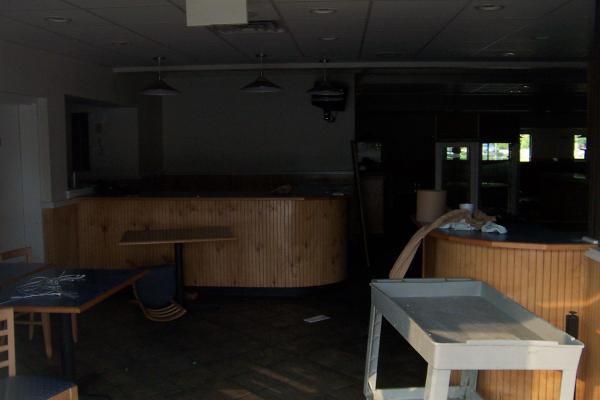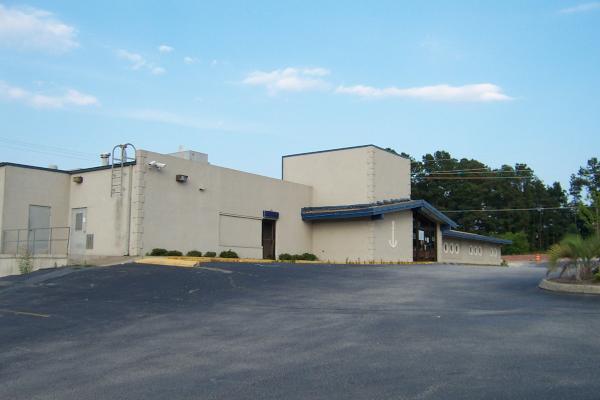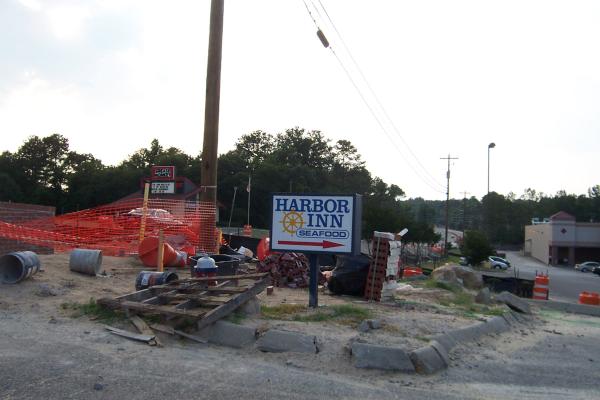 This building, which Harbor Inn has just vacated was originally a Ryan's steakhouse. A friend who writes software for the restaurant industry told me once that Ryan's corporate felt that the local franchises had run the brand into the ground and had introduced a new name Fire Mountain (which was once out on Garner's Ferry) for markets where the Ryan's name had been ruined. Be that as it may, my recollection is that when this Ryan's closed, it was not to move out towards Sandhills where there is a Ryans today, but that Columbia was Ryans-less for a few years.
At any rate, Harbor Inn took over the building and had a fairly good run there. I'm not sure why they decided to move to the old Quincy's building near Lowes on Two Notch, but I did get the impression after stopping to take these pictures that the Quincy's location is easier to get in and out of. And, of course, it's nearer to the Interstate as well.
Posted at 12:37 am in Uncategorized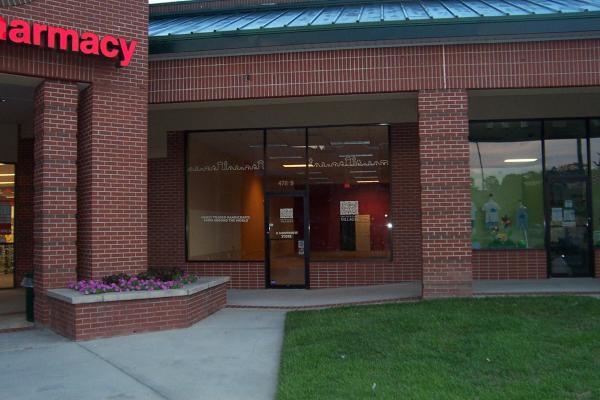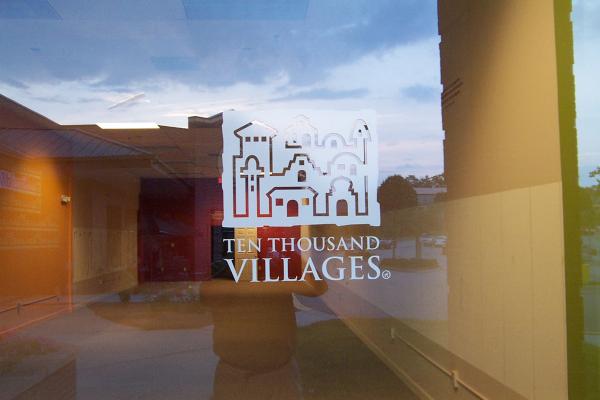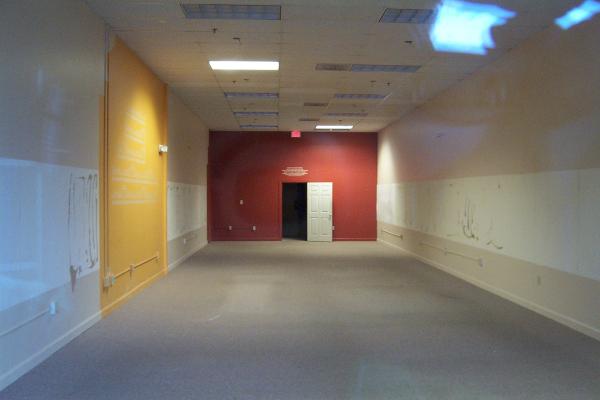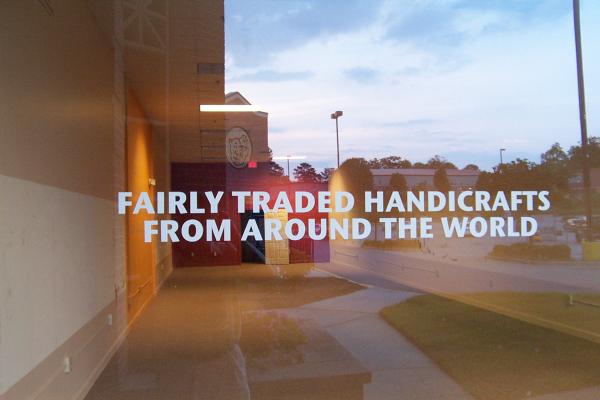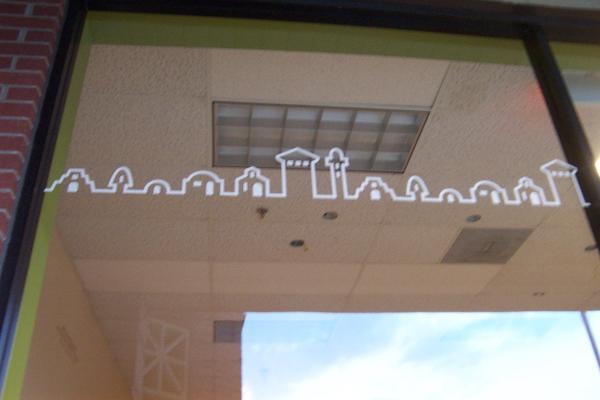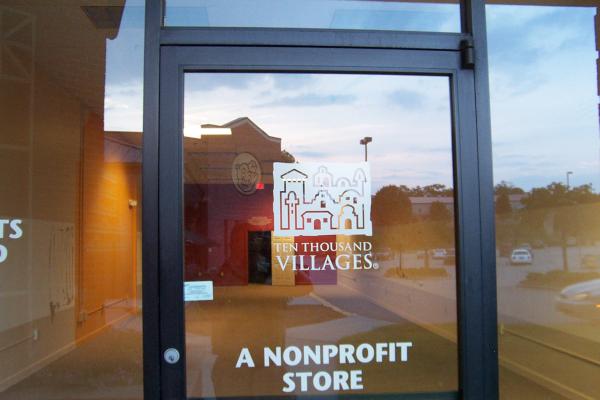 I wondered if Columbia could support a store like this, and unless they have just moved somewhere else, I guess the answer is no: Even a non-profit store has to pay rent & utilities.
If I understand the concept, Ten Thousand Villages was to sell crafts from third world countries with more of the selling price making its way back there than is the usual case. That's a nice idea, but people still have to buy them. Walking by there from time to time on my way to CVS, I would see things that, while I could appreciate the skill and craftsmanship that went into them, I really didn't have any desire to put in my house. Of course I'm the sort who thinks you can never have too many pictures of the beach on your walls, so take that for what it's worth.
Too bad.
UPDATE 4 March 2010: Added full street address and precise closing date (from this link) to post title.
Posted at 5:02 pm in Uncategorized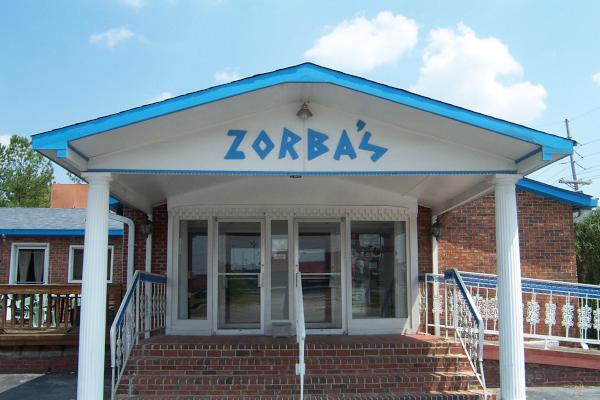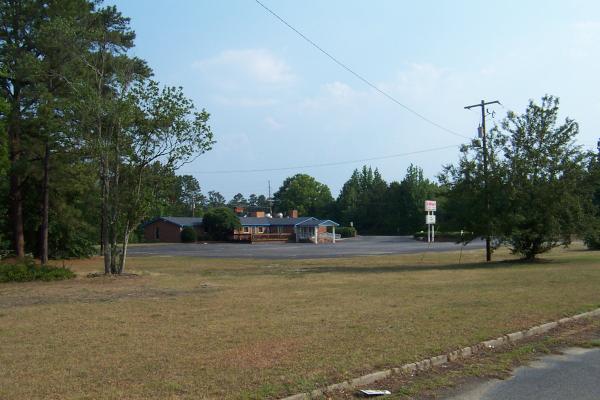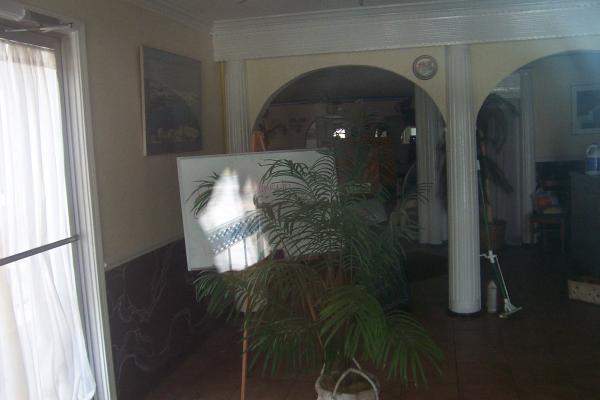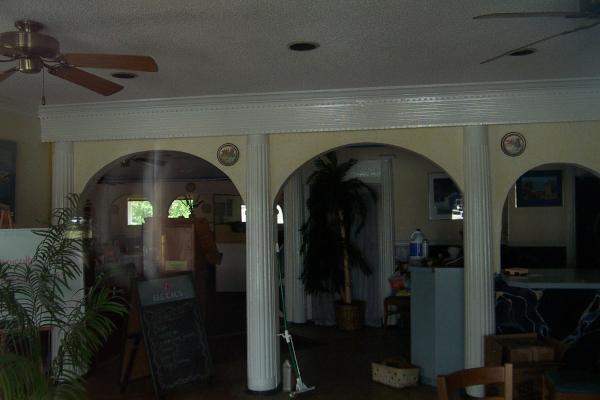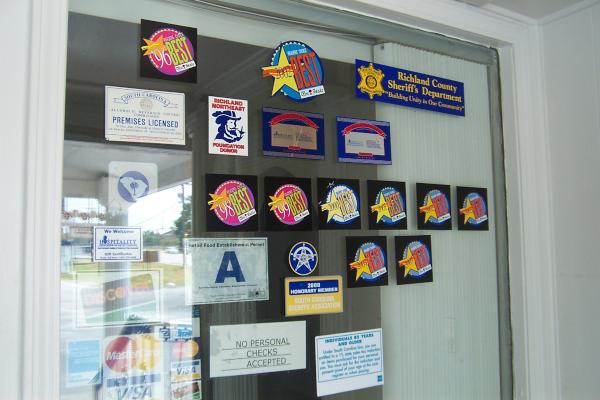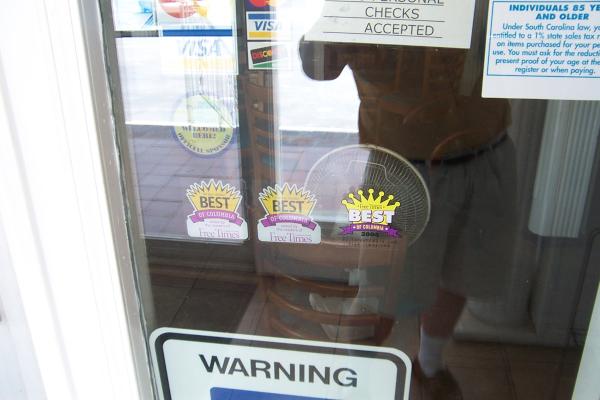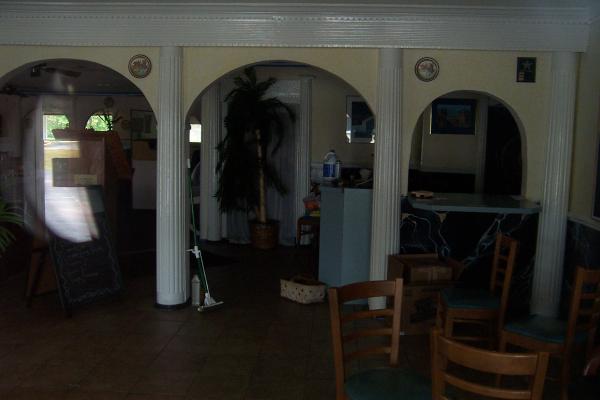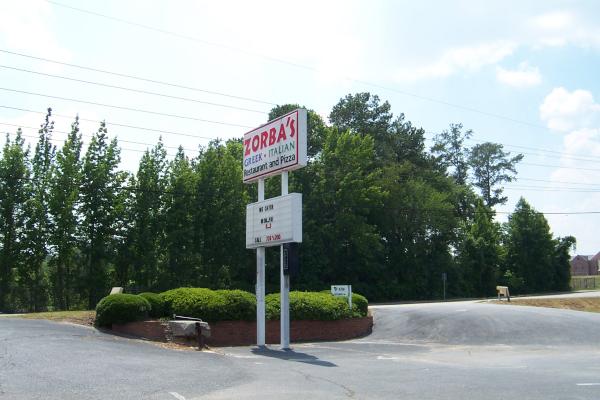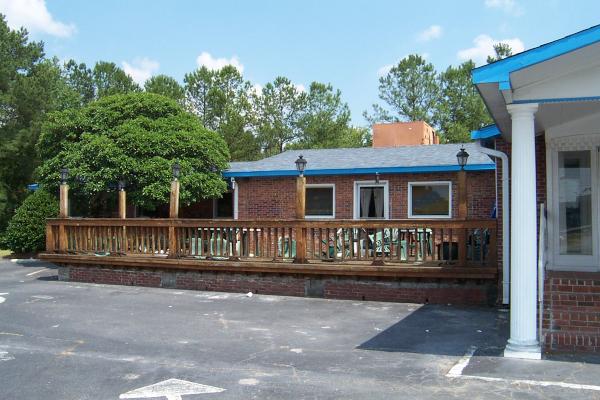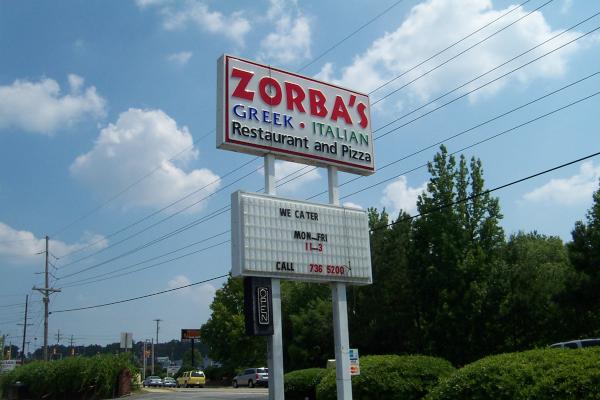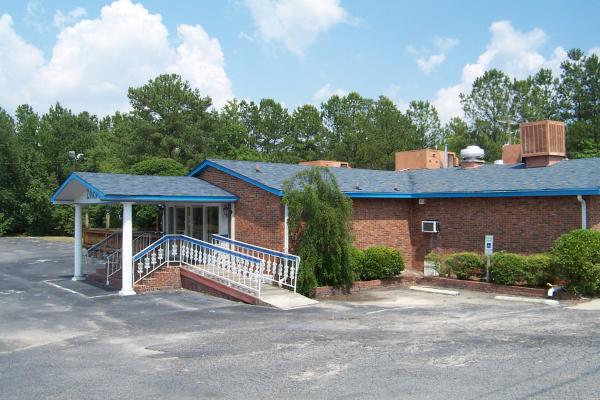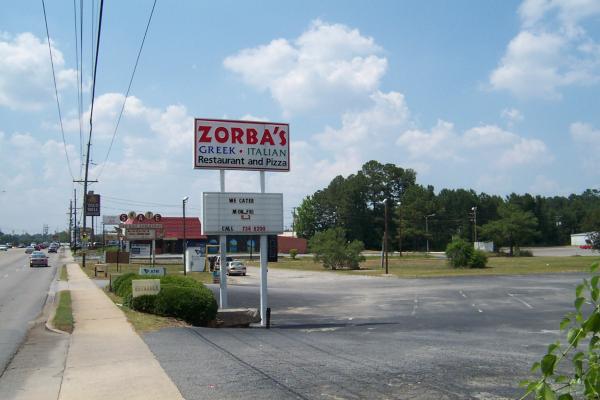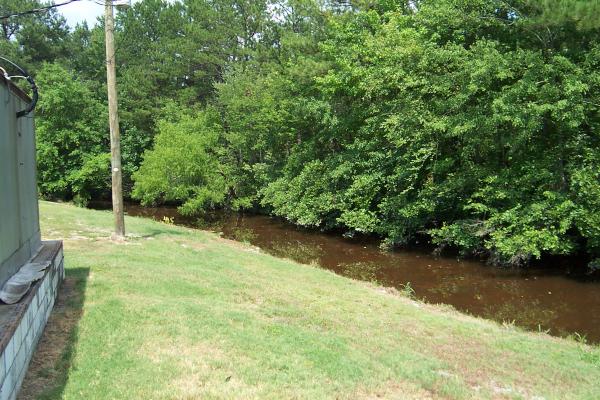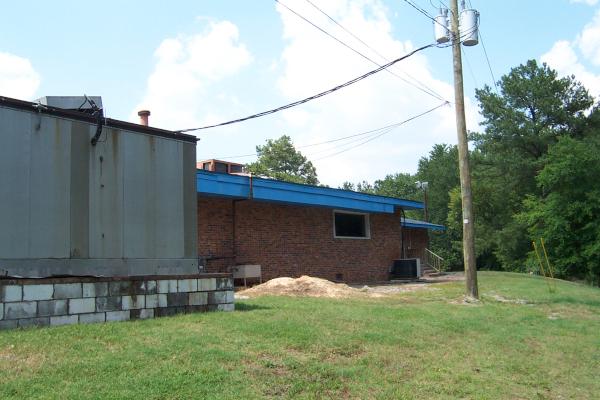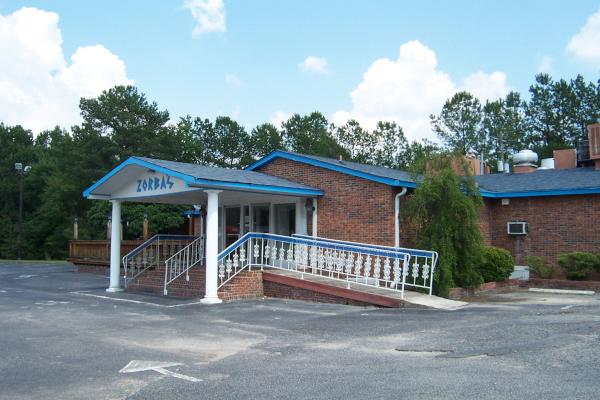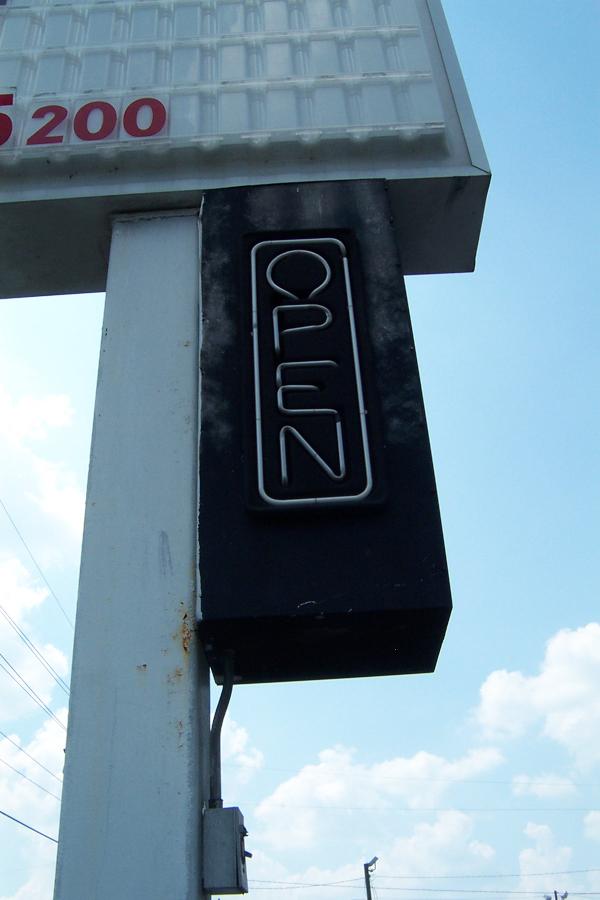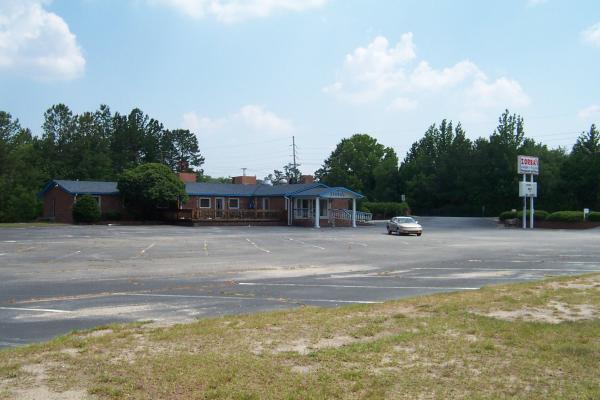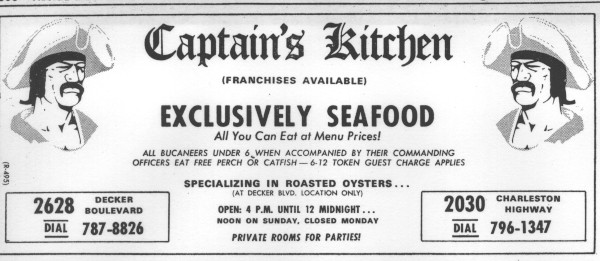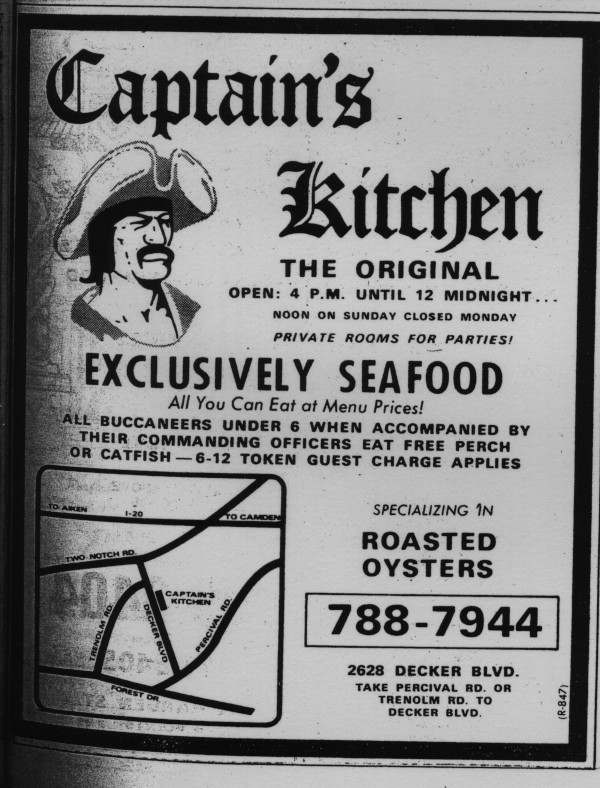 Well, it's not like I didn't see it coming.
The first establishment I can remember in this building on Decker was The Captain's Kitchen, a seafood operation. I can't tell you a lot about it because I have never liked seafood, and don't have any specific memories of going there. I think I did go there several times -- I seem to recall my parents speaking of it with approval -- but if I did, I would have gotten a burger or sandwich off the kids' menu.
I'm not entirely sure when The Captain's Kitchen closed, but I suspect it was in the late 60s or early 70s. At any rate, after that, a Zorba's opened in the building. It's hard to explain today how limited cuisine choices were in a medium-sized Southern city in those days. Pizza was considered an exotic food, Mexican restaurants were unknown, Chinese places were rare, and I suspect still tended towards "chop suey" and Greek food was completely unknown outside of Greek families. Today, everyone loves "Greek Salad", back then we didn't even know what it was and Feta cheese was very suspect (it wasn't even yellow!). Which is to say we didn't eat at Zorba's much, and when we did, I got a cheeseburger.
My memory is hazy on the details here, but at some point in, I believe, the 80s, the manager of Zorba's on Decker bought out the Zorba's people and rechristened the restaurant as Sparta. The only real difference was new signage, new menus and opening the restaurant on Sundays. Greek food was a bit less exotic by that point, and we ate there more frequently, and I started to discover the joys of feta in spanikopita and Greek Salads.
I don't know what happened next, but suddenly, Sparta was gone, and the place was Zorba's again (and closed on Sundays again). At this point, I had moved out of town, but had become quite fond of the food, and would often eat Saturday lunch there when I was back in Columbia. Things seemed to move along basically unchanged into the 90s and early 2000s.
At some point in that timeframe, Zorba's became the default place for my father, sister & I to have Saturday lunch (I was generally in town on Saturdays). My father had not been wild about Greek food at first, but gradually came to really like the place, and the staff was always very solicitious of him, especially as it became harder for him to get around.
About this time, the "flight from Decker" started as the Decker Corridor went into decline. Again, I got bits and pieces of this in conversation and may have parts wrong, but I also think that the owner had some health issues and needed to cut back his responsibilities some. He ended up selling the restaurant to an Asian couple and staying on as manager. To combat the decrease in business, he & they decided to refurbish the deck area and try to make Zorba's an afternoon cocktail destination. Unfortunately, it didn't work, and business continued to decline.
By 2003, I was back in Columbia, and eating lunch at Zorba's three times a week (Monday, Wednesday & Friday). I liked to come in about 3pm, have the "stuffed shells" or "cheese manicoti" special, and drink tea and read a book for the rest of my lunch hour after finishing eating. The waitresses knew me, and always kept my glass well filled.
After that, the The Signs Your Favorite Restaurant Is About to Close set in.
First was "sign #1: the hours change". Suddenly Zorba's was no longer open for dinner, just from 11:00am to 3:00pm for lunch. Not only was this a bad sign, but it meant that to eat there, I had to go at 2:00pm, earlier than I generally like to eat lunch (yes, I'm a night owl), so I started going on Monday's only.
Then there was "sign #3: the staffing level drops". Where there had been several waitresses before, now there was only one, and she was new.
After that, there was "sign #5: staff cleaning the restrooms rather than a sanitation service" and "sign #6: the menu changes" -- the formerly full menu + specials was reduced to a skimpy lunch menu + specials.
Finally, when I went in on Monday 26 May 2008, we had "sign #2: they are out of something mundane". In this case, it was lettuce, so instead of the greek salad with the manicotti, I had to choose rice or potatoes instead.
I'm putting 2 June 2008 in the title for this post, but I can't actually say that's the first day they weren't open as I was on vacation the week after 26 May. It's a deduction based on them not getting full deliveries for the week of 26 May and being definitely closed when I went by on 9 June. Combined with that, a new month with all its bills is a logical time to close up shop and the telephone is already disconnected. Actually it's a bit interesting. If it weren't for the phone being disconnected, I wouldn't be absolutely sure. There is no signage at all indicating that they are closed. Usually there is a "Thanks to all our wonderful customers for a great XX years" taped to the door, but not here.
Inside, you can still see the Cheese Manicotti special on the white-board. Oh well -- Thanks guys! I enjoyed it!
UPDATE 2 April 2009: Added Captain's Kitchen Yellow Pages ad from 1970
UPDATE 9 April 2009:
Well, for a while the sign said that an Italian restaurant was coming (Giovanni's, I think), but that never happened, and now it appears the place will be a Mexican restaurant for Mexicans (at least that is my interpretation since the sign says "Patrones Restaurante Mexicano Y Barra" rather than "Patrones Mexican Restaurant & Bar".
I don't know what's up with the For Sale sign, unless the area between the old Redwing and the restaurant is a seperate parcel.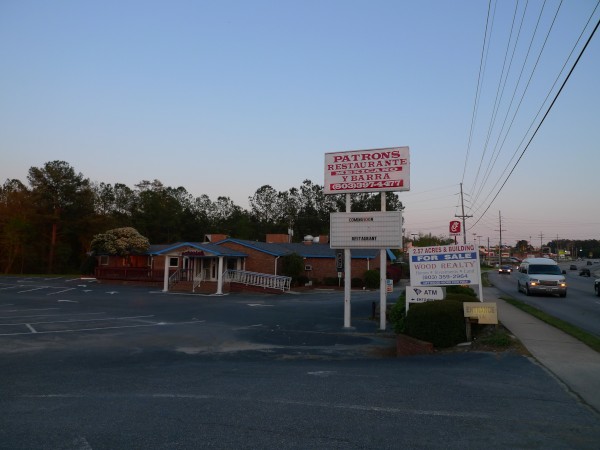 I have to say I don't like the lettering here at all: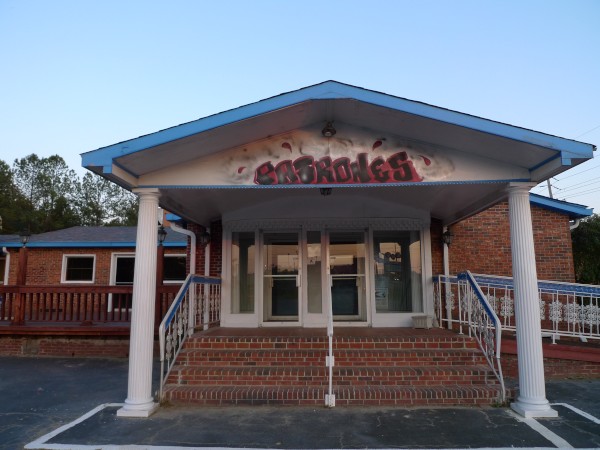 UPDATE 14 June 2009: Added the 1977 Southern Bell Yellow Pages ad above
UPDATE 8 June 2012 -- The new operation in this building, Continintal Bar & Grill (a very un-Mexican sounding name to me, though perhaps not to a Mexican) seems to be open. Except that I have yet to ever see a single car there.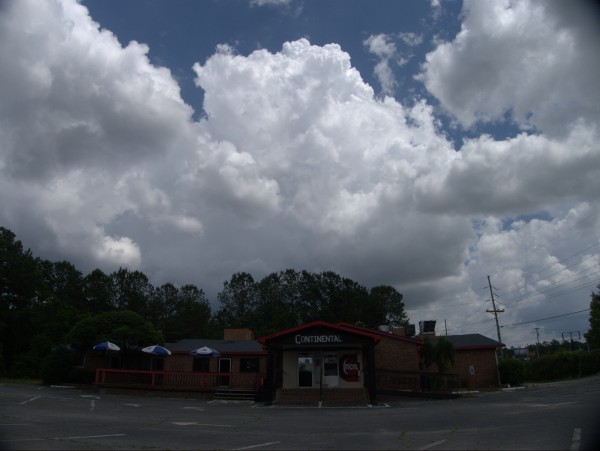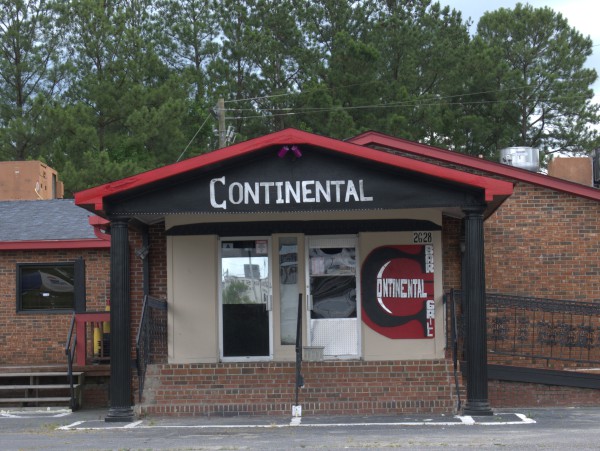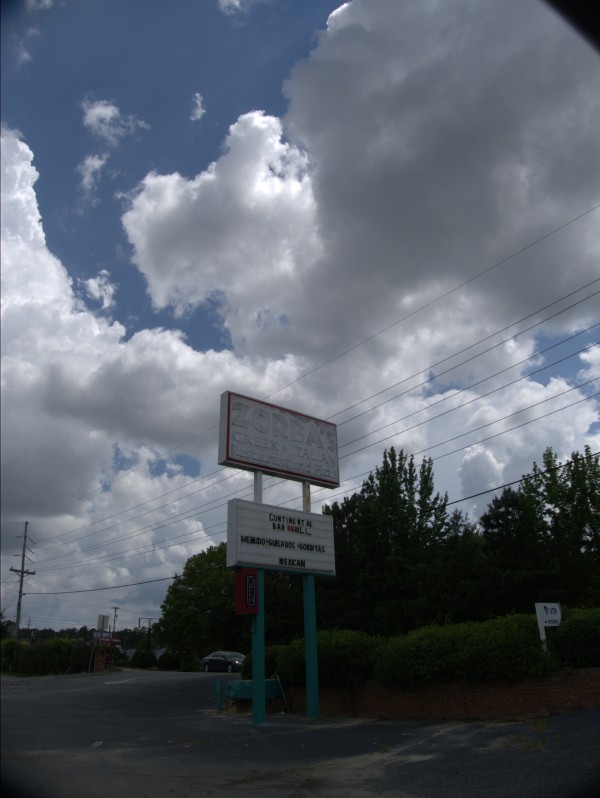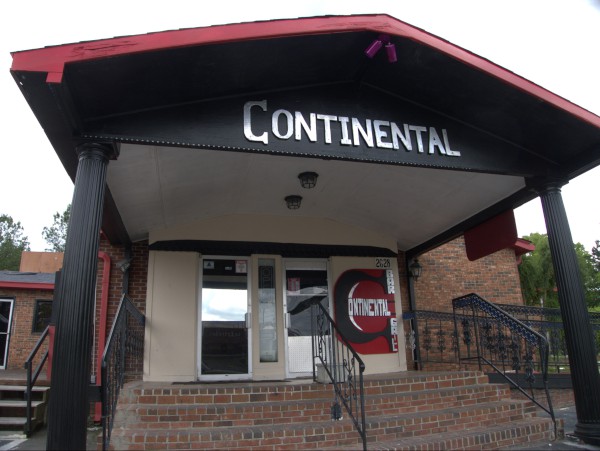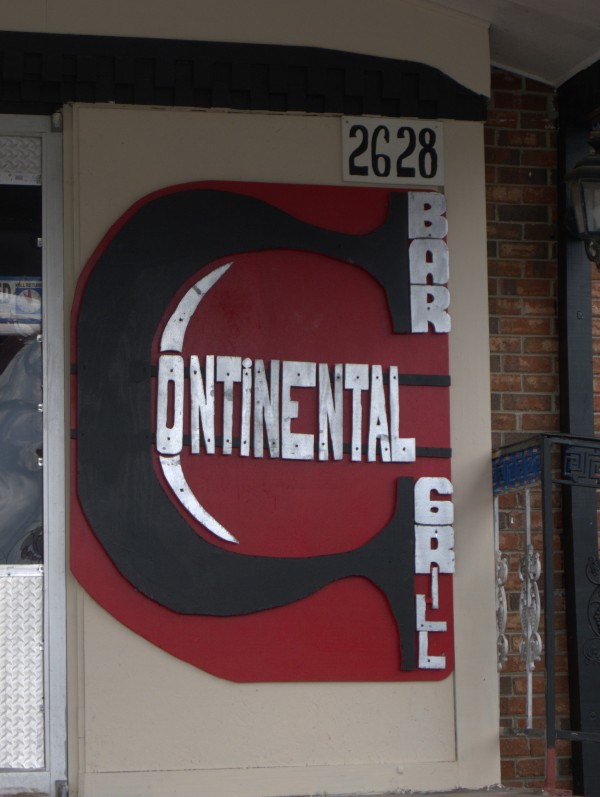 UPDATE 27 September 2014 -- Well, as reported, the place has been razed: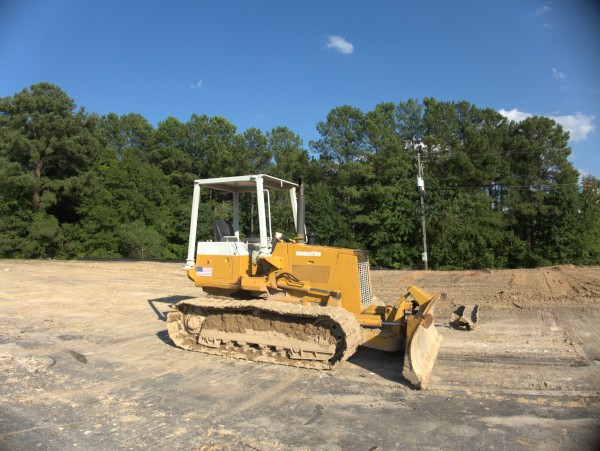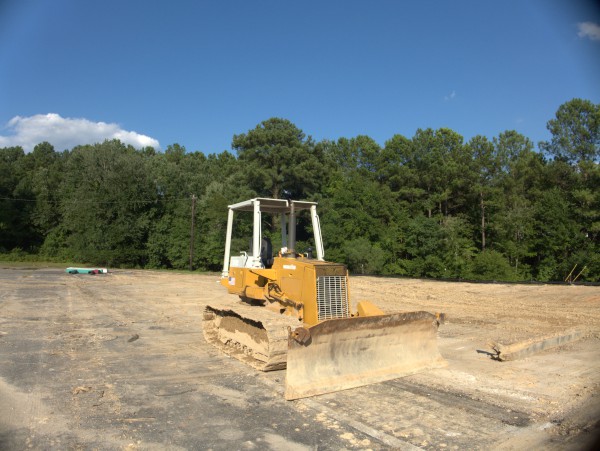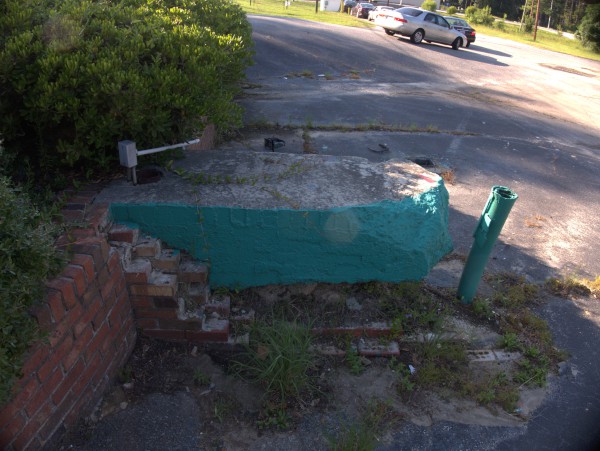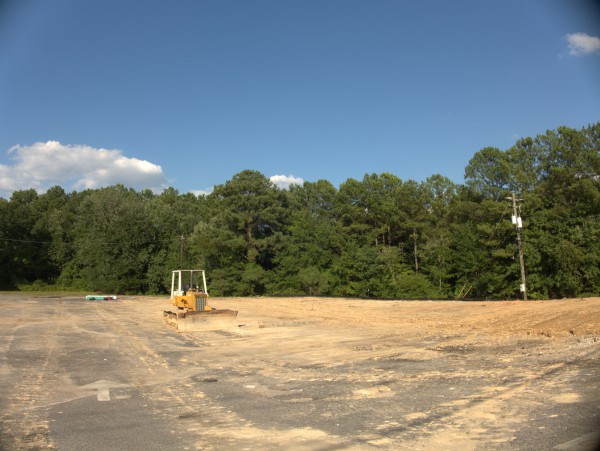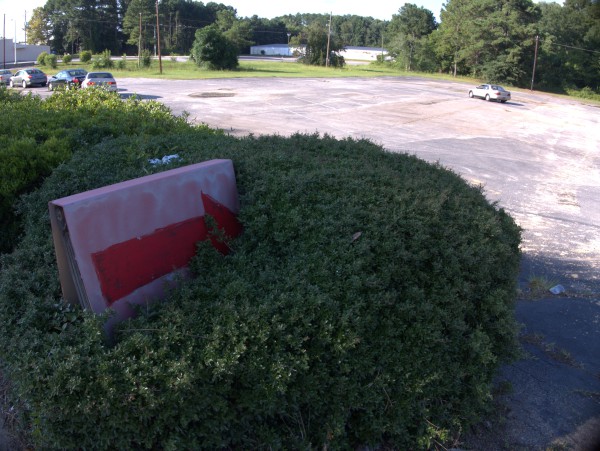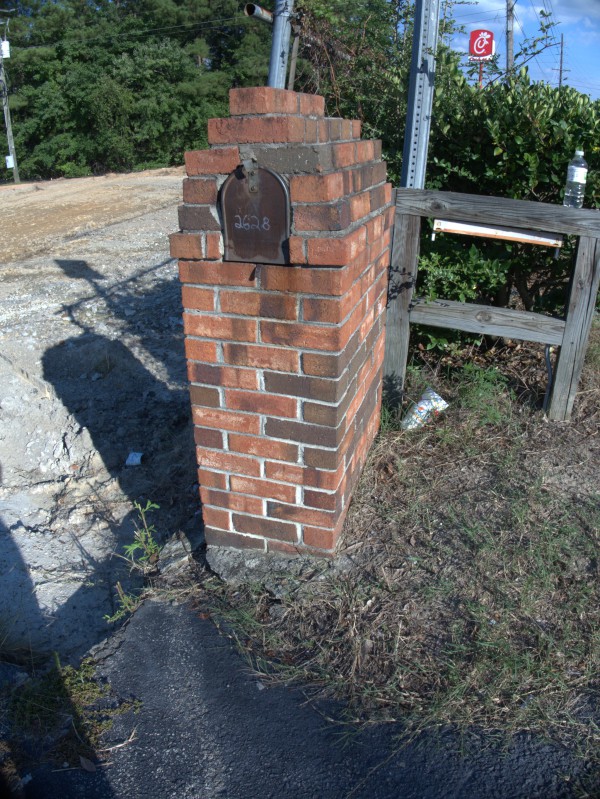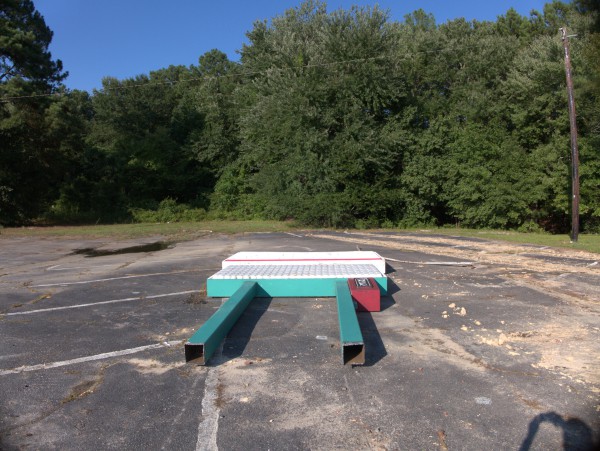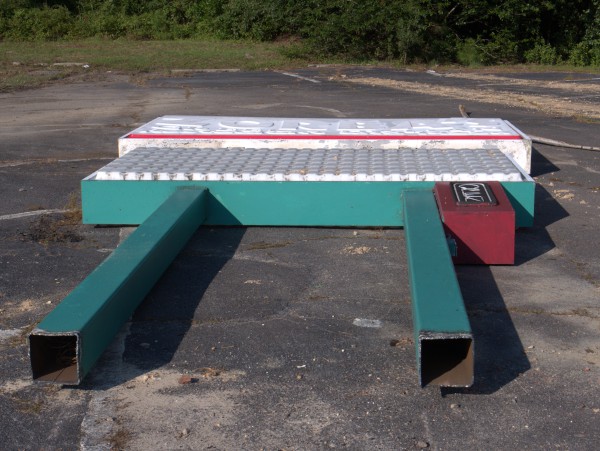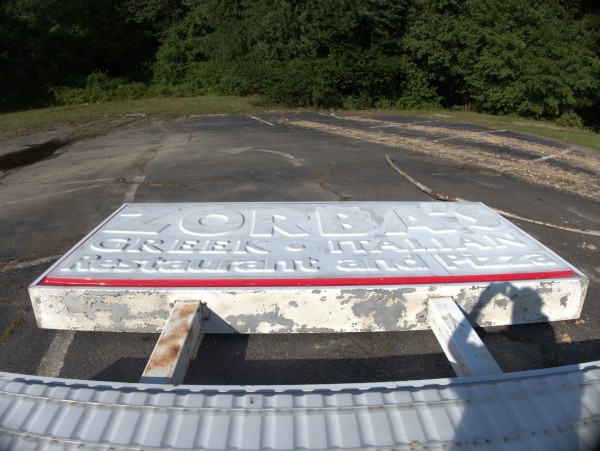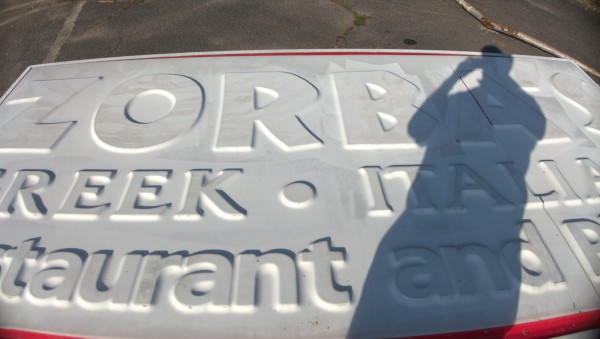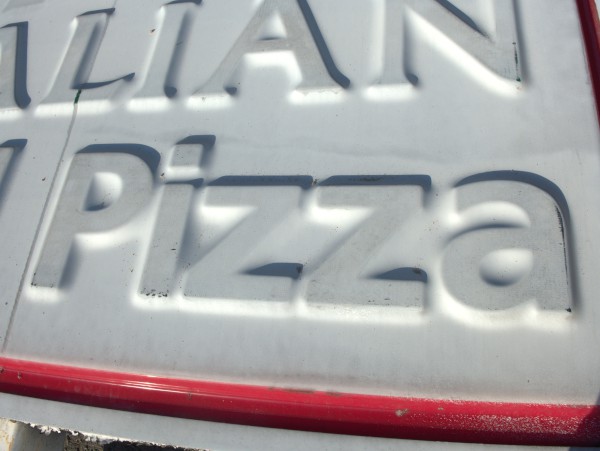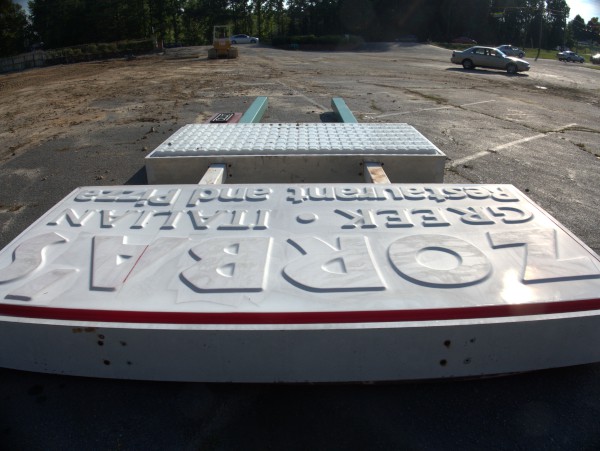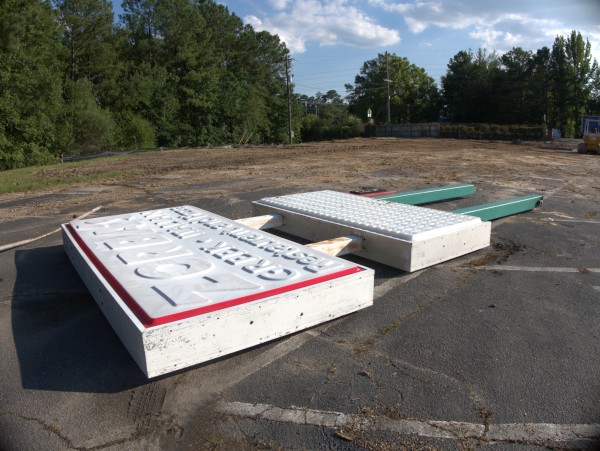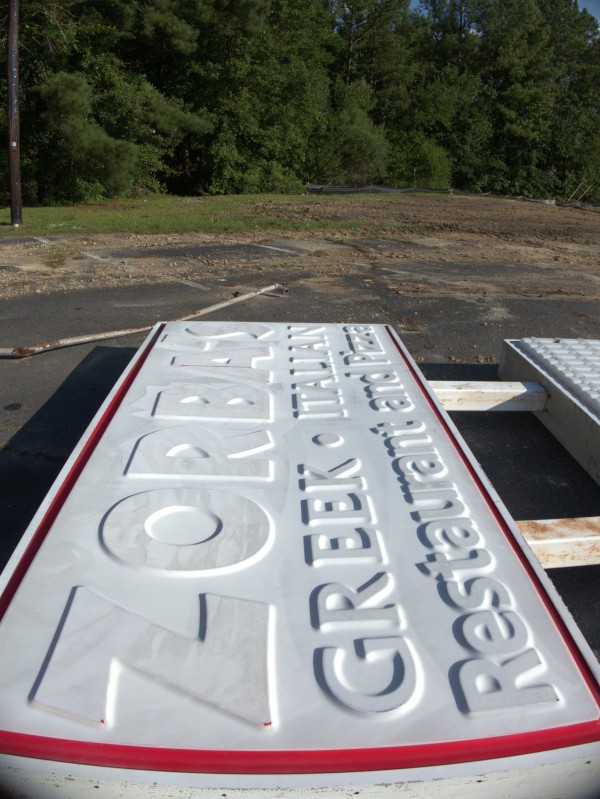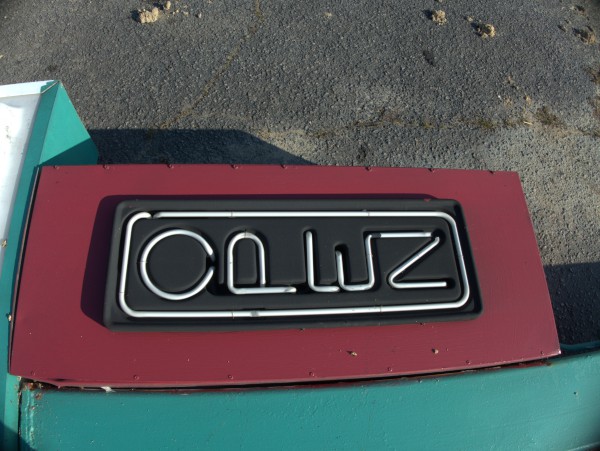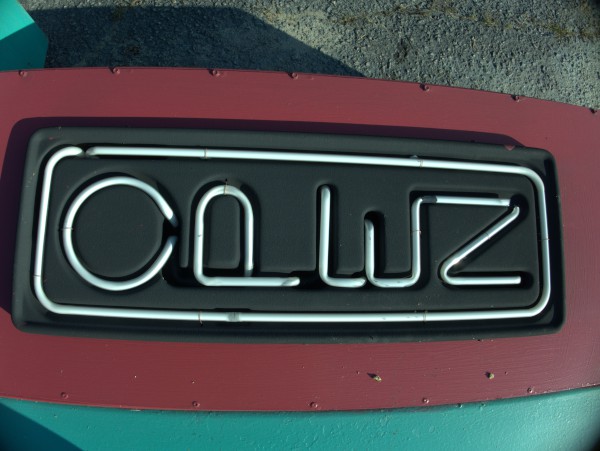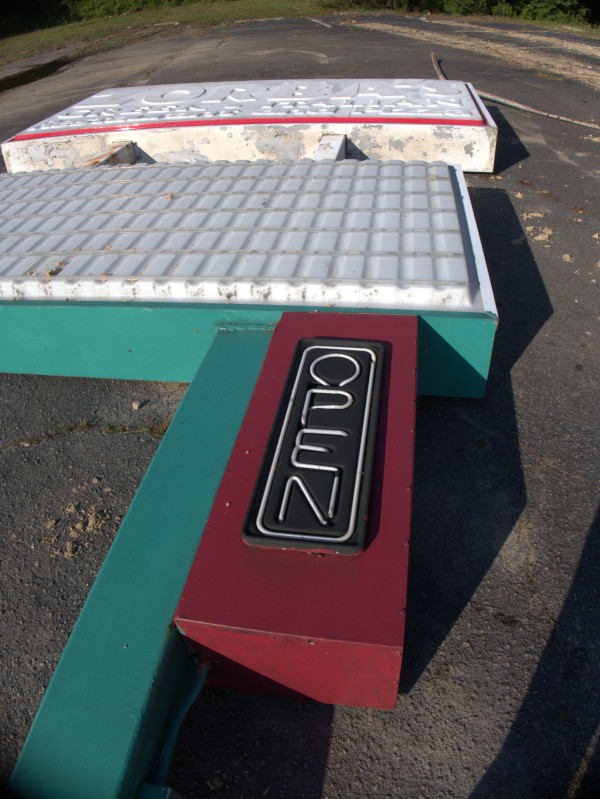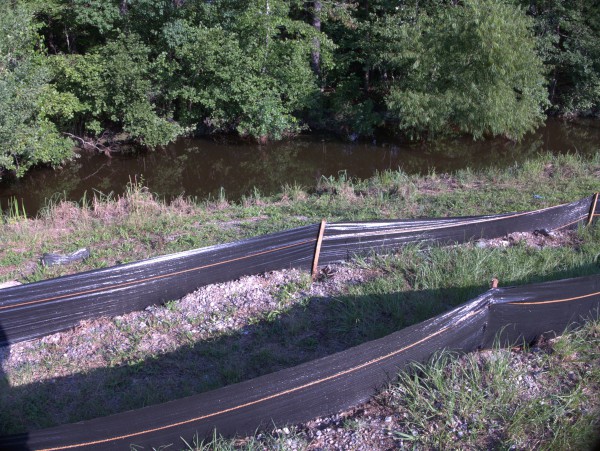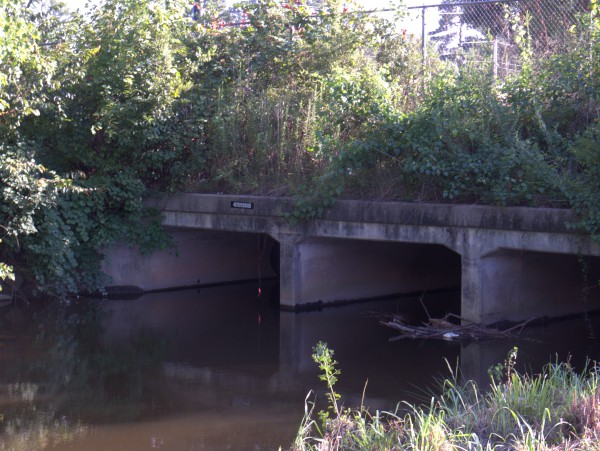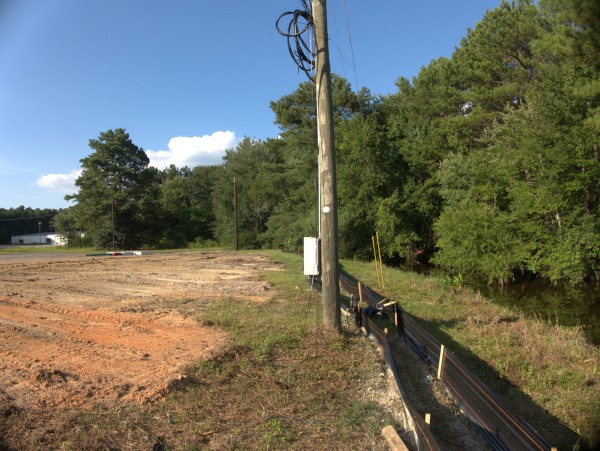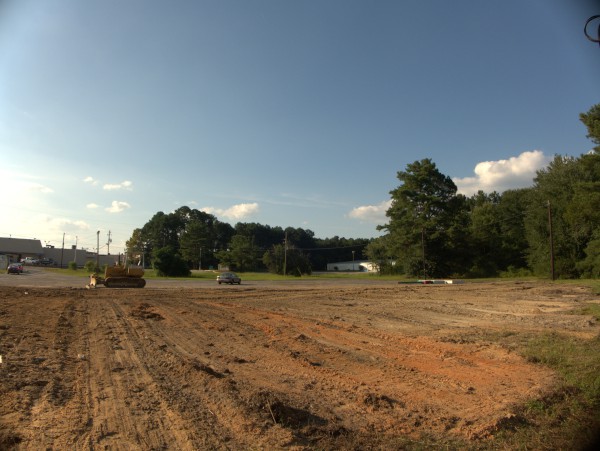 Posted at 10:54 am in Uncategorized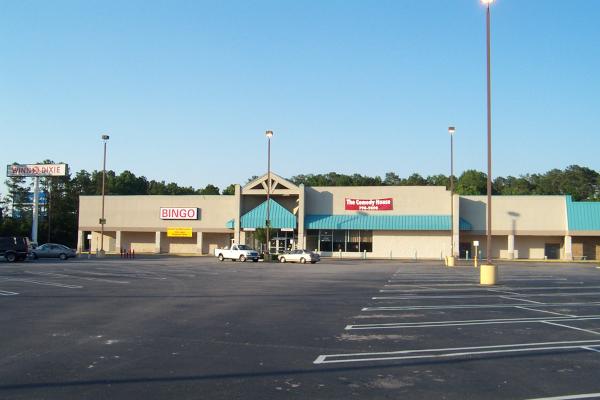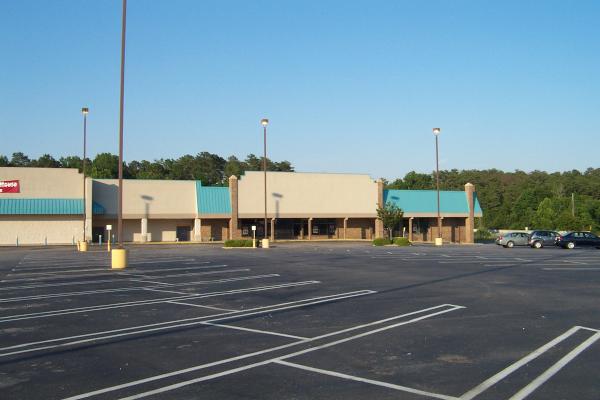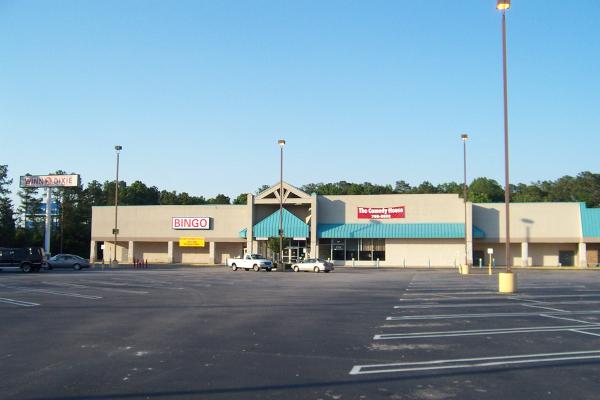 This Winn-Dixie was located in a hard-luck strip mall on the "troubled" Decker Boulevard corridor. Prior to the store's locating there, the physical plant of the building it went into had really been in bad shape since the long-ago departure of its predecessor (whose name I can't recall right now). Winn-Dixie put a lot of work into the building, and it looked like the mall would come to life again as it attracted a few new businesses, including Columbia stalwart, The Book Exchange.
What my family found really notable about the store's opening was the blast of publicity they paid for: They mailed everyone in the area a custom produced 10 minute VHS casette to promote the store and all its features. That must have cost them a pretty penny (now I suppose they would just mail a postcard with their web-site address, though I suppose since that would be less notable, people would be less likely to actually follow it up..).
Out of curiosity, my sister & I watched the tape which had been sent to my father. I know the impression I got from the tape was that the store was very upscale with an extensive deli department. I was surprised when I actually dropped by the store to find that it was very average. There was absolutely nothing wrong with it, and I wouldn't hesitate to stop if I were in the area and remembered I needed something, but it was definitely less upscale than other non-FoodLion stores in the general area (Publix for instance).
Still, I think it did well enough, and was a solid tenant for the struggling plaza. Unfortunately, the whole Winn-Dixie chain got in big trouble in 2004 and completely exited North & Suth Carolina, leading to the store's closure, and the plaza started going downhill again. The Book Exchange in fact moved back to almost the same spot on Two Notch that it had moved from to begin with. Lately things have stablized a bit with the Comedy House moving (after a hiatus) from its Saint Andrews Road location into half of the Winn-Dixie, and a bingo operation subsuming the other half as well as the Book Exchange spot and several other spots
on the other side. At this point only the huge sign behind the old store remains to say that Winn-Dixie was once there. (Though that itself is a bit unusual: Chains that are still operating usually take care to remove their branding from failed locations).
UPDATE 11 March 2011: Updated closing date to 24 August 2005 based on here.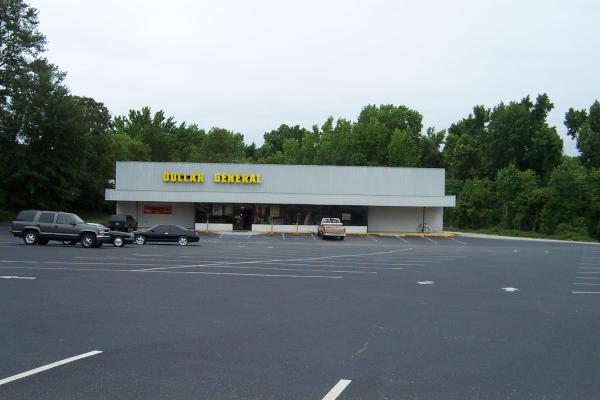 For some reason, when I was in middle-school, I loved popcorn to a degree I never had before or have since. I mean, I still like it, but I probably don't have it more than half a dozen times a year now while back then I had it every day. As soon as I got home from school, I would get out the popcorn popper (no microwave then!), the butter-salt, a big glass of ice-tea and a book. I would sit at the kitchen table and eat popcorn with one hand, and turn pages with the other (I was careful not to get my books greasy!).
Popcorn was not a regular purchase item for my mother's shopping trips. She didn't keep a tab on the status of the bag of popping corn or the level of the butter-salt shaker, so unless I remembered to ask her to get some, I ended up having to make supply runs on my own. Fortunately, there was The Pig.
The Piggly Wiggly on Covenant Road near Trenholm Park had been there as long as I could recall, and unlike a trip to Trenholm Plaza, getting to it from our house required crossing no major roads so my parents had been OK for years with me riding my bike there. I would ride down Oakwood to Satchel Ford to Bethel Church to Covenant and park my bike on the left side of the store. (Back then I didn't lock it, now I probably would). The Pig was a small store, nothing special really, in fact my mother rarely shopped there because they packed their produce on trays under cling wrap so you really couldn't see how fresh it was, but aside from the popcorn it had another draw for me: a book "spinner" rack.
Stocking for racks like this was always hit-or-miss, but apparently the distributor/jobber who had responsibility for The Pig's rack in those days had a taste for science fiction (or maybe he got some kind of discount -- who knows?). At any rate, there were usually new DAW paperbacks in the rack -- those were the days of the white page borders and the Kelly Freas covers:
If I had the money (iffy..), I could always come home with a new book to read with my popcorn.
In later years, I moved out of town and lost close track with The Pig, but apparently it had some rather interesting times before it finally closed. If I recall the story my sister or father told me, at one point it was closed for a while and then got a new owner who refused to stock any beer or wine for religious reasons. (I recall thinking that was an odd amount of leeway for a chain to give to an individual store..). In the end, the market changed, and it was really too small and old a building to compete with the new wave of upscale grocers and probably too close to The Pig on Forest Drive to make sense for the chain (and that Pig is noticably upscale itself). Half of the building now houses a Dollar General (they have the best peppermints I've ever found, by the way, at least since altoids changed their recipie) while the other half is empty.
And darn it, it was fun to say "I'm going to hop to the pig".
UPDATE 28 July 2010: Added full street address to post tile, and the fact that this was store "No. 98" as well. Added graphic (and link to) The Lion Game.
UPDATE 4 May 2011: Changed closing date in the post title to February 2005 based on commenter Andrew's research.
UPDATE 17 October 2011 -- Well they have finally found a tenant for some of the vacant space. It appears we will get a new pizza parlor, Milano Pizza: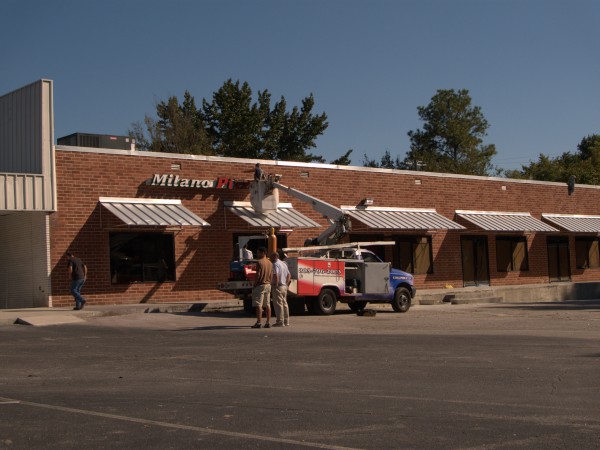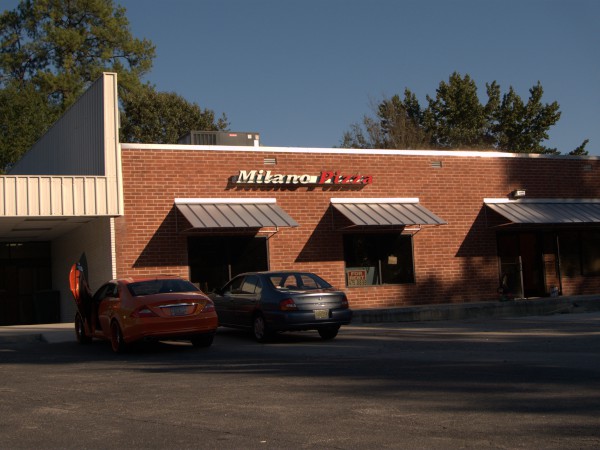 UPDATE 26 January 2012 -- The pizzeria is open: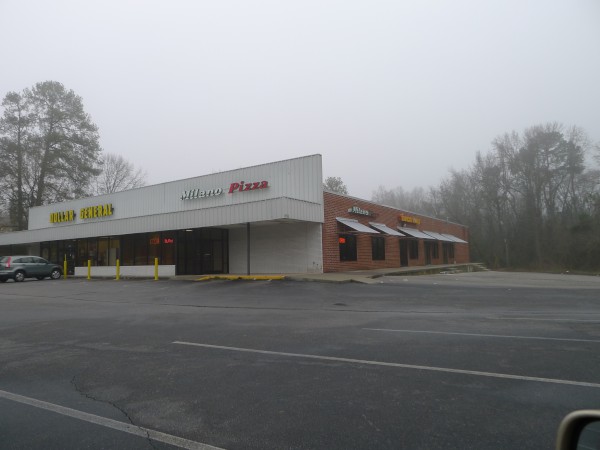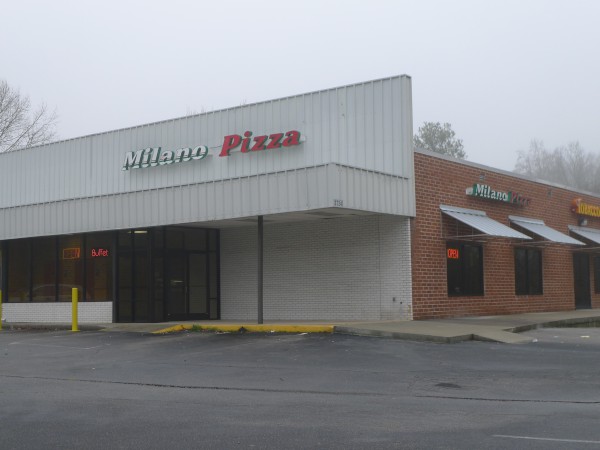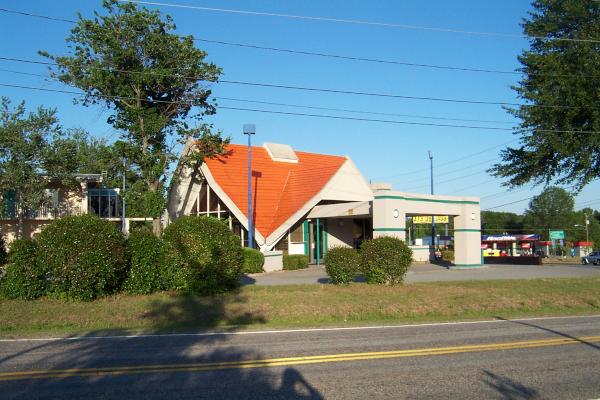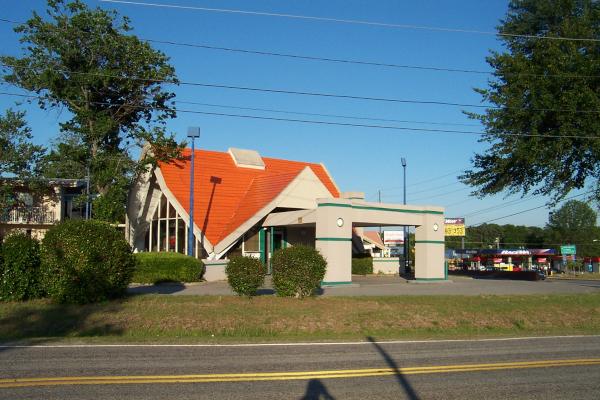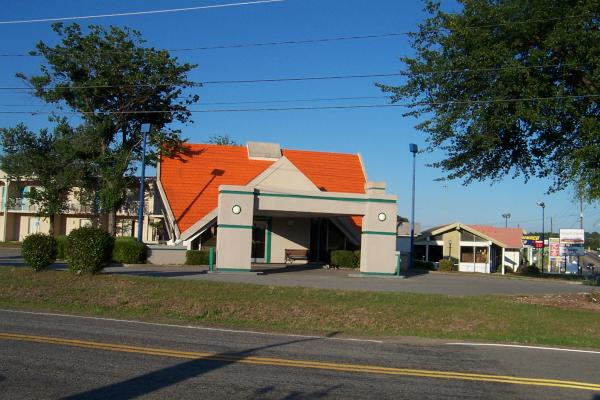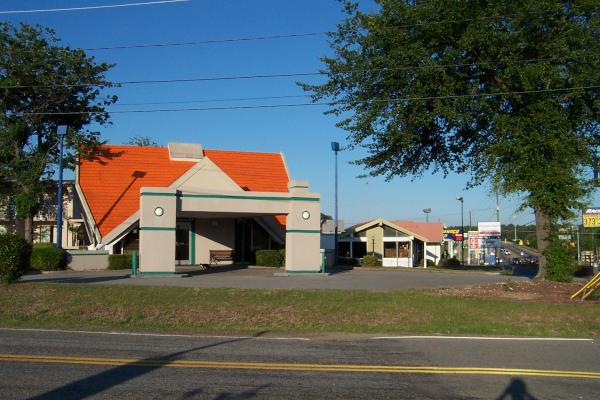 It always impresses me how easy it is to take a well known, well regarded brand and run it into the ground. There's no reason carved in stone as to why Sears shouldn't be the country's number one retailer. They had universal market penetration, a trusted image and core products that were consumer touchstones for quality: Craftsman, Kenmore & Diehard. Yet with all that going for them, they still fell asleep at the wheel and let Wal-Mart and even Target eat their lunch.
Something similar happened to Howard Johnson. At one time they were so ubiquitous and well known that Mel Brooks could joke about it in Blazing Saddles and be confident that everyone would get it. The chain is still around, but it's certainly not what it was. The location on Bush river continues in business as a hotel (the one in Cayce with the Cinderella carraige is boarded up). I think it's one of those generic sounding chains now with, I'm guessing, a low franchise fee. It's also got one of Columbia's several Indian restaurants. The time I went there, the food was fine, but the service was a bit slow -- it's changed ownership at least twice since then though. (My favorite Indian restaurant continues to be The Delhi Palace in another hotel over on Broad River).
(By the way, if you can't see the cat in the last picture when you click for full-size, then your browser is automatically scaling images for you, which is, in my opinion, bad. You can fix it in the browser settings [it's different for Internet Explorer and Firefox].)
Posted at 11:36 pm in Uncategorized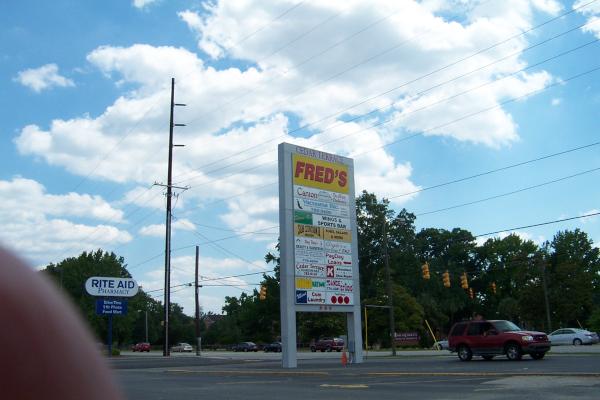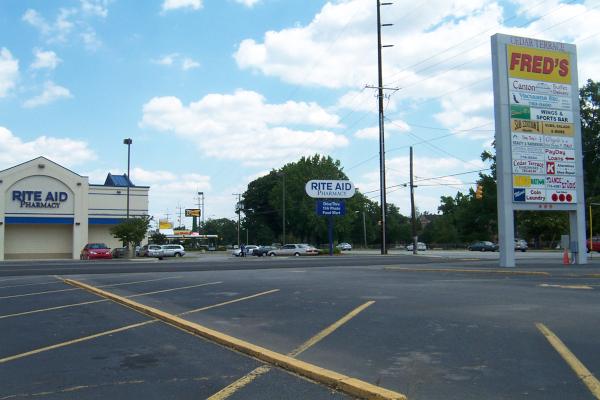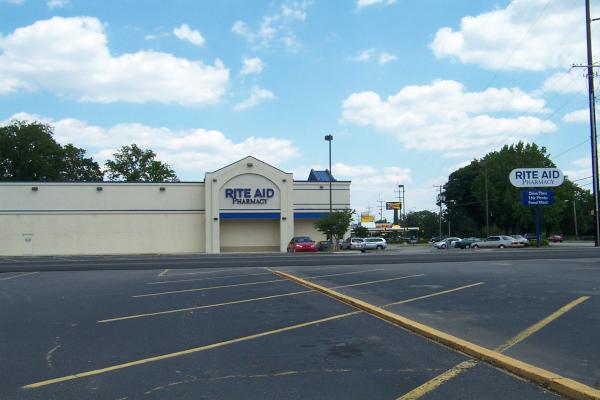 Sometime in the late 1980s, The State newspaper ran a weekend feature article about the search for the best hamburger in Columbia. I cut the article out and put it in my glove compartment and over the next few years, tried most of the places mentioned. As it turned out, I wasn't that impressed in general by the writer's research and the burgers he identified struck me as "OK", but not spectacular. What's perhaps most interesting though is how many of those places are gone now.
I can't recall them all, but the list included Edna's on Forest Drive (I really wish I had some pictures of the interior of that -- it's not often you see someone merging preoccupation with both sex and Jesus in one setting), a small place in Woodhill Mall called, if I recall correctly, Johnathan's, Ed's Drive-Thru on Meeting Street in Cayce, The Seaboard Diner on Gervais (which recently came up here in a comment thread) and Cedar Terrace Pharmacy.
Unfortunately I can't even get a photo of a re-purposed building for CTP, it was all torn down to make way for a new Eckerds (now a Rite-Aid), but it was an old time drugstore with a lunch counter (and booths). In fact, it may have been the last drugstore with a lunch counter in Columbia. I certainly can't think of any still operating right now. When I went burger hunting there, I'm guessing it was about 1989, and while the counter wasn't swamped, there were a number of other diners. I think that if the base pharmacy operation had been able to hold its own against the chains, the counter would have stayed marginally profitable and might still be with us today. We'll never know, and as I said, it's not a tragedy for the Columbia burger market -- the burger was good, but not a classic.
What does depress me just a bit is that what I consider the best burgers in Columbia today: Five Guys, Fuddruckers & Red Robin are all chain operations and not local.