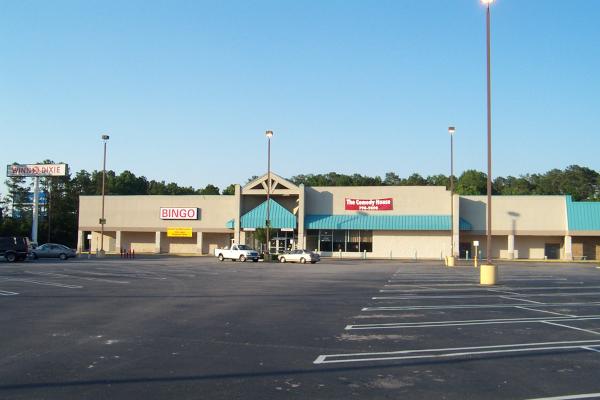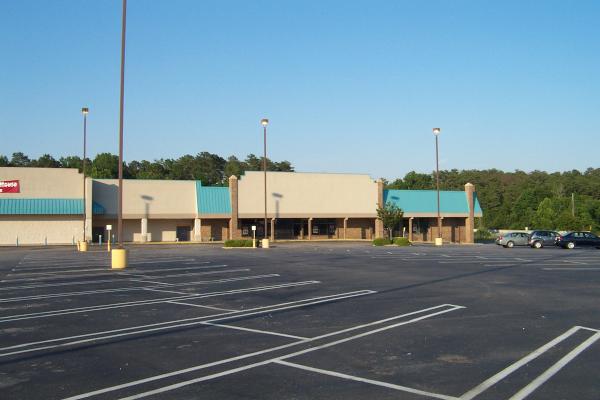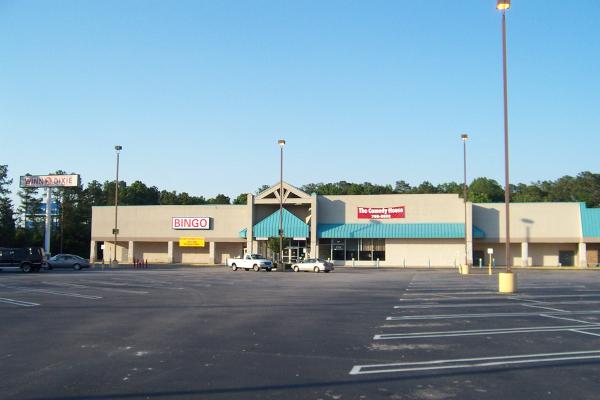 This Winn-Dixie was located in a hard-luck strip mall on the "troubled" Decker Boulevard corridor. Prior to the store's locating there, the physical plant of the building it went into had really been in bad shape since the long-ago departure of its predecessor (whose name I can't recall right now). Winn-Dixie put a lot of work into the building, and it looked like the mall would come to life again as it attracted a few new businesses, including Columbia stalwart, The Book Exchange.
What my family found really notable about the store's opening was the blast of publicity they paid for: They mailed everyone in the area a custom produced 10 minute VHS casette to promote the store and all its features. That must have cost them a pretty penny (now I suppose they would just mail a postcard with their web-site address, though I suppose since that would be less notable, people would be less likely to actually follow it up..).
Out of curiosity, my sister & I watched the tape which had been sent to my father. I know the impression I got from the tape was that the store was very upscale with an extensive deli department. I was surprised when I actually dropped by the store to find that it was very average. There was absolutely nothing wrong with it, and I wouldn't hesitate to stop if I were in the area and remembered I needed something, but it was definitely less upscale than other non-FoodLion stores in the general area (Publix for instance).
Still, I think it did well enough, and was a solid tenant for the struggling plaza. Unfortunately, the whole Winn-Dixie chain got in big trouble in 2004 and completely exited North & Suth Carolina, leading to the store's closure, and the plaza started going downhill again. The Book Exchange in fact moved back to almost the same spot on Two Notch that it had moved from to begin with. Lately things have stablized a bit with the Comedy House moving (after a hiatus) from its Saint Andrews Road location into half of the Winn-Dixie, and a bingo operation subsuming the other half as well as the Book Exchange spot and several other spots
on the other side. At this point only the huge sign behind the old store remains to say that Winn-Dixie was once there. (Though that itself is a bit unusual: Chains that are still operating usually take care to remove their branding from failed locations).
UPDATE 11 March 2011: Updated closing date to 24 August 2005 based on here.
UPDATE 28 August 2018 -- There is now a plasma center in the left part of the old store that was Bingo. (The Comedy House is still in the main portion):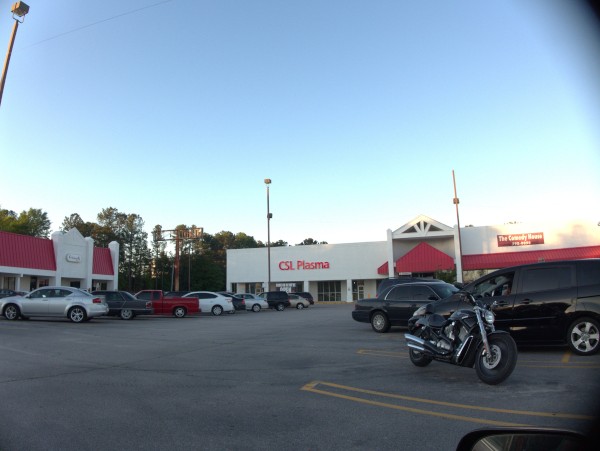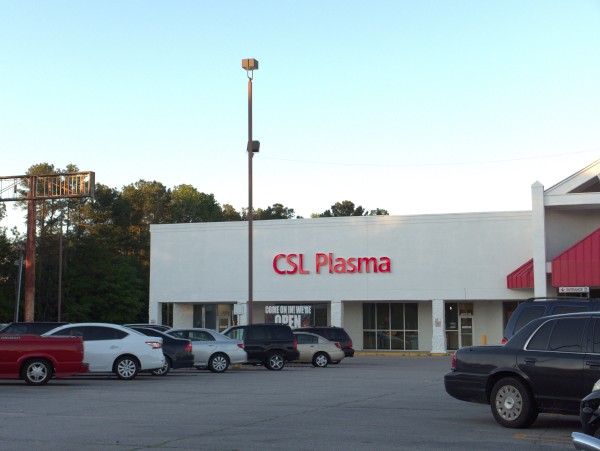 32 Responses to 'Winn-Dixie, 2768 Decker Boulevard (Corner of Decker & Trenholm Ext): 24 August 2005'
Subscribe to comments with RSS or TrackBack to 'Winn-Dixie, 2768 Decker Boulevard (Corner of Decker & Trenholm Ext): 24 August 2005'.
Leave a Reply