Posted at 12:46 am in Uncategorized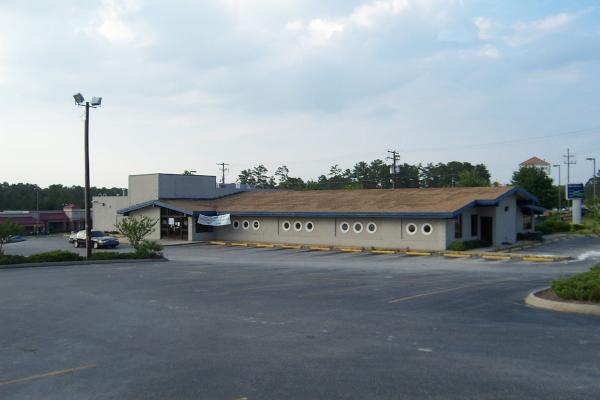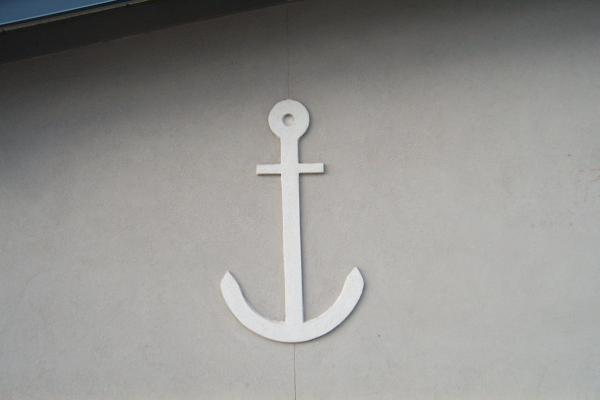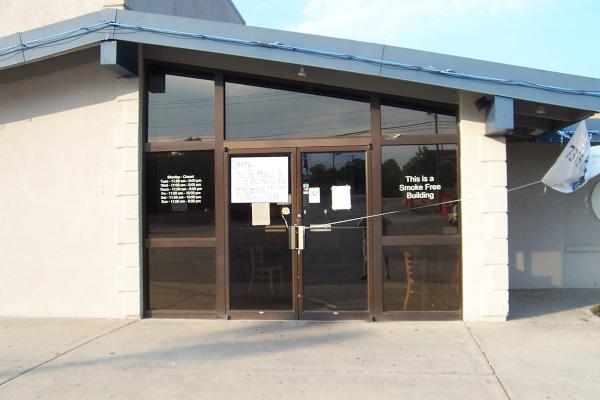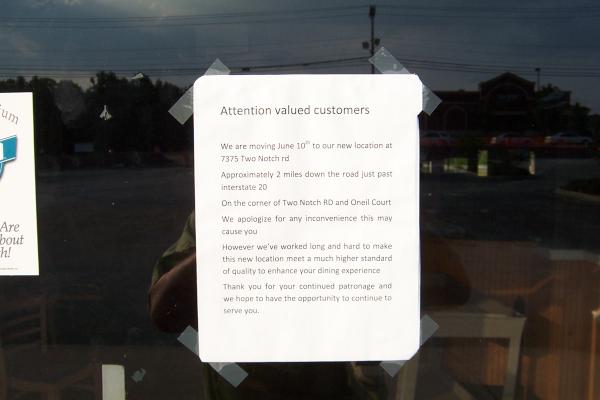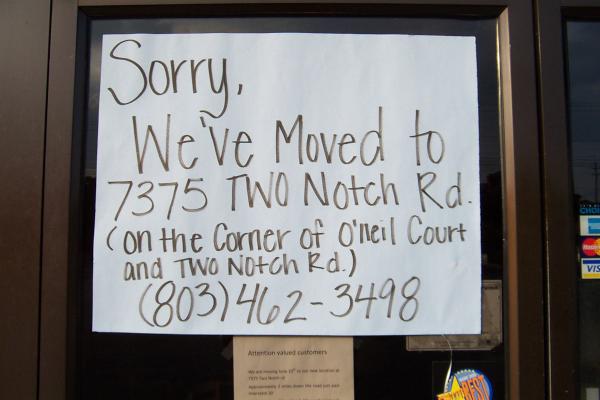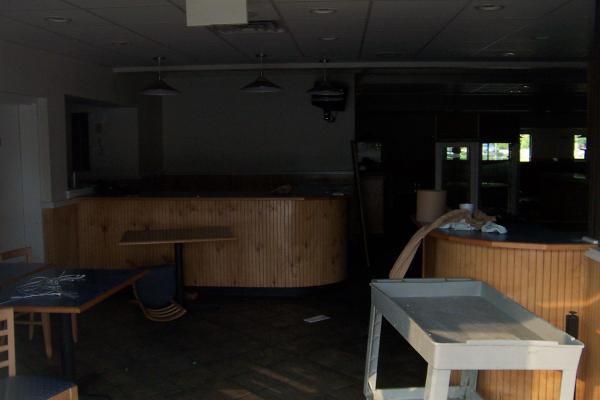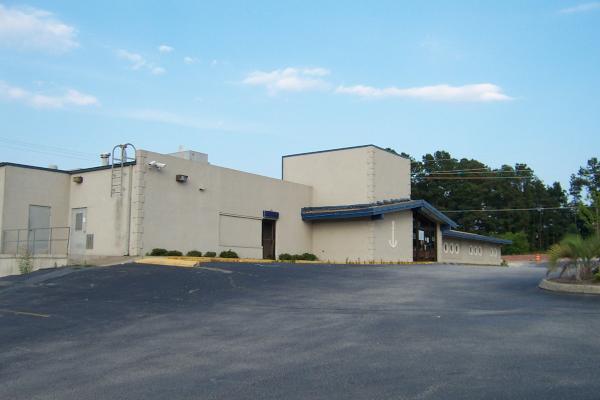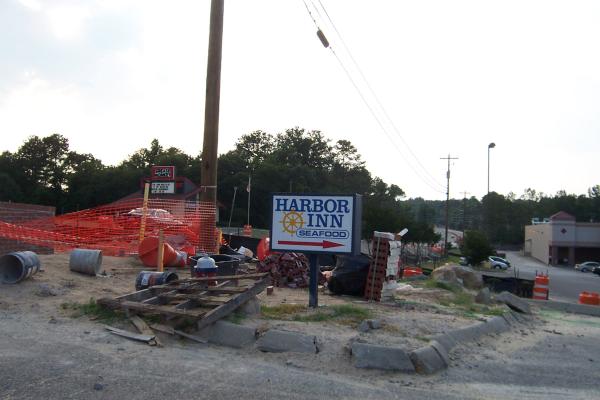 This building, which Harbor Inn has just vacated was originally a Ryan's steakhouse. A friend who writes software for the restaurant industry told me once that Ryan's corporate felt that the local franchises had run the brand into the ground and had introduced a new name Fire Mountain (which was once out on Garner's Ferry) for markets where the Ryan's name had been ruined. Be that as it may, my recollection is that when this Ryan's closed, it was not to move out towards Sandhills where there is a Ryans today, but that Columbia was Ryans-less for a few years.
At any rate, Harbor Inn took over the building and had a fairly good run there. I'm not sure why they decided to move to the old Quincy's building near Lowes on Two Notch, but I did get the impression after stopping to take these pictures that the Quincy's location is easier to get in and out of. And, of course, it's nearer to the Interstate as well.
6 Responses to 'Harbor Inn, Two Notch Road: 10 June 2008 (moved)'
Subscribe to comments with RSS or TrackBack to 'Harbor Inn, Two Notch Road: 10 June 2008 (moved)'.
Leave a Reply