Archive for the 'Shandon' tag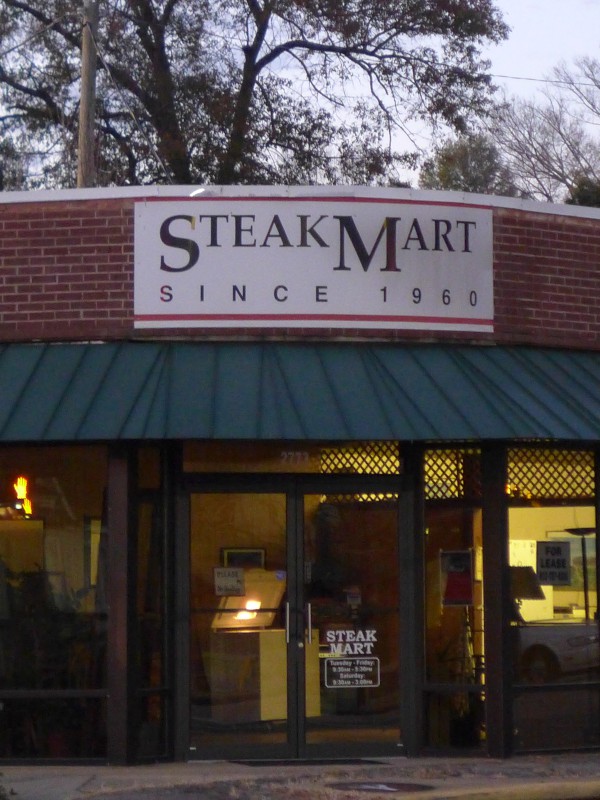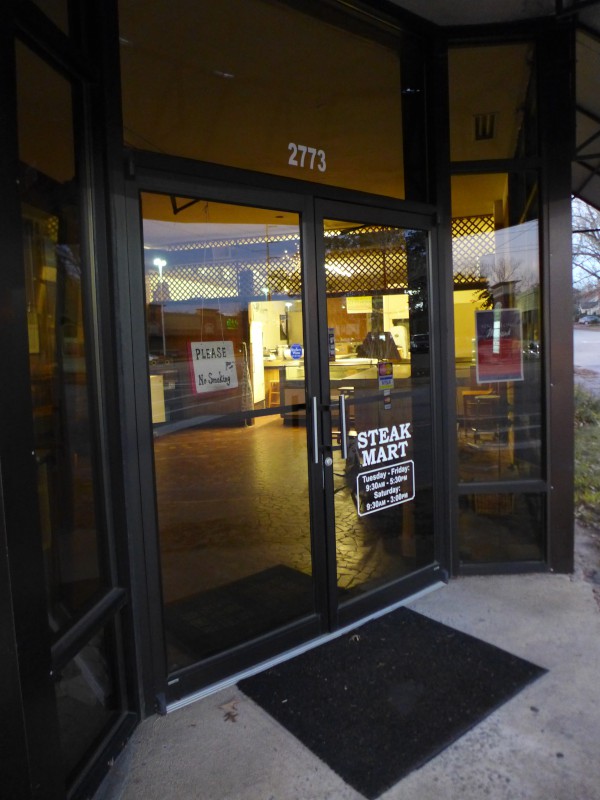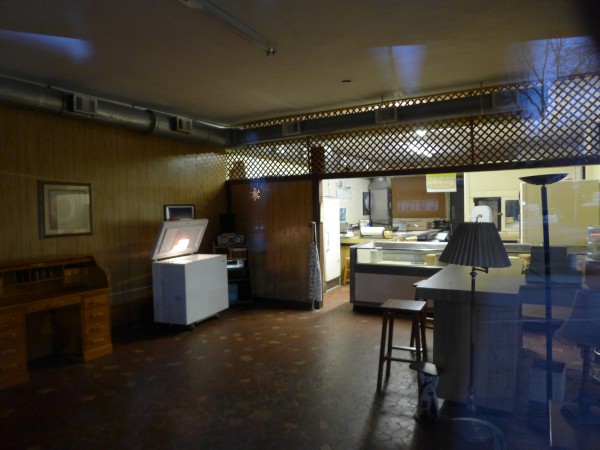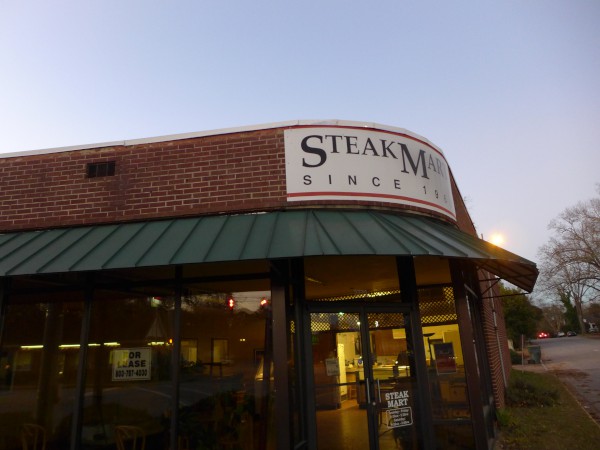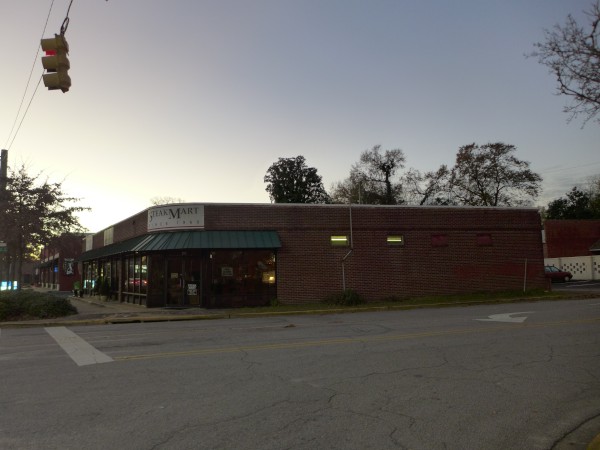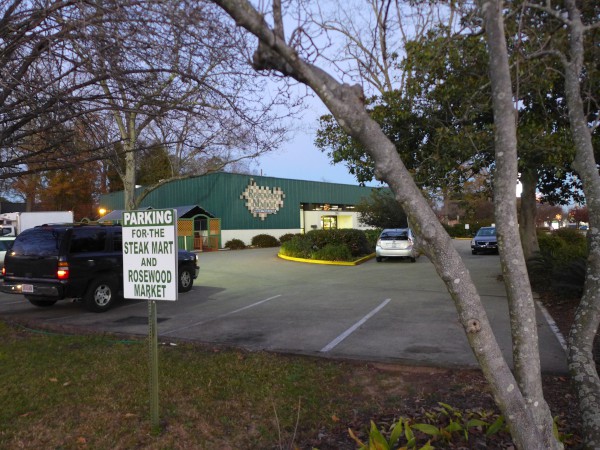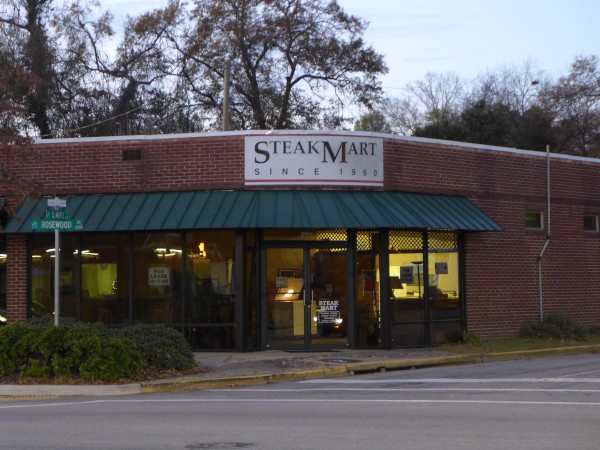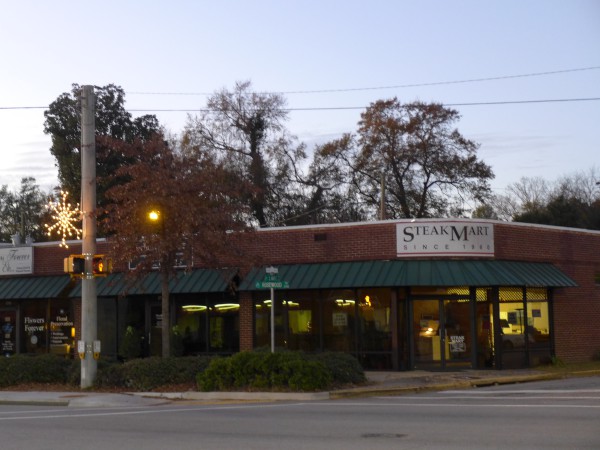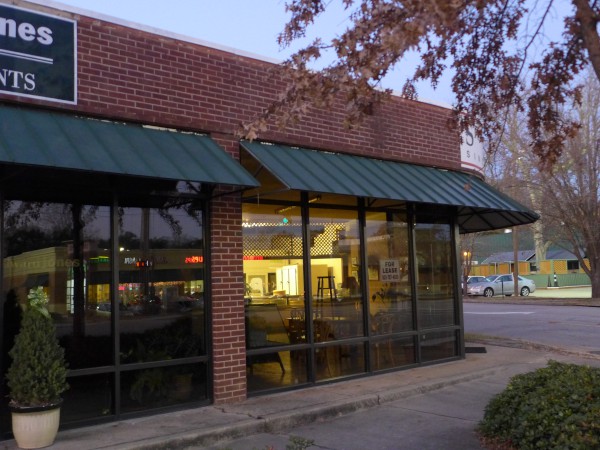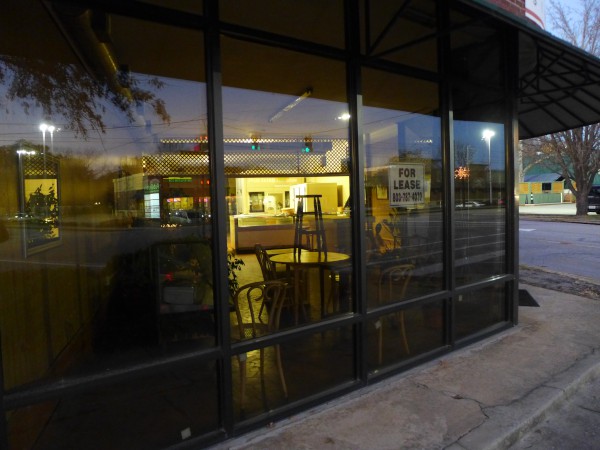 I generally like my steak in ground-beef form, but I have certainly noticed Steak Mart on the corner of Rosewood and Maple since it has been there for my entire life. As commenter Robert S pointed out though, they have closed up shop as of Christmas Eve after a 54 year run.
(Hat tip to commenter Robert S.)
UPDATE 19 October 2021 -- Now Koru Group Fitness: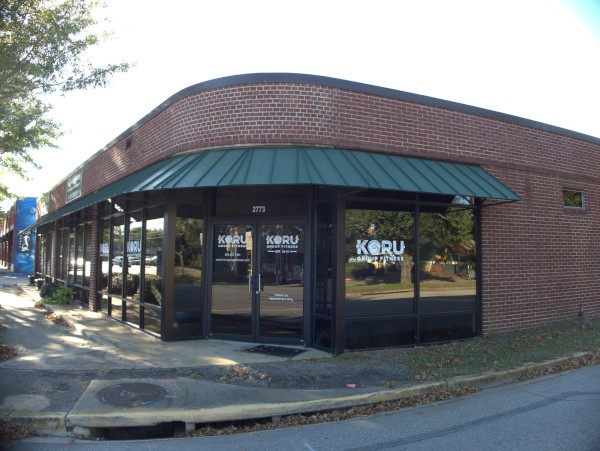 Also adding map icon.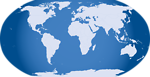 Posted at 2:36 am in Uncategorized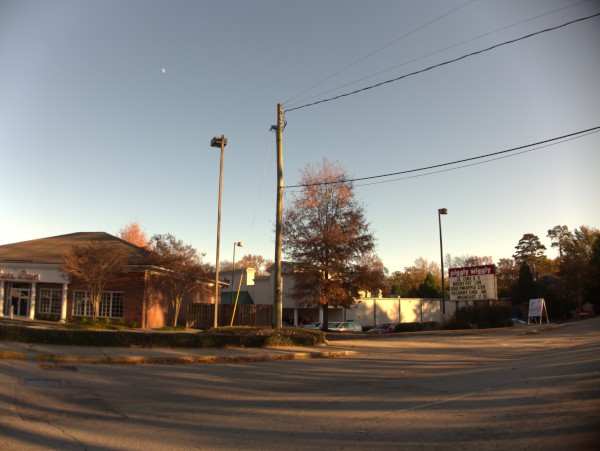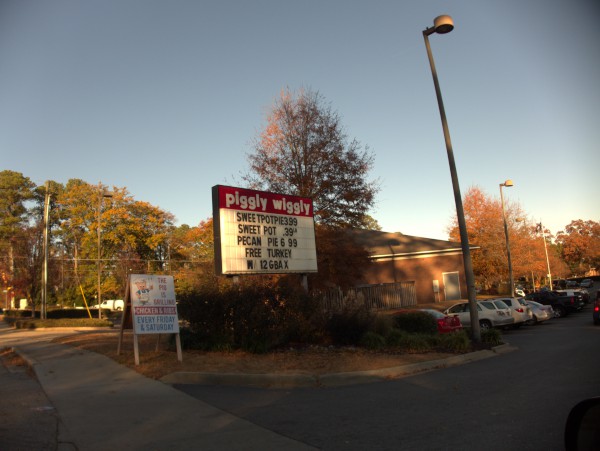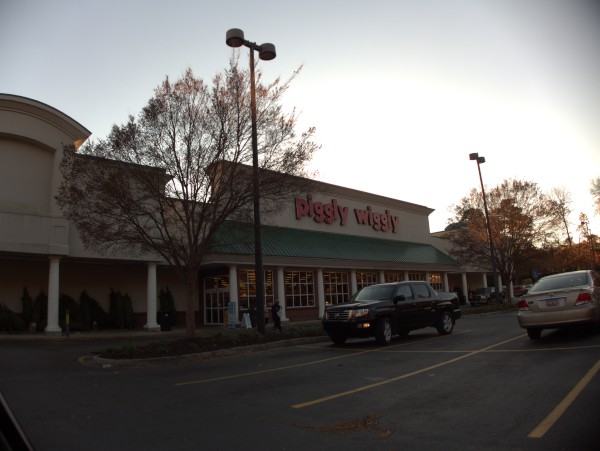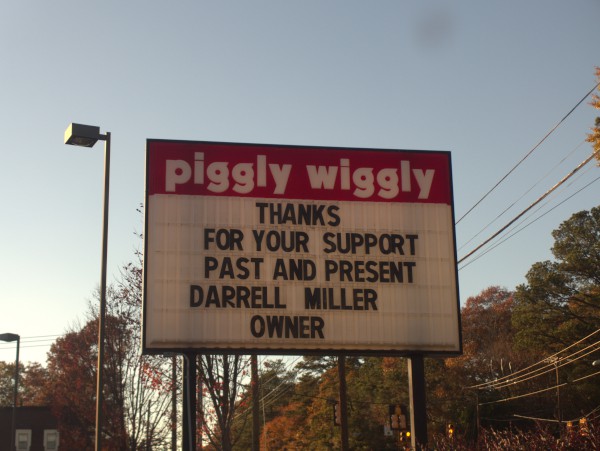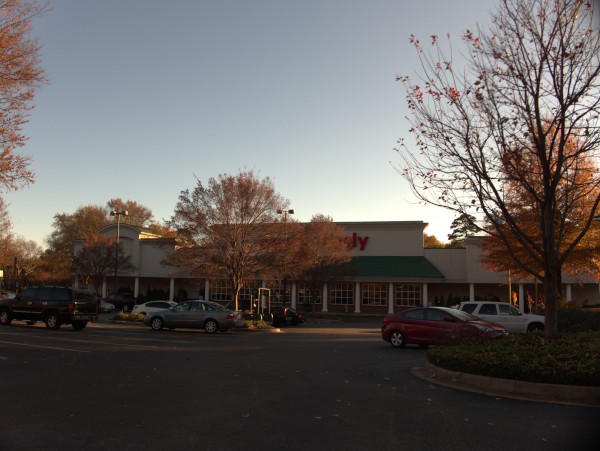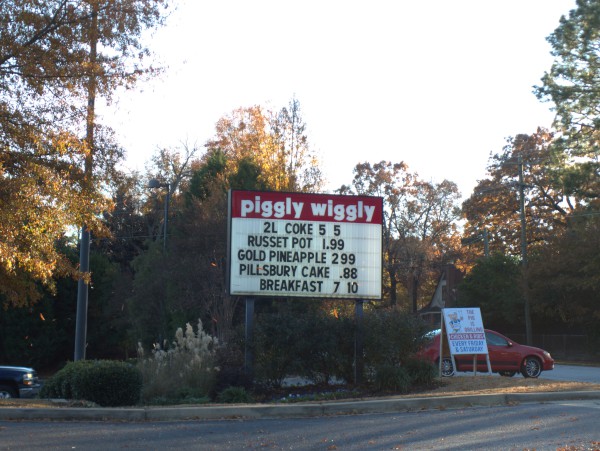 The Devine Street Piggly Wiggly recently changed ownership as noted in a story in The Columbia Star, which you may or may not be able to read here. With all the churn engulfing The Pig recently, it's good to see one store hang on.
In this case, the managers of the former Garners Ferry store have bought Devine Street outright:
The 35,000-squarefoot store closed late last Sunday for an inventory, reopening Monday under the new owners. Miller says customers are unlikely to notice many changes early on. He said the store has been well maintained, but he expects some refurbishing and painting ahead.

"Piggly Wiggly has gone back to its roots as a group of independently owned Piggly Wiggly stores joined by a common brand, collaborative marketing, and the flexibility of individual ownership," said David Schools, president and CEO of Greenbax Enterprises, Piggly Wiggly Carolina's parent.
Put that way, it sounds a bit like IGA.
Posted at 11:09 pm in Uncategorized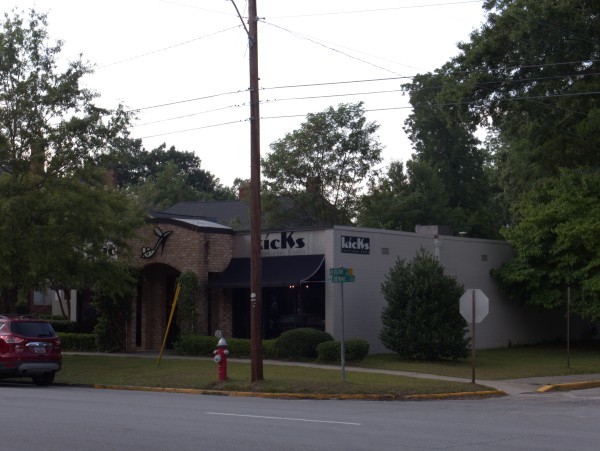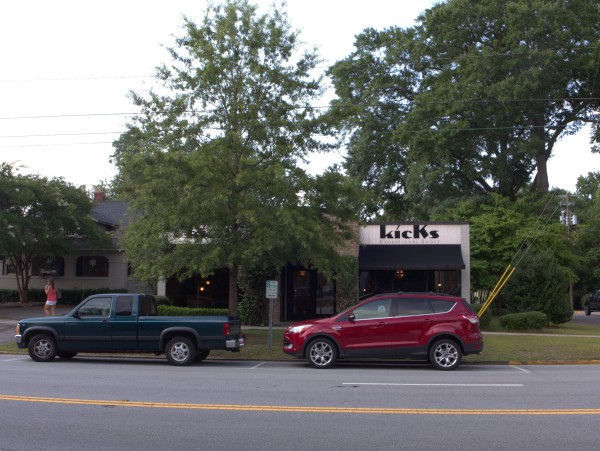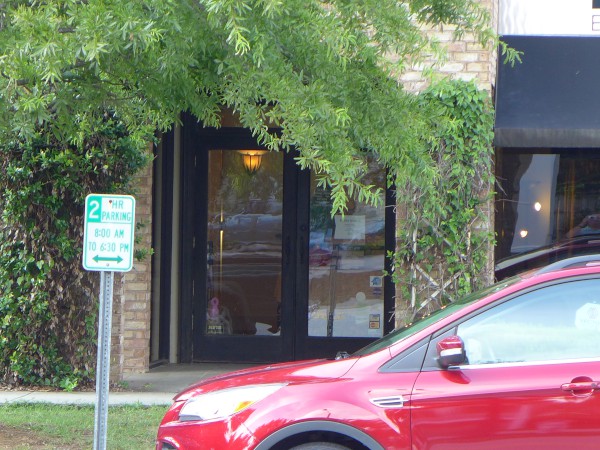 Kicks Just Keep Gettin' Harder To Find
The State reports the upcoming closing of Kicks Shoes on Devine after 15 years in business. It seems that the changing retail market for shoes, which includes strong online competition, coupled with the lingering 2007 recession are the main factors.
3 August will be the store's final day.
UPDATE 17 November 2014 -- Now London & Lace: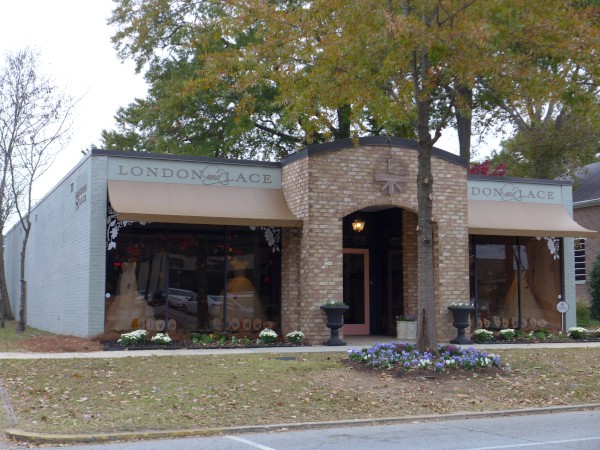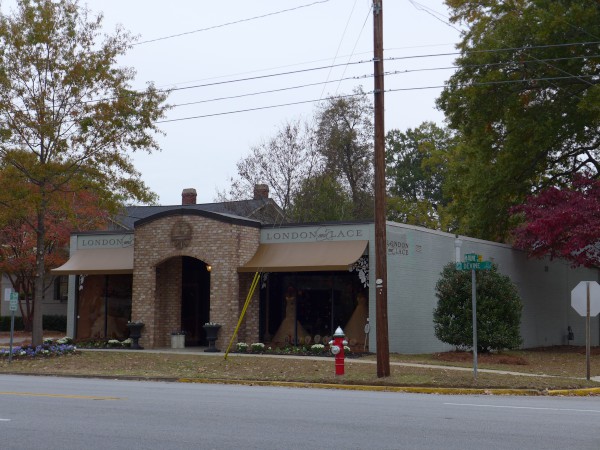 Posted at 11:47 pm in Uncategorized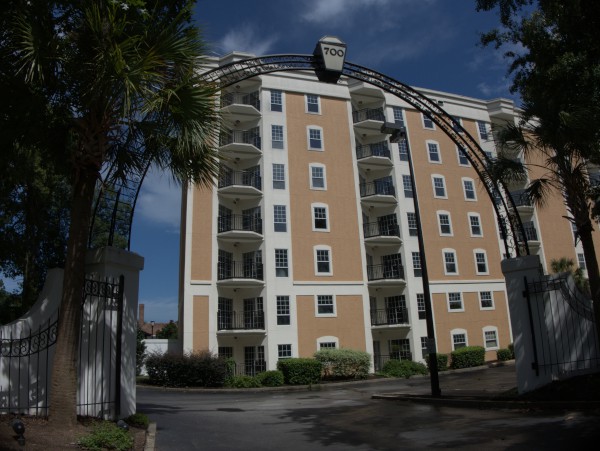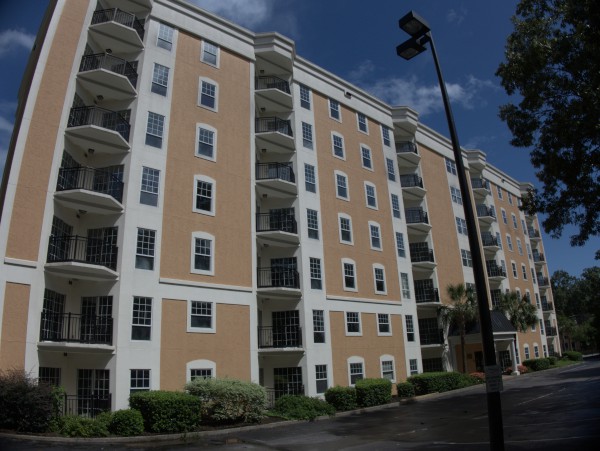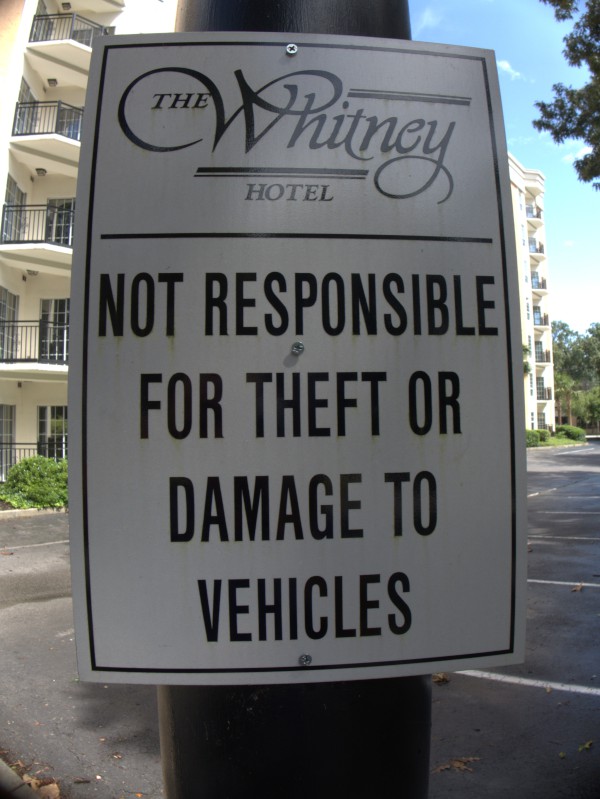 As Sir Elton said, it's "The Circle Of Life". This building in the heart of Shandon at the corner of Devine & Woodrow was a condo back in the 1980s and in fact one of my cousins lived there for a while. Then at some point it became a botique hotel (catering to exactly whom I never understood), and now it's to be condos again.
The State had the story recently on what is to become "700 Woodrow". Of course, at this point it's a pretty old building, and it's going to need a lot of work to become "luxury apartments". It appears said work has already started.
Posted at 11:57 pm in Uncategorized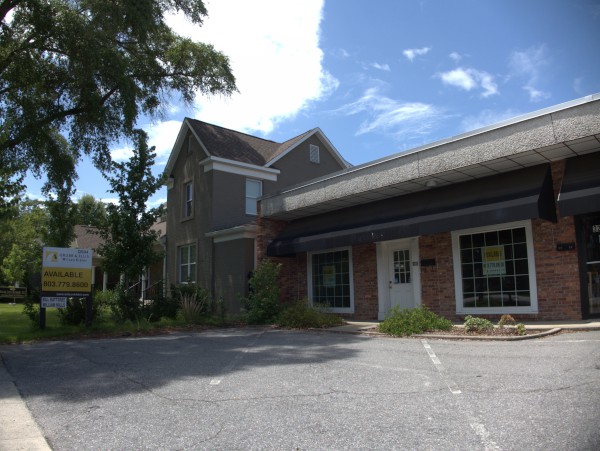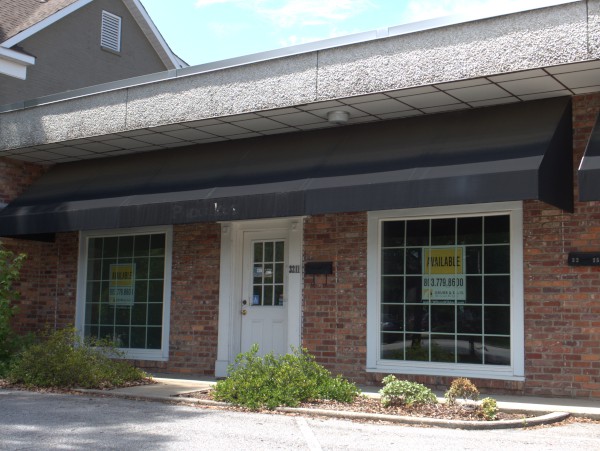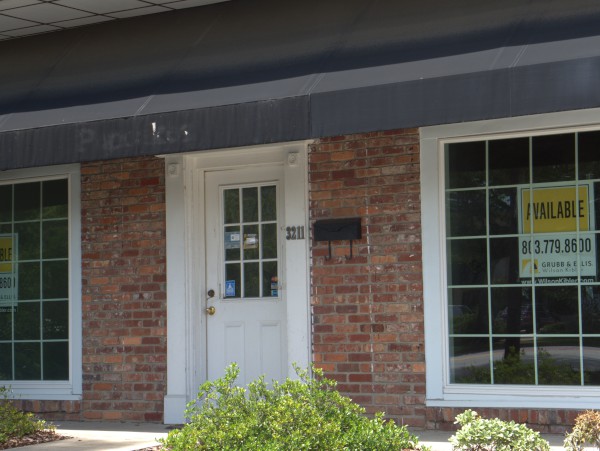 Here's the property listing for this little suite on Devine almost at the intersection with Millwood, and more or less across the street from the former Rice Music House.
I'm inclined to think the two fittness operations may have been connected, but when any of these were there is unclear. The names come up in google, but they are not in the last several years of phonebooks..
Posted at 1:07 am in Uncategorized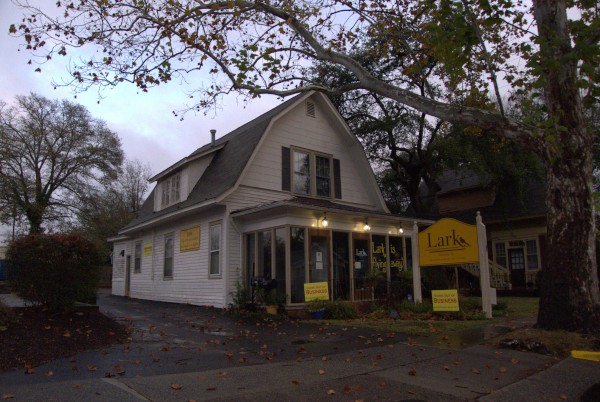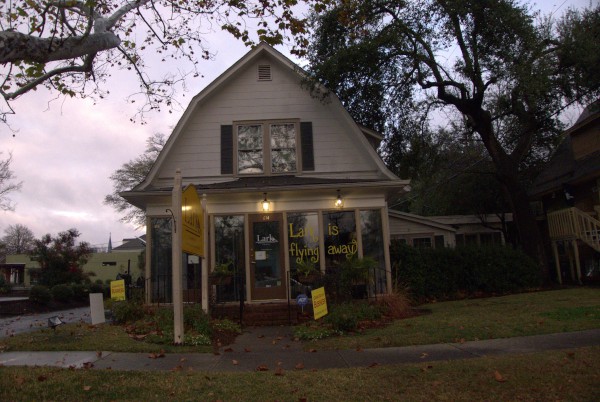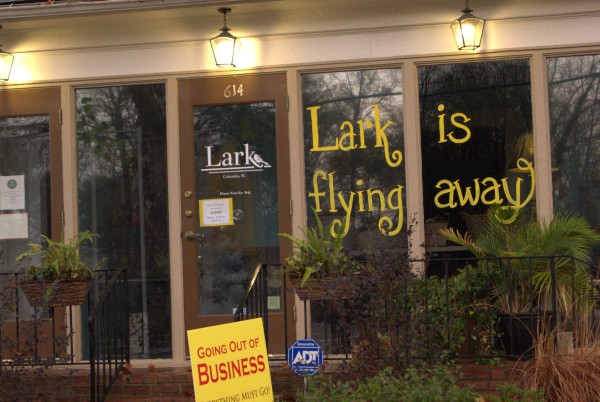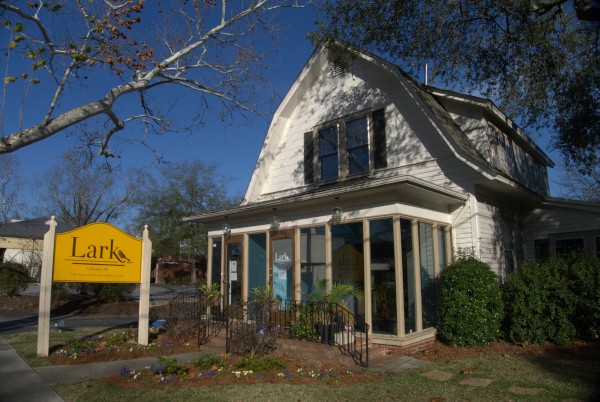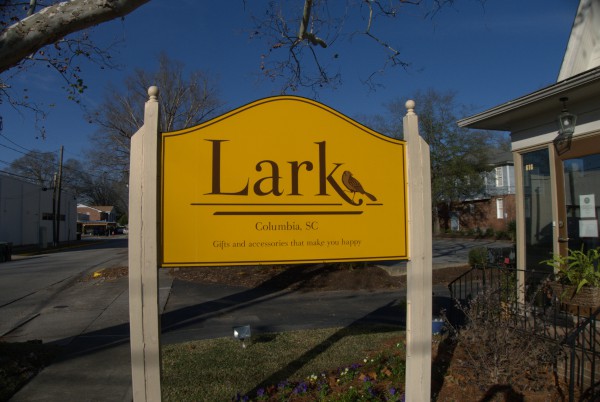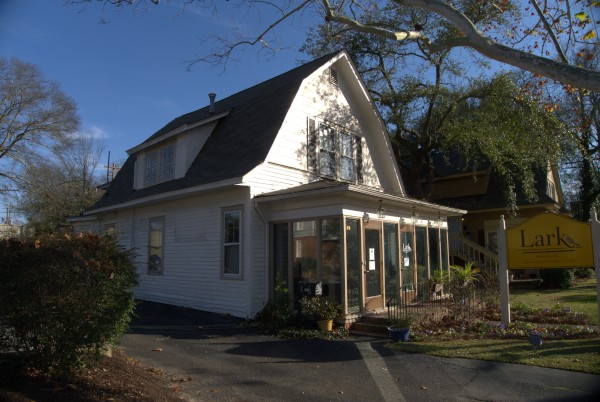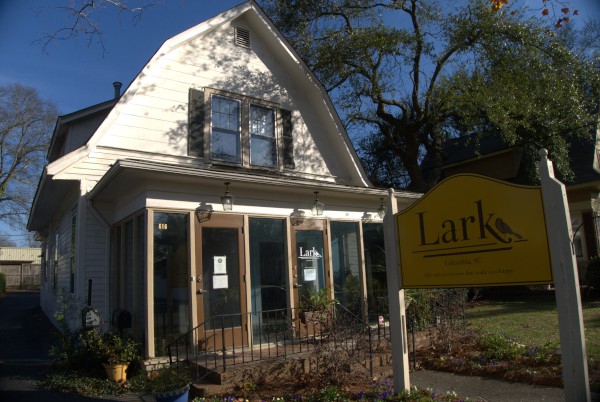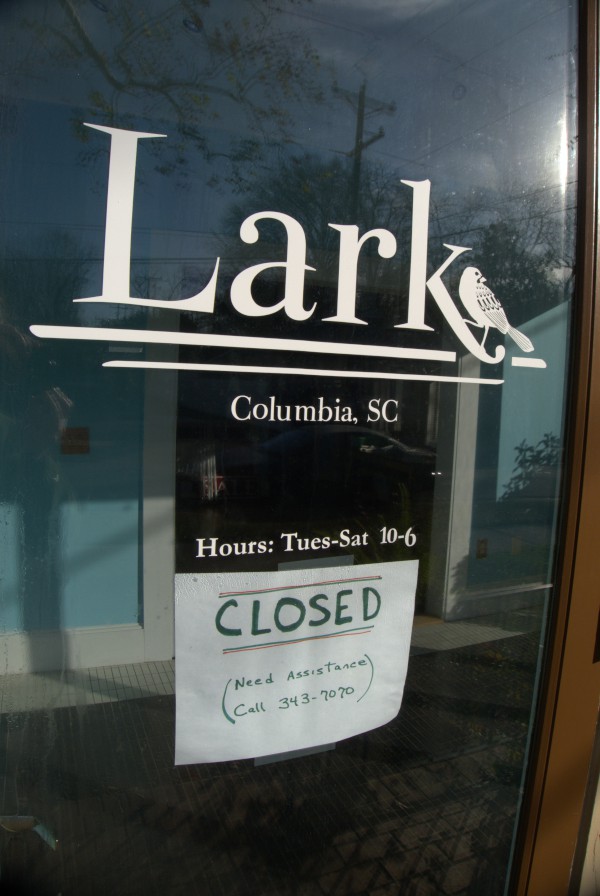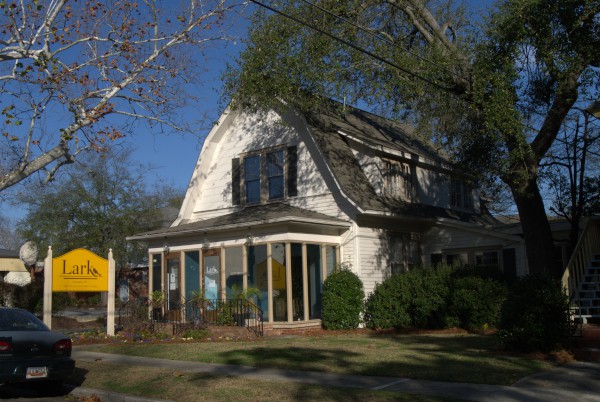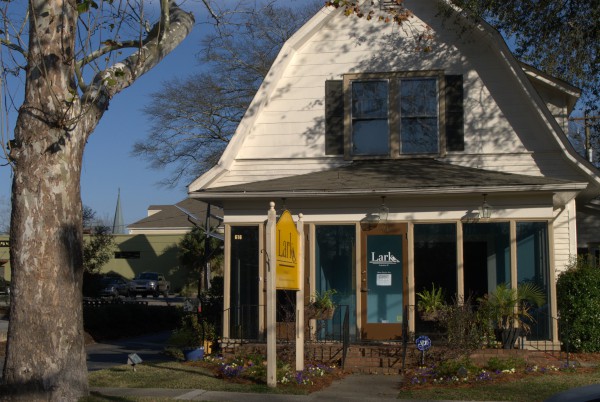 He rises and begins to round,
He drops the silver chain of sound,
Of many links without a break,
In chirrup, whistle, slur and shake.

For singing till his heaven fills,
'Tis love of earth that he instils,
And ever winging up and up,
Our valley is his golden cup
And he the wine which overflows
to lift us with him as he goes.

Till lost on his aerial rings
In light, and then the fancy sings.
(Hat tip to commenter Justin)
Posted at 12:39 am in Uncategorized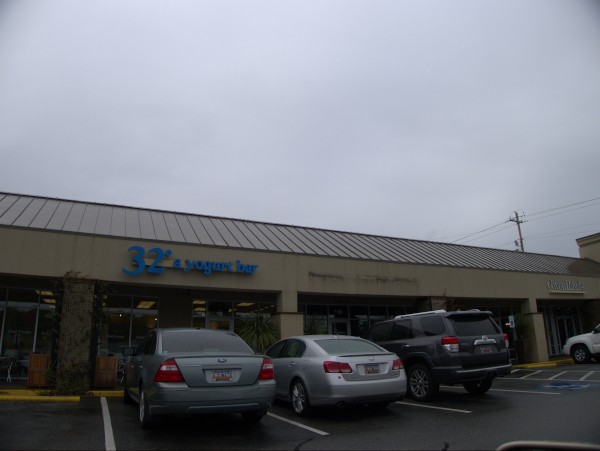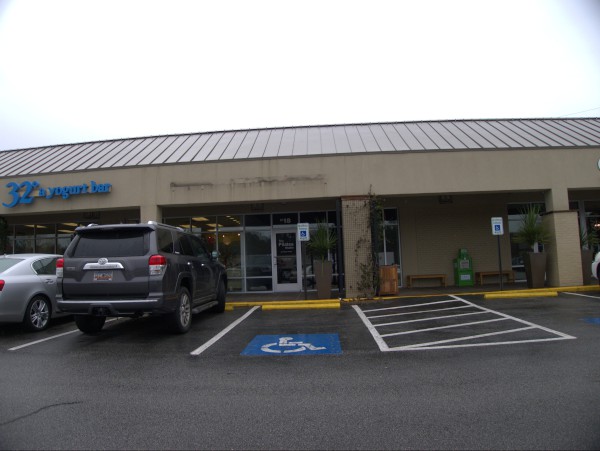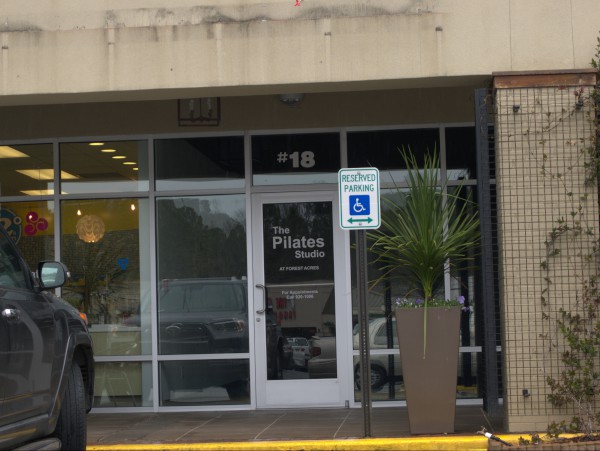 I've never actually been really sure what Pilates is. I know it's hard to spell and seems like it would be hard to do as well. At any rate, this small studio in Trenholm Plaza, next to 32 Degrees Yogurt is now gone, probably as of the end of the year.
(Hat tip to commenter Matt)
UPDATE 9 January 2013: Commenter Dave reports they have actually moved to 2864 Devine Street, so I have changed the status to "moved".
UPDATE 5 Feb 2013: Here's some pix of their new digs at 2864 Devine Street in the old AJ's / Strobler building: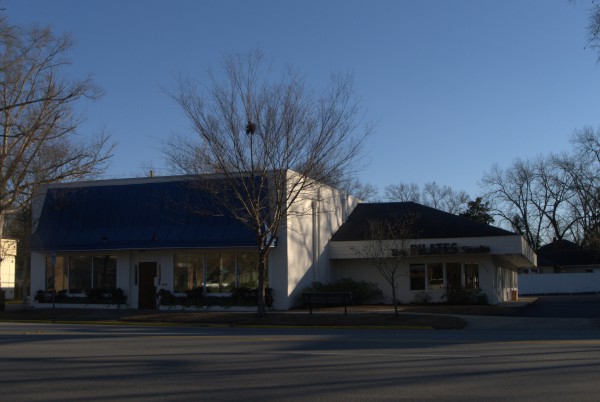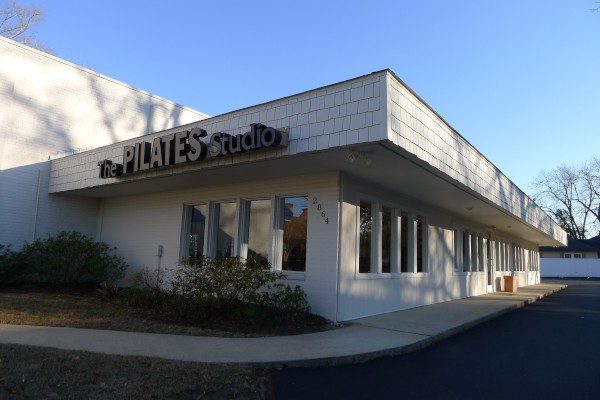 Posted at 12:02 am in Uncategorized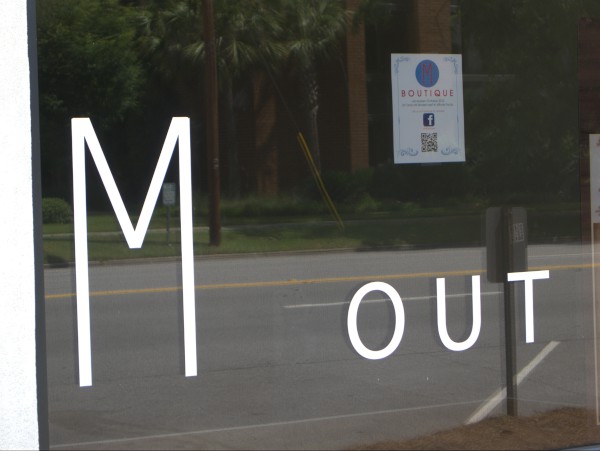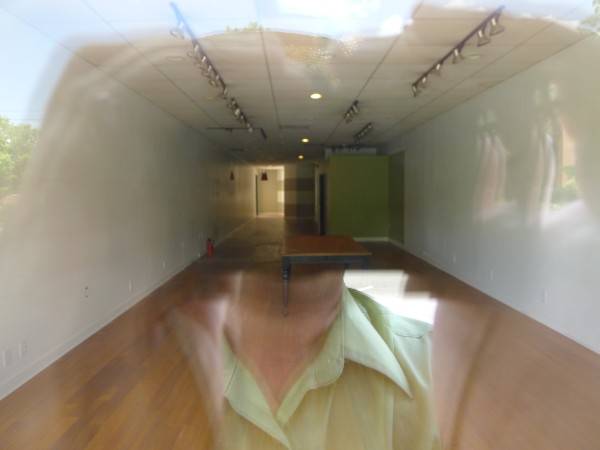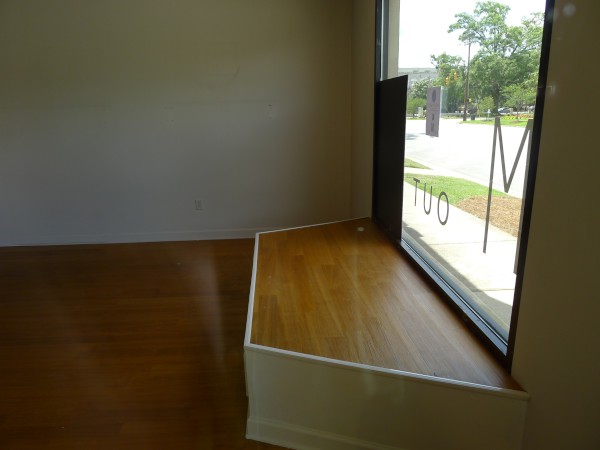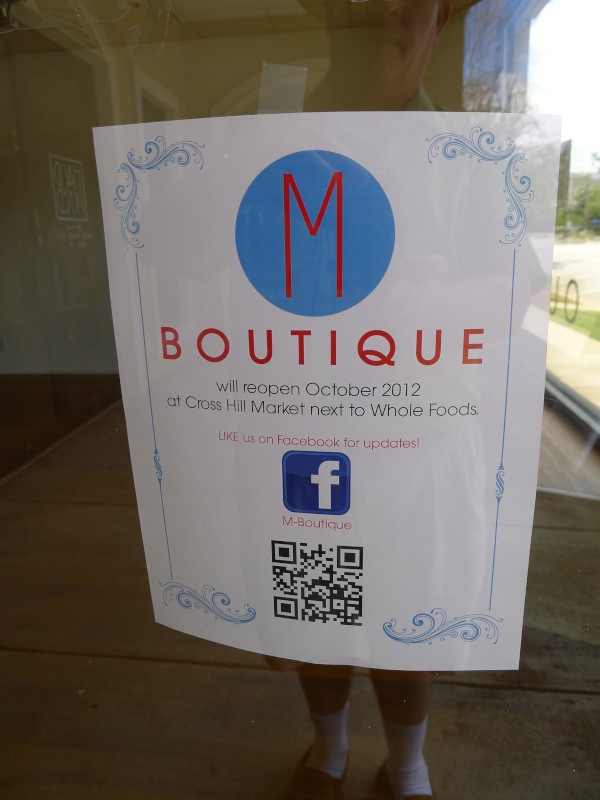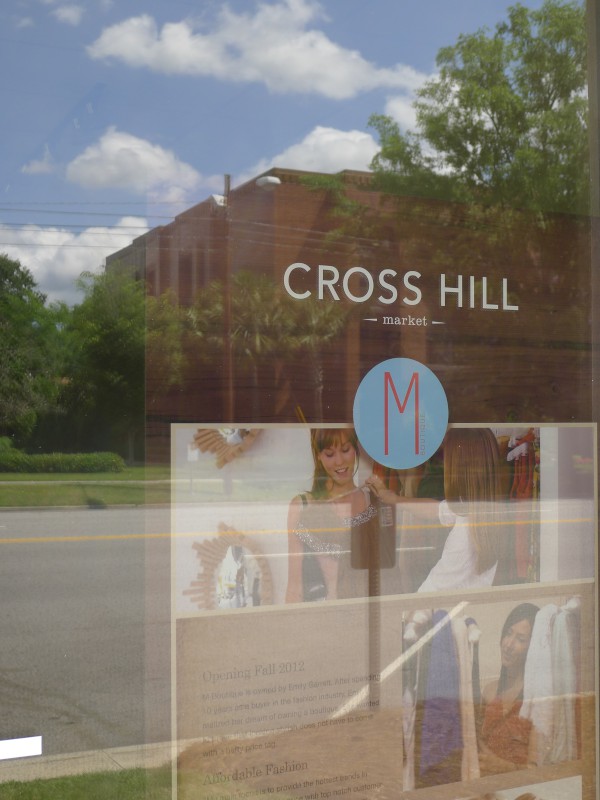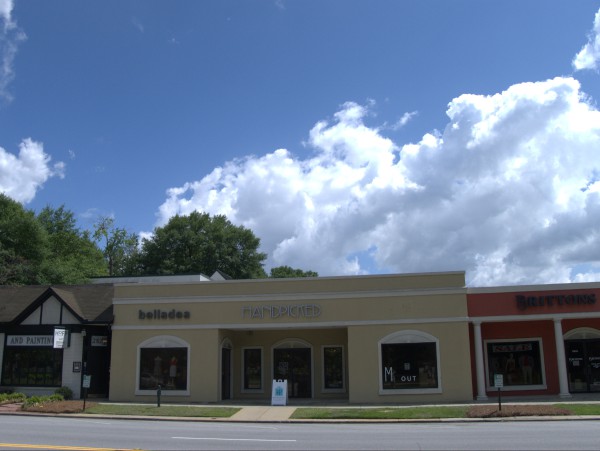 M Boutique on Devine Street has closed its doors in preparation for a move to the new Whole Foods complex.
Of course that shopping center isn't anywhere near ready to occupy: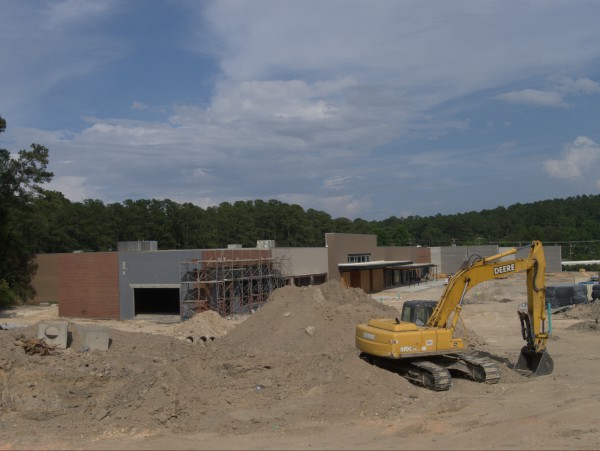 so the new location isn't scheduled to open until October, meaning that there will be no revenue coming in for 4+ months -- it seems very odd timing.
(Hat tip to commenter Mary Douglass)
Posted at 11:35 pm in Uncategorized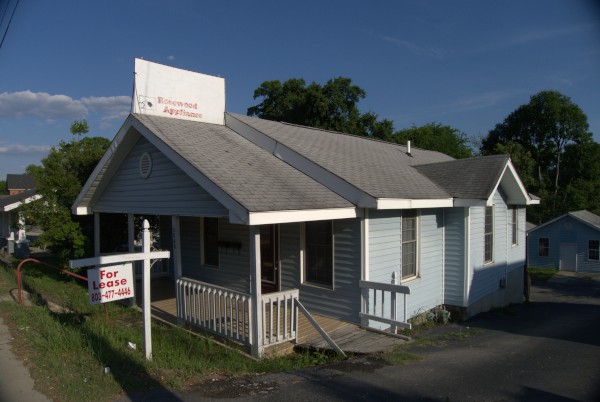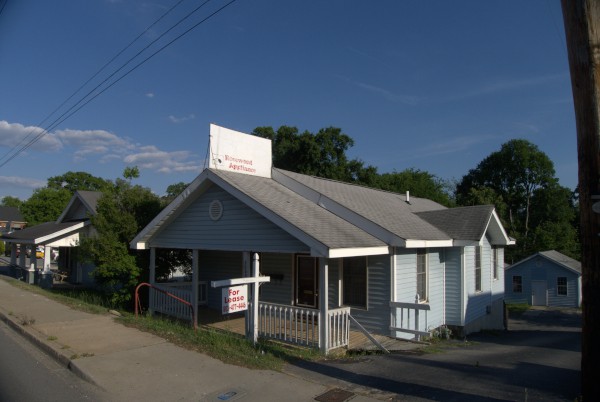 This little building on Rosewood Drive near the former Keg O' Nails was obviously a family house in the beginning. Apparently used appliance store Rosewood Appliance Center was there for around 25 years, lasting at least until 2010.
I'm not sure of the order of the follow on businesses, though I suspect that Artshack was the most recent (and which almost must be related to Art Shack Gallery Cafe). I'm quite puzzled by the fact that googling "3000 Rosewood Dr" consistently turns up Rosewood Elementary School. Clearly this building is *not* the nearby District One school. All I can think is that either A) This is a complete error that has been propagated from one web site to another or B) The school at one time leased this building as an overflow office or some such.
Posted at 11:47 pm in Uncategorized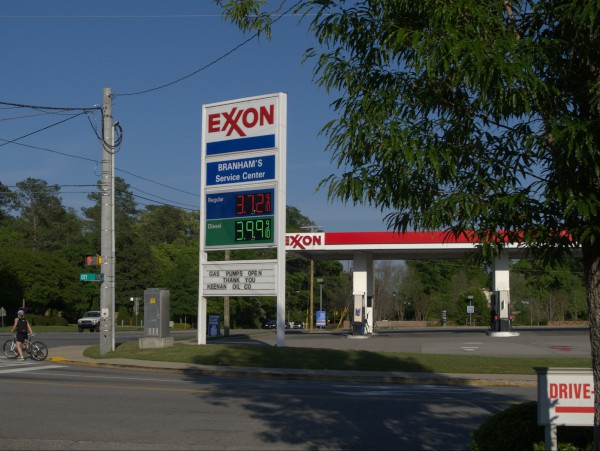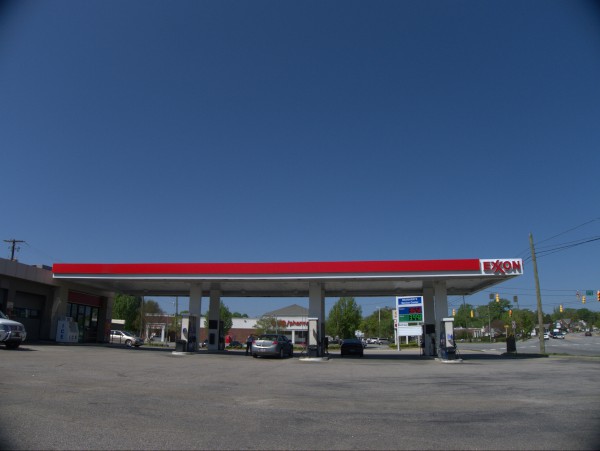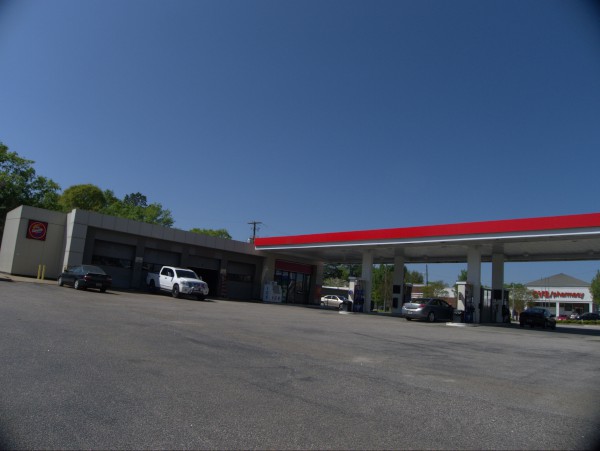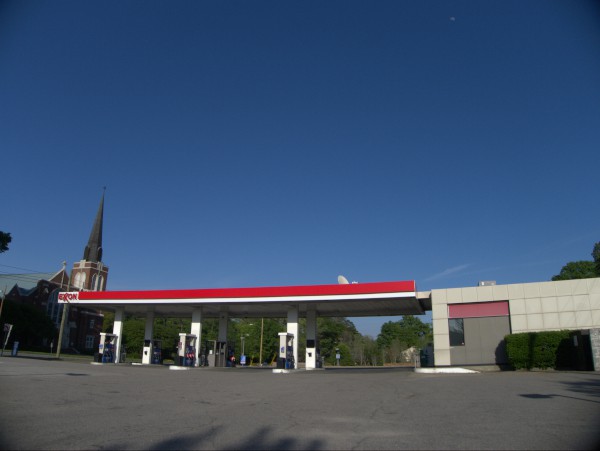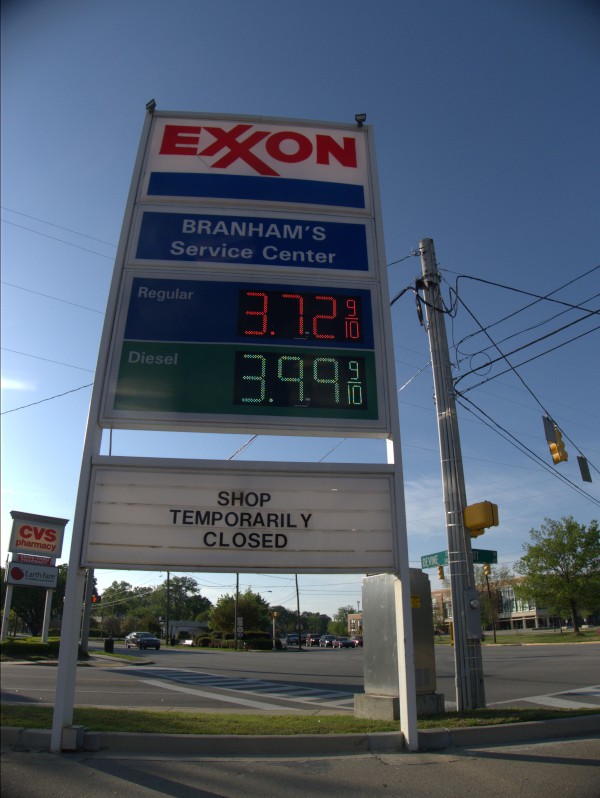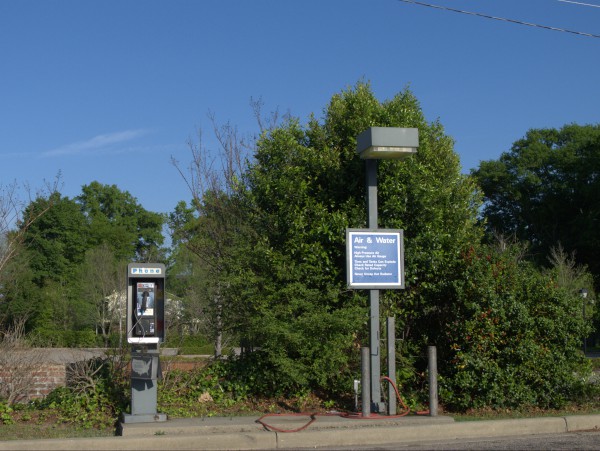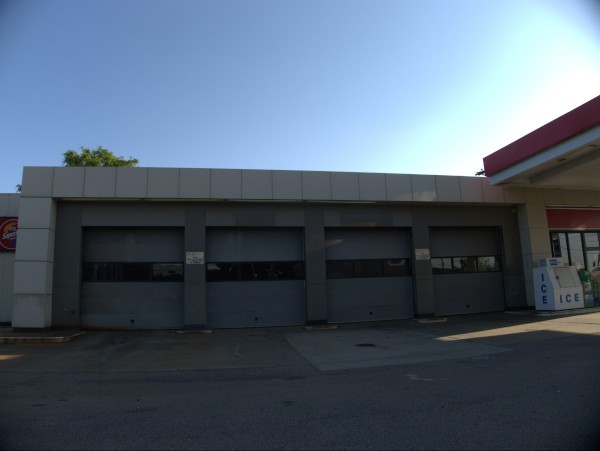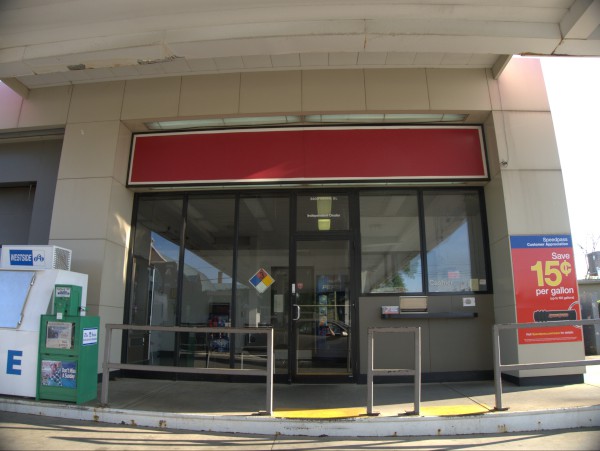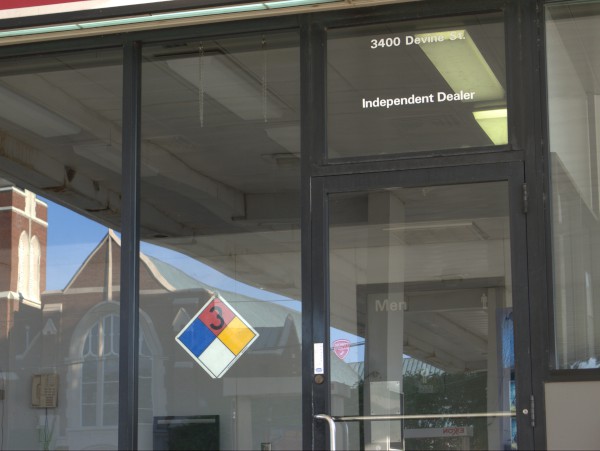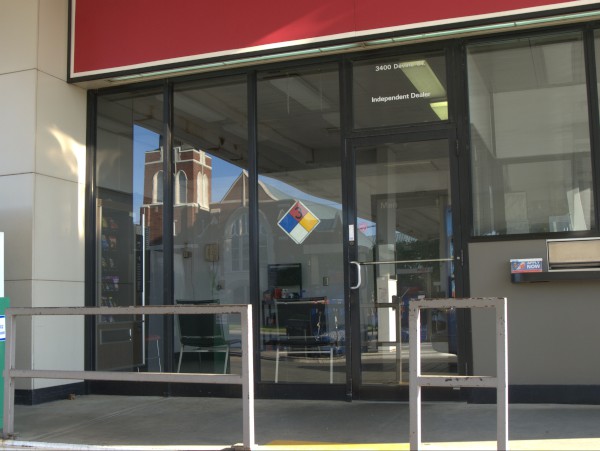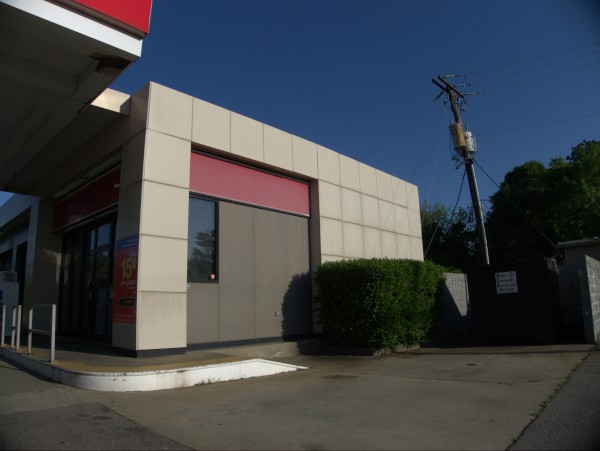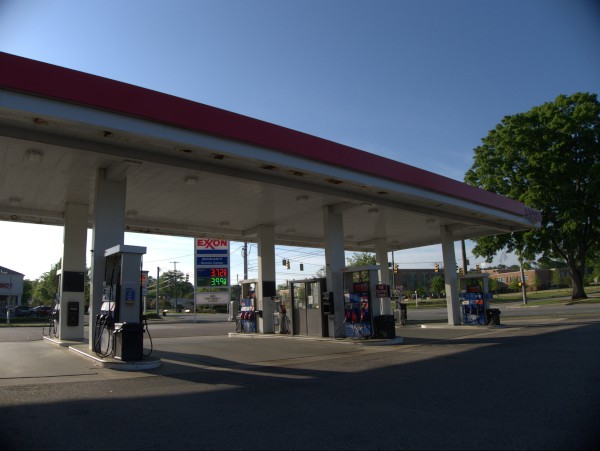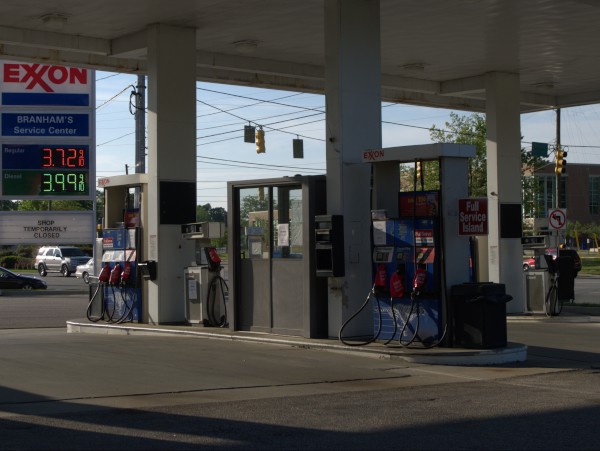 There's been a lot of speculation in Have Your Say lately as to whether Branham's Exxon at the corner of Devine & Ott is open or not.
I think the answer is probably: It's open, but it's not Branham's. Commenter Nobody saw a sign there to the effect that it was closing 24 March 2012 after 35 years, but when I drove by, I saw the station open and with people actively filling their cars. A closer inspection on a later Sunday trip reveals that the streetside sign now says:
Gas Pumps Open
Thank You
Keenan Oil Co
while the other sign of the sign says that the "shop" (which could be the convenience portion, the auto bay portion, or both) is temporarily closed.
It appears that the station has been sold to Keenan which is, for the nonce at least, running it as a gas-only station. I certainly wish the owners a nice retirement, but it's sad to see another of the very few "mechanic on duty" stations left close. In fact, the only other one that comes to mind right now is Null's Exxon on Two Notch.
UPDATE 5 February 2013: It's now a Gaz-bah: