Posted at 12:20 am in Uncategorized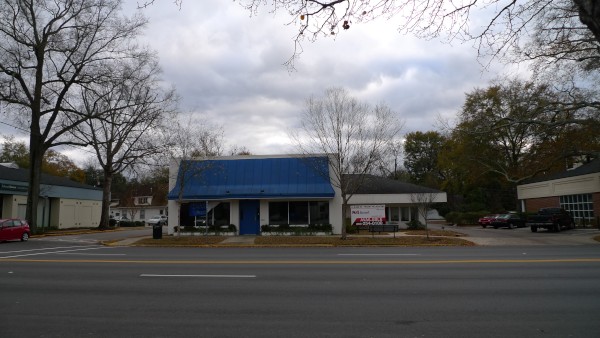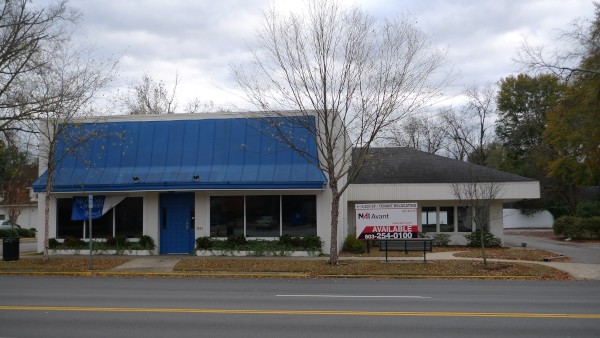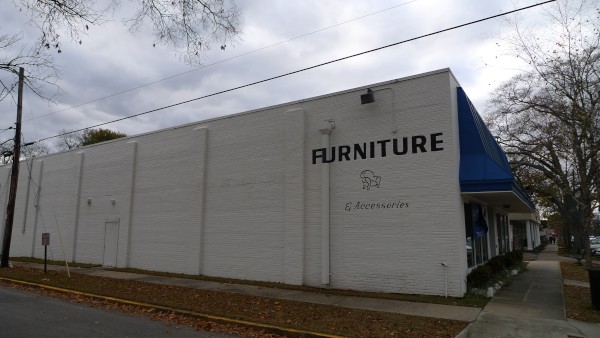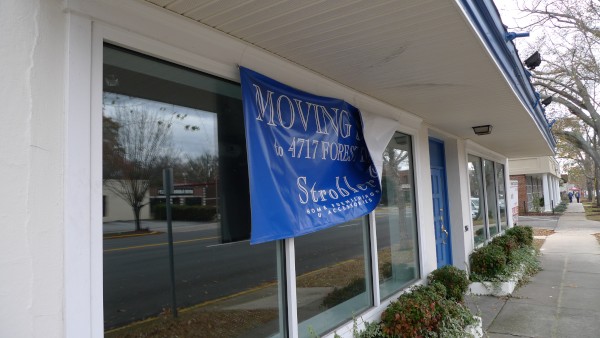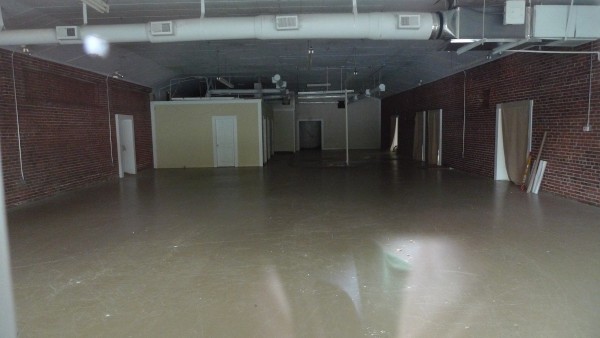 I noticed when I was taking pictures of Granville's that the storefront across the street, Strobler Home Furnishings was vacant. I believe I've only bought one piece of furniture during my life so far, but as it happens I did note that their new store was up on Forest Drive back in September, since it moved into the old High Point Furniture Gallery (Pop's A&W Rootbeer back in the day..), though I hadn't realized Devine Street was the original location.
(Notice that their moving sign actually lists the wrong address: 4717 is Groucho's..)
UPDATE 11 Jan 2010: Added "AJ's" to the post title based on the comments.
UPDATE 5 Feb 2013: The right hand part of the building is now occupied by The Pilates Studio: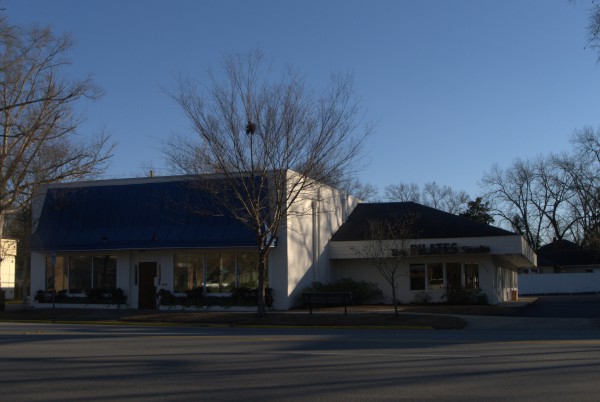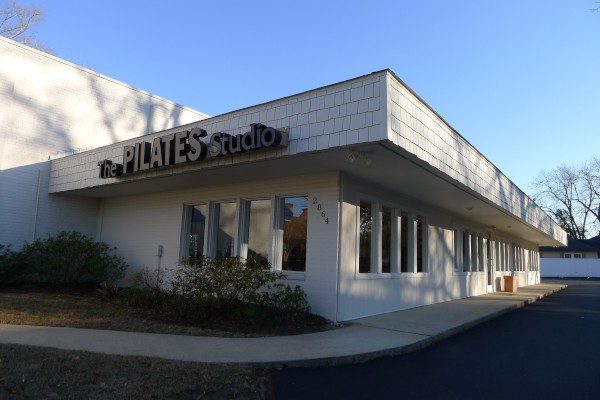 17 Responses to 'AJ's Restaurant / Strobler Home Furnishings, 2864 Devine Street: Fall 2009 (moved)'
Subscribe to comments with RSS
Leave a Reply