Posted at 5:51 pm in Uncategorized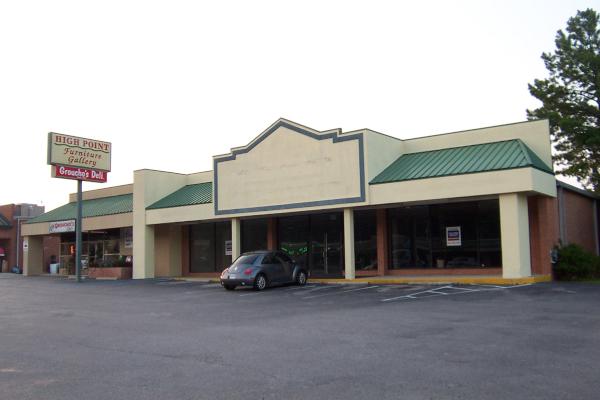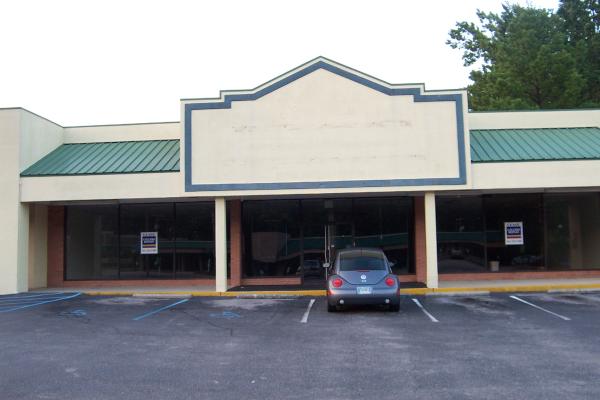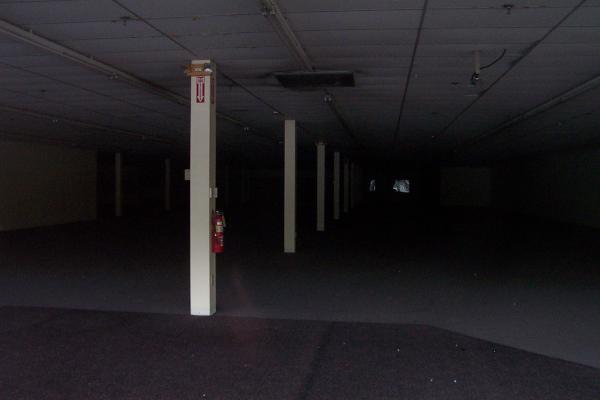 I'm pretty sure this place went under before the housing crash, so I guess there was something else going on there. A lot of places go out of business rather quietly, with just some sale signs, but High Point went all-out, with frentic sign-wavers up and down Forest Drive, a tactic that seems rather strange to me. After all, you either need furniture or you don't. It's not really an impulse buy in most cases. Of course I could be wrong since I'm a) not married and b) inherited most of my furniture in the first place.
At any rate, things seem to be happening on this stretch of Forest, so it will be interesting to see how long the place continues to stay vacant.
UPDATE 2 September 2009: It's now a Strobler Home Furnishings store.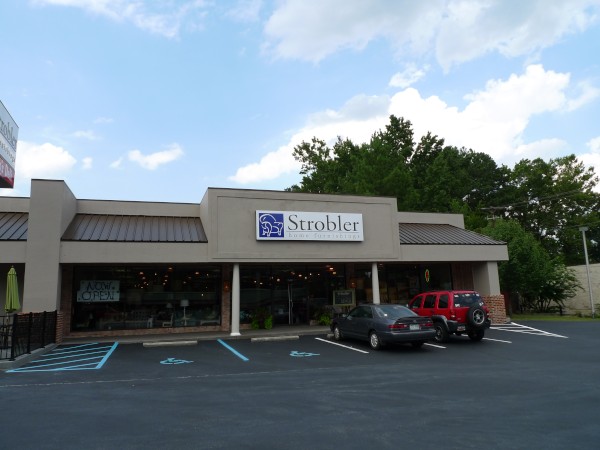 UPDATE 8 January 2010: Added full street address to post title.
UPDATE 6 April 2011 -- It seems this store was a Heilig-Meyers before it was High Point. Helig-Meyers went under and closed all their stores in 2001. Here is their Bellsouth ad from the Feb 1997 phonebook: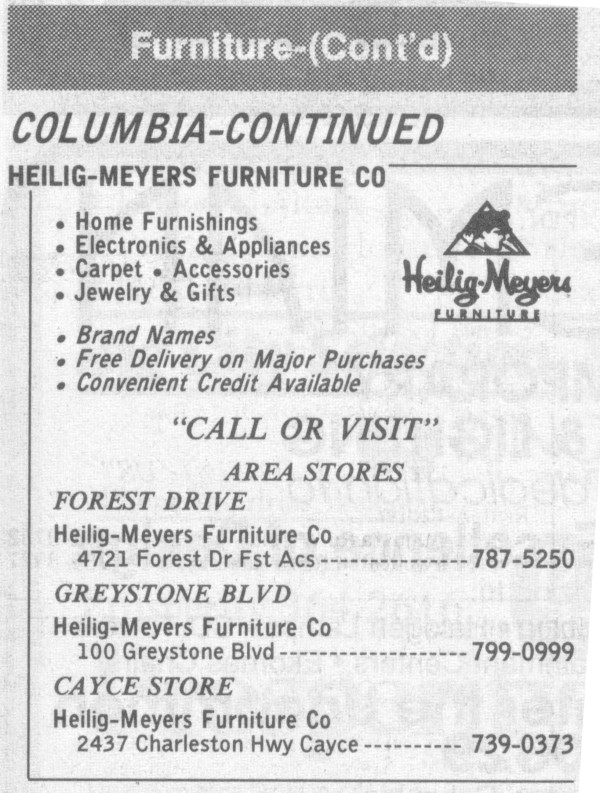 Leave a Reply