Posted at 1:21 am in Uncategorized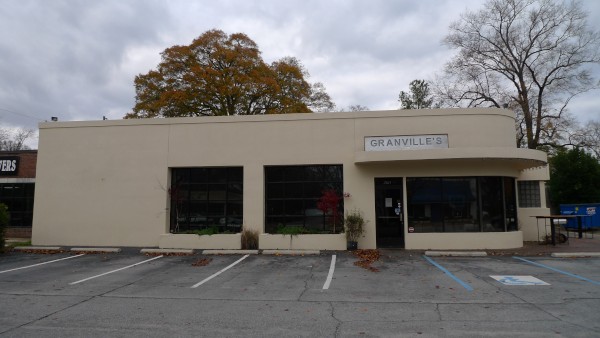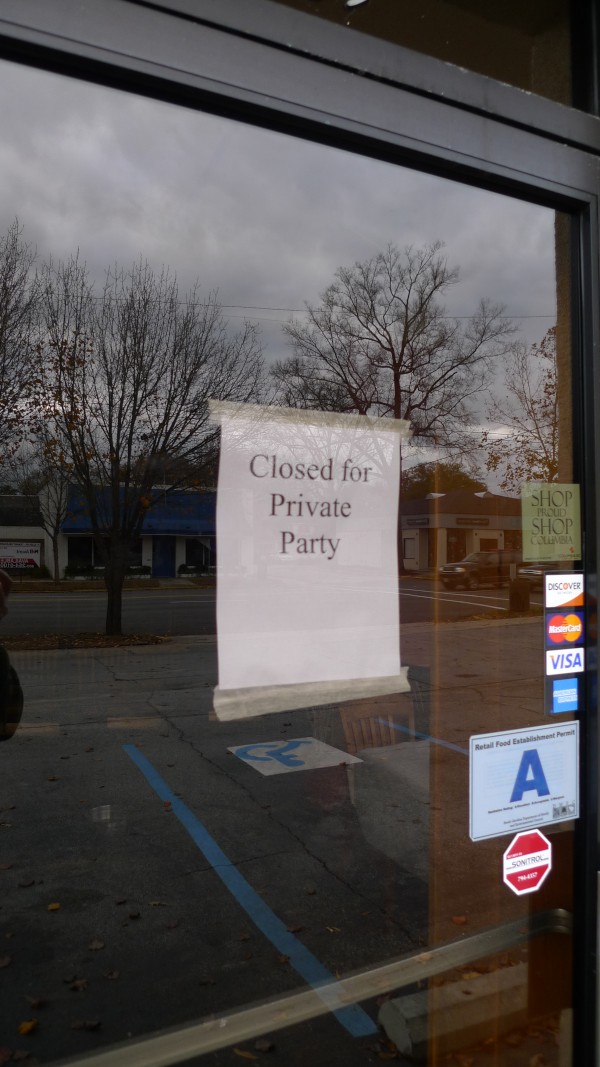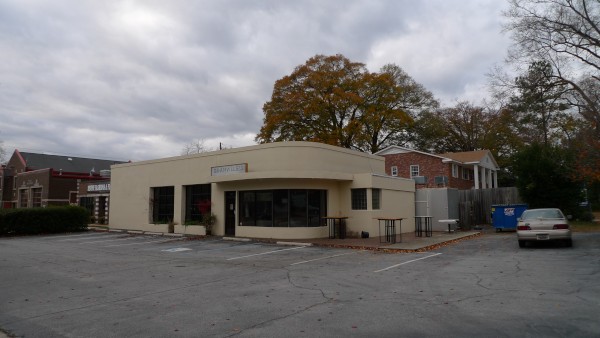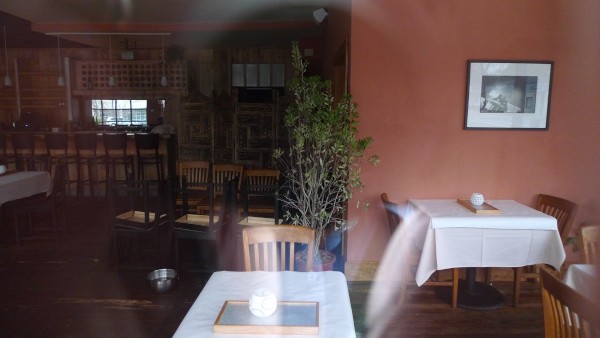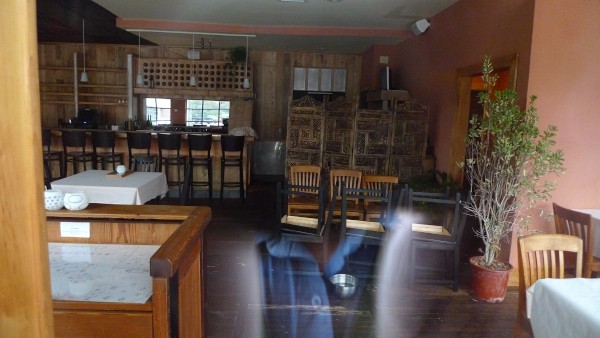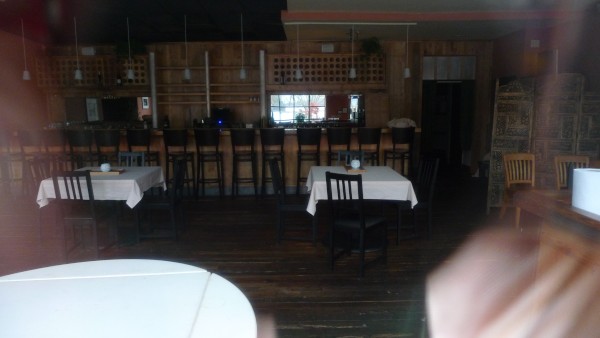 Happy New Year to everyone. I hope your holidays were great, and that Santa was good to you!
Anyway..
I first did a closing on this building when it had just ceased being Tiffany's Bakery in 2008. The place was vacant a good while after that, then Granville's moved in.
This story from The State suggests that the place opened in July of 2009, so it had about a six-month run. While generally upbeat, that story also has some ominous IRS issues to be worked through mentioned. Whether that had an impact on the place closing, I don't know.
Commenter Mike D. gave the initial notice in Have Your Say and when I drove by to take these pictures, the place still had a hopeful Closed For Private Partysign in the door. He reports that since these pictures, a For Sale sign has gone up. Too bad!
(Hat tip to Mike D., obviously)
UPDATE 4 Jan 2010: Fixed typo in street address.
UPDATE 8 Jan 2010: Added a picture I forgot earlier.
UPDATE 13 April 2010 -- It's now Conrad's: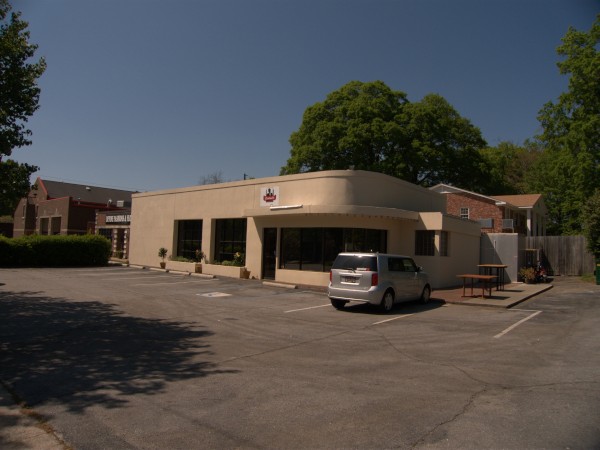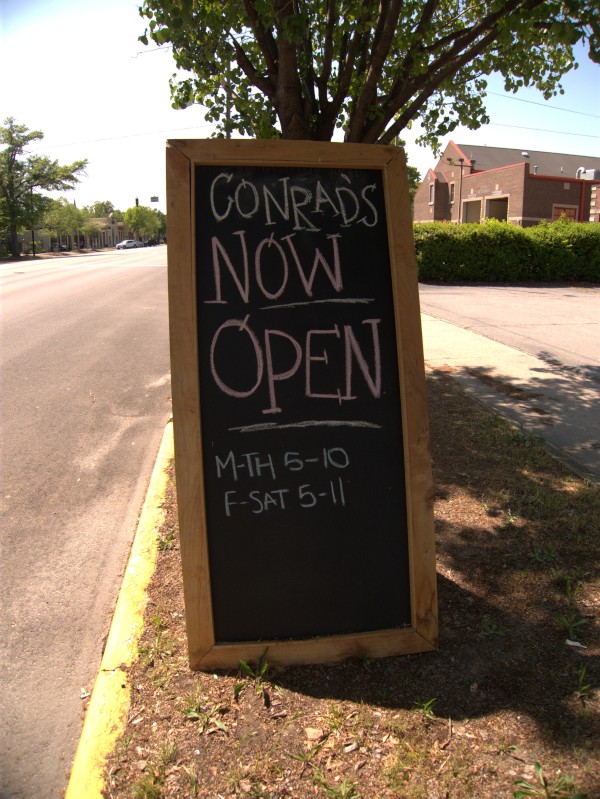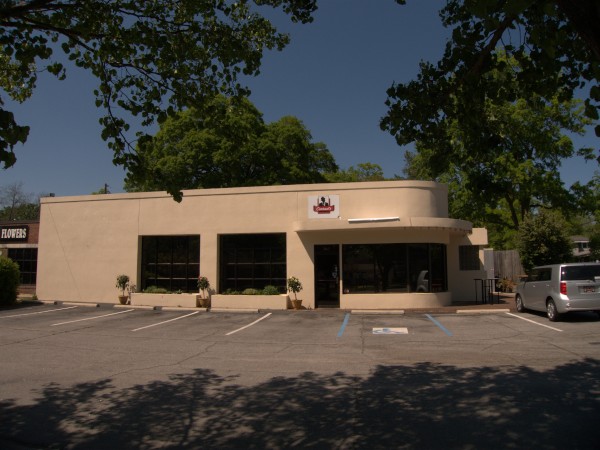 4 Responses to 'Granville's, 2865 Devine Street: December 2009'
Subscribe to comments with RSS
Leave a Reply