Archive for the 'Sunset Boulevard' tag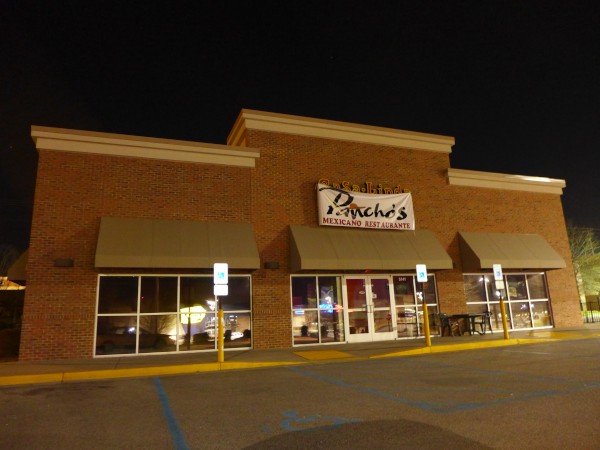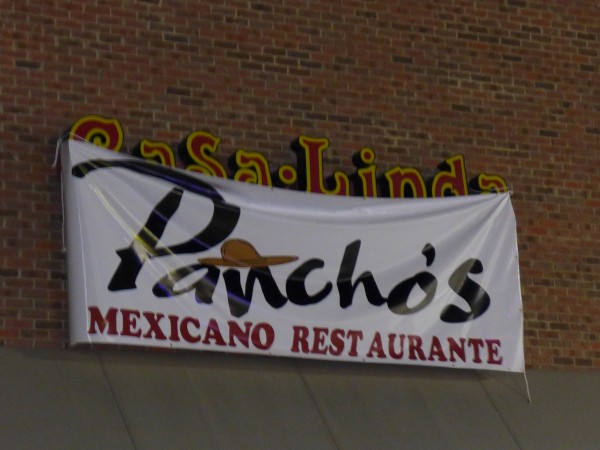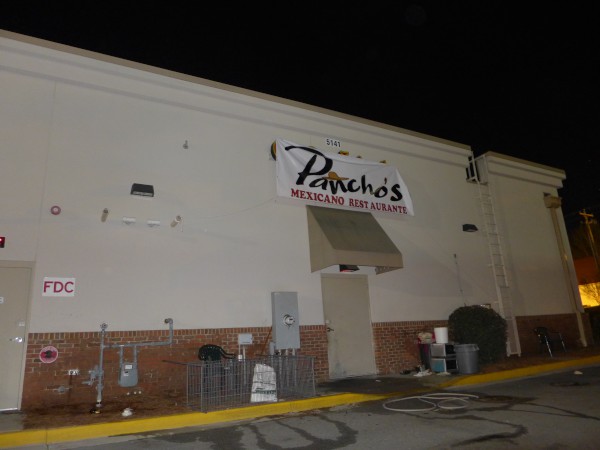 It appears from their facebook page that a commenter saw this location as Pancho's on 8 March, so I'm using that as a date, though it would have been a bit earlier.
I never ate at this location, but in general do like the one on Beltline. From the name, I suppose this is now a second location for Pancho's on Forest Drive in the old Redbone Alley building.
(Hat tip to commenter TahoeChic)
Posted at 12:49 am in Uncategorized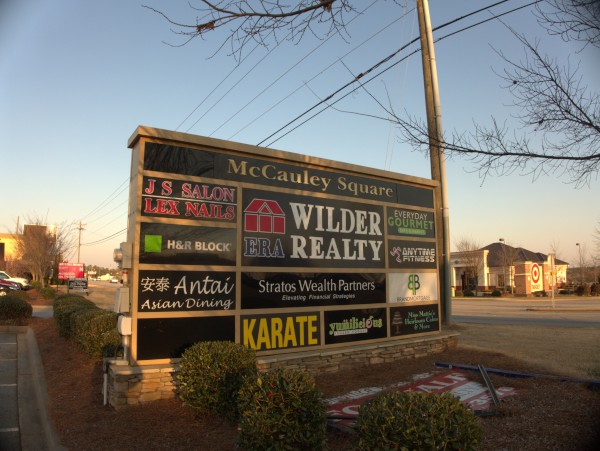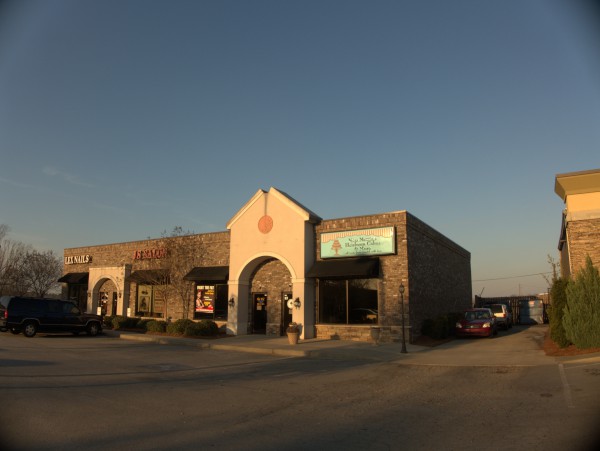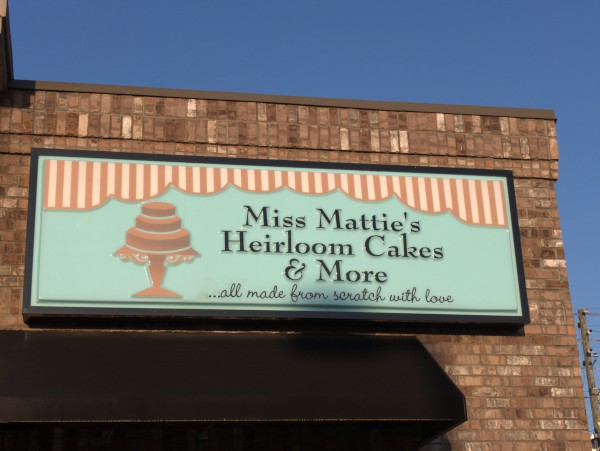 Commenter Brian says of Miss Mattie's in Lexington, Her red velvet cupcakes were the best I ever had.
The shop is in McCauley Square on Sunset Boulevard, north of Hudson's. This is the same strip mall that housed Yumilicious.
Commenter Brian also notes that the closing was originally flagged as temporary, but that was some time ago. All the furnishings are still intact, so that could still be the intention, but the flat Closed on the sign doesn't offer much hope.
Posted at 1:44 am in Uncategorized
Posted at 11:53 pm in Uncategorized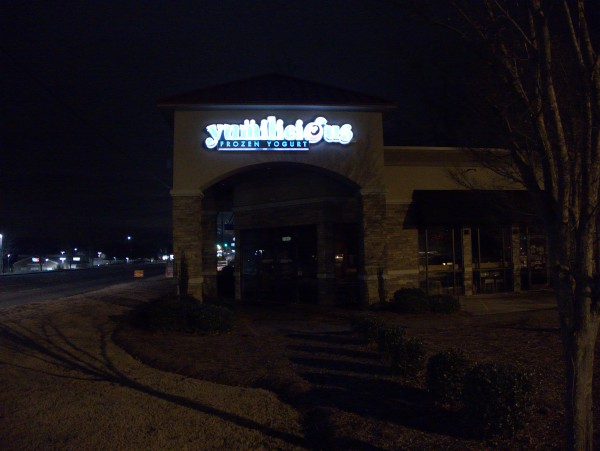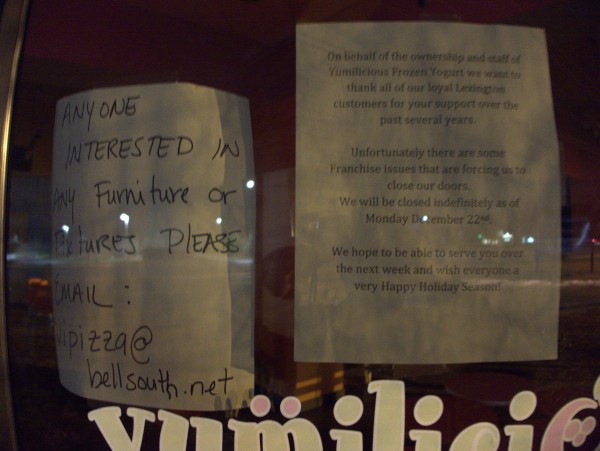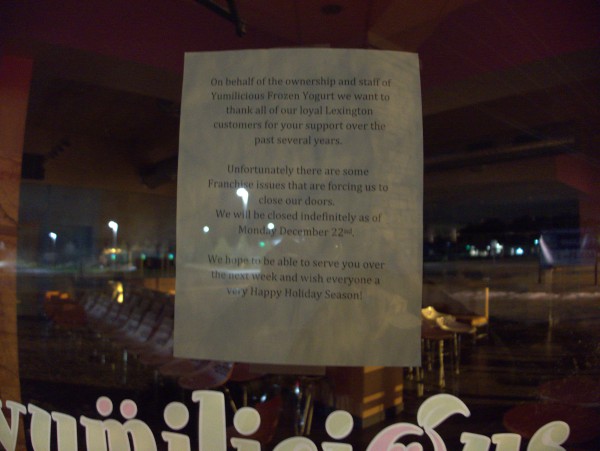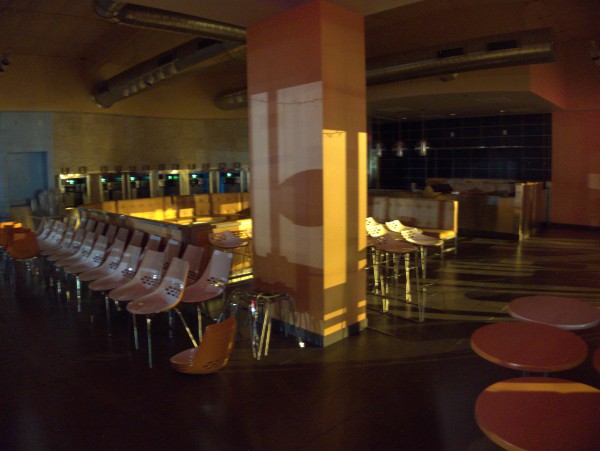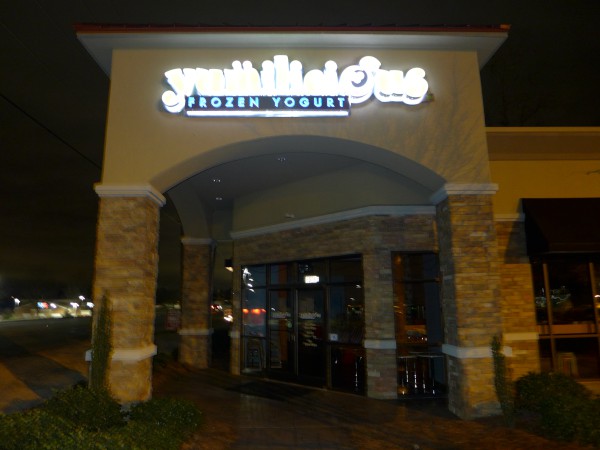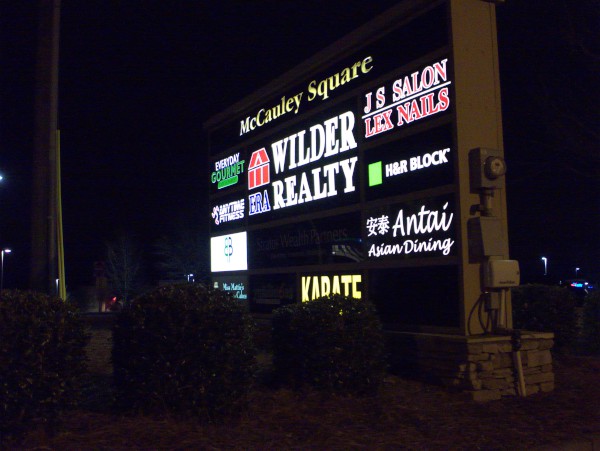 After the Forest Acres location closed in the fall of 2012, this Sunset Boulevard location was the chain's only remaining Midlands (or indeed South Carolina) location. In fact, looking at the Yumilicious website, it appears that all the remaining locations are in Texas.
I'm afraid I never stopped at either location, having more or less given up on anything yogurt related years ago since it all seems to be non-fat, or low-fat today. If I'm going to have a frozen treat, it's going to be full-fat..
(Hat tip to commenter mike)
UPDATE 6 March 2014 -- Some daylight pix: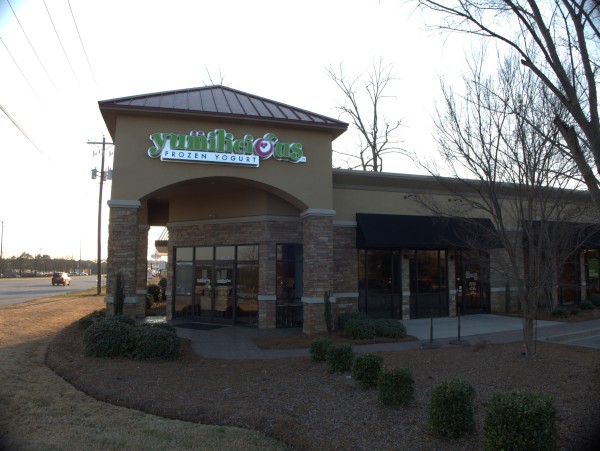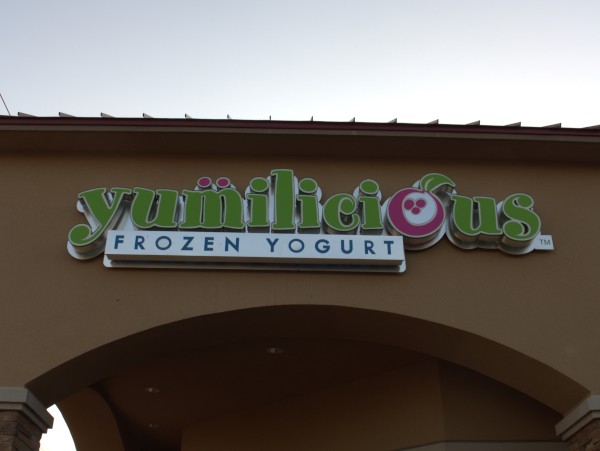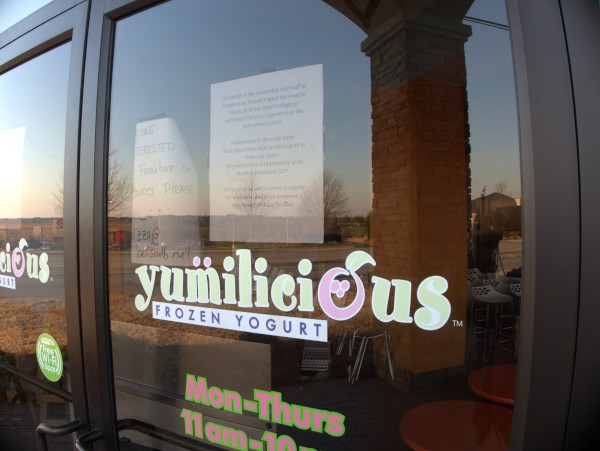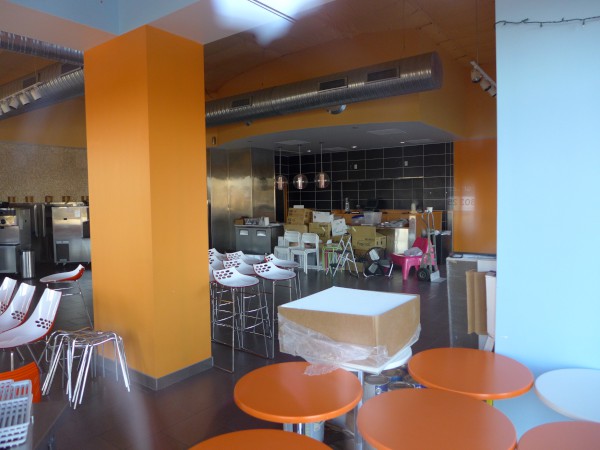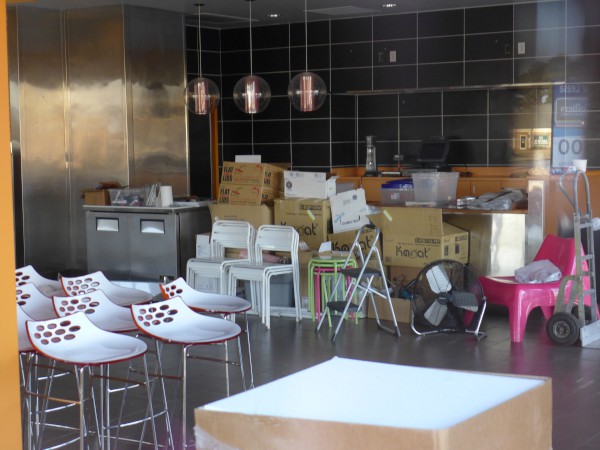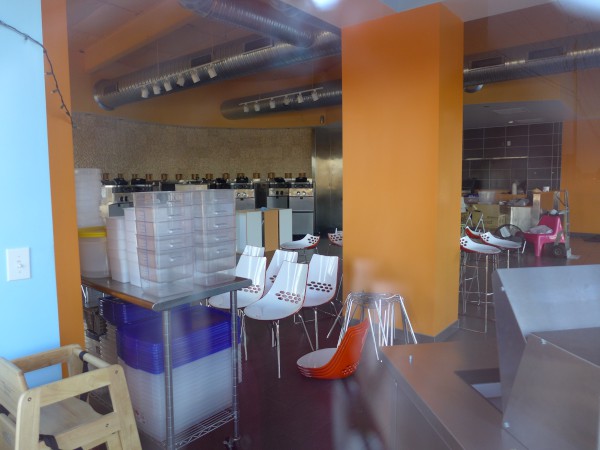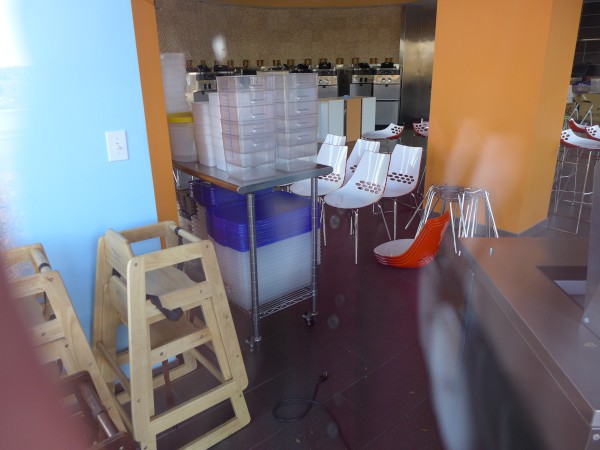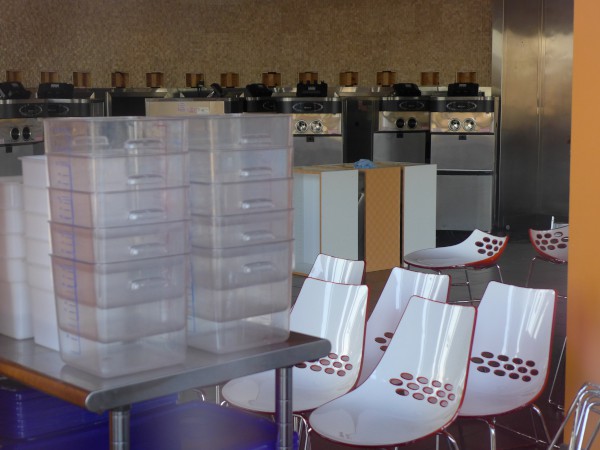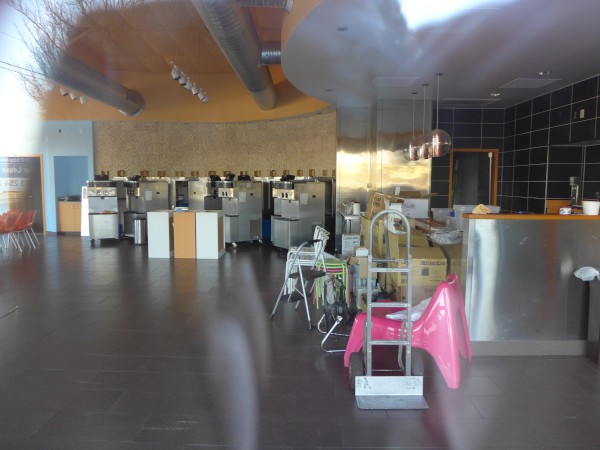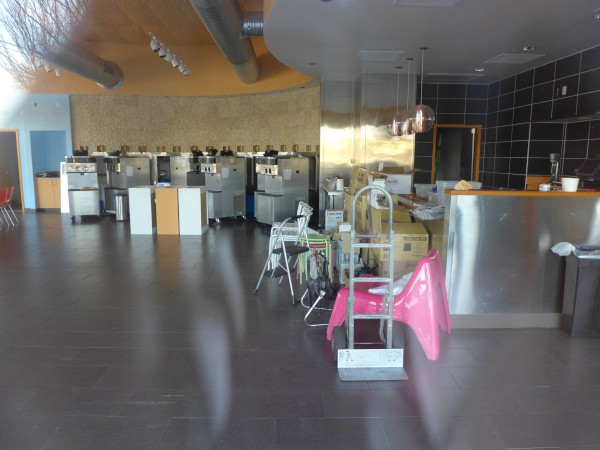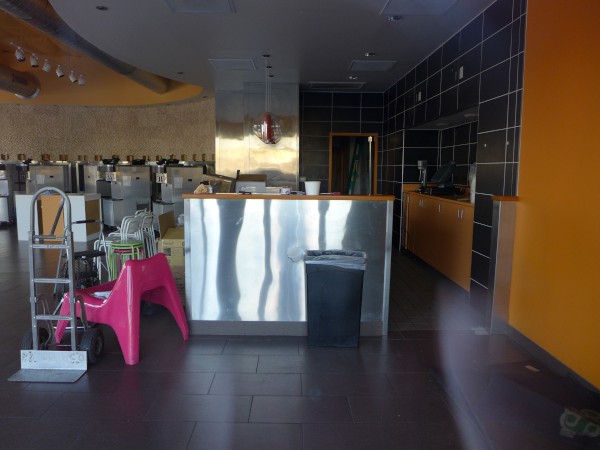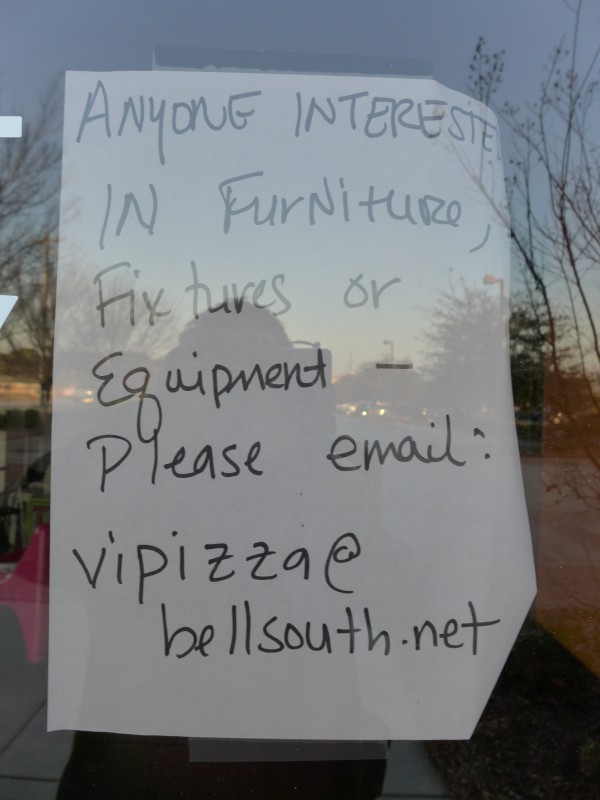 Posted at 12:07 am in Uncategorized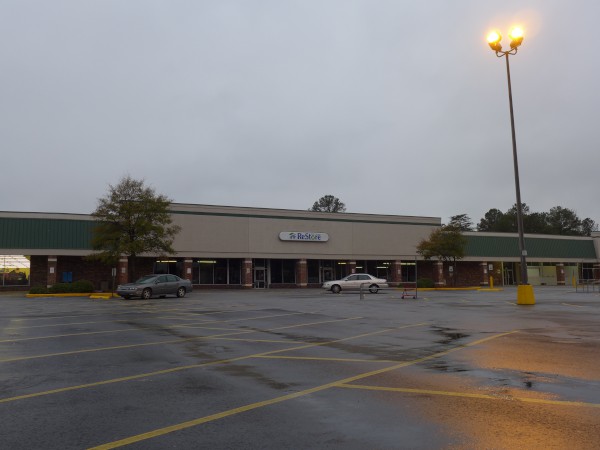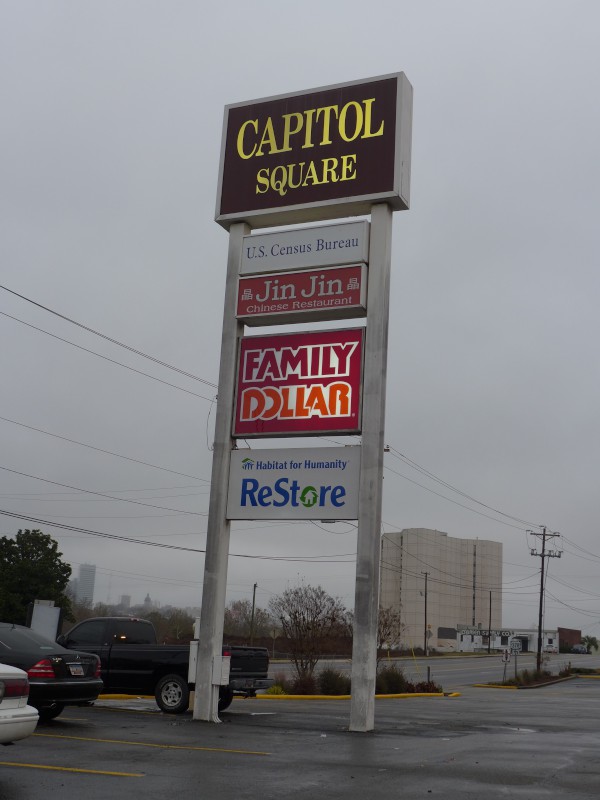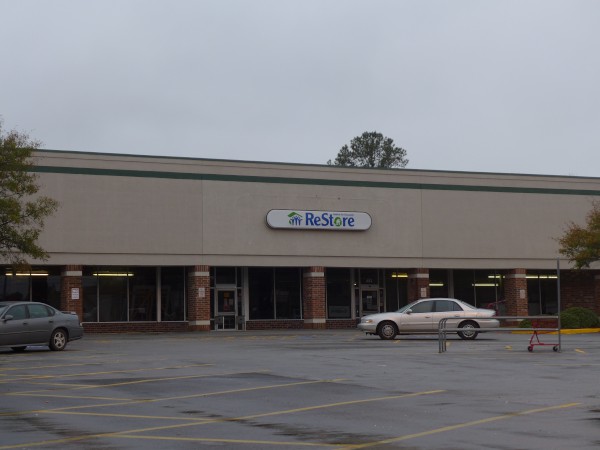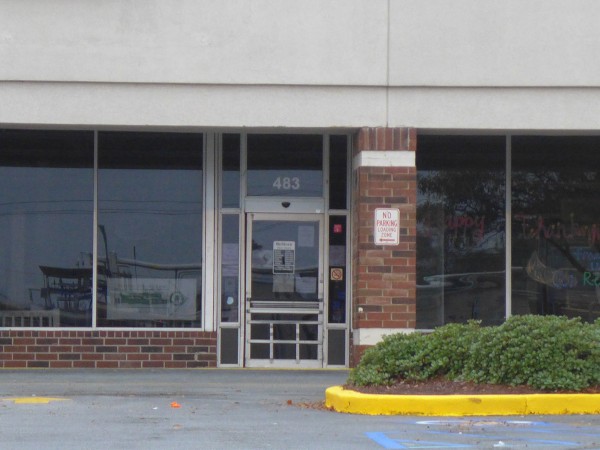 As nearly as I can tell, this Bi-Lo closed in 2006, leaving Capitol Square without an anchor store.
The space is now Habitat For Humanity's ReStore. I believe the closest Bi-Lo to this spot is now the one on US-1 near the Wal-Mart.
Posted at 12:31 am in Uncategorized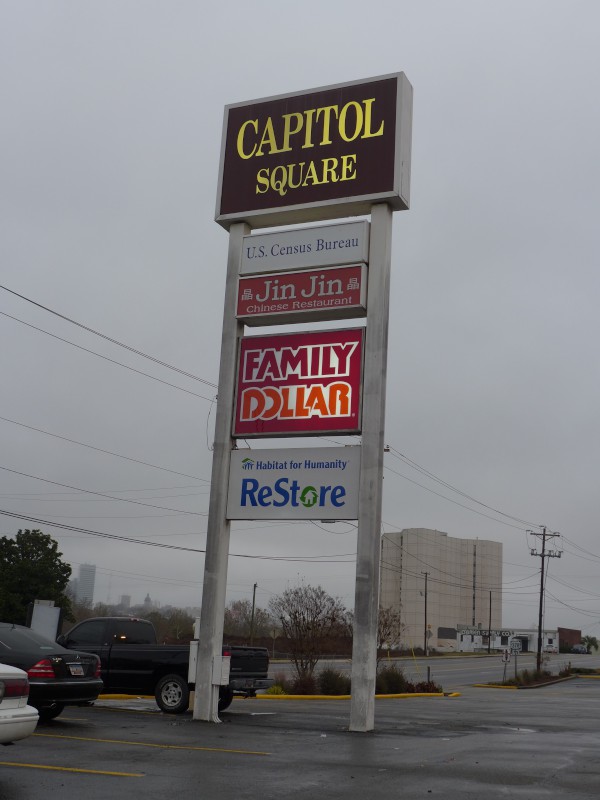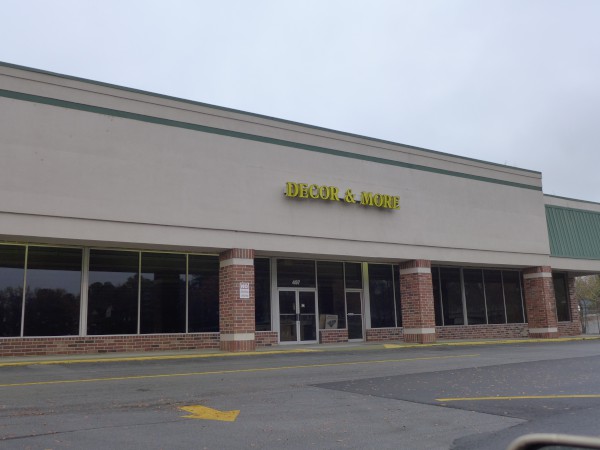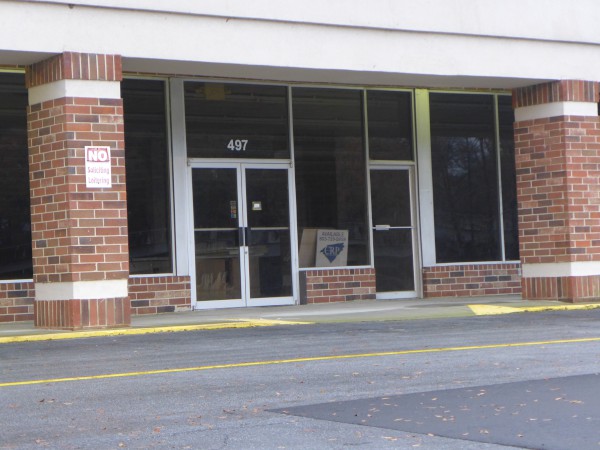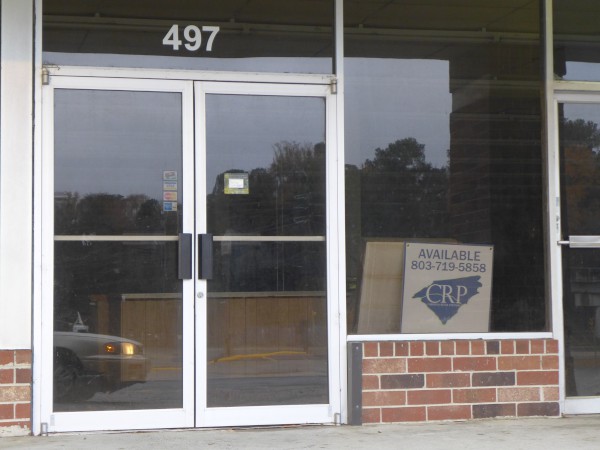 Capitol Square is across Sunset Boulevard from the Chicken Plant, and more or less adjacent to the old Dairy Queen.
I don't know much about Decor & More other than it presumably sold decorative home accessories and closed around 2006.
Posted at 12:59 am in Uncategorized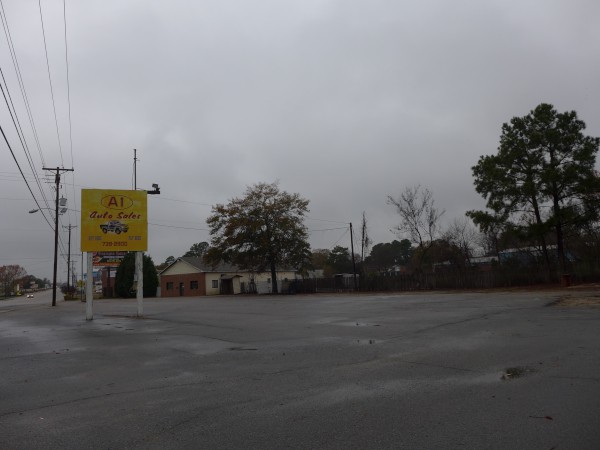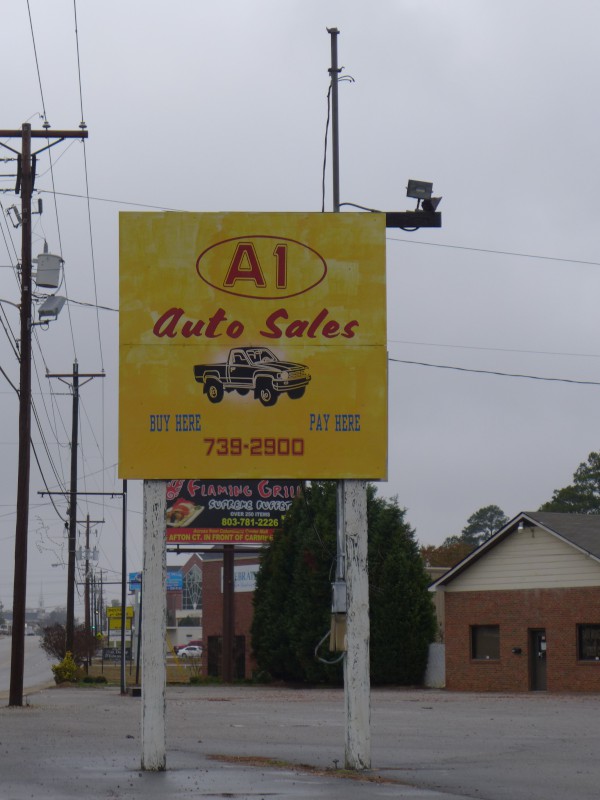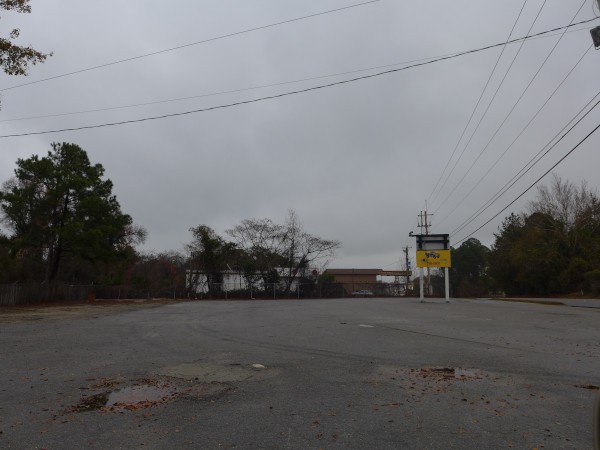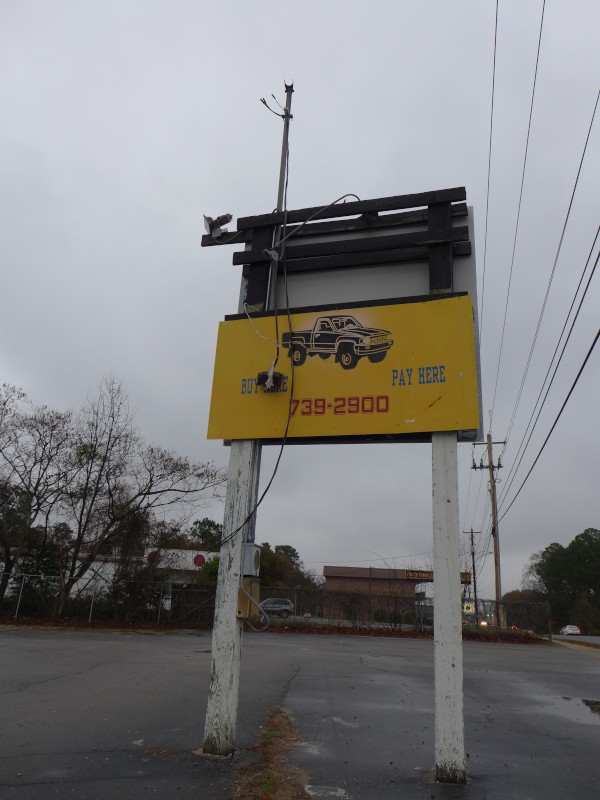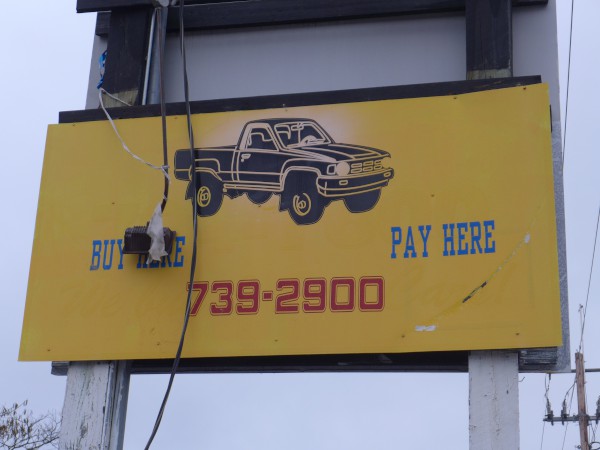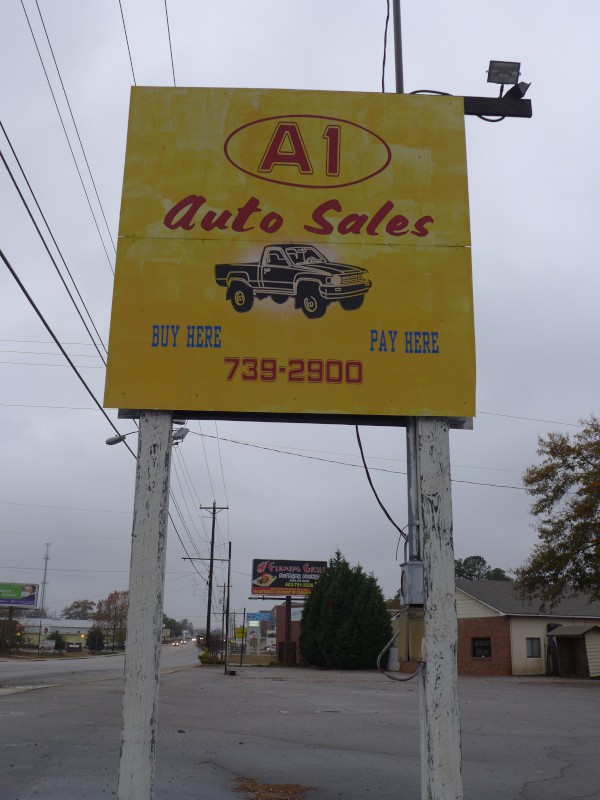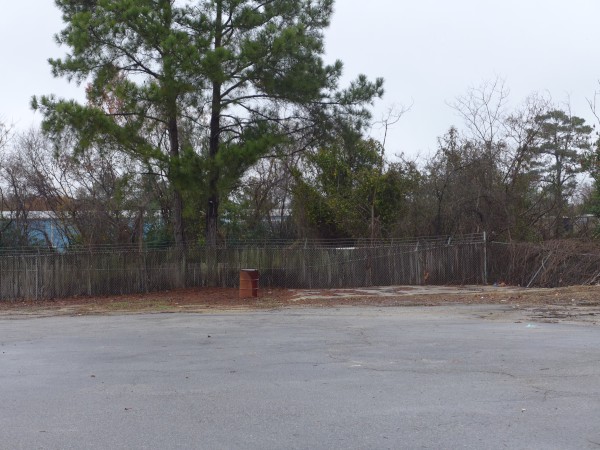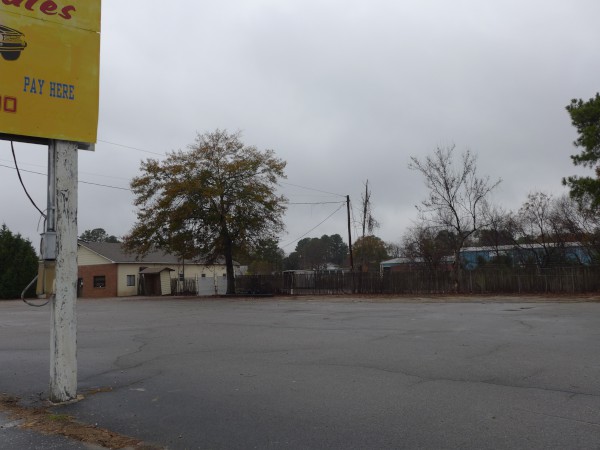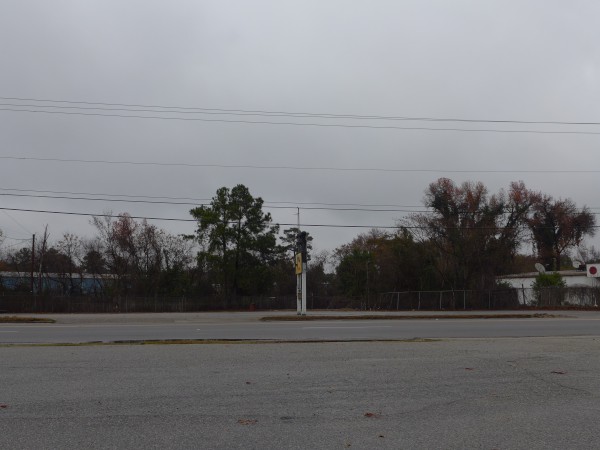 If this auto lot, just south of the New Brookland Baptist Church, had an office, it must have been in a trailer.
Seems like it would be a good place to sell Christmas trees, but it's too late for this year, I guess.
(Hat tip to commenter James)
Posted at 1:20 am in Uncategorized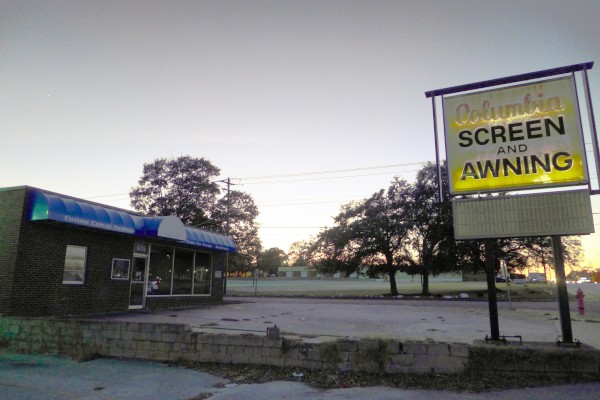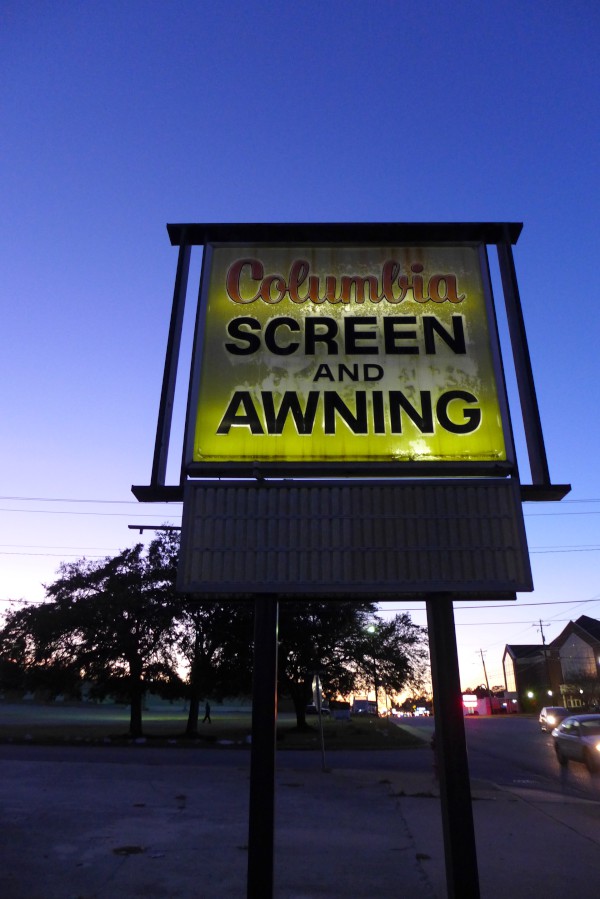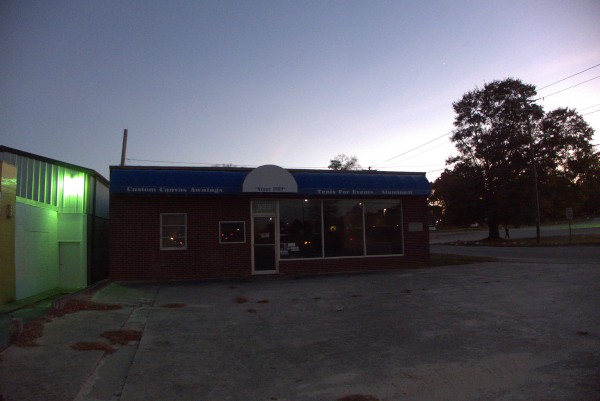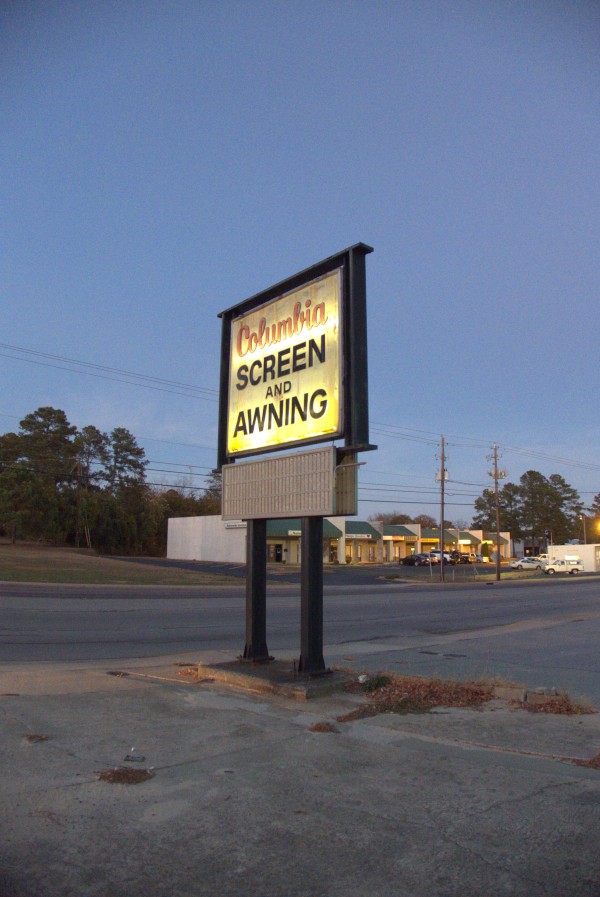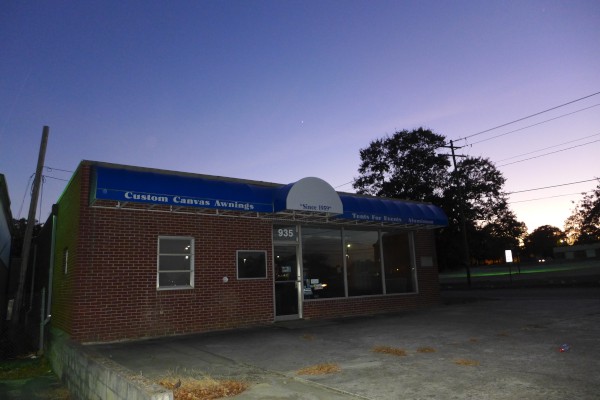 I was surprised when I went looking in old phonebooks and found that 2011 was the last listing for Columbia Screen & Awning -- This is a place I remember being advertised on the radio when I was growing up, so I figured somehow that I would hear when it closed. The marquee on this little West Columbia storefront (next door to Maunz Electronics) says they had been in business since 1959, which is a pretty good run. Archive.org has some of their old site snapshots archived here.
I hate this time of year -- not only do I really dislike cold weather, but it gets dark so early that I really can only get daytime pictures on weekends. And even here, I missed my window for getting over there and ended up having to crank up the ISO or use flash.
(Hat tip to commenter James)
Posted at 10:02 pm in Uncategorized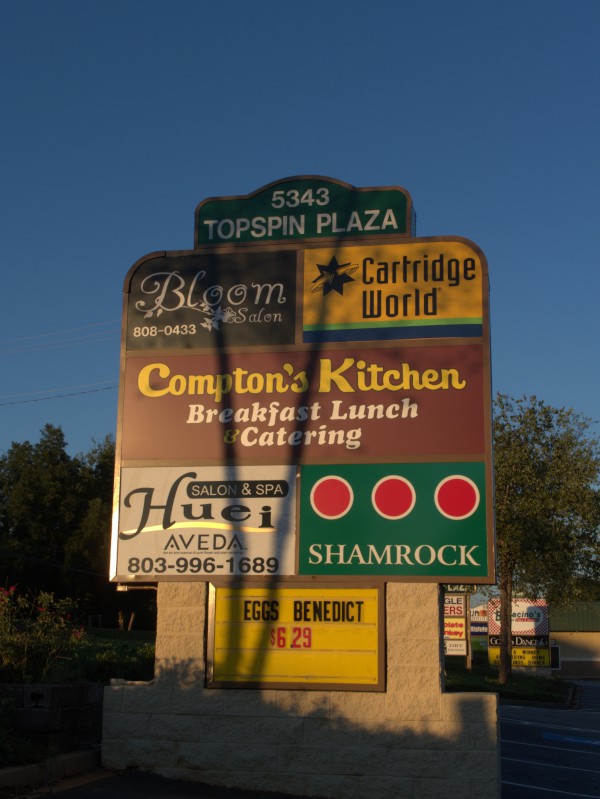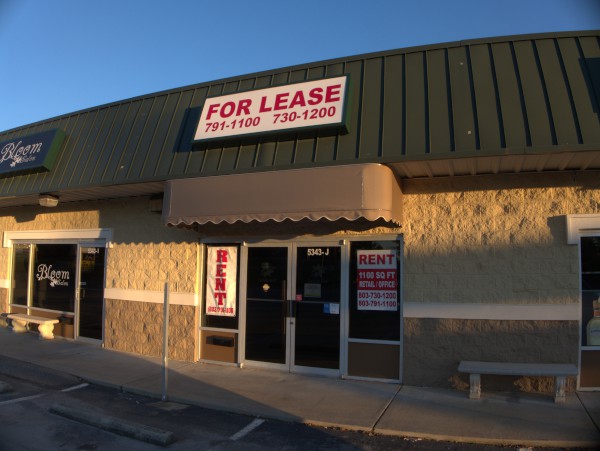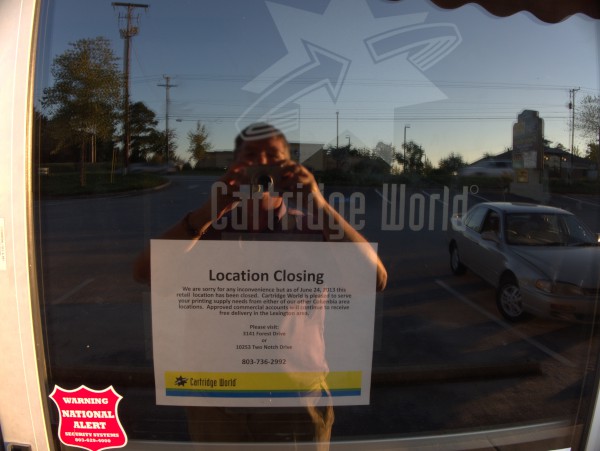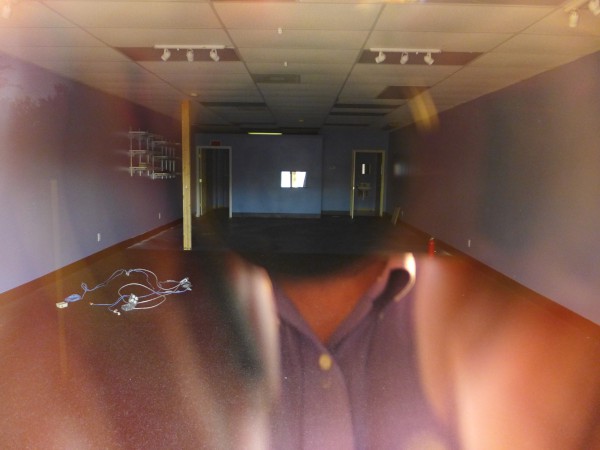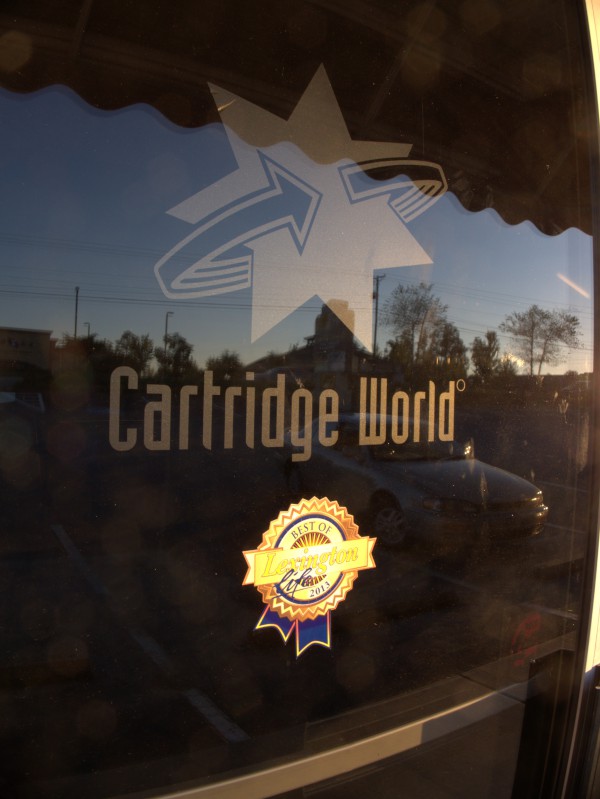 I mentioned a few days ago that the Forest Drive Cartridge World had moved.
I'm not sure which happened first, but in the same general time frame, the one on Sunset Boulevard in Topspin Plaza closed, although it is still listed on the plaza marquee. (Interestingly, everything on that marquee is a store, except Eggs Benedict..)
(Hat tip to commenter James)
Posted at 5:17 pm in Uncategorized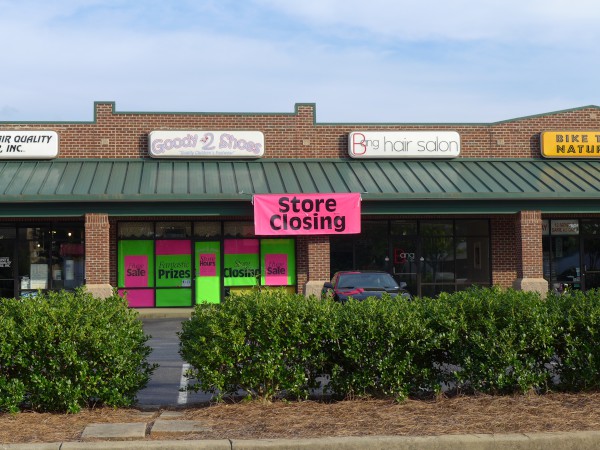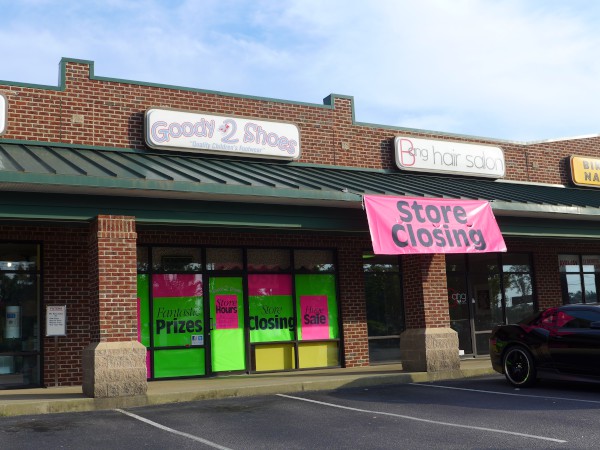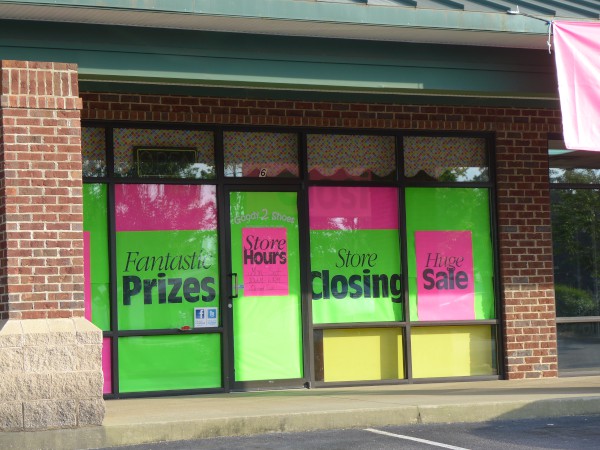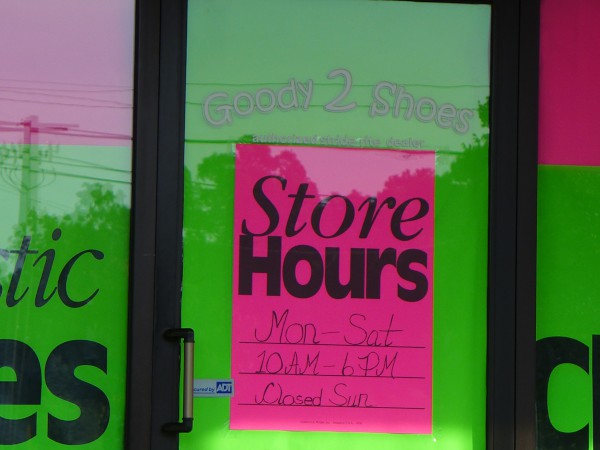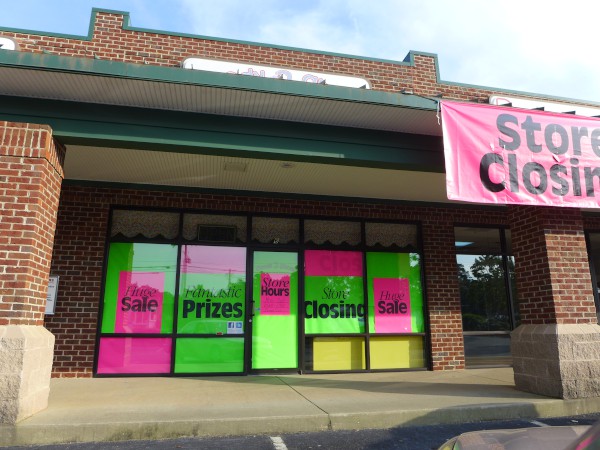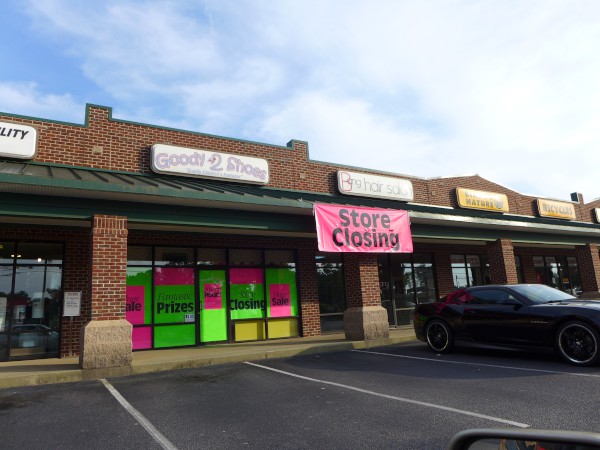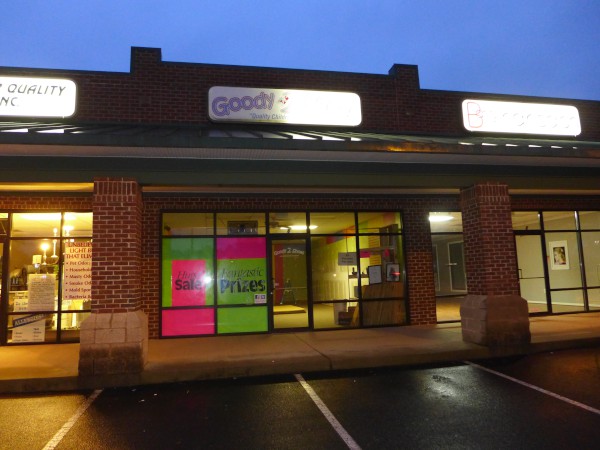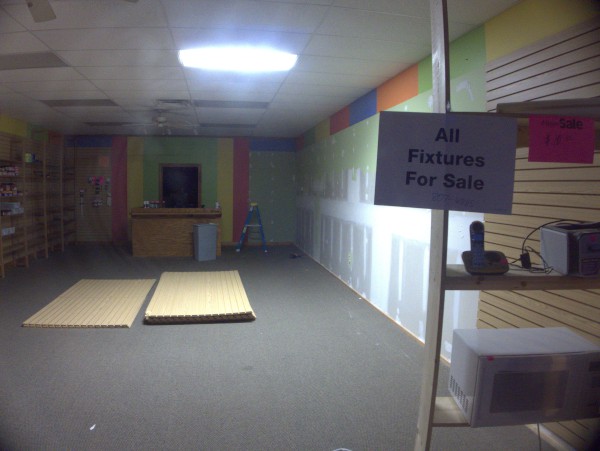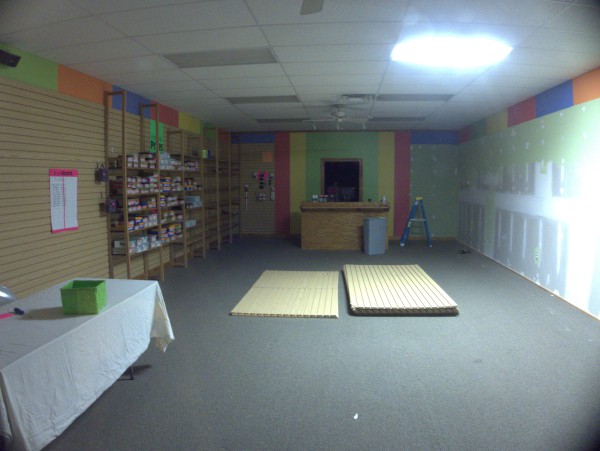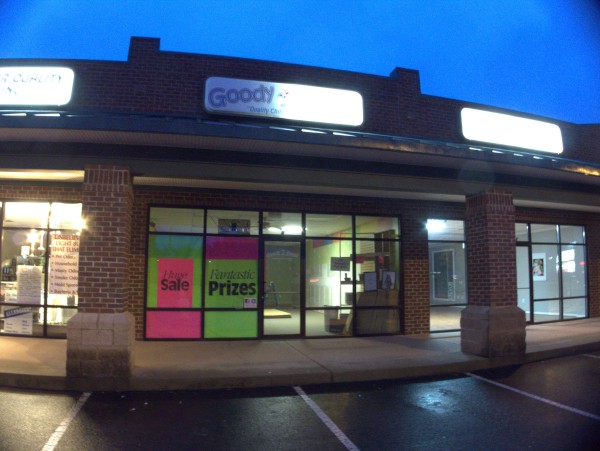 According to the Lexington Patch, Goody 2 Shoes is a family owned and operated shoe store that specializes in children's footwear.
As commenter James mentioned a while back, they have been holding a very coloful going-out-of-business sale in recent weeeks. It appears that they went to the bare walls, and are now closed.
(Hat tip to commenter James)