Posted at 11:29 pm in Uncategorized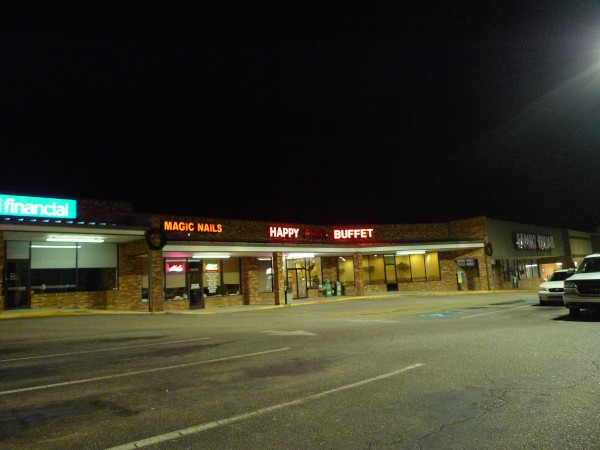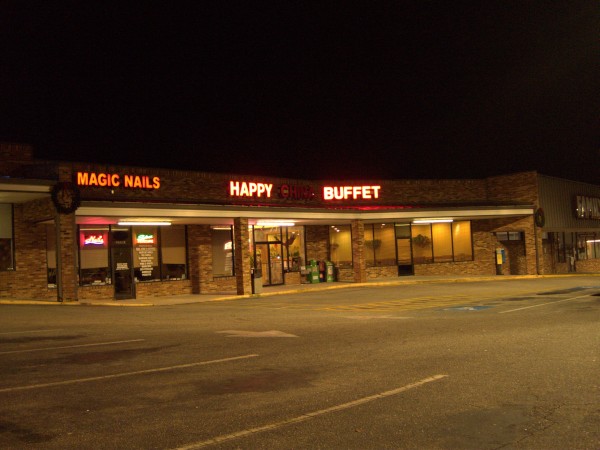 I had just turned out of Grecian Gardens on the adjacent block when I remembered about Gooney Birds and decided to get a few pictures. Of course that was after supper -- perhaps I'll add a day shot the next time I'm in the area and think about it.
I only ate at Gooney Birds once. I had a burger, and it was perfectly acceptable, but not something so incredibly good that I would pass dozens of other burger places to get over there. I don't recall much about the decor now, but at this remove, I'm wondering if the eponymous 'Gooney Birds' could have been The Gamecocks -- most years it seems as though it would fit well enough.
As do many buildings fitted out as restaurants, Gooney Birds has found new life as a Chinese Restaurant. (The other possibility would be a Lizards Thicket, but there was already one of those in the same parking lot :-)
UPDATE 3 Nov 2010 -- Here's a daylight picture, finally: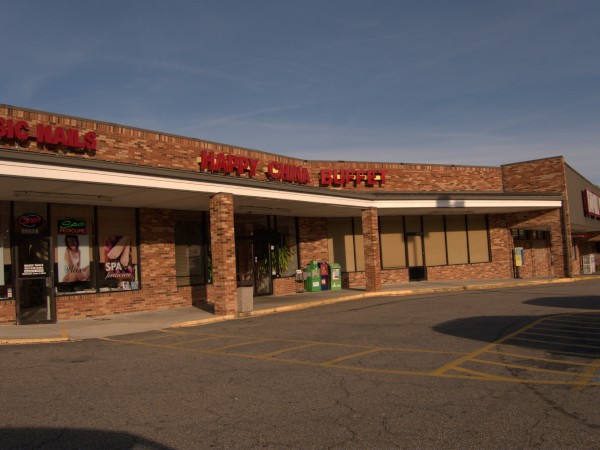 7 Responses to 'Gooney Birds Sports Grill, 2250 Sunset Boulevard: 2000s'
Subscribe to comments with RSS
Leave a Reply