Archive for the 'Rush's' tag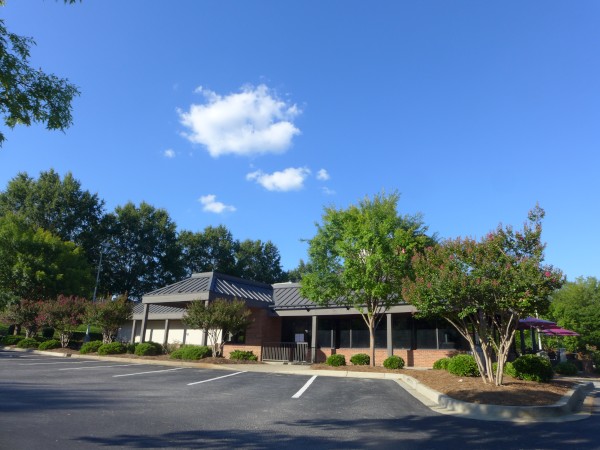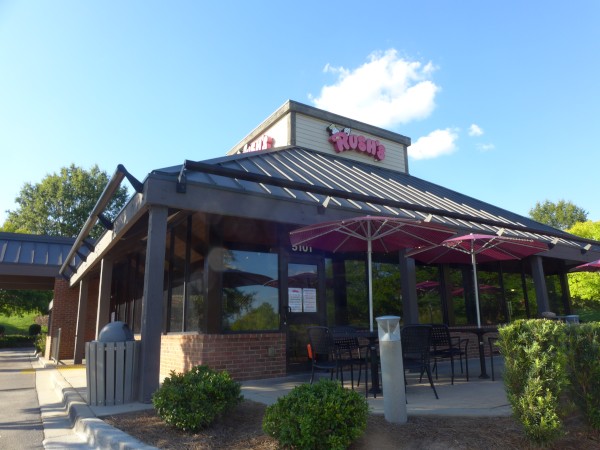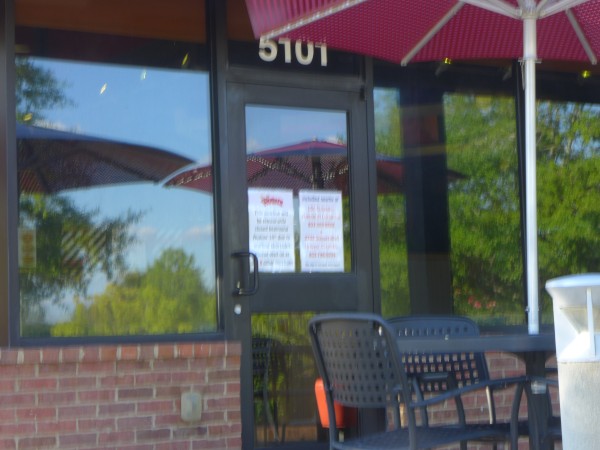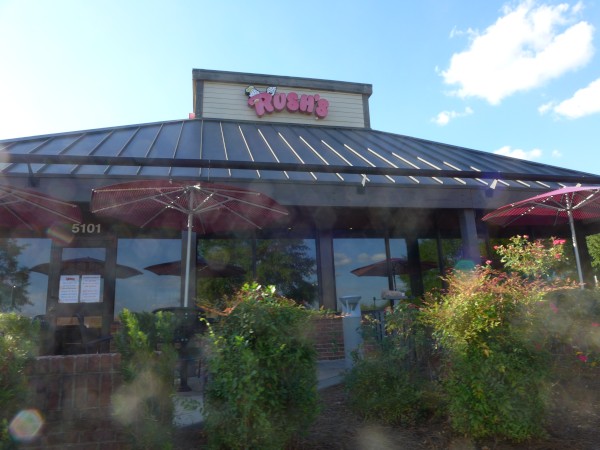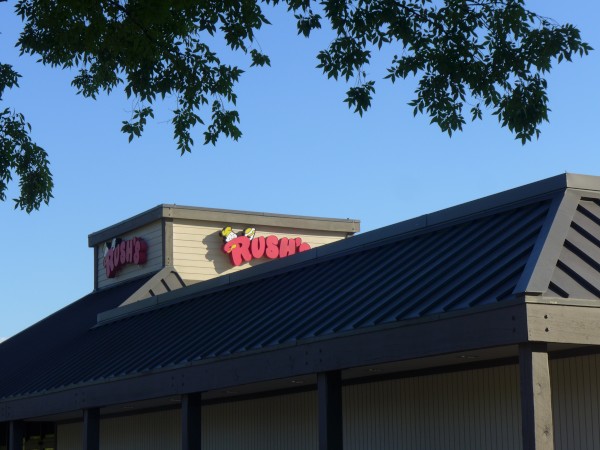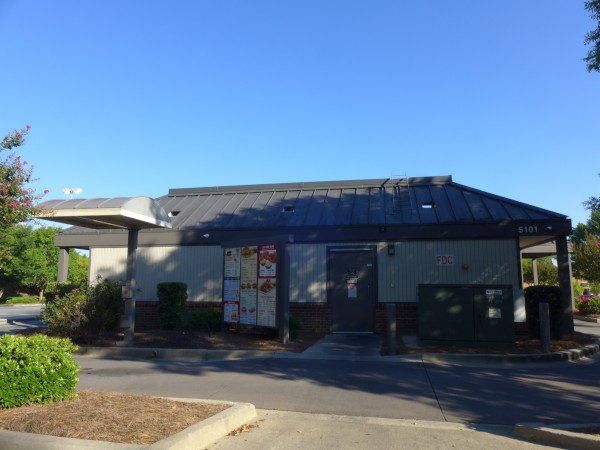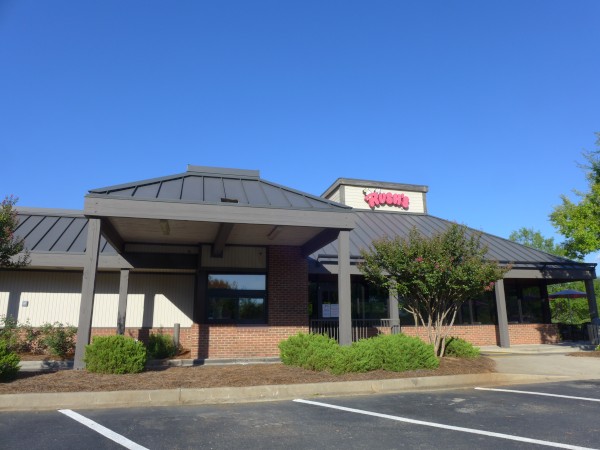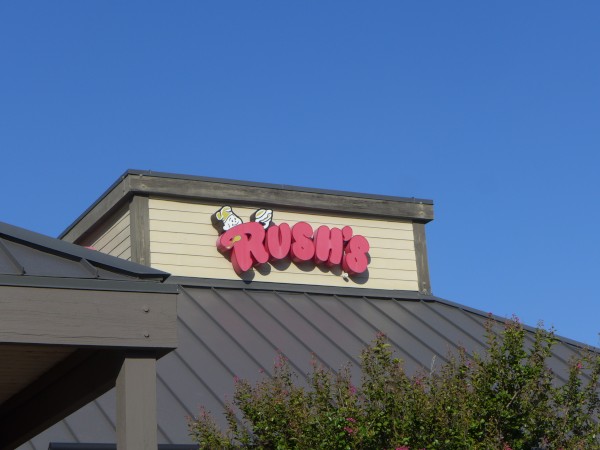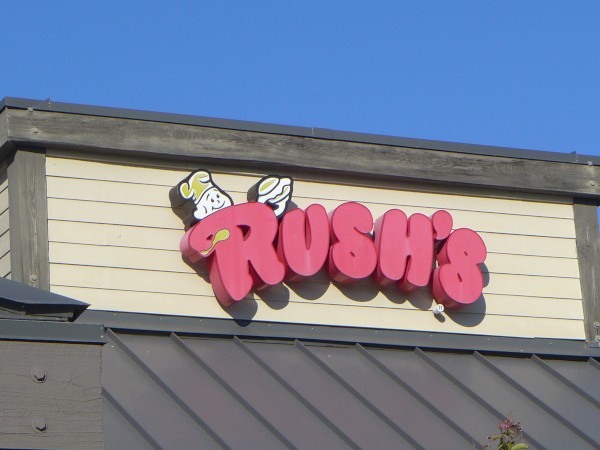 In yet another sign of the oddness of our times, Rush's on Sunset Boulevard has closed temporarily due to staffing issues.
We have seen these drag on and become permanent at other places such as Lizard's Thicket on Beltline. Hopefully in this case they will be able to come back.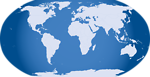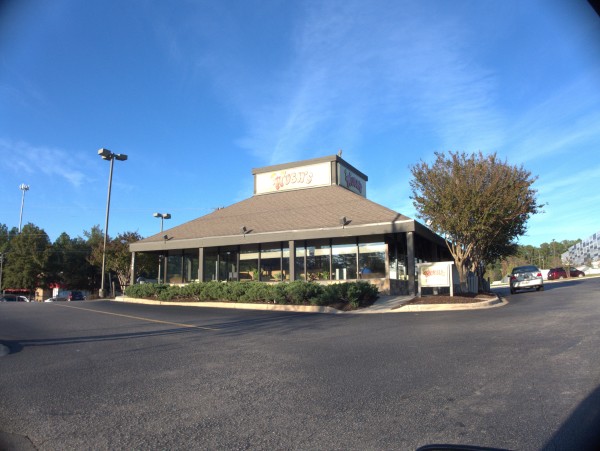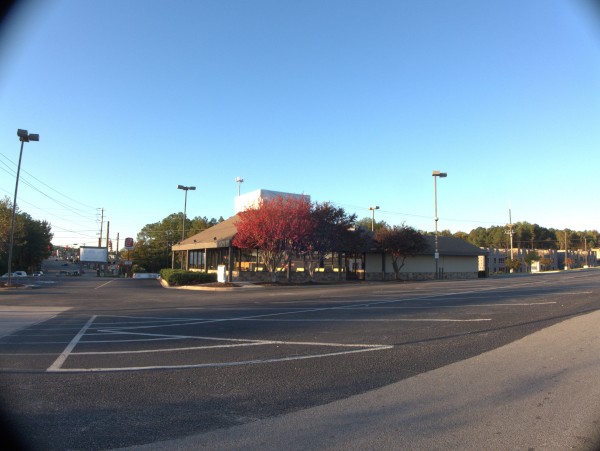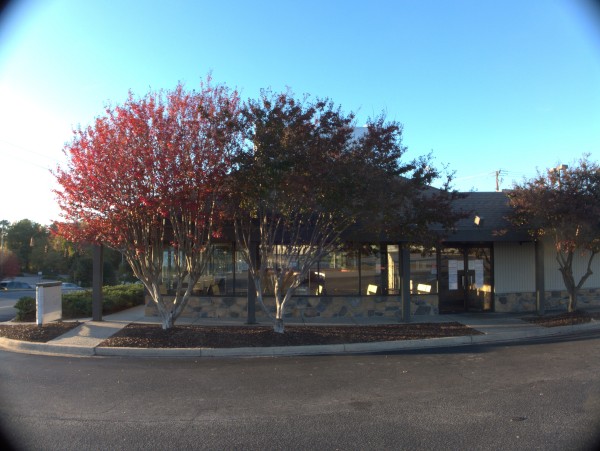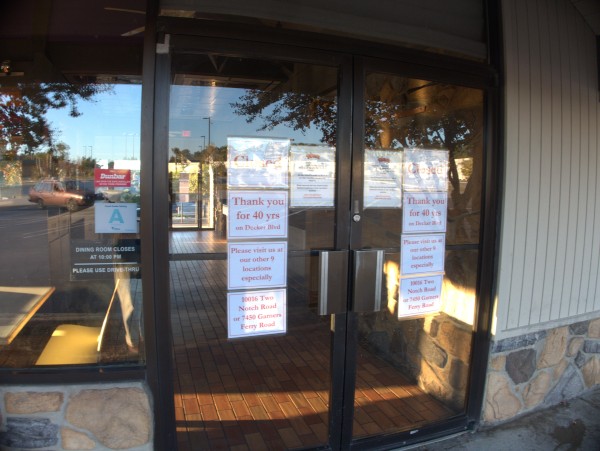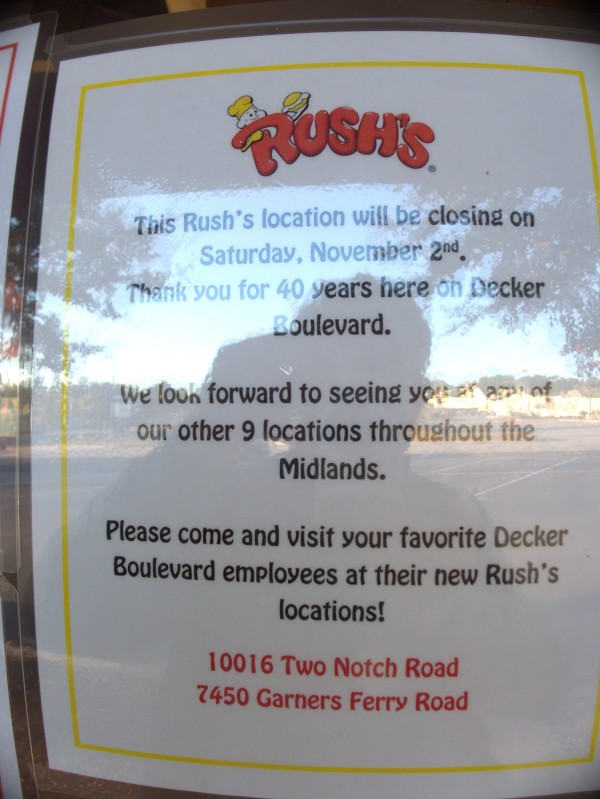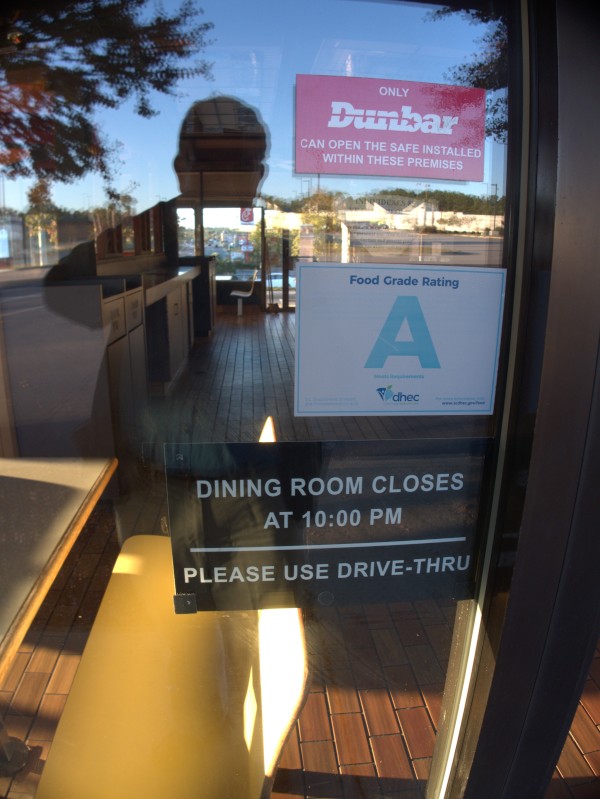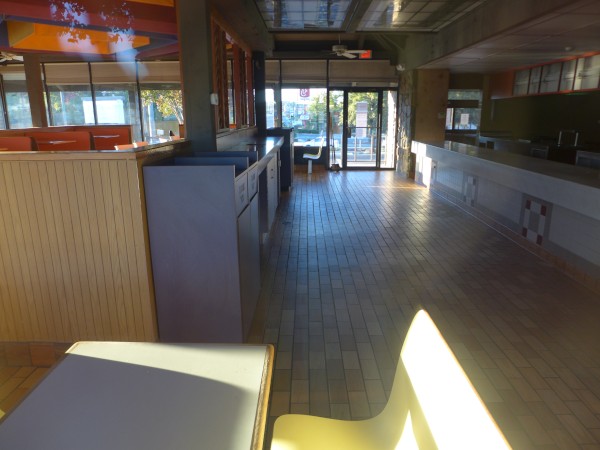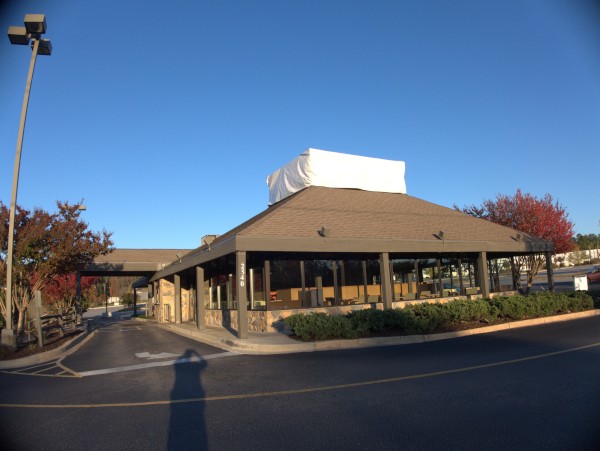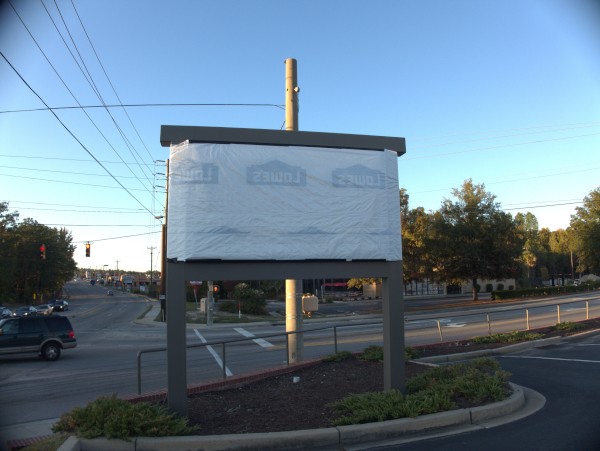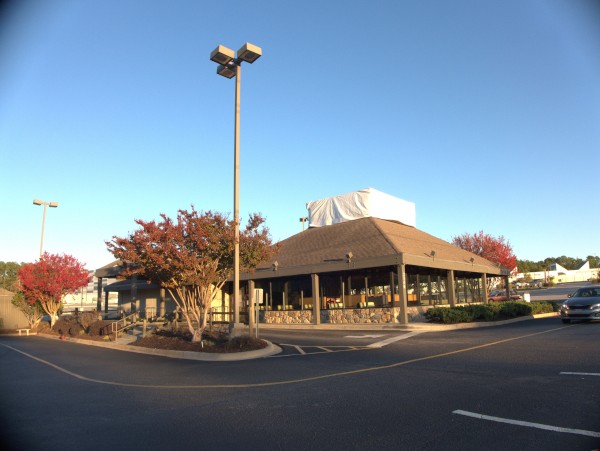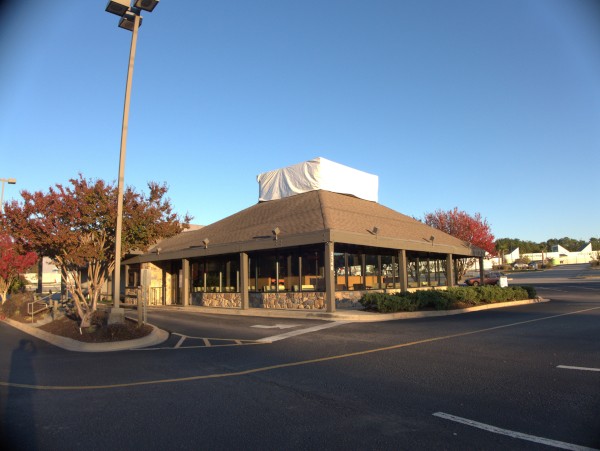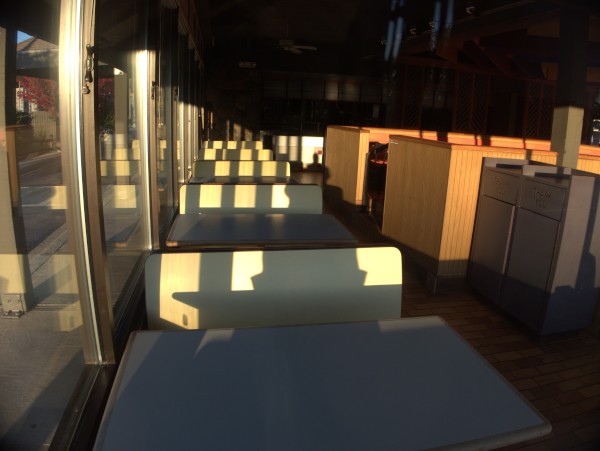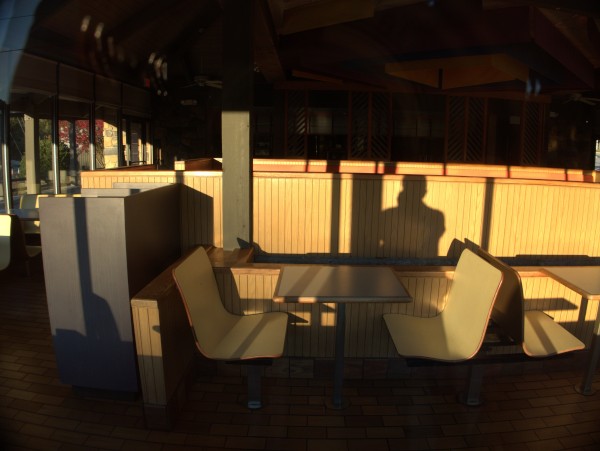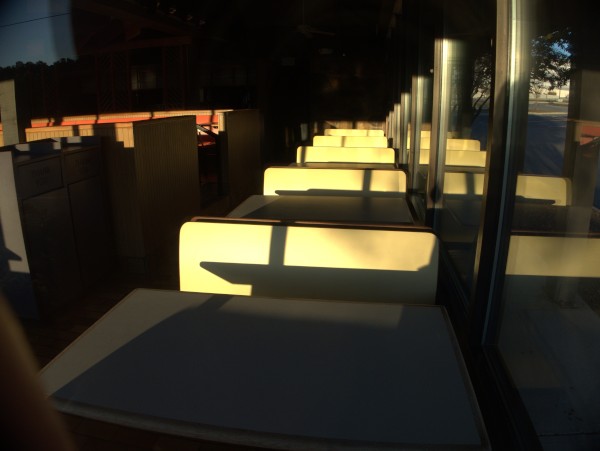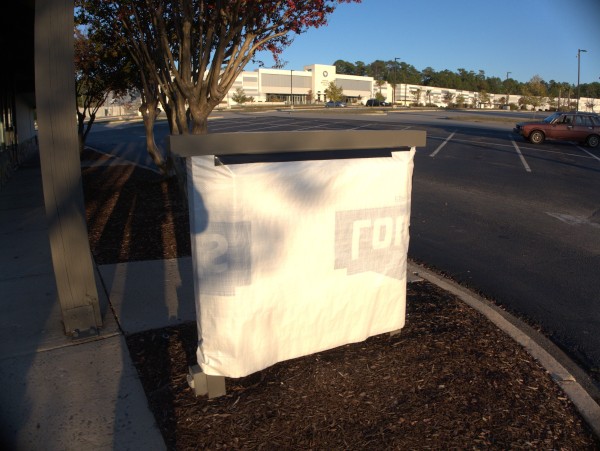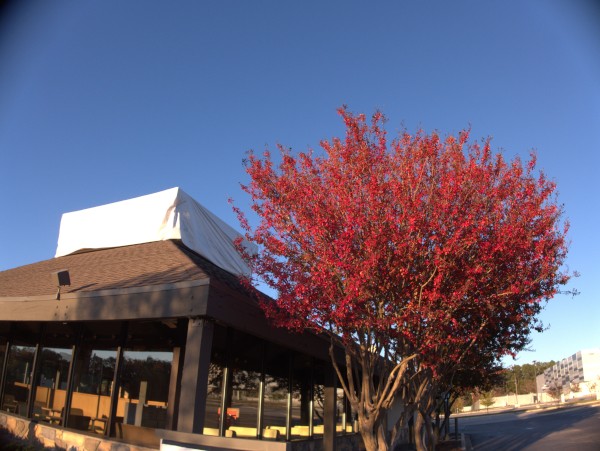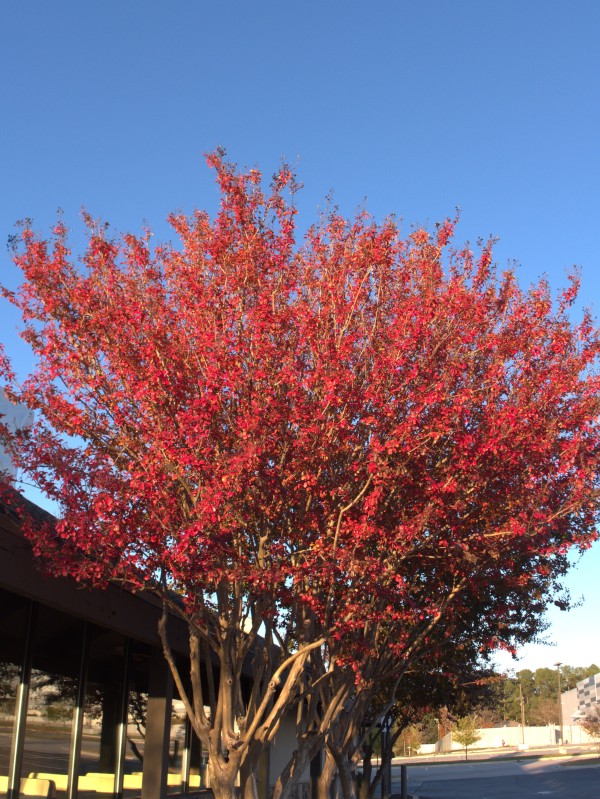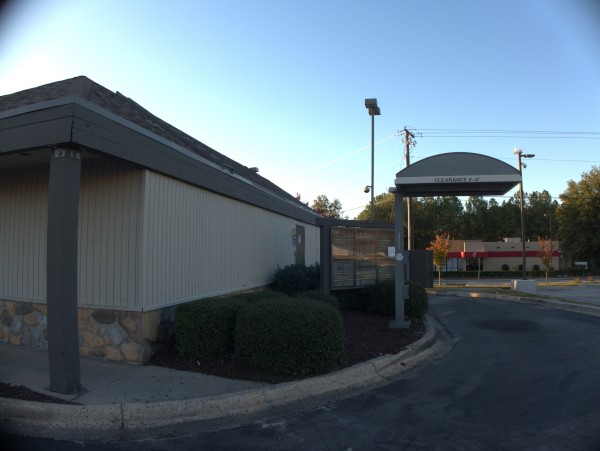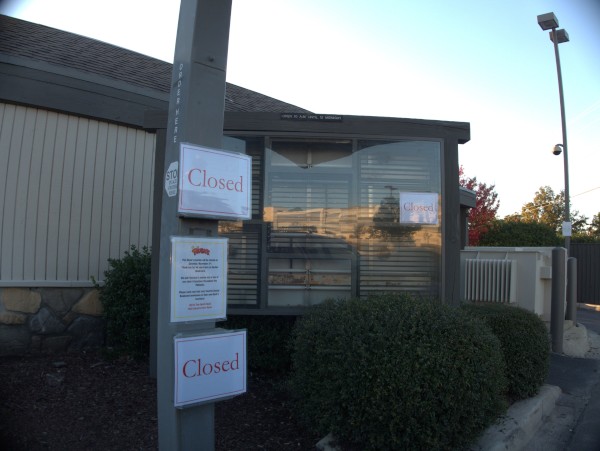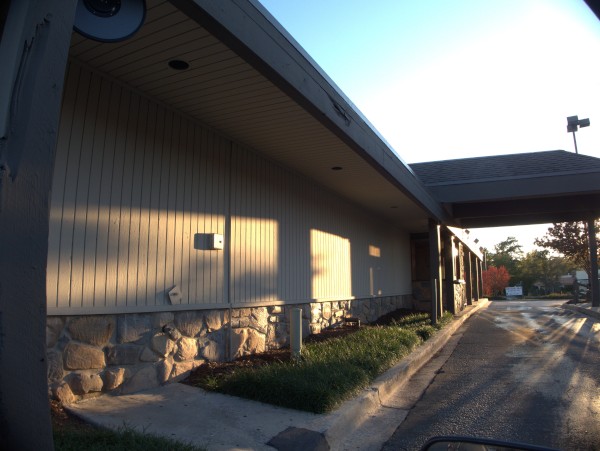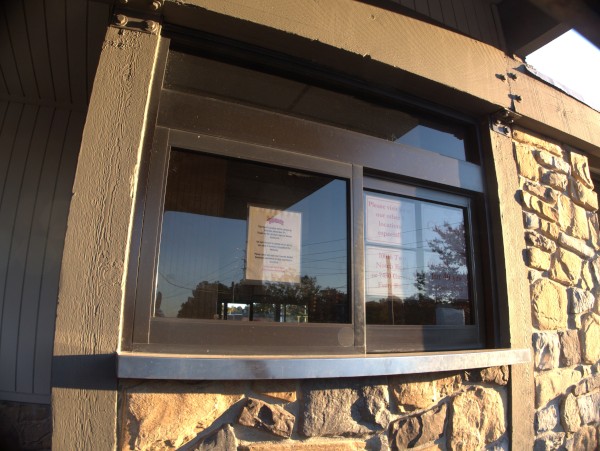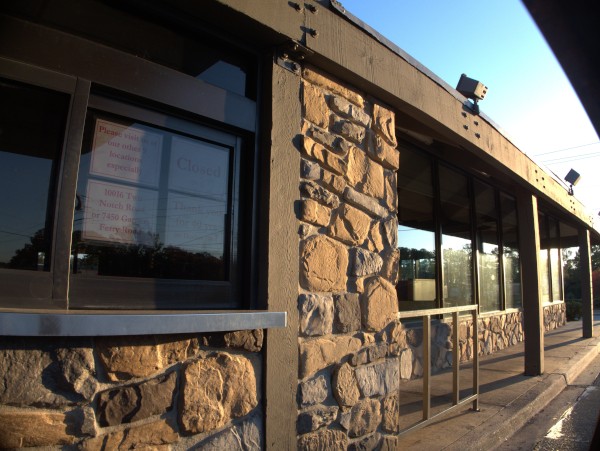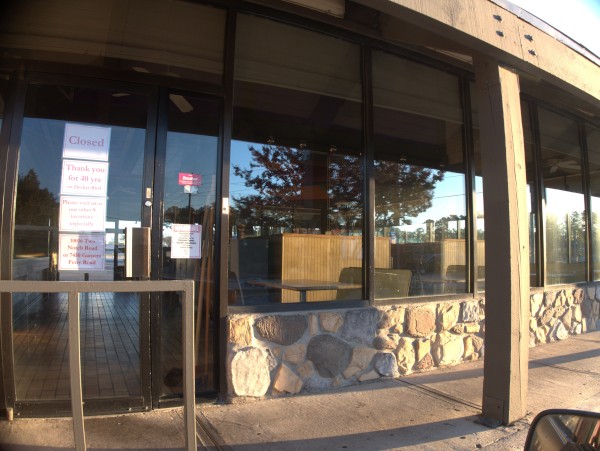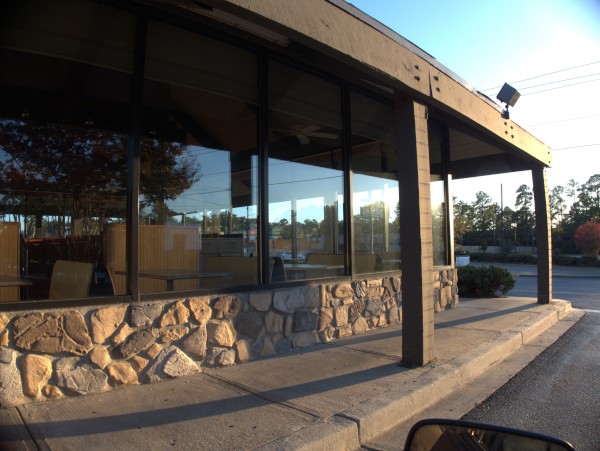 To the best of my memory, I ate at this Rush's sometime shortly after it opened, which is the only time I have been in one of their stores. I'm not sure why that is, as it was fine, and I was impressed with the state-fair-like presentation of the fries in a paper cup.
I admit to being a bit surprised at this closing, as I figured with the county takeover of Decker Mall, they would have a steady lunch business of civil servants crossing the parking lot for a bite.
The State says however that it was a 40 year old building that had age and maintenance issues and:
"At some point you just have to let it go."
The stonework facings are definitely of another era, though not quite as distinctive as the old Popeye's buildings.
This closing makes two vacant restaurant buildings on the Decker Mall property, which seems odd. As I said with the county office workers (and law enforcement) nearby, I don't see why the site couldn't support a new restaurant, though perhaps either building would have to be razed and rebuilt.
(Hat tip to commenter Tom)
UPDATE 18 December 2019: Added the first picture from 2 November 2019, the actual last day of operation.
UPDATE 4 February 2021 -- To be Cod Tail Seafood & Chicken, a Charleston outfit. I really do not like that name!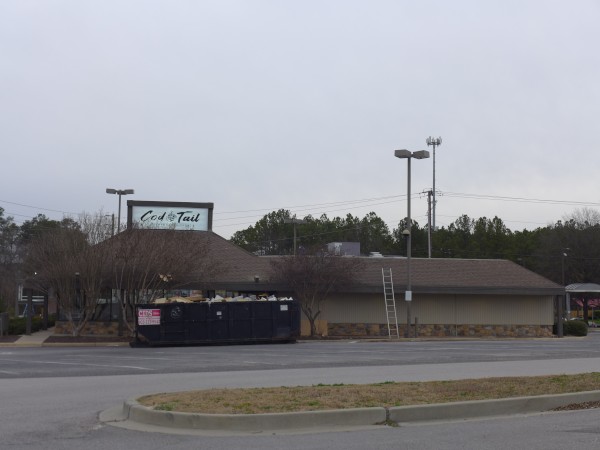 UPDATE 22 August 2022: Updating tags.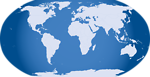 Posted at 11:34 pm in Uncategorized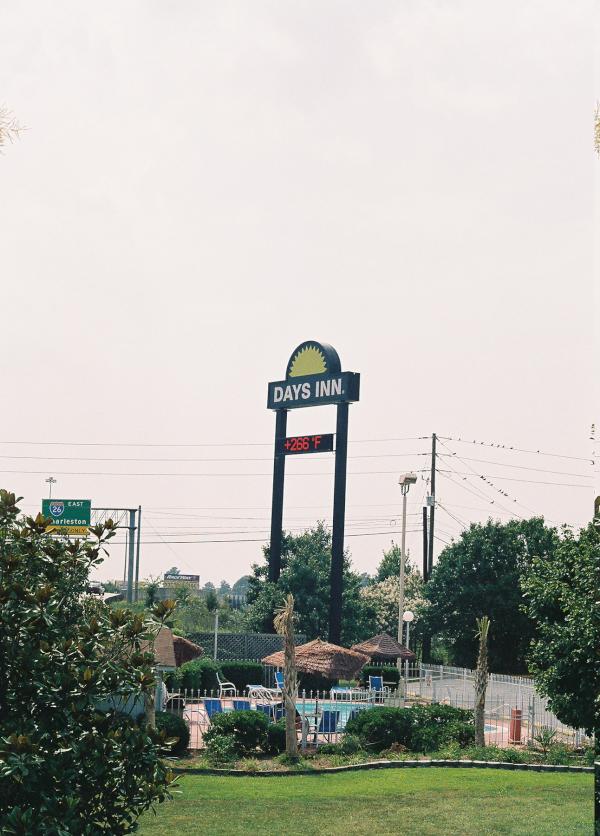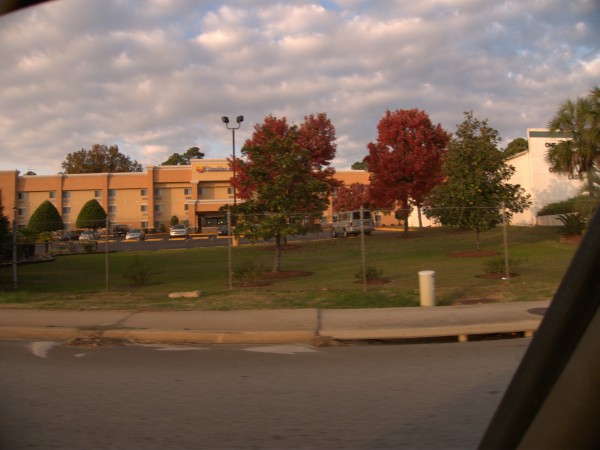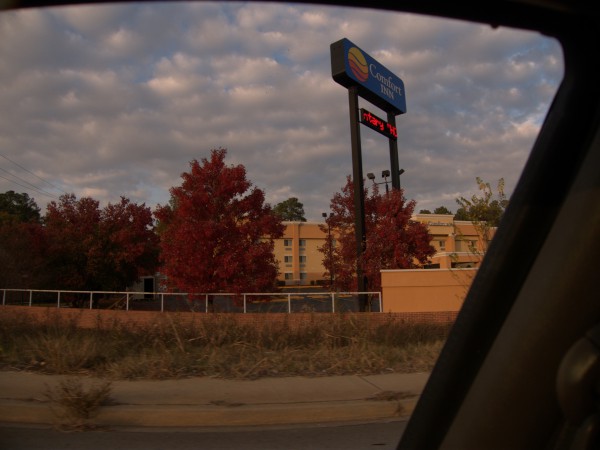 Boardwalk Plaza was an odd little shopping center down the hill from Dutch Square on Bush River Road. At this point, my memories of the place are very hazy (for instance, I distinctly remember a Book Dispensary location there which I cannot verify in any directory..). However, my memory is that the "boardwalk" part of the name came from the fact that the "plaza" was really a bunch of trailers which sat above street level and so were connected with a wooden walkway rather than concrete sidewalks.
None of these pictures are actually the Boardwalk site. As far as I can tell, the address 1023 no longer exists on Bush River Road. The last block before I-26 is 900, with the Days Inn / Comfort Inn at 911 Bush River Road apparently being the last building before I-26. That leads me to think that I-26 coming through blew away the 1000 block. However, my memory is that I-26 was completed well before 1984.. Also, I used to walk to Boardwalk from Dutch Square, and thought it was closer than that.
Anyway, the 1973 City Directory, only listed one business at 1023 Bush RIver Road: Ray C. Parker Package Stores, Inc.
By the next year, while 1023 had no shopping center name attached to it, the sole listing for Ray C. Parker Package Stores, Inc. had expanded to:
Ray C. Parker Package Stores, Inc.
Bicycle Center of Columbia
Etc Bath & Boudoir
Leaf 'n 'petal
Trulas-West
Whit-Ash Furnishings
World Of Sounds & Sights Inc
In the 1975 City Directory, 1023 Bush River road is first identified by the name Boardwalk Plaza and has building numbers identified. It had the following tenants:
Ray C. Parker Package Stores, Inc.
3) Leaf & Petal
4) Orange Owl gifts
5) World Of Sound & Sights Inc
World Of Turquoise & Imports
7) Vacant
8) Bicycle Center
10)Aquarium Pools Of Columbia
The Different Drummer ("joke products")
12) Vacant
15) Dutchbrook Interiors
16) Dan Dee Toys & Gifts
17) Vacant
18) Design Studio Inc
By 1979, the City Directory indicates a nearly total turnover:
1) Ray C. Parker Package Stores, Inc.
2) Cheap Joe's Jeans & Sportswear
4) The Final Touch
5) Vacant
6) Adams Tailor & Alterations Shop
7) Underwater Works Ltd
8) Muldrows Bar-B-Que
10) Muldrows (Overflow)
11) Vamps
12) Vacant
13) Vacant
14) Shamrock Hair Design
15) Rosco Recreation Store
16) Vacant
17) Bum's Shirt Factory Outlet
18) Korner Keg
19) Celsios Foam Insulation
1984 is the last City Directory to have an entry for Boardwalk Plaza at this point, the founding store, Ray C. Parker was gone. The tenant list was:
1) Vacant
2) Bum's Bummers shirt outlet
4) Wise Floor Covering Inc
5) Vacant
6) Adams Tailoring & Alteration Shop
7) Underwater Works Limited
8) Vacant
10) Columbia Shaver & Appliance Service
11) Vacant
12) Sims Music
13) Columbia Flag & Banner
14) Shamrock Hair Cutters
15) Direct Mailing Service
16) Vacant
17) Vacant
18) State Farm Insurance
19) Quick Print Center
The Frame Shop
I would have still been living in Columbia at this point, prior to taking a job in North Carolina in September of 1985, so you would think I would have some memory of the place closing and being torn down, but apart from radio ads for Bum's Bummers it was apparently totally off my radar screen..
UPDATE 15 March 2011: Folks, I am able to present this major picture update courtesy of one of the owners of Bum's Bummers, Barbara Summers, and the good offices of her son Lane. All these photos are property of Barbara Summers, and I use them with her kind permission. (I see in "preview" it turned out a bit confusing -- the captions for a set of pictures come after those pictures). [D'Oh! Had "Lane" as daughter rather than son -- fixed!]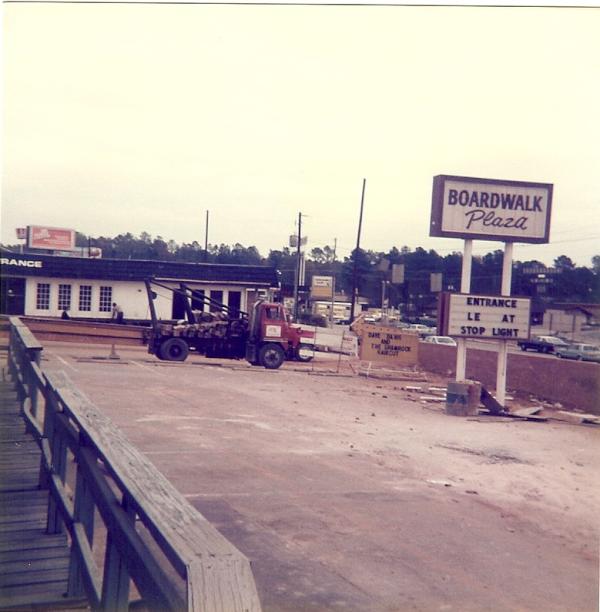 Here's the plaza sign. At this point, the plaza's original entrance had been blocked off by construction of the motel that would replace the plaza.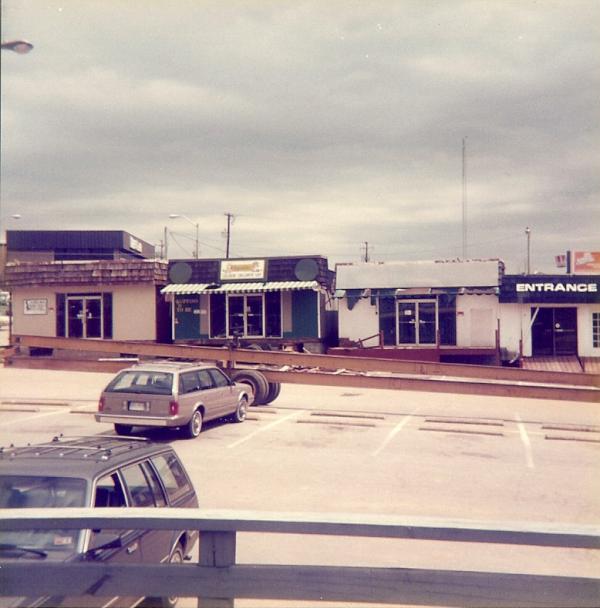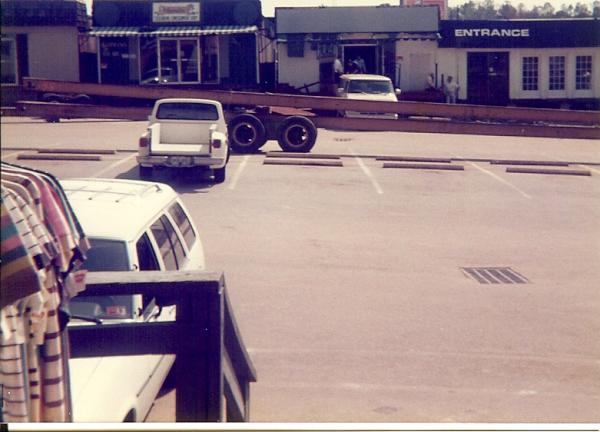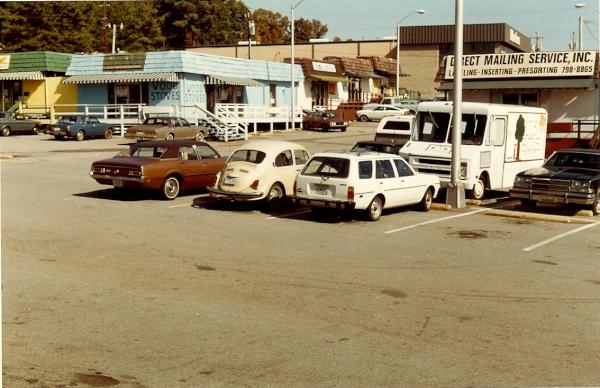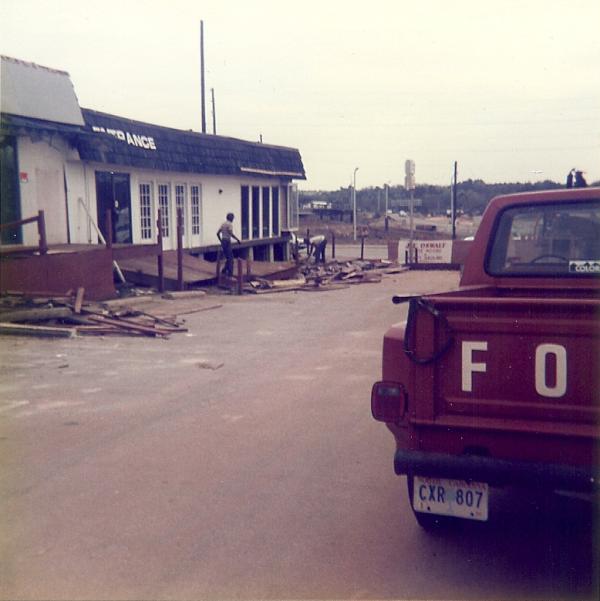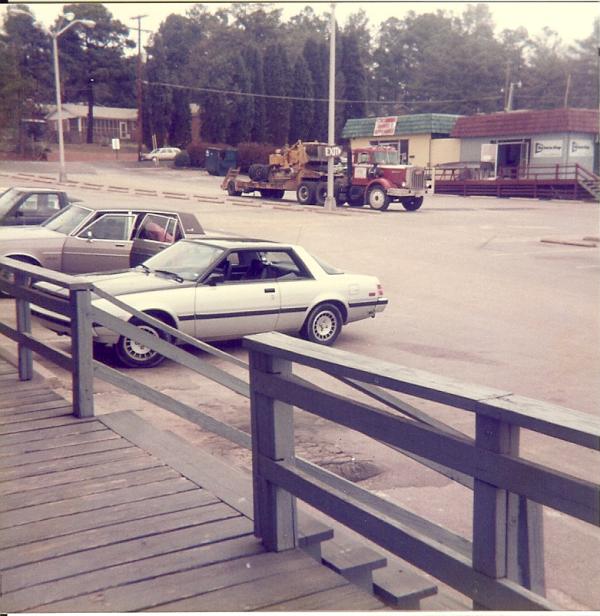 Here are various views of the old plaza itself, already in somewhat of a disassembled state in some of the shots.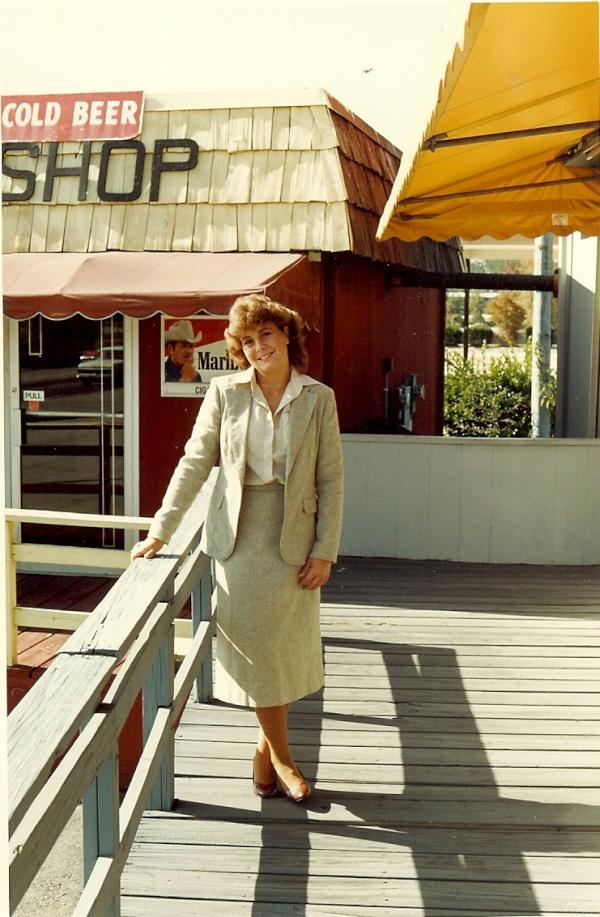 Here is Barbara herself standing on the boardwalk which gave the plaza its name.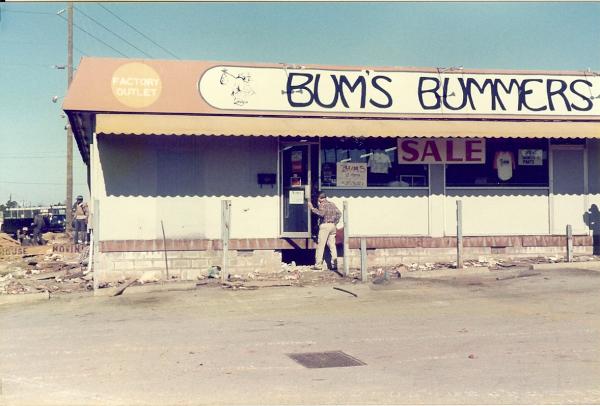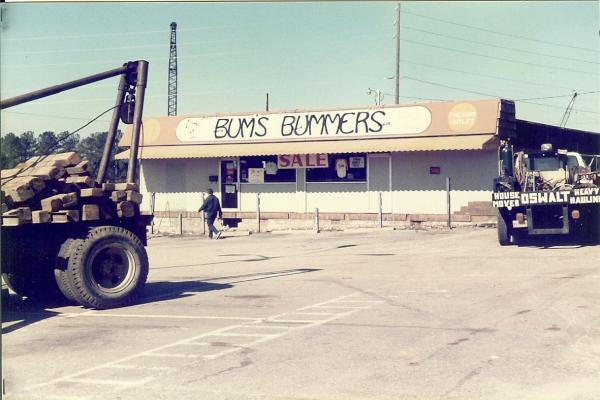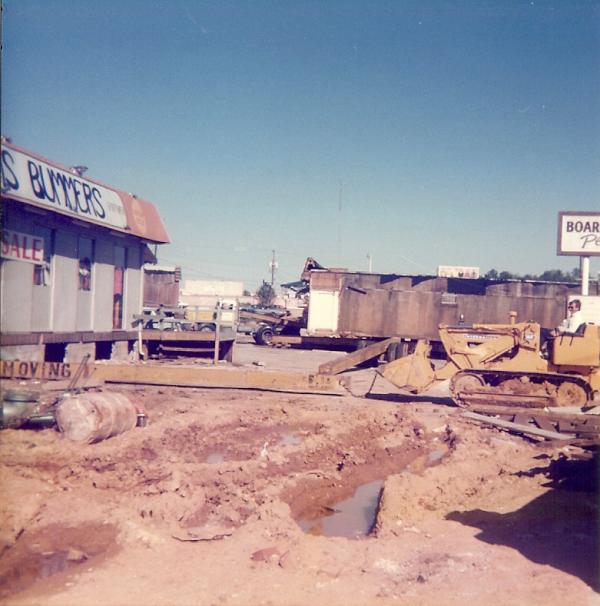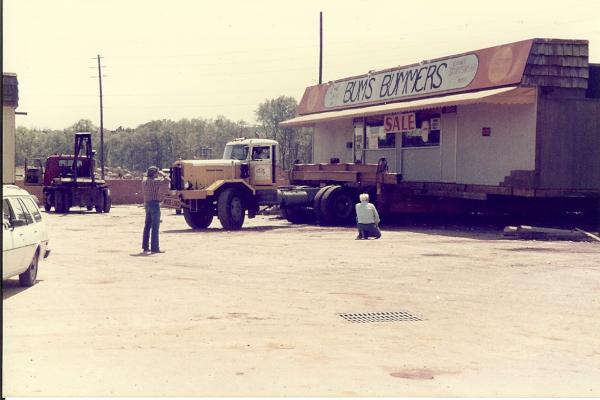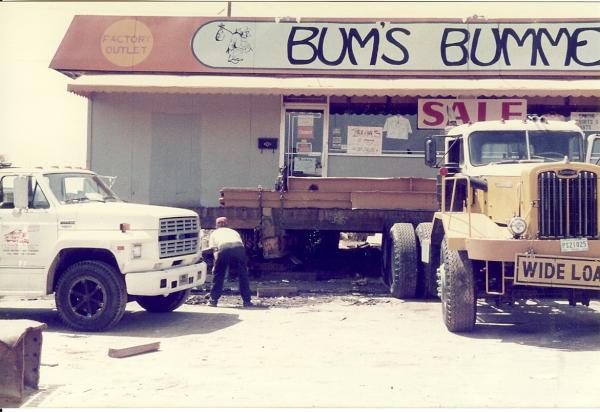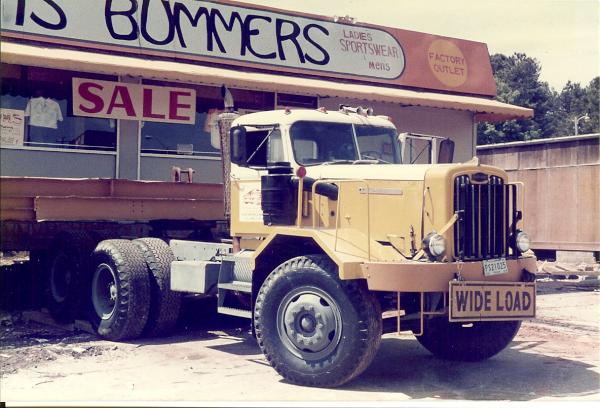 Here is Bum's Bummers getting ready to go to 2700 Broad River Road.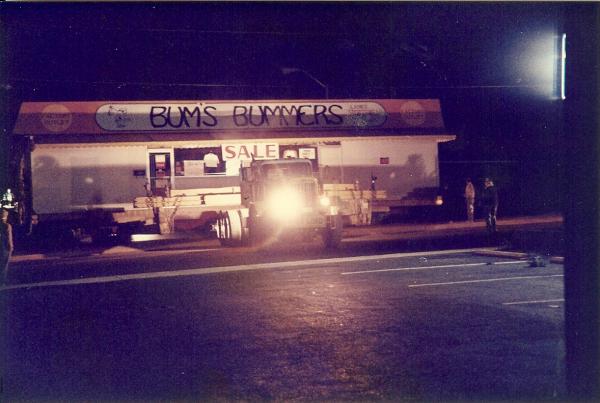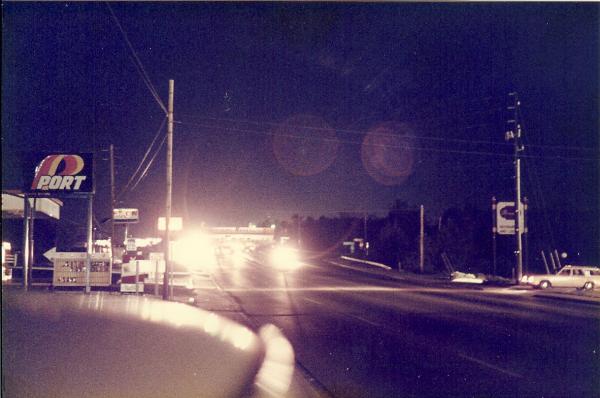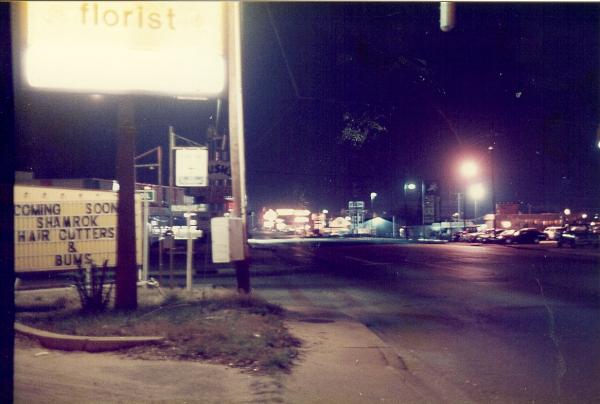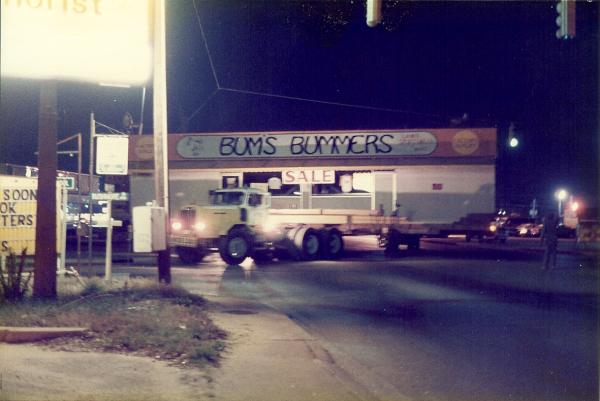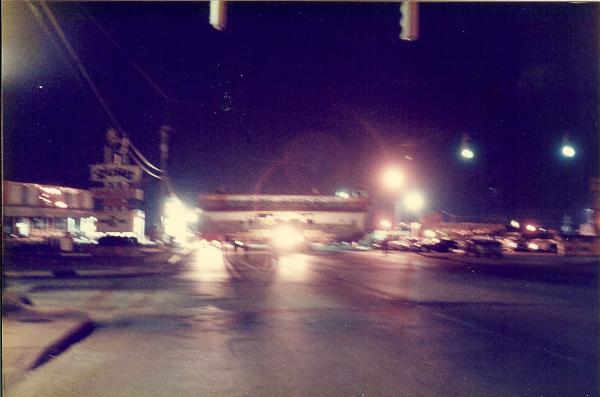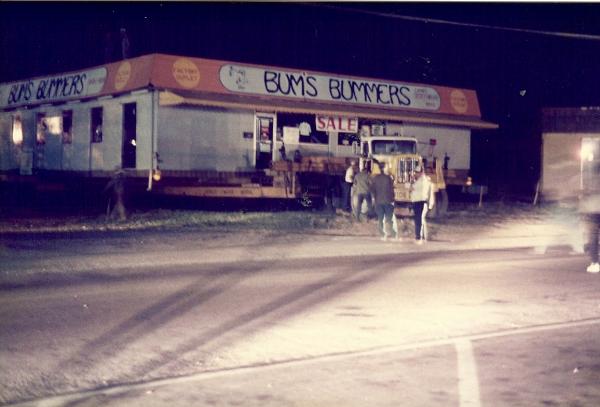 Bum's is on the move, heading out then crossing I-20 moving north. Note the "Coming Soon" sign -- no kidding! Finally touchdown at the new location. (Also note the classic look Rush's in the background of two shots).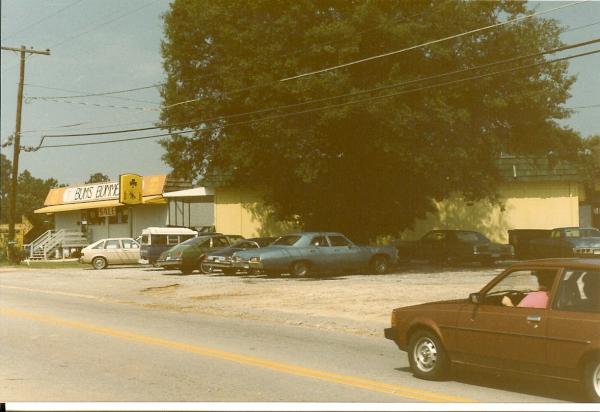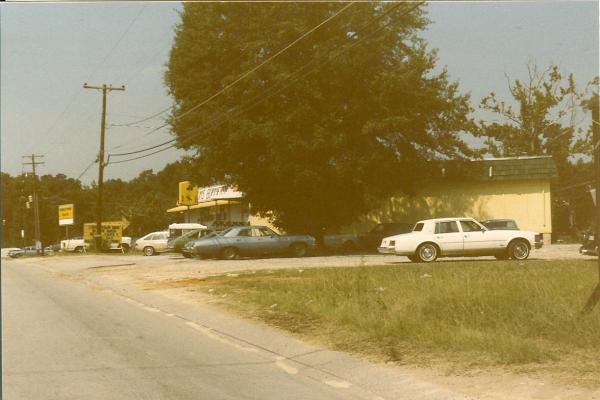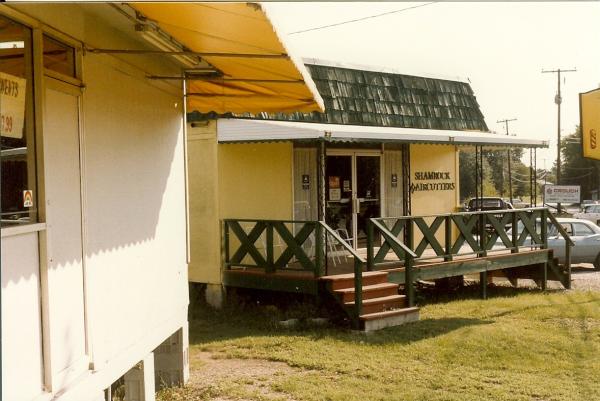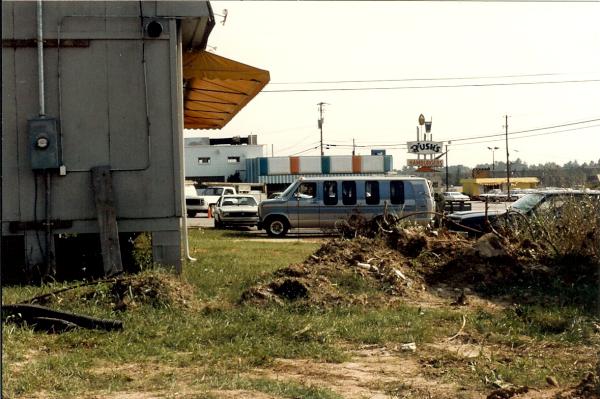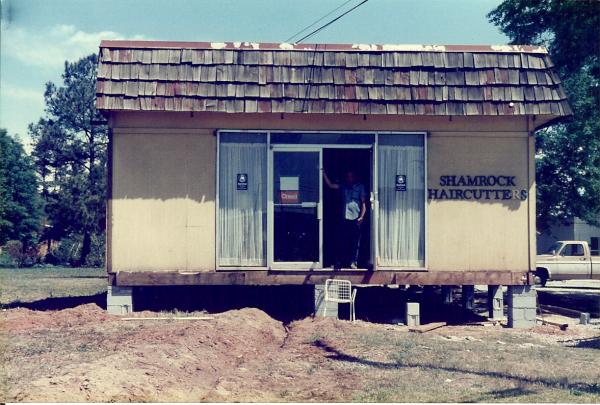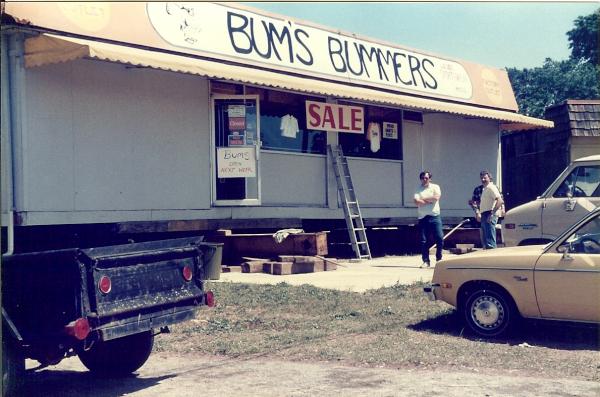 Here are Bum's and Shamrock in their new location.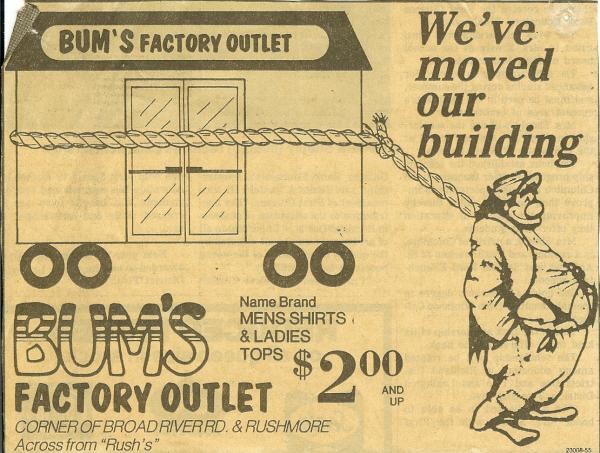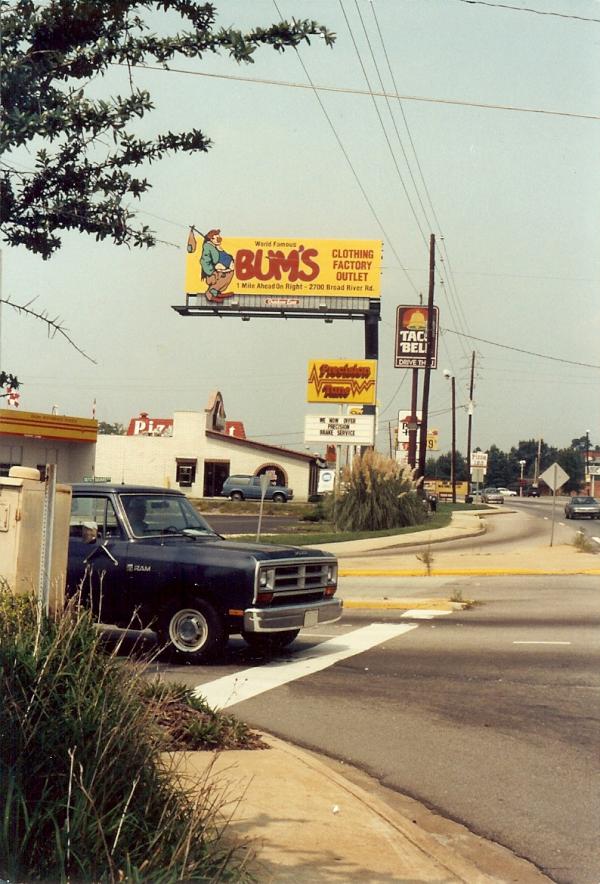 Here's some notices of the move. (Note the Broad River Road Taco Bell and Pizza Hut.)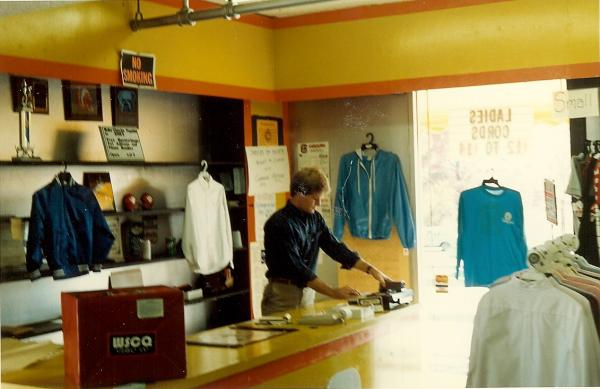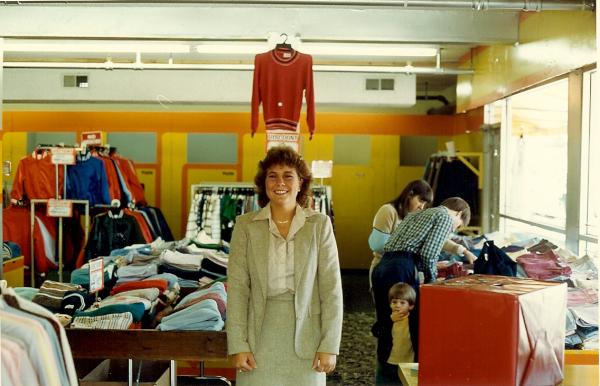 Business resumes after the move.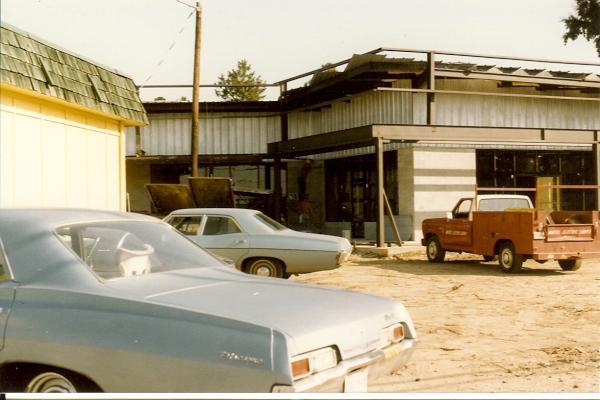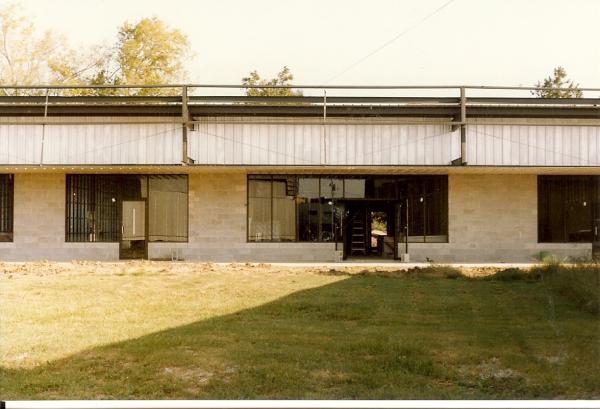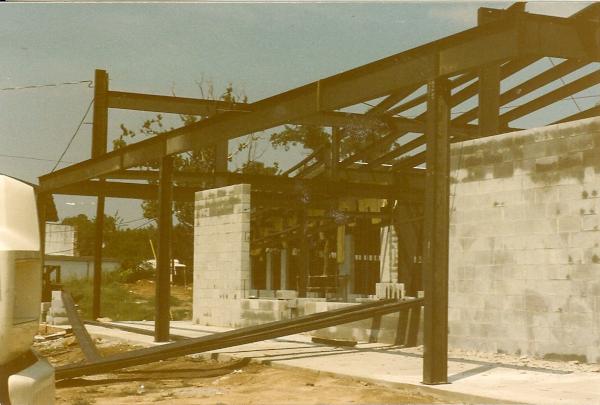 Construction starts on the permanent buildings at 2700 Broad River