Archive for the 'Westland Square' tag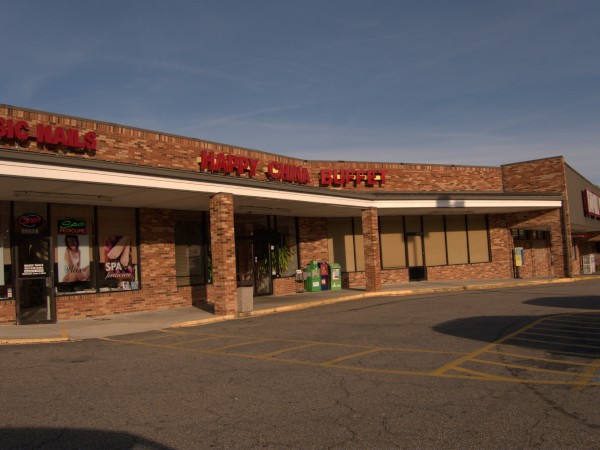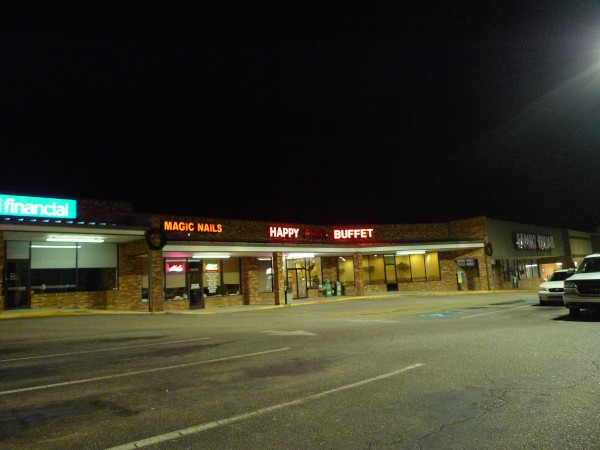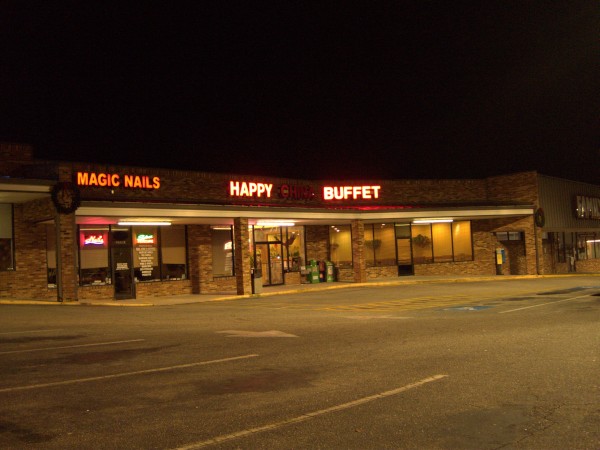 Happy China Buffet was in the Westland Square storefront which used to house Gooney Birds. Last year they moved into the new building built on the old Quincy's lot a few blocks down Sunset towards Lexington.
According to this ColaDaily article, they originally planned to keep the same name, but in the event, they reopened as Blossom Buffet (you can see that the phone numbers are the same).
Here is the new building: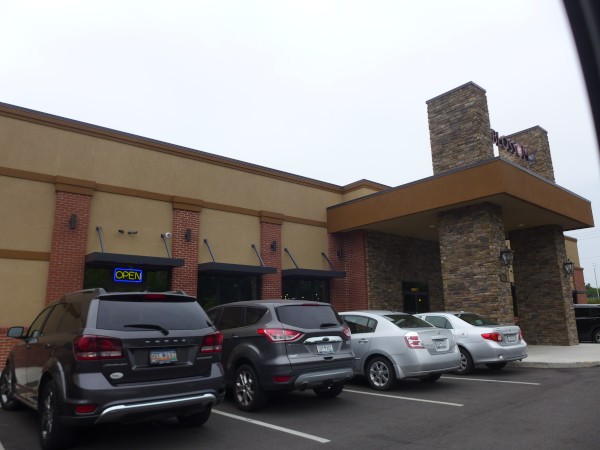 In the meantime, an Olde Country Buffet is to open in the old location: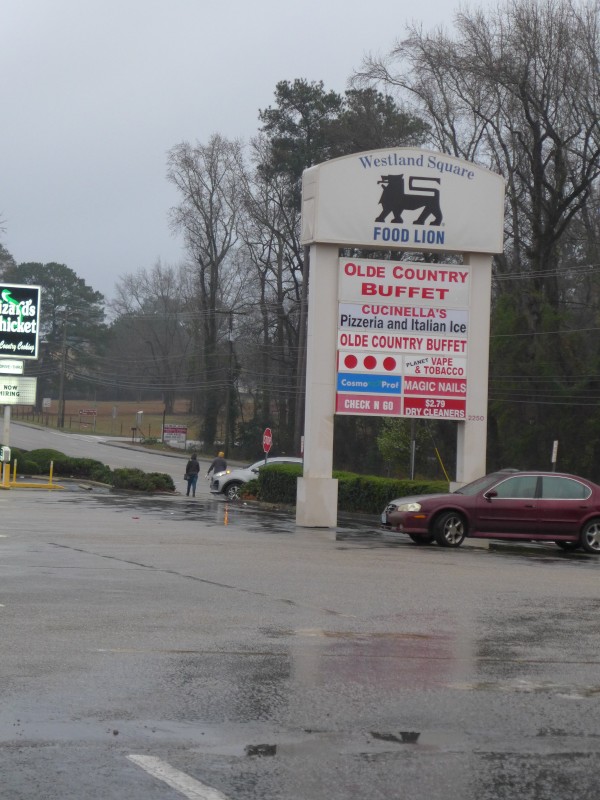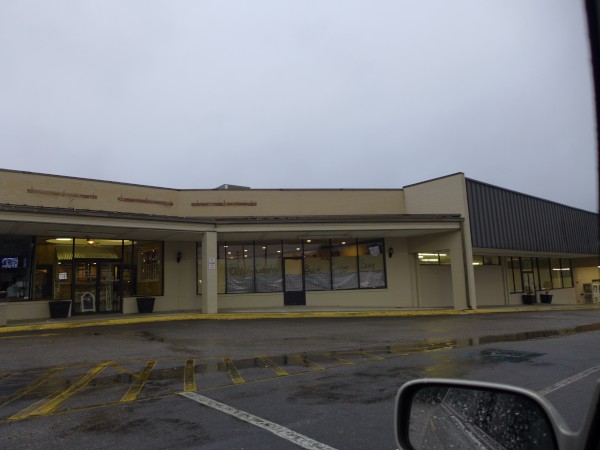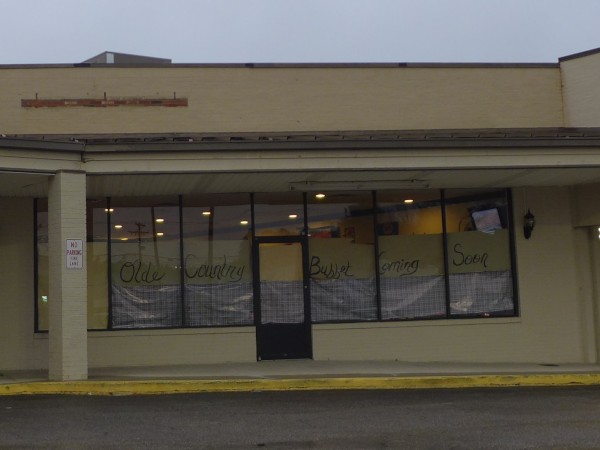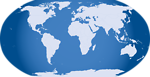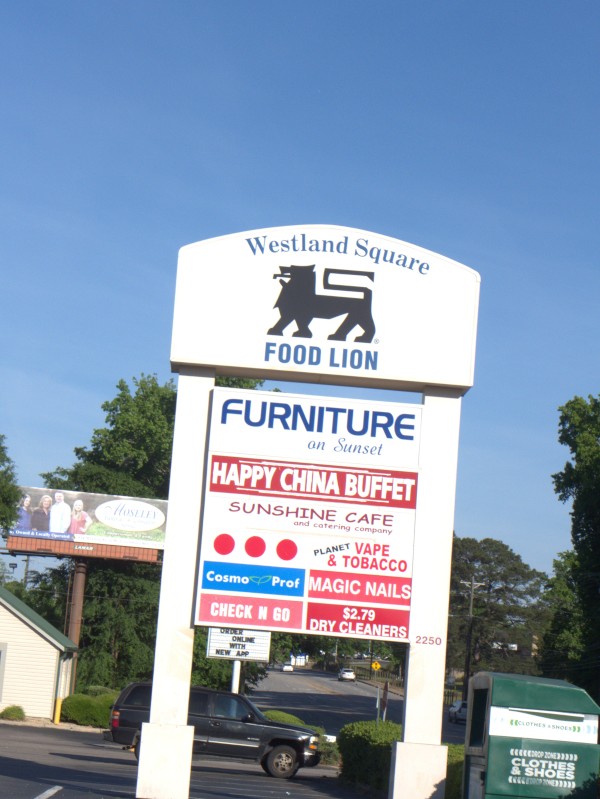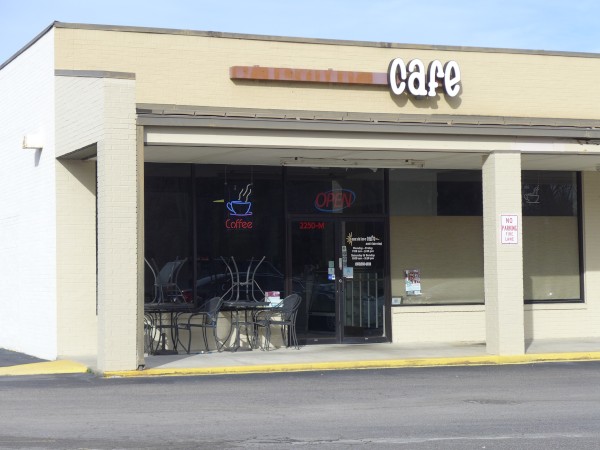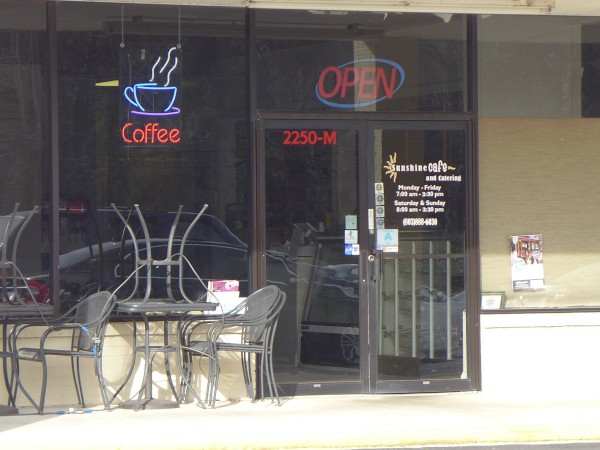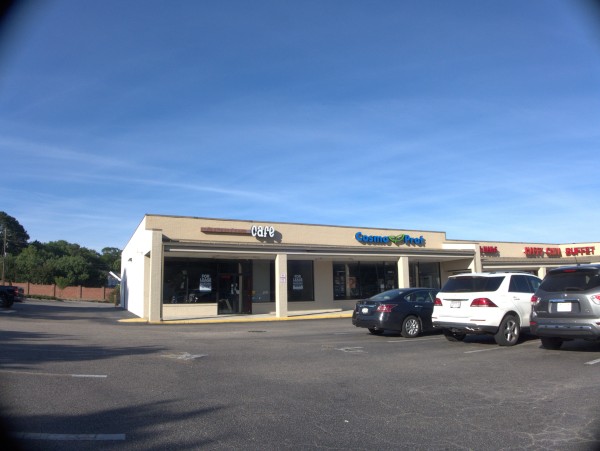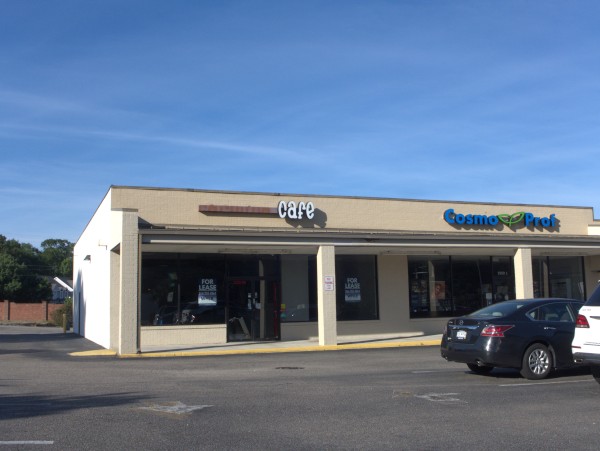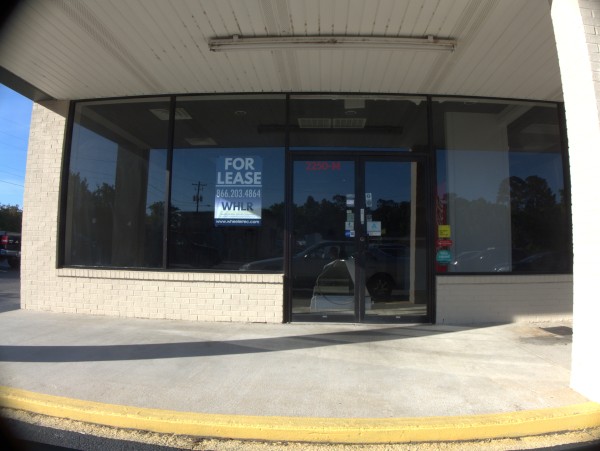 Sunshine Cafe & Catering was the follow-on operation in this Sunset Boulevard storefront to Carolina Cafe. Judging from the google reviews, the last of which was dated from a month ago, they seem to have made it through the worst of the pandemic and then closed down somewhere around the end of March.
Here is a ColaDaily story on the opening of this place from January 2020.
UPDATE 28 February 2022 -- Now Cucinella's pizza: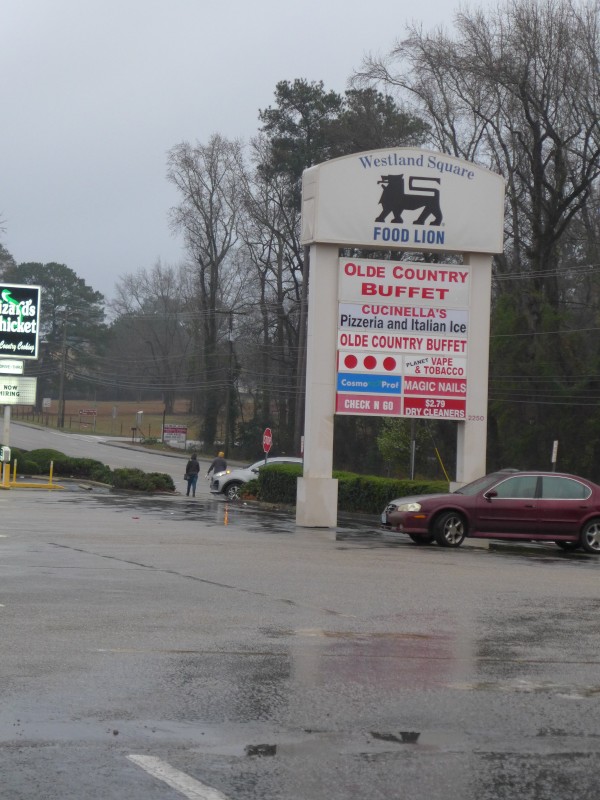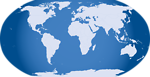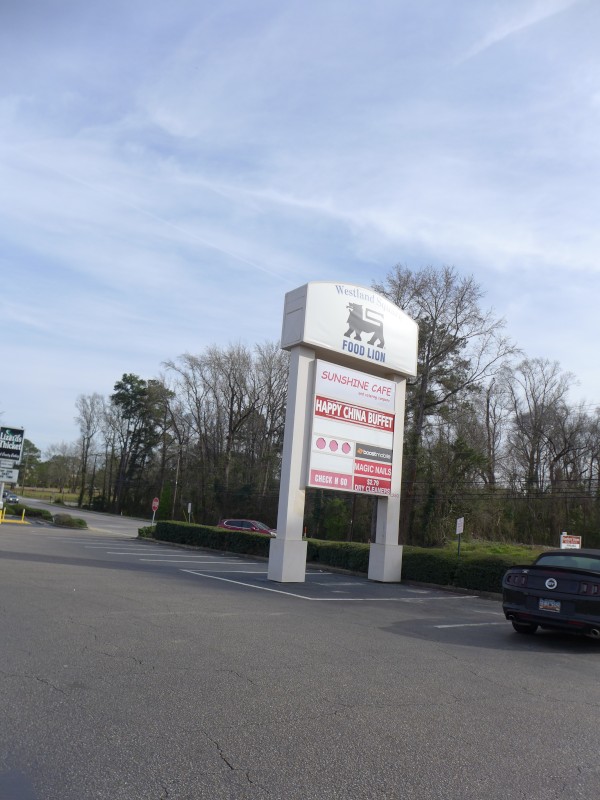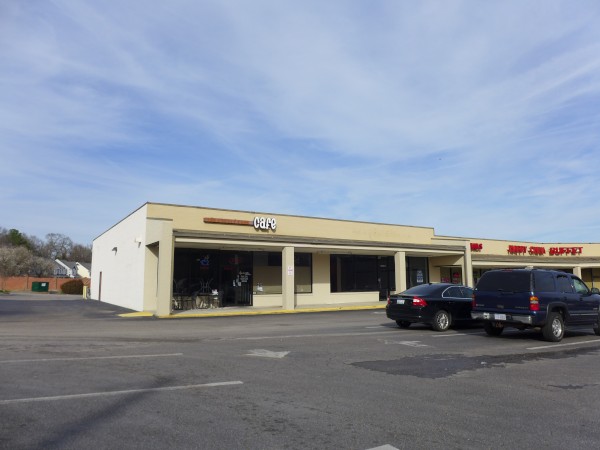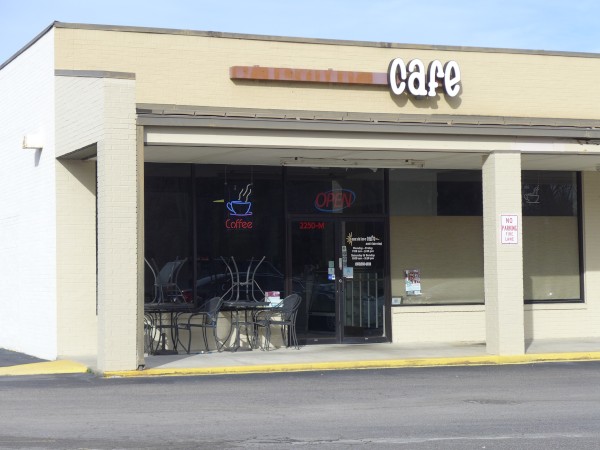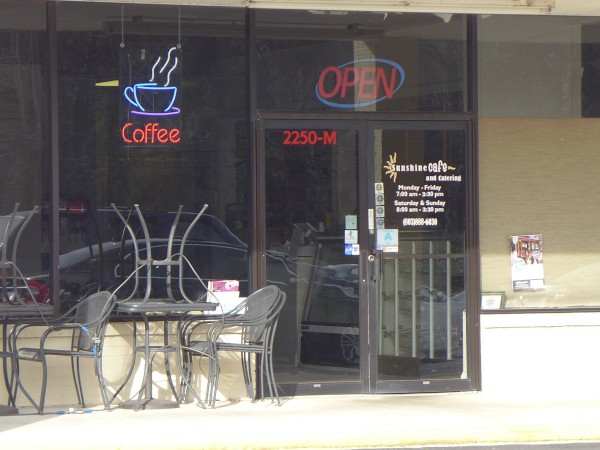 Carolina Cafe in Westland Square on Sunset Boulevard, which had been in this location since 2014, closed in early December so the owners could concentrate on their downtown business at 925 Sumter Street in Cornell Arms, according to ColaDaily.
The new owner already had plans for the spot, so the storefont did not sit empty for long, and is now open again as Sunshine Cafe & Catering, though the marquee sign has yet to be fully adjusted. ColaDaily noted the opening:
Sunshine Café, located at 2250 Sunset Blvd. in the Westland Shopping Center, will still offer beloved menu items like fresh-baked bagels and paninis, similar to the previous restaurant. However, owner Shutondia Culcleasure said Sunshine Cafe will be incorporating a "sweeter side" to the menu.

"We'll have a variety of cheesecakes, red velvet, German chocolate, just a whole sweeter side to the bakery," she said.
(Hat tip to commenter Andrew)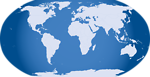 Posted at 11:13 pm in Uncategorized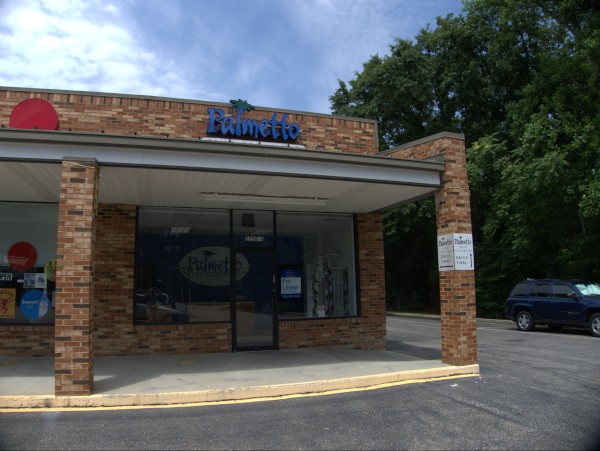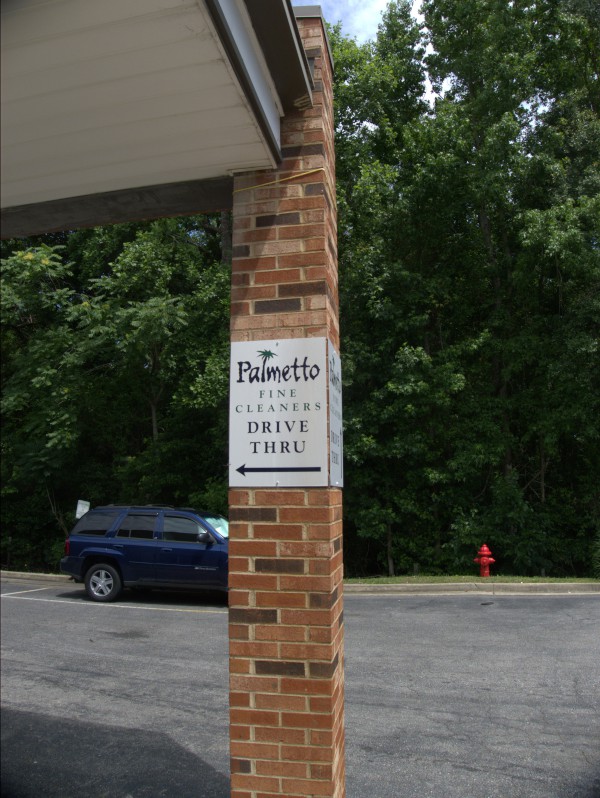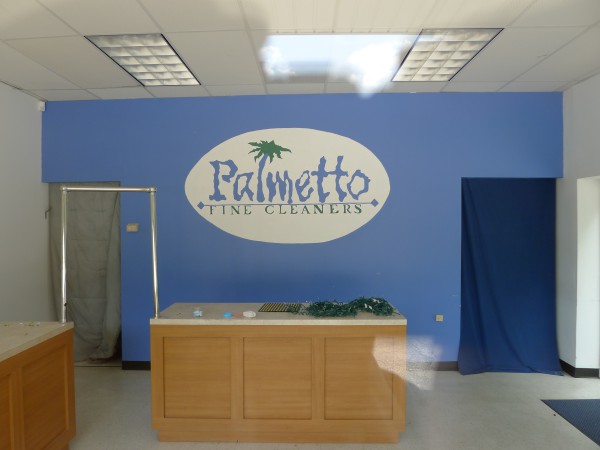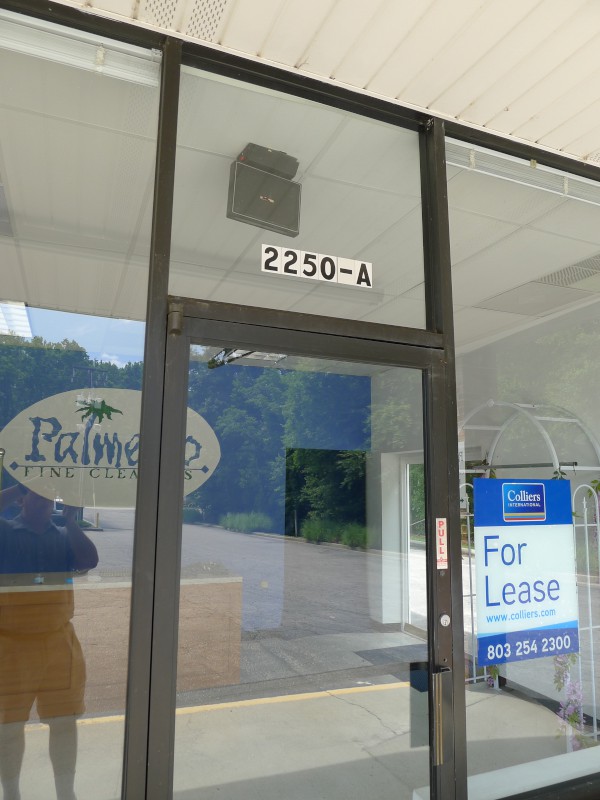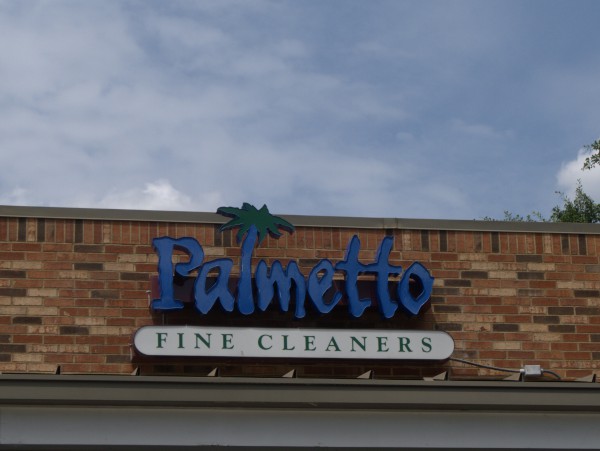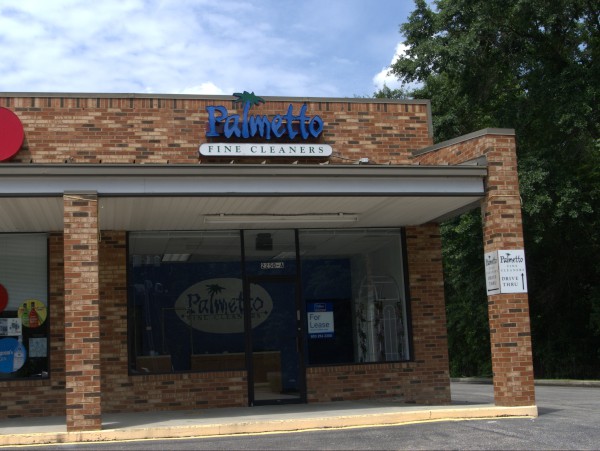 As of the February 2010 phonebook, Palmetto Fine Cleaners had four locations listed while in the 2011 phonebook there were none. I've done one of the Broad River Road locations, but this one caught my eye last week while I was heading to lunch at Grecian Gardens (and to take some pictures of the Sunset Boulevard Fred's location).
I have to say it's an attractive little shop -- I like the Palmetto logo, both on the marquee and the back wall, and the little flower archway is a nice touch (though I'm not sure how it fit in originally).
I'll also note that when I did the closing on Burnette's Cleaners at the other end of this plaza (but with the same 2250 address) I said in error that Palmetto had been in its spot. That's what relying on googling a street address (and not driving the full length of a strip mall) will get you.
Posted at 11:30 pm in Uncategorized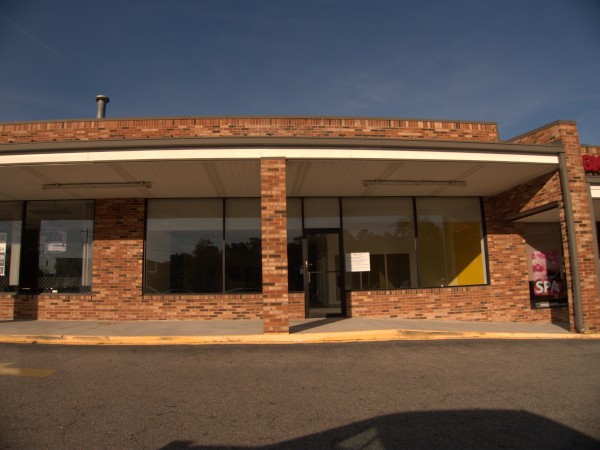 You can see that this Citifinancial was still in business back in December of 2009, when I took these pictures of Gooney Birds. I know they still operate several locations in Columbia, including one whose mail I always get.
This is another bit of churn in the Westland Square strip mall, which also had Gooney Birds as noted above and the Burnette's Cleaners/ Palmetto Fine Cleaners / Dasini's Hotspot"> shuffle in the corner spot.
Posted at 1:42 am in Uncategorized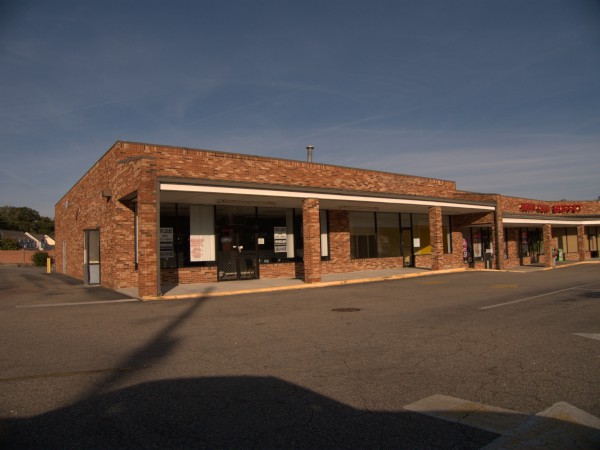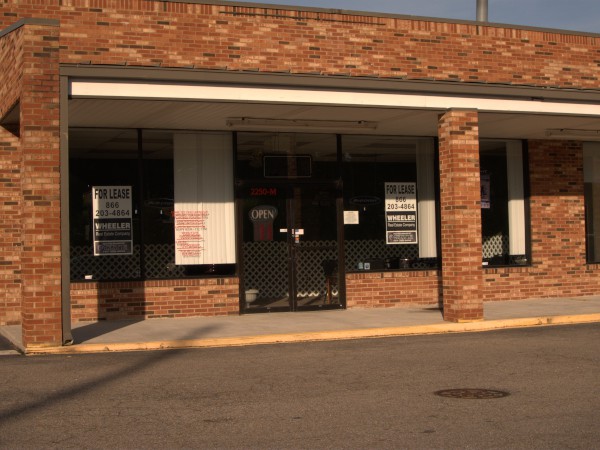 Westland Square is just East of Grecian Gardens on Sunset Boulevard, and is a fairly typical Food Lion anchored strip mall. This unit, just up from the former Gooney Birds was a Burnette's Cleaners when I left town. Apparently sometime thereafter, it converted into another cleaning operation, Palmetto Fine Cleaners and then into a night club, which apparently closed this year.
If I'm reading this LoopNet listing correctly, Westland Square is not currently for sale, but was recently as a package deal with "Waterway Plaza (Little River, SC), St. George Plaza (St. George, SC), South Square (Lancaster, SC), and Clover Plaza (Clover, SC)". That's a pretty geographically diverse set of properties to bundle!
UPDATE 6 June 2012: I was in error in stating above that Palmetto Fine Cleaners took over this spot. I was relying on the fact that PFC had a street address of 2250 Sunset Boulevard, but as it turns out, they were at 2250-A, the other end of the strip mall from this suite at 2250-M. I have removed Palmetto Fine Cleaners from the post title for this closing, and have given them their own closing.