Archive for the 'breakfast' tag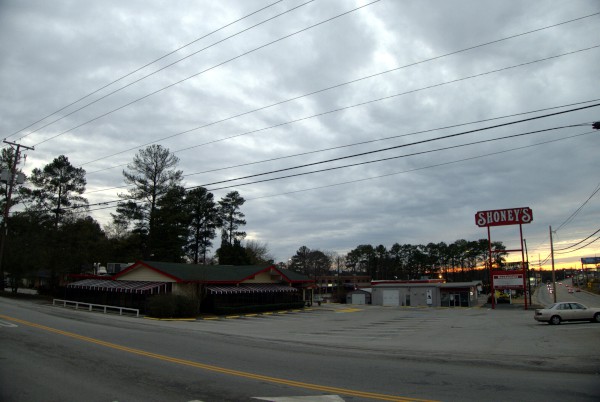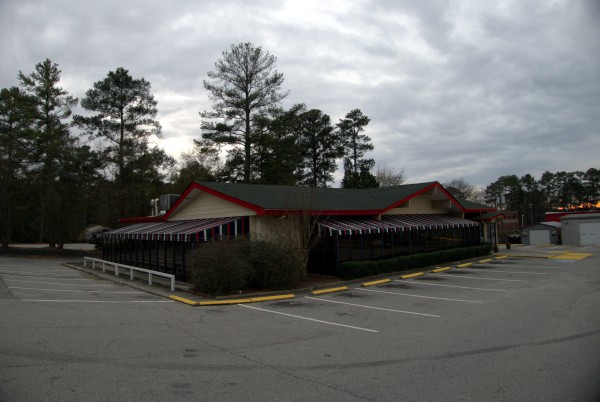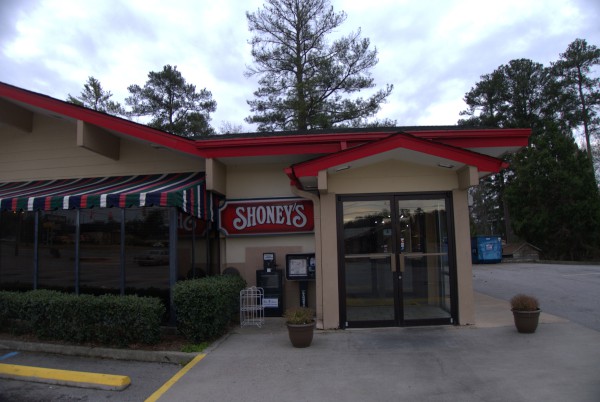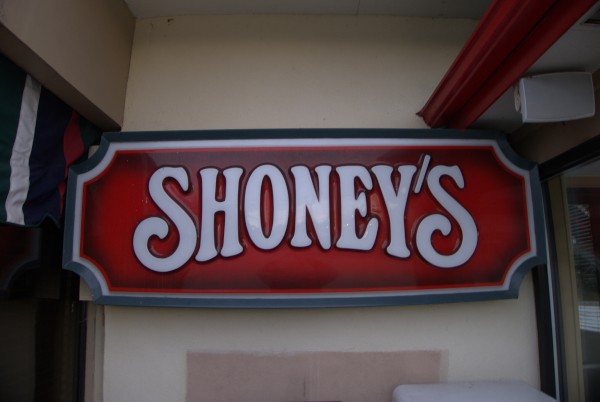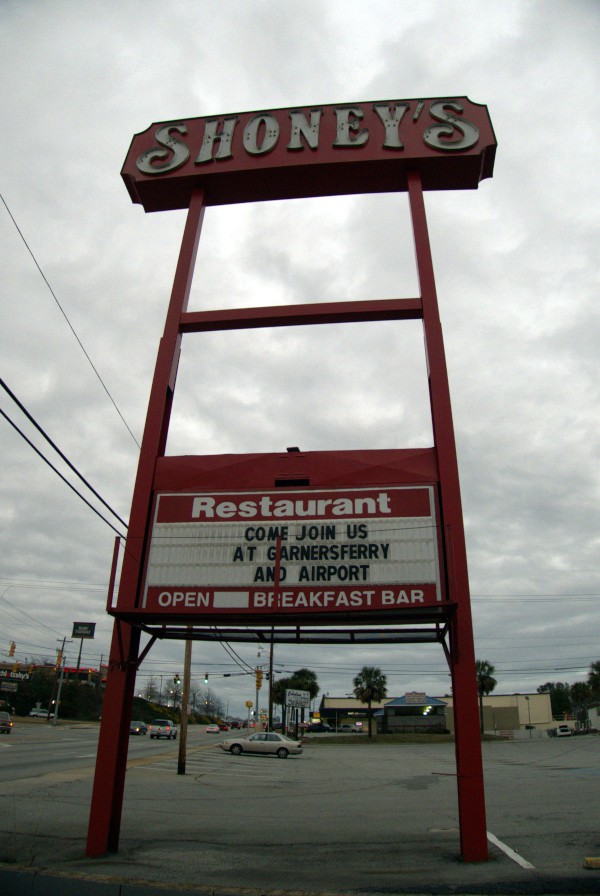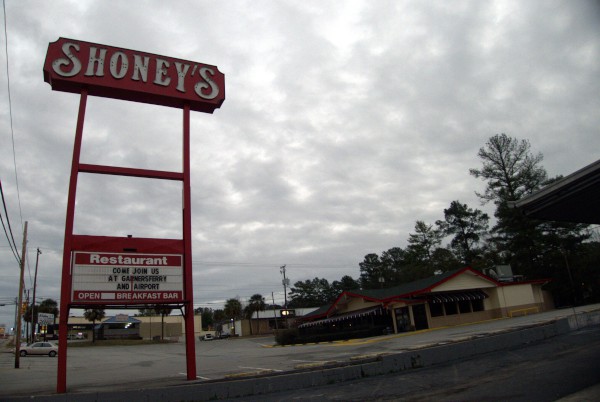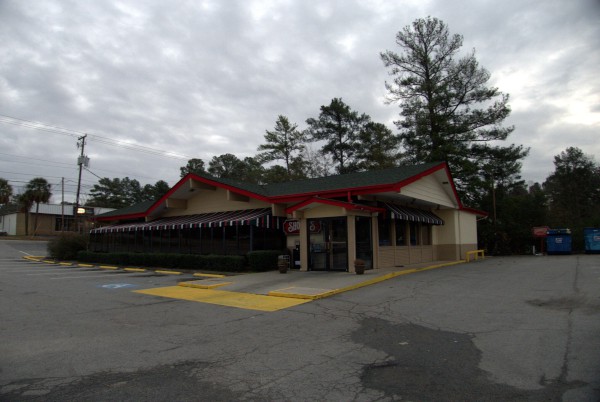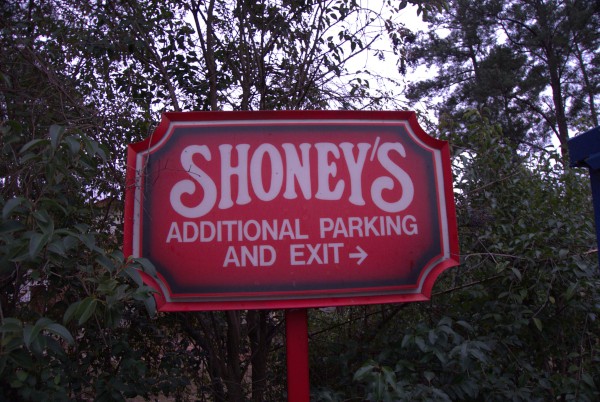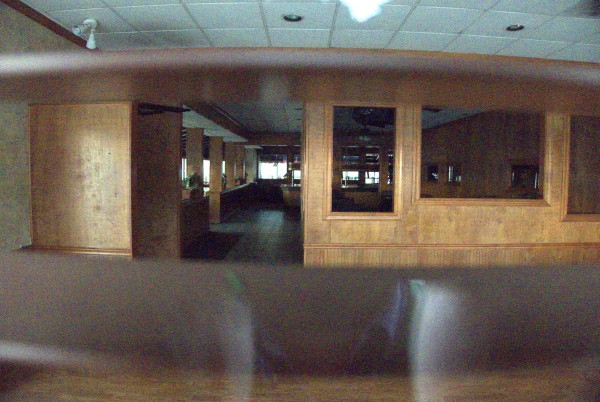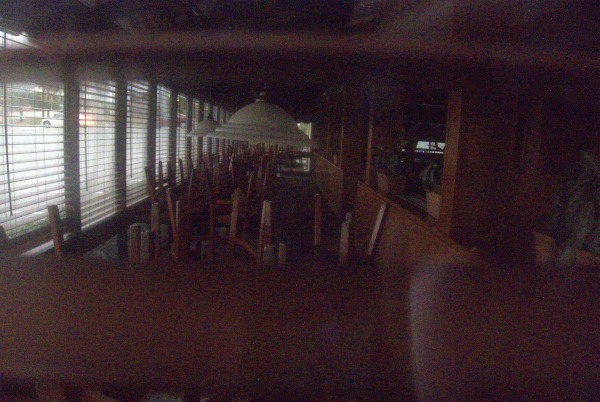 As I've said here before, we used to eat at Shoney's all the time when I was growing up, and when they were still affiliated with the Big Boy brand. The Hot Fudge Cake was always a special treat, and there were free comic books for us kids. The chain lost its way sometime in the 80s, dropping Big Boy and trying to branch out into areas they knew nothing about, like running motels..
The Columbia stores gradually started closing, with Beltline, Charleston Highway, Forest Drive and Two Notch all gone by the time I moved back to town.
This location, across from the old Kmart has seemingly been in trouble for years, as they stopped serving dinner and were open only for breakfast and lunch. As the marquee farewell message mentions, the two stores left are the Garners Ferry and Airport Boulevard locations. I haven't been in the Airport store for 20 years or so, but I've been to the Garners Ferry location several times recently, and find it rather neutral -- neither particularly good nor particularly bad. As commenter Andrew has posted, the chain has now hired a turnaround CEO to try and get the brand back on track. I wish them well, and suggest trying to make up with Bob..
UPDATE 18 September 2013 -- As mentioned by commenter Andrew, this place is leased, and is to become a Cook Out>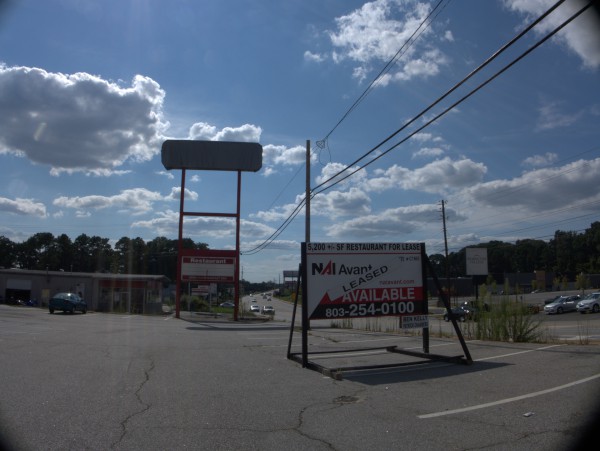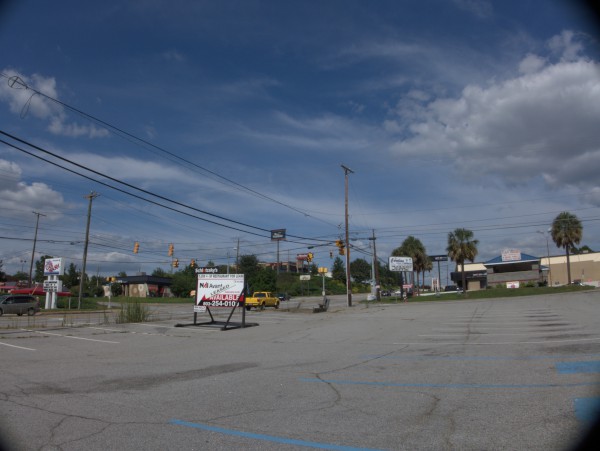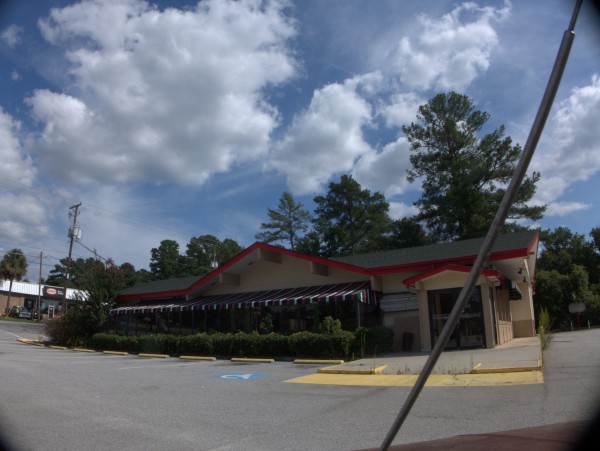 (Hat tip to commenter Andrew)
UPDATE 19 April 2016 -- As mentioned by commenter Andrew, here is the excavator on the Shoney's lot: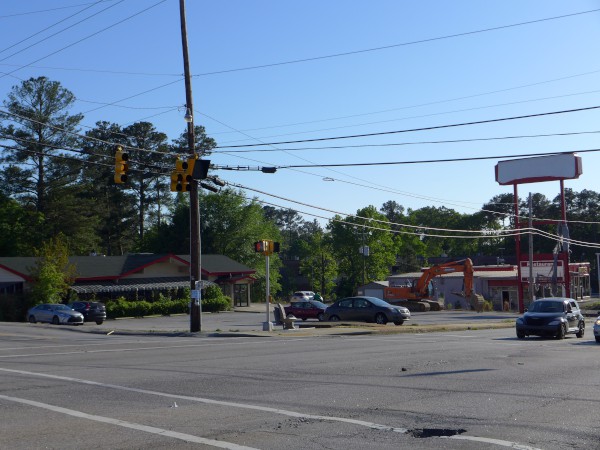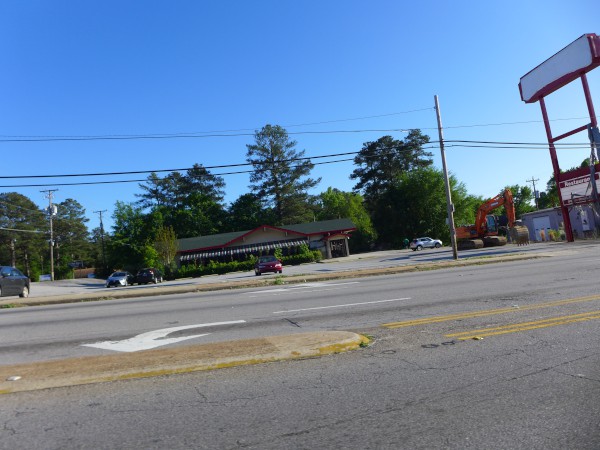 UPDATE 10 May 2016: Some pix of the cleared lot(s) through traffic: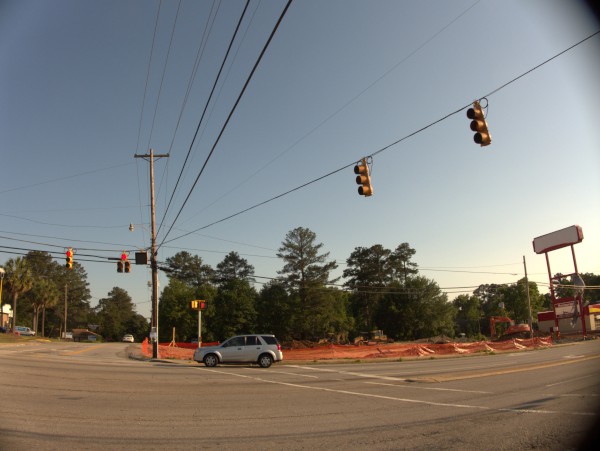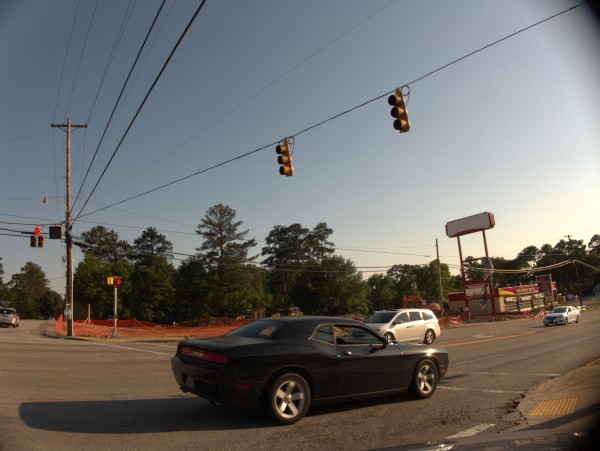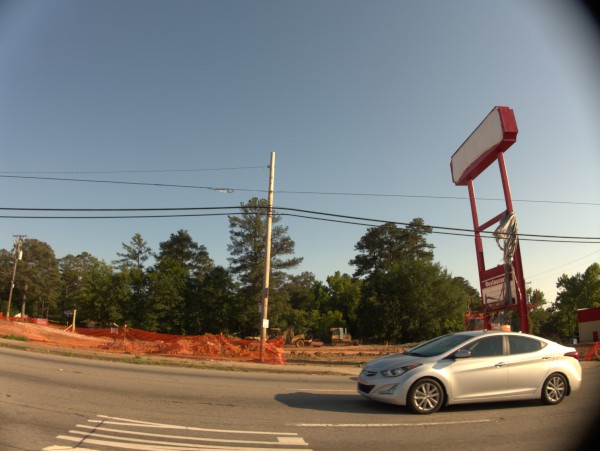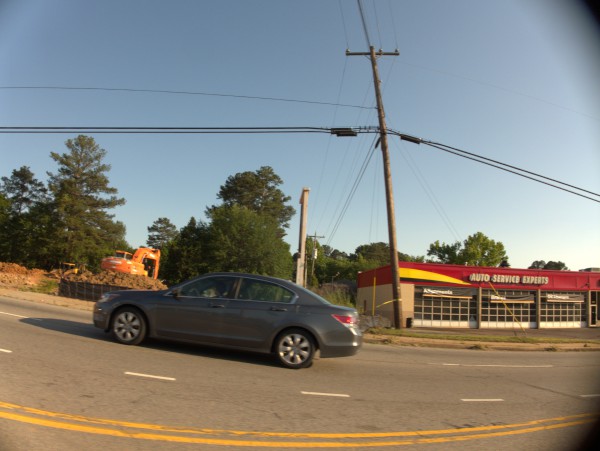 UPDATE 17 May 2016 -- A couple more pix of the vacant lot, though still not very good ones: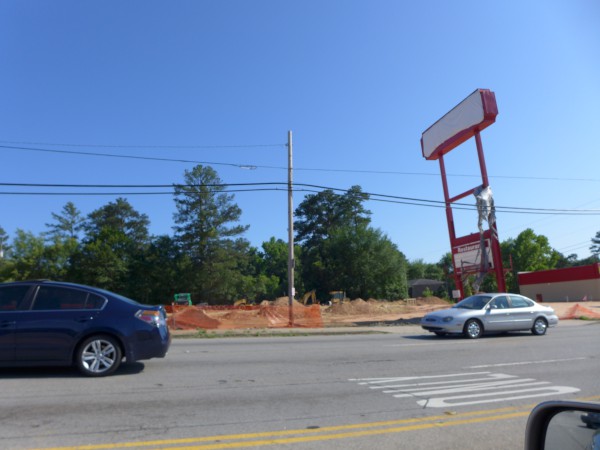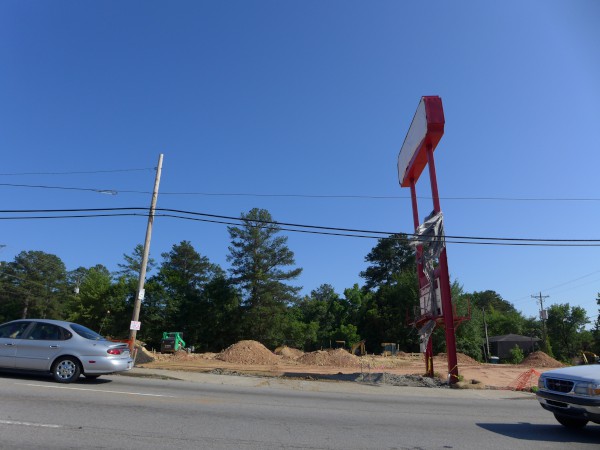 UPDATE 28 June 2016 -- Construction on the Cookout continues: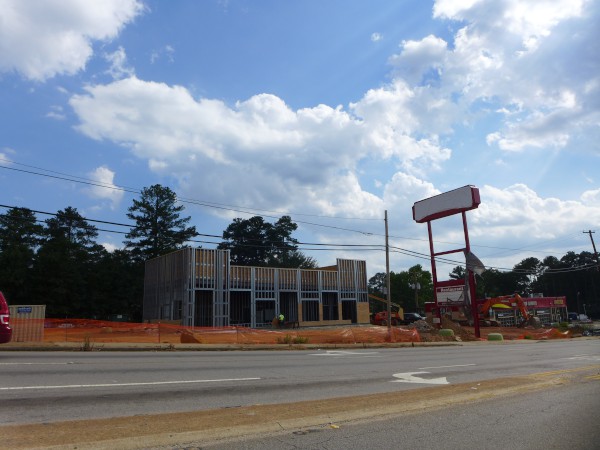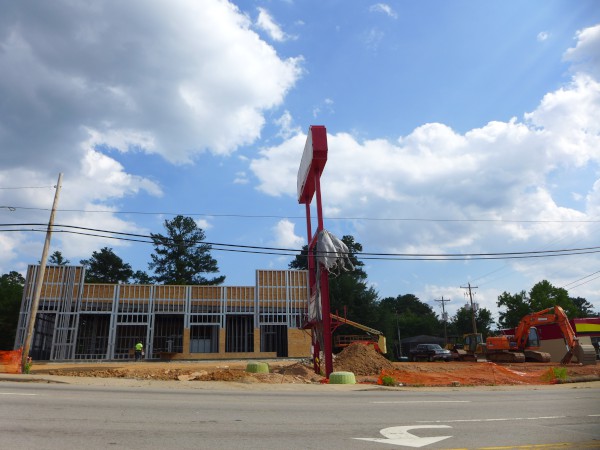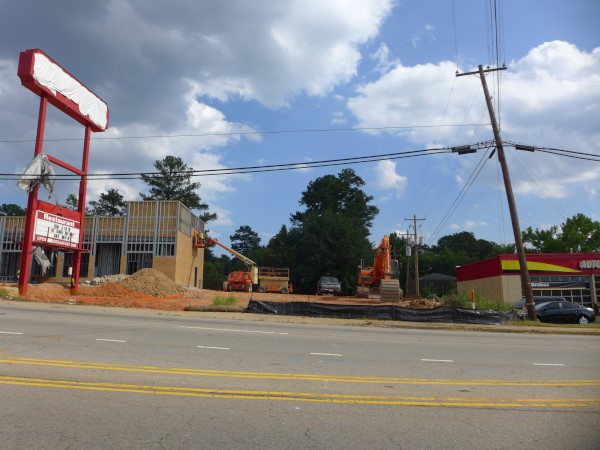 UPDATE 10 July 2016 -- Siding up now..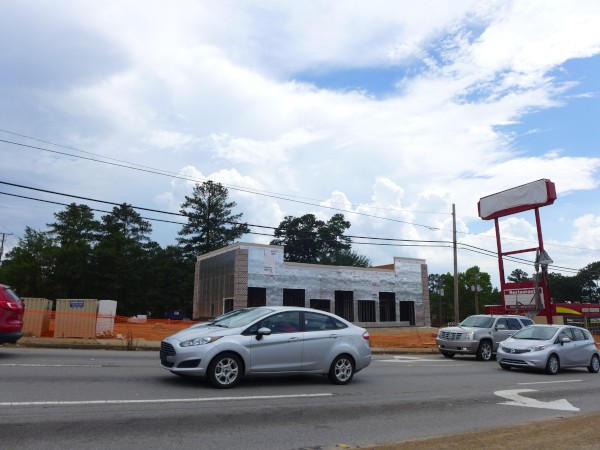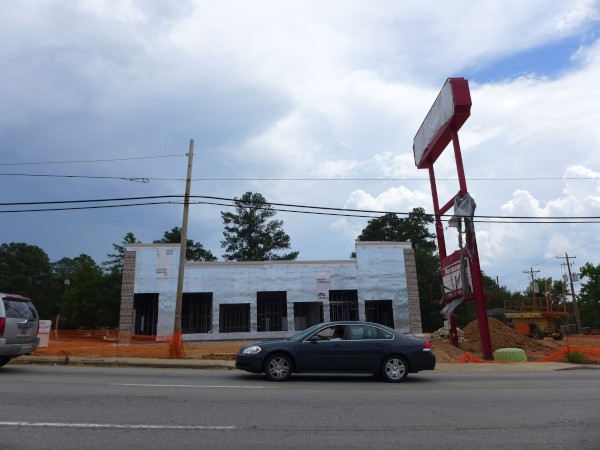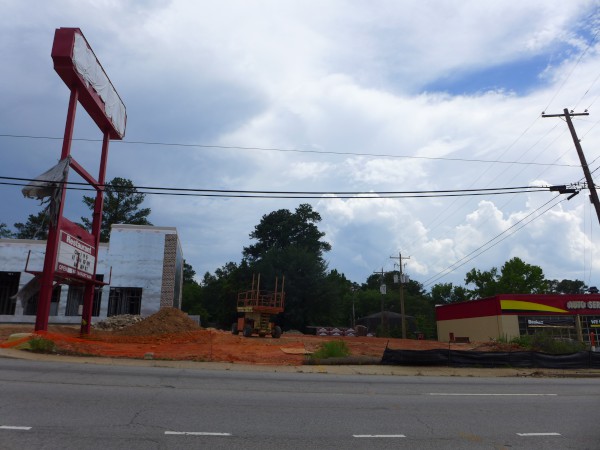 UPDATE 10 September 2020: Update tags, add map icon.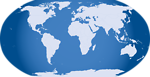 Posted at 12:13 am in Uncategorized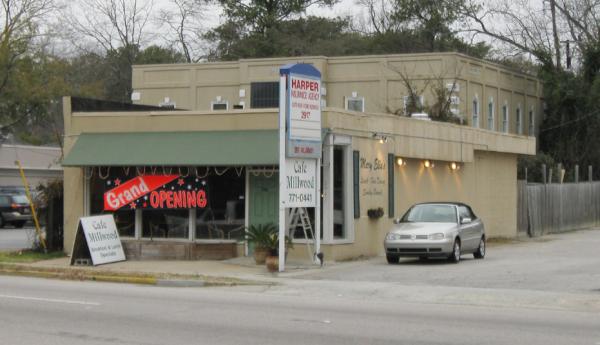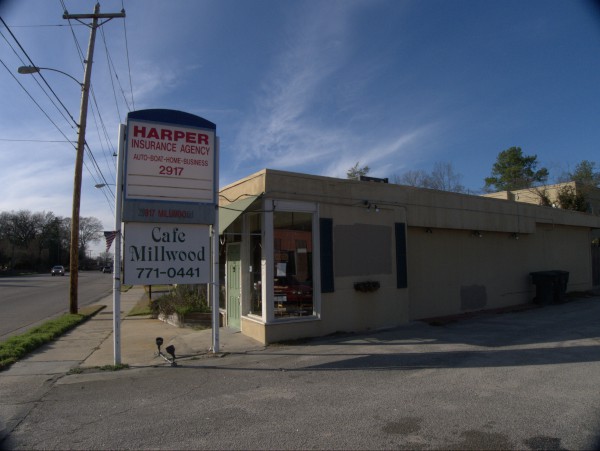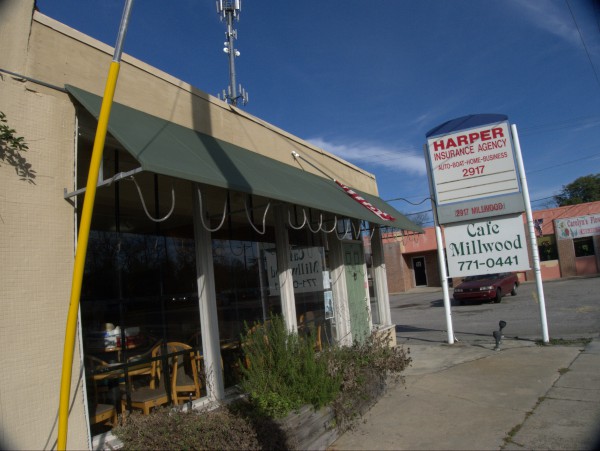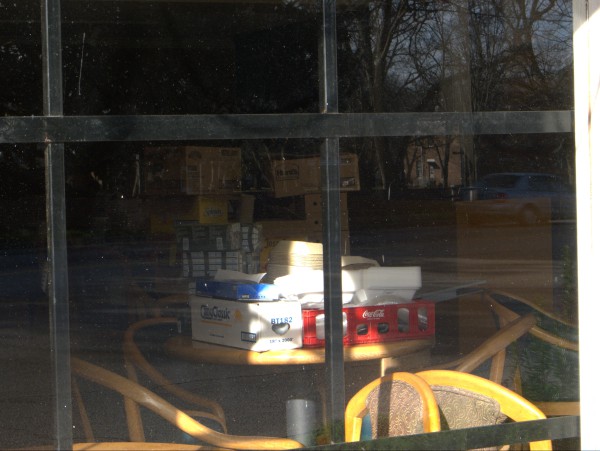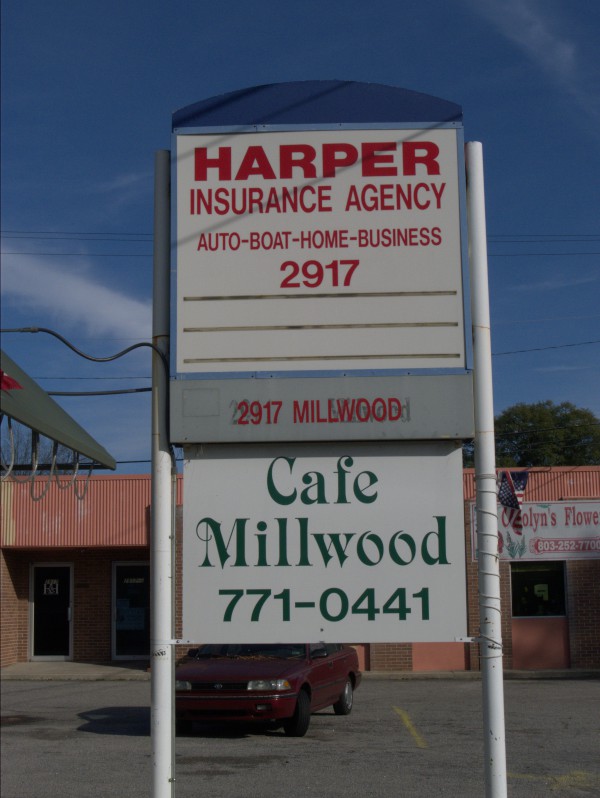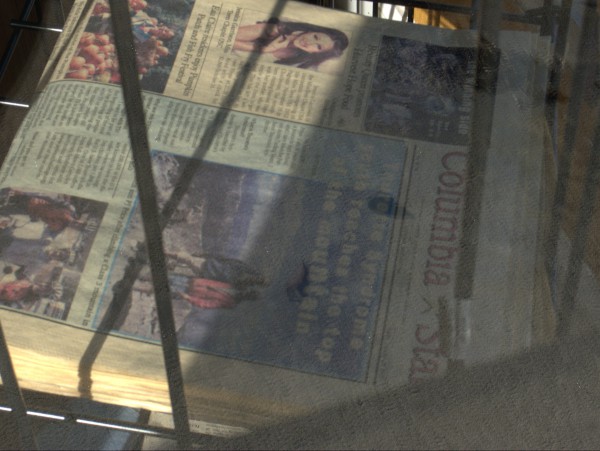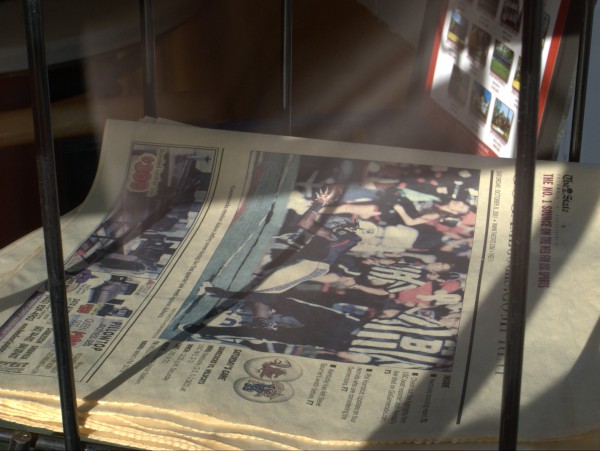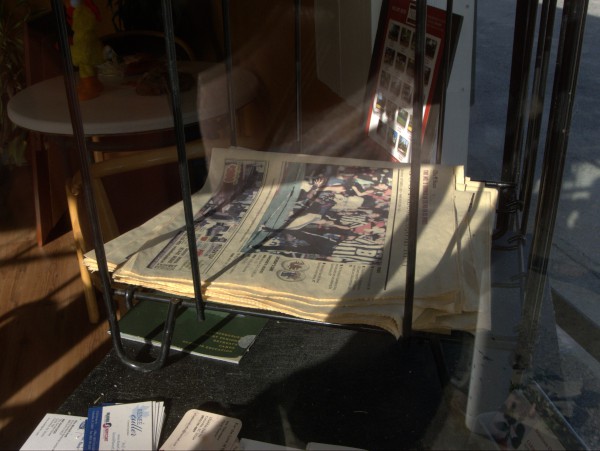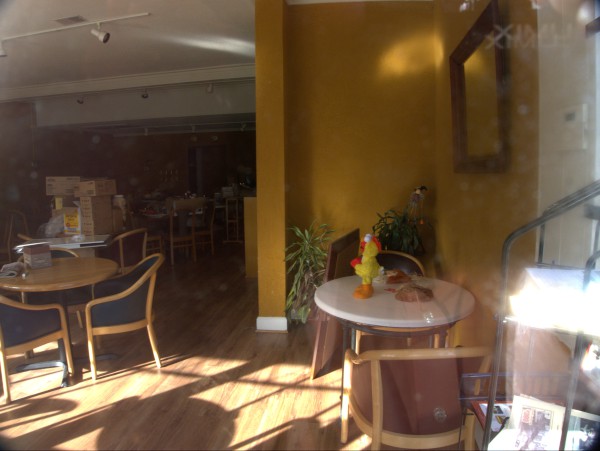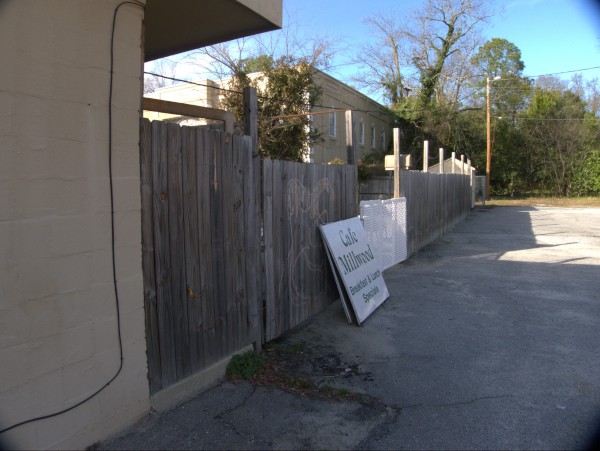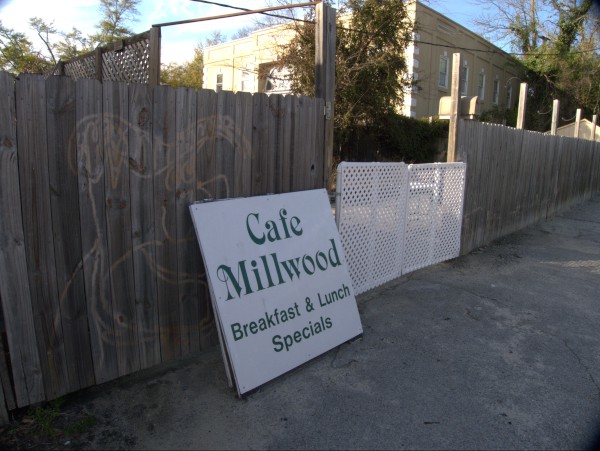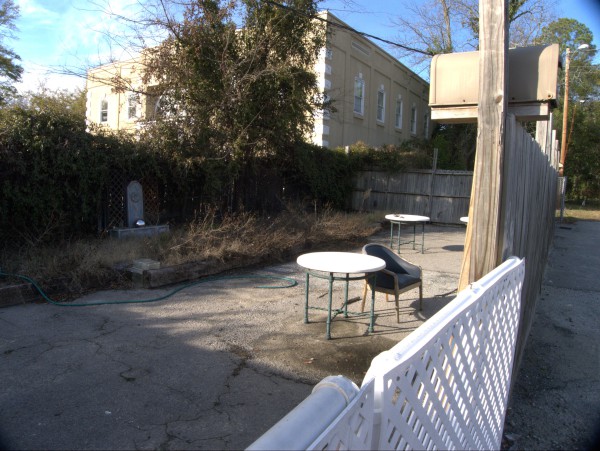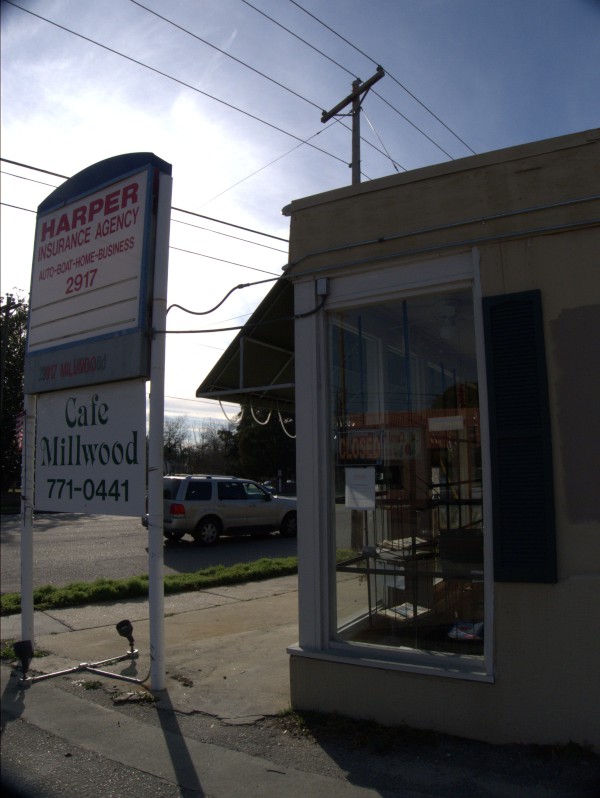 The first closing I did for this building was when it was Mary Ella's -- Well, actually most of that closing came from commenter Dennis, as does the first picture above.
Cafe Millwood opened in the space shortly after Mary Ella's departed and was having a grand opening by February 2010. Curiously, the pictures on their still extant web site are all dated 2007, which is not possible, so apparently the camera clock/calendar was not set correctly. Along with the pictures, the site has copies of the menus and some background on the cafe.
It's pretty easy to approximately date the closing by looking at the newspapers in the inside racks. In particular, the copy of the Columbia Star with the story about the beauty queen who is promoting Harvest Hope food bank ran on 28 October 2011, and was apparently the last issue to be racked. There is no sign or indication on the door or elsewhere giving a formal closing notice, but the phone is disconnected, so I'm fairly sure this is permanent.
UPDATE 15 February 2012 -- Apparently it's to be Old Shandon Pub & Pizza and will have a beer or liquor license.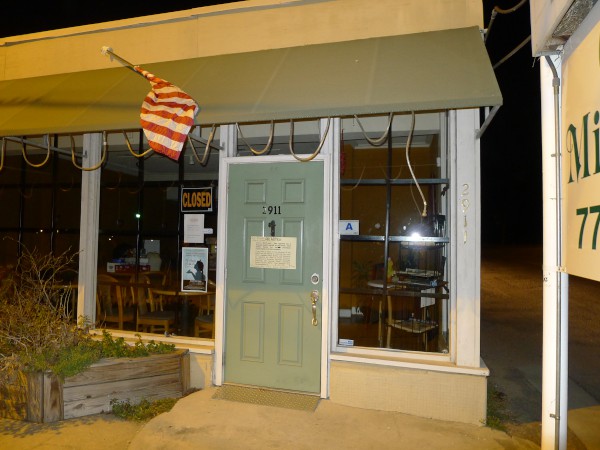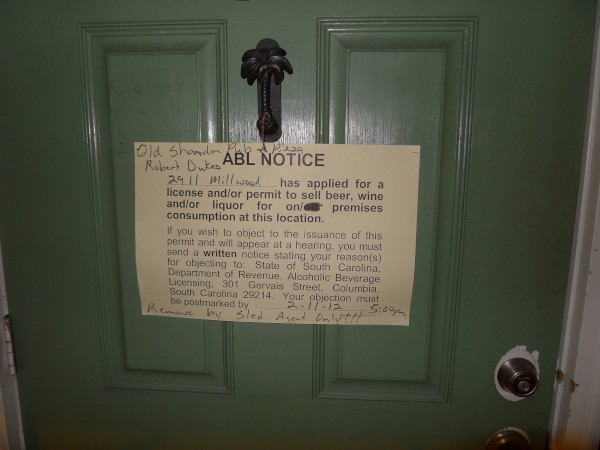 (Hat tip to commenter Mary Douglass)
UPDATE 21 May 2012 -- Apparently the Old Shandon Pub & Pizza is not going to come to fruition. There were no signs of interior work for a long time, then a "For Rent" sign went back up. The sign is still there, though it seems to have fallen down: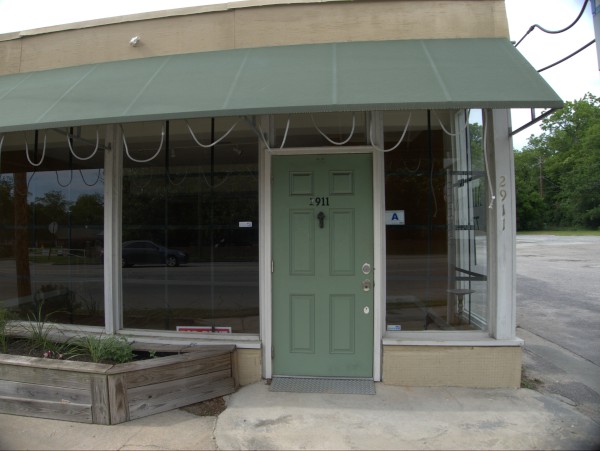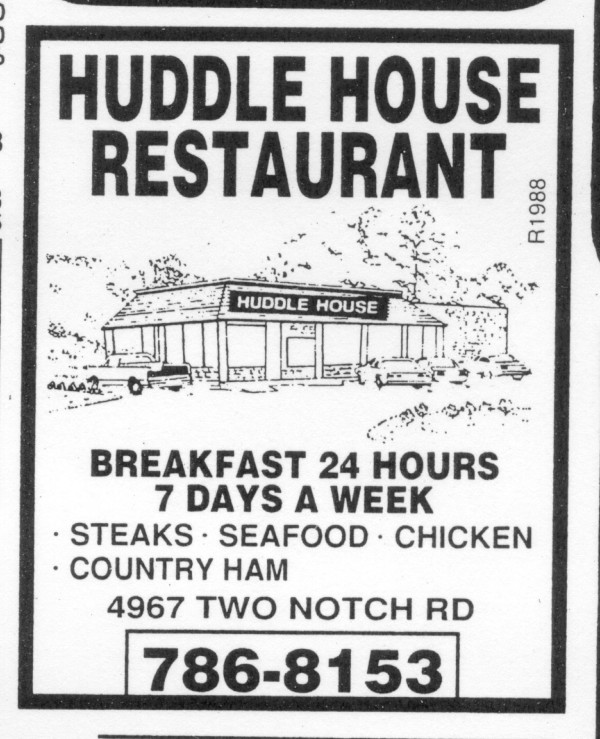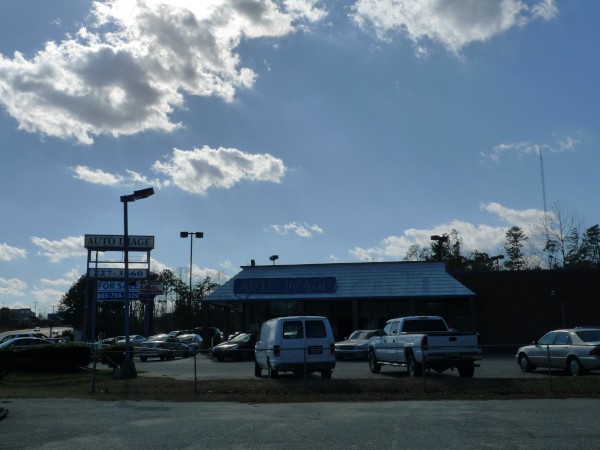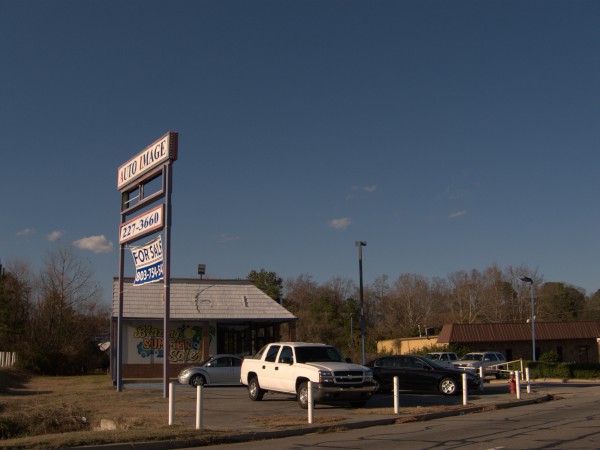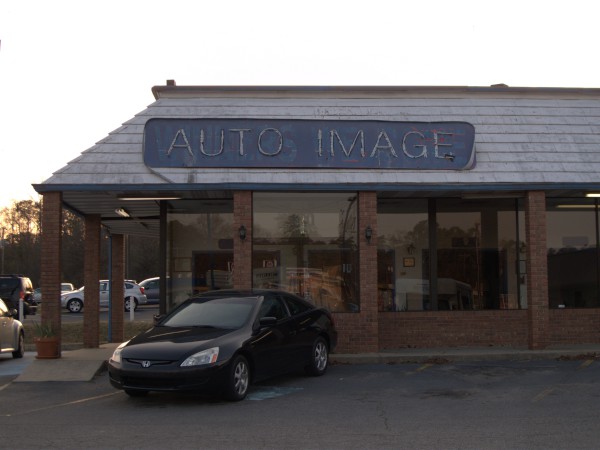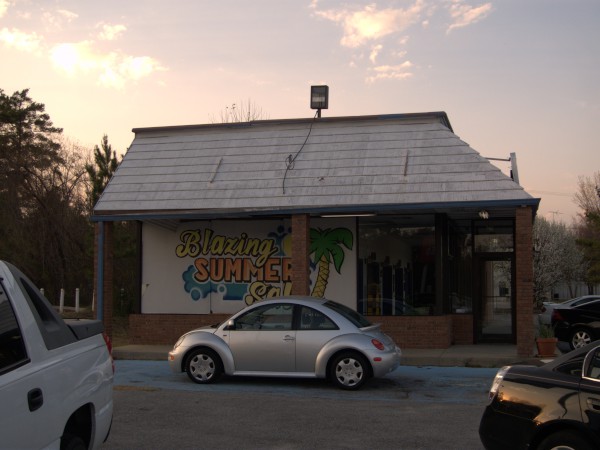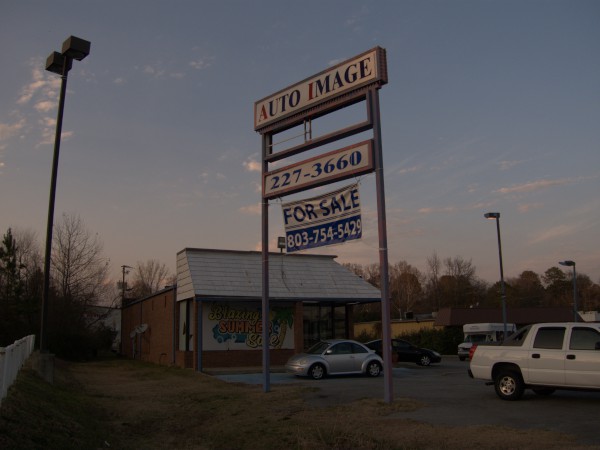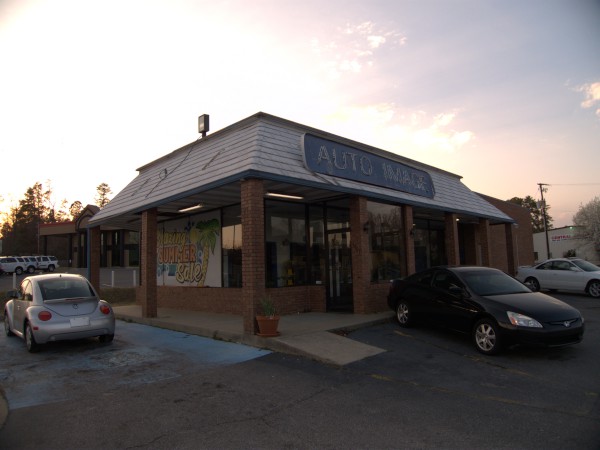 This building, on Two Notch Road, next to the former Hi Line Imports, and more or less across the street from the former Ranch Restaurant, had a definite Huddle House look to it, but I couldn't ever remember actually having seen a Huddle House there. Some research in old city directories at the library showed that 4967 Two Notch Road did not exist as a street address prior to this building being built, and that it was in fact built as a Huddle House.
The ad is from the February 1990 Bellsouth phonebook, and the restaurant did not last long beyond that, being gone by the February 1992 directory. As far as I can tell, there were never two Huddle House restaurants open in Columbia at the same time, and shortly after this one closed, the one at 3801 Rosewood Drive began listing in the phonebook. That could mean either that this one relocated, that the chain was only issuing one franchaise for Columbia at a time, or it could simply be a coincidence.
Today the building is Auto Image, where summer lasts all year.
UPDATE 17 August 2023 -- Update tags, add map icon.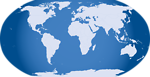 I've always thought of Huddle House as a downmarket Waffle House, which is saying something, but it almost seems like the way Hardee's and Bantam Chef used to be related -- you saw the second in places that couldn't support the first. I'm pretty sure I've been in a Huddle at one time or another, but I have absolutely no reliable memory of such an occasion right now. I am sure I was never in this one which sits at the intersection of Rosewood Drive and Kilbourne Road.
The LoopNet listing suggests that the follow-on operation, one of Columbia's ubiquitous (but not apparently very lucrative) title pawn operations, has been closed at least since mid October 2010.
UPDATE 12 April 2012 -- It's now a Marco's Pizza: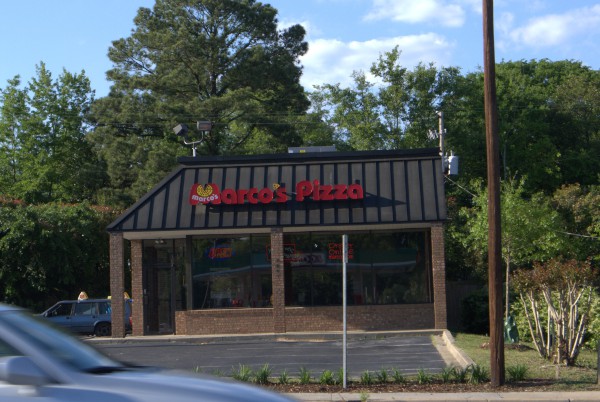 UPDATE 17 August 2023 -- Update tags, add map icon.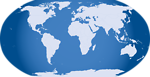 Posted at 2:10 am in Uncategorized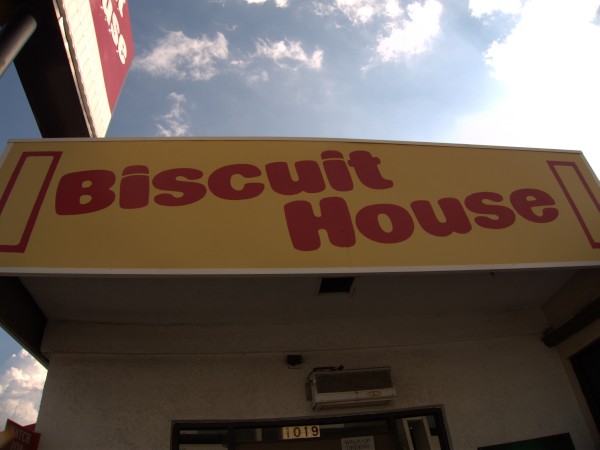 There were two problems with my ever visiting Biscuit House on Bluff Road behind the stadium: A) It was way on the other side of town and B) That whole waking up before absolutely necessary breakfast thing.
Of course, lots of other people don't have those problems, and the Biscuit House apparently developed quite a reputation over the years. In fact, there was a spate of newspaper articles when its closing was announced, and even a video documentary.
In the end, the problem was the same as for the Farmers' Market: USC bought up all the land for football parking. The good news is that apparently the Biscuit House recipies will live on in franchaised kiosks in local convenience stores.