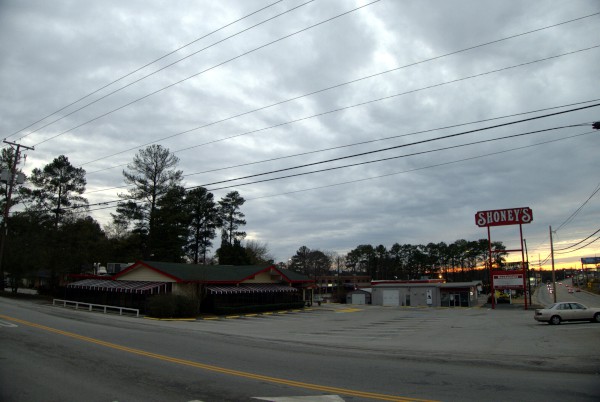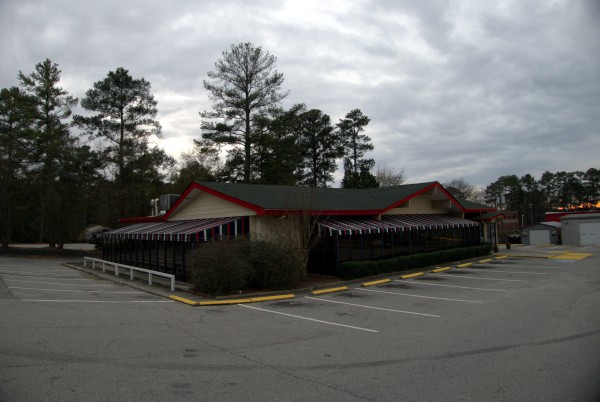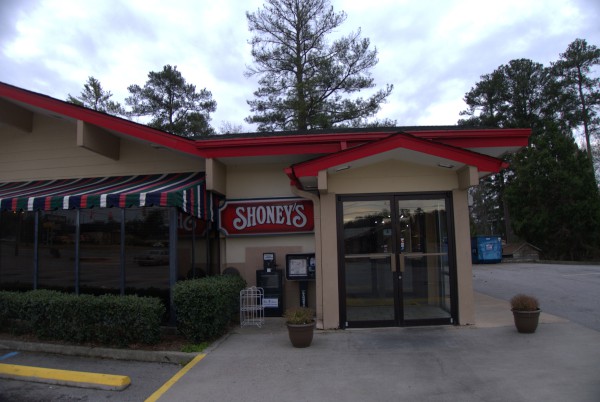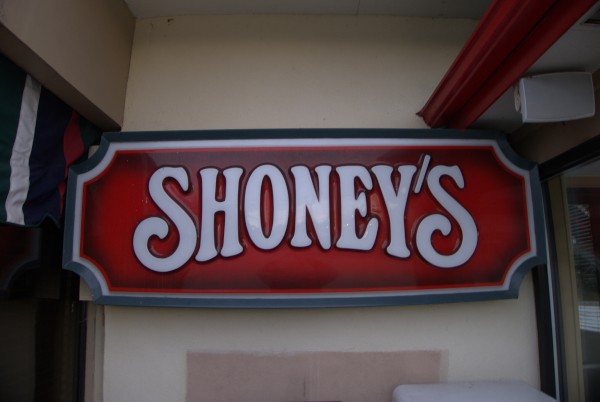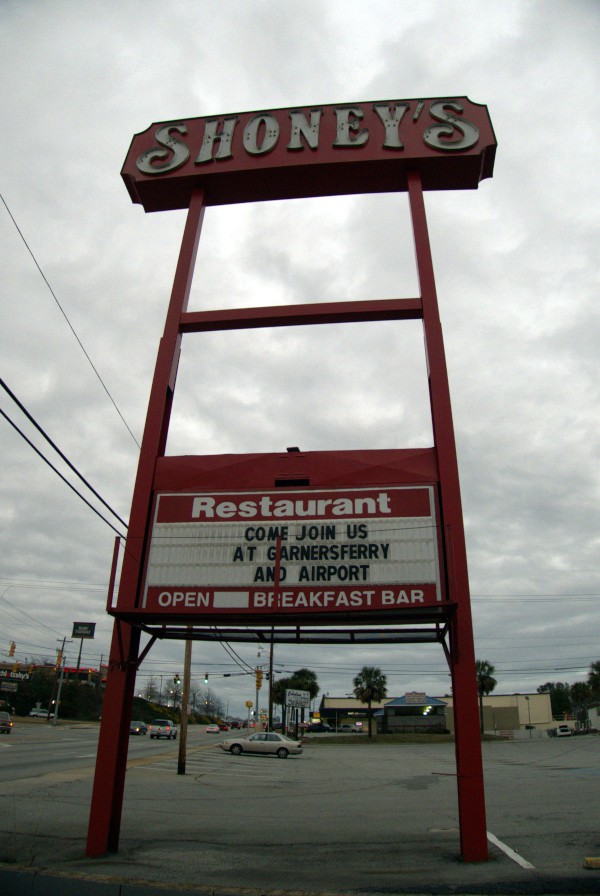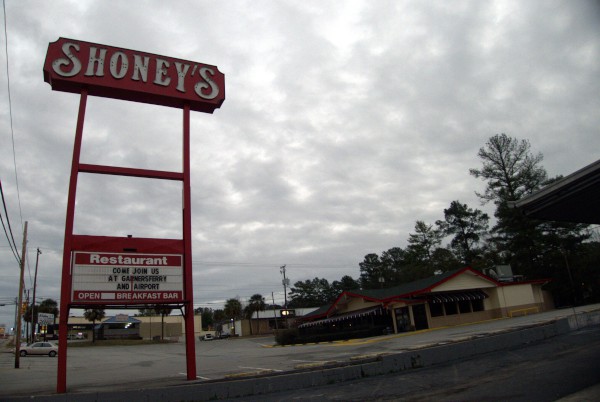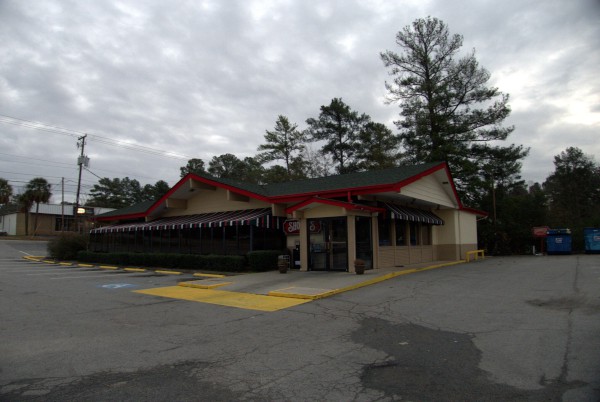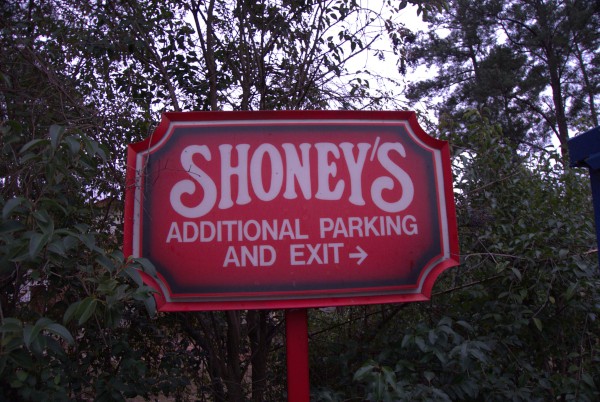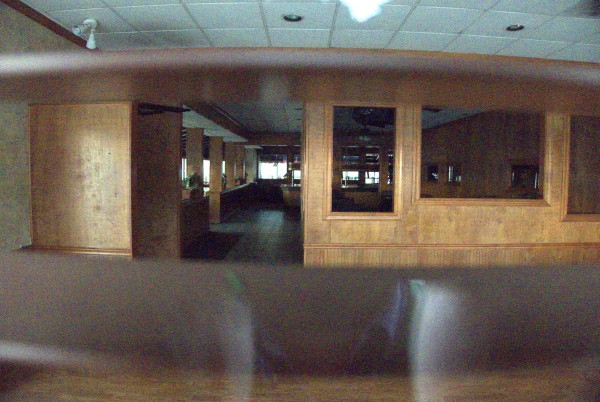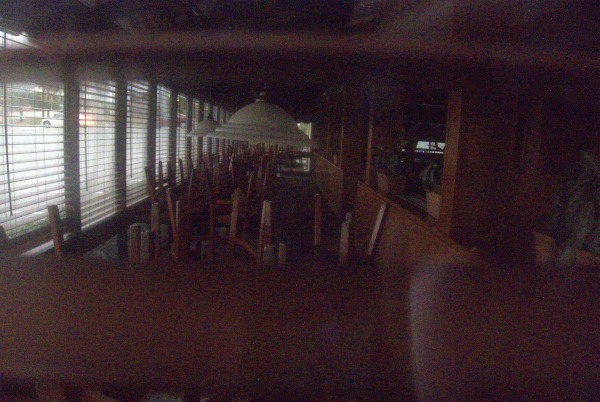 As I've said here before, we used to eat at Shoney's all the time when I was growing up, and when they were still affiliated with the Big Boy brand. The Hot Fudge Cake was always a special treat, and there were free comic books for us kids. The chain lost its way sometime in the 80s, dropping Big Boy and trying to branch out into areas they knew nothing about, like running motels..
The Columbia stores gradually started closing, with Beltline, Charleston Highway, Forest Drive and Two Notch all gone by the time I moved back to town.
This location, across from the old Kmart has seemingly been in trouble for years, as they stopped serving dinner and were open only for breakfast and lunch. As the marquee farewell message mentions, the two stores left are the Garners Ferry and Airport Boulevard locations. I haven't been in the Airport store for 20 years or so, but I've been to the Garners Ferry location several times recently, and find it rather neutral -- neither particularly good nor particularly bad. As commenter Andrew has posted, the chain has now hired a turnaround CEO to try and get the brand back on track. I wish them well, and suggest trying to make up with Bob..
(Hat tip to commenter Andrew)
20 Responses to 'Shoney's, 600 Bush River Road: late December 2012'
Subscribe to comments with RSS or TrackBack to 'Shoney's, 600 Bush River Road: late December 2012'.
Leave a Reply