Archive for May, 2011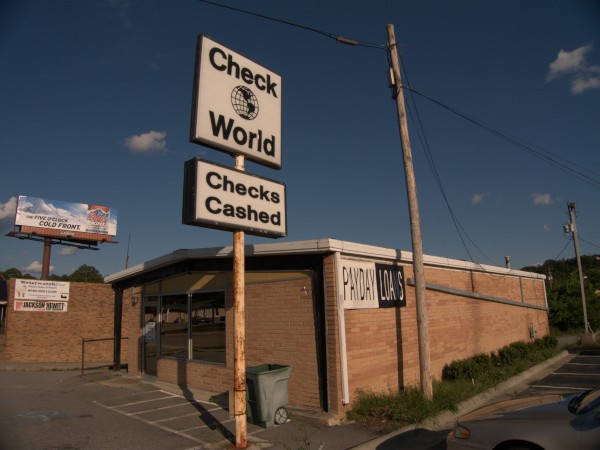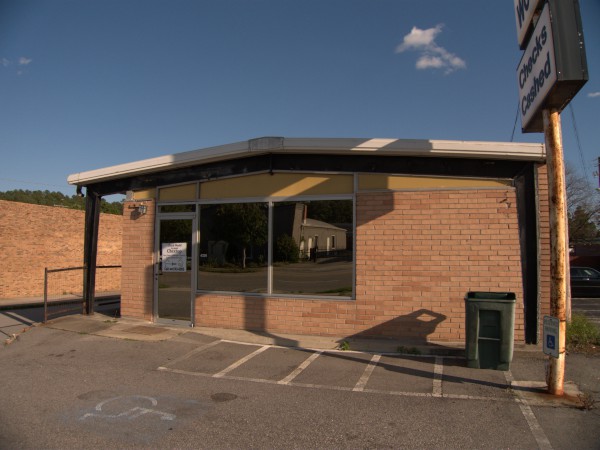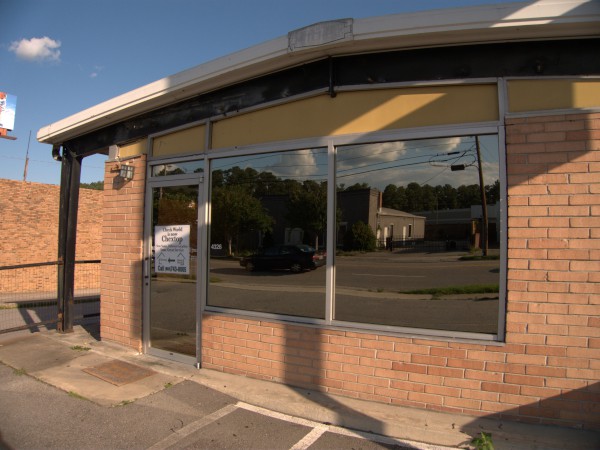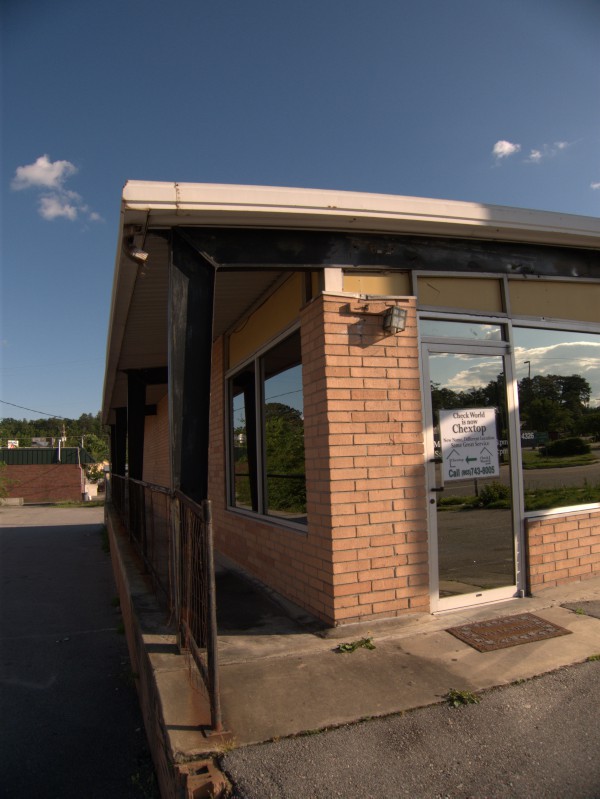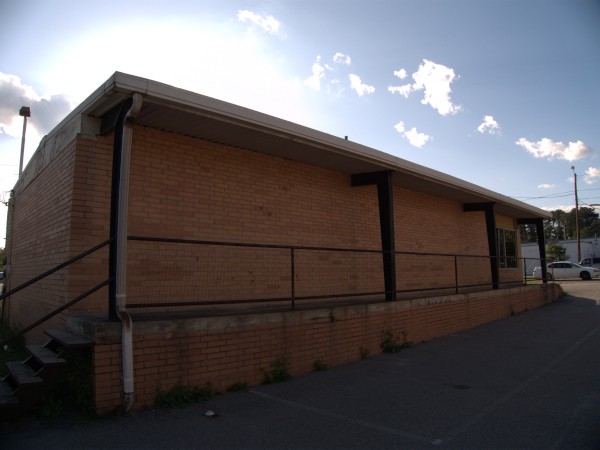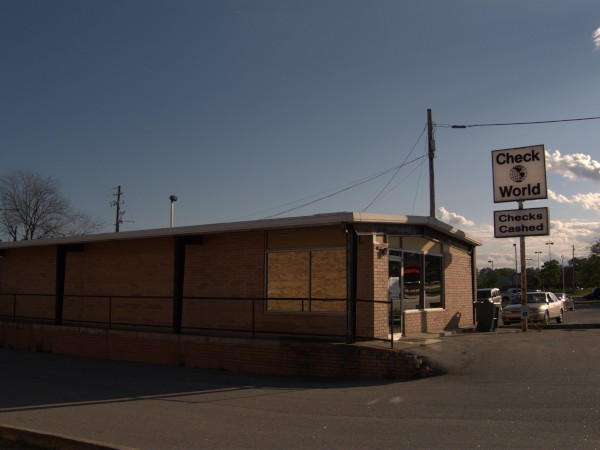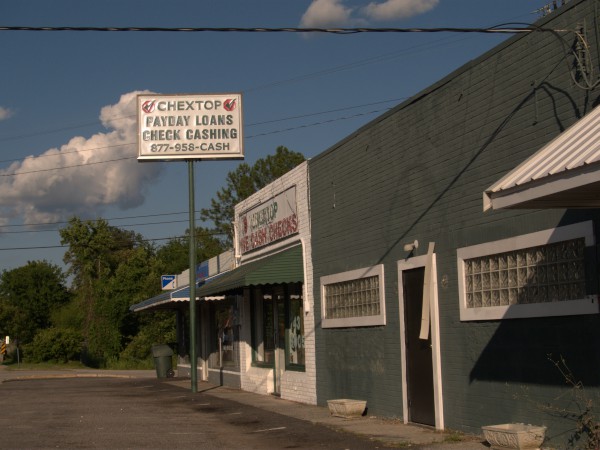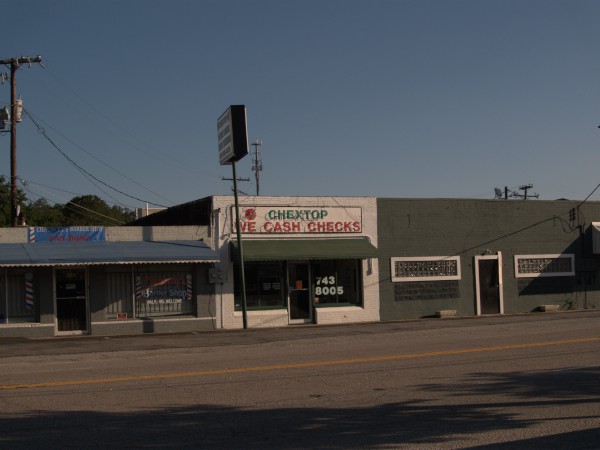 Here's another payday loan company that's moved or maybe closed. This one is next to the new Wristwatch Doc location and next to the Applebee's at the corner of Devine and Fort Jackson. The door sign is ambiguous as to what happened, but given that the Chextop location looks to have been there a number of years, I'm guessing that Check World went out of business and sold their accounts next door.
The building itself puts me in the mind of a number of similar buildings around town. One of them, I think, is the Typewriter Exchange on Two Notch, and another is the nearby Dollar General on Beltline though in that case the building is a good bit larger.
UPDATE 11 August 2014 -- The Check World building has been completely gutted: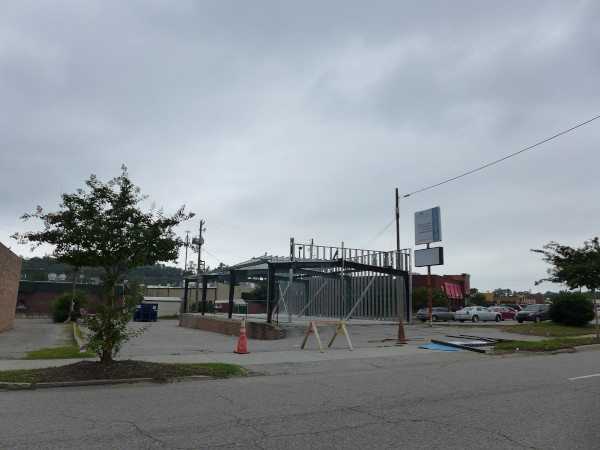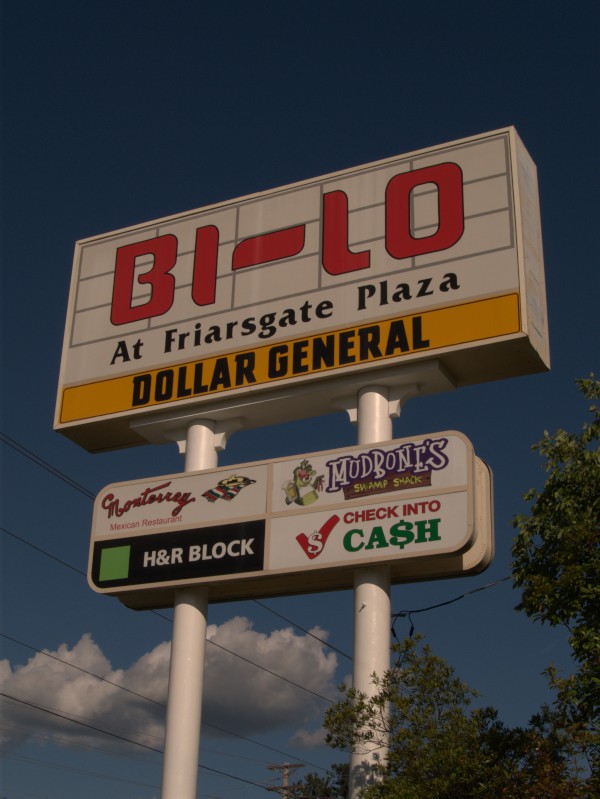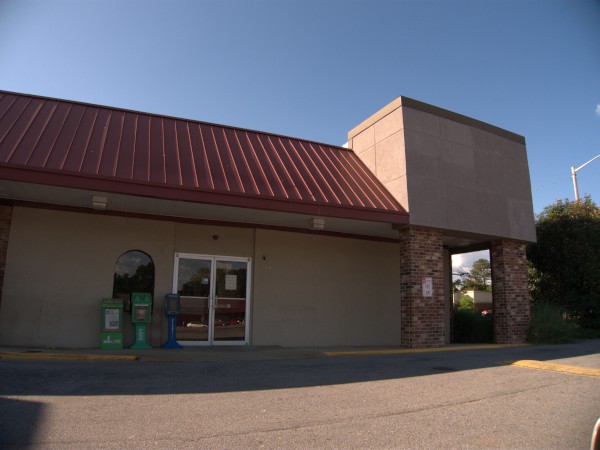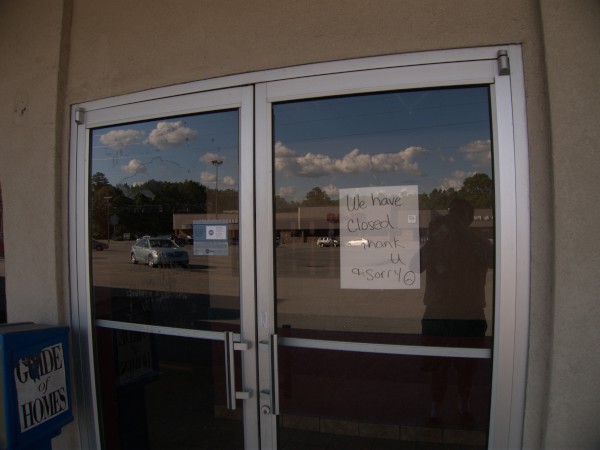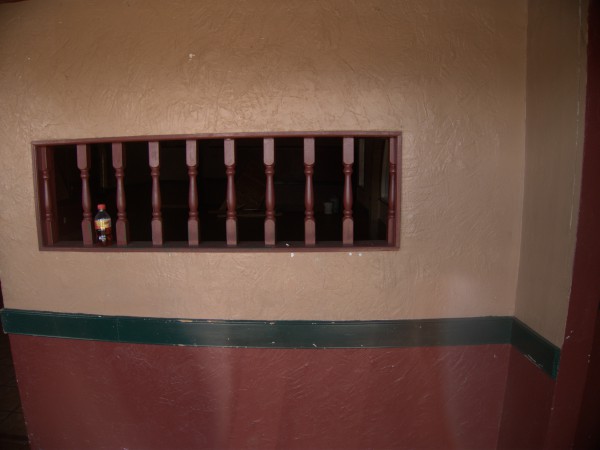 Commenter Heath notes this closing as follows:
Another Friarsgate Plaza closing from the summer or early fall of 2010 – Monterrey Mexican Restaurant. They were located there since at least the early 2000's – after buying out Tez's Mexican Cantina that was located there from sometime prior to 1990 or 1991 when I first knew of it. This Monterrey's was owned by the same group that owns the location on Knox Abbott Drive in W. Columbia, and had slightly different recipes than the other group that owns the Vista, Columbiana (Afton Ct.), and Killian Road locations. The El Monterrey location you see on Broad River near I-20 (and possibly still open on Parklane?) is yet another splinter off of the other Columbia locations.
I think I vaguely recall seeing another Tez's somewhere in the area, and of course there are a number of Monterrey locations as Heath mentions, but I had no idea this one existed. I have to admit that I only just got it through my head fairly recently that Broad River Road goes all the way to I-26 and beyond as growing up I always associated it purely with the Dutch Square/Intersection Center/Boozer Shopping Center area.
(Hat tip, obviously, to commenter Heath)
Posted at 10:59 pm in Uncategorized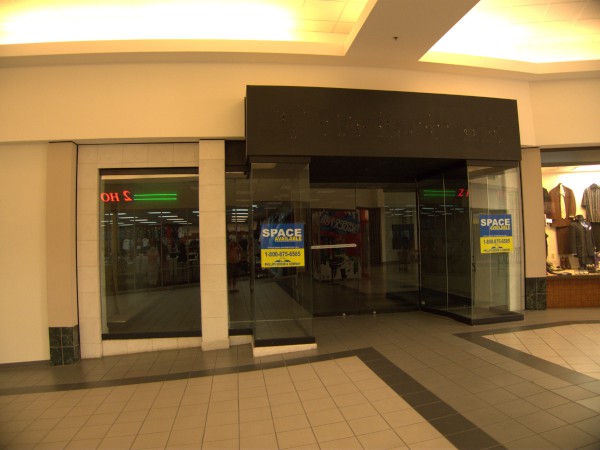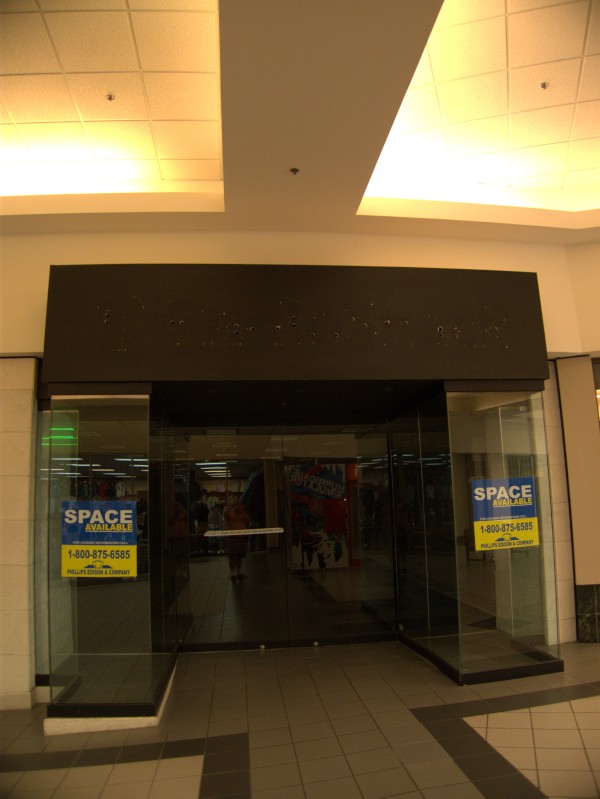 Radio Shack has been at Dutch Square since the mall opened, though not always in this location. I'm a bit hazy on the old layout, but think the original site was a bit further up the hill towards Tapp's. At any rate, as reported by commenter Andrew some time ago, they have now relocated this store from Dutch Square to the new Wal-Mart plaza, Bush River Village.
I believe this pull-out leaves The Rogue hair stylist as the only store which has been in the mall from the beginning.
(Hat tip to commenter Andrew)
Posted at 12:30 am in Uncategorized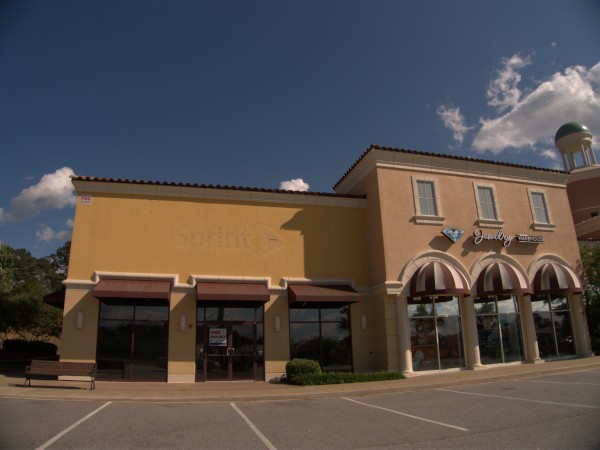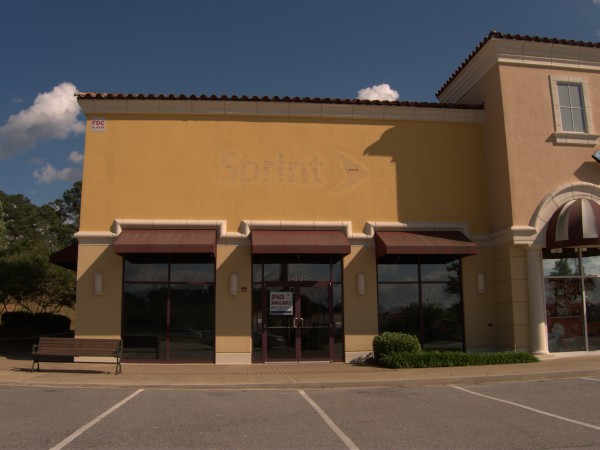 Here's yet another phone store gone or moved -- the places seem to come and go overnight.
I wonder if at some point we reached saturation with everyone who's going to get a cellphone having one and business now is in upgrade and maintenance mode..
Posted at 11:48 pm in Uncategorized
Wristwatch Doc is the follow-on operation to Jewelery Mart in the Bruegger's building on Forest Drive next to Cardinal Newman. When they were setting up, their sign went up in the old Jewelery Mart spot on the roadside marquee: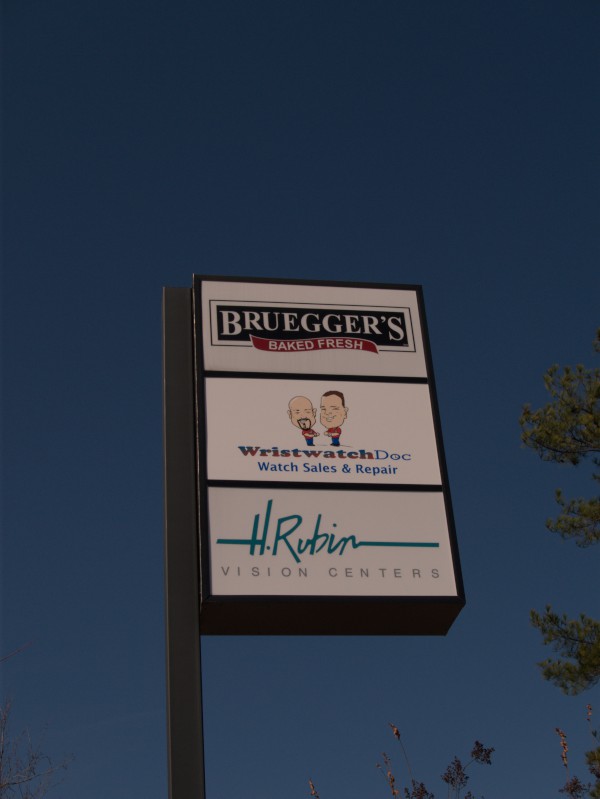 and the shop door: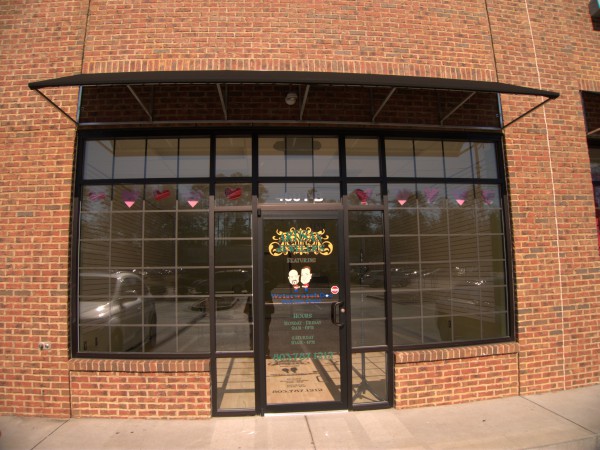 but was shortly joined by a sign for Artisan Jewelers: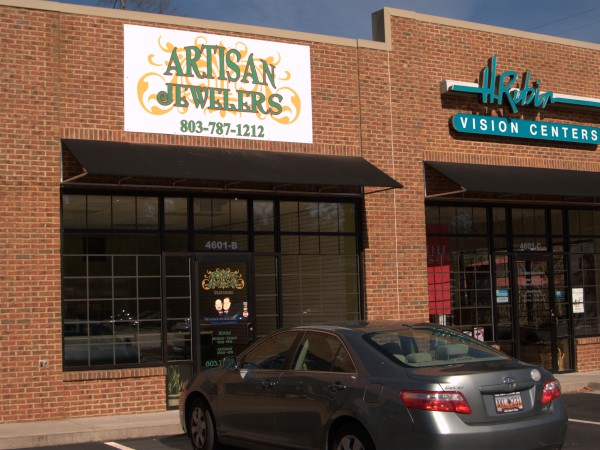 That, I figured, was the "official" name for the place, but in the event it appears I was wrong and Artisan and Wristwatch Doc were separate businesses sharing retail space. In the event, Wristwatch Doc has now gotten their own storefront on Fort Jackson Boulevard, and has added gold buying to their portfolio. I did stop in once at the Forest Drive location, and they changed my watch battery quickly and with no problem (especially compared to a memorable battery change in Augusta Mall when I thought I might be getting my watch back in pieces..)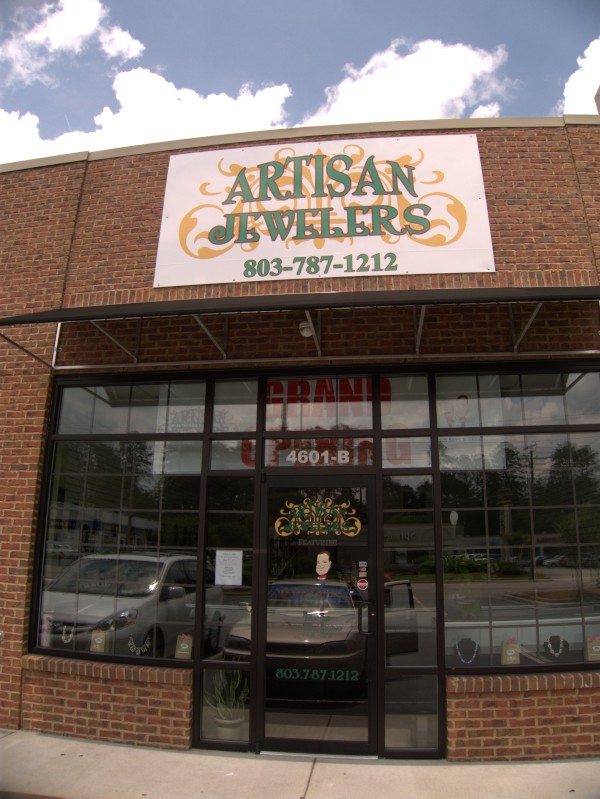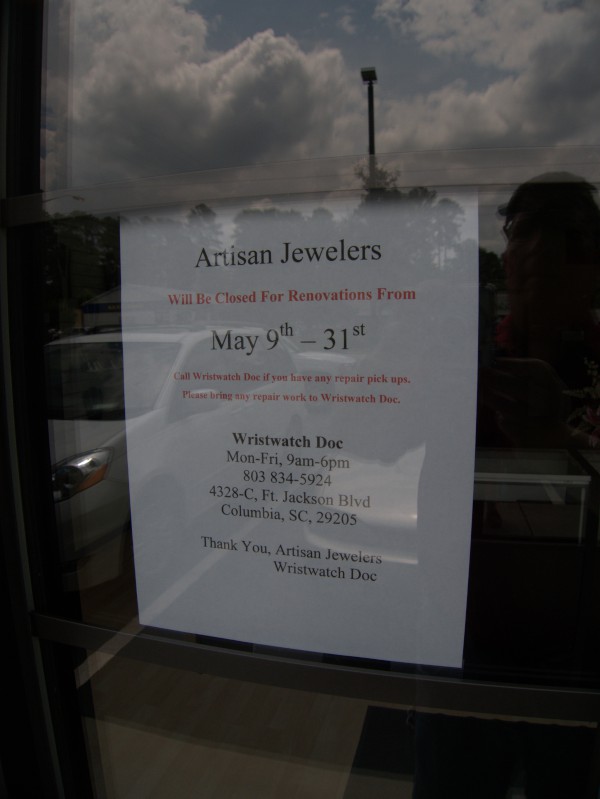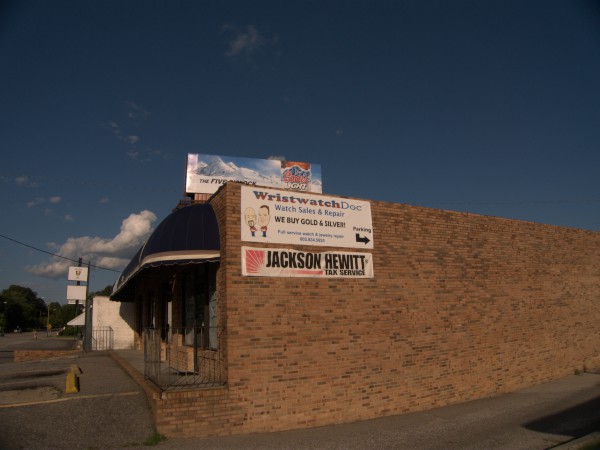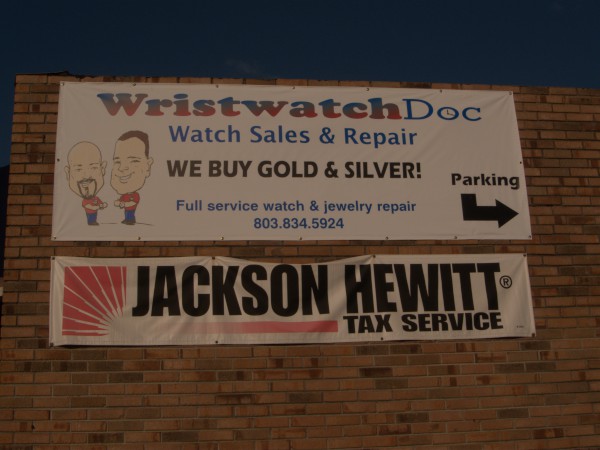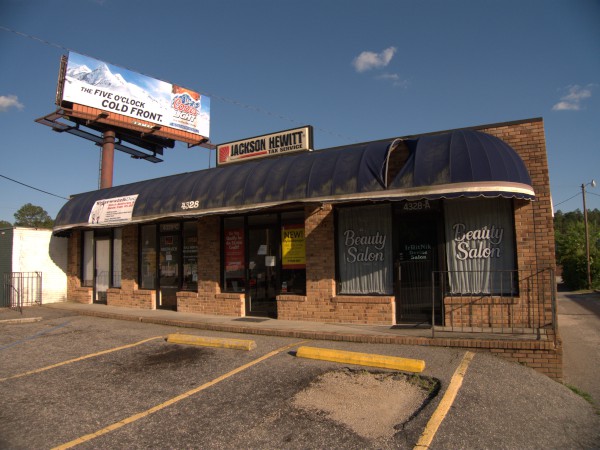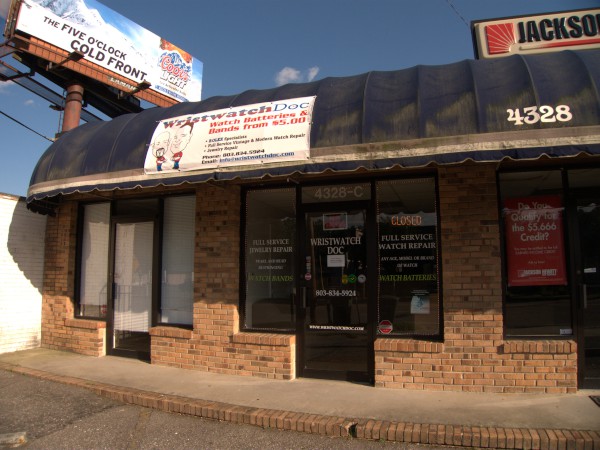 UPDATE 13 July 2011: Changed "(moved)" in the post title to "(expanded)" to account for the Jackson space. Also, they have a new sign on Forest now: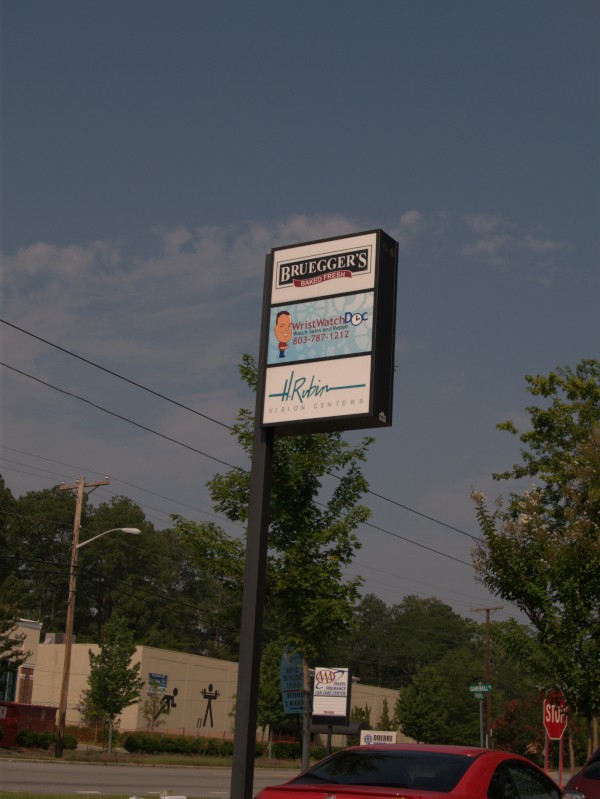 Posted at 12:34 am in Uncategorized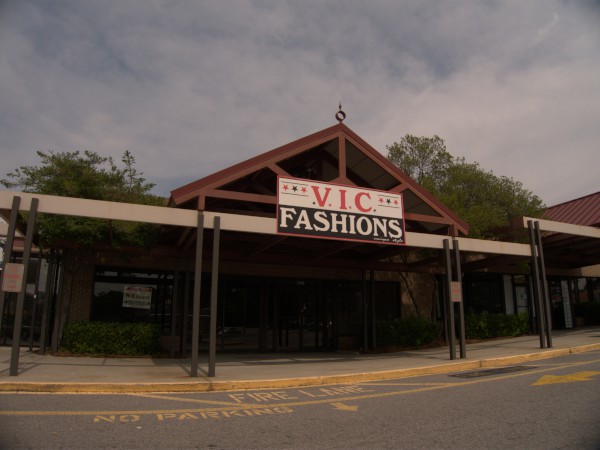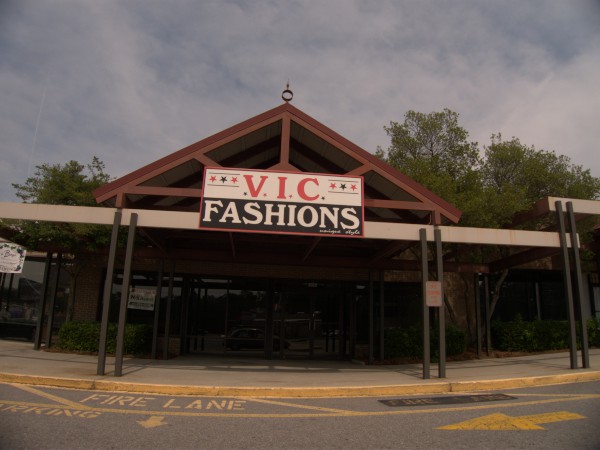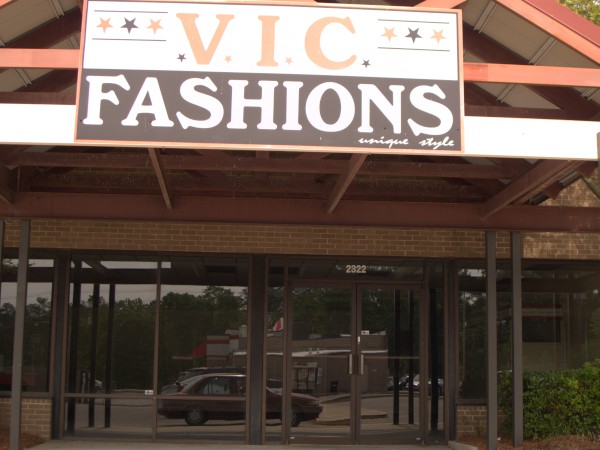 V.I.C. Fashions was in the little Food Lion/Rite Aid strip shopping center in-between Decker Park Road and Brookfield Road. I don't know what V.I.C. stood for, but according to their still extant Myspace page:
We specialize in urban wear, New fashions, shoes, novelty items, anything thats hot, we have! From Request to Diesel, we have all the latest designs and fashion in stock.
I like the facade and walkway of this plaza. It has an old-time look sort of as I recall the original Forest Lake Shopping Center looking.
Posted at 2:06 am in Uncategorized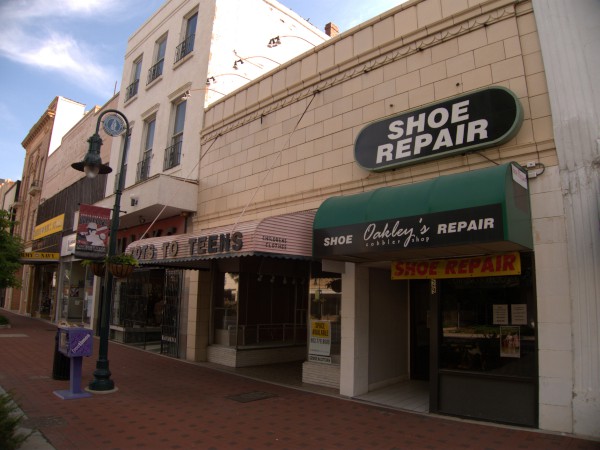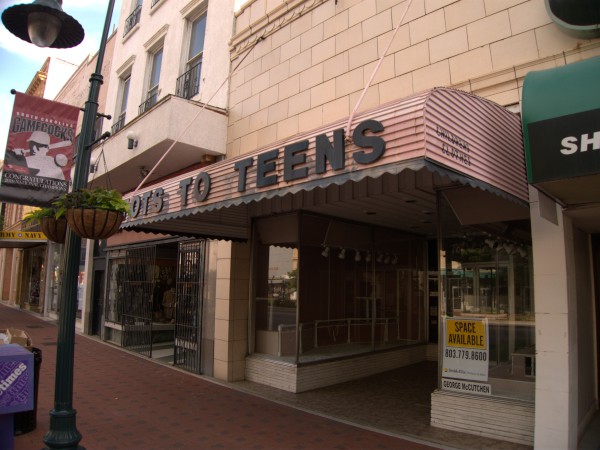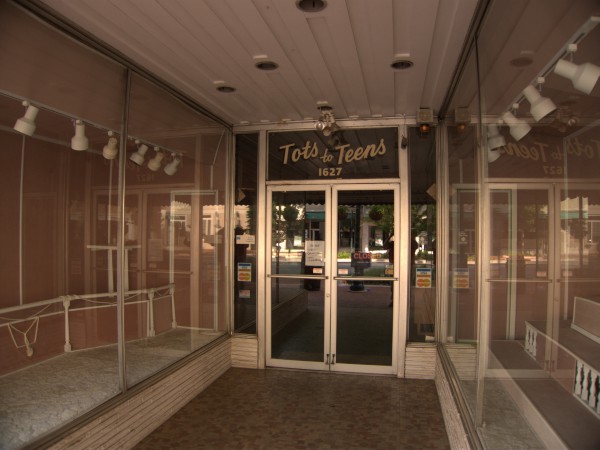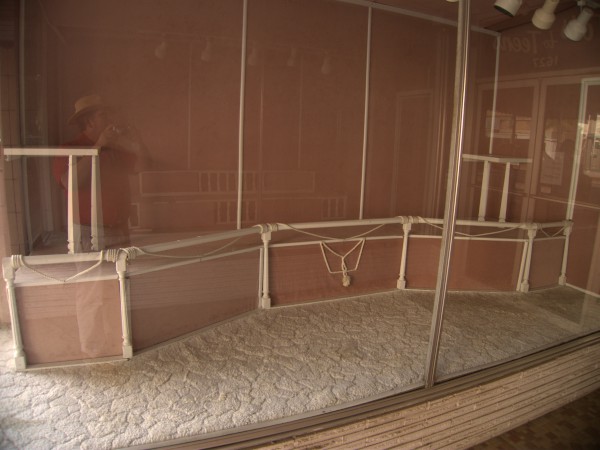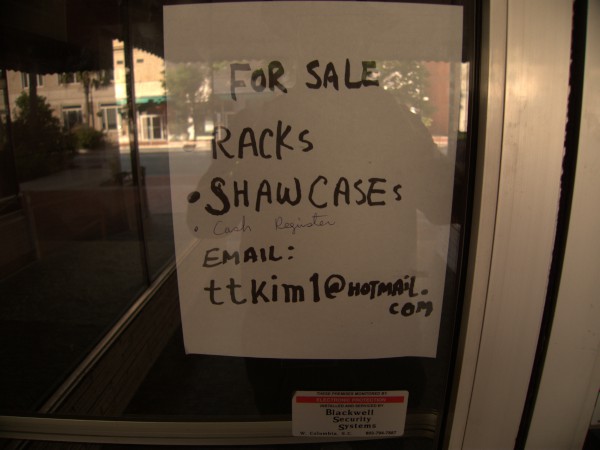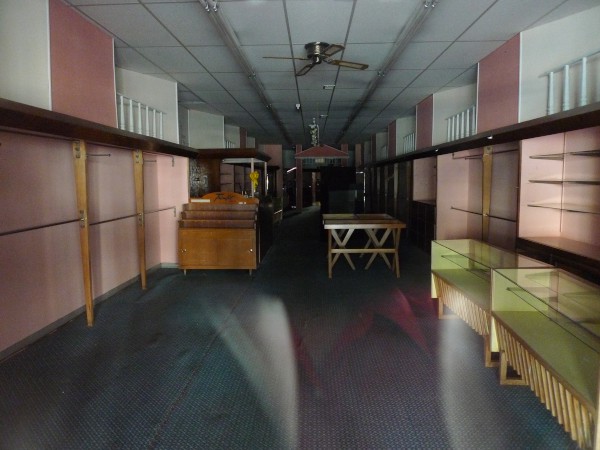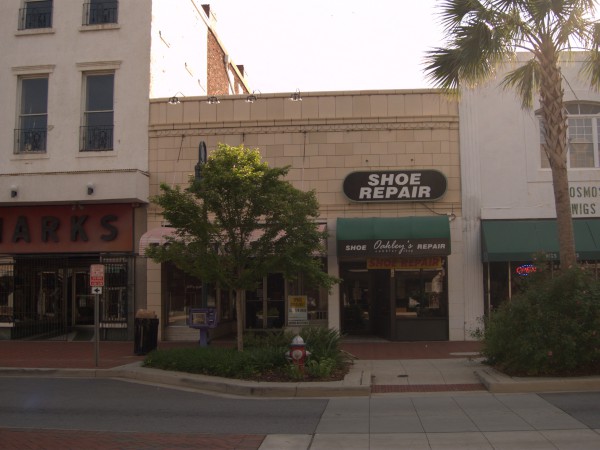 There was an interesting story in The State about this place a few days ago and how it has been there over 50 years. It seems the current owners do want to retire, but that the usual Main Street problems and changes in dress habits may have hastened that.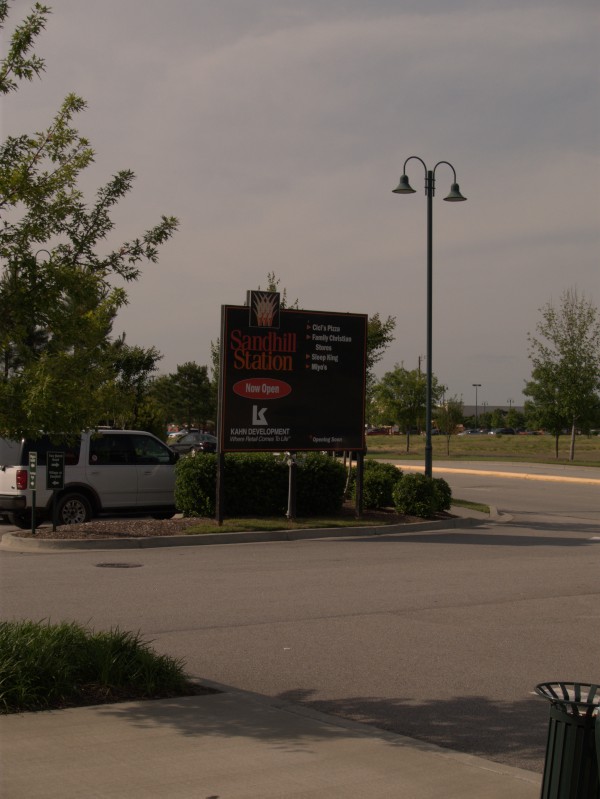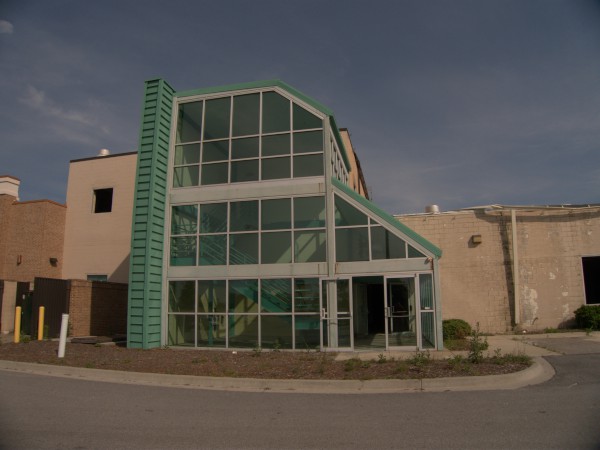 Commenter Megan asked about this place several months ago, and nobody had any response. I finally got a chance to go out there on a nice sunny day and take a look around. What I found is really odd.
This building sits more or less at the intersection of Two Notch Road and Fashion Drive (google maps claims the street is Fashion Lane) which is the stop-lighted Two Notch entrance to The Village at Sandhill. It's in a Sandhill outparcel called Sandhill Station with a Cici's Pizza and Christian bookstore.
However, while the Cici's building is obviously newly built, it was, for some reason, built flush up against this older building. In fact, depending on how you want to define "building" you could almost say it's one building with a new part and an old part.
There is no indication of what this older building was. It obviously dates back at least 20 years, and would probably at one time (before Fashion Drive) have been counted as being on Two Notch Road (albeit on an access road on the wrong side of the tracks). It has the look of a light manufacturing operation of some kind. If you look at the google satellite image here, you can see that it had a huge employee parking lot, some of which is in use by Sandhill Station now, and some of which is sort of going to seed.
I can't imagine why things worked out this way unless Sandhill planned to buy and knock down the building, but it fell through in the crash. The new part is well maintained, but the old part is heavily vandalized, tagged and overgrown. I suppose it is still within the realm of possibility that it could be rehabilitated with some intense TLC, but it seems unlikely, and the new businesses can't be happy about the image it gives them -- surely if it were under the control of Sandhill Station, it would be gone.
Even new, most of the building would have been pretty pedestrian, but the glassed in staircase entrance is actually quite attractive, especially with the bright aqua color scheme.
(Hat tip to commenter Megan)
UPDATE 12 May 2011: OK, given the address commenter Badger dug up, 10261 Two Notch Road, I can find a little more information, and have changed the post title from the generic "Building".
The first reference I find to that address is a press release from September of 2000 saying that a New York based Internet business called Virtual Growth was going to bring 300 jobs to that location. Of course that date was just about the burst date for the Internet Bubble, so I don't know if Virtual Growth ever arrived or not. (BTW, in computer terms, something is "virtual" when it appears to be there when it is in fact not..)
Next, it appears that Blue Cross & Blue Shield ran a Medicare operation out of that location.
I don't know when they left, but I surmise that their move left the building's owner, Parcone Development Corporation in a bind, because I find this note in the Columbia Star from May 2006 saying that Regions Bank was forclosing on Parcone, and that the property was to be sold at auction on 5 June 2006 at high noon. Judging from the current condition of the property, I suspect they did not find a buyer. This Property valuation for 2009/2010 is consistent with that, in that it still lists Parcone as the owner. However that doesn't square with the announced terms of the auction which stated that anyone except Parcone could participate..
Posted at 12:13 am in Uncategorized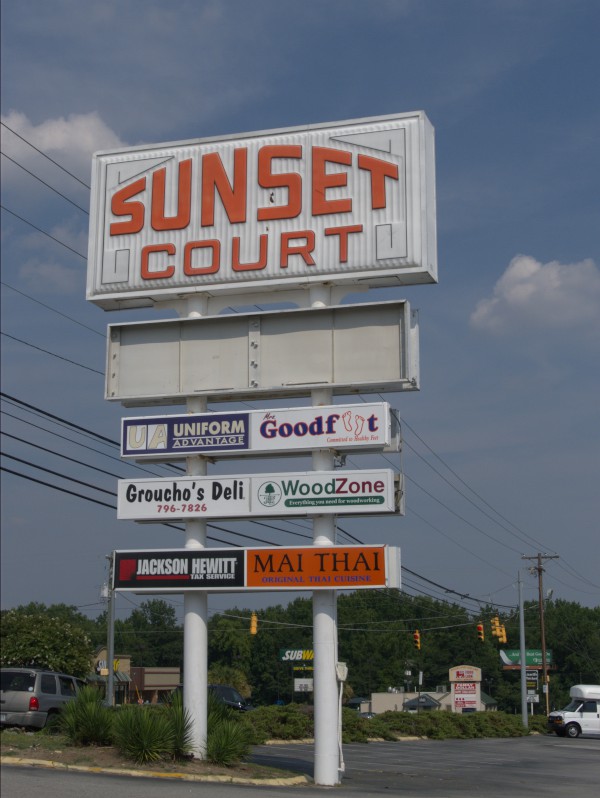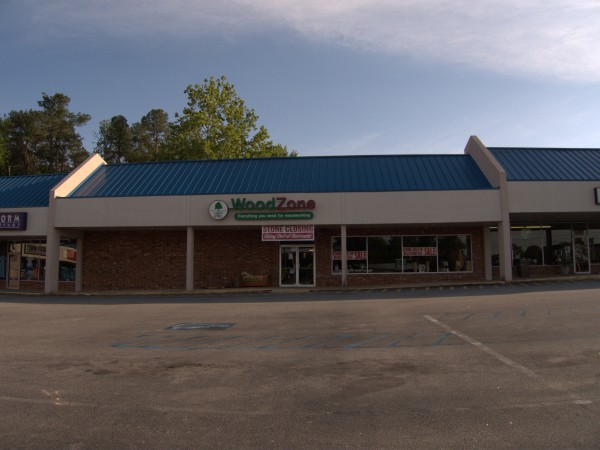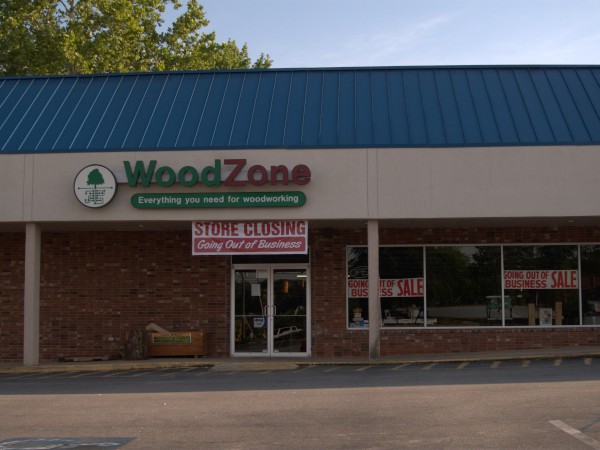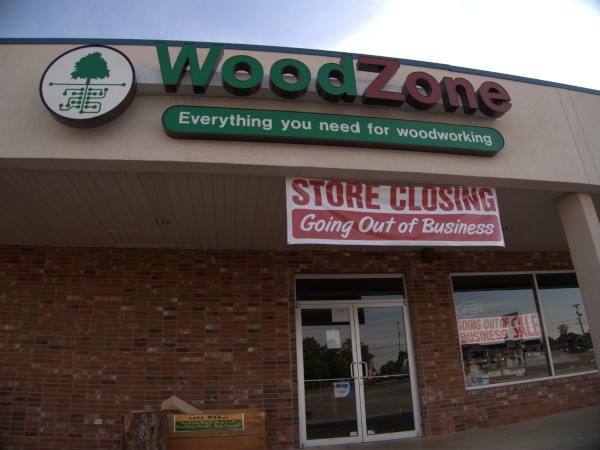 I have an uncle who's quite accomplished at woodworking, but I myself can't drive a nail straight, and had no idea there was a woodworking supply shop in Sunset Court.
As of Saturday, the closing sale was apparently still going, so screw up your resolve, think a bit, hammer out a plan, pick a route and hop a plane on over there before it's awl gone and you just have to think of what mitre been.
(Hat tip to commenter Larry).
UPDATE 8 September 2012 -- The place is now The Karate Dojo. (Also added the Sunset Court sign above)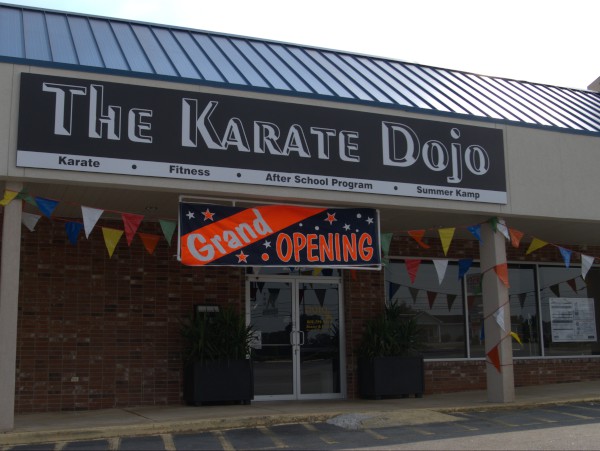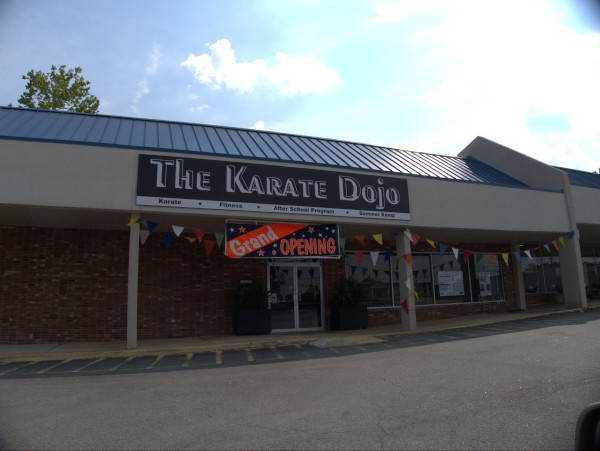 Posted at 9:09 pm in Uncategorized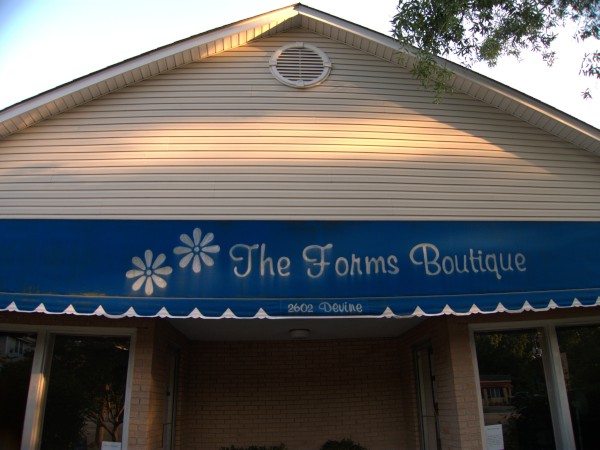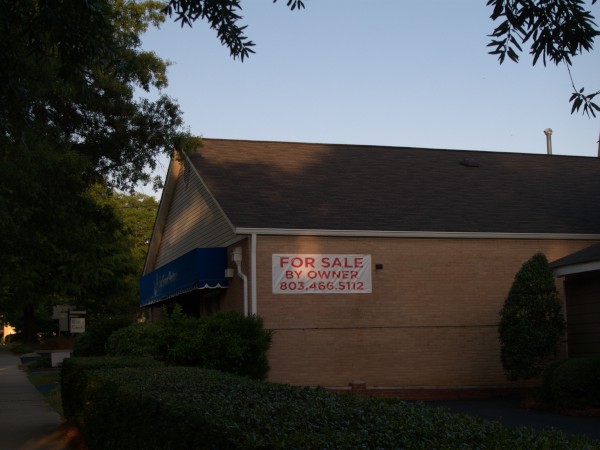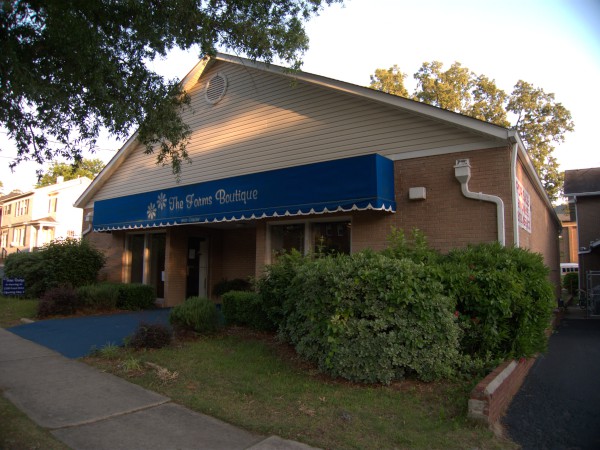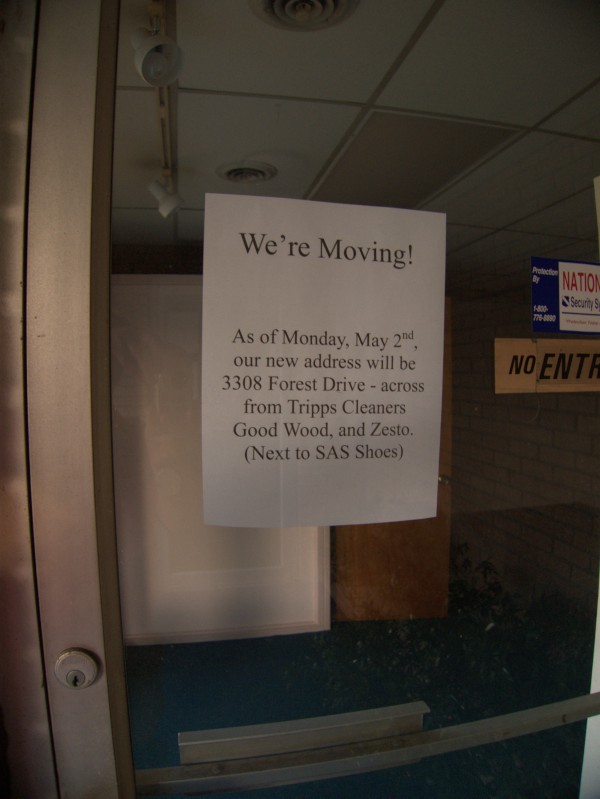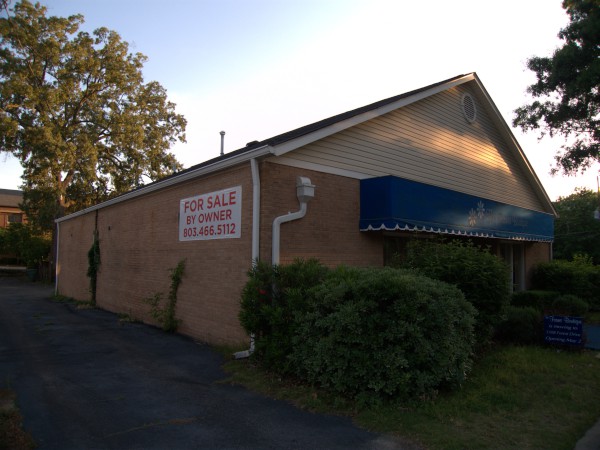 New location: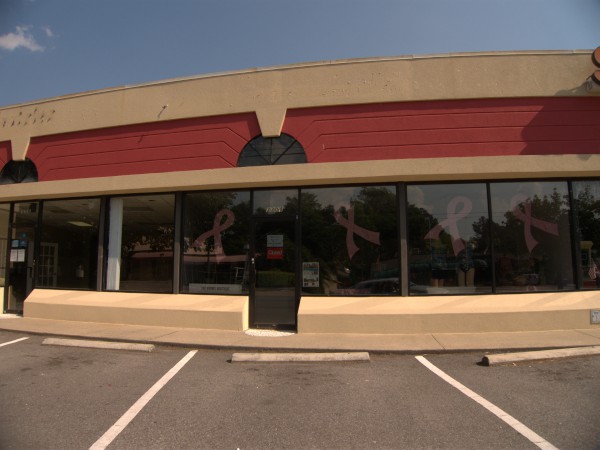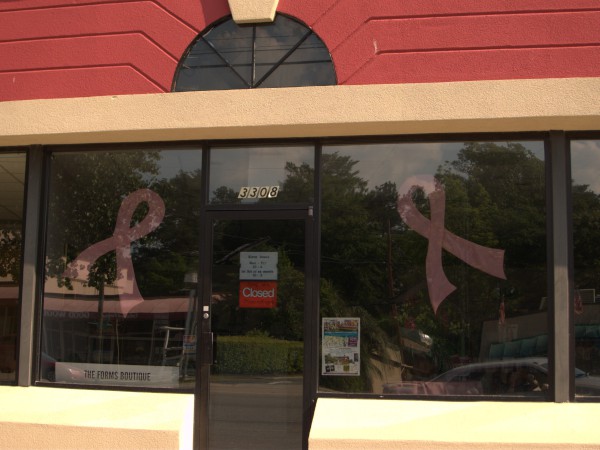 Commenter Chiefa mentioned this closing last week, but I am happy to report that this specialized botique has simply moved to 3308 Forest Drive, beside Richland Mall and in the same strip and just up from the former Wild Birds Unlimited location.
(Hat tip to commenter Chiefa)