Archive for the 'main street' tag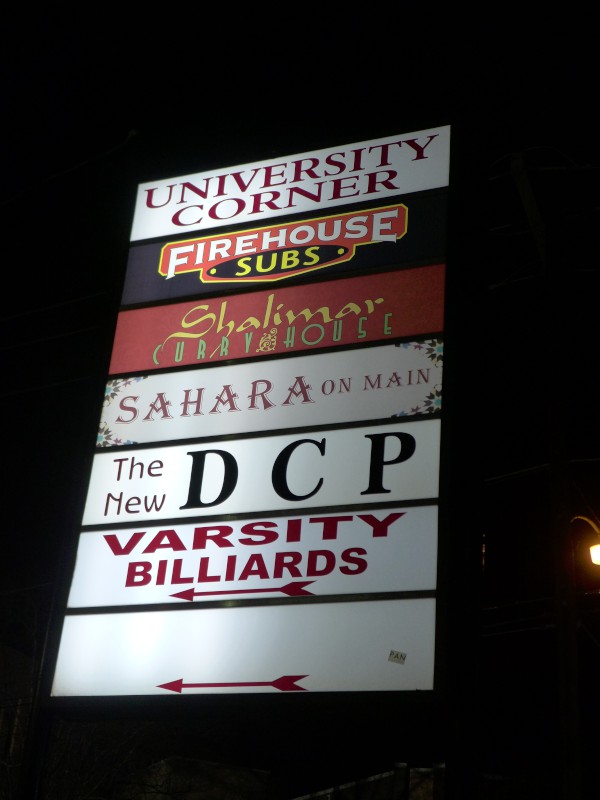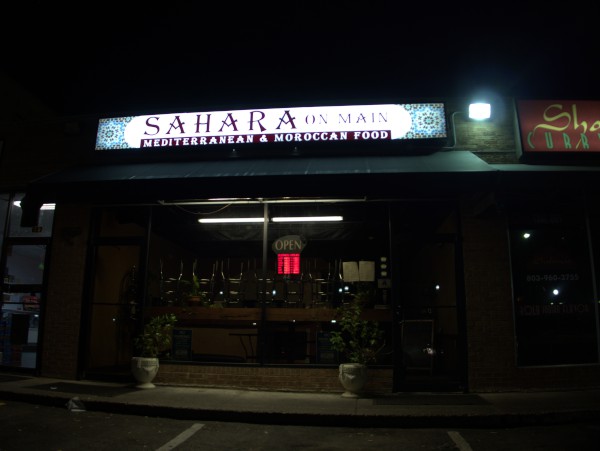 I noticed an odd ad for Al Amir in the Free Times the other week, the wording of which was unusual enough that I suspected that one of its Main Street locations, at University Corner across from the the old Towers was gone. Driving by the other night proved that to in fact be the case. The spot is now occupied by another Middle Eastern restaurant, Sahara on Main. I thought I had a good shot of Al Amir here, but all I can locate now is a shot where you can barely see it in the corner, so I'll just go with these pix of the new storefront.
The other Al Amir on Main, The Epicurean by Al Amir at 1734 in the old The Elite Epicurean location is still there.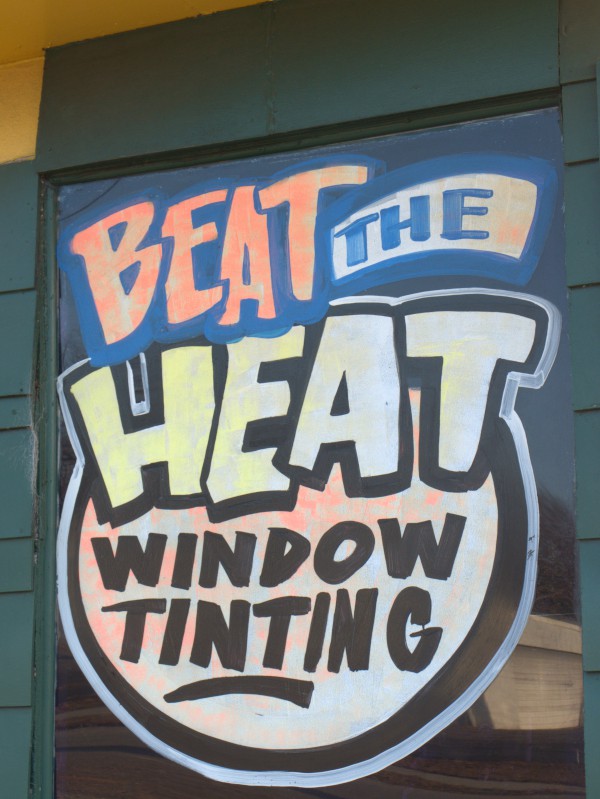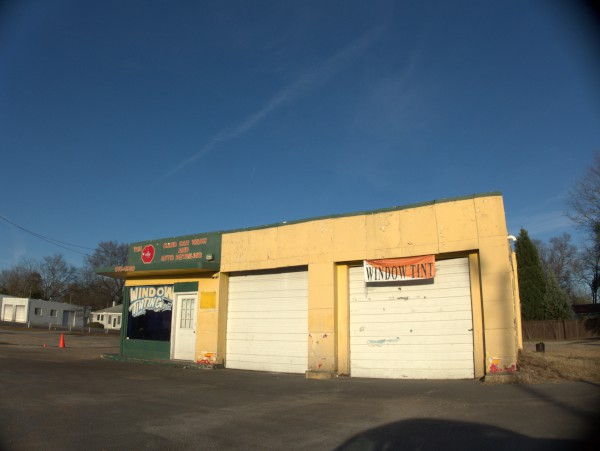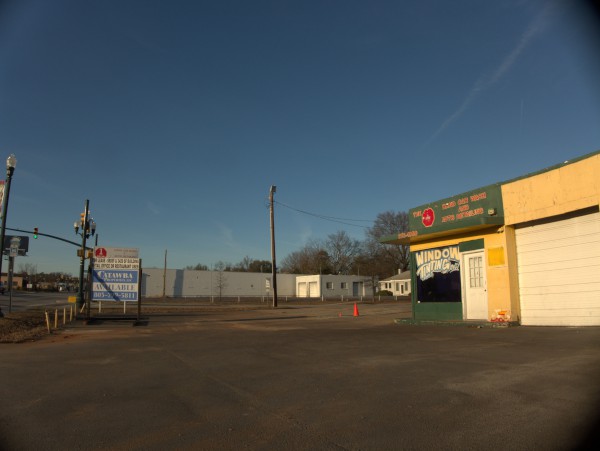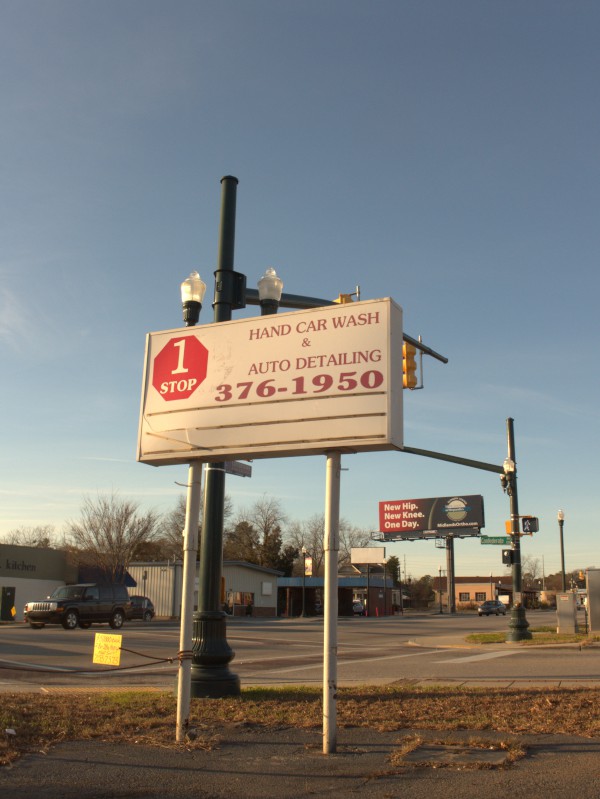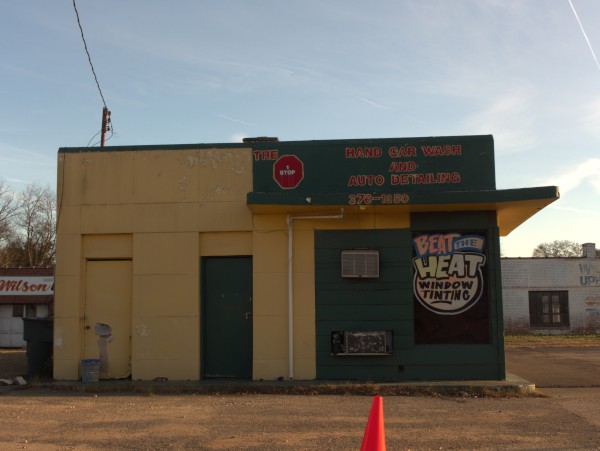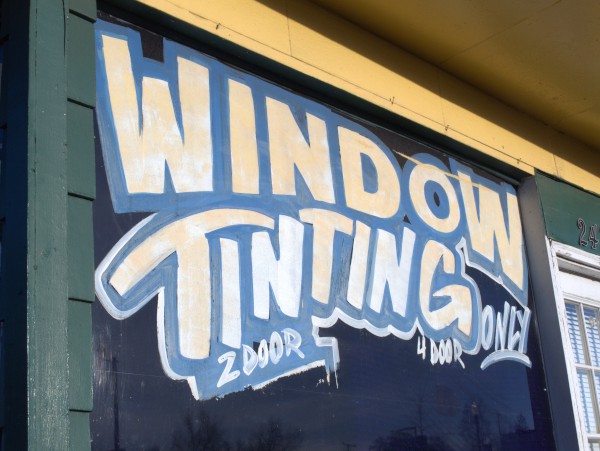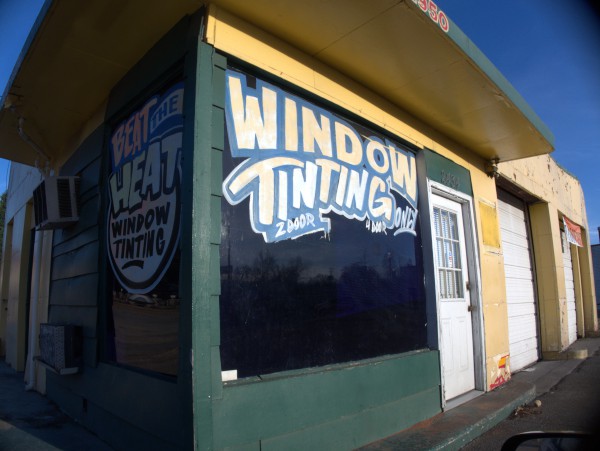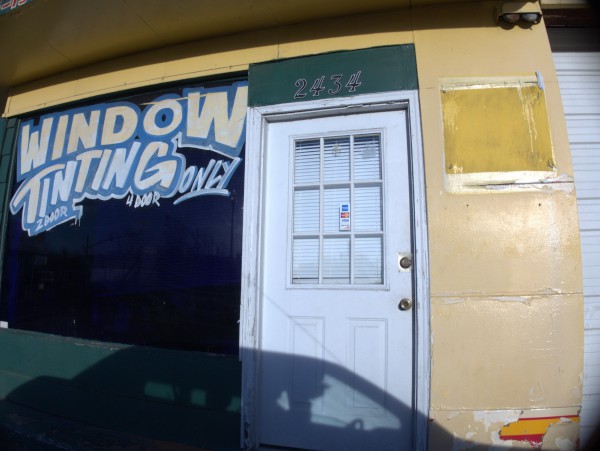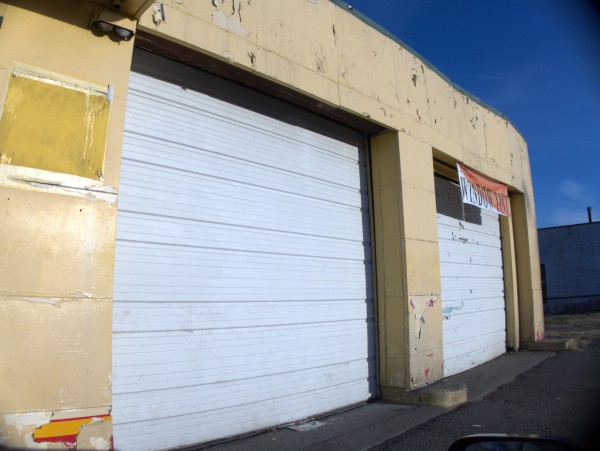 Commenter Justin pointed out this place on Have Your Say a while back, but I misread the comment and blogged about the business on the other side of Confederate instead.
This place looks to be an old gas station of some sort, and in this latest incarnation, stuck with an auto theme. Personally, though I know my car gets scalding in the Columbia summers, I find being behind tinted windows makes me uneasy.
(Hat tip to commenter Justin)
Posted at 12:41 am in Uncategorized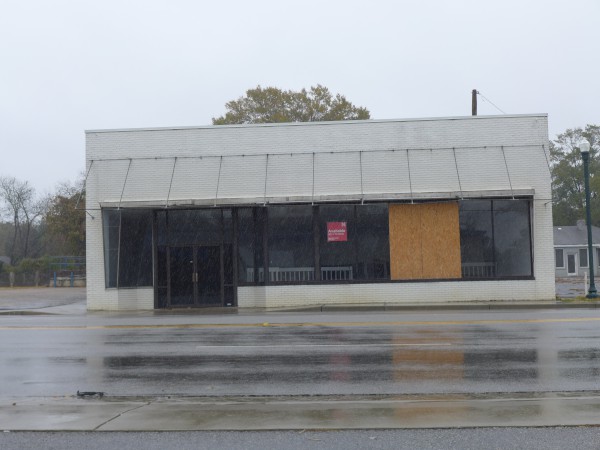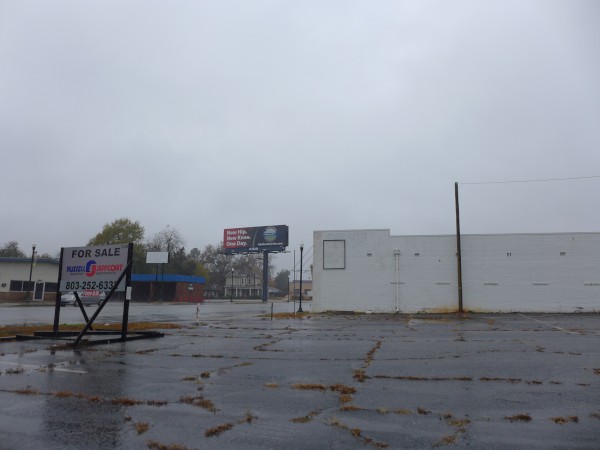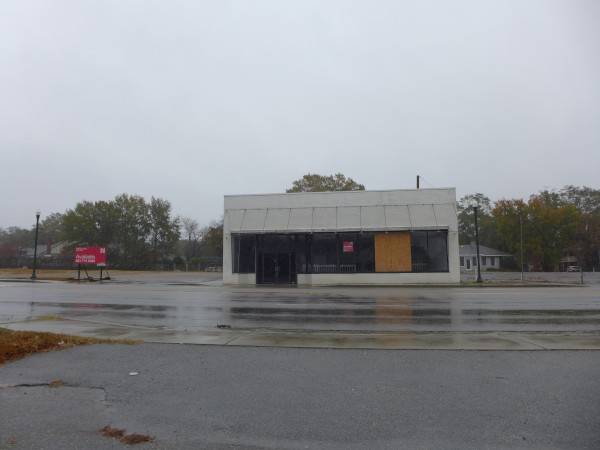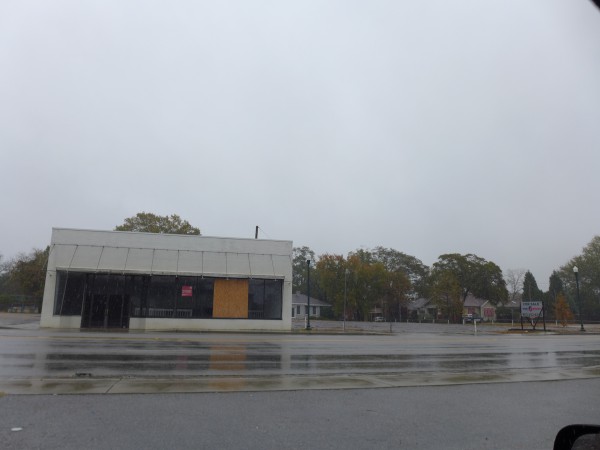 You can look at the corner view in the LoopNet listing for this building at North Main & Confederate and see a portrait format marquee on the side.
Somewhere I have a picture of that marquee up close with the name of the place visible, but as is often the case, knowing I have a picture and being able to put my hands on it in a timely fashion are two sadly different things. Commenter Justin believes this was a window tinting business, and that sounds plausible to me. What google pulls up, however, are references to two different used car operations. If that's accurate, I think they both would have to be from some years ago, as I cannot recall the lot being anything but empty in recent years.
(Hat tip to commenter Justin)
Posted at 12:37 am in Uncategorized
8 September 2013: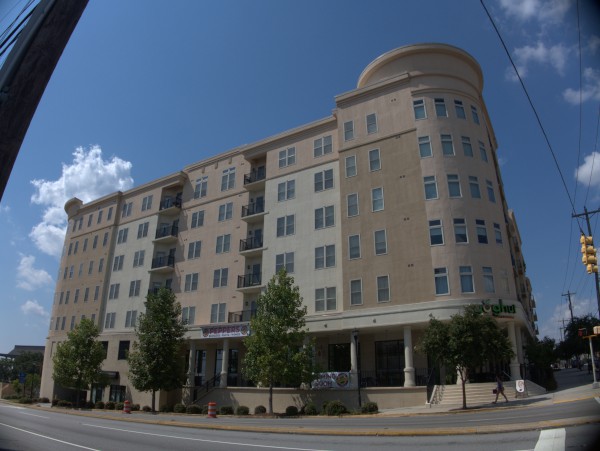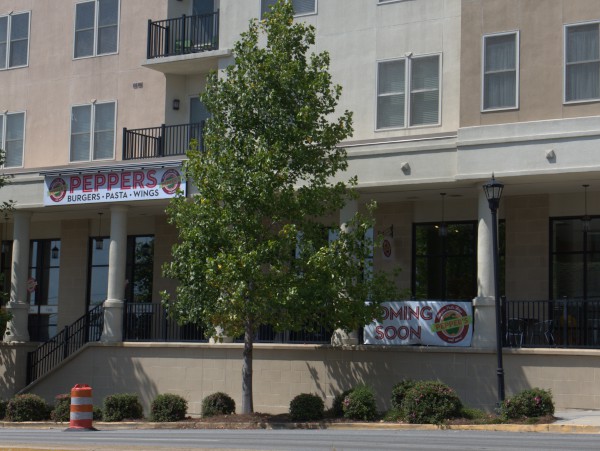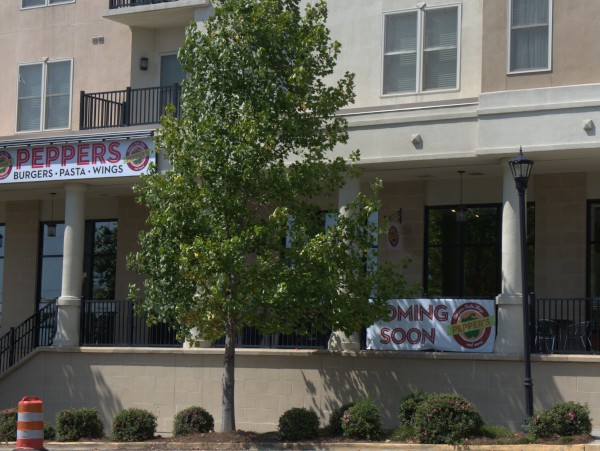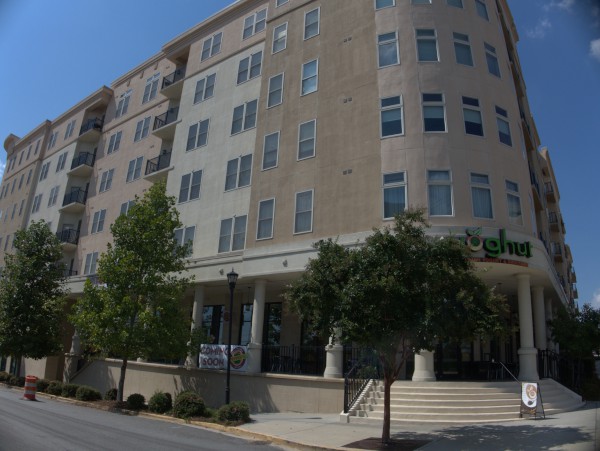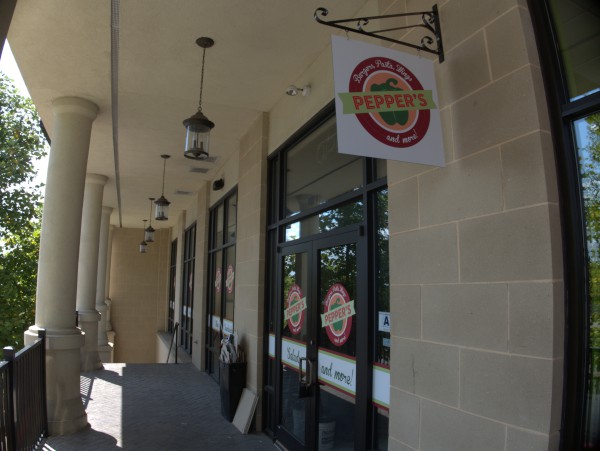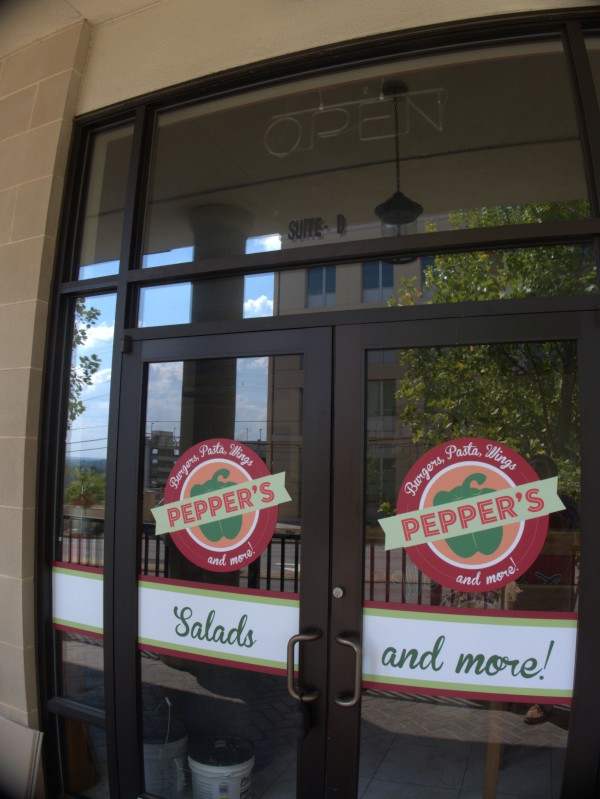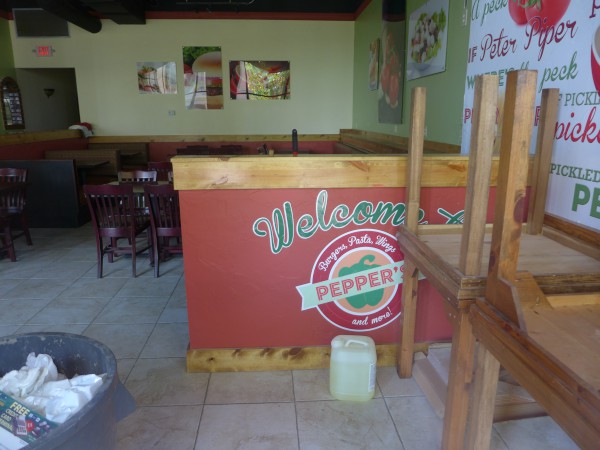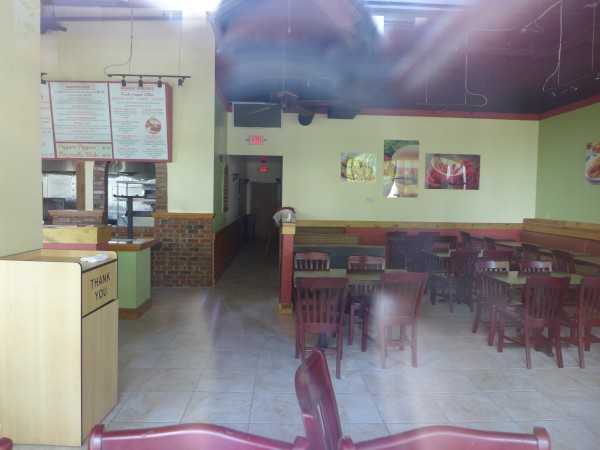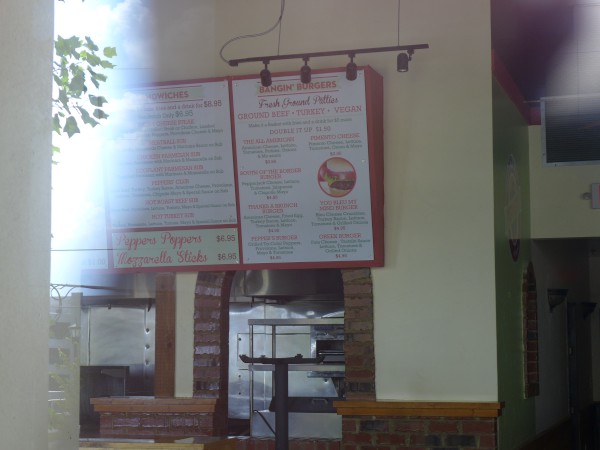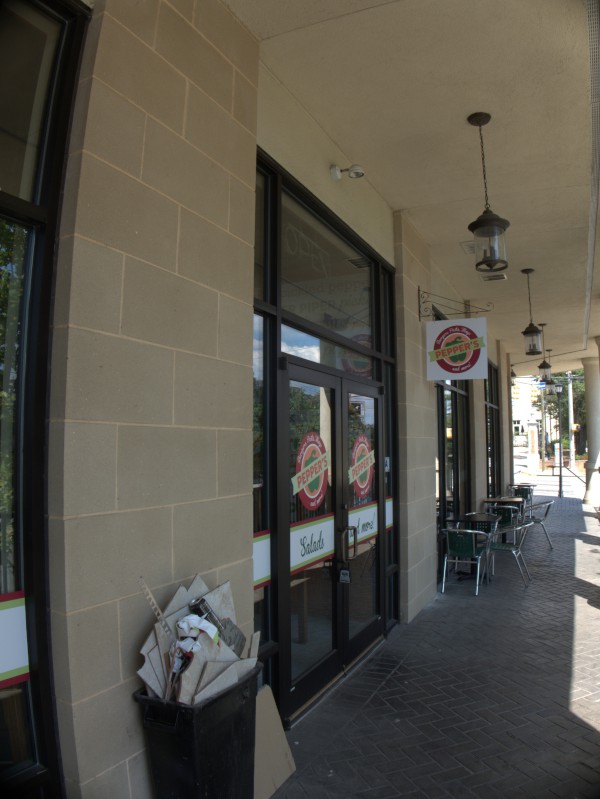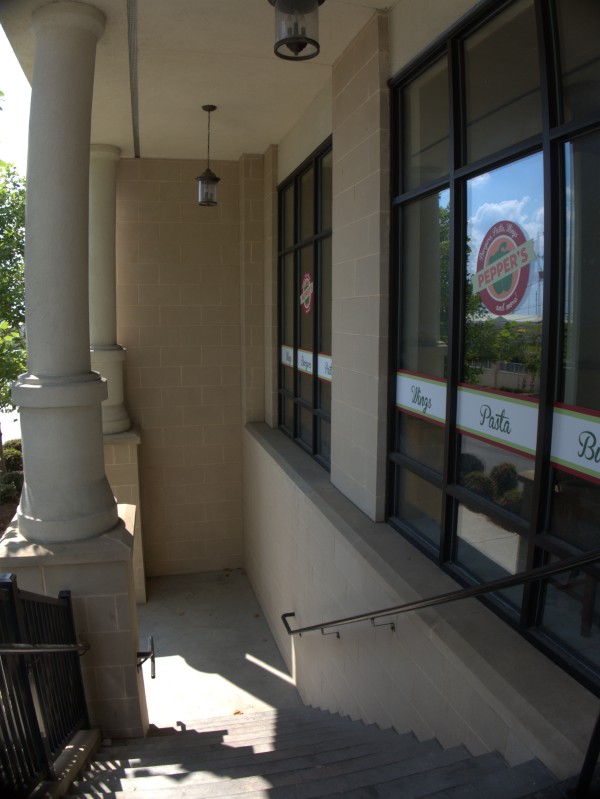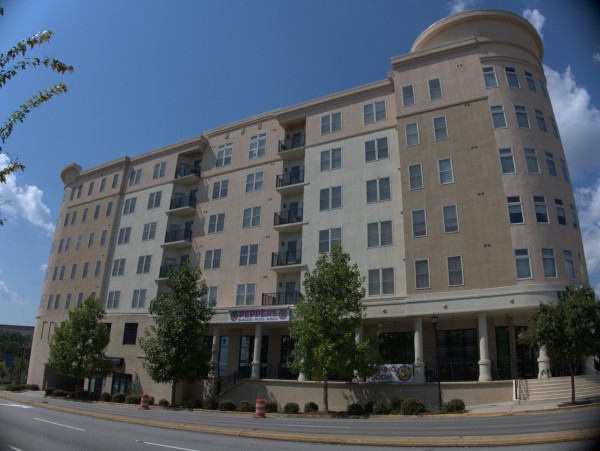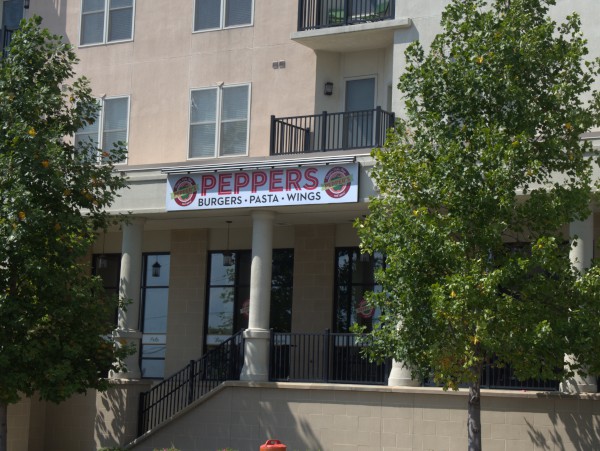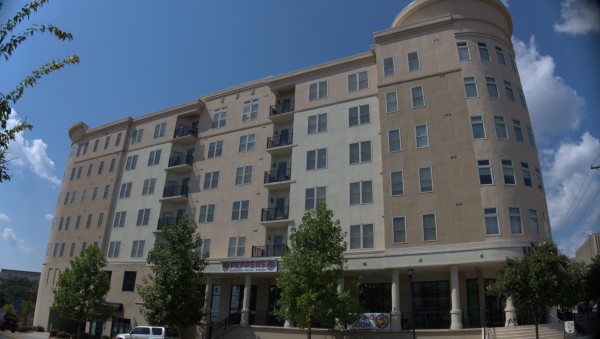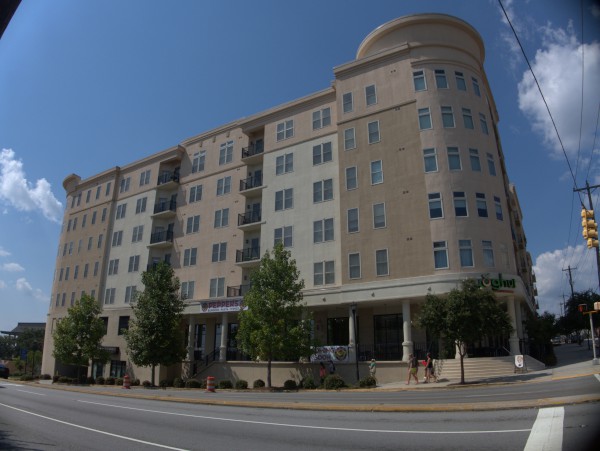 15 June 2014: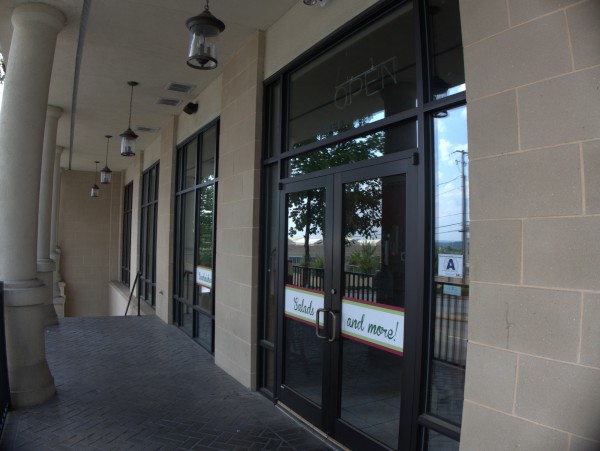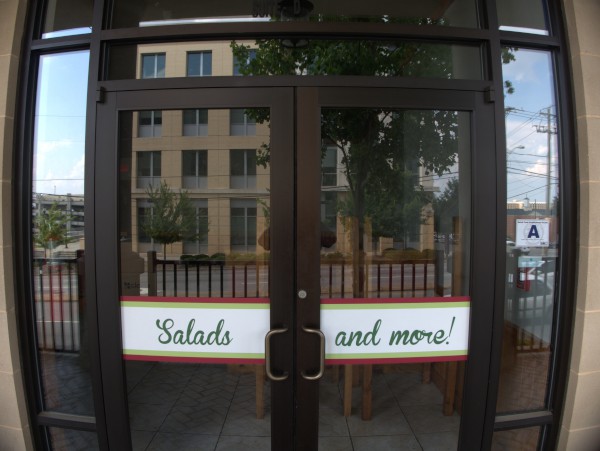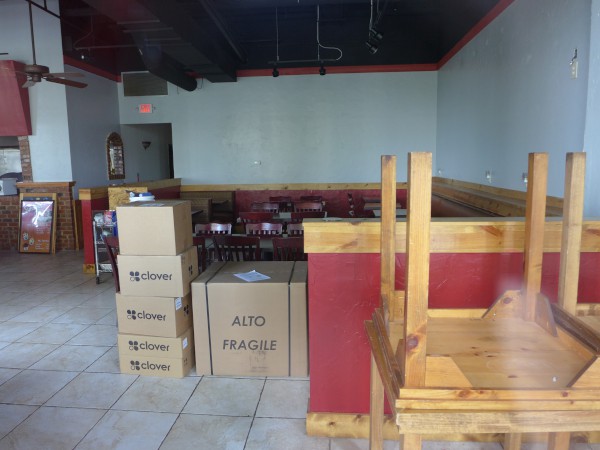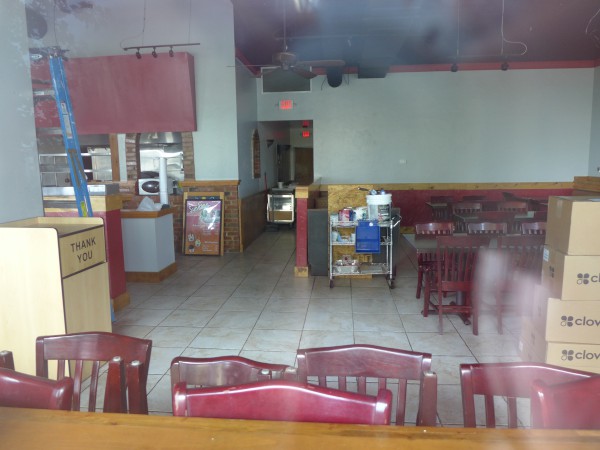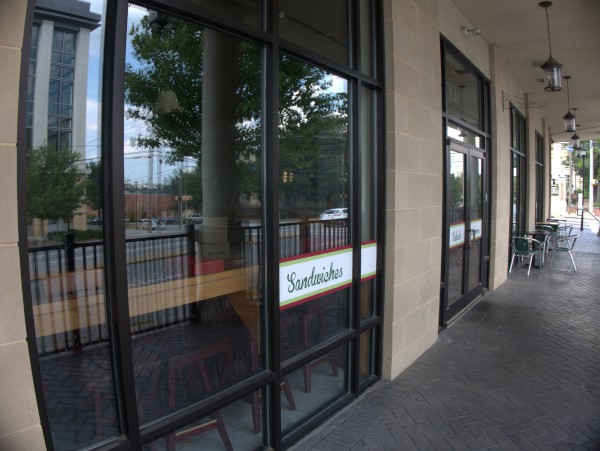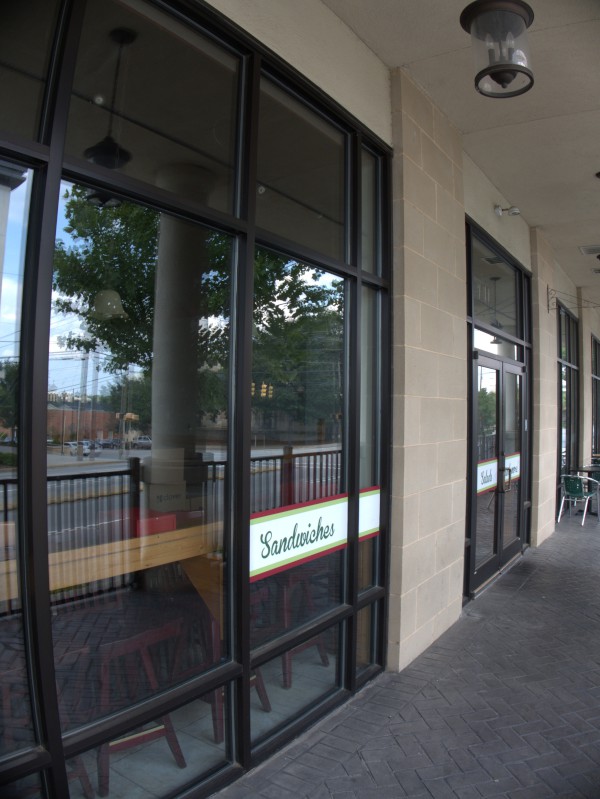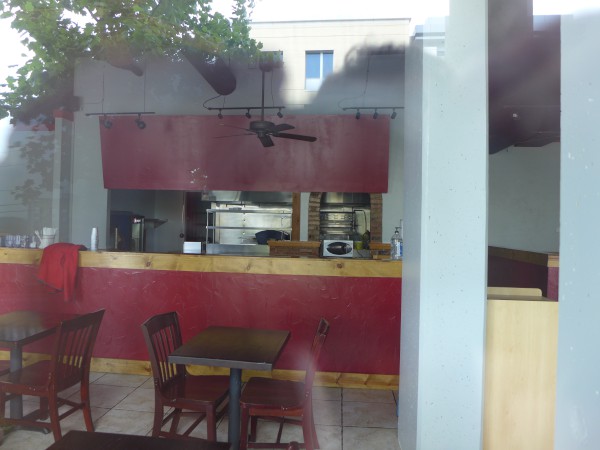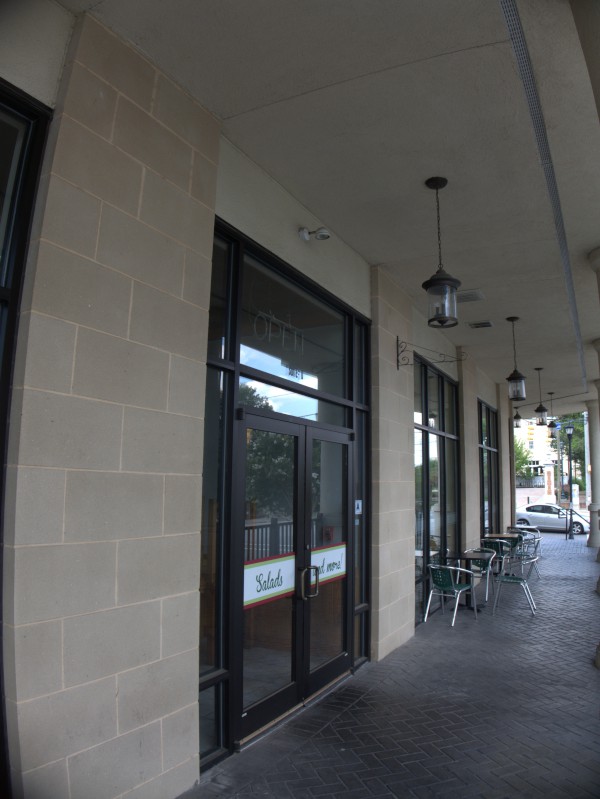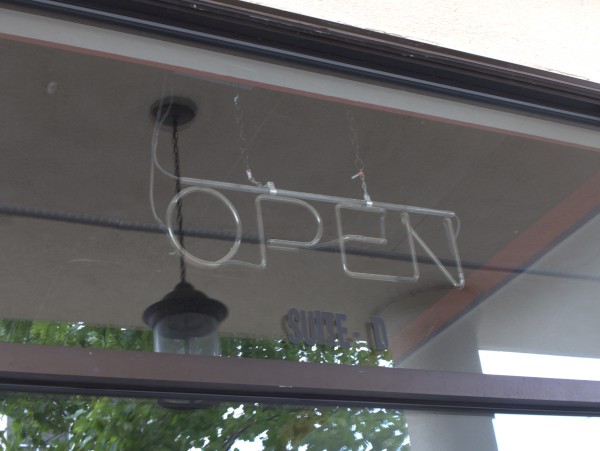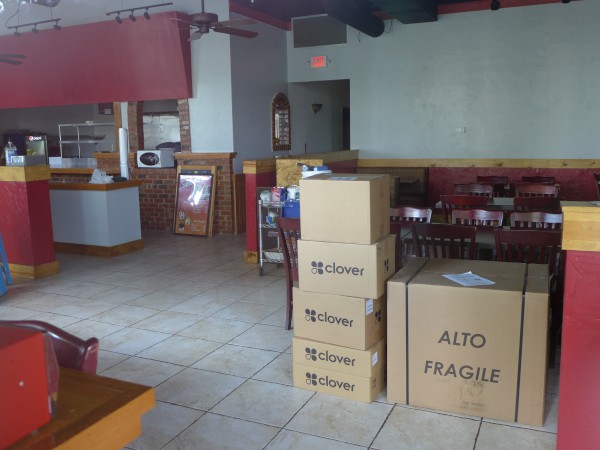 This place, by Yoghut in the Adesso building at the corner of Main & Blossom Streets was apparently a sister operation to Peppers House Of Pizza on Garners Ferry, and continued on several months after that one closed. If it were going to close, I guess the timing is not surprising. This building is right across from USC, and I imagine that anytime school is out is hard on the restaurants in this whole little strip (especially given the problematic parking for non-locals).
(Hat tip to commenter Payne)
Posted at 11:50 pm in Uncategorized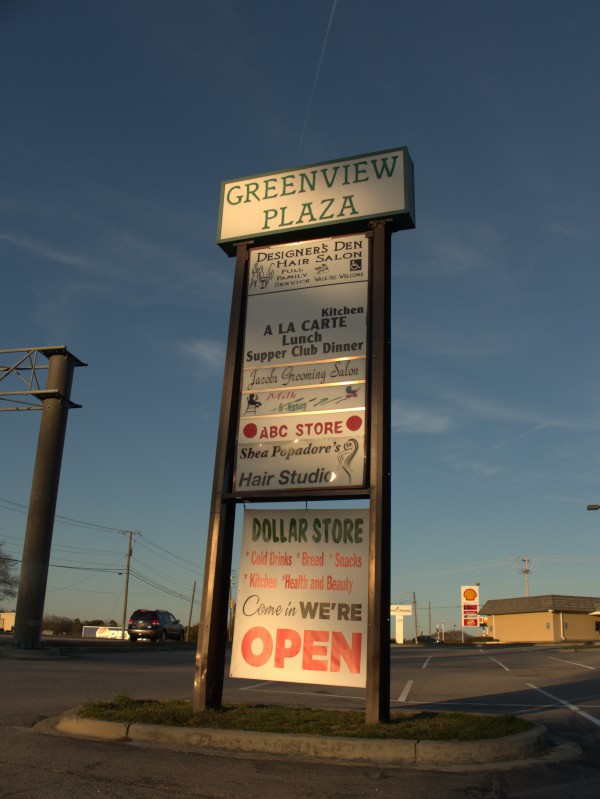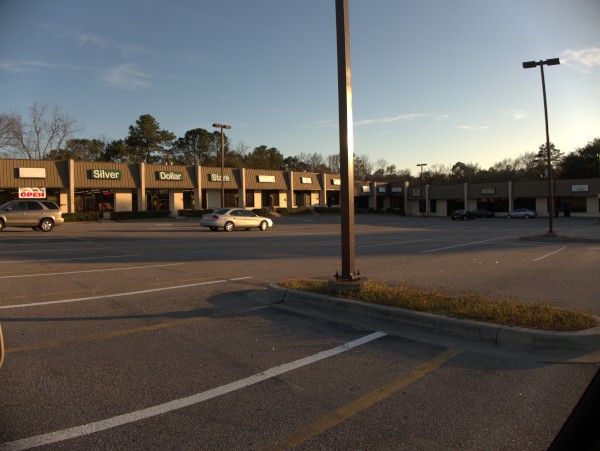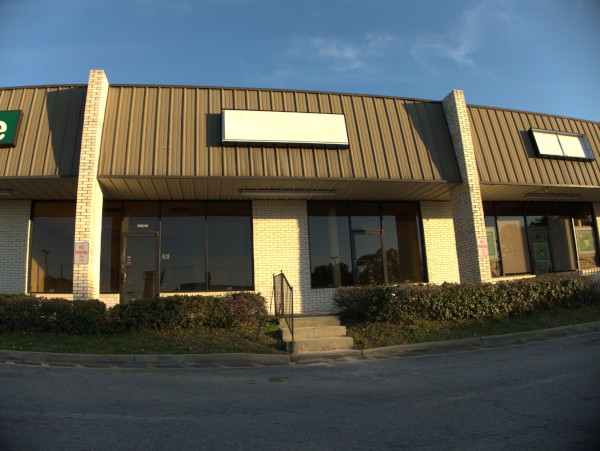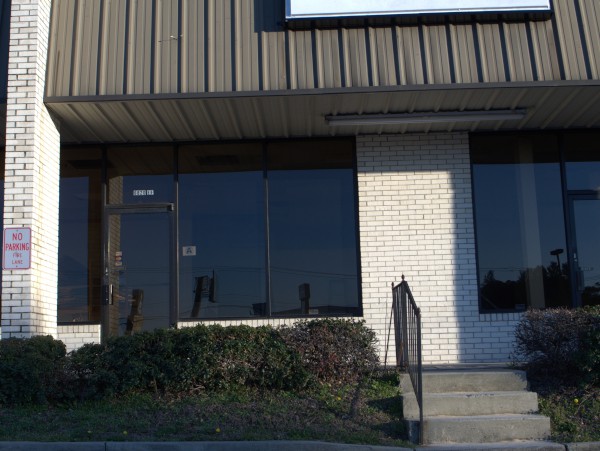 Anyone know what this restaurant in Greenview Plaza on North Main at Wilkes Road was? The plaza marquee isn't any help, and I'm not getting any definitive google hits on the address + suite numbers. (There is another restaurant/club in the plaza, which doesn't help).
UPDATE 1 April 2014 -- Based on commenter badger's ID (and picture, see the comments..) I have changing the post title from "Restaurant" to "Bert's Grill & Diner".
Posted at 1:31 am in Uncategorized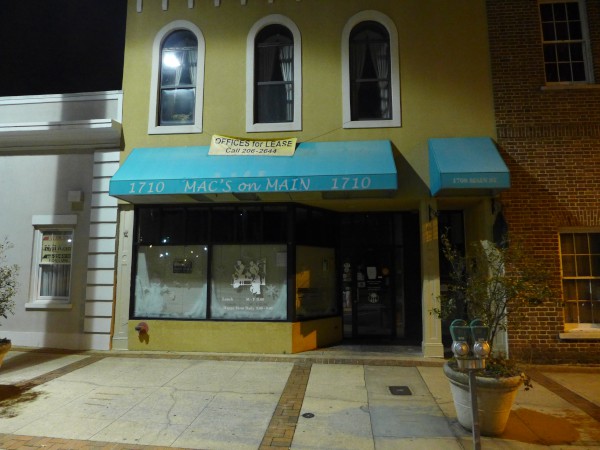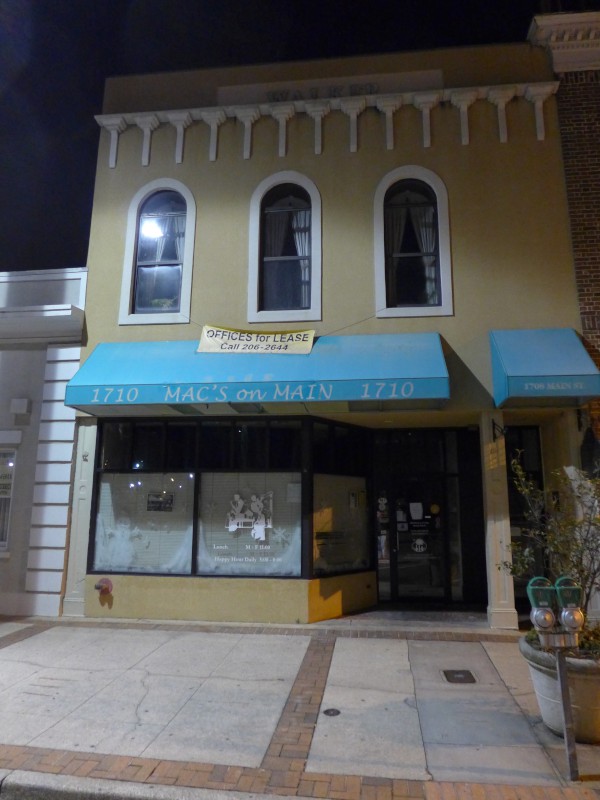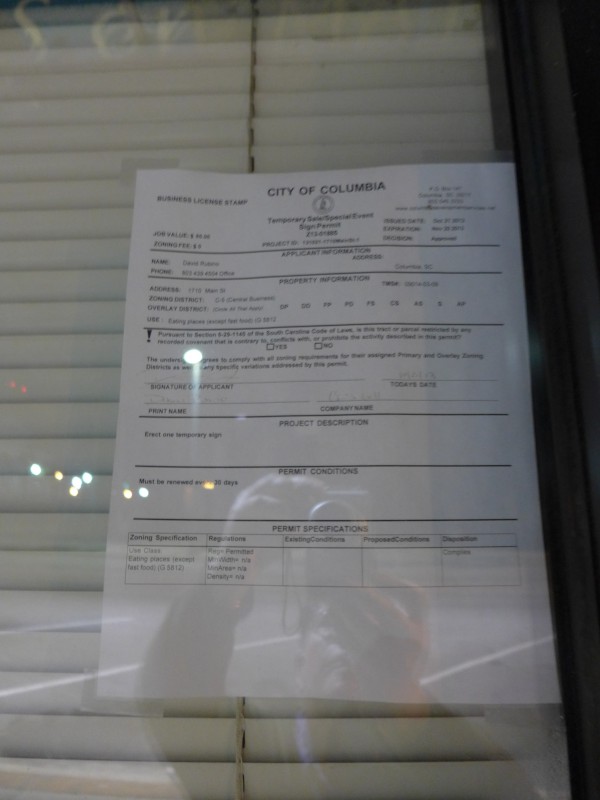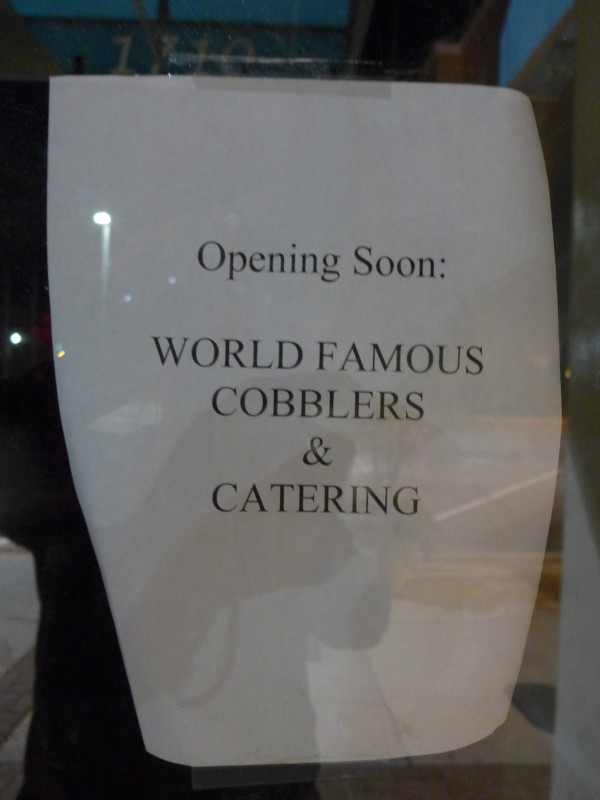 It looks like the follow-on restaurant to Macs On Main, CW's Grill has closed.
I was never actually sure that they had opened, as they never replaced the Mac's signage, but apparently they did, and it lasted a bit over a year.
The State story on the closing of Mac's mentioned that the owner wanted to concentrate on his cobbler business, and the sign on the door now proclaims Opening soon: World famous cobblers & catering, so it would seem that he must have kept ownership of the building.
And will, I presume, avoid this mistake: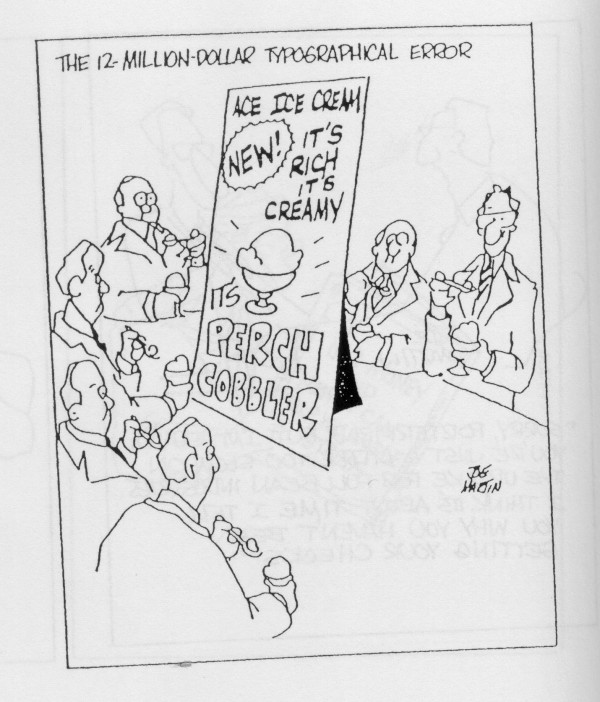 (Hat tip to commenter Homer)
Posted at 12:09 am in Uncategorized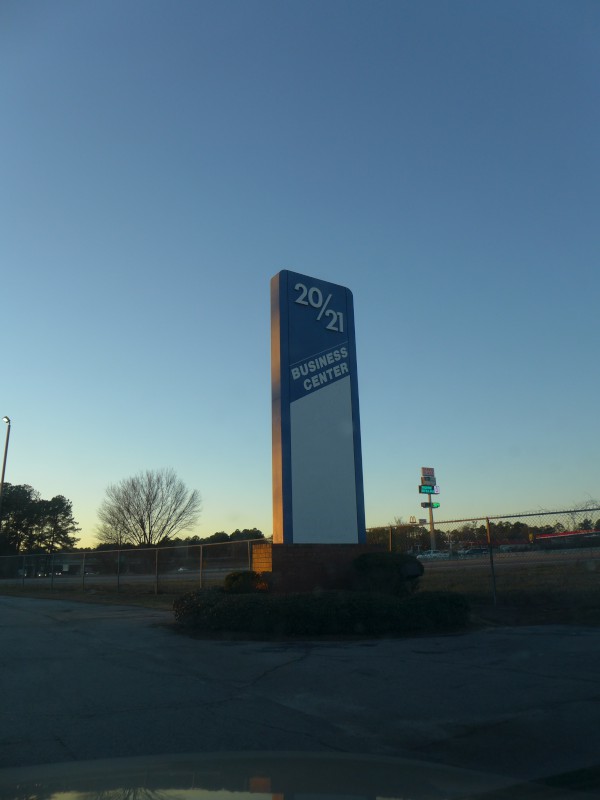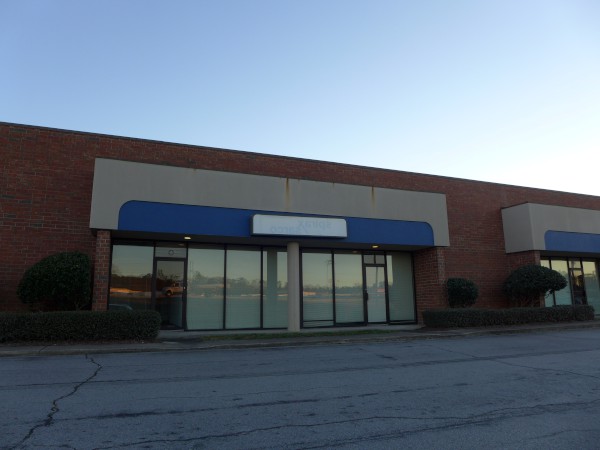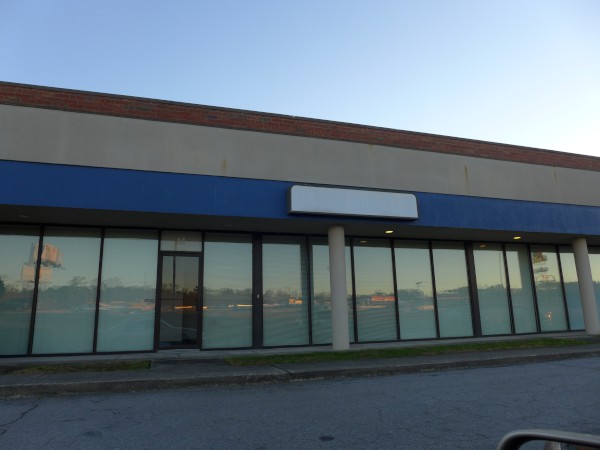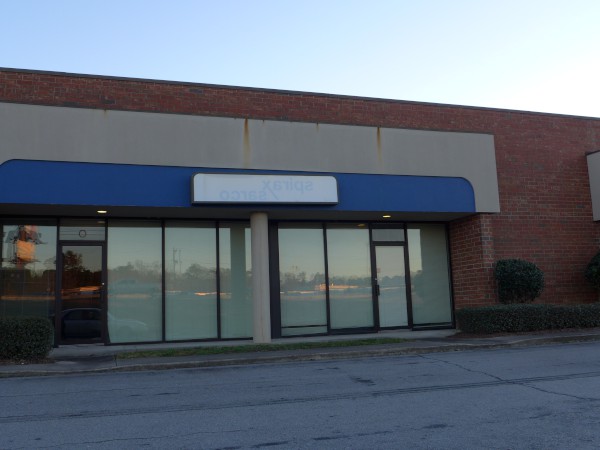 OK, let's enlarge that one and turn it around..

I had never been back in this little office/industiral plaza off of North Main/Wilson at the I-20 interchange. It's a bit hard to figure out how to get down in there at first, but once you do, the place is fairly non-descript, though it does seem to have a pretty high vacancy rate. I can't find an actual street address, but the over all complex is 20/21 Business Center.
From what I can tell, Spirax Sarco is a steam technology company that moved to SC from Allentown after a union dispute back in 1998. Then in 2011, they bought a building in Blythewood and are now located there.
Posted at 12:35 am in Uncategorized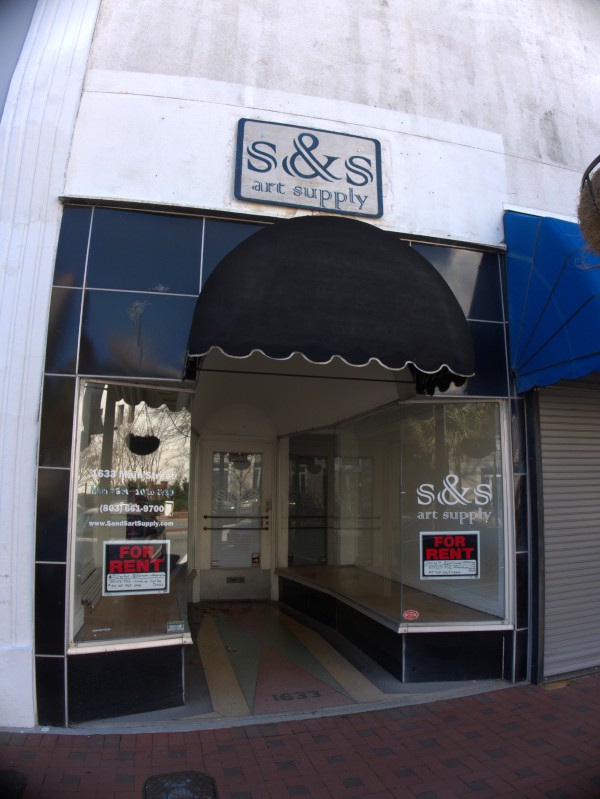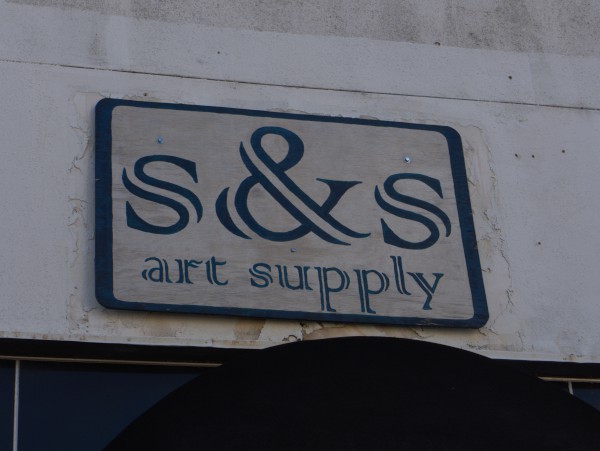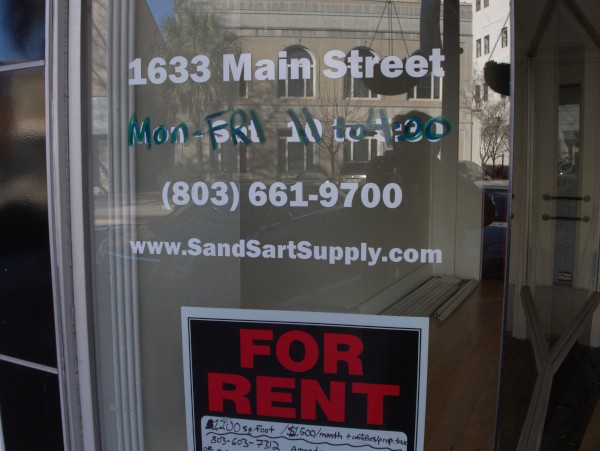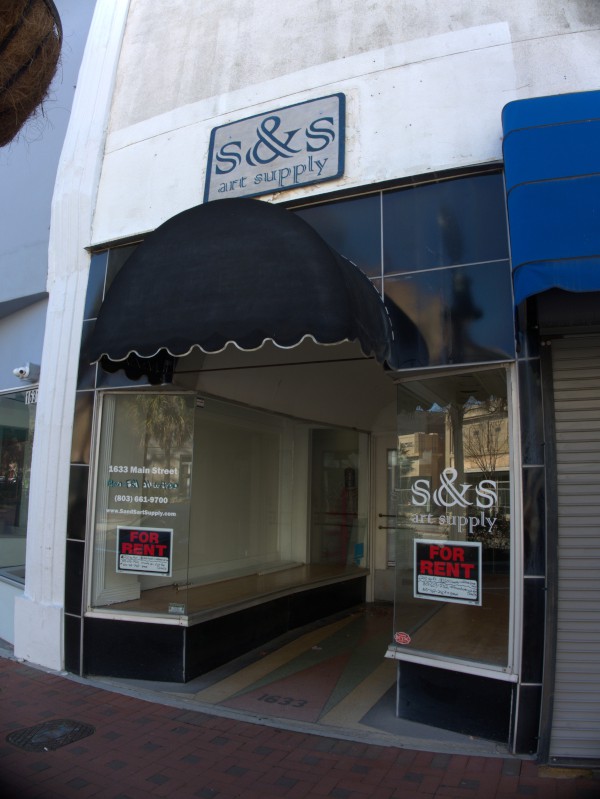 S & S moved from Rosewood to Main a few years ago, and set up shop in the Mast block. Unfortunately, if I recall a couple of articles about the place correctly, the volume of people willing to come to Main Street to purchase art supplies just wasn't there, and they closed the shop with the year.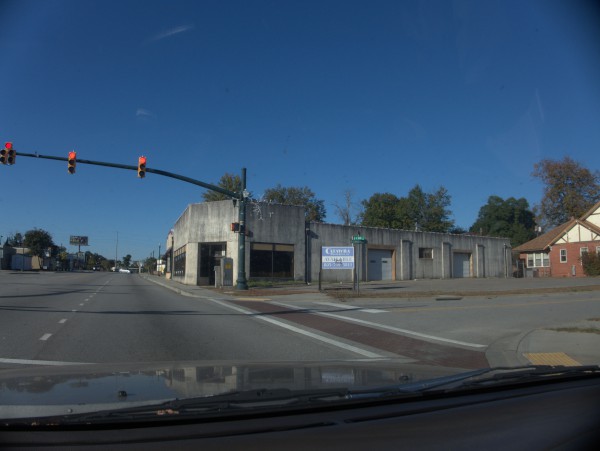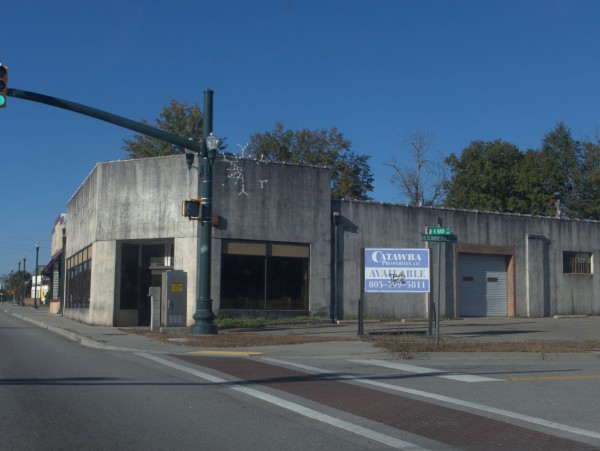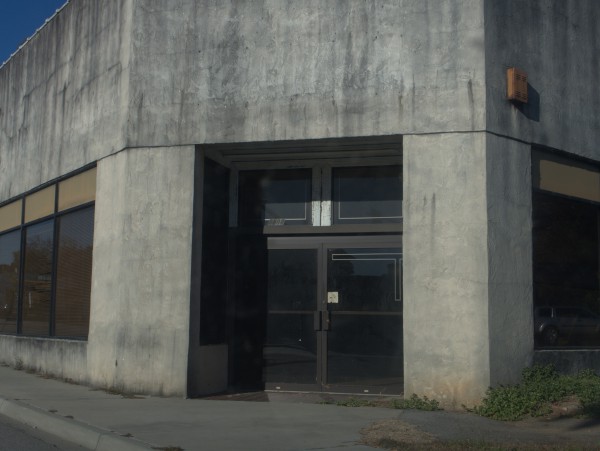 LoopNet says this building at the corner of North Main & Summerville Avenue was a grocery and dates from the early 1940s. I'm pretty sure it hasn't been a grocery in my memory, but I can't bring to mind anything that it *was* either.
I have to say it's kind of a grim looking building. Perhaps it would look more cheerful with fresh paint, but I don't think so.
UPDATE 9 June 2016 -- Now Royal Priesthood Ministry Center: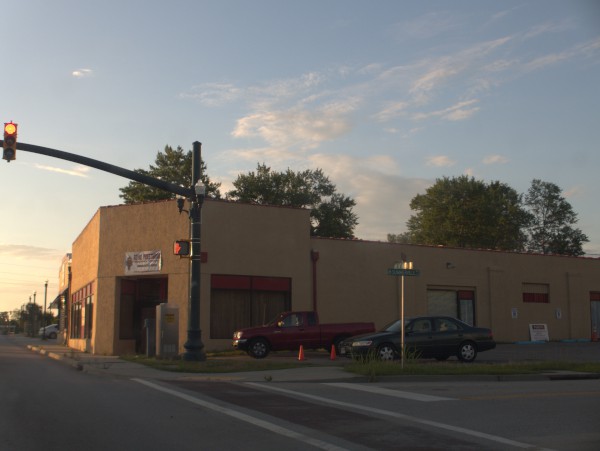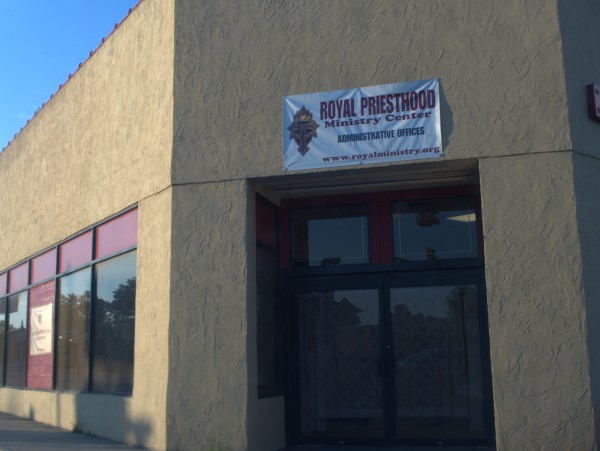 Posted at 1:09 am in Uncategorized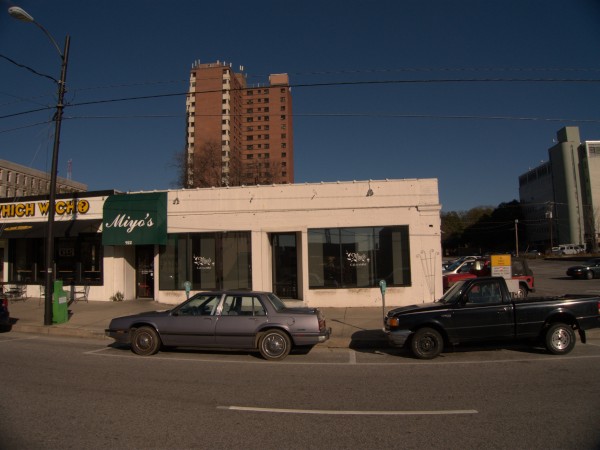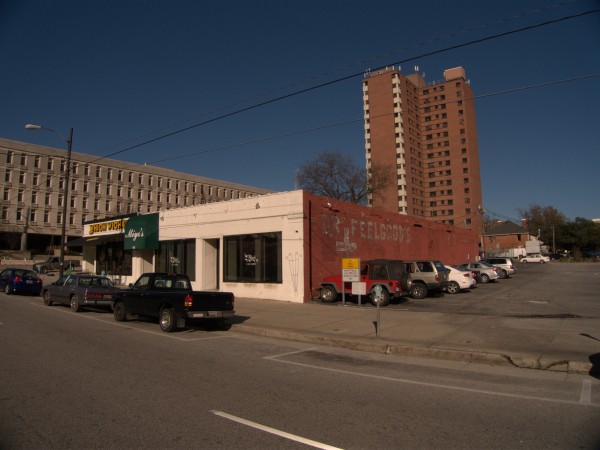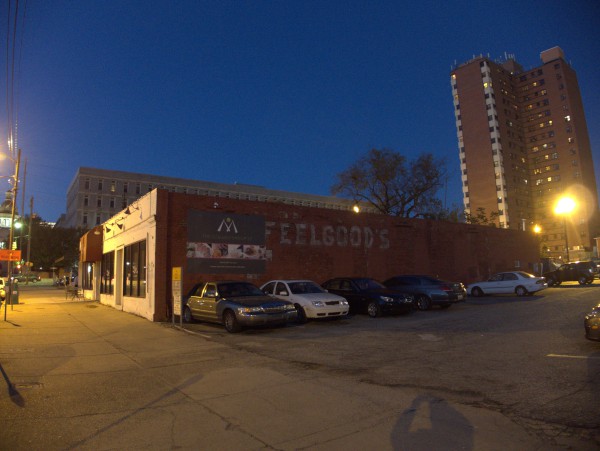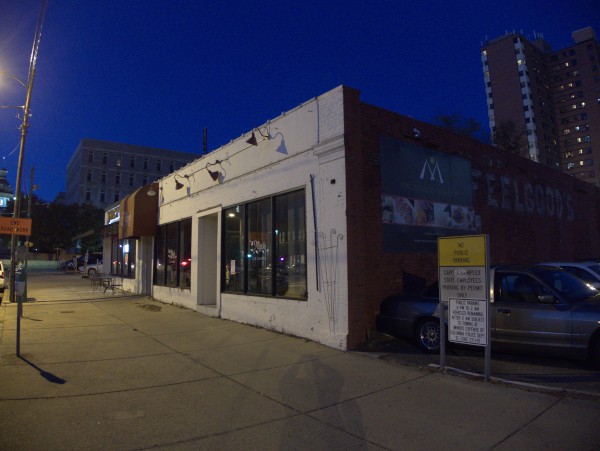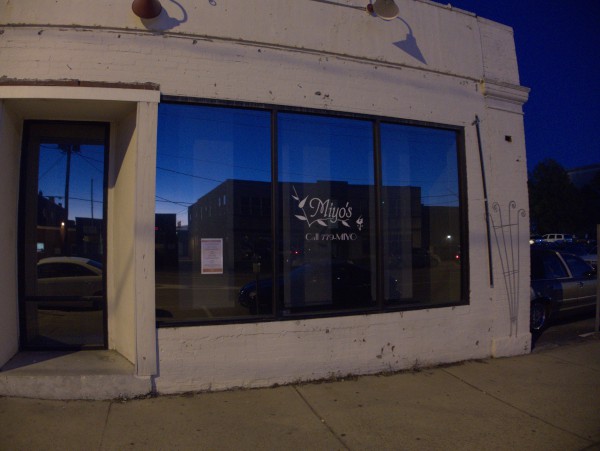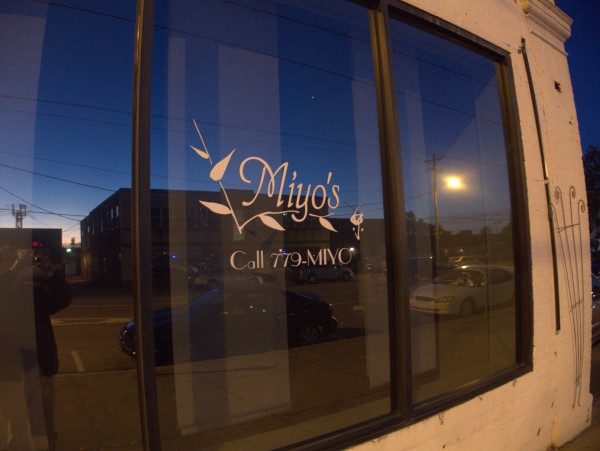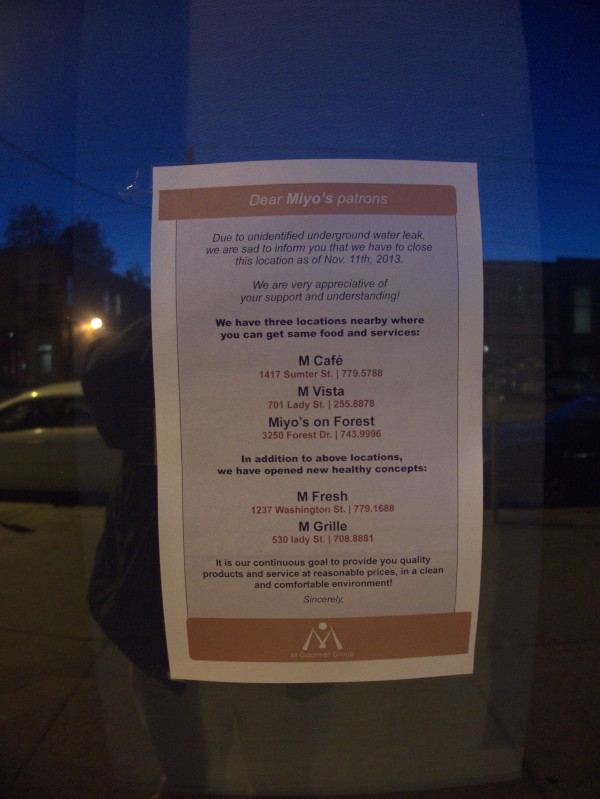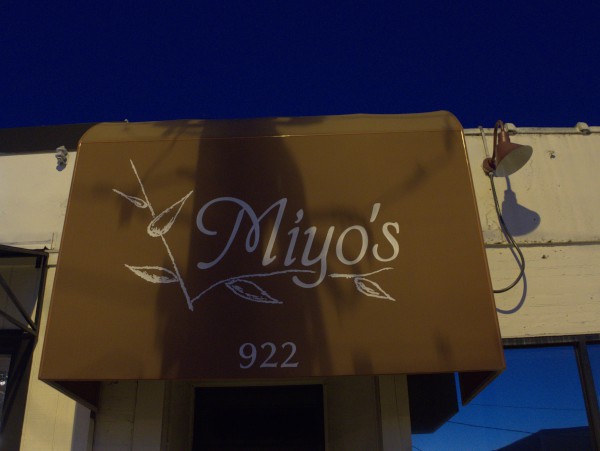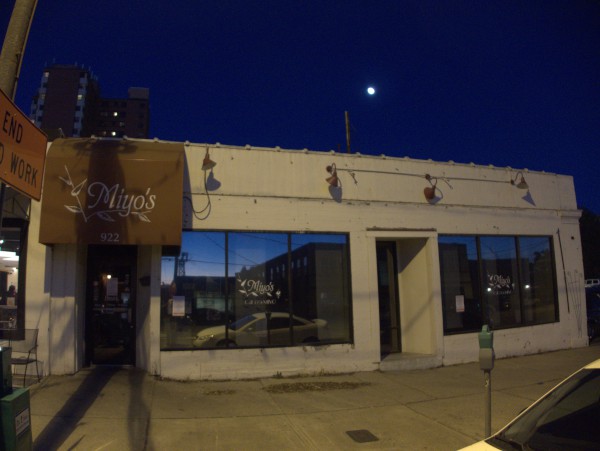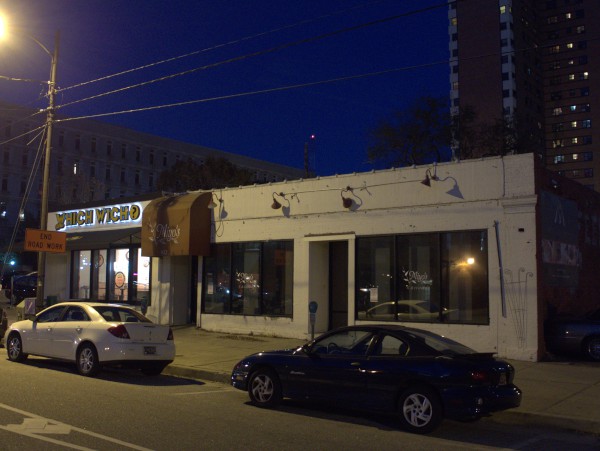 The original home of the Miyo's empire, Miyo's On Main (in the old Dr. Feelgood's building) closed this month. The closing sign cites ongoing plumbing problems, but you have to think that was probably just the final straw.
I don't know that it is a direct replacement for this location, but Miyo's is building a new restaurant at the old Stean 'n Shake spot on Columbiana Drive. (Though as of yet they don't seem to have broken ground for that).