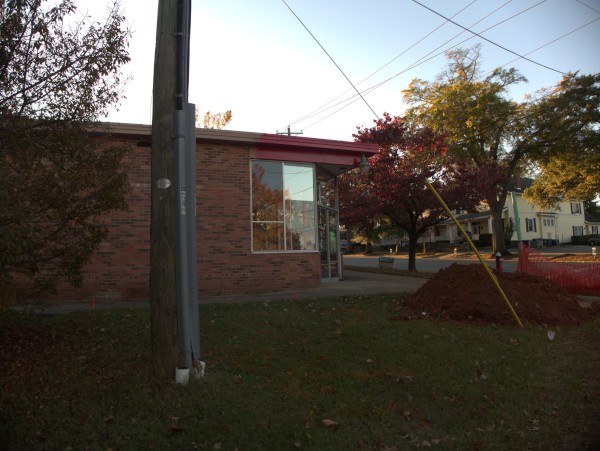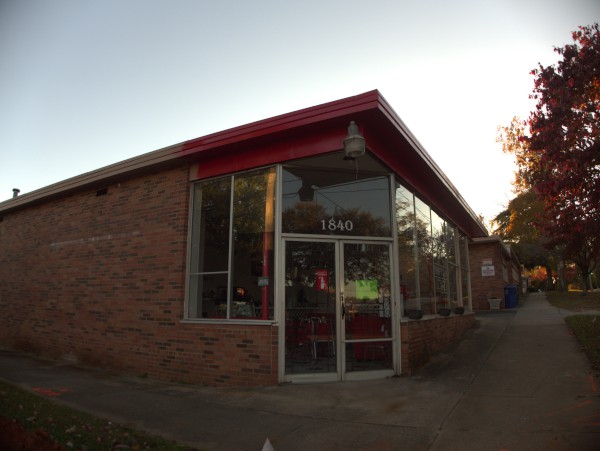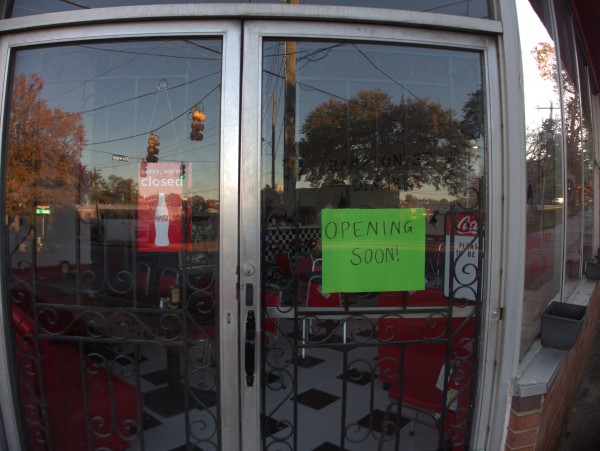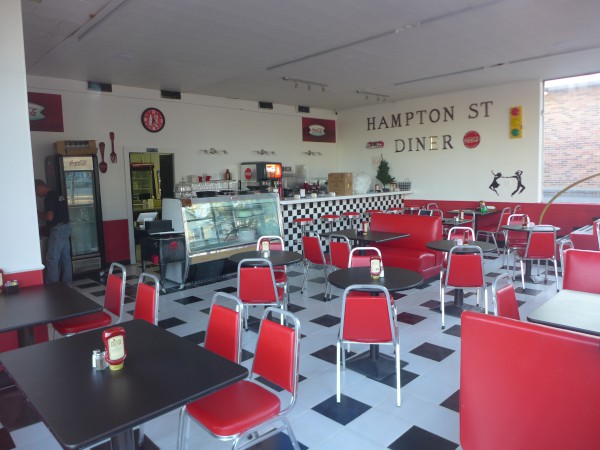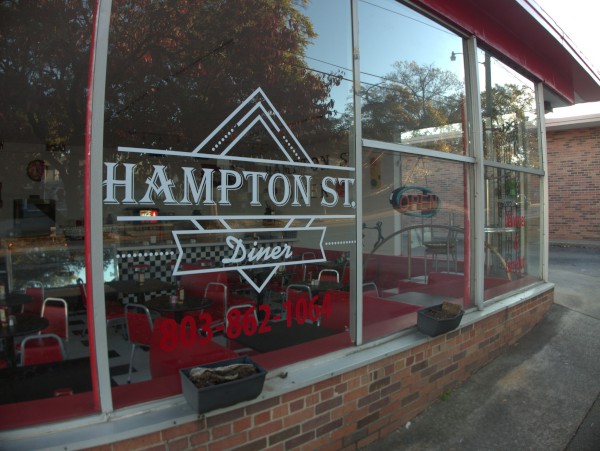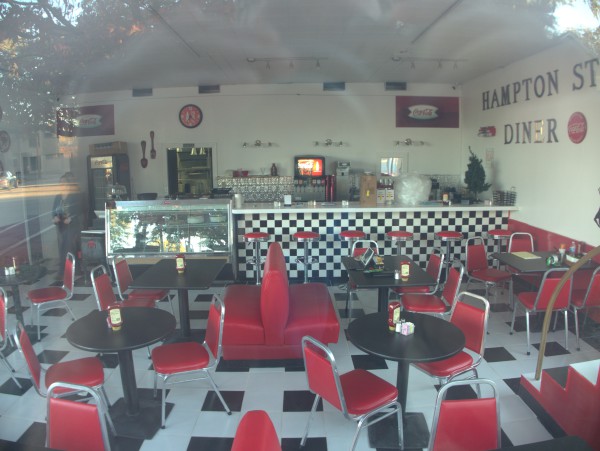 This little home-cooking restaurant had been on this corner since 1991. (Before that, the place was a sandwich shop, and before that, a pharmacy). According to this article in The State, the owner decided, with regret, that it was time to retire.
By the time I got around to taking these pictures, I was surprised to find the place setting up as a new restaurant, the Hampton Street Diner. In fact, I was surprised enough that when there were actually people inside, I could only think of a few words to introduce myself and ask a few inane questions about the opening date and format, not even getting a web site or menu. There's a reason I take pictures of empty buildings rather than talking to people..
Luckily, The Free Times has it covered here: The place is now open, has a '50s' theme, and is serving breakfast & lunch with local delivery available.
And, if you are ever get too comfortable with using google as a source, just google "nathan's hampton street":
Brooklyn-born fast-food chain offering signature hot dogs, fries, burgers & more.
2 Responses to 'Nathan's, 1840 Hampton Street: 7 April 2017'
Subscribe to comments with RSS or TrackBack to 'Nathan's, 1840 Hampton Street: 7 April 2017'.
Leave a Reply