Archive for the 'Bower Parkway' tag
Posted at 12:28 am in Uncategorized
I first wrote about this building when it was LulaBelle's: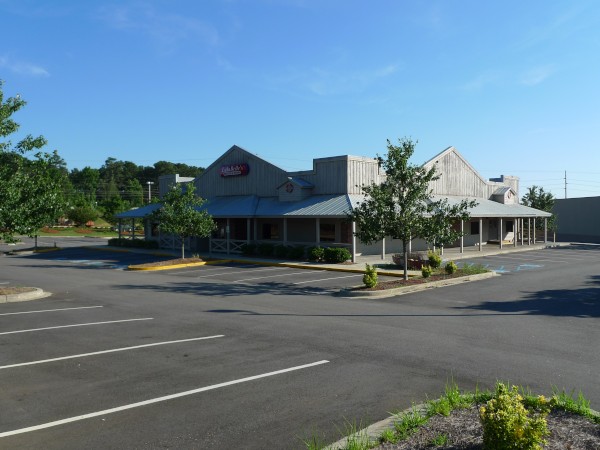 and before that, it was a Roadhouse.
Since it became a Hudson's, I had reports of its closing a couple of times, apparently because it does not open on Mondays or Tuesdays, and people would drive by and see no cars there.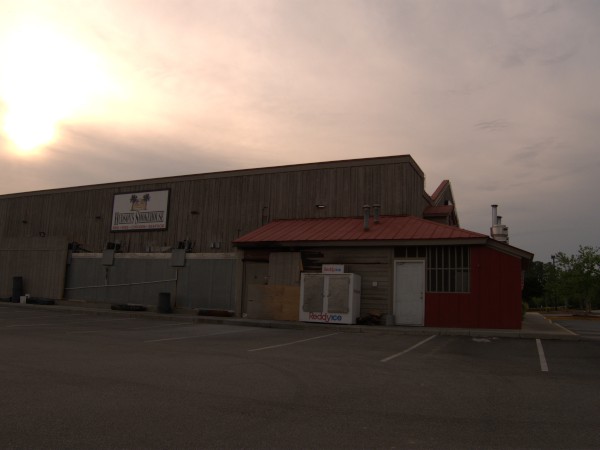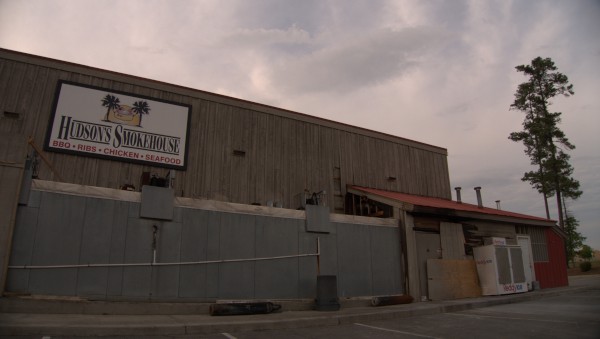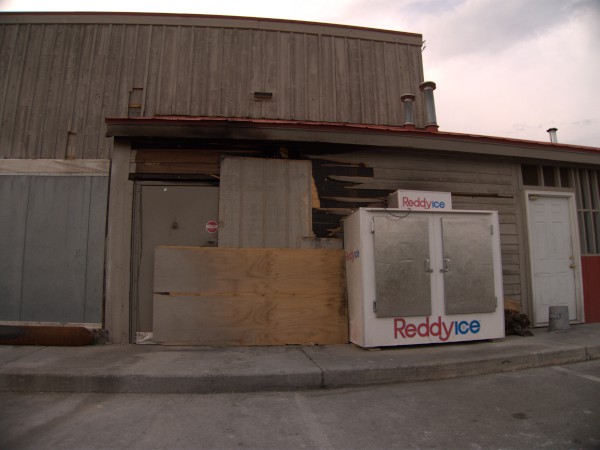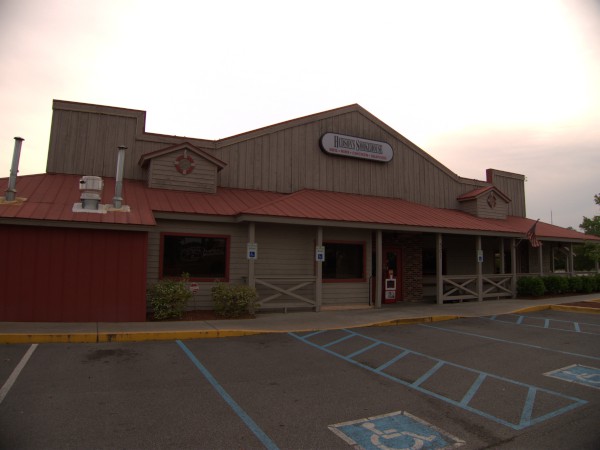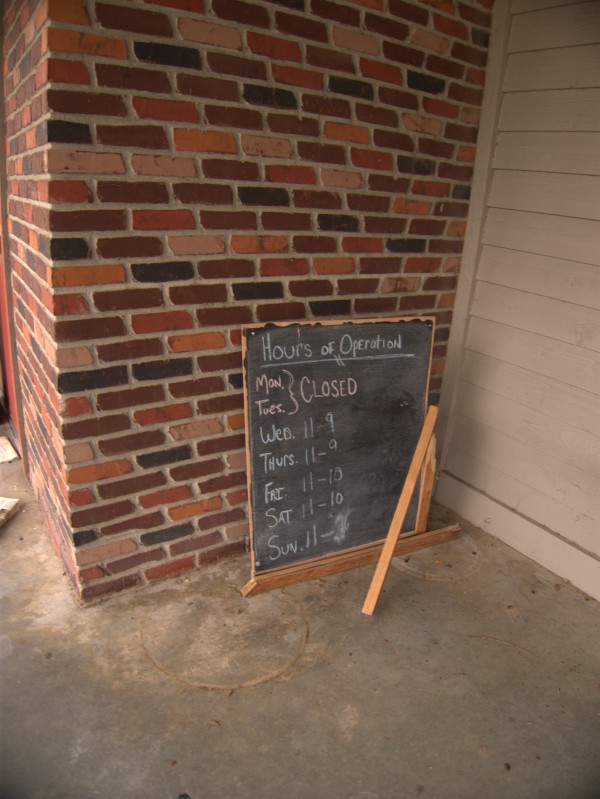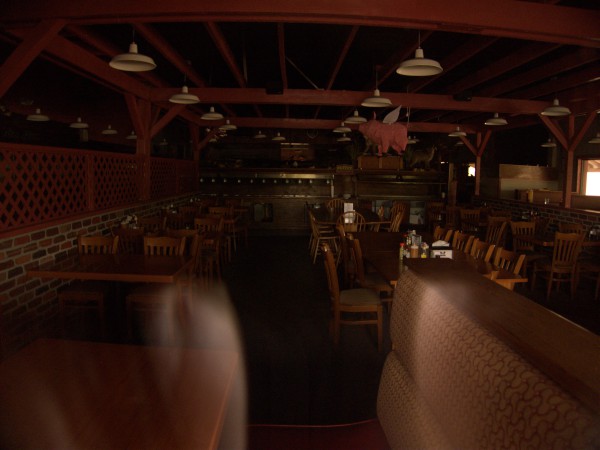 As WIS reports a fire broke out on 6 April, closing the place for real, if presumably only on a temporary basis, though interestingly when I went by, there was no signage estimating a re-opening date, or indeed noting anything -- even the chalkboard noted only normal hours.
UPDATE 17 May 2011 -- Well, they have a sign up now with a little more information: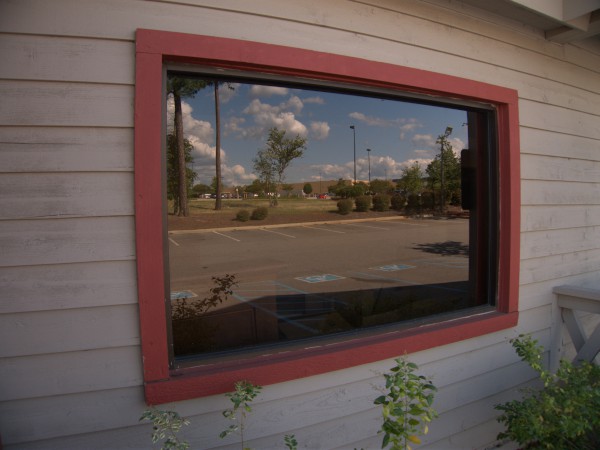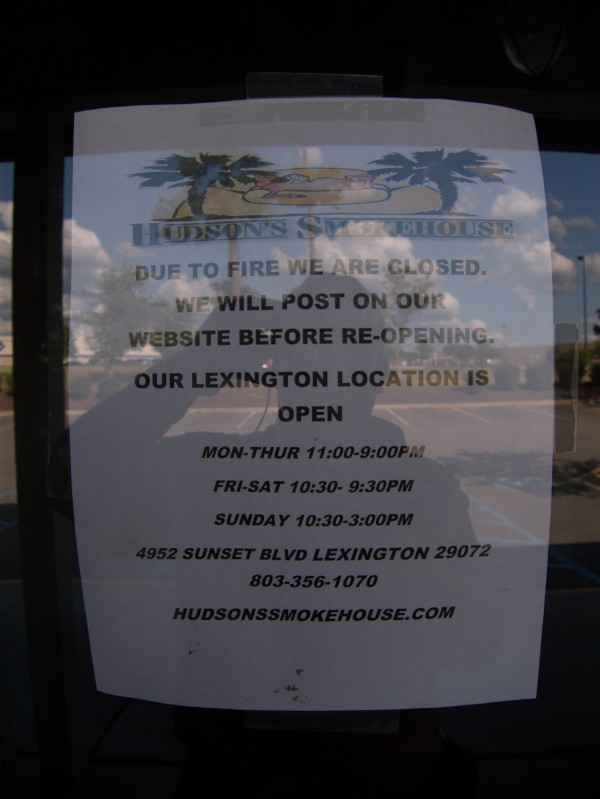 UPDATE 24 October 2013: As commenter Andrew points out, the property has been sold and the closing is clearly no longer "temporary", so I have taken that tag off the post title.
UPDATE 13 December 2013 -- Well, this place has been demolished: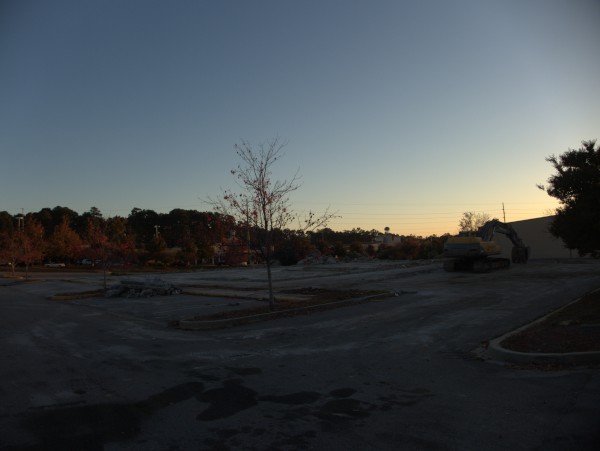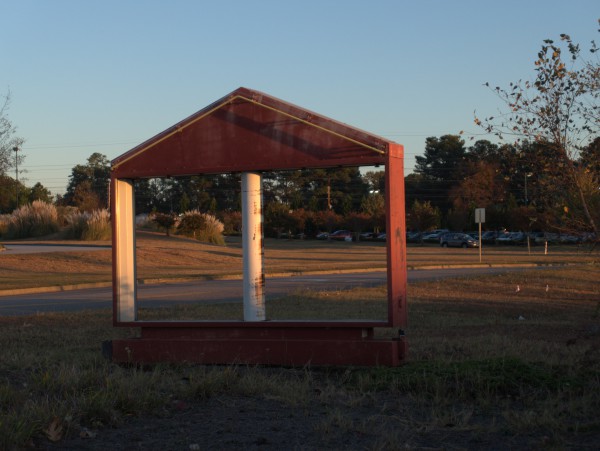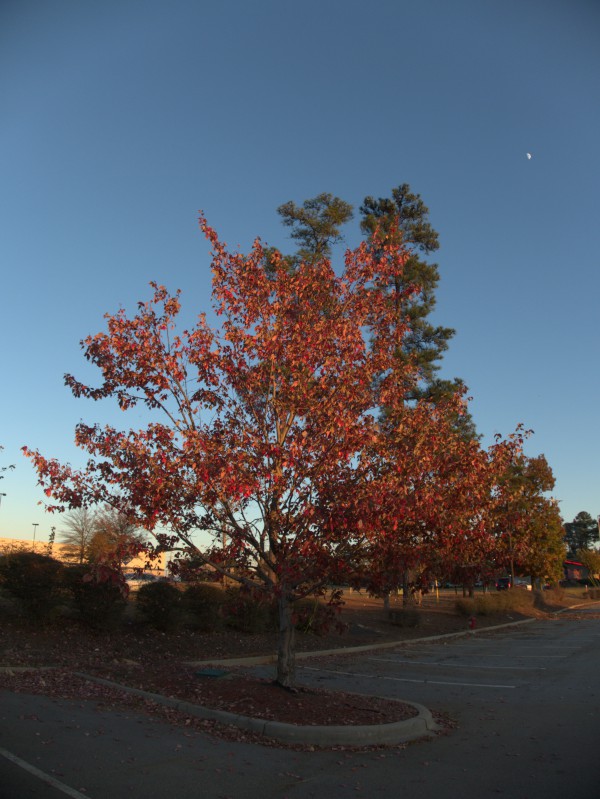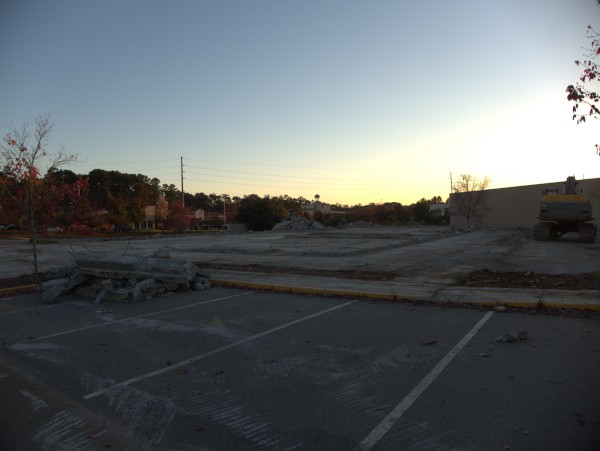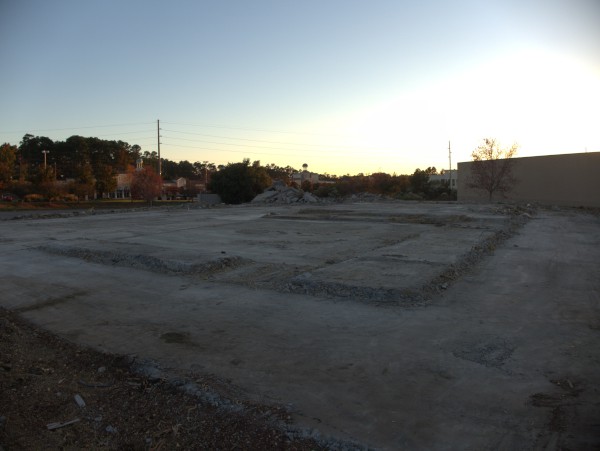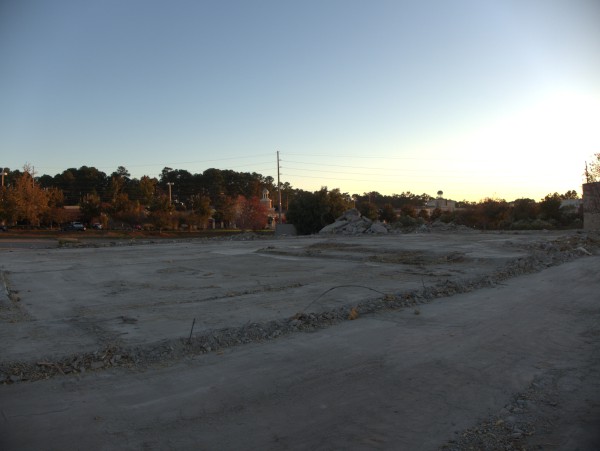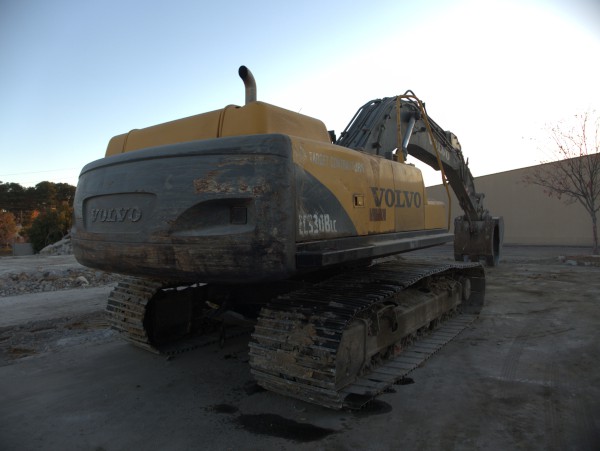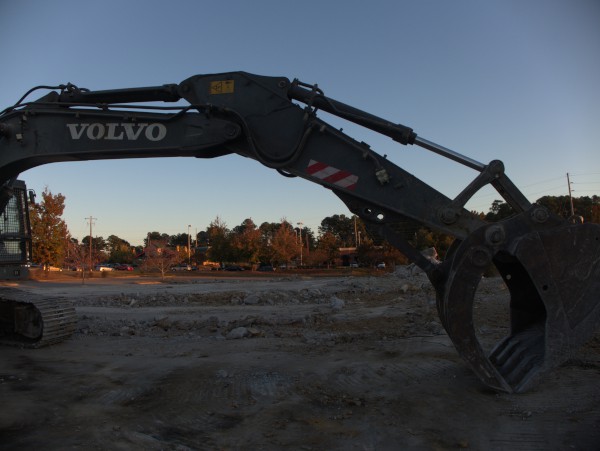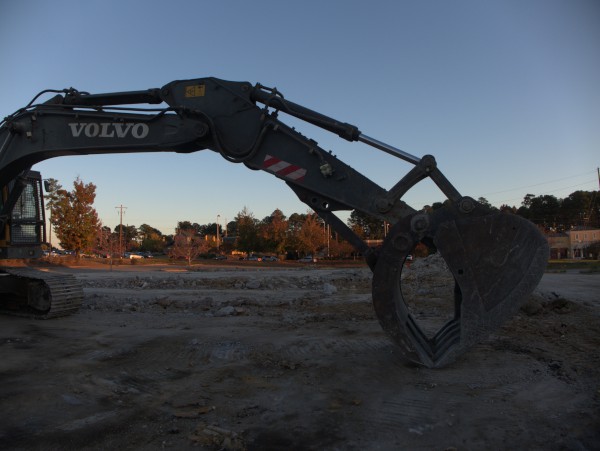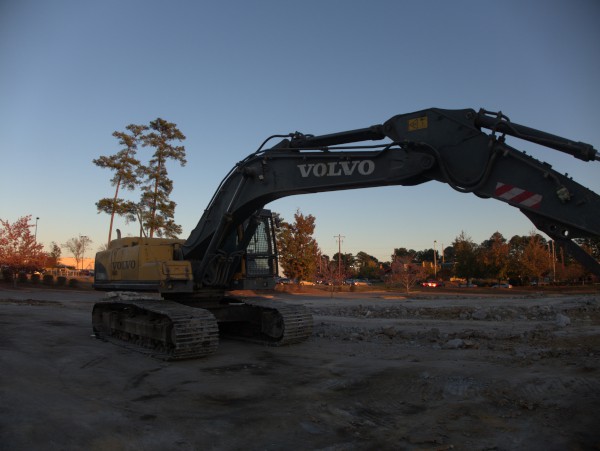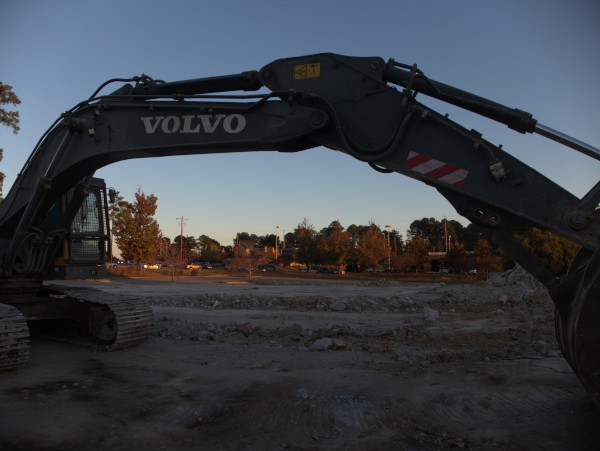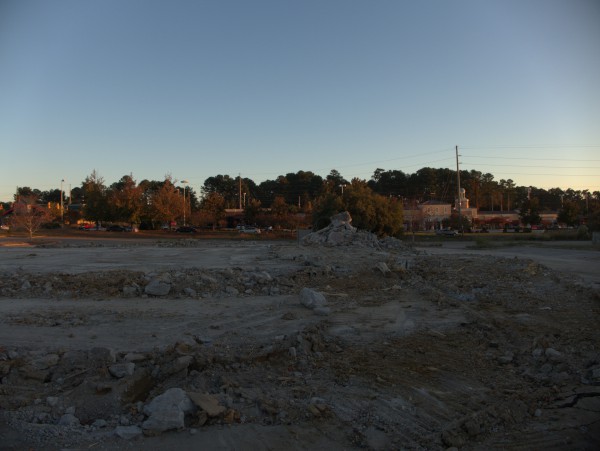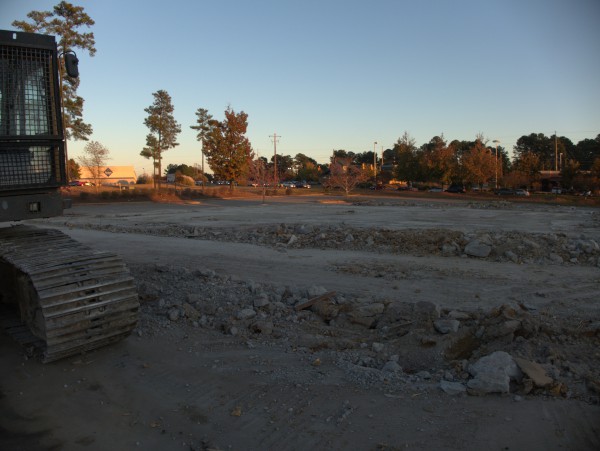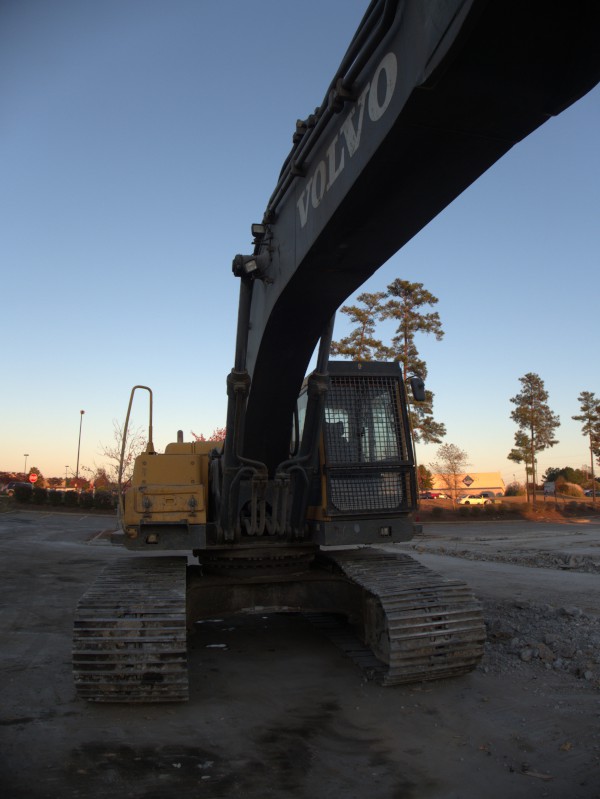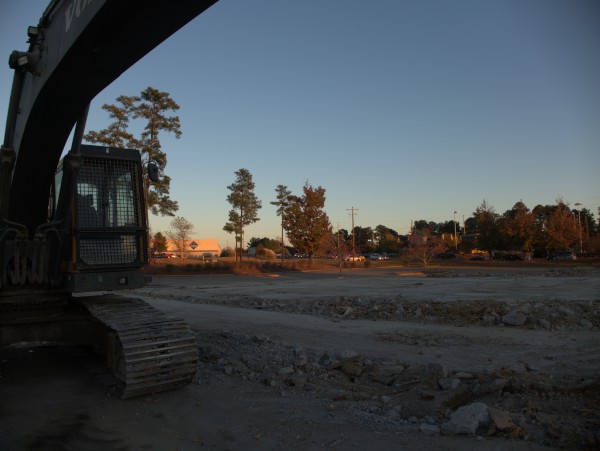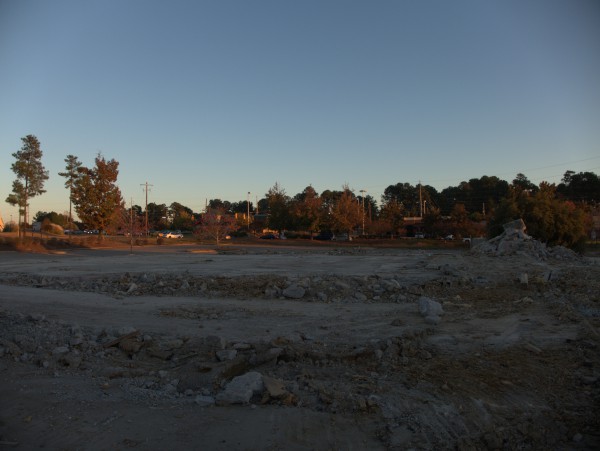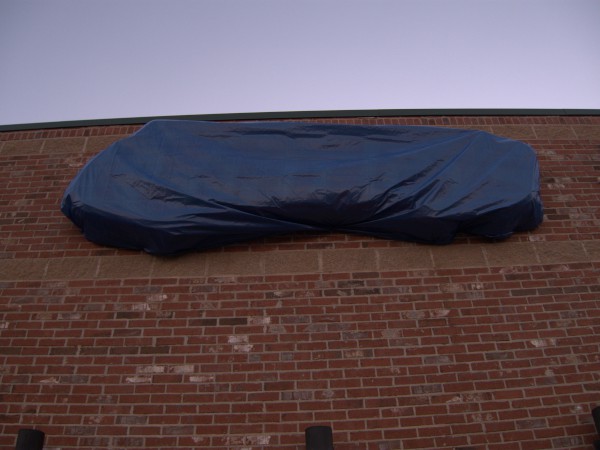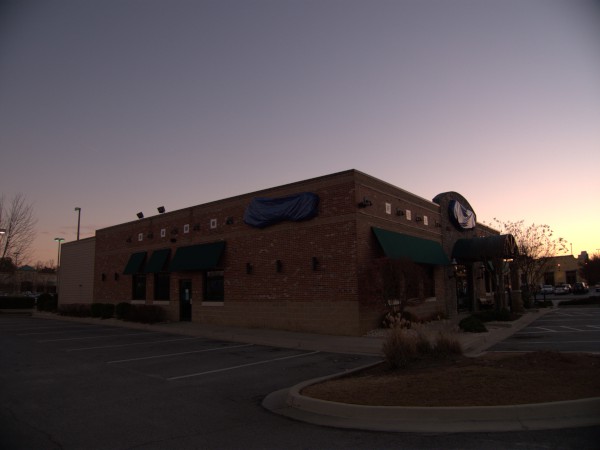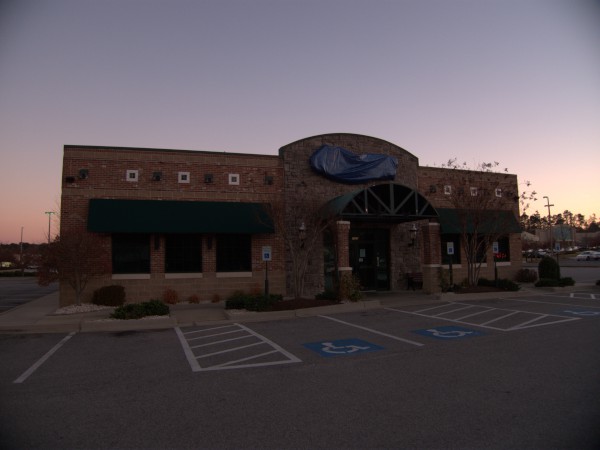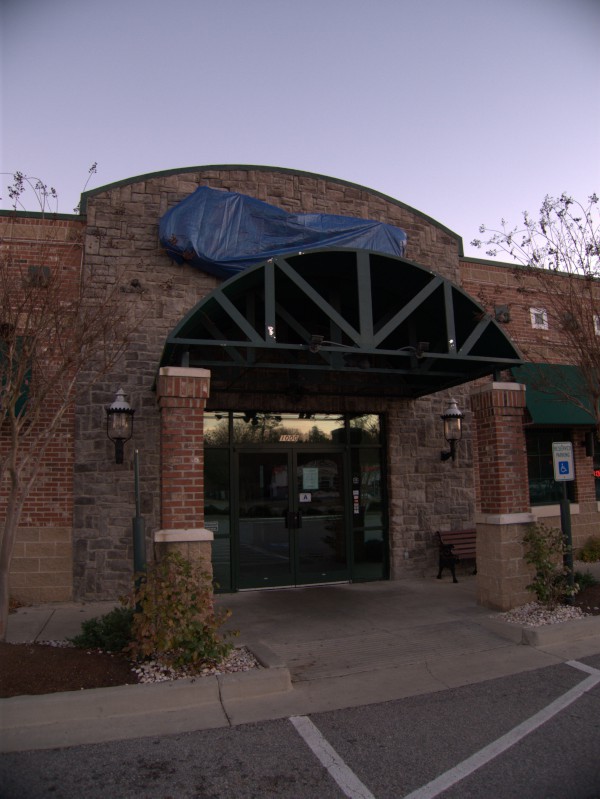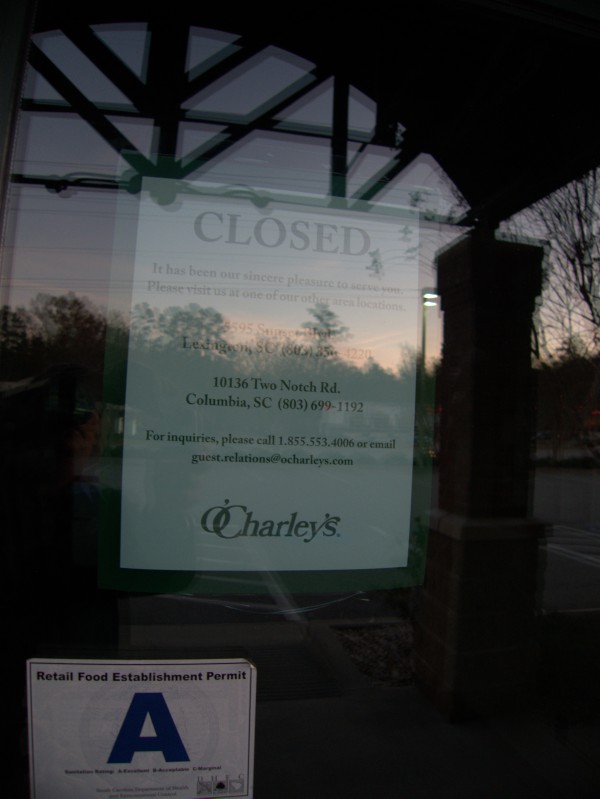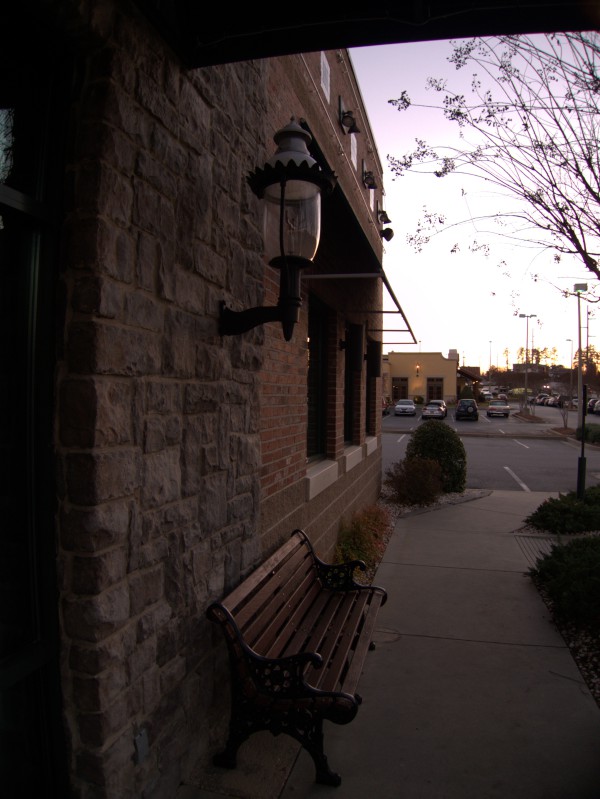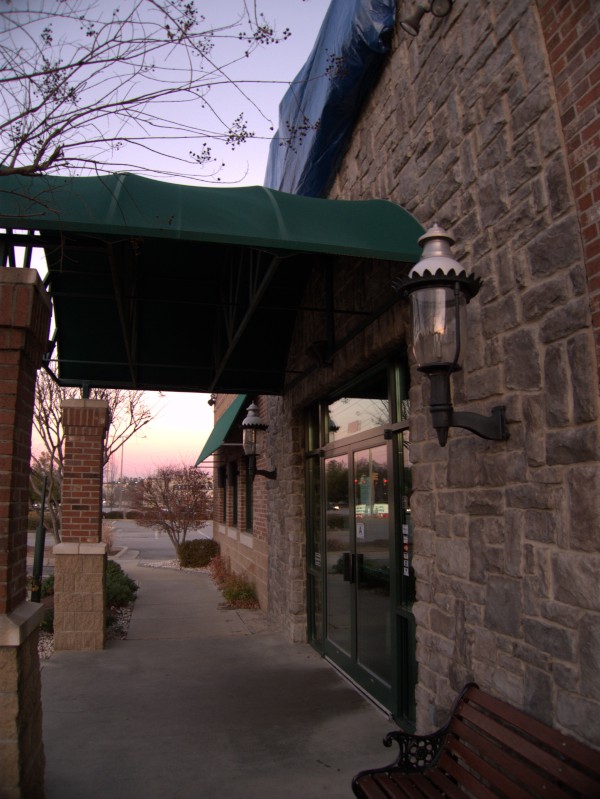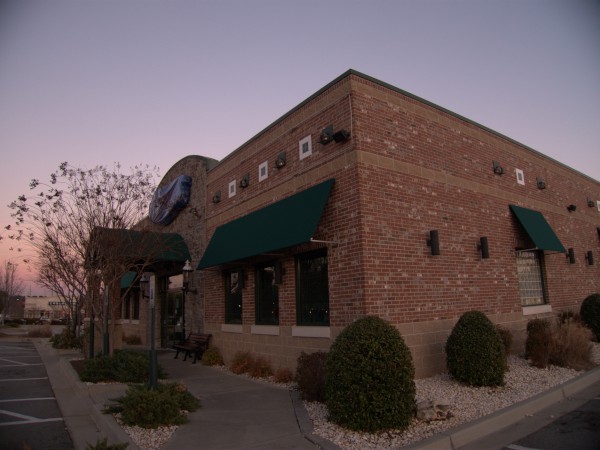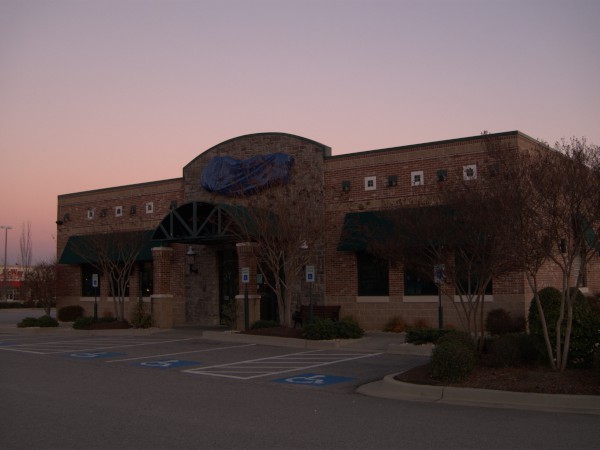 When I heard about the closing of the Harbison O'Charley's, my first thought was that I hadn't remembered one was over there, and my second thought was: Why Would I Go To O'Charley's?.
In fact it's always seemed to me to be a pleasant enough place without any real "hook" to get me in. I went to the one at Columbia Mall several times, and the one in Augusta at least once, and basically recall only that they had pretty good chips & salsa and burgers.
Interestingly (or not) this one closing made me try the one on Two Notch again -- I got in there, and found that a) they didn't have the chips & salsa anymore, and b) they were out of hamburgers. I had never heard of that before!
The State says that this one shut when the company
closed 16 underperforming stores Monday.
and that
The Harbison location was the only one in South Carolina to close.
(Hat tip to commenter William)
UPDATE 17 July 2011 -- work on the building and facade for the conversion to a Buffalo Wild Wings is ongoing: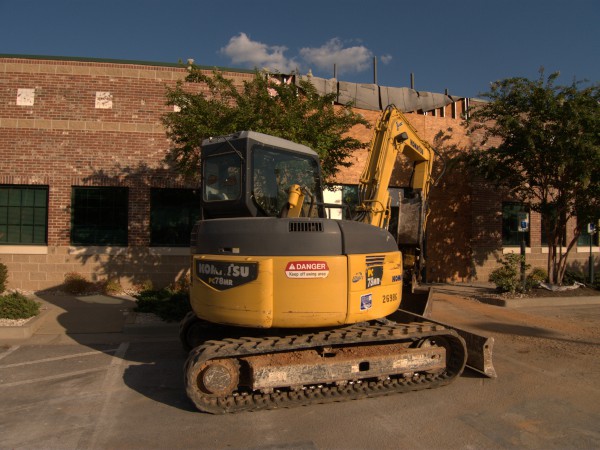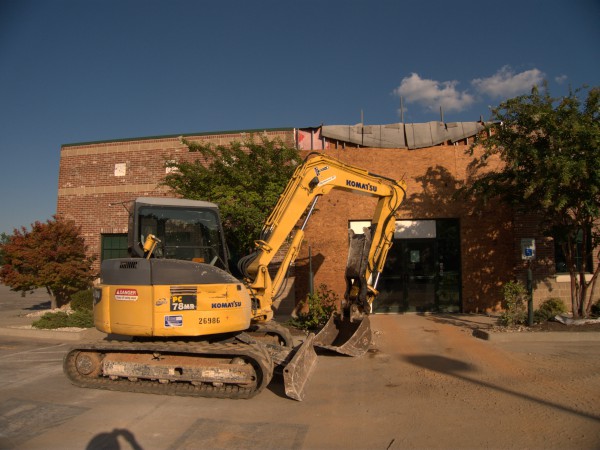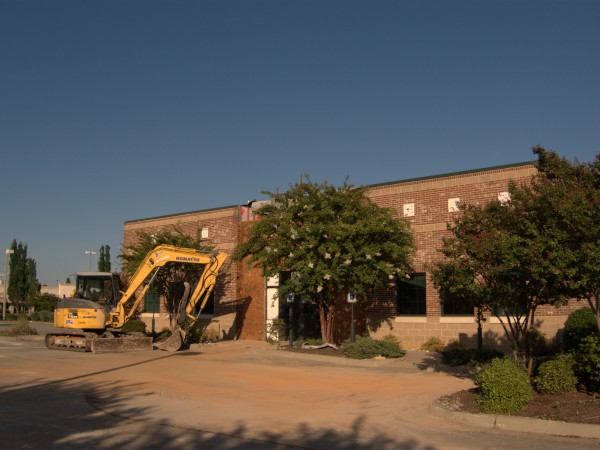 UPDATE 24 September 2011 -- They're getting close.. and have certainly changed the look of the building!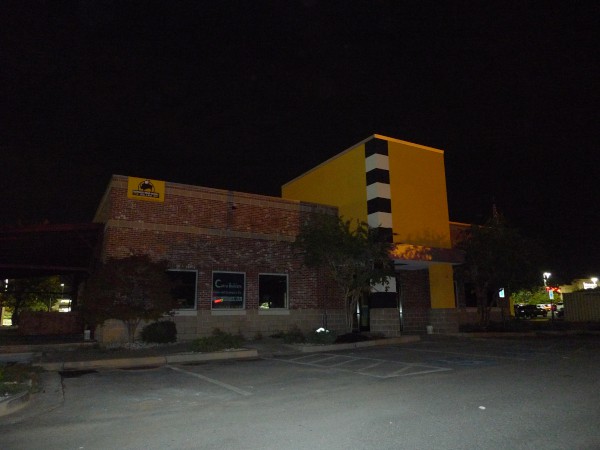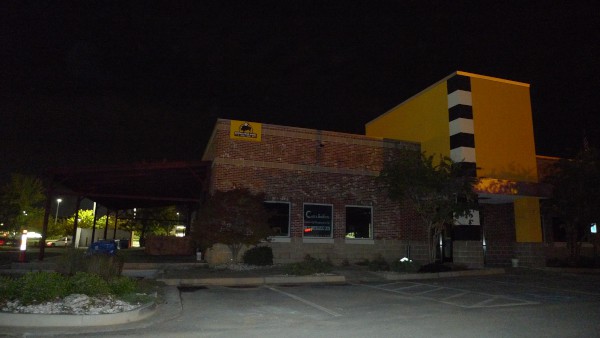 UPDATE 31 October 2011 -- As commenter Andrew has already noted, it looks like they're set to open on 7 November 2011: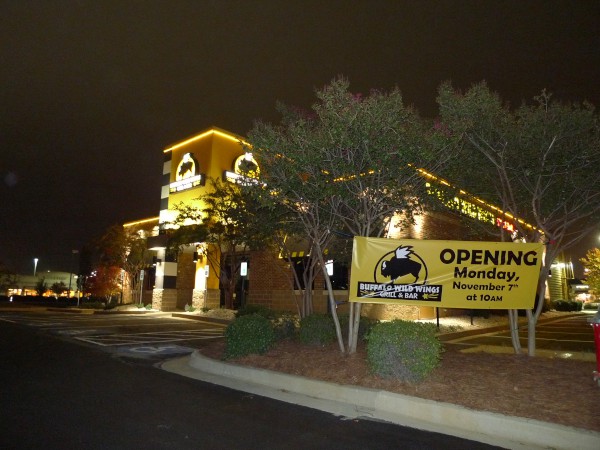 UPDATE 19 August 2022: Updating tags and adding map icon.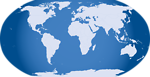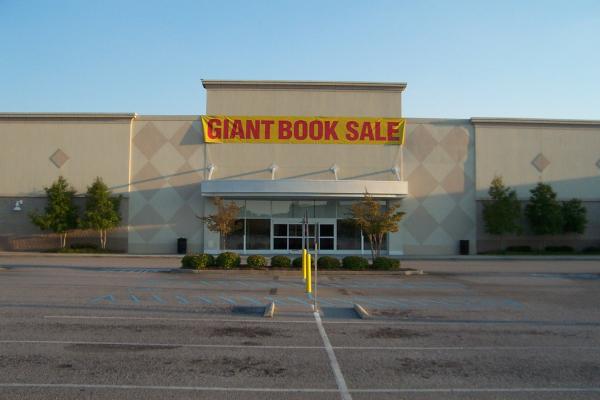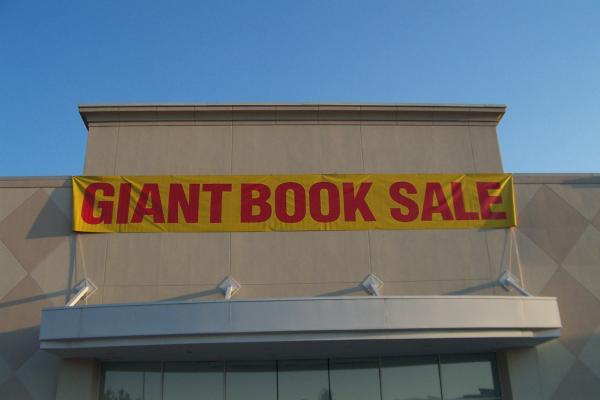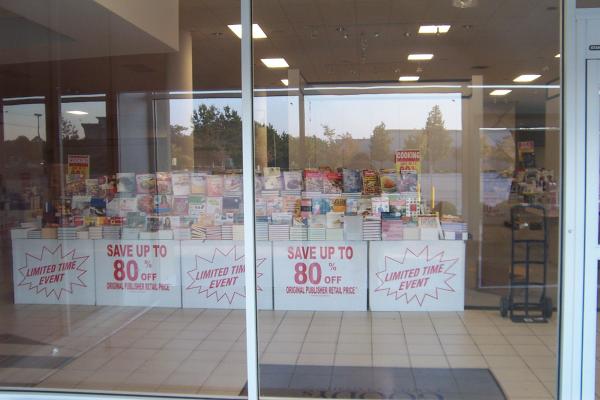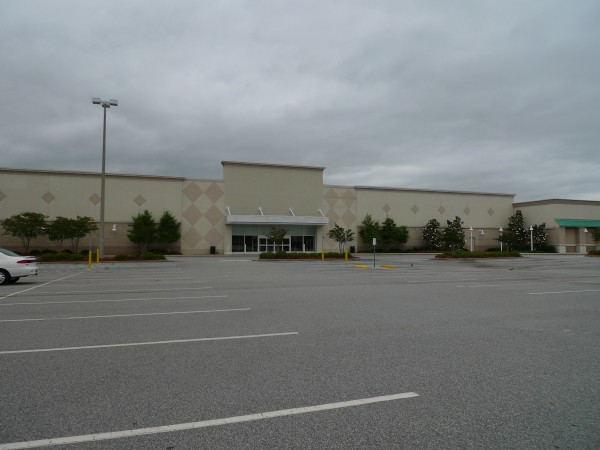 I wrote about this building when it had closed as a Goody's and was about to open as a book remainder store.
I finally did get there during the holiday season, and found that I was able to pick up some Disney Princess and other kids books and knick-nacks for Christmas at pretty reasonable prices. I don't have the patience I used to have to comb over every book in this type of store for the odd bargain, but I did pick up a couple of books for myself as well. At the time, the staff wasn't sure how long the store would be open, but hoped it would go into the new year, and I believe it did and a few months beyond that, making a pretty good run for this type of thing. The building is empty again now which can't be great for the area, especially with the empty Circuit City across the road.
UPDATE 15 February 2017 -- Added some pictures of the place in operation.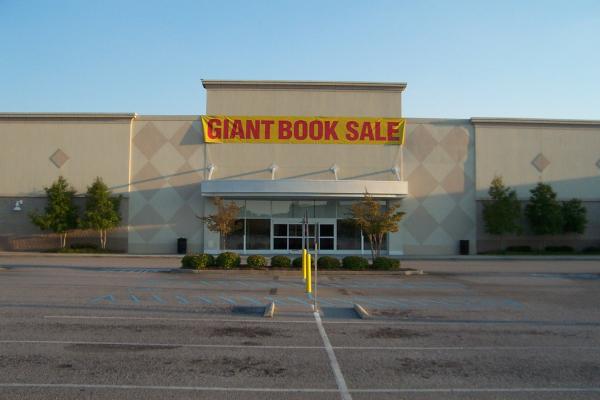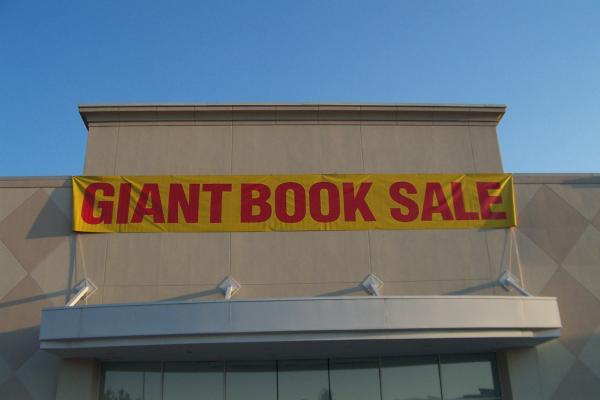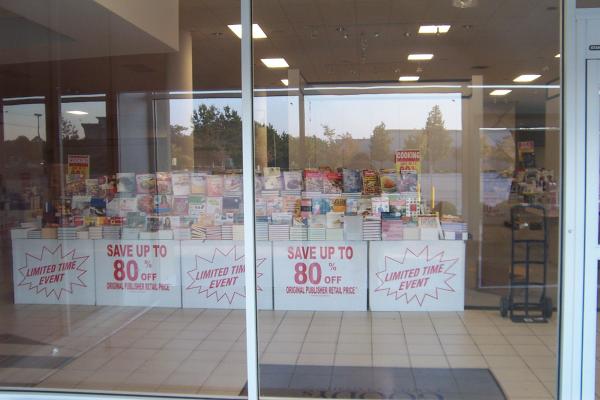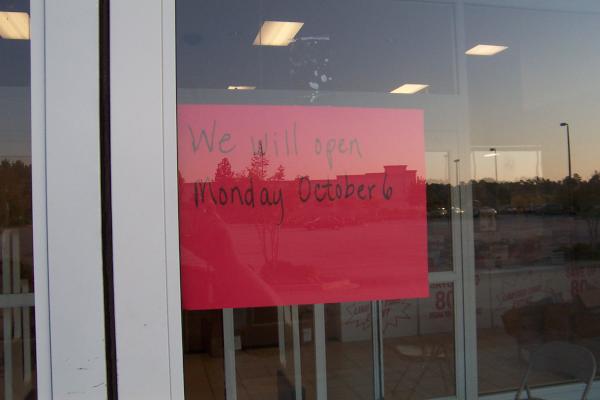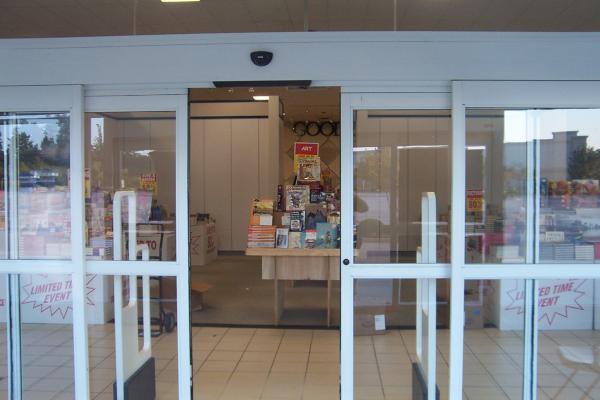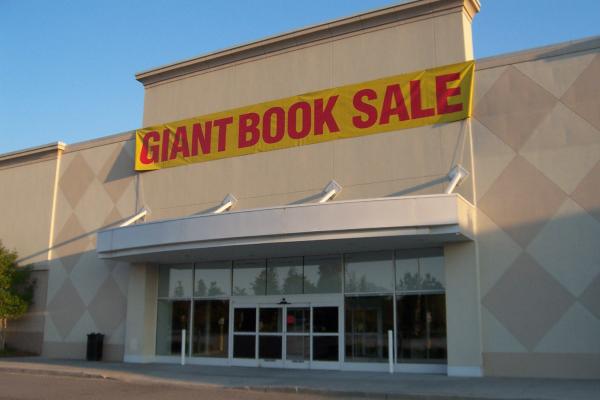 I already posted about the closing of the Two Notch Goody's, and the problems the whole chain was and is having, but I thought it was interesting that the building for the Bower Parkway Goody's, which apparently closed at the same time, has already been re-purposed. Granted these "giant book sale" things usually only last for a couple of weeks or months (though one at the old Waccamaw Pottery mall lasted for a few years), but it's something and it starts today, so you if you head out now, you can get 80% off some out of date computer manuals, and cookbooks by people you never heard of.
UPDATE 18 July 2009: Not its a "liquidation sale" for the next month or so. The sort of $5 entrance fee affair you used to see at Jamil Temple sometimes: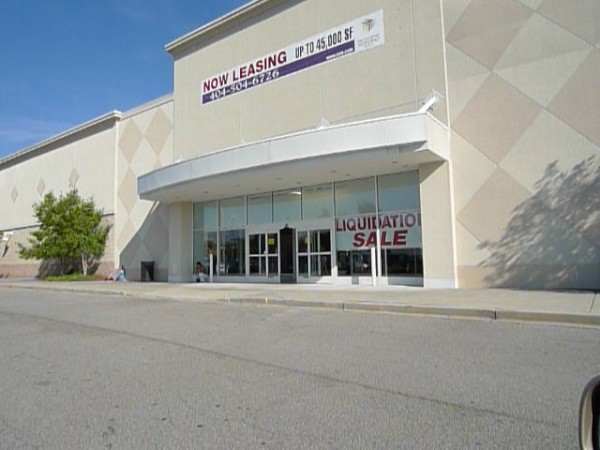 UPDATE 25 May 2010: Change post title to reflect full official name of the store and full street address.
UPDATE 22 Sep 2010 -- Now it's a Halloween store: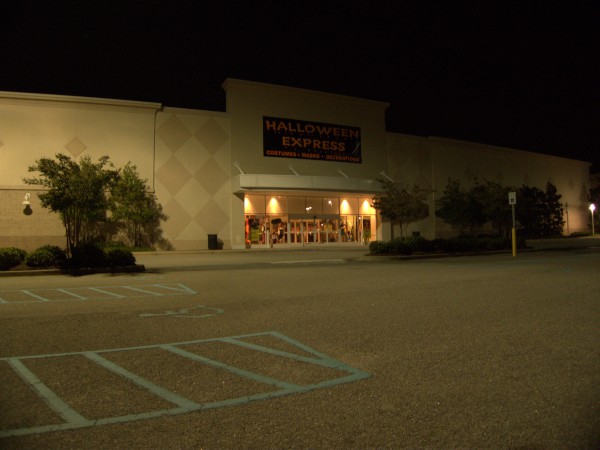 UPDATE 24 September 2011 -- It's to be a Stein Mart: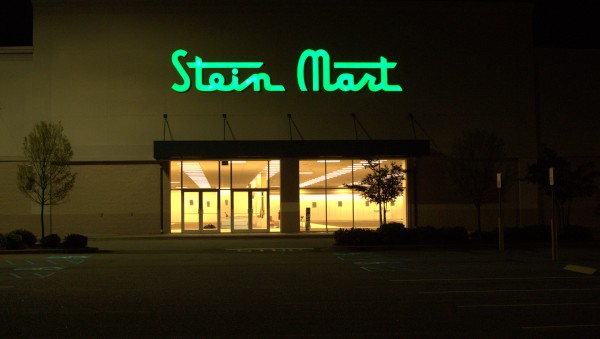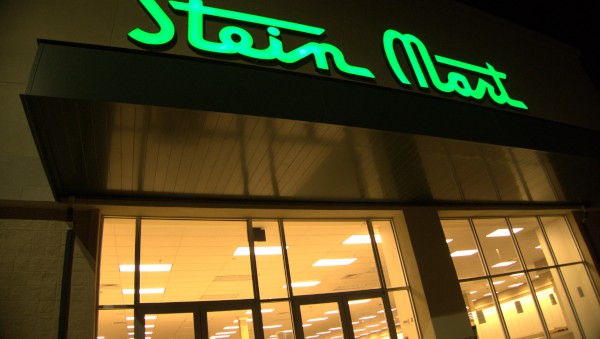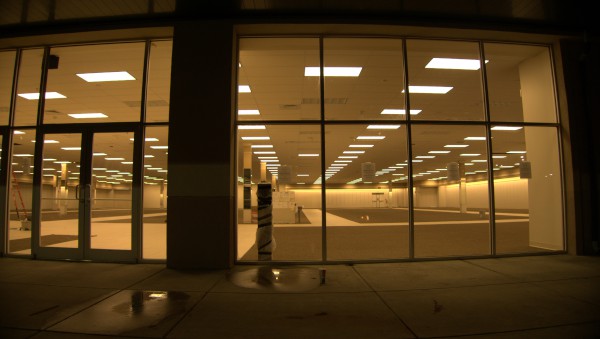 UPDATE 31 October 2011 -- Looks like Stein Mart is open: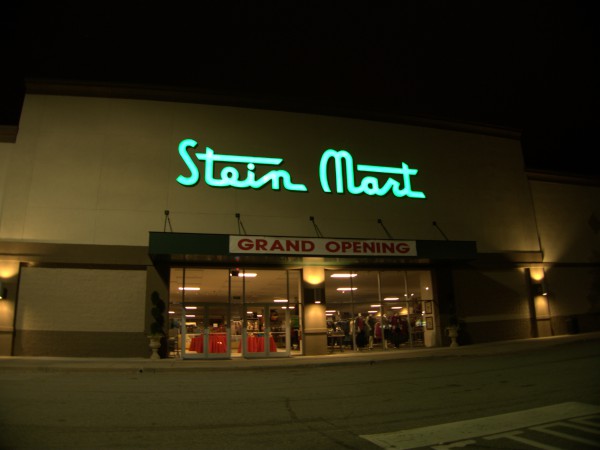 UPDATE 10 May 2017 -- Actually I have been confusing 1120 & 1130 Bower Parkway. Goody's, the Haloween popup store and the Giant Book Sale store were all in 1130, most recently occupied by H H Gregg. 1120 where Stein Mart was is a different storefront.