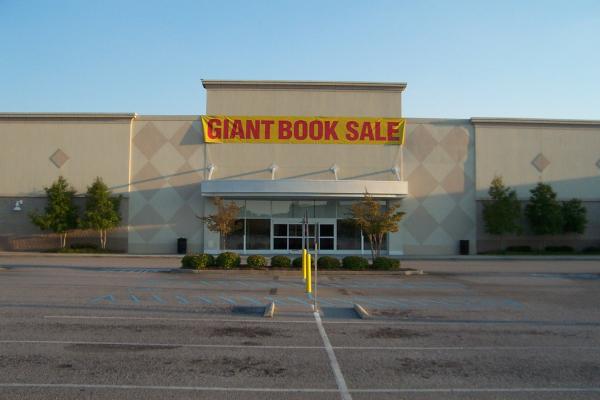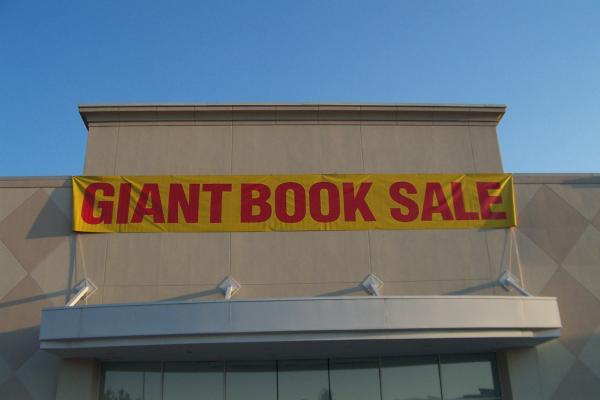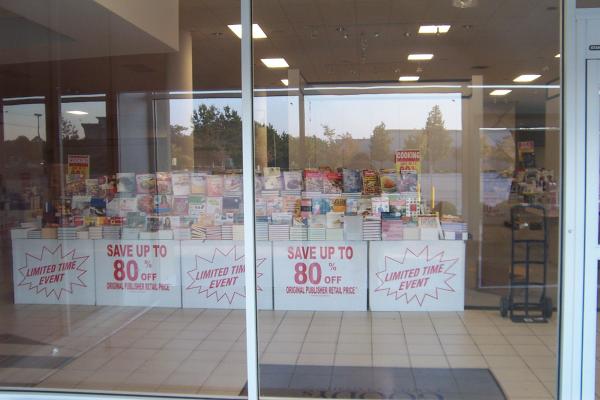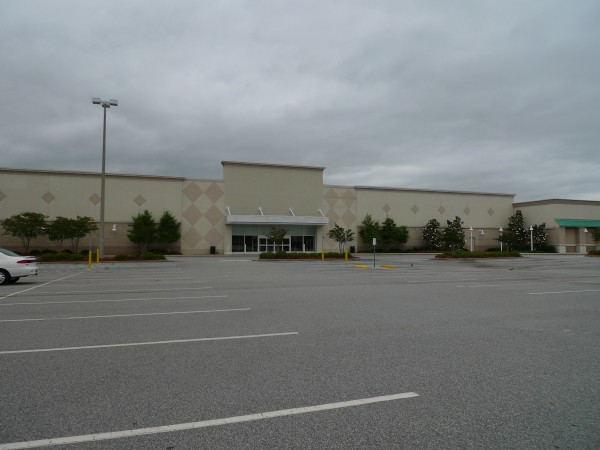 I wrote about this building when it had closed as a Goody's and was about to open as a book remainder store.
I finally did get there during the holiday season, and found that I was able to pick up some Disney Princess and other kids books and knick-nacks for Christmas at pretty reasonable prices. I don't have the patience I used to have to comb over every book in this type of store for the odd bargain, but I did pick up a couple of books for myself as well. At the time, the staff wasn't sure how long the store would be open, but hoped it would go into the new year, and I believe it did and a few months beyond that, making a pretty good run for this type of thing. The building is empty again now which can't be great for the area, especially with the empty Circuit City across the road.
UPDATE 15 February 2017 -- Added some pictures of the place in operation.
One Response to 'Giant Book Sale, 1120 Bower Parkway: spring 2009'
Subscribe to comments with RSS
Leave a Reply