Posted at 12:34 am in Uncategorized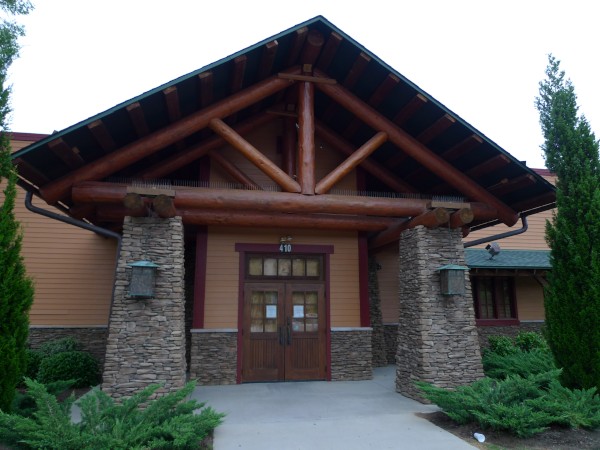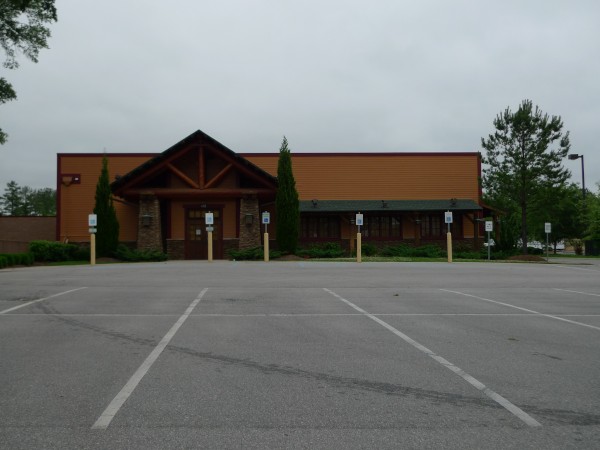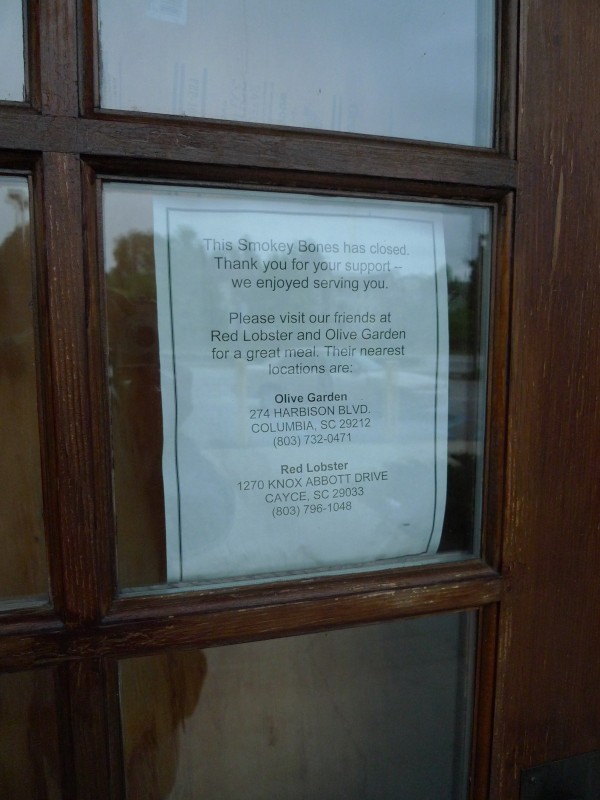 I was out in the rain today in the Harbison area, and noticed this place as I drove back to the Interstate. I guess I'd heard the name Smokey Bones somewhere or other, but given my low interest in barbecue, I had no real idea where the place was, or that it was gone. From the note left on the door, I'm guessing that the same owner runs the listed Red Lobster and Olive Garden locations.
The architecture of the place is interesting. The entrance looks vaguely asian, and I wonder if the building were some sort of asian restaurant before Smokey Bones.
UPDATE 16 November 2011: Updated the closing date based on commenter Andrew's research.
26 Responses to 'Smokey Bones, 410 Columbiana Drive: May 2007'
Subscribe to comments with RSS
Leave a Reply