Posted at 1:16 am in Uncategorized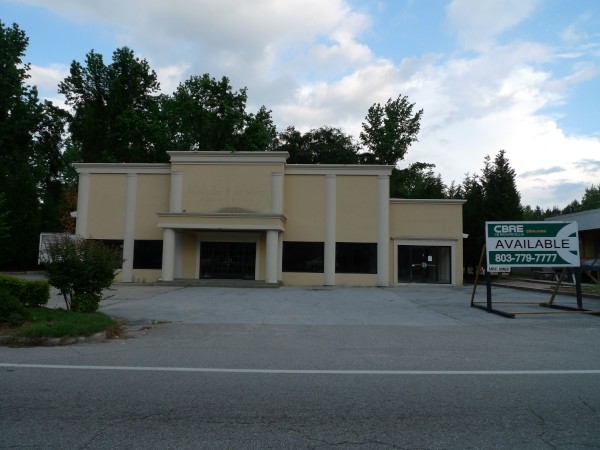 This building on Covenant Road behind the old Piggly WIggly has been a number of things over the years. I believe the store front is, or was, divided into two separate units, and that Danielle Le Shay Gallerie (which I take to have been a furniture store) was the large space on the left, while Make It New Company was the smaller space on the right. I'm not sure if the businesses were connected, but they both seemed to close shop at the same time (of course it might be the case that the building owner decided to sell when the leases expired or something like that). I had half-heartedly thought about taking an old metal cabinet from an aunt's house to Make It New, but as is very often the case, I never got around to it before it was too late.
There seem to be a number of vacancies in this area. The old Ravenwood Pharmacy building is vacant. The half of the Piggly Wiggly building that isn't Dollar General is still vacant, and the whole building that was the last location of Forest Lake TV is vacant.
6 Responses to 'Danielle Le Shay Gallerie / Make It New Company, 3620 Covenant Road: May 2009'
Subscribe to comments with RSS
Leave a Reply