Posted at 1:20 am in Uncategorized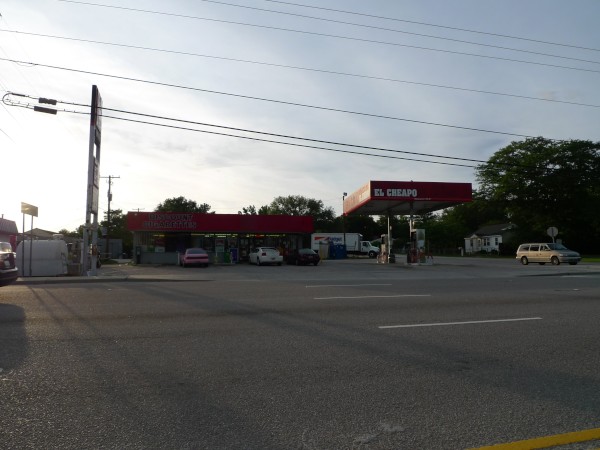 UPDATE 13 June 2009: The above picture is apparently the wrong spot for the adult book store, with the right spot being the corner lot (one to the left). I'll leave the first picture since people have commented on it (and its former incarnations), and add the correct one below.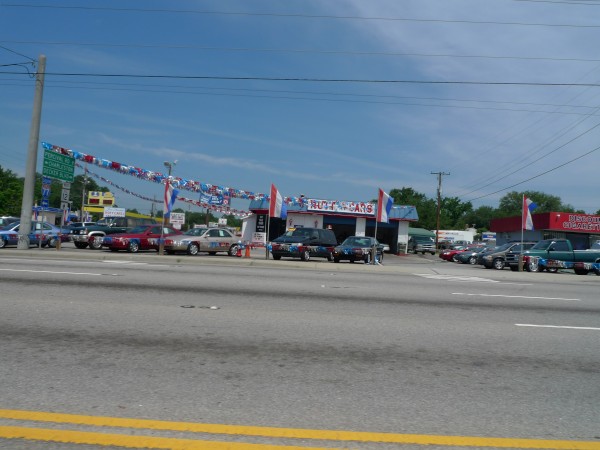 I've tried a couple of times to get a decent picture of this place, but it seems that every time I go by, it's the afternoon, and the sun is against me. Anyway, this little building is on Percival Road between Decker Boulevard and Dupont Drive and has been a number of things over the years. Currently it is an El Cheapo gas station / convienience store. You can also tell from the painted-over letters on the gas island canopy that it was fairly recently a Texaco. What I recall from the 1970s and 80s is that it was an adult book store for a good many years, and the reason I recall this is one very indignant lady during the Great Ice Storm of 1979.
That storm was the biggest local event of 1979. We certainly had snow from time to time growing up, but had never seen anything like the cover of ice that descended on Columbia that day. As I recall, I went outside afterwards, and saw a bucket in our back yard. I pried it out of the ice to find that it left a neat hole with clear turf underneath, surrounded by a two-inch coat of ice. Needless to say, trees and branches were down all over the city. Our house was without power for two weeks. Nowdays, I suppose they would declare a Federal Disaster Area for anything like that, but in those days, we just coped. We had a fireplace and candles, and when things got too bad, could take a hot shower at a relative's house. We also had a transistor radio, and I remember listening to WIS's extensive coverage of the situation. The lady in question phoned in to the call-in show and expressed great ire at the fact that this adult book store had its power back, and she did not have hers. The host tried to explain that the line crews were working through the area in triage mode, and usually tried to fix the lines that would bring the most houses back at once before moving on to breaks that would bring fewer houses online. She wasn't having any of it though, and I think the host finally had to "thank" her for her opinion and hang up. Perhaps she was onto something though -- we haven't had a storm like that since the adult bookstore closed!
UPDATE 13 June 2009 See in post above about new "correct" picture. Also added the street address, 1001, to the post title.
5 Responses to 'Adult Book Store, 1001 Percival Road at Decker: 1980s'
Subscribe to comments with RSS
Leave a Reply