Archive for the 'Boozer Shopping Center' tag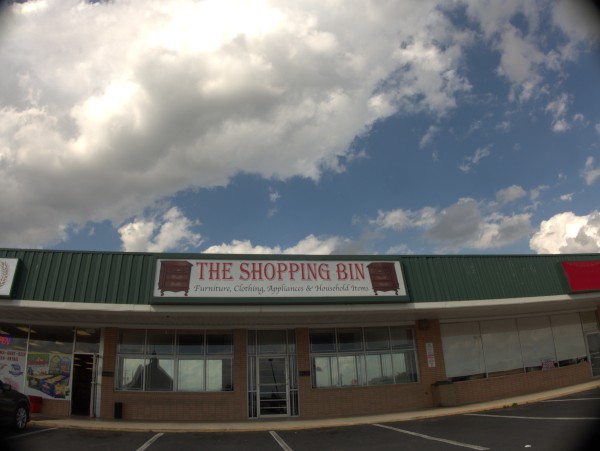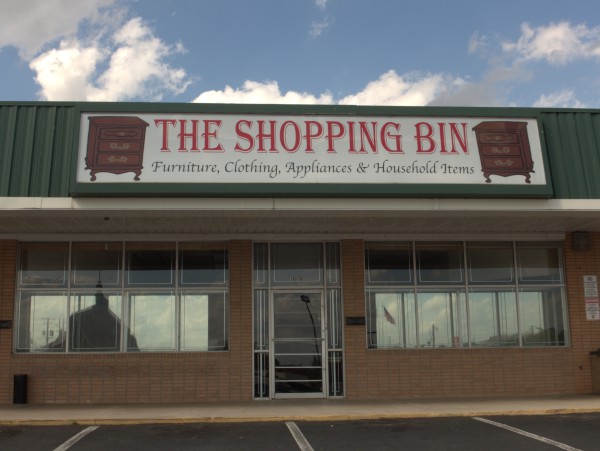 The postings on the Facebook page for this Boozer Shopping Center consignment shop suggest it closed in early 2015.
This particular storefront was previously the Boozer location of Dem's House of Diamonds, now on Lake Murray Boulevard.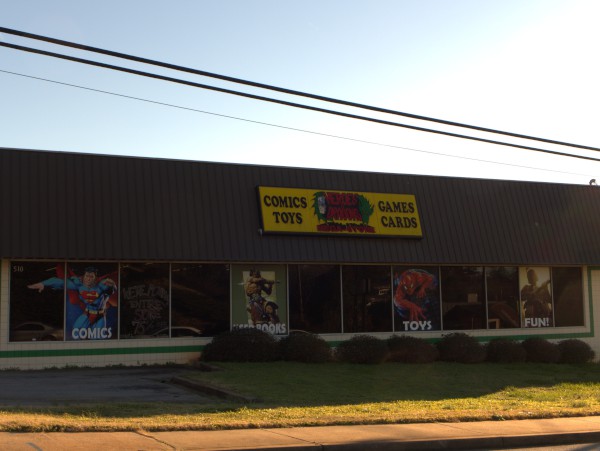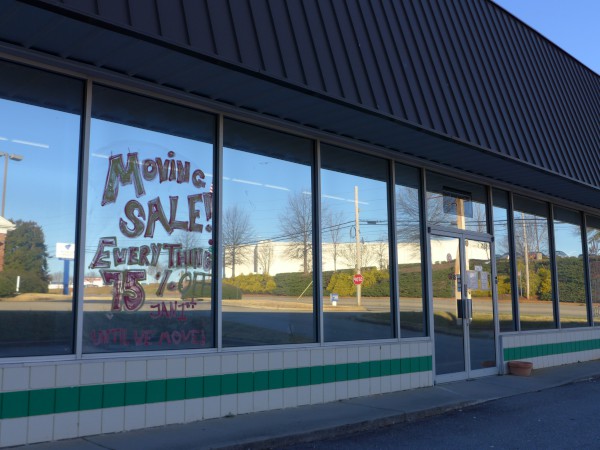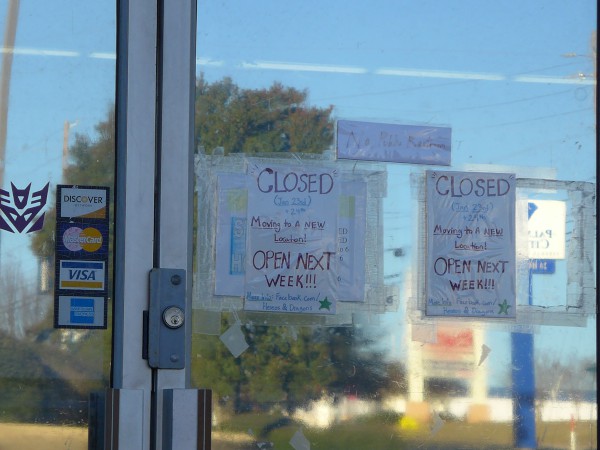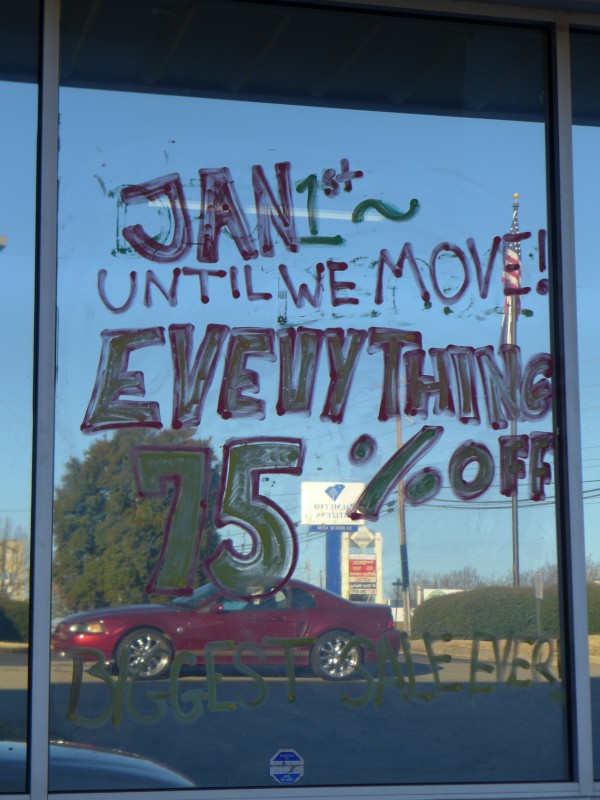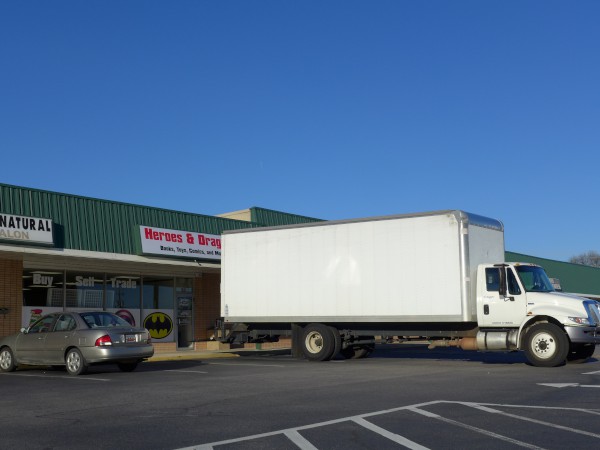 Great Ceasar's Ghost!, I was sure I had done a closing for comic store Heroes & Dragons when they moved from their Boozer Shopping Center location next to Manifest and down the hill to 501 Bush River Road, but apparently not as it's not in Alphabetical Closings and google has no record of it. Maybe I just remember taking some pictures of it. At any rate, that's what they did, and now they have come almost full circle, moving back to Boozer, albeit not to exactly the same spot (which is now Dollar General).
Where they are moving to is the old Nutrition Warehouse spot I mentioned a few days ago.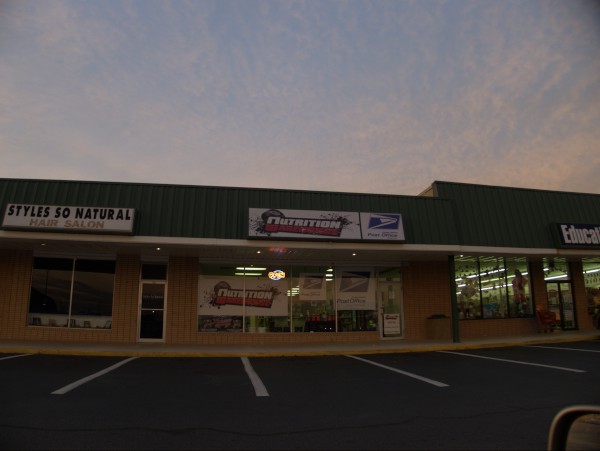 Well, I noticed driving down Colonial Life Boulevard the other day that Nutrition Warehouse has moved again.
I had mentioned some time ago that they had moved from one side of Boozer Shopping Center to the other, but now they have moved out of that strip entirely and across Bush River Road to the old Sounds Familiar location at 422 Bush River Road #4 (this lot actually fronts onto Colonial Life Boulevard, but that is not the official address):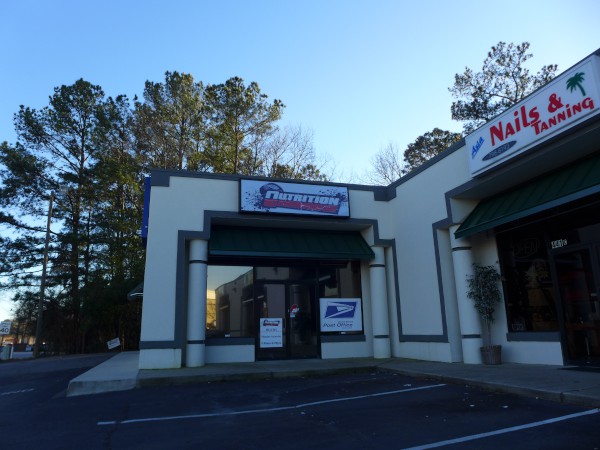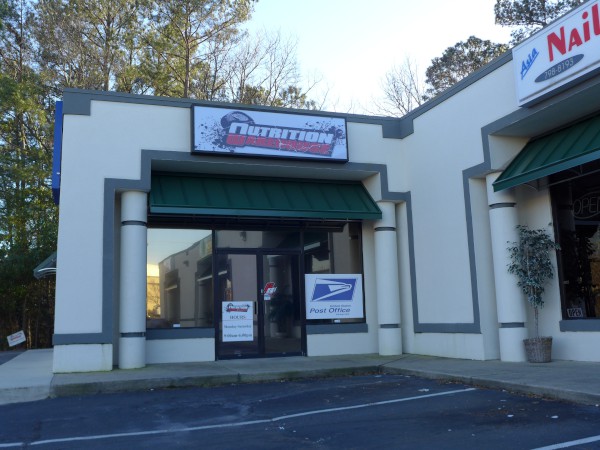 I admit I'm not a big supplement customer, but I have shipped a number of items at the Forest Drive location, and their contract Post Office is quite efficient.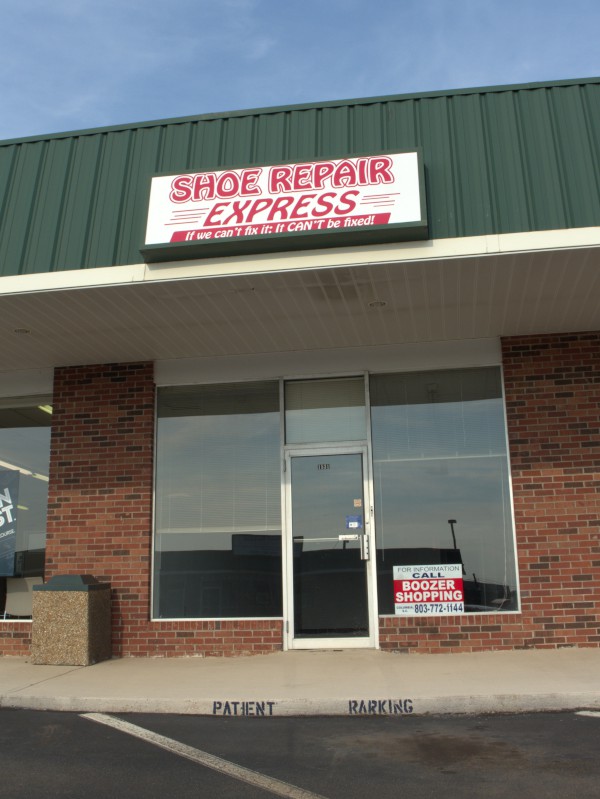 This Boozer Shopping Center storefront lists in the February 2015-2016 phonebook, so I'm guessing is closed sometime this spring. And, no, they weren't responsible for the Patient Rarking -- I think there's a medical operation in the same wing.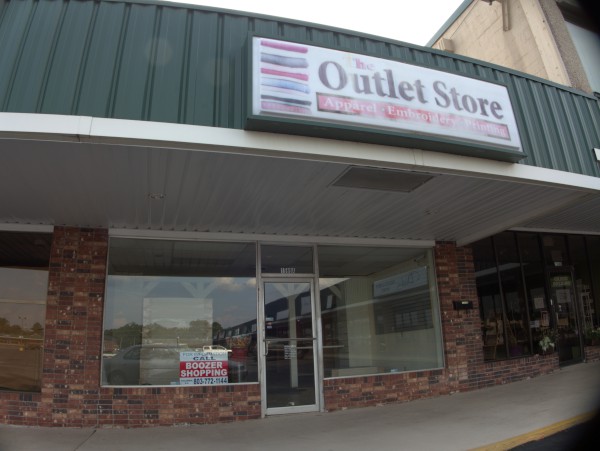 I'm not entirely sure what the focus of The Outlet Store in Boozer Shopping Center was. Given the embroidery and printing aspects, I guess they did custom clothes and perhaps uniforms, though I'm not sure exactly how outlet fit into it.
They listed in the February 2013-2014 phonebook, but not the February 2014-2015 one, so I'm guessing they closed in 2013.
Posted at 3:45 am in Uncategorized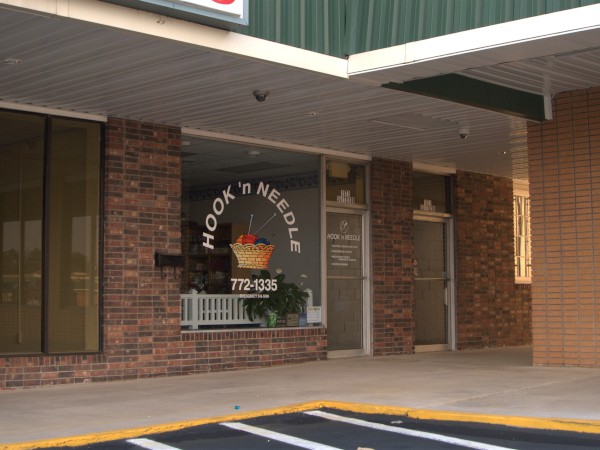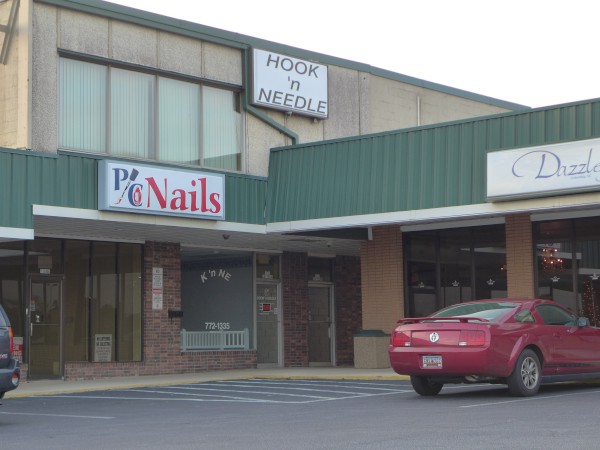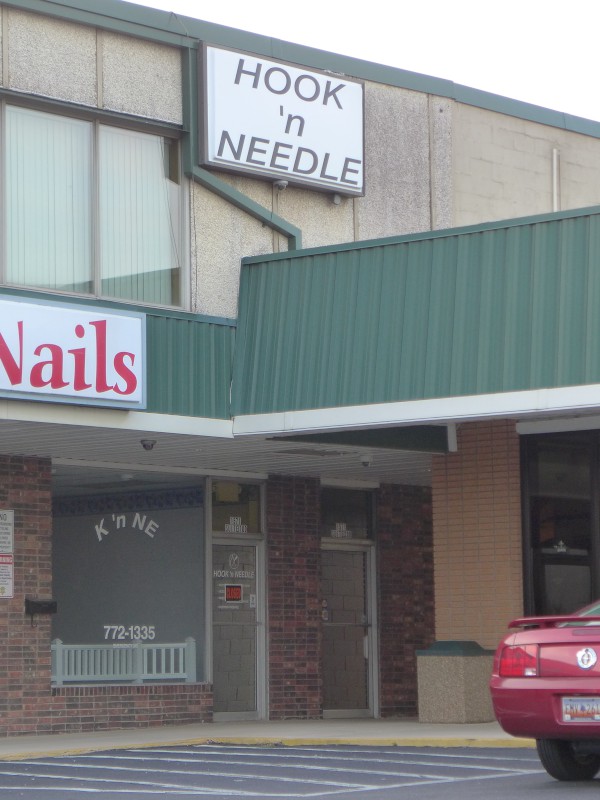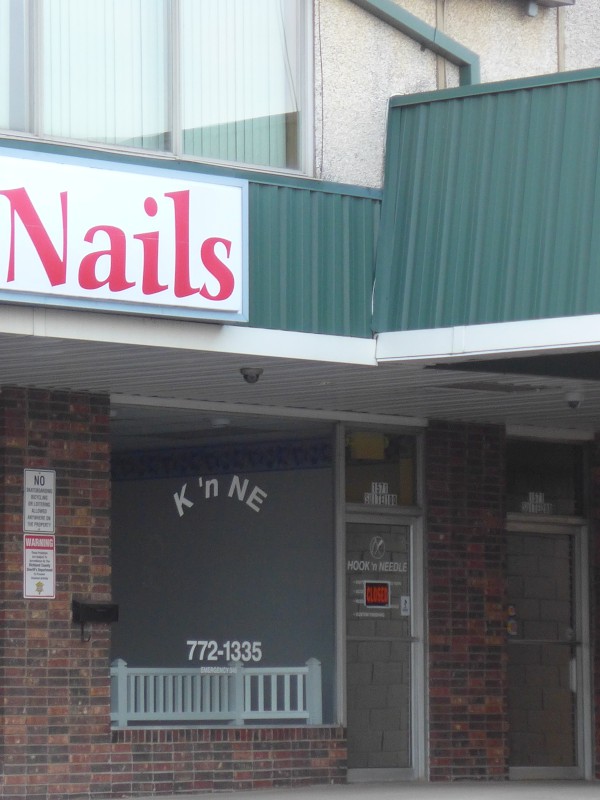 Hook 'n Needle was one of the last shops to move out of Intersection Center, leaving its original location for Boozer Shopping Center in 2011.
Commenter Andrew reports that the place closed in that location late in 2013 or early in 2014 and that the owner sadly passed away shortly thereafter.
(Hat tip to commenter Andrew)
Posted at 12:52 am in Uncategorized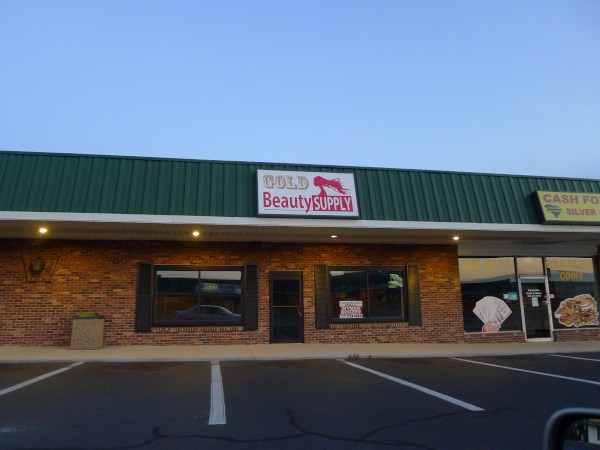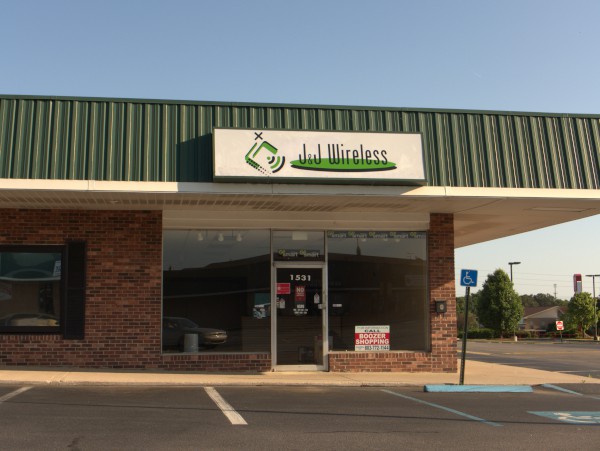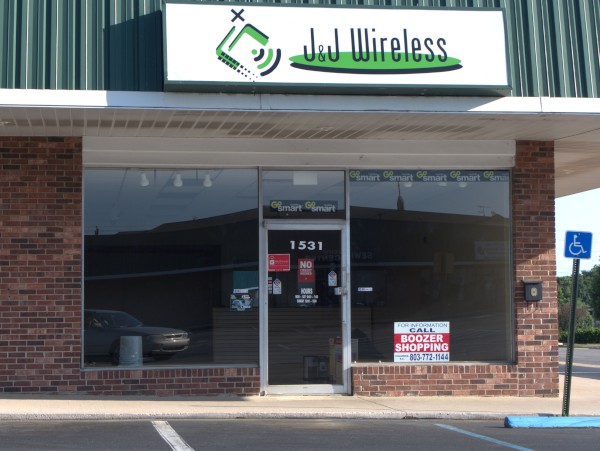 The only picture of Columbia Gold & More that I have is one taken for the Gold Beauty Supply closing, which shows a partial image in the right corner.
When I went by Boozer Shopping Center today, I happened to notice that not only was *that* gone, but the follow-on operation J & J Wireless had come and gone as well.
Posted at 11:32 pm in Uncategorized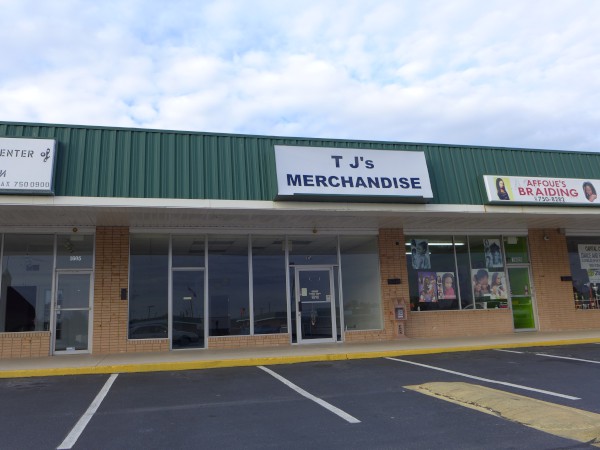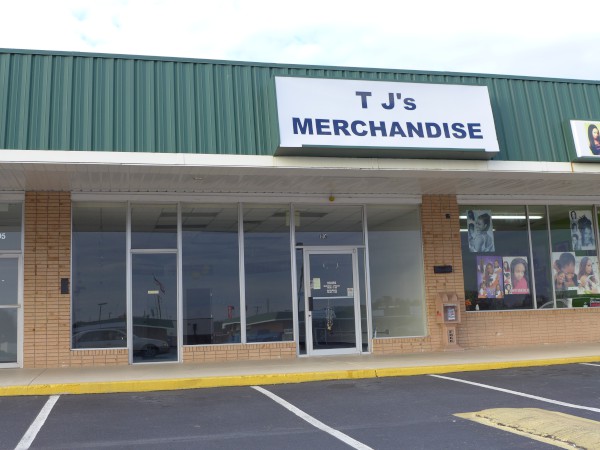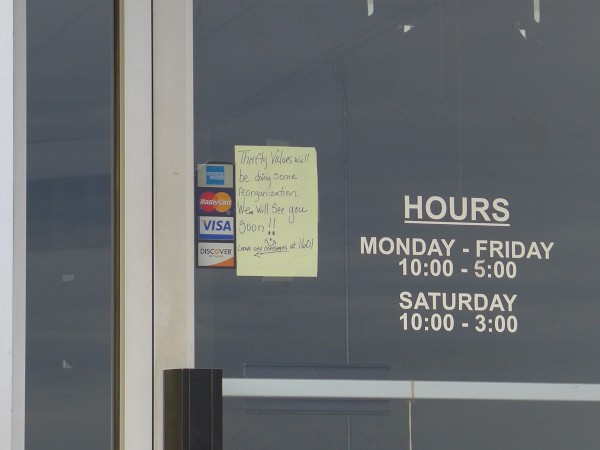 T J's was in the Boozer Shopping Center right next to Columbia Center of Immigration and had a name non-specific enough that I'm not sure what they sold.
Judging from the sign on the door, they may be coming back as Thrifty Values.
Posted at 12:18 am in Uncategorized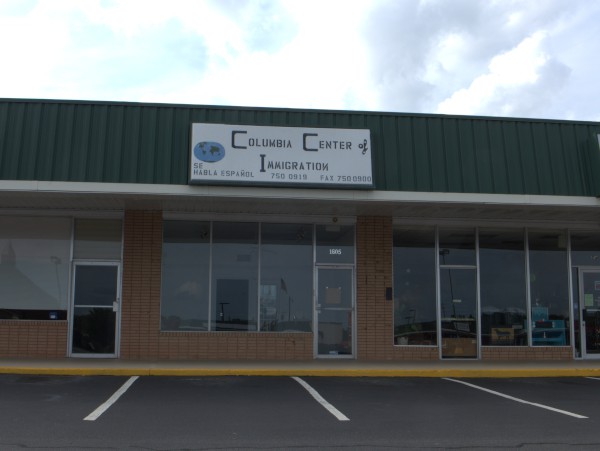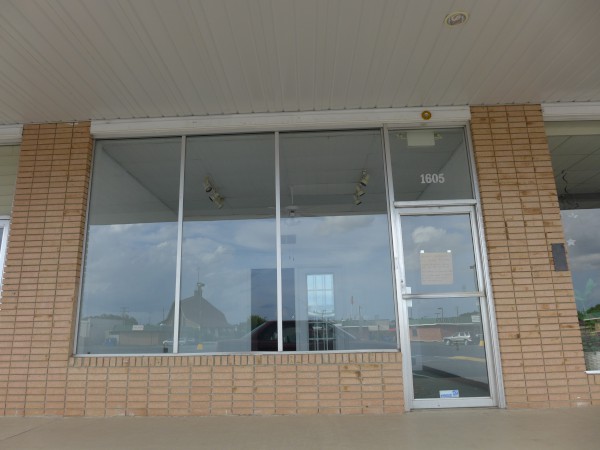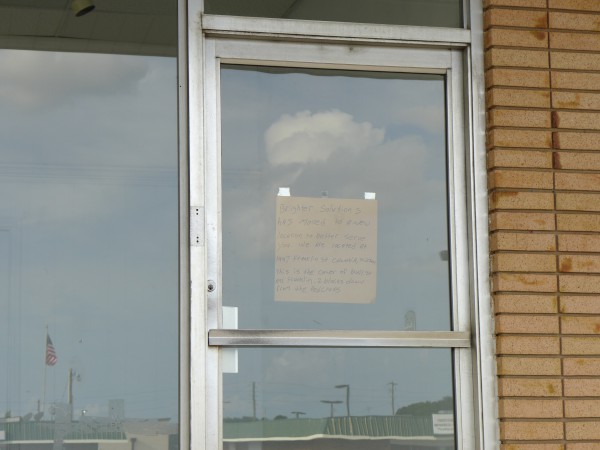 Here's another Boozer Shopping Center vacancy:
Brighter Solutions has moved to 1447 Franklin Street. Apparently they are home lighting decor providers with "Solatubs, Entry Point glass, &amp: Phantom screens".
Before that, the place was apparently an insurance agency and an immigration support operation.
Posted at 11:53 pm in Uncategorized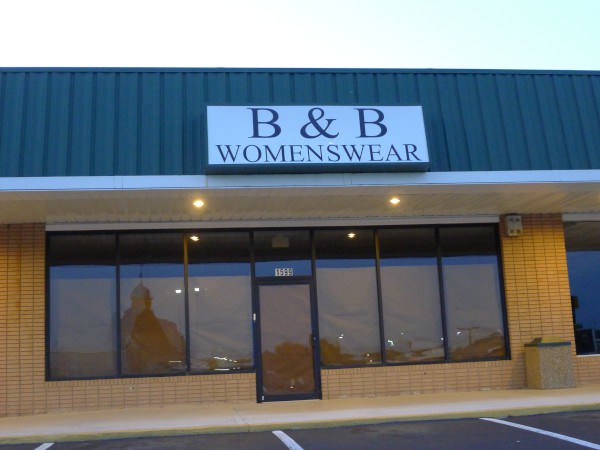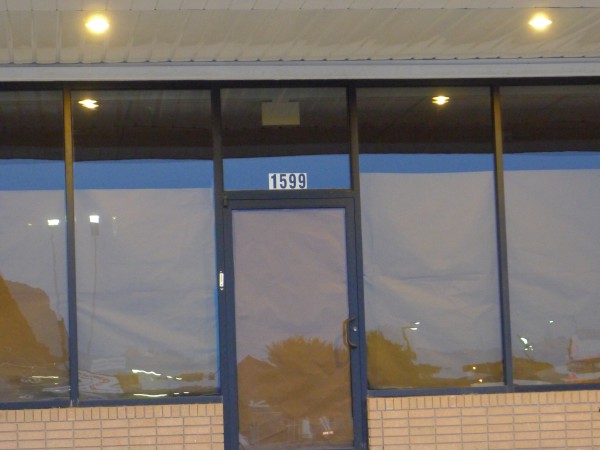 Here's another Boozer Shooping Center storefront, this one a clothes store. B & B aparently closed shop in 2010, or at least they were listed in the Feb 2010 phonebook, but not the Feb 2011 book.
Before that in the mid 2000s, the place was Futon Lifestyle. All I can say from the brief and painful periods I have spent on those most awkward neither fish nor fowl items of furniture, is that I am not cut out for a futon lifestyle..