Archive for the 'Tillman's Plaza' tag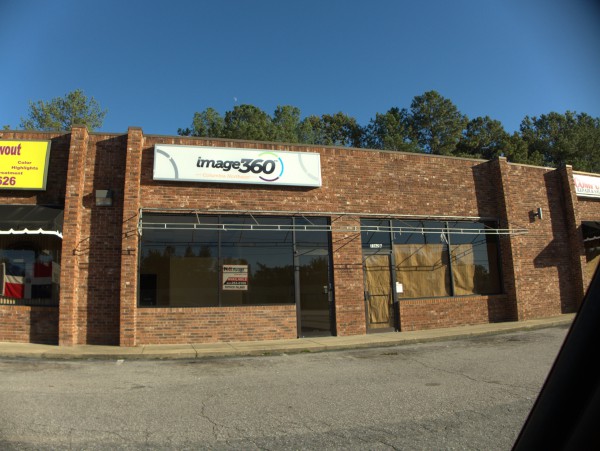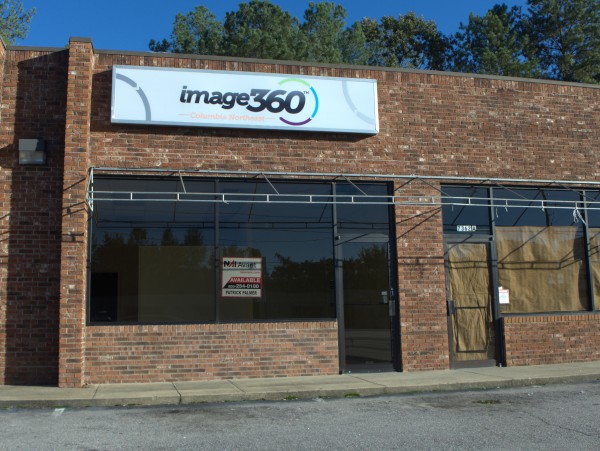 I noticed this weekend that sign and wrap store Image 360 is no longer in their Northeast location in Tillman's Plaza. Actually, I don't ever recall seeing the storefront before open or not, but then I've not been in the market for any signs.
They appear to have moved to 6904 North Main Street.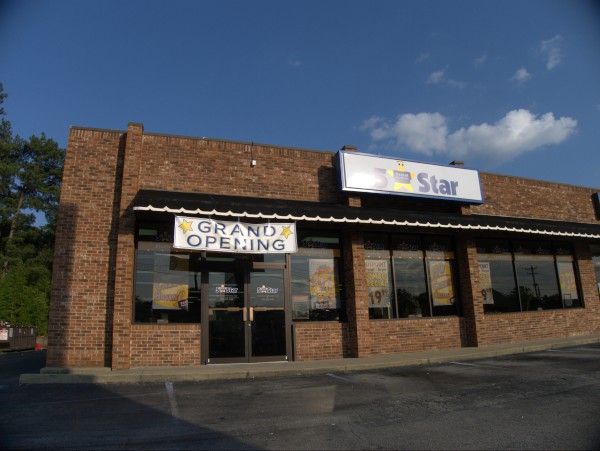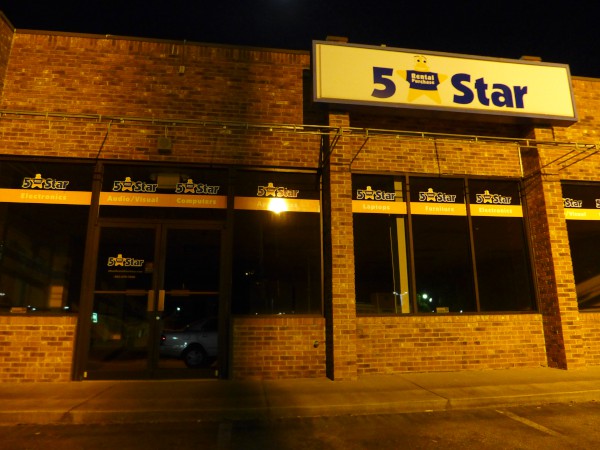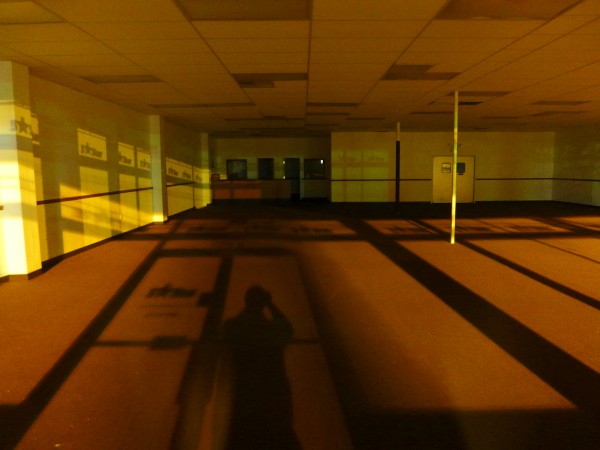 I noticed the other night that this rent-to-own store in Tillman's Plaza is gone. I think the logo looks alarmingly like Patrick. Ah, I see I made the same observation when the place opened in 2012.
Posted at 2:25 am in Uncategorized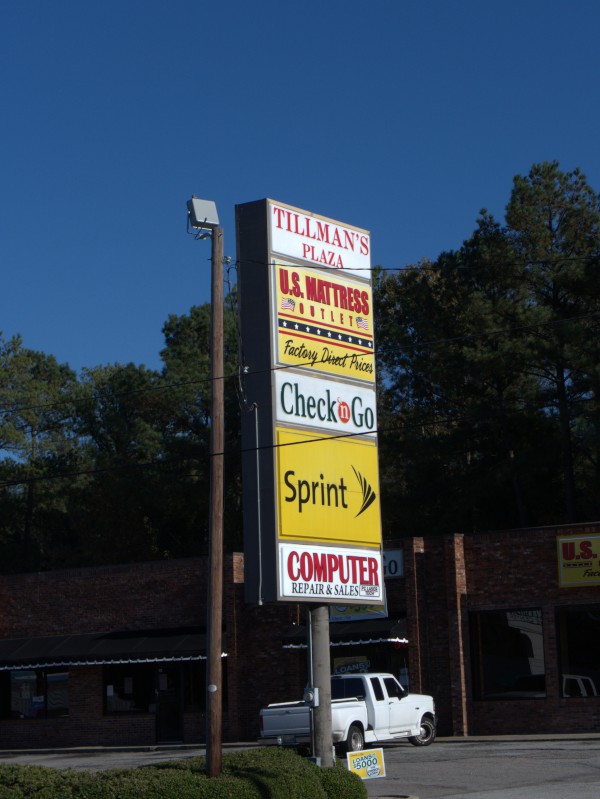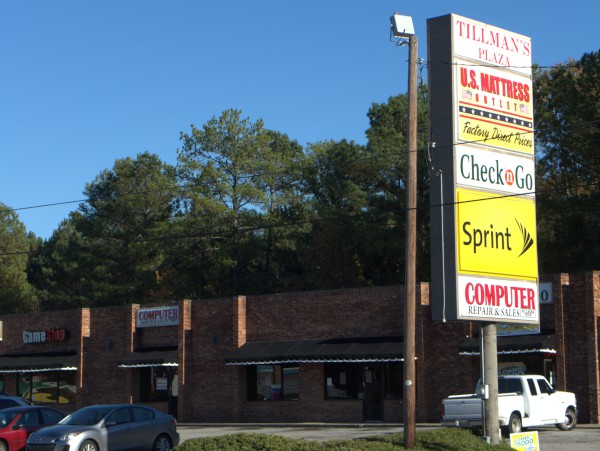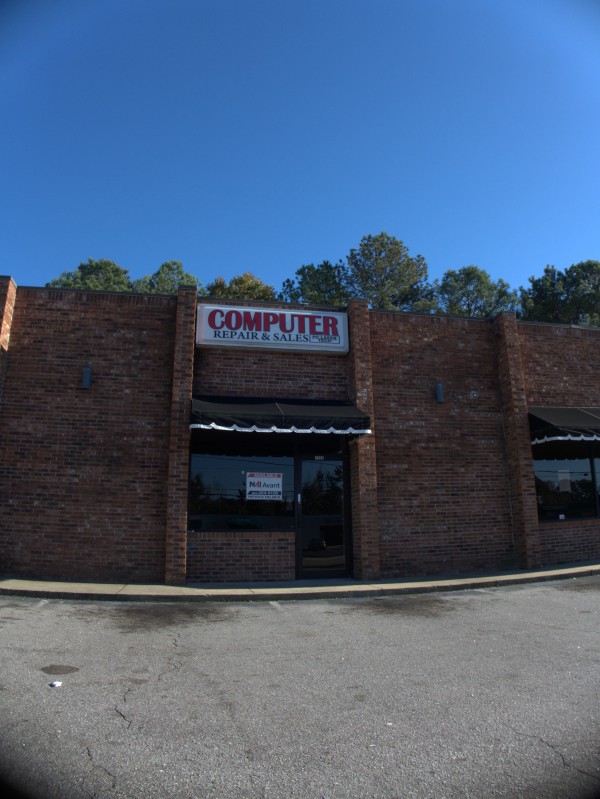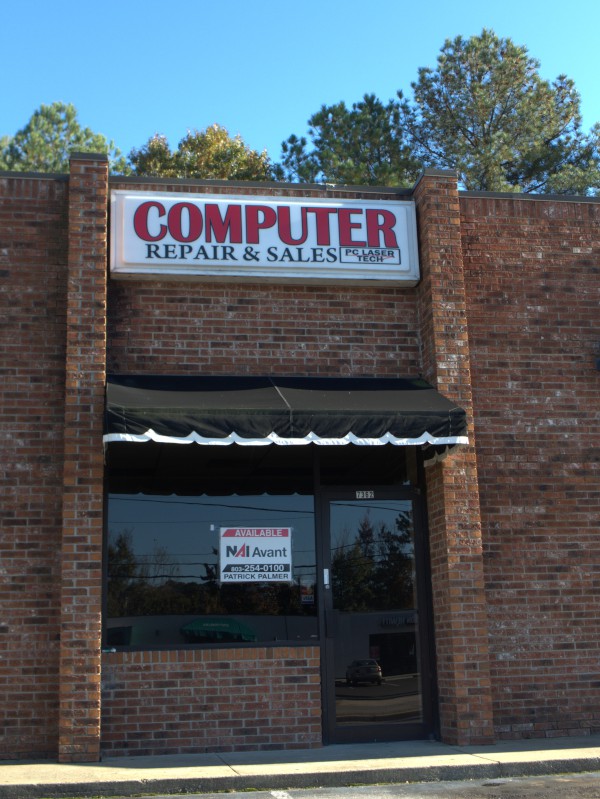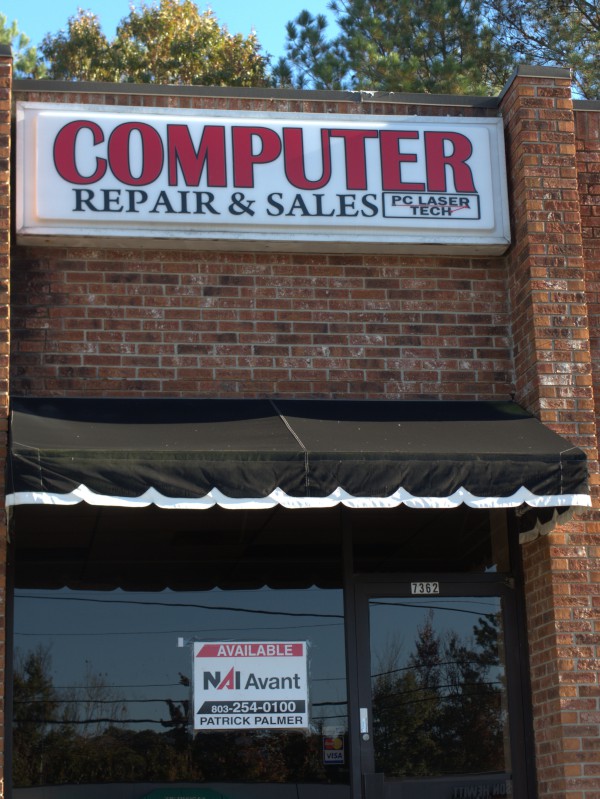 Here's another vacant storefront in Tillman's Plaza on Two Notch. I happened to glace across the street as I was at Kinko's, printing some documents and noticed it was gone.
Posted at 11:33 pm in Uncategorized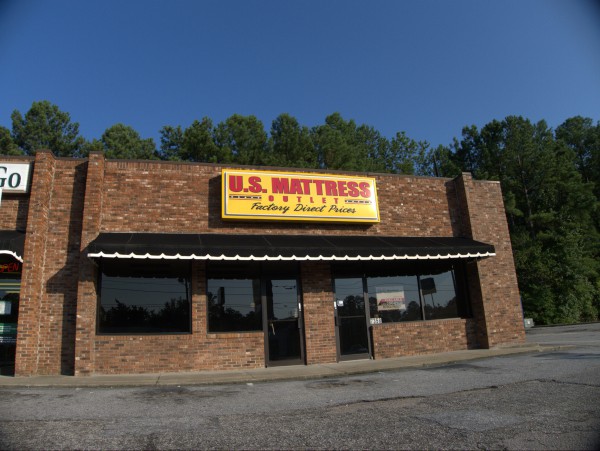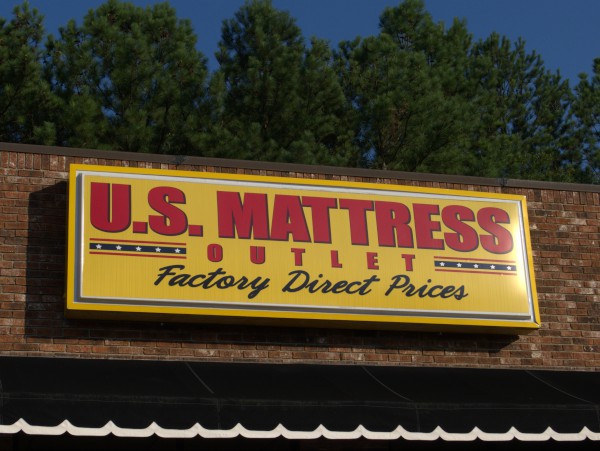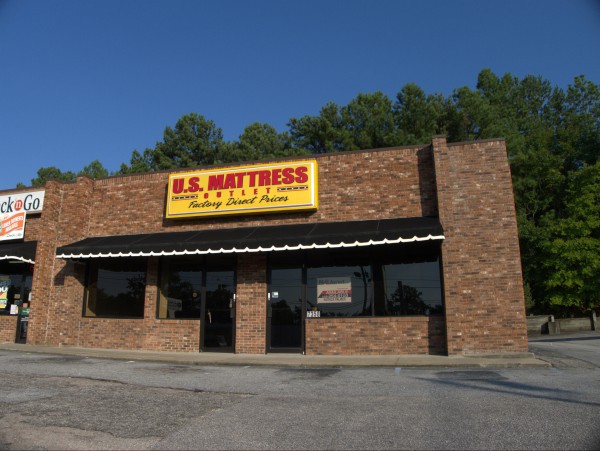 This Dentsville mattress store is listed in the February 2011 phonebook (along with one on Augusta Road), but neither is in the February 2012 phonebook.
Meanwhile, there are lots of spare mattresses at the Ramada Inn.
Posted at 1:14 am in Uncategorized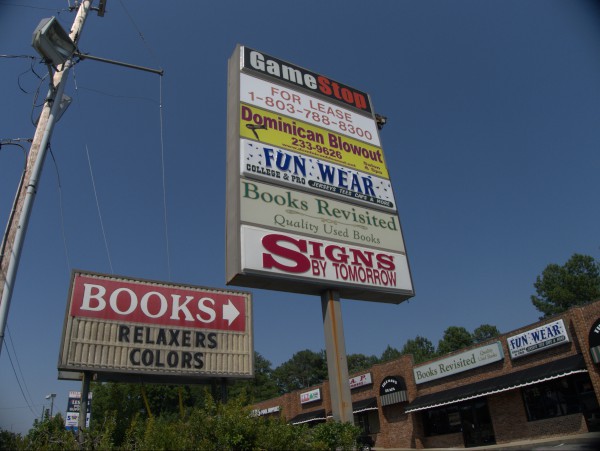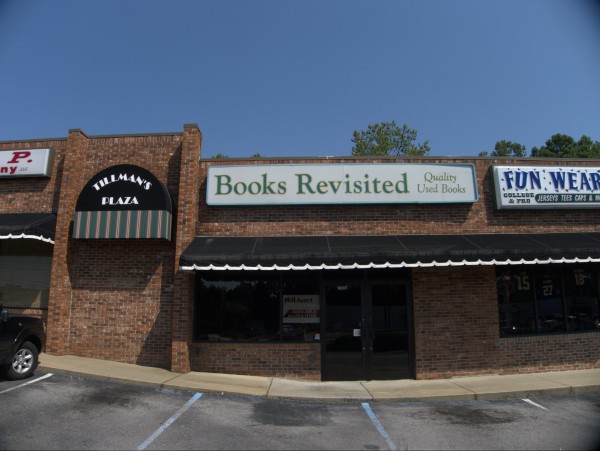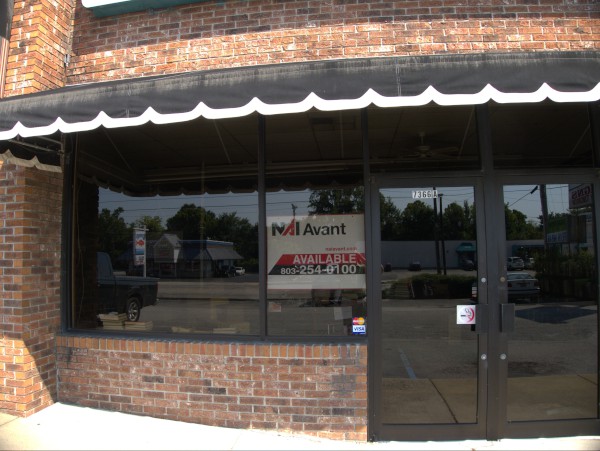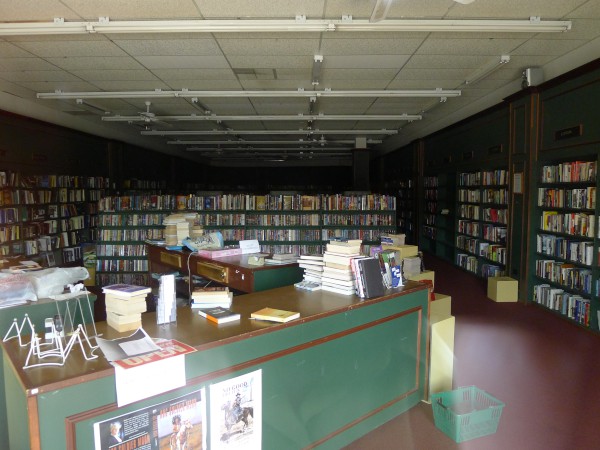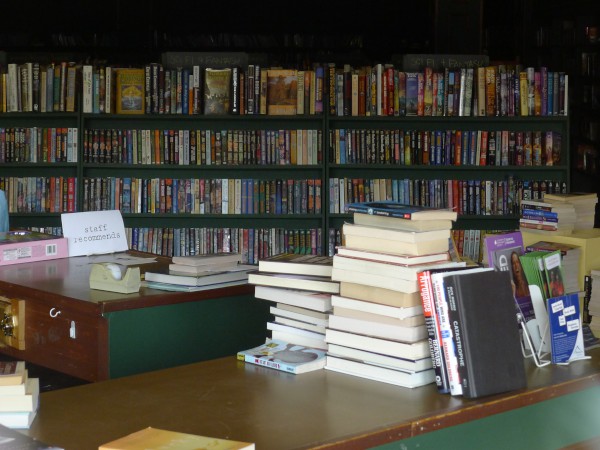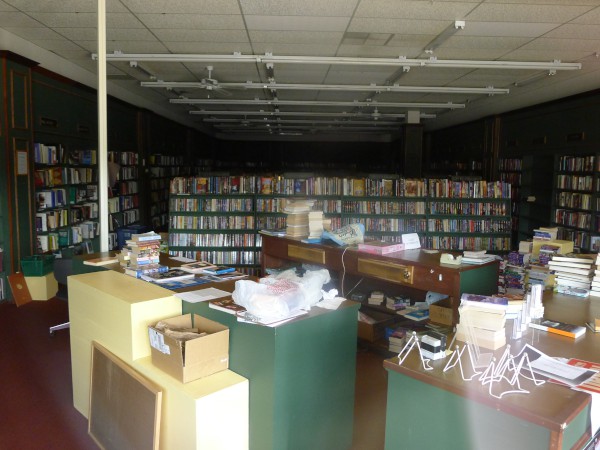 Books Revisited was the follow-on operation to the Two Notch location of The Book Dispensary, and occupied the same space in Tillman's Plaza near the Two Notch K-Mart. I believe they also used all the shelving, counter and other fixtures left over from The Book Dispensary so the shops looked very similar.
In the event, I only stopped by Books Revisited once. I browsed the Science Fiction section, and picked up a couple of Berserker books by Fred Saberhagen who had at the time just recently passed away. The staff was friendly, and the place was comfortable: well lighted and not cramped -- there used to be some real dives I surfed for used books in. So why didn't I go back? Well, I certainly hadn't ruled out doing so, but I think it's the old story of internet disintermediation and getting what you want vs serendipity and getting what you didn't know you wanted. As things stand now, I can probably get any paperback that pops into my head for a few cents on Amazon (though it will cost more to have it shipped..) rather than looking around town in the hopes I might find it, and I find that as I get older, I seem to have less and less time and interest in plowing through stock. It used to be that I would go to Woolworth's and check every LP in the cut-out bin, or check every book in the Science Fiction and Humor sections at The Book Dispensary or The Paperback Exchange or George's. I found a lot of treasures that way, and wouldn't take any of those hours back, but I'm just not willing to do it anymore. And I hope I'm wrong, but I suspect, unfortunately for places like this, that a lot of other people aren't either.
(Hat tip to commenter Brandi)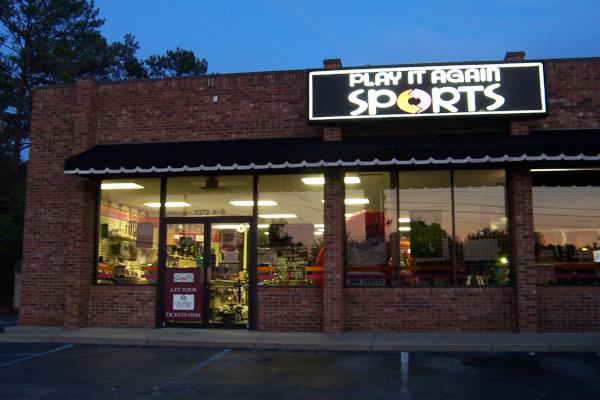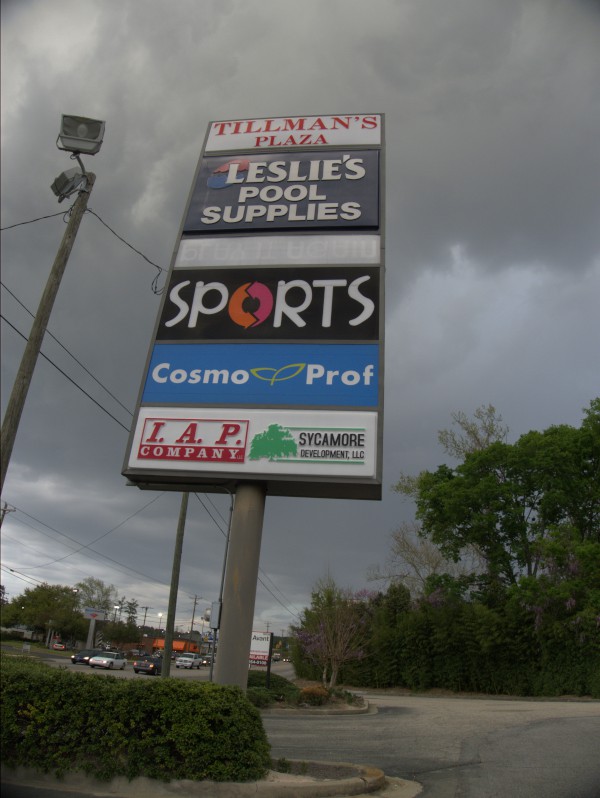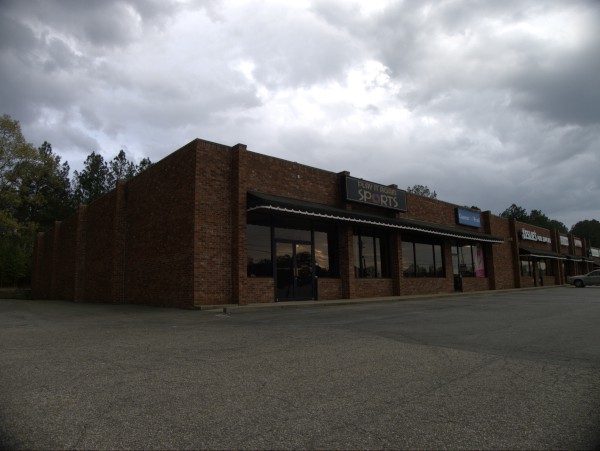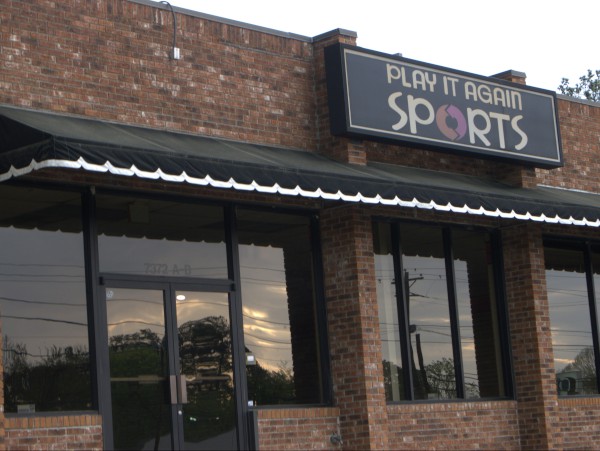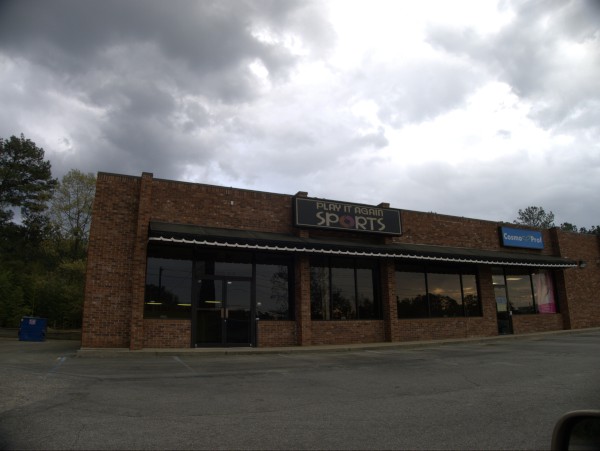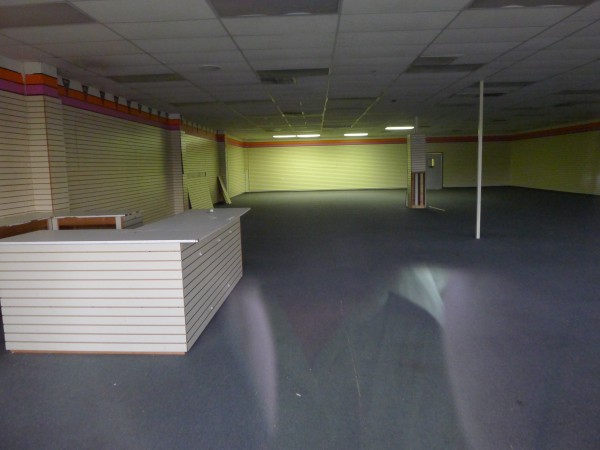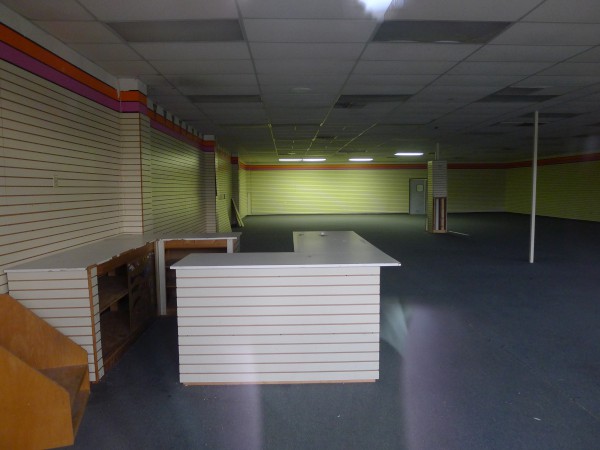 I noticed the other day that the eastern-most storefront in Tillman's Plaza was empty. I've written about this building before, as it was the last location of The Byte Shop, one of Columbia's first computer stores. The first picture above comes from that closing.
There is a Play It Again Sports on Bower Parkway, but I don't know if it moved from here.
UPDATE 19 July 2012 -- It's now 5 Star Rental Purchase (with a rather "Patrick" looking mascot):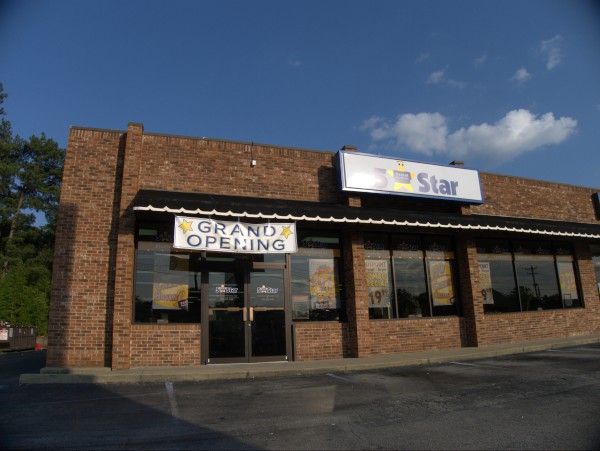 Posted at 1:55 am in Uncategorized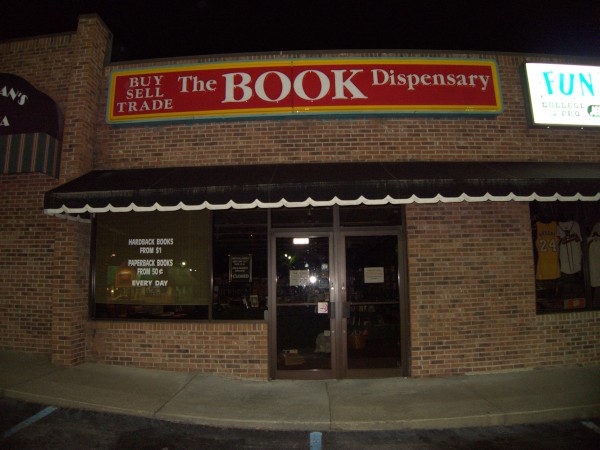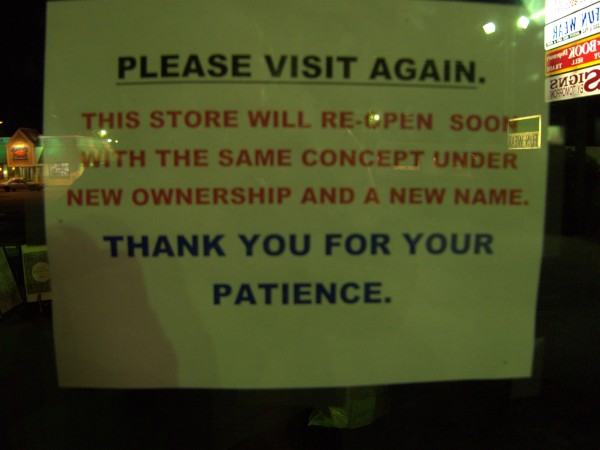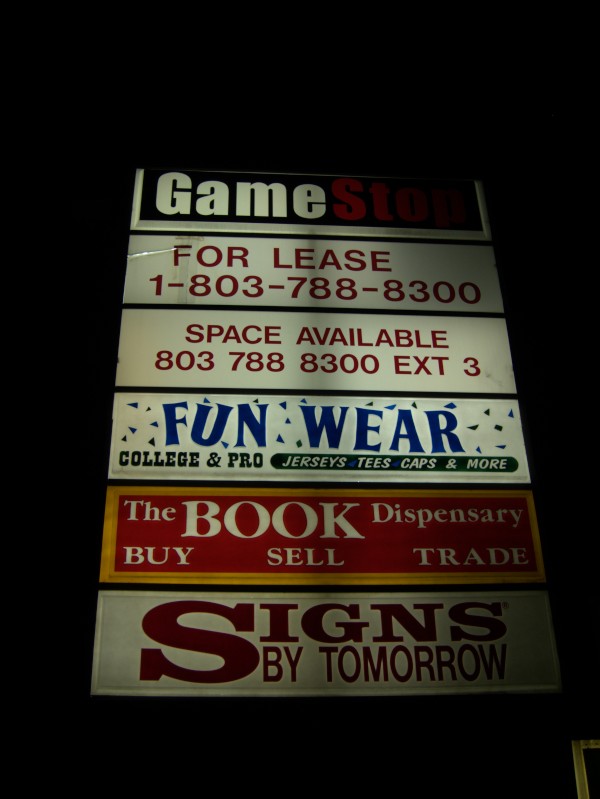 Here's an interesting little coda to Friday's posting about the Boozer Book Dispensary. That story noted The State article about both the Boozer and Two Notch stores being folded into one new location.
Well, I went by the old Tillman's Plaza location on Two Noch Sunday evening, and there's an interesting sign on the door. It seems someone connected to that branch feels that the area is still viable for a used book store, and will be re-opening the vacated Book Dispensary space with the same concept and a new name.
I wish them good luck!
UPDATE 28 June 2011 -- The follow-on operation Books Revisited has been open for a good while now: