Posted at 1:14 am in Uncategorized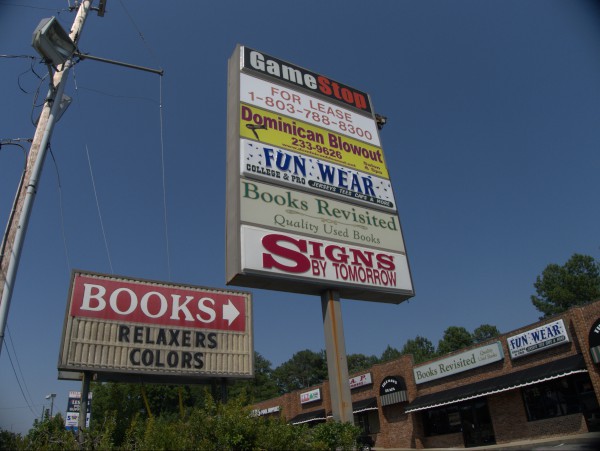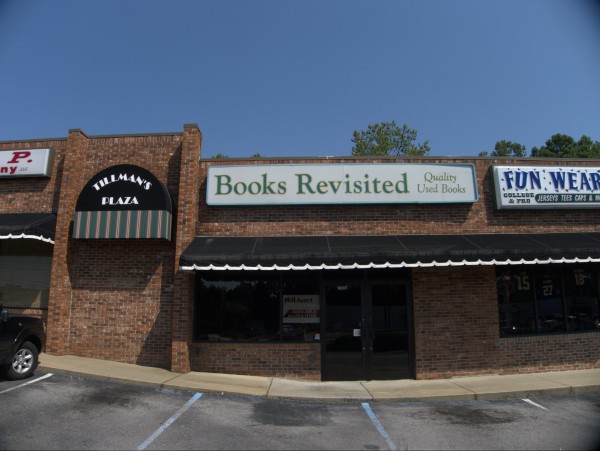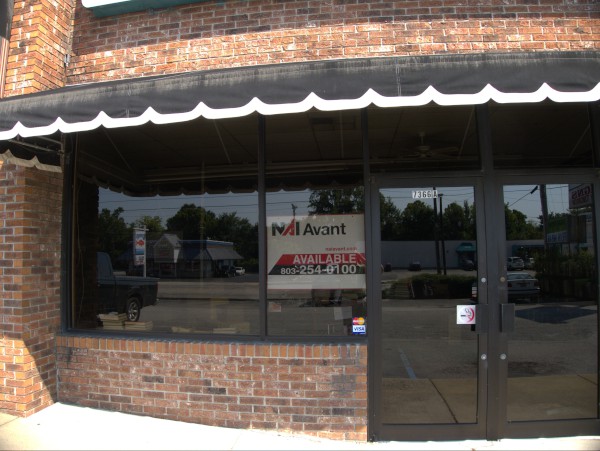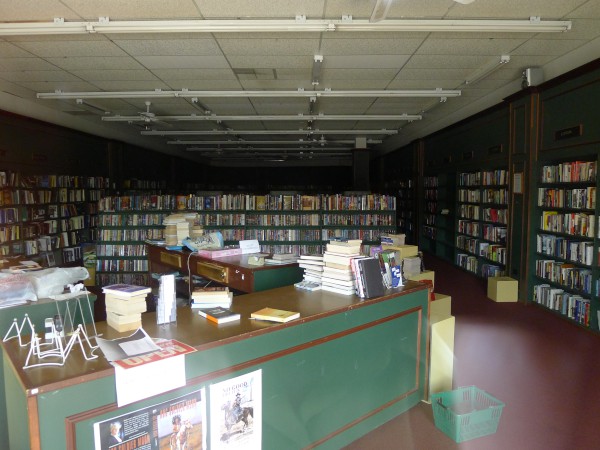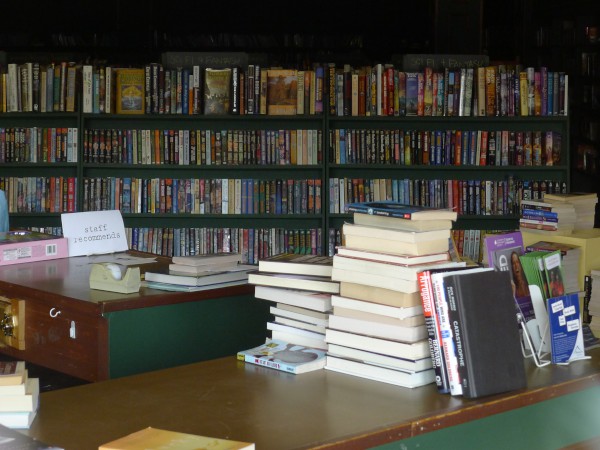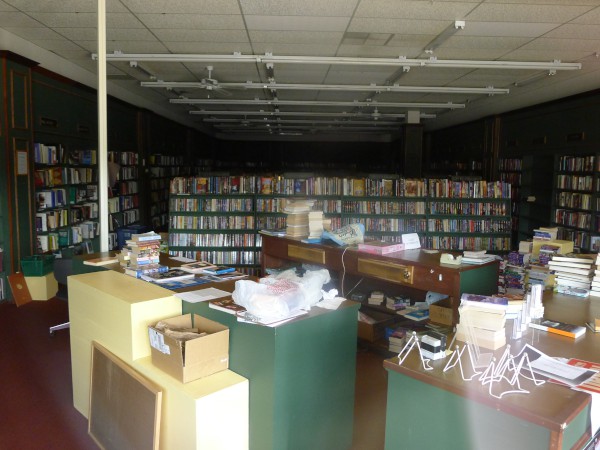 Books Revisited was the follow-on operation to the Two Notch location of The Book Dispensary, and occupied the same space in Tillman's Plaza near the Two Notch K-Mart. I believe they also used all the shelving, counter and other fixtures left over from The Book Dispensary so the shops looked very similar.
In the event, I only stopped by Books Revisited once. I browsed the Science Fiction section, and picked up a couple of Berserker books by Fred Saberhagen who had at the time just recently passed away. The staff was friendly, and the place was comfortable: well lighted and not cramped -- there used to be some real dives I surfed for used books in. So why didn't I go back? Well, I certainly hadn't ruled out doing so, but I think it's the old story of internet disintermediation and getting what you want vs serendipity and getting what you didn't know you wanted. As things stand now, I can probably get any paperback that pops into my head for a few cents on Amazon (though it will cost more to have it shipped..) rather than looking around town in the hopes I might find it, and I find that as I get older, I seem to have less and less time and interest in plowing through stock. It used to be that I would go to Woolworth's and check every LP in the cut-out bin, or check every book in the Science Fiction and Humor sections at The Book Dispensary or The Paperback Exchange or George's. I found a lot of treasures that way, and wouldn't take any of those hours back, but I'm just not willing to do it anymore. And I hope I'm wrong, but I suspect, unfortunately for places like this, that a lot of other people aren't either.
(Hat tip to commenter Brandi)
6 Responses to 'Books Revisited, 7366-A Two Notch Road: June 2012'
Subscribe to comments with RSS or TrackBack to 'Books Revisited, 7366-A Two Notch Road: June 2012'.
Leave a Reply