Posted at 11:23 pm in Uncategorized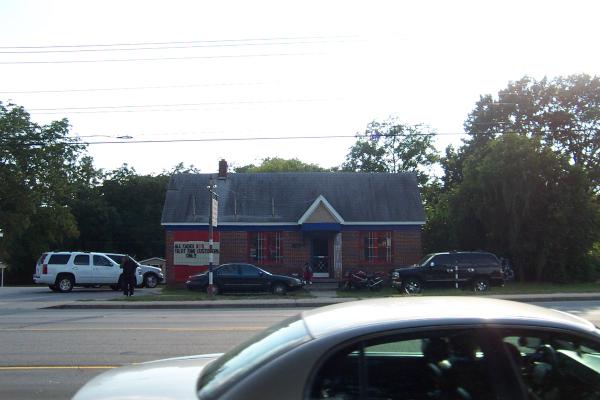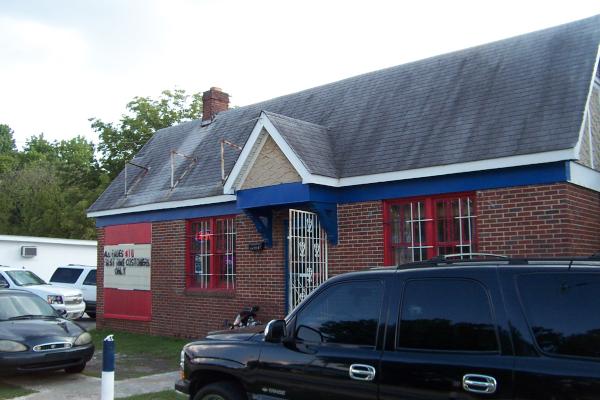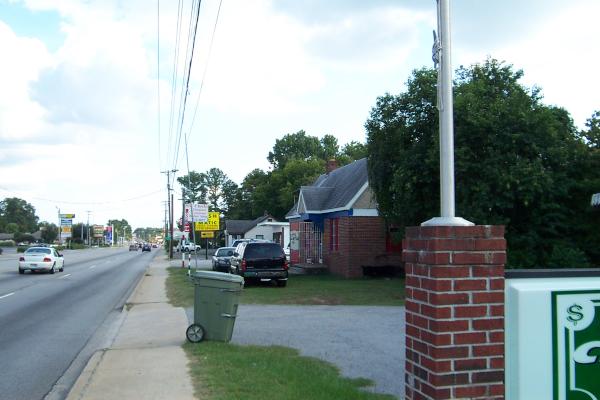 This former residence on Broad River Road about a mile North of I-20 was for many years George's Book Exchange (I might not be recalling the name exactly right though "George's" was certainly in it). The Dutch Square area used to be pretty rich in book stores. Inside the mall itself, there was Walden's (which was still there last time I checked, though not in the original location) and some sort of mainly greeting card store which was down the internal hill from Waldens and on the other side of the walkway. It had several paperback racks with a different mix of books than Waldens. Across Dutch Square Boulevard from the Mall there was Cookesbury, which at the time seemed more general interest than the Christian focus it now has, and down on Bush River Road, somewhere past K-Mart and before I-26, was the Book Exchange which is now in Boozer.
Unlike all those, George's was not in walking distance of Dutch Square, but once I started driving, it was easy to check out when I was in the general area. Also, unlike all those, it must be admited that George's had a lot of R and X rated material. The professor I had for the Science Fiction elective I took at USC actually called the place "Scummy George's", but I don't think that's wholly fair. He had all sorts of books, and the mainstream books were not just a front for the adult stuff. (And some of the adult stuff seemed to be "collectible" issues of Playboy etc).
In my particular area of interest, the store always had a good bit of SF, including from time to time issues of the old SF pulps from the 50s & 60s. I remember picking up several old issues of Galaxy and Worlds of If there as well as lots of SF books. As far as I can recall, there was ever only one person at a time working the store (it wasn't large). I can't remember if it was always the same guy, but I'm sure that at least sometime it had to be the eponymous George.
Eventually, I stopped going to used book stores very often. I guess I got rather spoiled by having a real job, and knowing that if I wanted a book, I could just buy it new. Then came Amazon, and now I can find $0.01 copies of lots of used books if I want them. There's still a lot to be said for going to a used book store and stumbling over something you weren't looking for, but I nonetheless do it much less now than then. At some point after I tapered off (and was living in Aiken anyway), George's closed. I don't know if George retired, passed away, moved or just found it wasn't profitable anymore. Whatever the reason, the building now houses a barber shop. Of course if it's like most barber shops, the magazines in there now aren't any newer than George's collectibles..
10 Responses to 'George's Book Exchange, Broad River Road: 1990s'
Subscribe to comments with RSS or TrackBack to 'George's Book Exchange, Broad River Road: 1990s'.
Leave a Reply