Posted at 10:35 pm in Uncategorized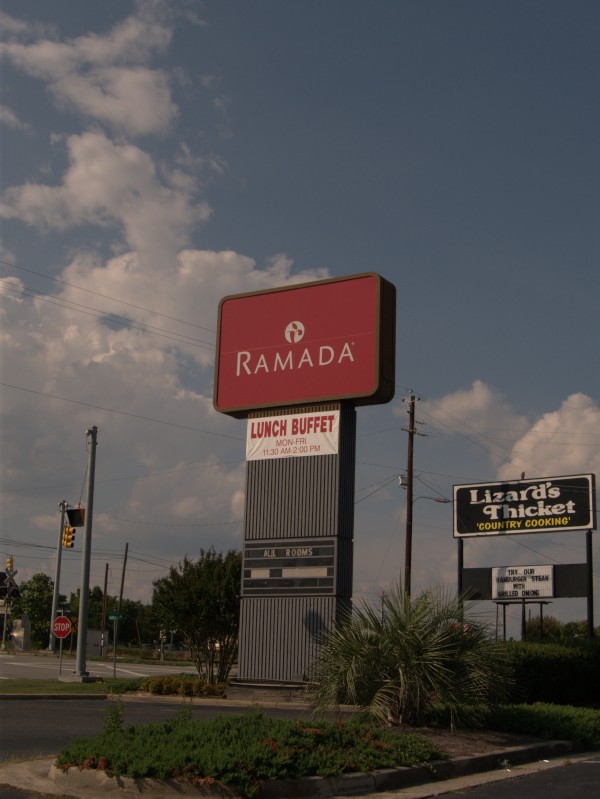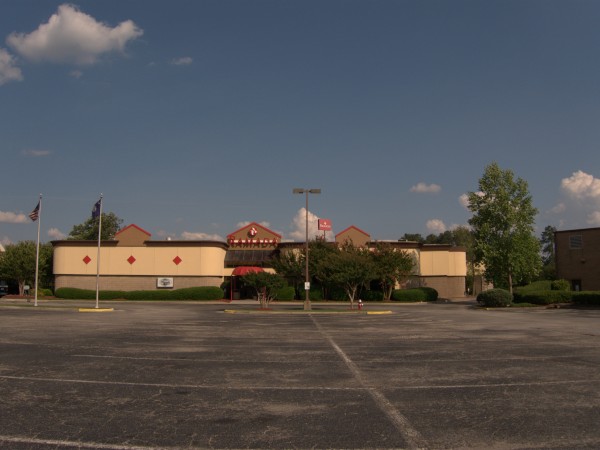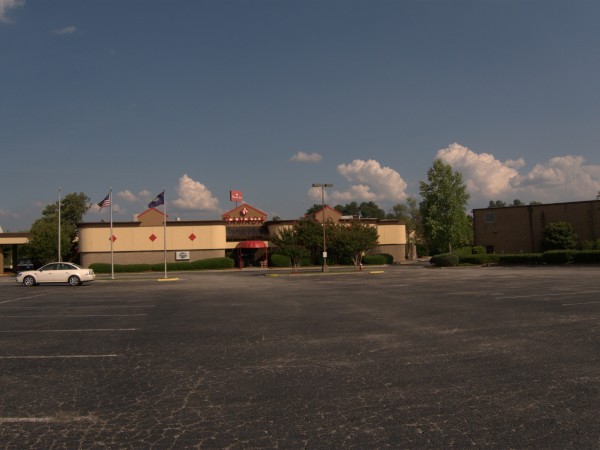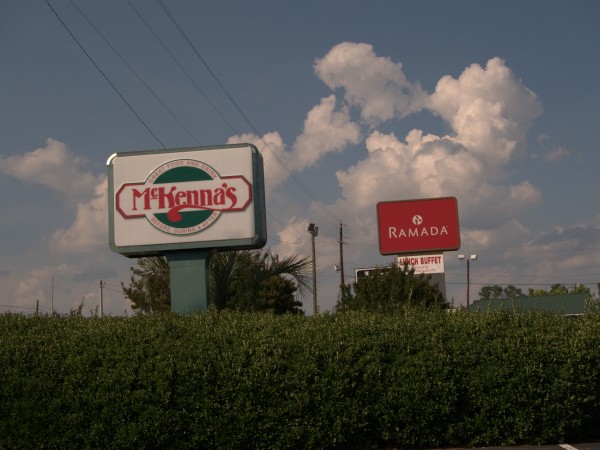 This isn't a current events blog. I don't feel compelled to do a post on everything that closed this week. Even assuming I knew about all that, I'm just as happy to do a post on something that's been gone thirty years. On the other hand, I don't feel compelled to not do a post on something that happened yesterday, since it's kind of odd, interesting and nearby.
Commenter Jamie pointed out this story on the WLTX site:
Richland County, SC (WLTX) - Some Ramada Inn employees and customers are looking for answers after the hotel on Two Notch Road shut down suddenly.

Employees say they haven't gotten paid and customers have been showing up looking for refunds on their deposits.

"It's sad. Why would they do this? Or how could this happen," said employee Stacey Knight. Knight and her coworkers are without a job and without a paycheck. They say the owners of the Ramada Inn closed for business, padlocking the doors shut.
It's not too uncommon for employees at a restaurant to show up for work and find the place closed, but hotels are not a day-to-day business. People make long term plans involving hotels, and normally, at least for a chain hotel, I would expect some sort of orderly wind-down, with people being rebooked to alternate properties or having up-front money refunded. Apparently not so here:
There was one lady in particular that made a deposit for a family reunion, $1100, and she wanted her money back," said another employee.
I'll wager that's one family that never uses any Ramada again..
Anyway, my first memory of this property is when it was a Holiday Inn. I never stayed there (why would I need a hotel in my hometown?), but I think I did go inside once. If I recall correctly, I went with a group of friends after a wedding, probably in the late 70s or early 80s. At that time, the lounge (now McKenna's) attached to the hotel was called Pawleys (a name calculated to attract my attention), and they catered to the backgammon boomlet (which petered out not long afterwards) by having backgammon sets available in the bar area.
I believe Holiday Inn dropped the property after I-77 came through to move closer to that Interstate. For a while the place was (I think) independant, with a big sack covering up the old Holiday Inn sign.
(Hat tip to commenter Jamie.)
UPDATE 26 July 2010 -- Here are some more pictures: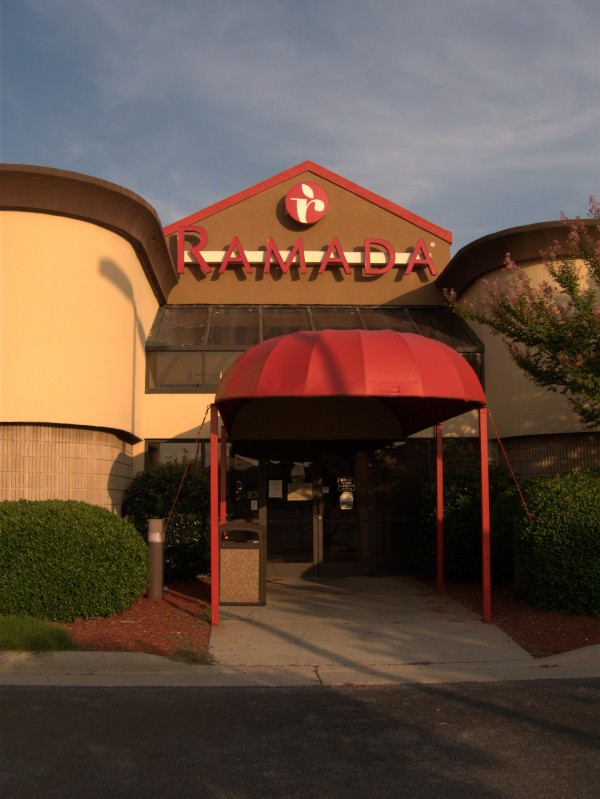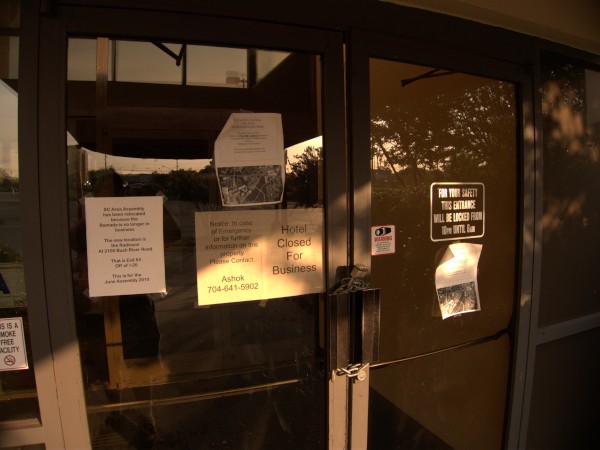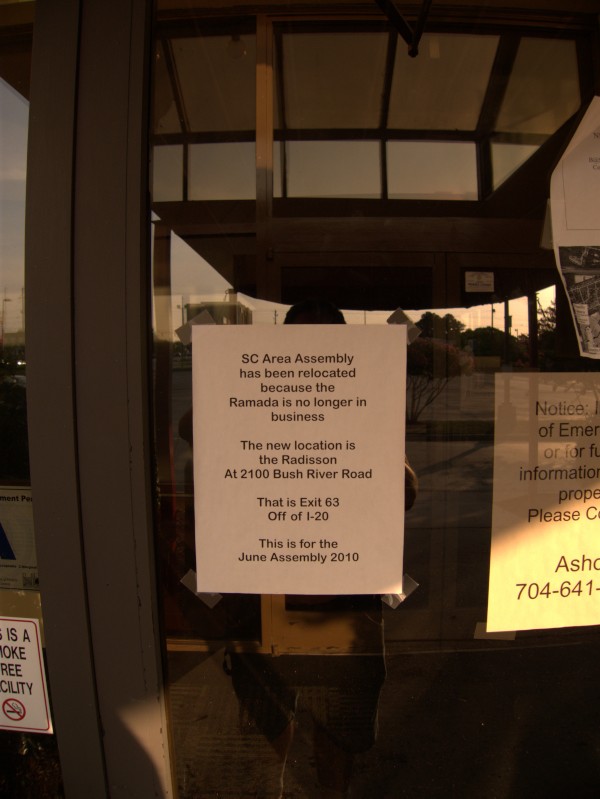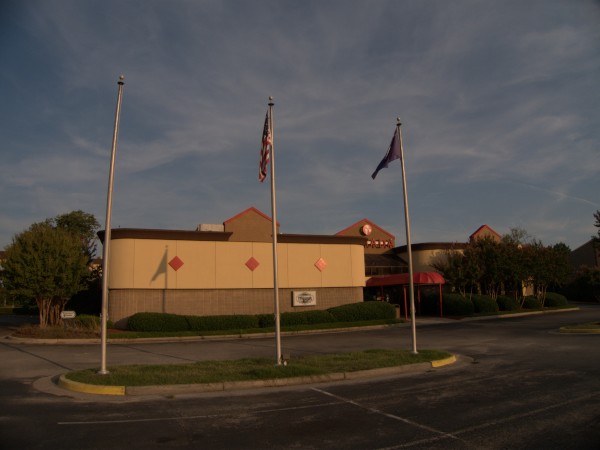 UPDATE 28 August -- After commenter Matt pointed out goings on at this closed Ramada, I decided to take a look and I'm still a bit puzzled at what is happening. It looks like the whole place is being gutted, but they don't seem to be knocking it down in toto. Perhaps it will be like the old Columbia Athletic Club and Splendid China where they have replaced everything except the actual outer walls..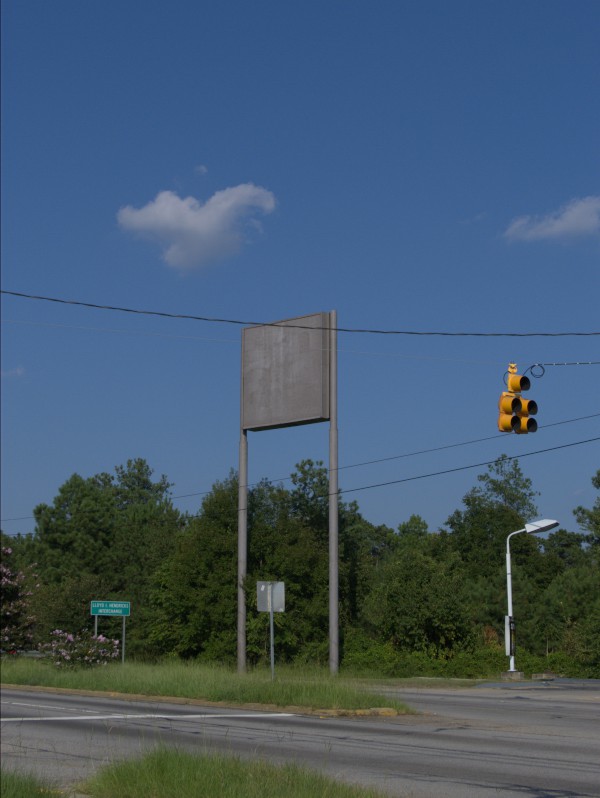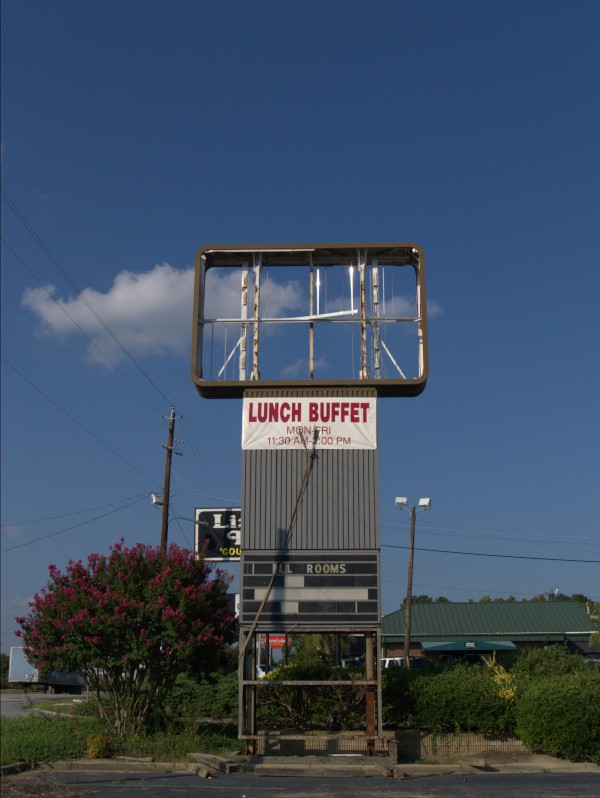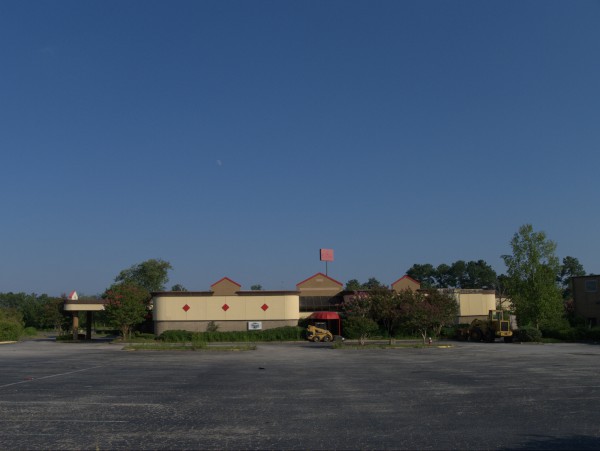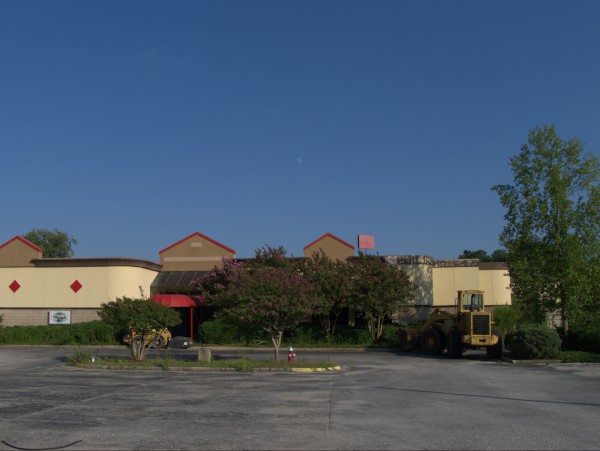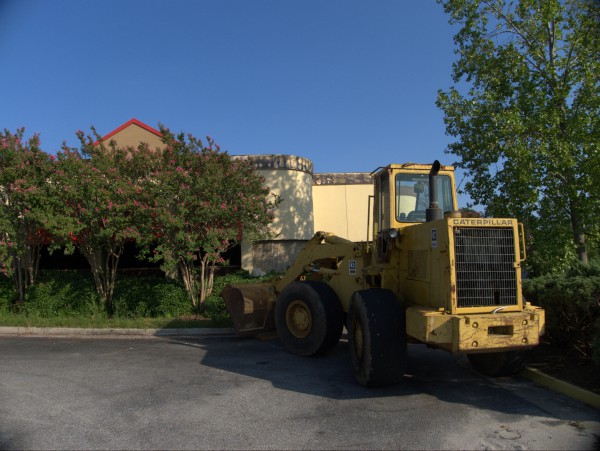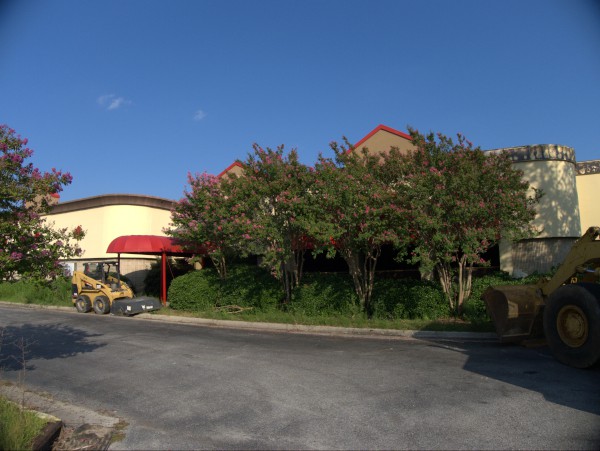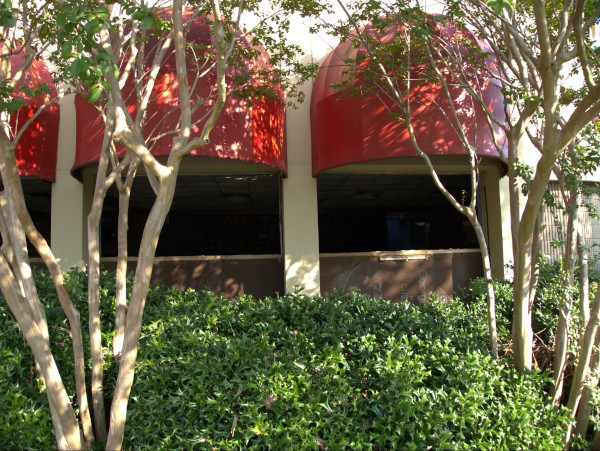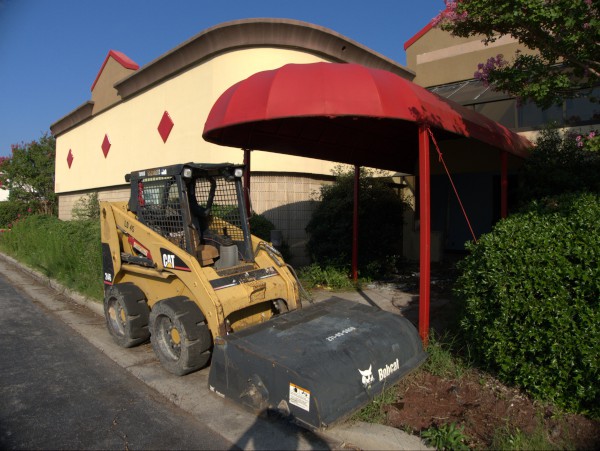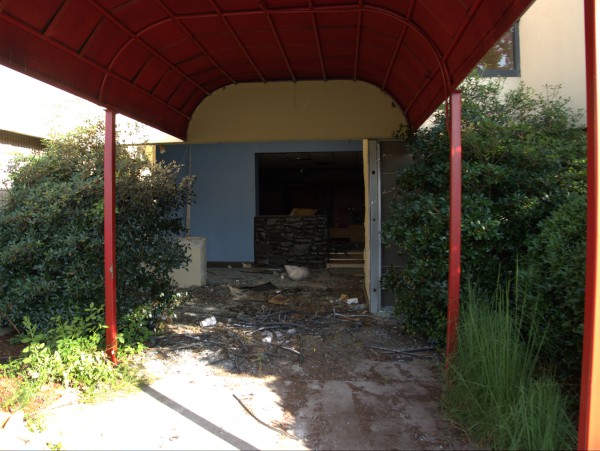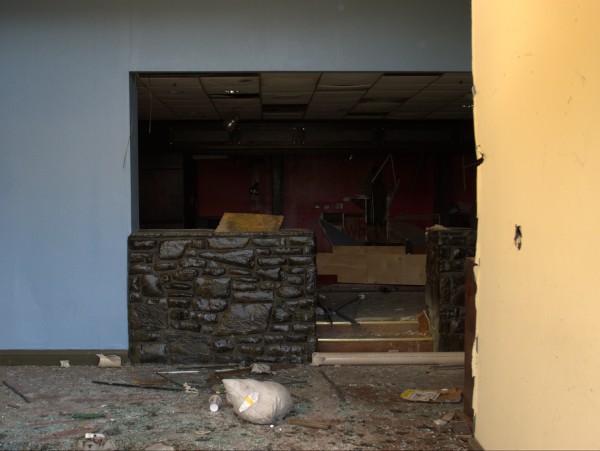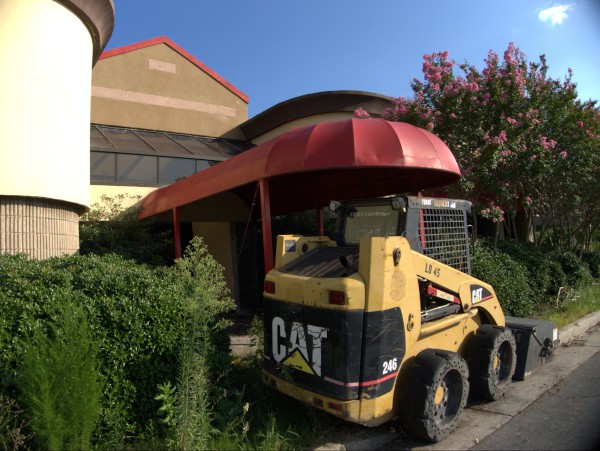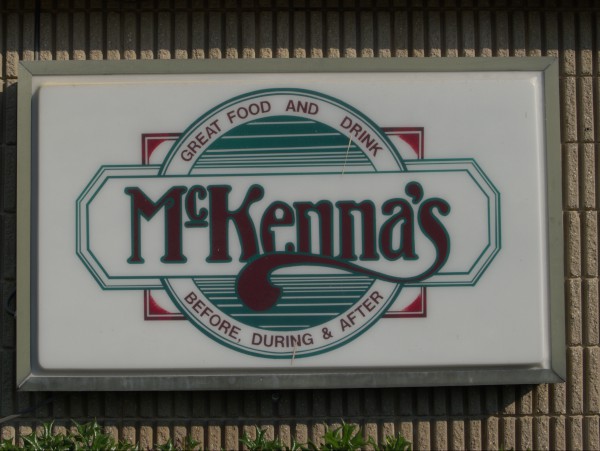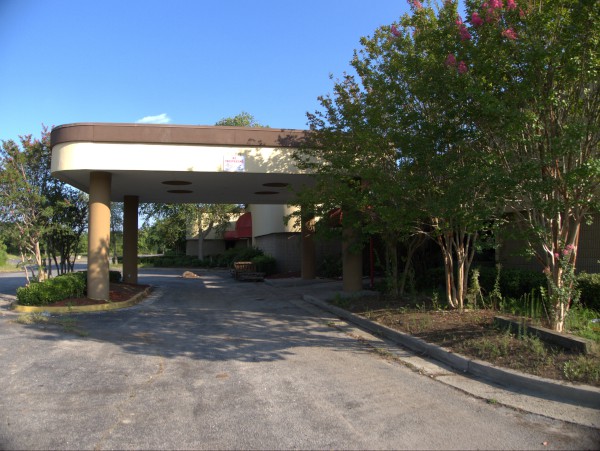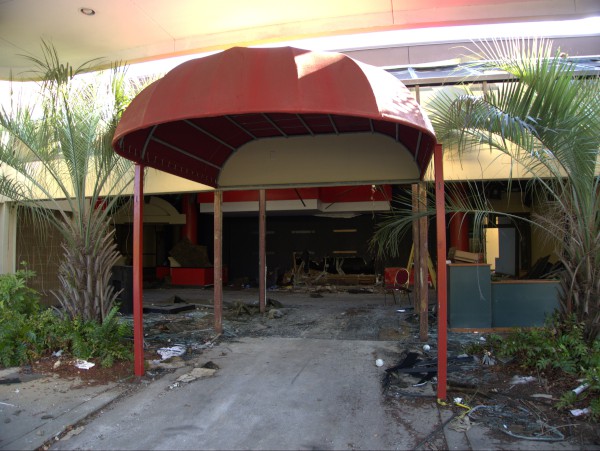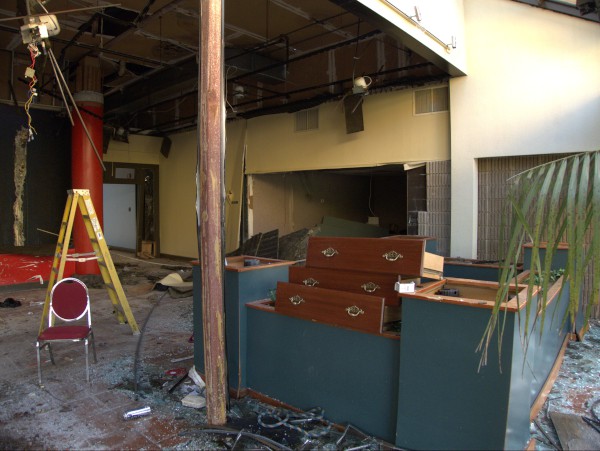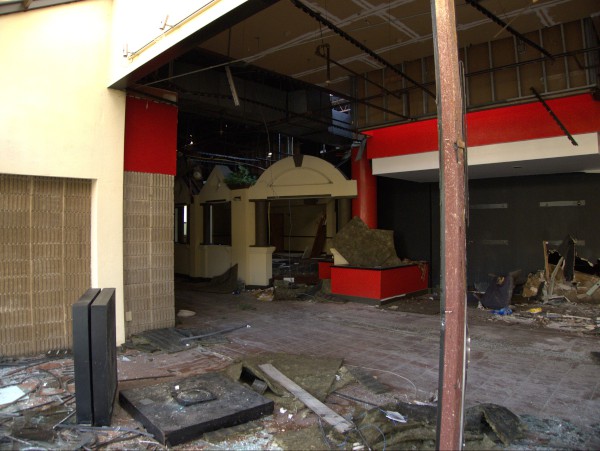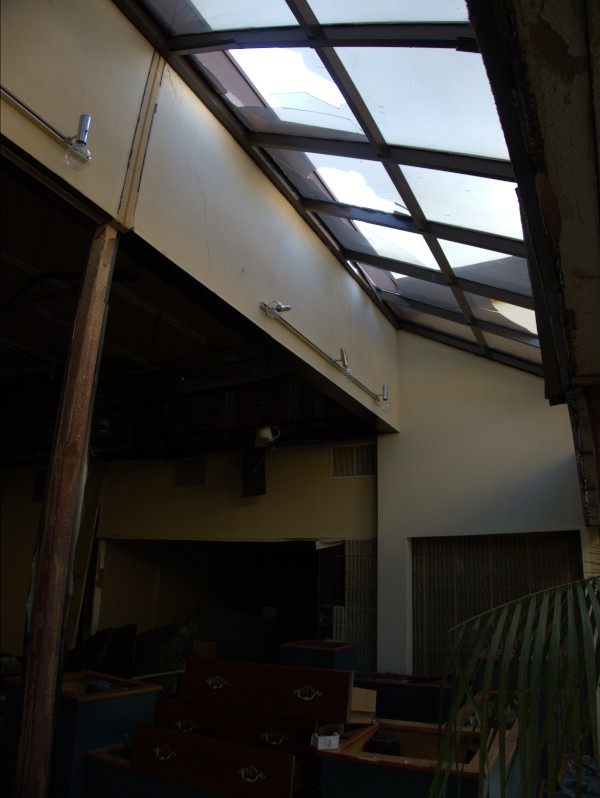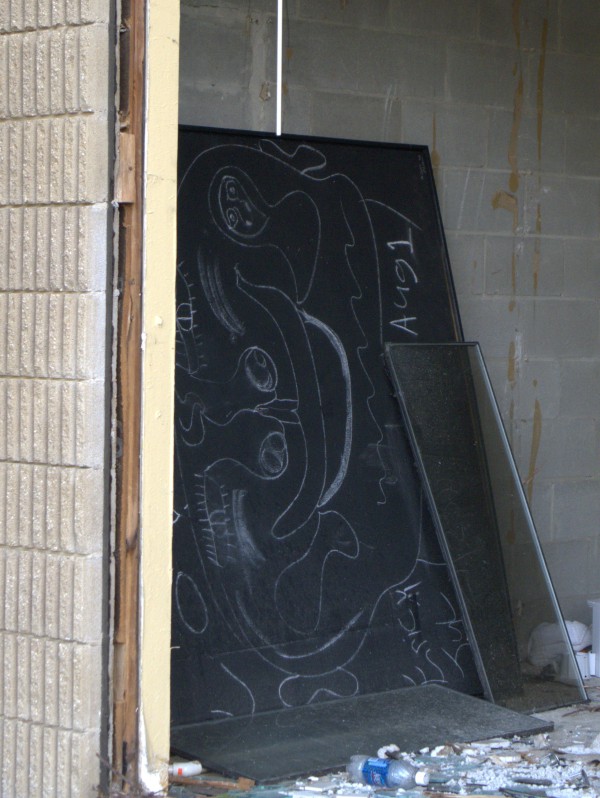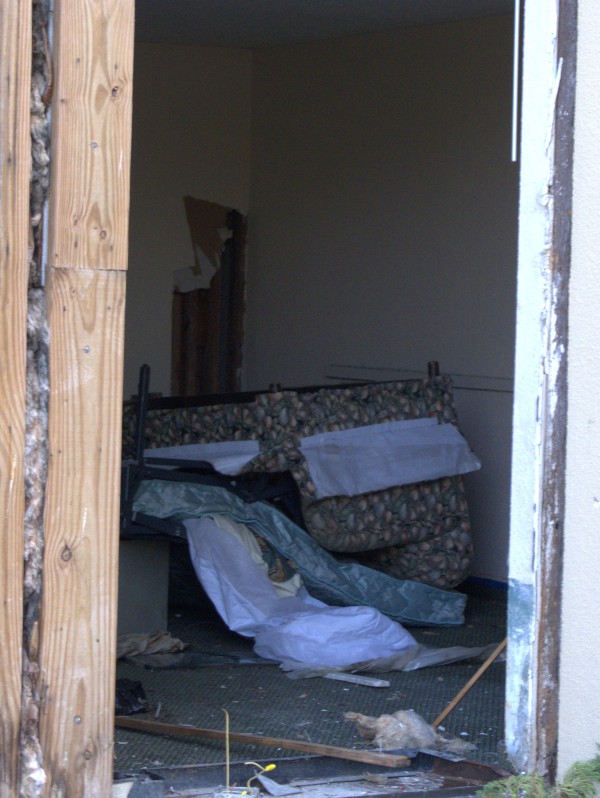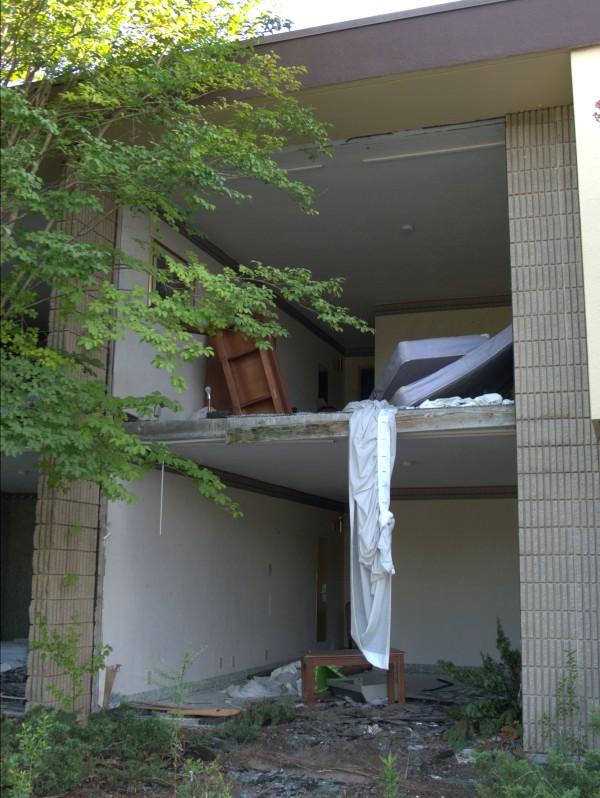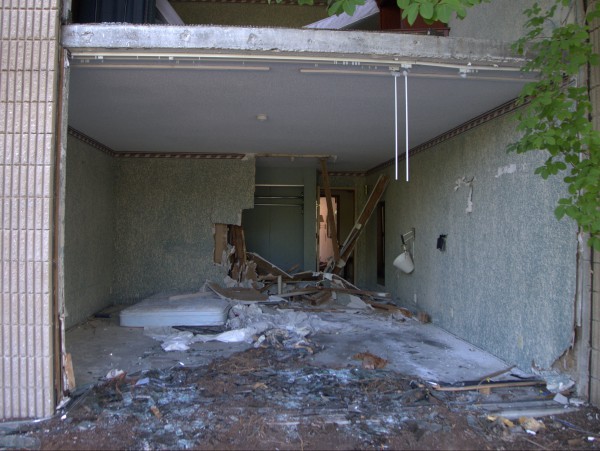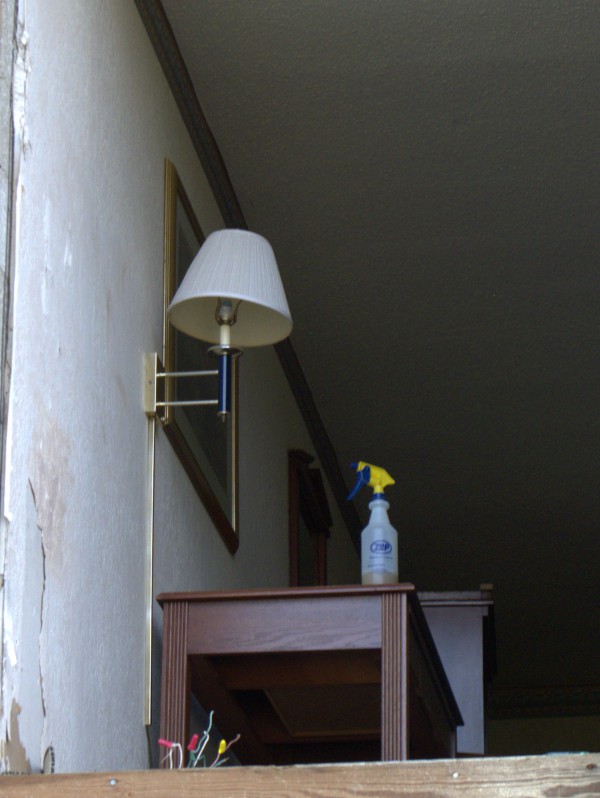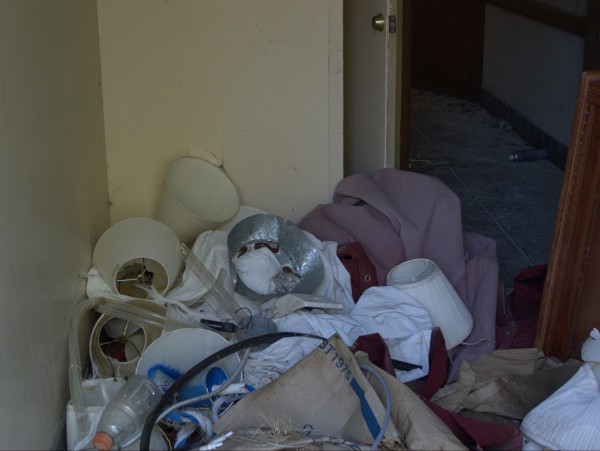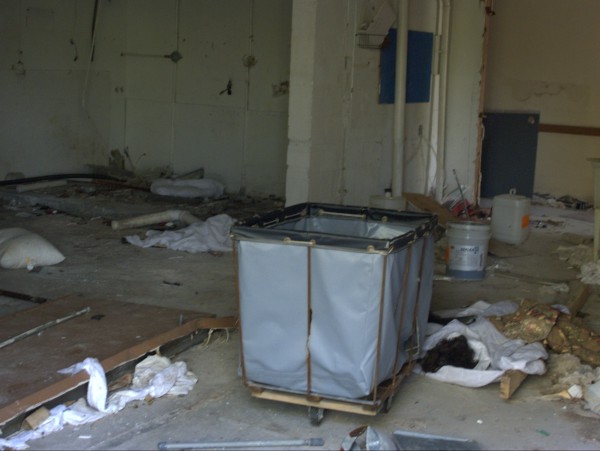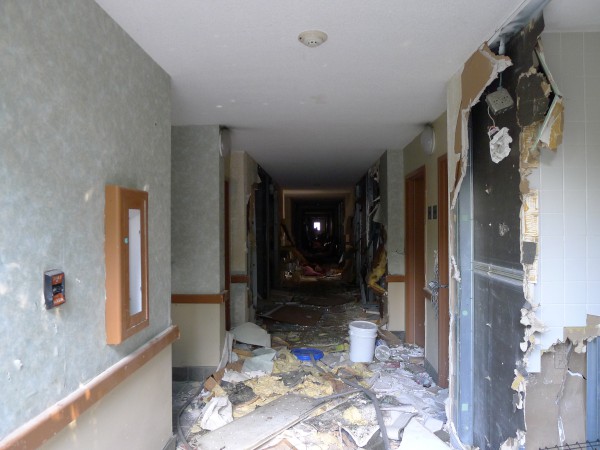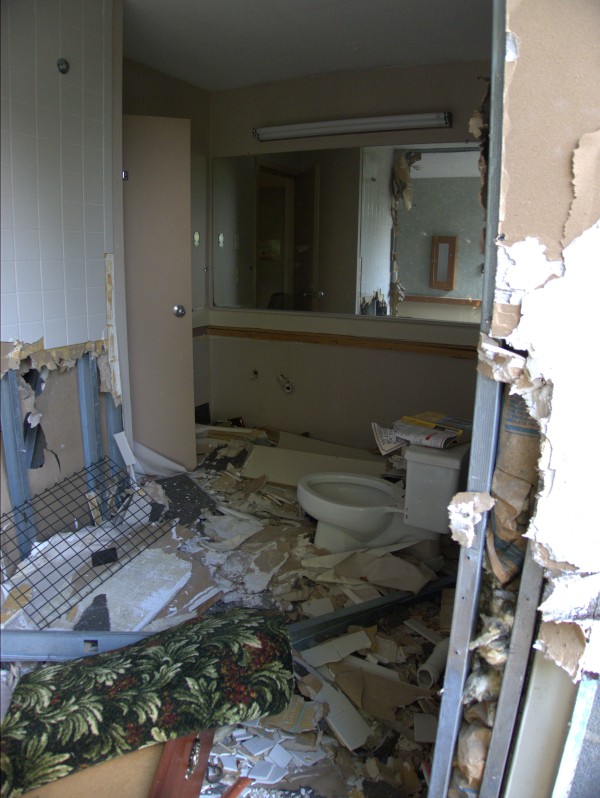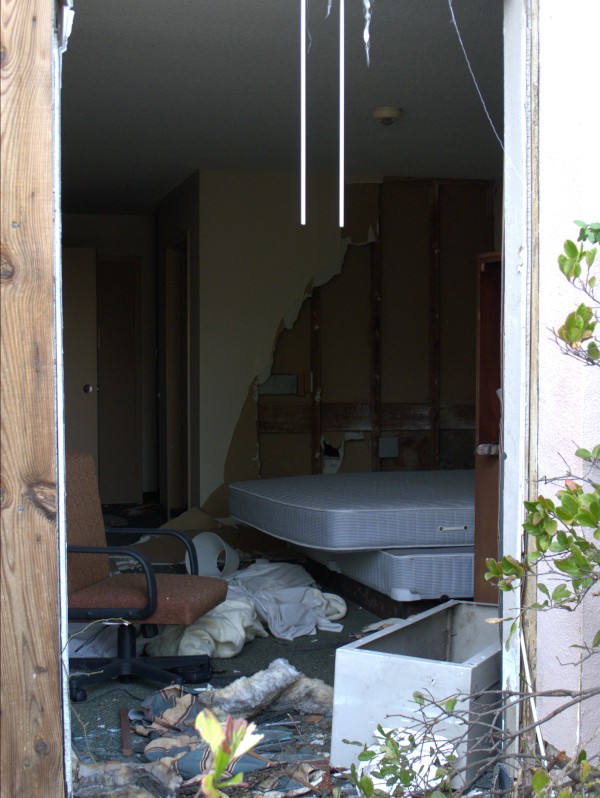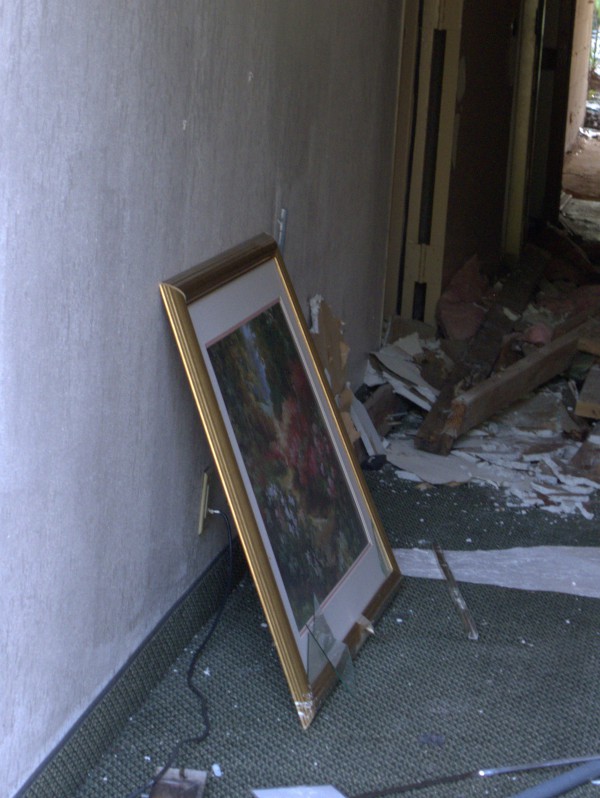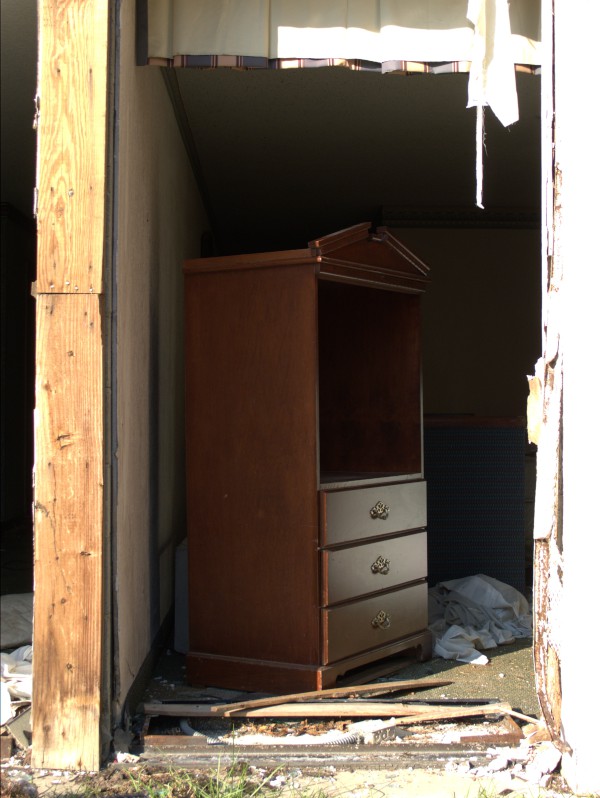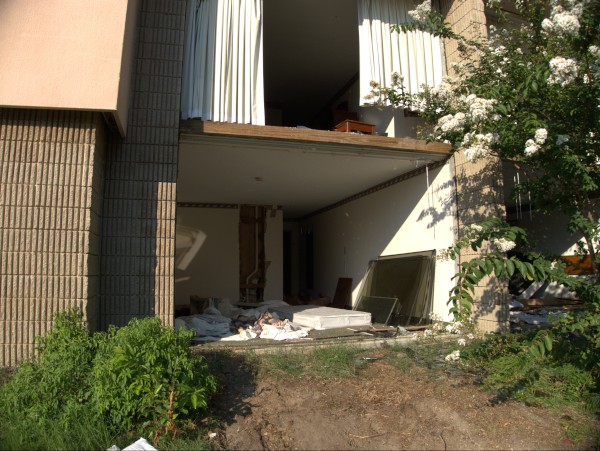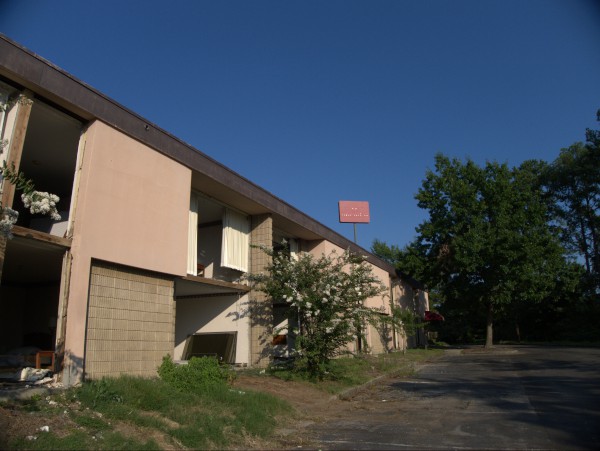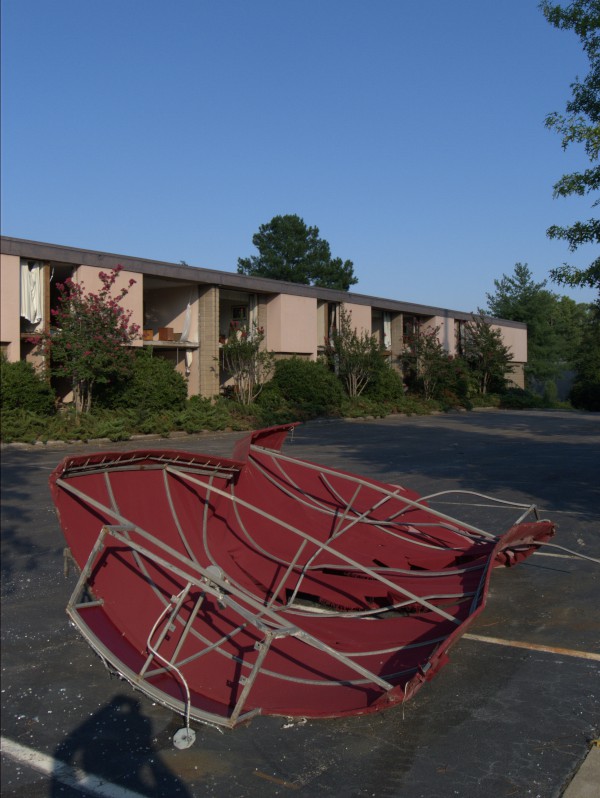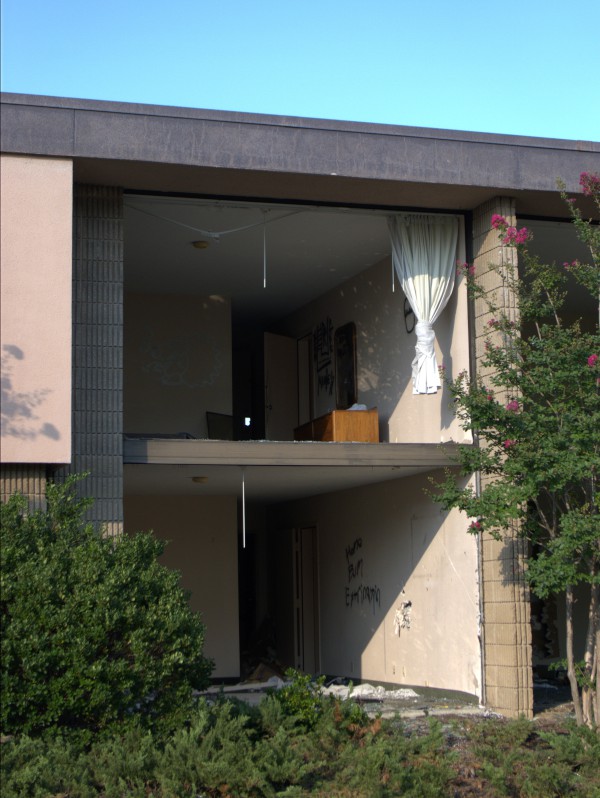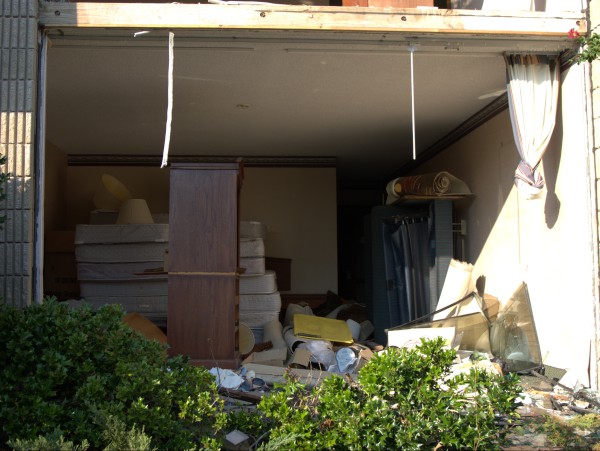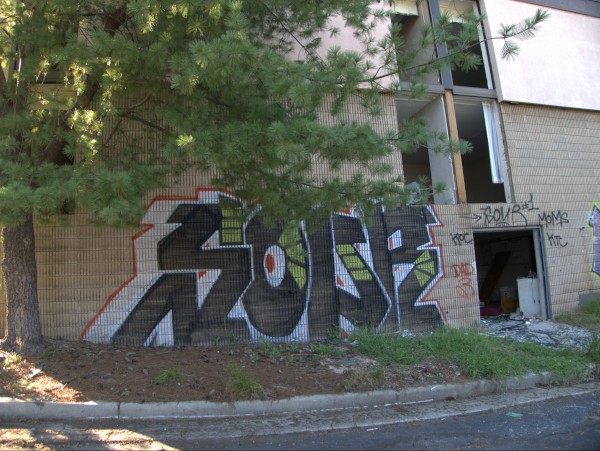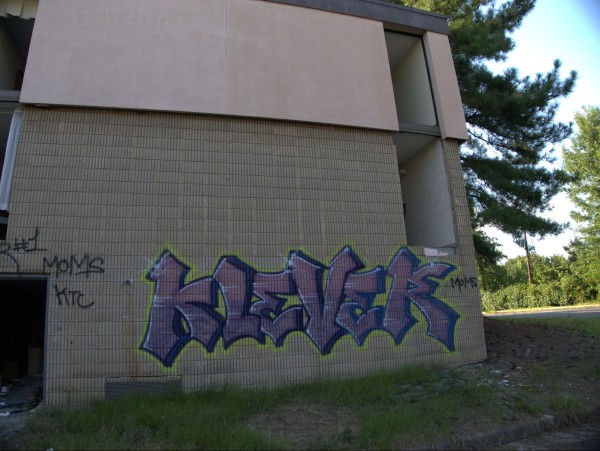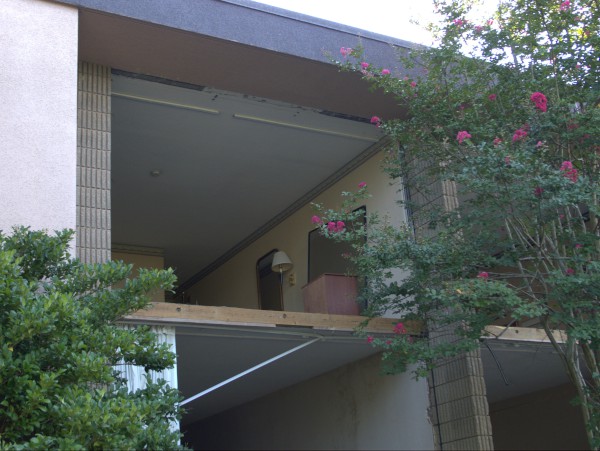 UPDATE 12 September 2012 -- The whole building has now been fenced off. Driving by, I could still hear the chirps of hundreds of smoke dectectors needing new batteries..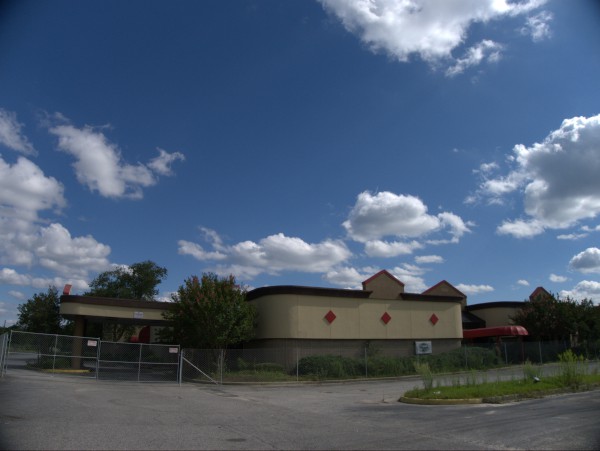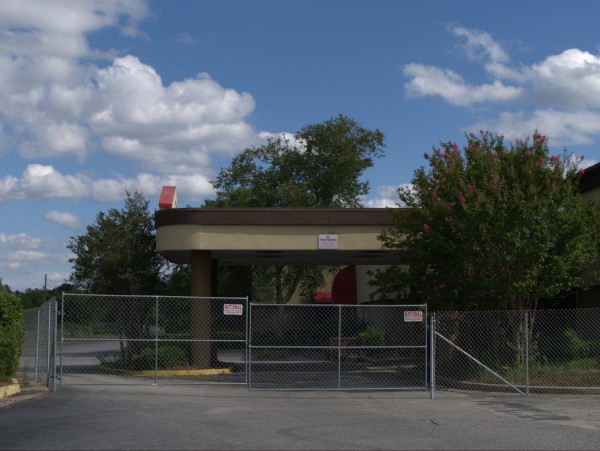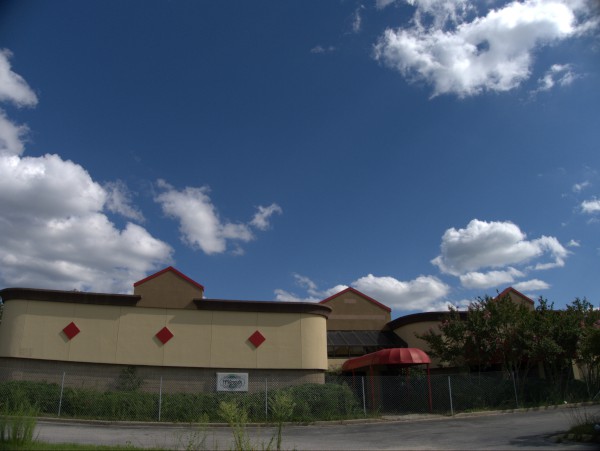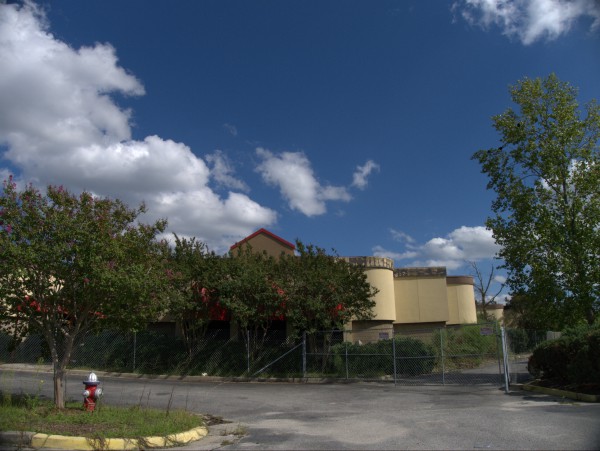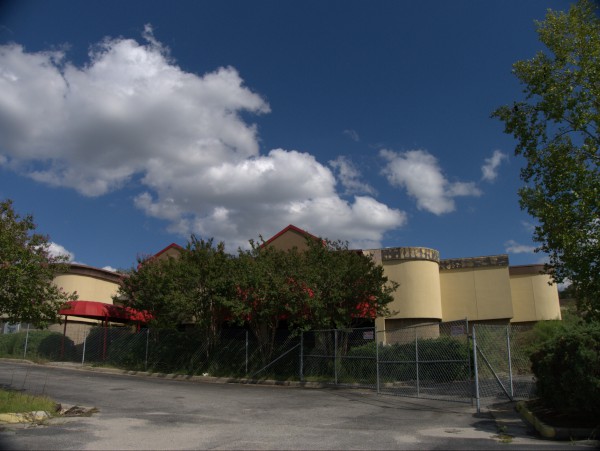 15 June 2013:
Full demolition has started. For a long time it appeared they had only done enough demolotion to "poison-pill" the structure, ie: make sure nobody could buy it and reopen it as a motel. In these pictures, the full knockdown is well underway. Also, note the for-sale sign just off of Trenholm Extension.
14 July 2013:
Not nearly as much "progress" as you might expect, but the demolition goes on.
10 August 2013:
I had never seen a freight train stuck on this stretch of the track by Two Notch, but in this case a long train was stopped for upwards of 45 minutes, blocking off both Dawson Road & Oakway Drive. I had to go all the way down to the Two Notch / Trenholm Extension intersection to get back to the old Ramada. As I finished taking this set, train finally started to move and the railway maintainence pickup truck (fitted with track wheels) came along the tracks behind the train. What a track crew could have been fixing behind a stopped train, I'm not sure.
As you can see, the Ramada is now entirely gone except for a pump building and some incidentals like TVs and silverware.
UPDATE 17 August 2013: Added verbiage and pictures for 15 June 2013, 14 July 2013 and 10 August 2013. Also added complete photosets for those days.
UPDATE 5 December 2014 -- This is interesting. Apparently I missed it, but the property went to forced auction in August 2014. That means that whoever originally owned it tore down a perfectly good hotel property with no idea, or no workable idea, how to make money off the property any other way: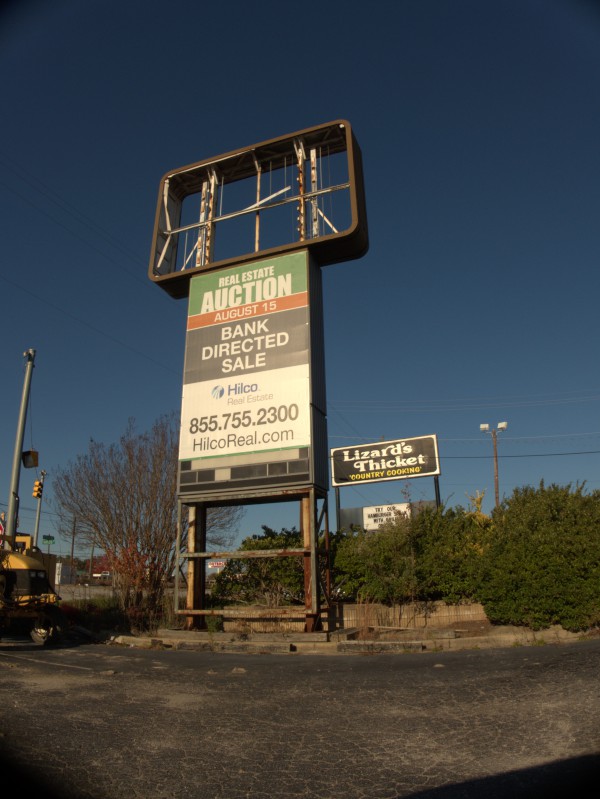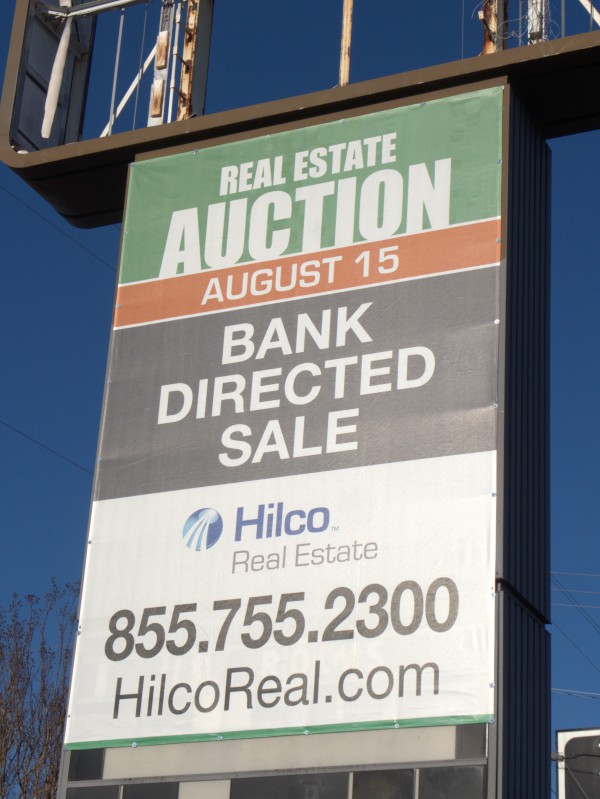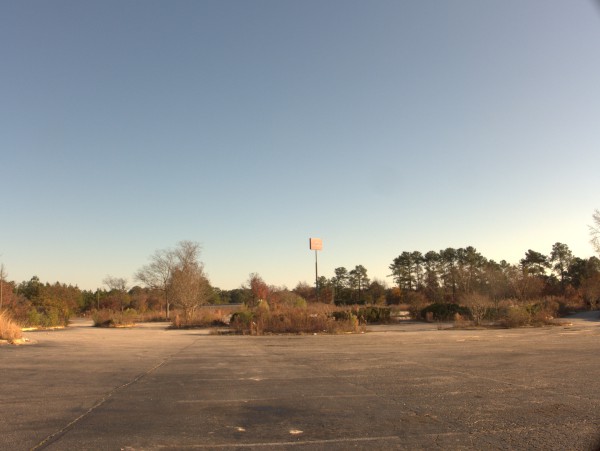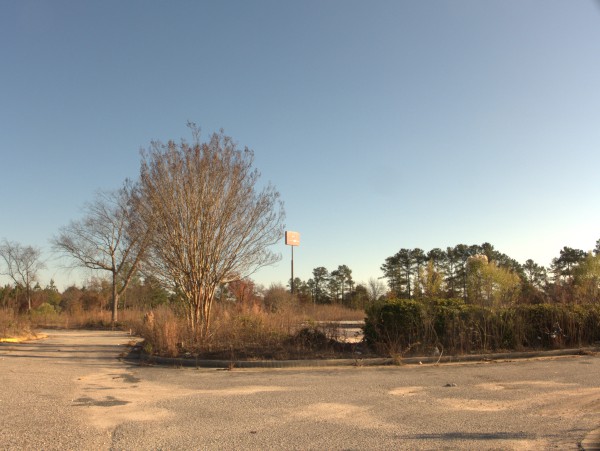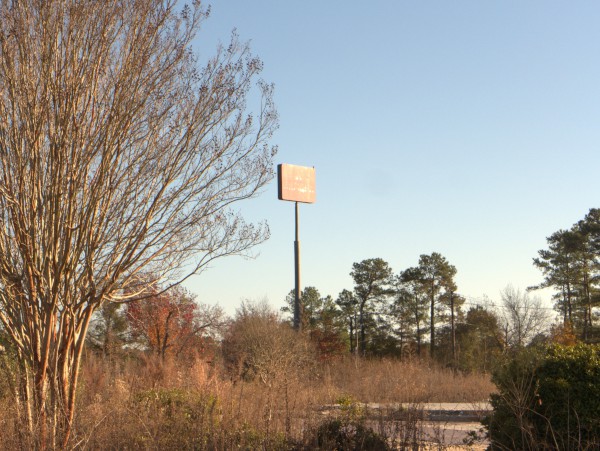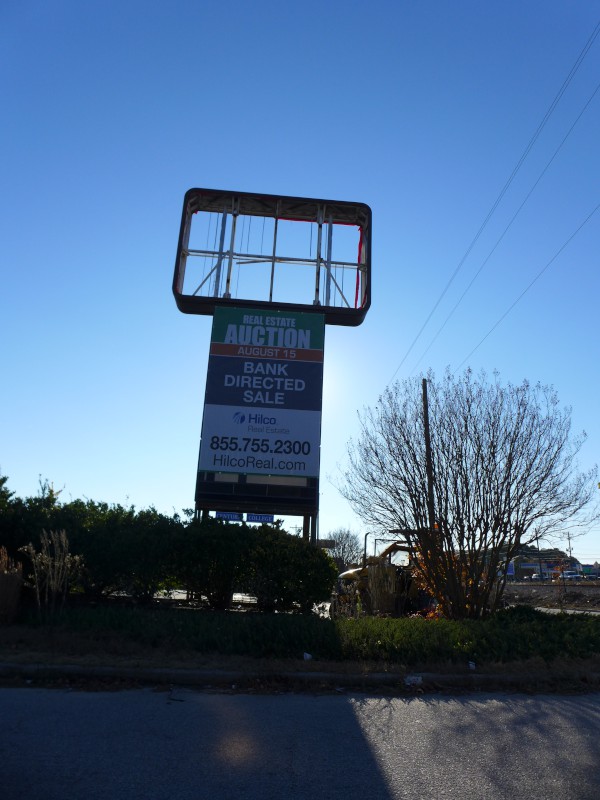 Photosets:
Photoset 26 August 2012
Photoset 15 June 2013
Photoset 14 July 2013
Photoset 10 August 2013
18 Responses to 'Holiday Inn / Ramada Inn, 7510 Two Notch Road: 9 June 2010'
Subscribe to comments with RSS or TrackBack to 'Holiday Inn / Ramada Inn, 7510 Two Notch Road: 9 June 2010'.
Leave a Reply