Posted at 11:16 pm in Uncategorized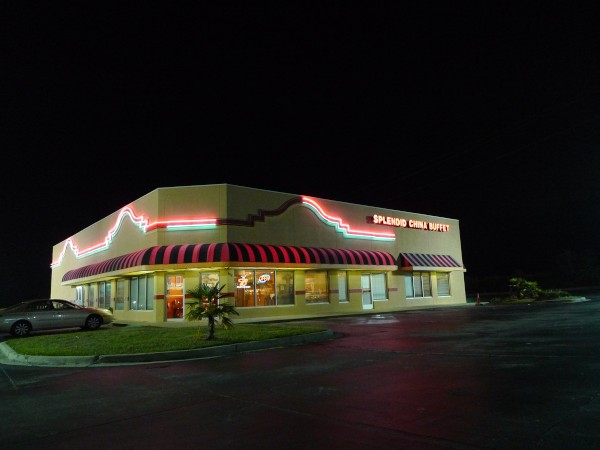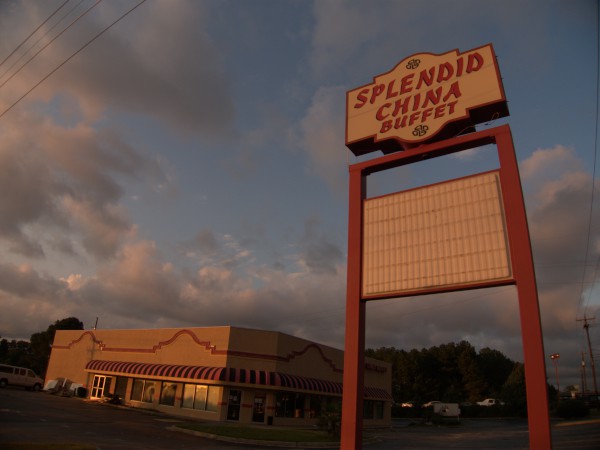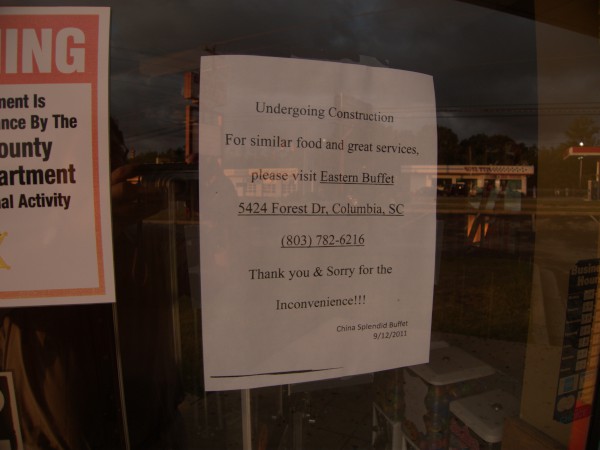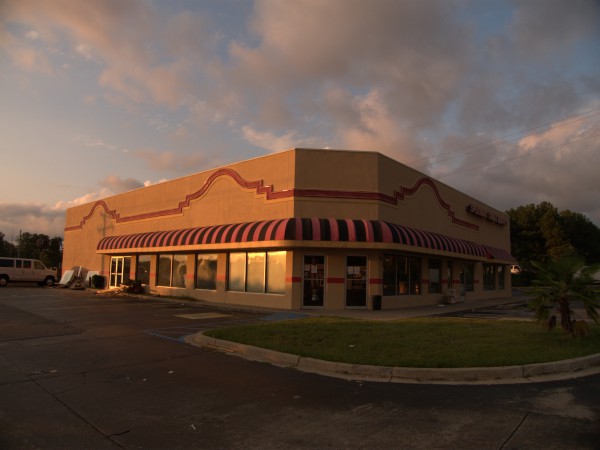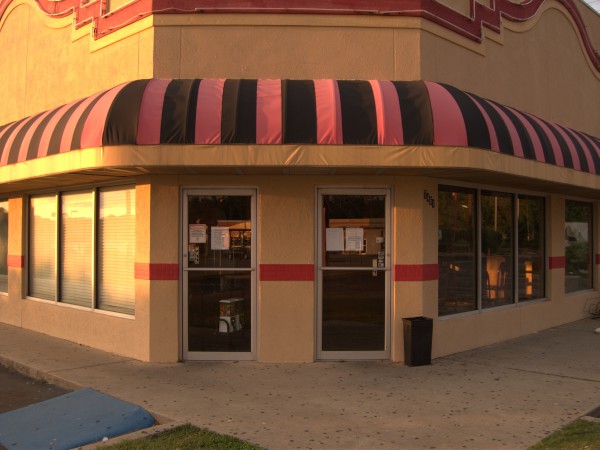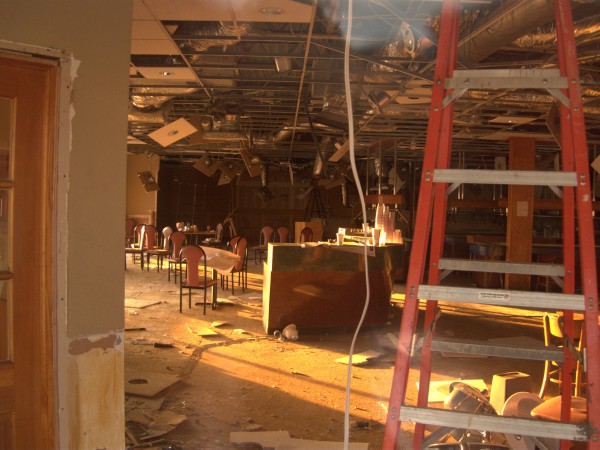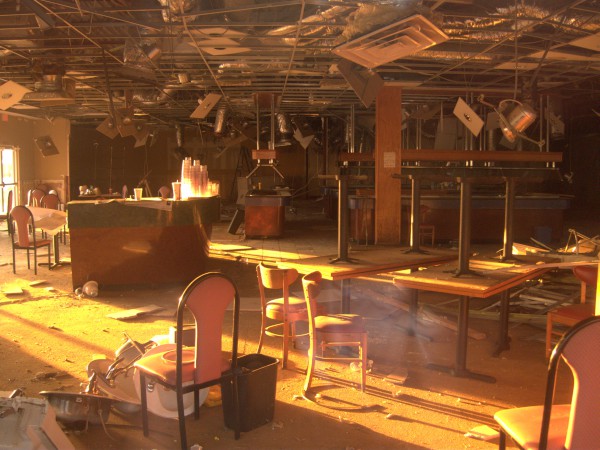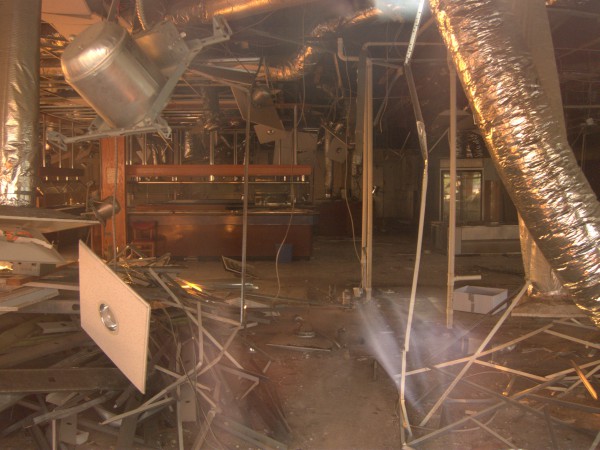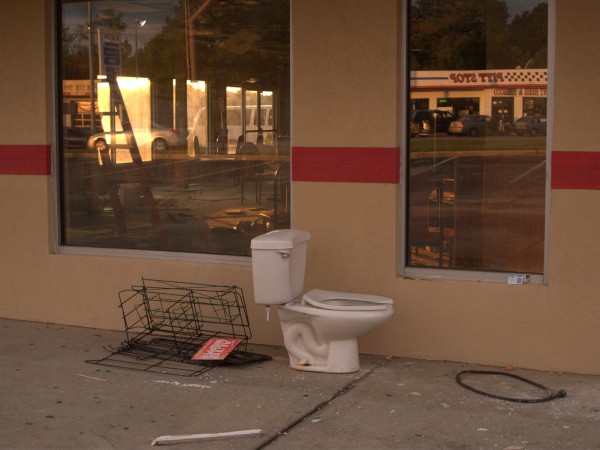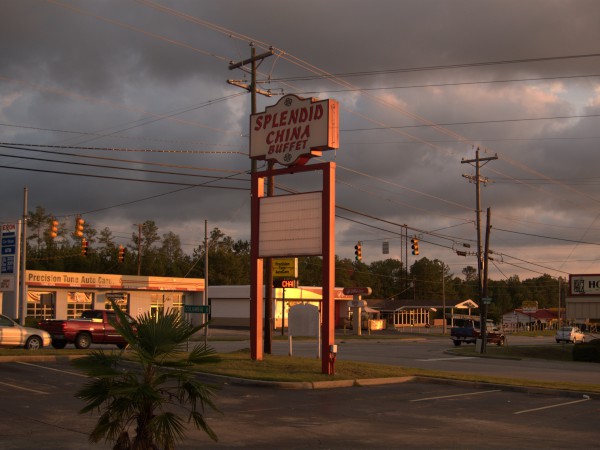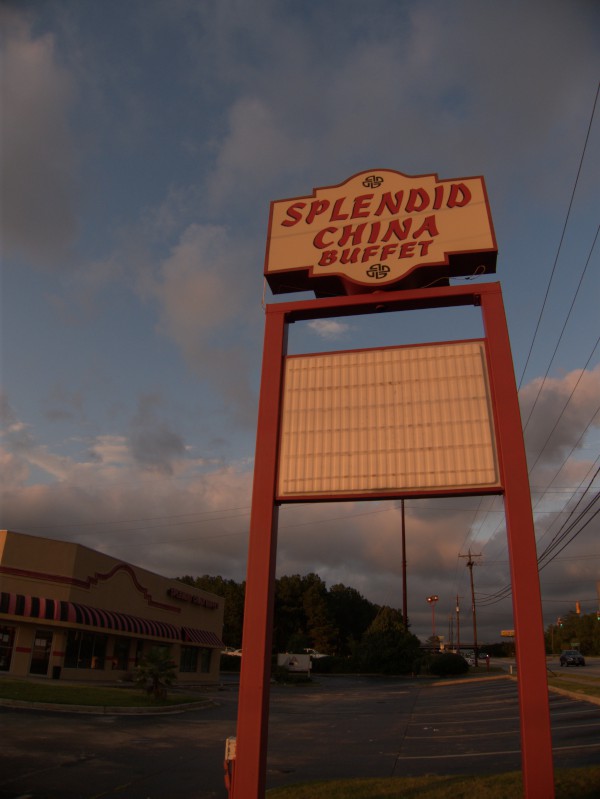 I've written about this building before in a closing for D'Lites / Miami Sub Grill. Splendid China Buffet has occupied the space since then, and seems to do a good business. The door sign is a little vague about what is going on. Certainly the construction is happening (and seems quite thorough..), and I don't doubt that something with the same ownership will open here again, but it's not clear it will still be Splendid China -- It looks more like a total refit.
BTW, does anyone have the definitive name for the sidestreet between Splendid China and Lowes? I've see that I've used both "Firelane Road" and "Fire Lane Drive" in the past. Google Maps seems to think "Fire Lane Road", Mapquest goes with "Firelane Road", and I'm sure I got the "Fire Lane Drive" from some source..
UPDATE 17 October 2011 -- Wow! There's *remodeling* and then there's this: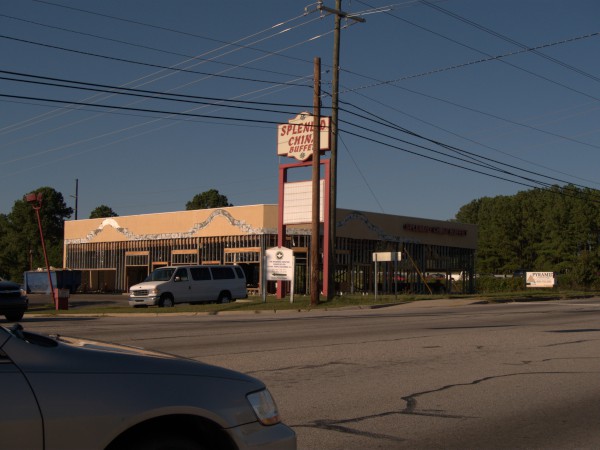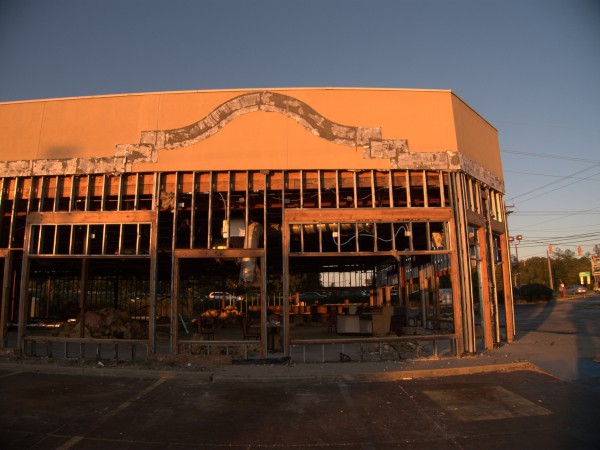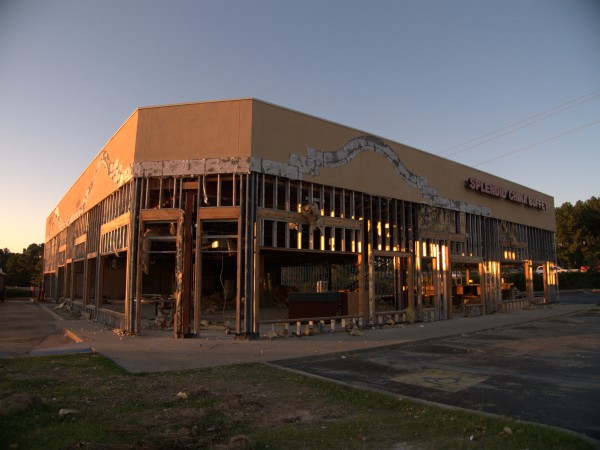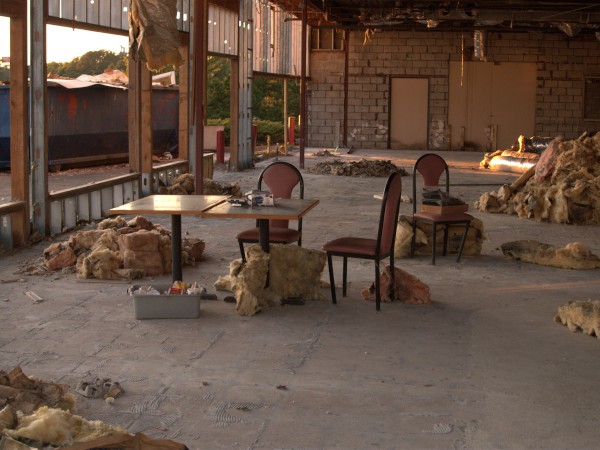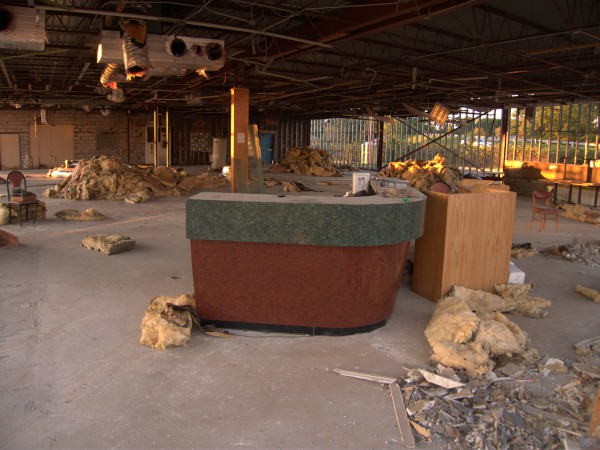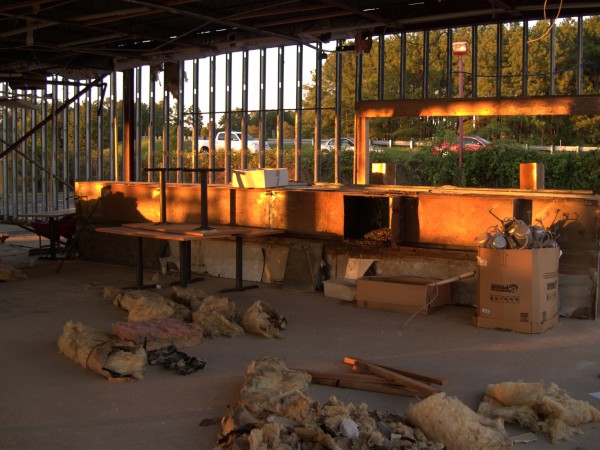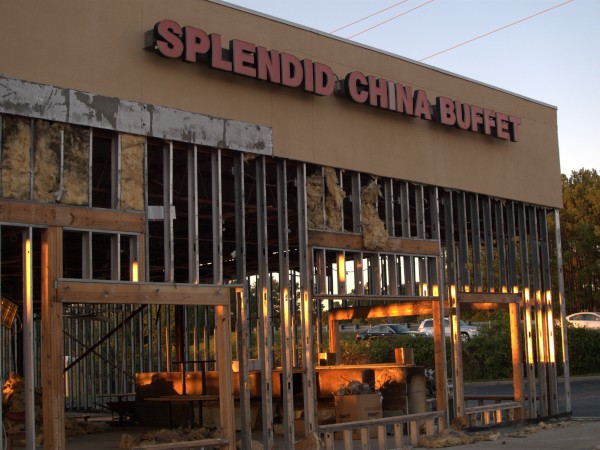 (also added a night picture of the place still operating at top)
UPDATE 16 July 2012 -- It pains my sense of order to stick this update in the middle of the post, and above the 1 February 2012 update, but I have run across these pictures on my drive that predate the pictures in that update. (They are from 27 December 2011):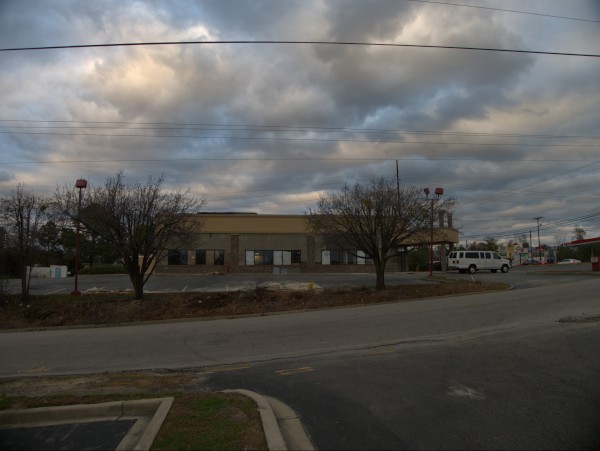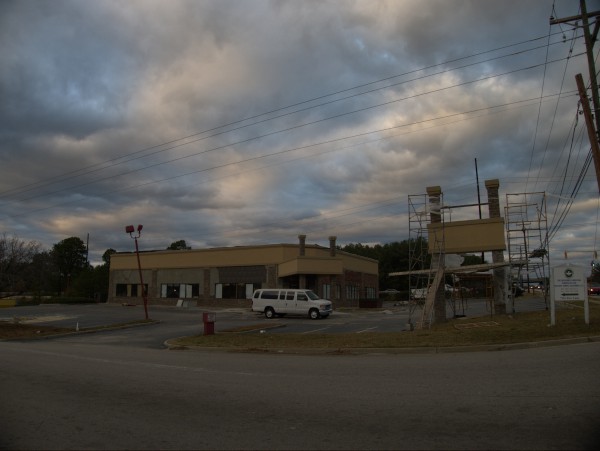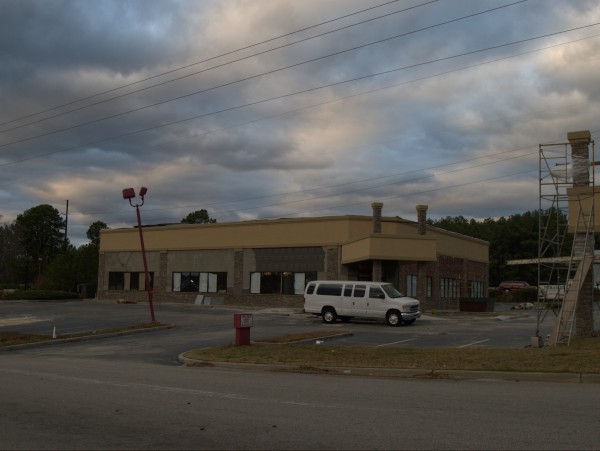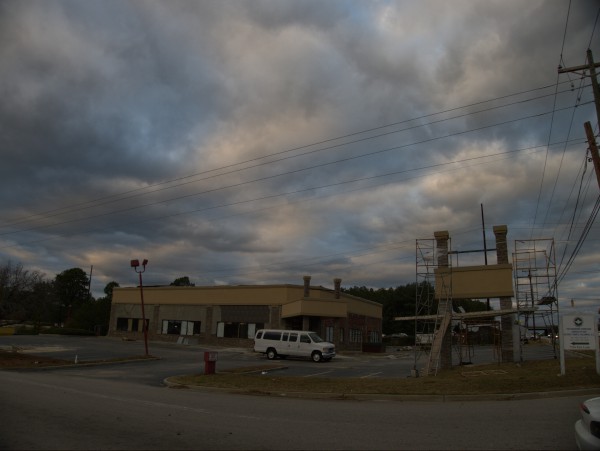 UPDATE 1 February 2012: Took the temporary? notation off the post title. At this point it is clear that Splendid China is not coming back, but that instead the place will now be known as Jasmine Buffett as these two poorly composed drive-by shots show. Presumably with that name it will still be an Asian buffet: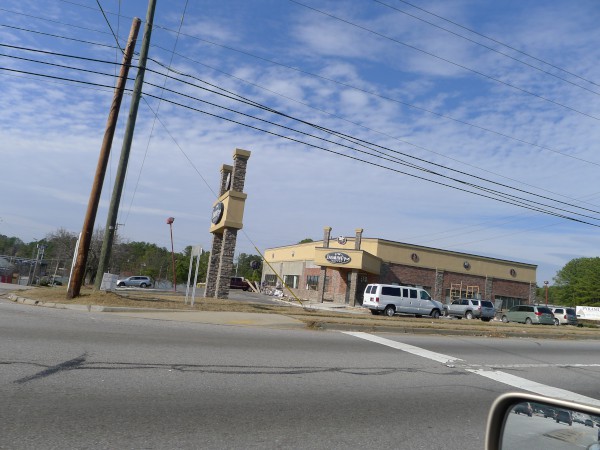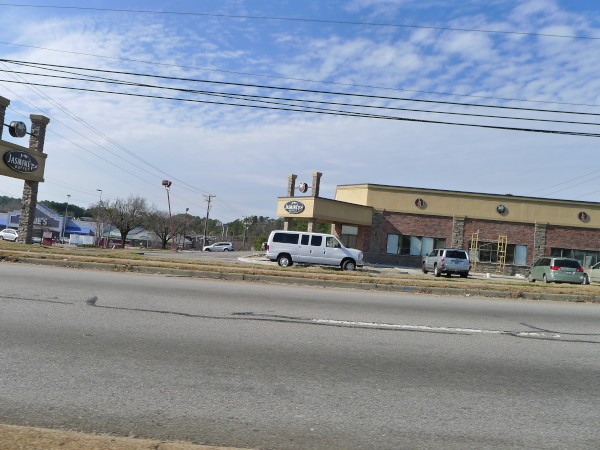 UPDATE 16 April 2012 -- Jasmine looks pretty close to completion: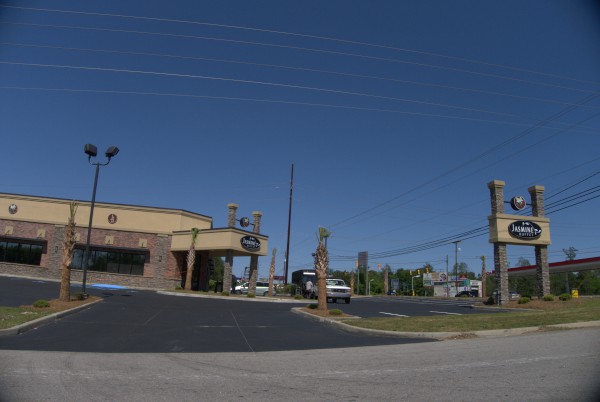 UPDATE 15 May 2012 -- Jasmine Buffet is up and running: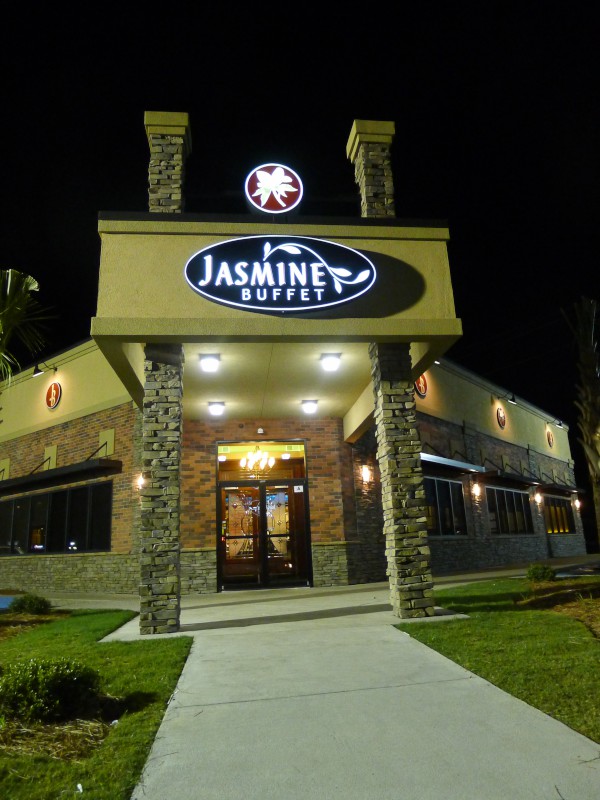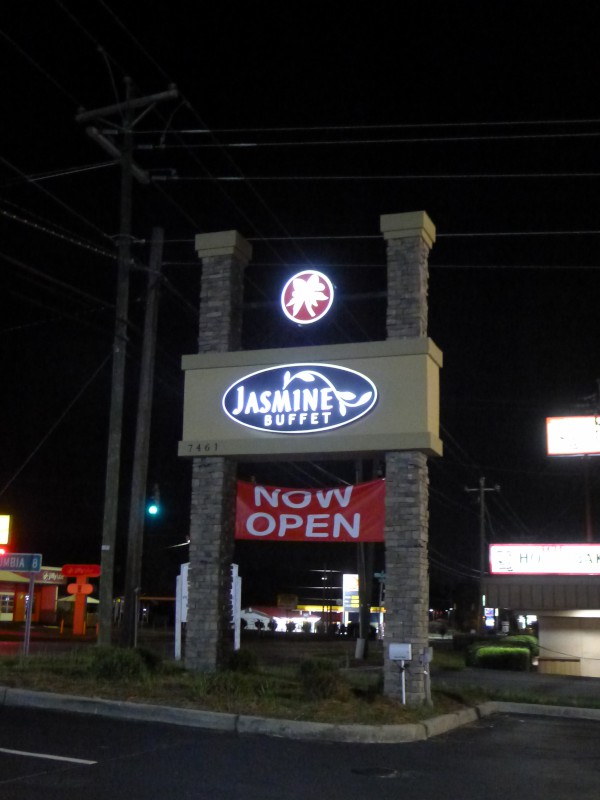 13 Responses to 'Splendid China Buffet, 7461 Two Notch Road: September 2011'
Subscribe to comments with RSS or TrackBack to 'Splendid China Buffet, 7461 Two Notch Road: September 2011'.
Leave a Reply