Archive for the 'Polo Road' tag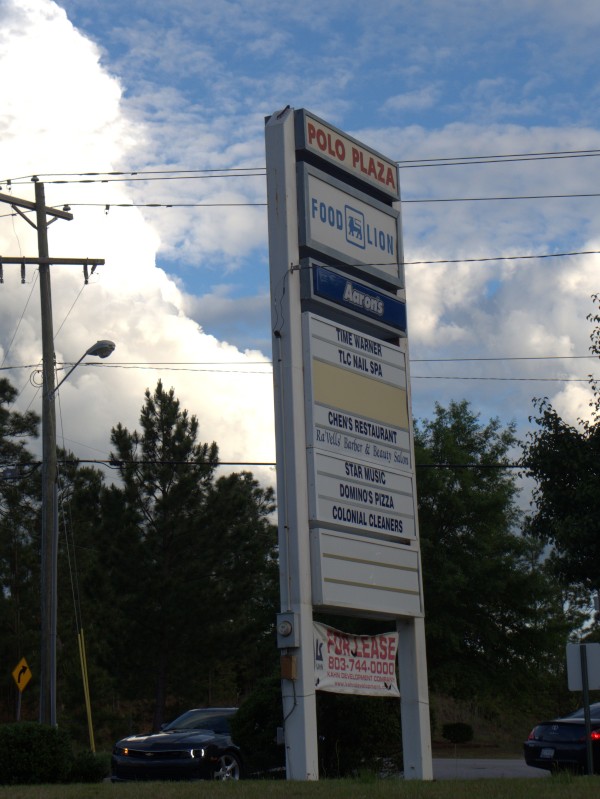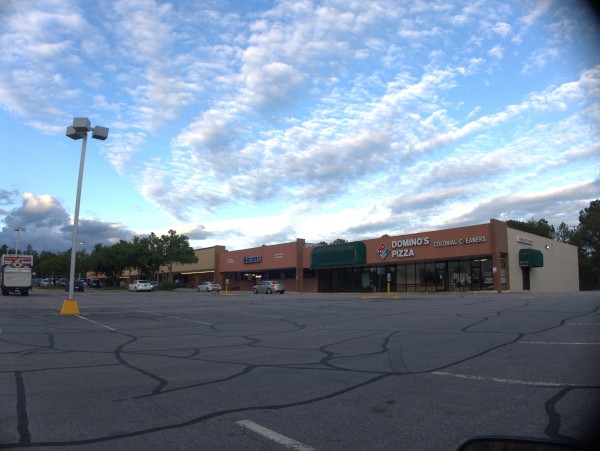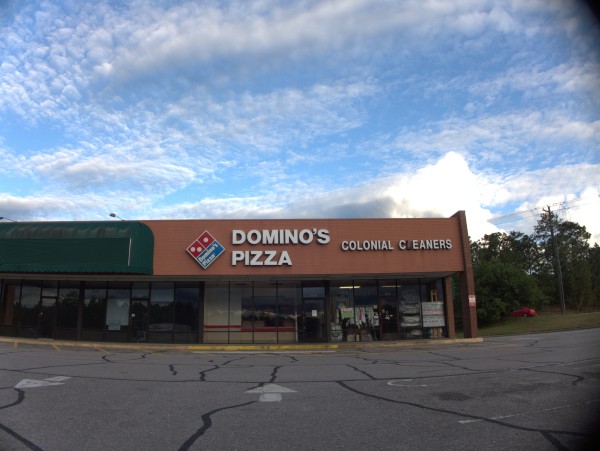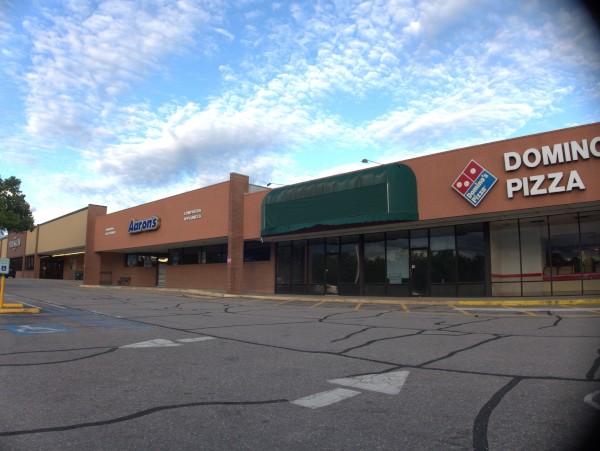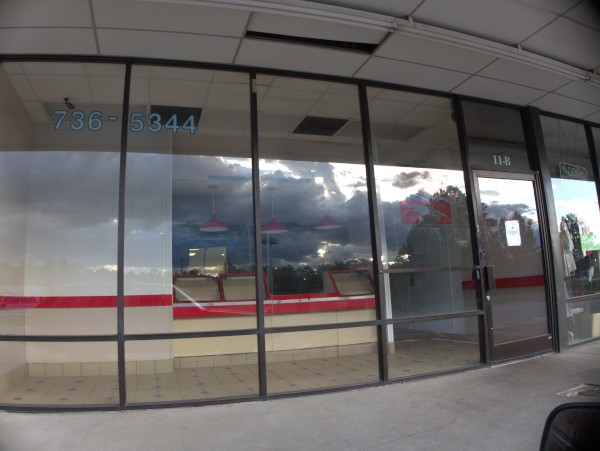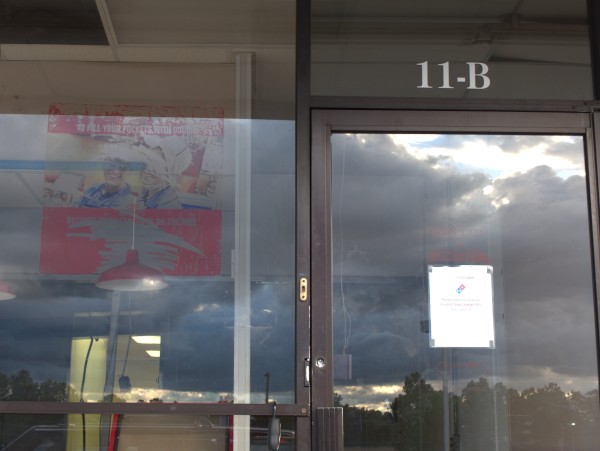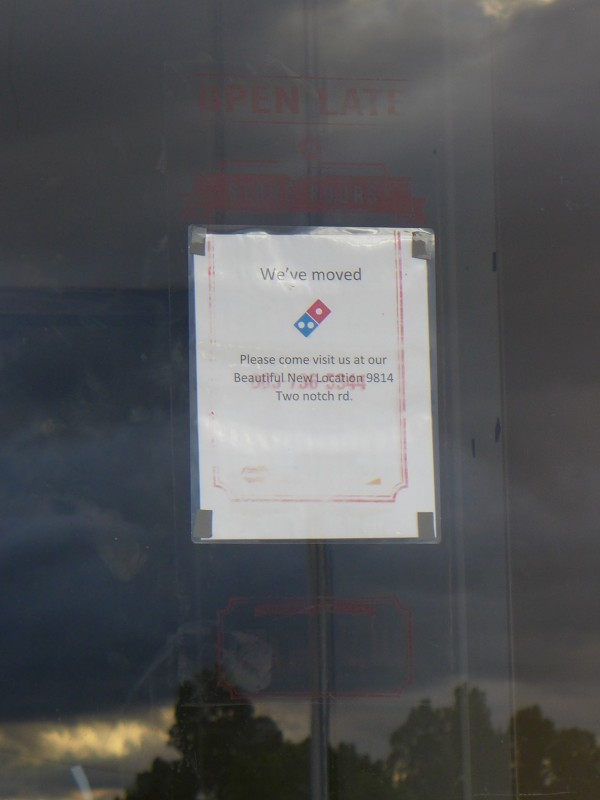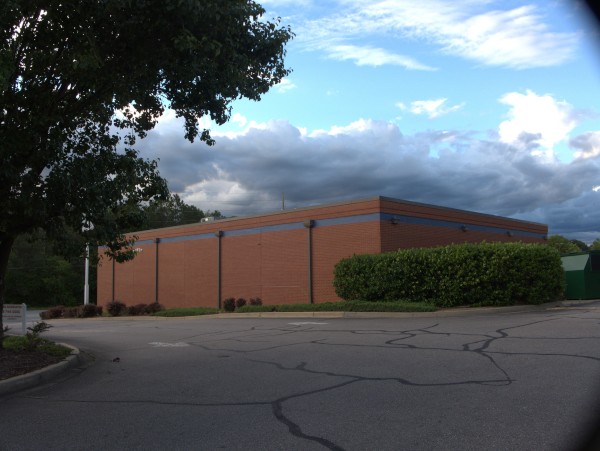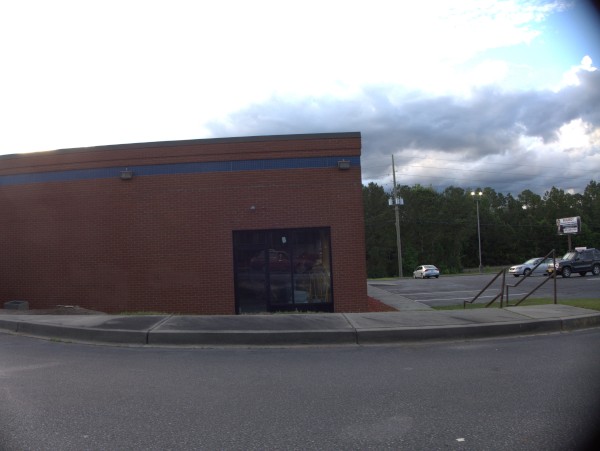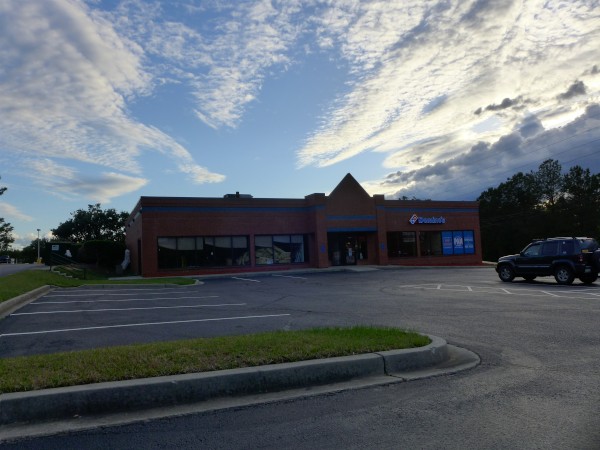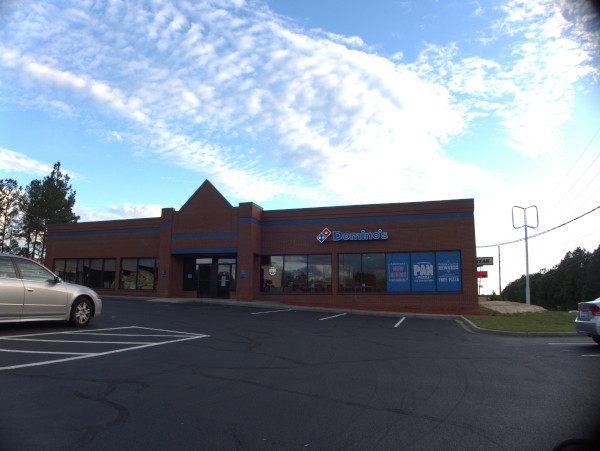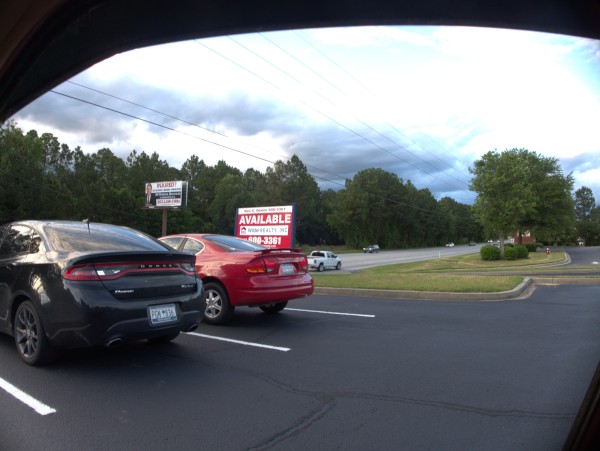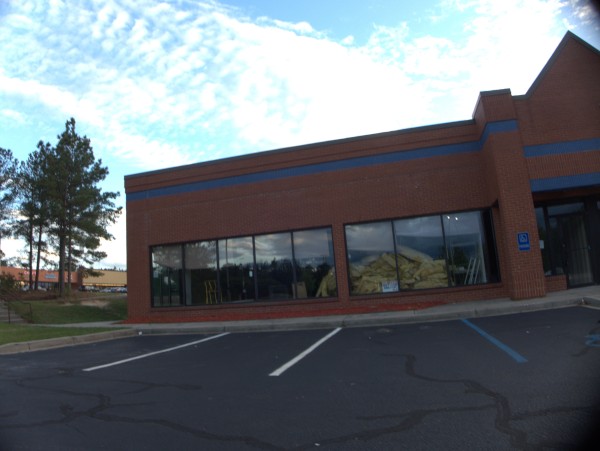 Domino's at Polo Plaza has moved across the parking lot and around the corner to the freestanding building at 9814 Two Notch Road, which used to house Blockbuster Video and then A Goodnight Sleepstore.
As you can see from the pictures, they are only occupying the north half of the building, and the south half is still for lease.
(Hat tip to commenter LD)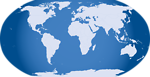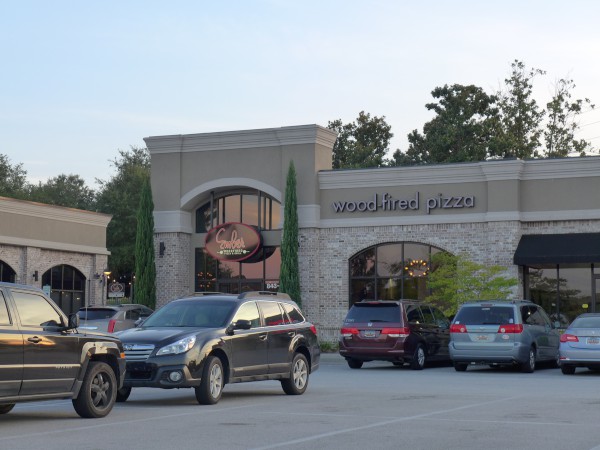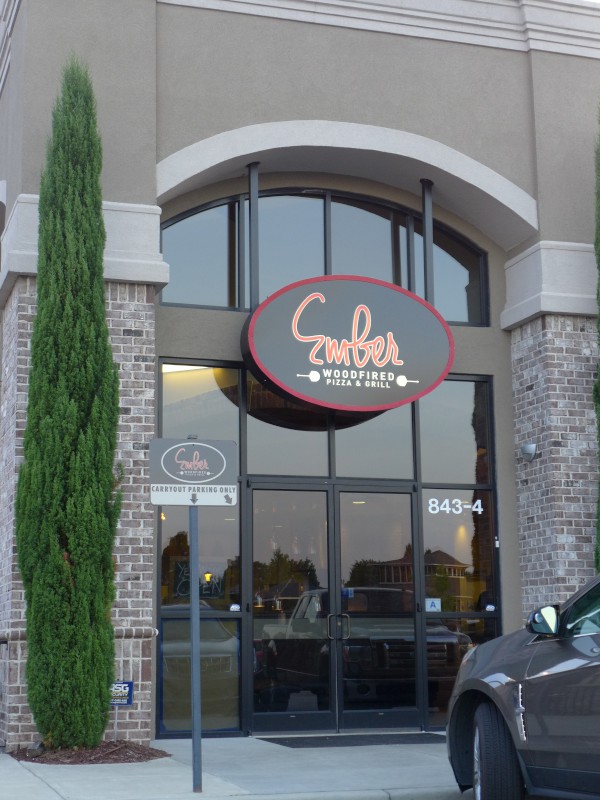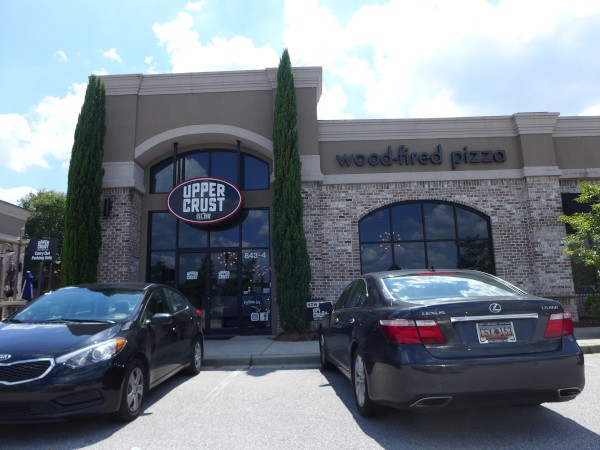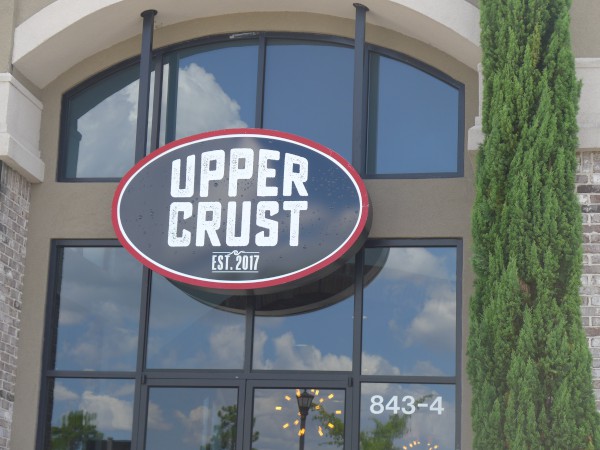 Embers moved into the old Pie-Tanza location in this upscale little strip mall on Polo Road probably some time in 2014. In the event, I ate there once, and decided it was ok, but nothing special enough to make the drive. (I do recall that they had fixed the water pressure issues in the bathroom that had affected Pie-Tanza).
When I was out that way today to use the contract Post Office in the convenience store, I noticed a new nameplate on the building. The new tenant is Upper Crust, also a pizza establishment. Since their sign proclaims that they were founded in 2017 (17 March 2017 according to The State), that's what I will use as the closing date for Embers.
Posted at 10:27 pm in Uncategorized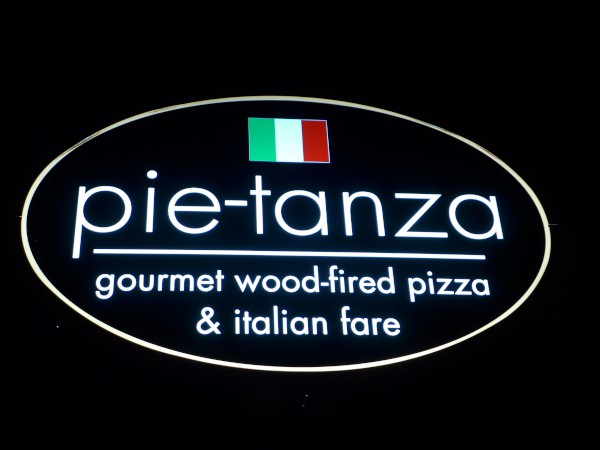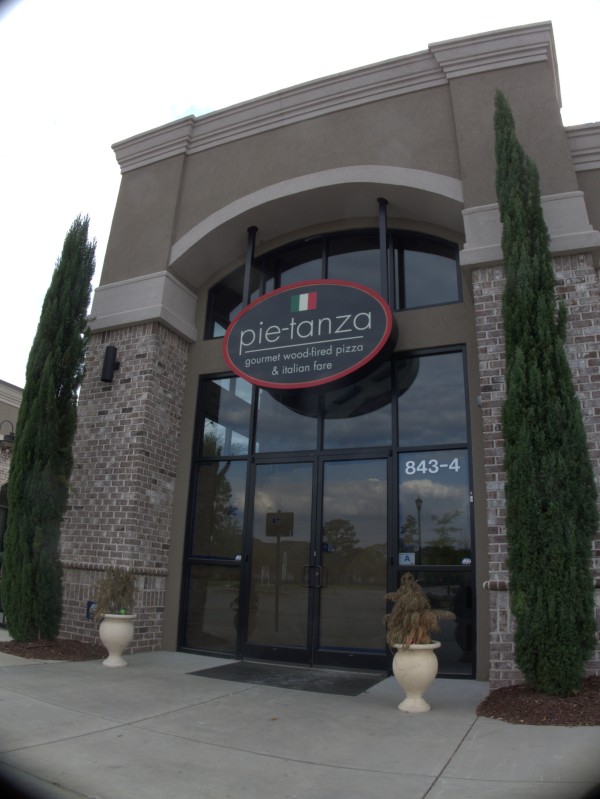 Pie-Tanza was in the little shopping center on Polo Road at the light where Mallet Hill Road starts. The area has certainly changed from my high school days when there was nothing in that particular area except stables and the eponymous polo fields. Now there is a gas station convenience store, contract Post Office, liquor store and 24 hour gym, and the currently empty restaurant slot.
I'm afraid I wasn't as impressed with Pie-Tanza as some of the commenters in Have Your Say. Basically, I had three issues with the place.
First, they had a very nice garlic bread appitizer item, except they never actually had it -- there were three or so times I took the trouble to go out that way rather than one of my usual pizza "go-to" places just on the basis of that, and then would not be able to get it. You would expect that they could white-board a substitute basic garlic bread, but that never happened either.
Second, it was very expensive -- noticably more so than the competition, and I felt the pizza was pretty average, despite the supposed superiority of "wood fired" ovens. I remeber looking at the lunch menu too and thinking that the Italian Sausage sandwich looked good, but I could never be comfortable paying that much for one.
Third, there was no water pressure in the bathroom. It was like trying to wash your hands under a thin stream of drool.
Now, looking at the closing sign, I suspect the first two were due to this being the South Carolina location of a Virgina chain (which I did not not before reading that). The expense was the result of trying to import DC Metro prices into Columbia, and the availability of chain specialties was probably beyond the control of local management.
Posted at 11:50 pm in Uncategorized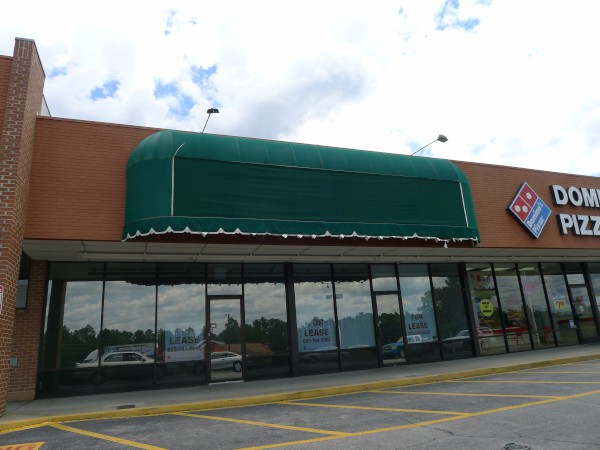 I know I took some pictures of this under-awning vacancy at Polo Plaza at least a year ago, possibly longer. In the event, I never could determine what had been there, and so never did a post on it.
I was going to Time Warner Cable in the same plaza the other day and noticed that the two suites were still vacant, so I decided to put it out there and see if anyone remembered what was there last.
The street address is 9810 Two Notch Road, and the two store fronts are designated "9-D" & "10-C" according to the stenciling. I notice however that other references to the plaza use only the suite letters, as in this LoopNet listing
UPDATE 8 July 2012: Commenter Clay identifies this place as a former Gooney Birds and then GB's, so I have changed the post title from "Storefronts" to that. I found that GB's Grill & Bar was listed in the Feb 1997 phonebook, so it was there at least until then. There's a gap in my phonebooks, but it appears that WG's closed in 2007.
UPDATE 9 December 2012: Add Sharee's to the post title based on commenter Natalie's info.
Posted at 11:23 pm in Uncategorized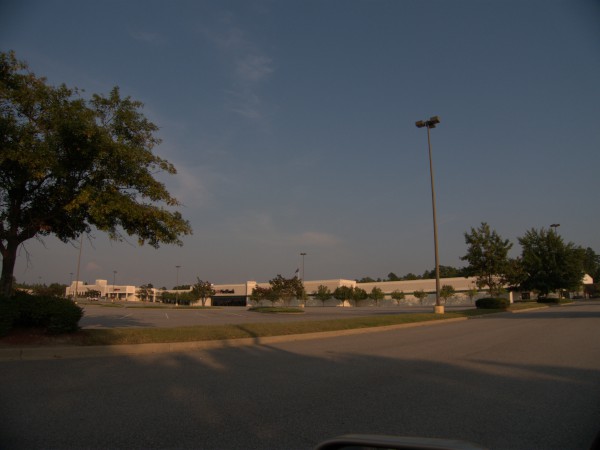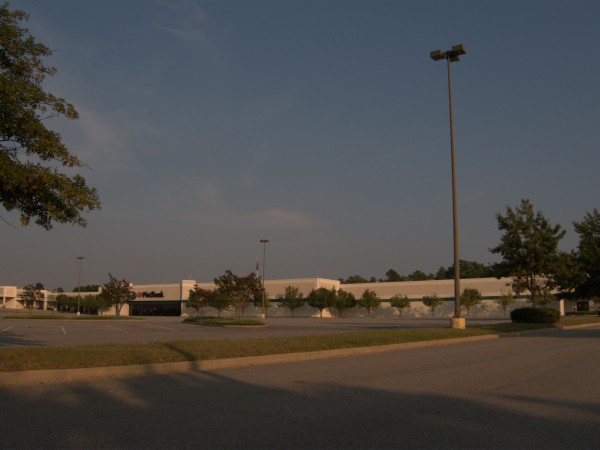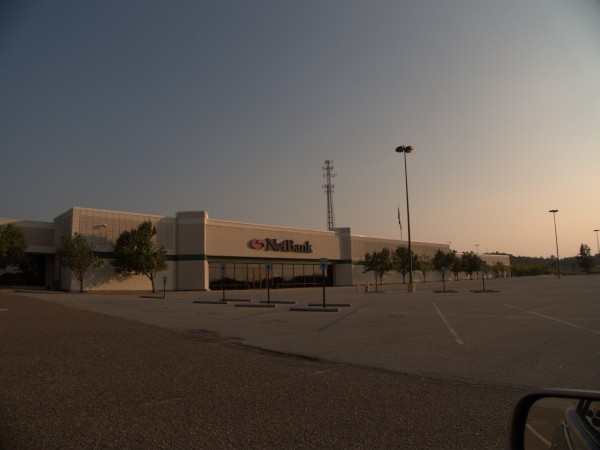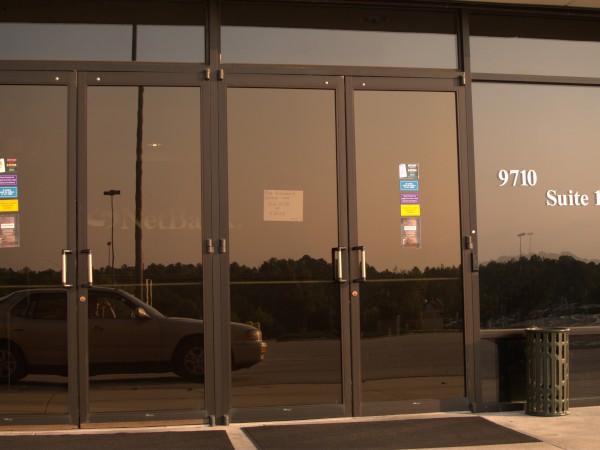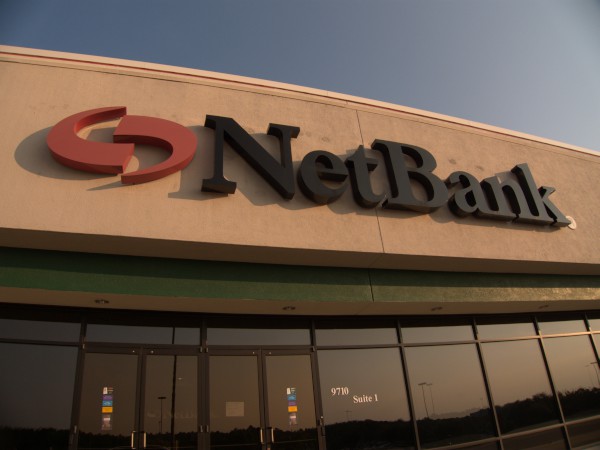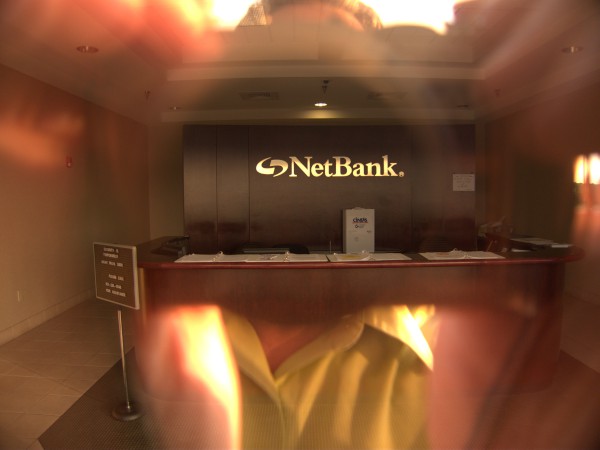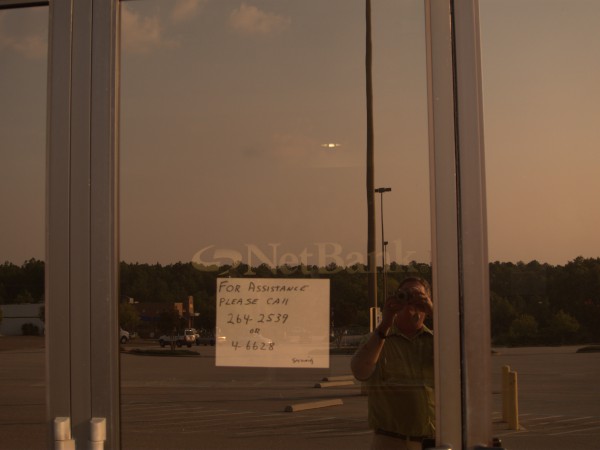 I have done a couple of other posts on this mostly dead strip mall on Two Notch at Polo called Park Centre. In particular, here is Piggly Wiggly / Harris Teeter (and Bruno's), and here is Pic 'N Pay.
Neither of those was the strip's main tenant however. That was initially Walmart and then after that, NetBank.
Of course everyone is familiar with Walmart and their gradual move to bigger "Supercenter" locations. That, I believe is what happened to this location: It was replaced by the Supercenter at 10060 Two Notch Road.
I was not as familiar with NetBank which moved in after Walmart moved, probably in the late 1990s or early 2000s.
To summarize the NetBank Wikipedia page, NetBank was an Atlanta/Alpharetta based operation which started as Atlanta Internet Bank and Net.B@nk before settling on the NetBank name. It was a very early venture into Internet banking and mainly made its money from mortgages.
It did quite well for a while, but eventually overextended itself and got into trouble as its core mortgage business started to fail (though this was a little before the main 2008 mortgage crisis). After flailing for a while, it decided to sell itself off to another bank, but found it didn't even have enough to bring to the table to pull that off and ended up being taken over by the Office of Thrift Supervision on 27 September 2007, becoming the biggest thrift failure since the S&L crisis of the 80s.
This site was a big enough part of its assets that it was mentioned in the Bloomberg article on its failure as part of the asset base to be sold off. After the takeover, the FDIC insured accounts were acquired by ING Direct.
According to commenter Soxinsc, Blue Cross/Blue Shield leased the NetBank space for a while, and there does still seem to be some sort of front desk with signs of use in there though I find it odd that the NetBank logo was never taken down if someone else did have the building..
Posted at 12:07 am in Uncategorized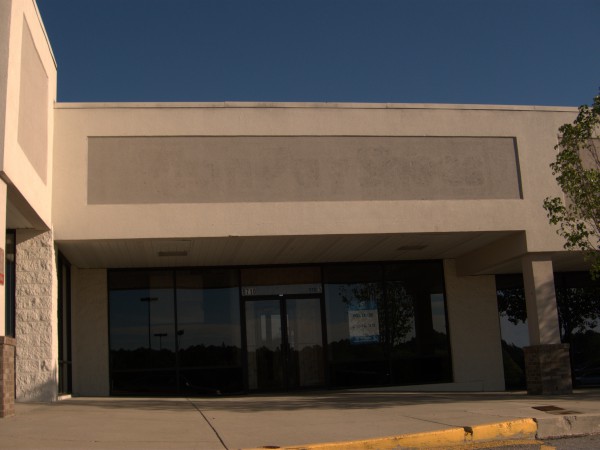 Well, it's back to Park Centre at Two Notch & Polo Roads for this former Pic 'N Pay Shoes. You can pretty much make out the label-scar with the name if you look at it with charity, though there seems to be some issue with the street address. The Feb 1997 Bellsouth phonebook lists the Pic 'N Pay at 9714 Two Notch while the pasted letters clearly mark this unit as "9710 STE 5". However, Park Centre apparently encompasses 9710 through 9714, so it's all the same property whether they may have moved down a unit at some point.
They won't have moved after 2000 though, as the whole Pic 'N Pay chain filed for bankruptcy in March of that year. Apparently this was their second trip into Chapter 11, after one in 1996, and this one ended up in liquidation (and selling a lot of assets to Shoe Show).
Google says that 9710 #5 was also Top Nail nail salon at some point. I would say after Pic 'N Pay as nail salons seem to specialize in making a go out of failing properties.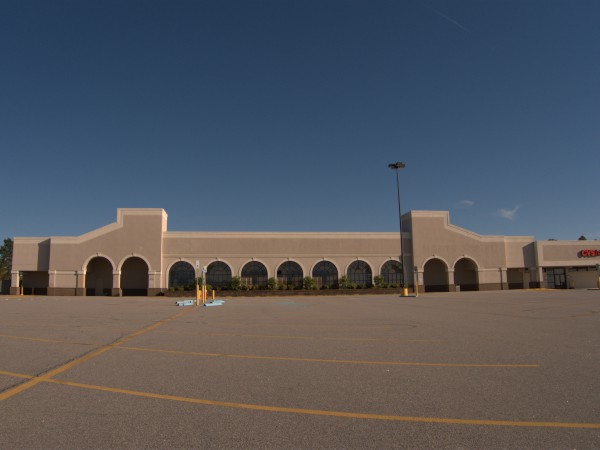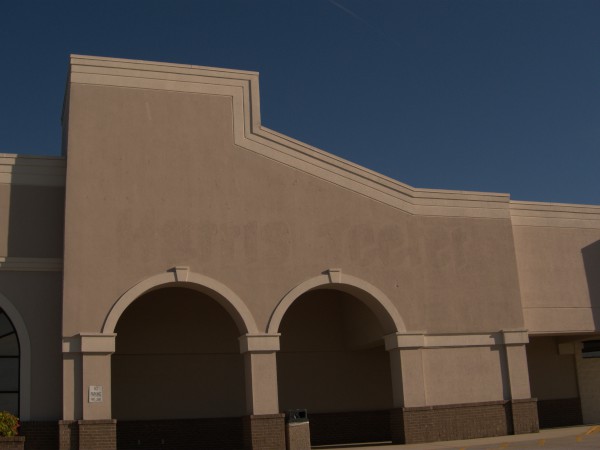 LoopNet says this store was once a Piggly Wiggly, but it's the Harris Teeter label-scar most visible on the side of the building next to CVS.
For some reason, I always get Harris Teeter and Winn Dixie confused, and I had it in my mind that HT had abandoned South Carolina when that was actually WD. However, it does appear that Harris Teeter has abandoned Columbia. Their store locator shows the closest location as being around Rock HIll.
Currently this whole plaza is mostly empty except for the CVS and some sort of bank back-office-looking building. That's a little surprising given that it serves Polo Road, which I tend to think of as an upscale area, and not really in line with the Food Lion which anchors the next plaza on Two Notch, on the other side of Polo.
UPDATE 27 February 2014 -- This is to be a Planet Fitness gym: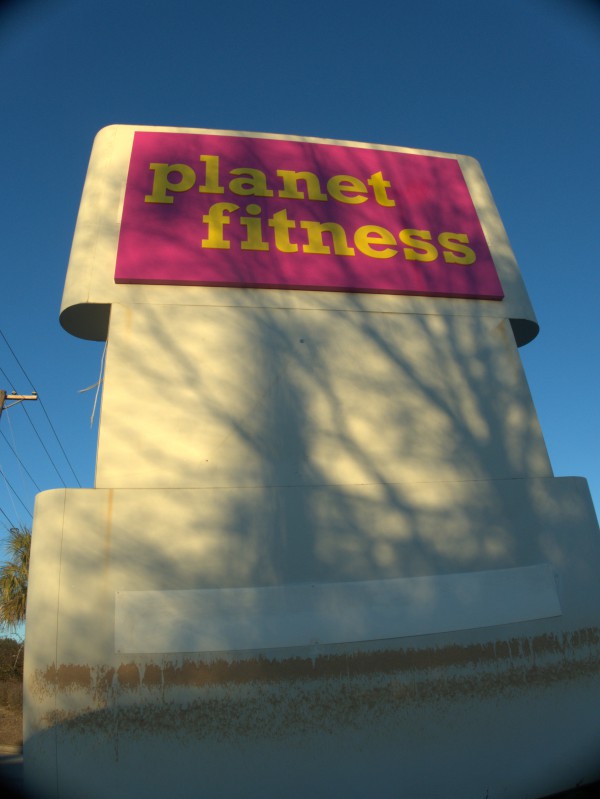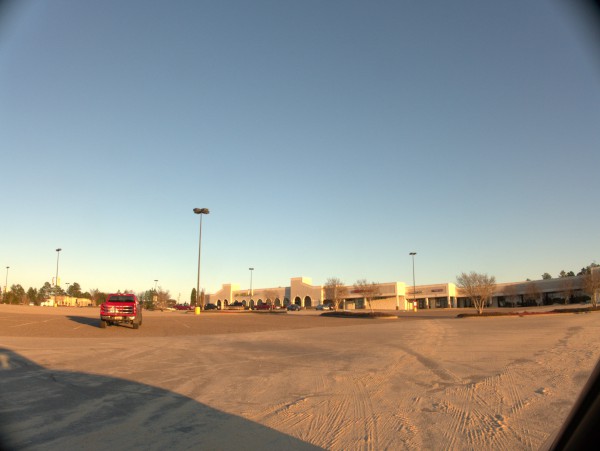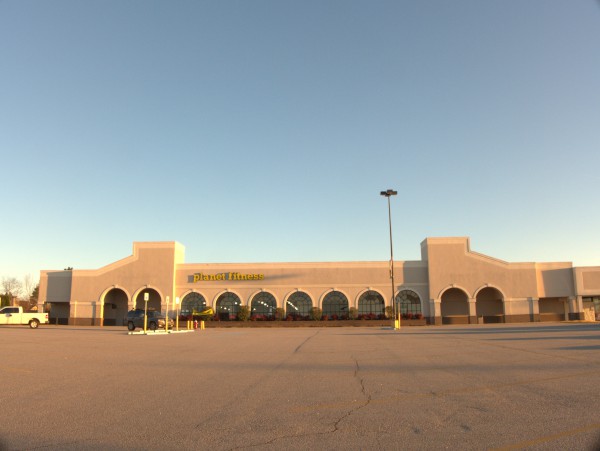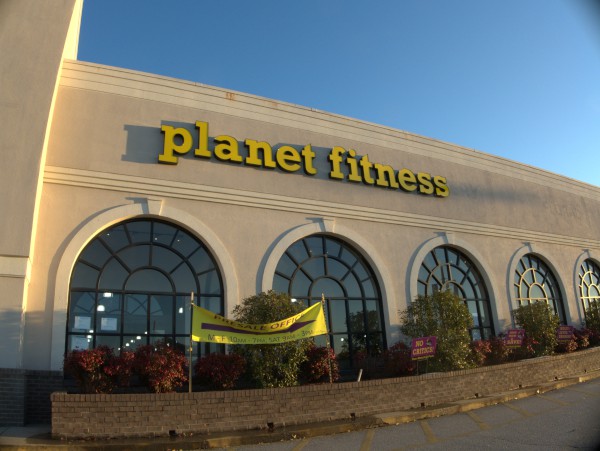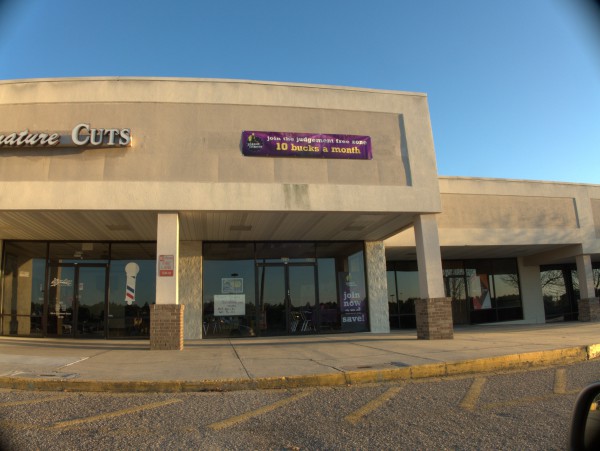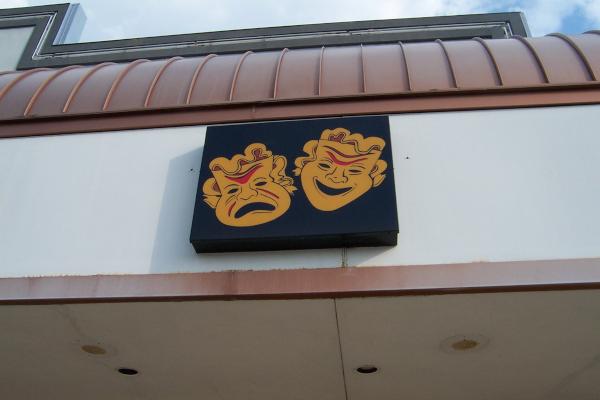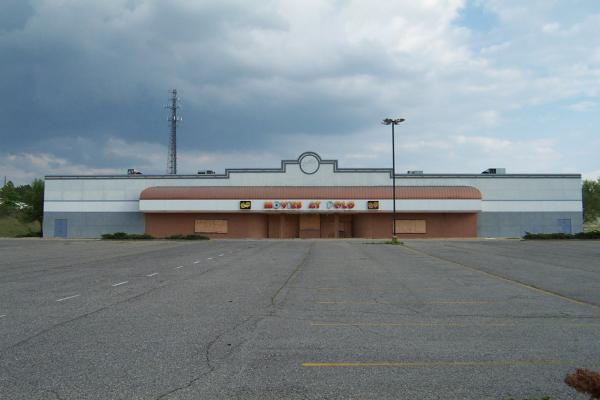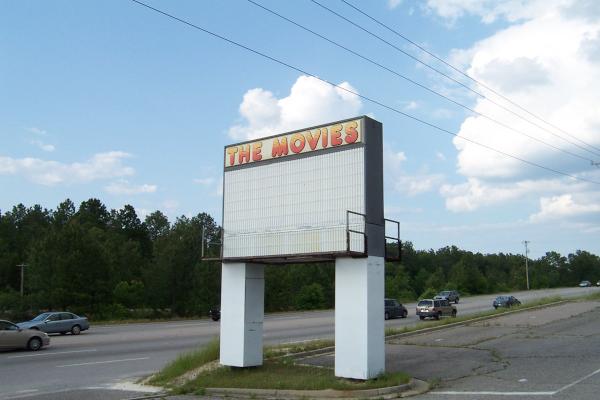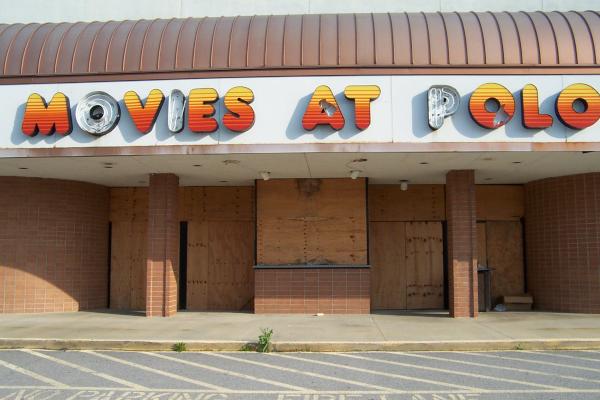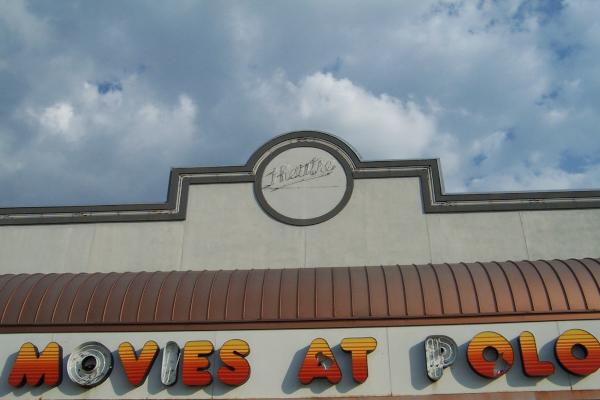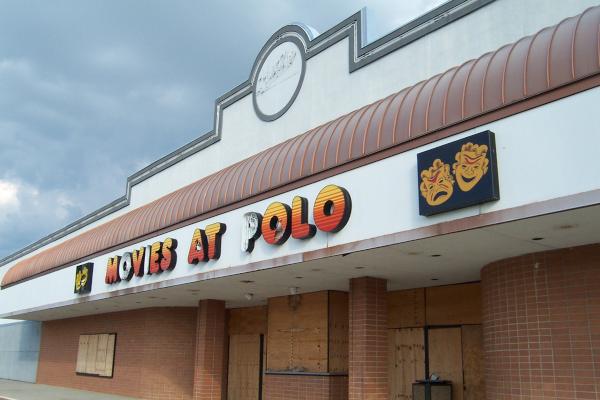 The Movies at Polo opened and closed while I was living in Aiken. I can't recall specifically that I ever saw a show there, though I was in town more weekends than not. I think this place is another example of Pat Berman's underfannied theory of the Columbia movie market. There are simply not enough fannies-on-seats week-in-and-week out in Columbia to support the number of theaters we used to have. Of course in this case, it probably didn't help either that a new theater was in the offing at the nearby Village at Sandhills, though I'm pretty sure The Movies at Polo gave up the ghost before that multiplex opened.
Unlike the Capiton Centre Theatre we can't see with any specificity which movies actually closed this operation, but there has been no lack of bombs in recent years. I like to think it was Son of the Mask.
At any rate, we can see that, as usual, it wasn't a shortage of parking that did the place in: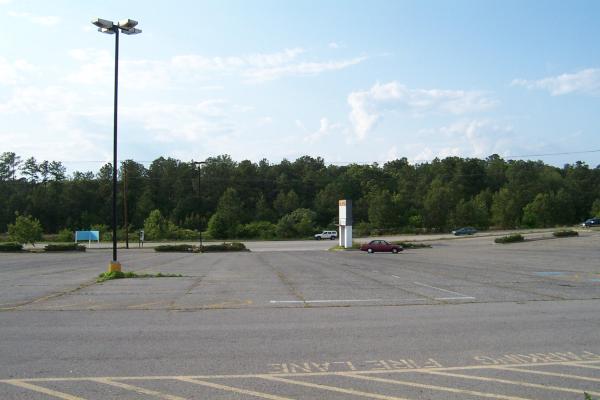 For restaurant buildings, the last stage is the "Asian Buffet" stage. For other retail space, the last stage is the "Self Storage" stage: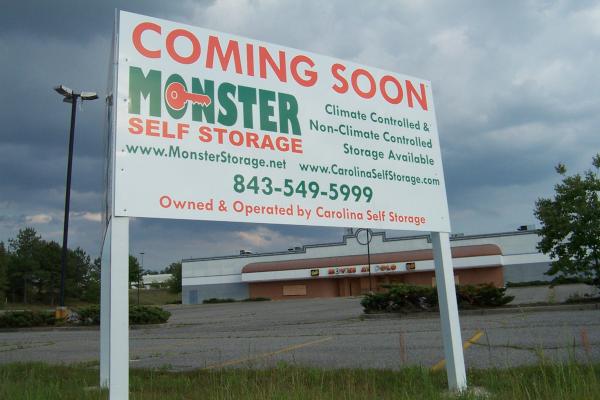 As an aside, The Movies at Polo was actually a rather misleading name, as the place is not that close to Polo Road. The Movies Near Sesqui would have been better.
UPDATE 11 September 2011 -- As mentioned in the comments, there has long been a sign indicating that a funeral home is coming to the property. In fact, the sign has been there long enough that it seems unlikely now. I guess there might be enough room in the old parking lot for such an establishment and its own associated parking, but it would seem rather crowded. The self-storage place mentioned above has been open in the old theater building, and several adjacent new buildings for a good while now.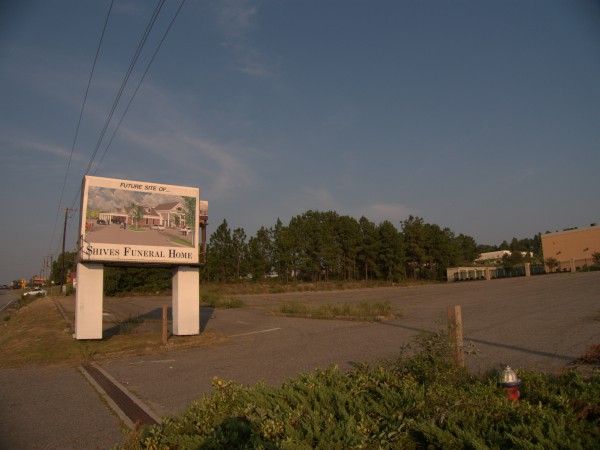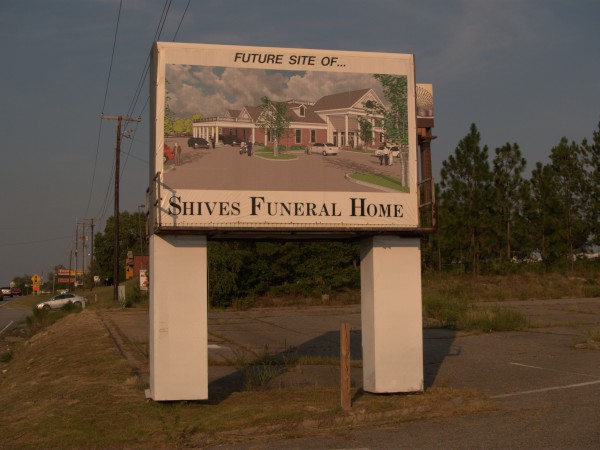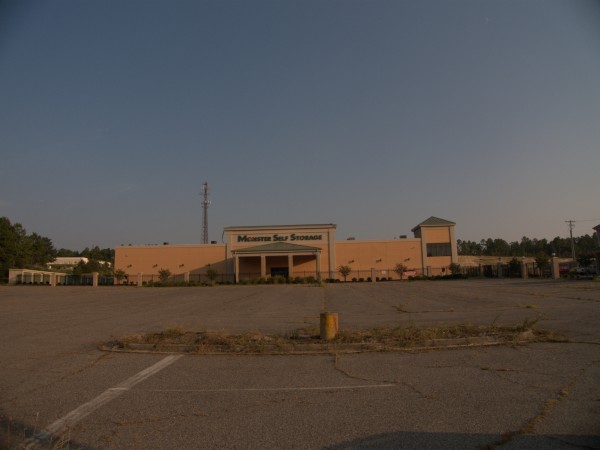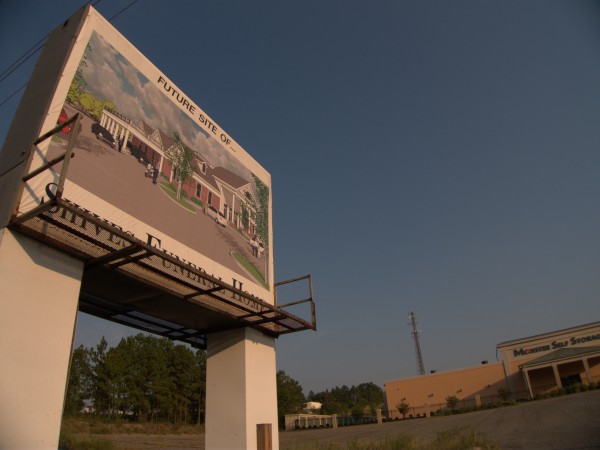 Also, as indicated in the comments, commenter Andrew has pinned the closing date for this place as July 2005, so I have updated the post title to indicate that. Also added the full street address.
UPDATE 27 February 2014 -- Well, I'm not entirely sure what happened here. I always wondered how Shive's could possibly build a funeral home on this site given that Monster had the old theater building, leaving only the old parking lot open -- and funeral homes need lots of parking for visitation and organizing the funeral processions. At any rate, the sign proclaiming this as the new Shive's site sat there for years with no action, and it has finally been replaced with one saying that the new funeral home will be built on Trenholm Road Extension instead (but Monster's sign still welcomes Shive's..)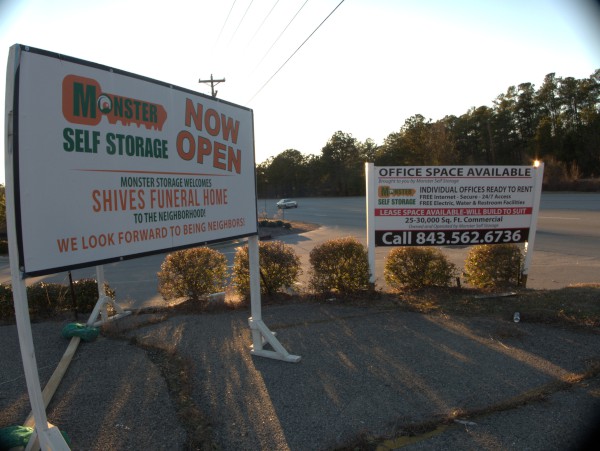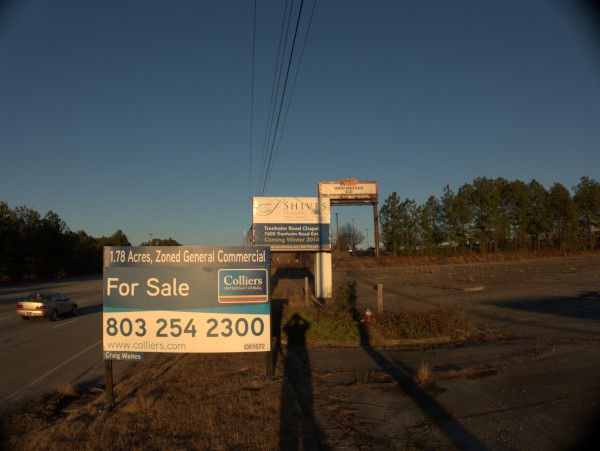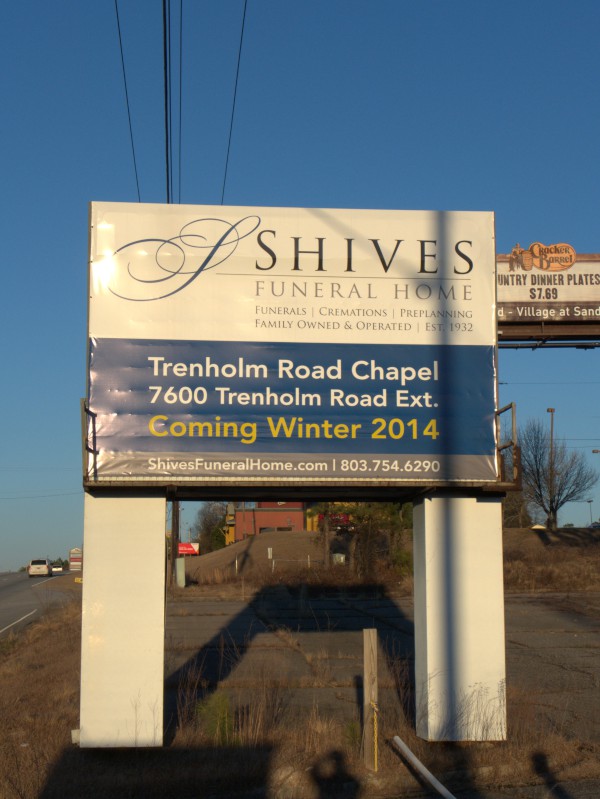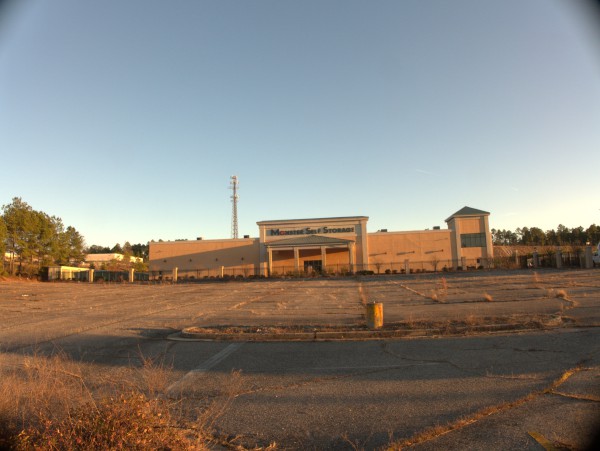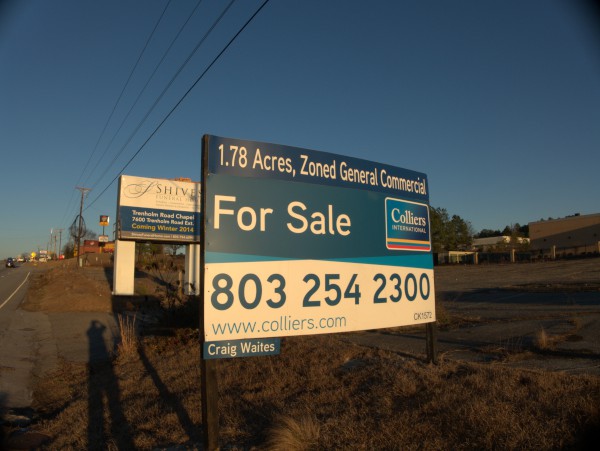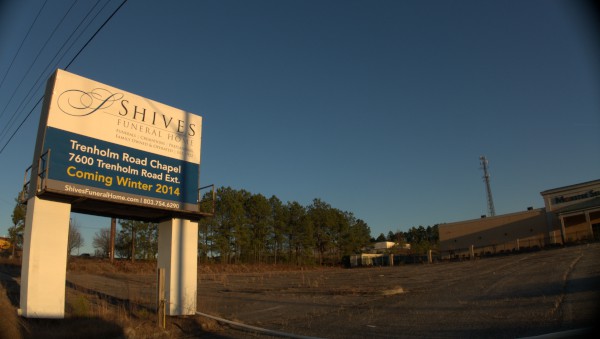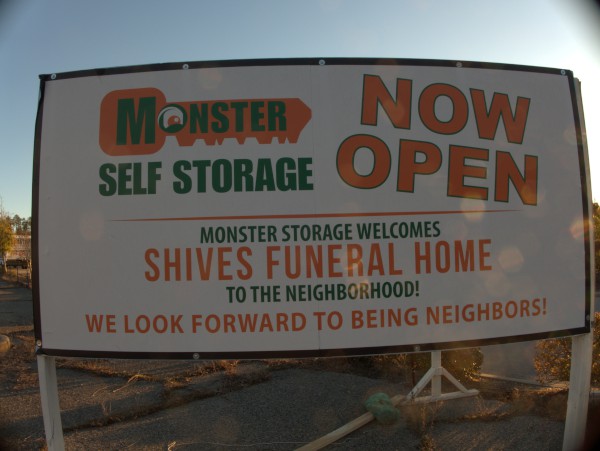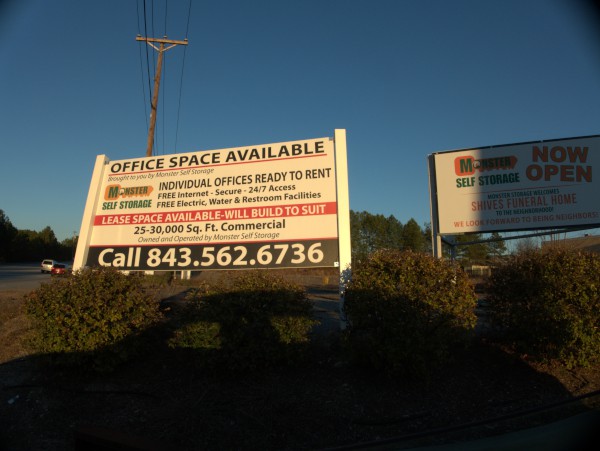 UPDATE 21 April 2014 -- Just for the record, Shive's has broken ground on Trenholm Road Extension & Dawson Road now: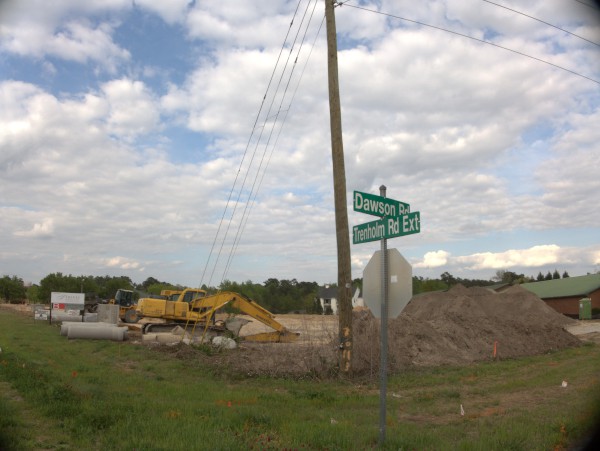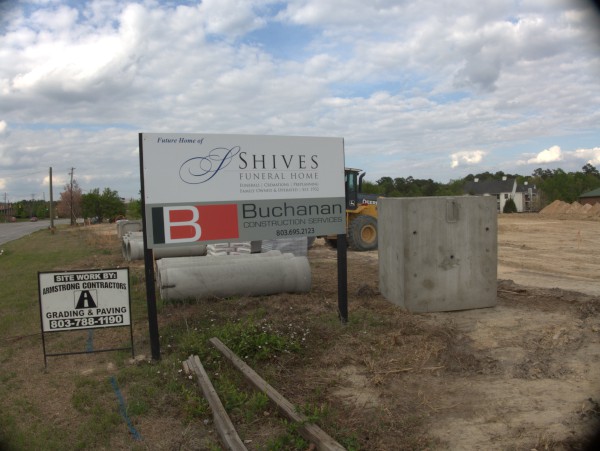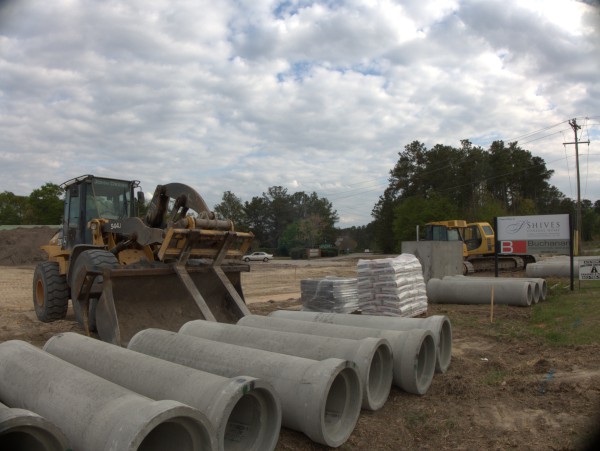 UPDATE 7 June 2016 -- Either vandals, the wind or the property owner have done a number on the old sign: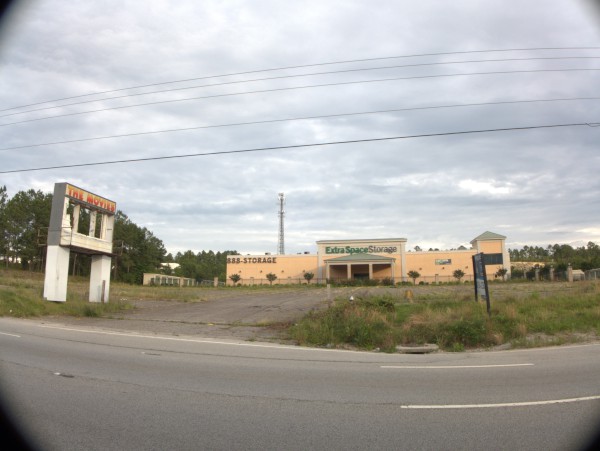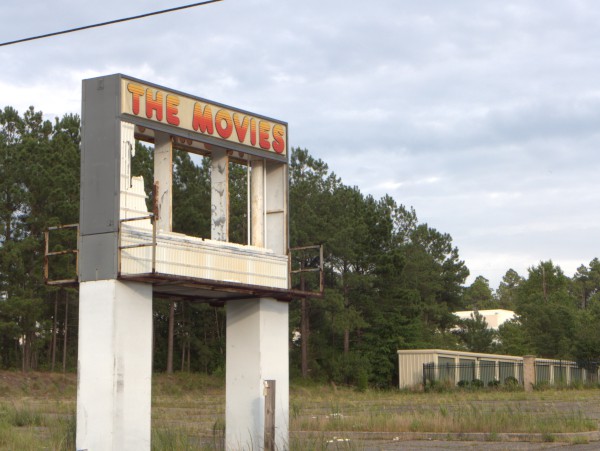 UPDATE 22 March 2017 -- I see the parking lot has finally been sold: