Posted at 3:10 am in Uncategorized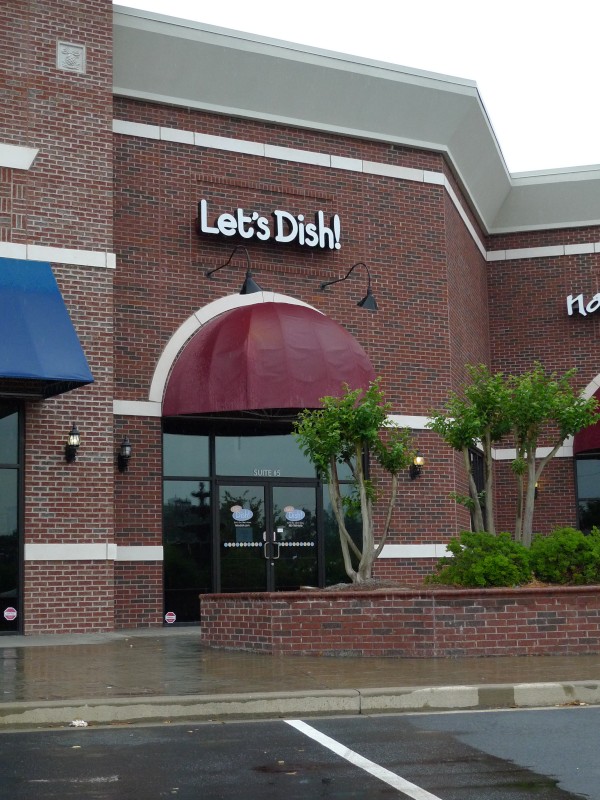 Let's Dish was a take & bake operation in Sparklebery Crossing at the intersection of Sparkleberry and Clemson Roads. It's a regional chain, but I believe this was the last location in South Carolina. Personally I don't really understand the appeal of the concept. I can certainly understand not wanting to actually cook at home, especially involved dishes, but it seems to me that take & bake still leaves you with dishes and silverware to clean up, plus you don't get out of the house. Of course I realize not everyone actively dislikes eating at home as I do, but it still seems a minimal benefit. Steak Out seems to have failed with a similar concept, but as far as I know, Piggly Wiggly's "Dream Dinners" take & bake is still going.
I think Sparklebery Crossing seems to have dodged the bullet of perceived failure -- so far. They have had Coldstone Creamery, D's Wings, Al Amir, and Za's Pizza all go under, which is a lot for such a new development, but to date they have managed to get reasonably top-tier replacements (though D's was vacant for quite a wihle).
(Hat tip to commenter Jason)
4 Responses to 'Let's Dish, 111 Sparkleberry Crossing Sute 5: 23 April 2010'
Subscribe to comments with RSS or TrackBack to 'Let's Dish, 111 Sparkleberry Crossing Sute 5: 23 April 2010'.
Leave a Reply