Posted at 4:32 pm in Uncategorized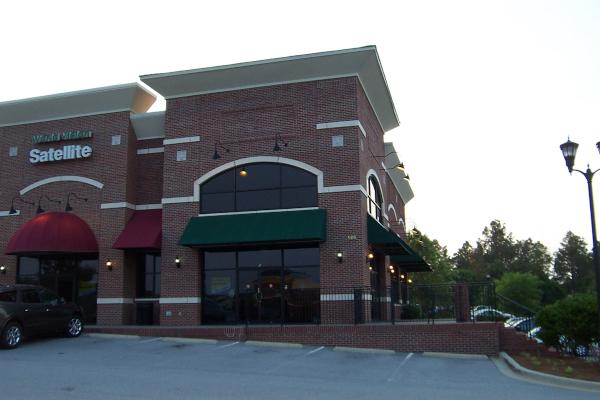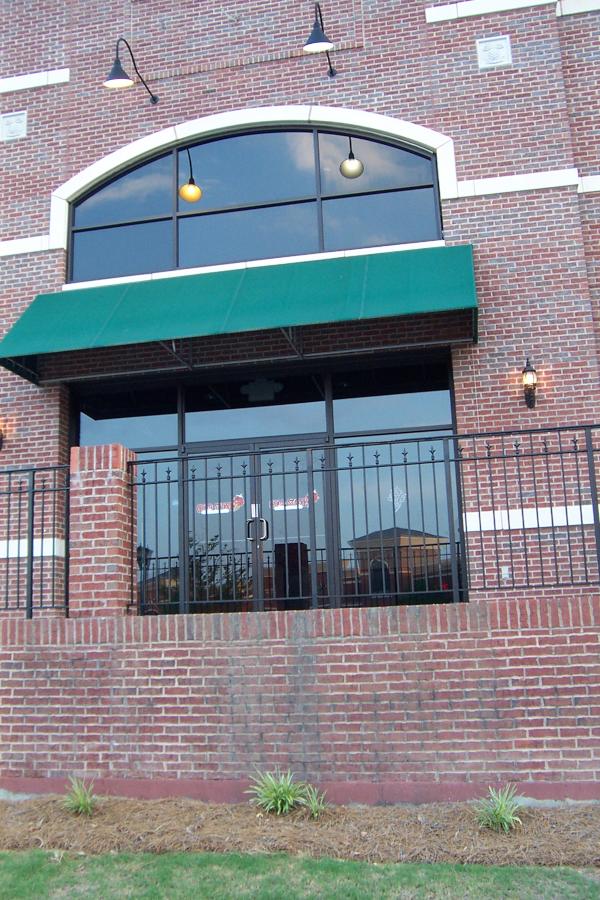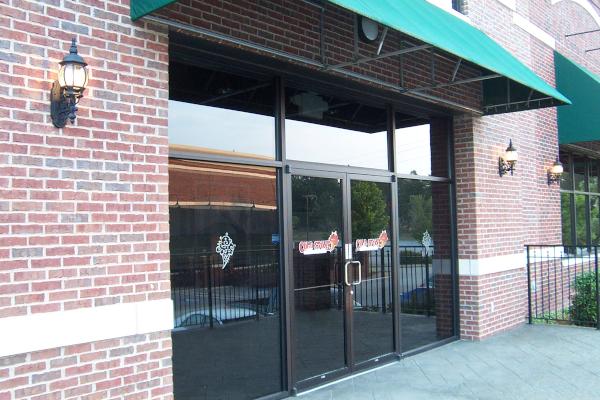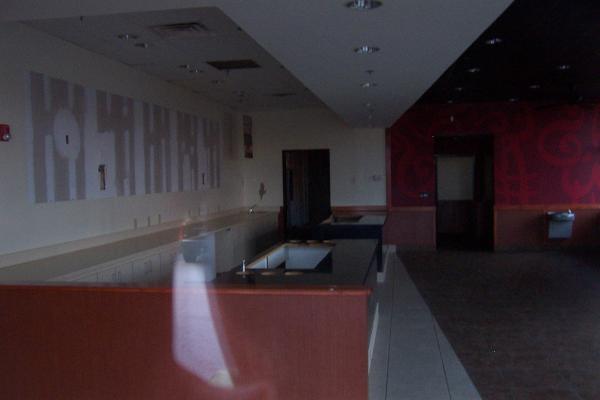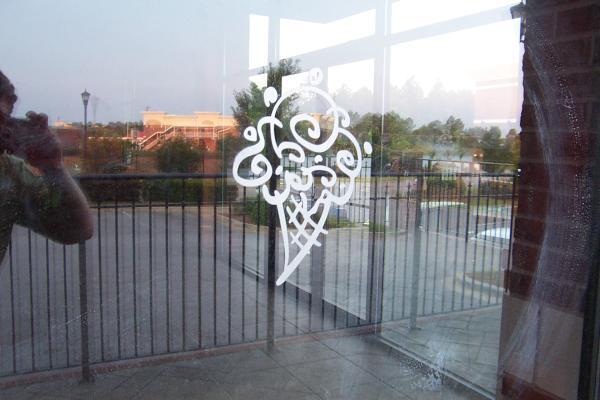 I believe I stopped at this Coldstone twice, having ice cream once, and a milkshake once. Both times, it seemed to me that they were doing a good business. I noticed the other day, however, when I was taking pictures of the nearby former Za's location that they are now closed. I've put down 2007 for the closing date since they aren't listed in the 2008 Bellsouth phonebook, but it could have been 2006 I suppose.
When both Bruster's and Coldstone closed in Forest Acres, my thinking was that Bruster's had a bad location and business model, but I was puzzled by Coldstone, which seemingly had a good spot by Starbucks in a high foot-traffic area of Trenholm Plaza. Seeing the Clemson Road Coldstone closed got me thinking there might be something up with the chain itself, and lo-and-behold, I ran across an interesting Wall Street Journal article to exactly that effect last night. It seems that Coldstone franchisees must pay back to corporate on gross sales, and that they have to use suppliers with very high markups:
Even as they rave about the quality of the ice cream, numerous franchisees say the numbers in Cold Stone's business model didn't add up. The cost of running one of the shops was so steep that making a profit was daunting, especially in an economy where a $4 scoop was a pricey indulgence, they argue. They also contend the company cut their margins even further by offering two-for-one coupons and making them buy costly ingredients from a single supplier. Some argue that the company's rapid expansion crowded stores too close together -- and brought in too many inexperienced franchisees.
To quote from an even more interesting followup comment by a disgruntled Coldstone franchisee:
Another issue is Cold Stone's agreements to receive kickbacks from the companies that it requires franchisees to use. This is over and above the 9% that they charge franchisees based on gross sales. These agreements drive up food costs for franchisees and forces them out of business. As an example, I recently purchased 24-24oz. Pepsi bottles from Sam's Club for $14.21. Yet as a franchisee, I was required to buy 20oz. bottles directly from the distributor. I believe I was paying $21.65 for 20-20oz bottles of the very same product. Therefore I was paying more than $7 more for product from the distributor and receiving 96 less ounces. Shouldn't a franchisor negotiating on behalf of nearly 1,400 franchisees be able to negotiate a better price than I can get walking into my local wholesaler?
There are some very sad stories at the second link. I do get snarky on this blog, but every failed store was someone's dream.
UPDATE 21 April 2010: Added full street address to post title.
UPDATE 28 April 2010 -- It's now a Subway: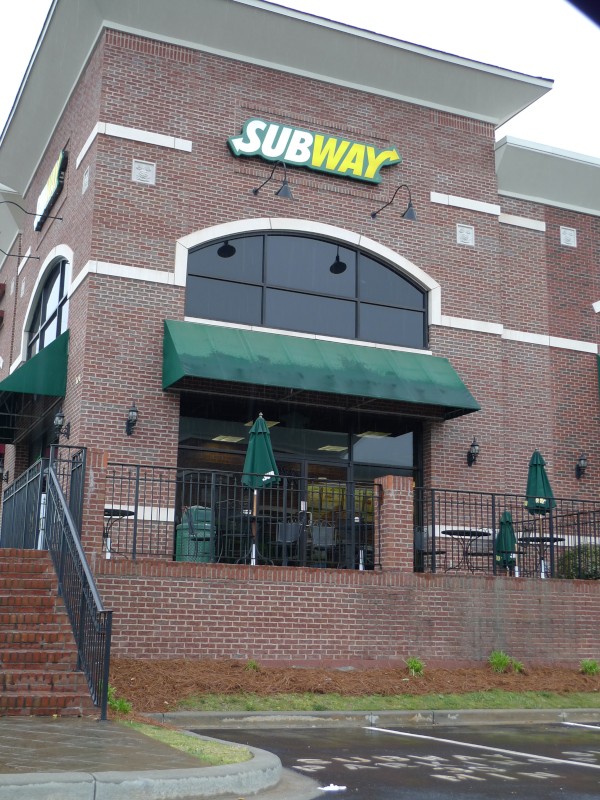 10 Responses to 'Coldstone Creamery, 101 Sparkleberry Crossing Suite 5 (Clemson Road at Sparkleberry Lane): 2007(?)'
Subscribe to comments with RSS or TrackBack to 'Coldstone Creamery, 101 Sparkleberry Crossing Suite 5 (Clemson Road at Sparkleberry Lane): 2007(?)'.
Leave a Reply