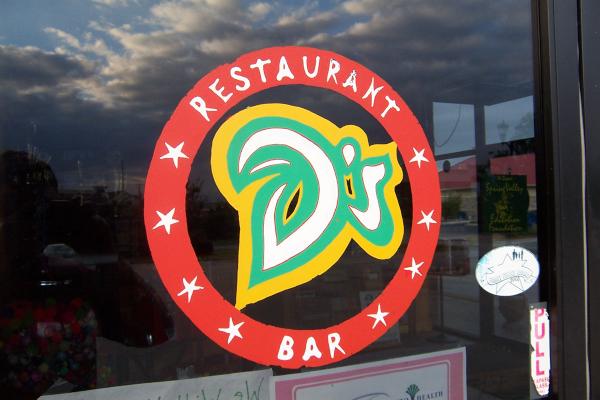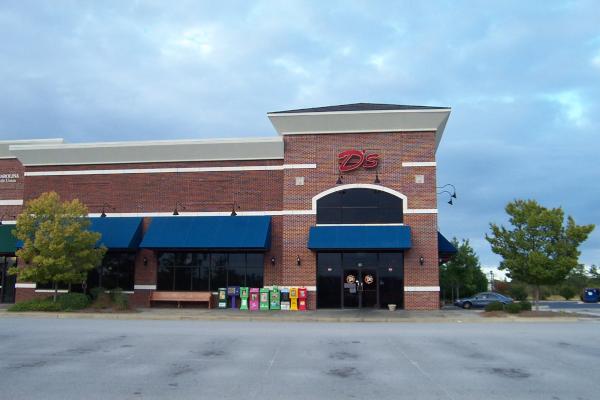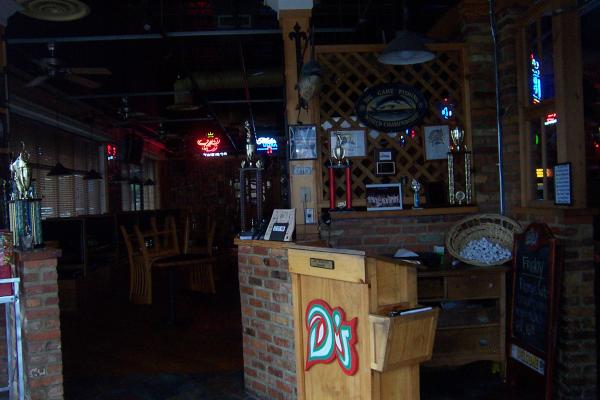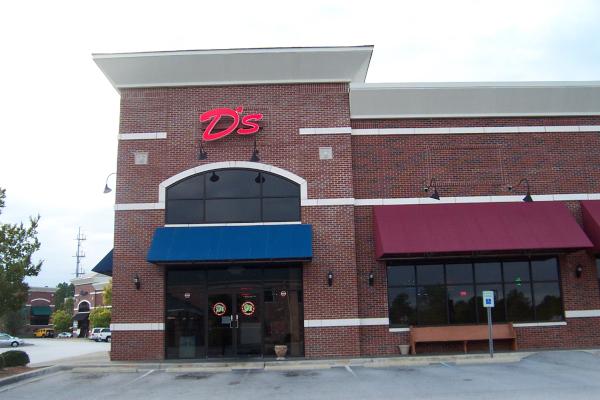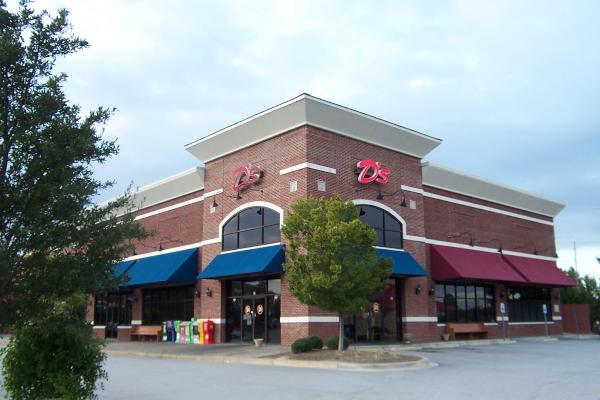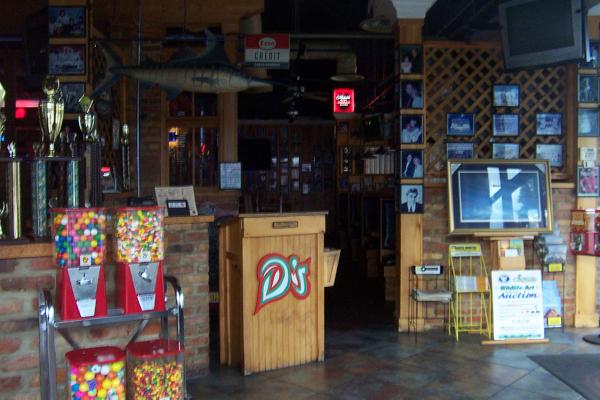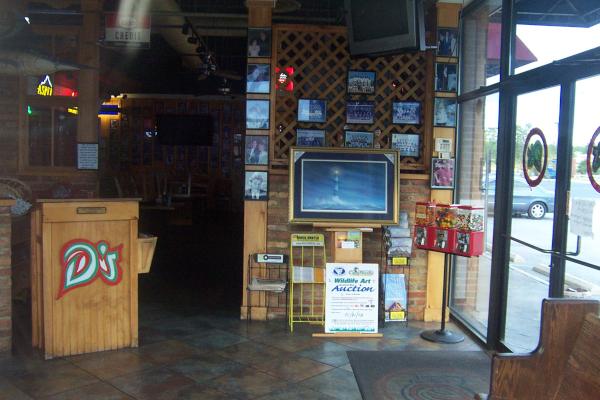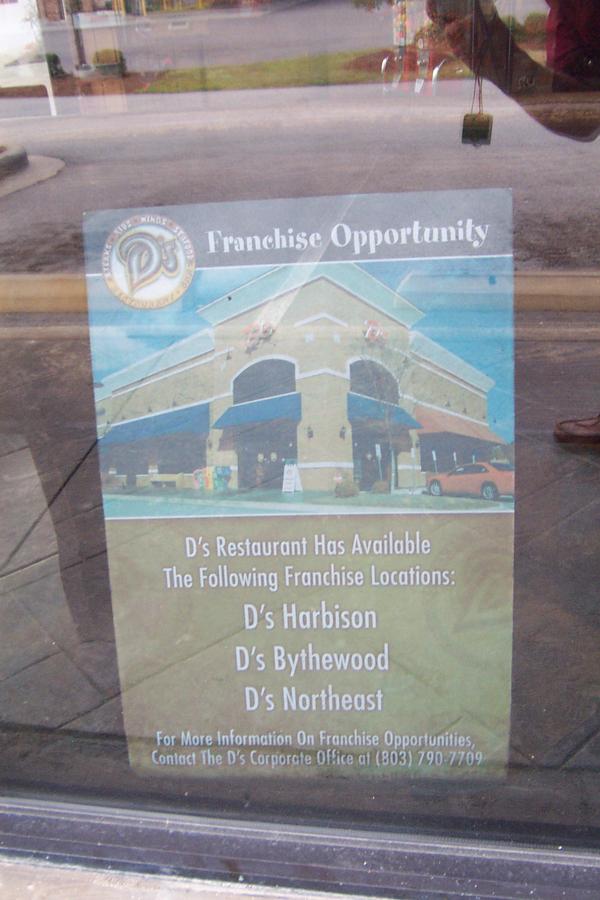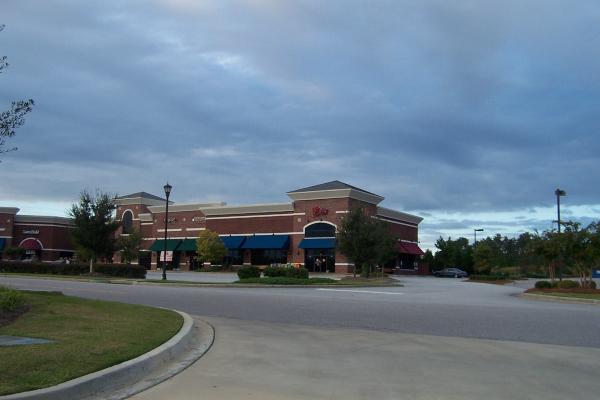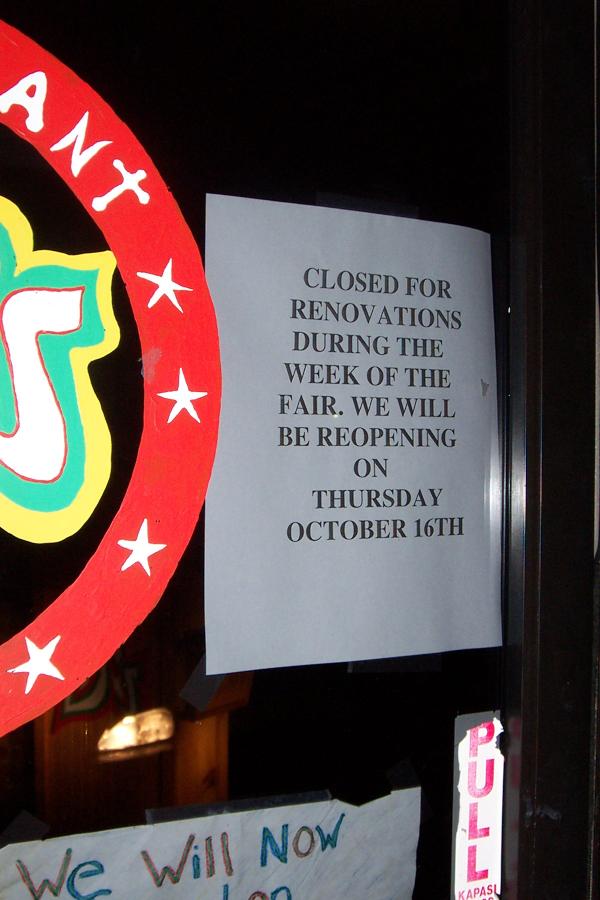 I've written about D's before. Recently in the comments people mentioned that several other D's had now closed. I was over in the Harbison area, so I decided to check that one out, but found that I actually didn't know where it was, and had been thinking of Wild Wing (which is still open). After that, I decided to check on this location, which is on Clemson Road at Sparkleberry in a strip mall which has seen a number of restaurants flounder.
What I found was a little odd in that while there was a floor sign offering a "franchaise opportunity" (when "opportunity" is used in this way, I always decode it as in the immortal phrase from Pogo: We are confonted with insurmountable opportunities!) for this restaurant, the one in "Bythewood" and the one in Harbison, all the lights were still on, and the place looked as though it had been straightened up for business, not closing. Nonetheless it wasn't open. Still, it looked so not closed that I hesitated to post on it. Then when I was on my way to Brixx the other night I stopped by again and saw a very definite sign saying that the place would be reopened on 16 October, though it also used the dreaded "renovations" word which often indicates more of a fond wish to re-open someday than anything else (especially as no renovation work was visible through the windows). So, we will see tomorrow!
UPDATE 17 Oct 2008:
Well, they did not reopen on 16 October..
UPDATE 6 May 2009: They are definitely gone for good now, so I have taken the "(temporary?)" tag off the post title. I have also updated the post title with the full street address of the store, and added the word "Northeast" to the store name.
UPDATE 10 Jan 2010: A new operation "7 Grill & Bar" is moving into the old "D's" slot: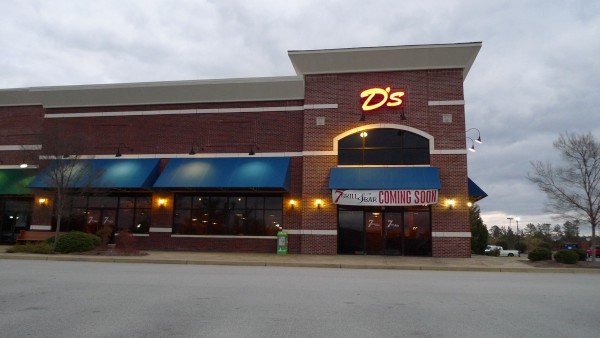 UPDATE 28 April 2010 -- The D's replacement, 7 Grill is now open: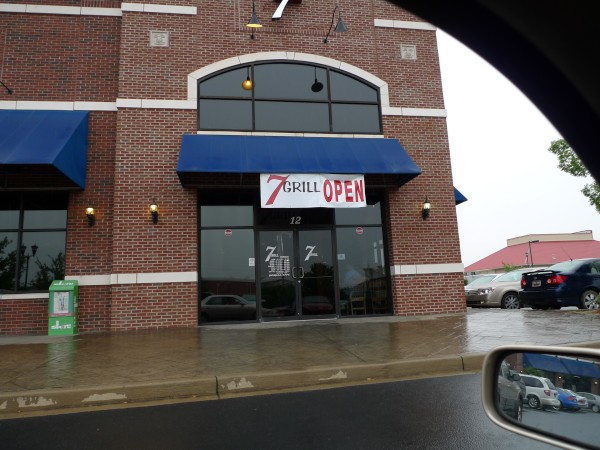 UPDATE 11 December 2012: Interesting tip from commenter Frank to the effect that D's will be reopening here soon. These pictures pretty much confirm it. The 7 Grill marquee is still up, but the interior has been filled with D's stuff. In fact, that cigar store Indian is almost certainly the one from D's on Beltline so it would appear that the Beltline store is moving here!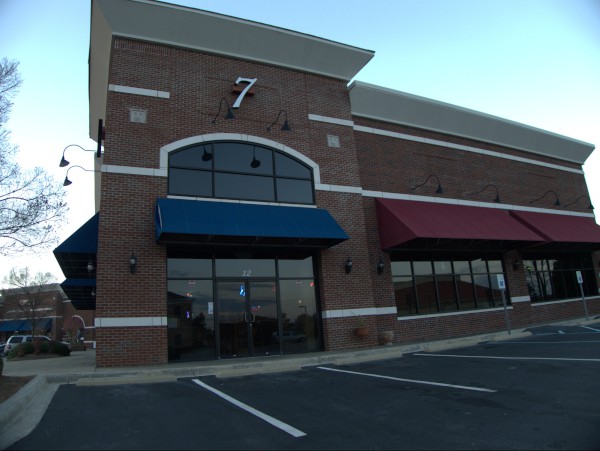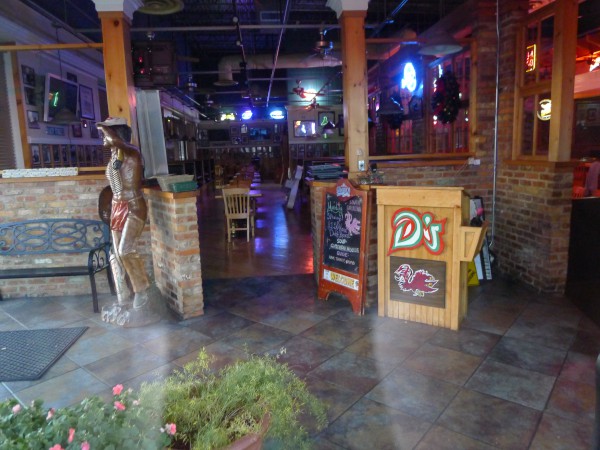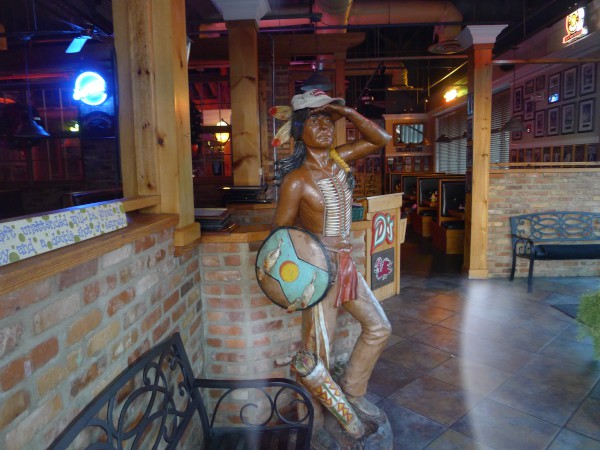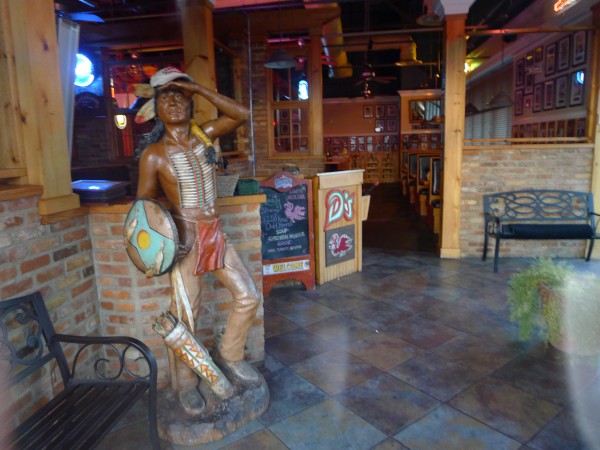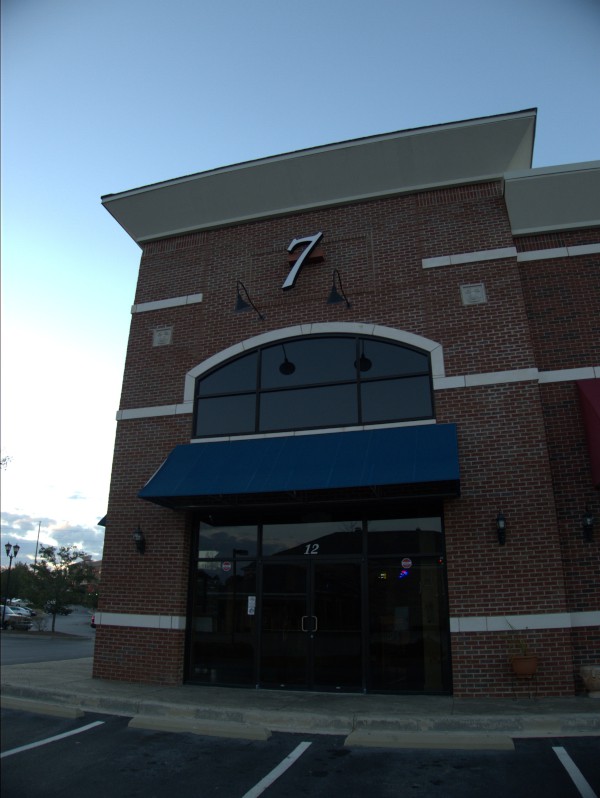 UPDATE 23 October 2015 -- OK, this is getting a little hard to follow, but this location (D's Northeast) closed in 2008, then the building became 7 Grill which closed, then the D's from Beltline (which was a seperate operation) moved here, and now it has closed. As you can see by the door note, this latest closure came sometime before 15 September 2015: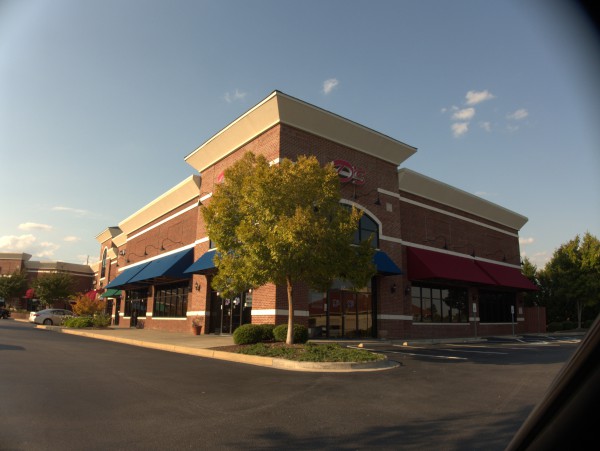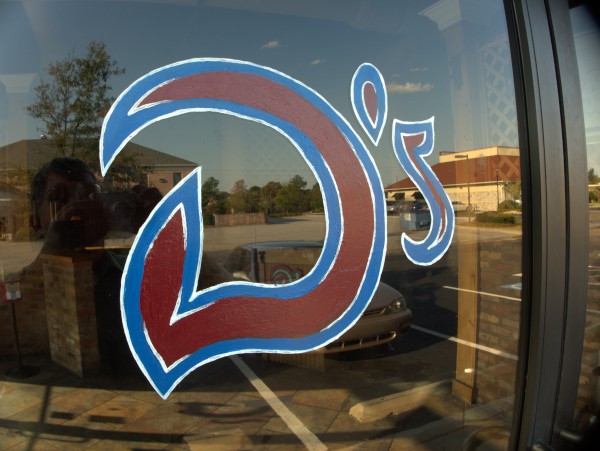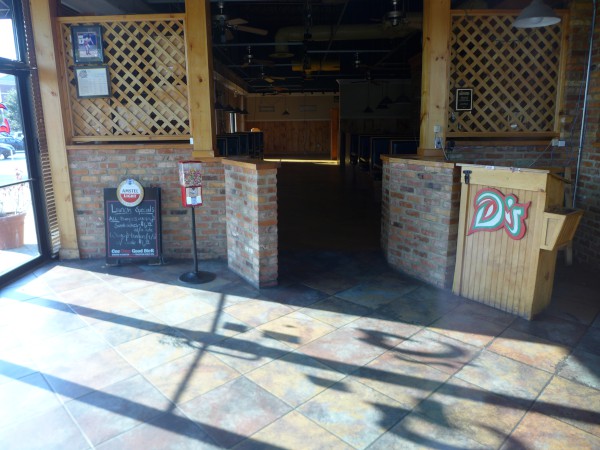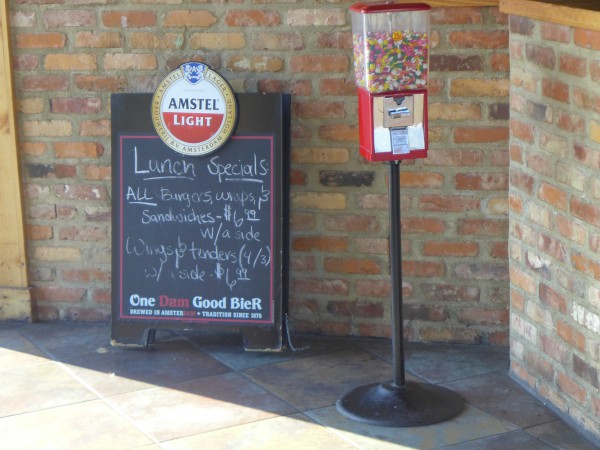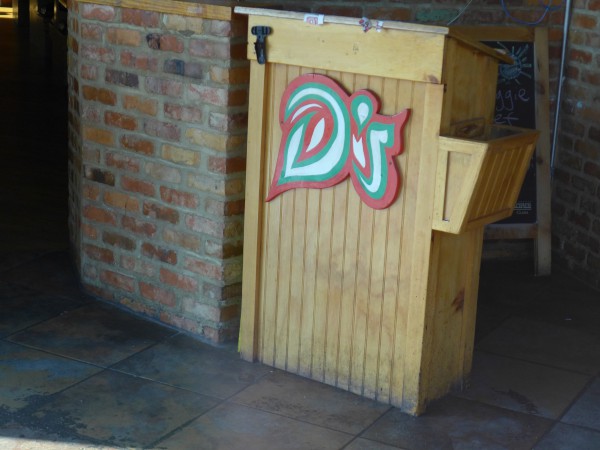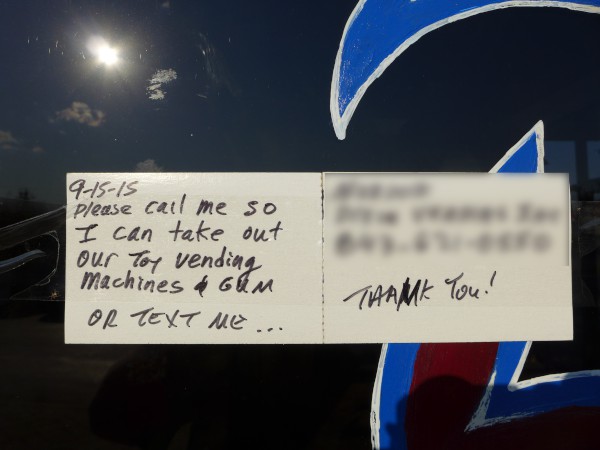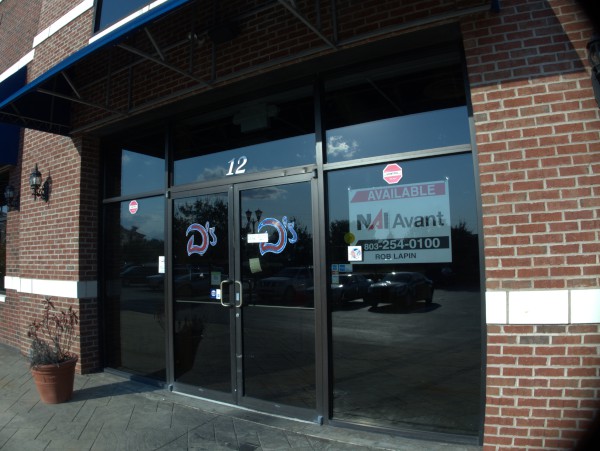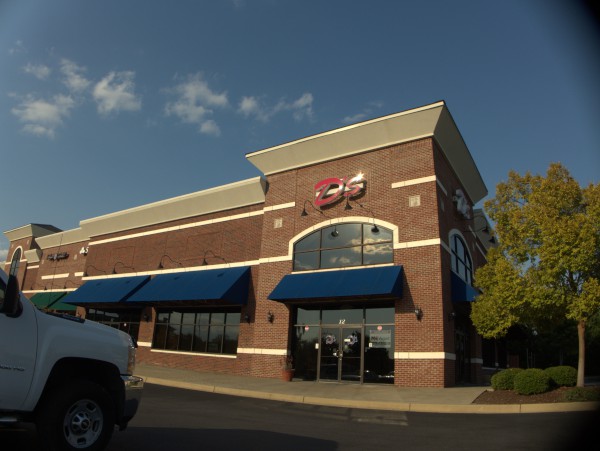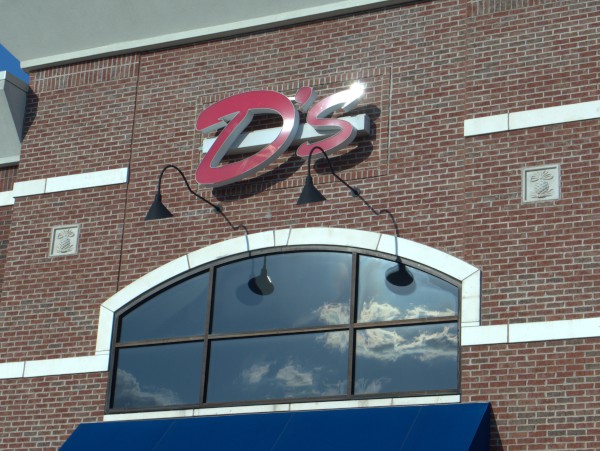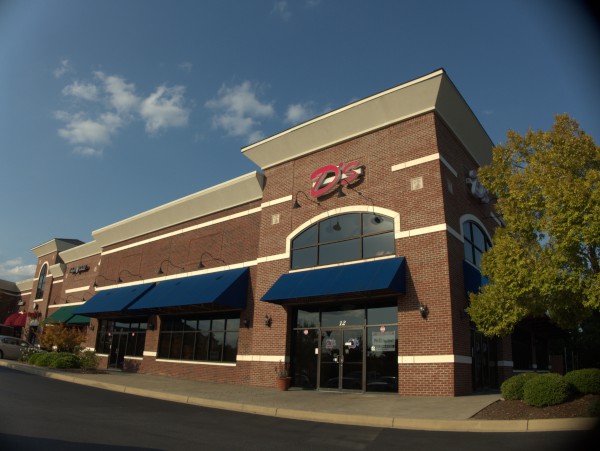 UPDATE 7 December 2016 -- Now a J Peters: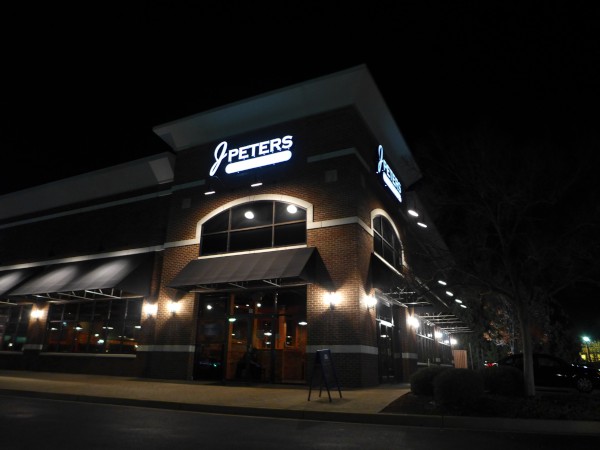 38 Responses to 'D's Wings Northeast, 111 Sparkleberry Crossing (Clemson Road at Sparkleberry): October 2008 (closed again)'
Subscribe to comments with RSS or TrackBack to 'D's Wings Northeast, 111 Sparkleberry Crossing (Clemson Road at Sparkleberry): October 2008 (closed again)'.
Leave a Reply