Archive for the 'Fernandina Beach' tag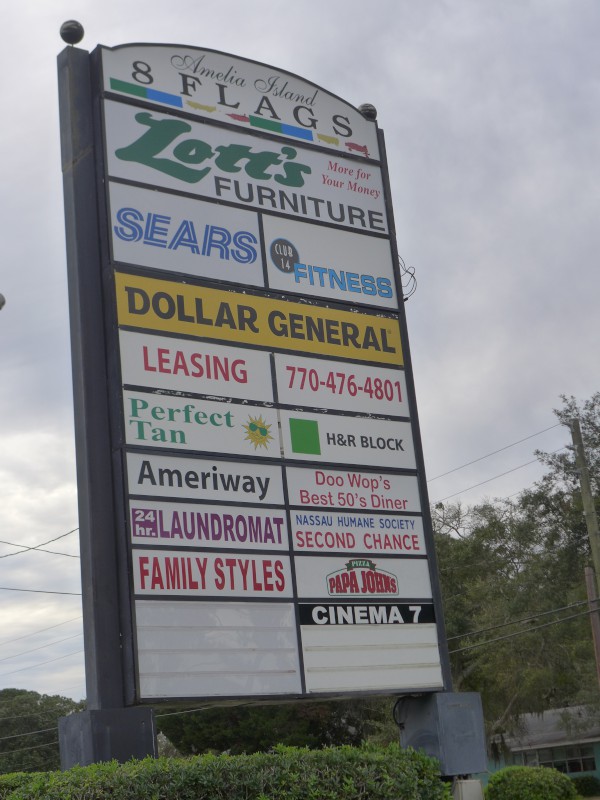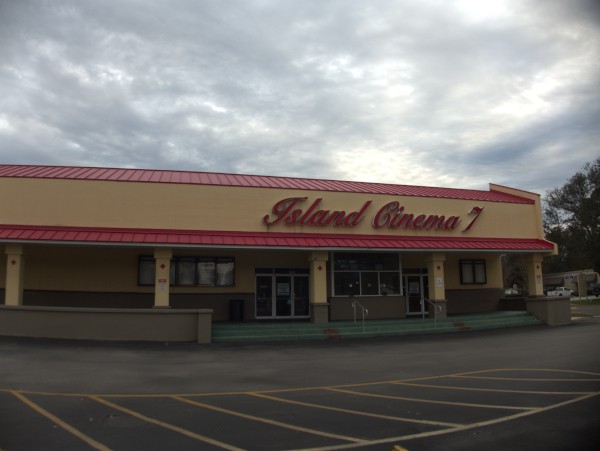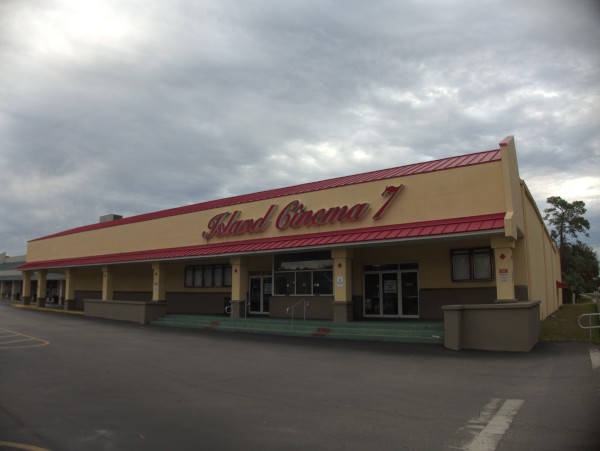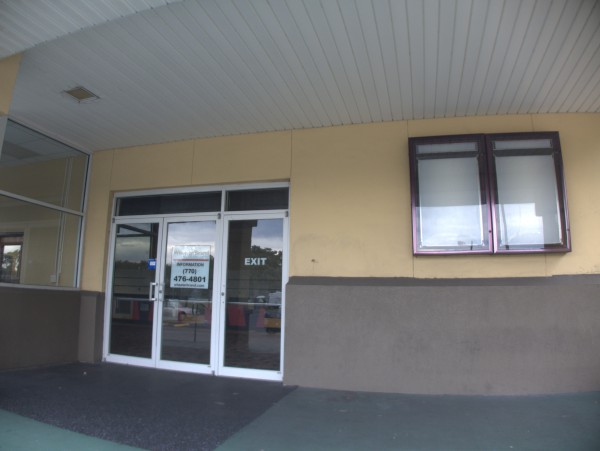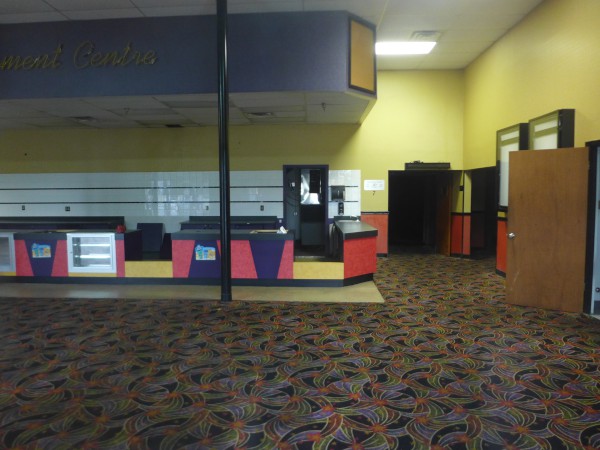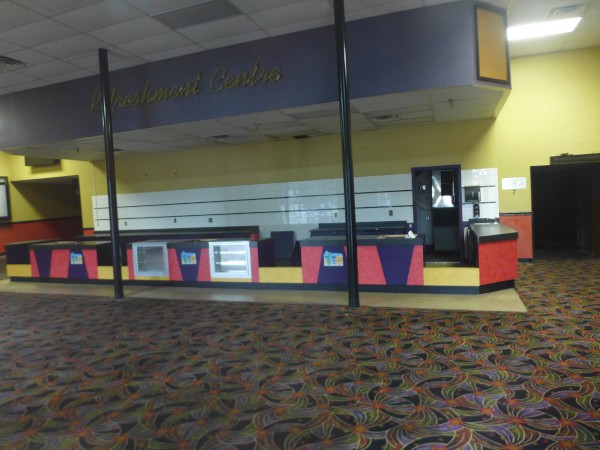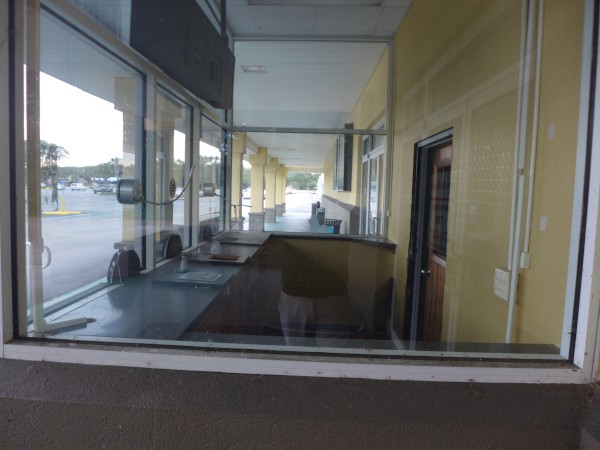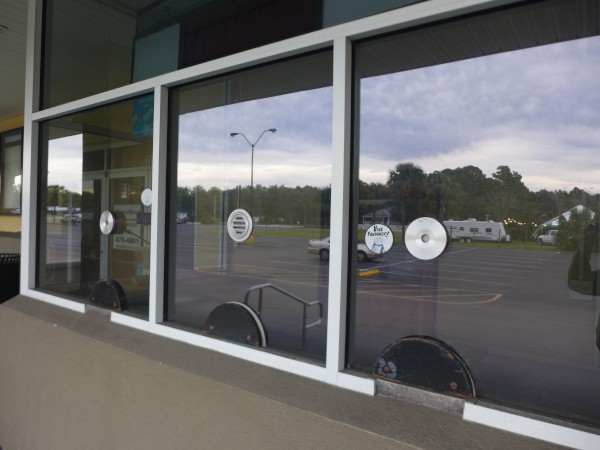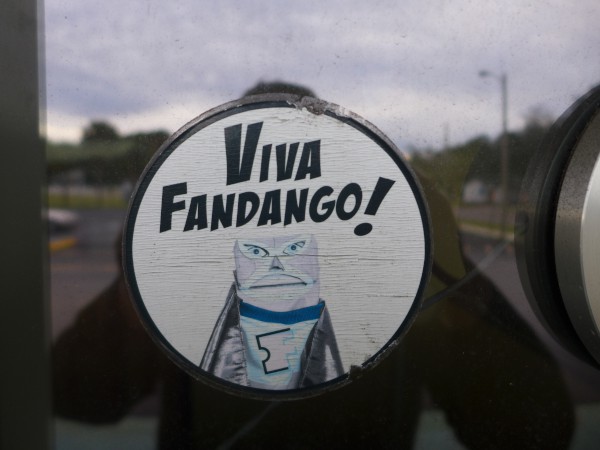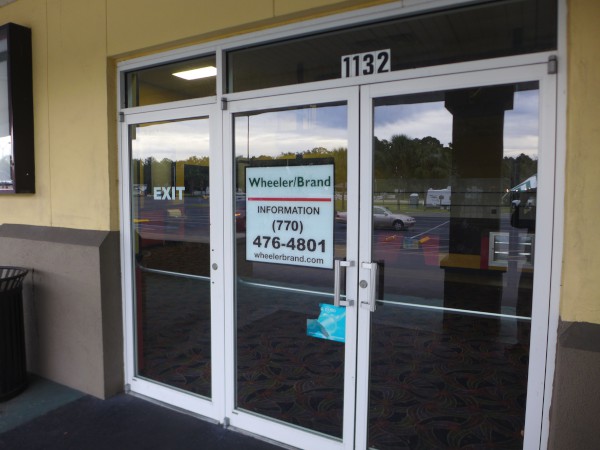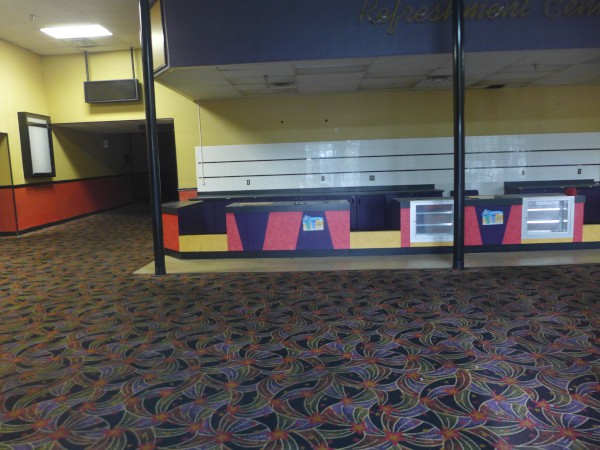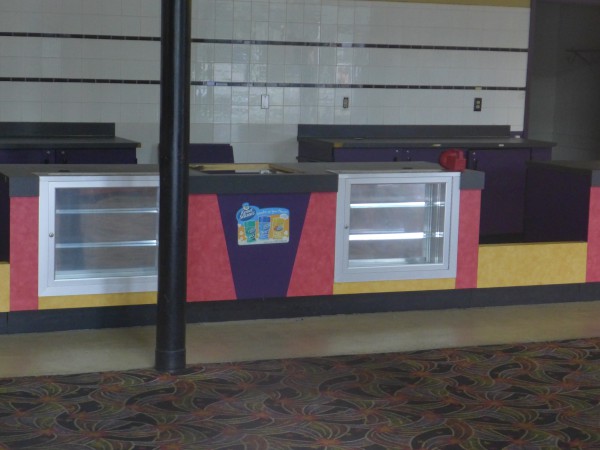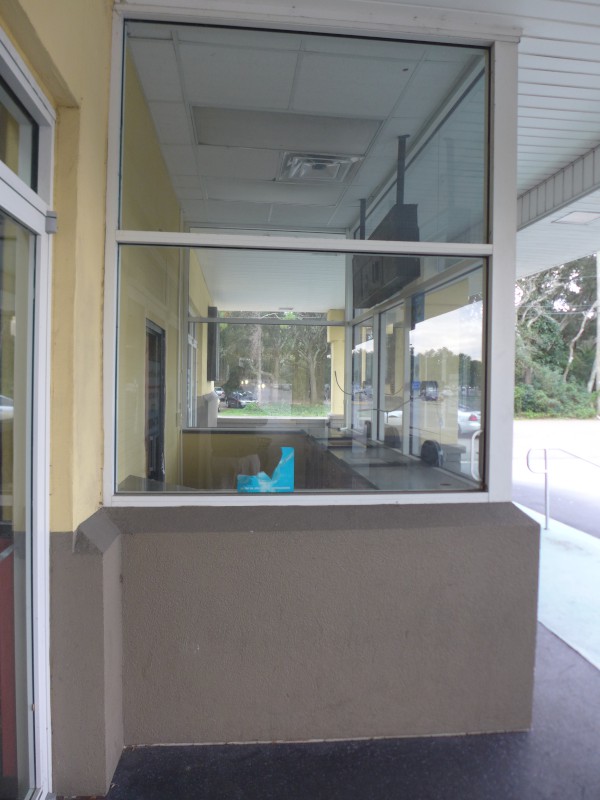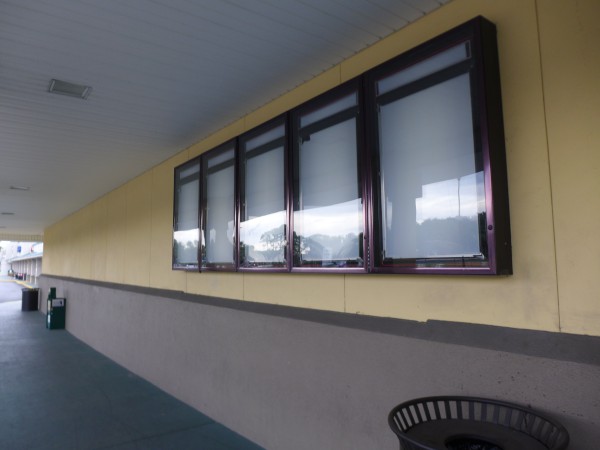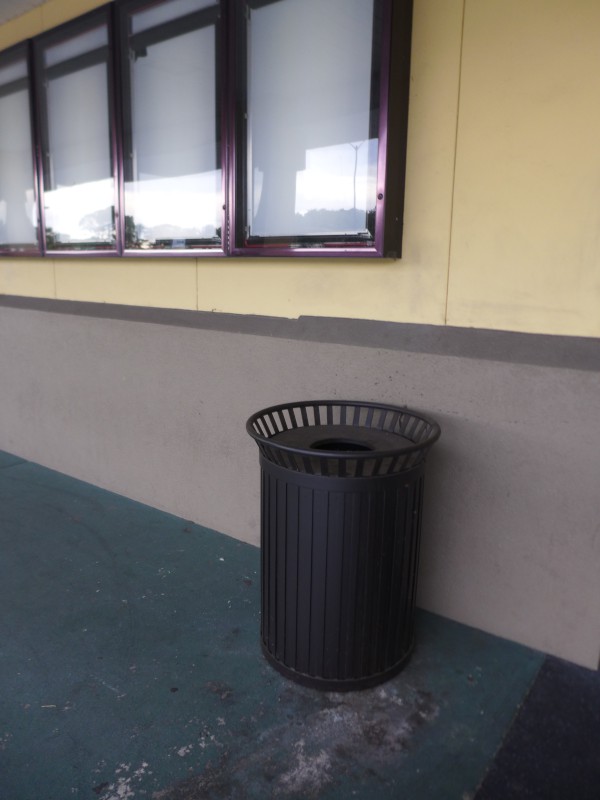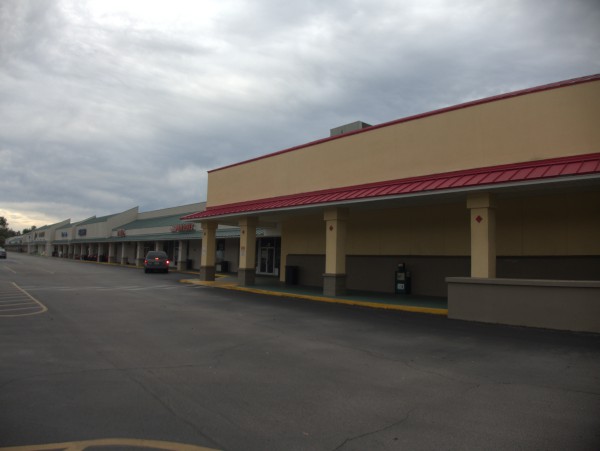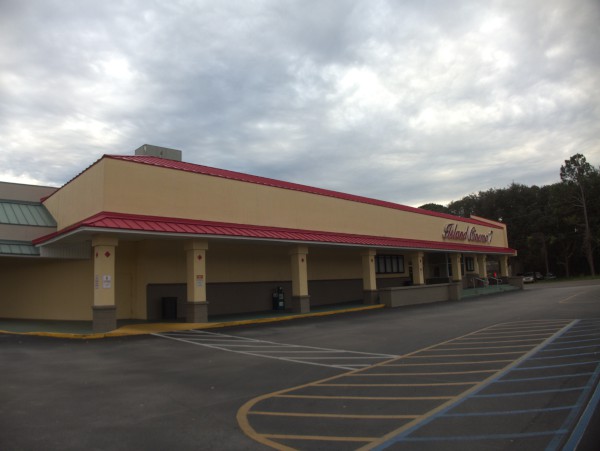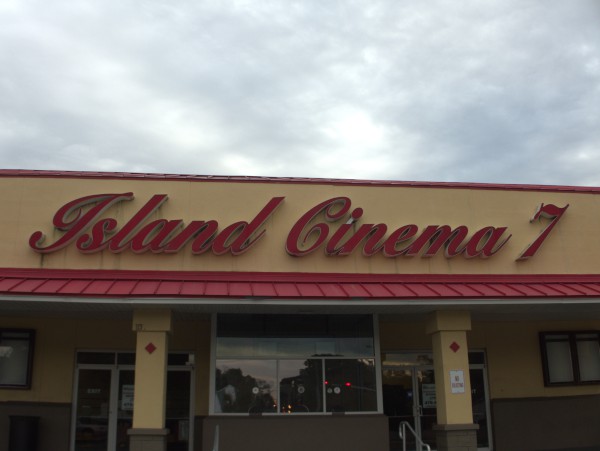 I'm not sure where the movie theater was originally in Fernandina. I know there was one, at least since the 1920s. My father told me that one of his tasks as a child was to accompany the old lady who was the theater organist to the theater for special early showings so she could see the movie and work out what she was going to play. (I'm not sure what function he performed exactly, or why this would have been a task given to a ten year old). One of the movies he always remembered with disappointment was 1925's "The Phantom Of The Opera" with Lon Cheney in the title role. Disappointment because about 20 minutes into the showing, the organist stood up and said "I've seen enough", and he never got to see the ending, something he regretted for 70 years, although I finally was able to get him a VHS of it in the 1990s if I recall correctly.
For most of my life, or at least for as long as I can recall seeing movies in Fernandina, the movie theater in town was on 14th Street near the new hospital. I know I saw probably at least a dozen movies there over the years, but for some reason the only one that I can specifically recall was a re-release of A Christmas Story with Ralphie shooting his eye out..
On my recent Star Wars pilgrimage, I was surprised and saddened to see the 14th Street theater closed. I found out later that there as a new multiplex out on A1A, complete with BigD large format screen. It appears that both theaters are Carmike properties and that there was an orderly transition, including staff retention from the closing of the old theater and the opening of the new one.
Here's the new complex, in the A1A strip next to the Winn-Dixie: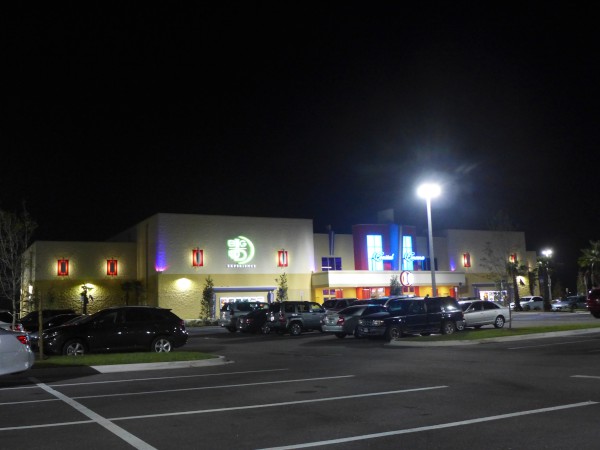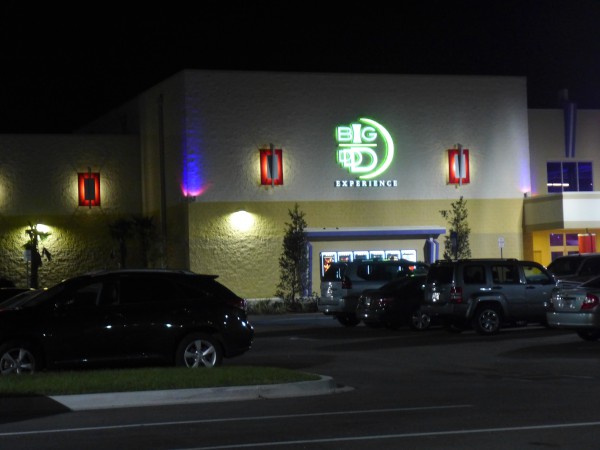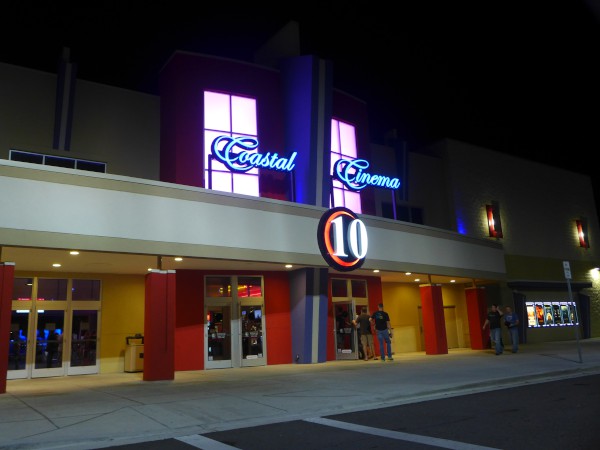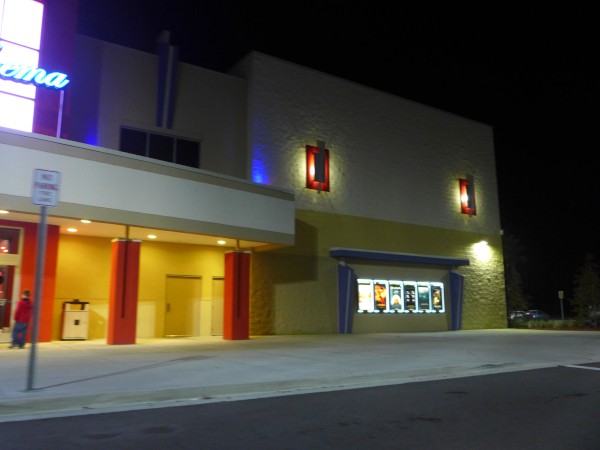 UPDATE 2 March 2016: My sister has clarified my opening anecdote somewhat. She informs me that one of my father's older brothers worked for the theater and would run the advance screenings for the music lady. He let my father sit in on those screenings, so it was the older brother's job to help out the music lady, not my father's.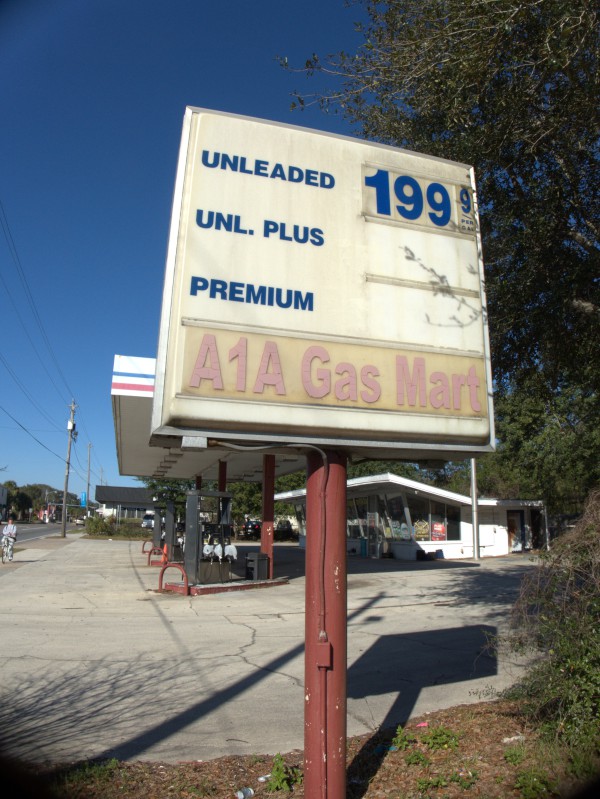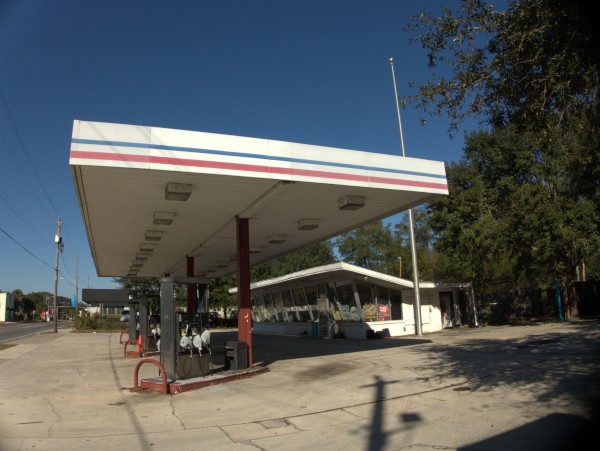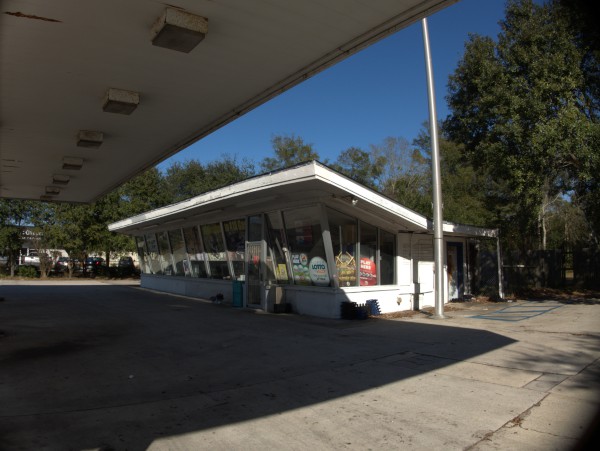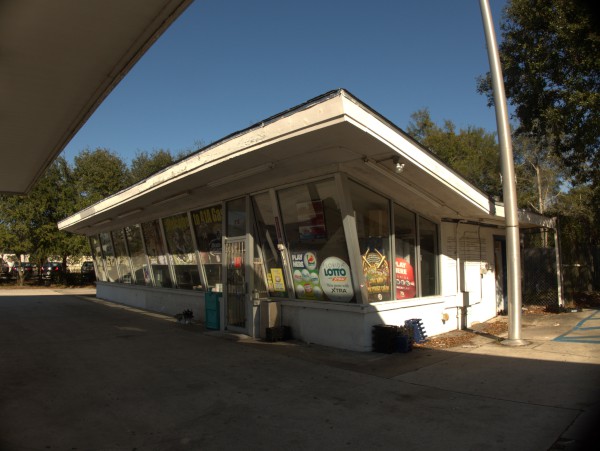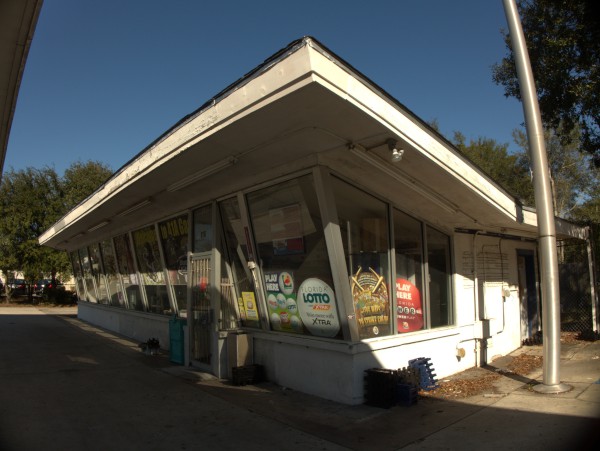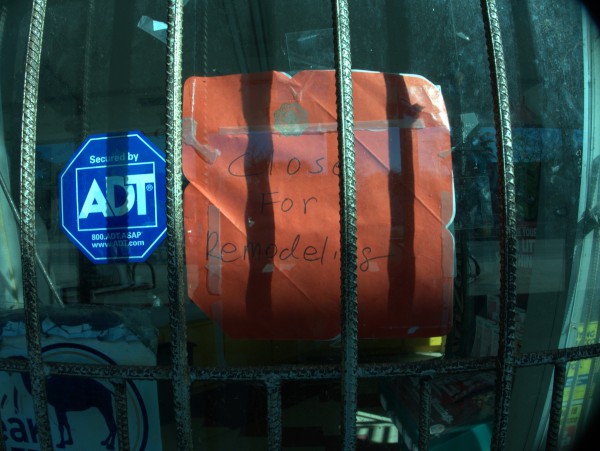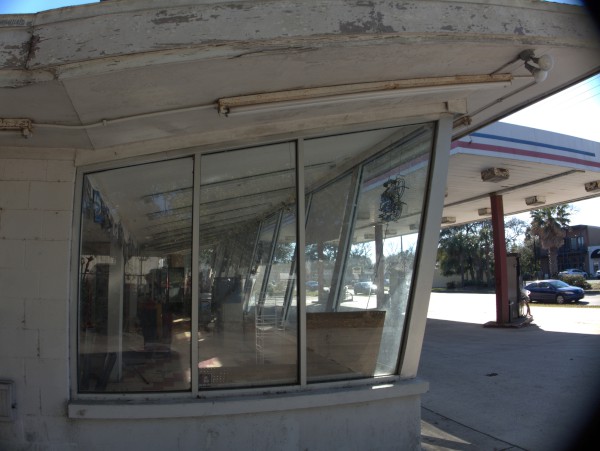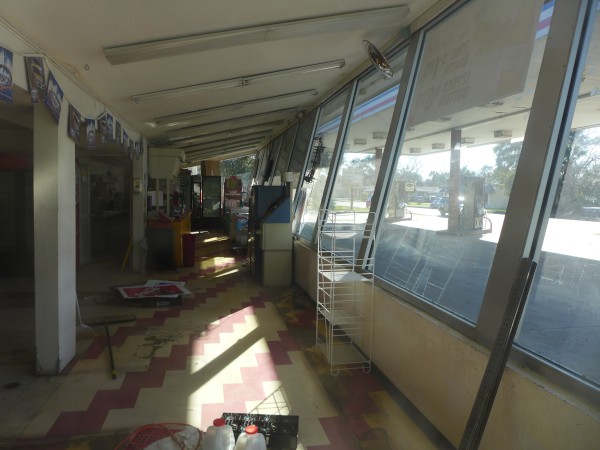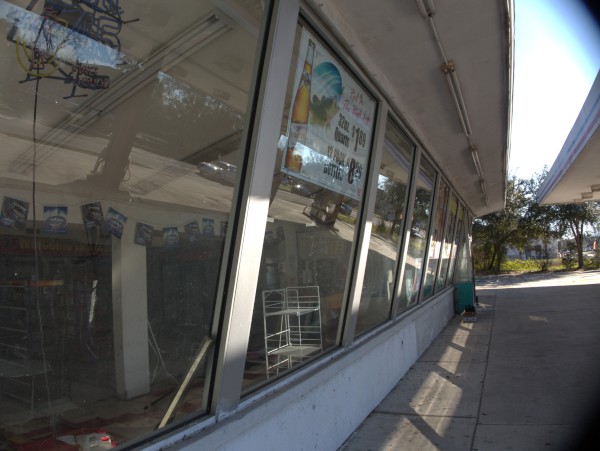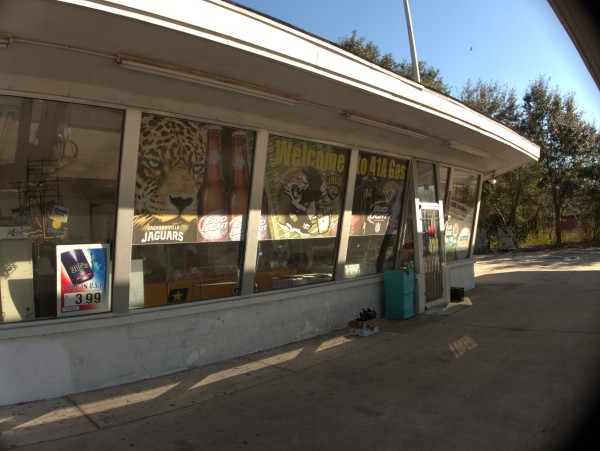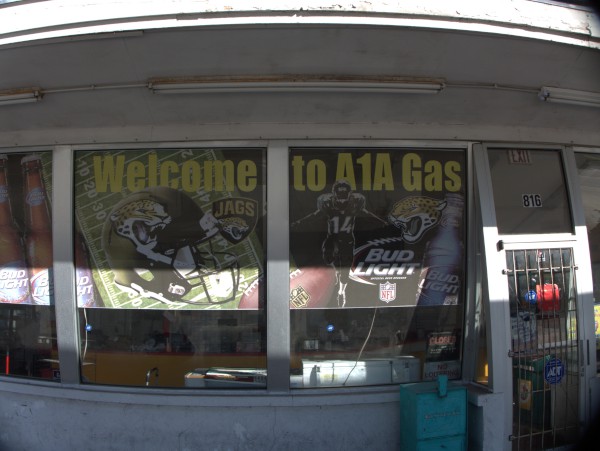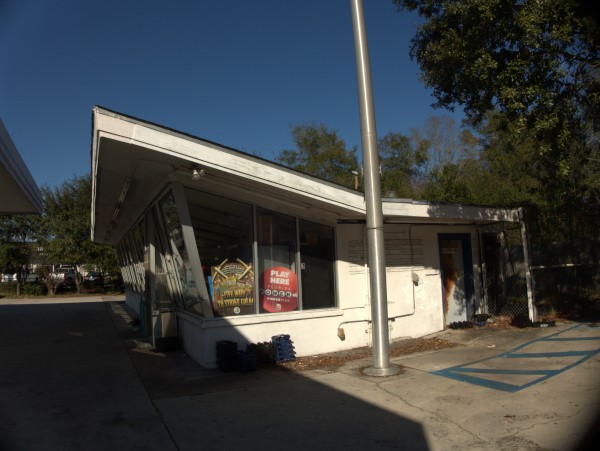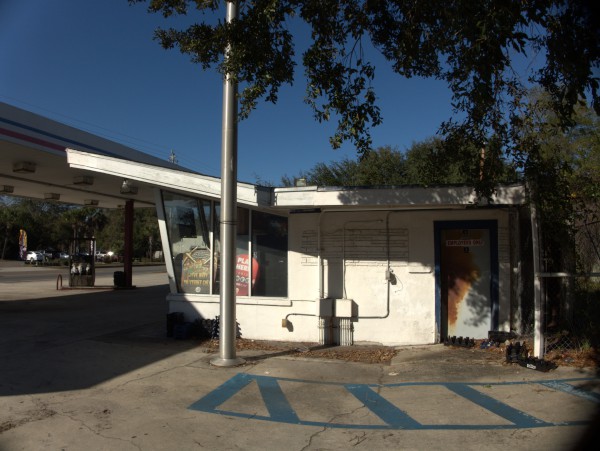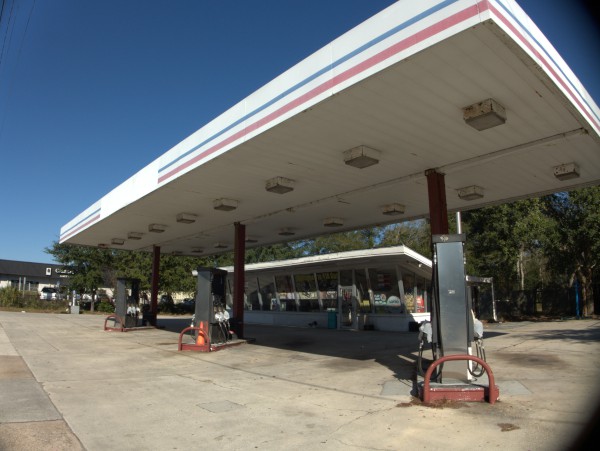 On my recent trip to Fernandina, I noticed that this convenience store on 8th Street (the main connector from off of the island to downtown) was closed. It's a store I've had my eye on for years as I really like the canted glass front. I believe the building has been there for my entire life (which does not make it old by Fernandina standards!), and it has to my eye a distinctive "50s" flair.
The front door sign says they are closed for remodeling: I hope this does not include razing the building and putting up something more current and less distinctive.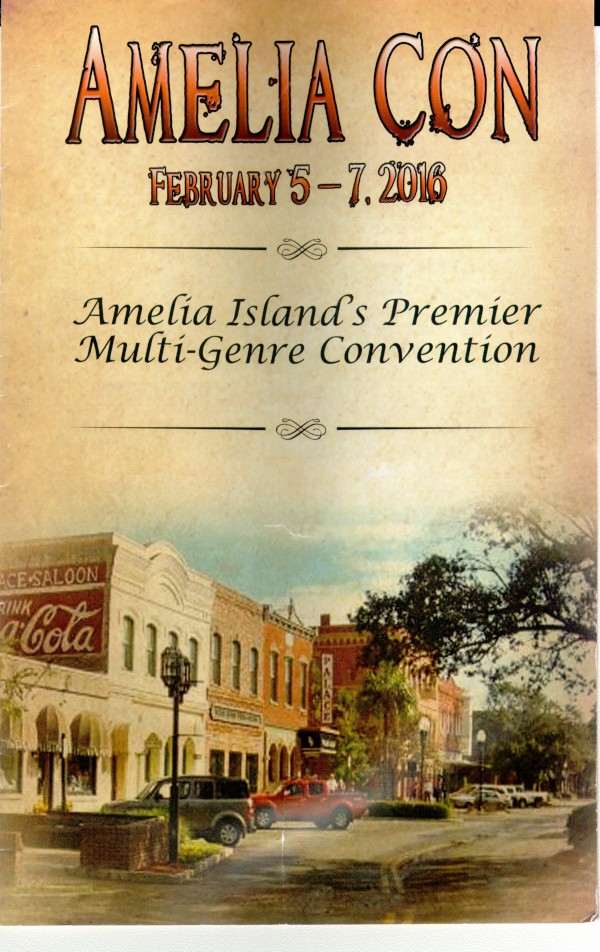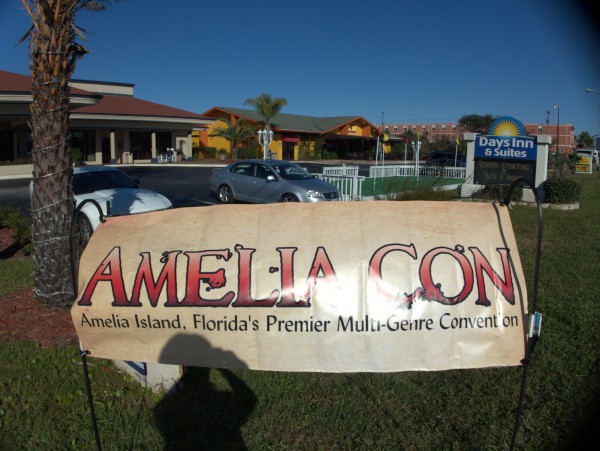 If this picture strikes you as hilarious, you would have been at the right place. If it doesn't mean anything to you, probably not: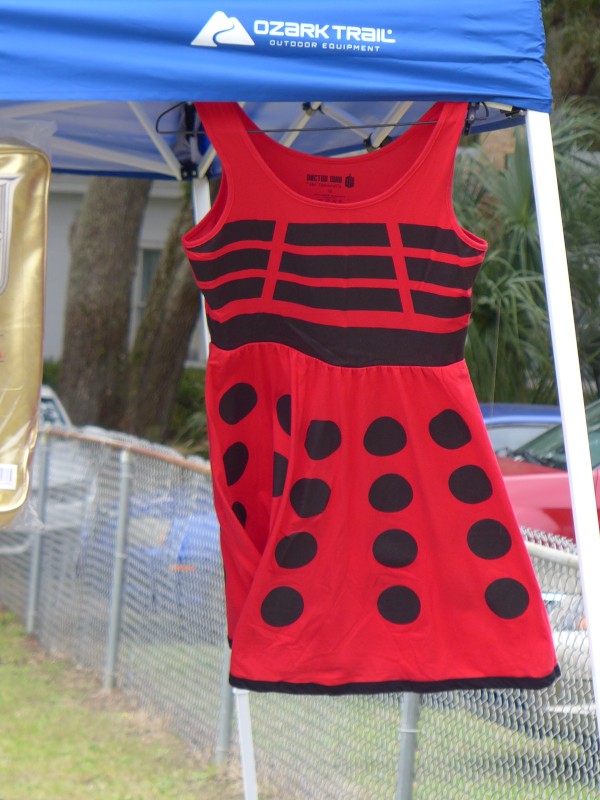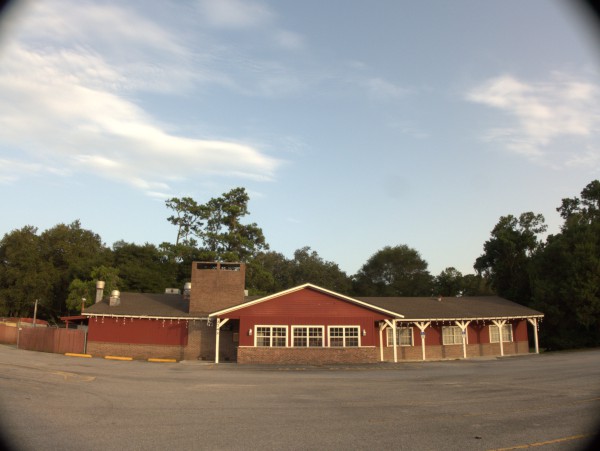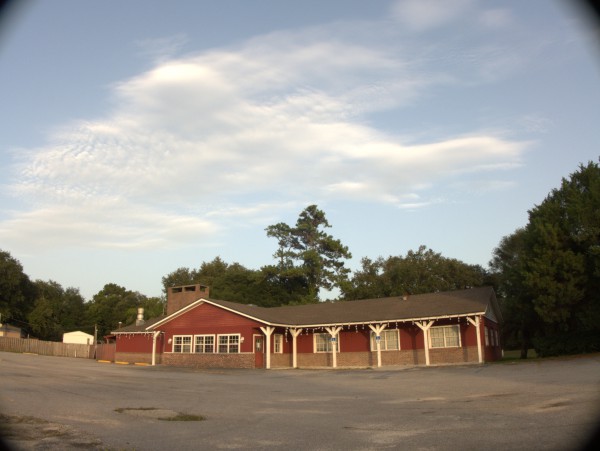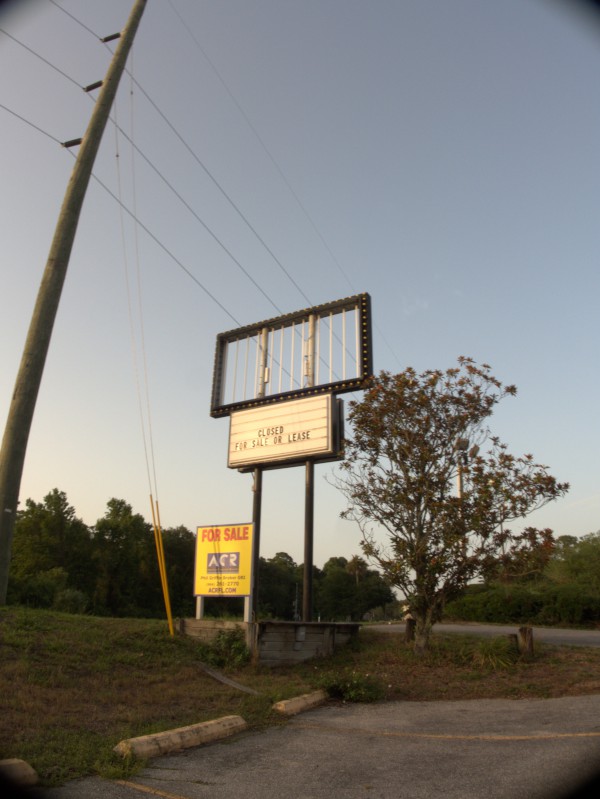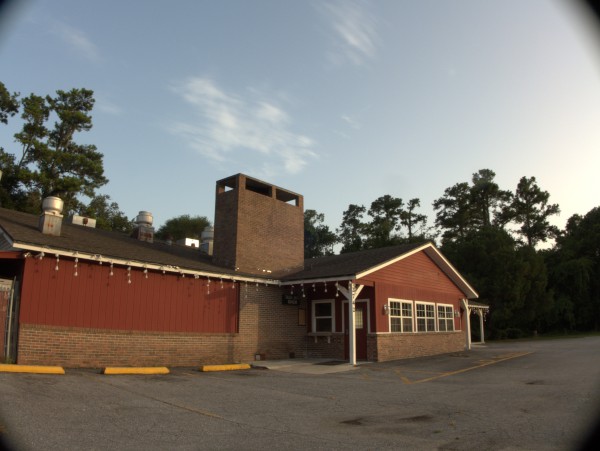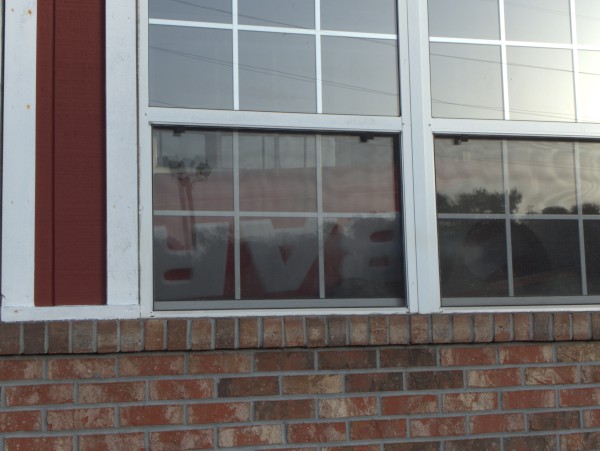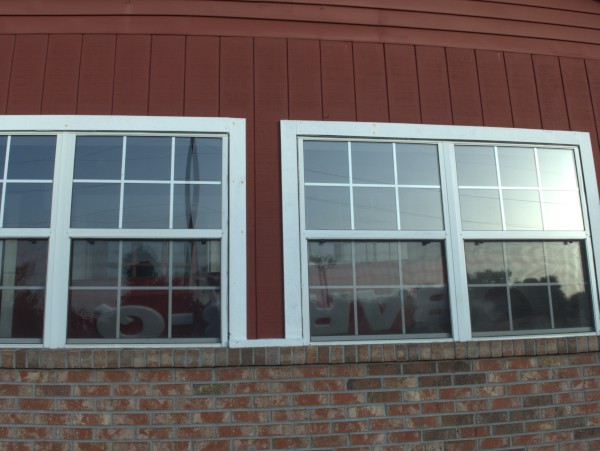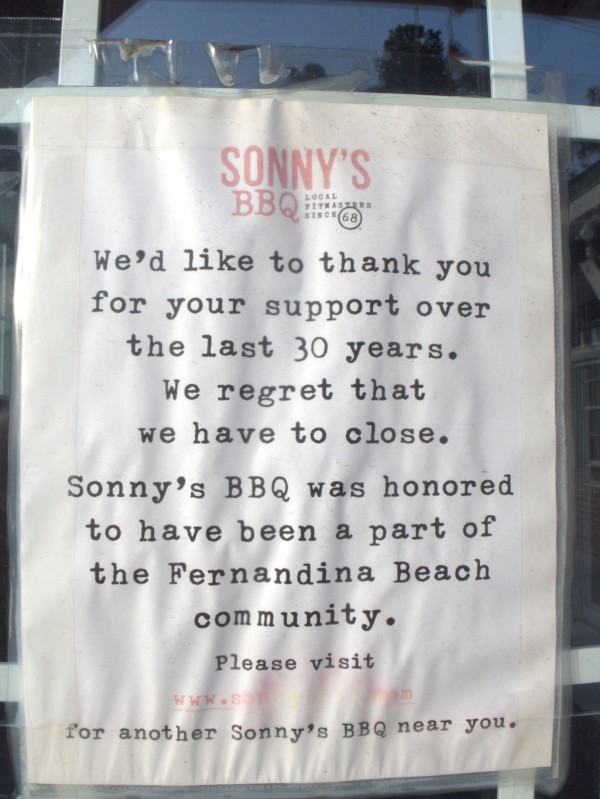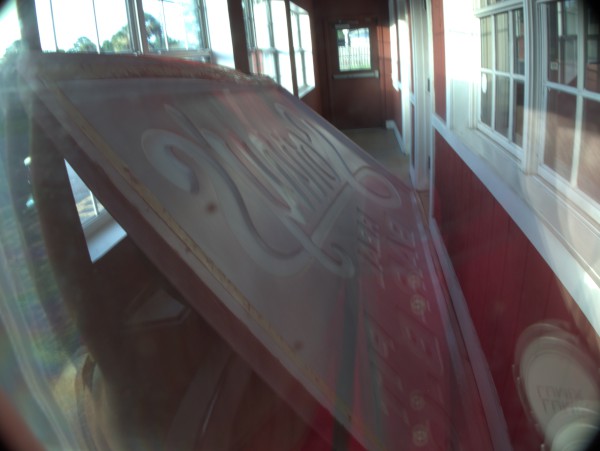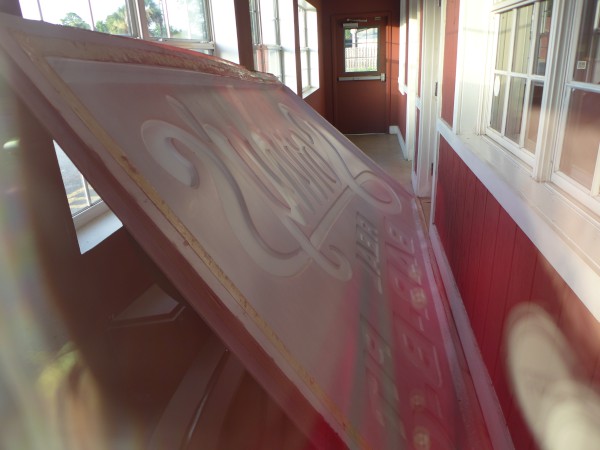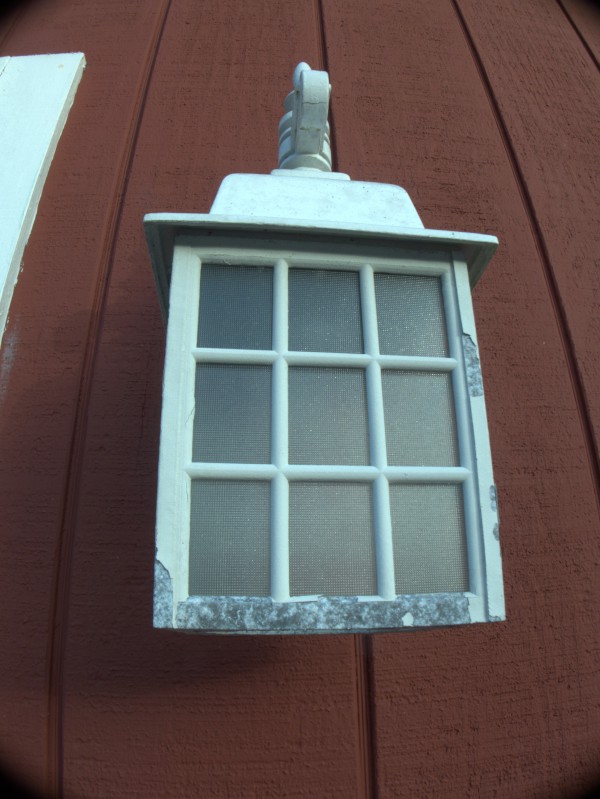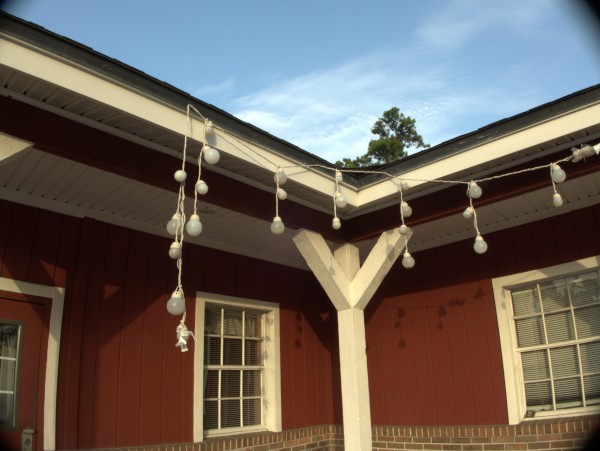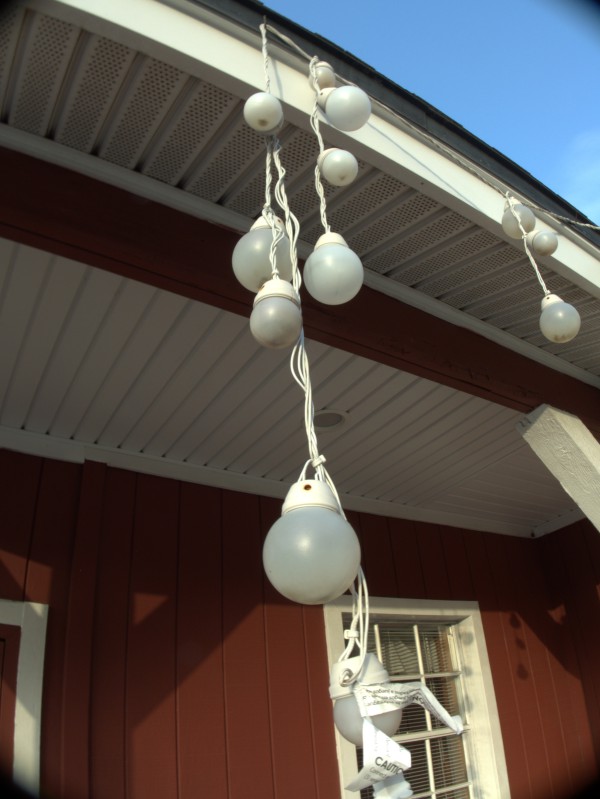 I have only eaten at any Sonny's once, and this was the one. For some reason, several years ago when we were staying in Fernandina, nothing would do for my niece but that she have some corn on the cob. My memory is a bit hazy, but I think she had been quite kid-finicky in restaurants on the trip and it was a chance to get her to actually eat something if we could find a place. In the event, it seemed that Sonny's was the only game in town for supper corn that evening, and we hied thither. I'm finicky myself so I had the salad bar, which was pretty good, and my niece did get, and eat, her corn, so all was well.
I know I would have noticed if the place, past Sadler Road on the way to the bridge, had been closed during my last trip in October 2014, and Tipadvisor page and pictures suggests the place probably closed in December of that year.
I passed many other Sonny's locations in my most recent Florida trip, so apparently the chain as a whole is doing OK.
Posted at 7:23 pm in Uncategorized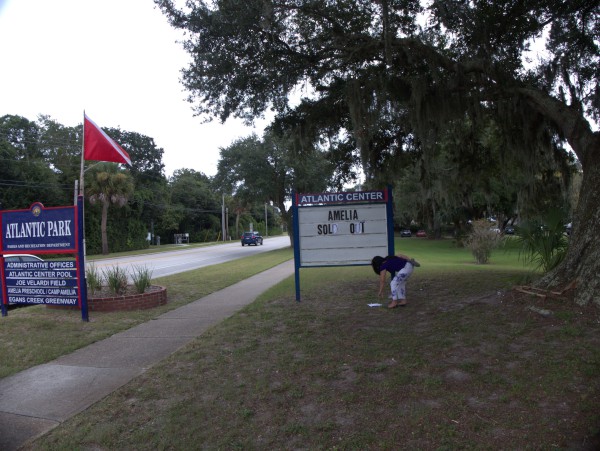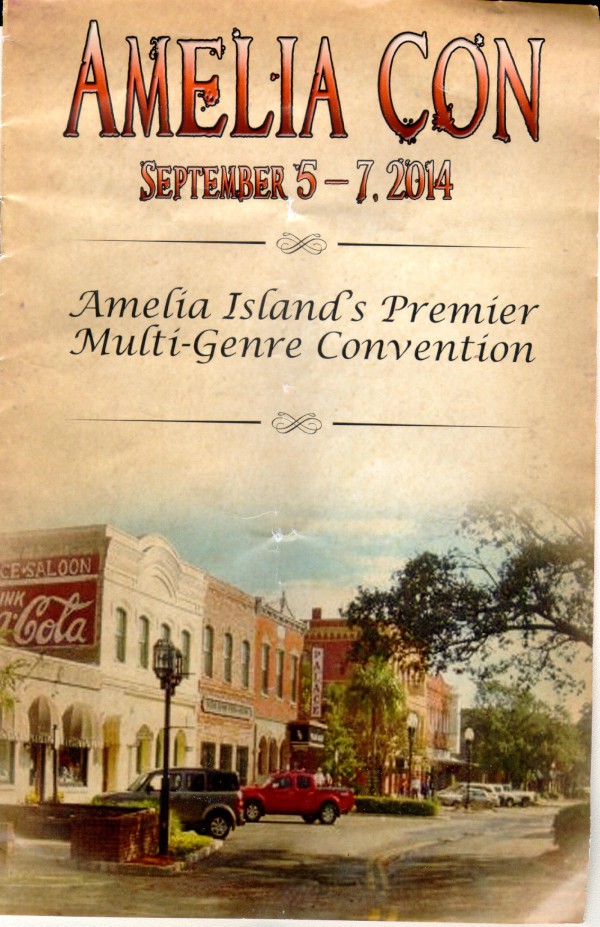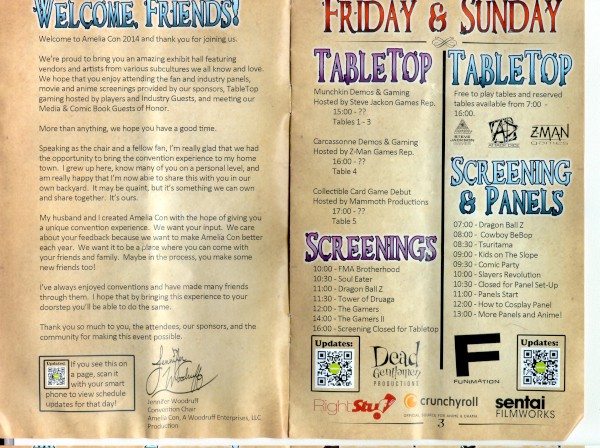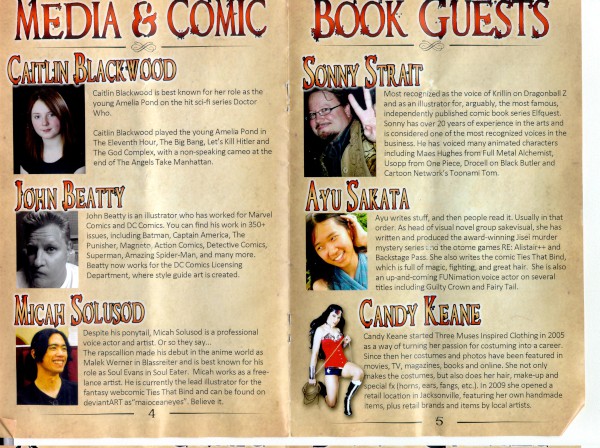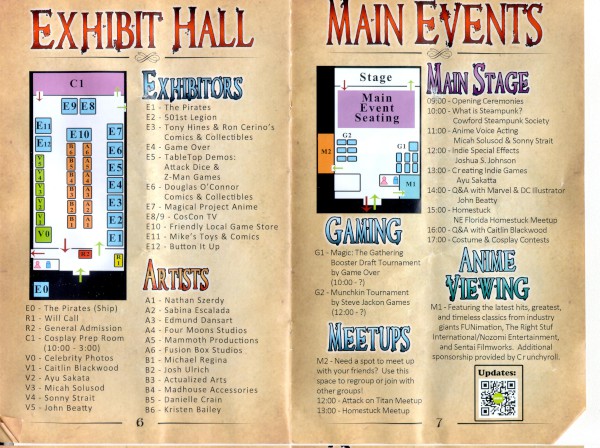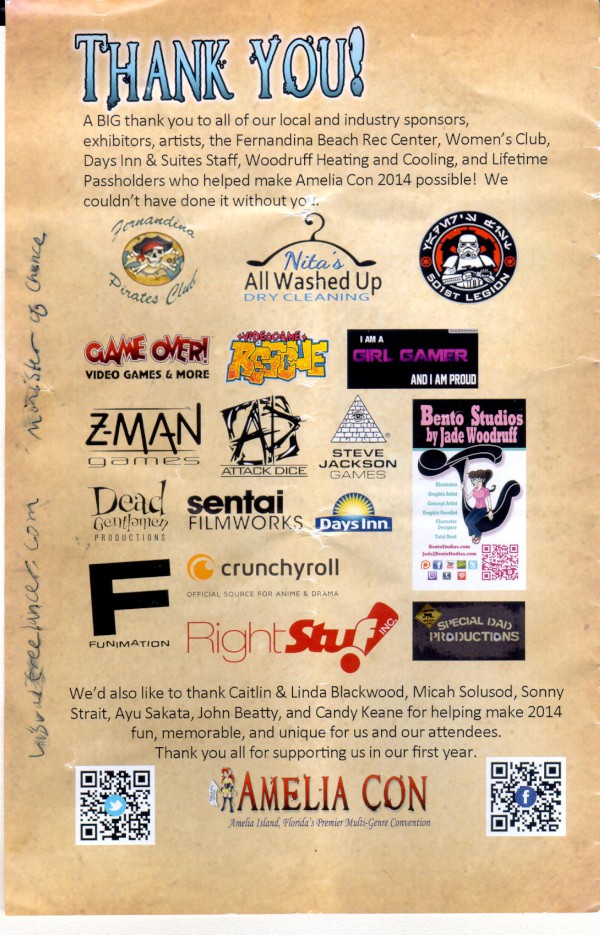 Well, I don't really need much of an excuse to visit Fernandina Beach, one of my favorite places, so when my sister noticed that there was an Amelia Island comics, steampunk, gaming and anime convention, , I decided to check it out.
Compared to the Charlotte Heroes Convention, Ameliacon was quite small. There was one exhibit hall, in the park on Atlantic Avenue which houses the municipal swimming pool, with gaming and presentation events in the town womens' center behind the park. It seemed to me also that the convention focus was definitely more on gaming, costuming and cosplay than on comic books, though there were some authors and artists there.
I certainly felt out of the loop on some issues! Magna/Anime character design generally hurts my eyes, so I was pretty clueless about one of the properties that seemed to be a very big thing Attack on Titan. There were a number of costumers basing their characters on that. I was also completely in the dark about what is apparently a very popular podcast Welcome to Night Vale, something the contest winning cosplayers based their presentation on.
I missed the morning presentation on Steampunk, having somehow convinced myself that it was in the afternoon, but did catch an interesting presentation by Joshua Johnson on doing video special effects on, basically, zero budget.
The audio for the presentations was the most problematic facet of the convention. I got the impression from listening to one of the organizers talk during the costume contest that someone had promised the convention a PA system and then left them totally in the lurch. I could follow ok during the effects presentaion, and parts of the Marvel/DC artist's presentation, but I gave up during the Homestruck panel where the panel were all using their indoor voices, and where I was only sitting in to try to figure out what Homestruck actually was anyway.
The costumers were out full force in the exhibit hall, and then at the closing costume/cosplay contest.
During the costume contest, it was announced that the convention would be shifting out of the fall and into February, so there will be no Ameliacon 2015. The next will be Ameliacon 2016 though they did announce a sequence of local get-togethers in advance of that. I certainly enjoyed myself -- I don't know that I would have driven that far for a convention of that size in a place I didn't have other motives to visit, but in the event, it was a nice trip.
Posted at 10:47 pm in Uncategorized
Posted at 1:12 am in Uncategorized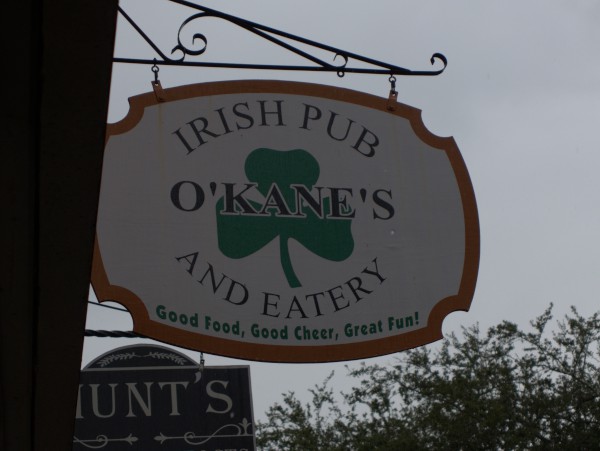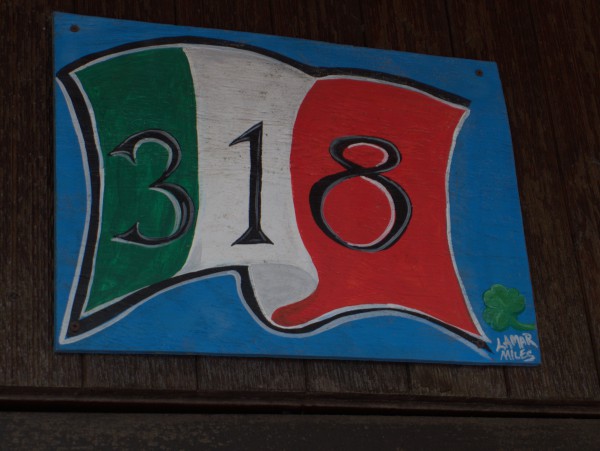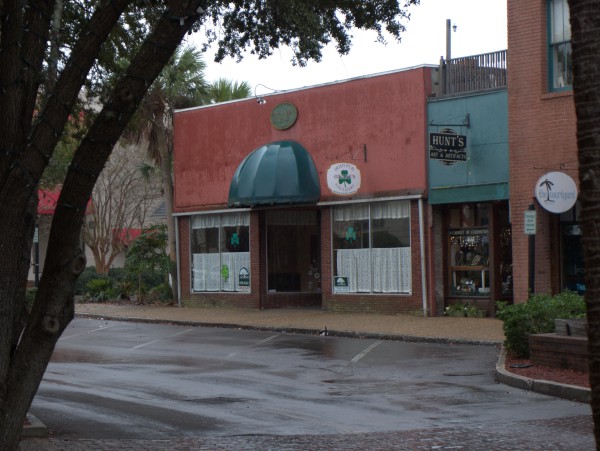 Well, Happy New Year folks!
When I don't spend the New Year in SC, I like to ring it in in Fernandina Beach, my father's hometown. My own little mini-tradition dating back a decade or so was to hit O'Kane's Irish Pub on Centre Street for the live music and champagne toast at midnight. So, I was rudely surprised when I ambled down from the hotel New Years Eve, and found the storefront dark. The next day, I asked another merchant on Centre Street what had happened, and she indicated that she had heard the owners divorced then couldn't agree on handling the lease. Whatever happened, the place seems to have closed in November.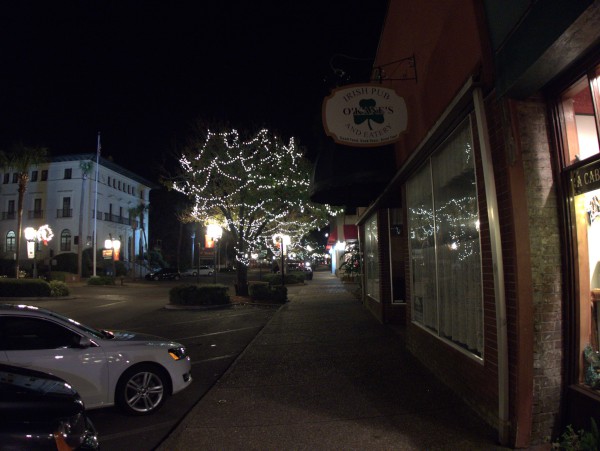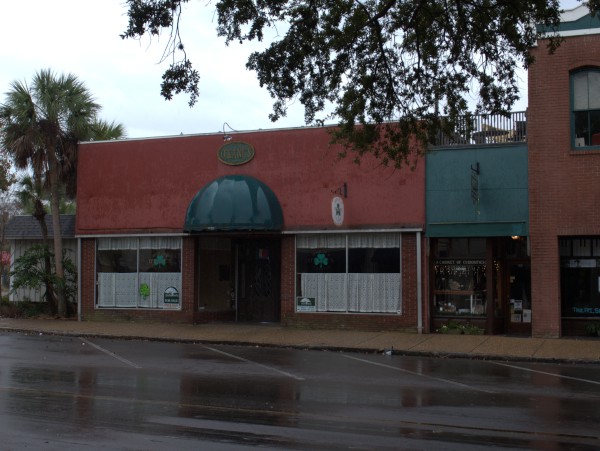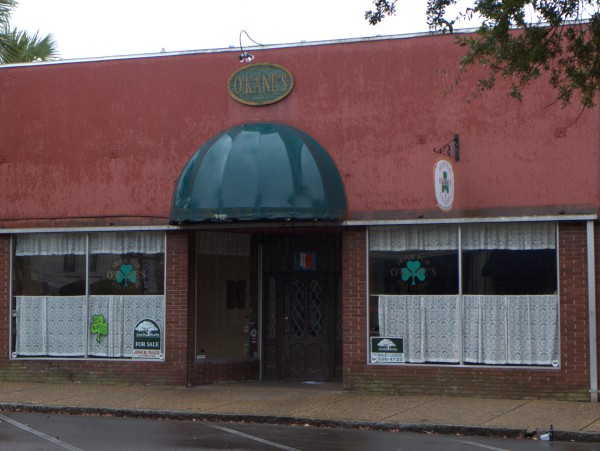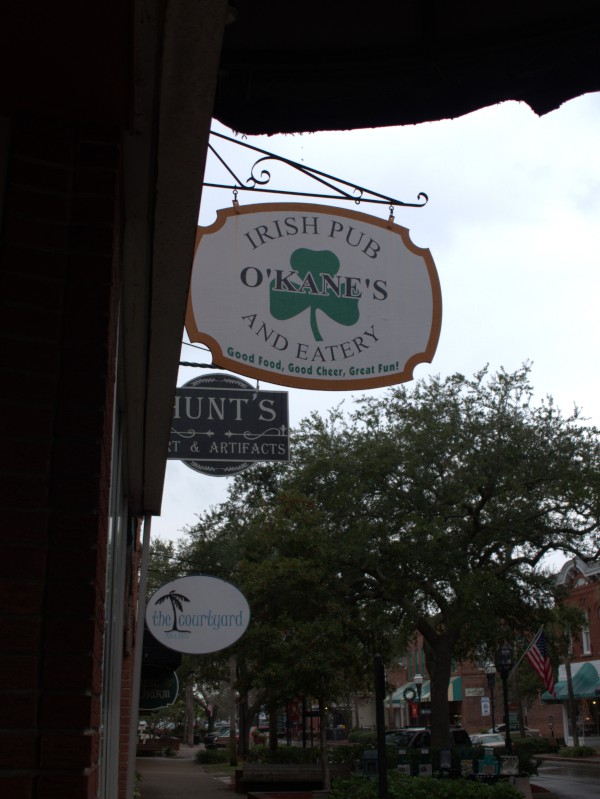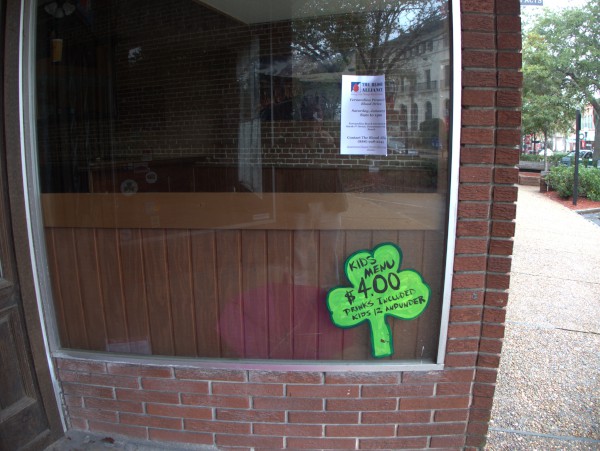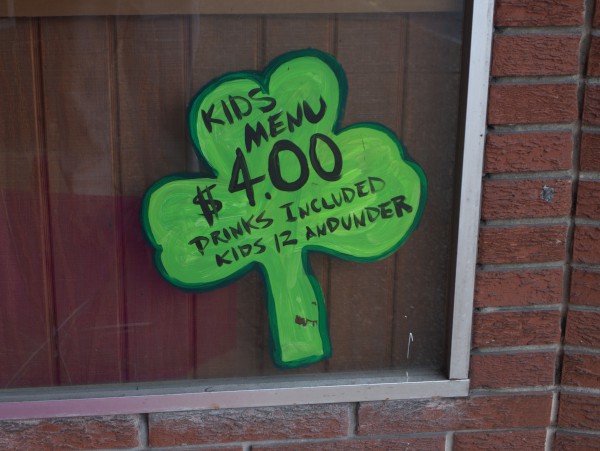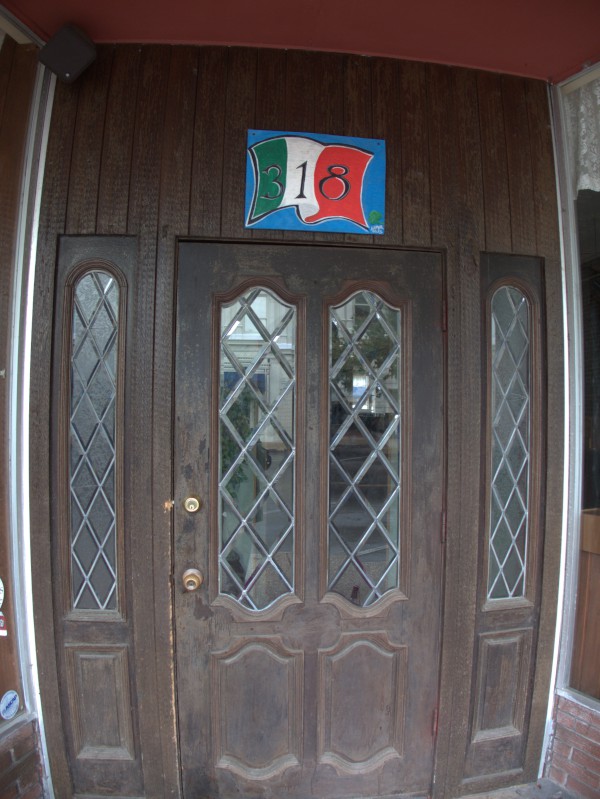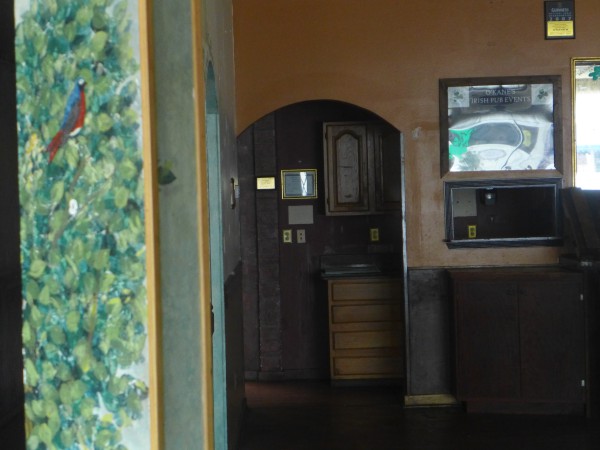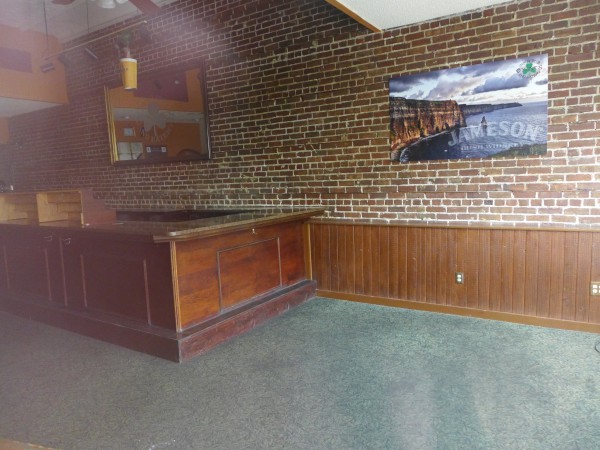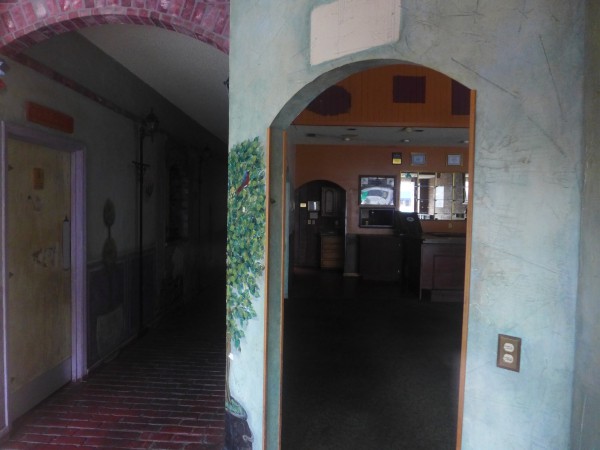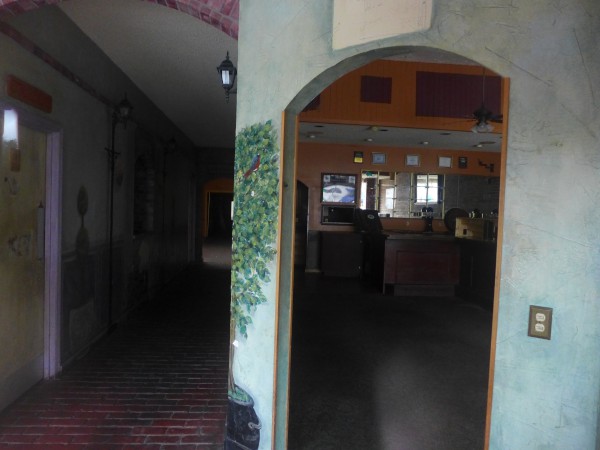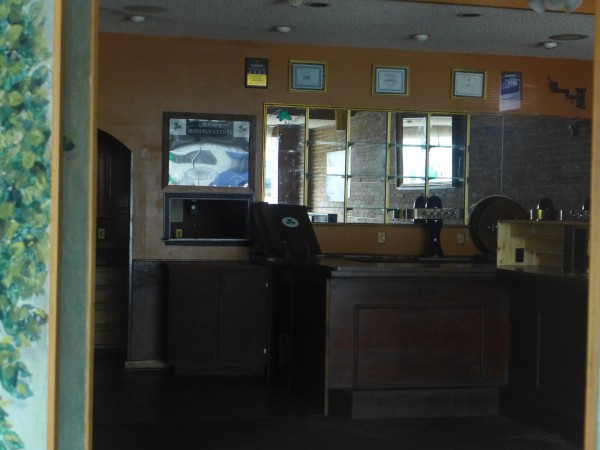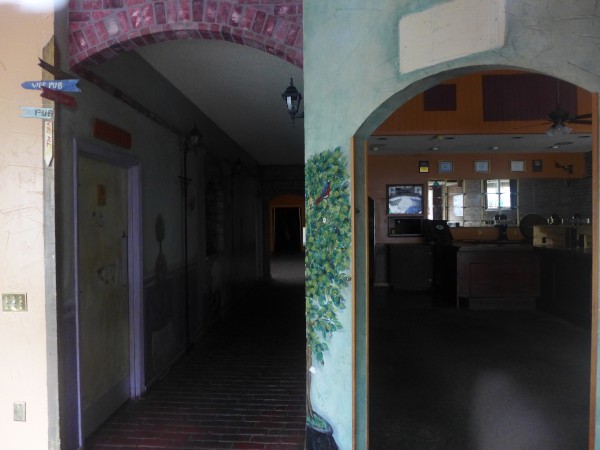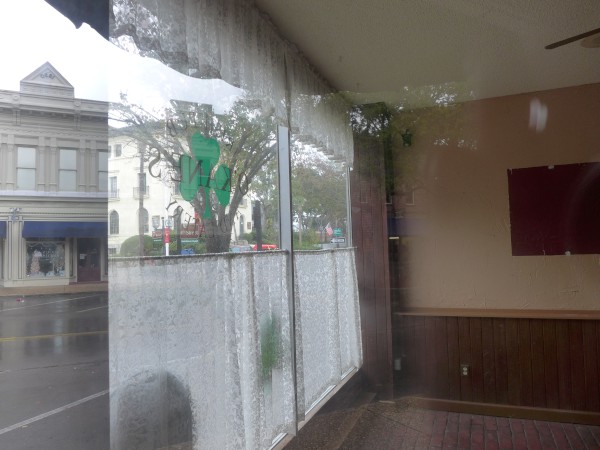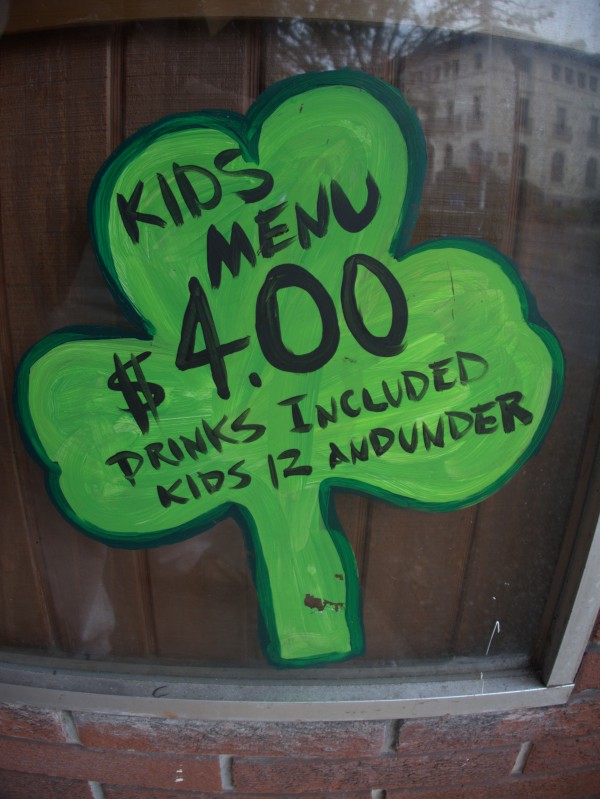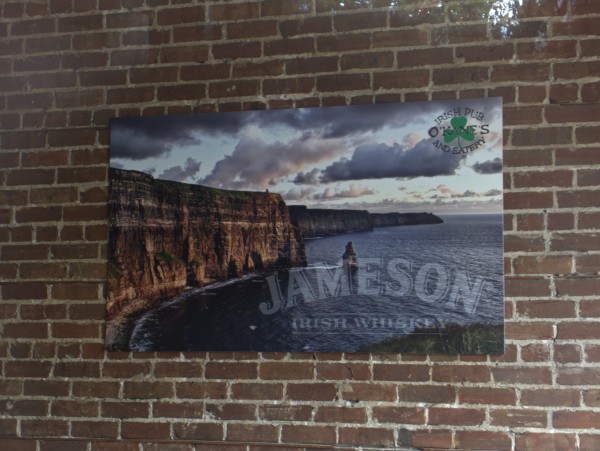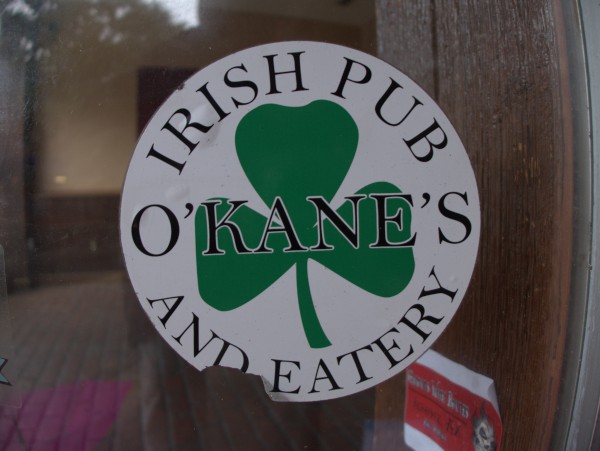 Here is the place on New Years Eve/New Years Day 2012/2013: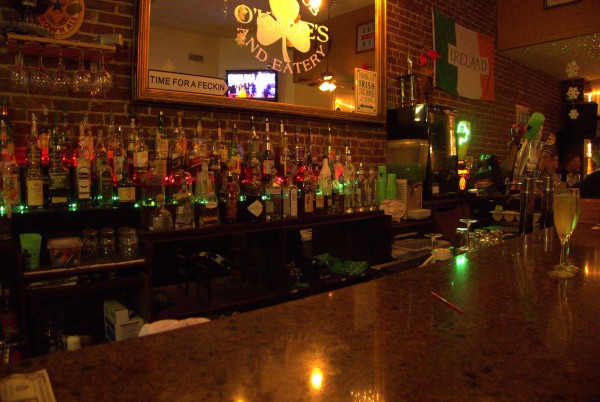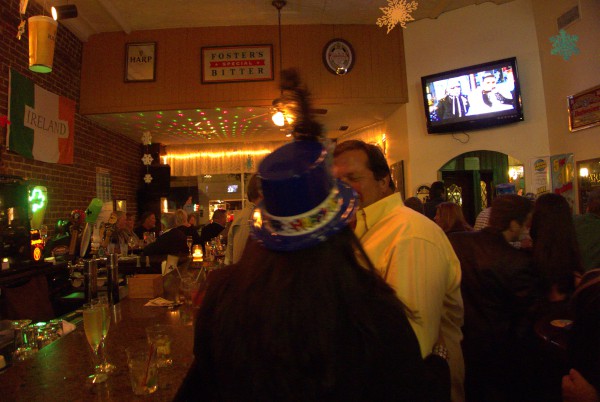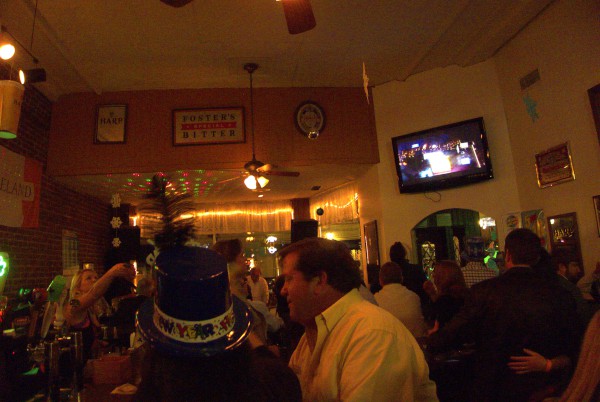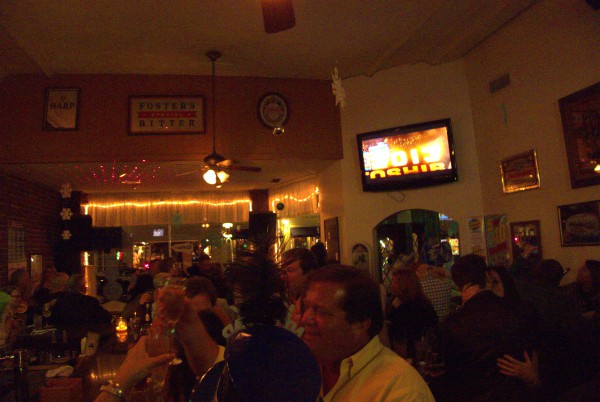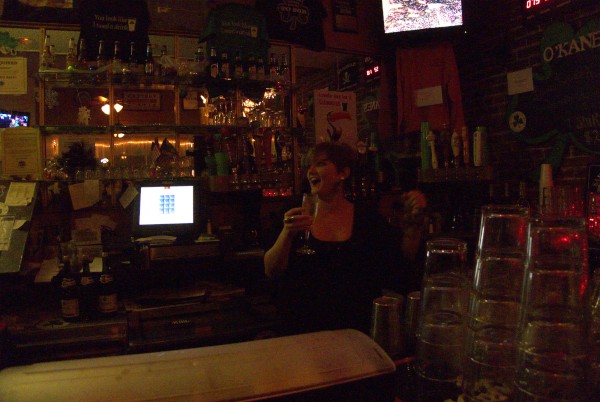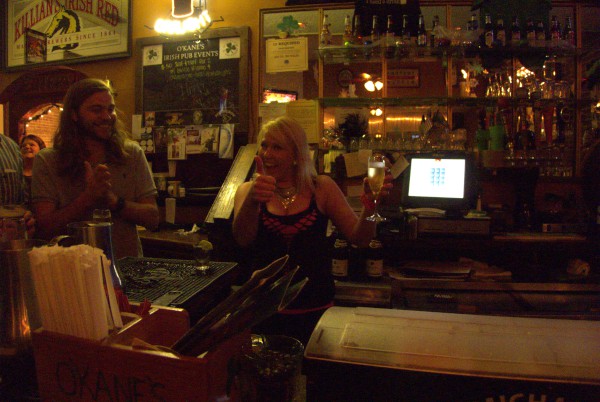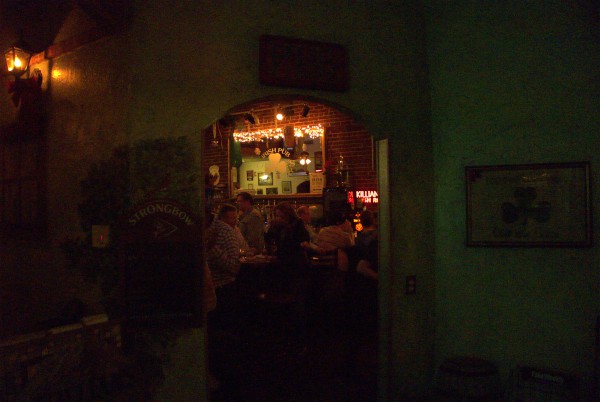 In the event, I ended up next door at The Courtyard which was a smaller, a more sedate venue with an older crowd (ie: my age). I was quite impressed with the music though. Local artist Nora Ricci was performing, and she is quite good, with entertaining stage patter (very important for a small venue) as well as solid singing and playing: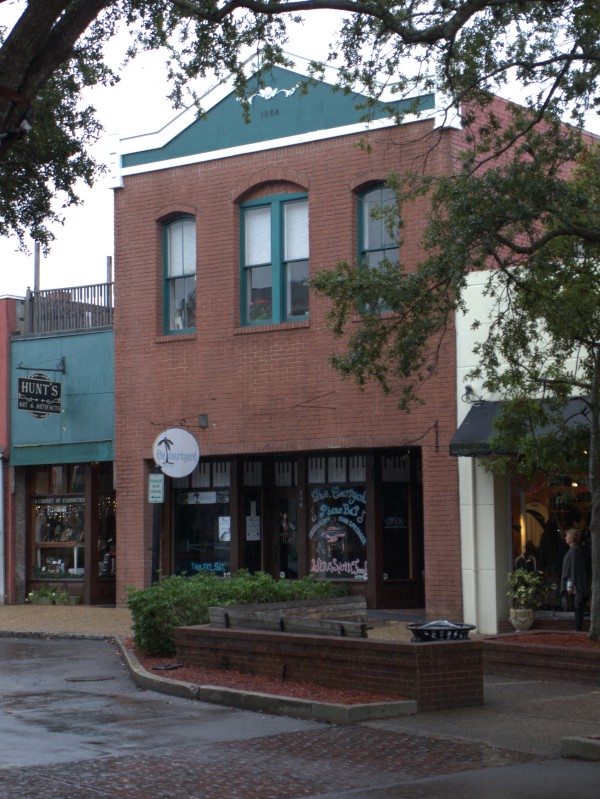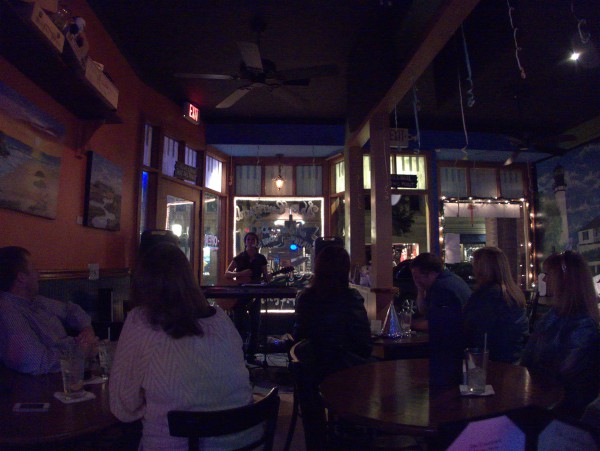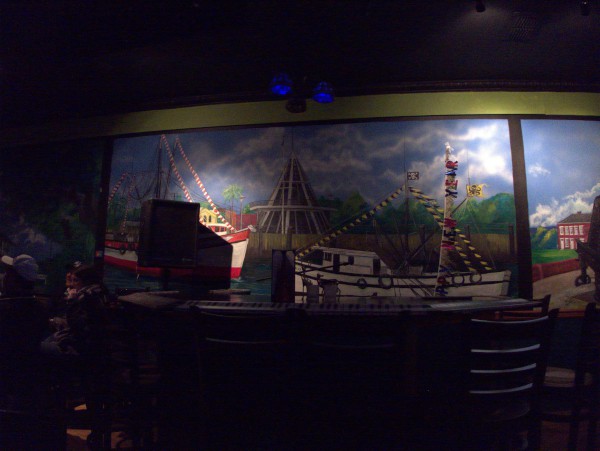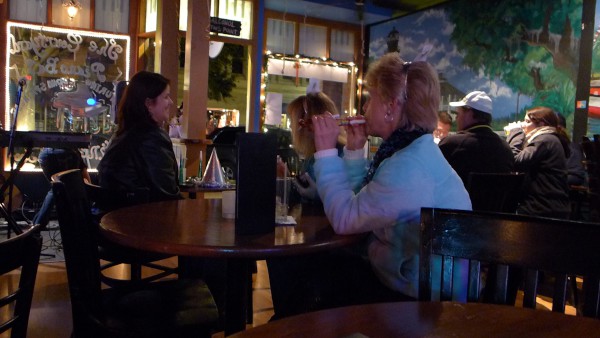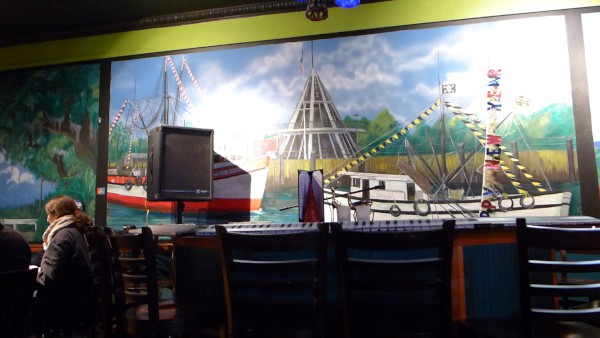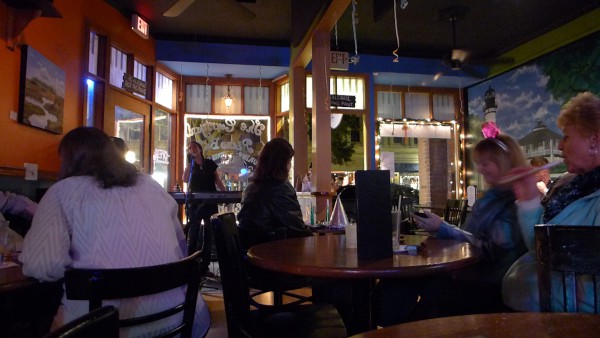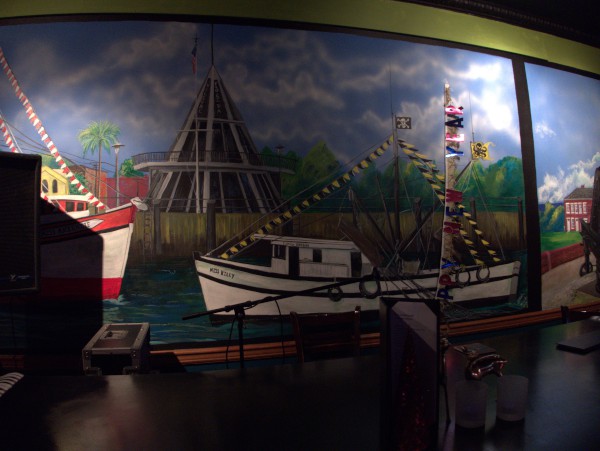 Posted at 1:03 am in Uncategorized
Posted at 1:25 am in Uncategorized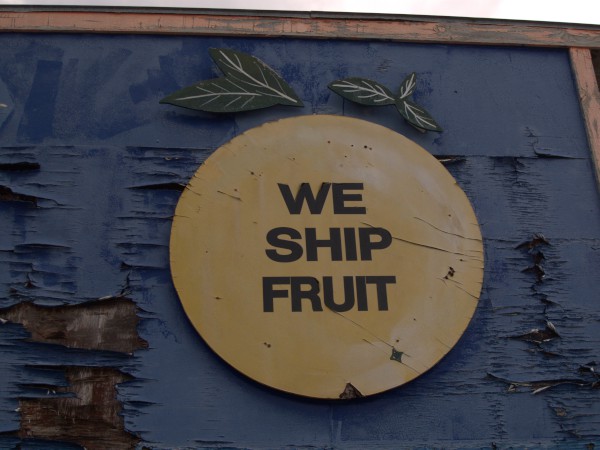 I wish I had gotten better pictures of this place. Heavens knows I had enough opportunities over the years, but I never thought about it until quite recently, and the last few times I was in the area, it was either evening or heavily overcast, otherwise it might have been a picture on my Roadside Florida calendar.
This fruit stand was on A1A in Yulee Florida between I-95 (exit 373) and US-17. If you look closely on the door, you can see a Master Charge logo which dates the place to before 1979, when Master Charge changed to Master Card.
I like the shape of the building from the sides, and the wood cutout lettering and fruit shapes. It's the type of place that, while you may find its like still in service, is not being built anymore.
The fruit stand and an abandoned service station of the same vintage (about which I may do a closing eventually) stood on adjacent lots. As you can see in the later pictures, both have now been knocked down and the land is for sale (apparently interest is not high, as the price has been reduced).
And not to worry about being able to find Indian River citrus and Florida souveniers in Yulee.. Across the street from this stand's former location, a converted Stuckey's still offers all you could wish for: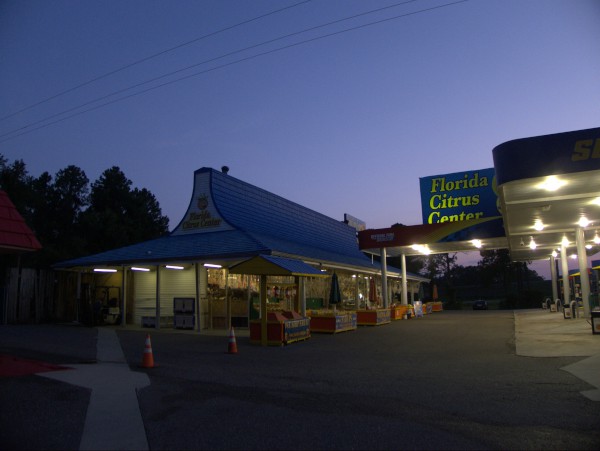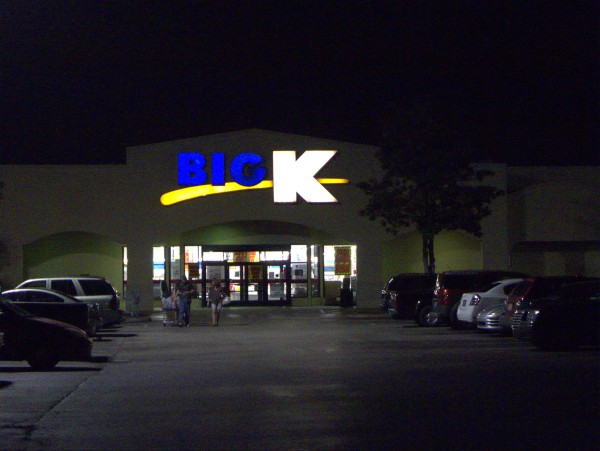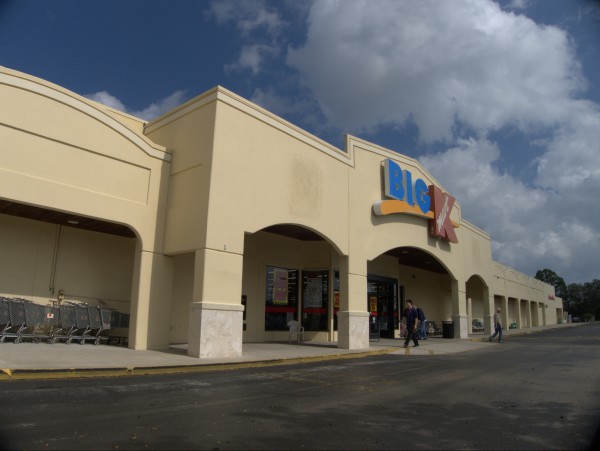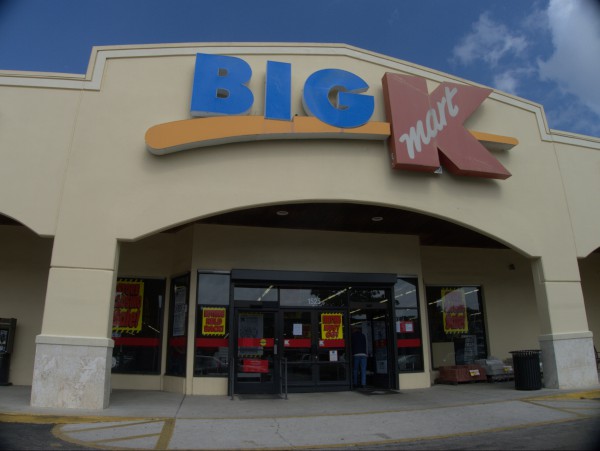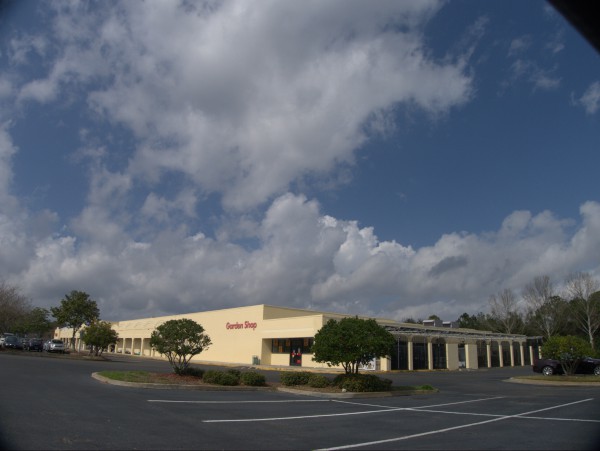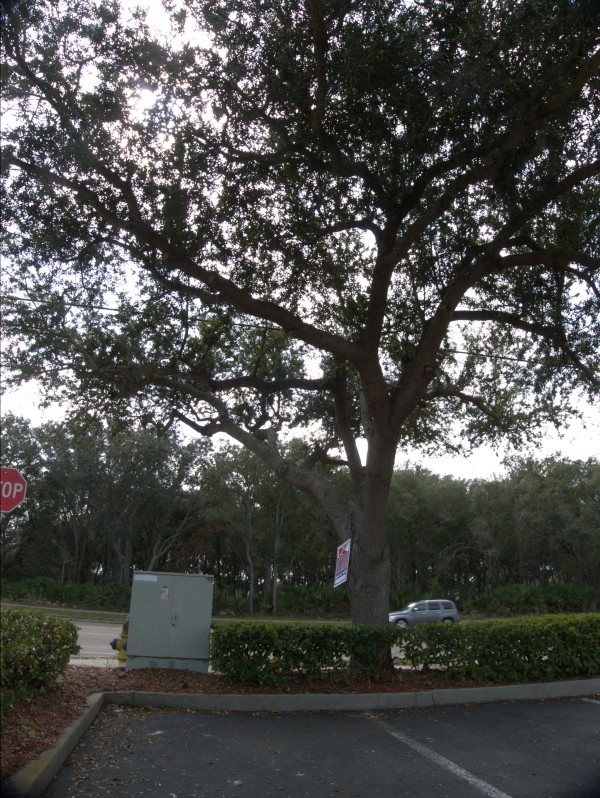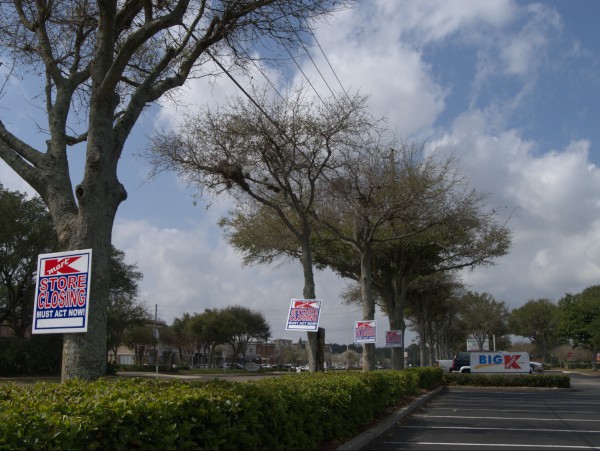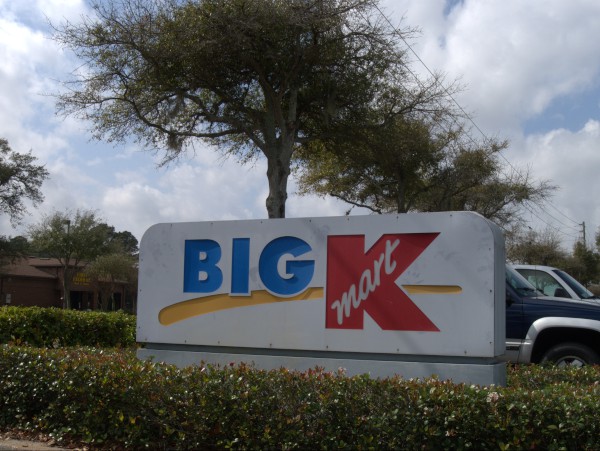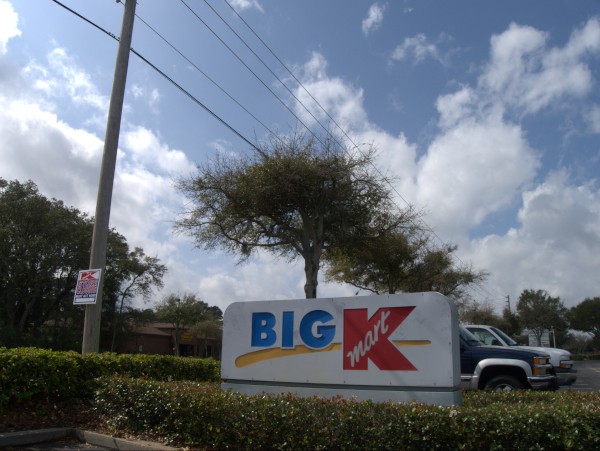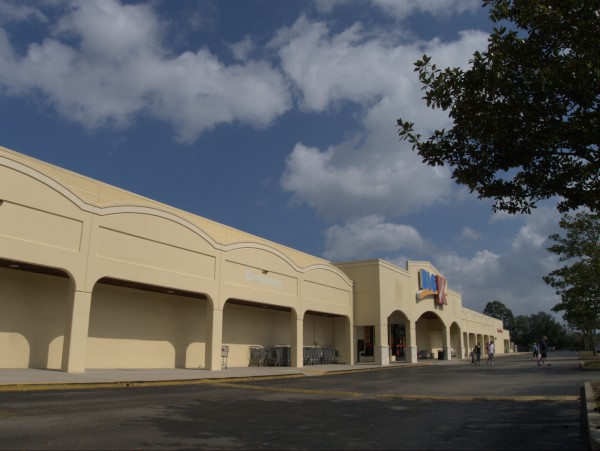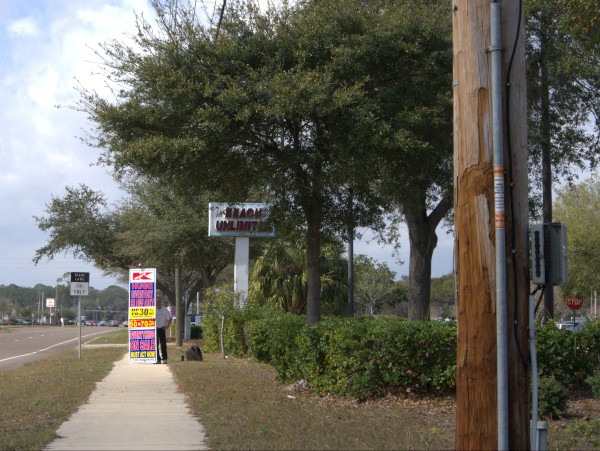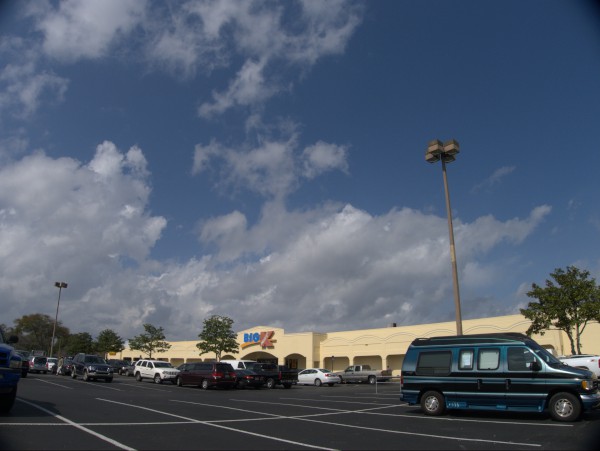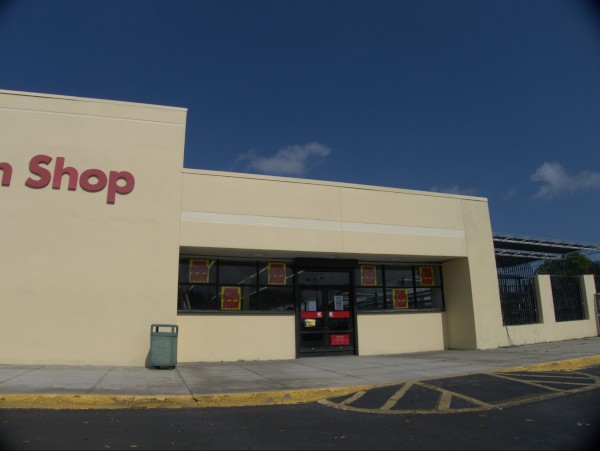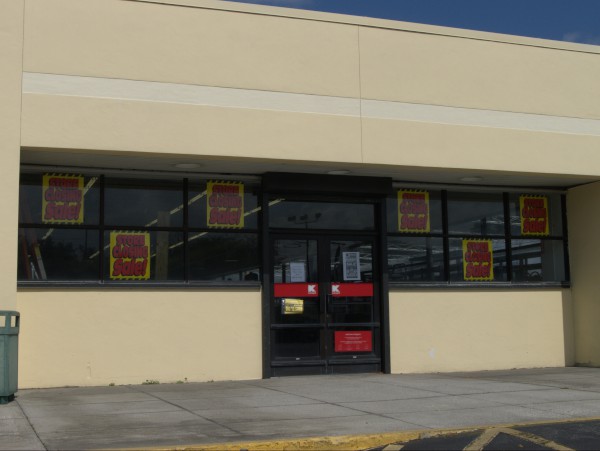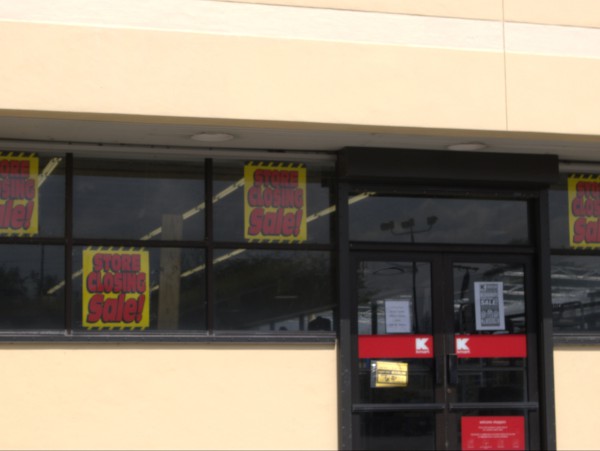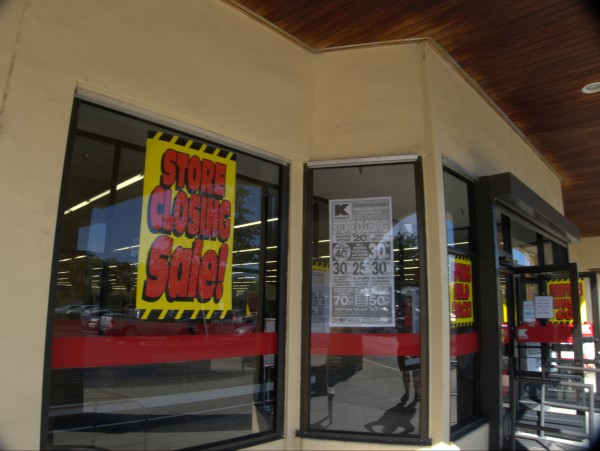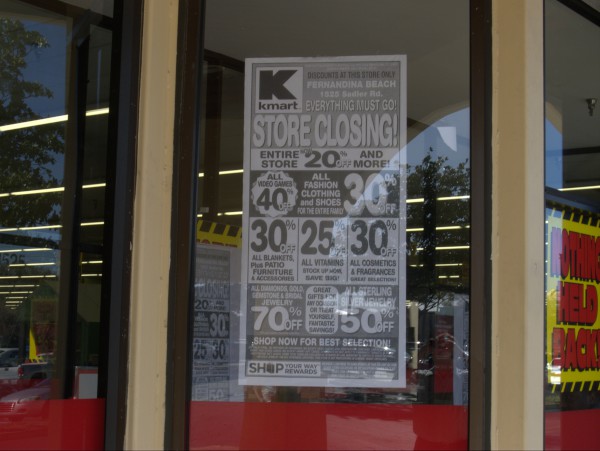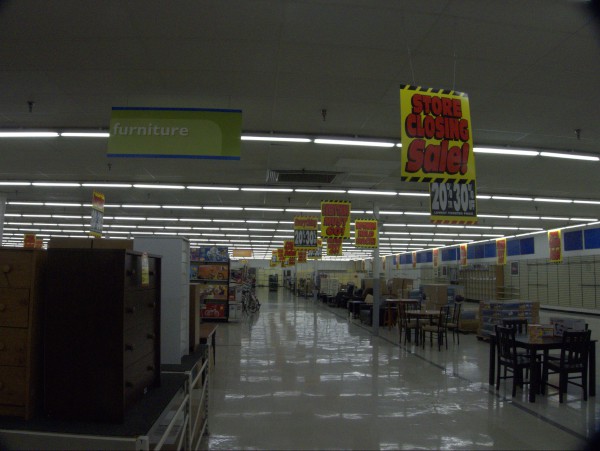 You'll recall that we discussed the announcement a few months back about how Sears & Kmart have announced a round of store closings which largely left South Carolina stores (except for Sumter) untouched.
Well, I was recently in Fernandina Beach, and found that their Kmart is one of the ones which got the ax. The store is on Sadler Road, which is the first major connector between 8th Street (the bridge road onto the island) and the beach, an area which is in general doing *quite* well, with lots of new upscale shops (both there and on the other side of the bridge).
When I was growing up, Fernandina was still quite a small town, and this would have been a major blow. Now there is a Wal-Mart a few blocks away, and Target within a mile.
The store is still open for now, and while the inventory is starting to hollow out and the vacant space to spread (as in the Dutch Square Kmart) there is still while until the final days when the fixtures start to go..
UPDATE 10 October 2012 -- As these pictures from 5 August 2012 show, the place is closed and all the logos and branding is gone: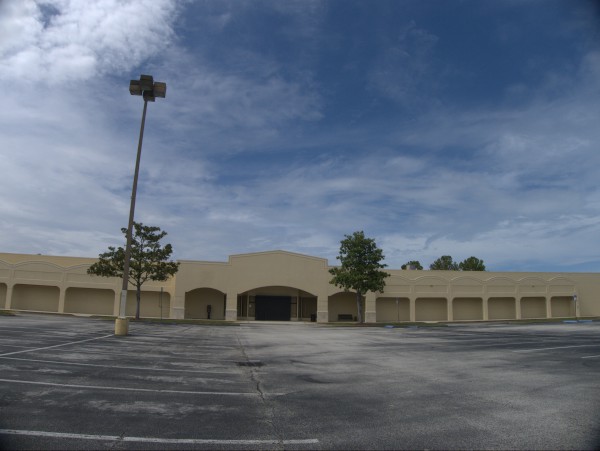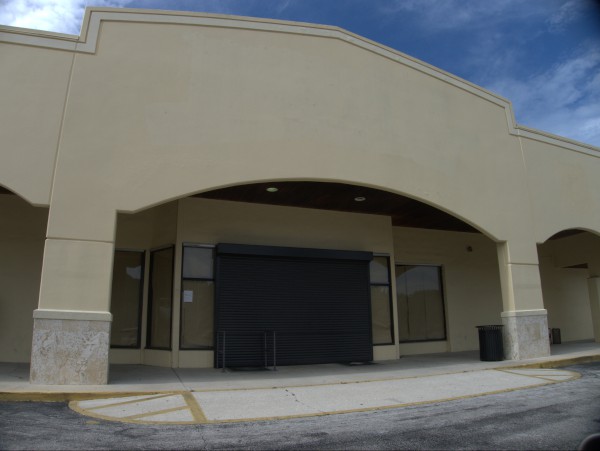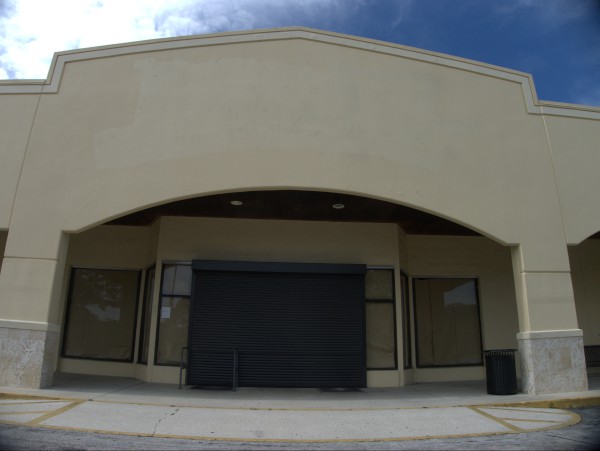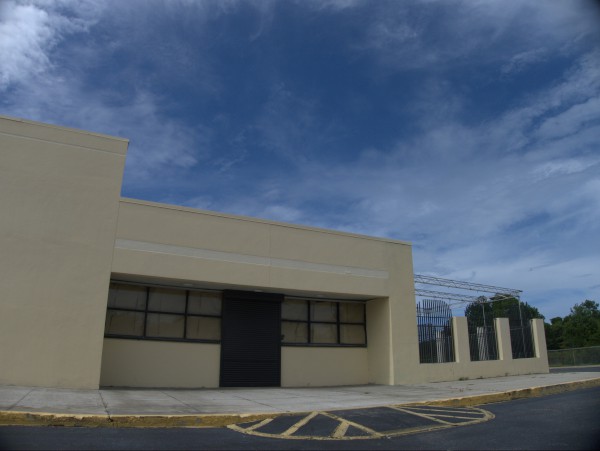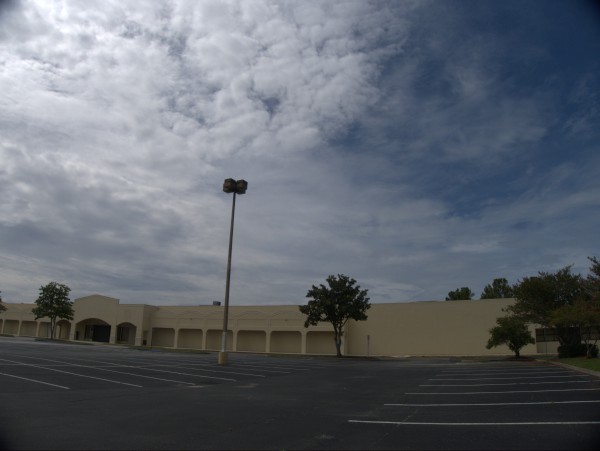 UPDATE 7 October 2019: Add map icon, update tags.
UPDATE 22 December 2021 -- The main part of this store is now a Bealls, and has been for a good while. The garden center part of the store is now an Eat The Frog Fitness, which is new within the past year: