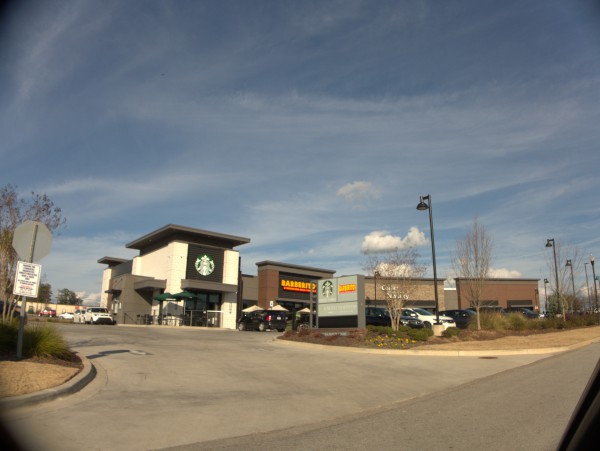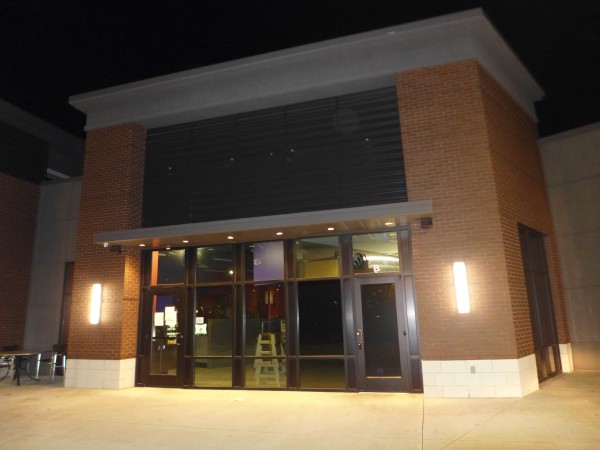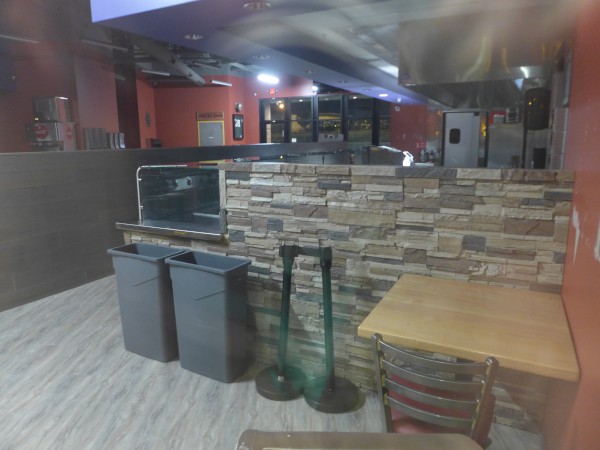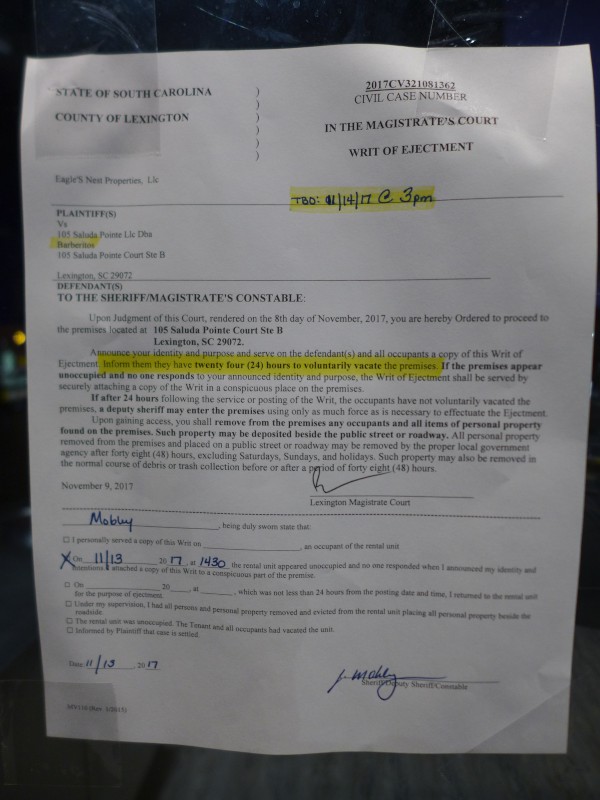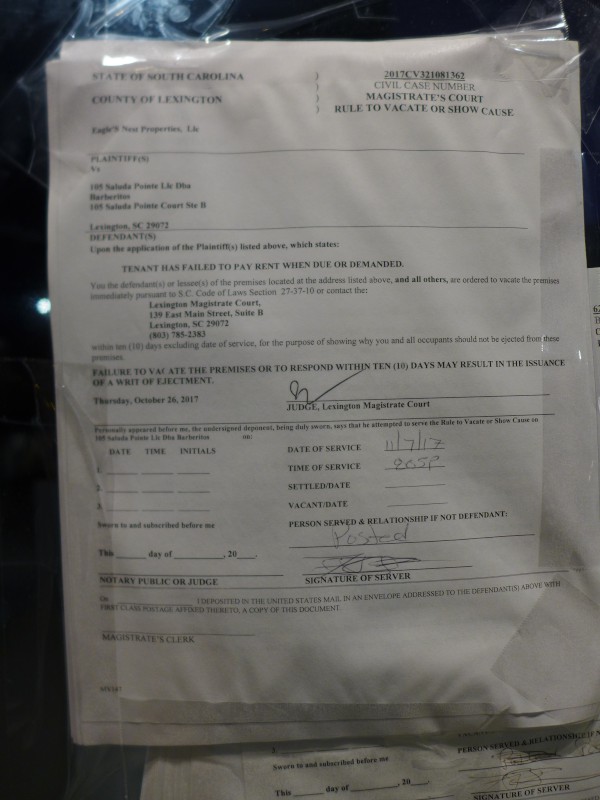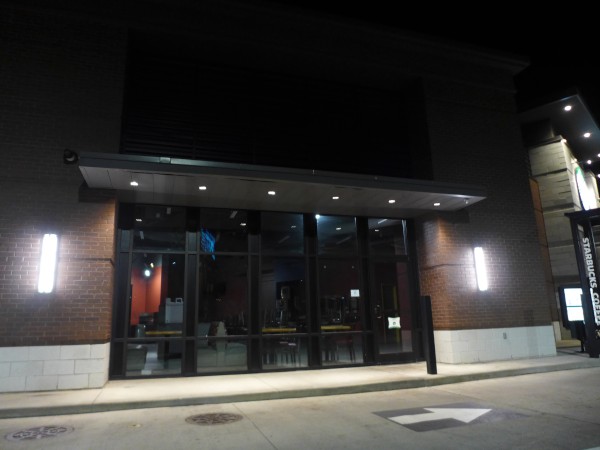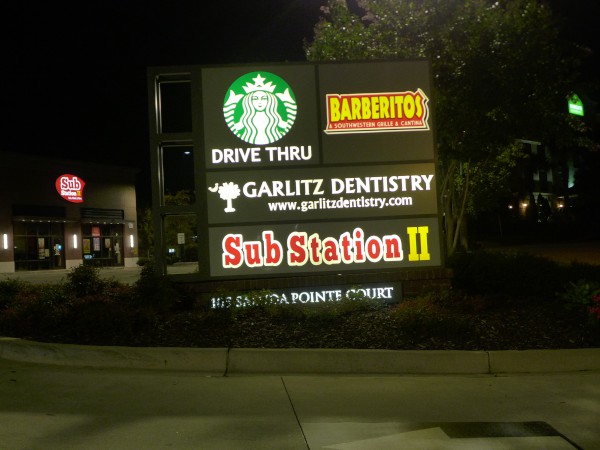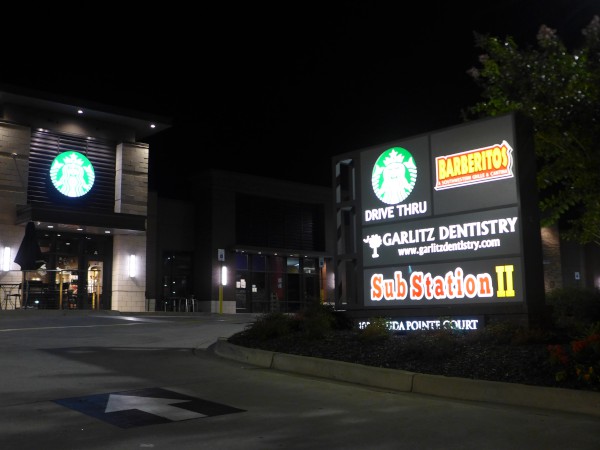 Well Barberitos at Saluda Pointe is definitely gone, and it looks like a complicated situation.
I actually ate at this location at least four or five times. I first encountered Barberitos in Fernandina Beach Florida and enjoyed it there. At the time I found it, I put it in the category hierarchy below Moe's but above Qdoba & Chipolte (I have yet to visit a Salsarita). The way Moe's has been imploding locally lately, I might have moved it to a regular lunch spot if it were in Forest Acres.
One thing I do find odd about the Columbia locations (here and in the Vista), is that while the Florida stores have the expected ground beef filling available, the Columbia stores have only ground turkey -- I was somewhat put off by that, and went with the veggie option. I don't know why that choice was made, or if it had an impact on sales here. The place was always pretty quiet when I would drop by, but I eat lunch so late that's not a good indicator.
(Hat tip to commenter Jason)
UPDATE 9 July 2018 -- This is to be a Willie Jewell's Old School Bar-B-Q: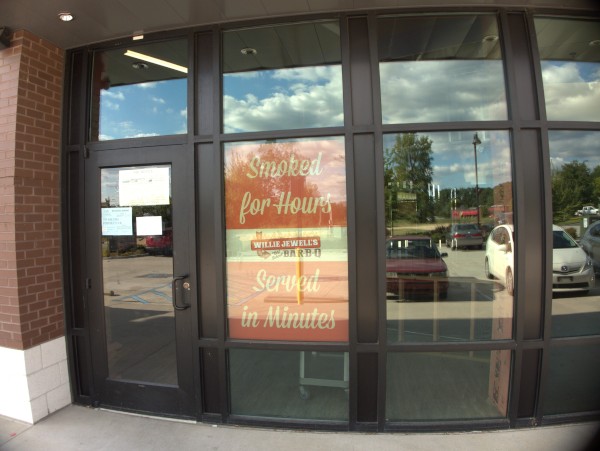 Update 27 August 2018 -- Willie Jewell's is open: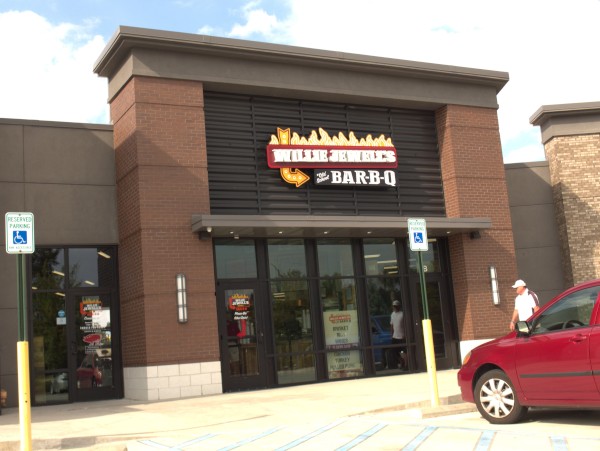 10 Responses to 'Barberitos, 105 Saluda Pointe Court Suite B, October 2017'
Subscribe to comments with RSS or TrackBack to 'Barberitos, 105 Saluda Pointe Court Suite B, October 2017'.
Leave a Reply