Posted at 12:30 am in Uncategorized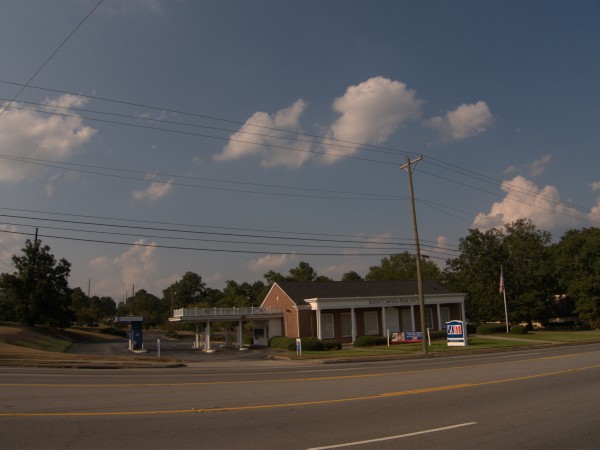 1108 Knox Abbott Drive does not seem to exist anymore. I believe that this SCB&T at the corner of Knox Abbott and 11th Street is the successor location, but I could be a bit off on exactly where the demolished Putt-Putt center was.
The last listing for Putt-Putt Golf & Games was in the Feb 1985 phonebook, so apparently they closed down sometime in 1985, just about the time I was leaving town for my 20 or so years of sojourning elsewhere. I can vaguely recall seeing the place, but I never got around to visiting it -- In my mind, minature golf was something you did at Bell Camp or the beach, and I had enough, or more than enough, video games closer to the University or closer to home to keep me busy.
Putt-Putt had a number of locations in Columbia for years, including Percival Road, Devine Street and Saint Andews Road. Those all closed and then, some years later, one on Sparkleberry opened, but didn't last long at all.
UPDATE 7 Nov 2010 -- OK, there seems to be a general consensus that the picture above is the wrong location for the former Putt-Putt. Some say it was about where Kenny's is: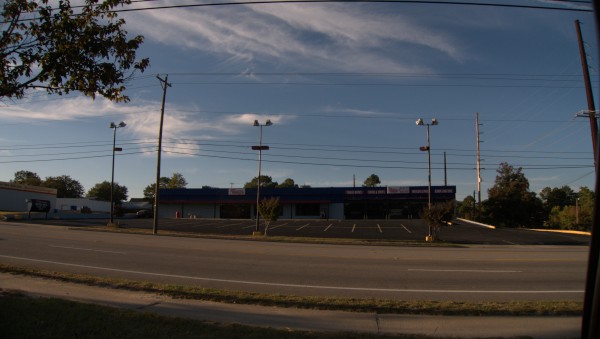 Others say as far up as Preciscion Tune: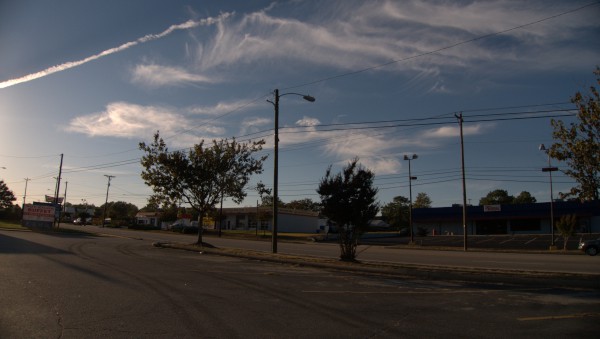 13 Responses to 'Putt-Putt Golf & Games; 1108 Knox Abbott Drive: 1985'
Subscribe to comments with RSS or TrackBack to 'Putt-Putt Golf & Games; 1108 Knox Abbott Drive: 1985'.
Leave a Reply