Archive for December, 2013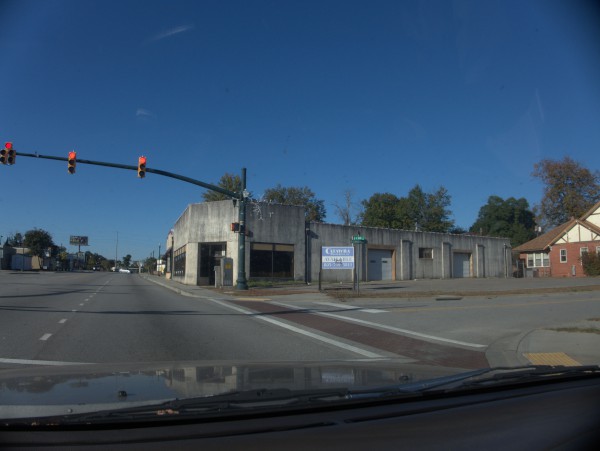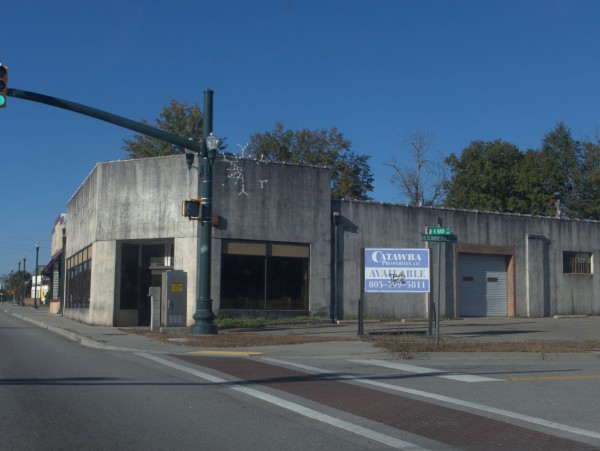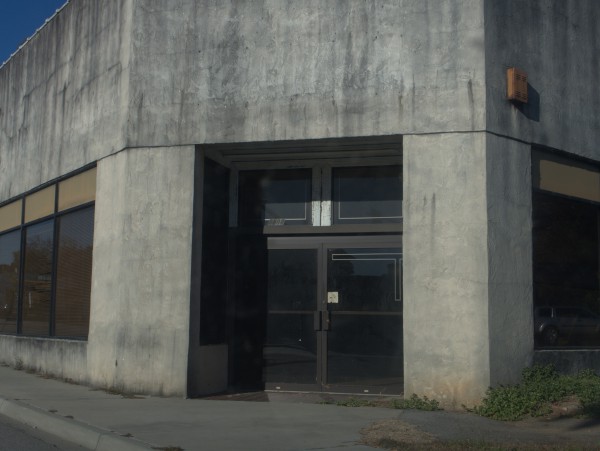 LoopNet says this building at the corner of North Main & Summerville Avenue was a grocery and dates from the early 1940s. I'm pretty sure it hasn't been a grocery in my memory, but I can't bring to mind anything that it *was* either.
I have to say it's kind of a grim looking building. Perhaps it would look more cheerful with fresh paint, but I don't think so.
UPDATE 9 June 2016 -- Now Royal Priesthood Ministry Center: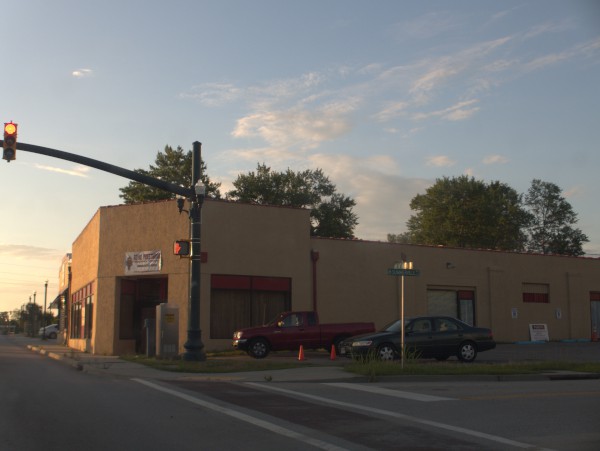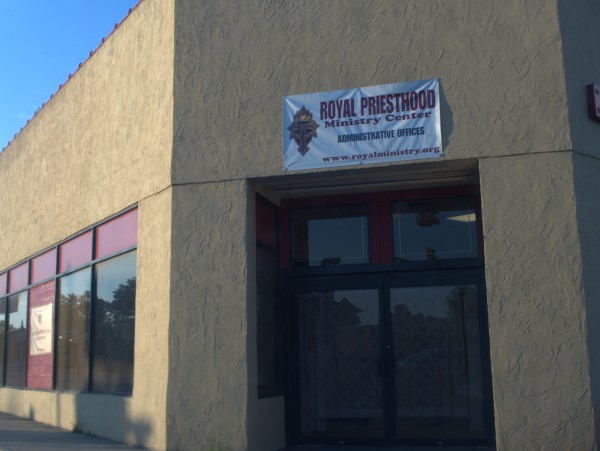 Posted at 1:13 am in Uncategorized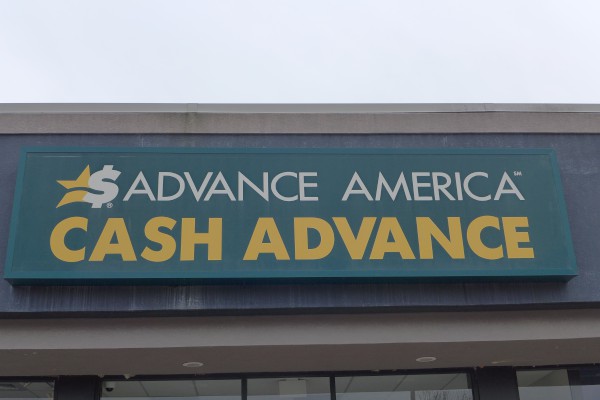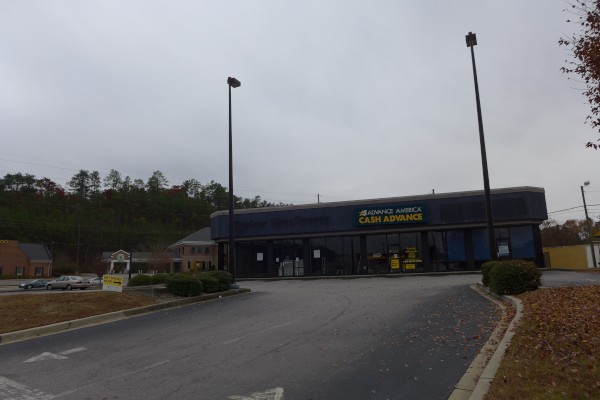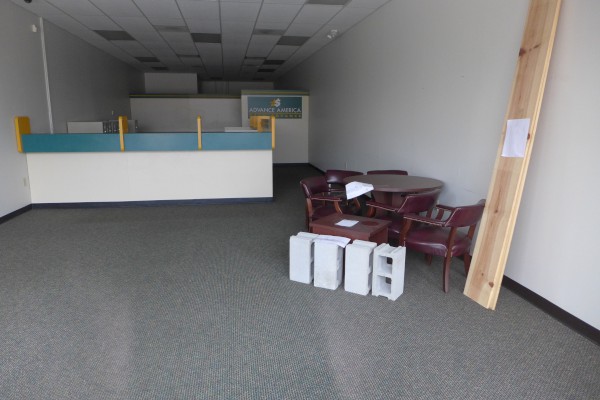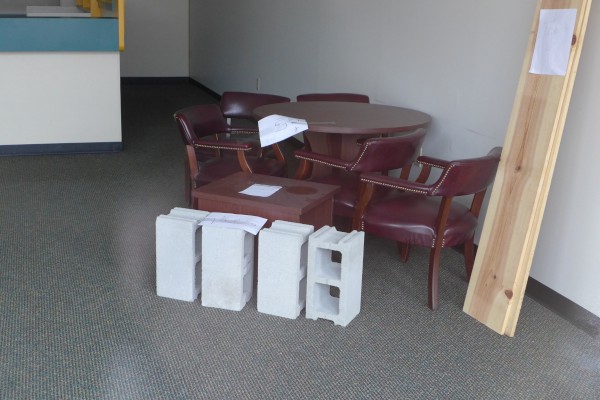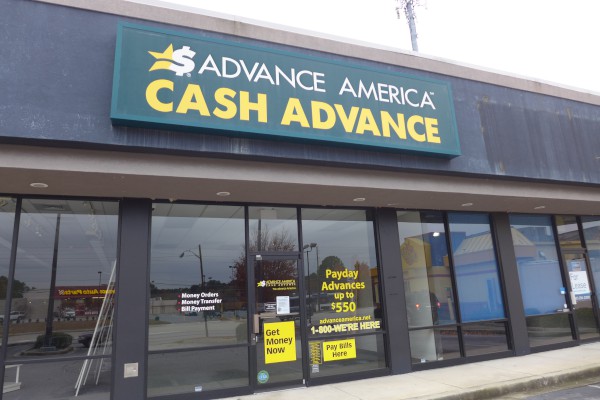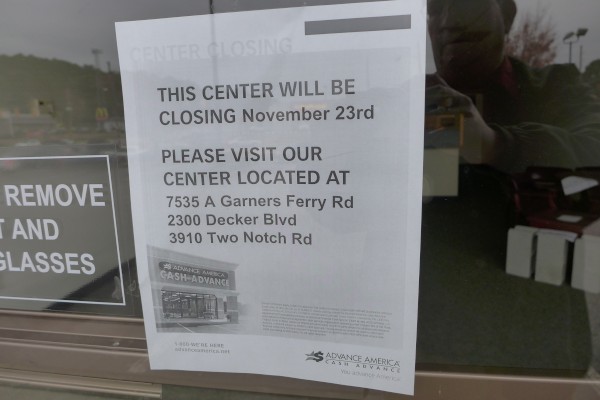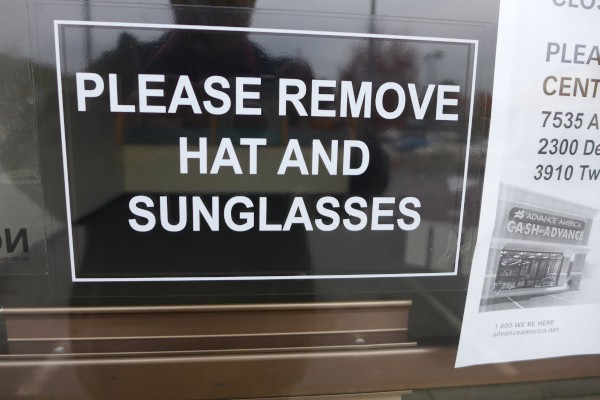 This is the third, and last, suite in the building at 4732 Devine to feature here. You have to wonder, given that every tenant has either closed or moved, if this building is to be torn down or if some new tenant wants the whole building.
Posted at 12:07 am in Uncategorized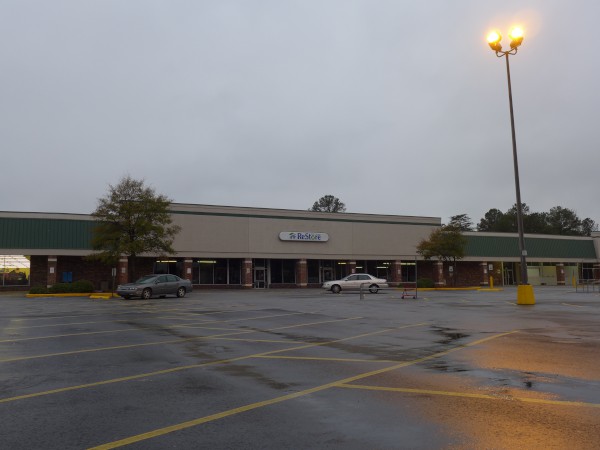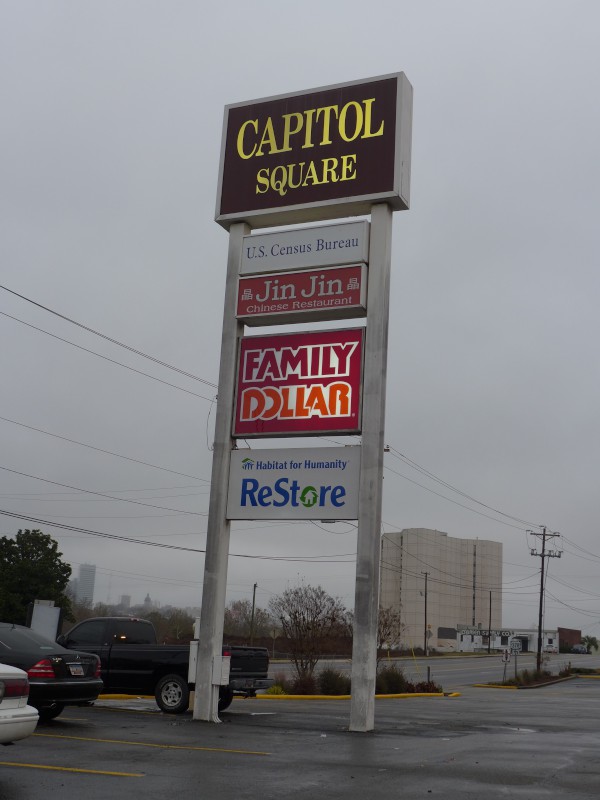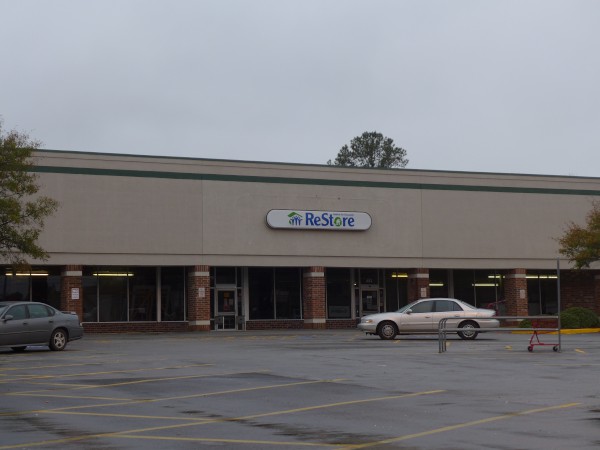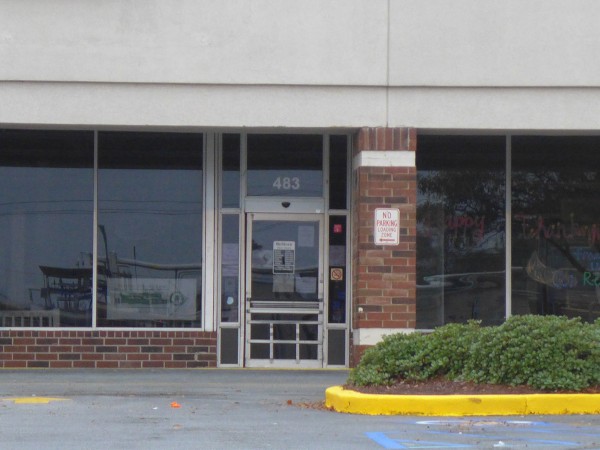 As nearly as I can tell, this Bi-Lo closed in 2006, leaving Capitol Square without an anchor store.
The space is now Habitat For Humanity's ReStore. I believe the closest Bi-Lo to this spot is now the one on US-1 near the Wal-Mart.
Posted at 1:24 am in Uncategorized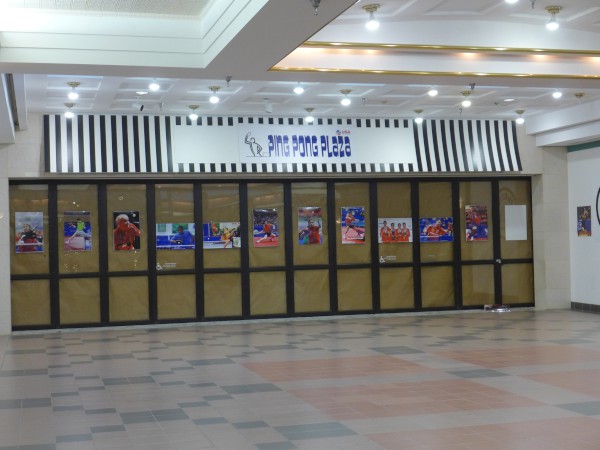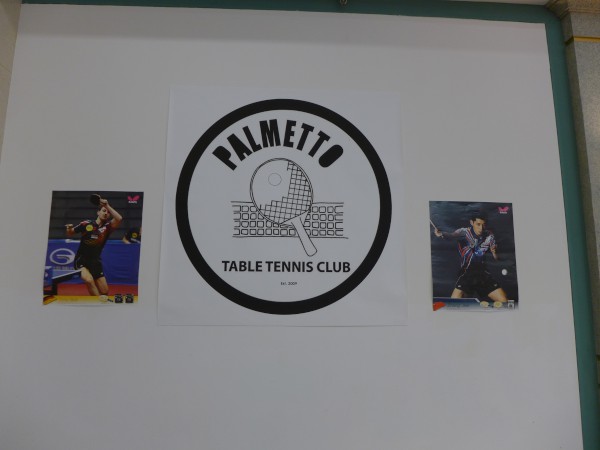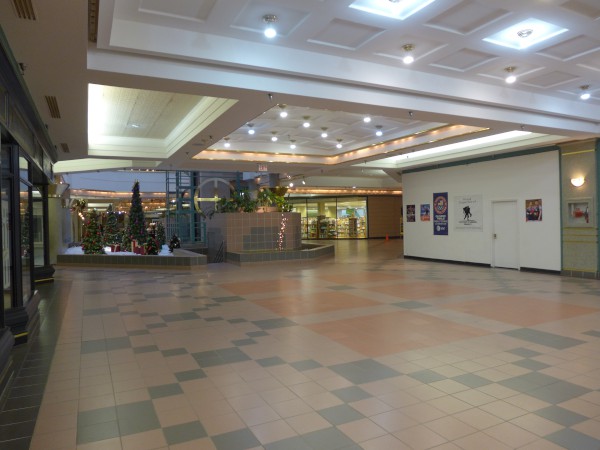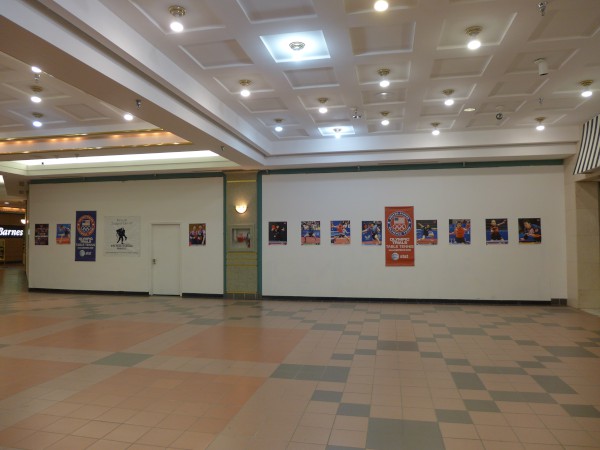 After a bit of a kerfuffle with Richland County, the Palmetto Table Tennis Club ended up opening a ping pong plaza at Richland Mall, just behind the old TGI Friday's and in-between the elevator column and the entrance of the old Blacklion.
It seemed a nice use for an empty space, and there were perhaps half a dozen or more ping pong tables there at one time. When I went through in early December however, the plaza was completely bereft of tables (though all the posters and signage were still there).
UPDATE 19 December 2013: Well, I don't know what was going on, but the tables are back!
Posted at 2:53 am in Uncategorized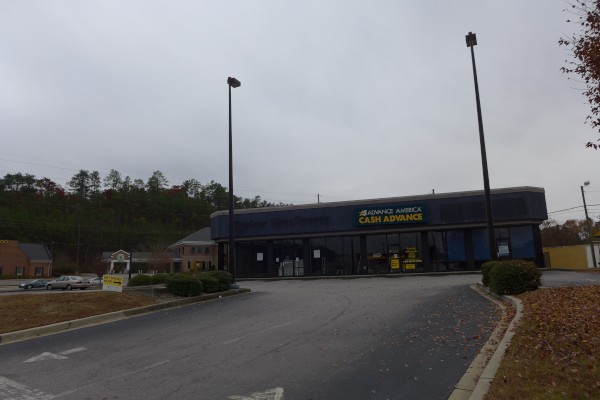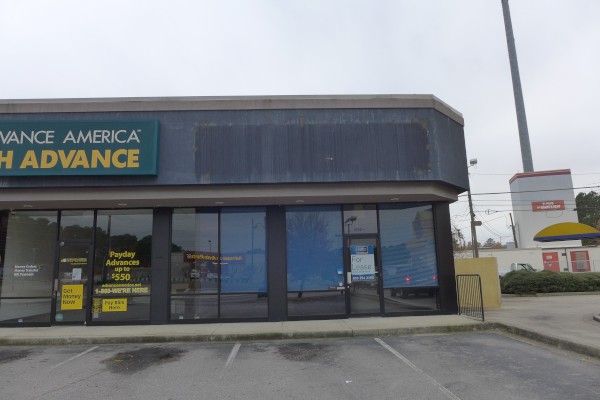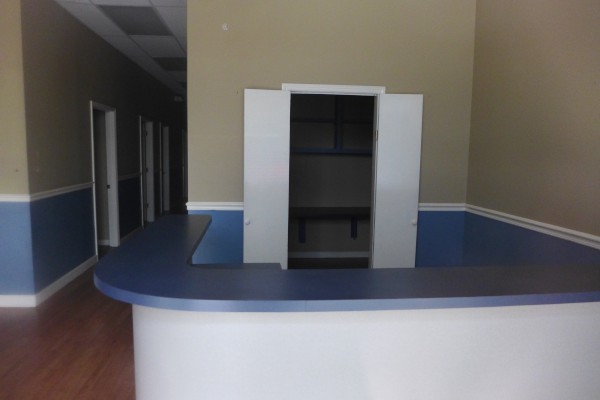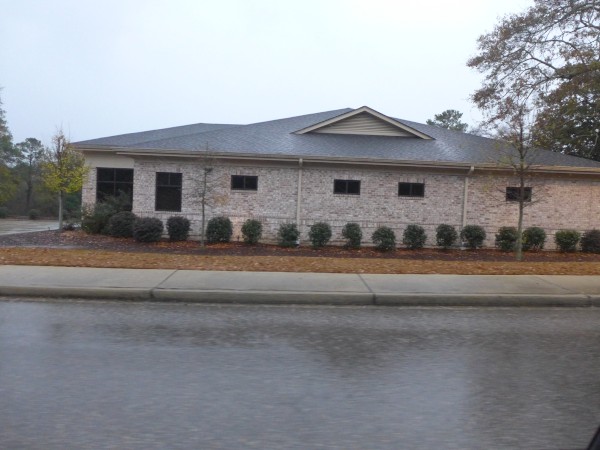 Here's another tenant in the building at the corner of Devine and Rosewood. Fields Chiropractic was in the right corner suite here, and have since moved up the street to 3930 Devine and into what I have to say is a much nicer building (though my rainy day, shot in passing picture isn't very good).
(Hat tip to commenter Rick)
Posted at 11:08 pm in Uncategorized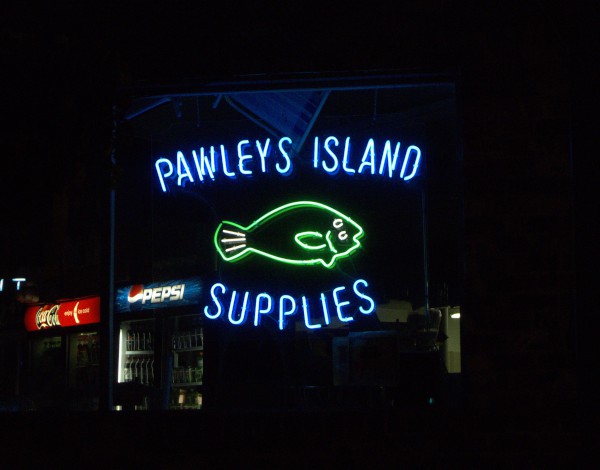 Get that day of ill-omen off your wall!
We've got 6 different designs for Pawleys Island standard and oversized wall calendars, and while I can't guarantee a full year of no Friday 13s, I do warrant that there are no black cats, cracked mirrors, or unattended ladders.
Did I mention that calendars make great Christmas gifts?
Posted at 10:55 pm in Uncategorized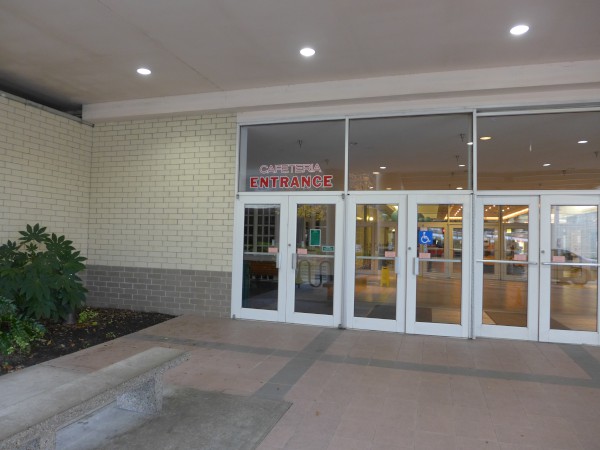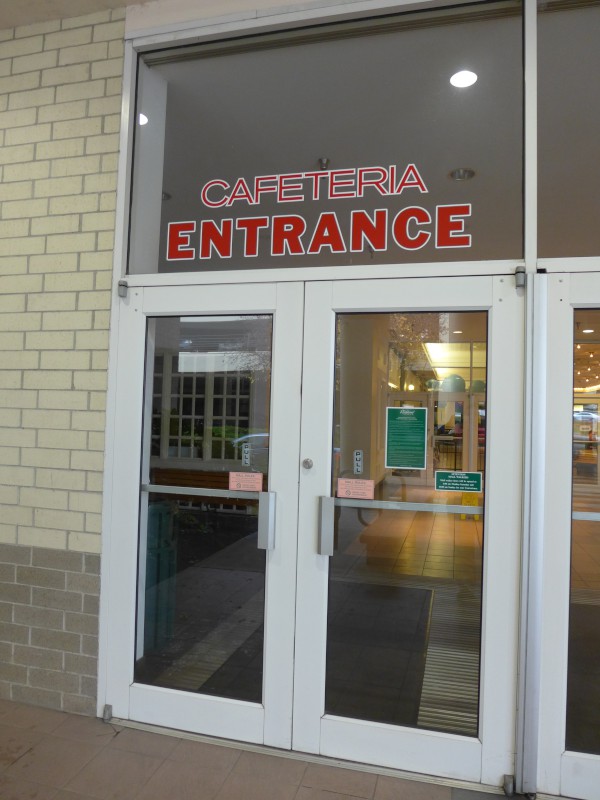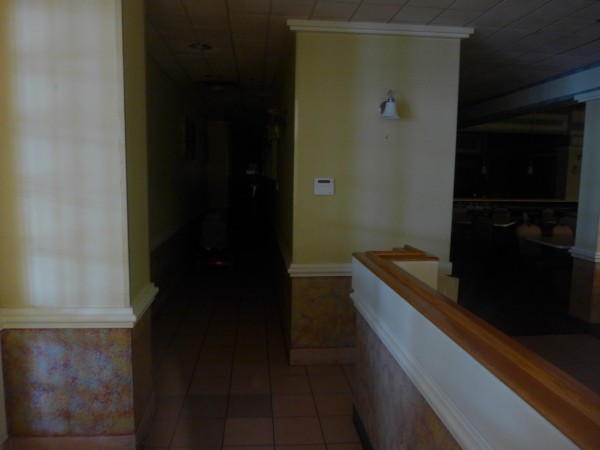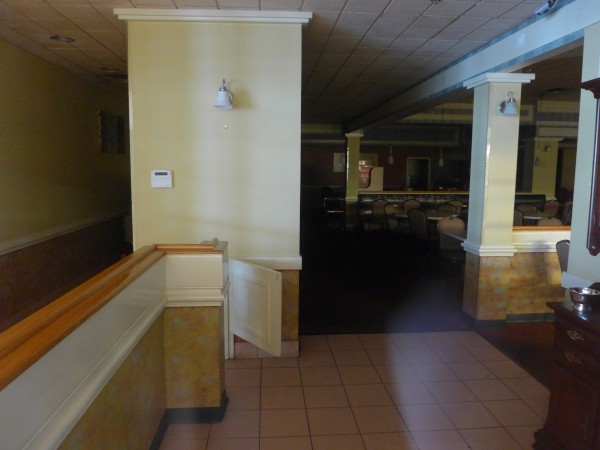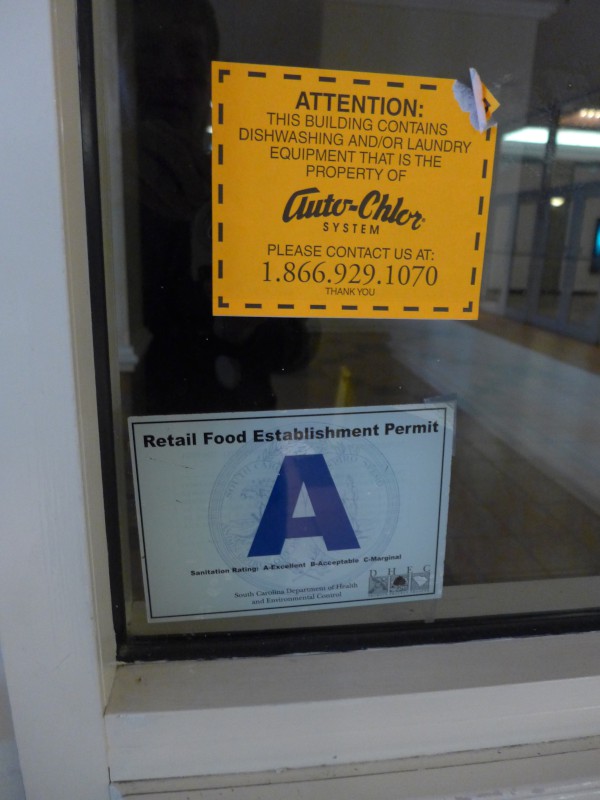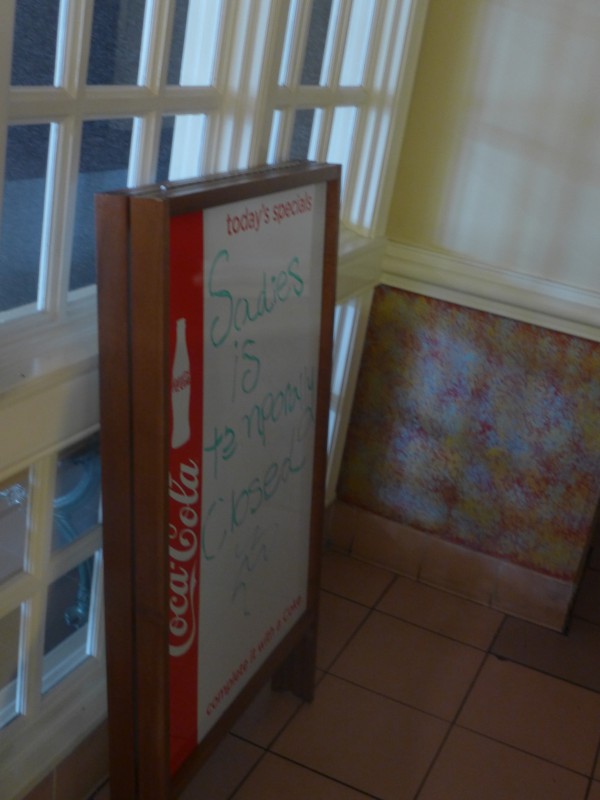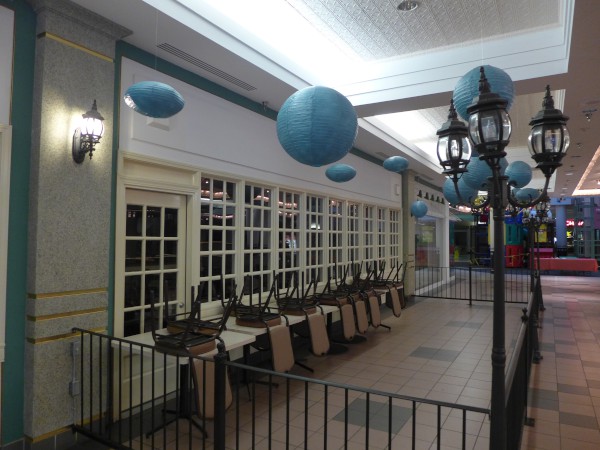 Sadie's, in the old S & S slot in Richland Mall is closed again, this time for good (though the sandwich-board sign remains optimistic). They had closed once before a year or so ago for a change of ownership, but apparently that didn't help in the end.
(Hat tip to commenter Matt)
Posted at 12:31 am in Uncategorized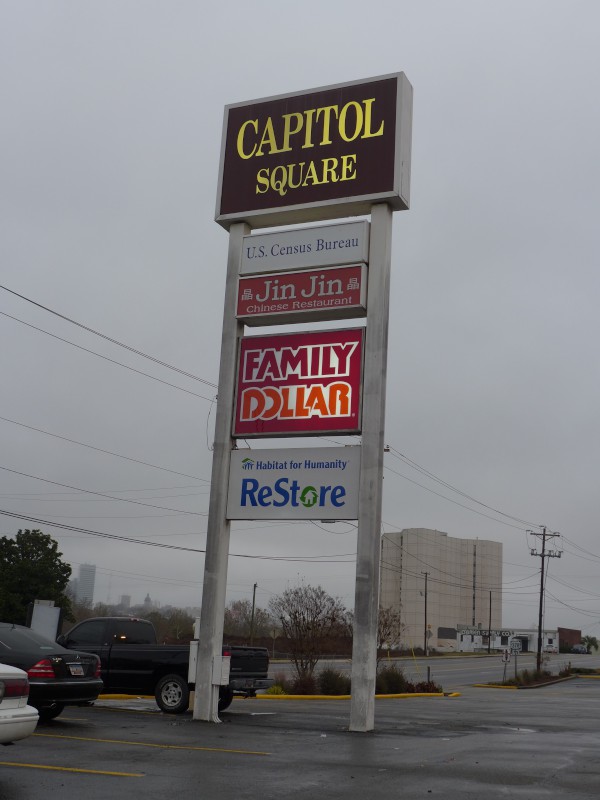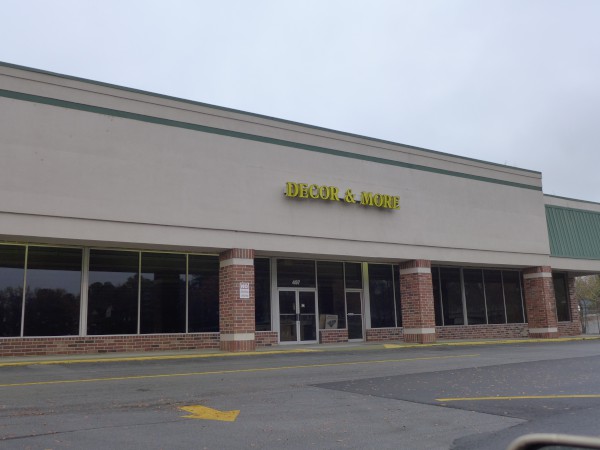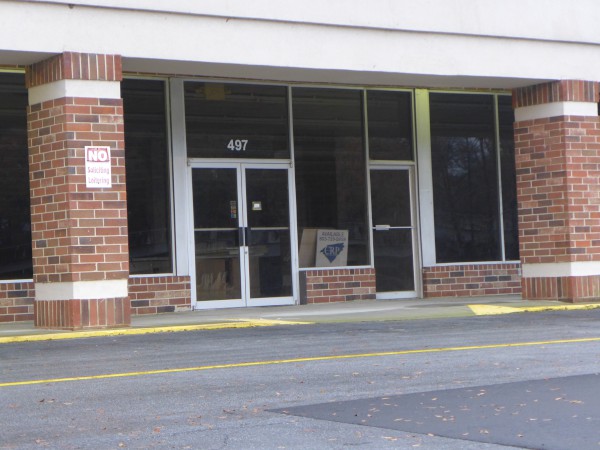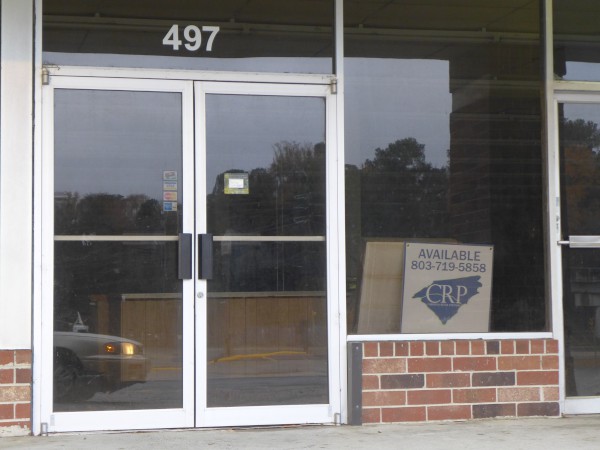 Capitol Square is across Sunset Boulevard from the Chicken Plant, and more or less adjacent to the old Dairy Queen.
I don't know much about Decor & More other than it presumably sold decorative home accessories and closed around 2006.
Posted at 12:43 am in Uncategorized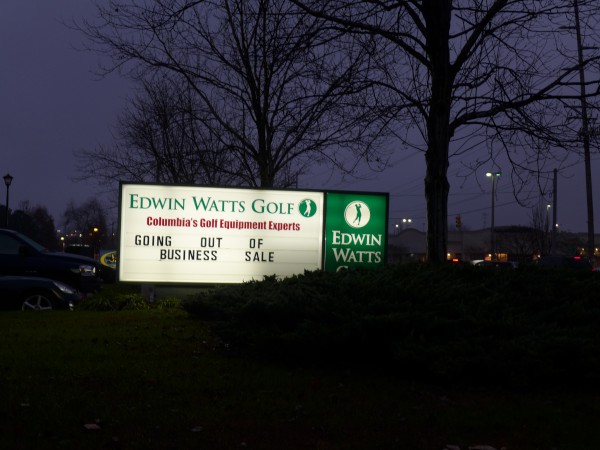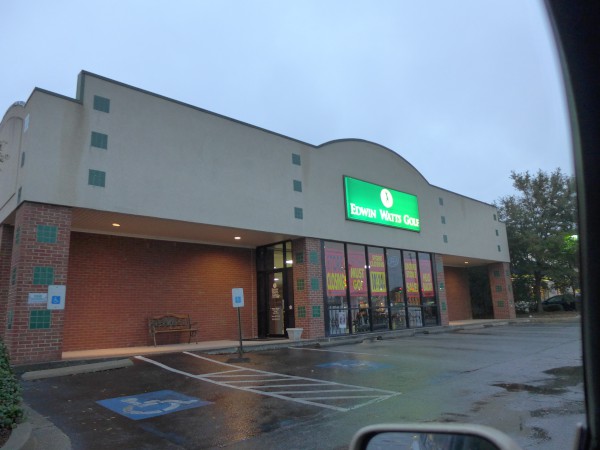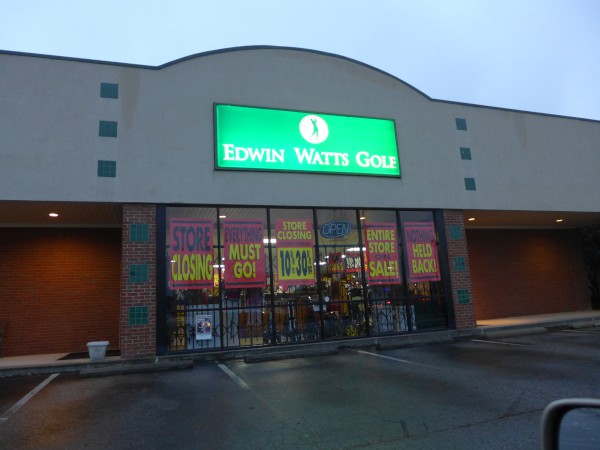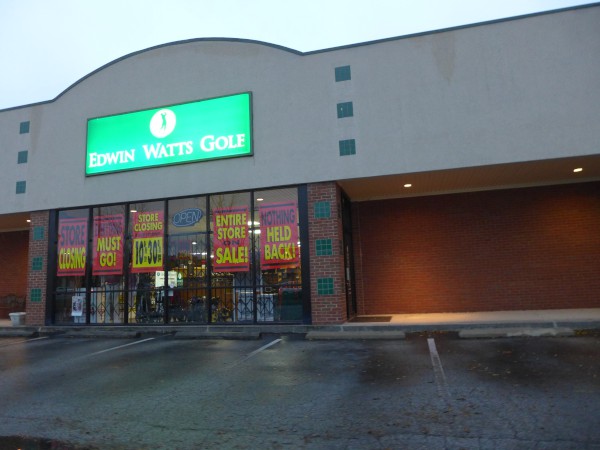 I don't play any course that doesn't have a windmill on it, but some folks do.
Edwin Watts Golf is more or less at the bottom of the hill going down Harbison from Saint Andrews Road, almost at the intersection with Bower, and they are currently in the process of selling to the bare walls.
(Hat tip to commenter John Barrs)
Posted at 12:01 am in Uncategorized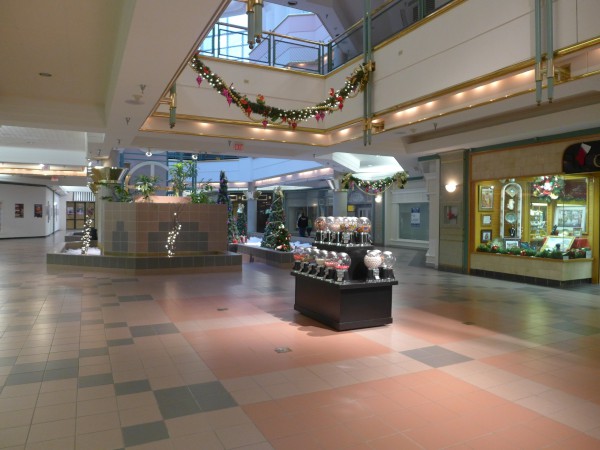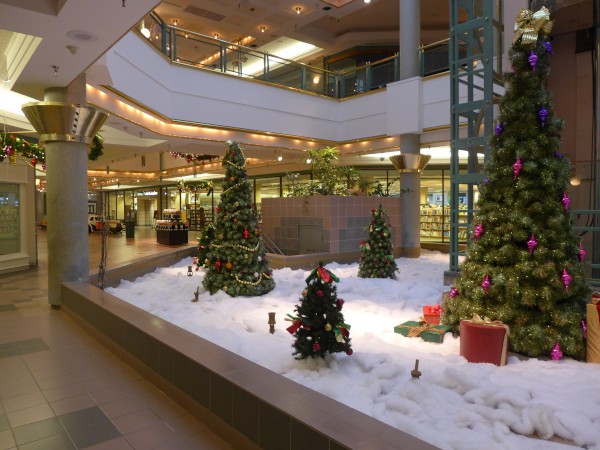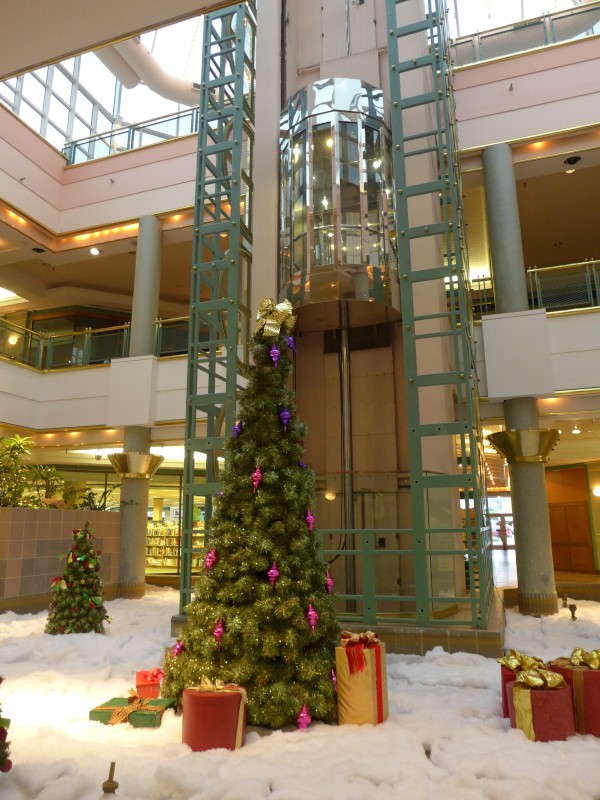 Well, of course I never thought to get a picture of them, but every year since the 1980s, the main elevator court at Richland Mall hosted a full orchestra of animitronic bears playing Christmas music. The signage proudly announced that the conductor bear who stood with his back to the audience benches (which were in front of Barns & Noble facing the elevator) was 'Leonard Bearstein'.
Because, you know: Richland Mall, there was never a crowd for the bears, but generally there would be a couple of kids and parents, perhaps heading to or from Gymboree sitting on (or running around) the benches.
I don't know if there was too much wear-and-tear on the bears, or it's just that nobody cares anymore, or the last guy who knew how to put them together retired, but this year, the bandstand is not in evidence, Leonard Bearstein is not tapping his baton, and the holiday decor is Christmas trees only.