Archive for the 'post office' tag
Posted at 12:30 am in Uncategorized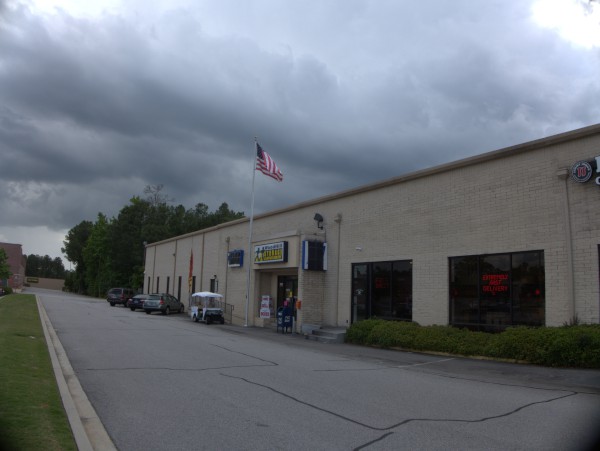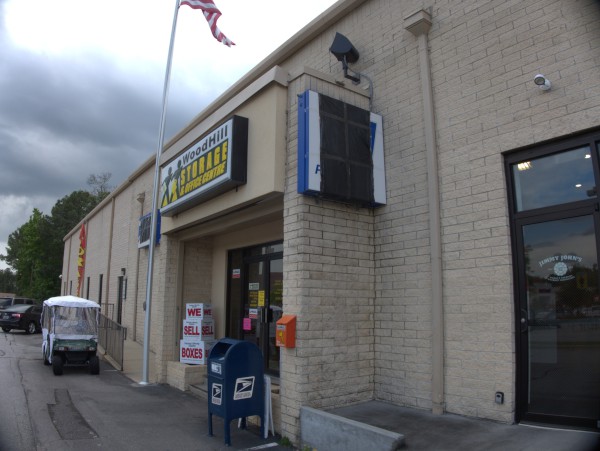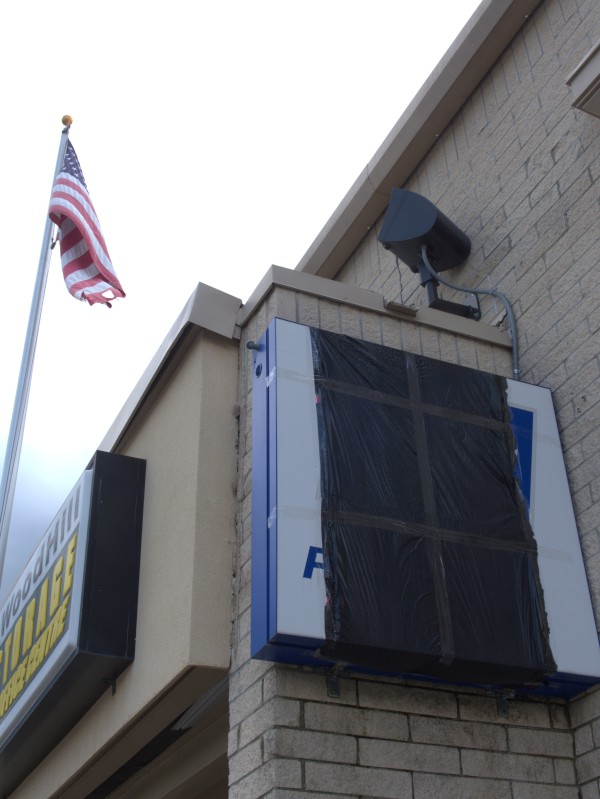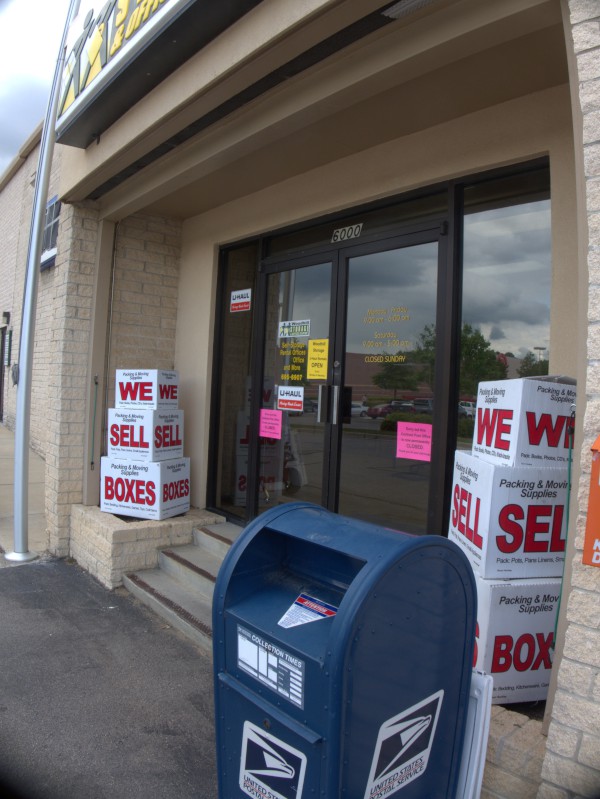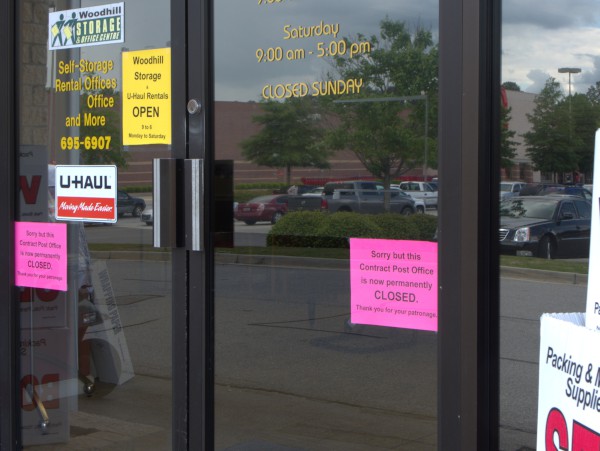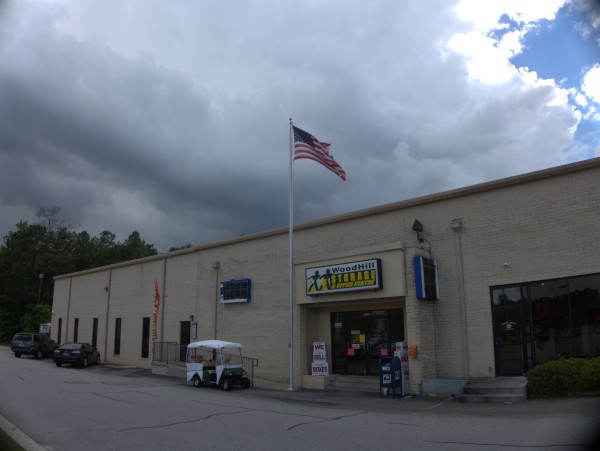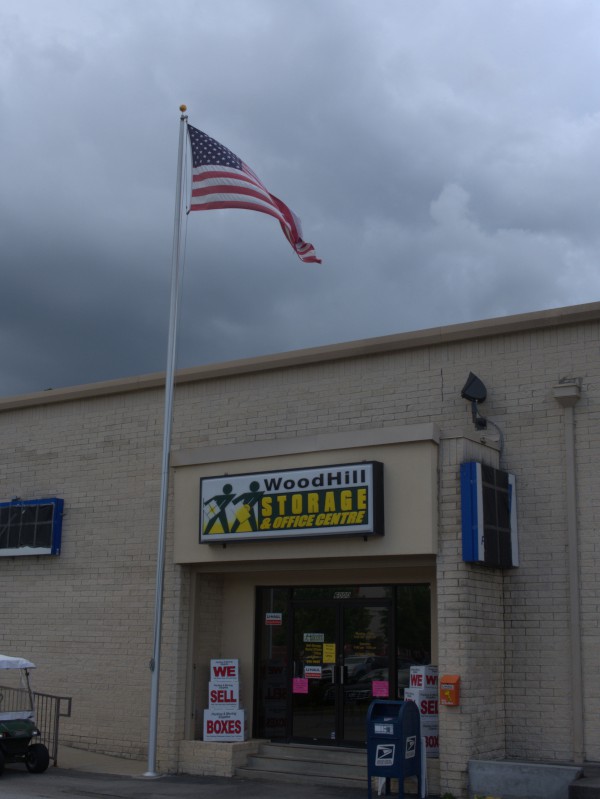 After the Woodhill Automated Post Office closed in January 2010: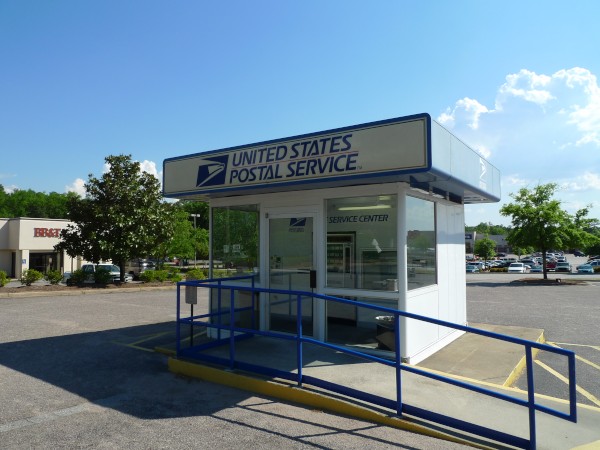 Woodhill Storage & Office Centre on the other side of the plaza took up the slack by opening a contract post office.
I noticed while eating lunch at Jimmy John's the other day that several people were getting out of their cars with packages and then getting back in their cars *still* with packages. Checking it out, I found that the USPS marquees have been covered over, and that there are door signs posted to the effect that the contract post office is gone, although the business remains otherwise in full operation.
I would have to google it to be sure, but I think the next closest post office is at Garners Ferry Plaza at the corner of Garners Ferry and Greenlawn.
Posted at 11:50 pm in Uncategorized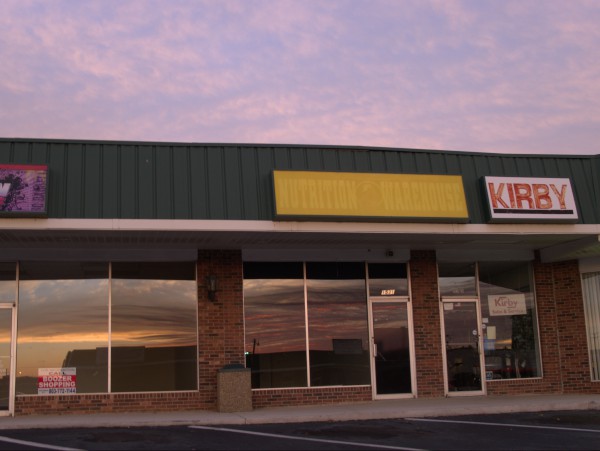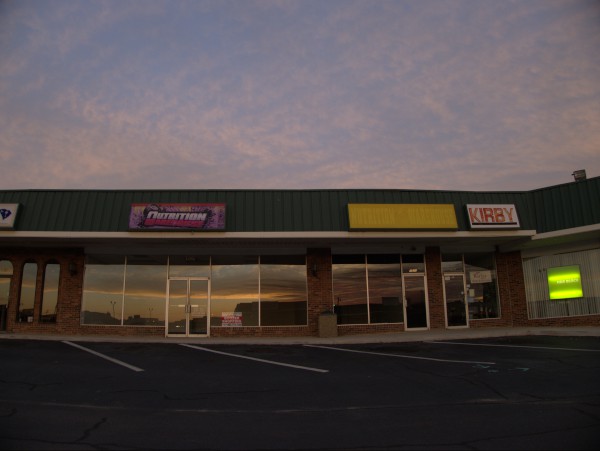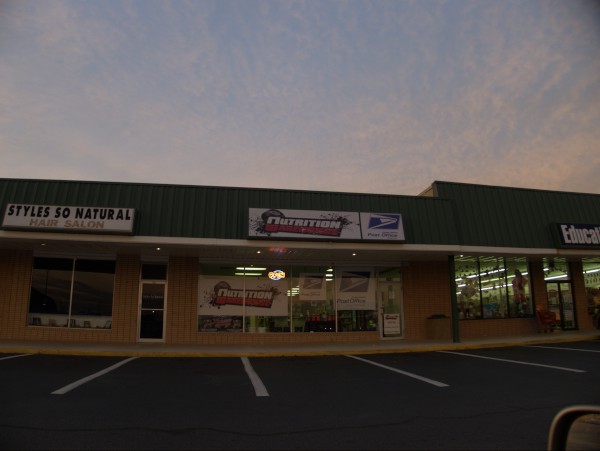 I noticed before the Holidays that health food store Nutrition Warehouse in Boozer Shopping Center has moved from the south side of the plaza to 1621 Broad River road in main strip on the north side. Apparently in their old location, they had two adjacent storefronts, as you can still see the label-scar on the unit to the right of the one with the very visible sign.
Along with the move, they have added a Contract Post Office, so the loss of Broad River Road UPS Store is now more or less made good. Their second location, on Forest Drive by the new Pasta Fresca location also has a CPO, and I've found it convenient several times despite the fact that it's just a stone's throw from the Trenholm Plaza post office. Every time I've walked in with a package, there's been no line whatsoever.
Posted at 1:36 am in Uncategorized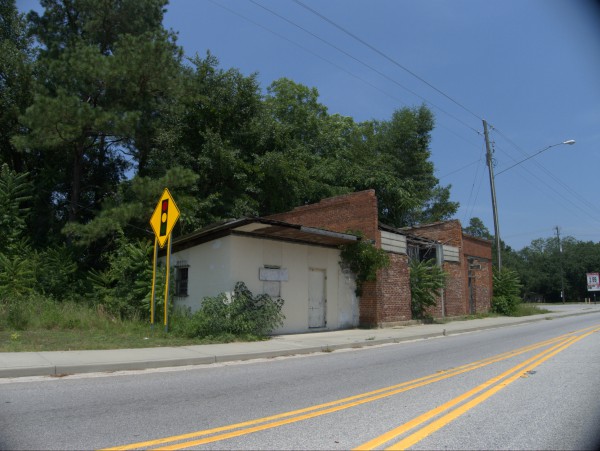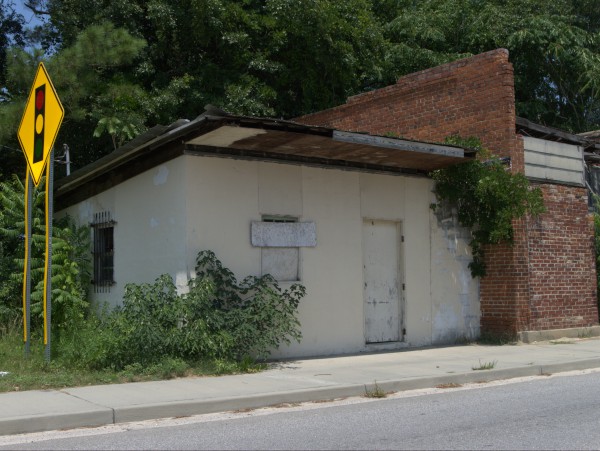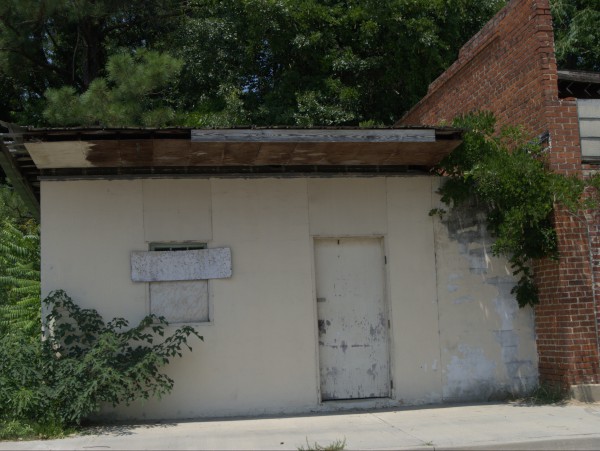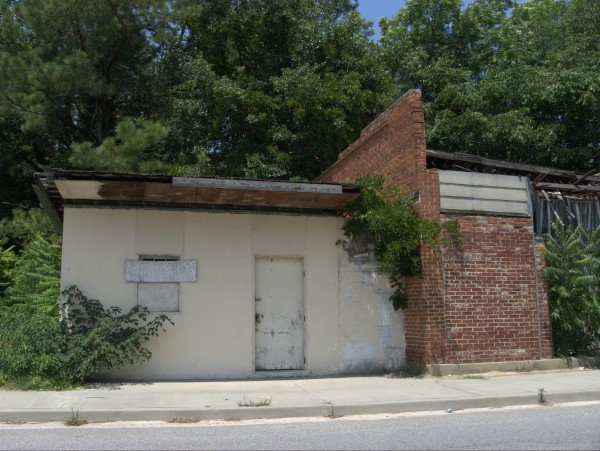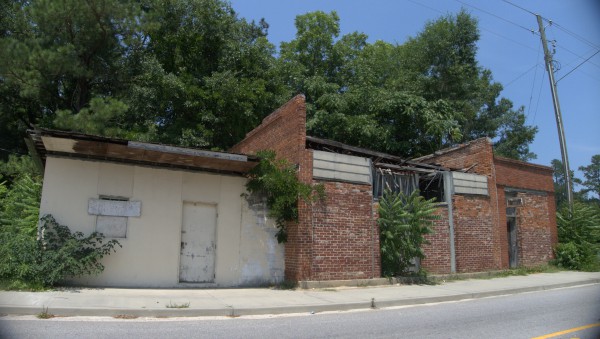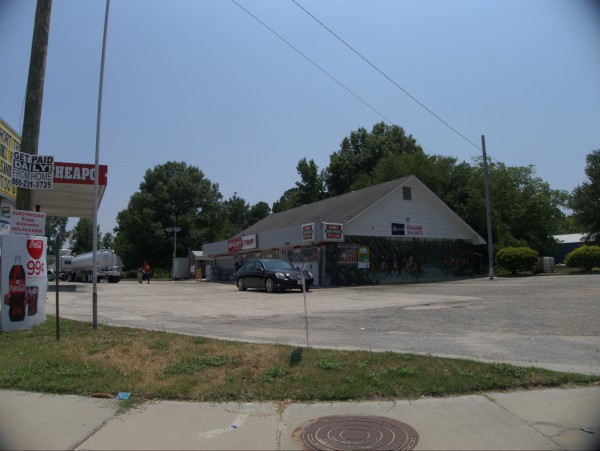 As far as I have ever been able to tell, Paxville is simply a cluster of buildings at the intersection of SC-261 and US-15 in between Pinewood and Manning on the way to the beach.
Driving to the beach growing up, we used to marvel at the little Paxville Post Office, which was the leftmost in the small strip pictured here. The Pawleys Island Post Office (in those days) was certainly tiny, but the Paxville Post Office managed to both out-tiny and out-decrepit it, and I never saw anything anywhere else to compete either. Although we never stopped to get a closer look back in the day, my impression always was that it was an official US Post Office, and not a contract Post Office.
Finally one trip, I believe it was in the 1990s, I noticed that the place was no longer open. For a time the pictured convenience store serving the intersection had a sign up advertising a contract Post Office which I guess functioned as a replacement, but that no longer seems to be the case, and the USPS web site seems to show the nearest facility is now in Pinewood.