Archive for the '6000 Garners Ferry Road' tag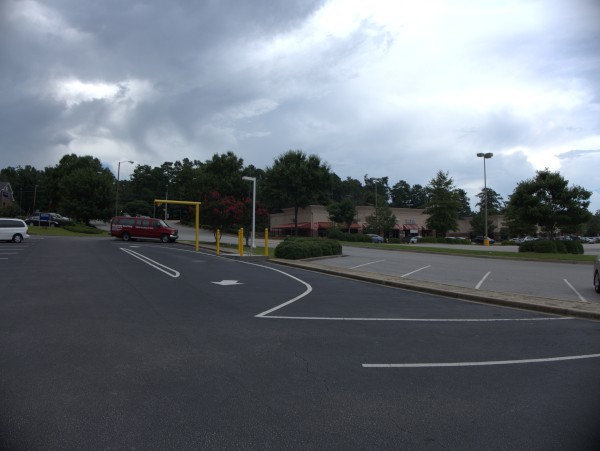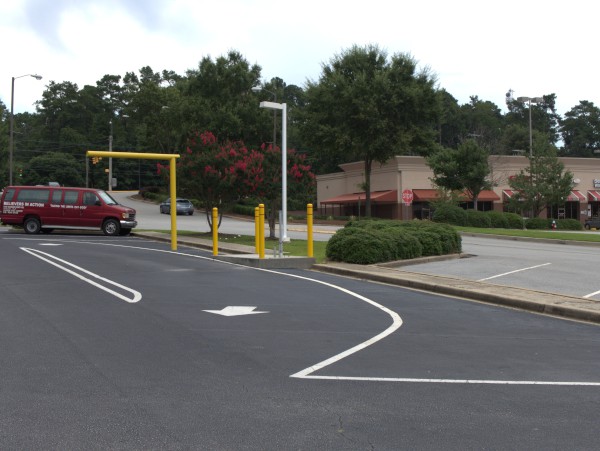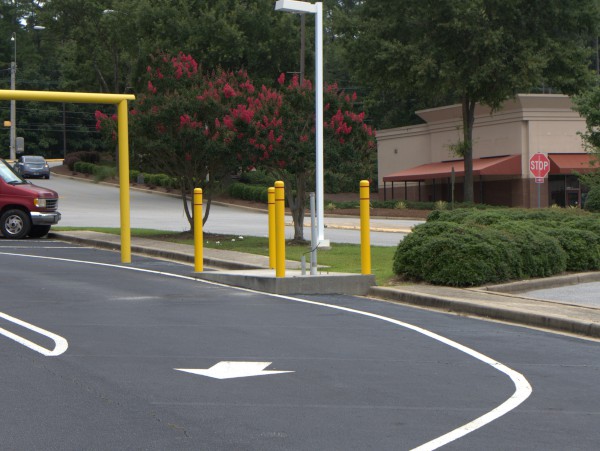 It appears someone made a big withdrawal.
Like the Automated Post Office before it, this vanished ATM sat in the parking lot at the Shoppes At Woodhill (The former Woodhill Mall).
I noticed one day last month when I was having lunch on the patio at Jimmy John's that it was gone, and I cannot now recall what bank it was affiliated with..
Posted at 12:30 am in Uncategorized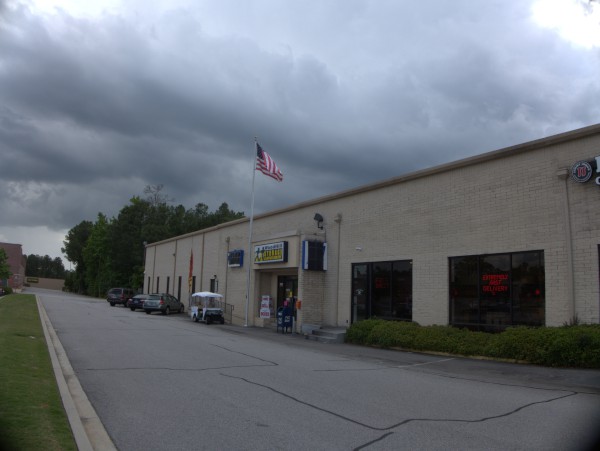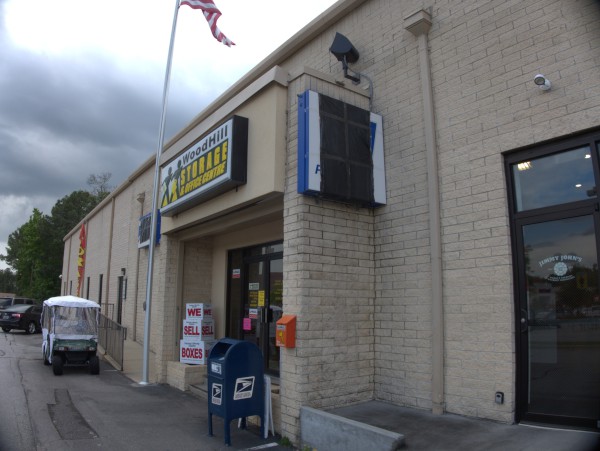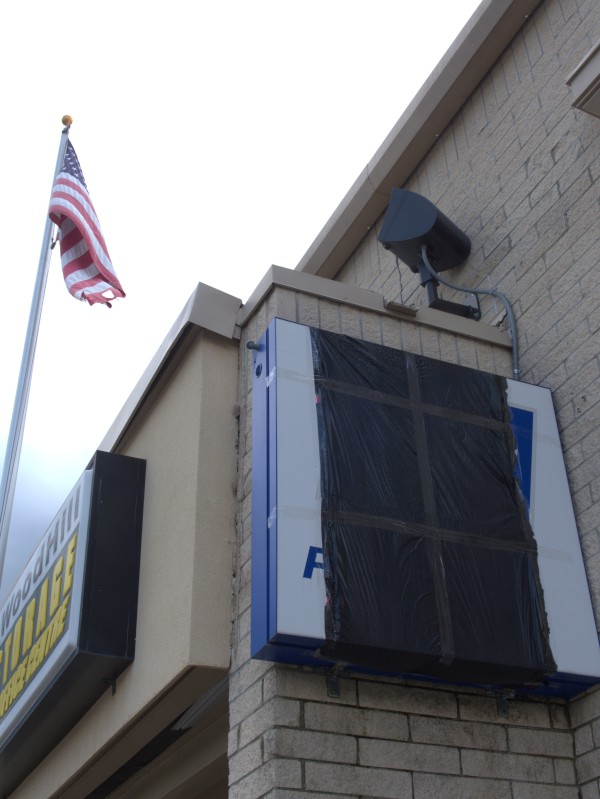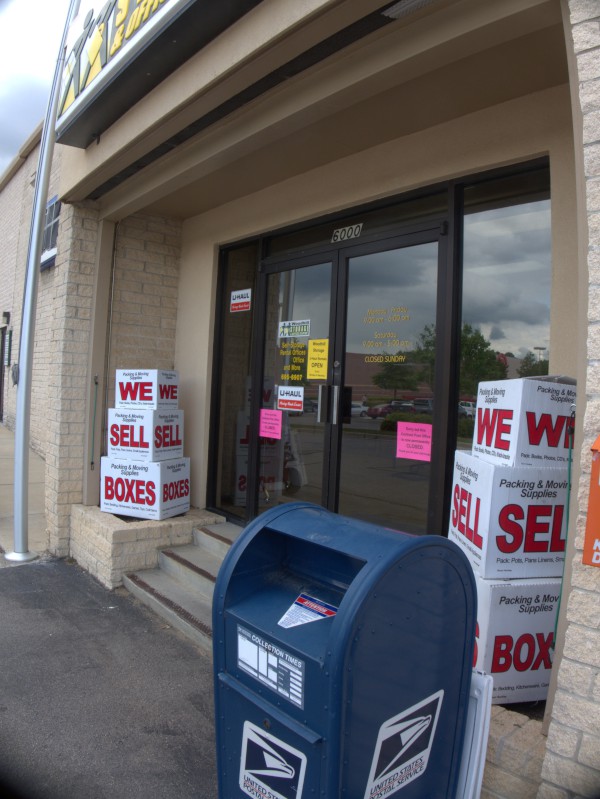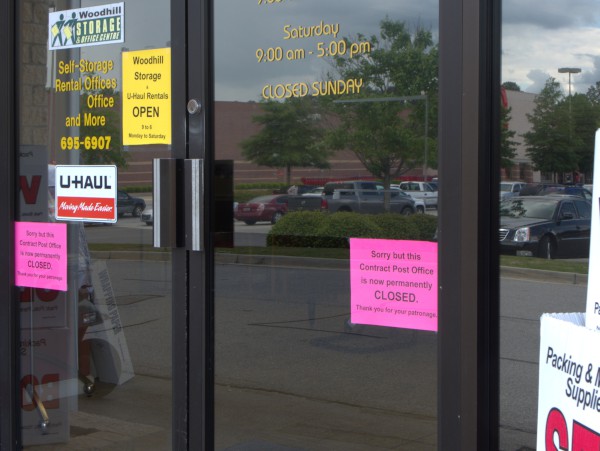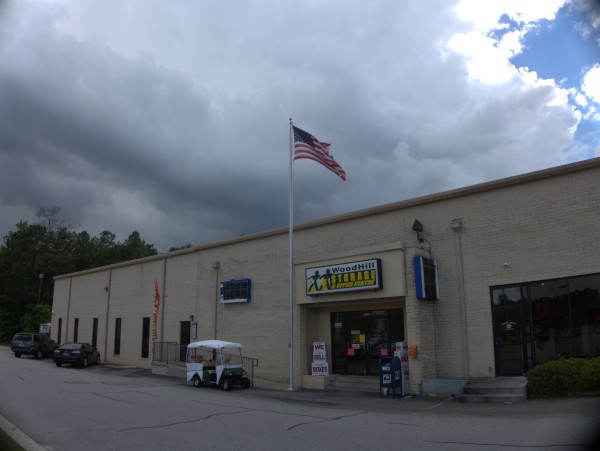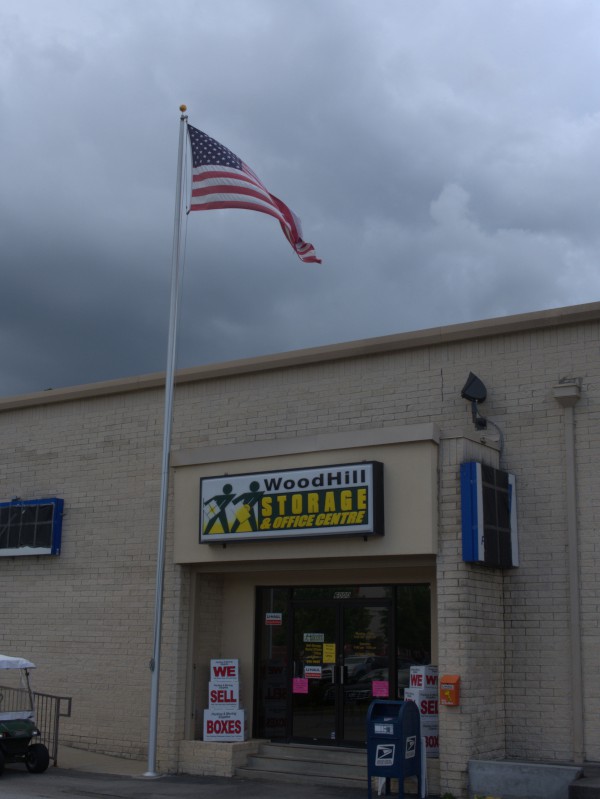 After the Woodhill Automated Post Office closed in January 2010: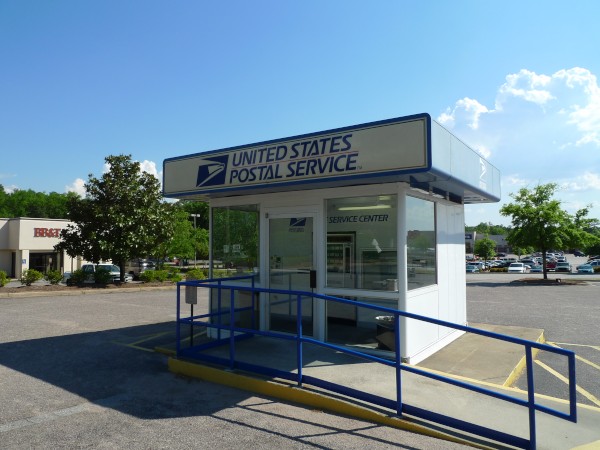 Woodhill Storage & Office Centre on the other side of the plaza took up the slack by opening a contract post office.
I noticed while eating lunch at Jimmy John's the other day that several people were getting out of their cars with packages and then getting back in their cars *still* with packages. Checking it out, I found that the USPS marquees have been covered over, and that there are door signs posted to the effect that the contract post office is gone, although the business remains otherwise in full operation.
I would have to google it to be sure, but I think the next closest post office is at Garners Ferry Plaza at the corner of Garners Ferry and Greenlawn.