Posted at 11:39 pm in Uncategorized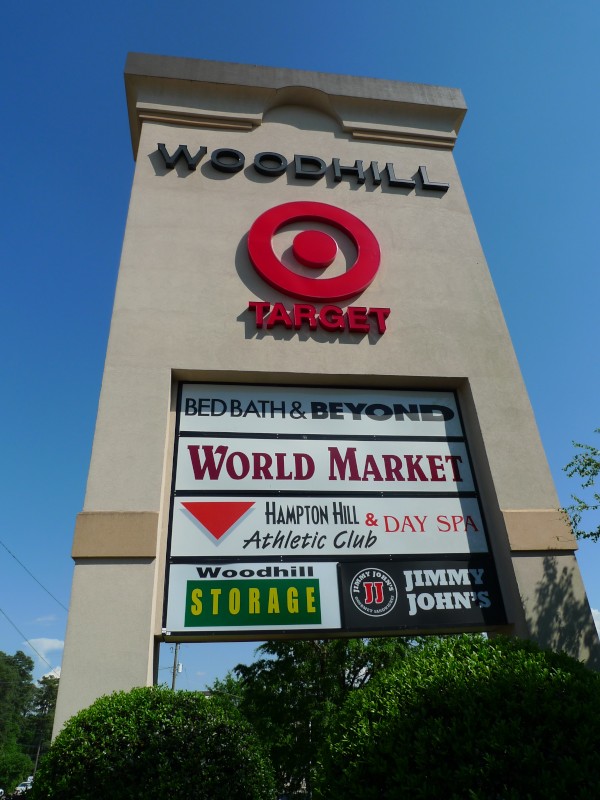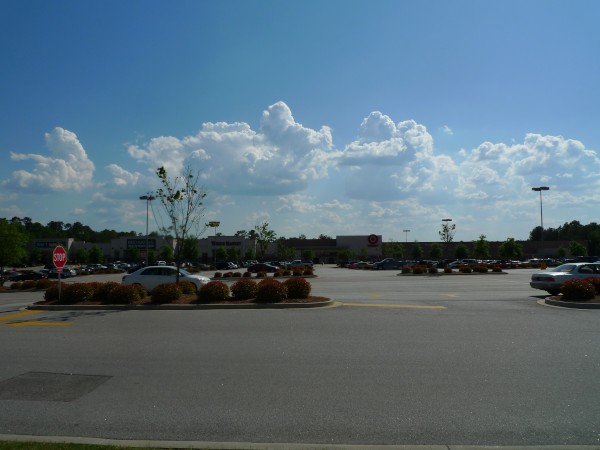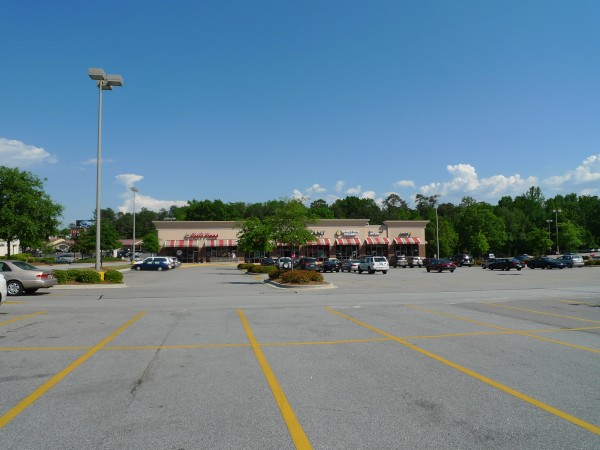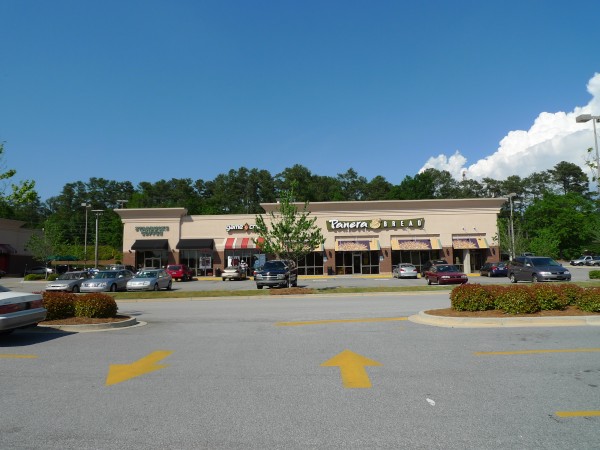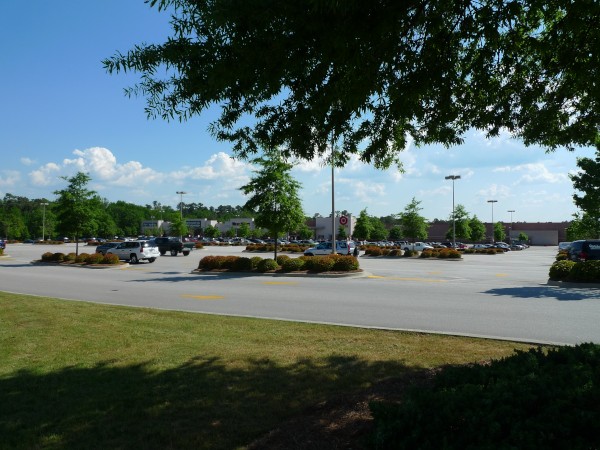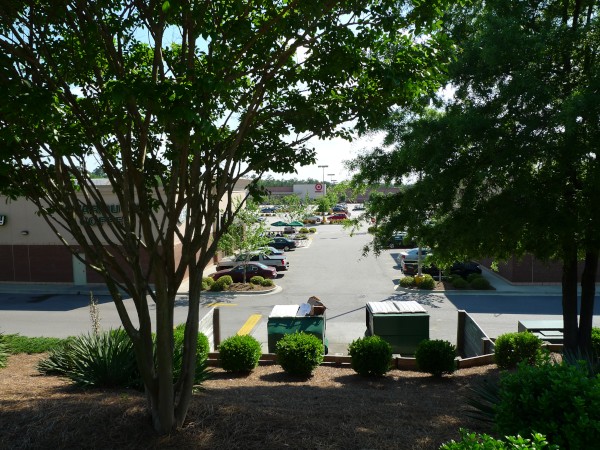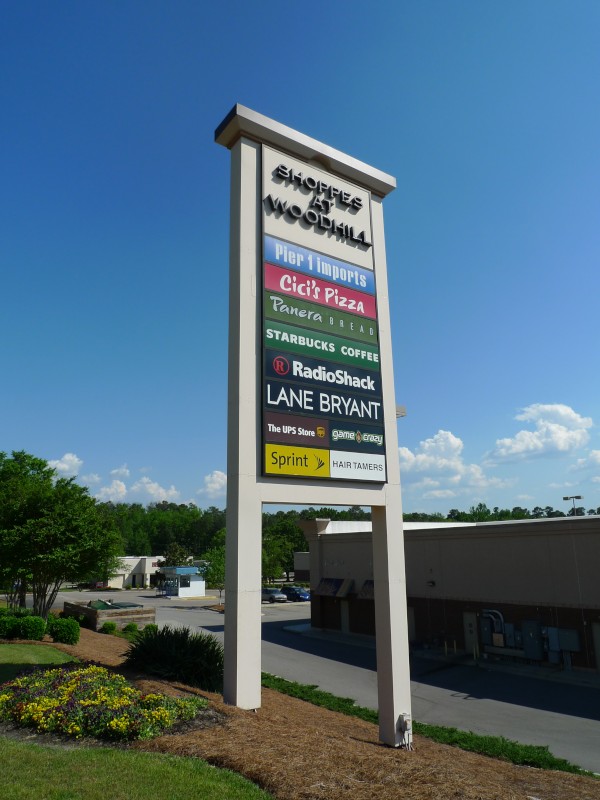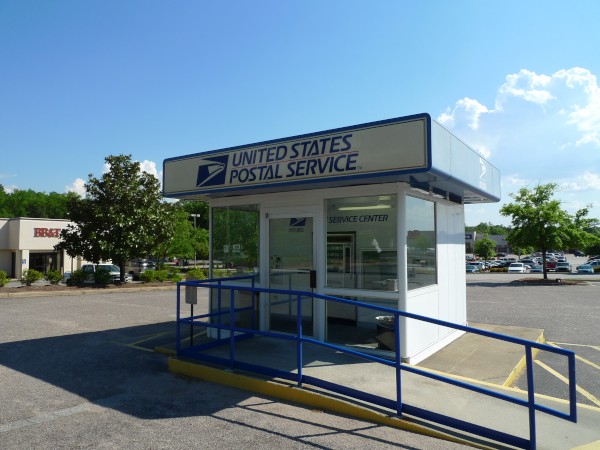 Woodhill Mall was another of Columbia's hard luck malls. There were three of them which fell on hard times more or less together: Decker Mall, Bush River Mall and Woodhill Mall. Decker and Bush River were obviously "sister" malls, with similar designs, and both anchored by a Kroger on one end and a Richway on the other.
Woodhill had a different design and store mix though it did include a Richway as well. If I recall correctly, the layout of Woodhill Mall was basically a 'T' shape. If you stood on Garners Ferry road and looked down onto the mall, the 'T' would be laid on its side rotated 90-degrees, such that the crossbar would be perpendicular to Garners Ferry, and the "leg" would extend out to the left.
The anchor store at the top (nearest to Garners Ferry) of the crossbar was Tapp's, a local stalwart which was headquartered downtown, but which also had large stores at Dutch Square and Woodhill (and a small Tapp's Twig store at Trenholm Plaza). Continuing down the crossbar, were a number of stores that I can't recall, but also a book store, and a record store.
Where the crossbar hit the leg, there was a mini food court. I'm pretty sure there was a Chik-Fil-A there, and a small sandwich & burger shop which made The State's list of best burgers in town in the late 1980s. (I want to say it was called "Jonathans", but I'm not sure). If you continued down the leg towards Richway there was a video arcade, though it was never as good as some of the others in town.
It's hard to say exactly why these things happen, but for some reason, Woodhill Mall always failed to thrive. I suppose the closing of Tapp's was a big blow, but it was clear for years that the place was going downhill -- it was never unsafe or anything like that, but stores would close and not be replaced, or be replaced by one-off local stores which had no reasonable hope of surviving.
One thing that the mall did have going for it, for some reason, was it's Santa. Apparently a good number of people considered him superior to the other mall Santa's, for reasons which escape me now, but while that's nice, it's not enough to save a mall. At some point, the managers decided to embrace whatever would bring in a few dollars, and the whole back side of the mall was converted from retail to "self storage". They also opened a major recycling center behind the mall.
In the end, the only thing the mall had going for it was the remaining anchor (Richway which converted to Gold Star which converted to Target), and that wasn't enough.
I think it was early in the 2000s when I was in town and decided to take some old magazines and papers from my father's to recycle. I drove out to Woodhill Mall and found it totally gone! I was shocked, but not on reflection surprised.
Since then, the property has been redeveloped into an two upscale strips. The Target (it came back) strip apparently called just Woodhill, and a strip at the top of the old mall parking lot (against Garners Ferry) called The Shoppes at Woodhill.
I believe at this point, only the building with Hampton Hill and the old automated post office are left from the buildings of the original mall complex.
42 Responses to 'Woodhill Mall, Garners Ferry Road: early 2000s'
Subscribe to comments with RSS
Leave a Reply