Posted at 1:31 am in Uncategorized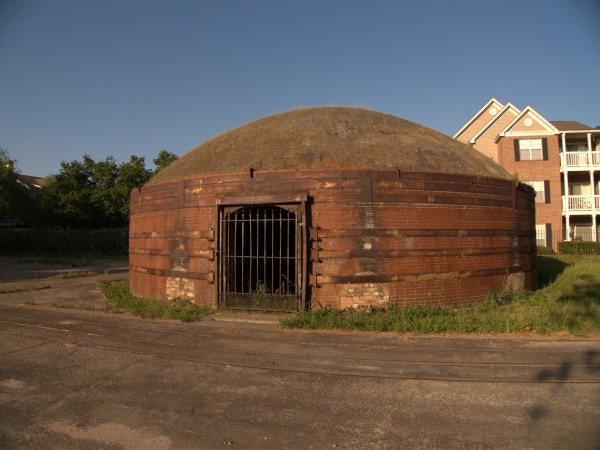 I'm not sure I can ever remember Guignard Bricks actually being in operation, but the circular kilns of the defunct brickworks have been a Cayce landmark all of my life.
I was interested then when I noticed the the land around the old works is being cleared, and that new roads are being driven into it, so I parked across the street and hiked in. It was late afternoon, and the light angling in from the west made for perfect picture taking. I've made myself jetison most of the shots, but there are still an awful lot after the jump.
I'm sure the yard was much more extensive during operation, but what is left is a row of the domed, circular brick kilns, the tram tracks connecting them, and across a brick (presumably Guignard brick) plaza, an operations building of some sort (also presumably of Guignard bricks). The work permit on the building indicates that all the work is for an expansion of the adjacent condos, and I'm hopeful that they will be mindful of the history of the place and leave these old structures in place for the residents to enjoy.
All of the kilns except one are empty, but the exception seems to have an awfully lot of odd items in it. I'd particularly like to know the story behind the scooter that figures prominently in several shots!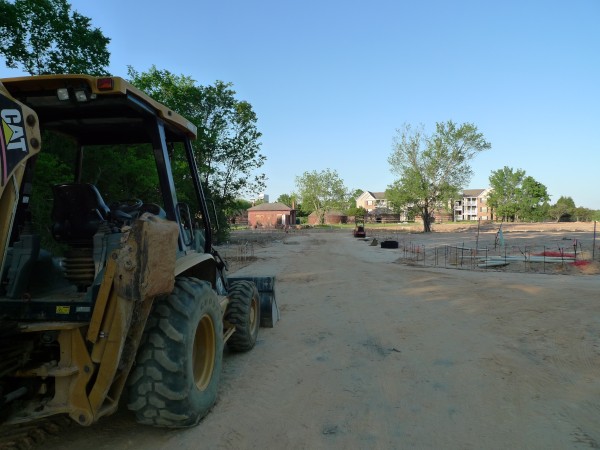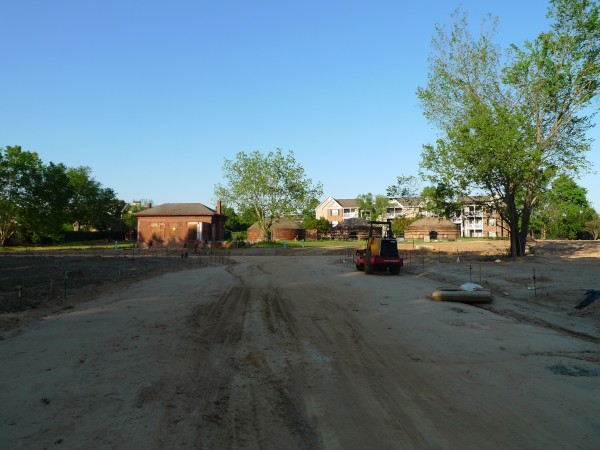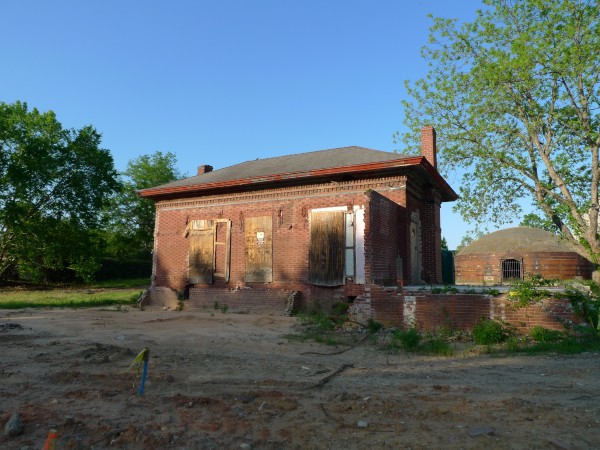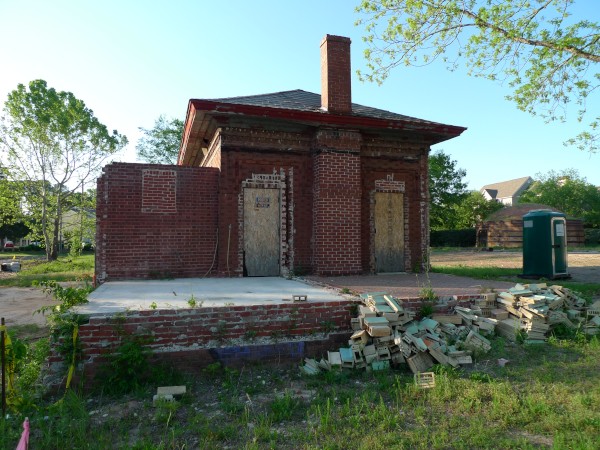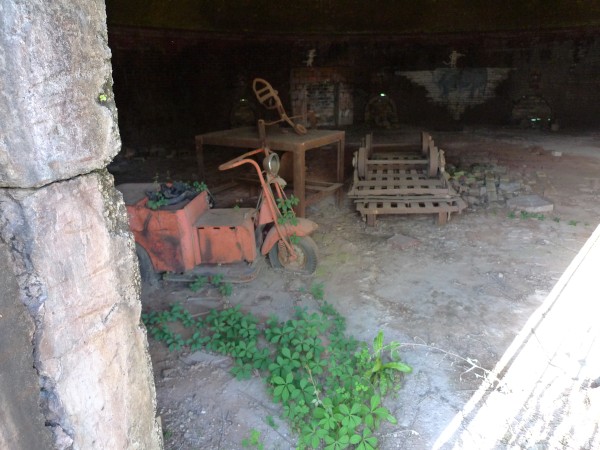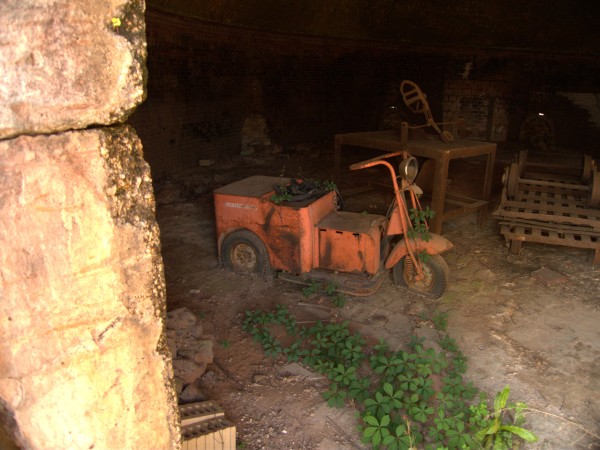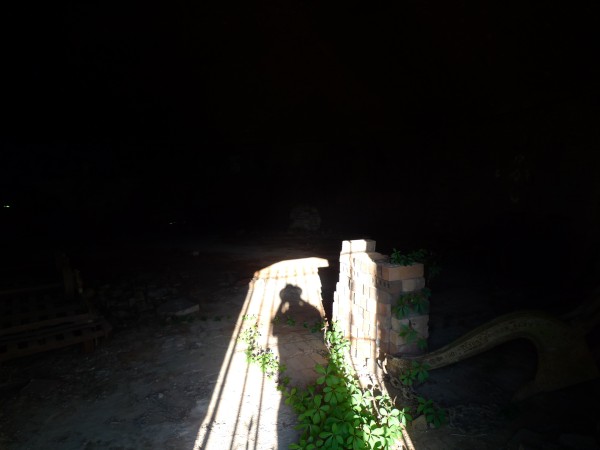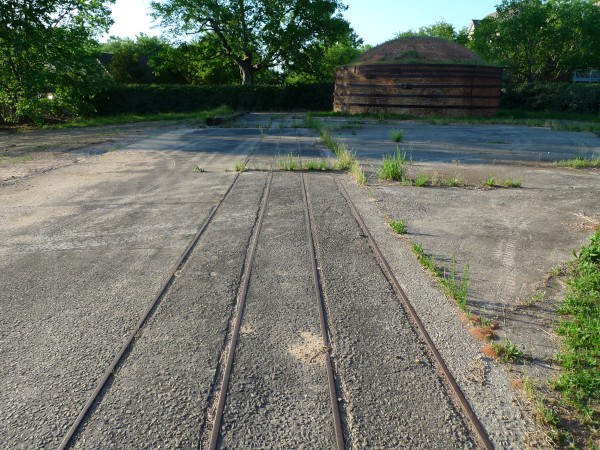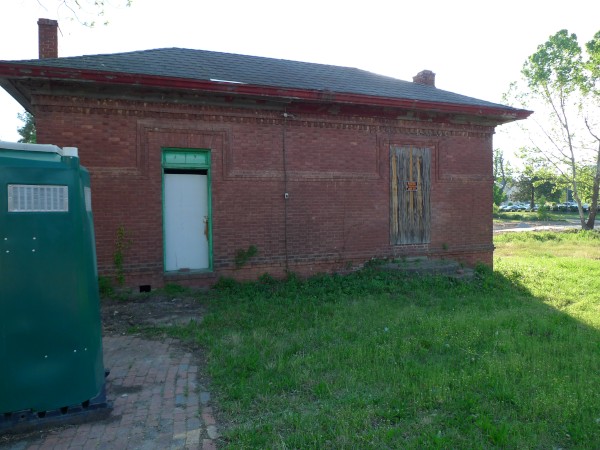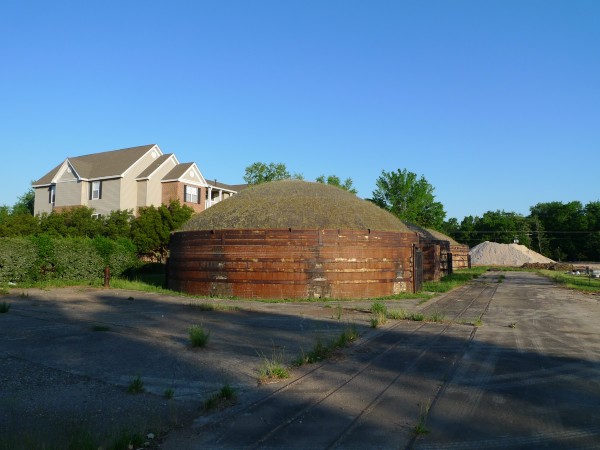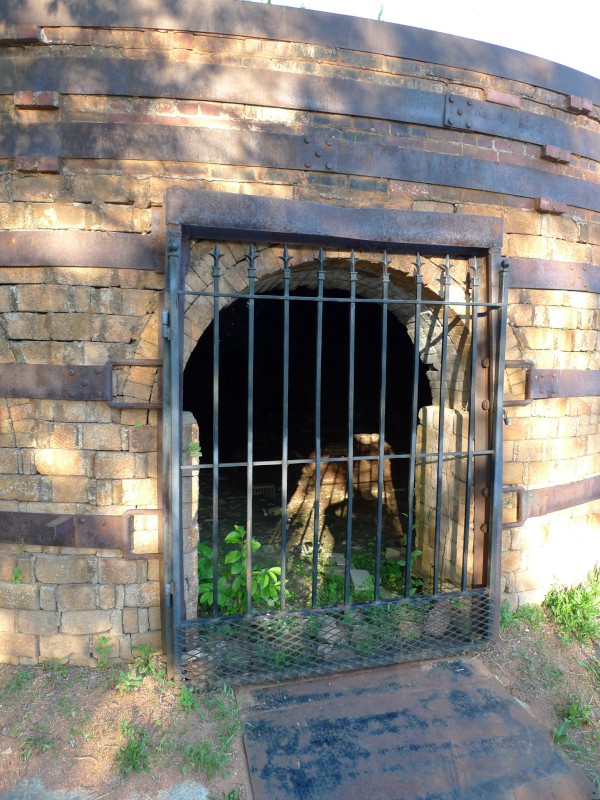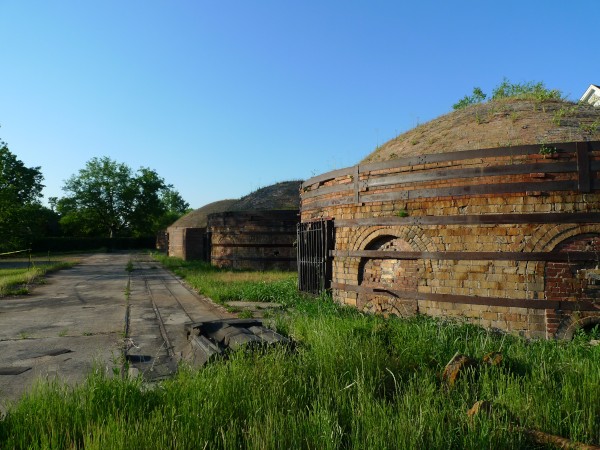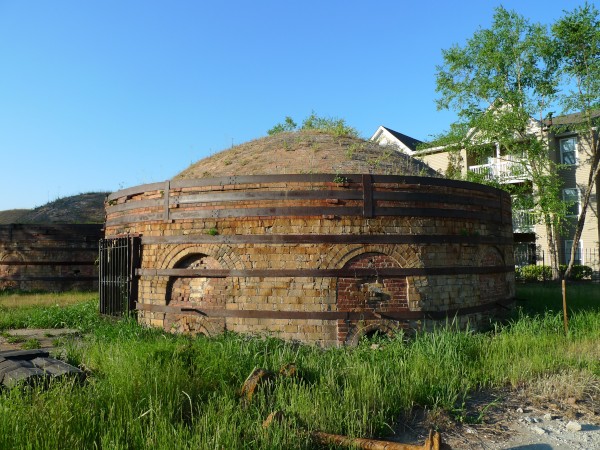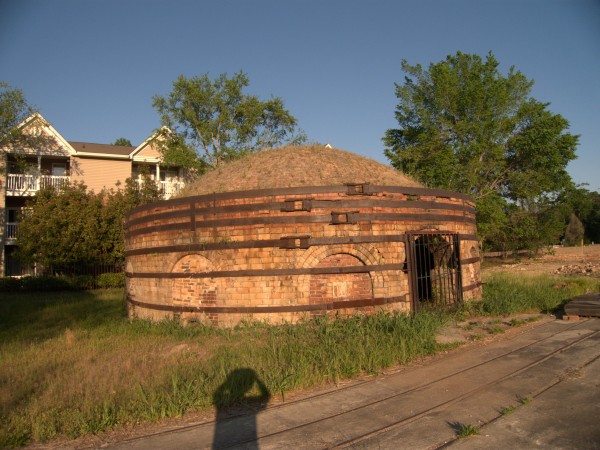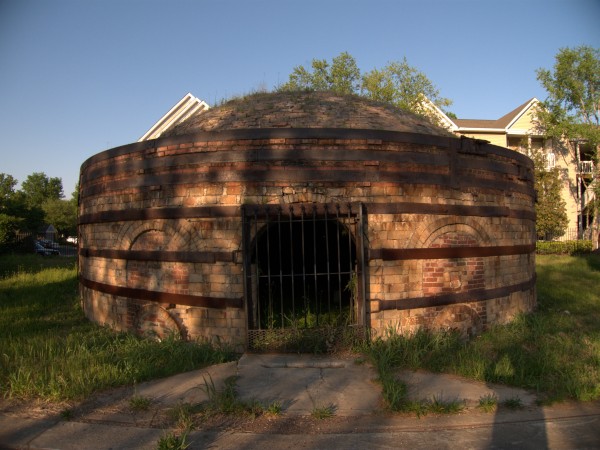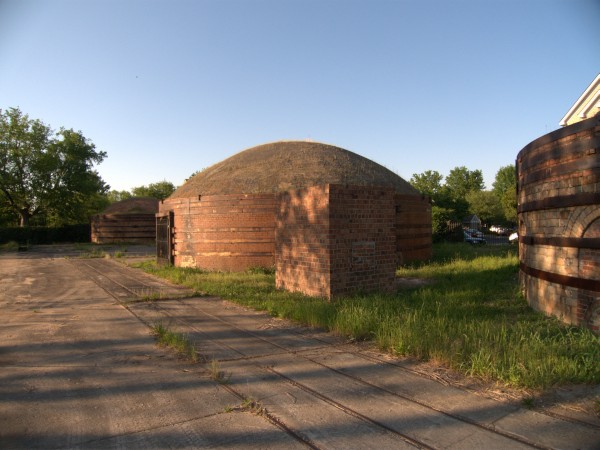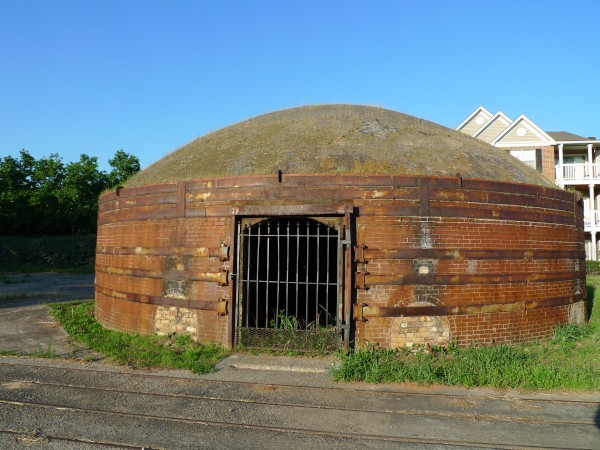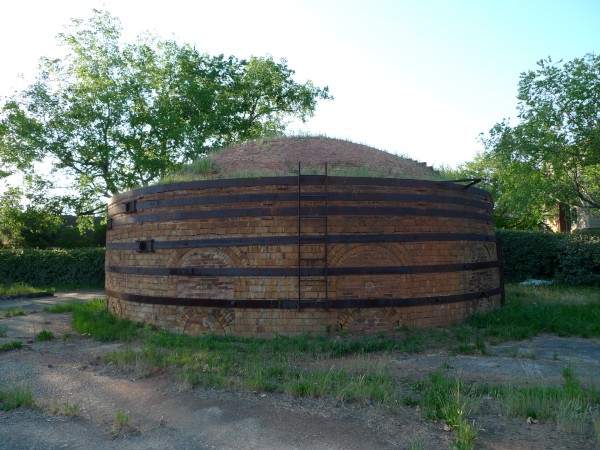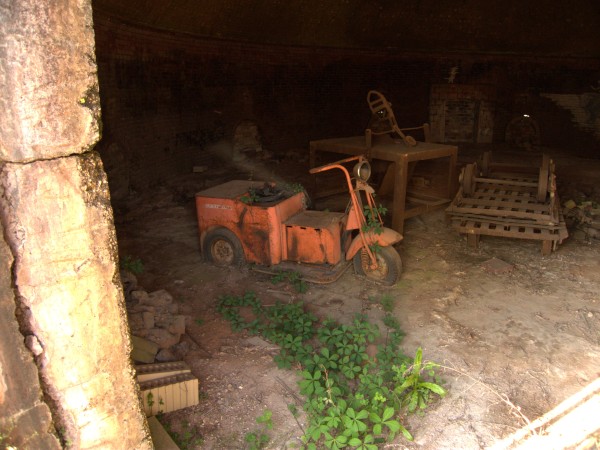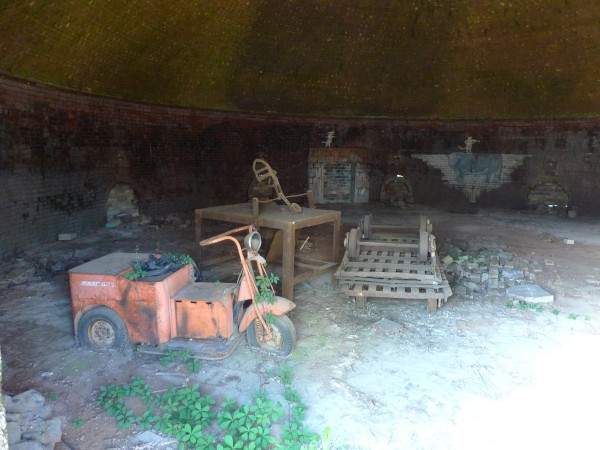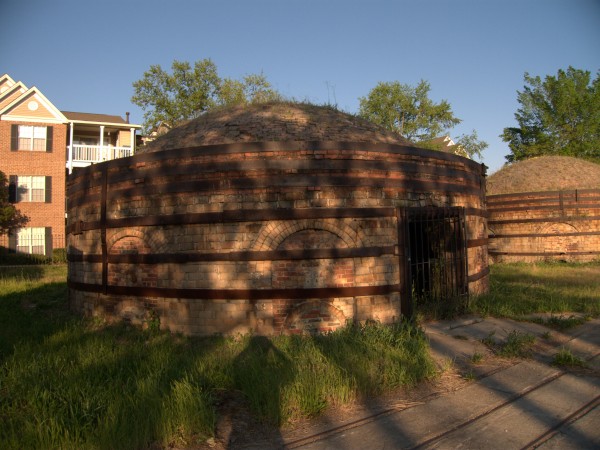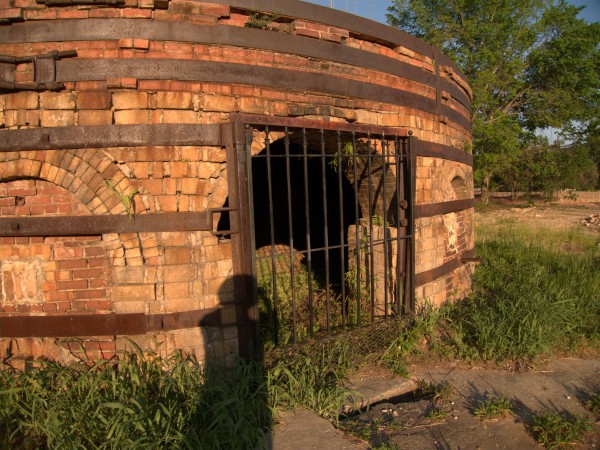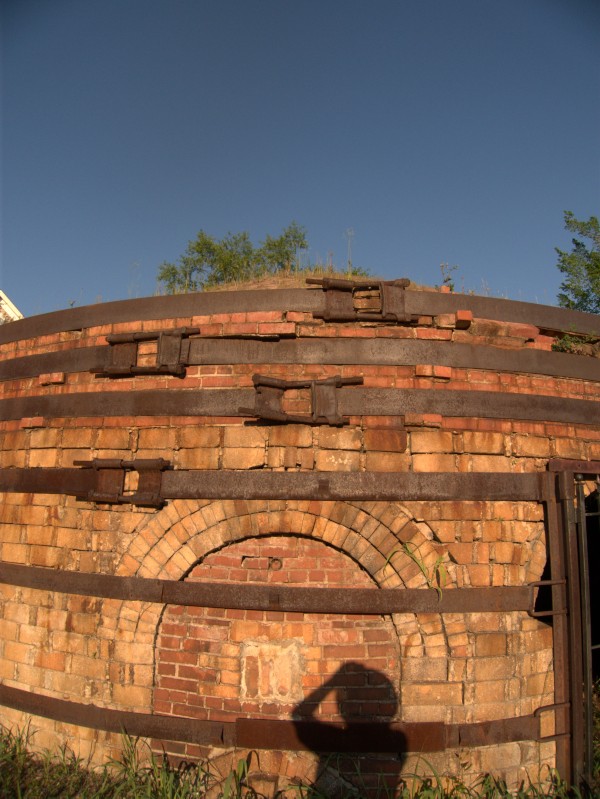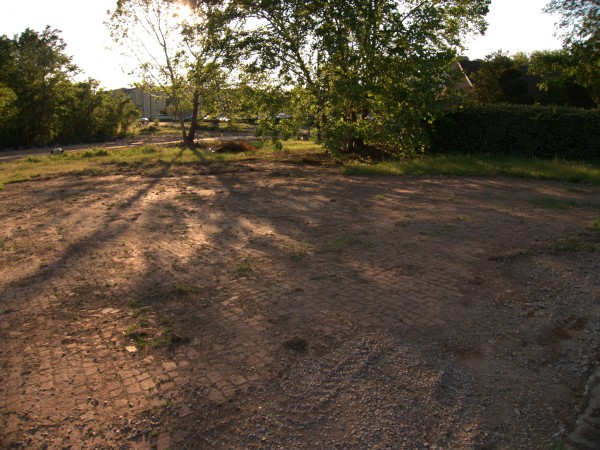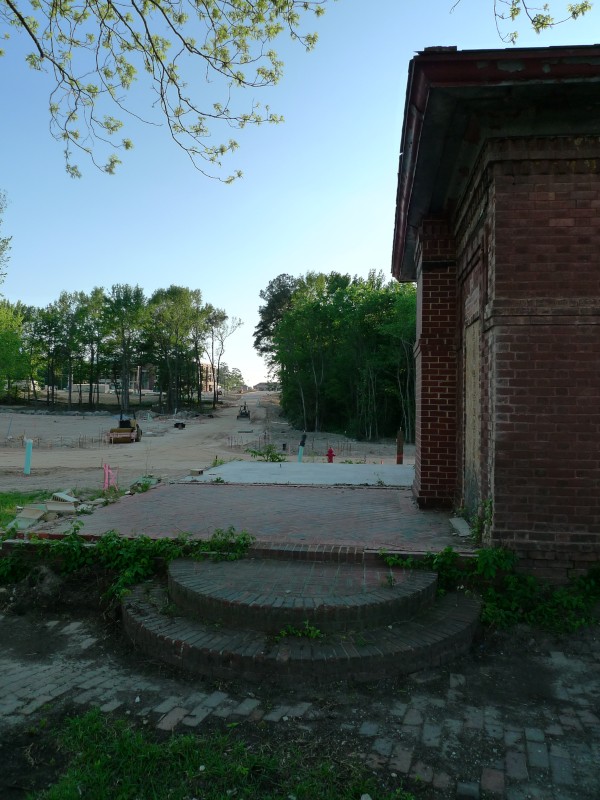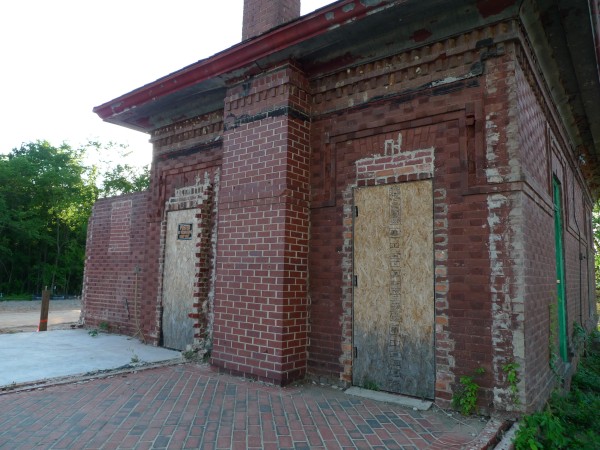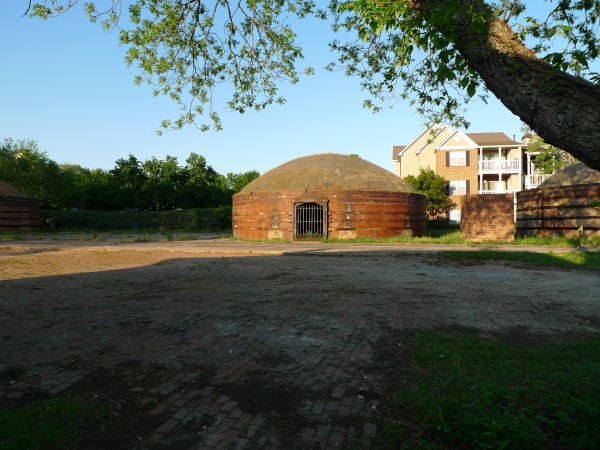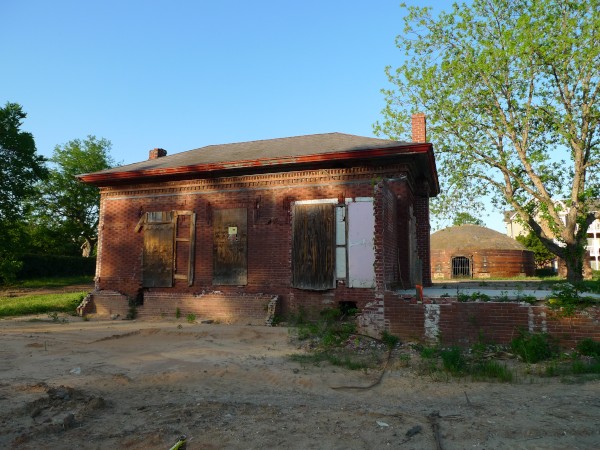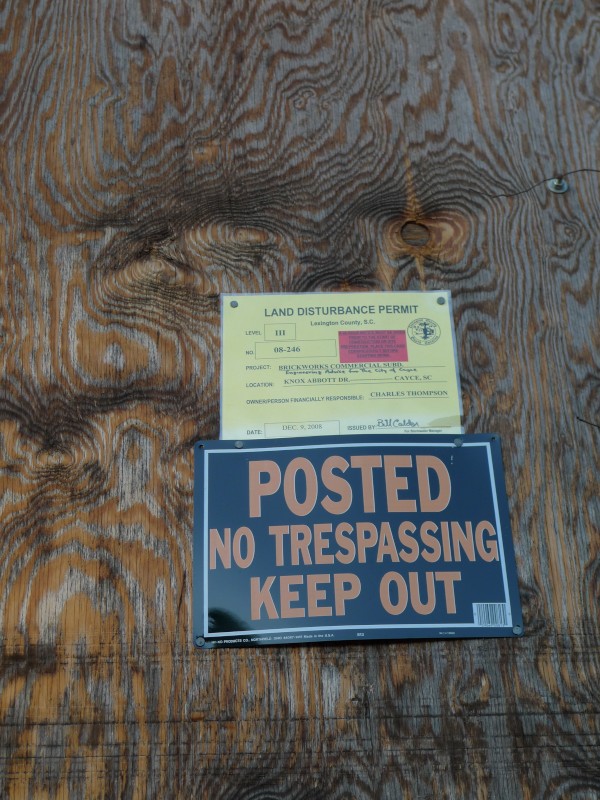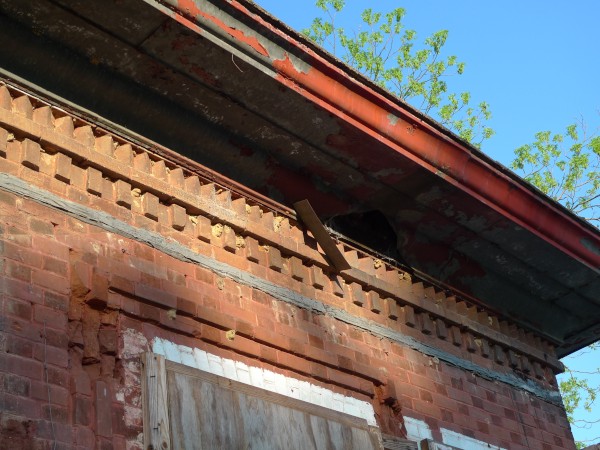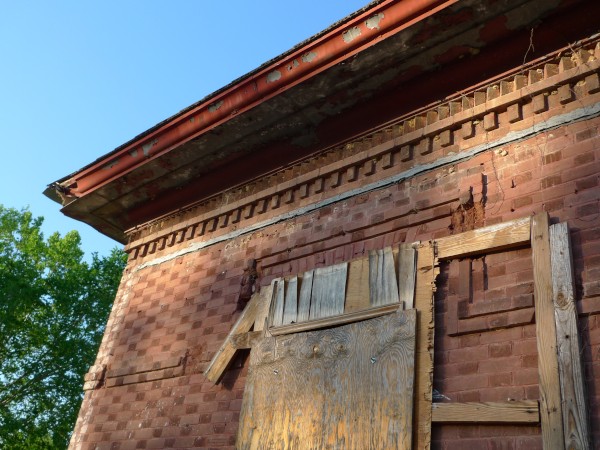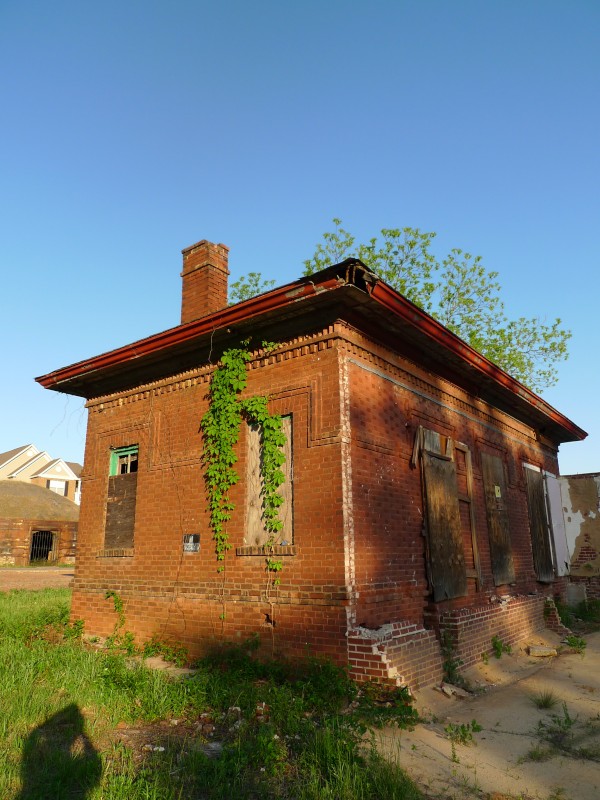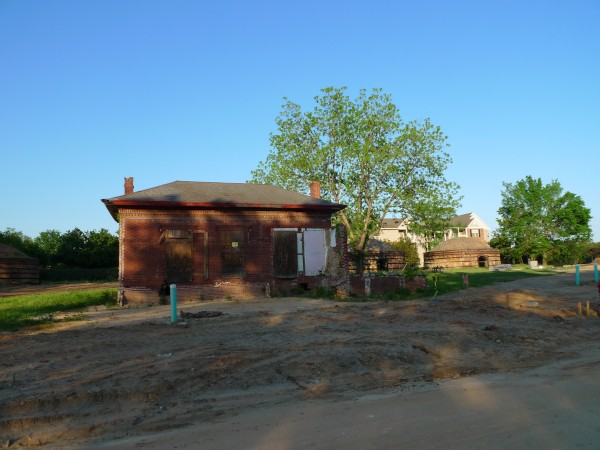 UPDATE 14 July 2009: If you enjoyed this blog post, you can buy products printed with some of these images at the Columbia Closings web store.
UPDATE 26 July 2009: Commenter Melanie has found an interesting write-up about the brickworks.
Also, I went back a week or so ago, and noticed that there must be (or have been) a good bit of stuff under the plaza -- there's an air-shaft leading down there.
20 Responses to 'Guignard Bricks, Knox Abbot Drive: 1960s(?)'
Subscribe to comments with RSS
Leave a Reply