Archive for the 'italian' tag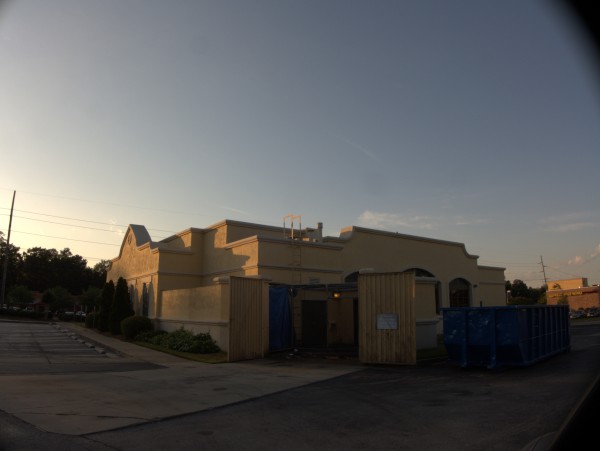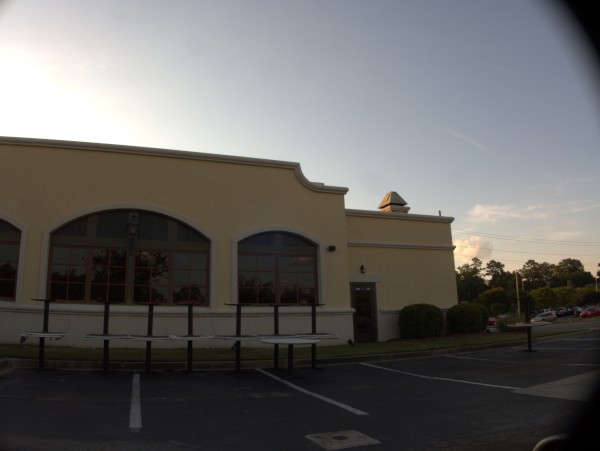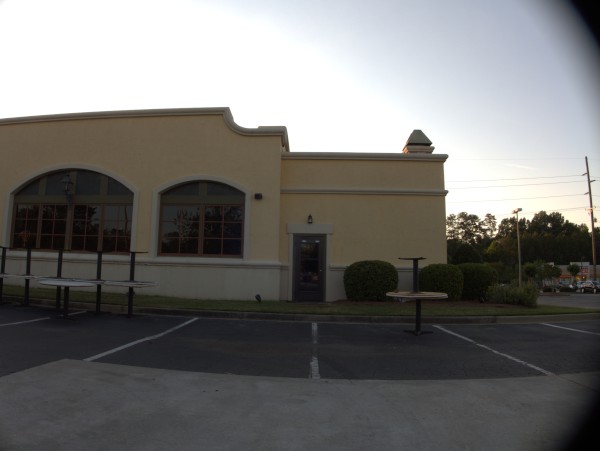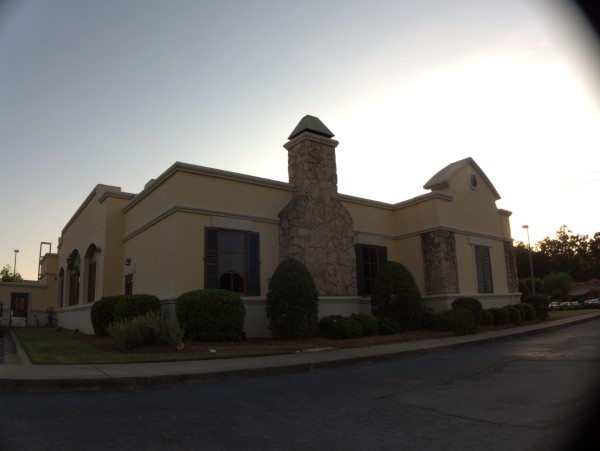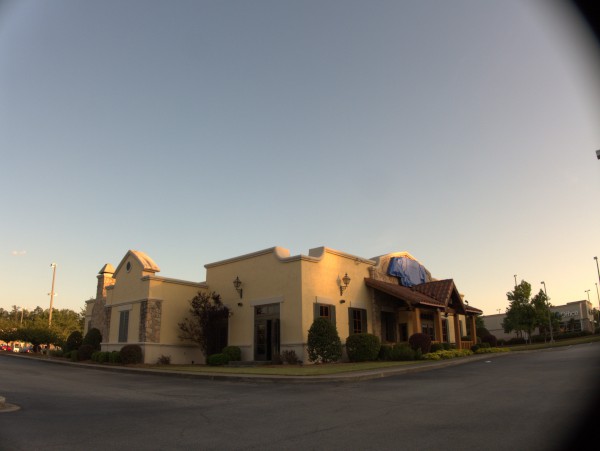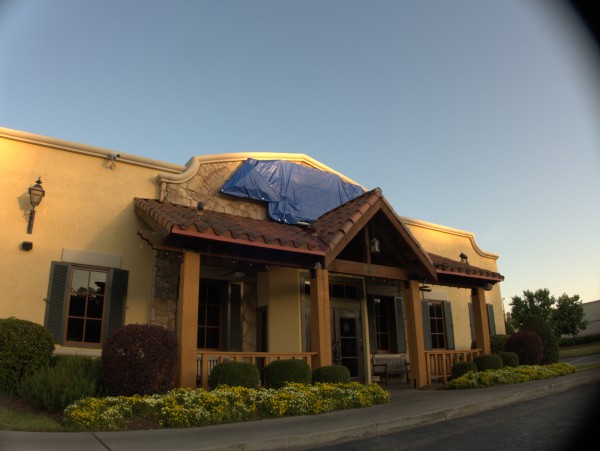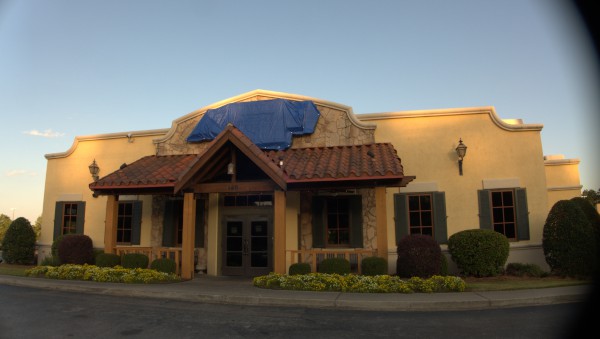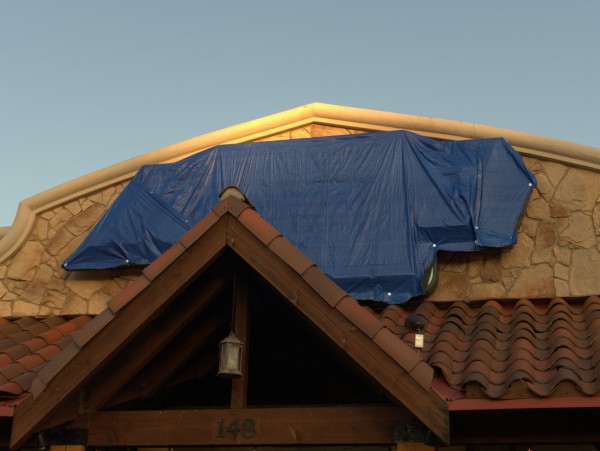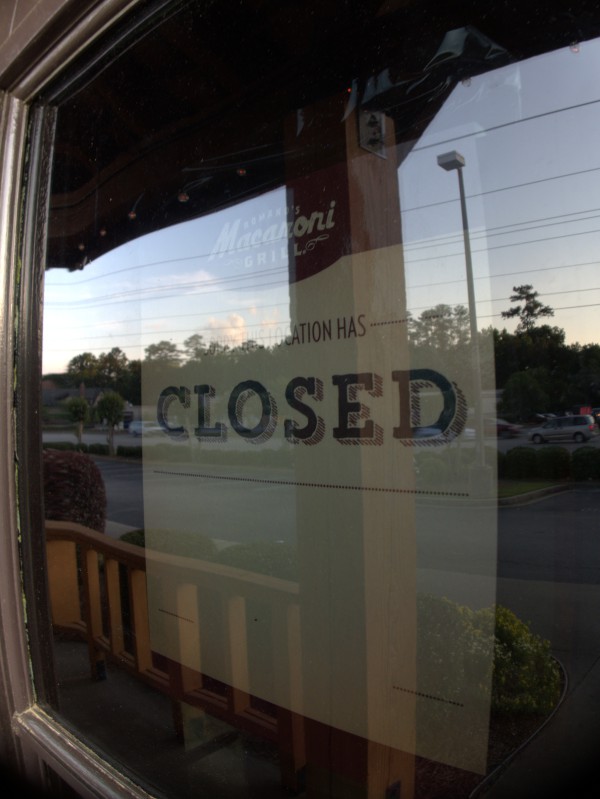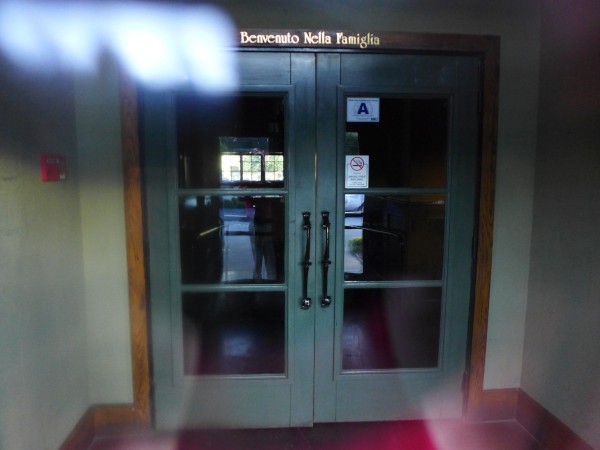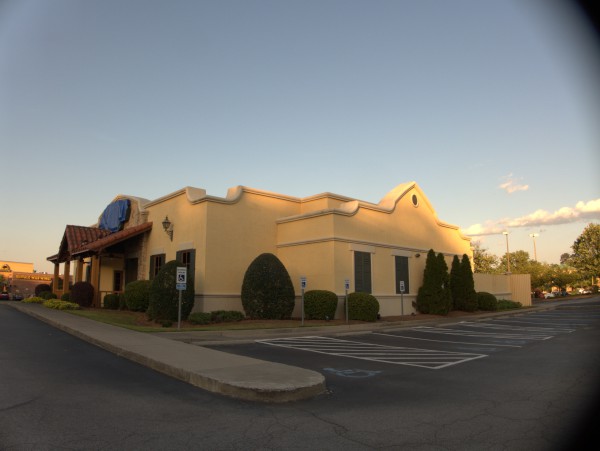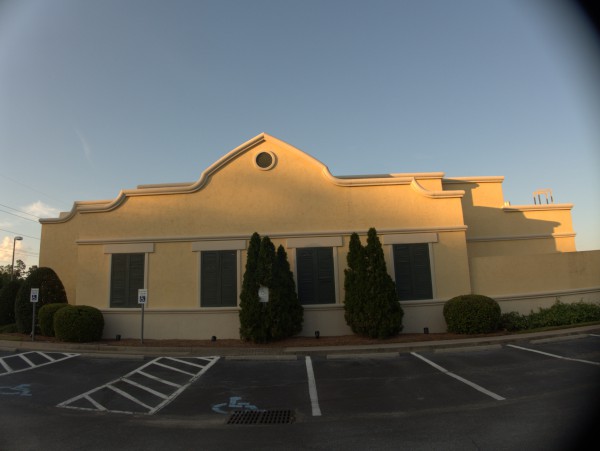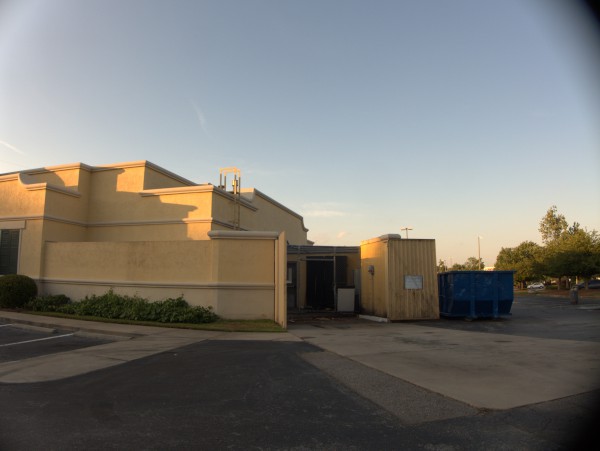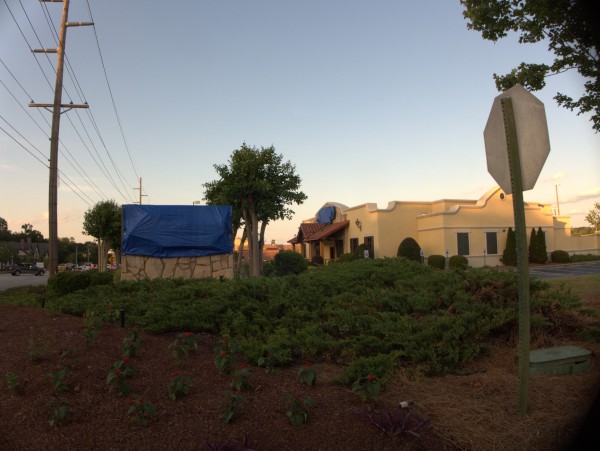 The first time I encountered Macaroni Grill was in Overland Park Kansas (a suburb of Kansas City). I used to get sent there often for contract work we were doing for US Sprint, which had a headquarters just a few blocks from the restaurant. It was a lively place, always crowded and with vigorous service: The servers would write their name in bold strokes on your table, and there were usually a few who would burst into Opera arias several times during a meal. The food was good too; they had an excellent Margherita pizza along with standard Italian dishes, and the bread was top-notch: large flavorful loaves served with cracked pepper and olive oil from bottles on the tables.
(The only negative about this particular place is that it has the distinction of being the only restaurant I've ever gone where the hostess implied that a bribe would get us seated..)
Anyway, after I stopped being sent to Kansas, I was glad to find that a Macaroni had opened in Columbia and I went a number of times, but it was never quite the same. There were definitely no singing servers, the Margherita pizza was off the menu and the bread loaves seemed smaller, and not as flavorful. I took a several year break after concluding that I had gotten mild food posioning after one visit, and the next time I went back, the place was almost empty, the menu was odd, the olive oil bottles were gone and I had the feeling that I was imposing on the staff by ordering food. When they brought the bill while I was still eating, and without offering me dessert (it was well before offical closing) I decided I was in no hurry to come back, and in fact did not.
Still, those were some good times back in the day..
(Hat tip to commenter Steve)
UPDATE 17 May 2017 -- I see that the Overland Park location I mention above has closed.
UPDATE 30 August 2017 -- The upfit to BJ's Restaurant & Brewhouse is done, and they will be open on 4 September 2017: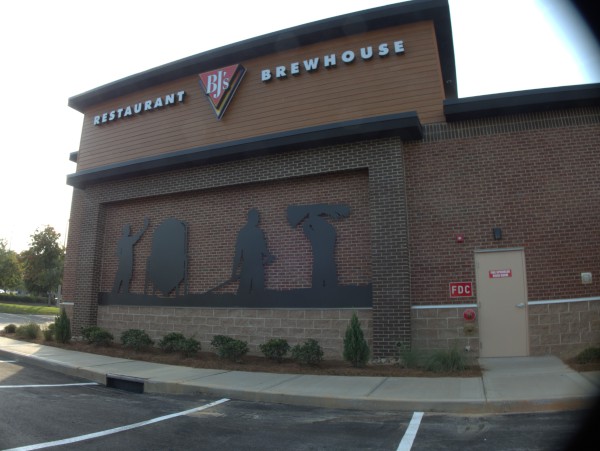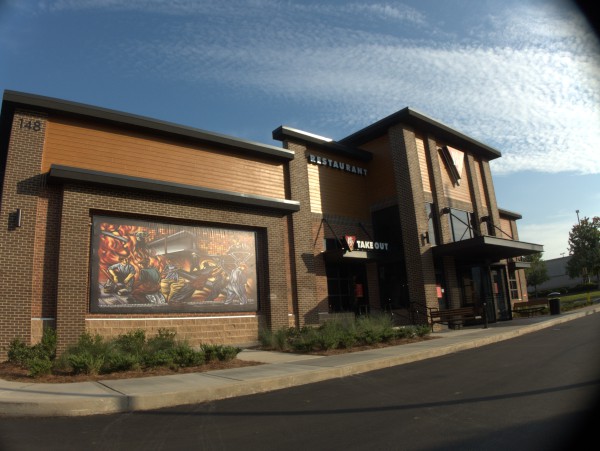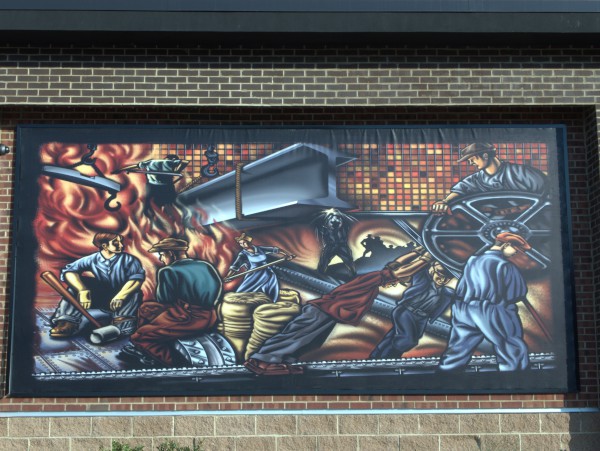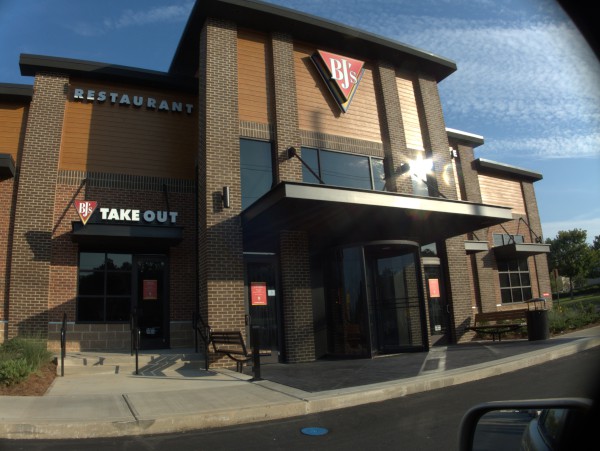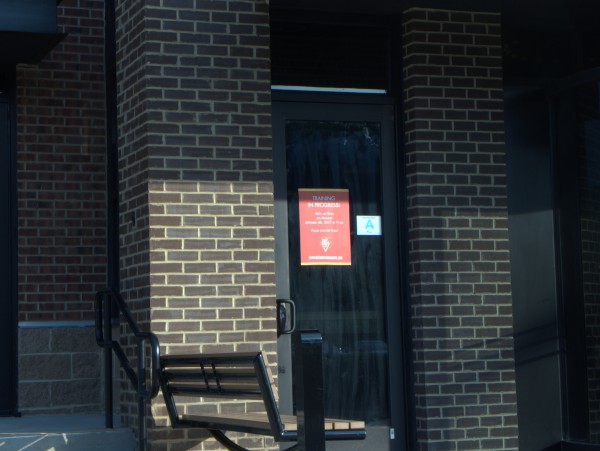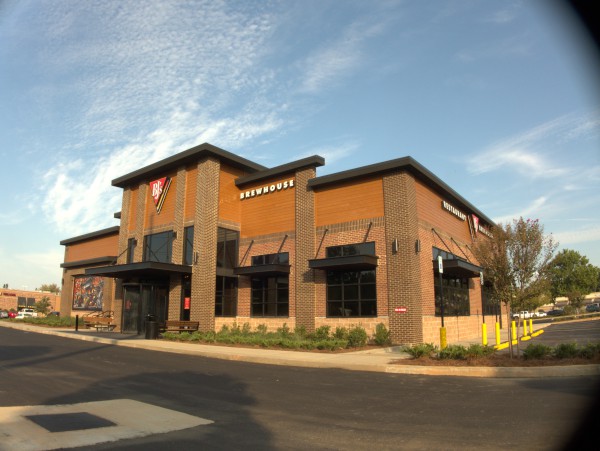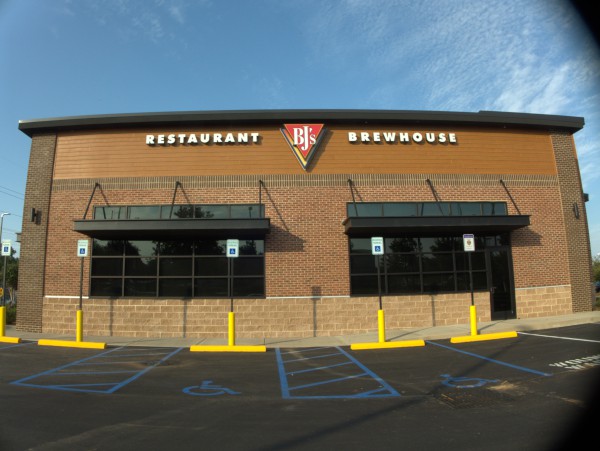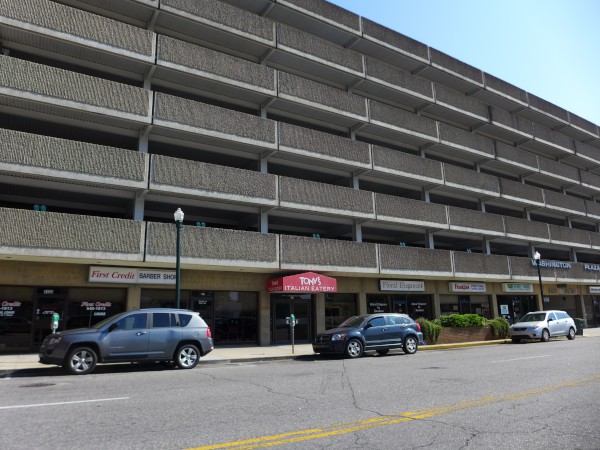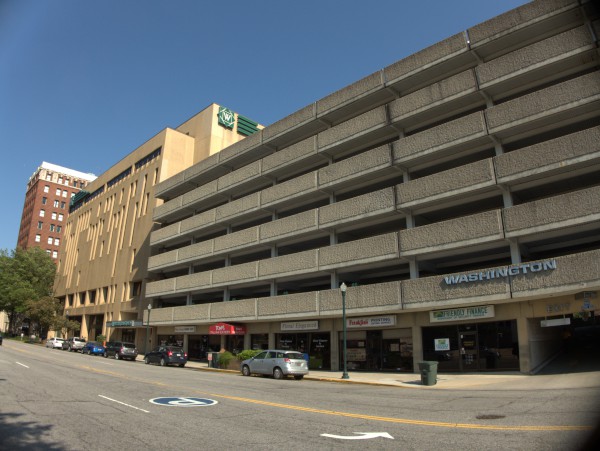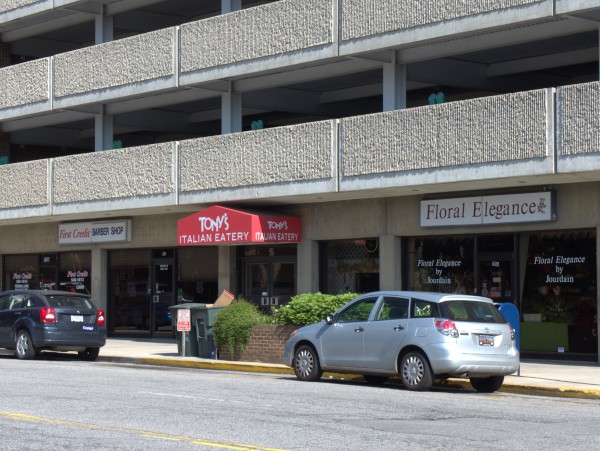 Considering the place was open from 1981 and considering how much I like pizza and Italian food in general, I'm not sure how I was totally unaware of Tony's. Perhaps because of the location, if ever I saw it, I thought "no parking", or perhaps it's because they closed at 2:30 and it would always be later when I would drive by -- I don't really know. At any rate, this Washington Plaza storefront is vacant now.
(Hat tip to commenter Julie)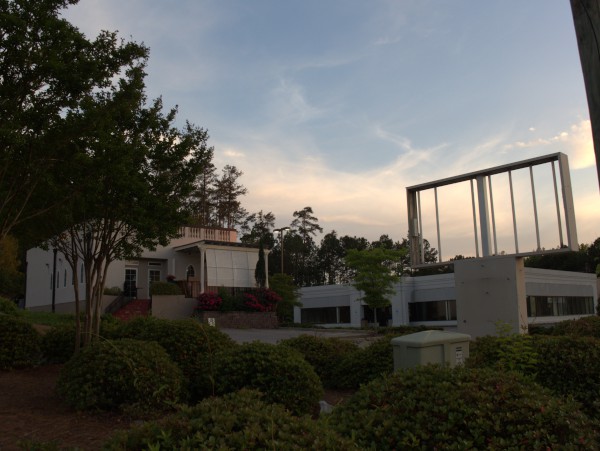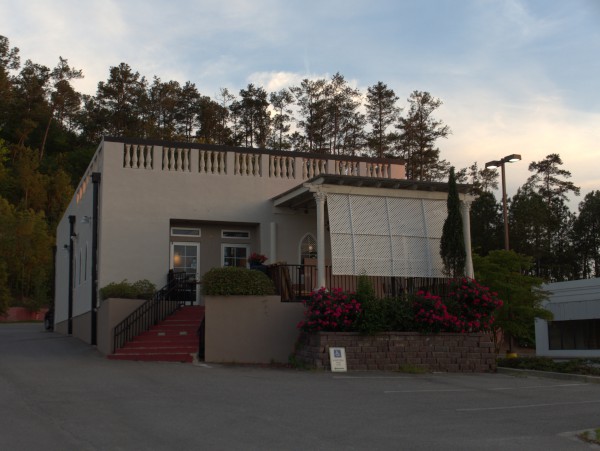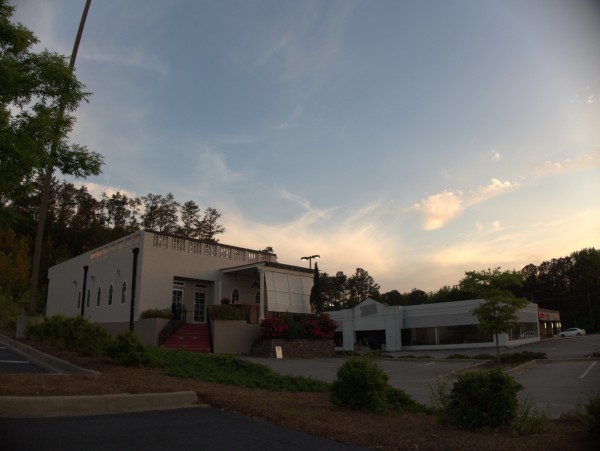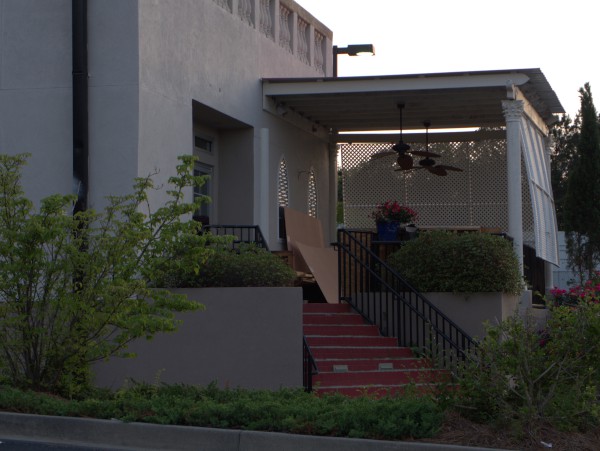 I only went to Moe's Grapevine once. It was many years ago, when, I believe, I was still living out of town. I don't remember much about it other than it was perfectly OK as far as the food went, and that I saw a waitress who knew me from another Columbia restaurant.
I never got in the habit of going there however because after that, it seemed every time I drove by the place was closed. I realize I keep odd meal hours, but I would have expected to hit it sooner or later..
Commenter JB sends this link to a Free Times story on the closing.
(Hat tip to commenter Andrew)
Posted at 1:07 am in Uncategorized
Posted at 1:19 am in Uncategorized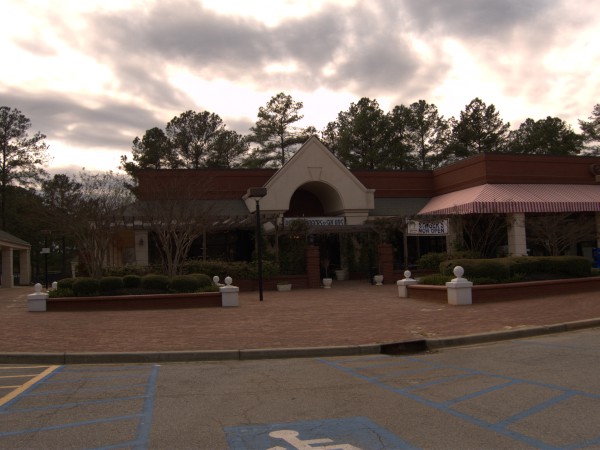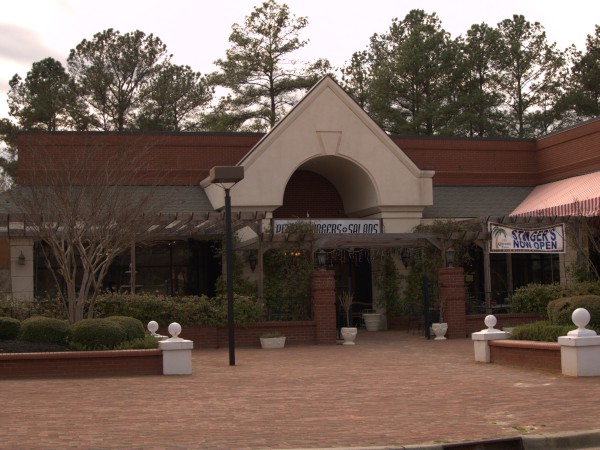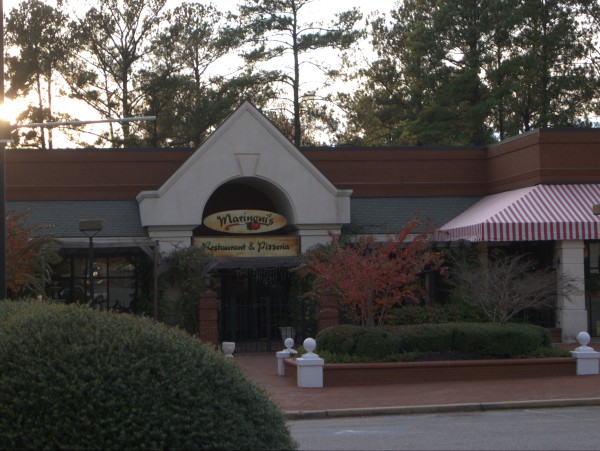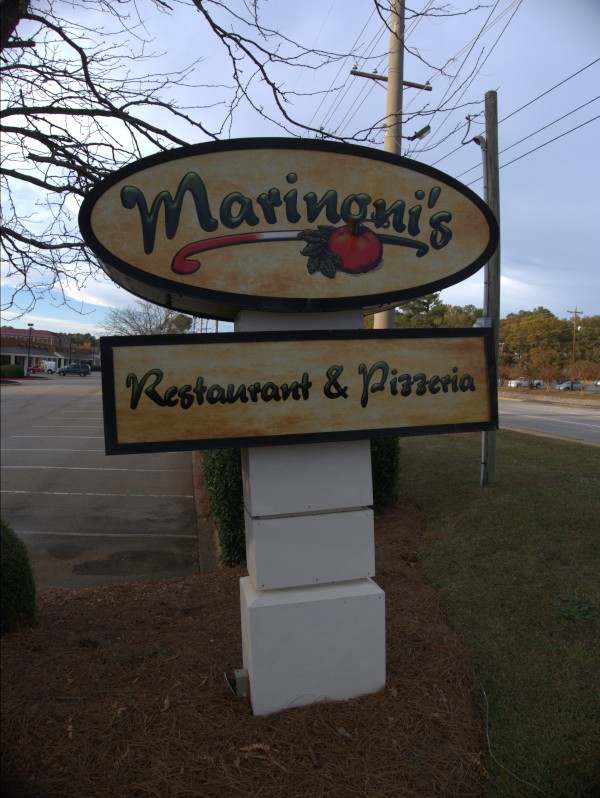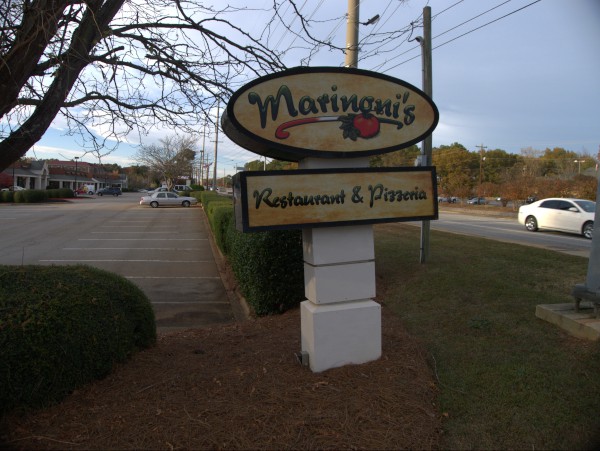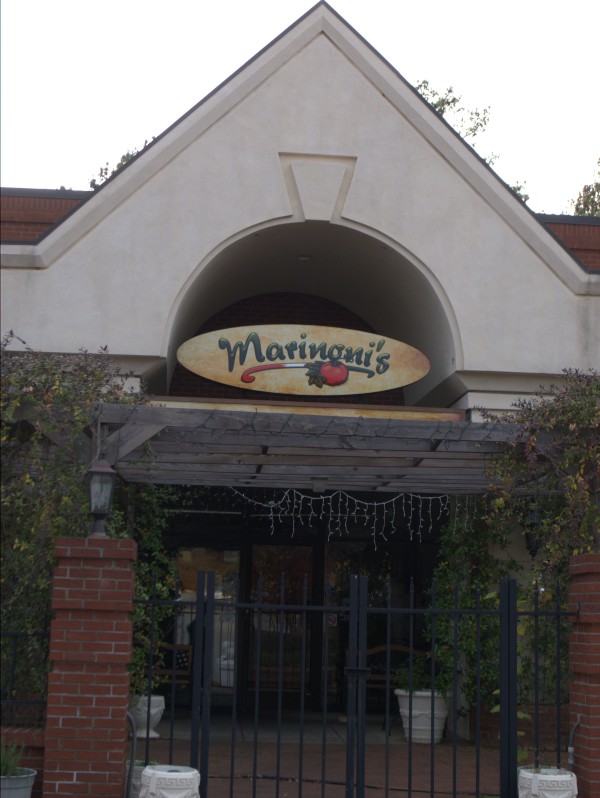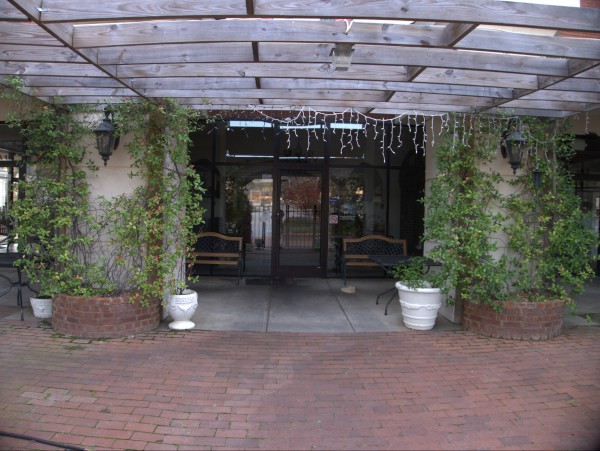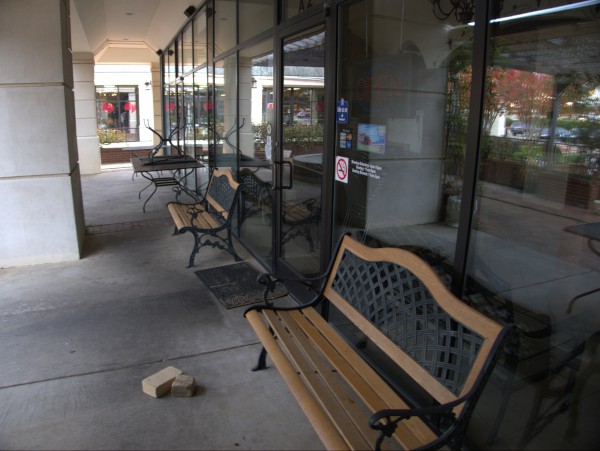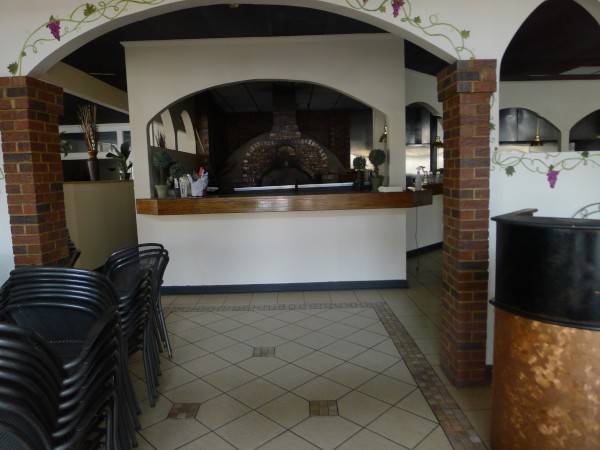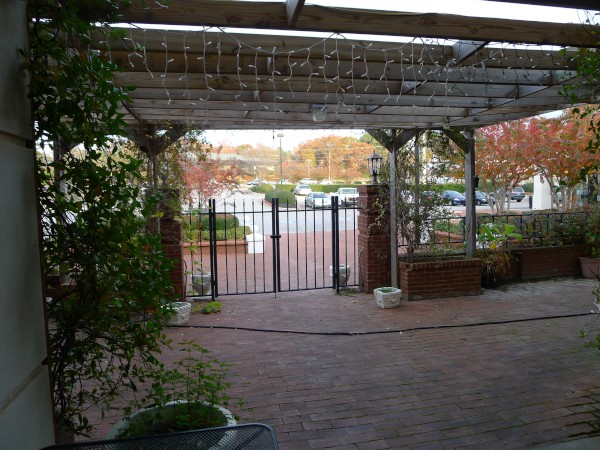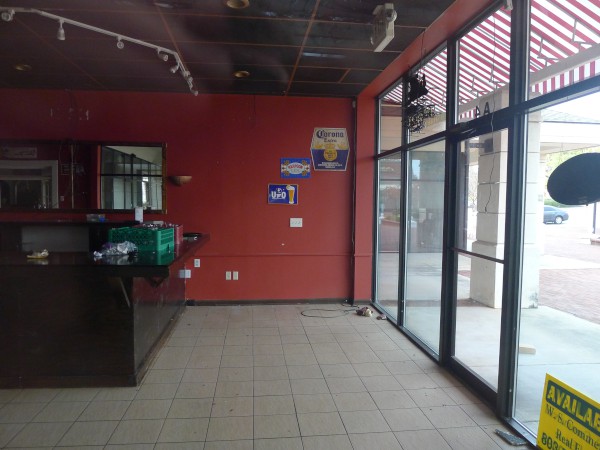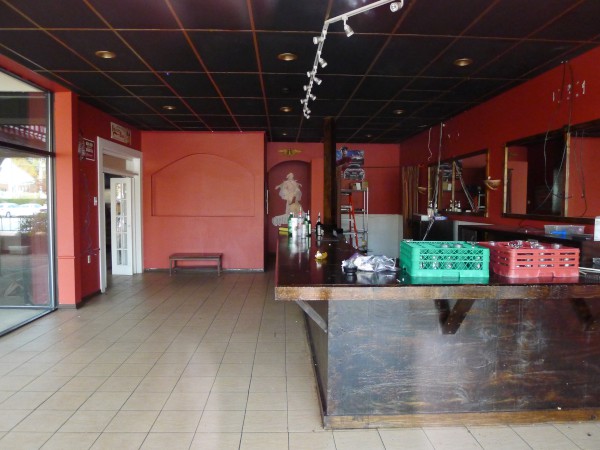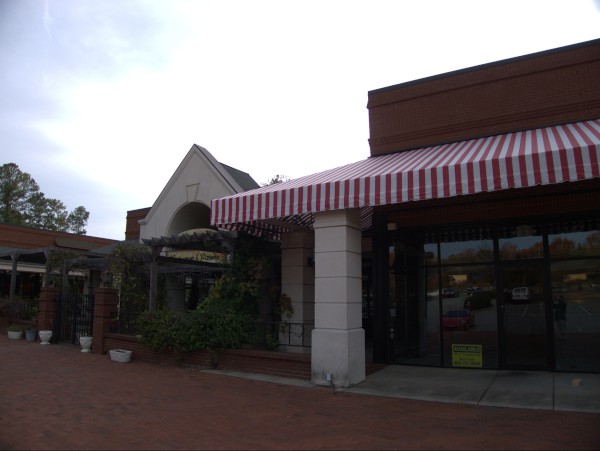 I first knew this place as Al Amir.
After that closed, a bar called Stingers set up shop, and I totally missed the fact that it had closed until *its* follow-on operation, Marinoni's had also closed.
Actually it may not be strictly accurate to say that Stingers closed. According to this Free Times story, the same owner ran both restaurants, so it's more accurate to say that Stingers transitioned into Marinoni's. Unfortunately, I never got to either, and I have to say the pizza described in The Free Times sounds really good.
IrmoJeff had a bit more to say about Stingers here.
(Hat tips to commenters IrmoJeff & Jonathan)
Posted at 1:04 am in Uncategorized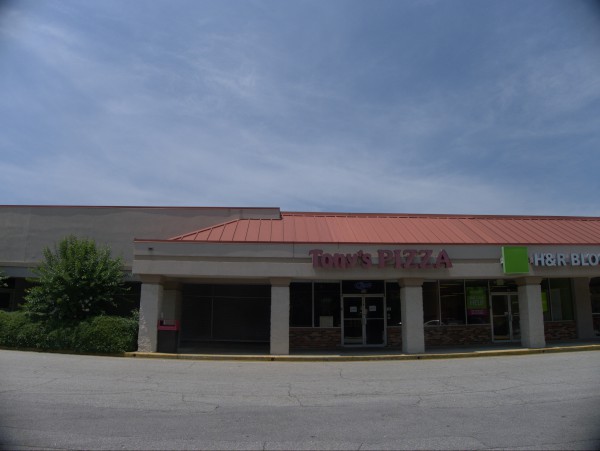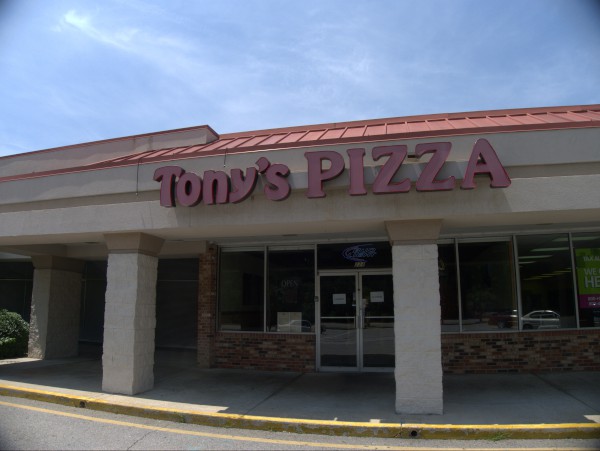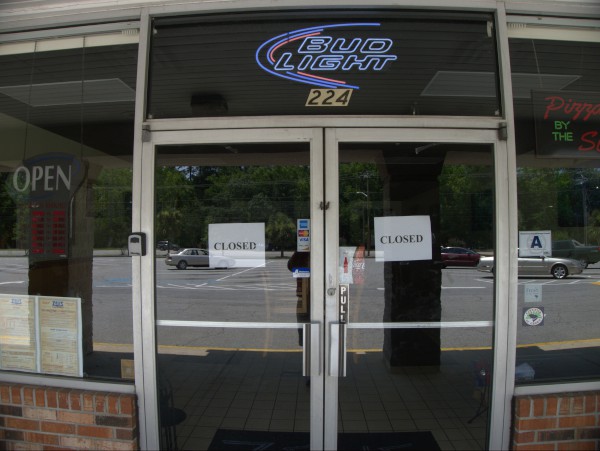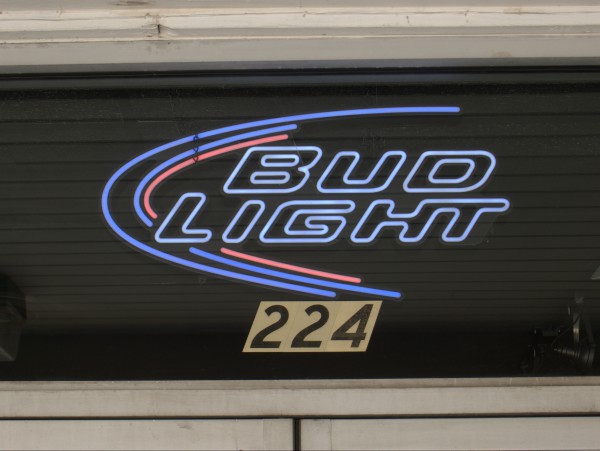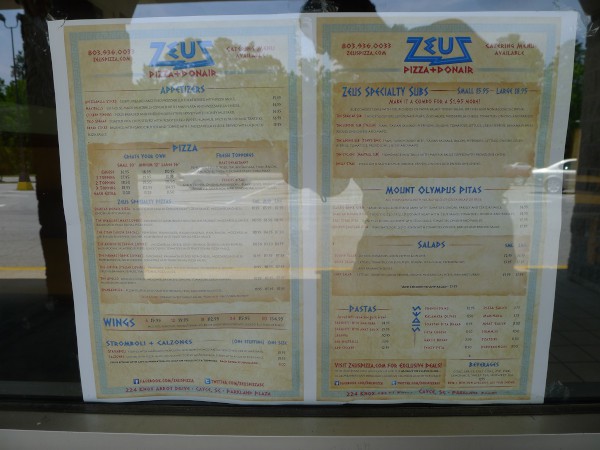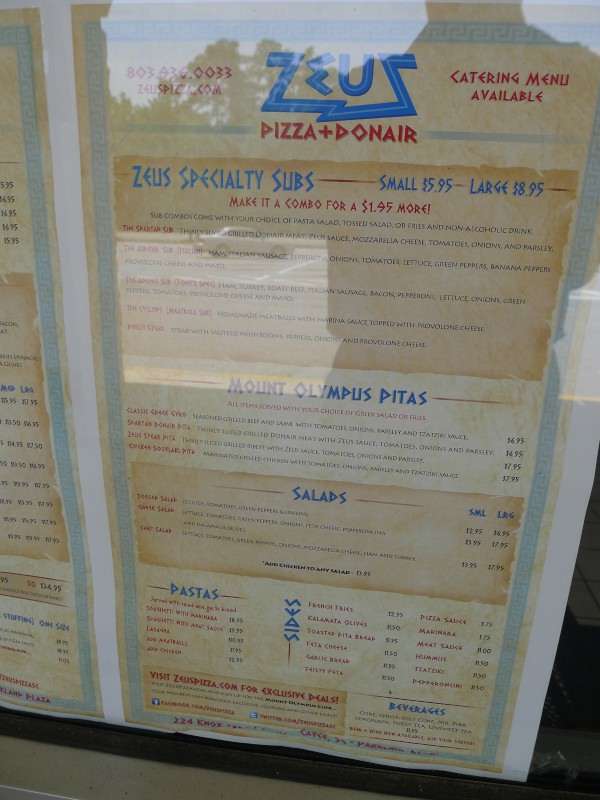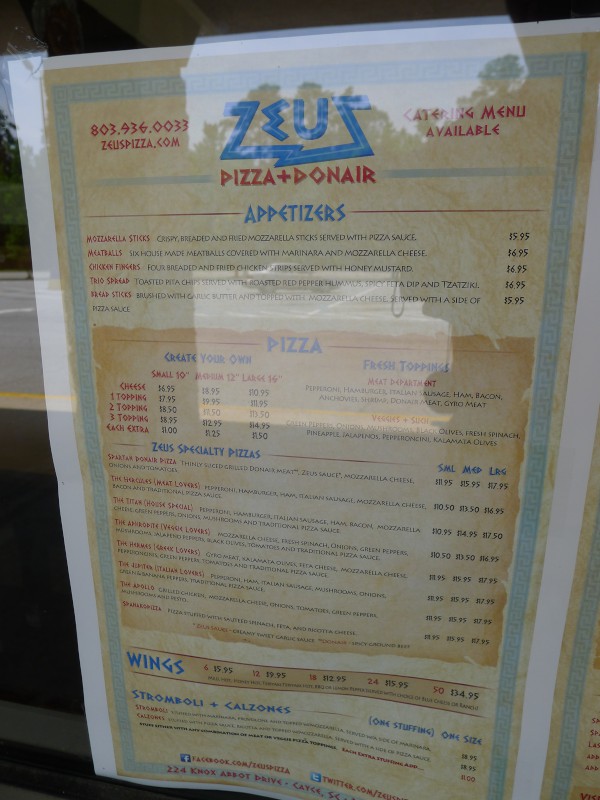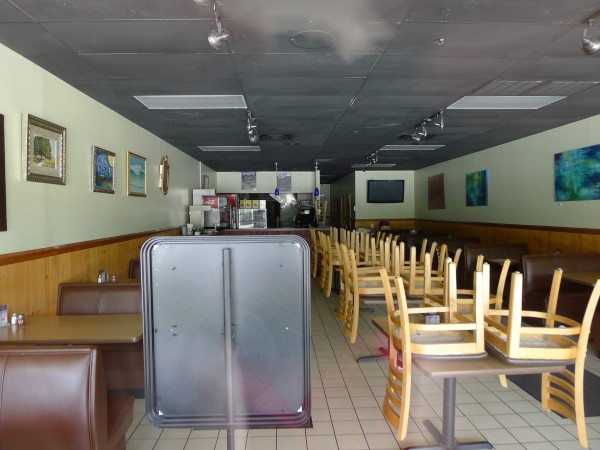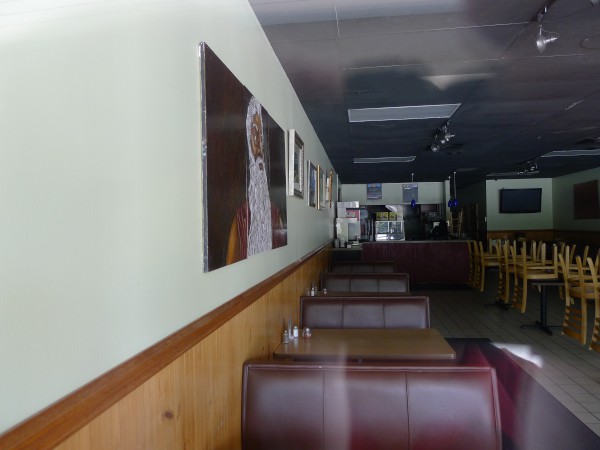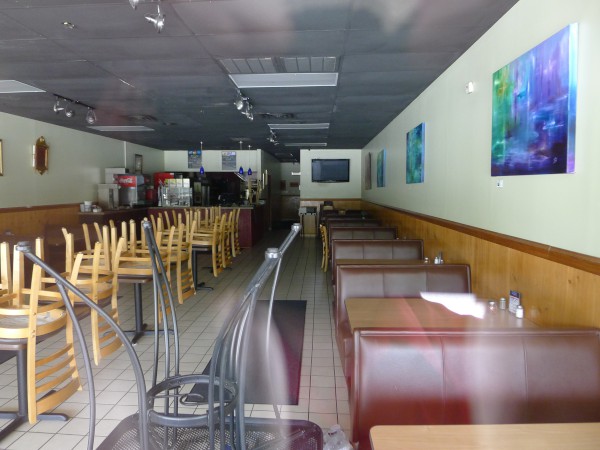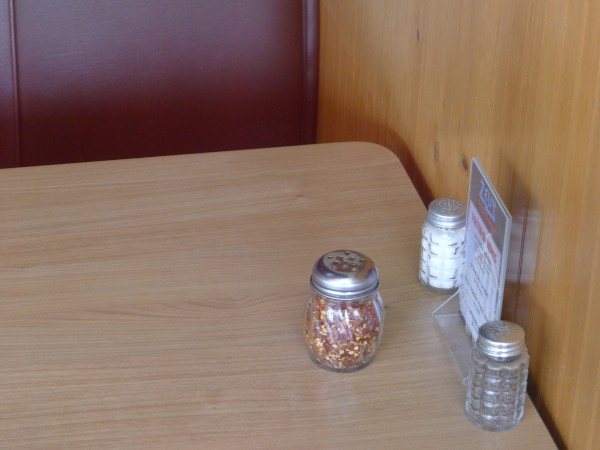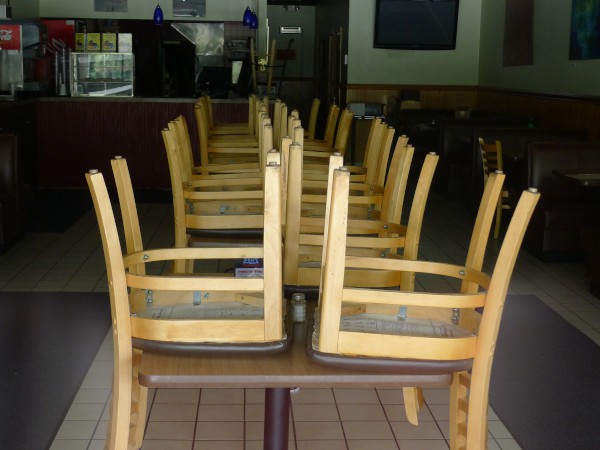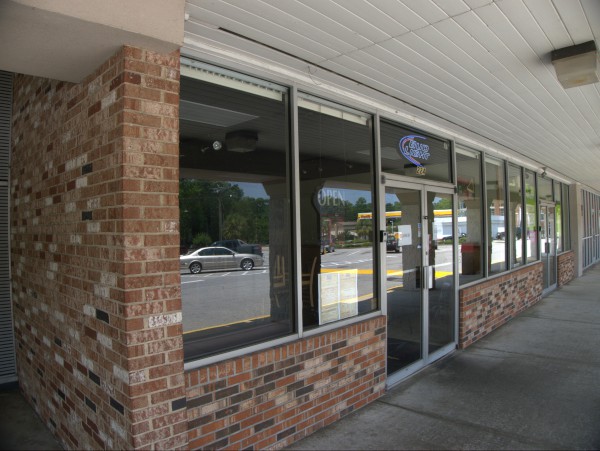 Zeus Pizza was the follow-on operation to Tony's Pizza in Parkland Plaza, using in fact a good bit of the same signage and interior setup.
As you can see from these pictures, the restaurant was a long narrow space. I think it might have benefited from more window tables, but the one time I ate there, I found it pleasant enough. As I recall, I had the stuffed shells with garlic bread, and it was perfectly fine. At that time, the restaurant had a cloth sign for "Zeus" hung over the "Tony's" lettering, as you can see in commenter Andrew's photos at the Tony's link above. I presume that if they had made it over the initial hump, they would have eventually gotten permanent letters over the marquee.
I'm not exactly sure when they closed -- The April issue of Skirt magazine is still in the inside rack, but that may be bi-monthly. I'm going to say it was probably at the end of May giving them about an 8 or 9 month run.
(Hat tip to commenter badger)
UPDATE 1 August 2012: Zeus is open again. See the comments for details, but here is the website.
UPDATE 4 October 2012: As mentioned in the comments, Zeus is unfortunately closed again: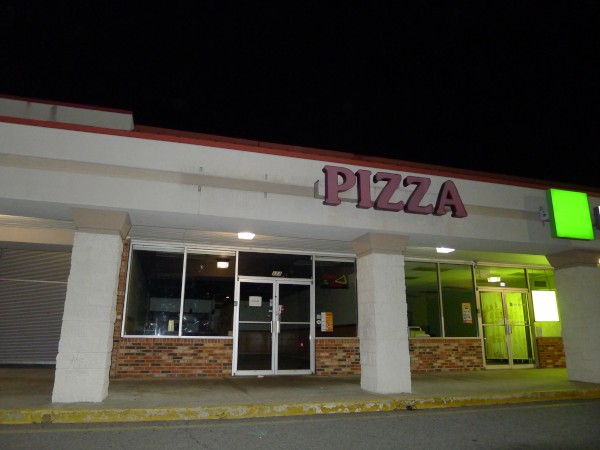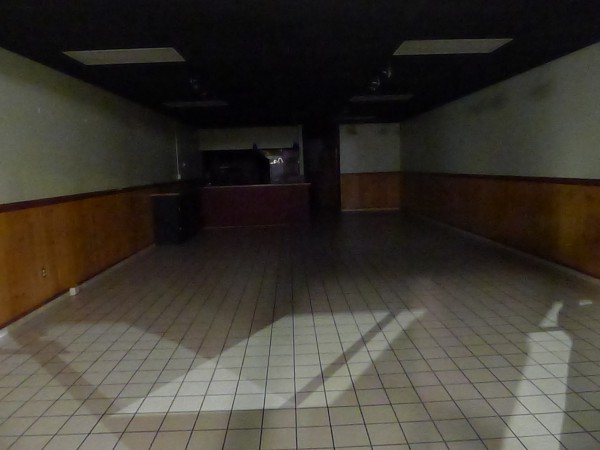 UPDATE 8 October 2014 -- Monterrey will be moving here from across Knox Abbott when their current building (bought by USC) is torn down: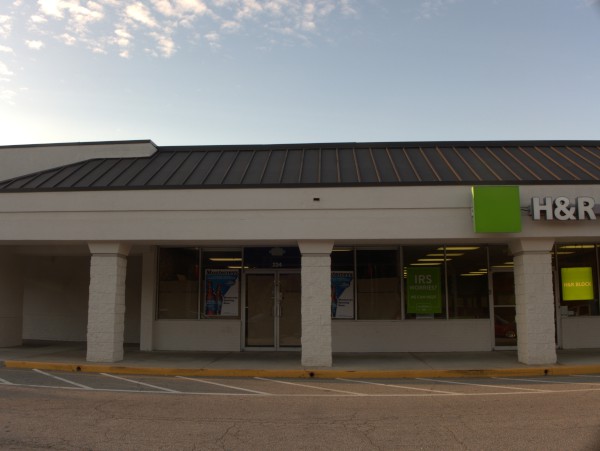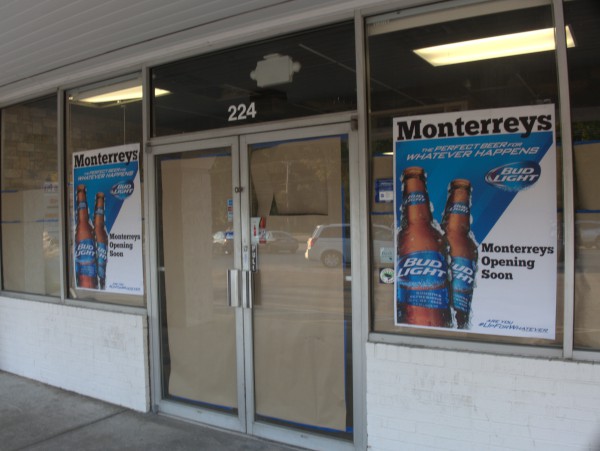 Posted at 1:20 am in Uncategorized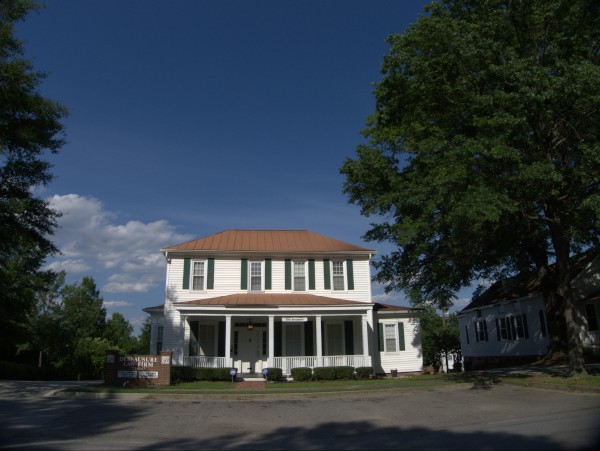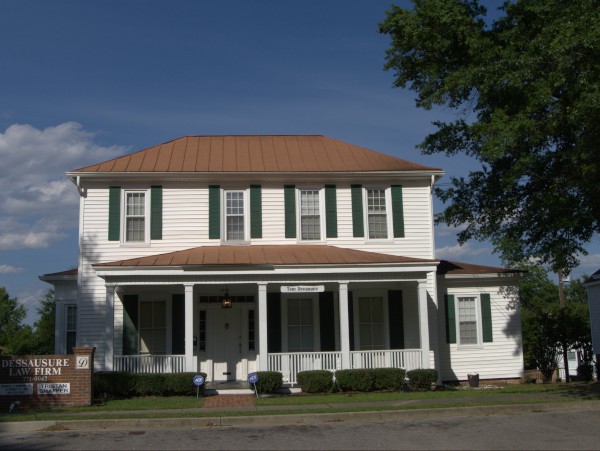 Cerino's was one of those places that opened and closed while I was living out of town. It was also located in such an odd place (a historic house well away form any other restaurants or retail) that I would always forget about it. I remember that I would be in town for the weekend, be driving around, see the place and think Oh yeah, I completely forgot about that -- I'll have to try it some time, and then promptly forgot it again.
I'm not sure when the place closed, I know it's listed in the Feburary 1997 phonebook, but not in the February 2008 one. Currently the building is a law office.
(Hat tips to commenters Robert Sproul & badger)
Posted at 12:14 am in Uncategorized
Posted at 12:56 am in Uncategorized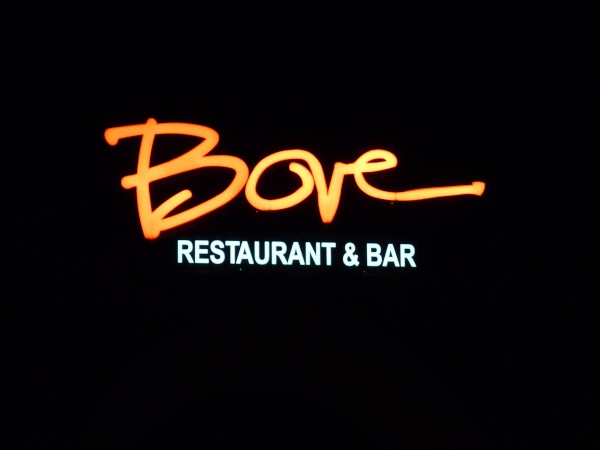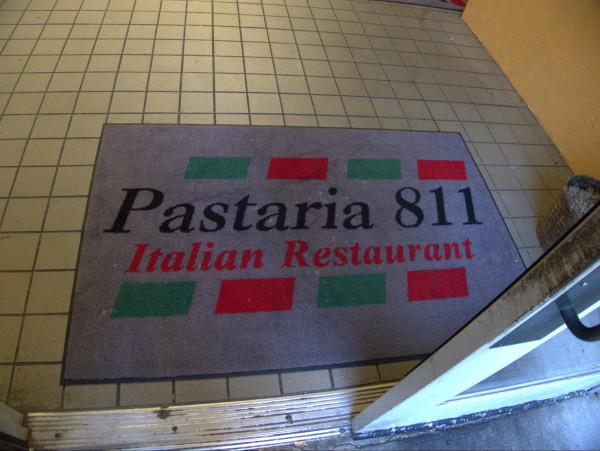 I never went to Bove as my impression of it was always that it was too tony a spot for me to be a regular. It was the type of place that had named chefs and a deep wine selection.
Some time last year, it occurred to me that I never saw any cars there, and I stopped to take a look. There was no indication whatsoever that the place was closed, in fact there was what seemed to be a unique-for-the-day menu posted on the door and all the fixtures were in place. However, that menu never changed, and now that I was paying attention, there were no cars ever.
Bove was on US-17 in Pawleys Island, just north of the Sonic and south of the new Fresh Market. A few miles north on 17 in Litchfield Beach is an office complex and small mall called The Exchange.
My memory is that The Exchange was built in the late 1970s or early 1980s as a very upscale place. I particularly remember that on the north side of the gallery, just above where the tourism office now is (if indeed *that* is still there..) there was a specialty cheese shop, with all sorts of exotic cheeses that you could not (then) find in a typical grocery. There were also jewelers and upscale clothing botiques as well as some art galleries. Well -- it was simply a place that the Grand Strand was not ready for. First, I doubt they truly realized how seasonal the market was -- just because things looked good in June and July didn't mean that you would see customer-one in October, and second, that's not the kind of crowd that came to the beach in those days. Certainly now there are a bunch of well off retirees, but people toting a load of kids to the beach and Pavilion weren't going to have the time or inclination to peruse fancy cheeses -- essentially what happened is that every original tenant went bust over a very short period of time.
The second incarnation of the place was as an art mall. There were several galleries, one of which was very good and stayed many years and others which came and went. There were also spaces for painting classes and exibits and a couple of artist studios.
During this phase one of the long term tenants, The Coffee & Chocolate House opened. I never could understand how they subsisted on the meager foot traffic, but finally decided that mostly the place was a work area for their catering which seemed to carry them (and as far as I know they are still there).
The other long term non-art tenant was Pastaria 811. They were in a back slot which had originally (during the inital incarnation of The Exchange) been some sort of deli, and were a very good Italian restaurant. In fact, I would say they have the best bread on the Grand Strand, and one of the best pizzas in South Carolina (curiously, the other best pizza in SC is now less than a mile removed). In addition, the salads and pasta dishes like "stuffed shells" were quite good as well.
I should probably have tried to cut down the number of pictures of the place that are below after the break, but I'm a little sentimental about it as I ate there with both my mother and father.
As the years passed I ate there less frequently because my hours gradually shifted to the point I would go out to lunch at 3:00, and the Pastaria is one of those places that closes between lunch (ends at 2:30) and dinner (starts at 4:00), but still I would catch pizza there every now and then.
A year or two ago they did a major expansion, opening a new dining room area in what had been part of the Chocolate & Coffee House space (in the meantime, the good art gallery had moved in with the Coffee house), so I was very surprised, after they went to that expense, to hear that they were moving. I can only figure that 1) The Exchange was continuing to implode and they feared for its future stability and 2) The opportunity to get a building directly on US-17 that was already outfitted as a restaurant was too good a deal to pass up.
At any rate, they started moving into the old Bove space in January, and are now up and running. I went by recently, and the bread, stuffed shells and pizza are just as good from the new kitchen as the old.
Posted at 1:09 am in Uncategorized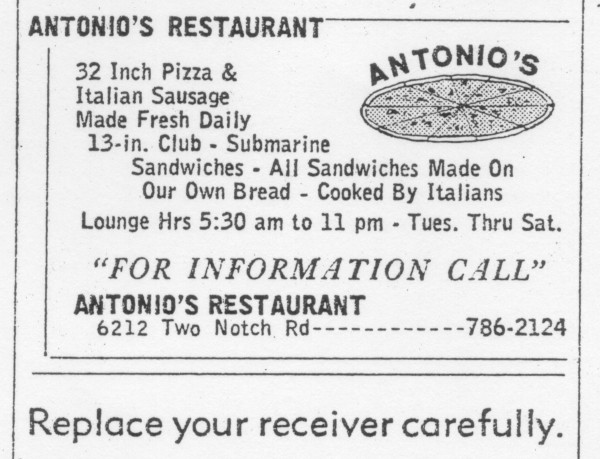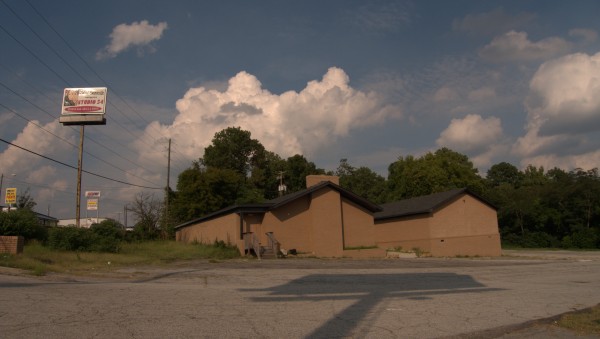 I don't actually remember this place as an Italian restaurant, but apparently in 1974 it was one. Pizza was still a pretty exotic food to me then, but was one I liked, and I would have expected to remember a pizza restaurant in the Dentsville area. I certainly knew about the Pizza Hut on Two Notch more or less where the O'Reily's Auto Parts near Best Buy now is, and about Shakey's on Parklane Road. A 32-inch pizza sounds rather overwhelming, but the sandwiches sound quite good.
After Antonio's, it was a number of night-clubs and strip-clubs. By 1997, it was operating as L B Dynasty and got in trouble with the Department of Revenue leading to a 45 day suspension of the club mini-bottle license. Whether because of that, or for some other reason, it later became Studio 54, and was that until quite recently, I think (at any rate, the sign is still there). Despite that, it has been at least one other club, Club Gemeni before it's current incarnation as Club Ego
UPDATE 4 September 2011: After being several other things, it's now Laguna Sports Bar