Archive for the 'barber' tag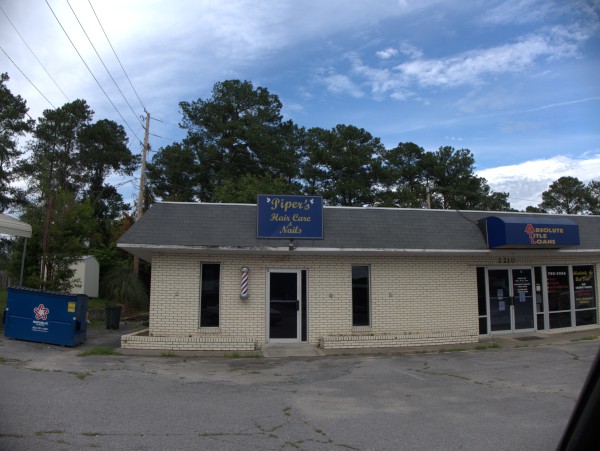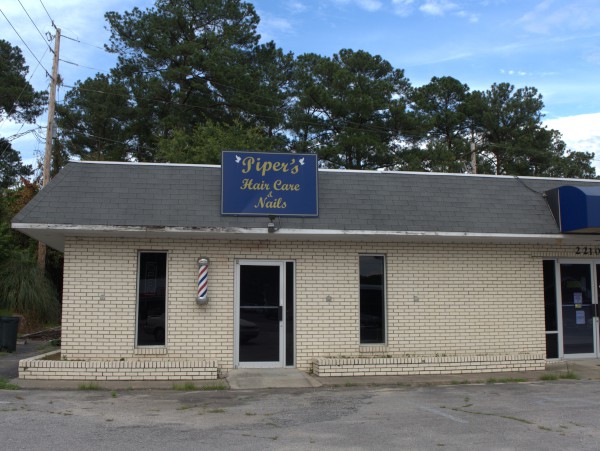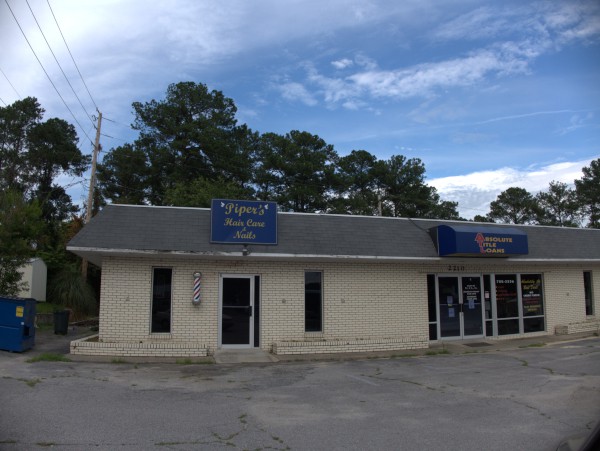 This little Barber & hair and nail salon sits in a strip mall almost at the intersection Decker and Faraway.
I like those old style spinning barber poles, though you never actually seem them spin anymore.
UPDATE 15 September 2021: Adding tags & map icon.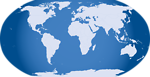 Posted at 11:08 pm in Uncategorized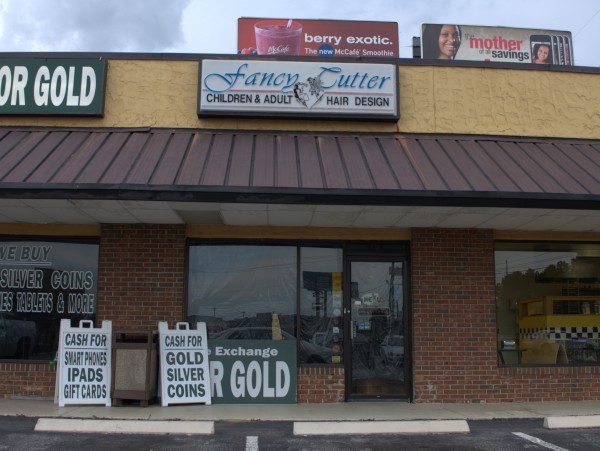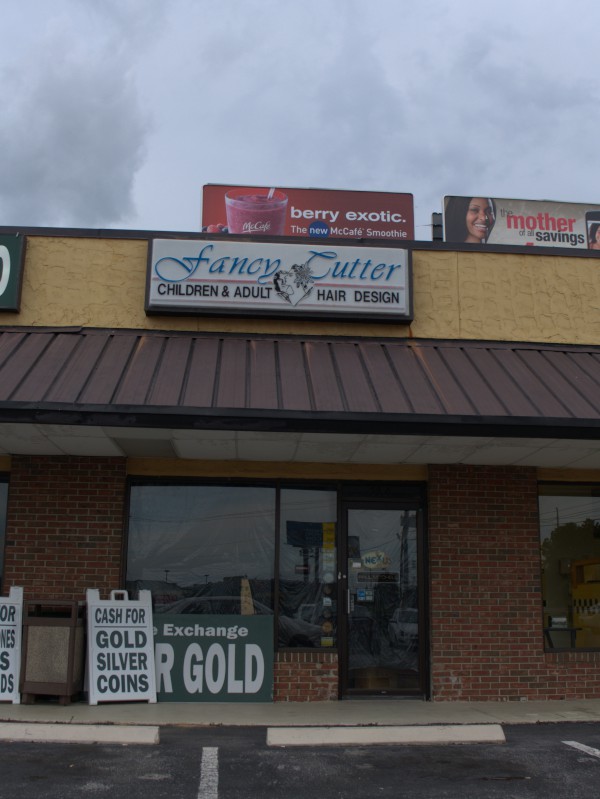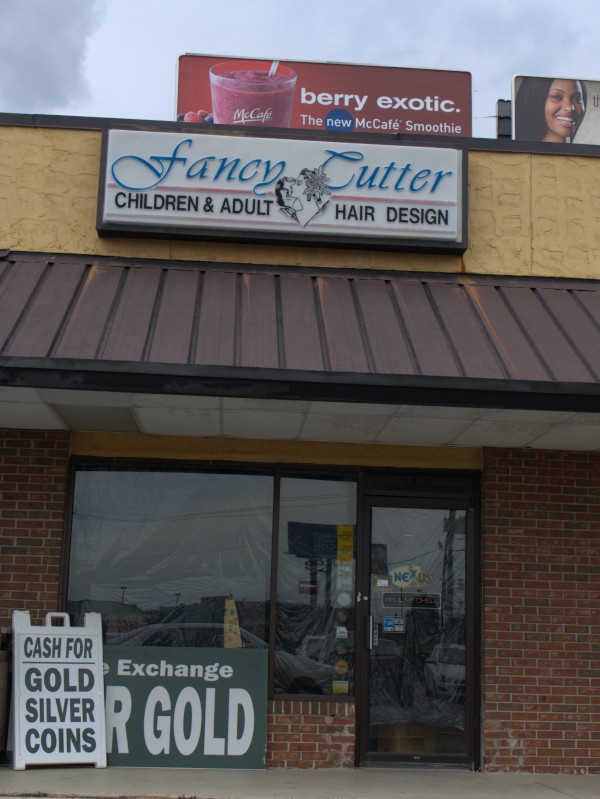 Today we're back in Quail Valley Plaza for a hair styling storefront.
Just looking at the logo, it seems that more drama than styling is going on: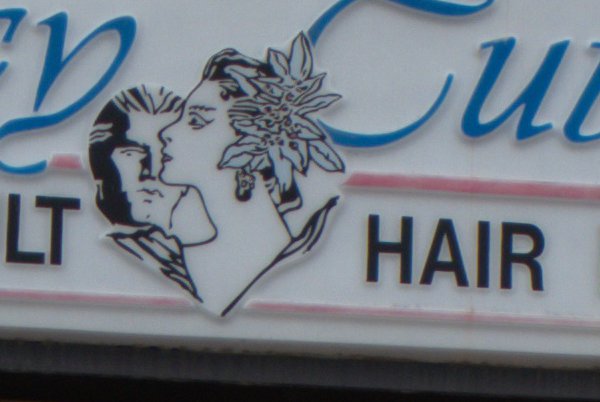 Posted at 10:54 pm in Uncategorized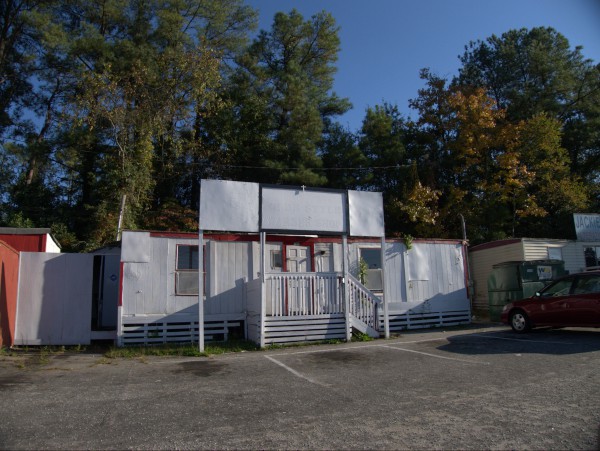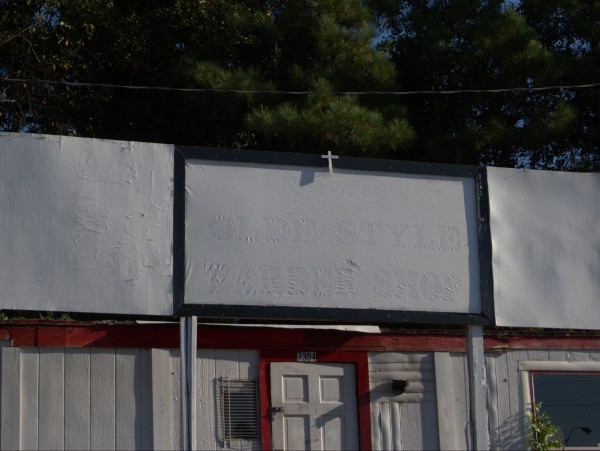 There is an interesting little strip mall on Two Notch Road in Dentsville just east of the intersection with Decker Boulevard.
Somewhat like the old Boardwalk Plaza on Bush River Road, this strip is made up of trailers and prefab utility buildings rather than permanent structures. In the case of Boardwalk it was because they always thought new I-26 construction would interfere with the space. In this case, I don't know the reason, but I've always assumed that building codes (and perhaps good construction methods in themselves) don't allow permanent buildings to be built so close to the elevated railbed which carries trains up to the trestle over Decker Boulevard.
At any rate, for whatever the reason, this trailer housed a barber shop for many years. I actually went there three or four times over the years when I would really need a cut, and missed the hours at my regular barbers'.
Although the sign doesn't mention it, the old phonebook listings make clear that you could learn your trade there as well as getting your hair cut.
Posted at 12:01 am in Uncategorized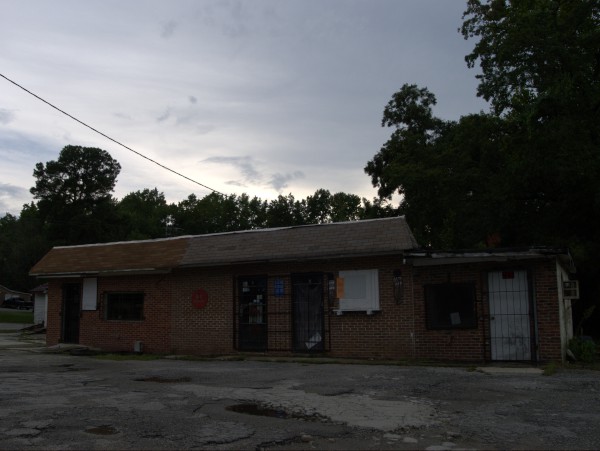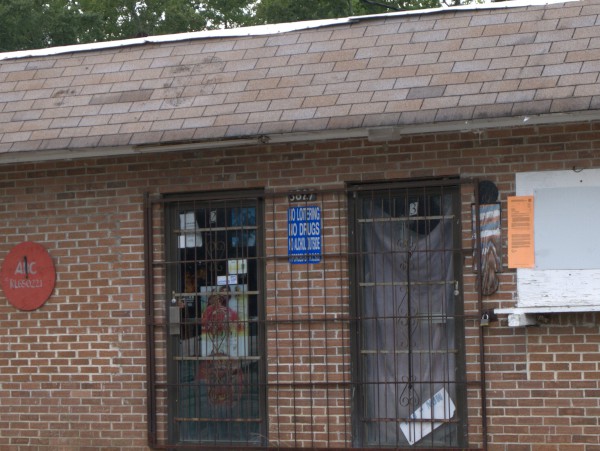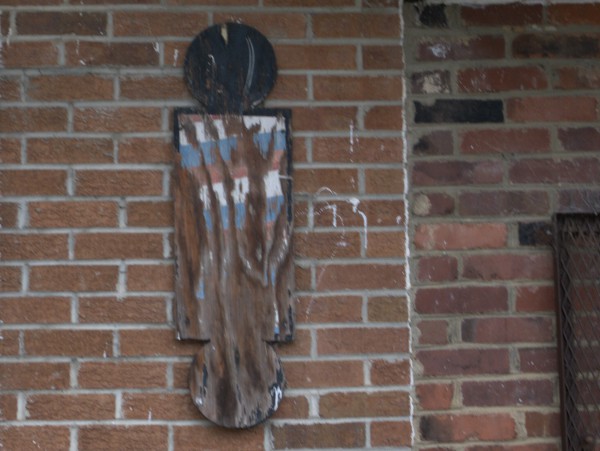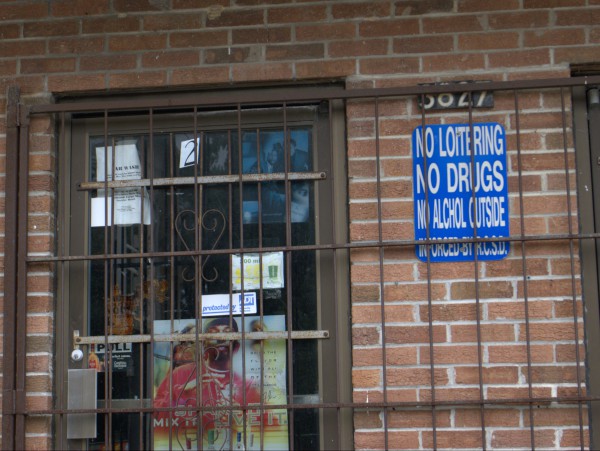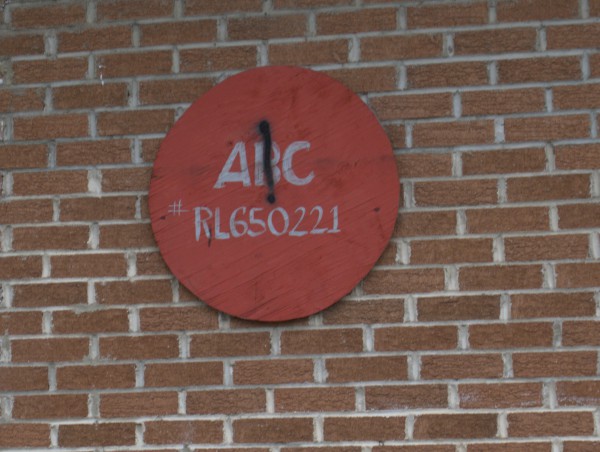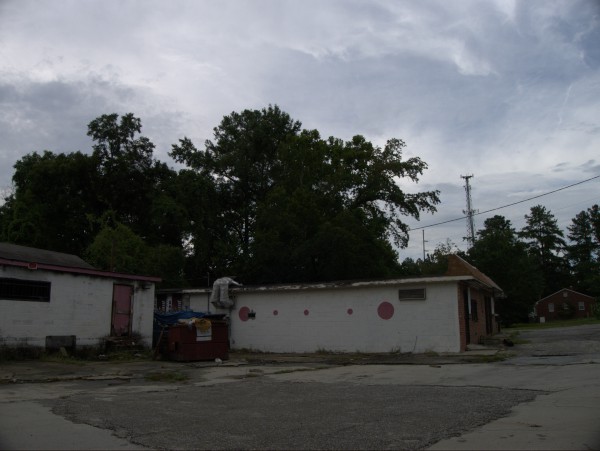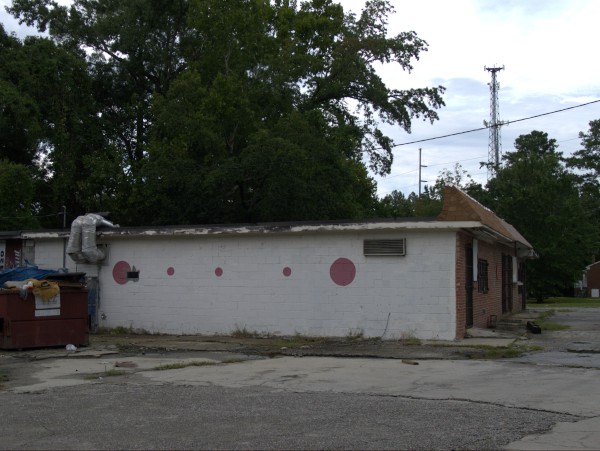 This little three suite building on Farrow Road just past SC-277 (headed away from town) was the home of the Short Stop Barber Shop & Hair Styling barber shop and salon on the right side of the building, and Dessie Short Stop III convenience store on the left side of the building and an ABC store in between.
You can still see where the barber pole was mounted on the wall, but the shop closed sometime before the February 2007 phonebook. There is a large gap in the books I have at home, but I can say that it *was* listed in the February 1997 book.
The convience store is not listed in any of my phonebooks, so apparently it went into operation after the Feb 1997 book and closed before the Feb 2007 one. (There is still another Dessie Short Stop at another location). This does not quite jibe with the Richland County business license list, which lists the place as holding business licenses as a convenience store in both 2008 and 2009 although it is consistent with the Columbia Star report of an application for a beer and wine permit in September 2006.
I don't have any information on the Red Dot ABC store in suite 2.
Posted at 12:38 am in Uncategorized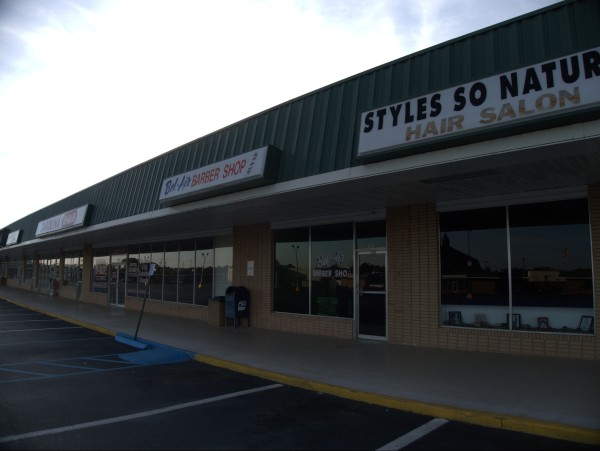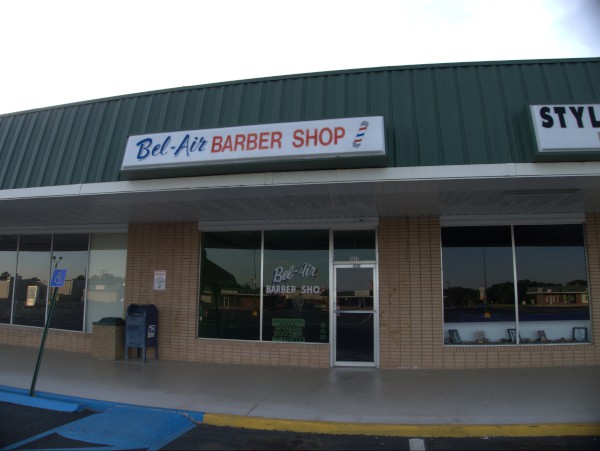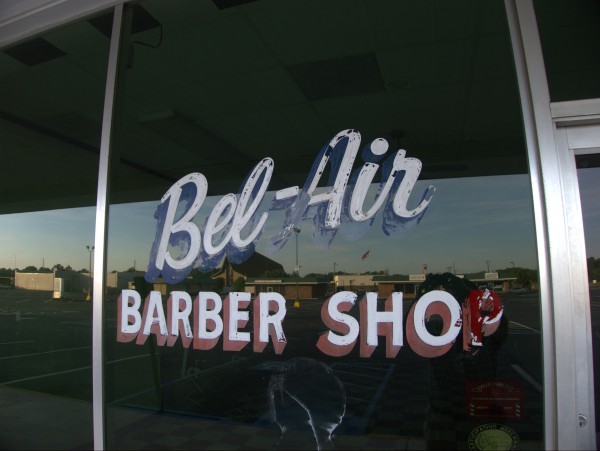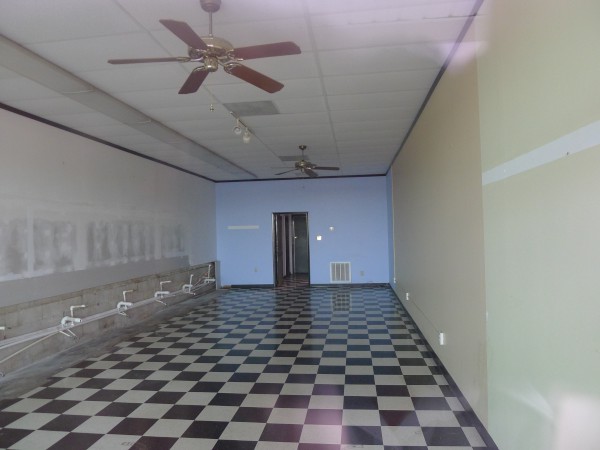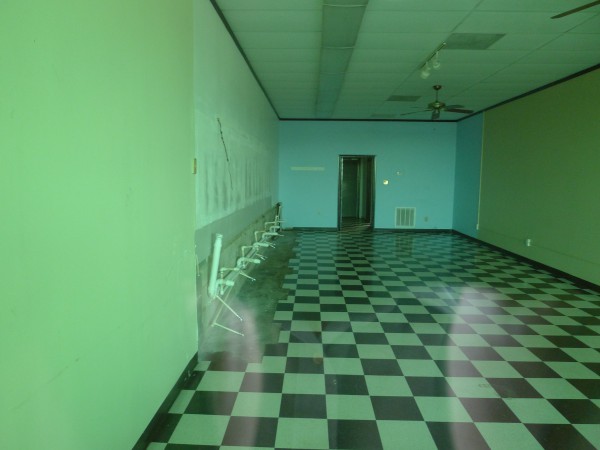 Commenter ED points out that the Bel-Air Barber Shop, a Boozer Shopping Center institution, has closed after 40 years. The old style places certainly seem to be closing faster than new ones are springing up. And of course it's depressing to note as well that if this place was 40 years old -- it is a lot *newer* than the places I started getting my hair cut..
(Hat tip to commenter ED)
Posted at 12:00 am in Uncategorized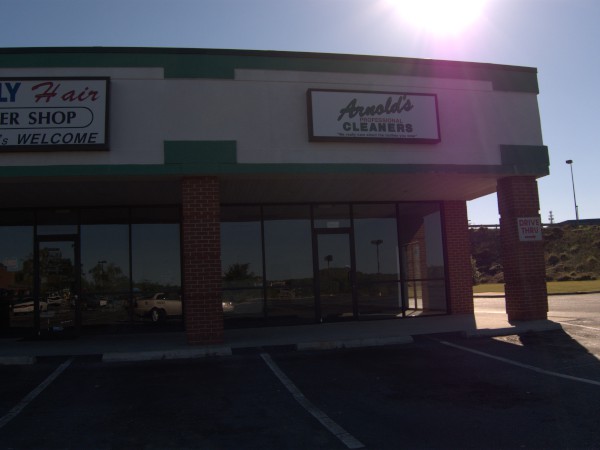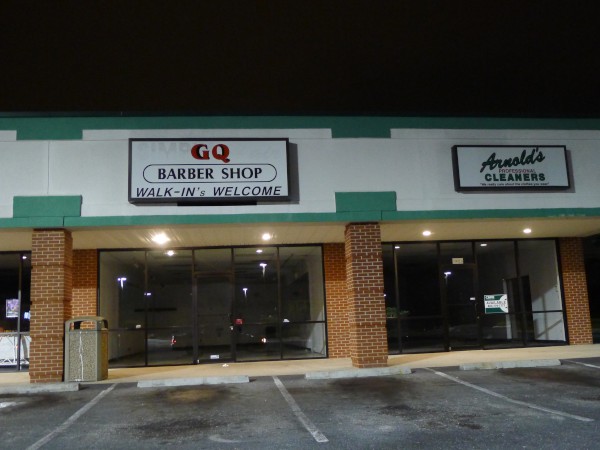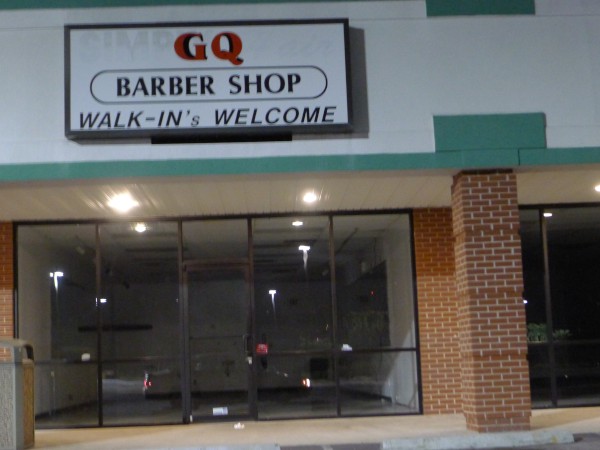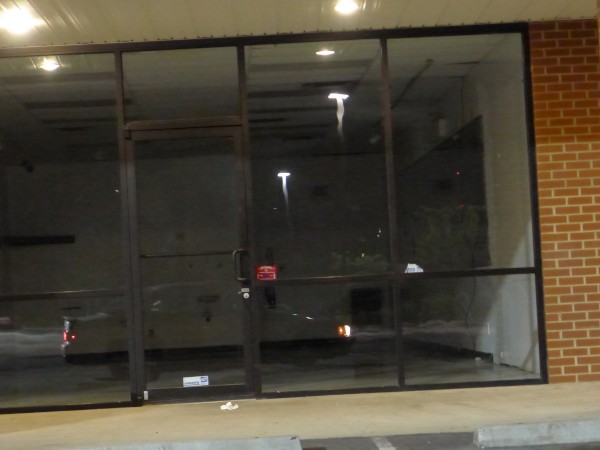 When I noticed this empty slot in the Food Lion plaza on Two Notch the other night, my first thought was that GQ Barber Shop had closed, but on checking the closing I did for Arnold's Professional Cleaners last year, I see that at that time, the shop was called Simply Hair Barber Shop, and in fact Simply Hair is listed in this year's (February 2012) phonebook, so it would appear that GQ is going in rather than out. (Given that there is no "opening soon" sign, I could be wrong and GQ might have gone in and out very quickly).
Note that GQ mostly re-uses the Simply Hair sign.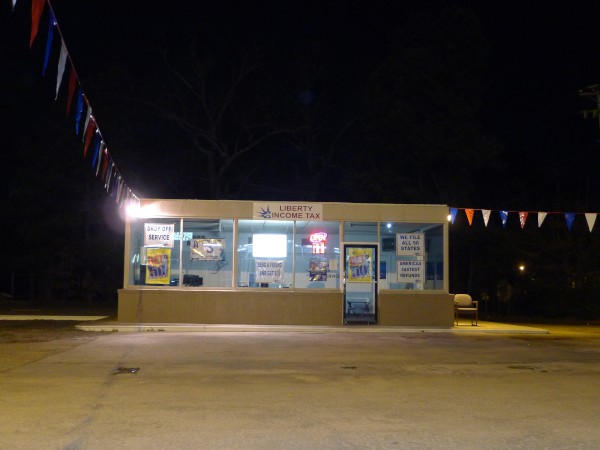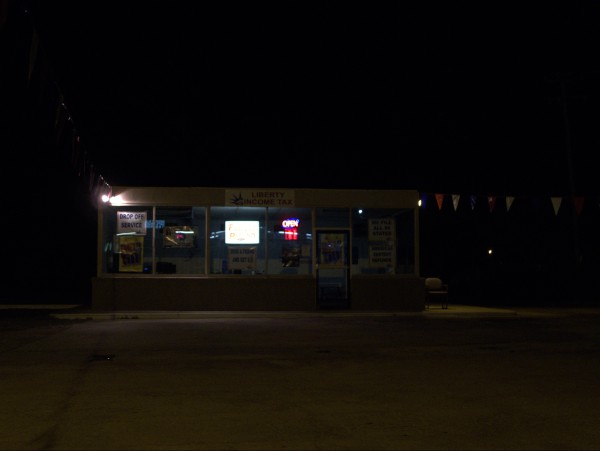 Interestingly, I cannot find this barber shop, on Percival Road between Decker Boulevard and Forest Drive, in any of my phonebooks. It does show up in google, but it's neither in the BellSouth white pages nor the BellSouth yellow pages. Commenter Sidney says it was there for 8 years until it ran into financial difficulties in January.
At any rate, judging by the current tenant, you can still get a severe haircut there!
(Hat tip to commenter Sidney)
UPDATE 11 June 2020: Add map icon.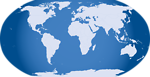 Posted at 11:01 pm in Uncategorized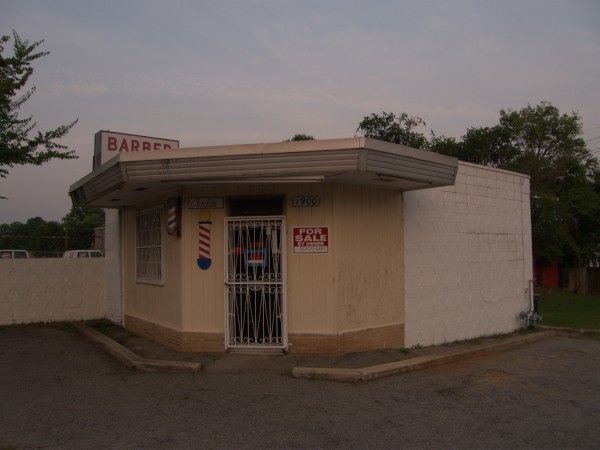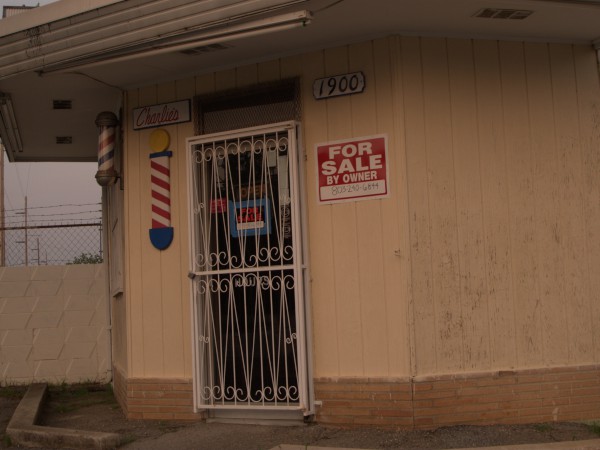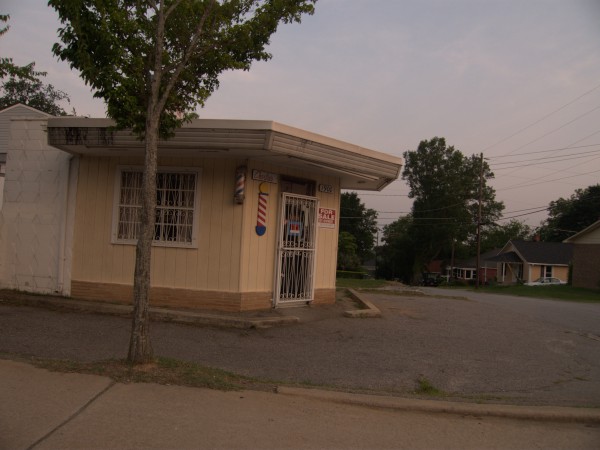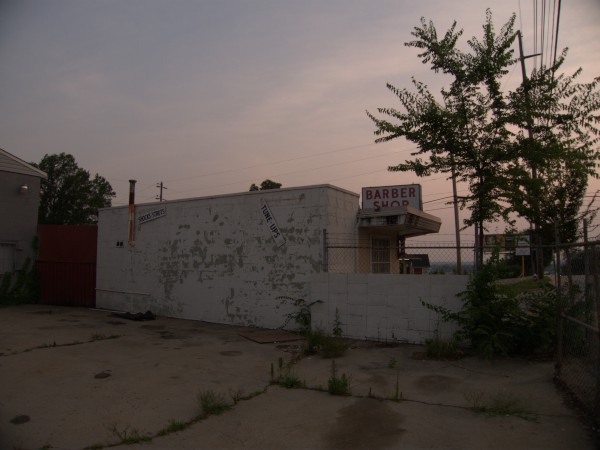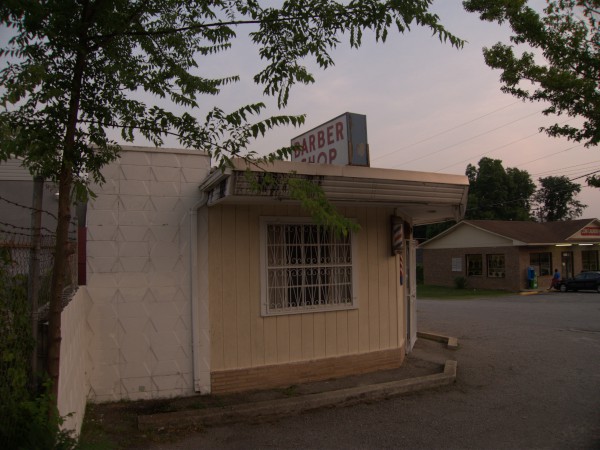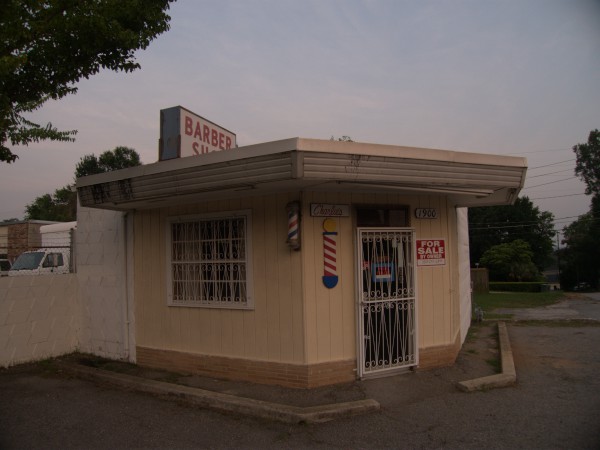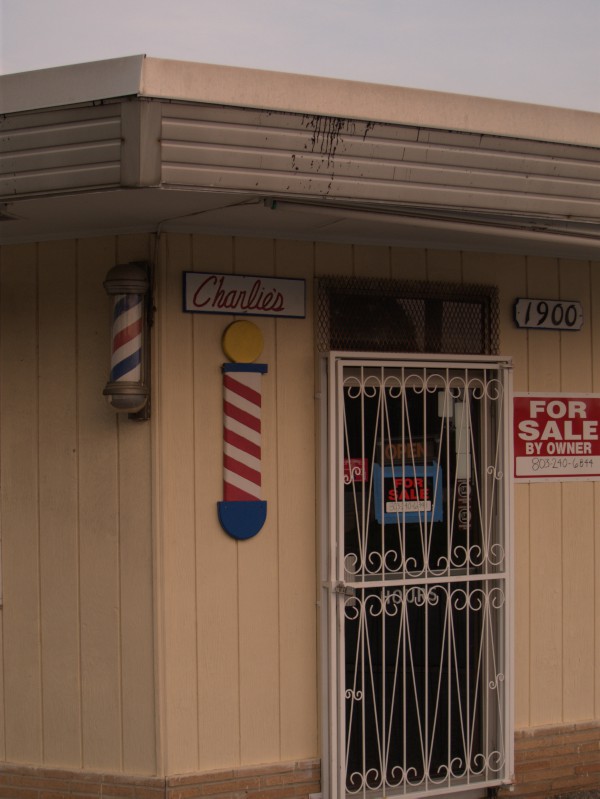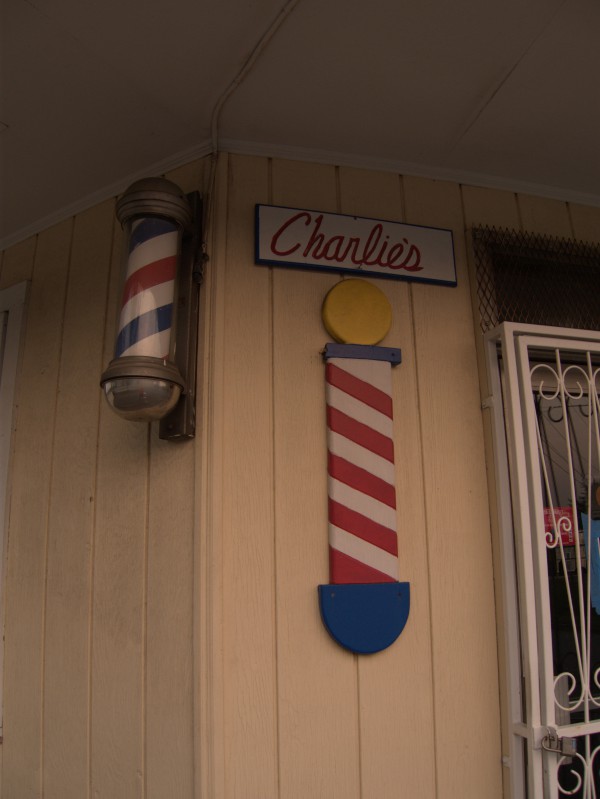 I noticed this old-school barber shop on Rosewood a few months ago as I was headed down towards Assembly. It looks like it has that kind of electrical, revolving, barber pole that you used to see quite a bit, but hardly at all nowdays.
I'm just guessing at a 2010 closing date, but I think it would have caught my eye before if it had been much longer than that.
UPDATE 11 July 2014 -- It's now Pelican's SnoBalls snow cone shop: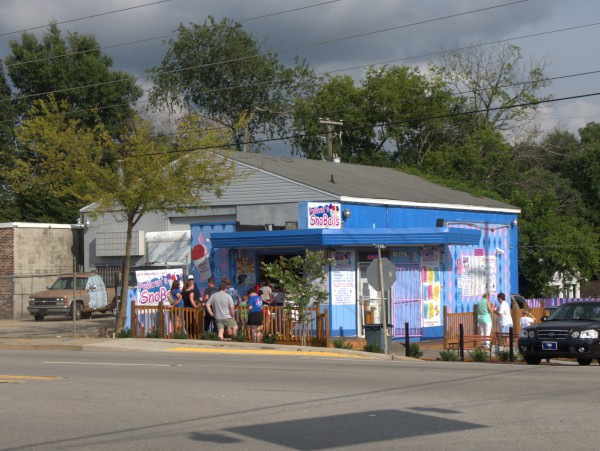 Posted at 2:37 am in Uncategorized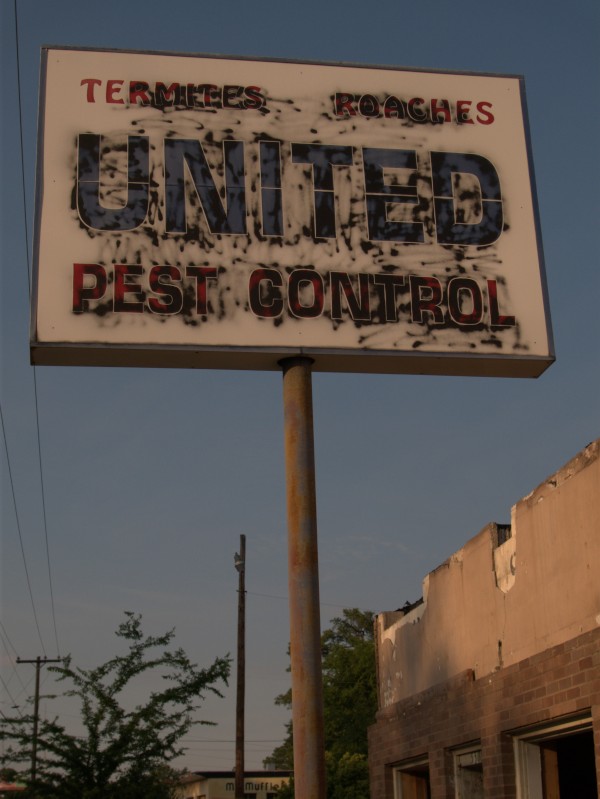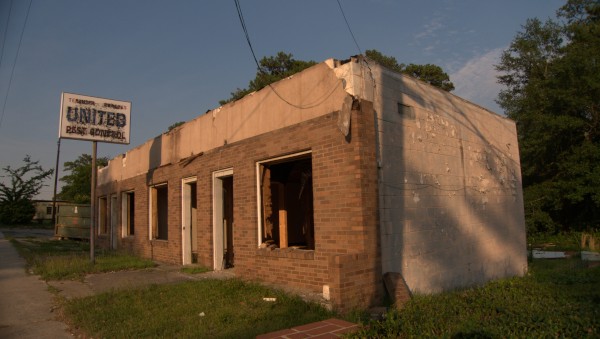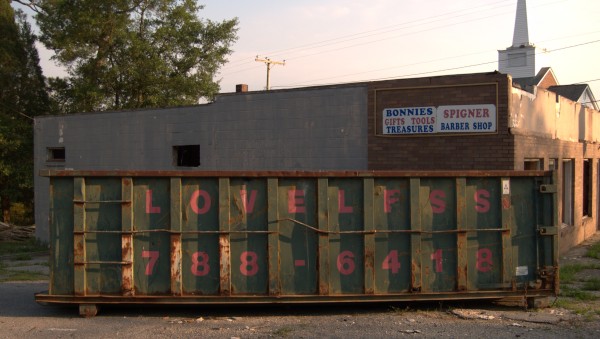 Curiously enough, just as I started to write this post, a palmetto bug (or as I like to call them, our state bird) landed on my sleve and freaked me way the heck out. To make matters worse, I was barefoot, and didn't have stomping gear immediately available. Nonetheless, I can report a confirmed kill, and it's still better than the time I woke up with one nestled in my palm..
This building sits just up the hill from Bayview Baptist Church and across the access alley to the defunct Few Acres trailer park from the old Mr. Muffler at Two Notch and Pinestraw.
The whole corner is potentially valuable property, but whatever is going to happen to it seems to be taking its time. There usually seems to be some sort of truck activity at Few Acres, but nothing seems to get demolished. The same goes for the Mr. Muffler building, and indeed this building seems to be undergoing a gutting rather than a knockdown.
The business names are clear enough for the exterminator and barber shop to say what they were -- the third business, Bonnies Treasures is a little less specific: Gifts & Tools?. At any rate, I think it has been many years since any of these operations were in business. Google, in fact, pulls up very little for "5308 Two Notch": just the barber shop and a late 2006 delinquient property notice from The Columbia Star.
Whatever the fate of the various businesses, the building itself seems very solidly built, and I hope it is, in fact, refurbished rather than torn the rest of the way down.
Posted at 5:55 pm in Uncategorized