Archive for the 'Arcadia Lakes' tag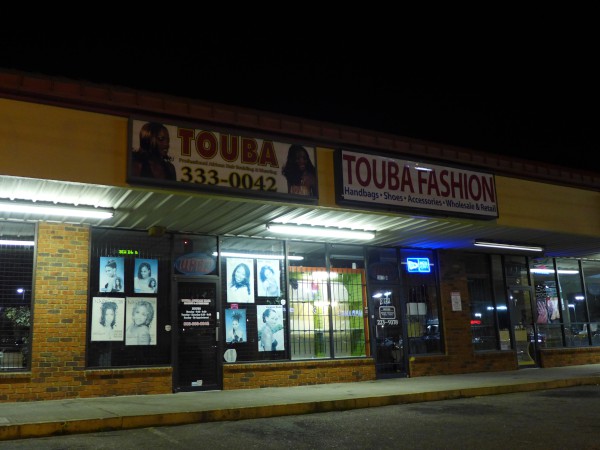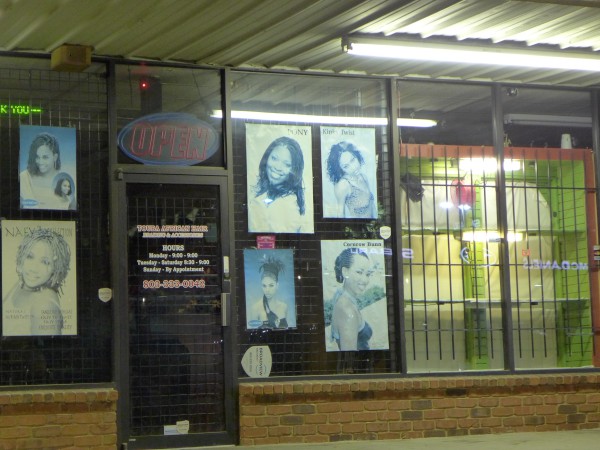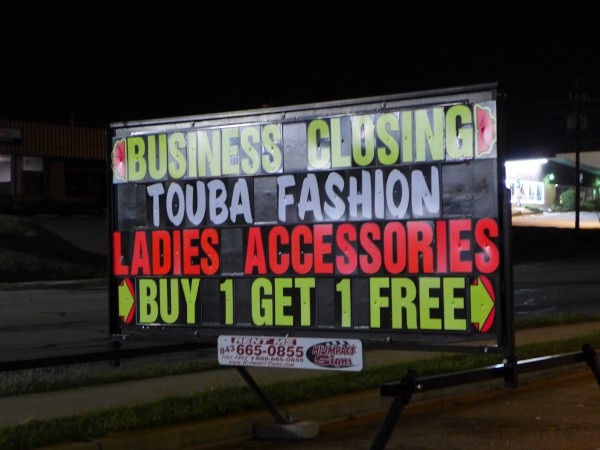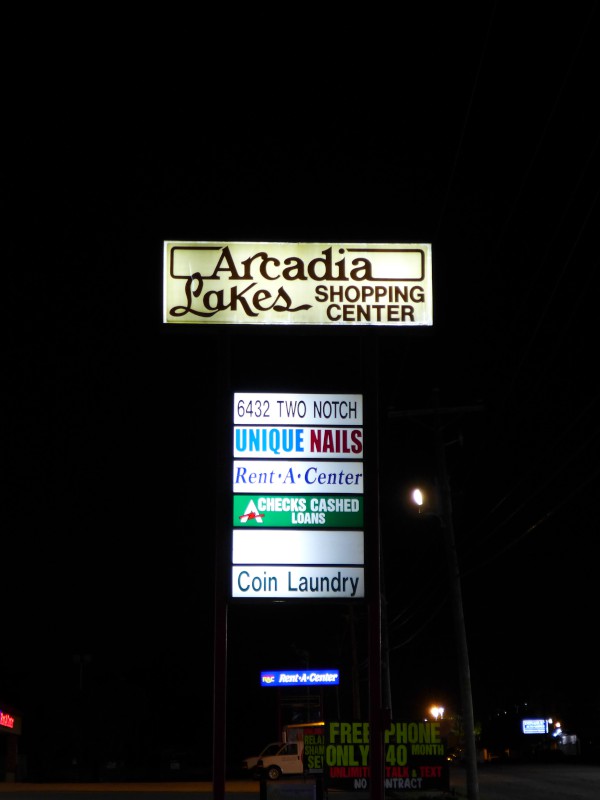 As I was driving Two Notch last night I noticed the roadside sign announcing the imminent closing of this fashion and hair braiding operation in the Arcadia Lakes Shopping Center. Looks like they are having a pretty good sale.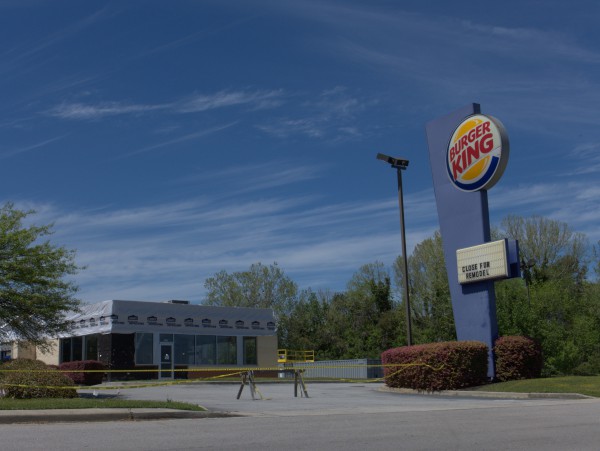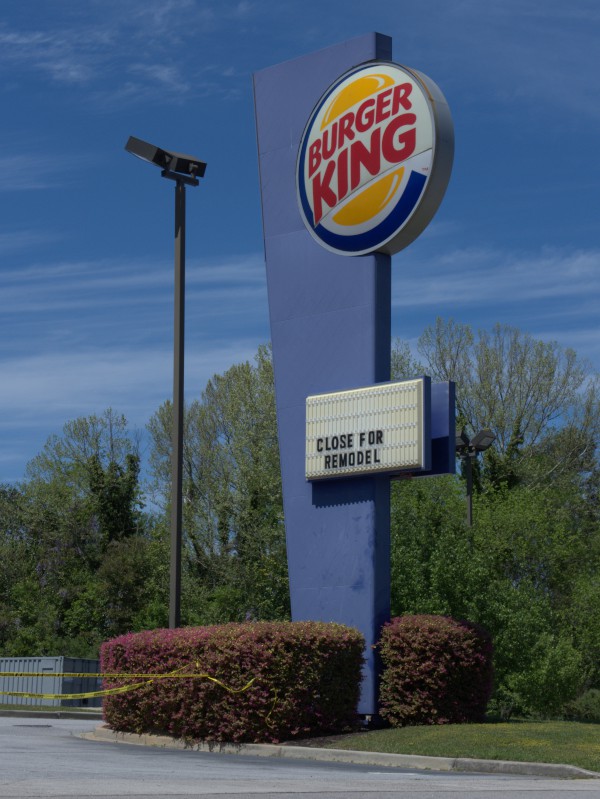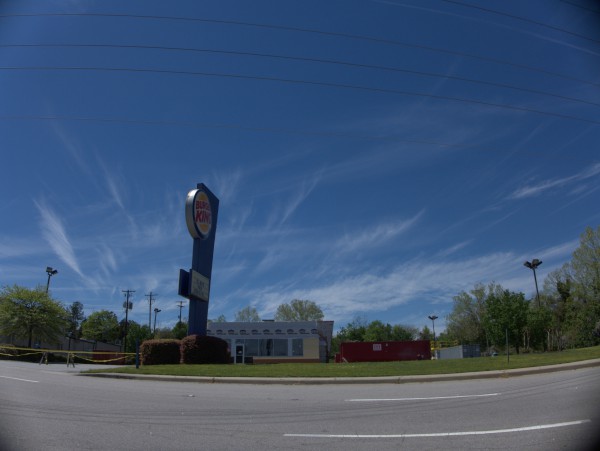 This Burger King, between Roper Pond and the defunct bank on Trenholm Road, is the latest Columbia BK to close down for remodeling. They seem to be cranking through these upfits pretty expeditiously, so I wouldn't expect it to be closed for more than a month or so.
(Hat tip to commenter Matt)
UPDATE 11 June 2013 -- Open again!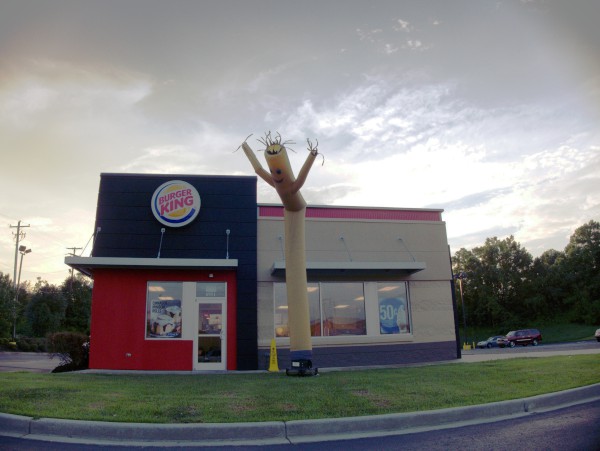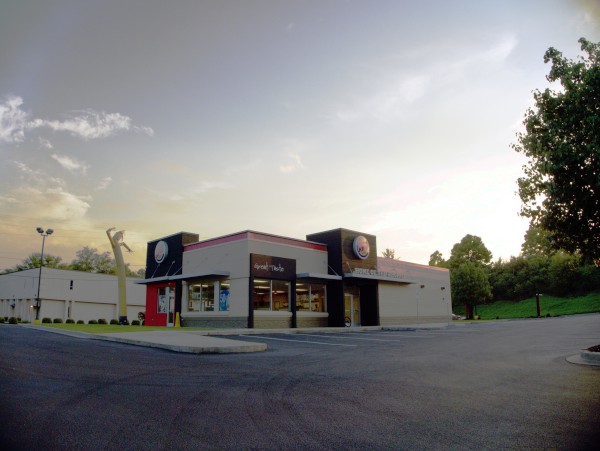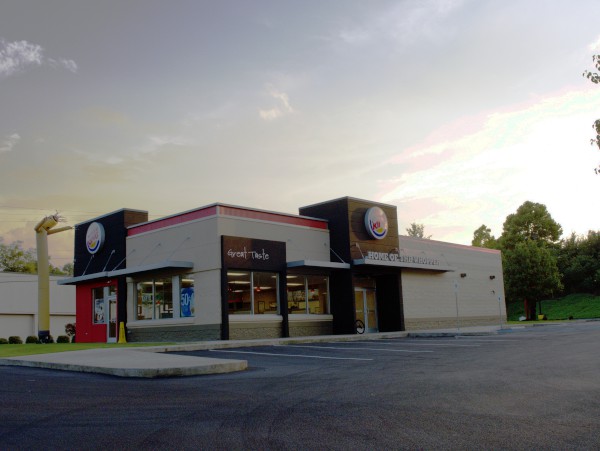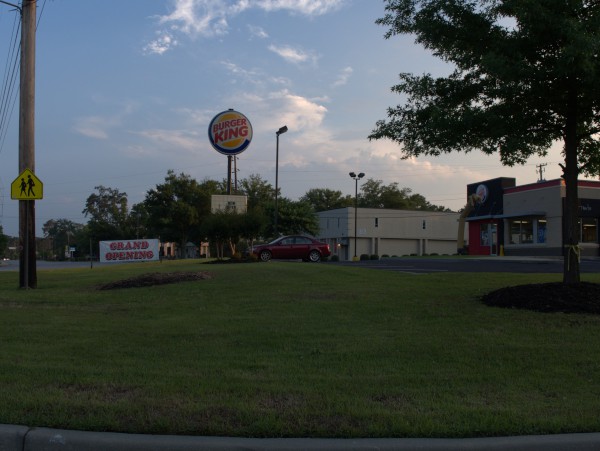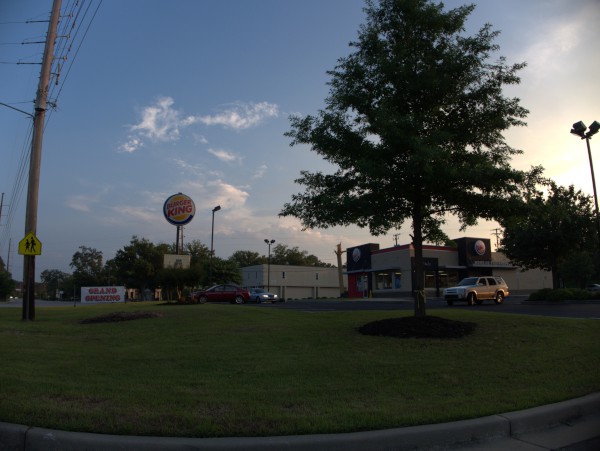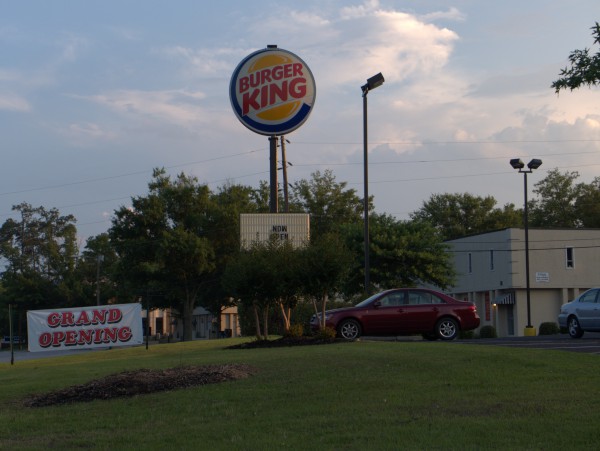 UDATE 22 April 2014: Changed the post title to add "open again".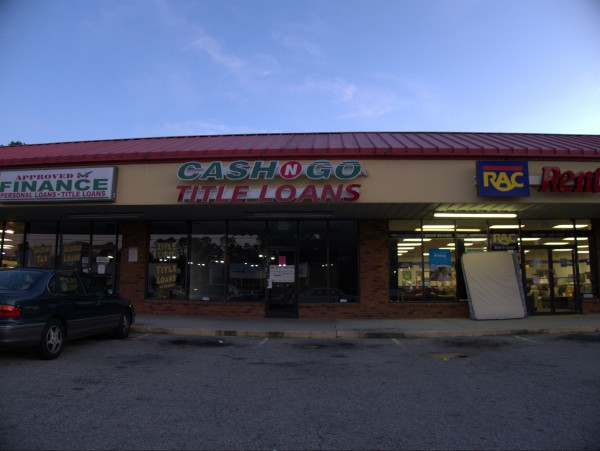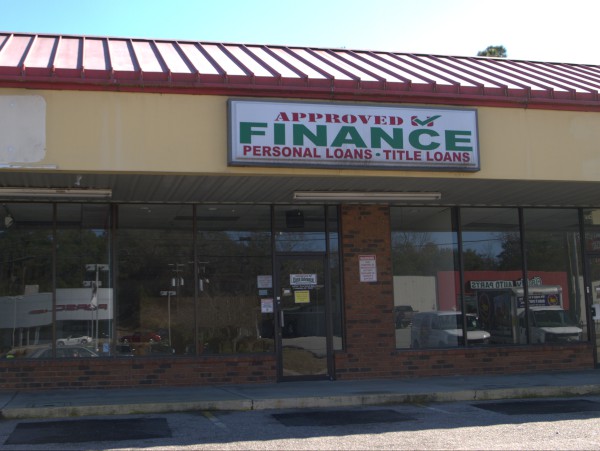 This long little strip mall on Two Notch between the mall and Arcadia Lakes Drive has had more than its share of little storefront finance offices. I know of at least three, though they probably did not all operate at the same time. This one seems to have closed up shop about a year after its suite-mate, Cash N Go moved out.
Posted at 12:58 am in Uncategorized
8 July 2010: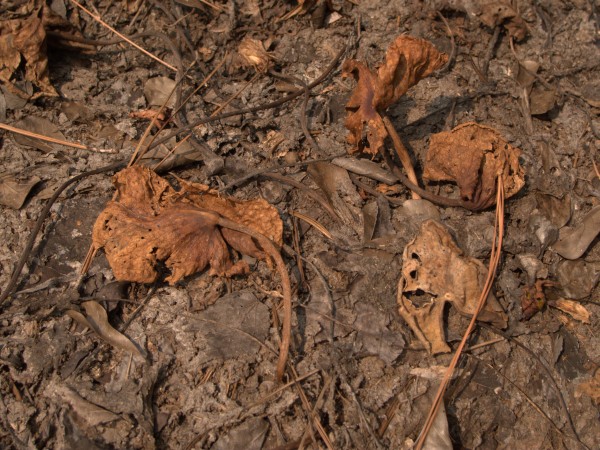 13 May 2010: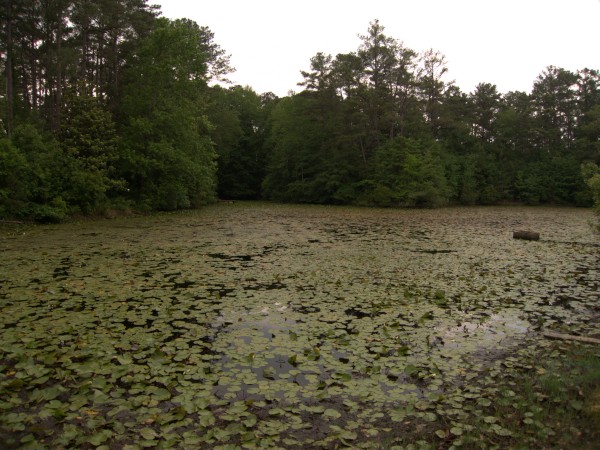 Well, it looks like the lily pond on Trenholm Road just up from the Arcadia Lakes town hall is gone.
This pond has been a pleasant sight from Trenholm for years, with its almost total cover of lily pads and an old rustic dock on the far side. In the last year or so, it has also been the source of some controversy. It seems a developer has bought the property and wants to build apartments on it. That will require a catchment basin, so he planned to dredge the existing pond to the necessary depth. Since lily pads need shallow water, that would have put paid to them. When word of the plan got out, he apparently was sued by a number of local residents to stop the dredging.
Personally, I'm of two minds about that. I hate to see the pond go, but I have some sympathy for a guy who thought he had jumped through all the hoops and then gets hit with unexpected legal trouble.
However, the really strange thing is that, at least according to The State, in the actual event, nobody seems to know why the water levels in the pond fell. Now, that report is from 15 May (just after I took my first pictures of the pond), so there may have been a determination since then, but that just strikes me as very odd.
The first day I was there, 13 May 2010, there was a guy in a john boat fooling with the concrete "stopper' for the pond. Given what I had read about the controversy, I just assumed he was there to "pull the plug", but perhaps he was simply trying to figure out what was going on. At any rate, on that day, I could see that the water levels were down from the norm by looking around the edges of the pond, and it just got worse every time I went back after that.
By 27 May, the water levels were low enough that you could walk to the "stopper", and on my final (so far) visit on 8 July, most of the pond was dry (except for a small watercourse leading to the stopper) and almost all of the lily pads were dead. At some point, the dock seems to have been partially torn down as well. The back area (where presumably the spring or stream enters the pond) is still very green, and I saw a heron walking around back there, but the front is totally gone.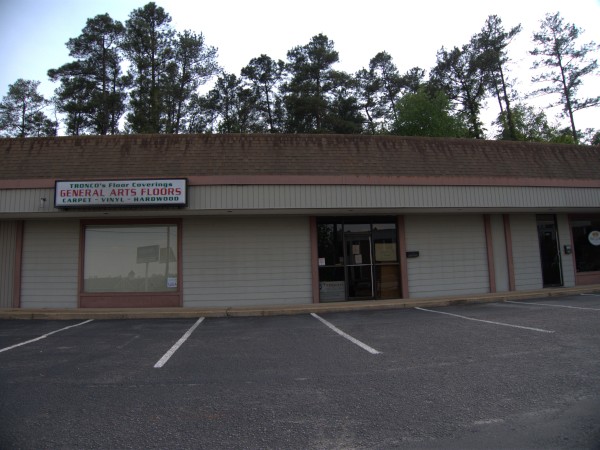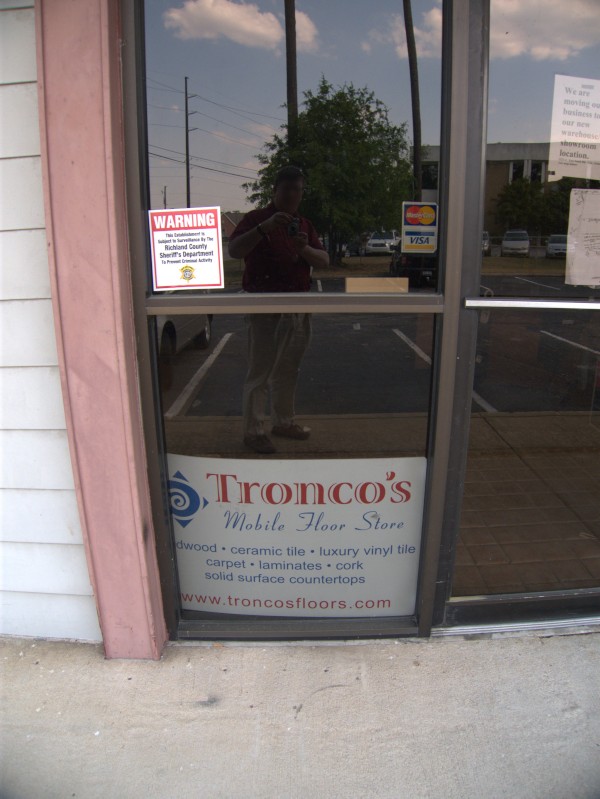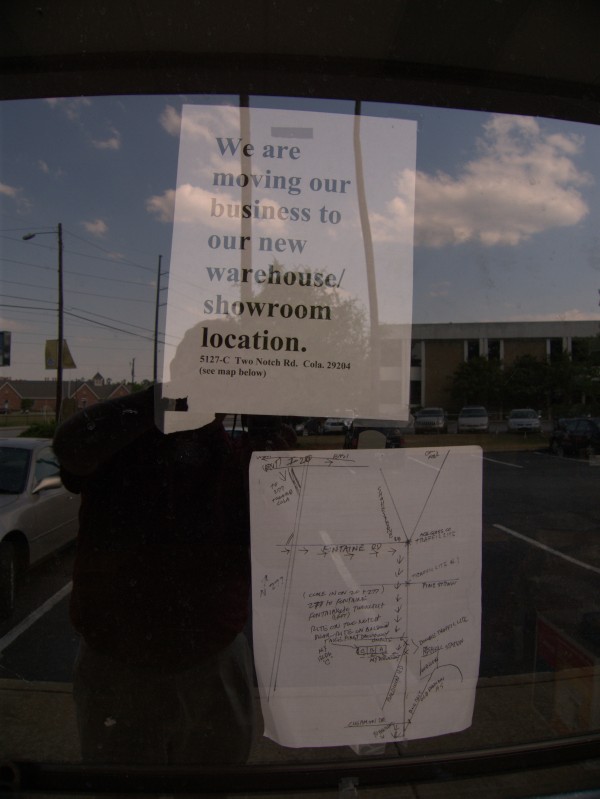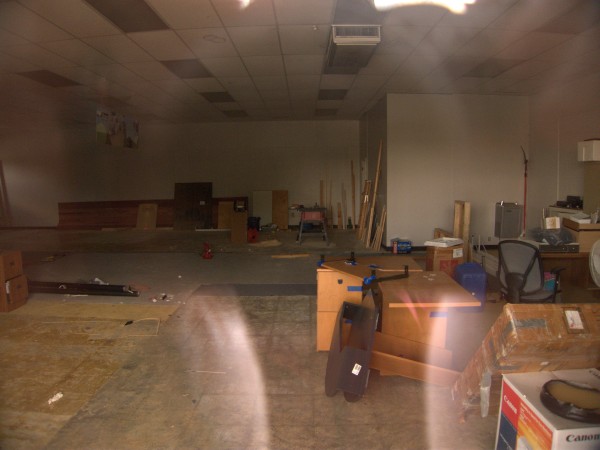 Tronco's General Arts Floors was in Arcadia Lakes in the office/retail plaza which is just behind (or in front of) the Arcadia Lakes lily pond which has been the subject of local controversy lately.
I'm pretty sure I've seen work by Tronco's and found it fine. I know I've seen their truck around for years. Their new location is 5127 Two Notch, which puts it pretty close to The Impulse Club, but I can't quite visualize it.
I have also wondered off and on over the years where the Arcadia Lakes town hall is. Turns out it is in this plaza.
UPDATE 2 November 2011 -- Here are some pictures of the back side of the store (with floor samples):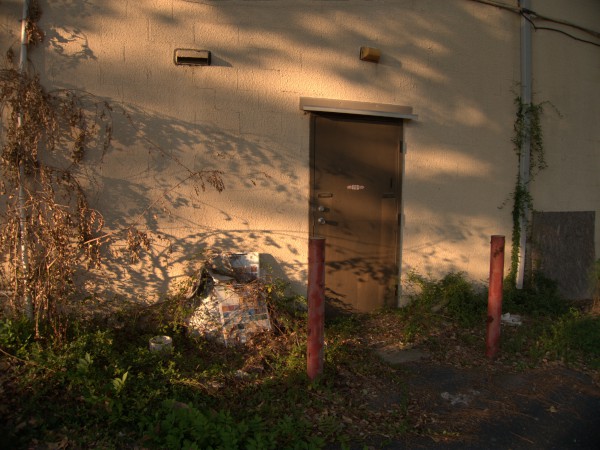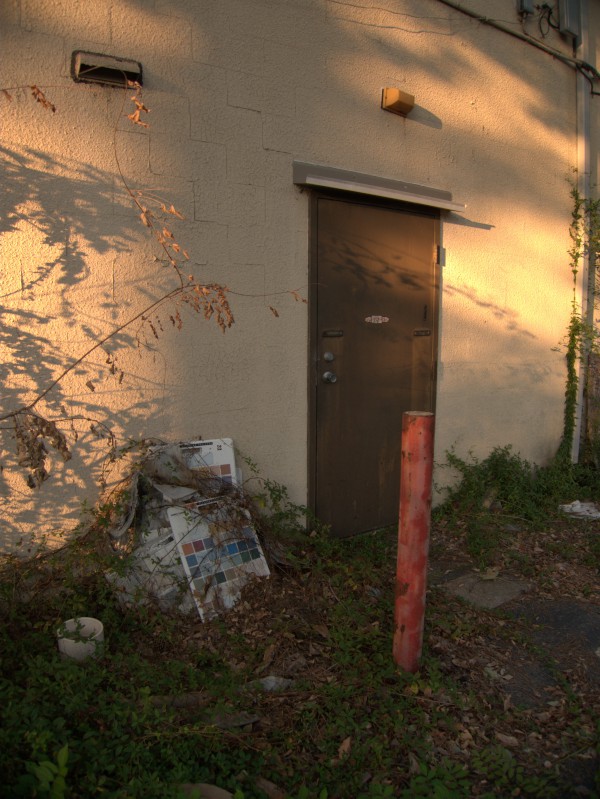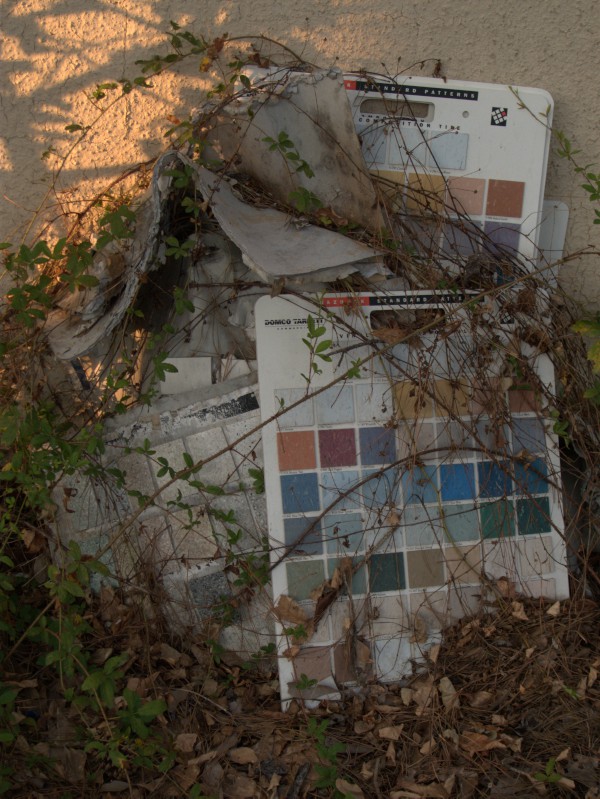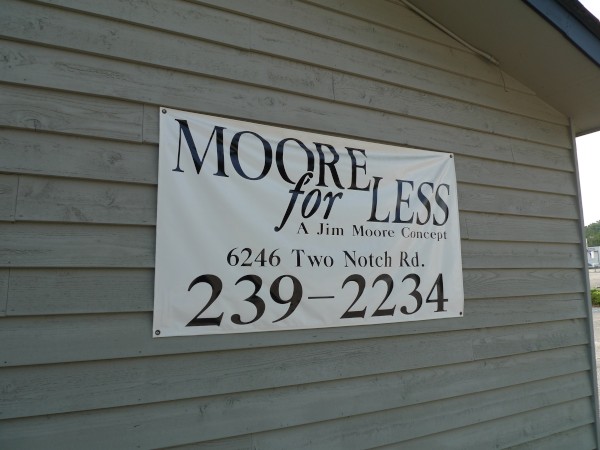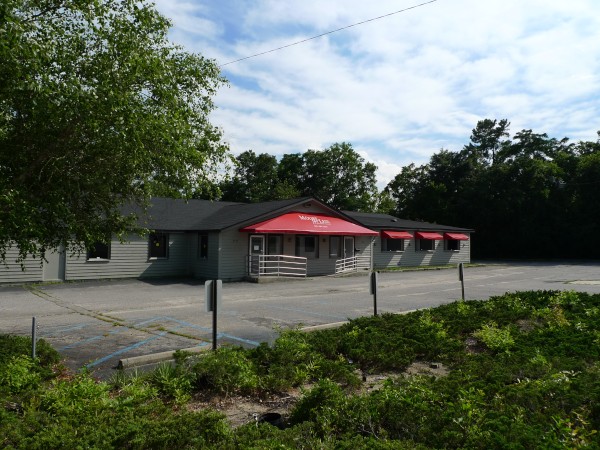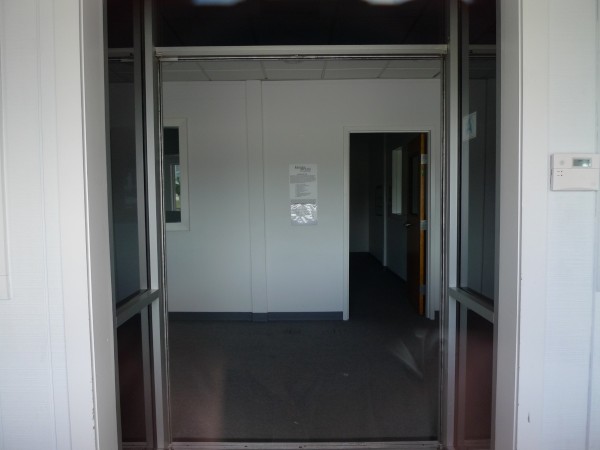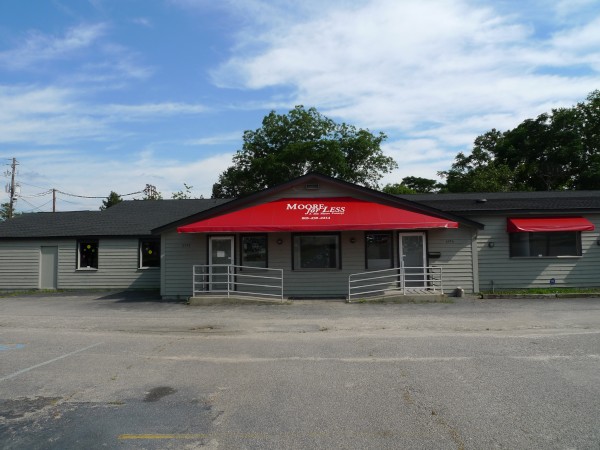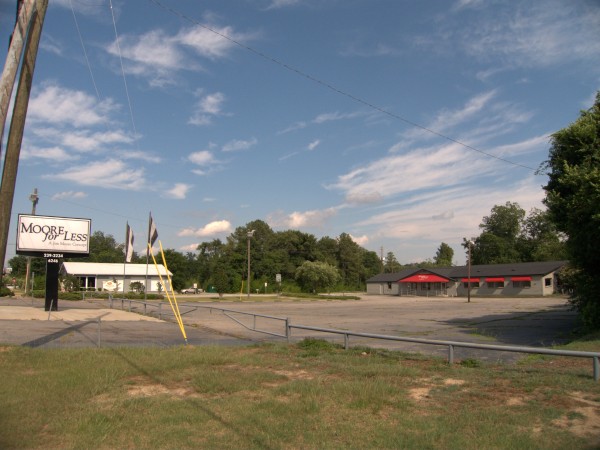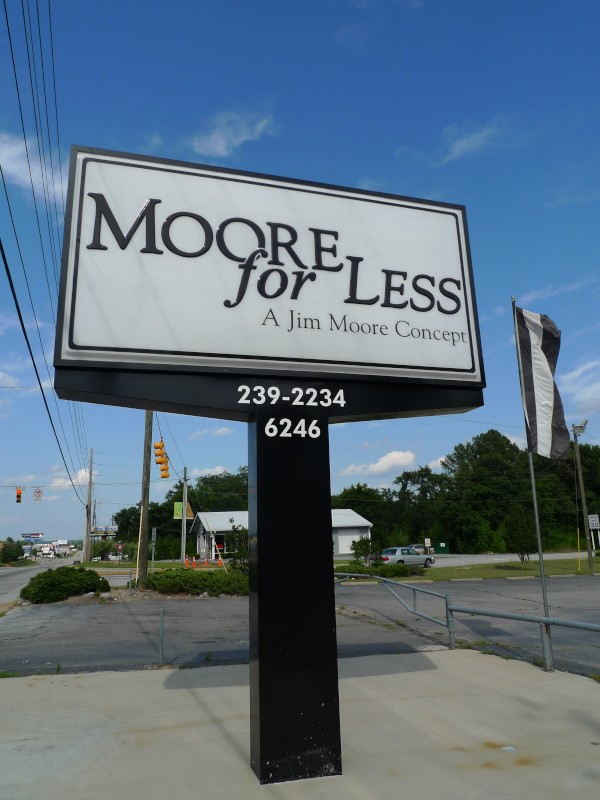 Well, it appears that the Po Folks curse has struck again, and the building at 6246 Two Notch will need another new tenant. The phone is not yet disconnected (just constantly "busy"), but it seems that the Moore For Less used car dealership is gone. I would think that in this economy, used cars would be a sure bet, but perhaps the overall bank mess has affected financing, or people are holding on to what they have and not even getting new used cars...
UPDATE 13 March 2011 -- Well, in the last week they've knocked down the building and cleared the lot: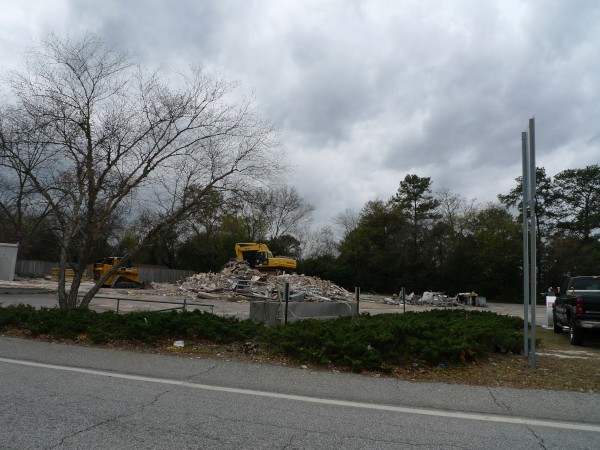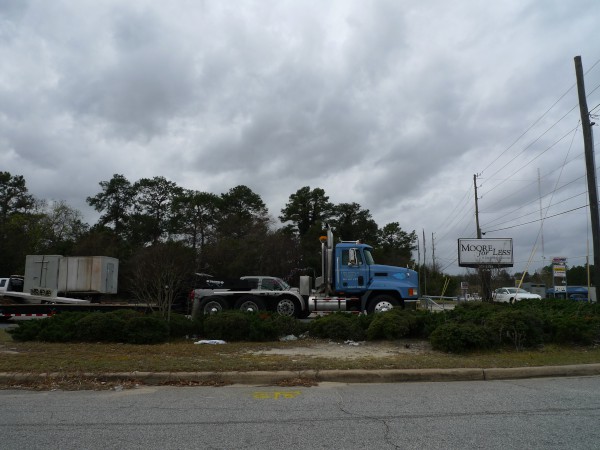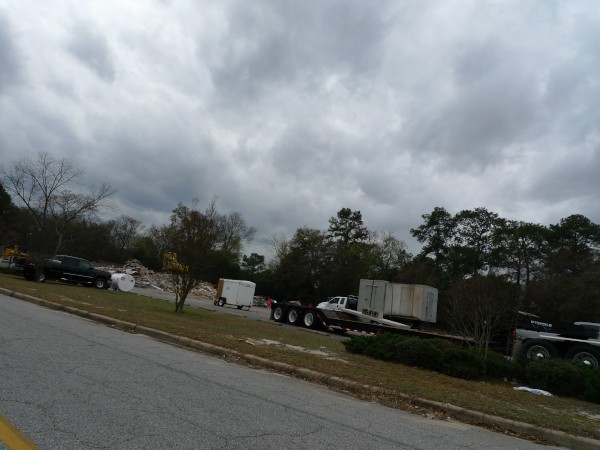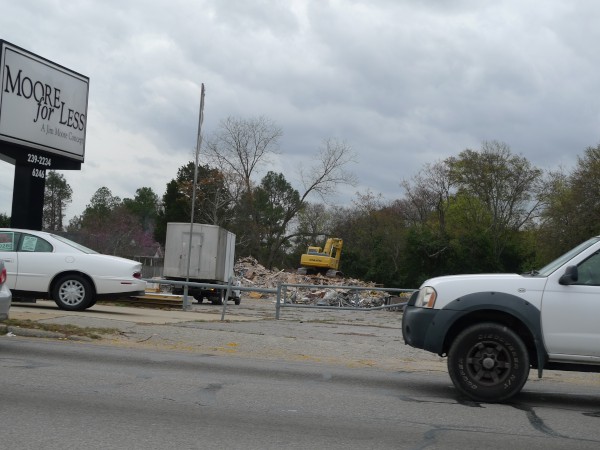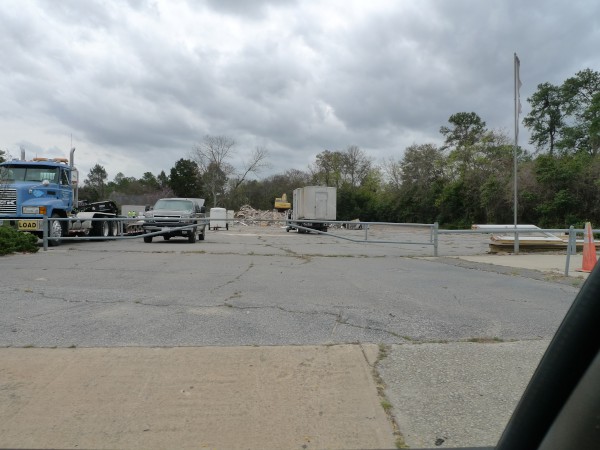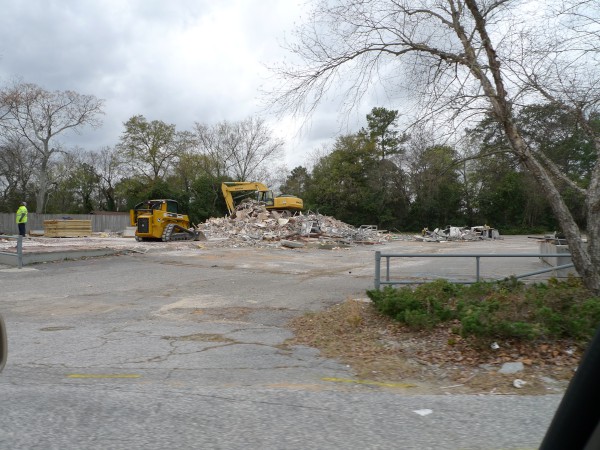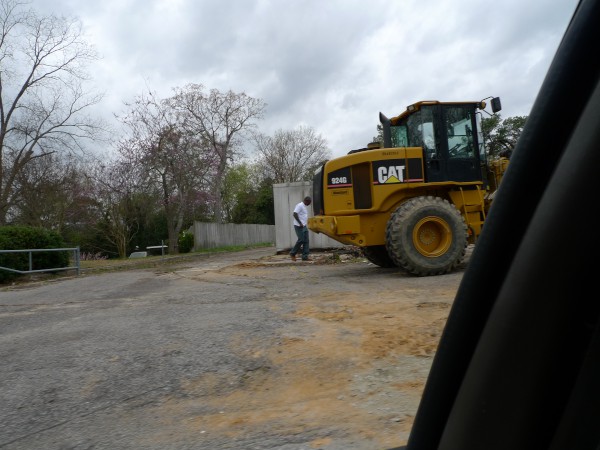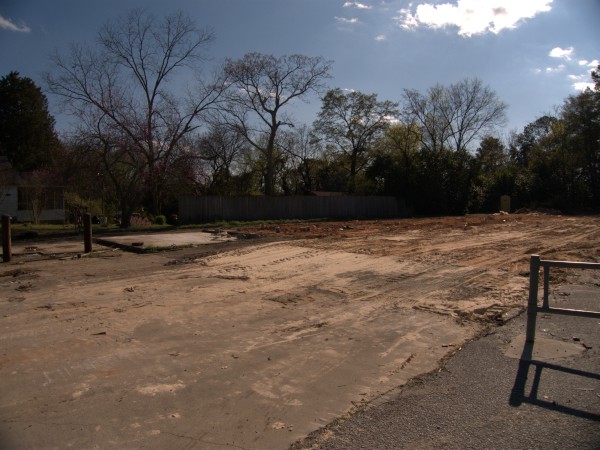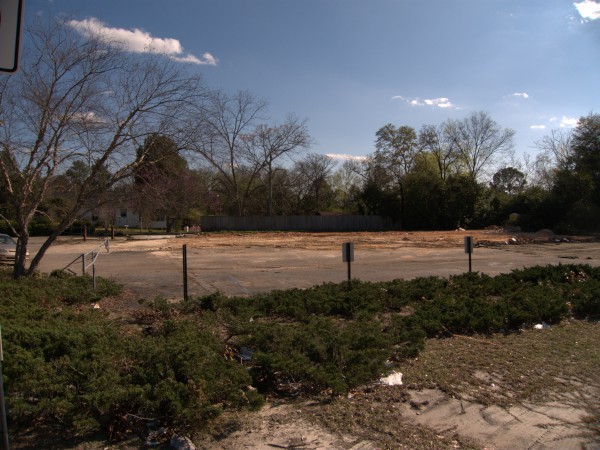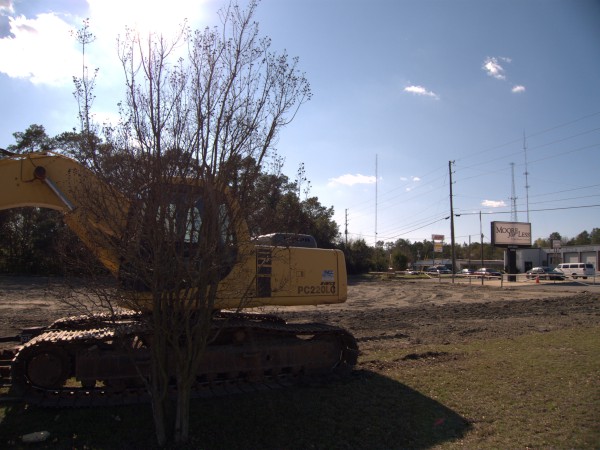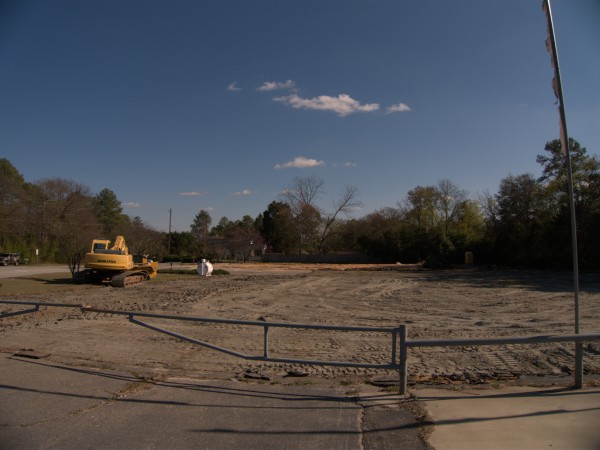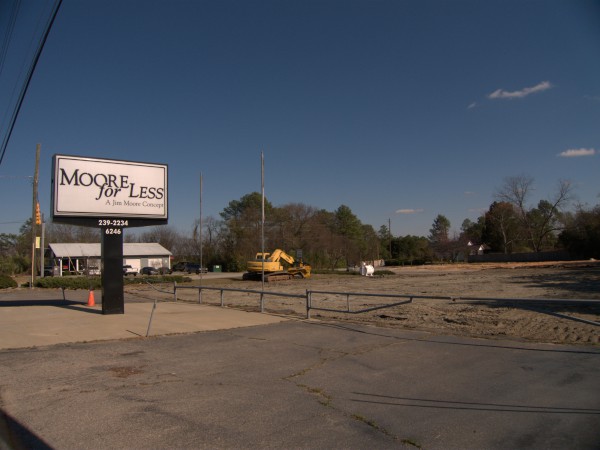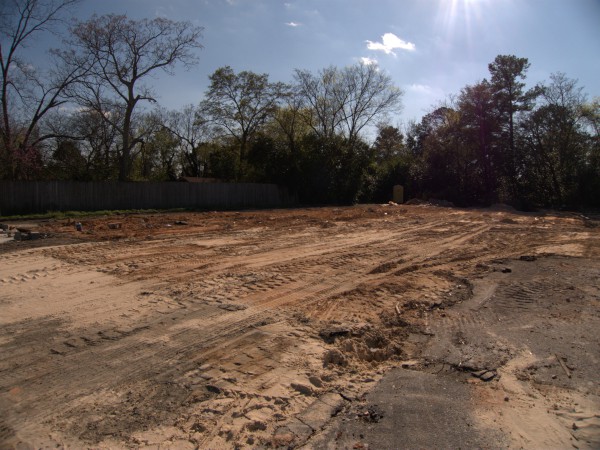 UPDATE 21 April 2011 -- It's to be a Dollar General and construction has already started: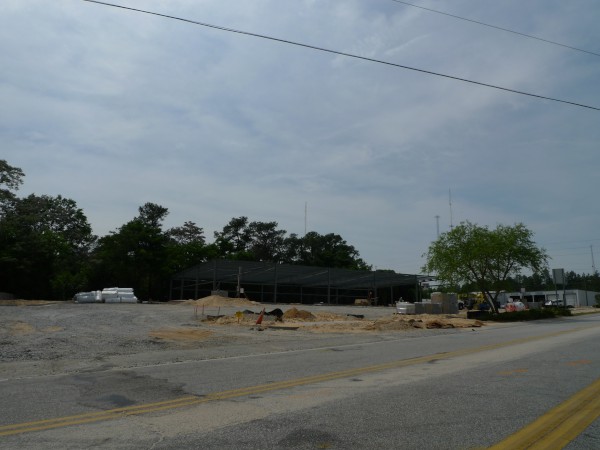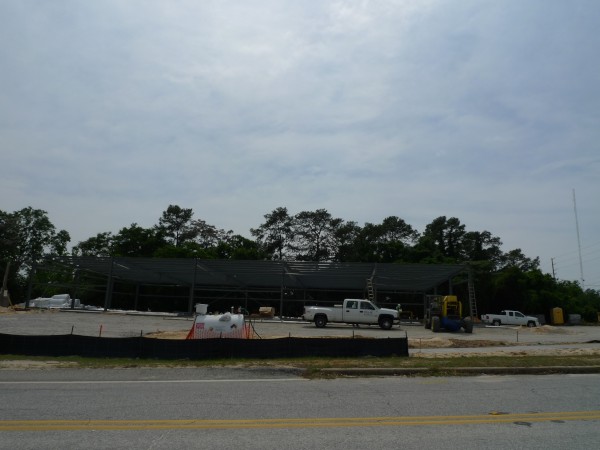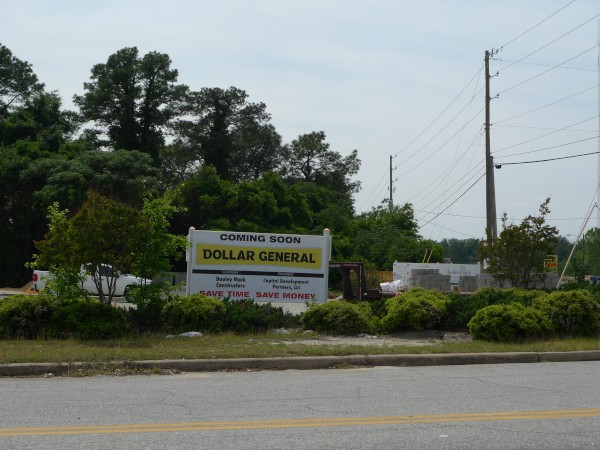 UPDATE 25 June 2011 -- The Dollar General is open: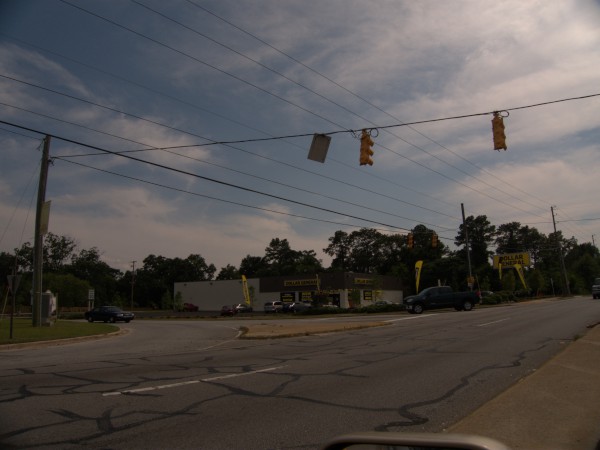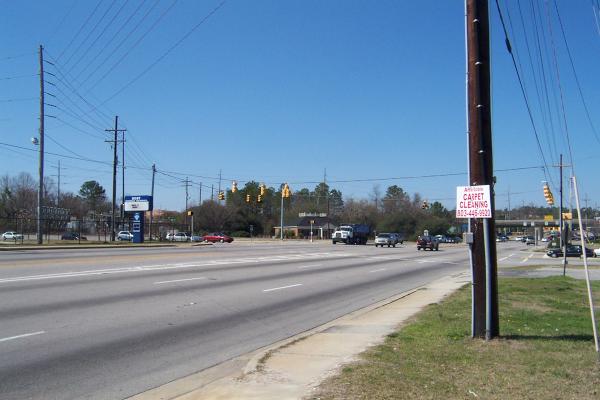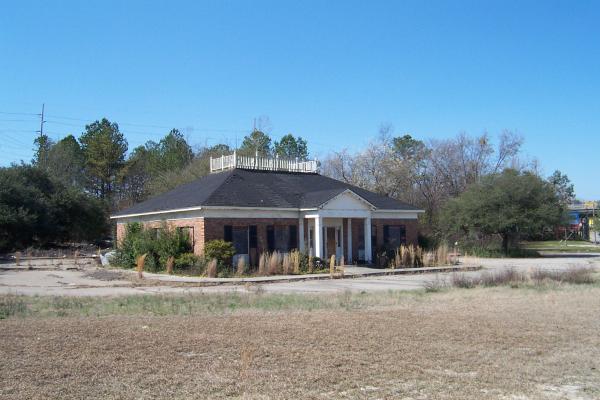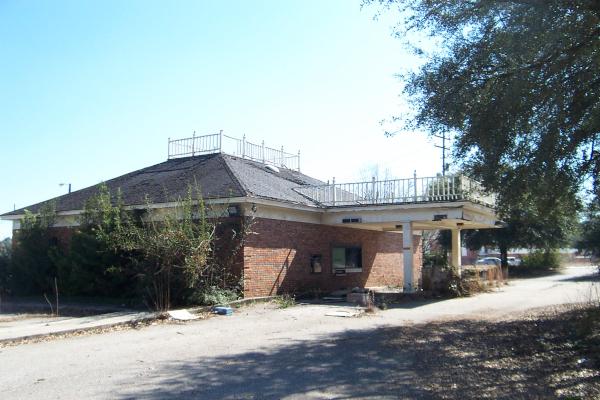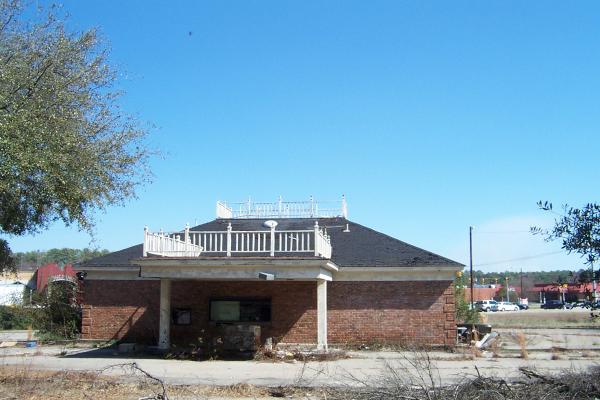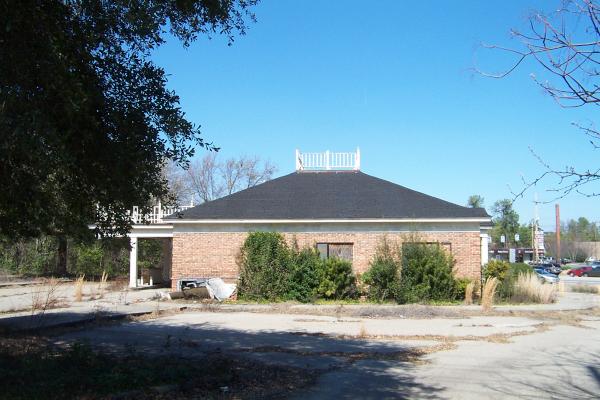 This bank building sits on the corner of Trenholm and Decker across from Dent Middle School, catty-cornered from the Staples/Goodwill plaza and across from the Longhorn/Comedy House plaza. For some reason, it has been vacant and derelict since the 1980s. I can't recall what the original tenant was, or what happened to it. Perhaps it was a victim of the Great Savings & Loan Crisis; perhaps during the great bank merger boom it was swallowed up by a chain with a branch close enough that keeping it open didn't make sense. Maybe a teller cleaned out the vault and took off for Mexico..
That the architecture is so obviously bank-ish may explain why no other business has ever bought the building: If you put a restaurant or shoe store there, people's eyes would register "bank" and just skip over it. It doesn't explain, however, why the lot hasn't been sold and the building torn down for something new. There are no real-estate signs on the lot -- it appears that the owner has just given up on the property. I can understand that it might be hard to sell now with Decker in decline (both neighboring plazas are somewhat of hard-luck cases), but I don't recall ever seeing signs there. Access from Decker heading towards Two Notch would be a bit of a problem, but there is access from Trenholm and Decker heading towards Percival, so it's not awful.
At any rate, the clearly legible "CLOSED" sign in the drive through window (still mostly unbroken!) describes the situation more clearly than originally intended.
PS: If you need any CD jewel cases, there's a whole stack of them in a pile in the parking lot on the drive-through side).
UPDATE: Commenter Mike suggests it looks like a C&S branch.
UPDATE: Commenter Jim says South Carolina Federal Savings & Loan
UPDATE 31 December 2014 -- Well, I have had more pictures of this place for a while and had never got them uploaded. As you can see from this set taken on 10 April 2014 the building which was still basically structurally sound in the original pictures now has a gaping hole in the roof and is now totally unsalvagable. The hole has only gotten worse since April. Also, as you can see the note in the drive-through teller window confirms this as a South Carolina Federal location. South Carolina Federal was bought out by First Union in June of 1992, so the note specifying Friday 29 January as the last day can only refer to Friday 29 January 1993.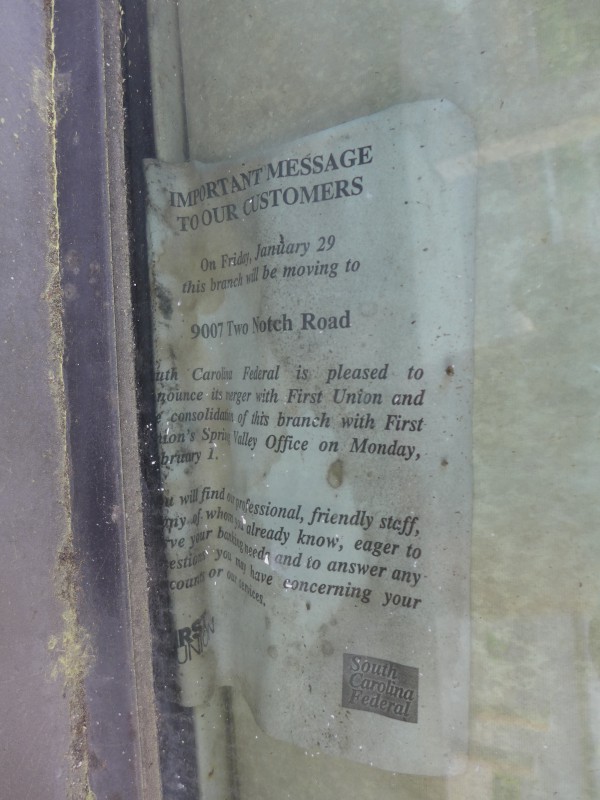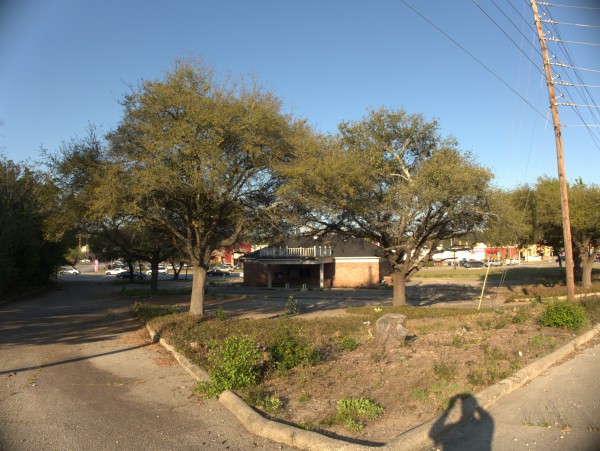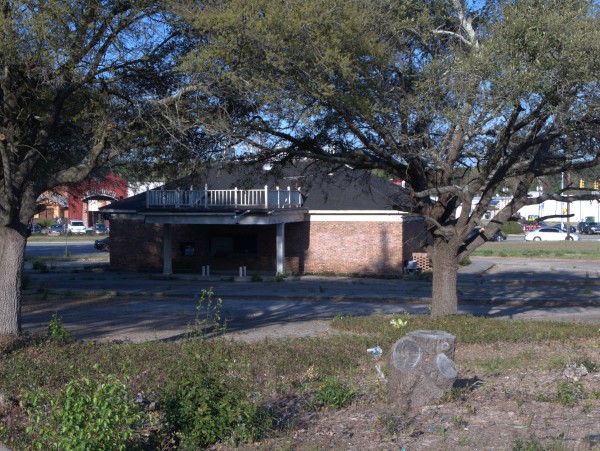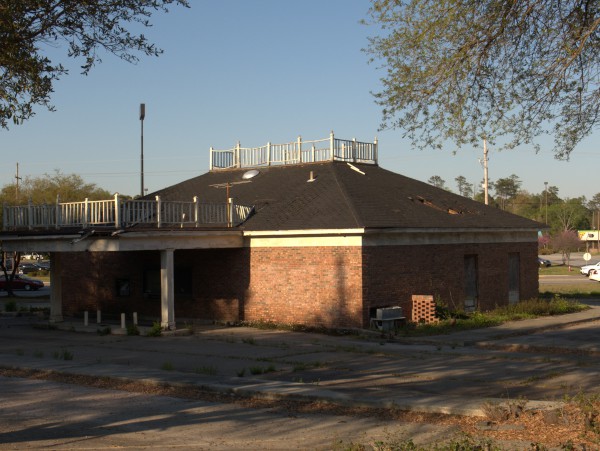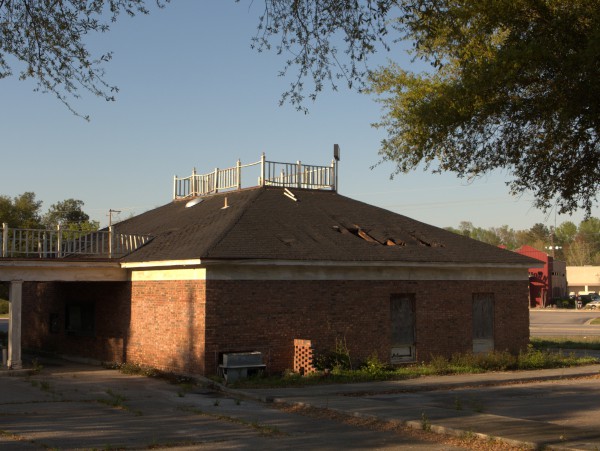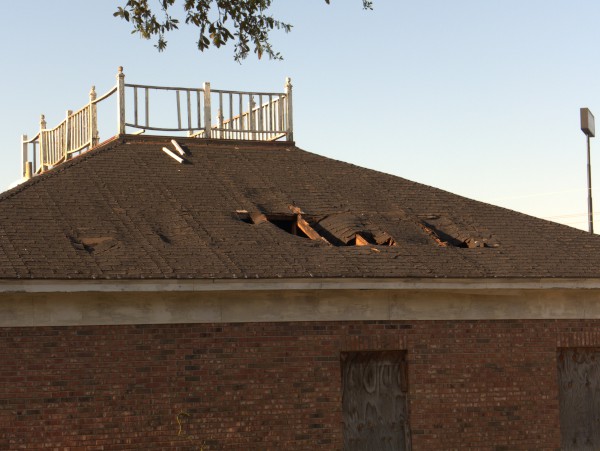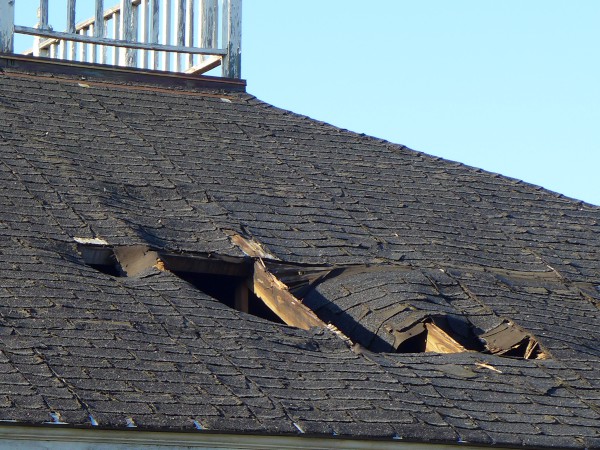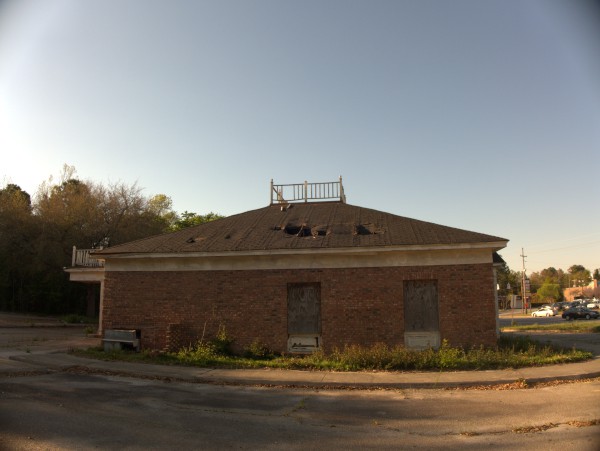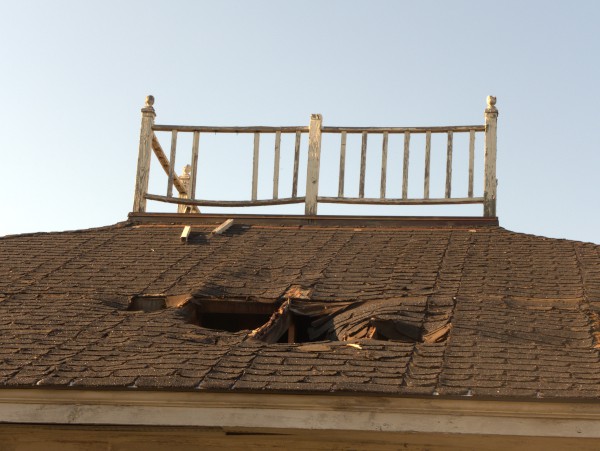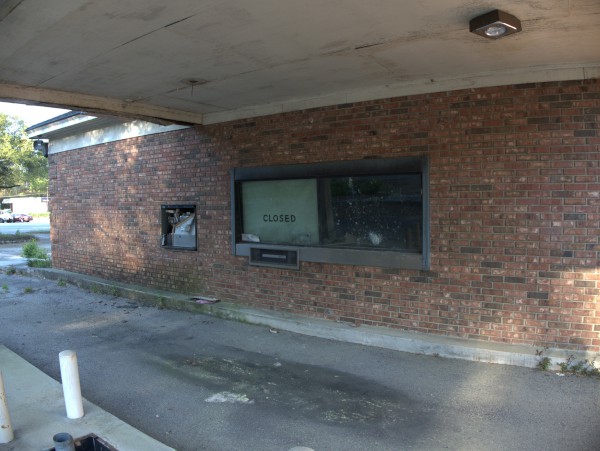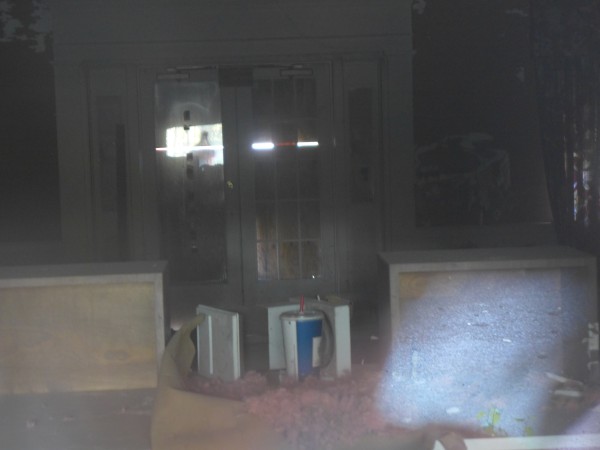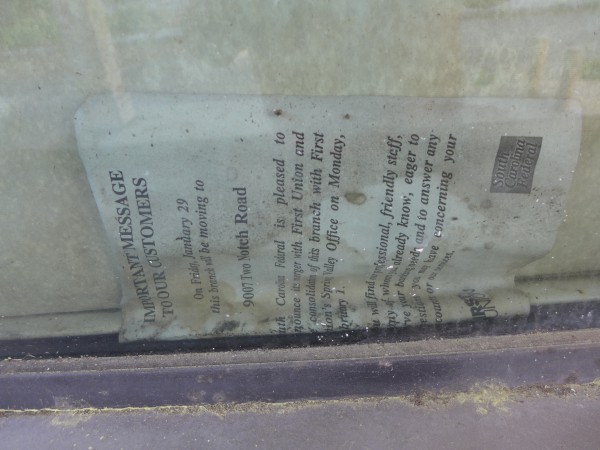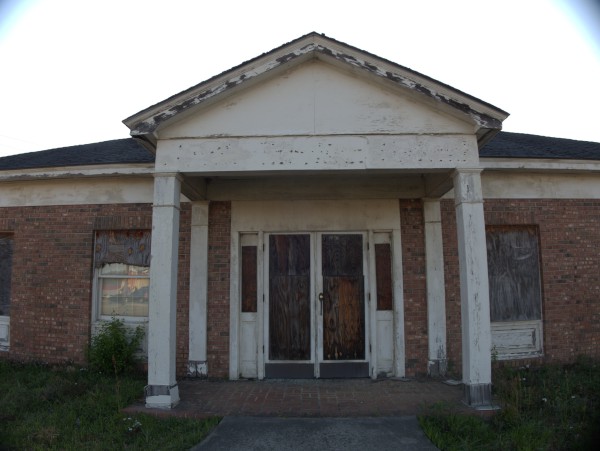 UPDATE 27 January 2015 -- Well, the writing is literally on the wall now: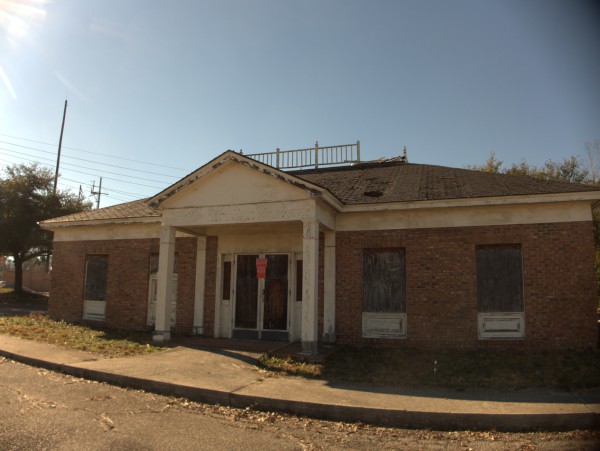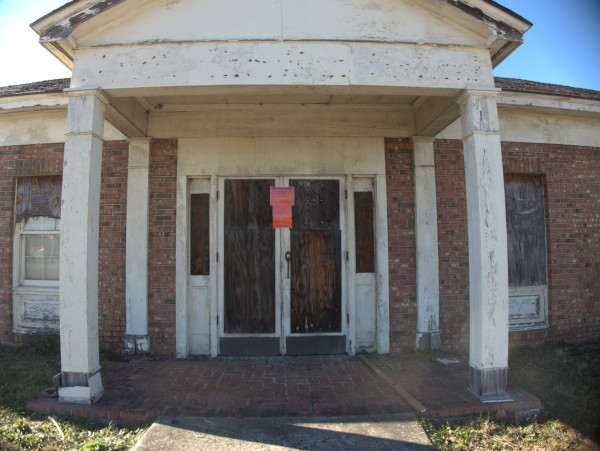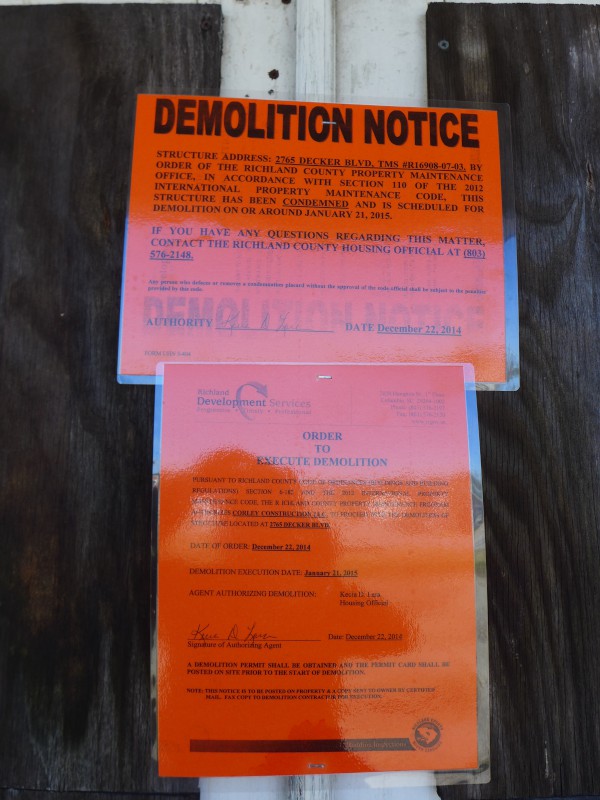 Photosets: