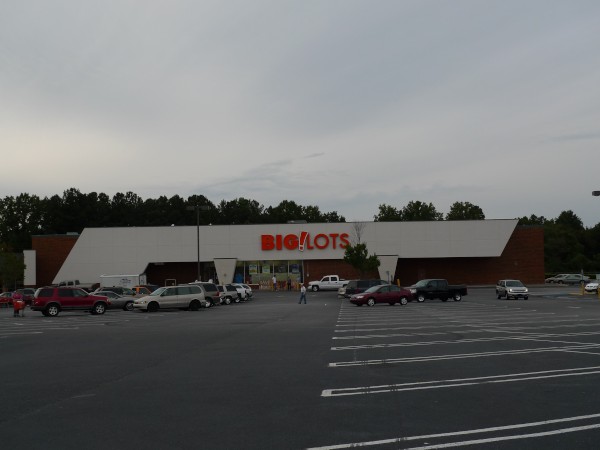 This Big Lots store on US-1 in between I-26 and the flea market, was clearly once a grocery store, but I don't know what kind. The design has that certain late 1970s "We have lost our collective minds" look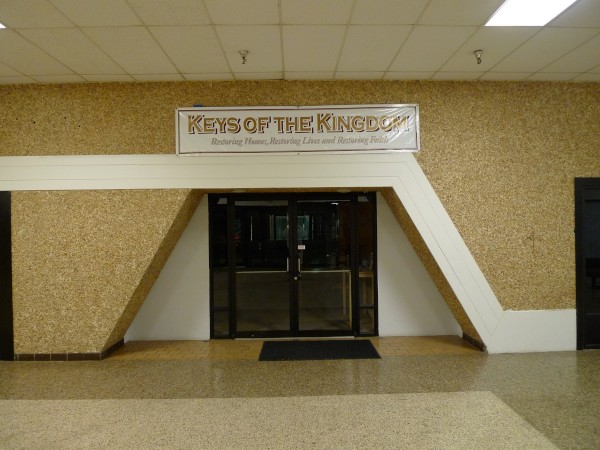 I know that this was a Big Lots as early as May 2001 because I stopped there on my way to the airport to pick up a camera I didn't care what happened to. What I ended up with was worse than the average drugstore disposable of today, and I ended up with a bunch of mostly awful pictures.
I can't pinpoint the date any closer than that -- I used to ride out to the flea market fairly often in the early 1980s, but what always caught my eye in this strip was the Fat Boy burger place, and the grocery didn't really register.
UPDATE 26 October 2009: Consensus is that it was a Winn-Dixie, so I have updated the post title to that from "Grocery Store" (and updated the closing date from '1980s' to '1990s').
UPDATE 11 March 2011: Updated closing date based on information from commenter Andrew.
11 Responses to 'Winn-Dixie, 3230 Augusta Road: late June 2000'
Subscribe to comments with RSS
Leave a Reply